Forget having the diaper bag in sight. These ideas are practical and decorative. Everything you were looking for.
Order is a concept that must be present in the home. It is the best way for us to have everything in its place and to show special care for what is ours, especially if we have children. For this reason, we want to address some practical and beautiful ideas to store diapers.
The arrival of a new member to the family brings joy and enthusiasm. This implies conditioning the house to guarantee comfort in all spaces. The baby's bedroom and the bathroom are the places where we should pay the most attention, since we usually have different resources there for cleaning and personal hygiene.
Diapers always at hand
We tend to neglect aspects as simple as keeping diapers in order. The rush, stress or lack of time forces us to place things anywhere. The fact of finding a space on a shelf, in a closet or in a drawer is usually useful, but it will not be a functional organization, but rather we can cause a certain chaos.
Some items, like the diapers themselves, need to be kept close at hand. It is important that we know where they are so that they remain available. Thus, in a practical and simple way, we can take them without wasting time looking everywhere and not finding them. Similarly, it is no use having diapers hidden in the pantry or in inaccessible corners.
Resources to keep diapers organized
Actually, we are clear that maintaining order is a fundamental principle. For this, we resort to different furniture that offers practicality above all and does not saturate, thus, the sink cabinet. Some examples are fabric or metal baskets, a wall shelf, a cabinet on wheels divided into compartments or clever storage designs like Walmart.
Basically, these elements can contribute in a positive way, from an organizational and decorative point of view. Undoubtedly, they will attract attention, both for their appearance and their presence, but our job is to keep the diapers in a subtle and relaxed way.
So that you have a visual conception of what we are talking about, we show you below some practical ideas that will be very useful. Therefore, order your house with style and aesthetically enriches the interiors with these interesting resources.
Hanging in kitchen storage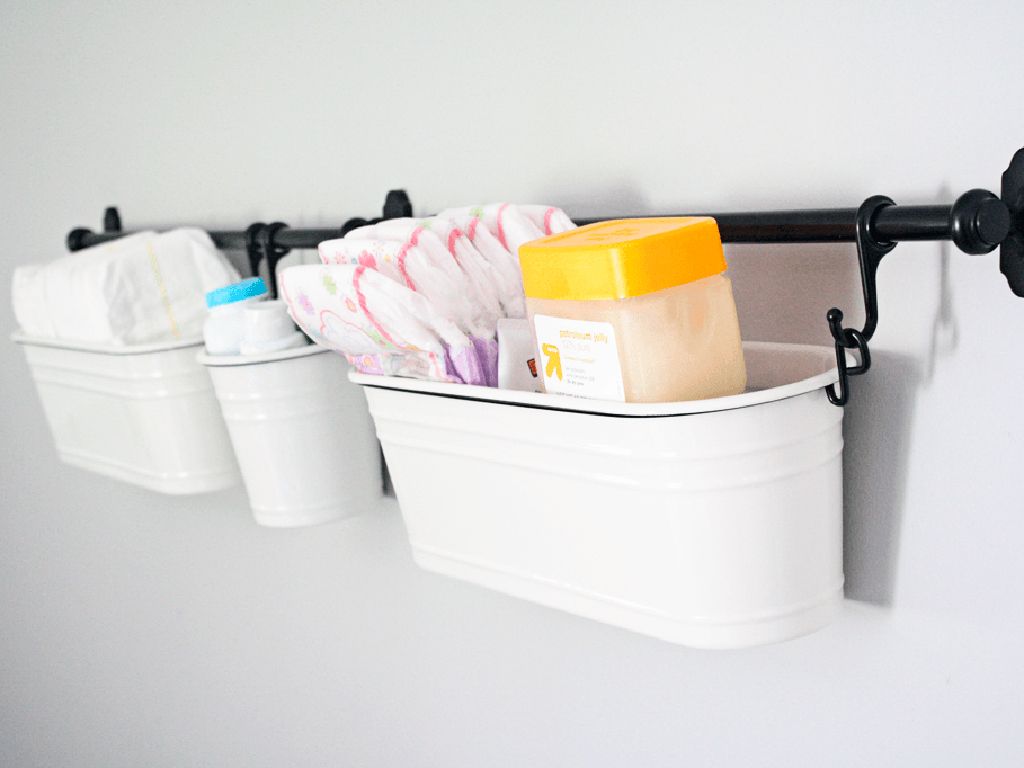 This idea sounds familiar to you, right? You will have seen it in the kitchen section of Ikea. Now, many bloggers have decided that it is also the best solution to store your baby's diapers and hygiene accessories and keep them close at hand and well organized.
Practical storage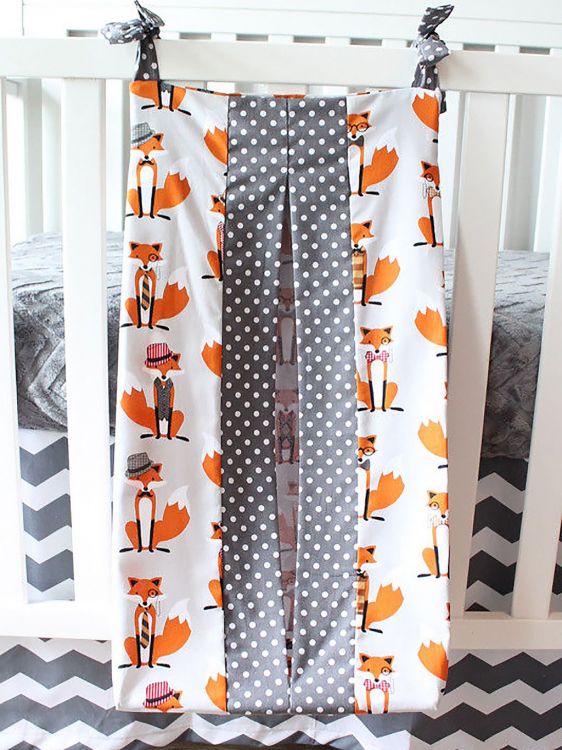 To avoid leaving the giant plastic diaper bag in the middle of the room, you can also use these cute storage baskets specially designed to store diapers. They can be hung from the crib to keep them close at hand. This one is from Baby Milan Bedding, on Etsy.
In metal baskets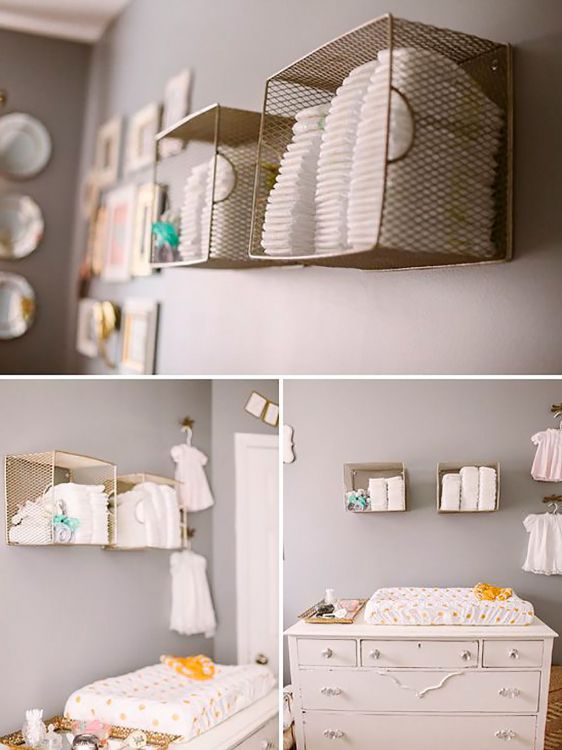 Placed in a different position than the one we have in mind, an original and ideal storage solution is achieved to store diapers, don't you think?
On a wall shelf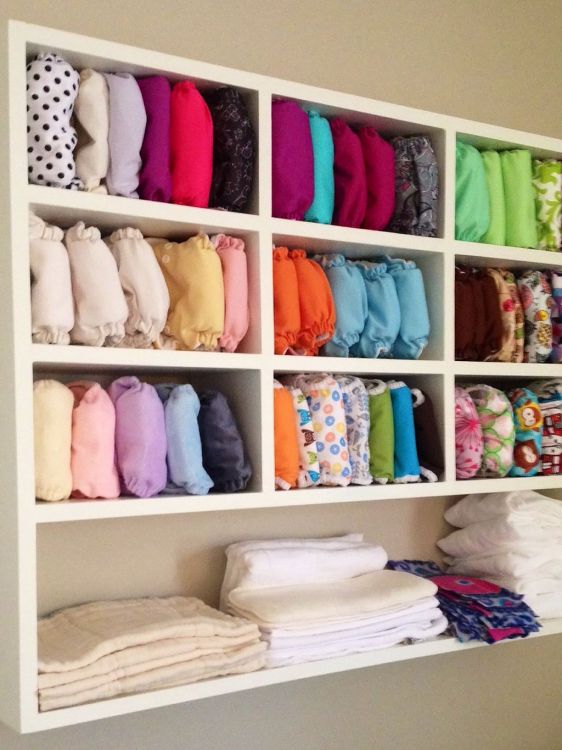 There are those who opt for the most basic and functional: a wall shelf to store them vertically and in an orderly manner, as in this idea, seen on Etsy, essential for furnishing and decorating bathrooms.
A wall magazine rack dedicated to diapers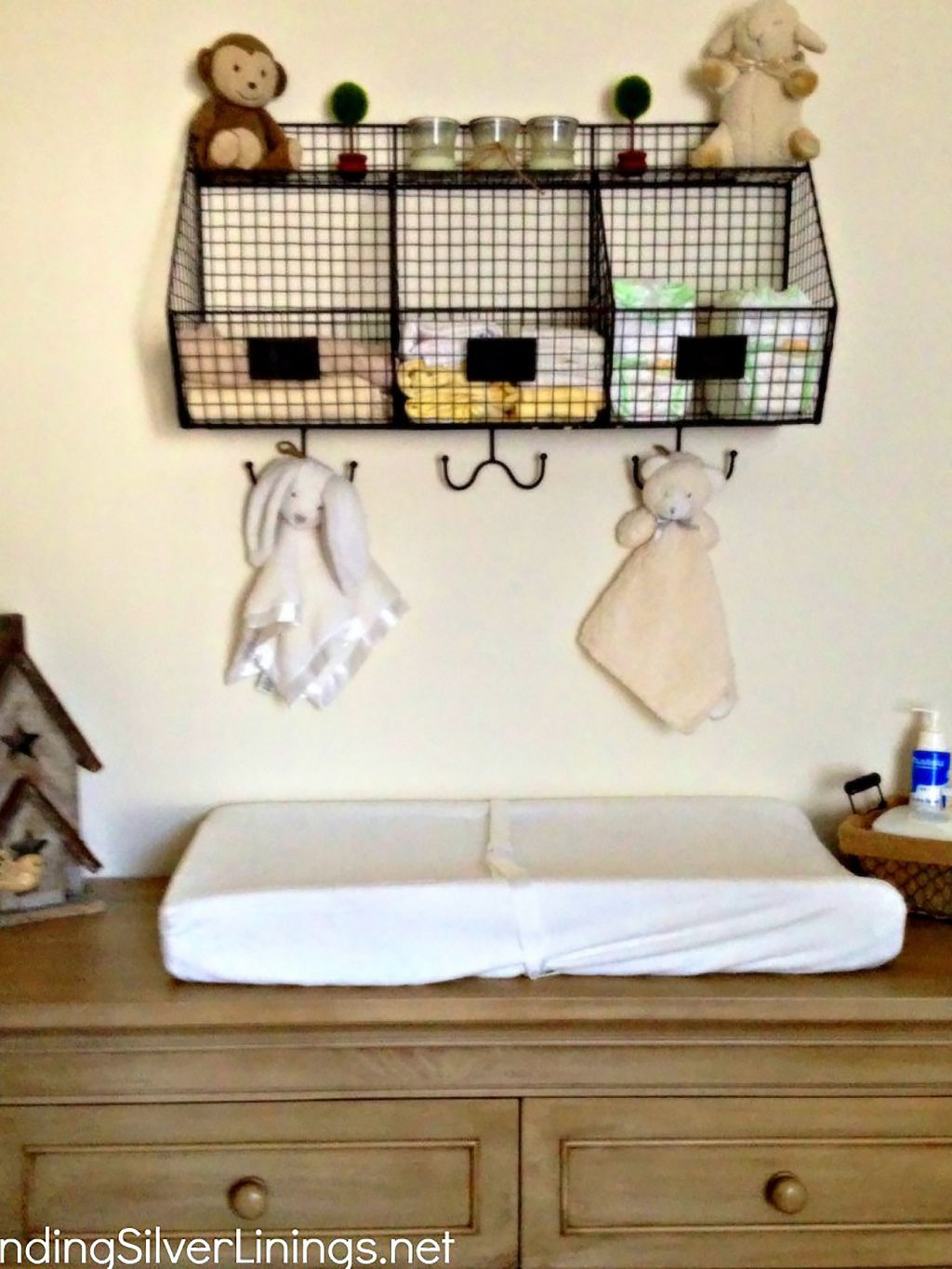 So you can see that everything is capable of new life… even a vintage wall magazine rack.
Raskog from Ikea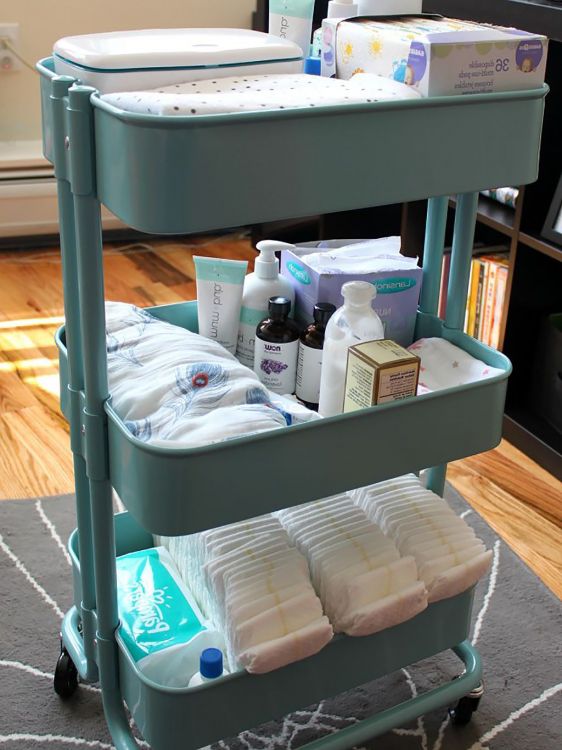 The most famous cart on Pinterest is also the one that some bloggers use the most to store their little ones' diapers and hygiene accessories. It is the Raskog model, from Ikea, one of the most interesting storage items for the home.
Walmart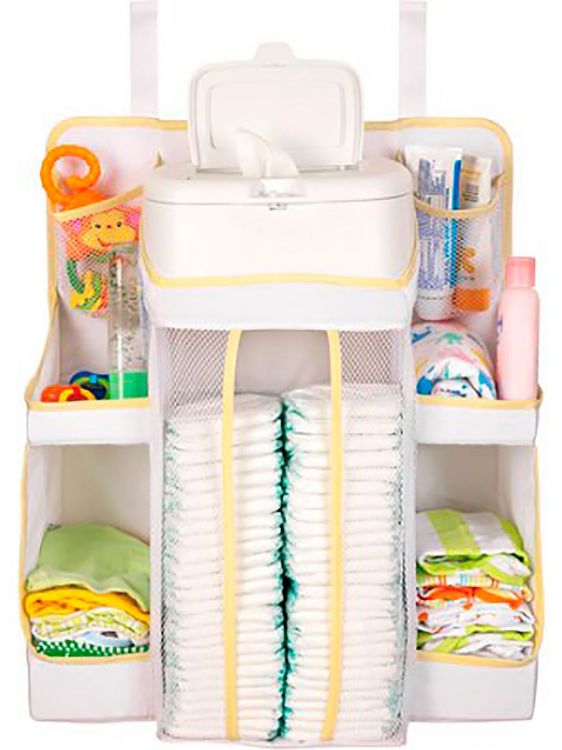 You can turn to clever storage designs that can go almost anywhere like this one from Walmart with flexible storage for diapers and accessories.
Desk accessories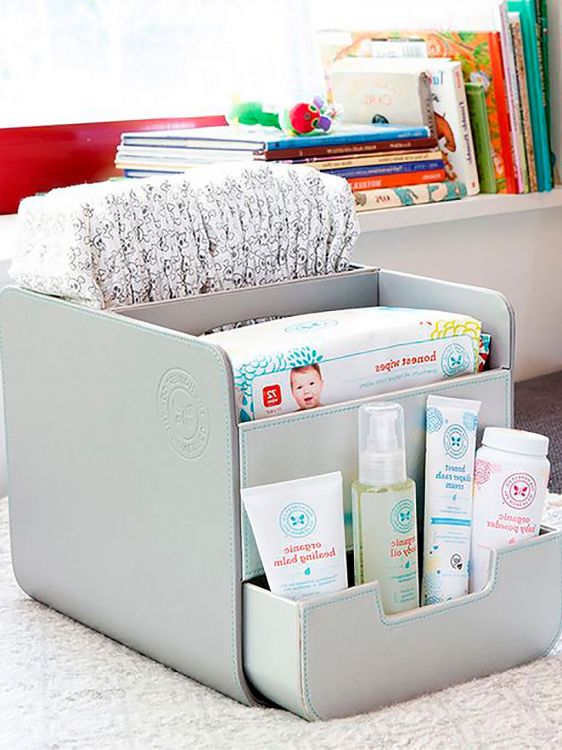 Turn your desk accessories into the new home for your little one's diapers. This organizational magazine rack is perfect next to the changing table. Everything by hand!