Today there are endless possibilities when it comes to decorating walls, we can resort to many ways to make them more original and attractive, moving away from the way they were routinely decorated for a long time. Not only can beautiful pictures be placed, but there are a large number of proposals. Next we will show you a lot of cheap and creative ideas of decorated walls for bedrooms or living rooms.
Sometimes a bare wall can be refreshing, especially when a room is filled with eye-catching furniture, printed rugs, and lots of objects. But most of the time, a blank wall can look sloppy and boring.
Hand-painted decorated walls with stencils
You can resort to templates or stencils, which are a great option to choose a thousand original and different designs to personalize your decoration and that allows you to paint the dream wall you have been thinking about without making mistakes. It is also cheaper for our budget because we can do it ourselves.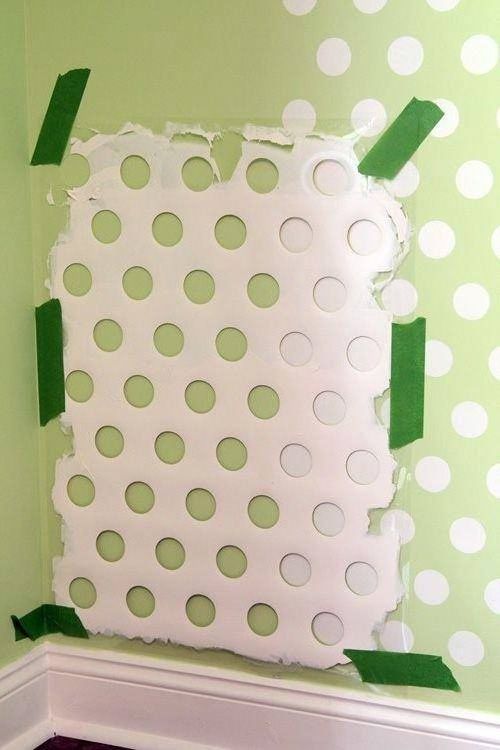 You can think of some flowers in a corner, perhaps some letters that are also popular now, and achieve a wall as if it were a huge mural, but a mural created by you. And you can apply it to the corridors, to a bedroom wall, wherever you want, with total originality and creativity, and as easy as choosing the template that you like the most.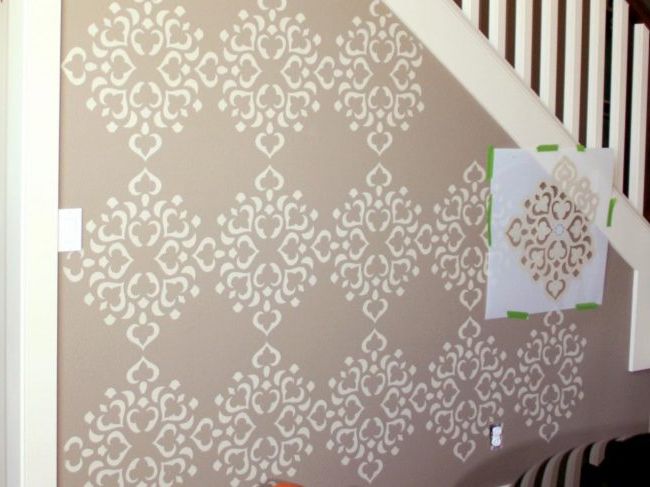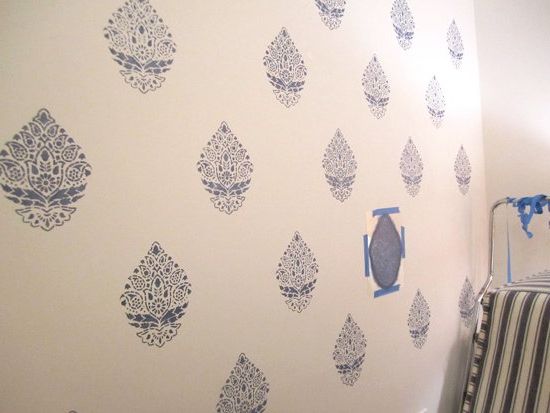 Using stencils in decorating is a very easy way to add style and personality to a room. It is very simple and original. You just have to choose the template, the color, shapes and drawings that you like the most and then, in a matter of minutes, you will have a perfectly decorated room. The great thing about stencils is that they can be attached and removed in minutes. If you get bored of the designs later, just paint over it and that's it.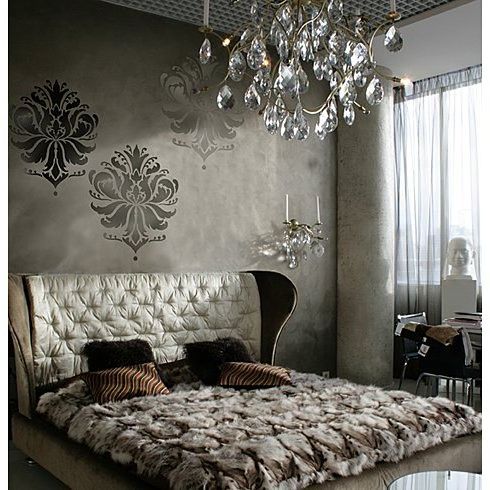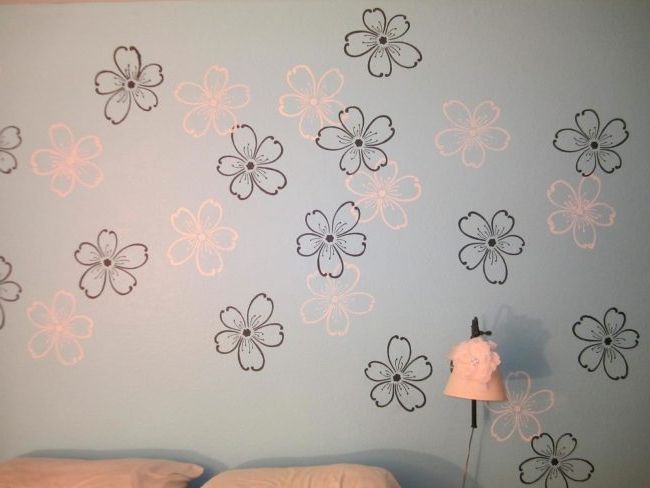 In general, when we seek to decorate the walls of our home, the most common thing is to use paint to add color and give the room the style we are looking for. However, many times painting is not enough and we look for something different to create a striking and creative effect in the room.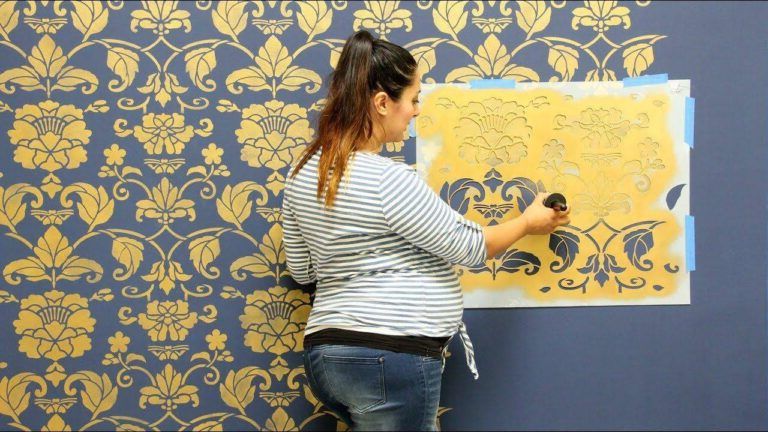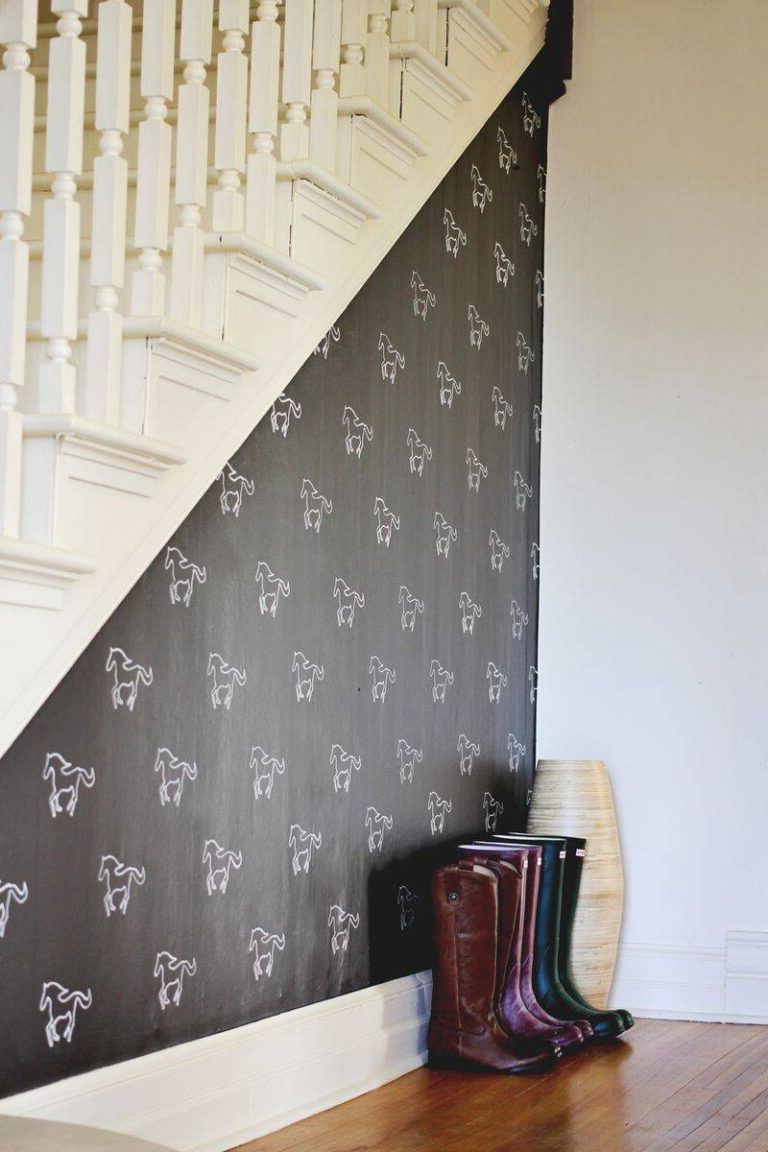 The designs are endless, you can even create your own motifs, print them and then apply it. You can choose simple templates or very striking designs with color contrasts and apply them to walls, floors or ceilings; even in the accessories of your home, such as furniture, lamps and curtains. There are no limits or rules.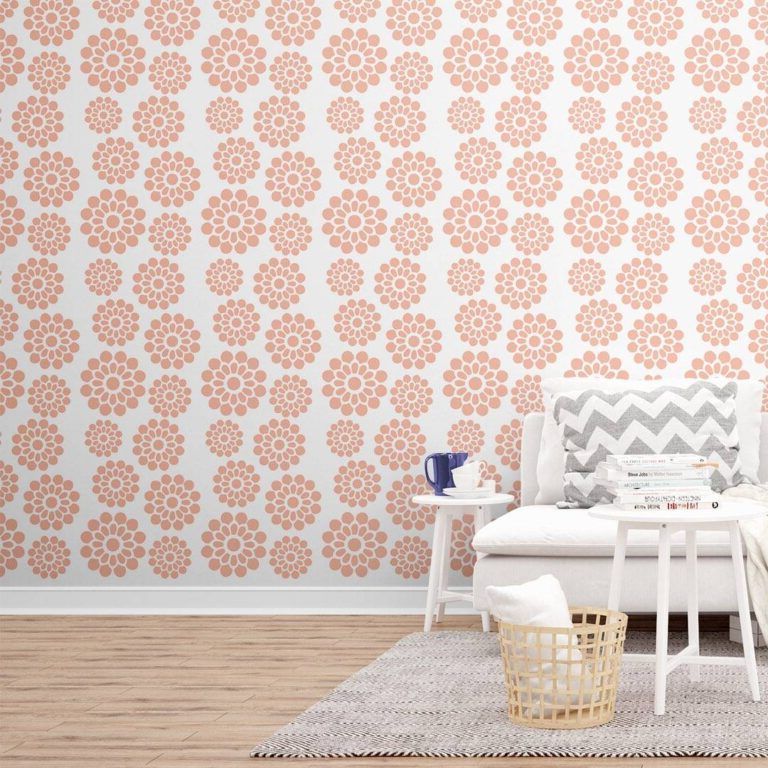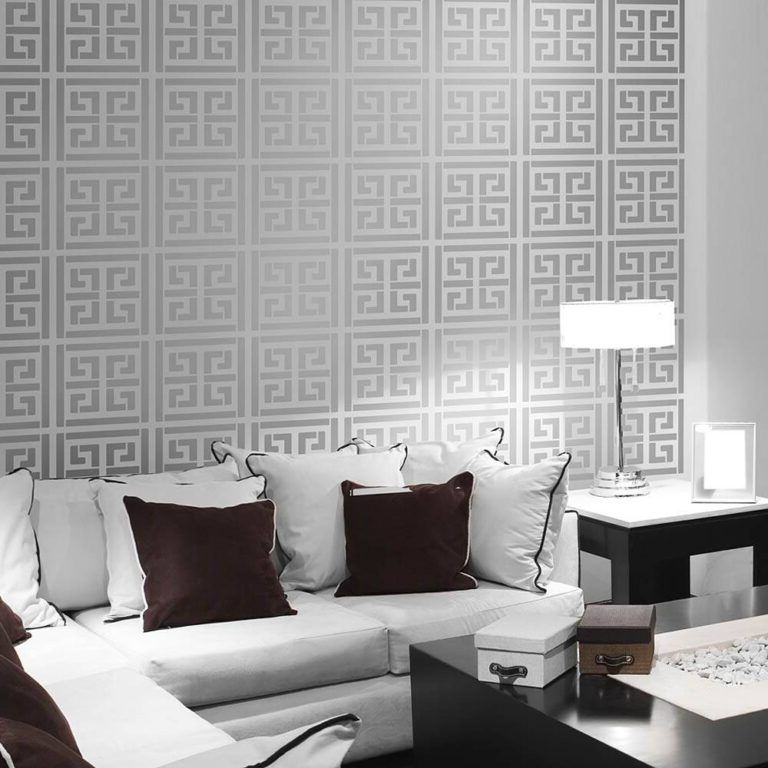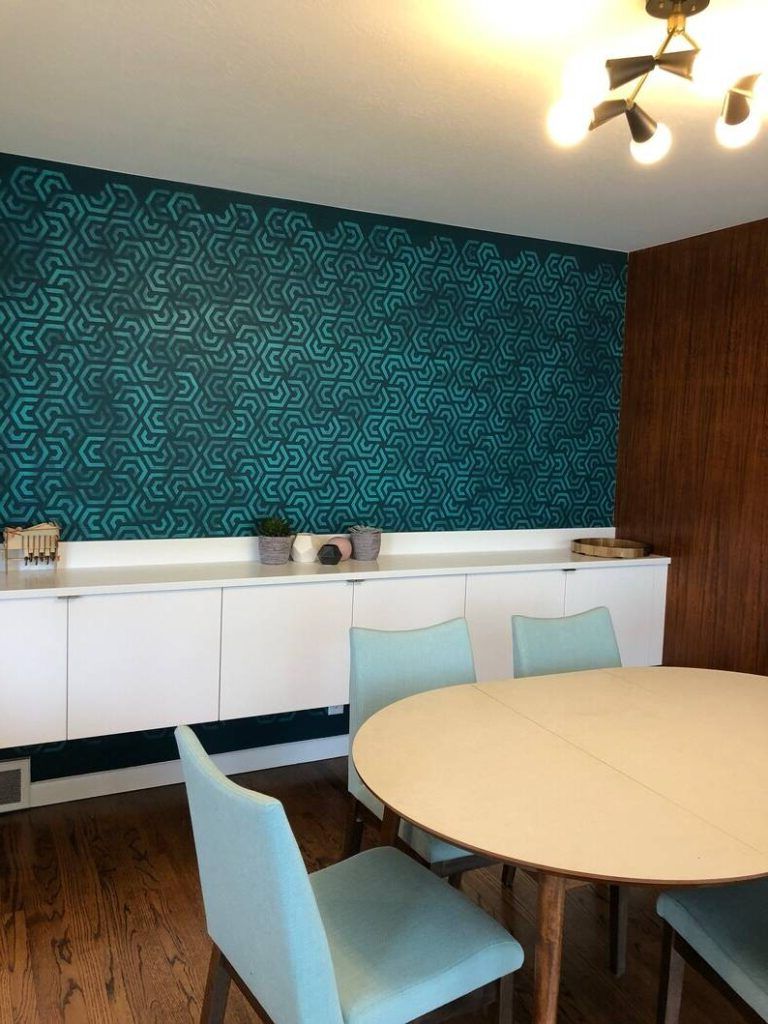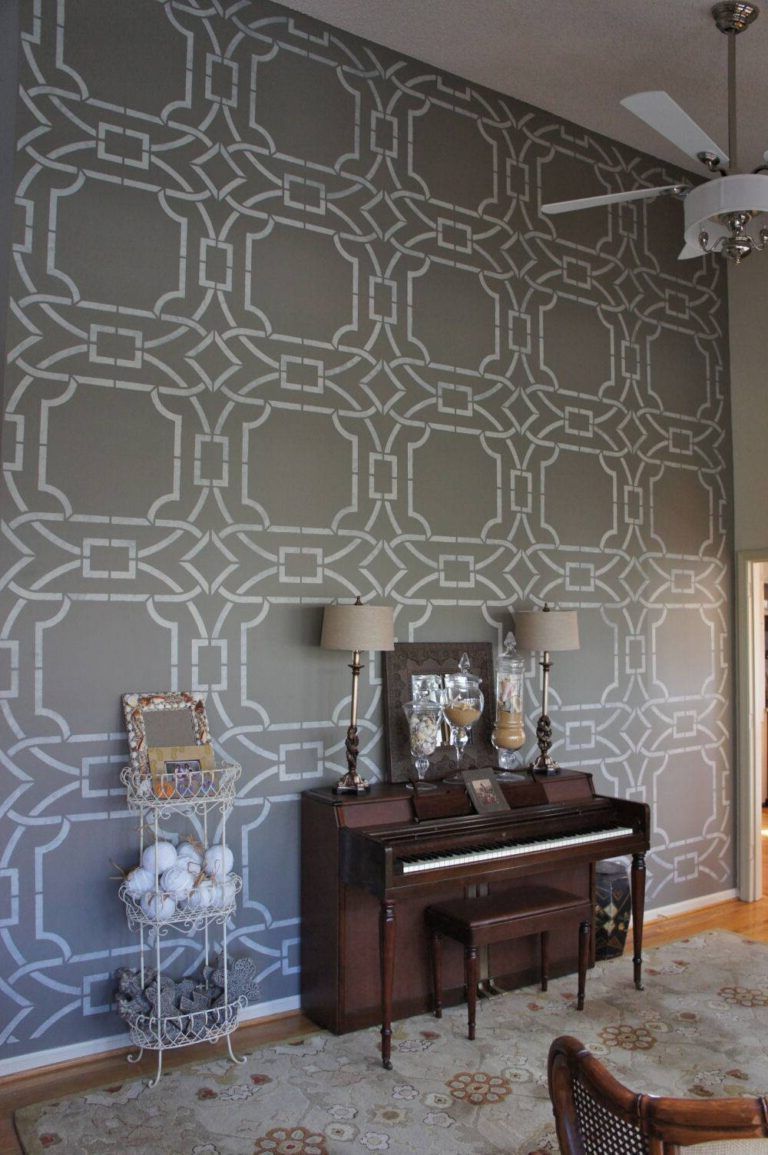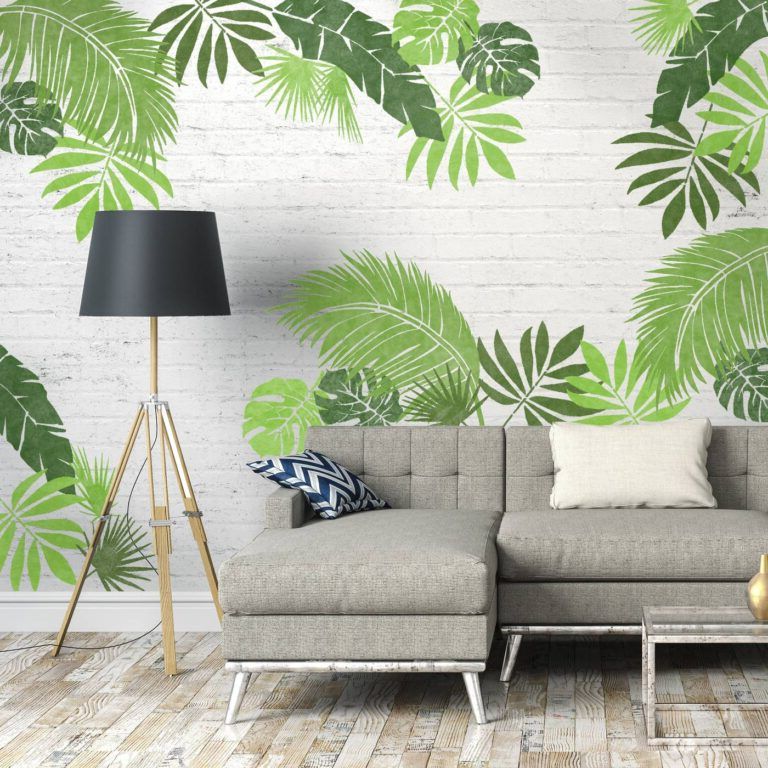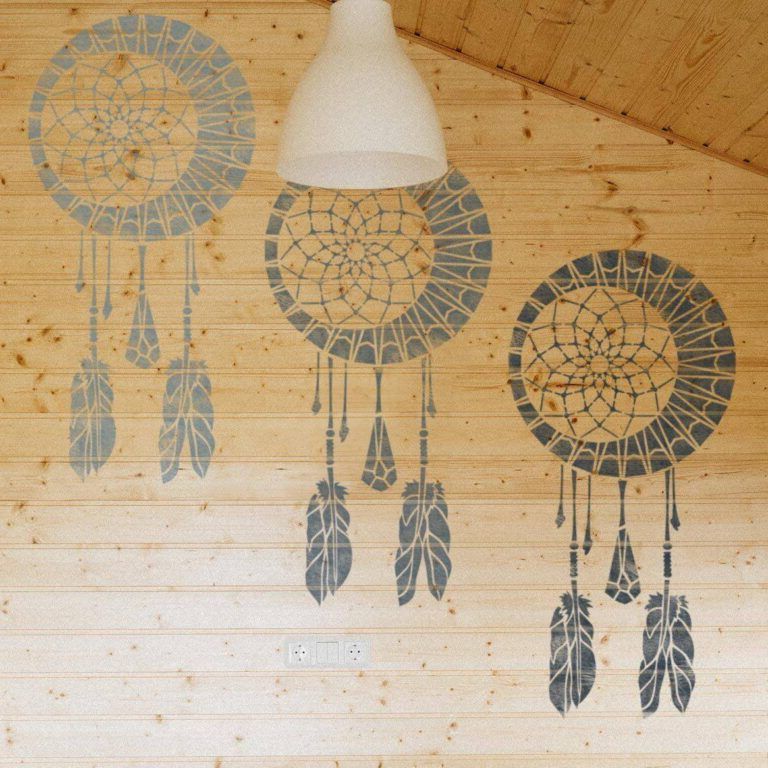 This children's room has the walls decorated with painted stars. A simple idea that gives freshness to the room.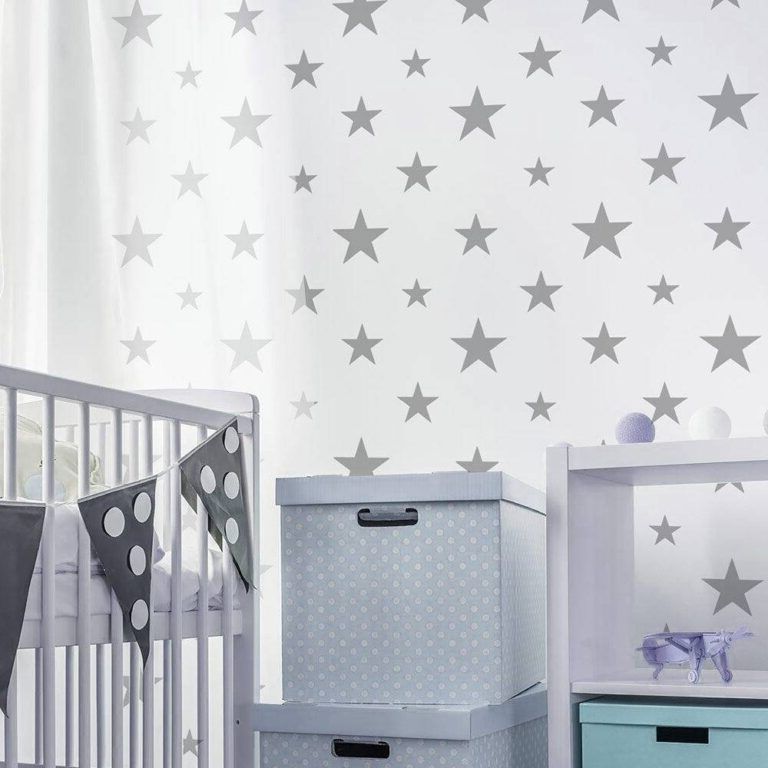 Drawn with marker
Another very original way to decorate walls is to draw on them. With a permanent marker and a little imagination you can create a stylish and unique wall decoration.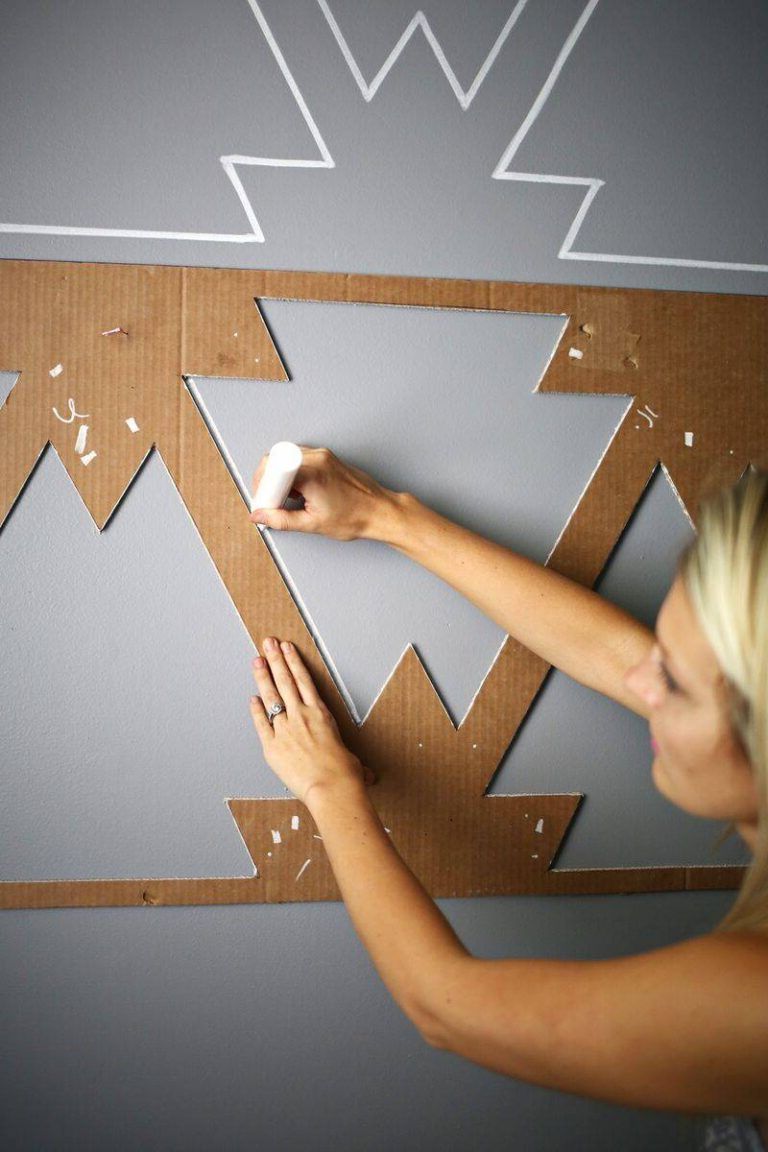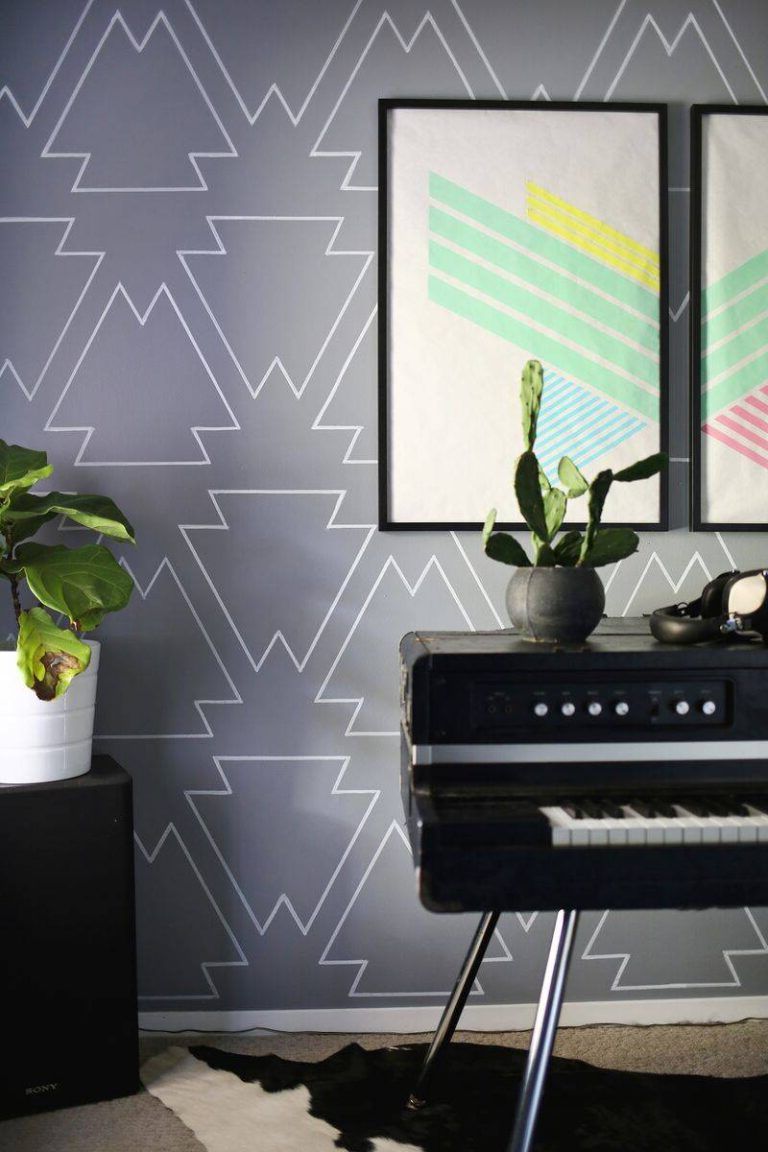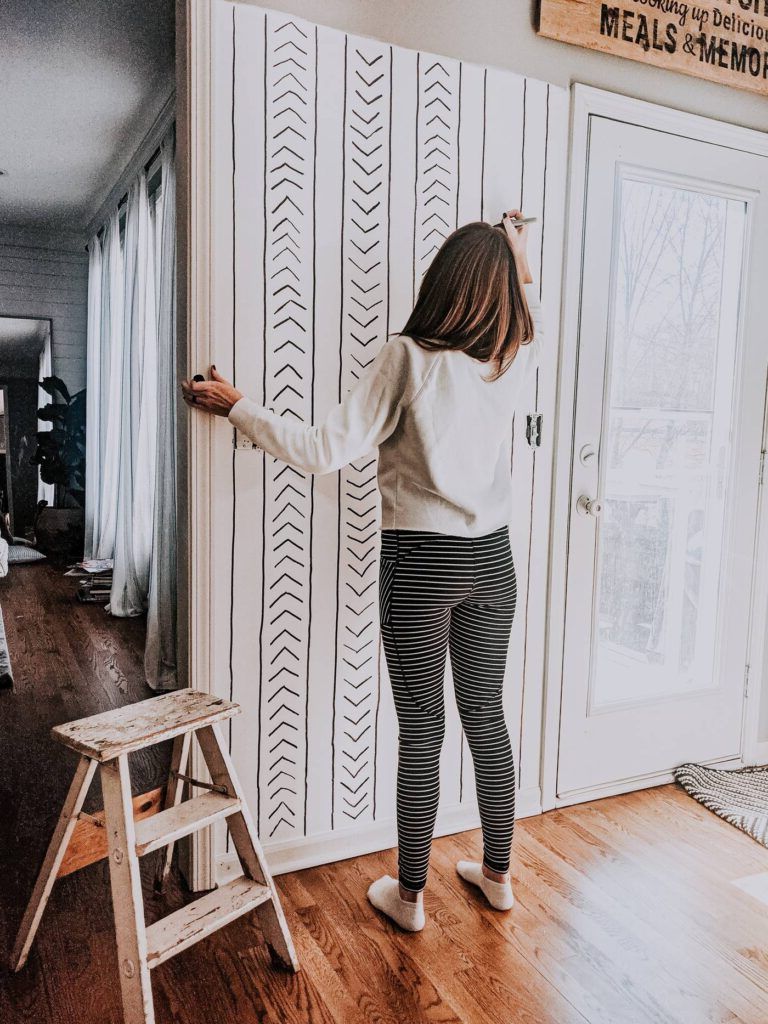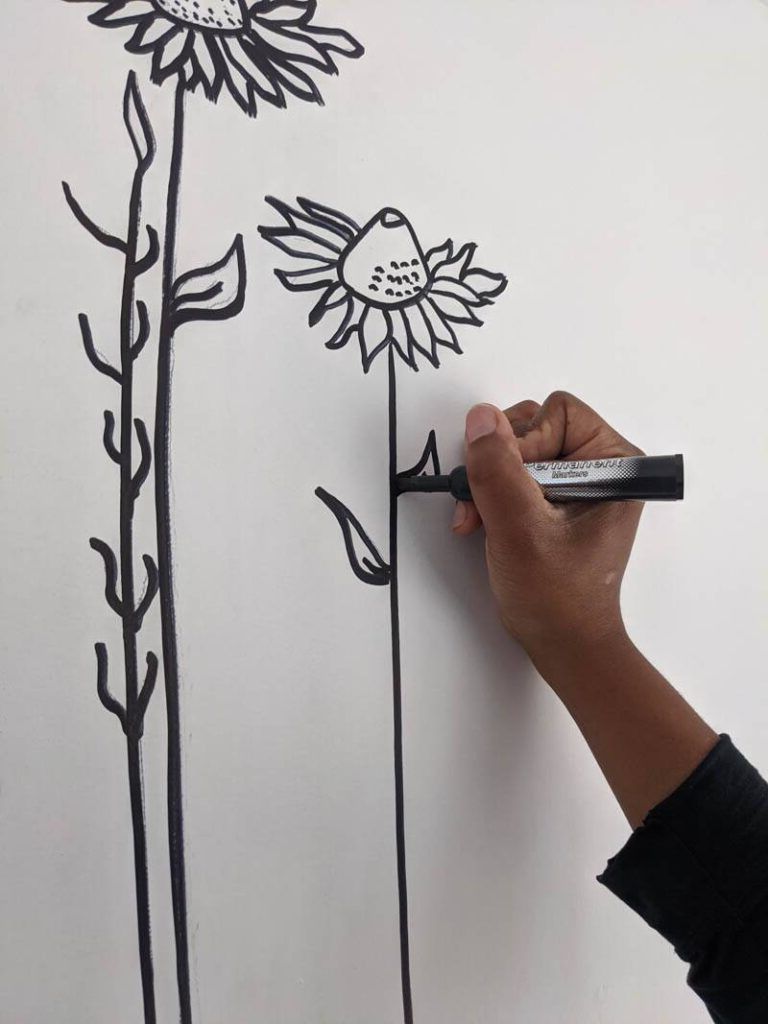 You can add a touch of personality and originality to your decoration. With flowers you can give a bit of joy and color to a boring wall.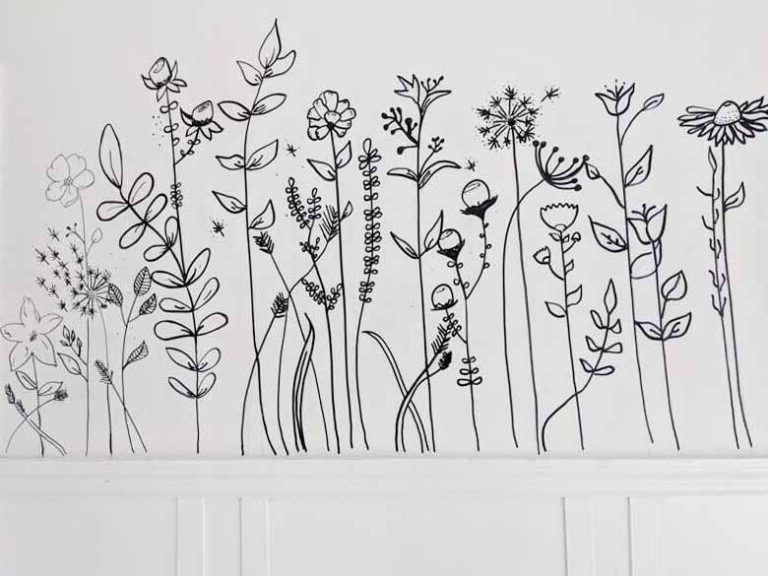 It may be an intimidating idea, but if you dare to try, you will surely find a very beautiful, delicate and modern decoration. To inspire you and give you ideas, here we show you rooms drawn by hand with permanent markers.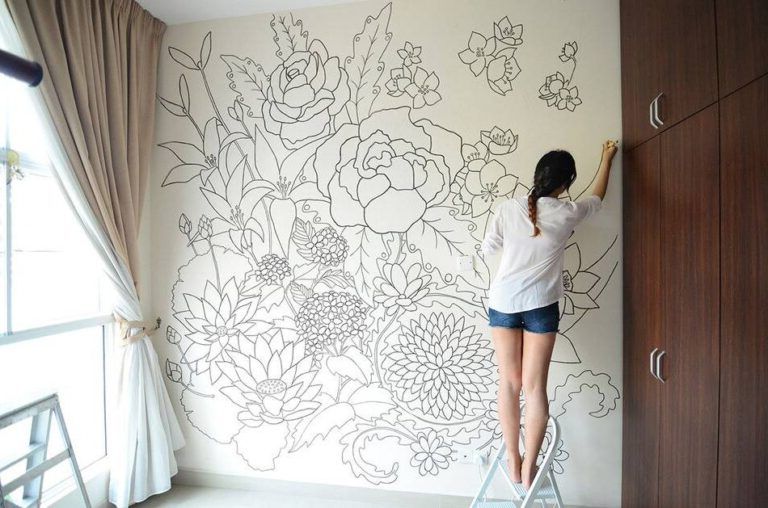 This is a very creative idea that you may not dare to do, as it seems very risky. If you dare, you will surely not regret it, since a wall completely drawn with a city makes the room modern and special.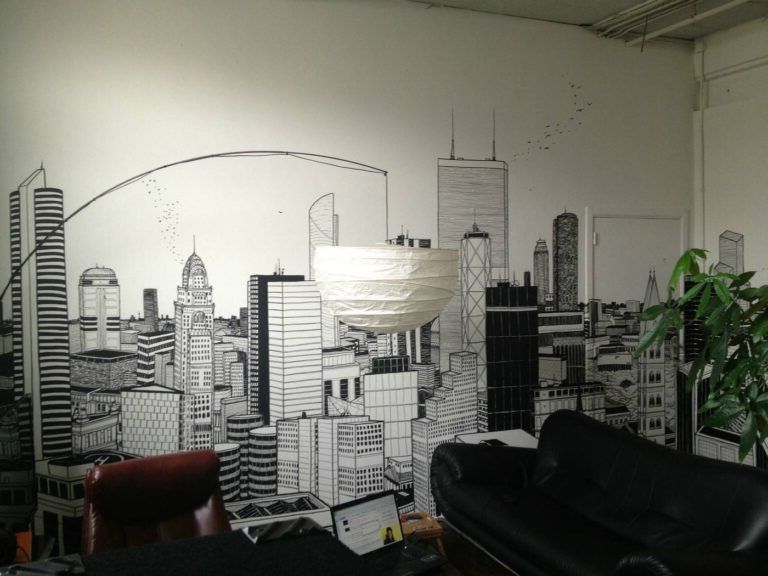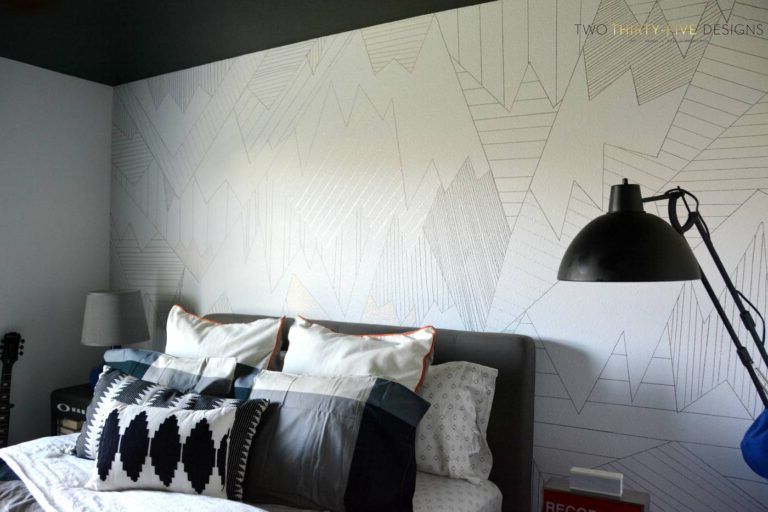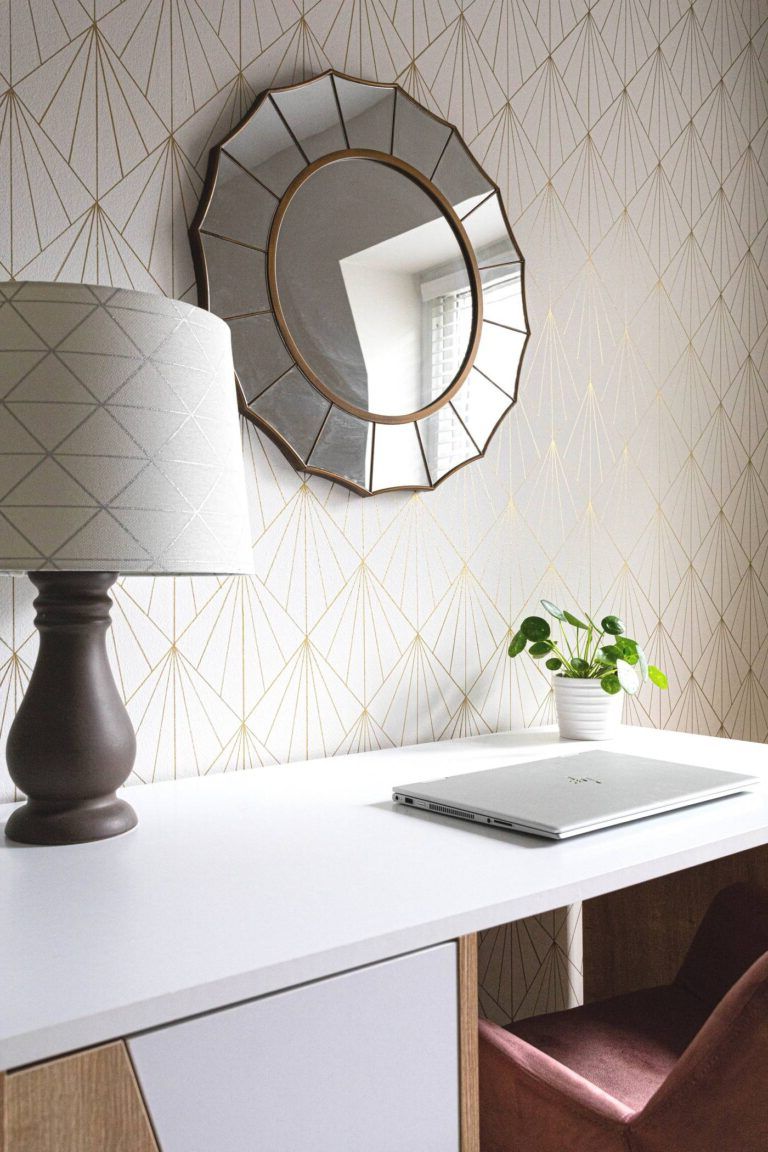 Simple painted drawings
This is a surprising technique, which bets on beautiful graphic designs made with wall paint, which, as you will be able to appreciate throughout the presented photos, impose such a leading role, that it only requires the incorporation of really very interesting furniture and accessories. simple to complete a good image in the rooms.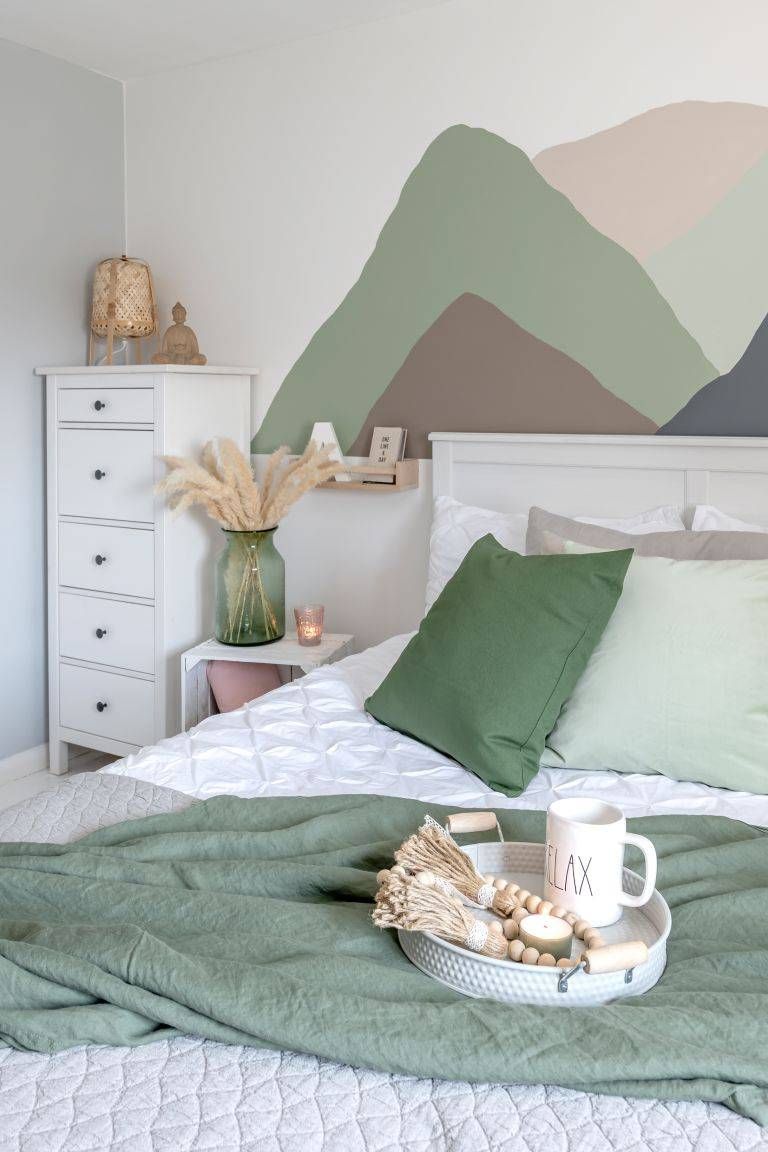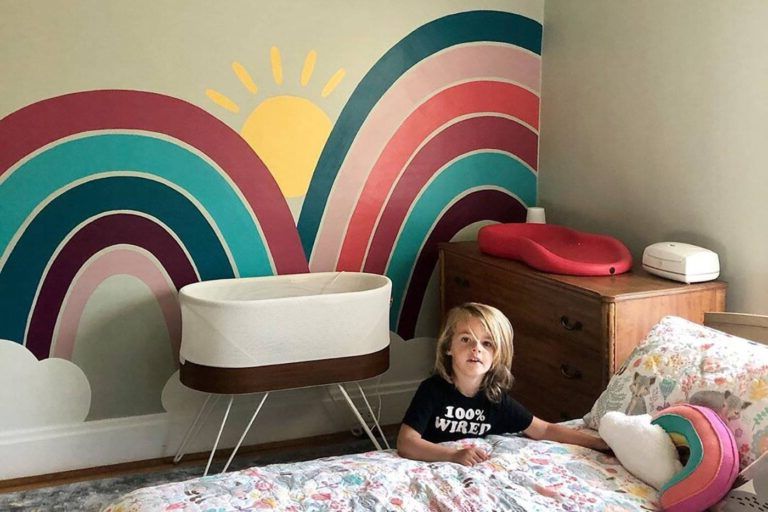 In addition, such is the versatility of this technique that we can easily adopt it in dining rooms, living rooms or bedrooms. As you will see, it is also a perfectly adaptable proposal to different styles, depending on the designs and colors that we use.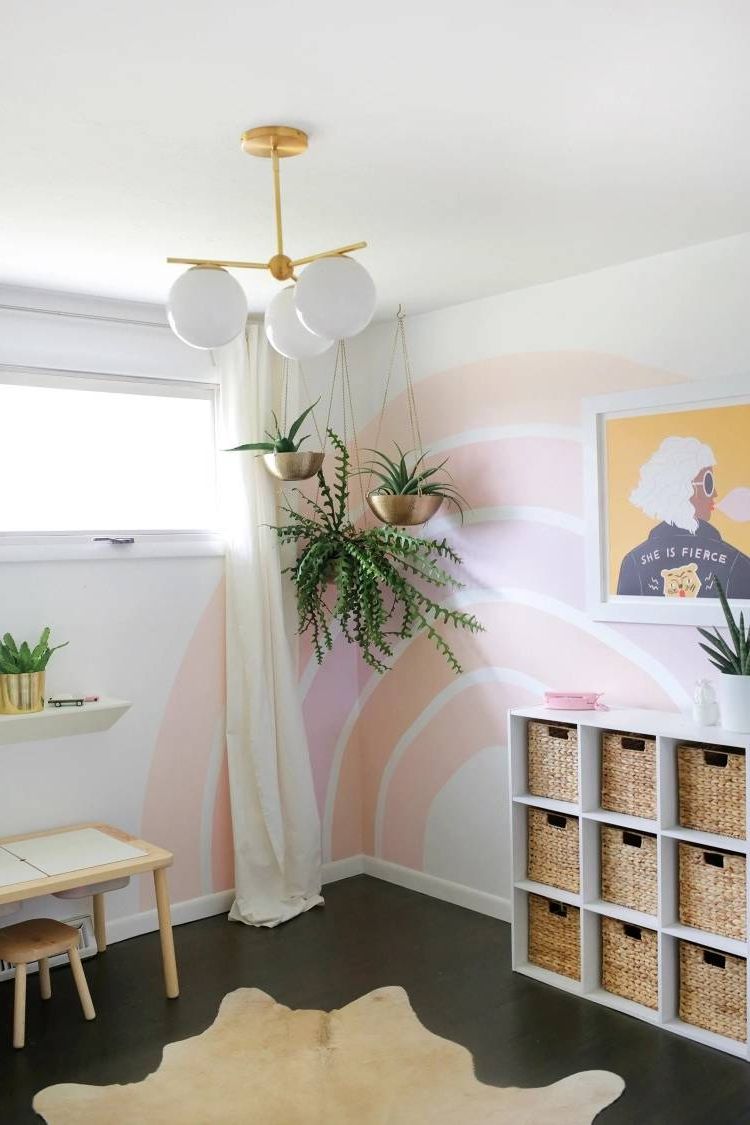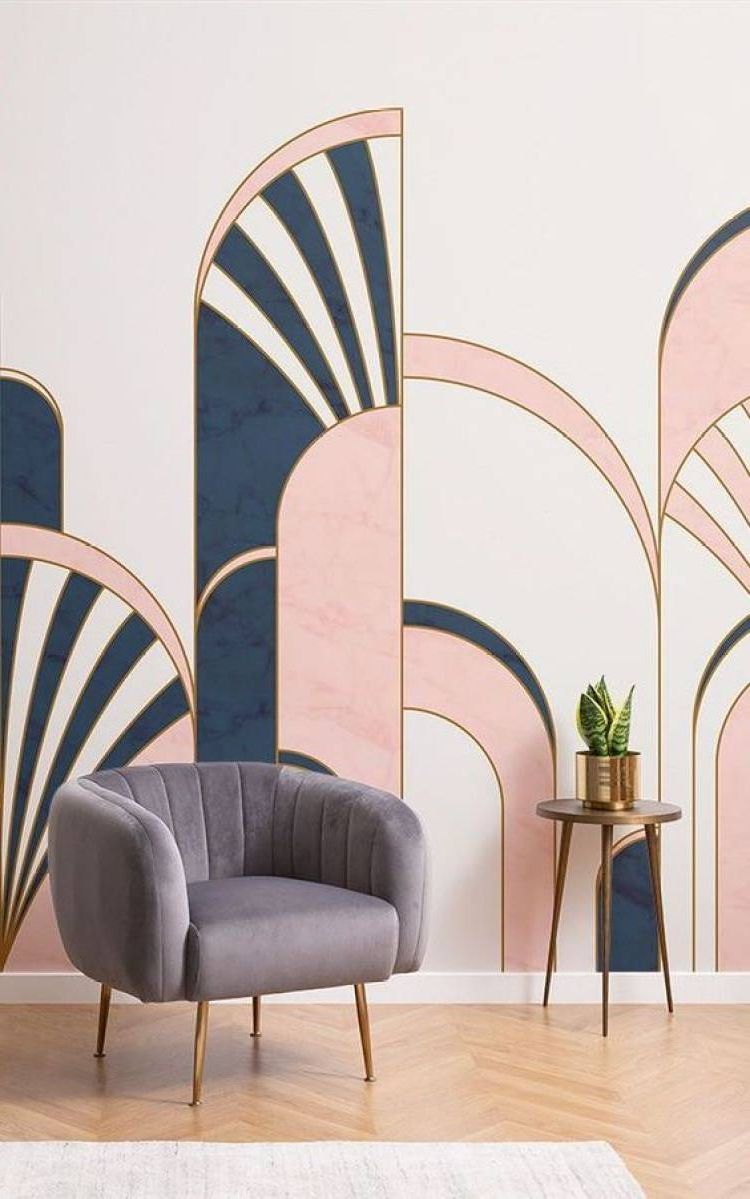 Without a doubt, they can become a true work of art on the walls, being a proposal capable of arousing the interest of all your visitors, since it is difficult for someone to remain indifferent to such a work.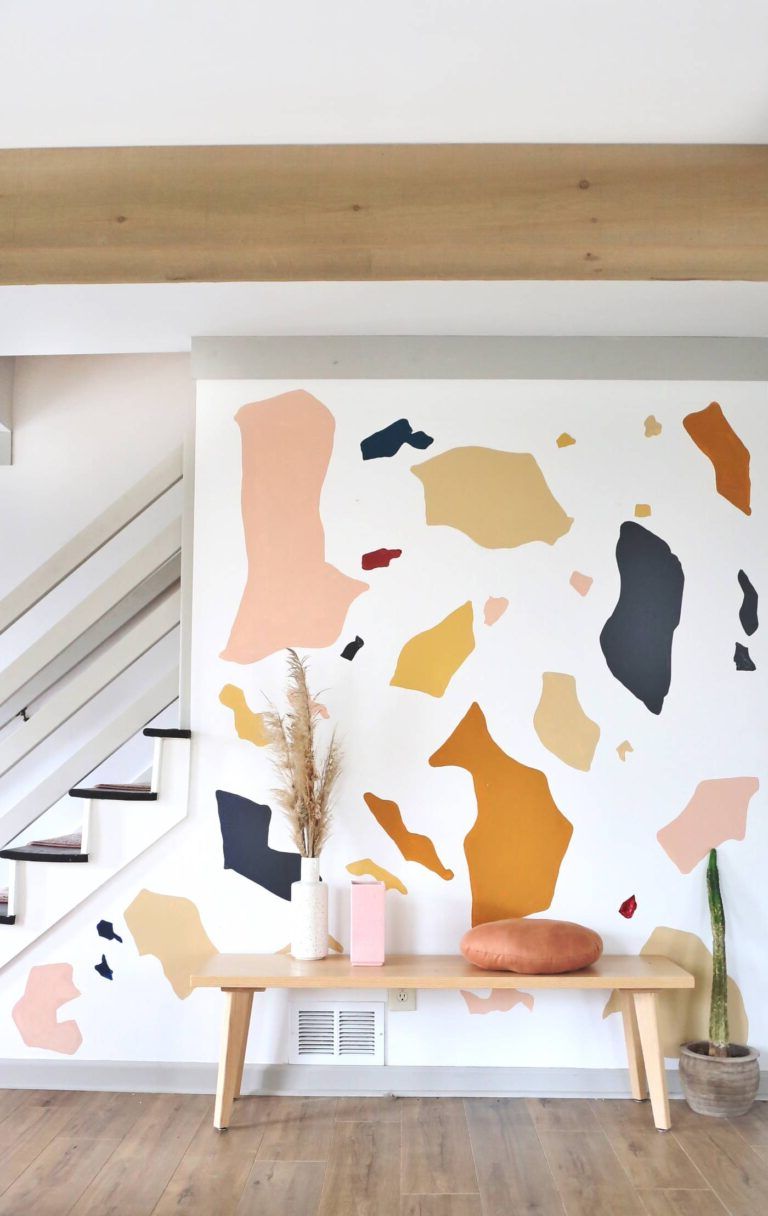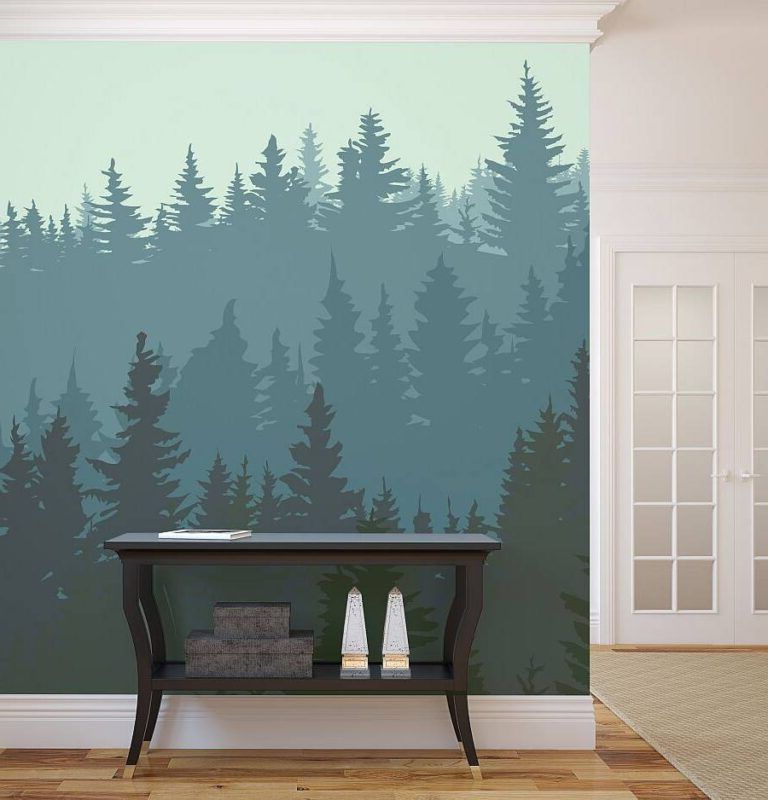 It becomes an accent on the walls, regardless of whether the chosen design is carried on a large surface or a small surface. Given the great presence offered by the results, they effortlessly become the focal point of the space where this technique has been used.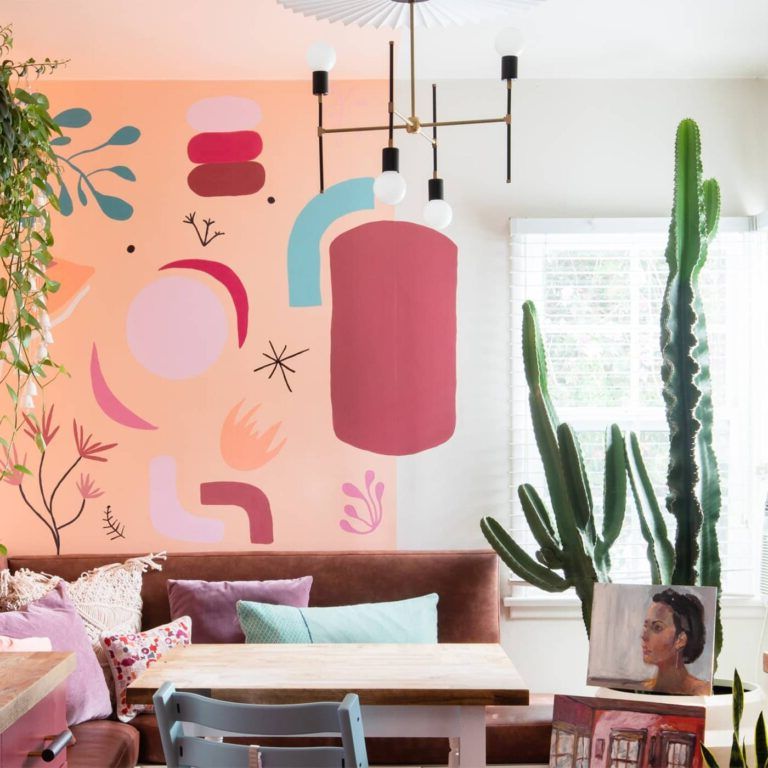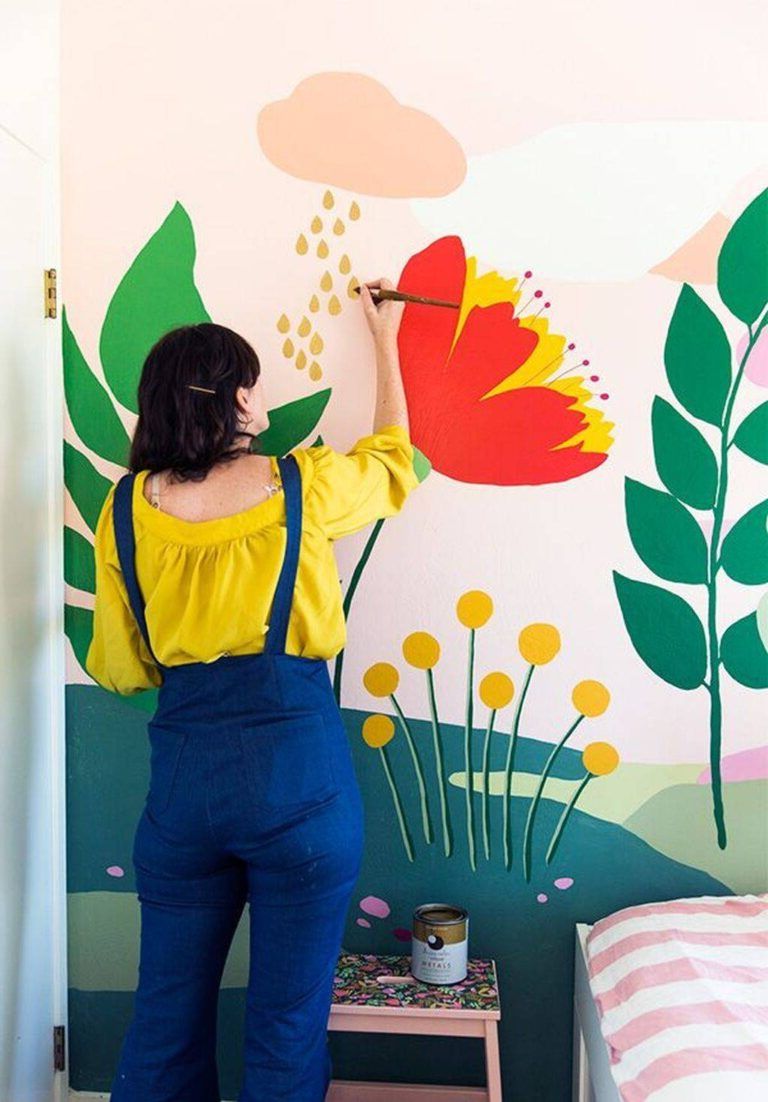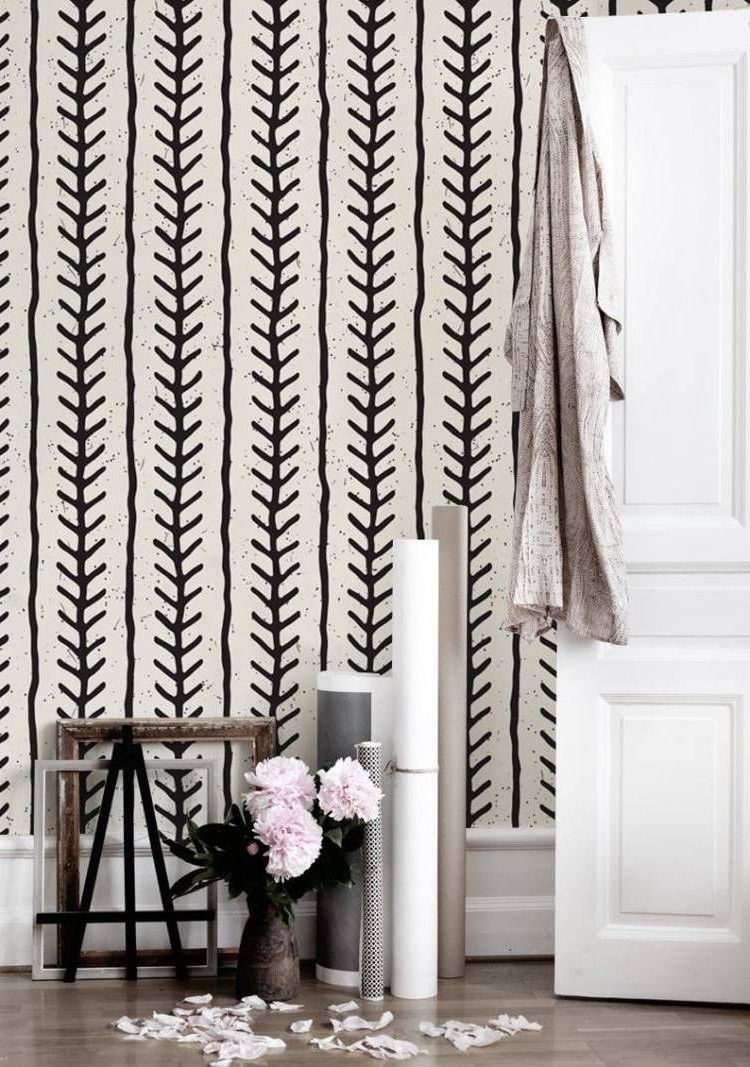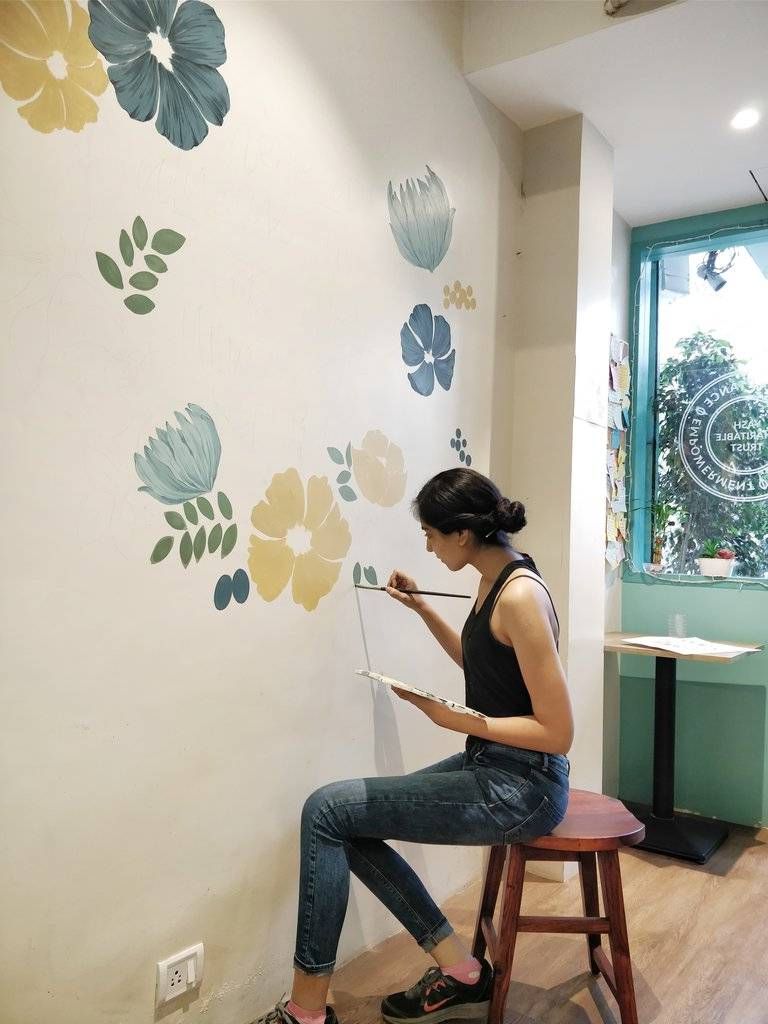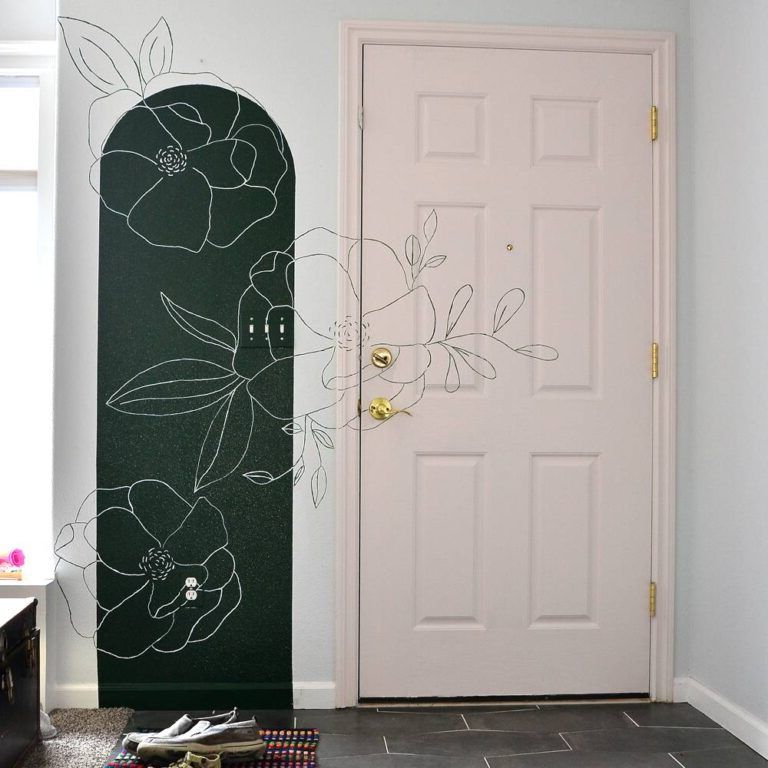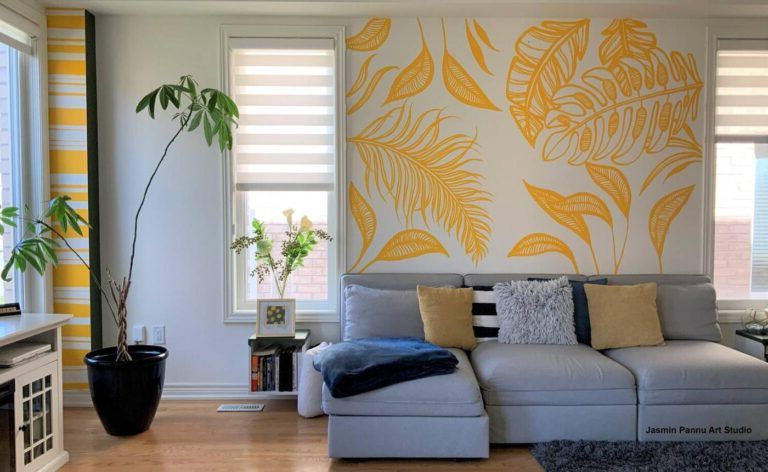 Striped wall decoration
Decorating the walls with stripes is a quick and very versatile way to add a new image to any room in the house that you want to renew, without having to make big changes. And in addition, they represent a decorative form that, being attractive, is also very practical to do some decorative tricks, especially in small spaces.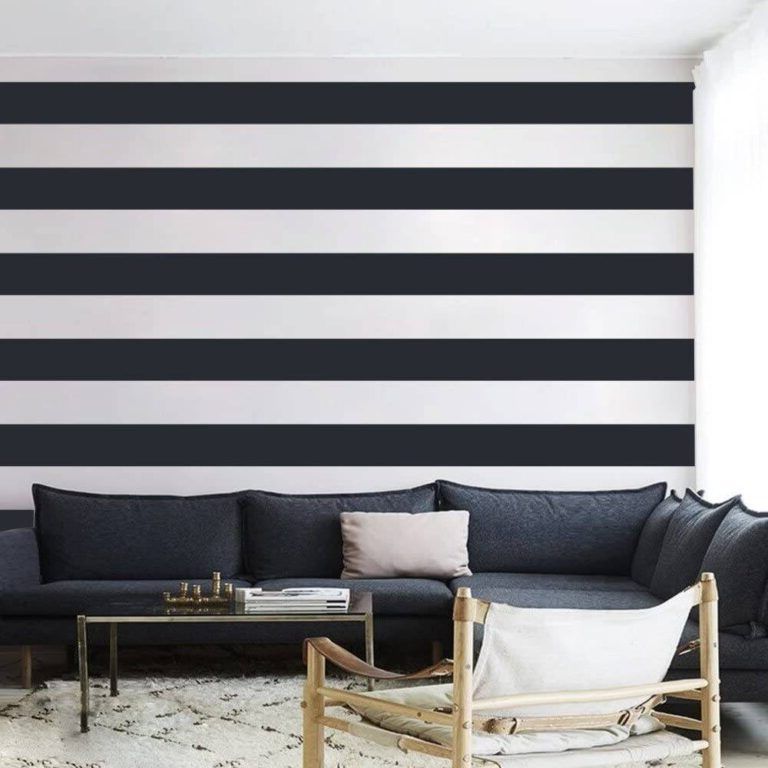 One way to decorate the walls with stripes is with horizontal lines. It is important that the ceiling is not too low, because this will accentuate it even more.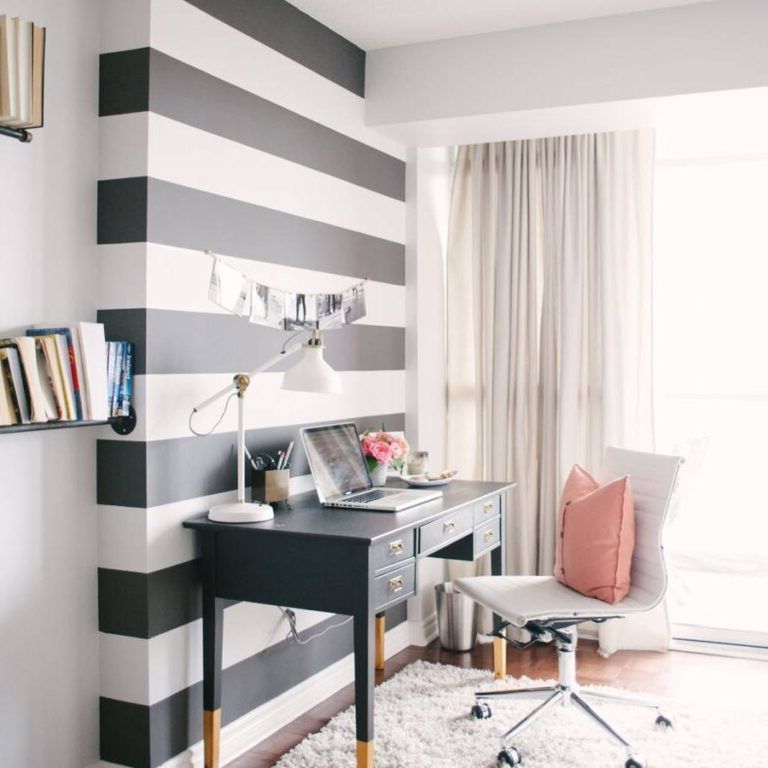 The decoration with stripes is one of the most practical ways to take advantage of them, as a fundamental addition to the decoration and improve the appearance of the living room, the bedroom, the kitchen, or the hallway.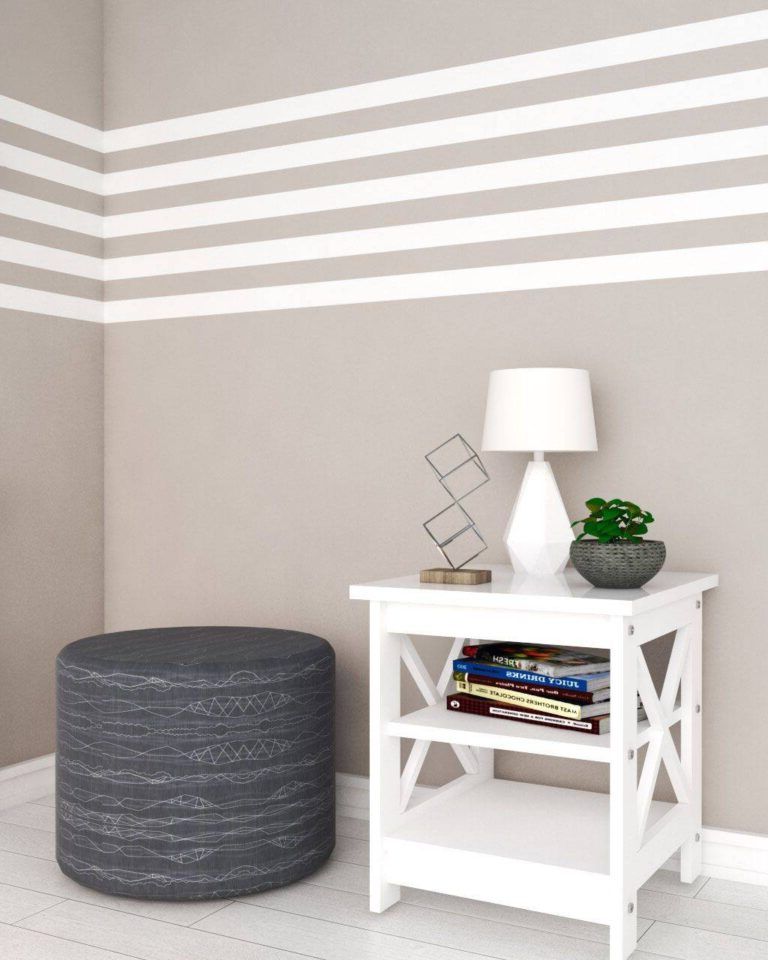 For example, if you have a room that is too small, applying horizontal stripes gives it a visual aspect of more space, more space, more depth.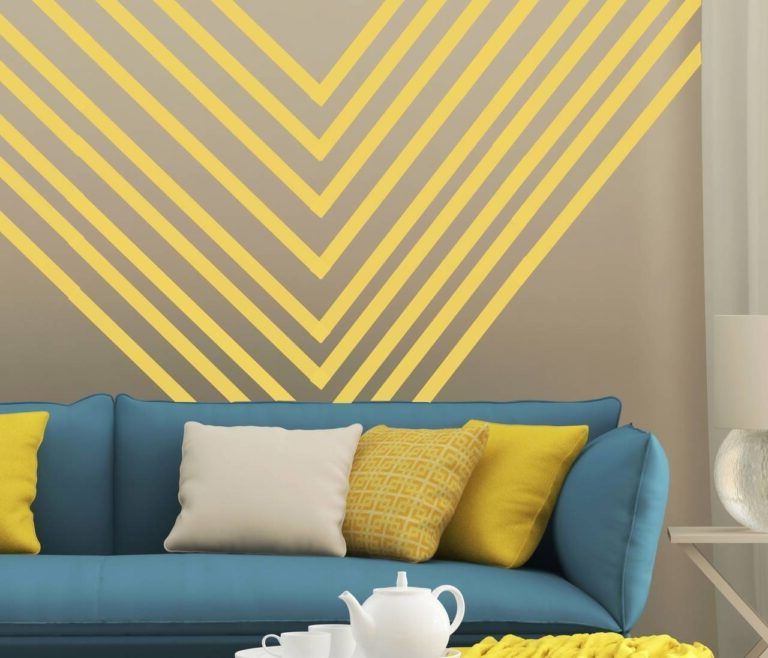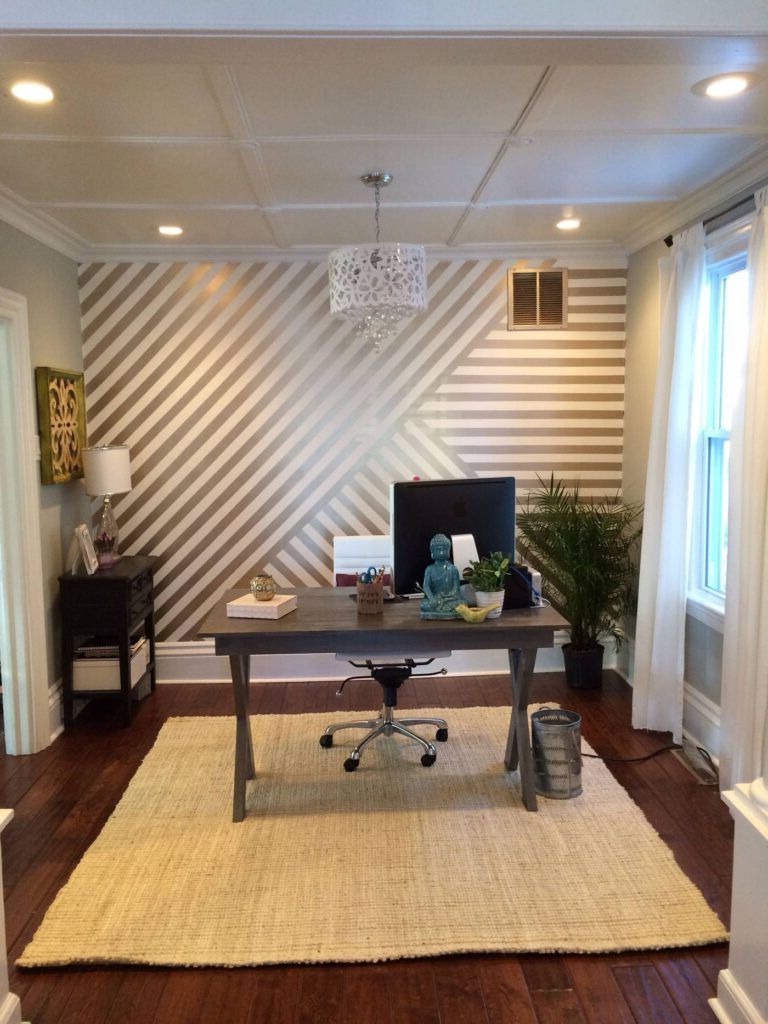 While if you have a space with a very low ceiling, which at times can give us a feeling of limited space to the extreme, you can apply vertical or diagonal stripes. This is a visual "lengthening" of the room which is a very useful effect.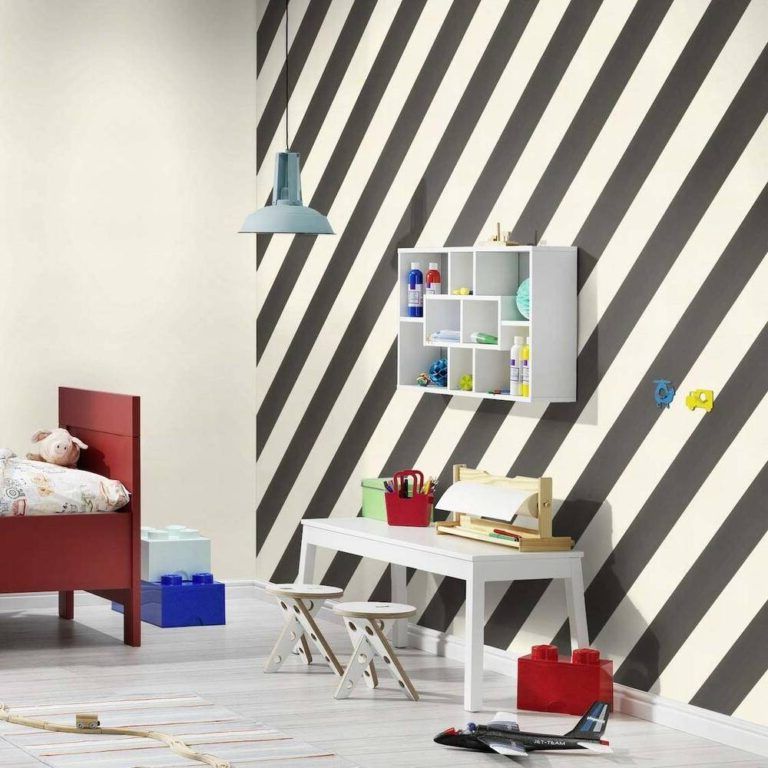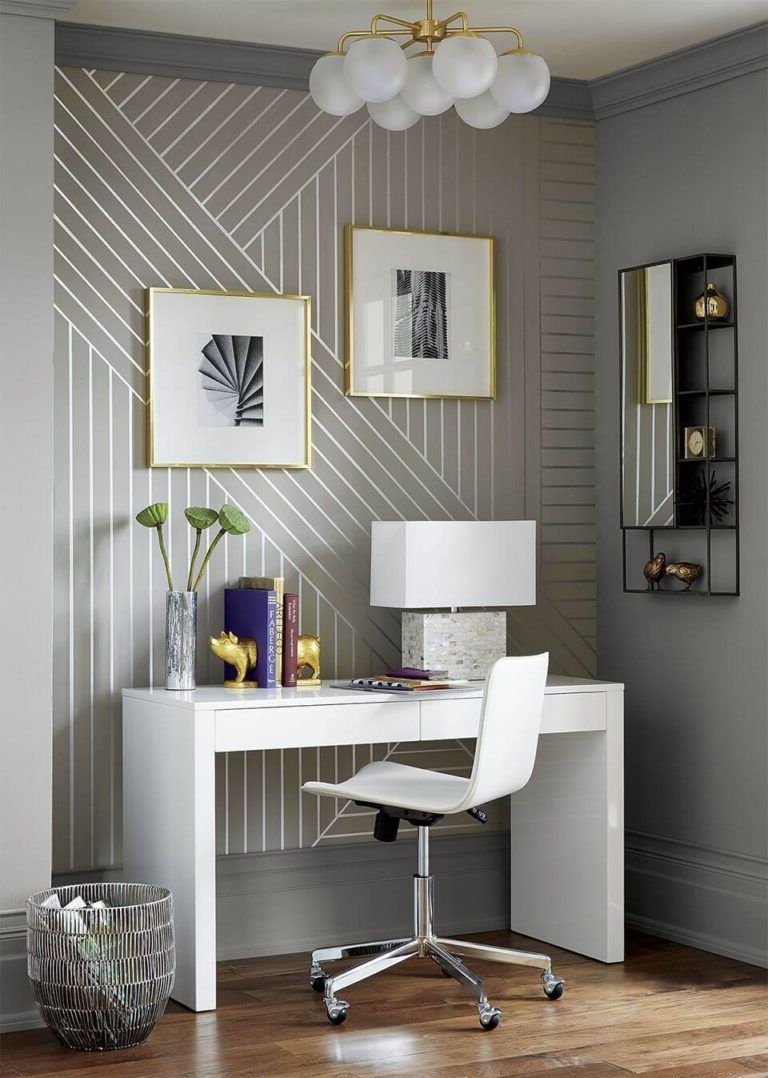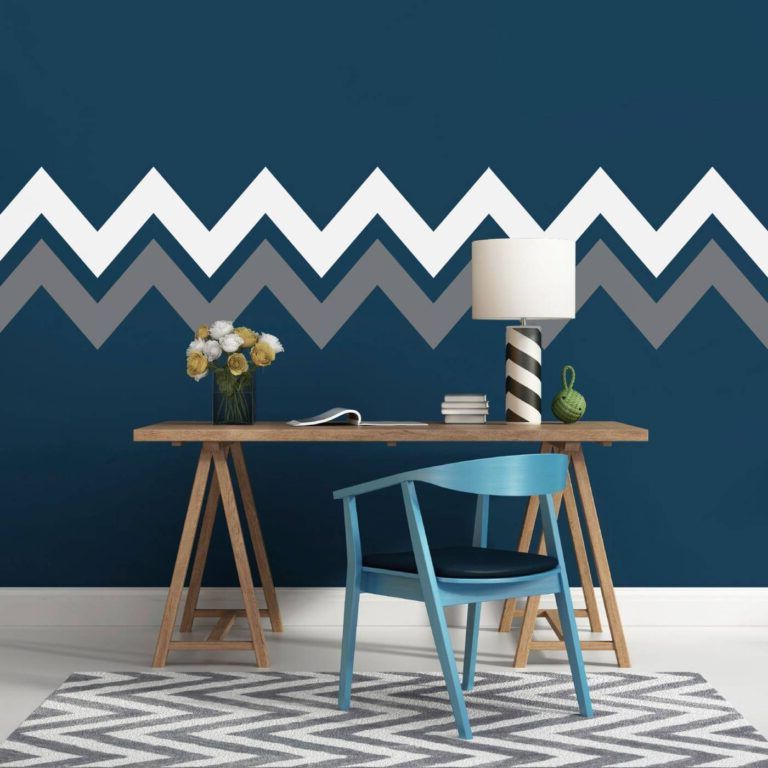 And even if you don't have to visually widen or lengthen the room, using stripes to decorate the walls is a very accessible and attractive way; because you can combine colors and styles with great success.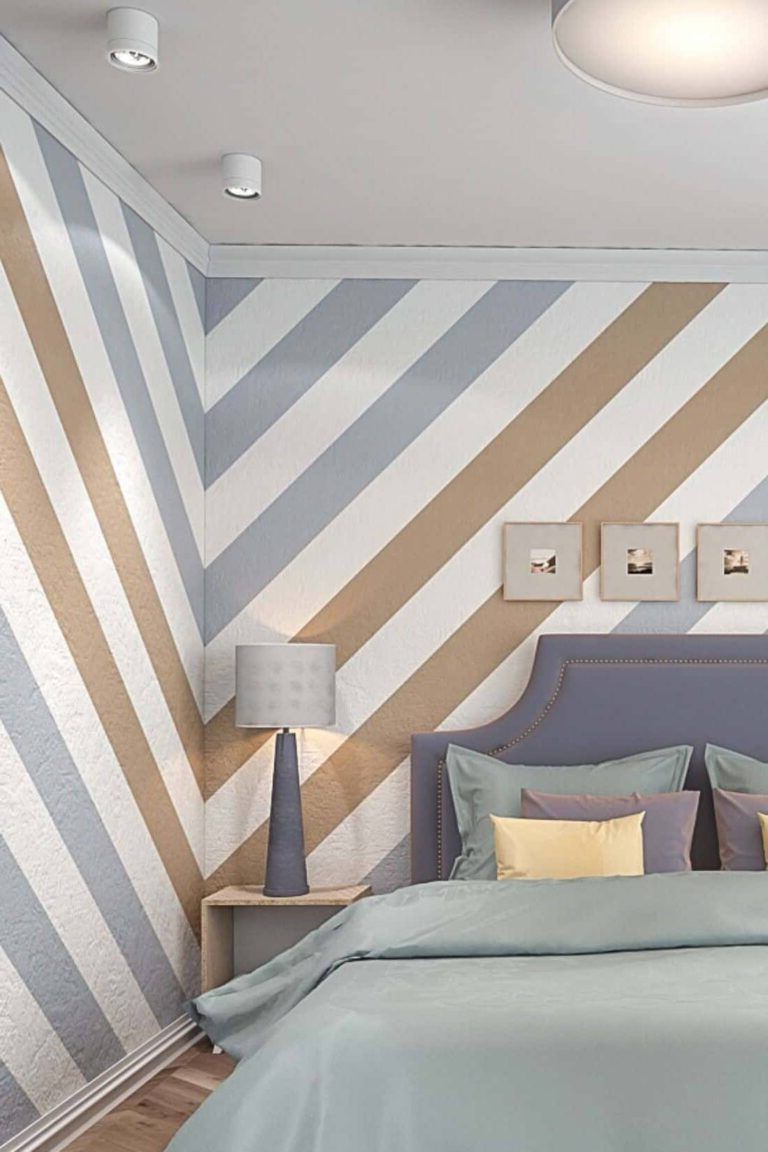 This room is a corner of relaxation, decorated with stripes in neutral colors, which give it a sophisticated and elegant design.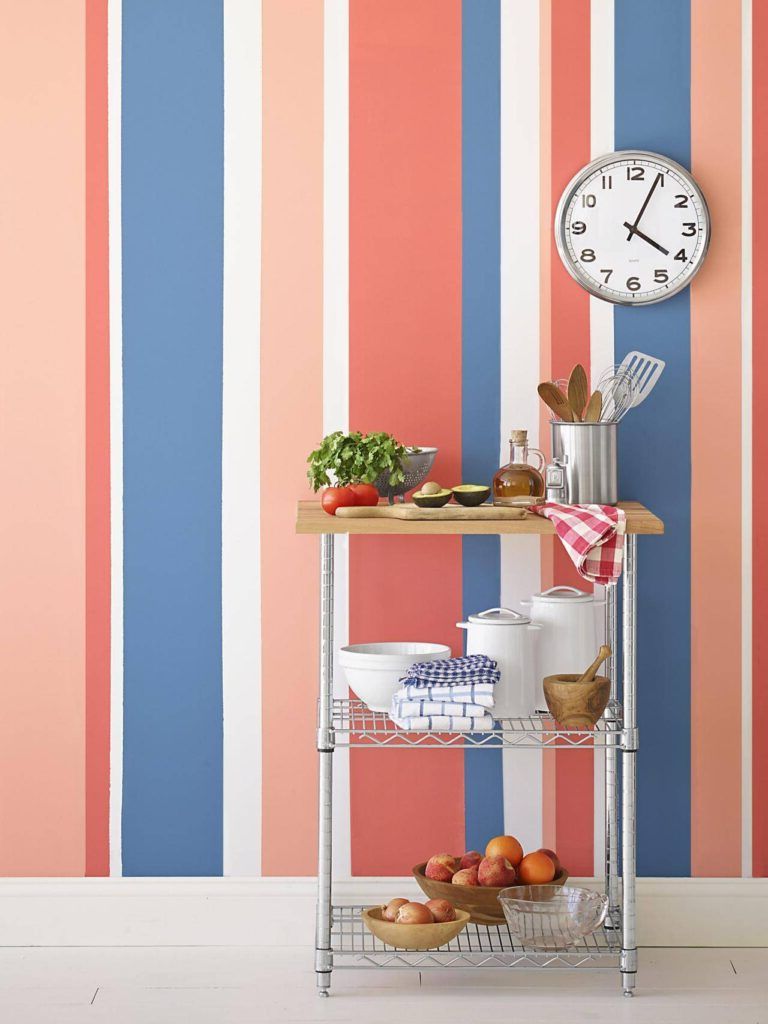 This room is kept bright thanks to bright colors, such as coral, blue and white. Add a touch of modern decoration to the wall.
Wall decoration with vinyl
You can give intense color or attractive patterns full of personality to the walls of any type of room. Simply choose one of the walls on which you want to create an accent and, using adhesive vinyl, achieve a cheap but very effective decorative touch.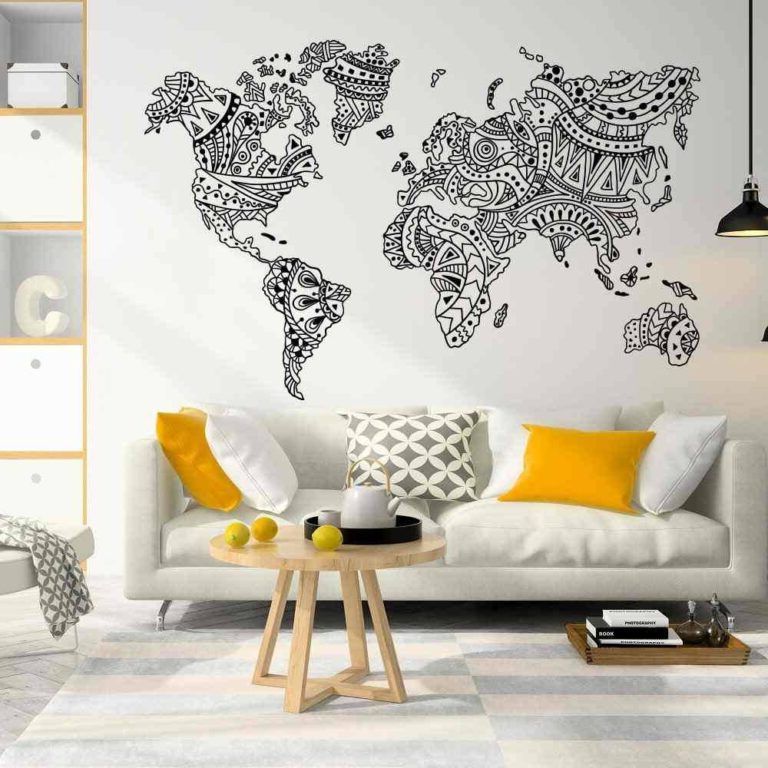 The quality of the vinyl ensures a great durability of the product in interior spaces. They stick on any type of smooth surface, from walls to metal, wooden furniture, appliances, tiles, etc. Another great advantage is that it is very easy to install, very intuitive, and does not require any prior preparation.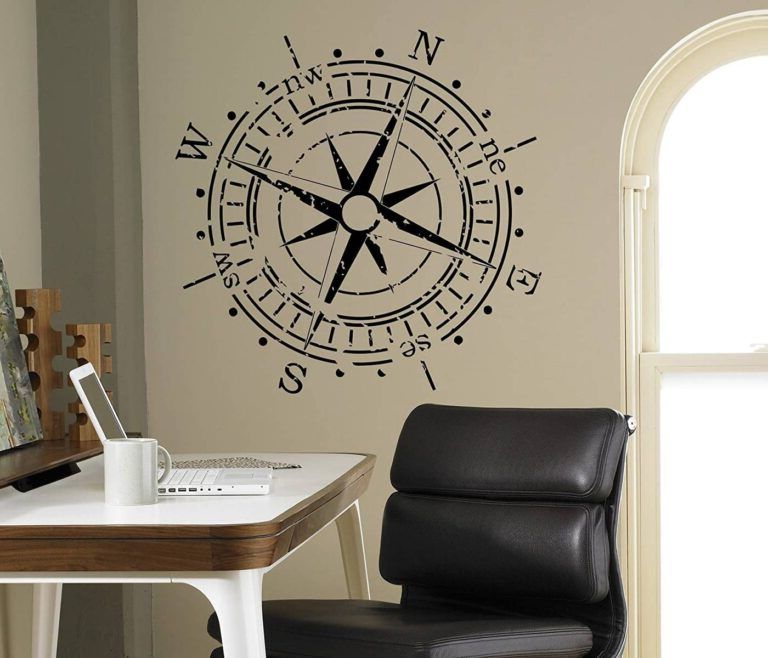 The themes on vinyl are very extensive and aimed at any need, both for classic and modern environments. And we can not only take advantage of them at home, since in our company or business they become the perfect ally when it comes to modernizing and highlighting any room.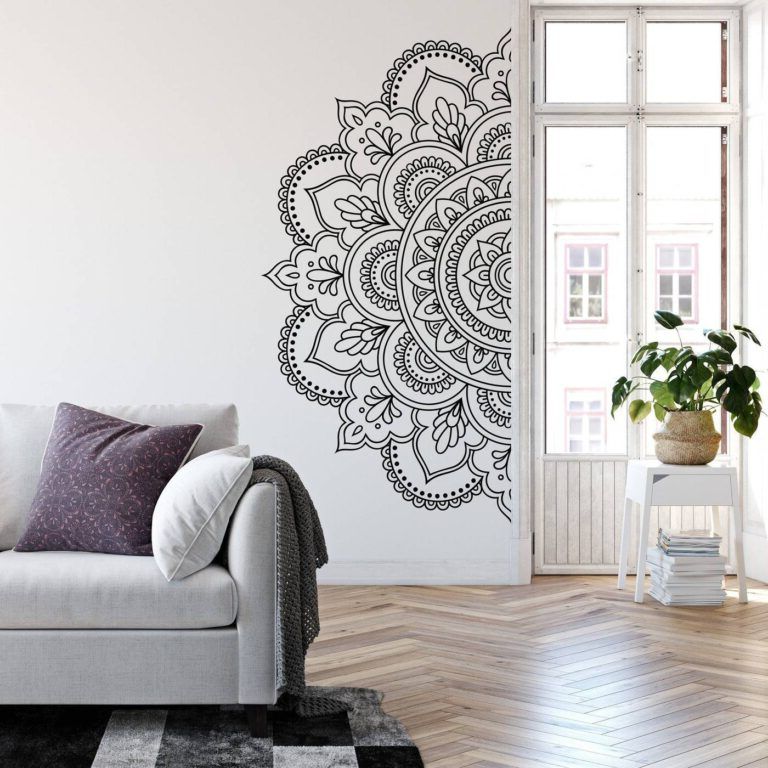 Among the wide range of proposals we will find vinyl for children, floral, oriental, abstract, love, Christmas, etc. It should be noted that the vinyls are resistant to moisture and fat, so they are another alternative when decorating both the bathroom and the kitchen. Spending very little money, you can get an extraordinary, stylish and original decoration; having only a few pieces of furniture in the room.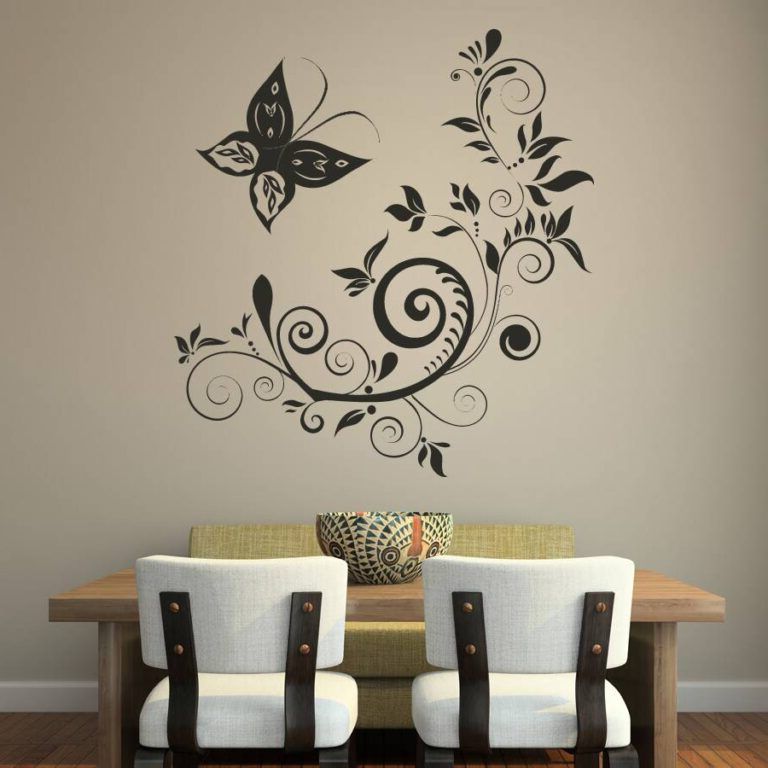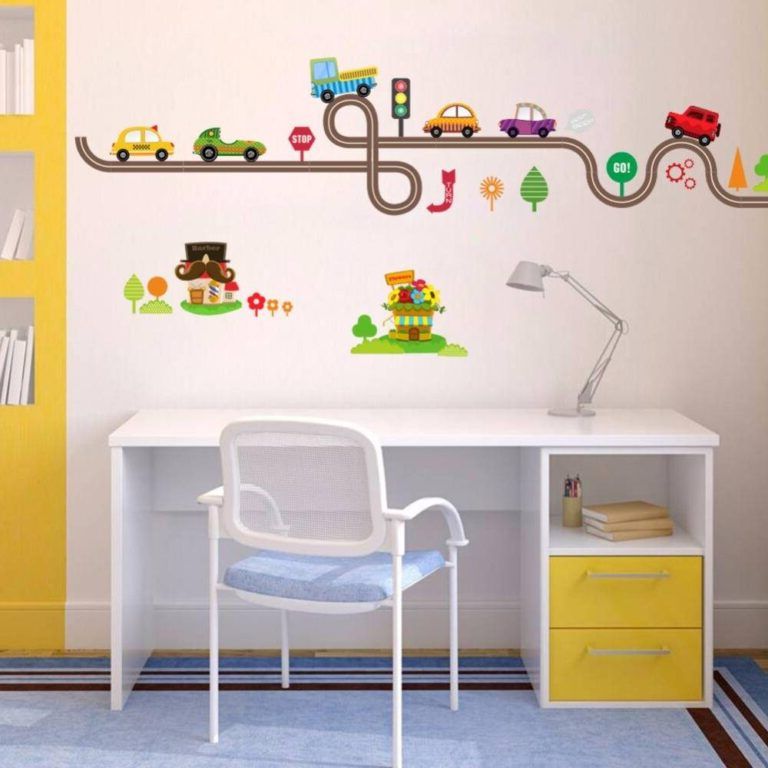 For greater success in this type of proposal, it is best that the colors chosen to proceed with the decoration create a great contrast, in order to enhance the simple decoration; now in terms of design, the limits will only be in your imagination, since any element can be ideal, and even something symbolic that represents something important in their lives would go very well.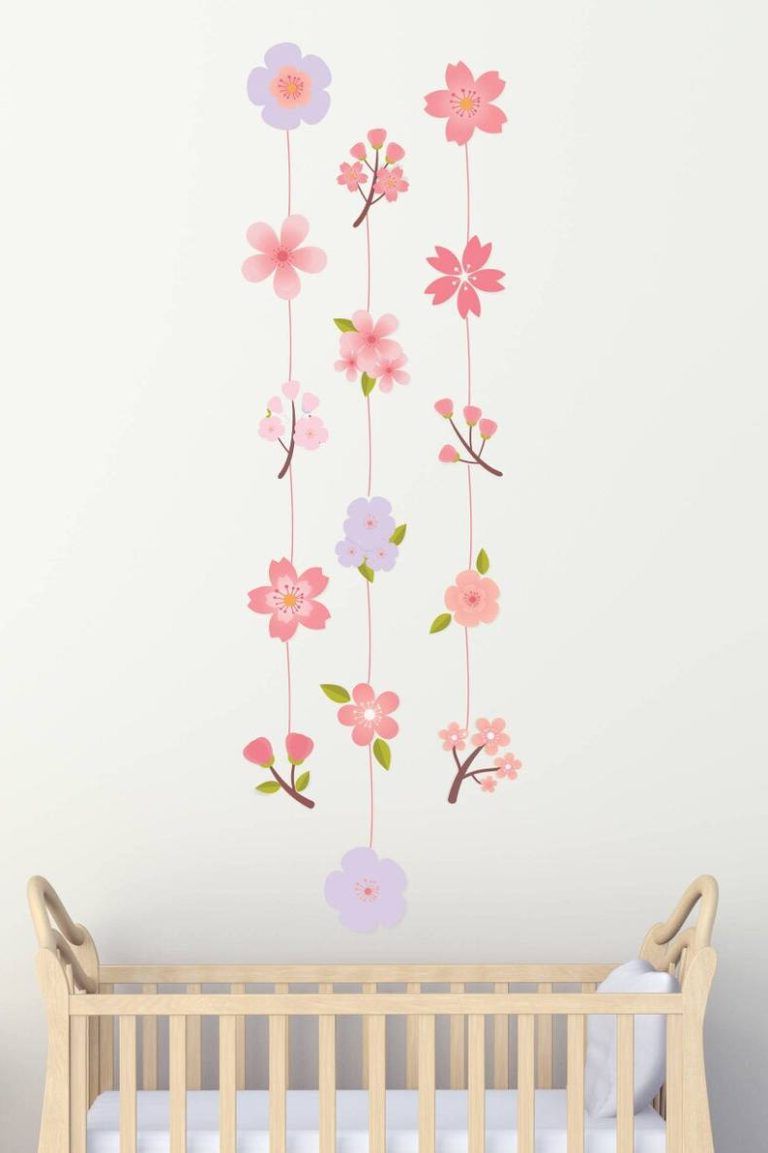 The flowers in decoration emanate a great energy, adding a lot of joy and originality to our home. They are usually beautiful thanks to their nature of colors, shapes and designs and are perfect for use in decoration.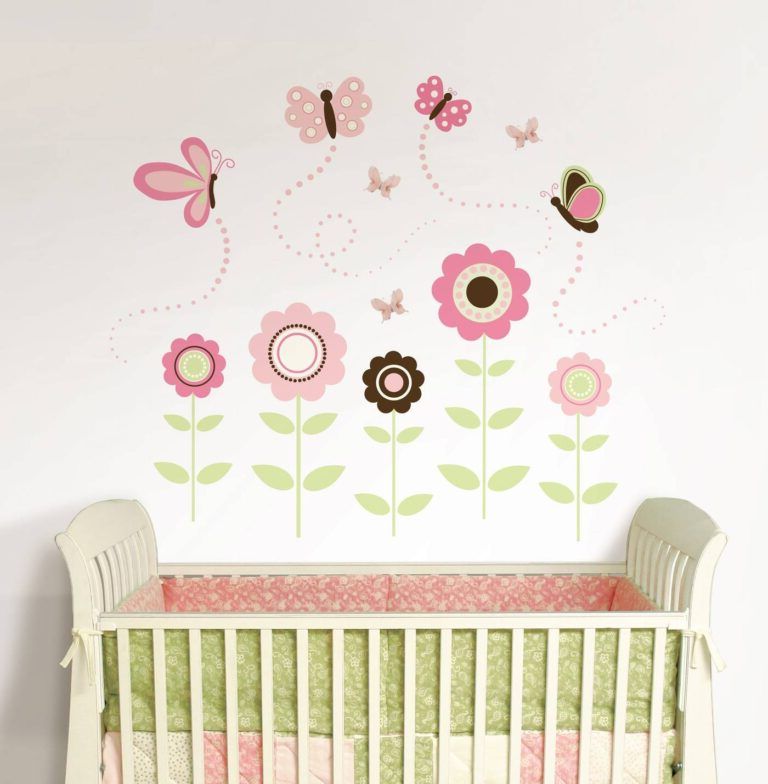 Although they are mainly chosen for the girls' bedroom, you can decorate any room in the home with butterflies. You can find floral, vintage, children's, baroque, ornamental, video game patterns, with animals, geometric figures and as much as you can imagine.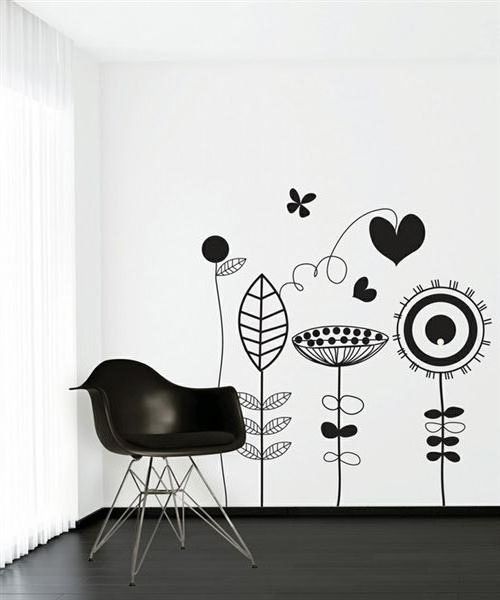 Some vinyl manufacturers also allow you the possibility of ordering personalized vinyl and the dimensions you want.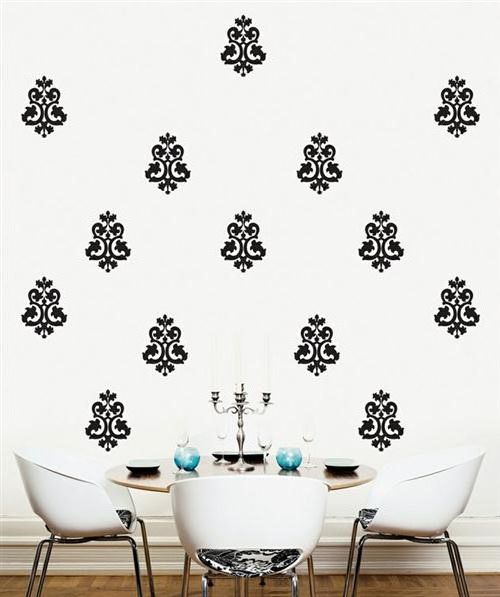 Another of the characteristics that make this product a very good option in decoration is that they are removable, being able to move them or change them in a very simple way. They are also very adaptable to furniture or other flat surfaces such as windows and mirrors.
Decorate walls with wallpaper or wallpaper
You can also opt for wallpaper for walls, which can offer us beautiful designs and colors.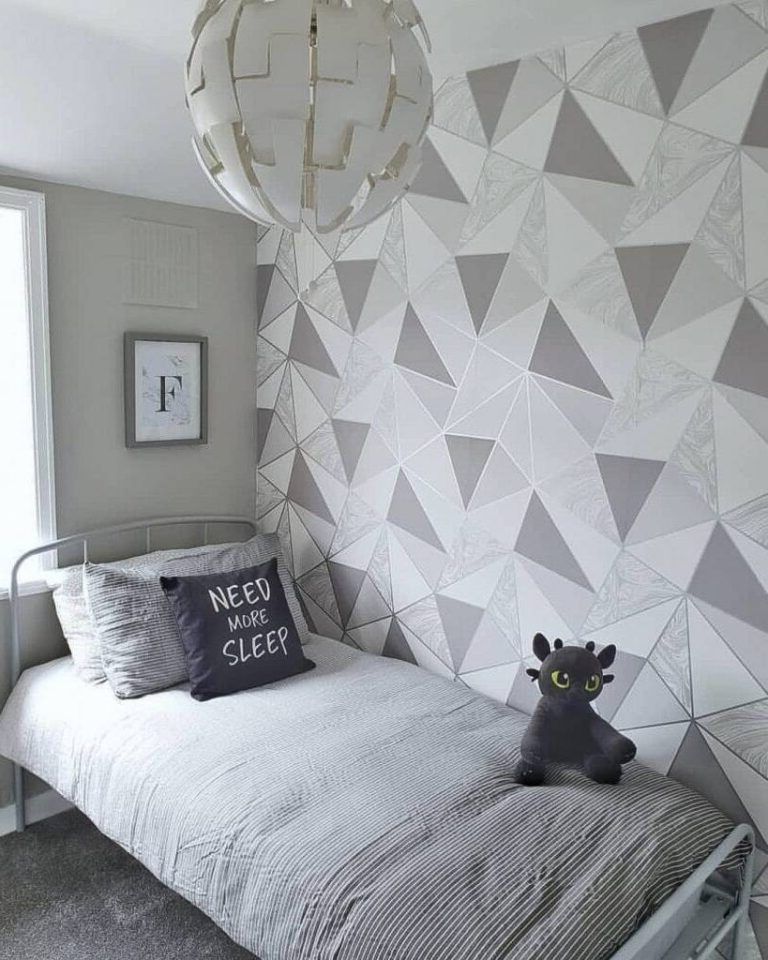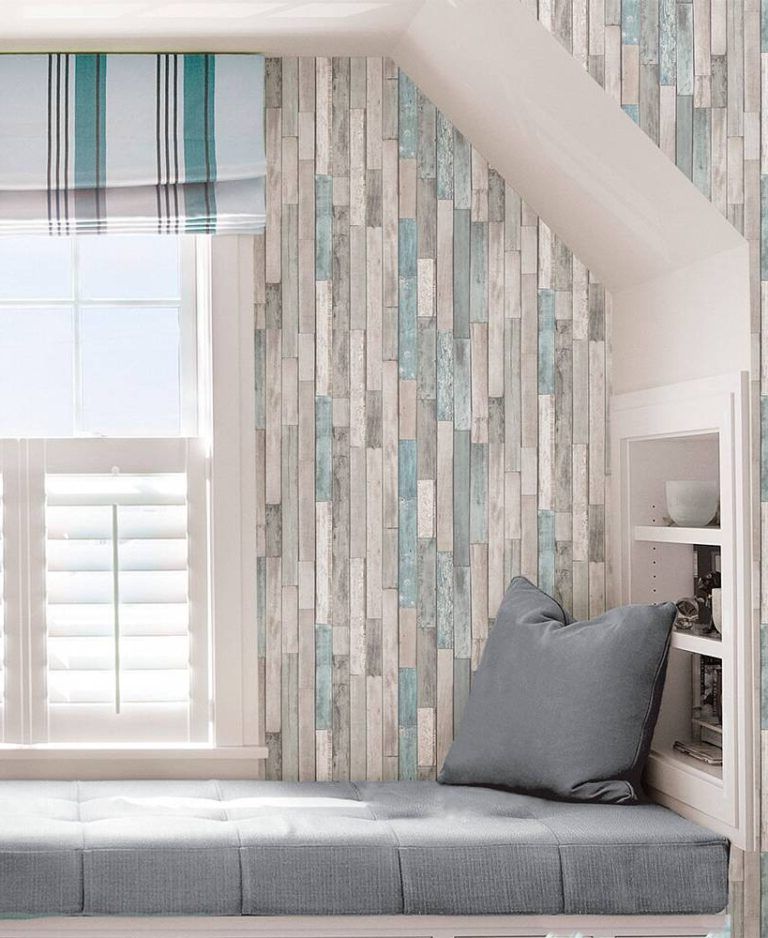 In these photos, we can see different designs in fashion today, from geometric patterns to beautiful floral ones.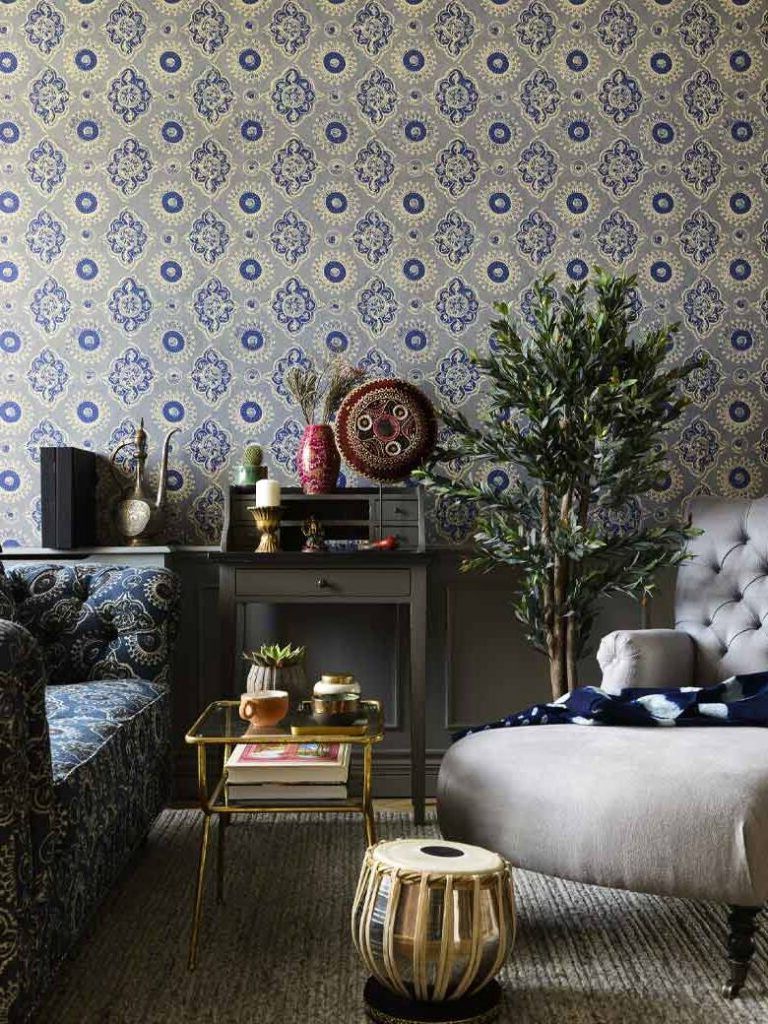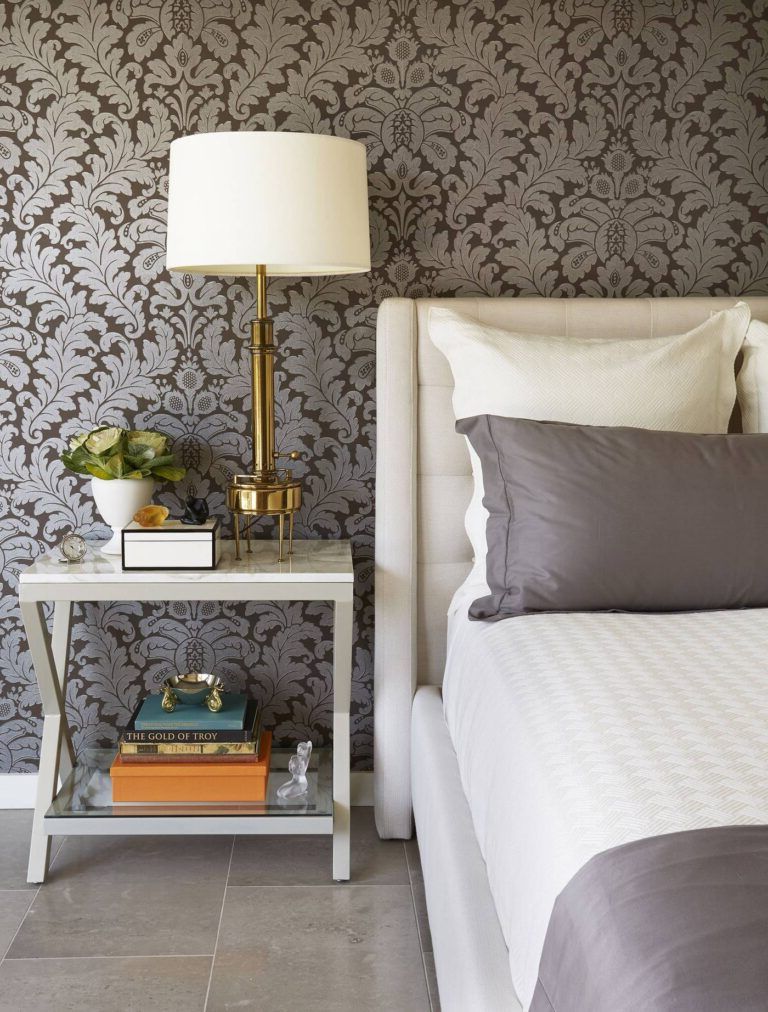 They are ideal for applying in monochromatic rooms due to the emphasis they generate on them. In addition, it is worth noting the large number of styles to which they adapt, going from the most natural to the most refined and select. This stunning piece of wall art truly changes the mood of any space.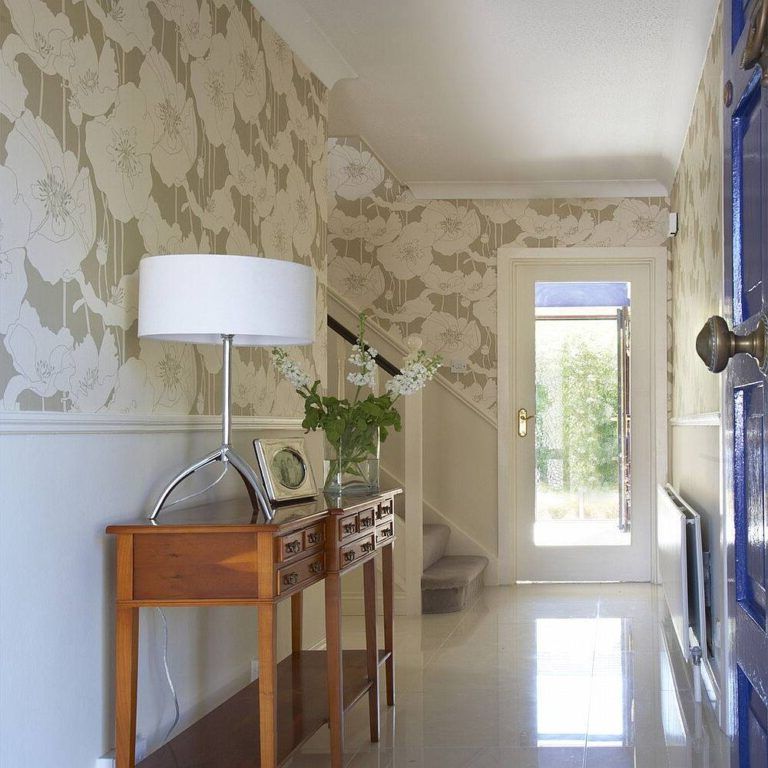 Do not miss: Decorative and modern wall wallpaper
3d wall decoration
You can also opt for 3D options, such as panels.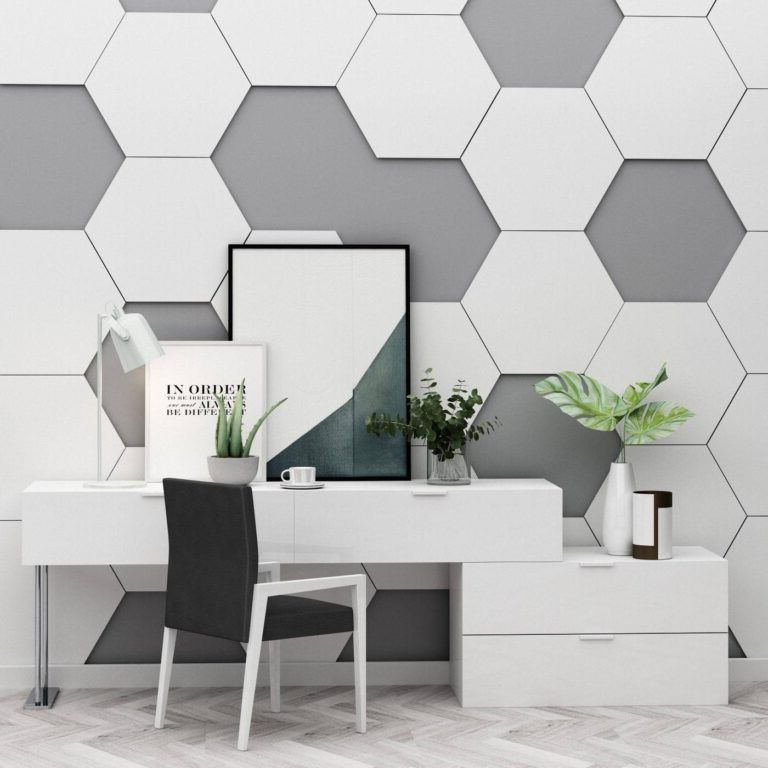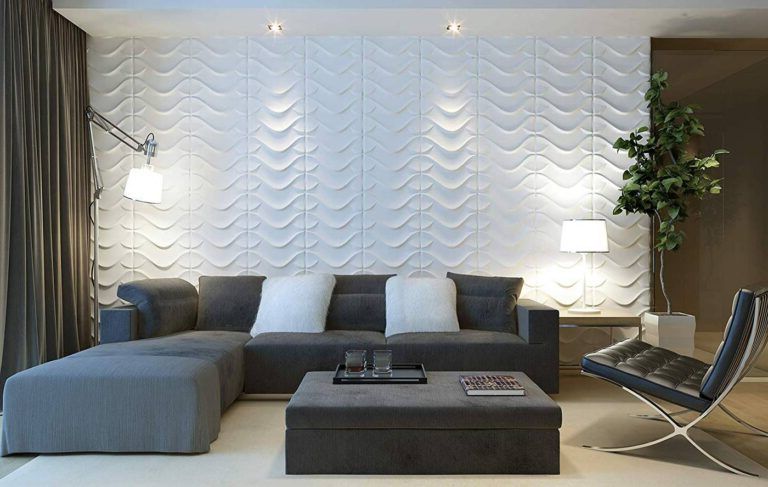 The combination of textures, materials, colors and effects of different painting techniques make this a very versatile option, full of possibilities.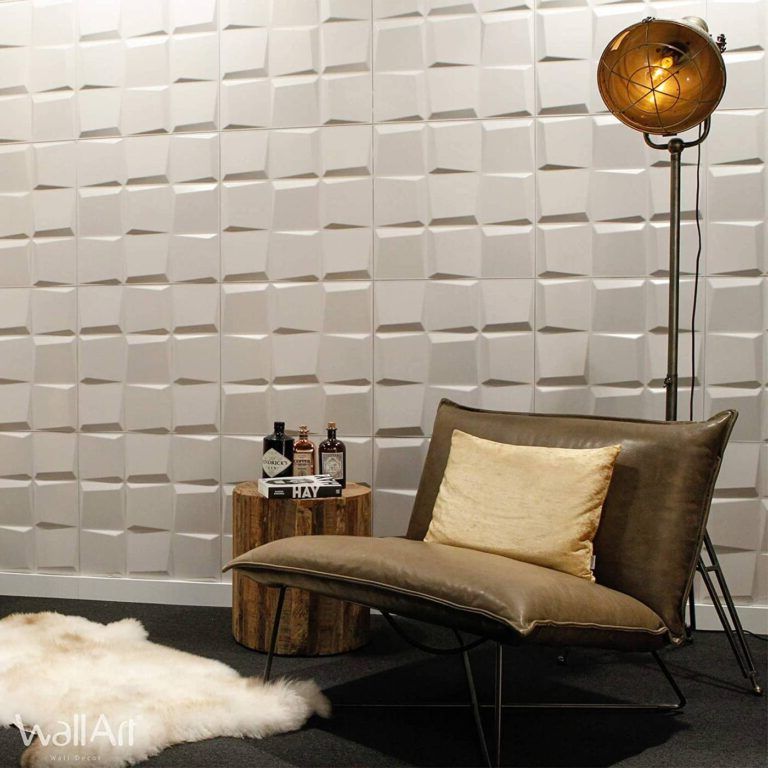 Decorate light switches
Sometimes the little details in decoration are what really make the difference. Although today the market offers us an extensive range of furniture and accessories, this has led to the loss of the charming touch that personalized details offer us.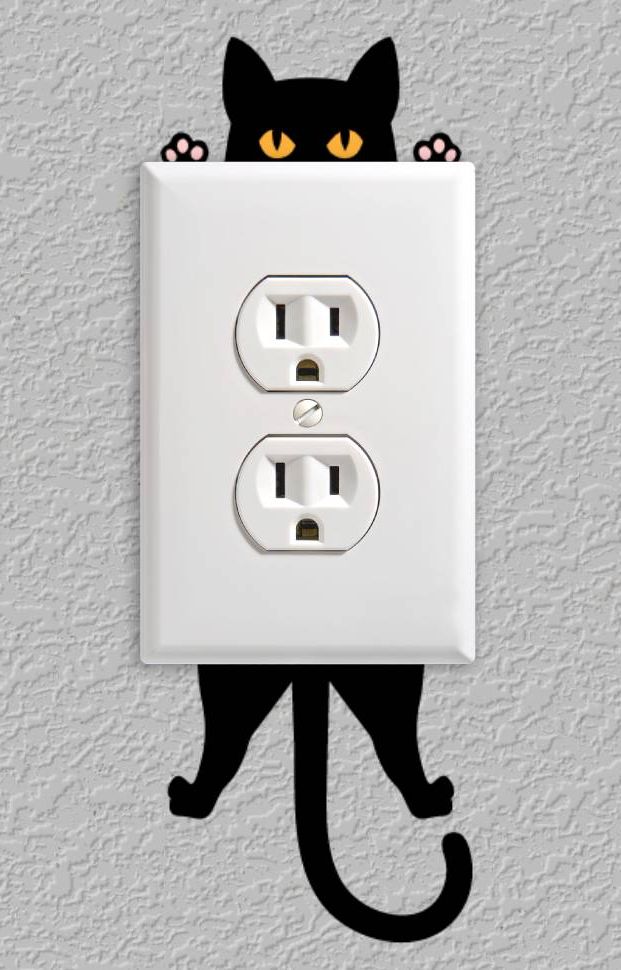 That is why we wanted to present you with a simple proposal that will allow us to give our different spaces a unique touch of personality; It is about light switch decoration.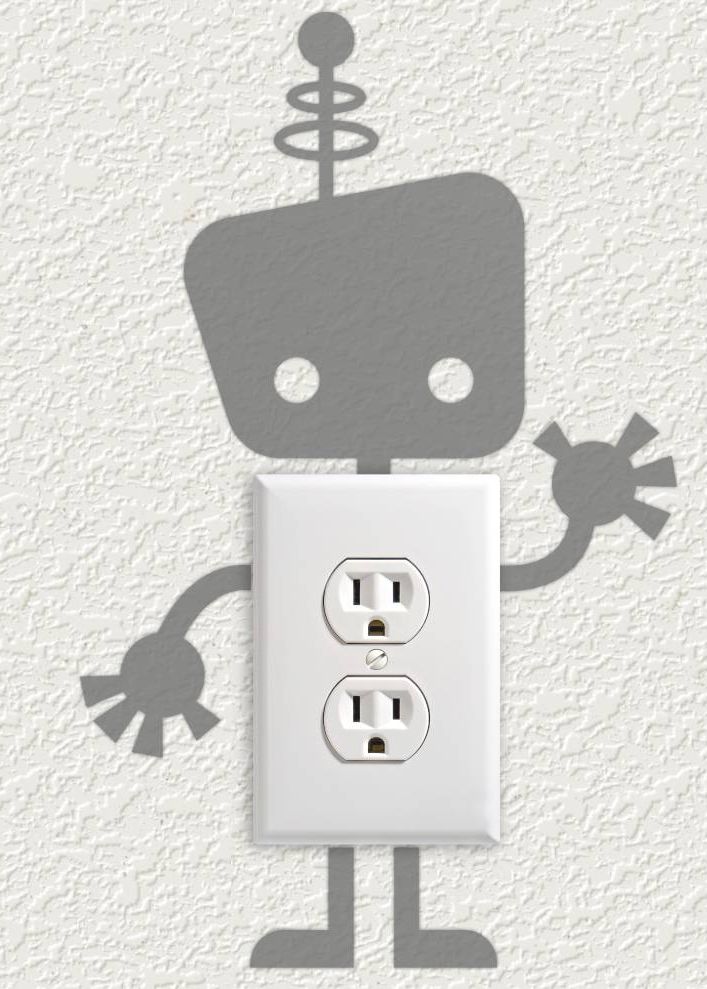 As you will see, this proposal is ideal for removing the boring aspect that characterizes our electrical switches, since they are generally offered in neutral colors such as white, black or grey; so they have nothing to offer to the decoration of our walls and spaces.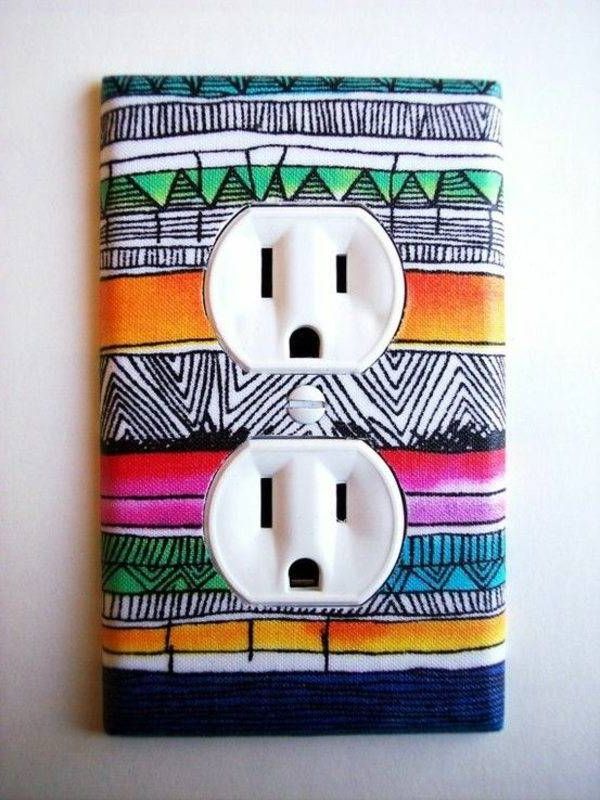 But as you may have noticed, these switches are covered by a plastic or metal box simply attached to the wall by means of some screws, so removing it is as easy as removing the screws.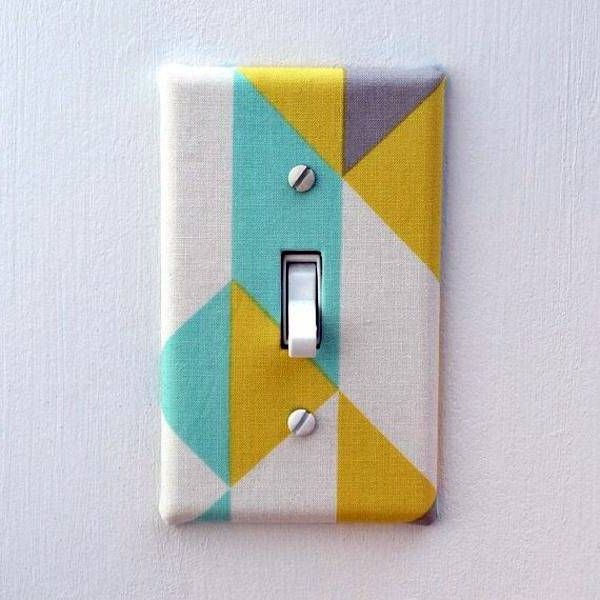 Once removed, it can easily be covered with a pretty paper or with a piece of wallpaper with a graphic design of your choice, taking care to neatly cut the area where the screws and the switch itself must pass. Once lined, it will only be enough to reattach it to the wall using the screws, you will see how in a few minutes you will have given a small but significant decorative touch to your spaces.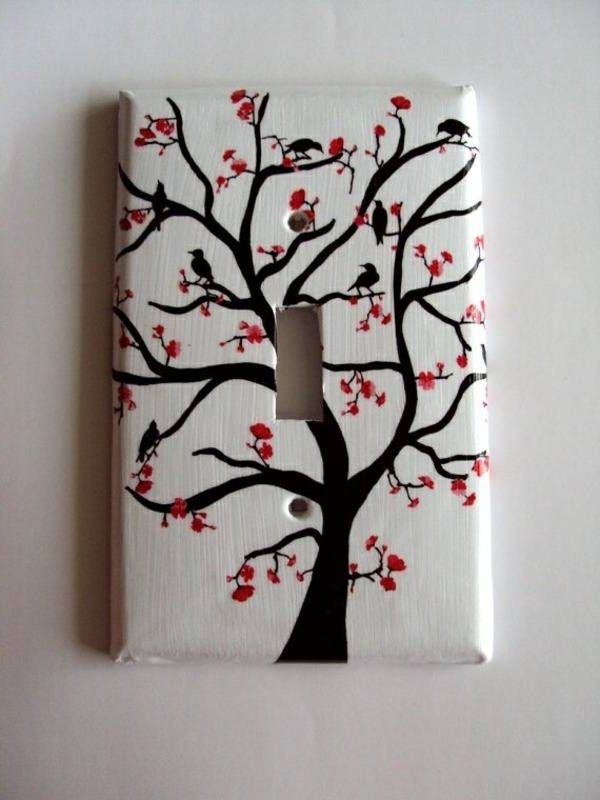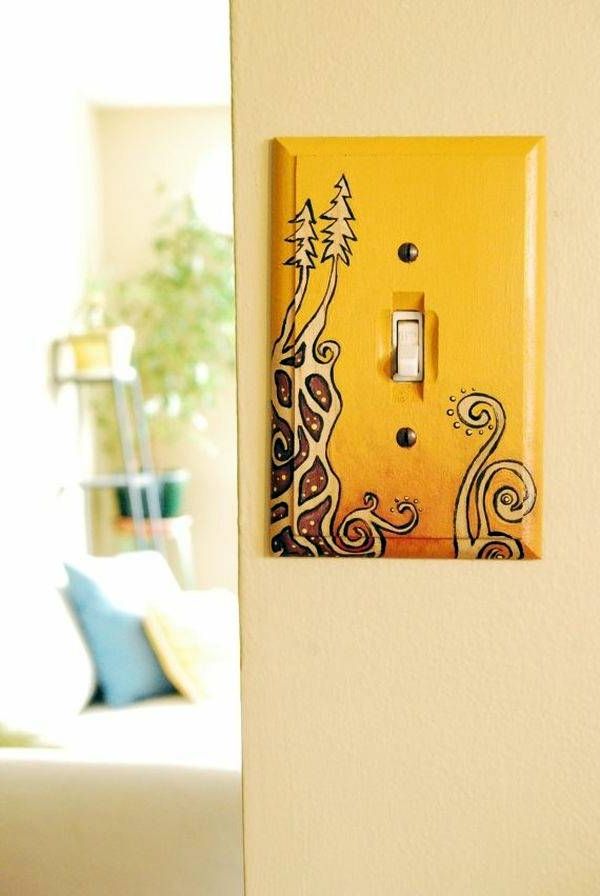 Walls with clocks decorated by hand
Clocks have been, since the first of their days, an invention that offered an easier and more accessible way of knowing what time we were in and at the same time providing a focal point in the decoration of living rooms, dining rooms, offices and corridors, which later It spread to any part of the home.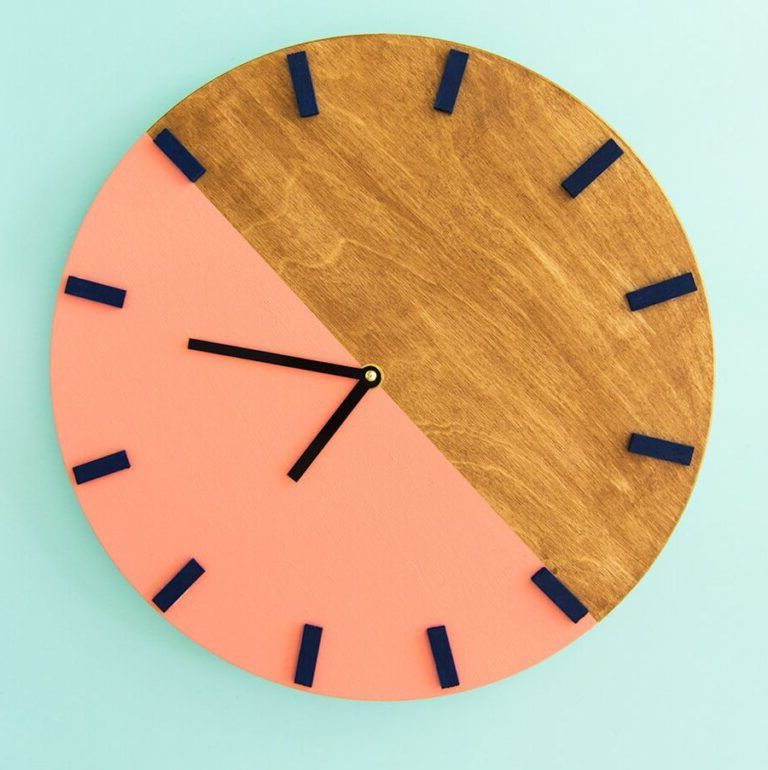 Many years later, the functional role has lost strength in many places, but nevertheless the decorative role is becoming more charming every day. We show you some decoration ideas with handmade clocks.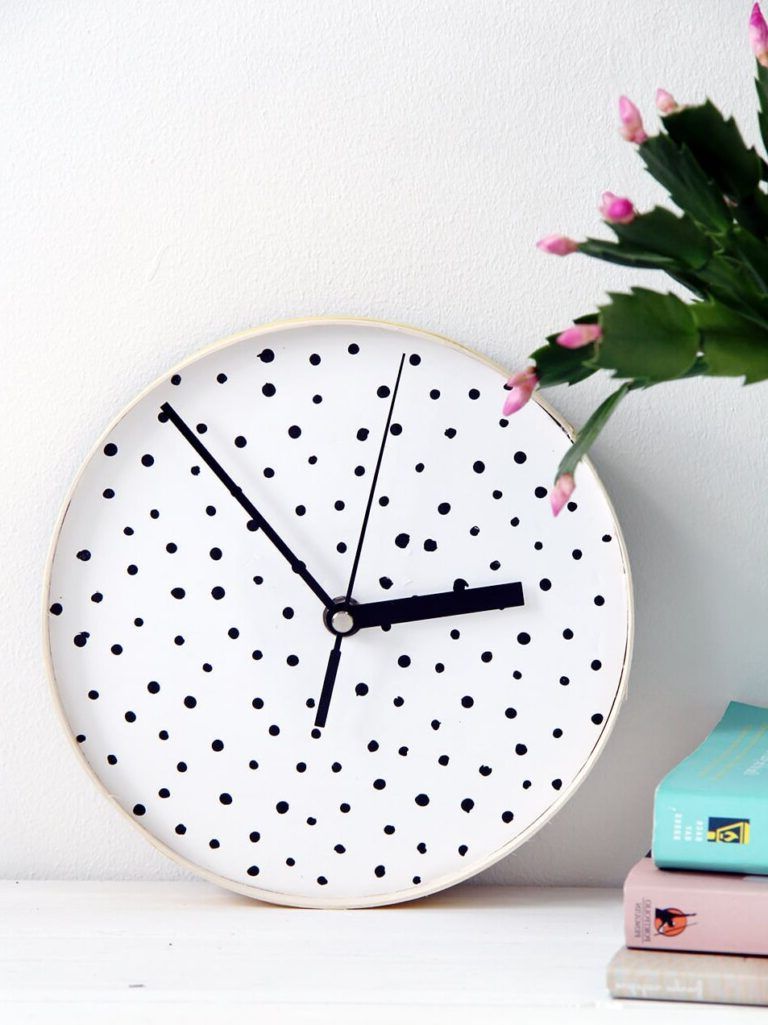 The Vintage, Cottage and Shabby Chic styles have been some of those that have managed to incorporate these works of art from yesteryear, in a more economical way in the present. Before, watches came in amazing carved wooden or iron structures, while today, we all have the time on our mobile, so watches lost importance, becoming plastic and unattractive designs.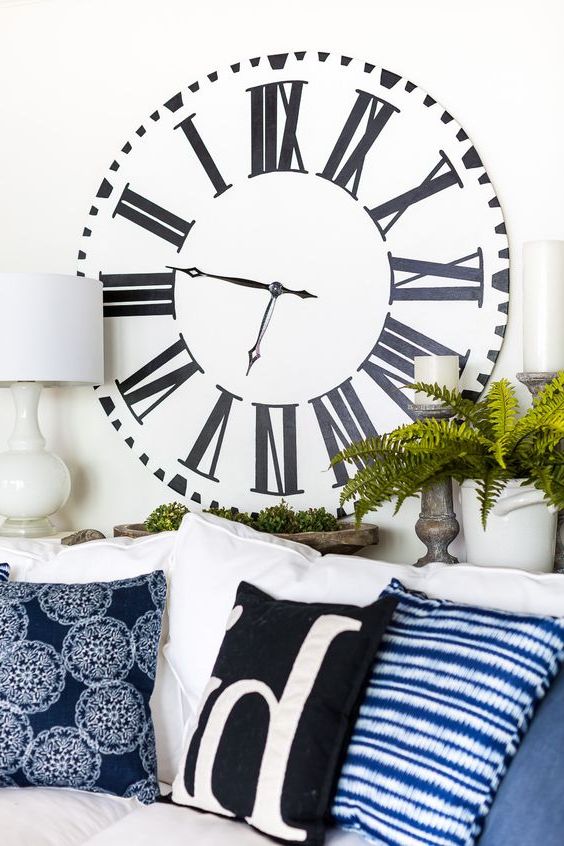 It is for this reason that someone had the wonderful idea of rescuing some of the surroundings of the clocks, as well as some with Roman numerals, and thus create a purely decorative element for the home.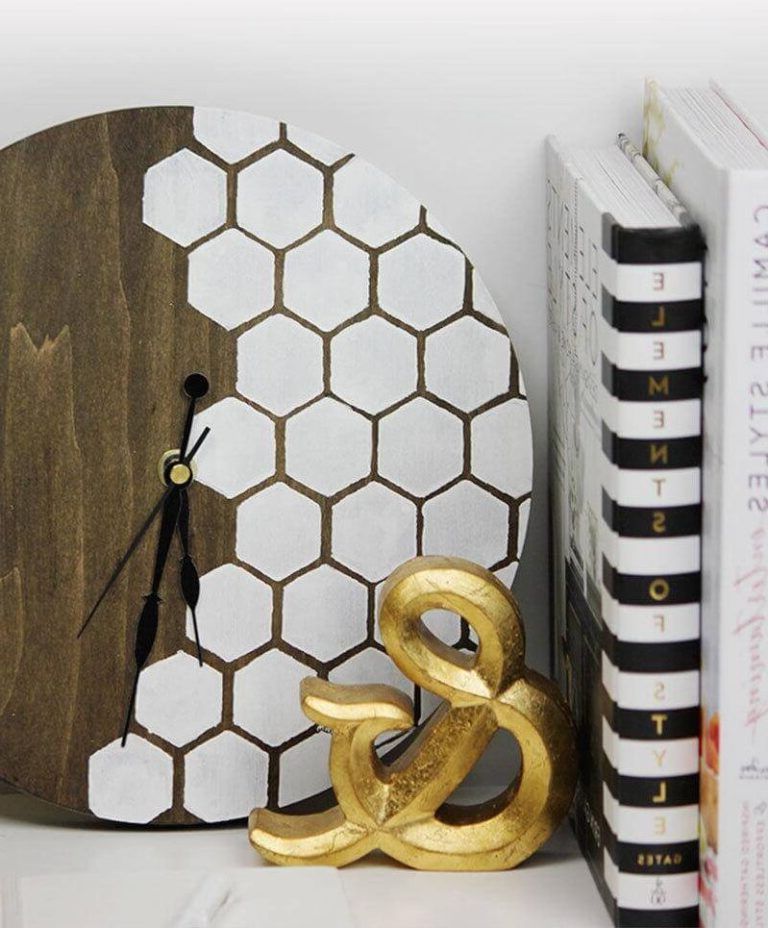 It is placed on the wall, decoratively interacting with other elements, or even sometimes on the floor itself or inside shelves, interspersed with books and decorations. Many interior design companies sell elements of this style in many different designs, while if you do not want to spend money, you can take an example from here and paint it yourself on fabric, wood or another material that you like.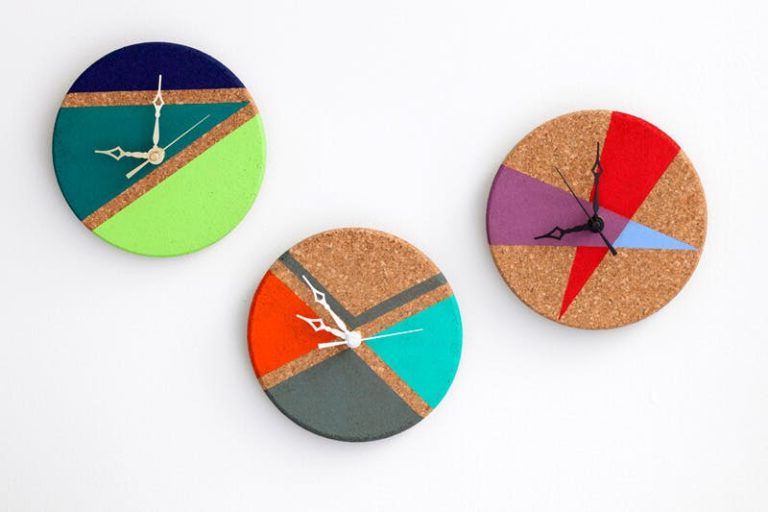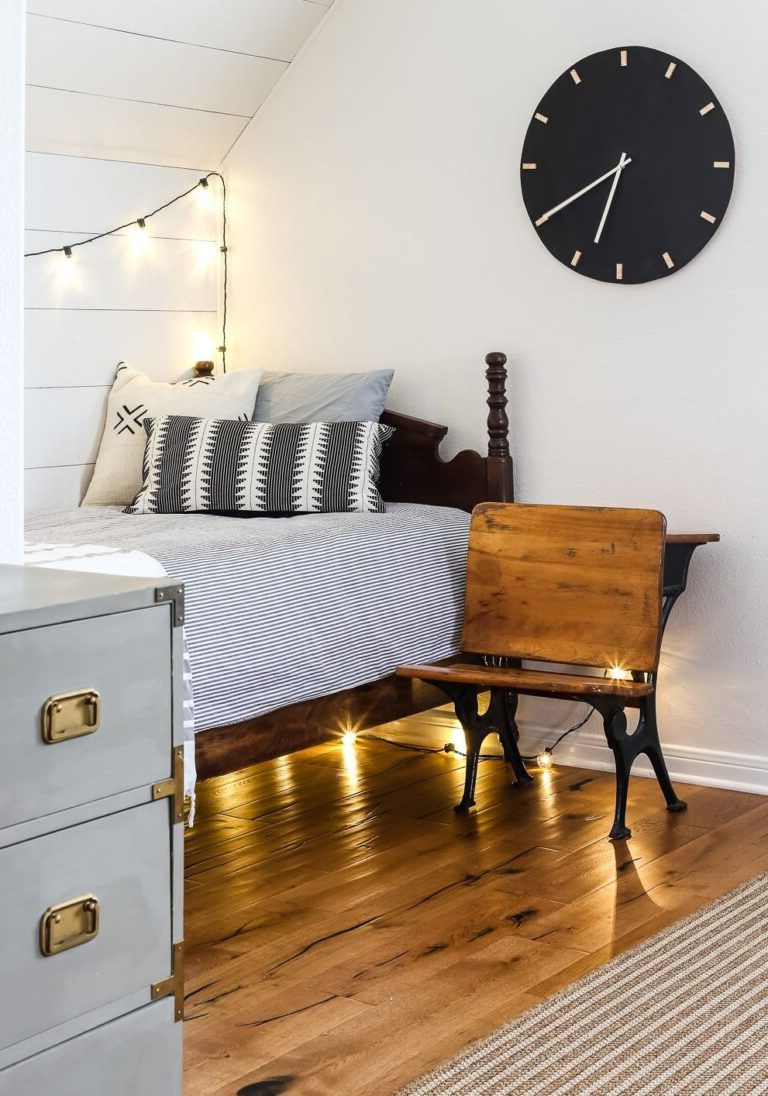 With simple crafts
There are many elements that have fallen into disuse and that many houses have in common, and which with a little imagination we can easily use successfully in home decoration. One of them is leftover wool, which is why today we present several ideas that will allow us to enjoy spaces with personality, good taste and style.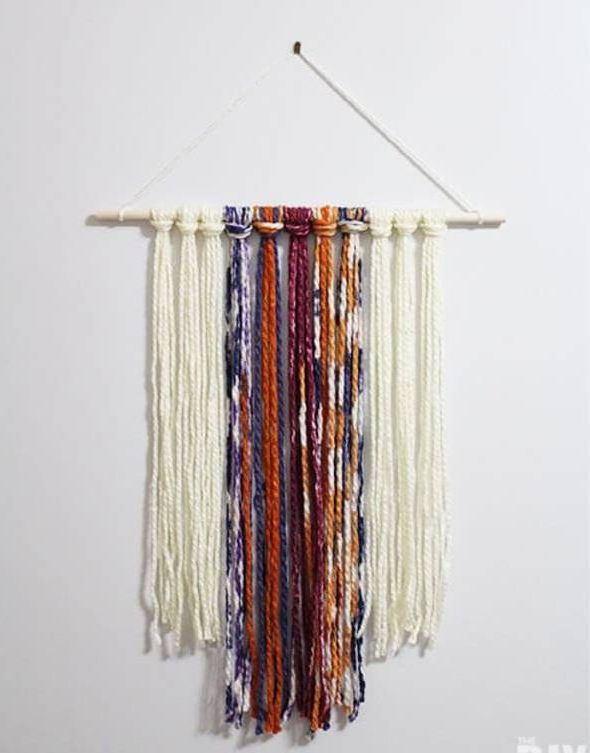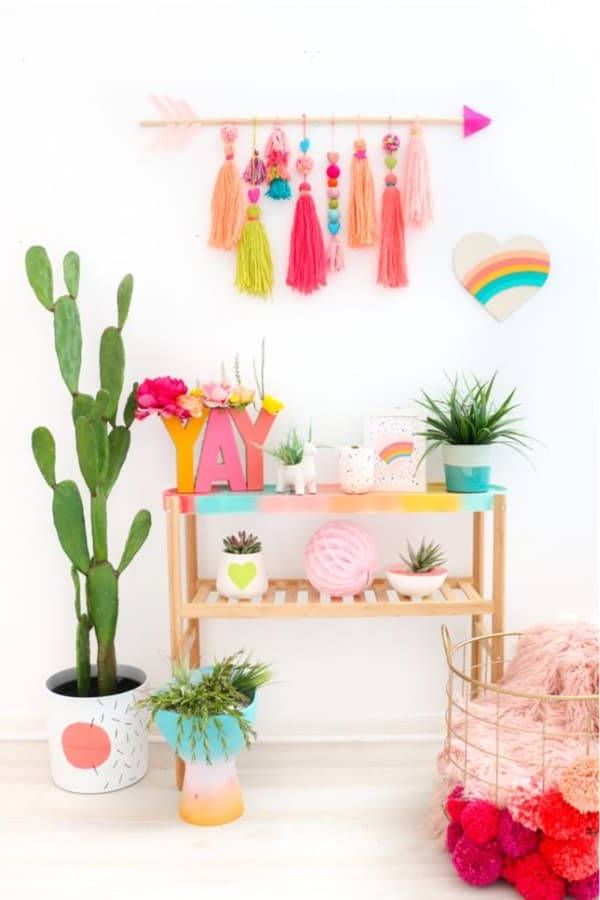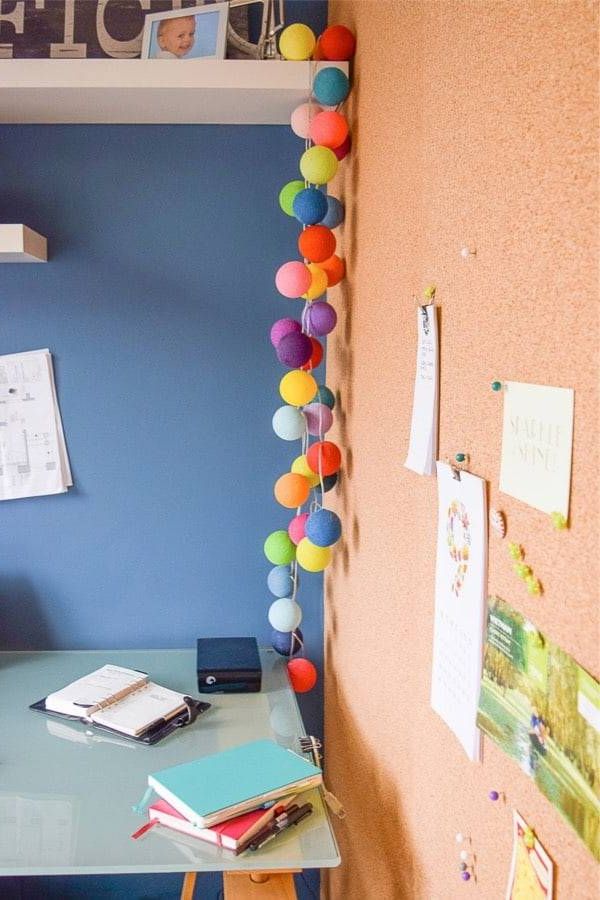 Upholstering some of our walls with crafts made of paper, cardboard or photos can be a successful way to create a decorative accent that adds interest and personality to our spaces.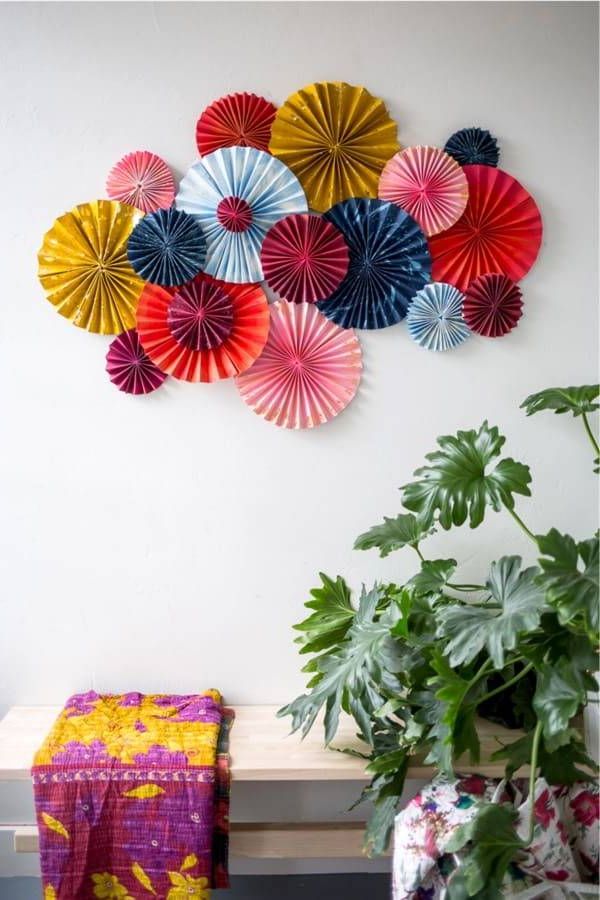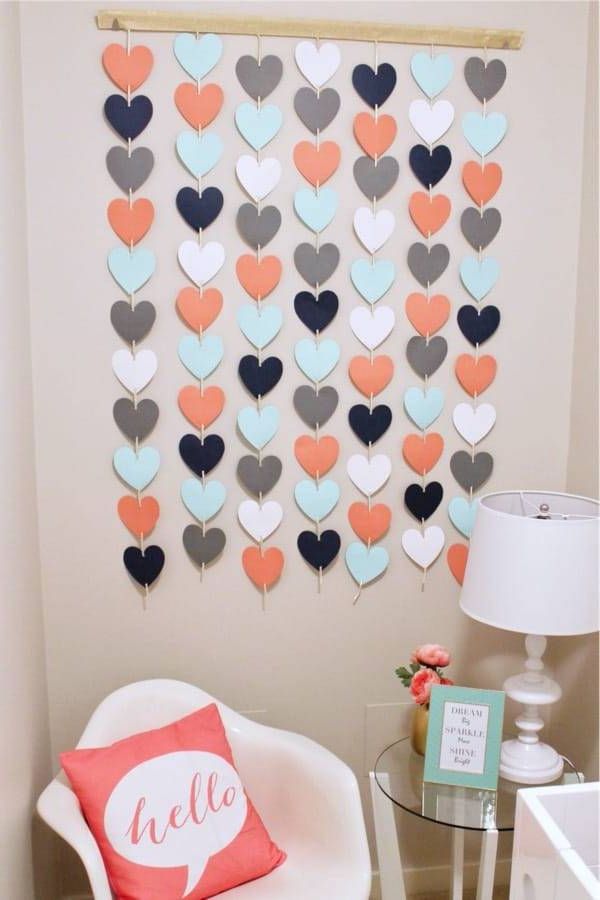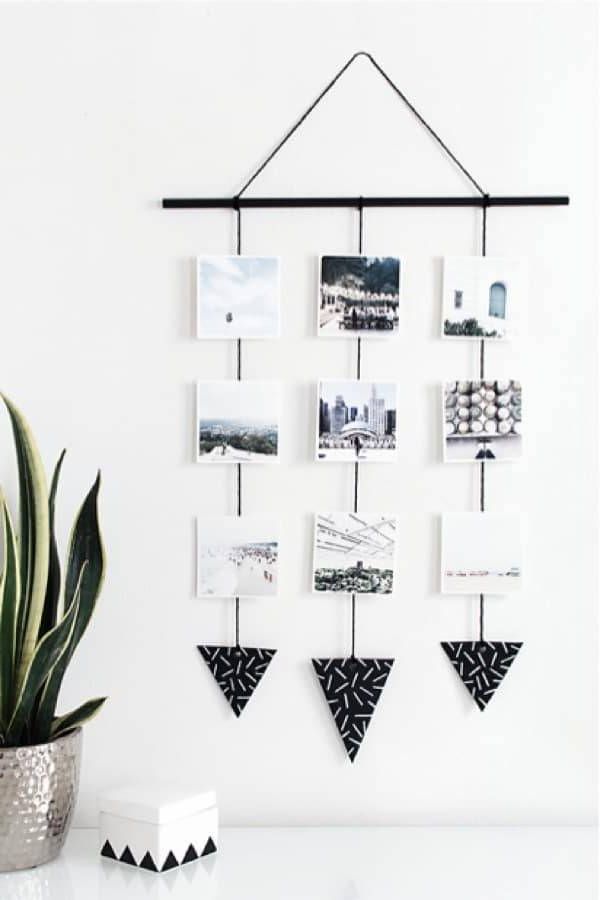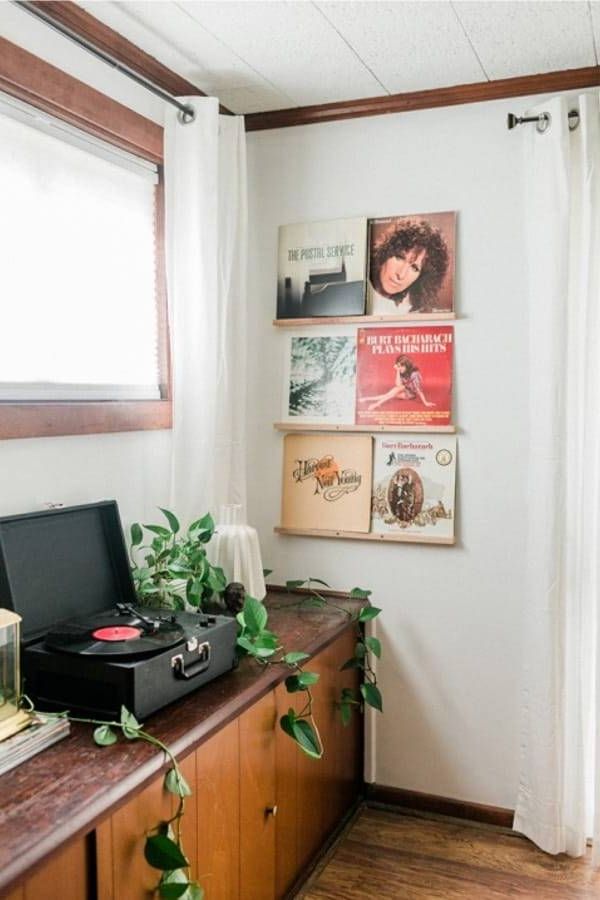 Another DIY that stands out in a very successful way are the paintings in which branches are framed.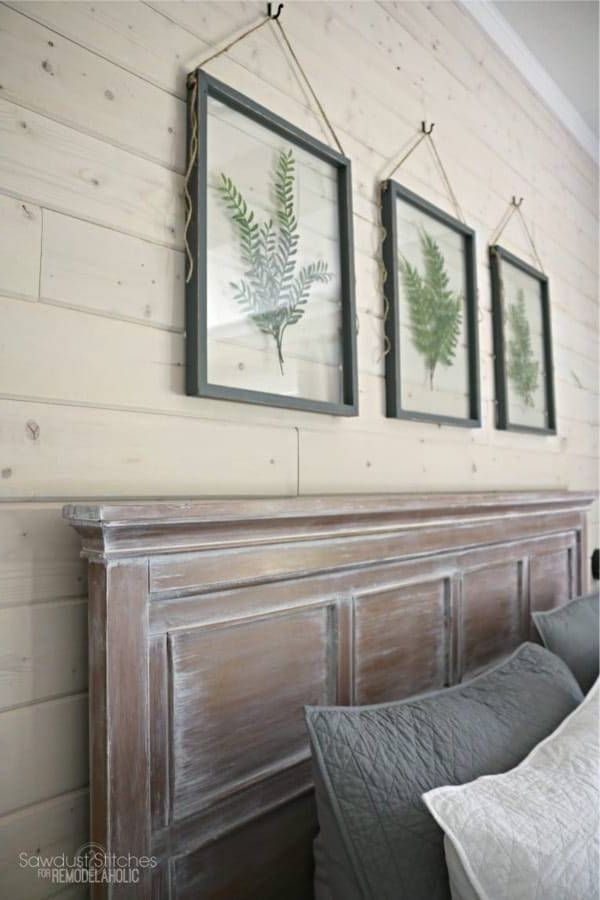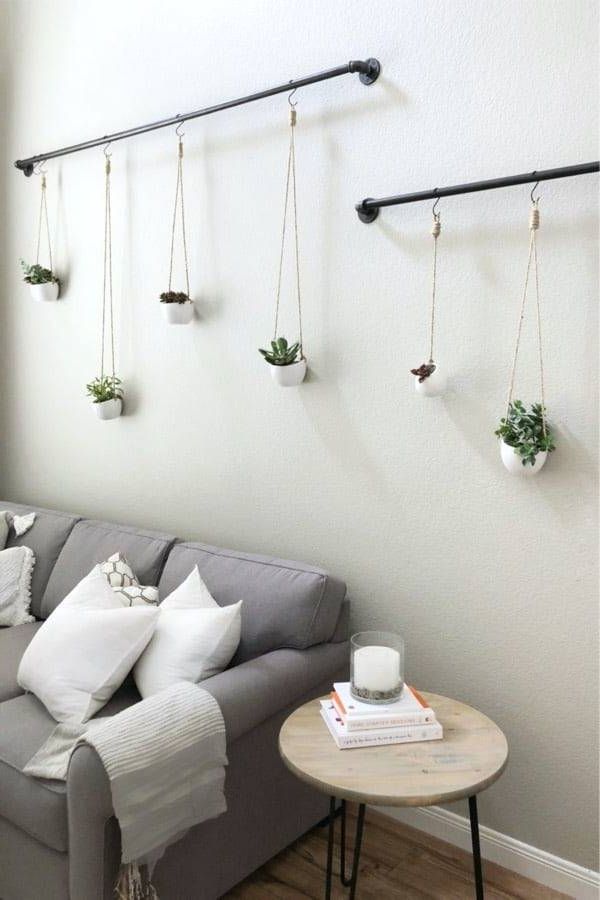 Various crafts with little pieces of wood can be ideal for decorating, for example, study or work rooms.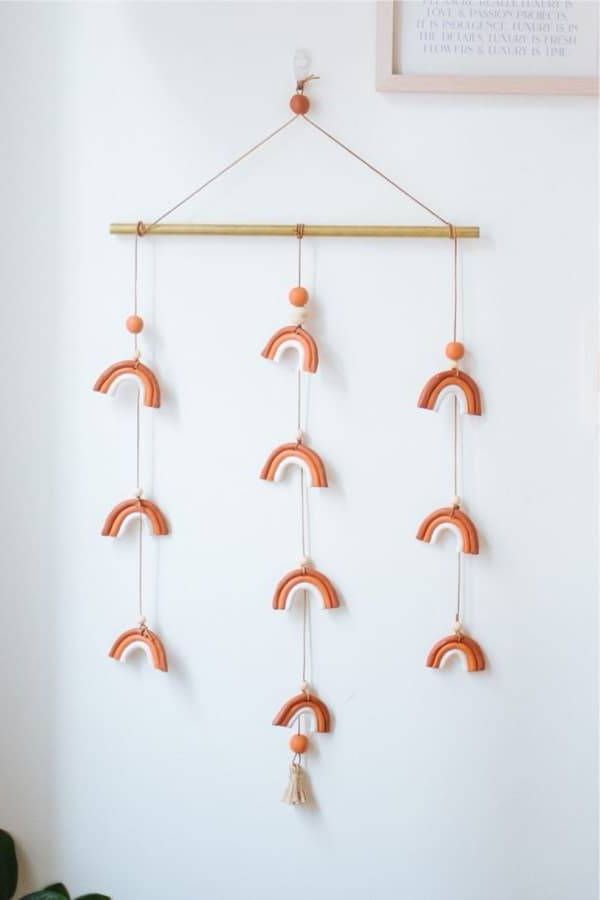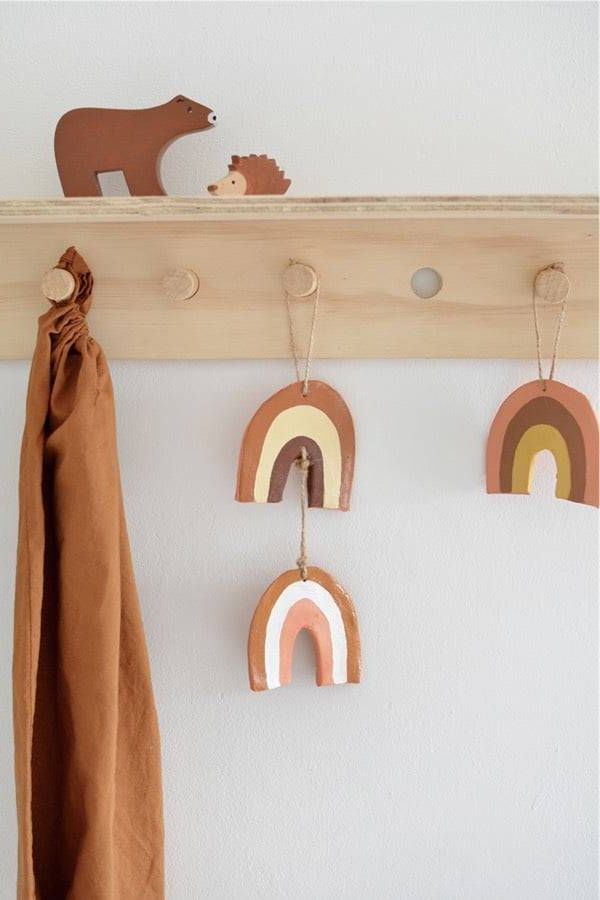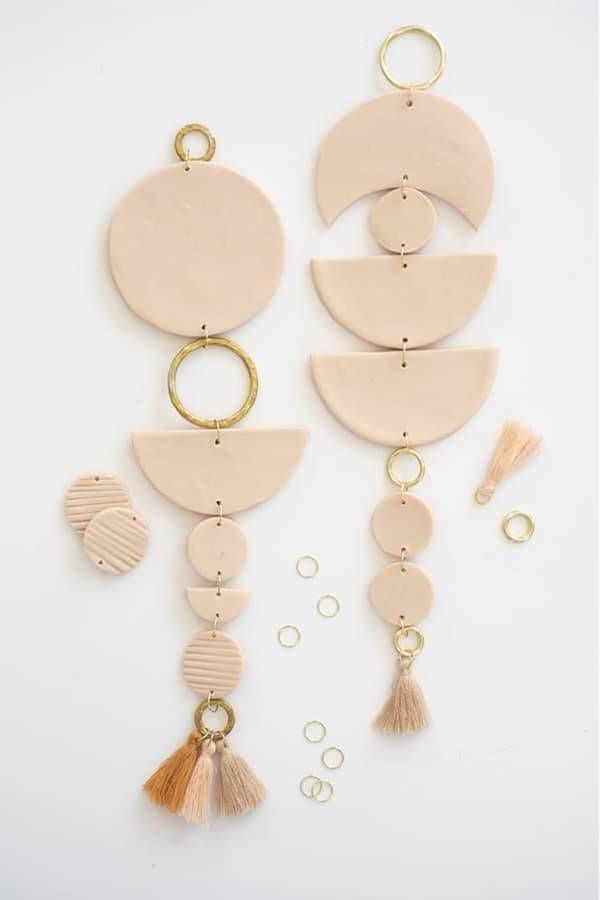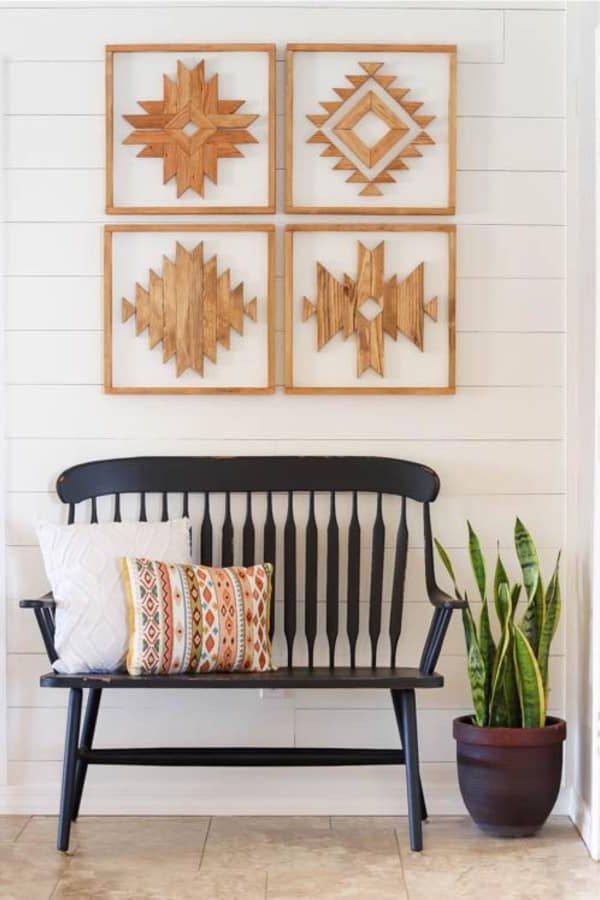 Another very stylish alternative capable of adding style to the different spaces is to make a painting like the one we see below.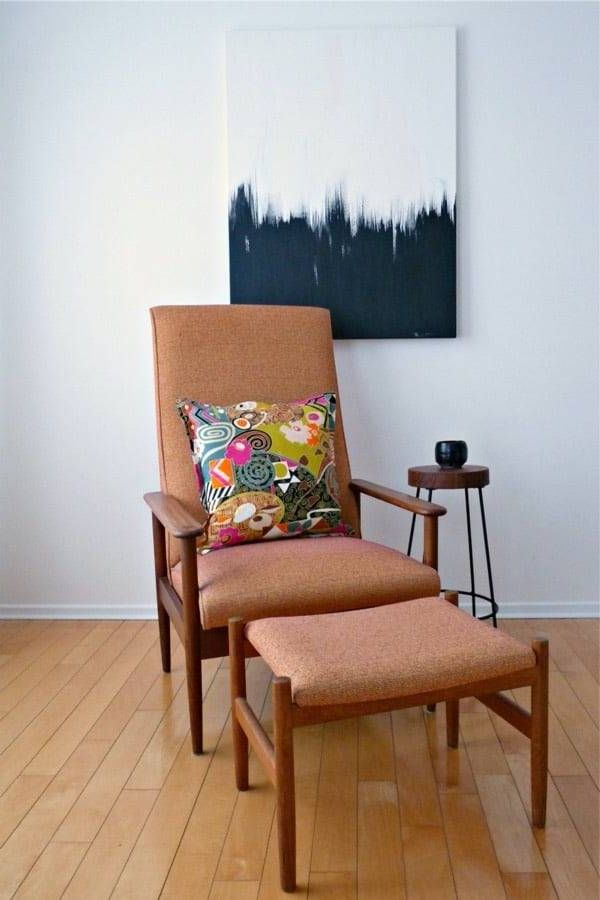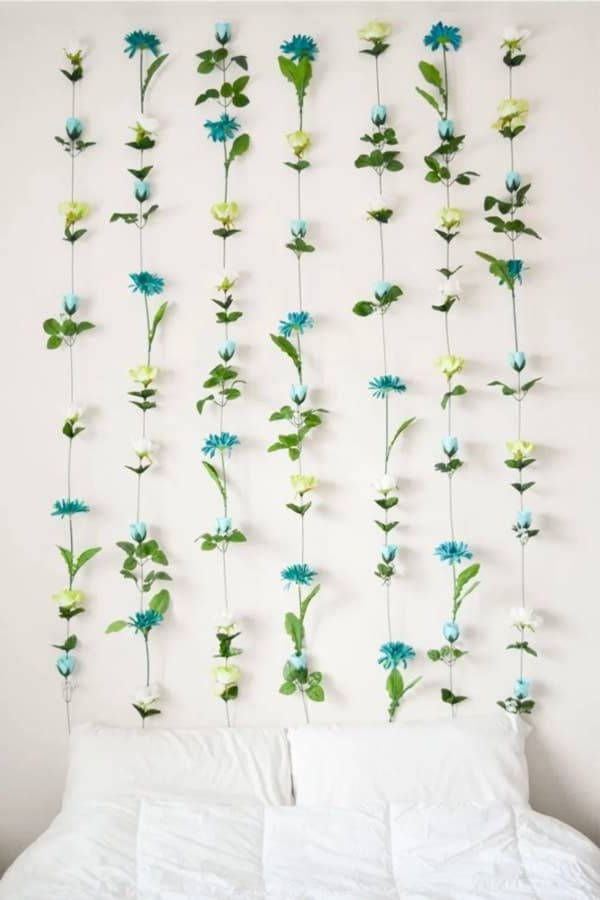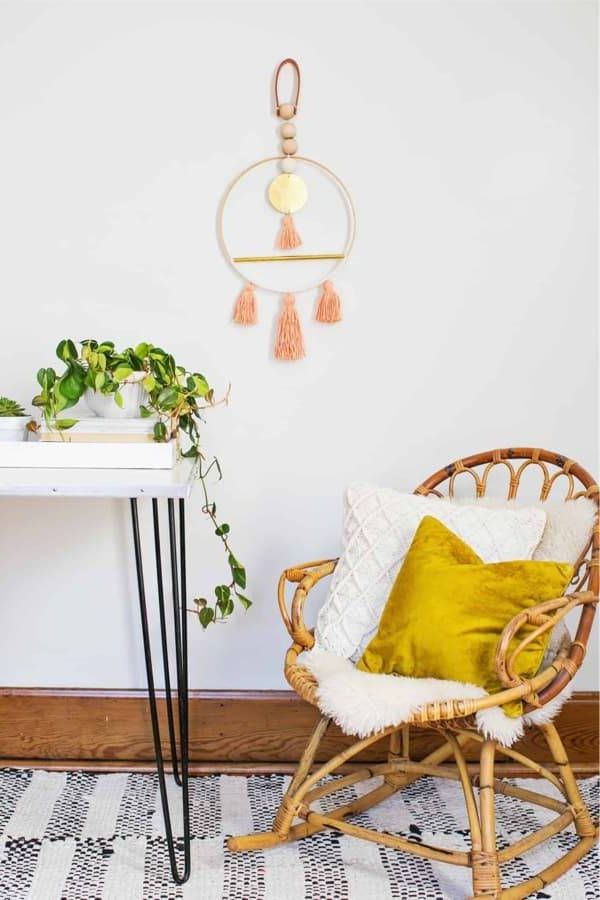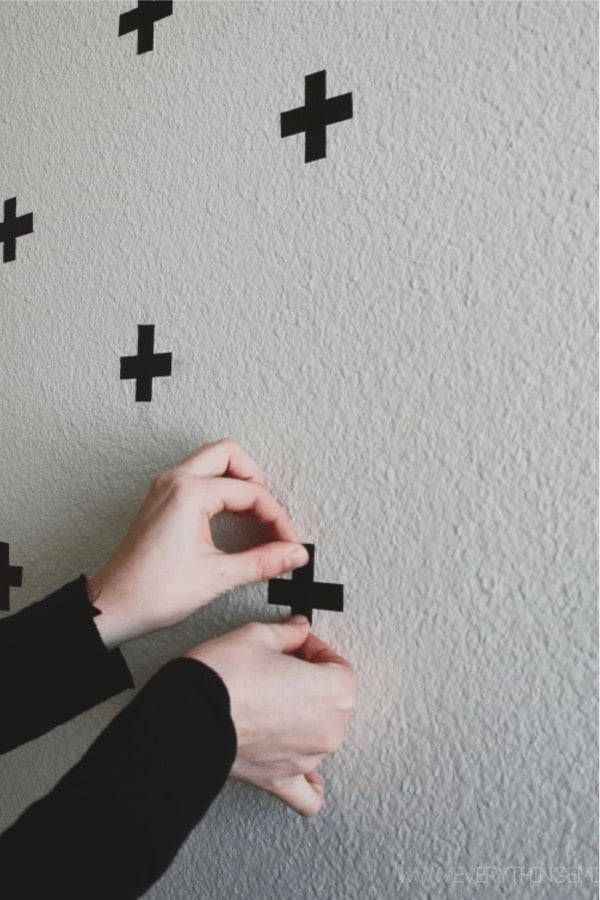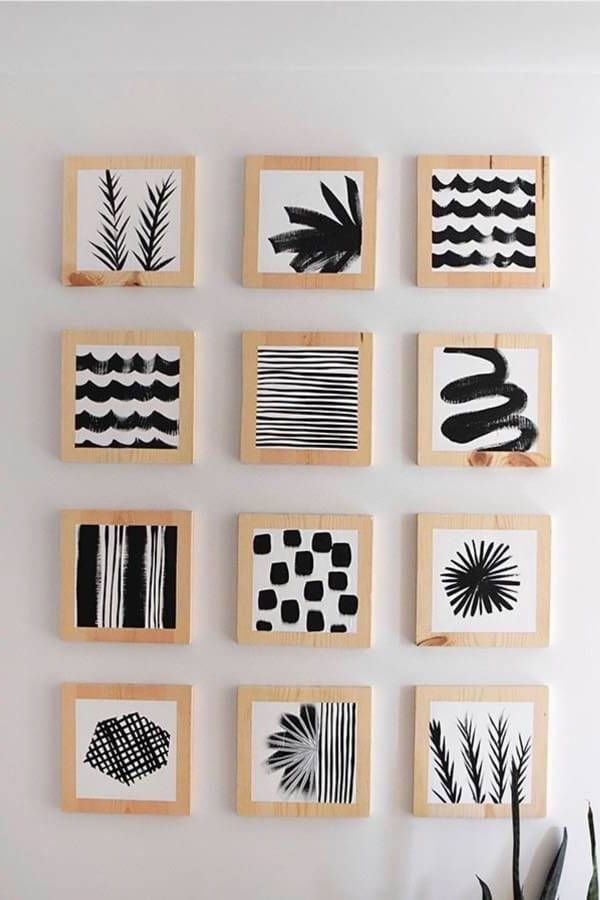 Do not miss:
Colors for interiors in walls and decoration