The stairs have always had in every home, despite being in a secondary place, a design according to the style of the house. Consequently, if you are going to reform your house, you may have to think about changing the staircase, to give it a more modern look.
That is why we show you, in this article, several modern staircase designs, ideal for houses with a marked contemporary style.
Modern floating stairs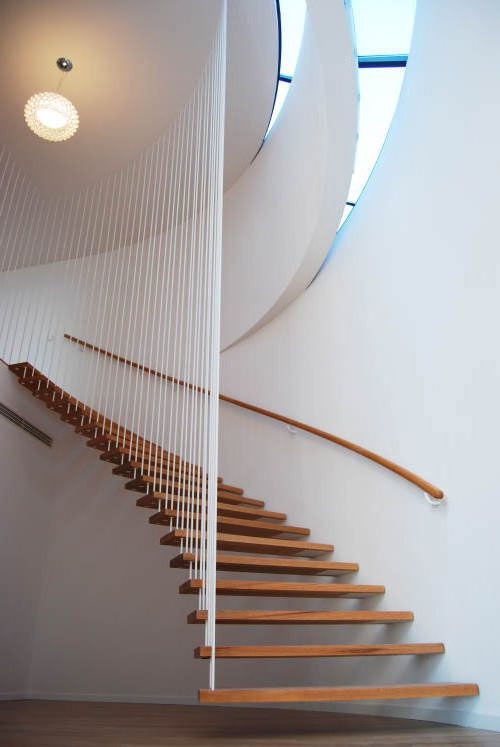 And the most used concept in recent times, for these segments, are those of floating stairs. The same ones, of course, are not really floating, but their structure, which dispenses with the two classic support beams, makes it seem that way.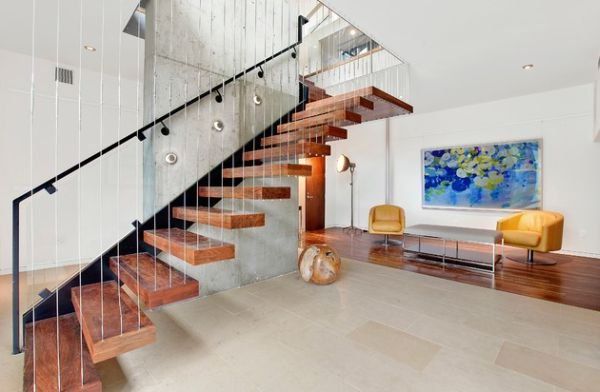 But basically what is done is to replace them with other elements that contain the resistance, to make the ladder work. In many cases the wooden steps are attached to two large glass walls.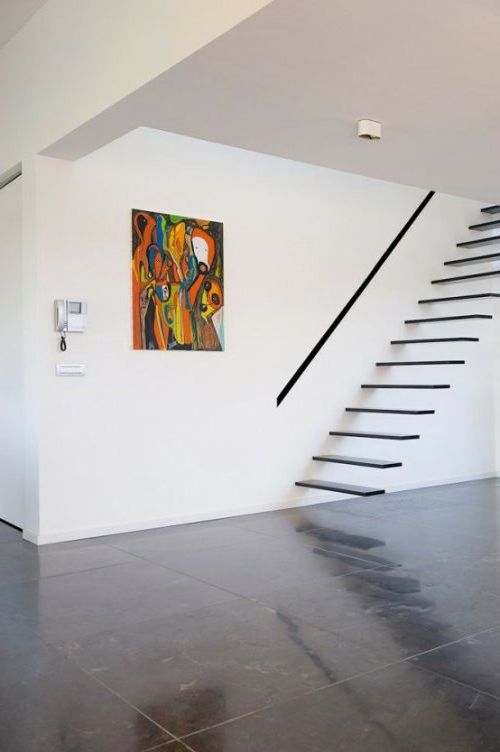 In another design they are simply attached on one side to the wall and on the other in the air, others are hung from the ceiling, and still others distribute the forces of the weight of the people, in their elaborate figures, in order to remain upright.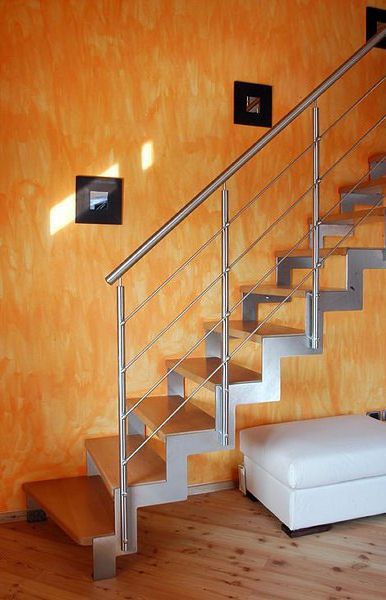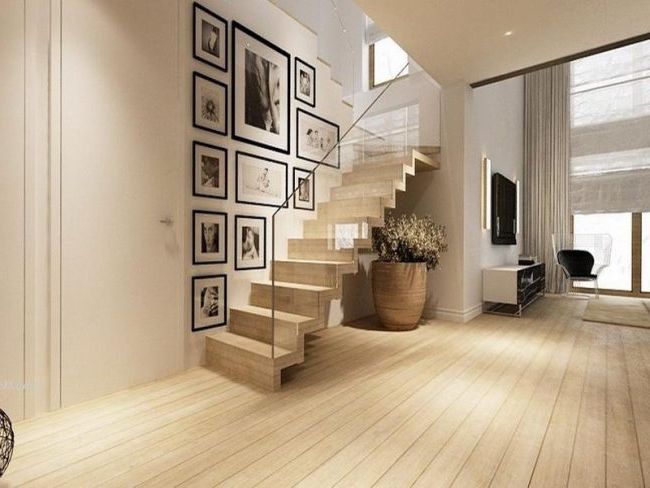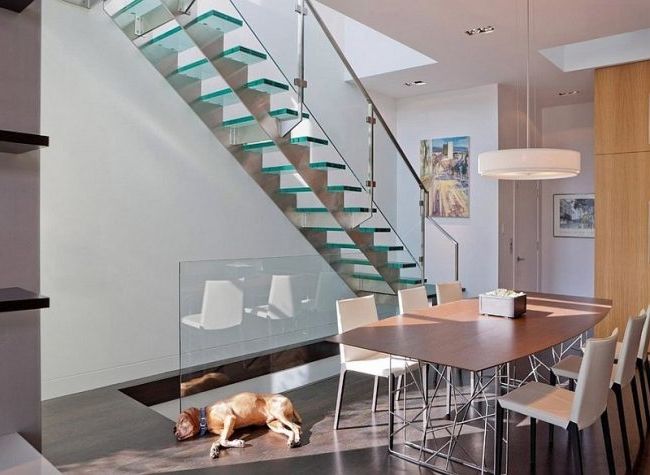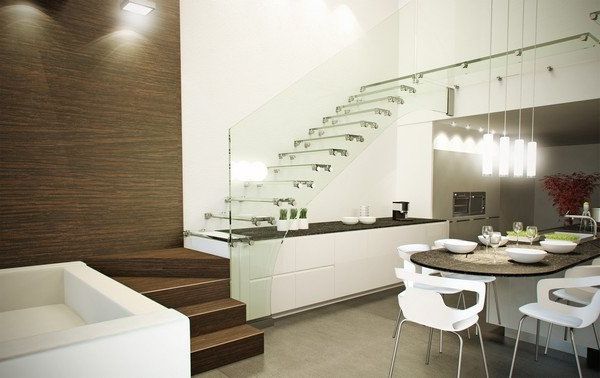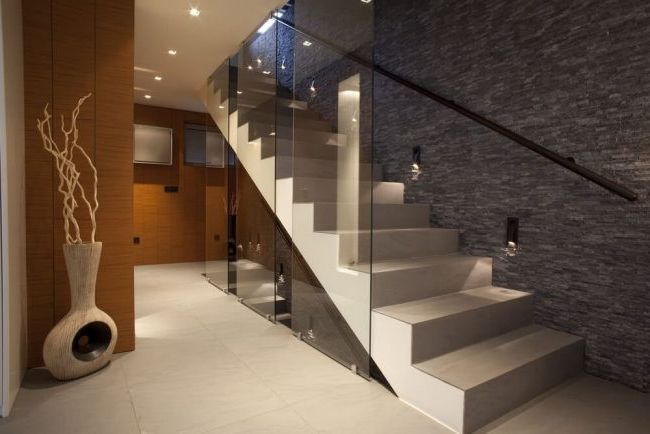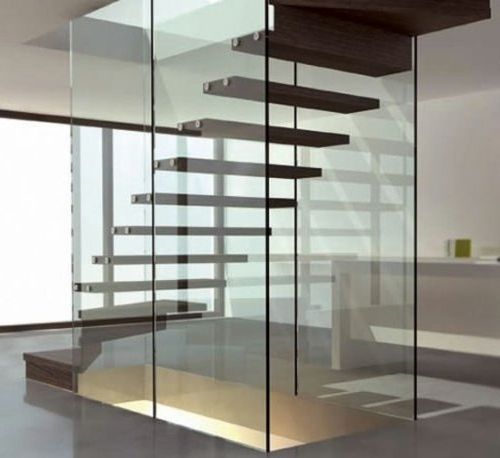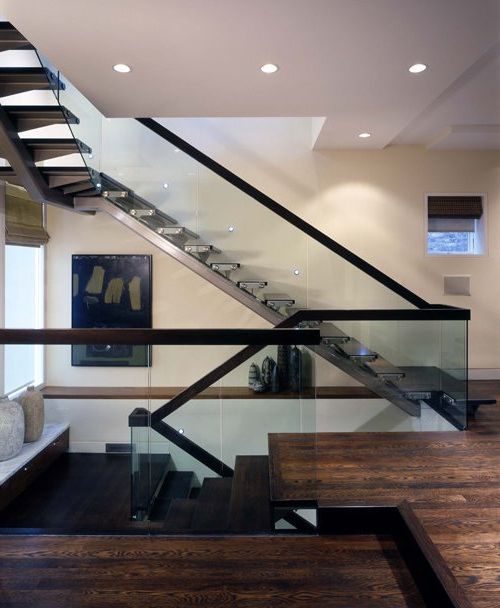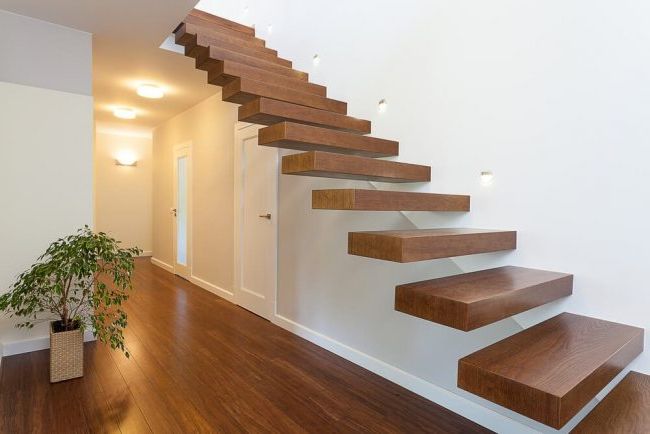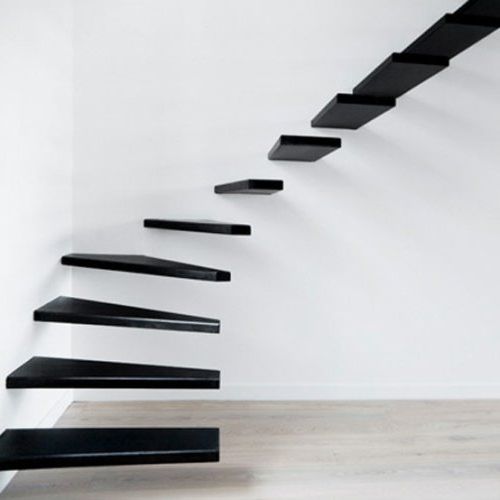 Of course, most of them are not advisable if you have children, so the most reasonable thing would be for this type of project to be only applied to single couples, or with large children, or to offices, where it would be showing very good taste, both in design and innovation.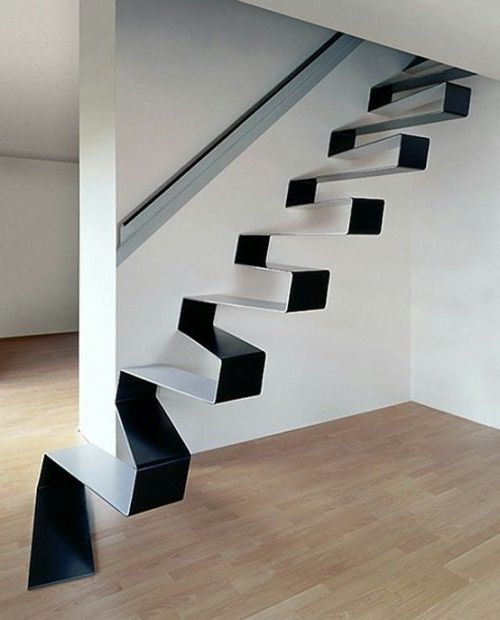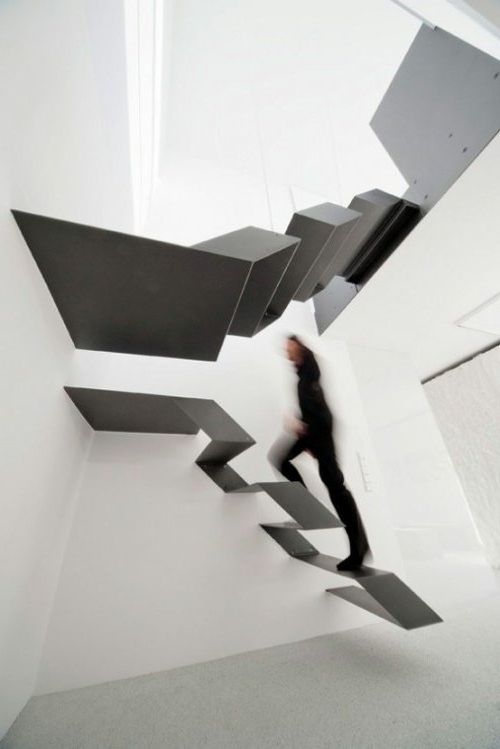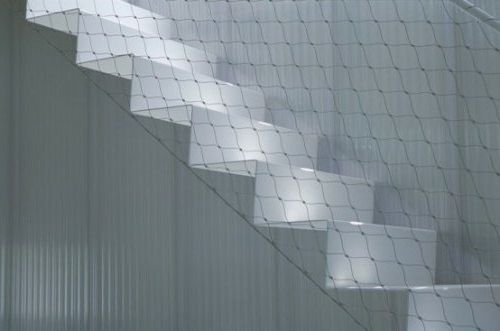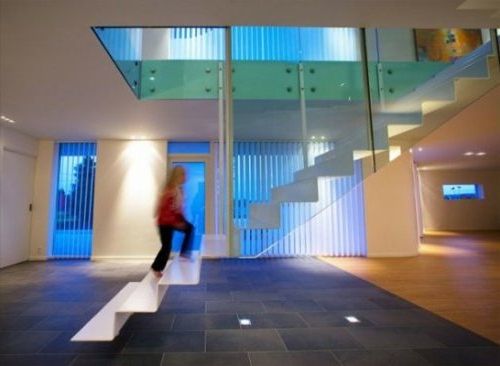 Modern stairs decoration
But if you can't or don't want to update your staircase, you can also update the one you already have with some decorative tricks. Why settle for boring stairs if now we can decorate them to our liking and turn them into another attractive element in the room. As well as the corridors, the stairs are a space in the home that although it only fulfills the function of transit, it is important to decorate it and keep it presentable.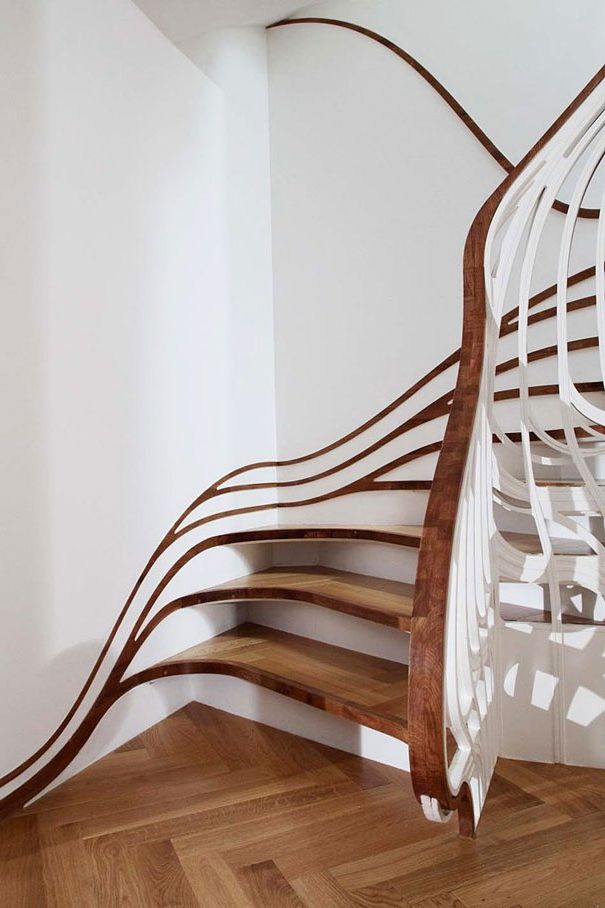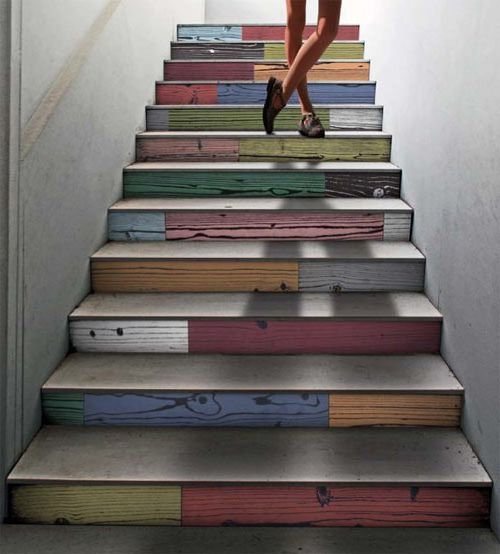 Until a few years ago, stairs used to be forgotten places in the domestic environment, barely retouched with a little color, but today they are just another decorative element. You can take the opportunity to use your favorite color and turn it into various ways of decoration as in the image above, in which the wood grain has been painted in different colors.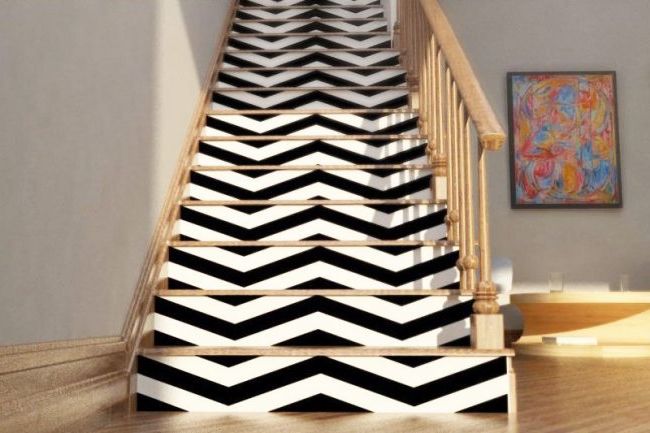 Or a zig zag design.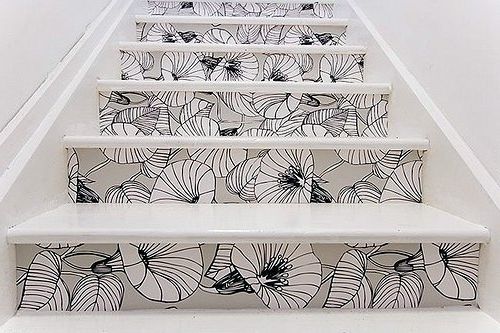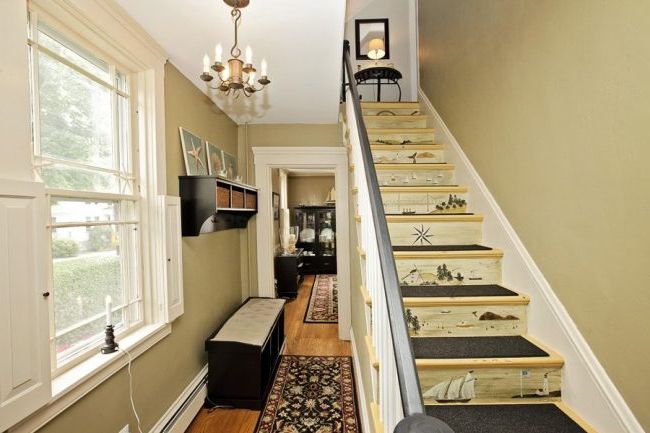 A single color with various designs is a great attraction, especially because in this decoration of the stairs, very original and interesting motifs are used for each of the steps, and the yellow color combined with black gives it an elegant appearance and makes it look wider the space of the same, even if only visually.
Or as we see in the image below, paint it with blackboard paint and let the children of the house decorate it.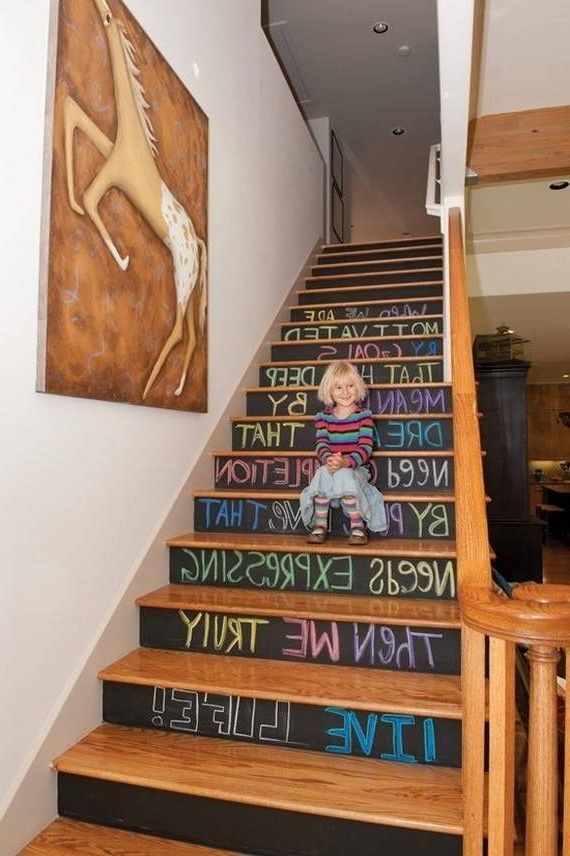 You can also give it an oriental air with beautiful tiles or ceramics.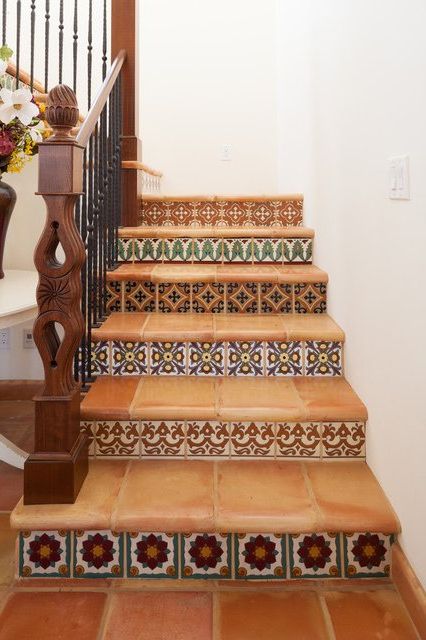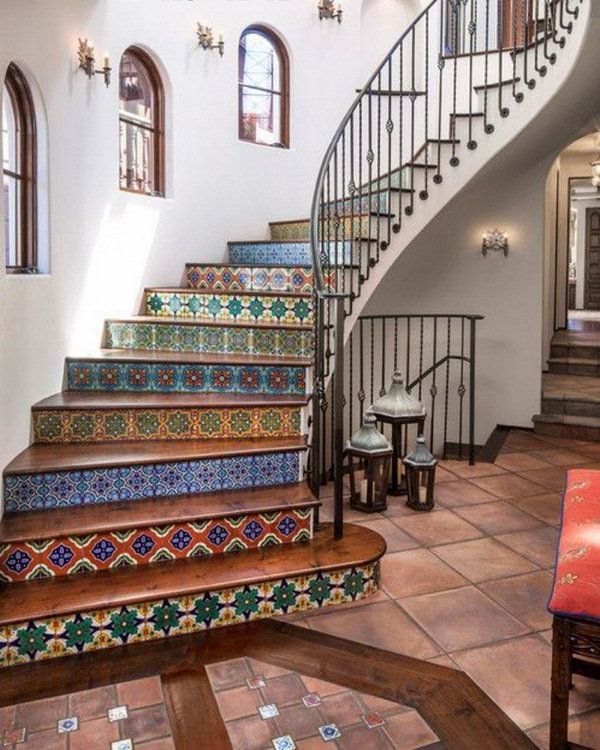 If the staircase is made of wood, sanding it and leaving it in its natural, rustic-looking color can also be an excellent idea.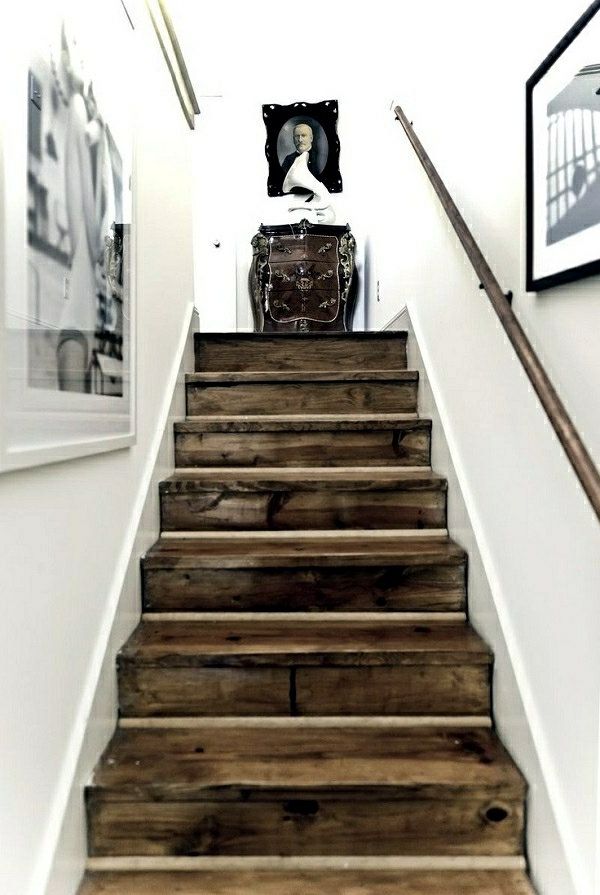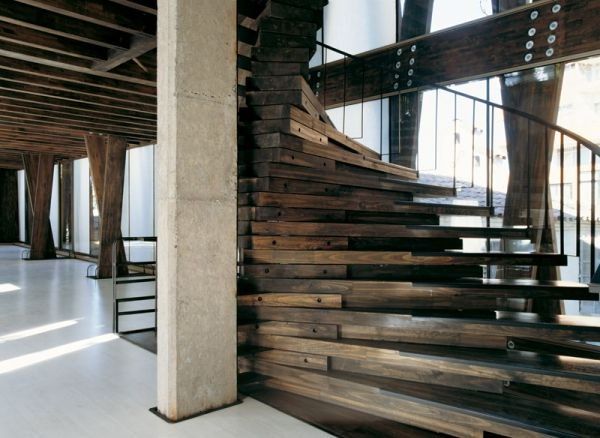 This suggestion is a riot of colors for those who want maximum color at home. Many colors and stripes that create a very original image.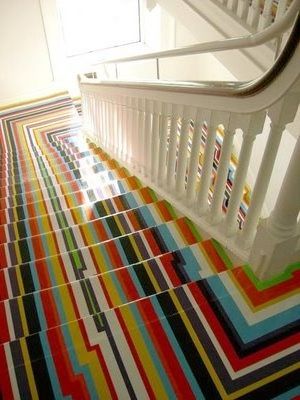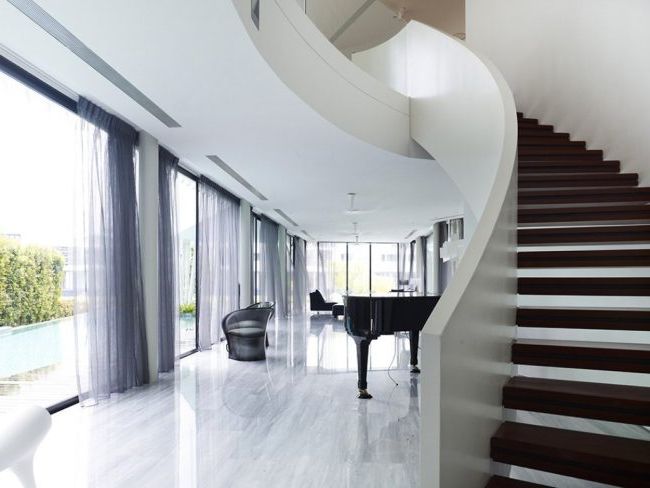 The decoration of stairs, as we have said, becomes a form of expression that takes advantage of very varied ideas. In the case of the image above, mixing black with white and the style give the feeling of being a piano key, which makes them very attractive and original. A perfect idea for music lovers and those who love originality because they have stairs that no one will go unnoticed.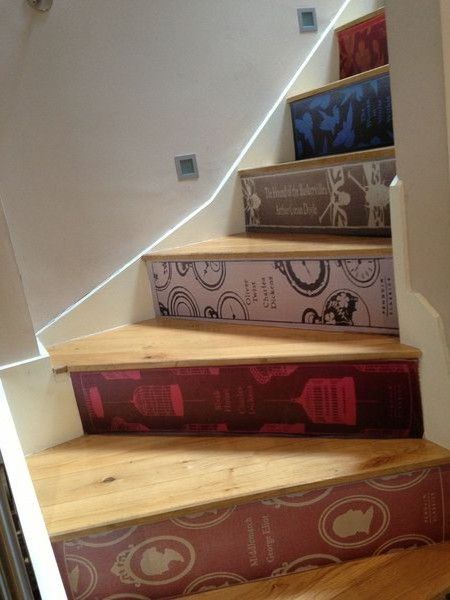 Those who love books, love all those things that make them remember, the great stories they have read, romantic novels, adventure stories, the pleasure of reading. In interior decoration, you can also find interesting things that recreate your most beloved tastes, among them, reading. How could it be to decorate the stairs turning them into an imaginary library of their favorite authors.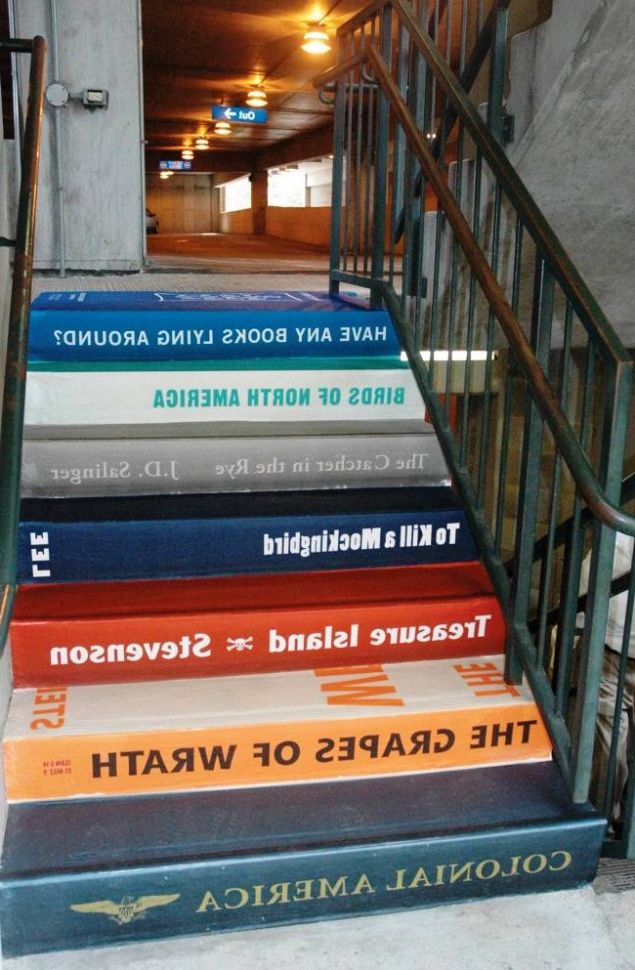 In this case, as you can see in the image, an original and simple decoration of the stairs has been made, resorting to various colors and also font styles, and taking advantage of that abandoned space between steps to remember great books, but if these are not they are the ones that marked your reading taste, well you know, now you will be able to remember them when you go up the stairs.
Take advantage of the space under the stairs
Many times the space that remains under the stairs makes it difficult to take advantage of the environments if one does not come up with ideas for its use. This is another of the current trends, which propose very creative solutions in the design of modern stairs. There are countless interesting and very useful ideas to turn that space into a storage space, without affecting the aesthetics of our rooms, or better yet, turning them into a decoration center.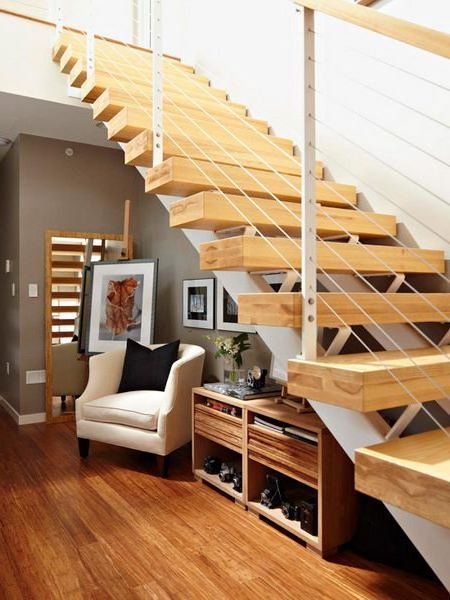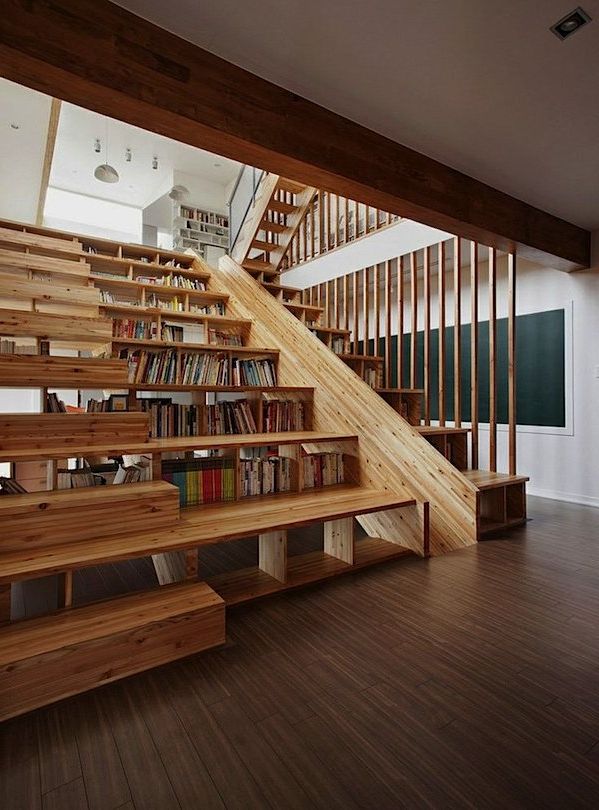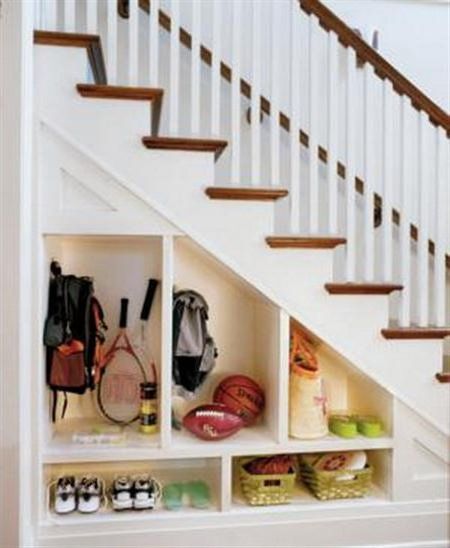 As you will see, the ideas are very varied and will depend a bit on the shape and the space that the stairs leave below. Since some of the alternatives can be the placement of a decorated table or trunk under it, the incorporation of coat racks or umbrella holders. Or make that place a space to store bicycles in a neat way.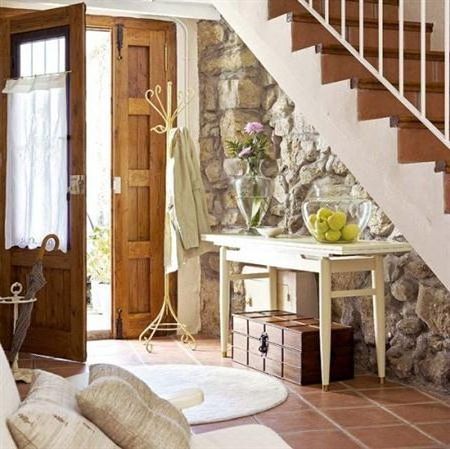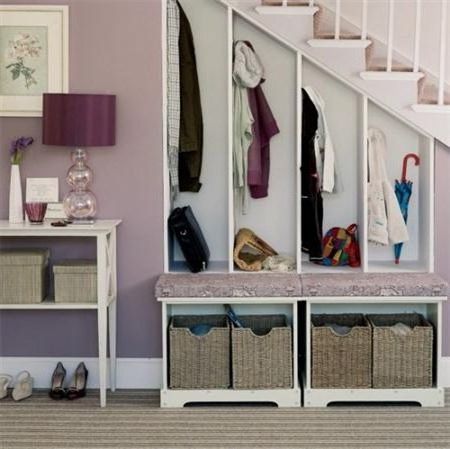 Even if the space that remains is large, a whole kind of living room can be set up. Shelves or chests of drawers can also be made in various ways, in order to achieve a pleasant aesthetic and make maximum use of space or why not, a nice library to store those books that no longer find space in our home.