If you are interested in giving your room a more modern and updated look in 2022, today we present you some ideas and photos of modern rooms that can be very inspiring to achieve the perfect balance. The bedroom is the place in our home that we allocate a good part of our hours of relaxation and rest.
Our bedroom can also be our favorite place to read or study. That is why it is recommended to decorate it harmoniously, to achieve a warm and comfortable place where we feel comfortable.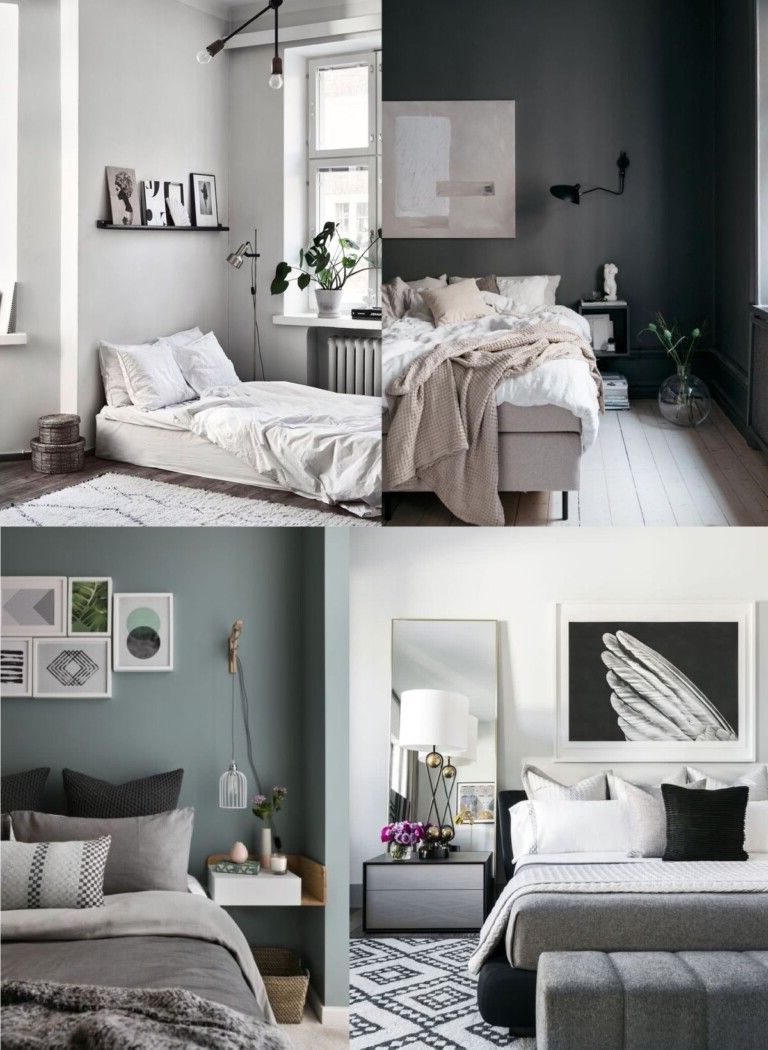 Colors in modern rooms
The bedroom is one of the most sacred spaces in the house and one of the rooms where we spend the most time (even if it's just sleeping). It may also be one of the few rooms where we can design and decorate to suit our particular tastes, and not have to worry about what other people think, as they will never see it. For couples, there needs to be a balance, sacrificing personal extremes and agreeing on a design that works for both of you.
White
The bedroom is the first environment we see when we open our eyes when we wake up and it is also the last image we have when sleeping. We believe that a healthy way to start the day is to wake up in an environment that stimulates positive mental energy, to start our activities with true passion and enthusiasm.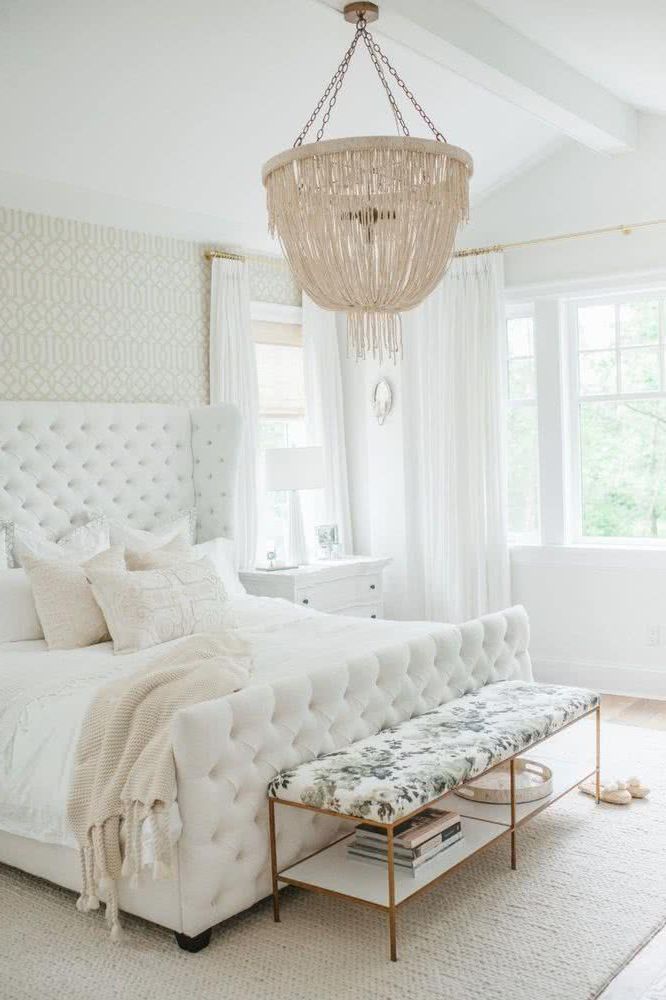 That is why the white color is an excellent option, because it fills us with positivity.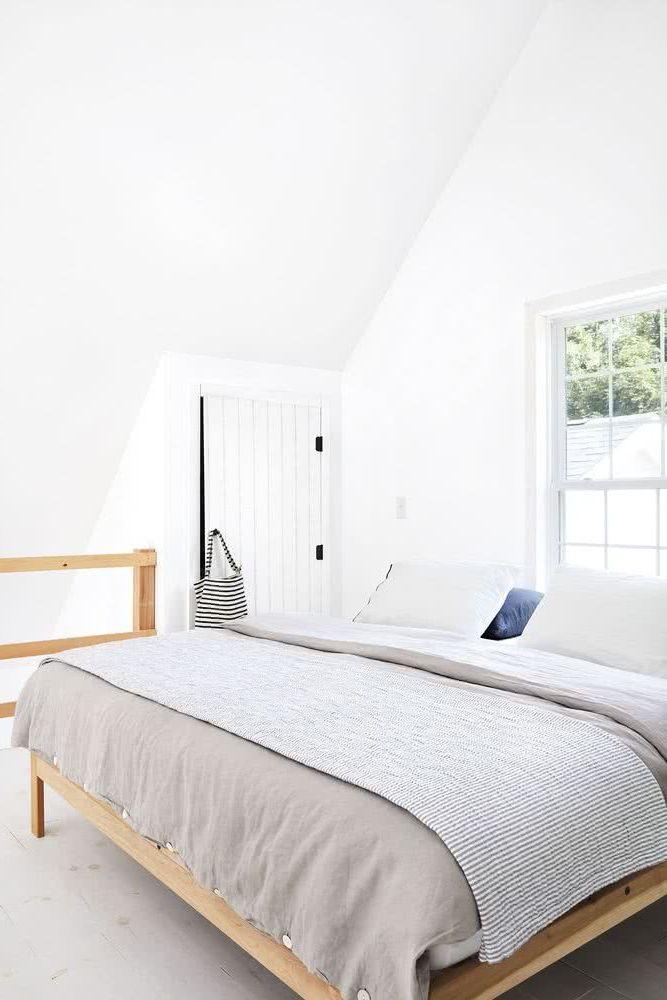 Black and white
Another important modern trend in bedroom decoration is the one that is worn only in black and white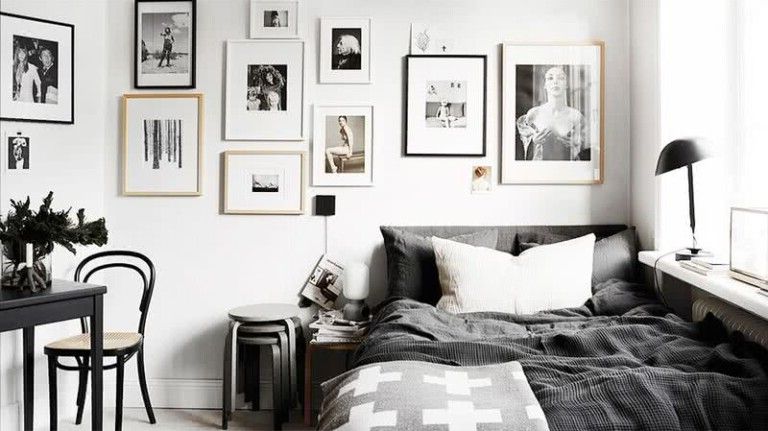 It is common to think that a decoration in these colors is cold, sad and boring. But with good taste and style you can achieve one of the most elegant aesthetics for the bedroom.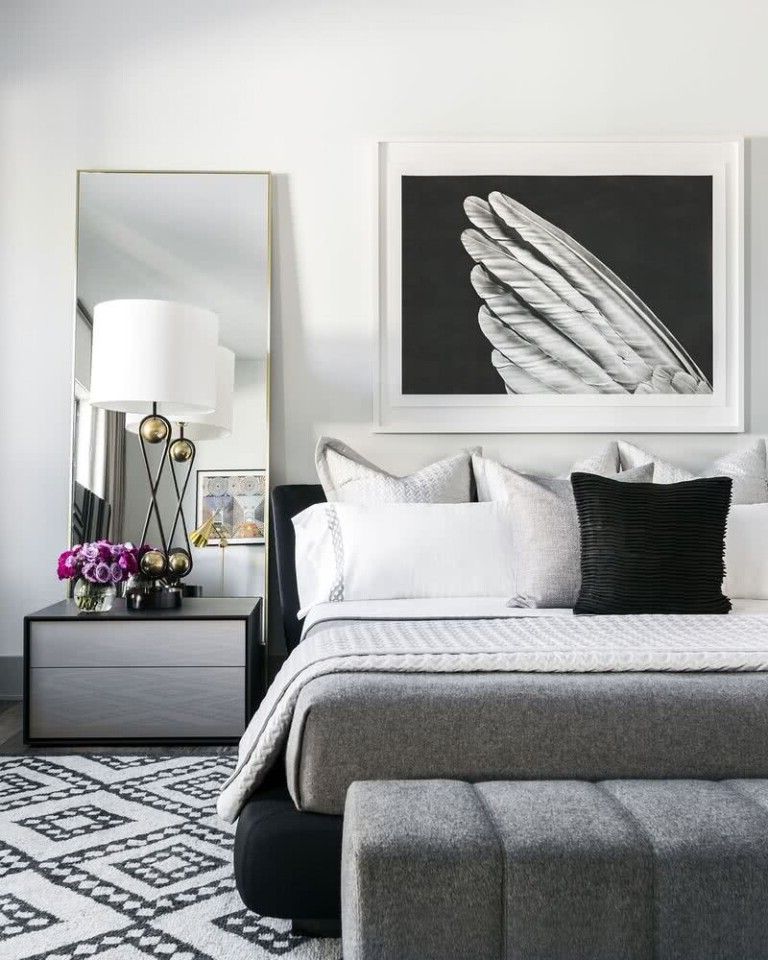 Black accent wall
The black color applied to a single wall in the bedroom will be one of the trends of 2022.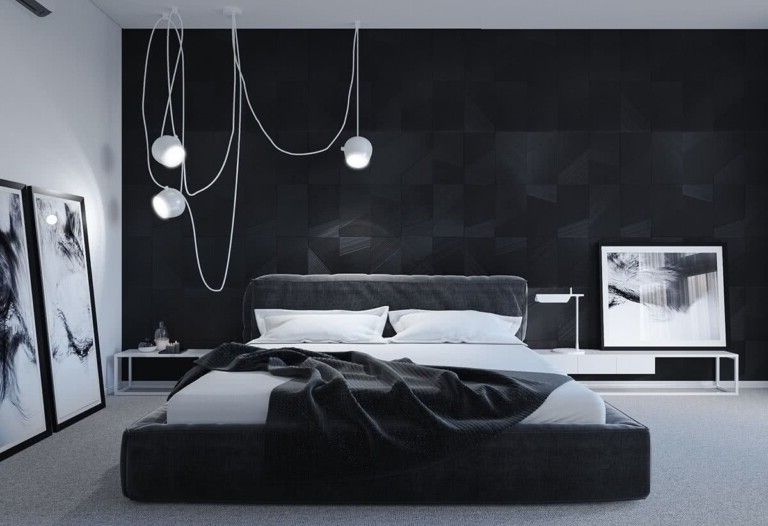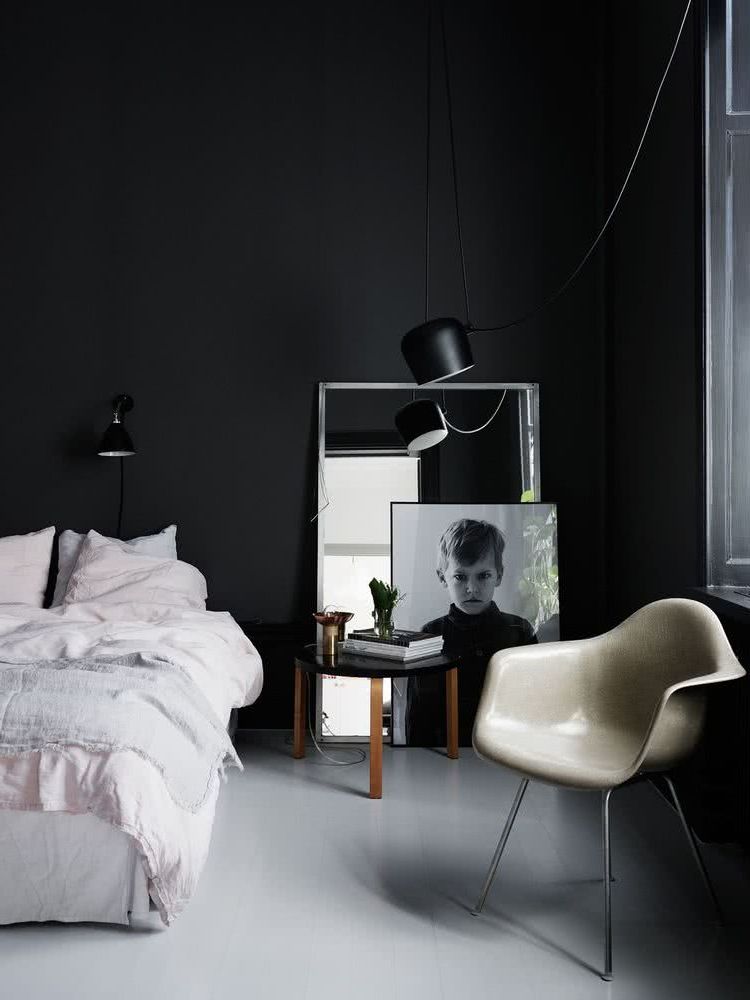 Gray
Another possibility to achieve an elegant room is to also opt for grayish tones, which can have some striking color contrasts.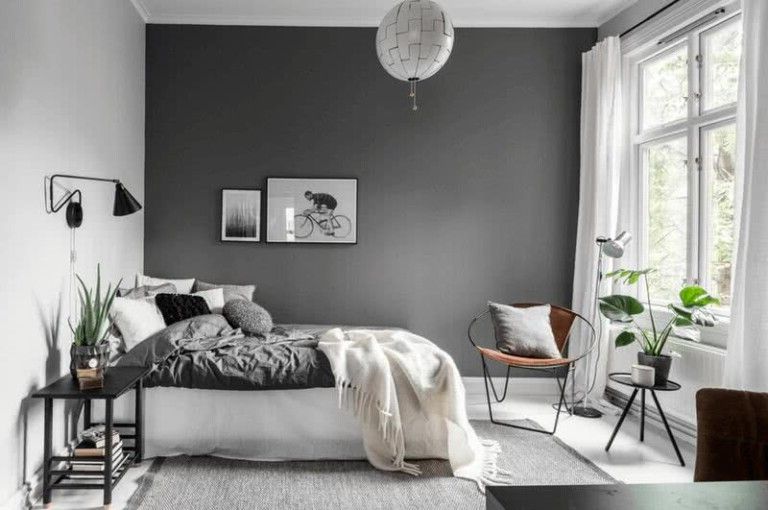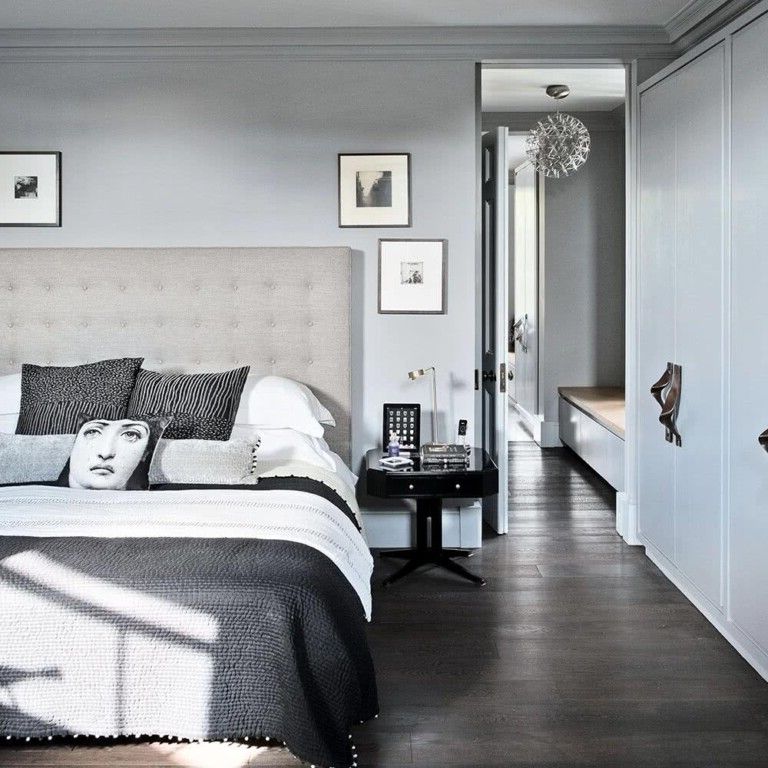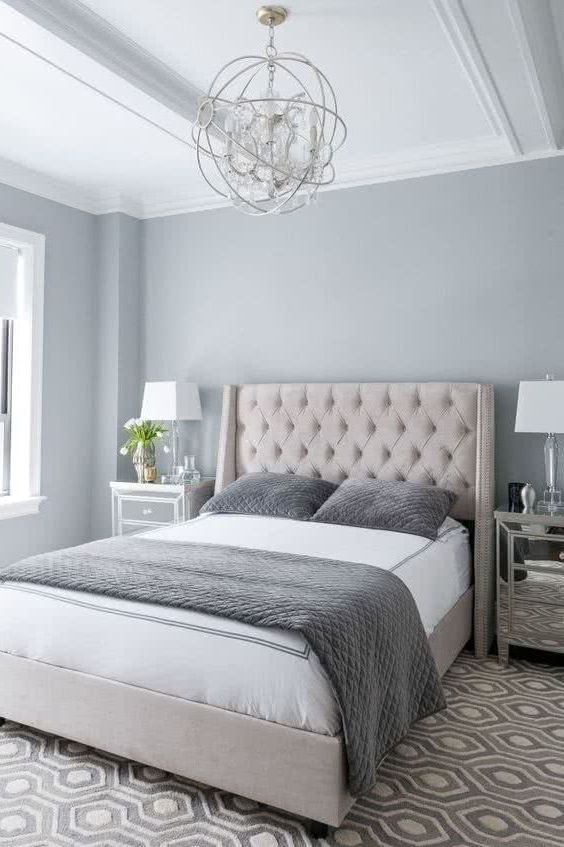 Beige
To achieve a contemporary and elegant look in any bedroom, you can opt for warm colors such as different shades of beige, which can also be given light touches of gold, red, blue and purple.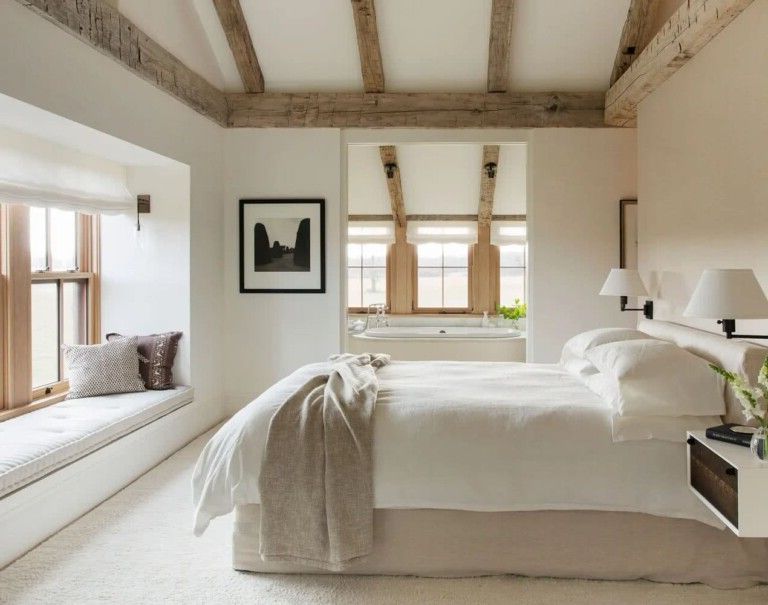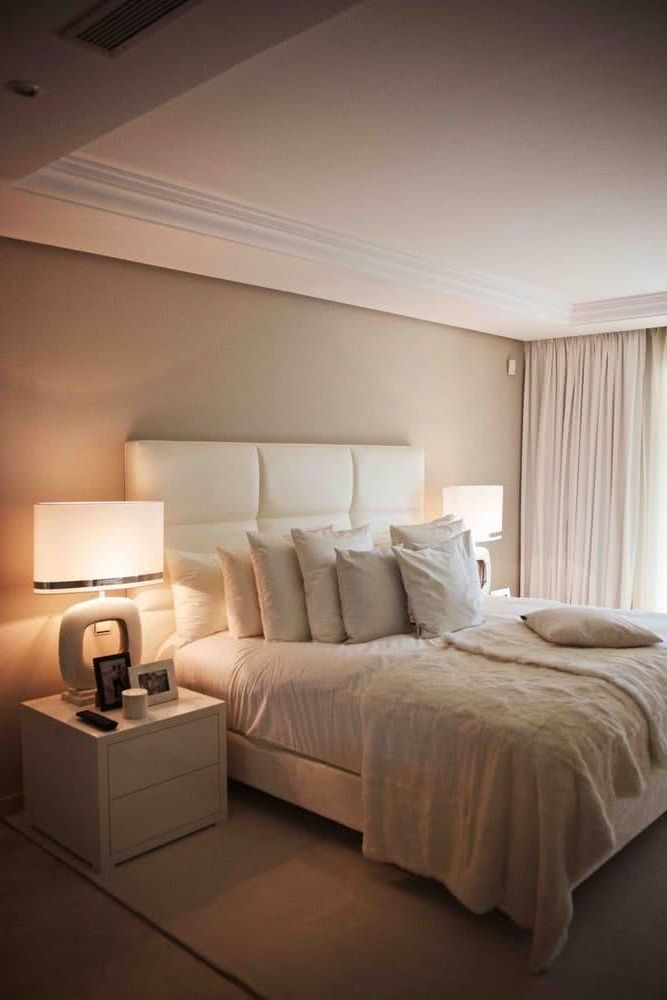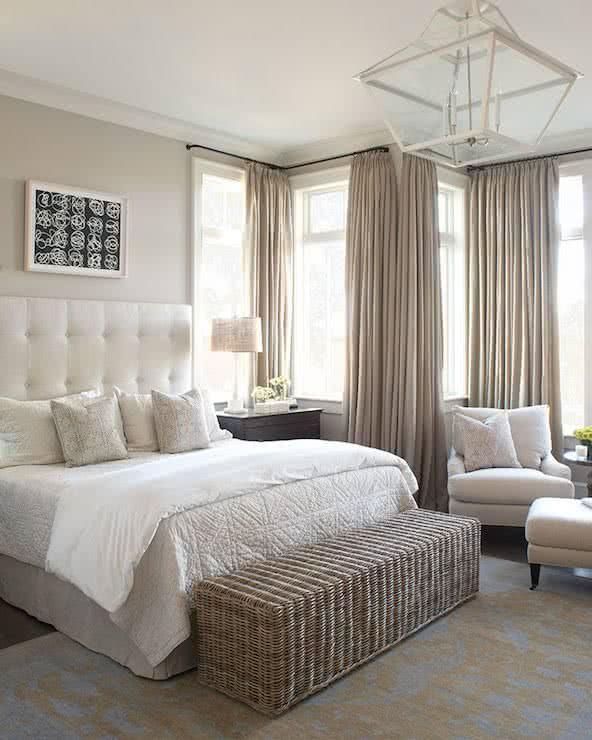 Green
Green is another classic that never goes out of style. Blue tones are being used, and especially sage green.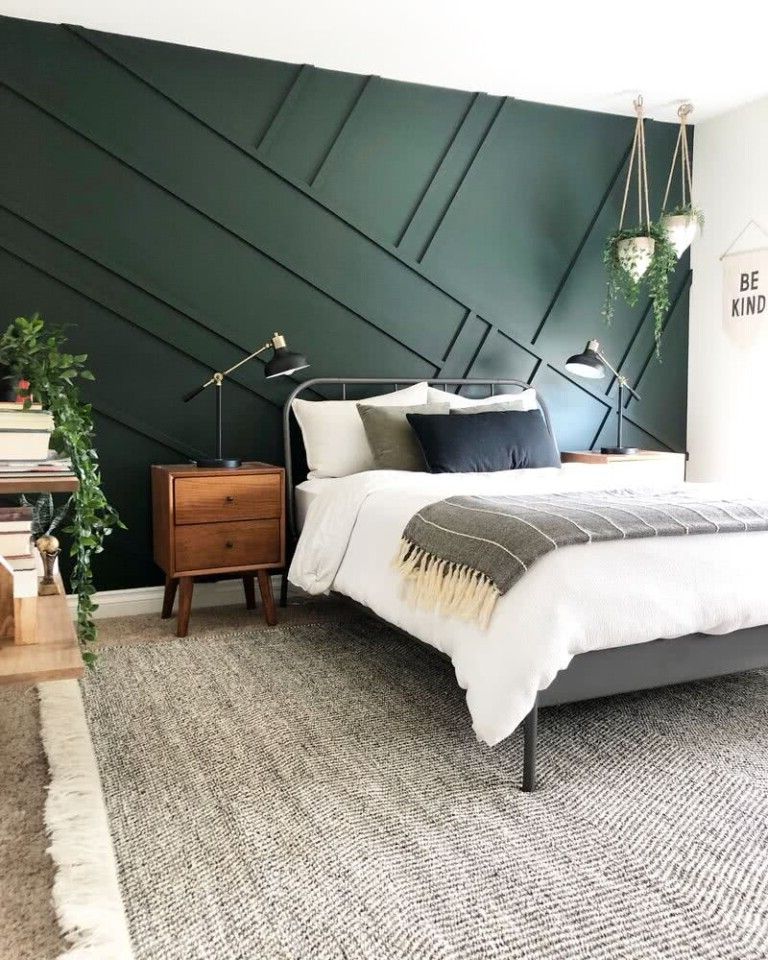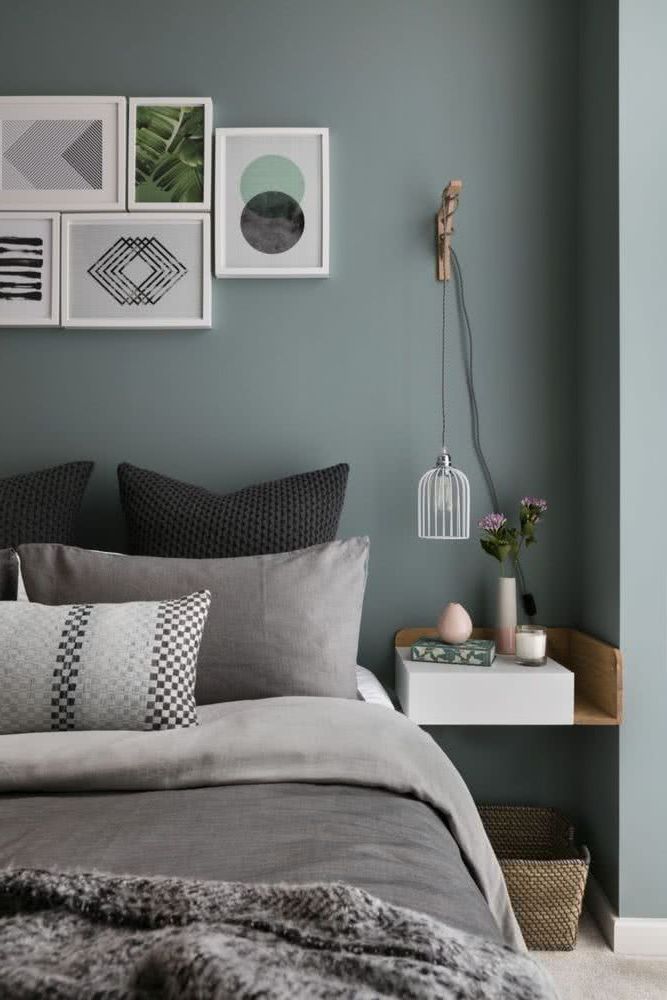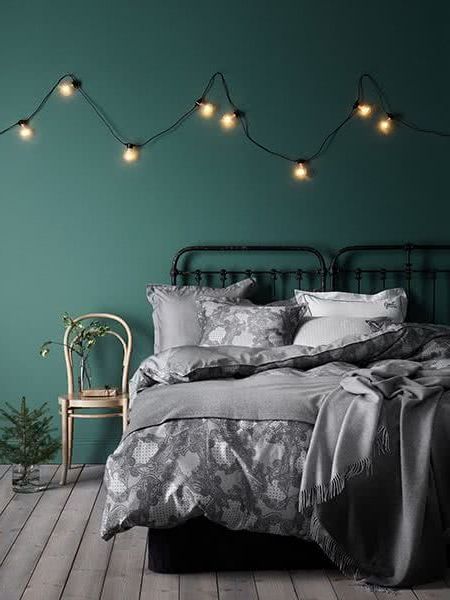 Blues
This is one of the strongest trends: blue. Soft sky blues combined with navy blue, bright blue, turquoise, electric; they are all in vogue and what is wonderful is that they work well together.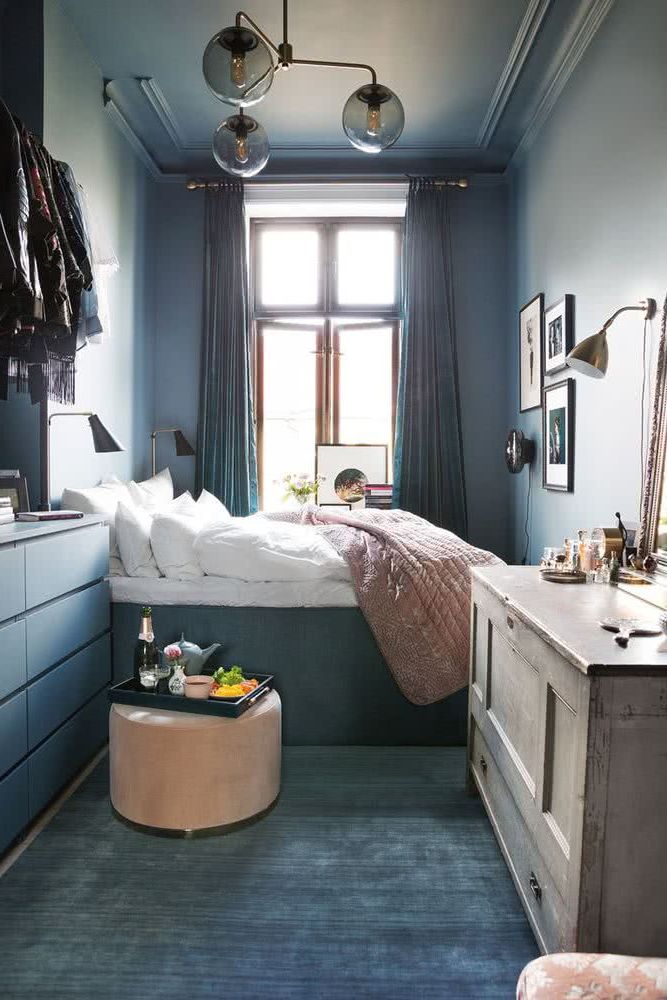 The photo shows us the simplicity of the decoration and the coldness of the colors, while the white highlights the neatness and the sensation of purity.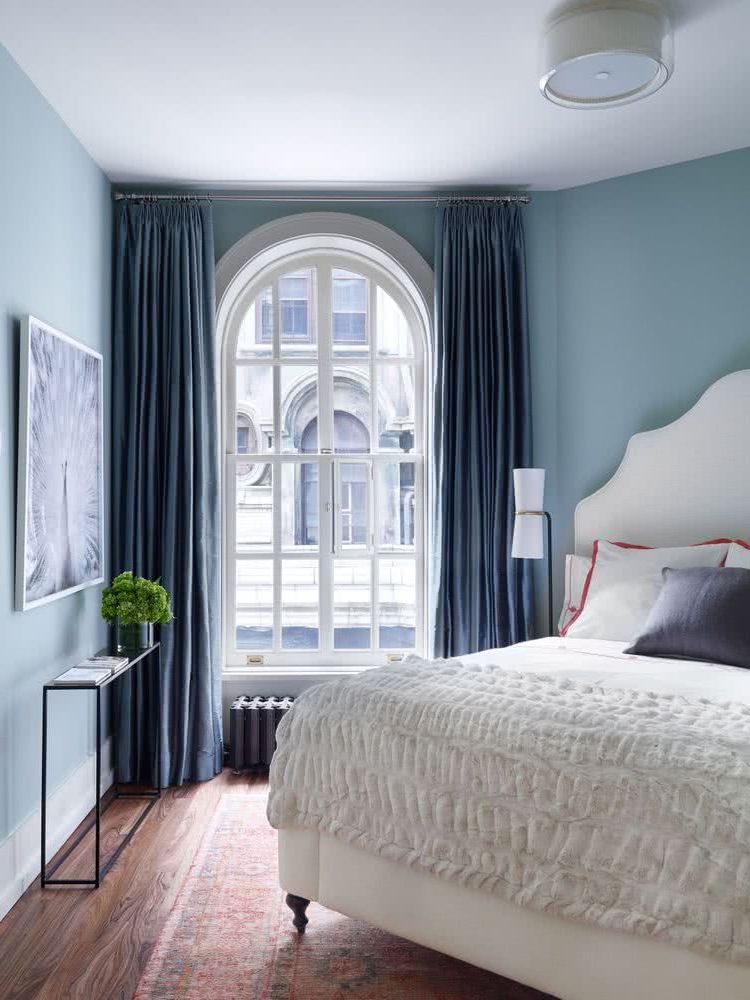 Example of a bedroom that, maintaining the style, opts for a more personalized room, where it risks more colors, but always within the same tones. The bottom of the shelves was painted in a dark gray color, which achieves depth.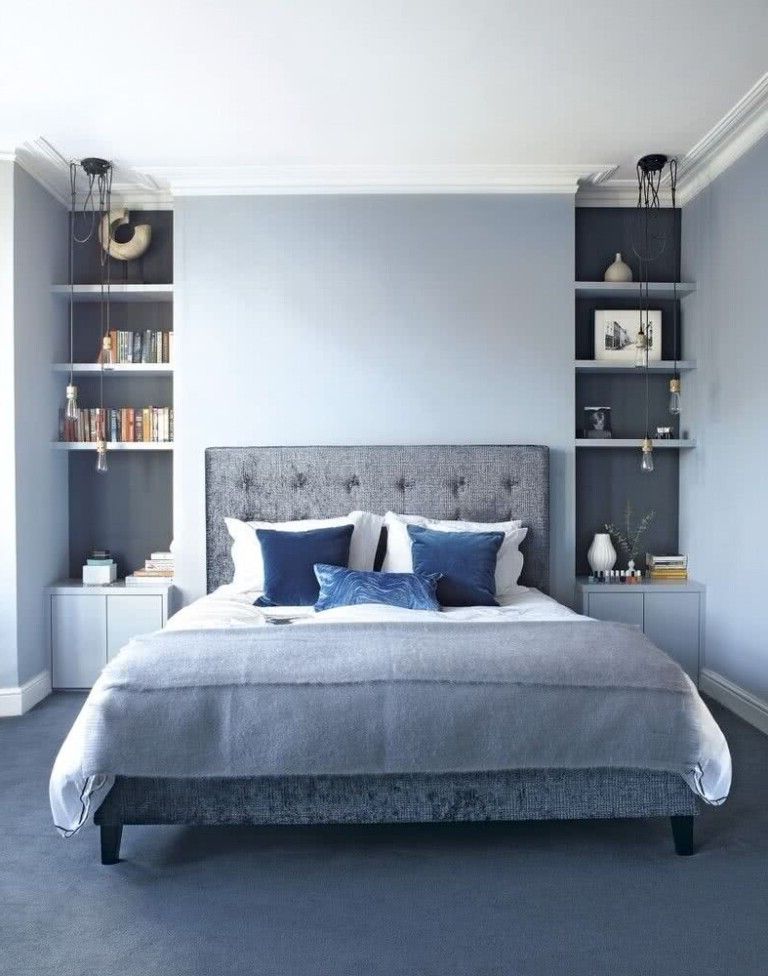 Purples
This range of colors is not for everyone, but if you like this color, you can take it into account in the decoration of the bedroom.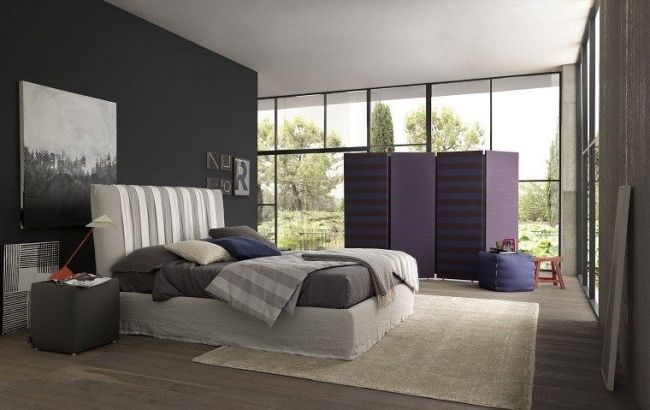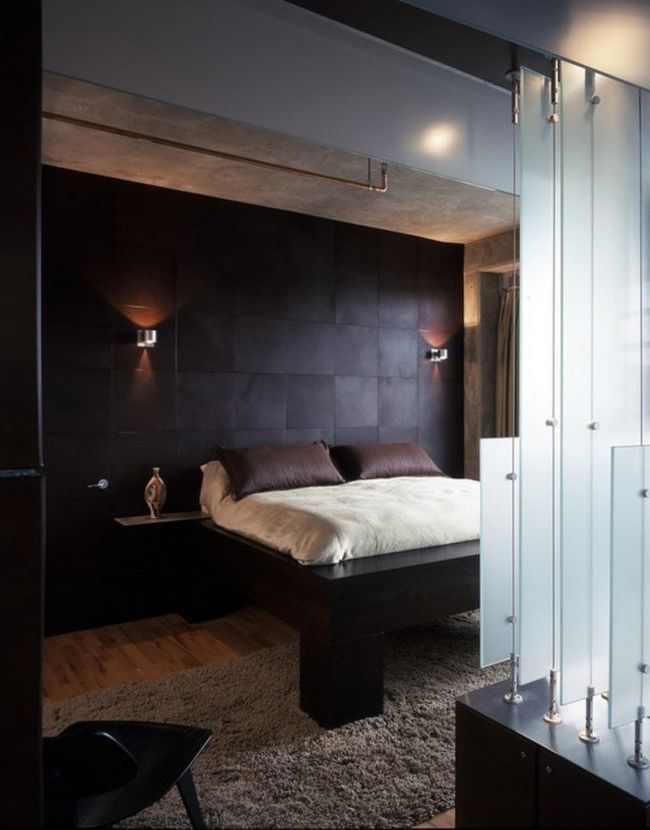 Fuchsia
A color that brings a lot of positivity.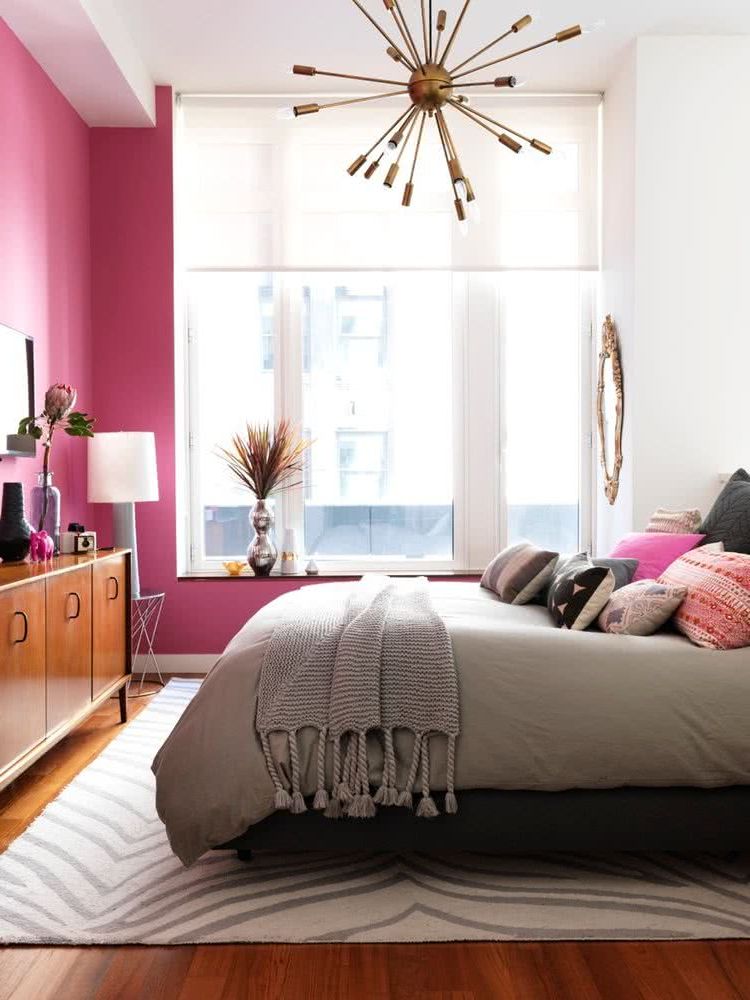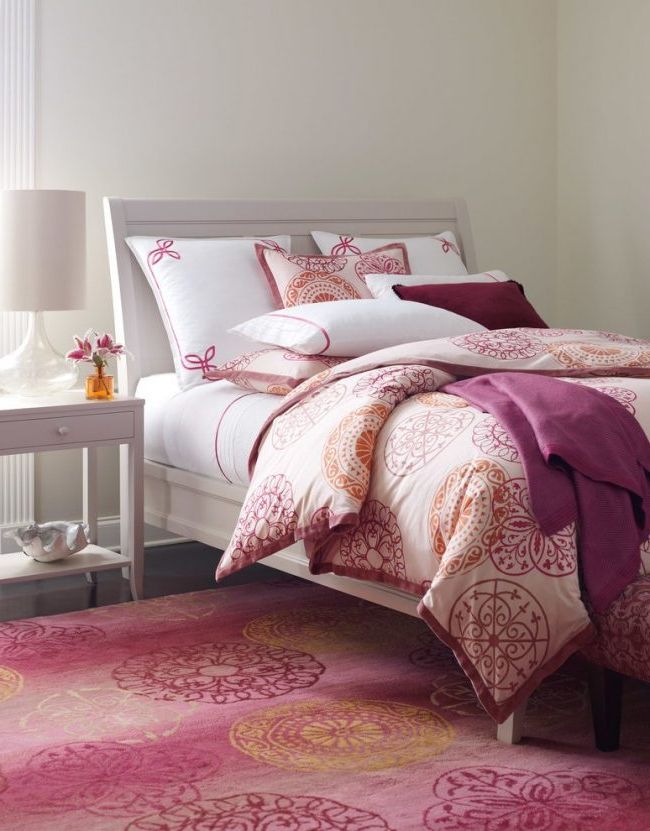 Golden tones
Feng Shui proposes golden tones as essential in modern decoration, which can be adopted very well through the combination of luxury fabrics, such as silk in decorative pillows.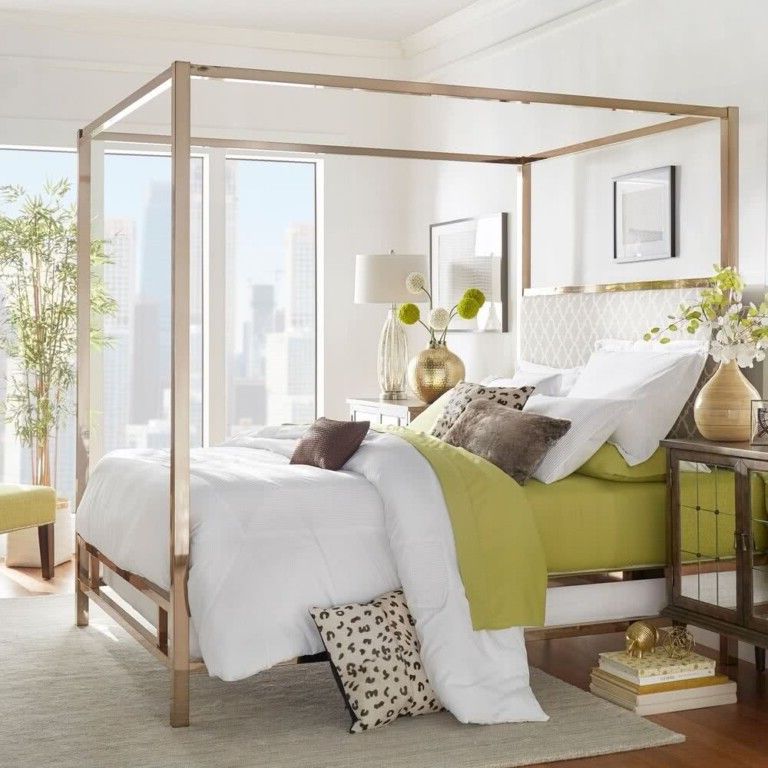 Touches of gold can also be added using chandelier metals.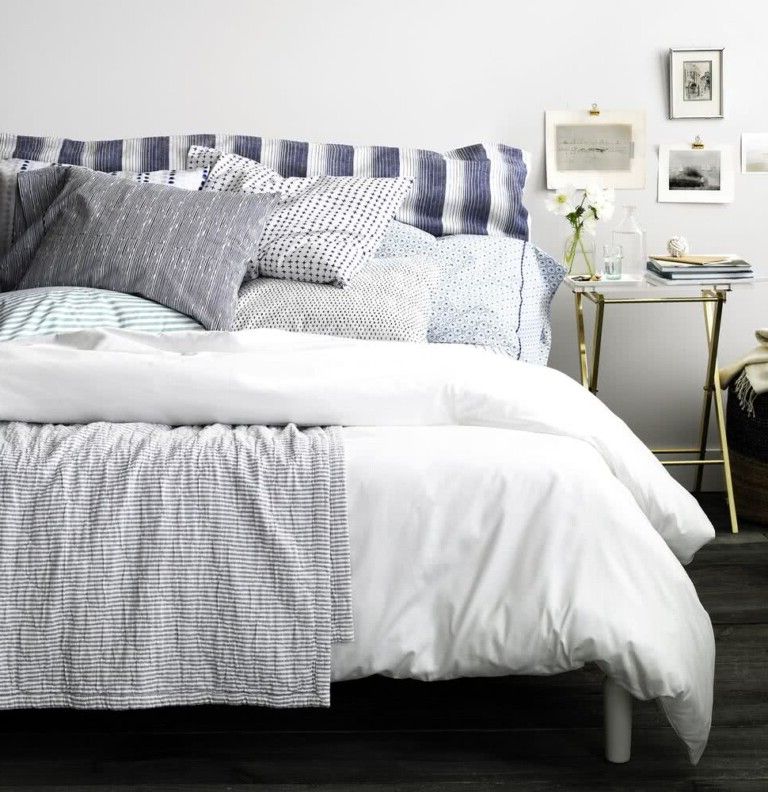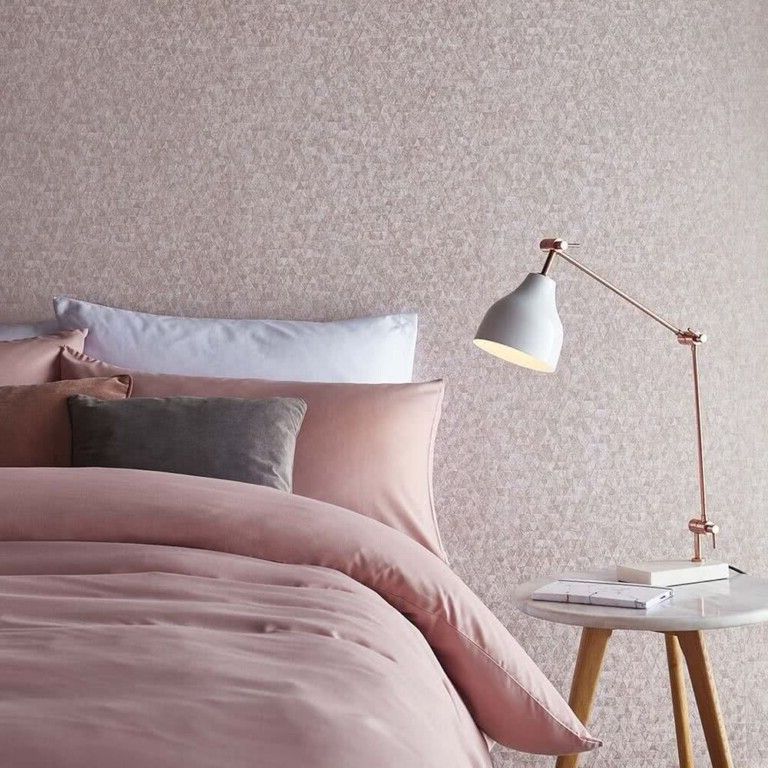 Brown
A color that gives a lot of sobriety and elegance.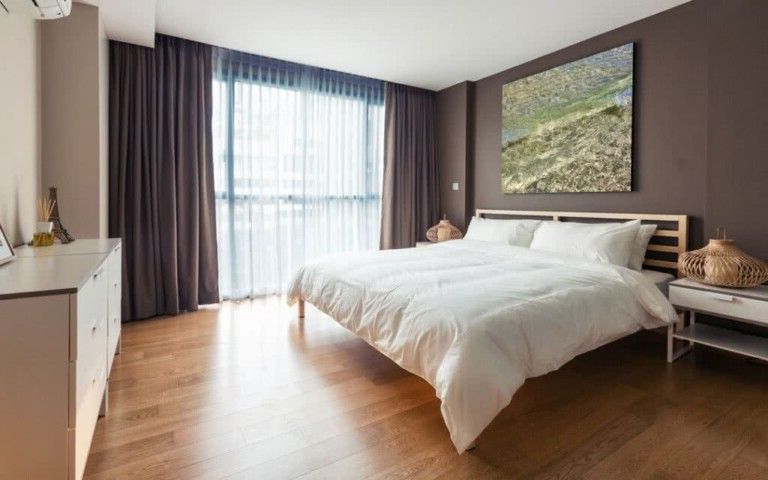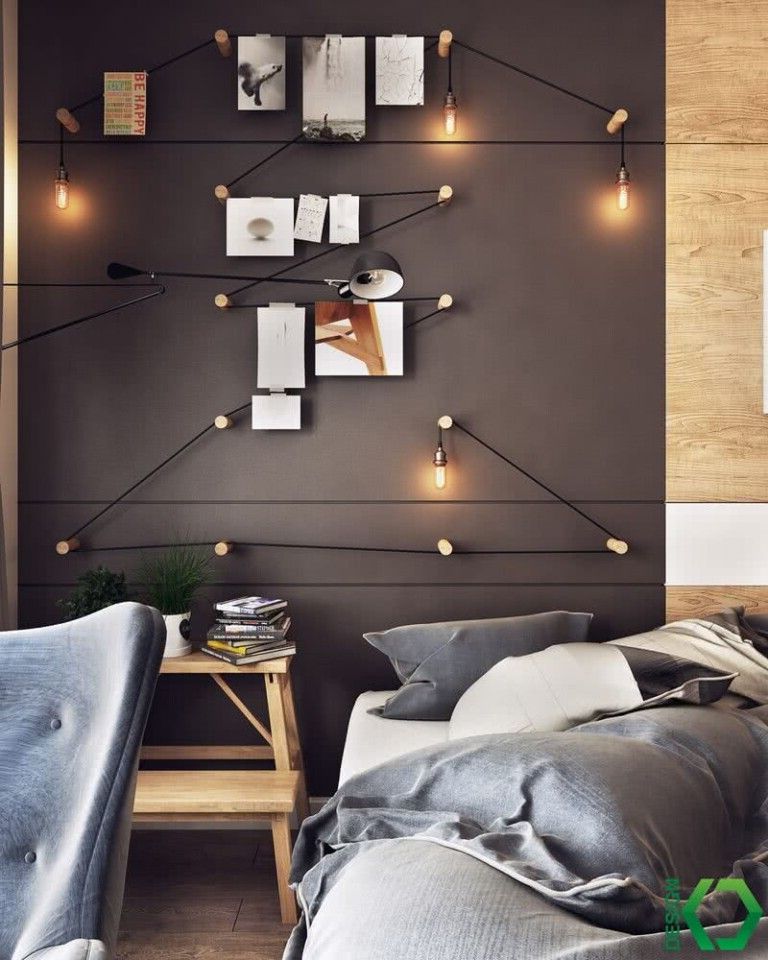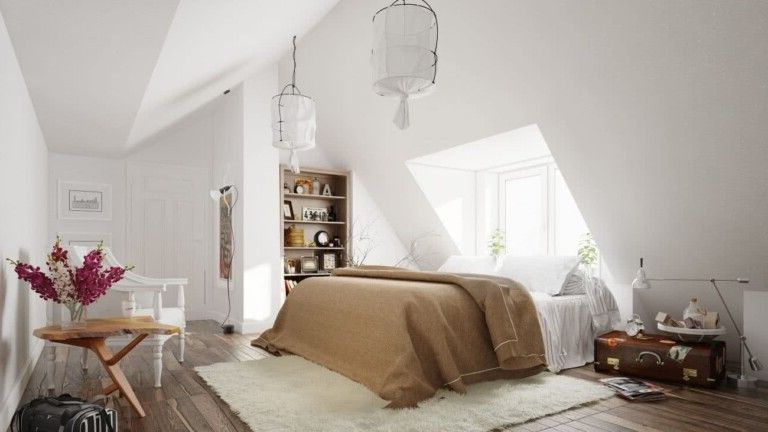 Modern room furniture
The most popular furniture will be low, simple and elegant at the same time, preferably made of materials of natural origin, glass, metal and wood.
Sofa beds
Look for big roomy trundle beds with classic headboards, and combine it with practical elements such as bedside lighting, table, chairs and large windows to let in plenty of natural light.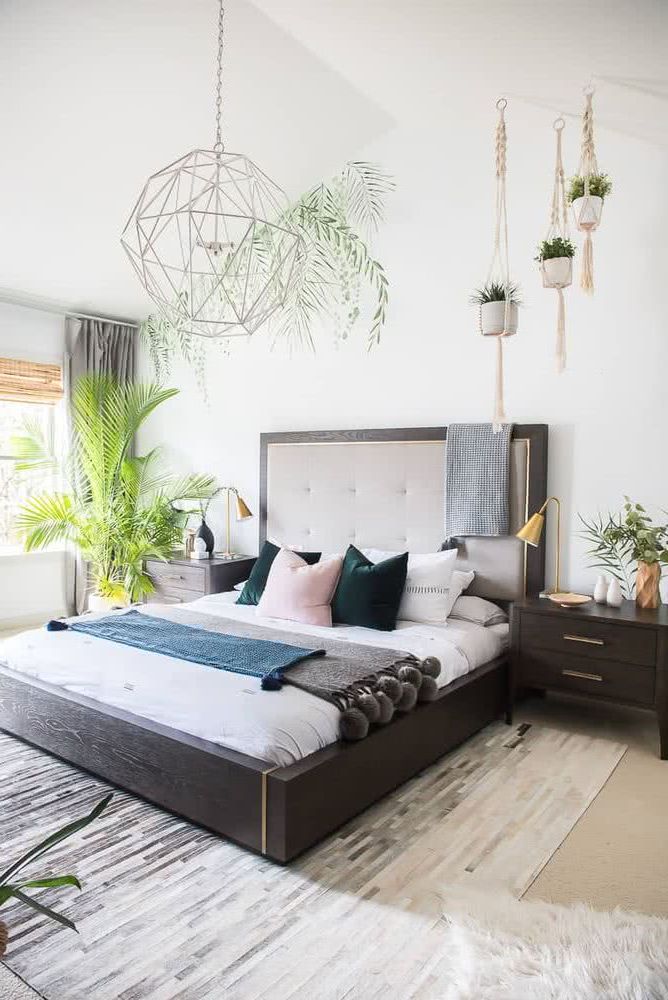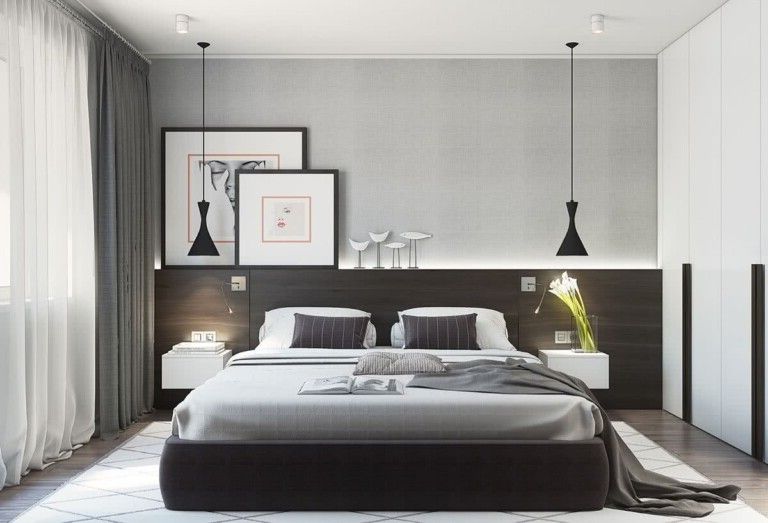 Danish beds
This style of bed has been growing in popularity in recent years and this trend is seen to continue. The low beds with clean lines that exude sophistication.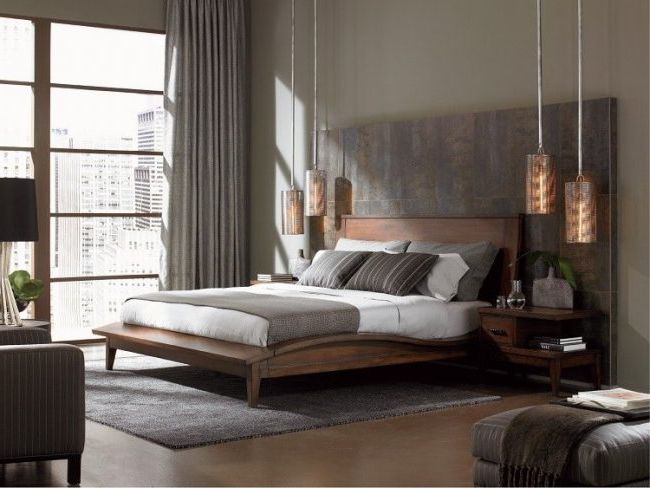 The bed is the centerpiece of the room, so it is important that you find one that fits the design of the room and catches the eye. Danish beds do just this. Complement the Danish bed with a neat and organized room for maximum effect.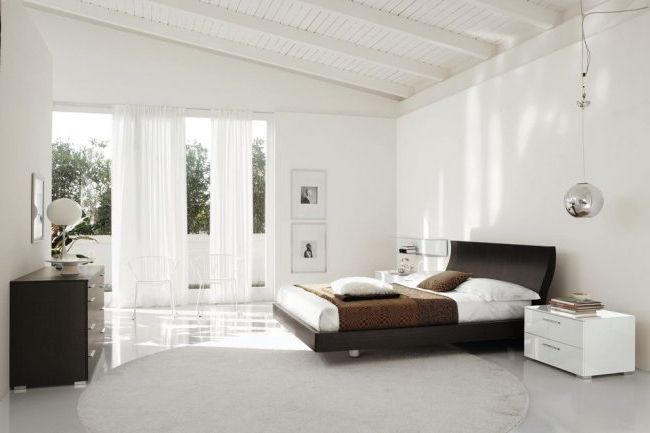 Modern players
In addition to being one of the great feminine weaknesses, dressers are a beautiful and effective way to add style to bedrooms. We can choose from an infinity of different styles, making them a central point in our decoration. We show you several modern examples.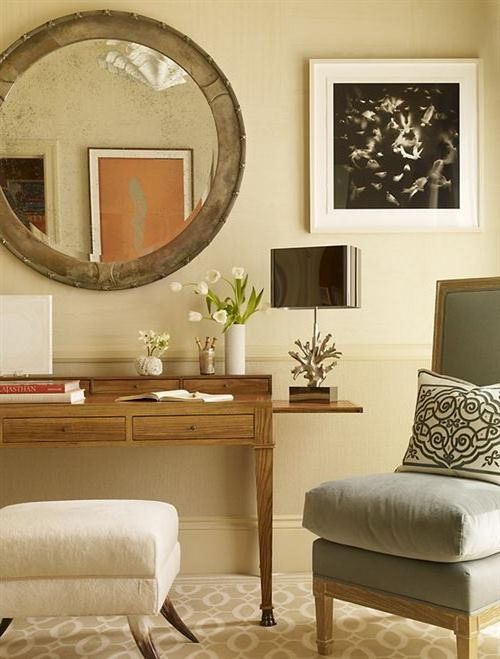 They allow us to create extremely cozy corners or areas.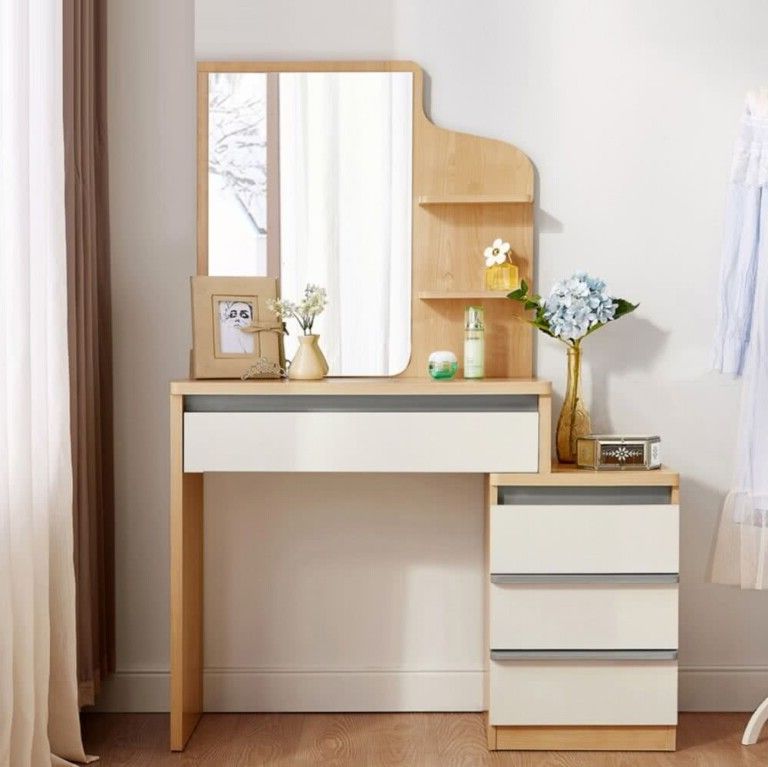 Best of all, we need minimal details, just good taste and creativity. Some of the minimum elements required are a proper dressing table or a nice small table, a mirror if possible with a nice frame and in a style compatible with the decoration of the bedroom, a seat of our taste and a good lamp, since which is a site that requires good lighting.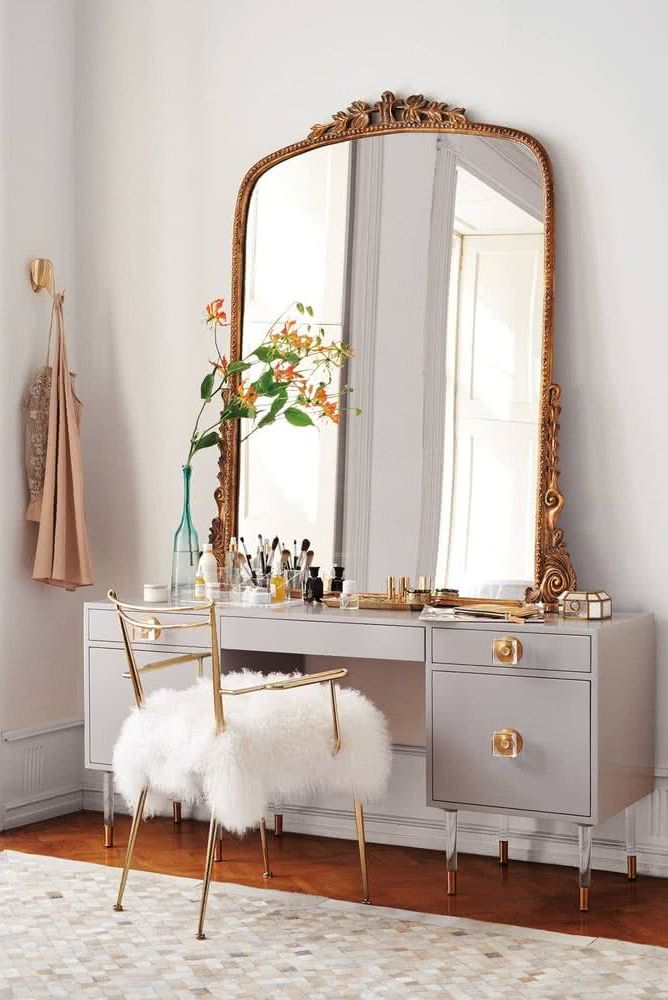 We can incorporate decorative accessories that further enhance their beauty, such as portrait frames, vases or the ornament that we like the most.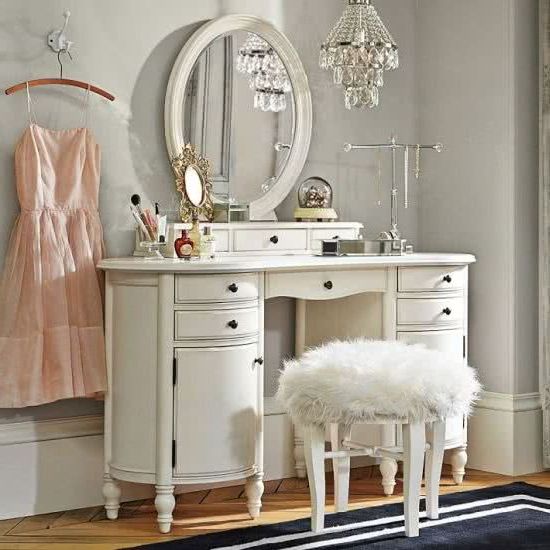 As you will see and as we said, the possibilities of making this special corner in our bedrooms come from a lot of styles.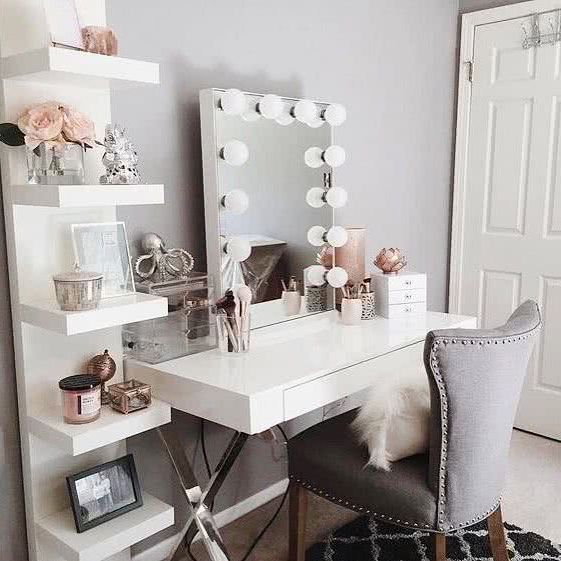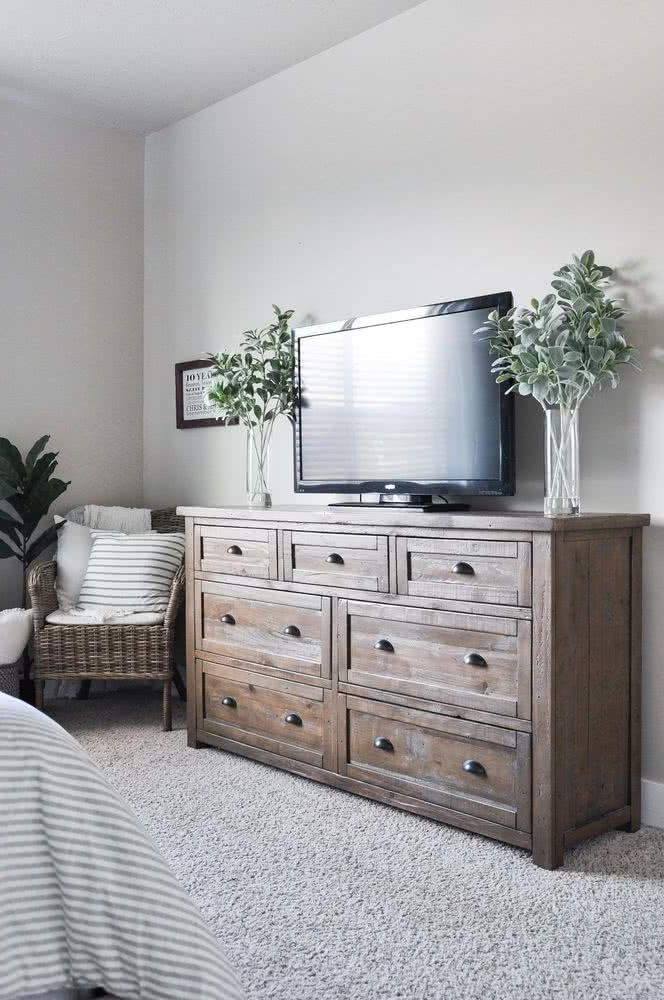 Styles
Minimalism
A large number of modern rooms are currently inspired by minimalist decoration, as it is a style that has gained significant ground. It is perfect to give harmony and a feeling of relaxation, especially to bedrooms.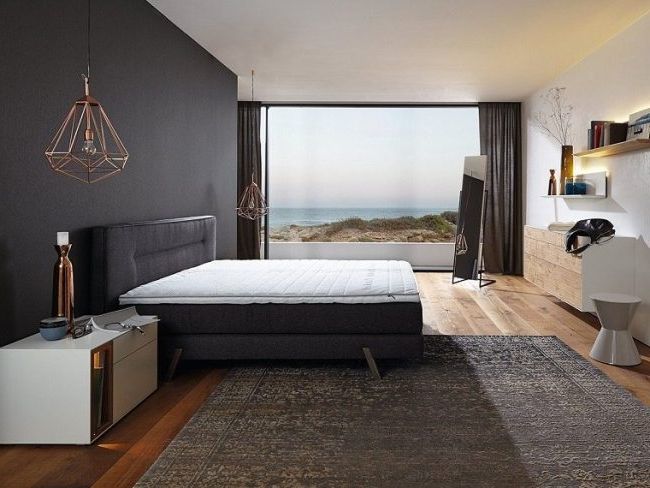 Its simple lines and open spaces create very relaxing rooms.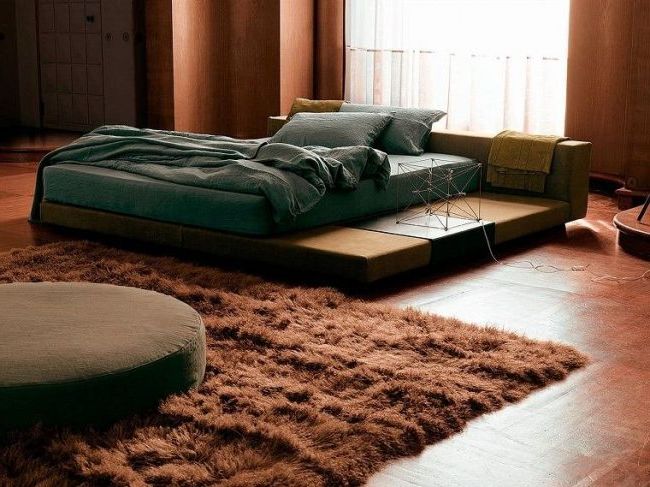 These rooms, although they have all the elements of modern design, they may not be as totally welcoming as they could be. This is because they have a monochrome style, which is handled with shades of a single color.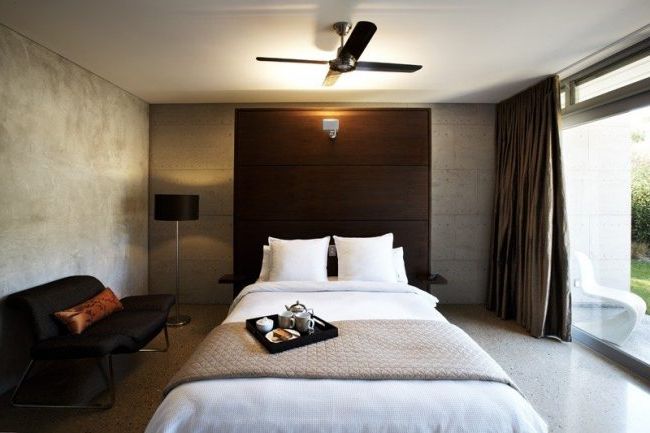 As you will see in the photo below, these are large spaces with little furniture, where lights are an important component of the room. These led lights give you elegance and comfort.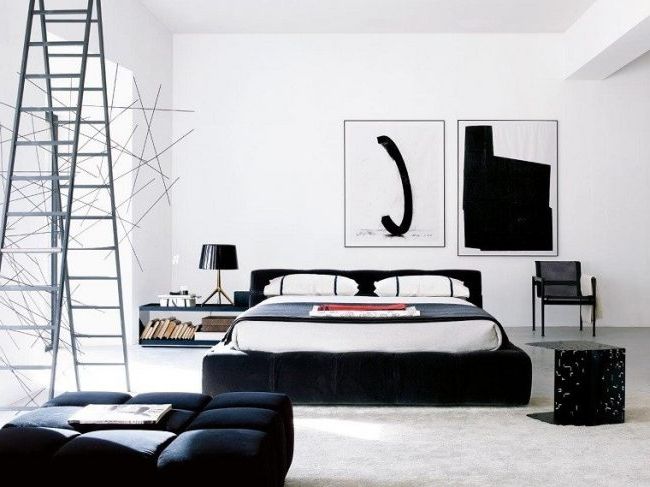 Nordic style
Although it is a trend of always, it still is and will continue to be popular. Think of the interior design trends of the Scandinavian countries, with neutral colors, crafts and wood. A classic room, like the one below, is timeless.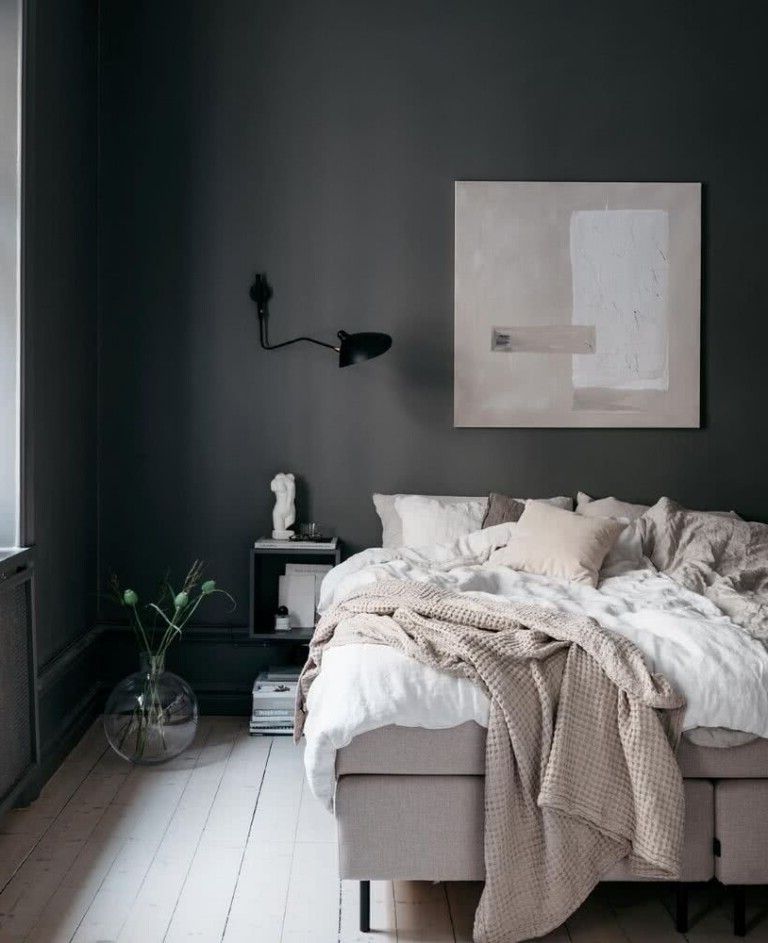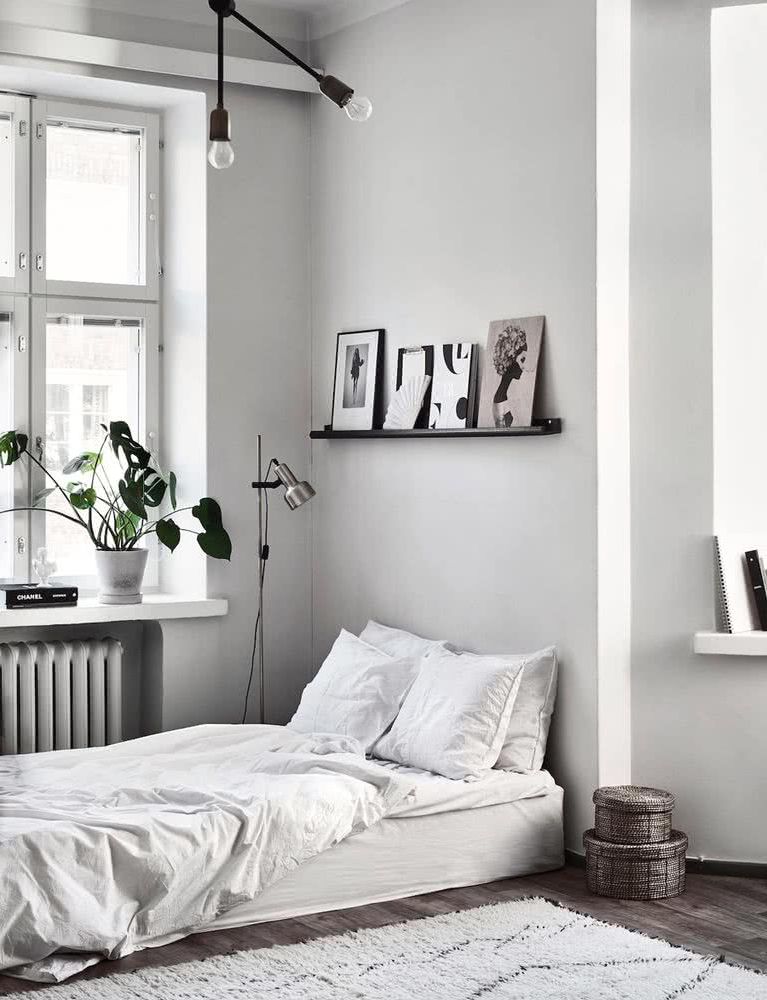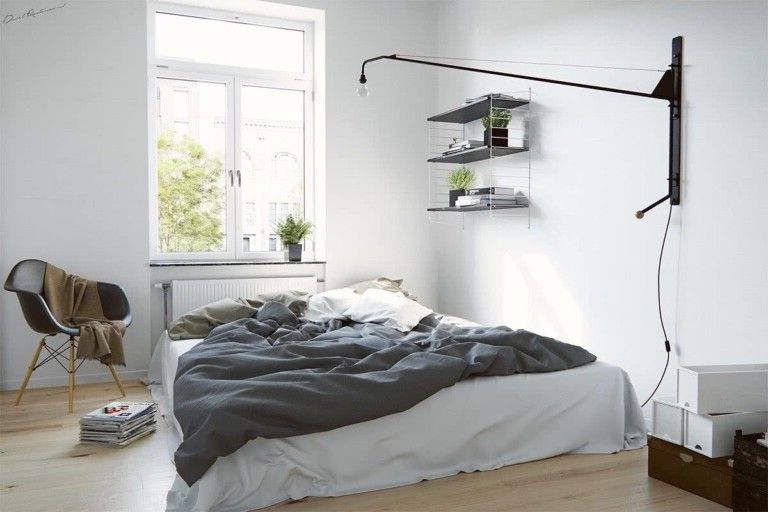 Rustic style
Rustic, natural and resistant. Accessories in natural materials, such as raw wood.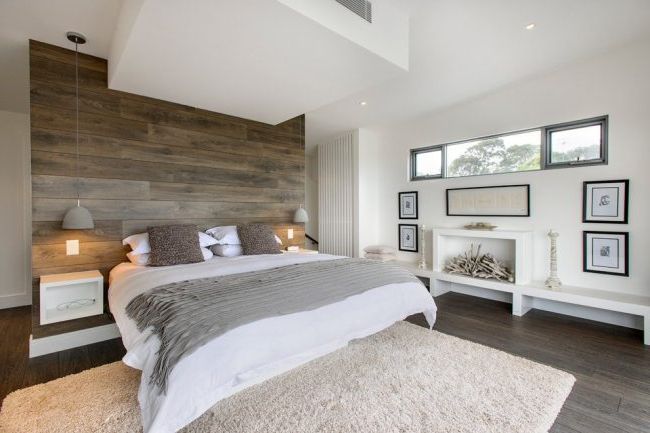 Natural tones, details in wood, metals, stone and brick. These are all trending in 2022 for modern bedrooms. It's a trend seen throughout the home, and the bedroom is no exception.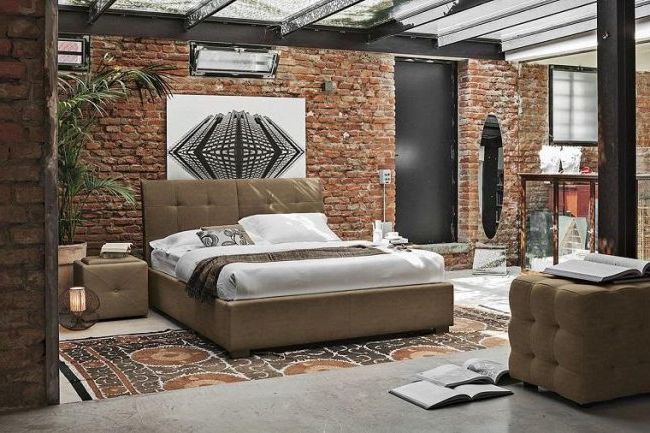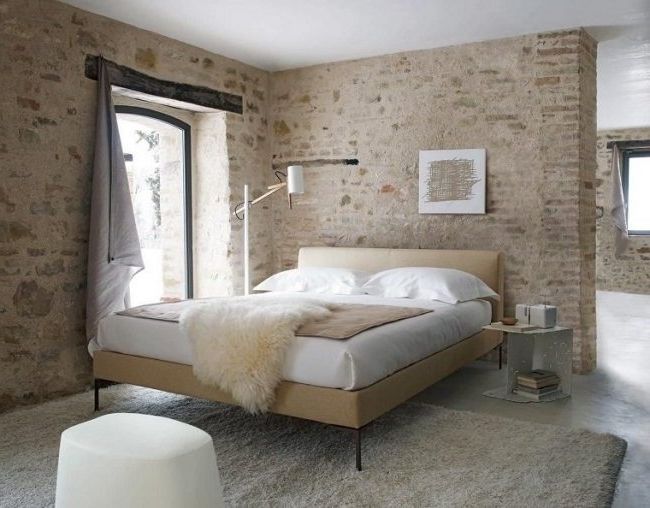 Ethnic
We have already seen an increase in ethnic prints in recent years. American, African and Asian designs have penetrated the design world with their unique patterns. Look for this type of pattern in puffs, curtains, net curtains, bedding and upholstery.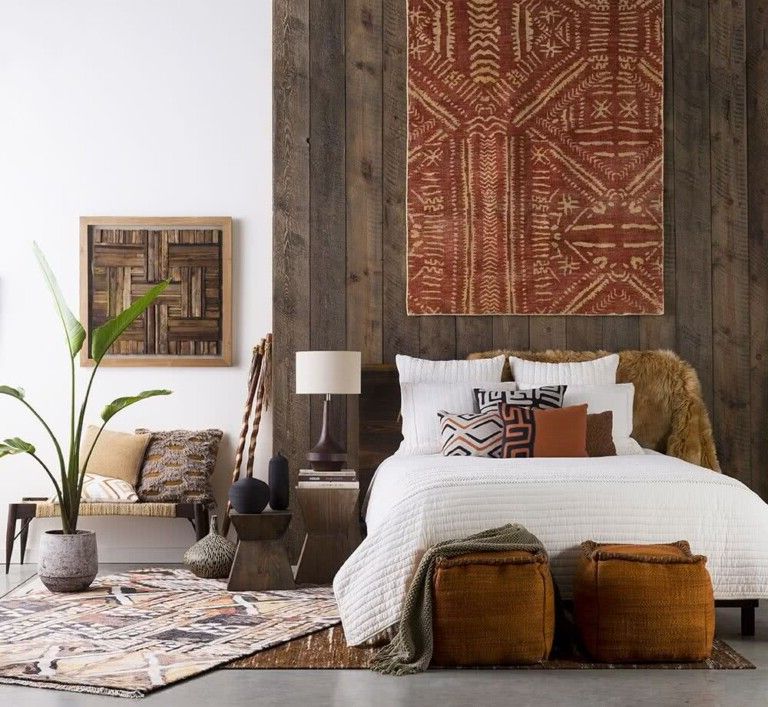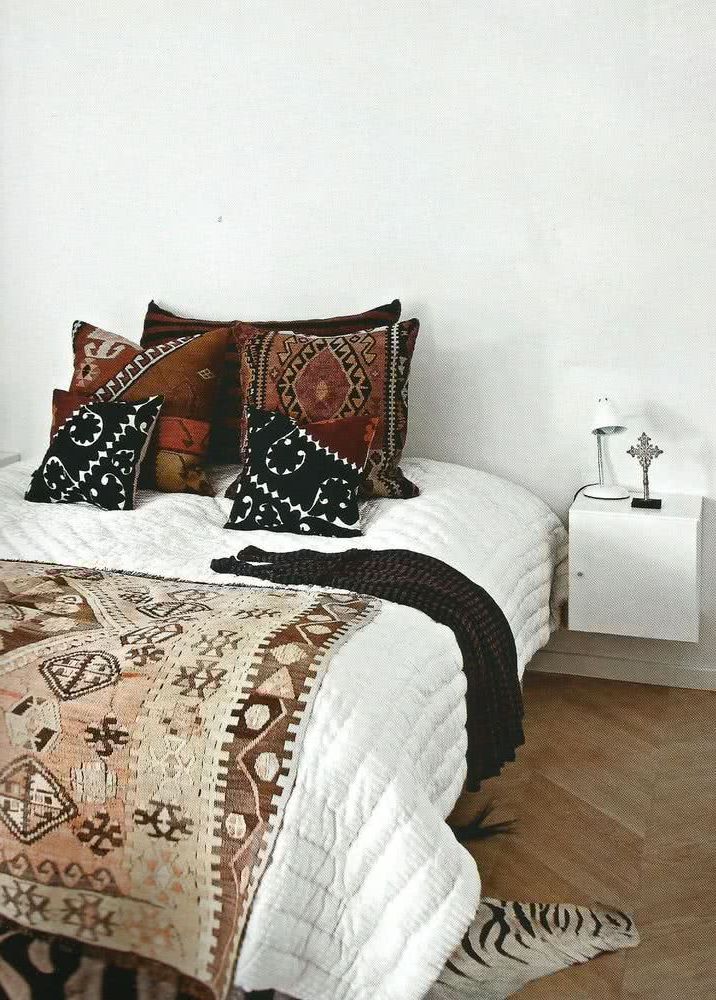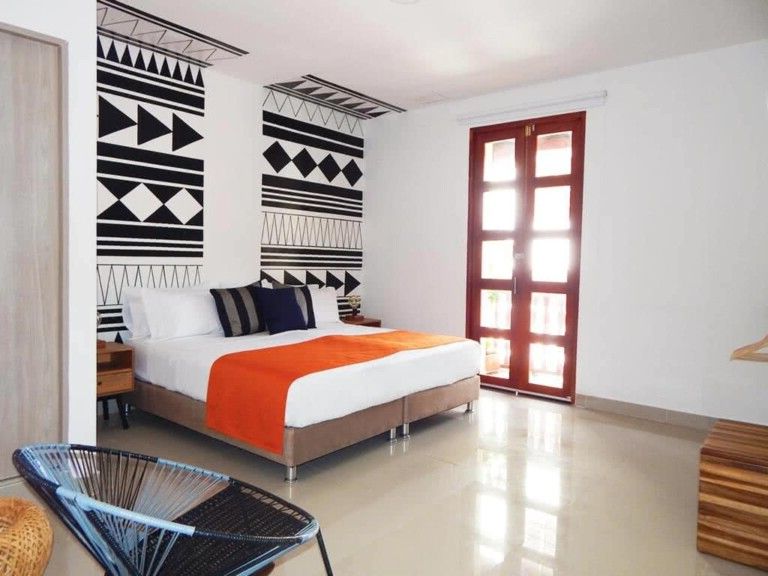 Decoration accessories in modern rooms
On the other hand, among the decorative elements that stand out the most are mirrors, glass ornaments, paintings and prints such as wallpaper, a mixture of textures, metal finishes for furniture and accessories, natural materials and decorative fabrics.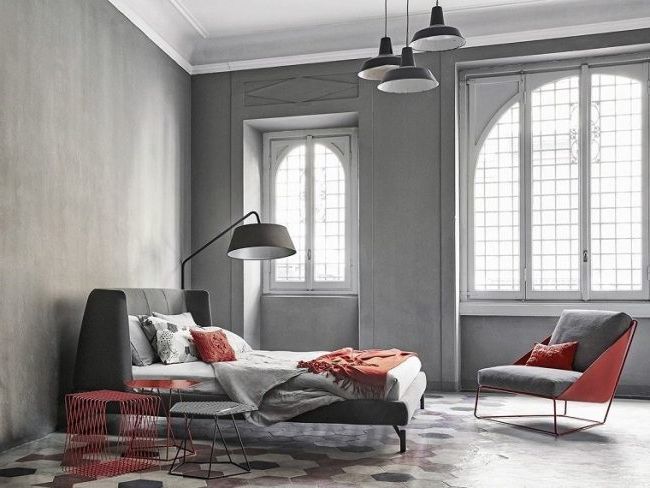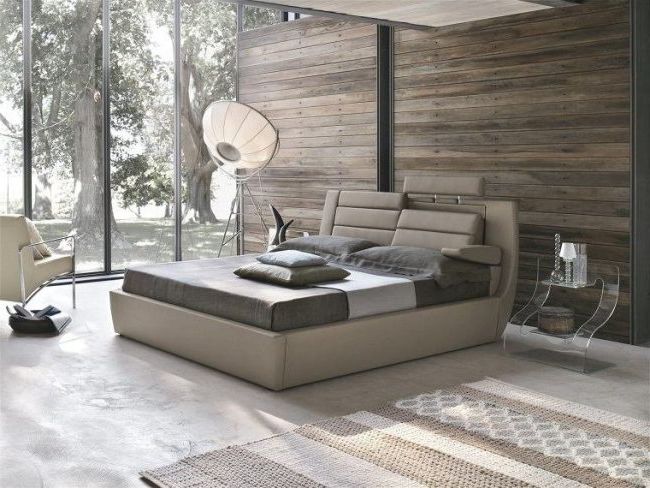 Wide mirrors
The large wall mirrors in conjunction with good lighting and low furniture, give us a very modern and luxurious look. They help achieve the feeling of a spacious and well-ventilated environment.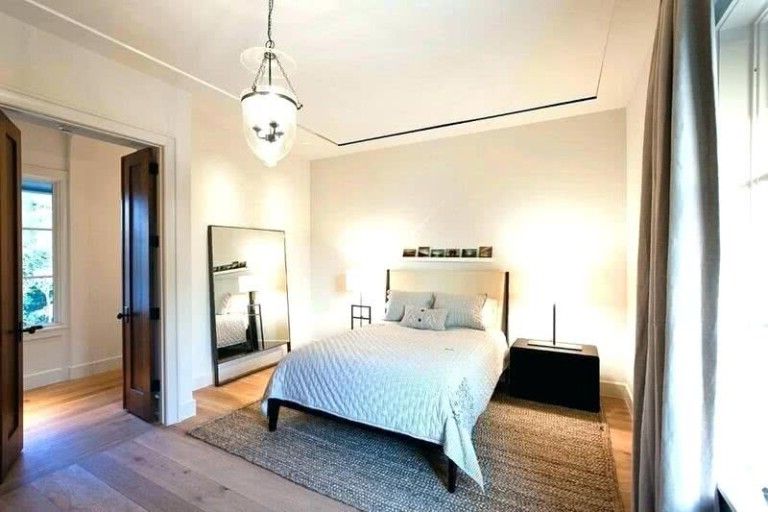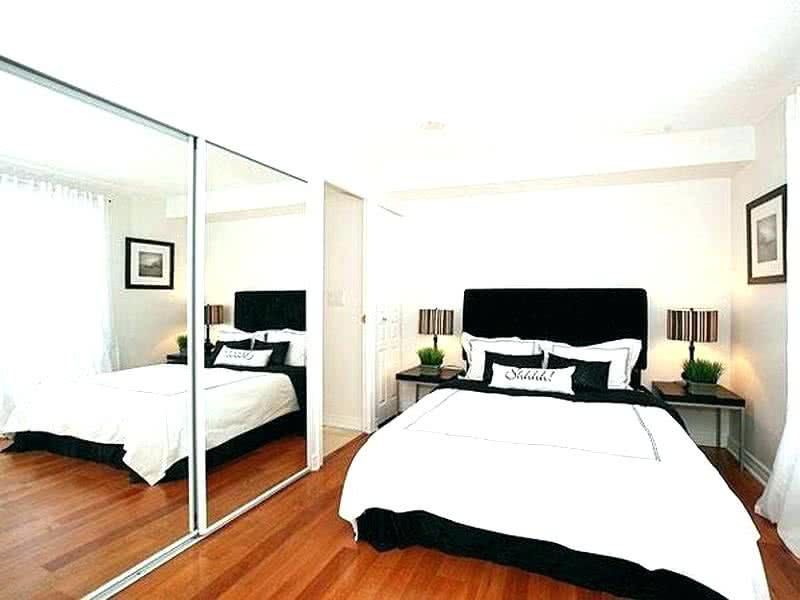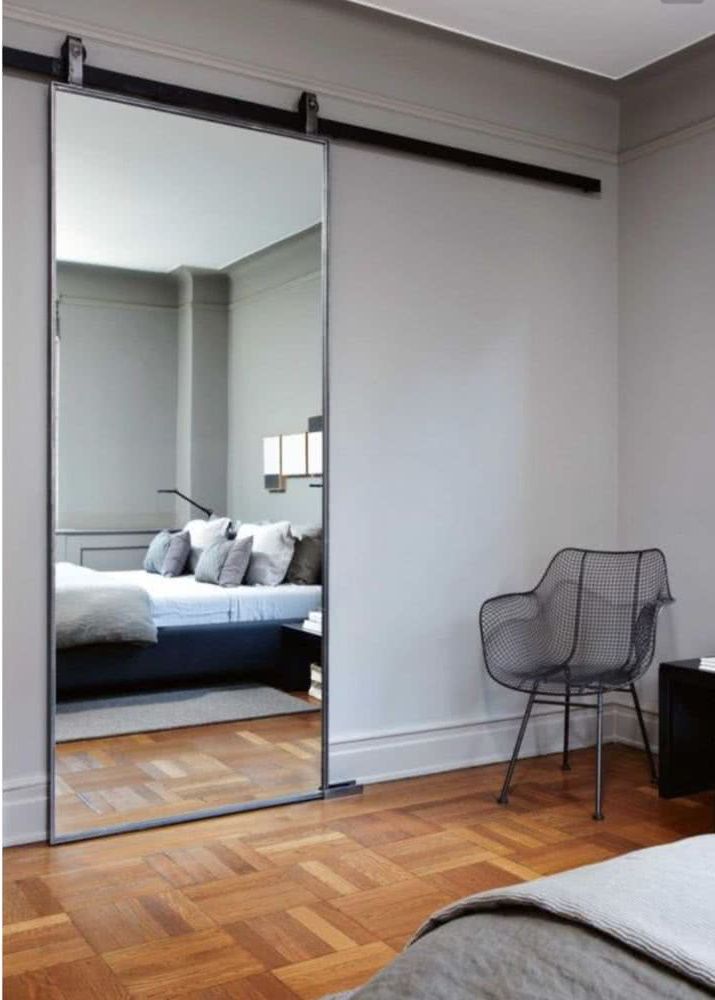 Walls with landscapes or graphic art
Another very flattering proposal comes through large-size prints or wallpapers on the wall, inspired by nature, which adapt very well to decorations that opt for natural wood and glass.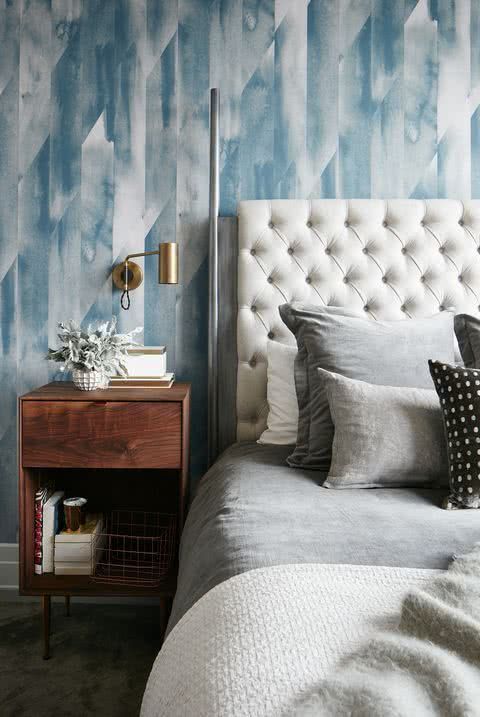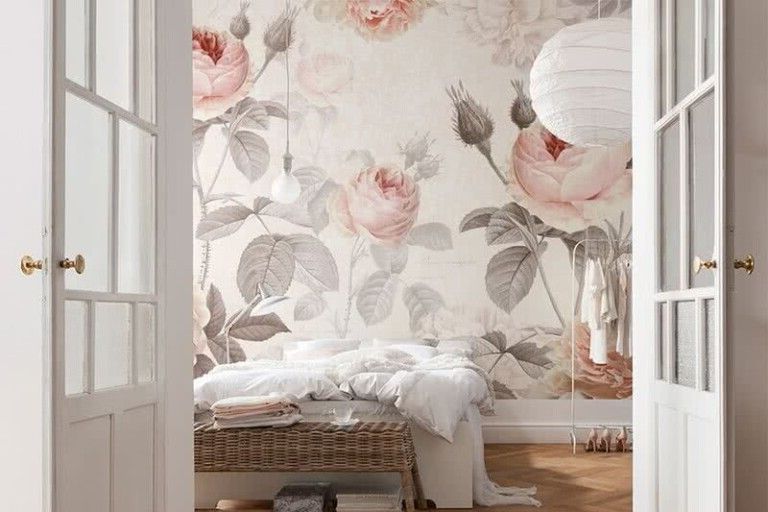 World maps, plans and other interesting graphic arts are also used.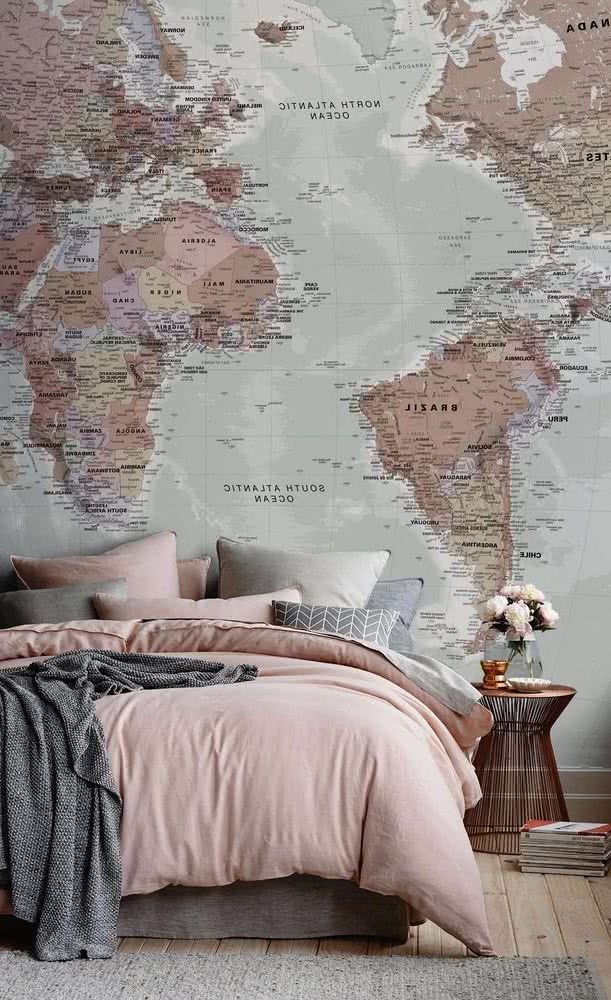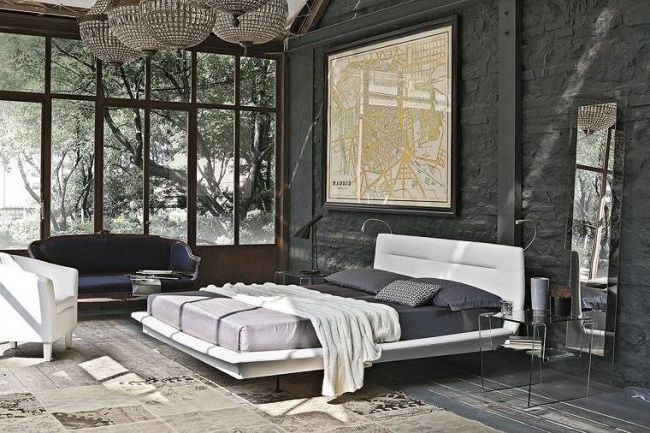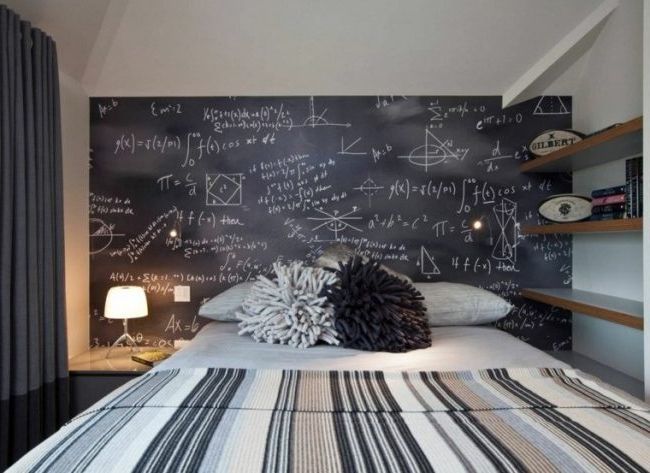 Botanical art
If you're someone who appreciates the intricacies and fascinations of the living world, a large wall painting or floral or botanical painting could add that touch of inspiration you're looking for. A professionally hand-painted piece would be best, however this comes at a significant cost. Wall papers are an acceptable alternative.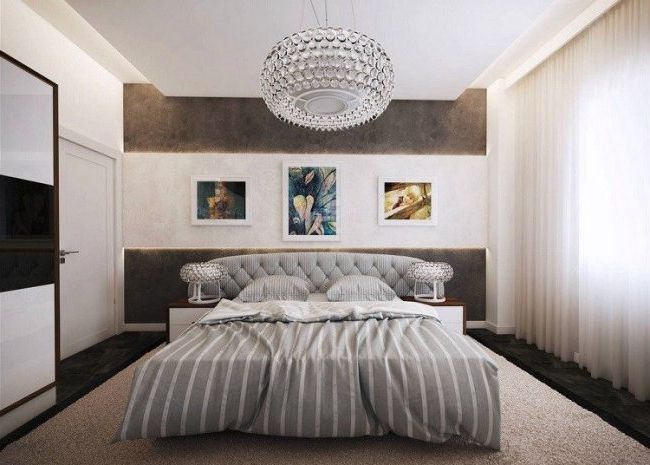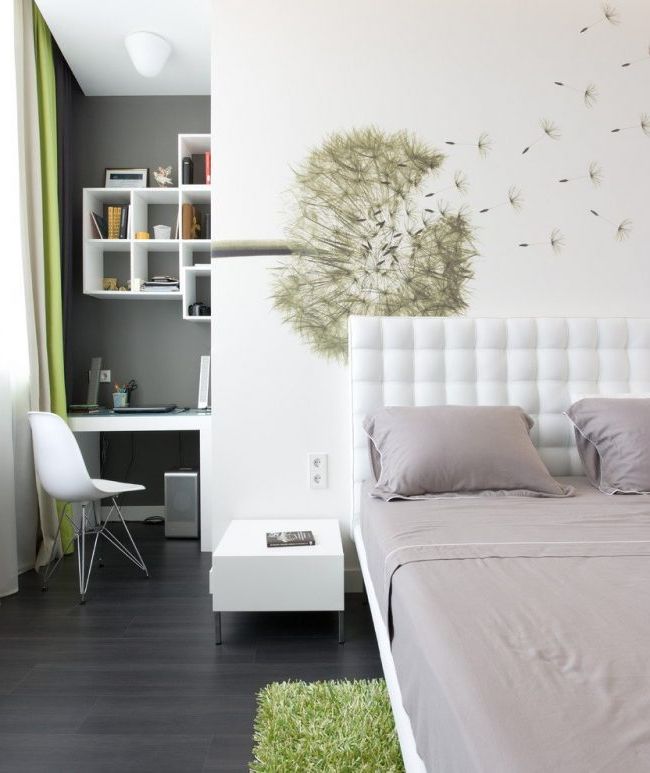 Lighting in modern rooms
Lighting is one of the biggest factors that affects mood, and that's where soft lighting works really well. You can add some plant and greenery to add a cozy touch.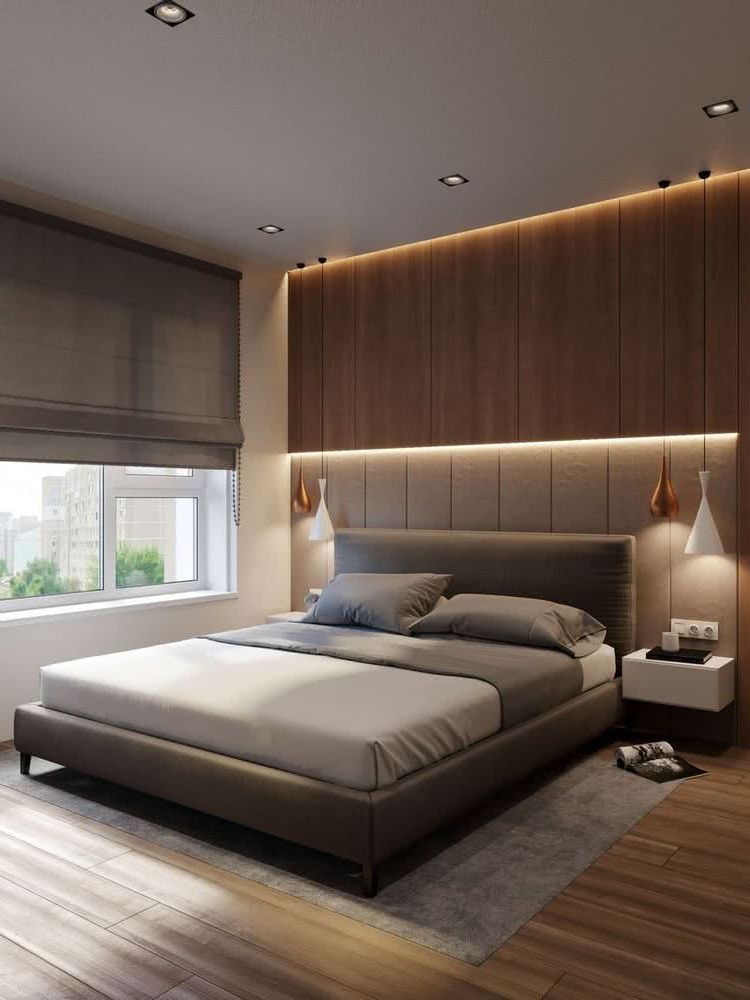 In these photos we see very focused rooms with the bed as the focal point.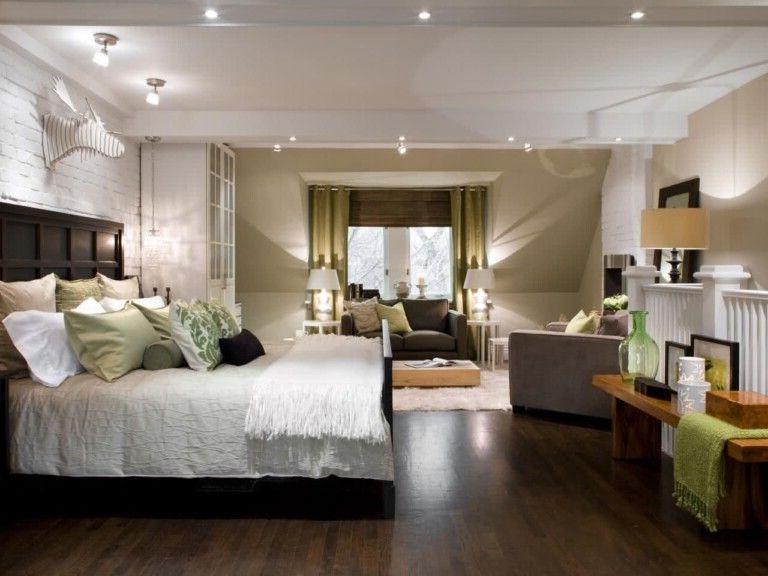 In this other example, a bedroom centered on its bed is also observed, but with the difference that it has a high and padded headboard that attracts the attention of those who arrive. The paintings are discreet and modern, they stand out on one side of the room.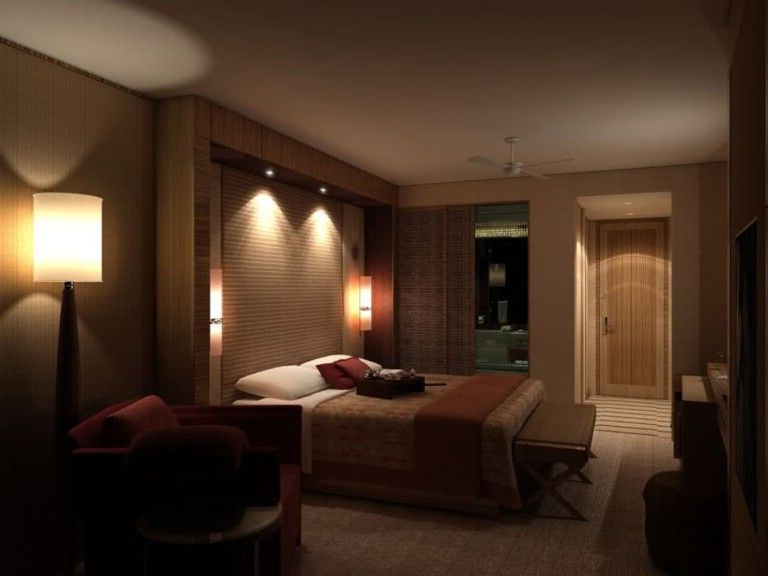 Patterned rugs
Whenever possible, combining more than one popular trend in the same room is a good idea. The combination of a natural and rustic design with the pattern of a rug is what has been implemented in the design below.