You want to finish your obligations and stay in holidays mode. Discover here how to recreate the trendiest beach look, inspired by Hawaii Bombay. We like beach decoration!
DECORATIVE IDEAS
– To give a more trendy and exotic air to the decoration, the details are key. Use accessories such as surfboards and sailboats in a mini version, tableware with evocative prints, ropes with sailor knots, even fishing nets. The final touch for a beach party look, the paper decorations hung from the ceiling with a mix of colors.
– To refresh the atmosphere, the jungle motifs are unique. Exuberant vegetation triumphs, with real flowers and plants, but also printed on textiles or paper. The revelation of the season: the braided plastic rugs, suitable for outdoors.
– Decorating with animal figures is a trend. First there were hunting trophies, but now there are all kinds of species: birds, fish, reptiles, mammals, insects… And not only on the walls, they are also present on furniture and floors, to add color and a lot of nonchalance.
Happy-hour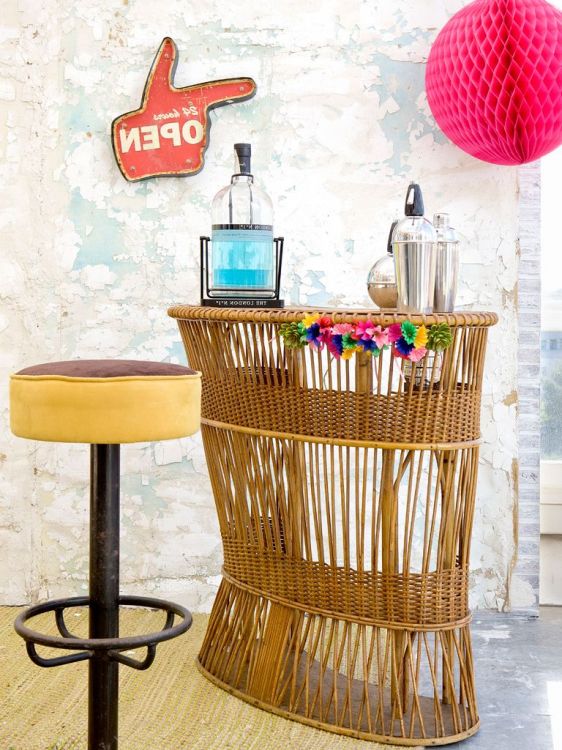 The most famous of the hours is an infallible claim in any venue… Recreate that 2×1 look with summer-style bar furniture decorated with flowers. You will see how the corner acquires a beach air. Here it was made in the cane bar, from IKB 191 (€585). Stool, by Living Retro. Cocktail shakers, by El 8. Luminous sign in the shape of a hand (€100 at El Laberinto). Rug by Leroy Merlin.
The good life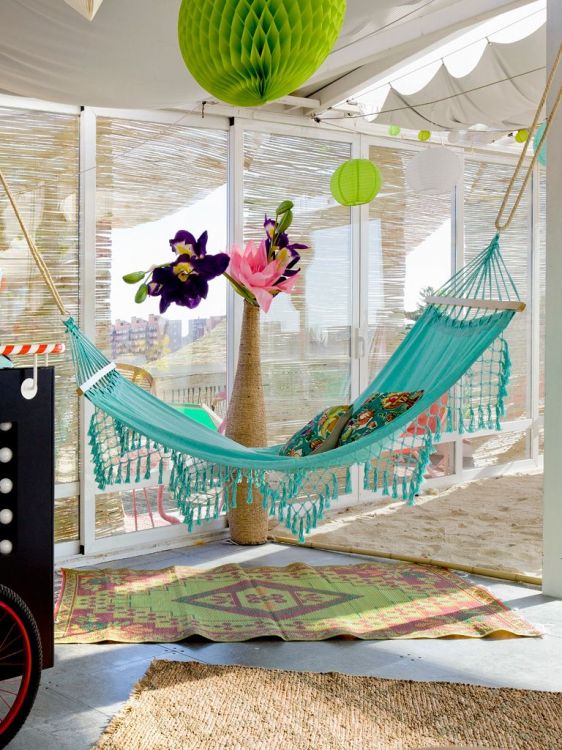 Did you know that hammocks were called the "cradles of the gods"? Due to their gentle swinging, they are highly coveted in summer to enjoy naps and moments of peace. To evoke the waters of exotic paradises, the Quito hammock, by Bauhaus, in turquoise cotton (€34.90) is perfect. Cushions, from Zara Home. Artificial flowers, from A Loja do Gato Preto. Vase, from The Labyrinth. Patterned plastic rug from Los Peñotes.
Top designs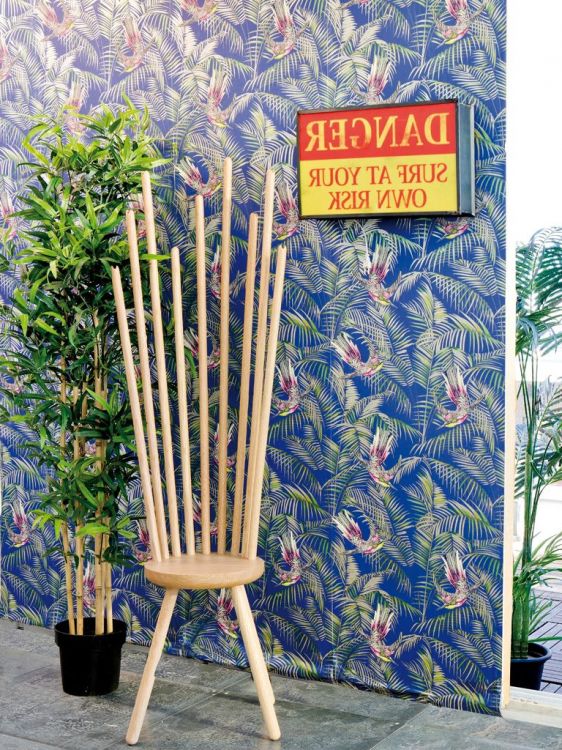 Design-loving beach gourmands also crave a cool beach vibe. Spectacular, the chair (€529) by Los Peñotes and the Sunbird paper, with exuberant vegetation, by designer Matthew Williamson for Osborne & Little (€106/roll). The decoration is completed by a trendy detail, the backlit poster, by Polonium 209 (€140). Bamboo, from Ikea.
In the shadow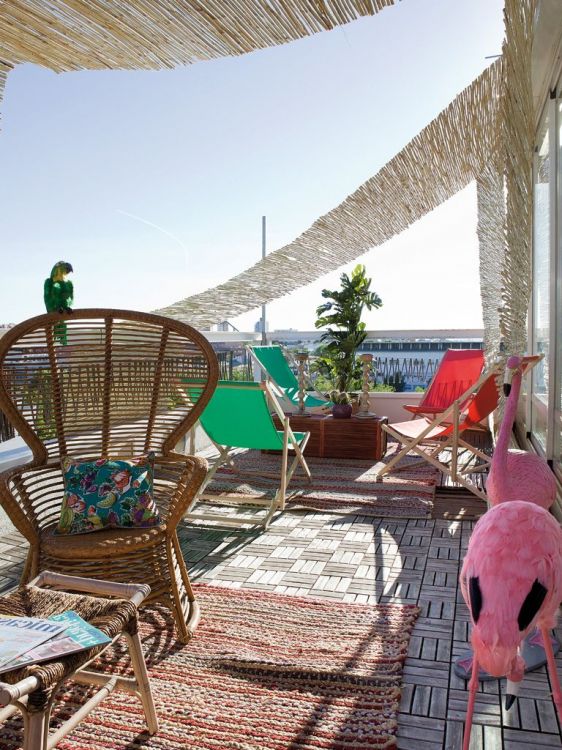 Protecting yourself from the sun under a palm tree or a tree is not always possible, but it is easy to create a cool area with hurdle blinds, like these by Leroy Merlin; or with shade sails with cheerful fabrics. See how it is done at www.micasarevista.com/manualidades-diy/parasol-de-tela
Multicolored tables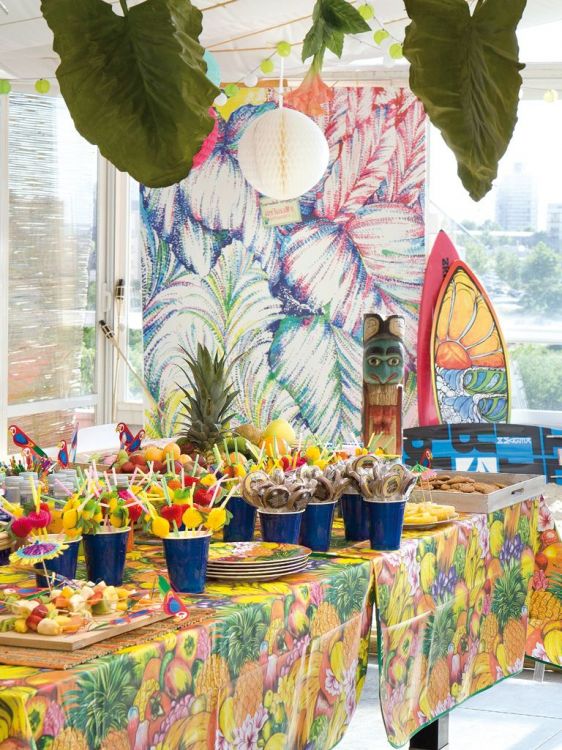 Dare with a presentation where chromaticism is the protagonist. Look for inspiration in trays full of tropical fruits. Mix vitamin colors: orange, green and yellow. Prepare to chop fruit skewers and freshen up drinks with straws decorated with mini paper fruits, like these from Tiger. Laminated tablecloths, from Zara Home
(€39.99 each). In the background, panoramic paper Caracas, by Caselio; measures 4.50 x 2.0 m (€246.40). Tiki, from The Labyrinth.
Safe from sharks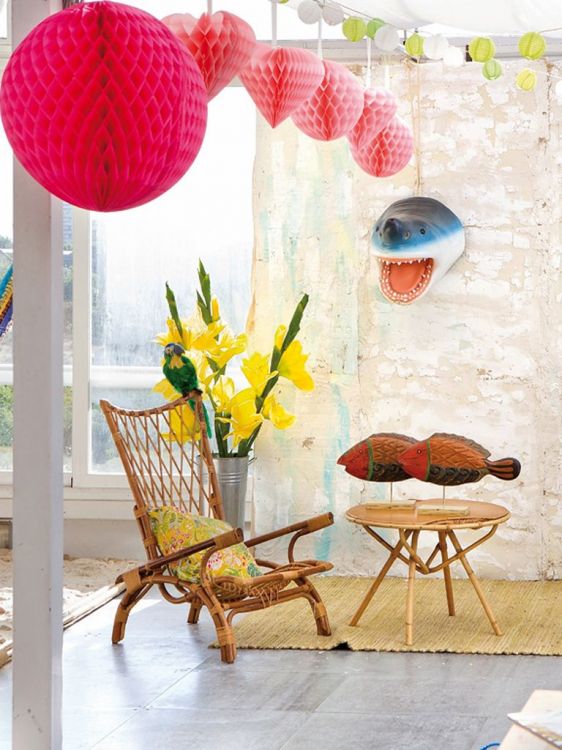 In this corner there is nothing to fear. It is a relaxing environment to enjoy free time.
The head of the shark that watches us hangs like a trophy; is from The Labyrinth (€180).
Armchair (€590/two) and table (€190) from IKB 191; both are made of bamboo, of French origin, from the 1940s. Cushion, from Los Peñotes. Fish (€39.95 each); artificial flowers (€26.95 each) and bucket
zinc (€23.95); everything, from A Loja do Gato Preto. Visionär model pink paper decorations,
from Ikea (€3.99 and €9.99).
Beach background for selfie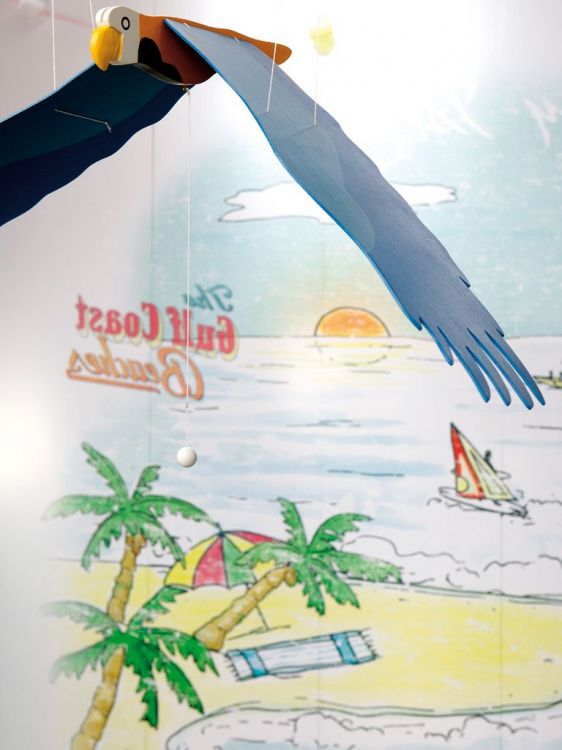 Palm trees, surfboards, fine sand… you can have all this and more with a wallpaper or mural to decorate your walls. There are many designs with those prints! From photos of exotic beaches to illustrations like this Valley Isle mural by Coordonné. Parrot to hang from the ceiling, from El Laberinto.
Feeling of freshness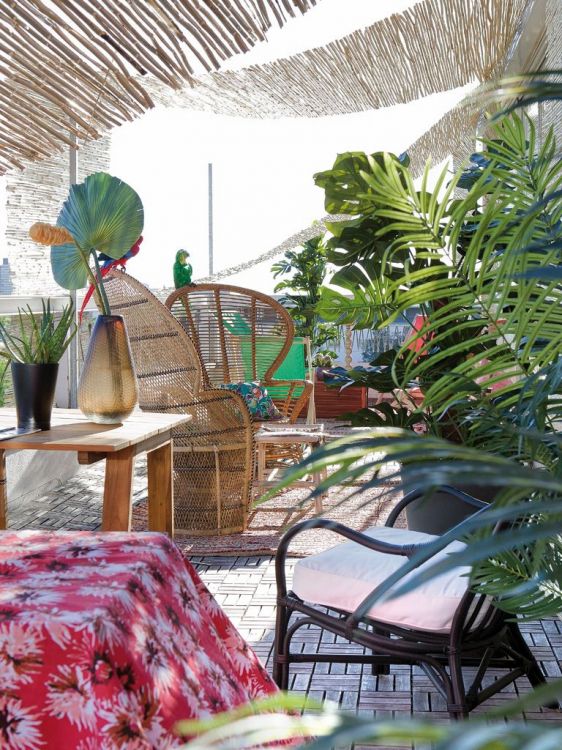 Not all sun, not all shade. The ideal is that there are areas where you can take refuge in the hottest hours. For the unconditional of the star king, it will be necessary to leave some sunny corner. Armchairs: black, from Ikea; with high back and horizontal stripes, from IKB 191; and Emmanuelle style, from Living Retro. Cushion, from Zara Home. Natural reed blinds (€22.90/roll at Leroy Merlin). Wooden table, tablecloth (€63.75) and plants, by Los Peñotes.
Evocative mix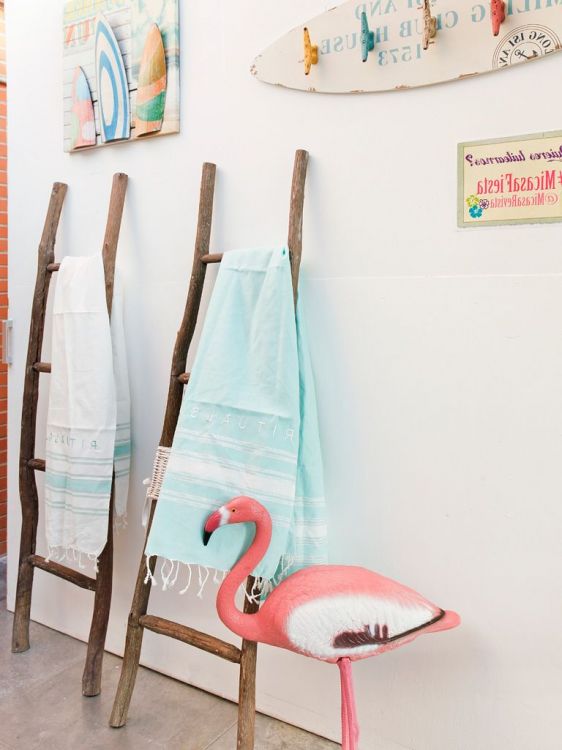 Rustic wooden stairs, which give the setting a shabby air (€39.45 each at Los Peñotes), serve as a coat rack. On the wall, coat rack, painting and flamenco, from El Laberinto. Towels, by Rituals in the colors of the summer 2015 limited edition. Above these lines, cups (€2.50 each) and plates (€3.95 each), at A Loja do Gato Preto.
Beachfront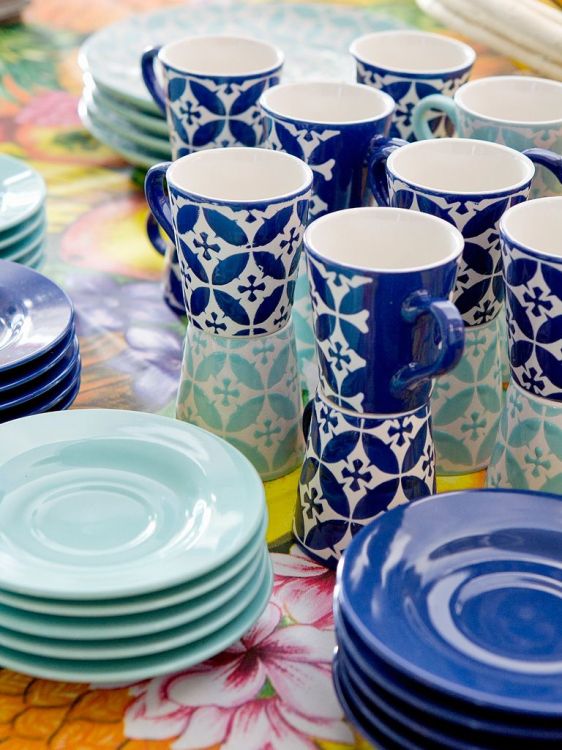 In an environment that evokes the sea, the mixture of blues with contrasting white is a must. They are the dominant colors in a nautical decoration.