Curtains are a simple decoration accessory, but chosen with good taste and style, they have the power to enhance any space in which they are placed, since there is a wide variety of textures and styles that add a very flattering look to rooms. That is why today we present you ideas and fashion trends of modern curtains for kitchens, bedrooms and living rooms.
A simple drape over the glass panes not only helps filter the light that enters the room, but also helps with decoration. We will show you below some of the most notorious trends for 2022.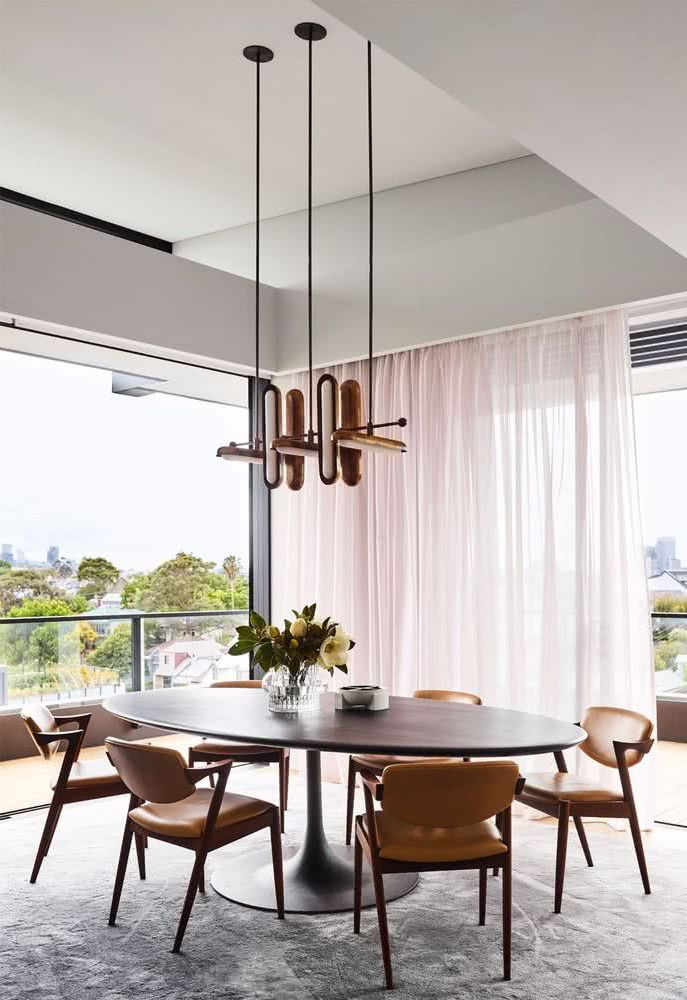 Bright colors
Curtains with bold colors can be used as a focal point in the decoration. For example, in the living room that we see in the photo below, neutral colors such as gray and beige have been used, and the yellow curtain provides a beautiful dose of color.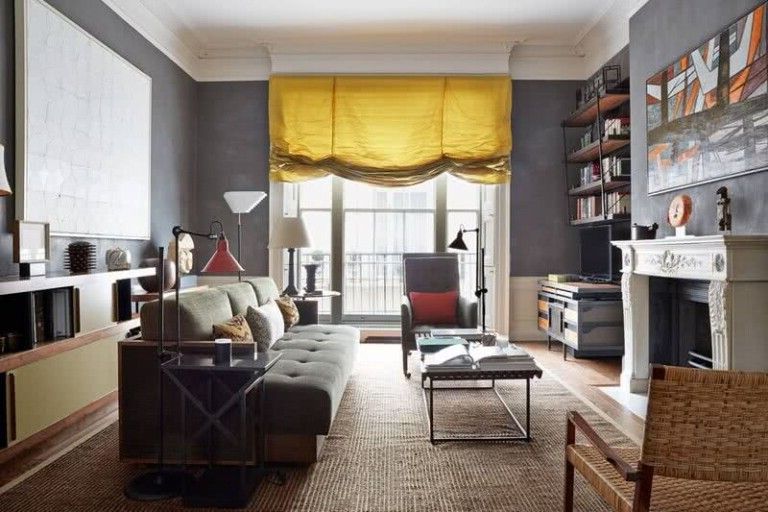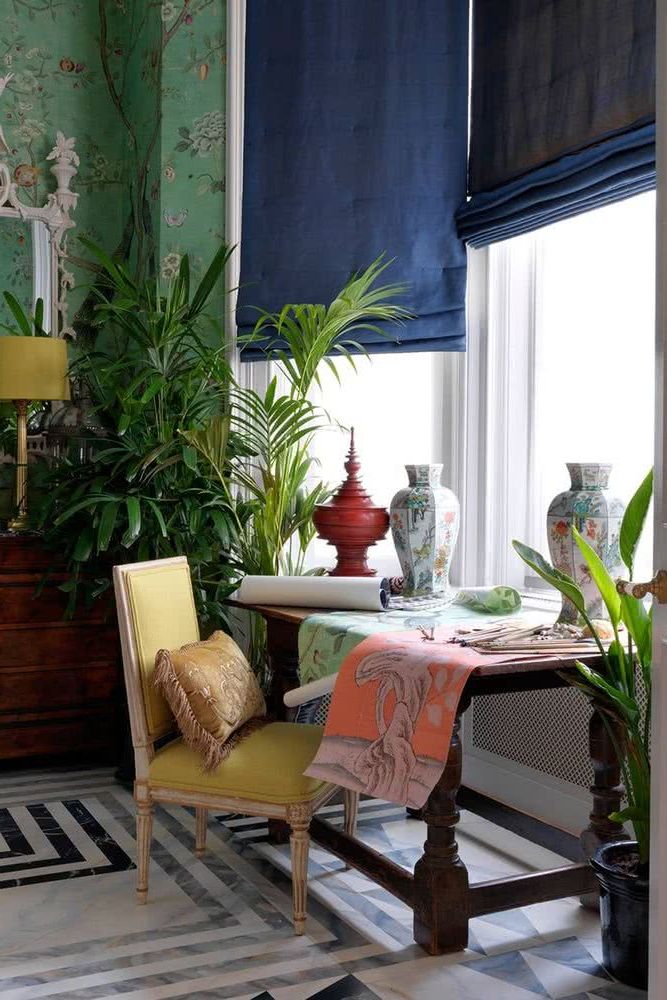 The color of the curtain can be combined with a decorative element, for example, in this case, it is combined with one of the cushions.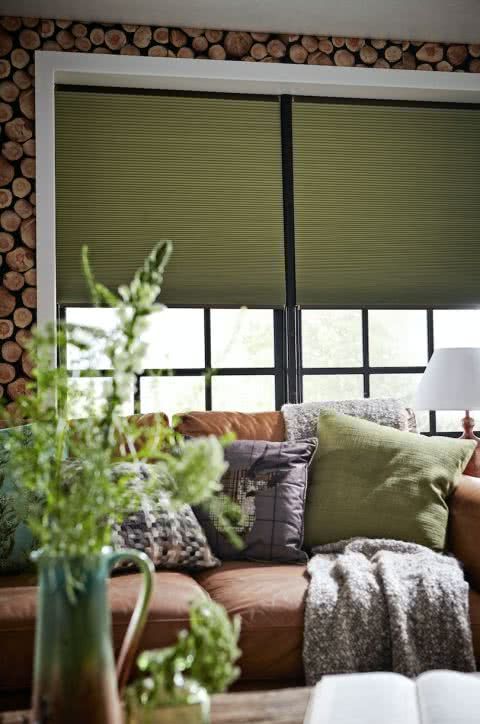 Neutral colors
Neutral colors such as white, beige and gray are also highlighted, to offer spaces a more elegant and distinguished look.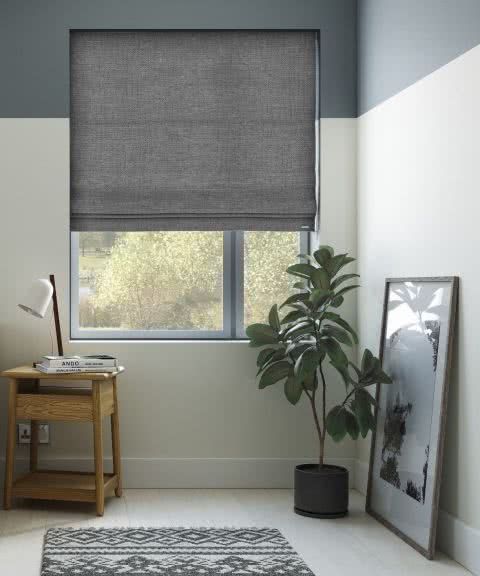 Classic neutral colors never go out of style, and they look great with all colors and styles.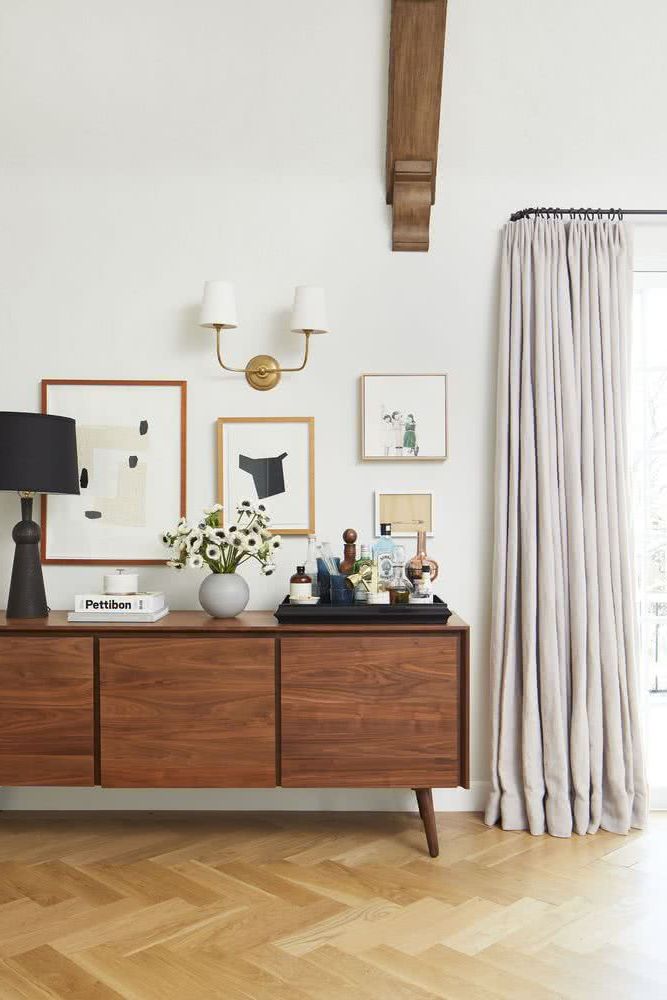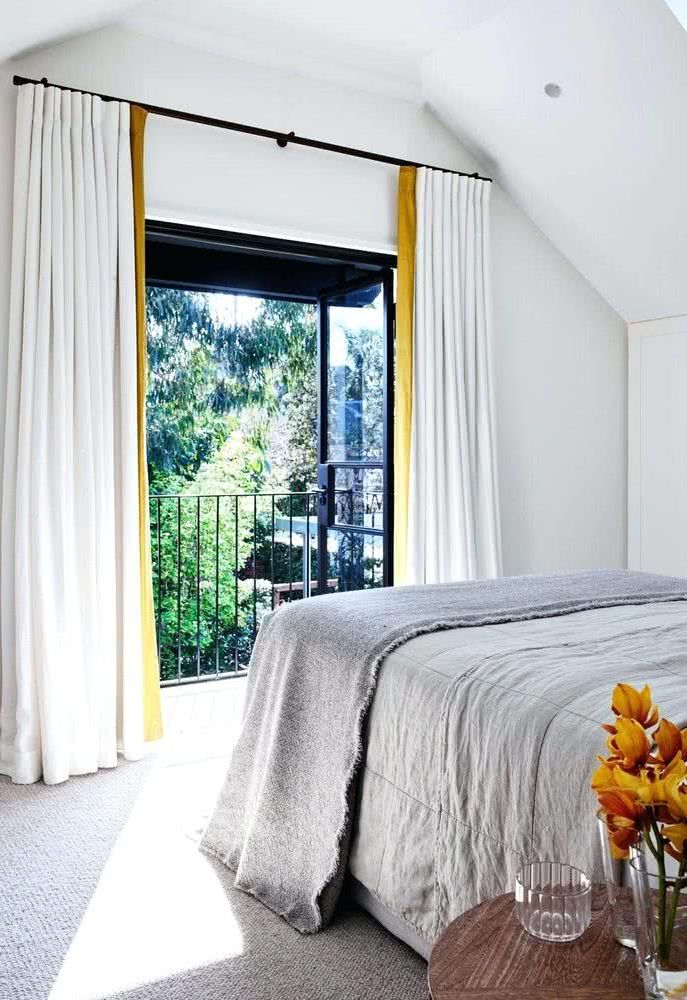 Gradient colors
This is another of the tenures that have been seen for several years. The gradient can be very subtle like the one we see below.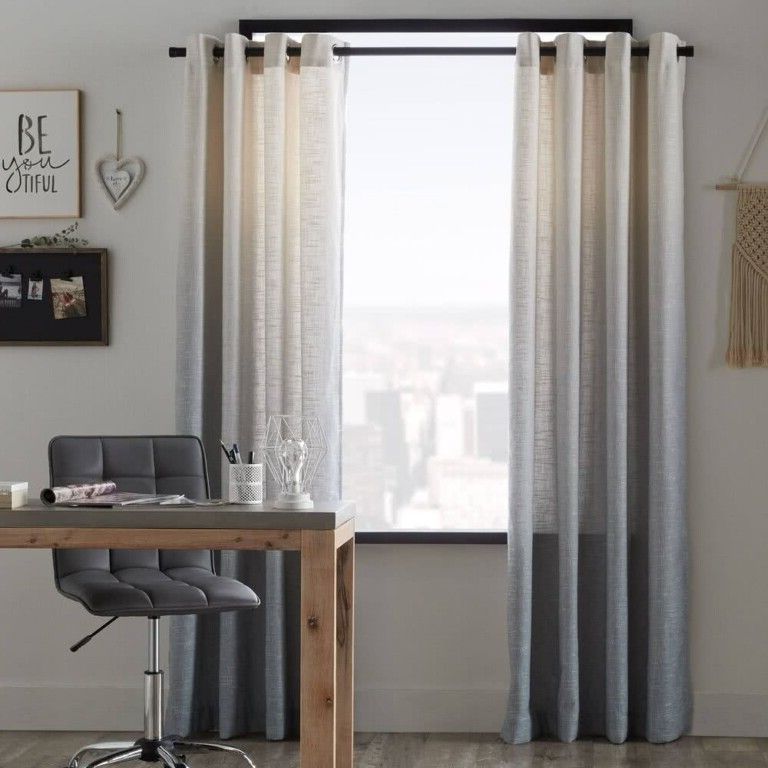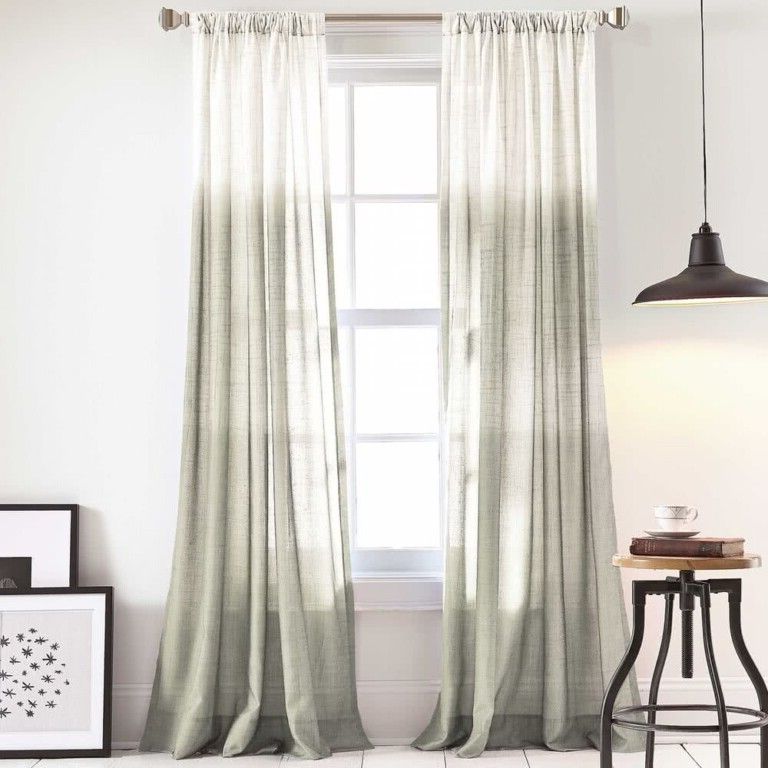 Or with more shades, for example, from almost white blue to a dark and saturated blue.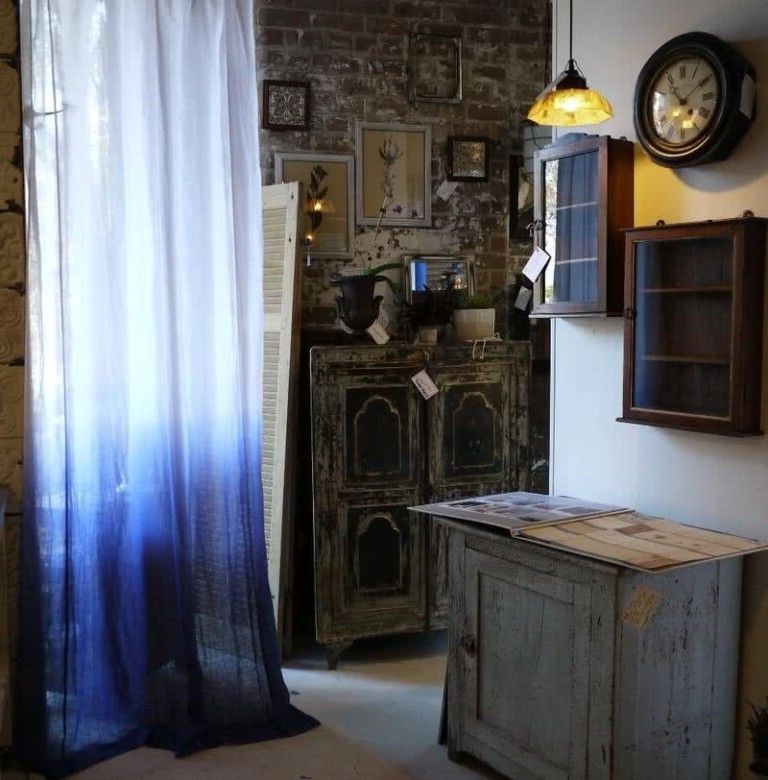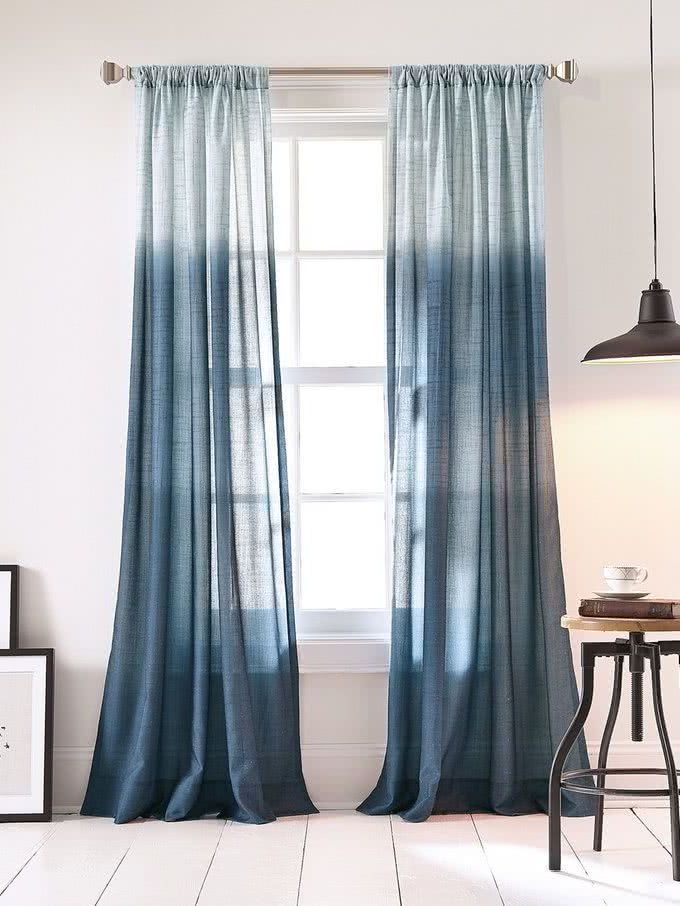 The gradient can also be seen in two tones, for example, from blue to brown.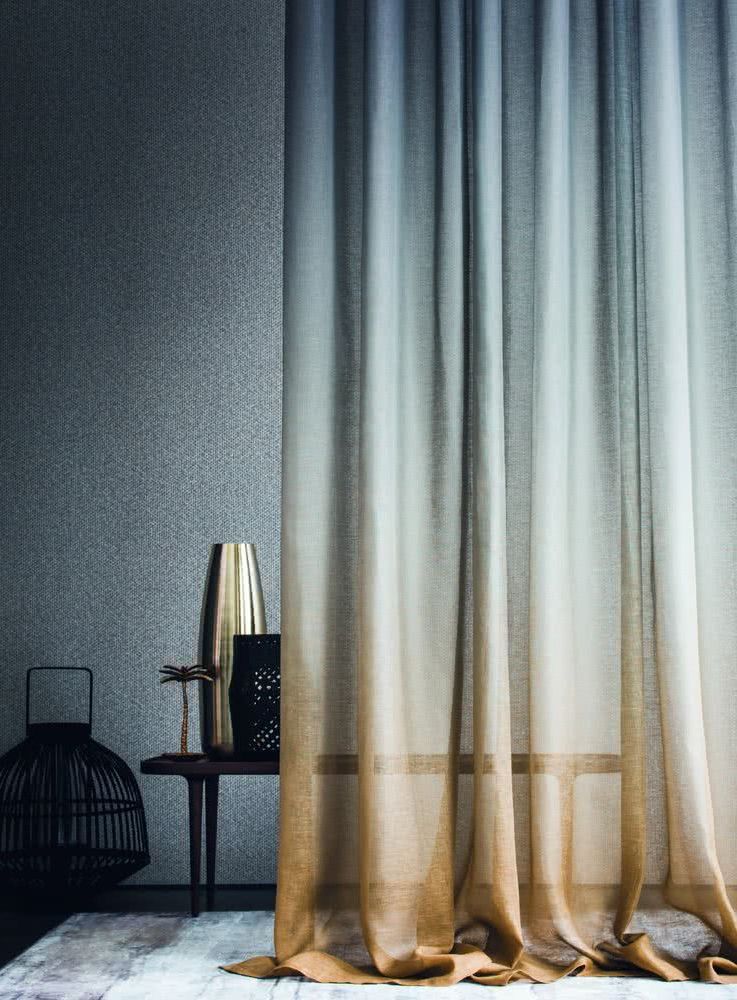 Floral and botanical prints
With regard to prints, one of the big trends is large flowers or botanical elements.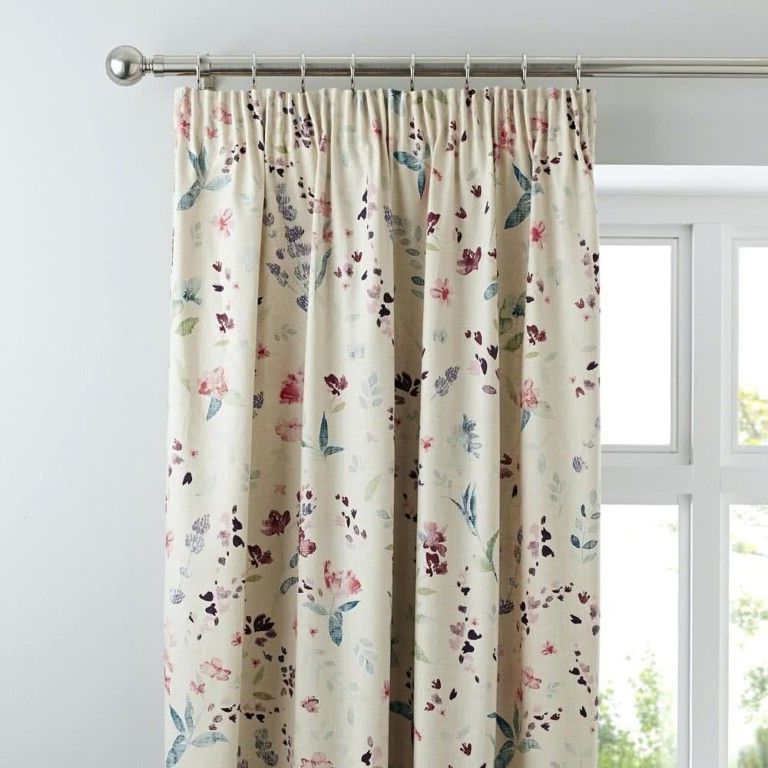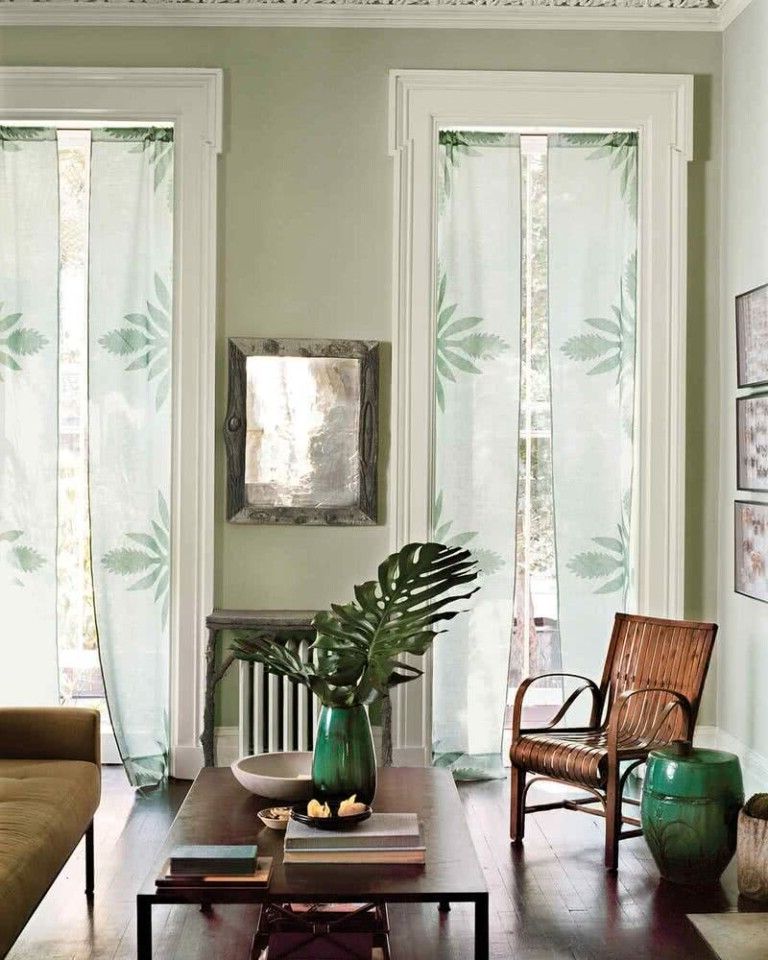 This fabric creates a striking contrast of dark gray and white.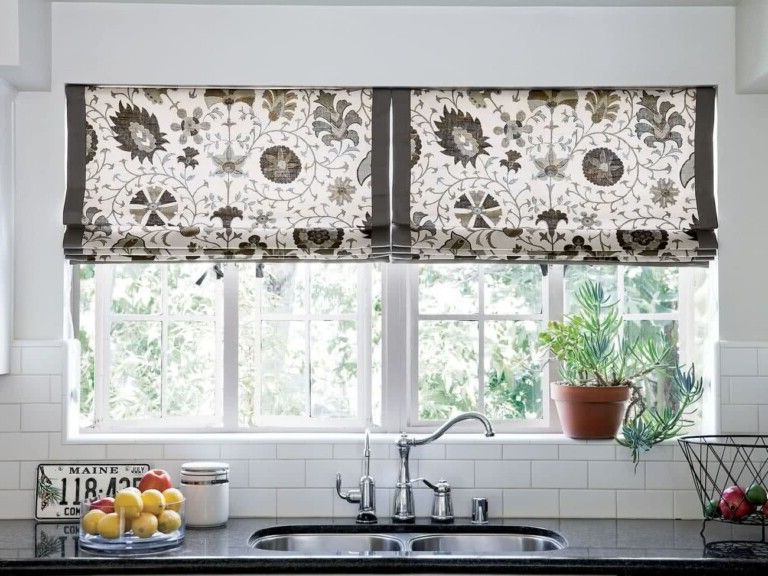 Geometric
We will also find tartan and geometric prints mainly.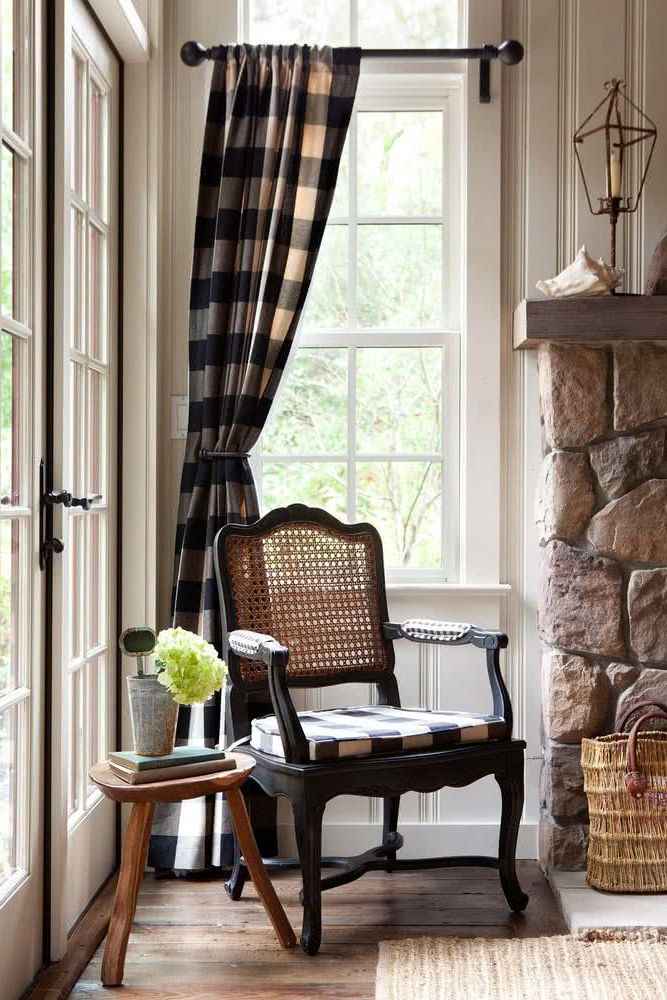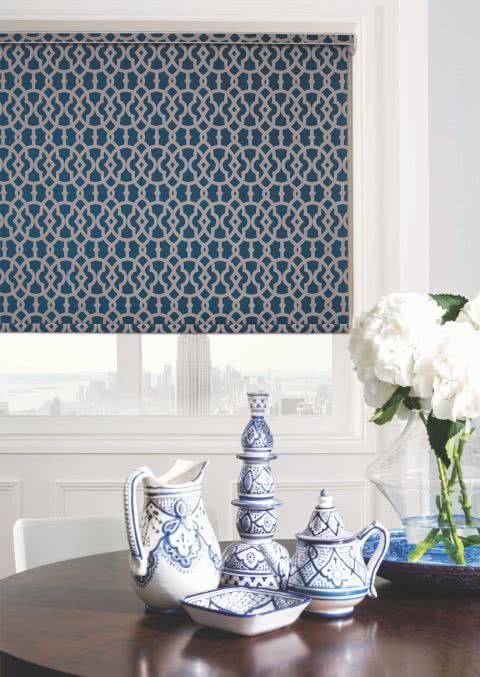 In addition to being one of the most effective ways to add privacy to spaces, they are one of the decorative elements that have the most style to offer, and can be used in windows, doors and as simple room dividers.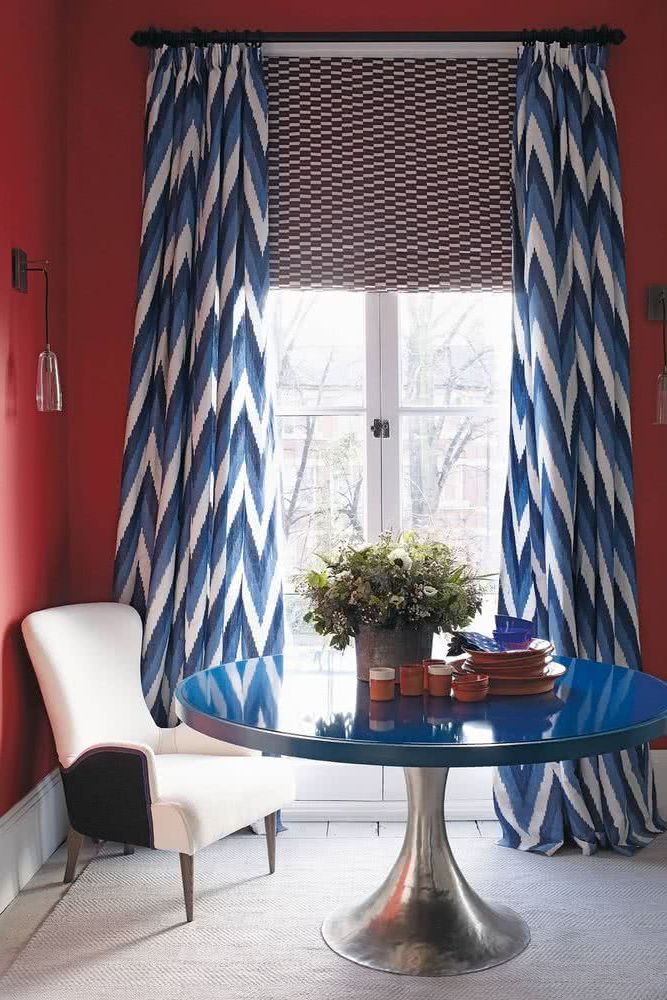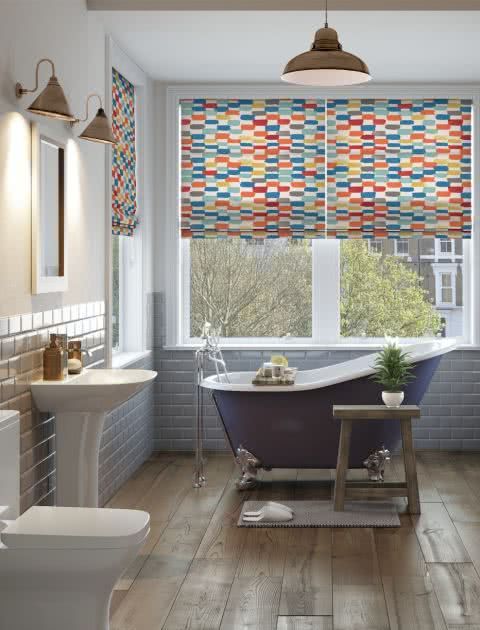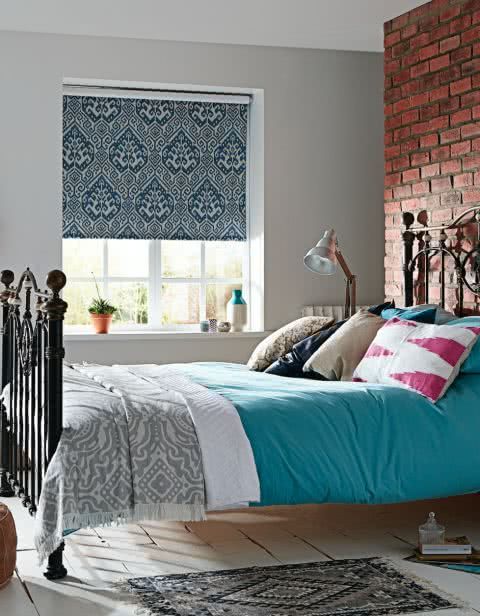 Two or three stripes
This style is also being used a lot. At the bottom of the curtain, a strip of another color is added.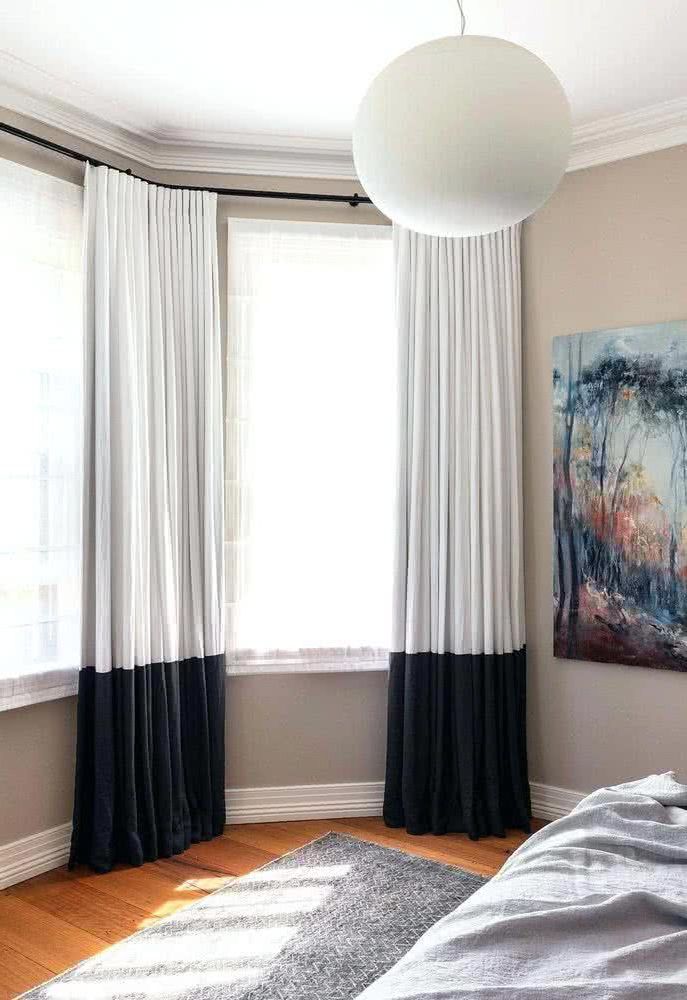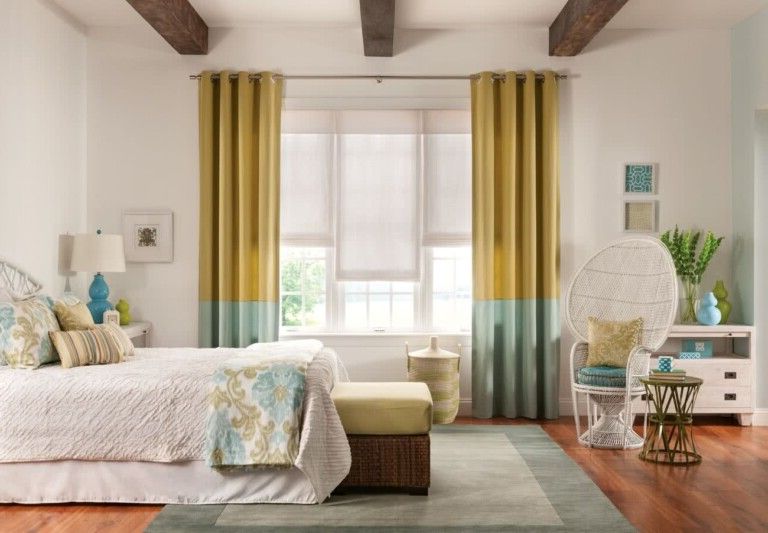 Two or three stripes can be used.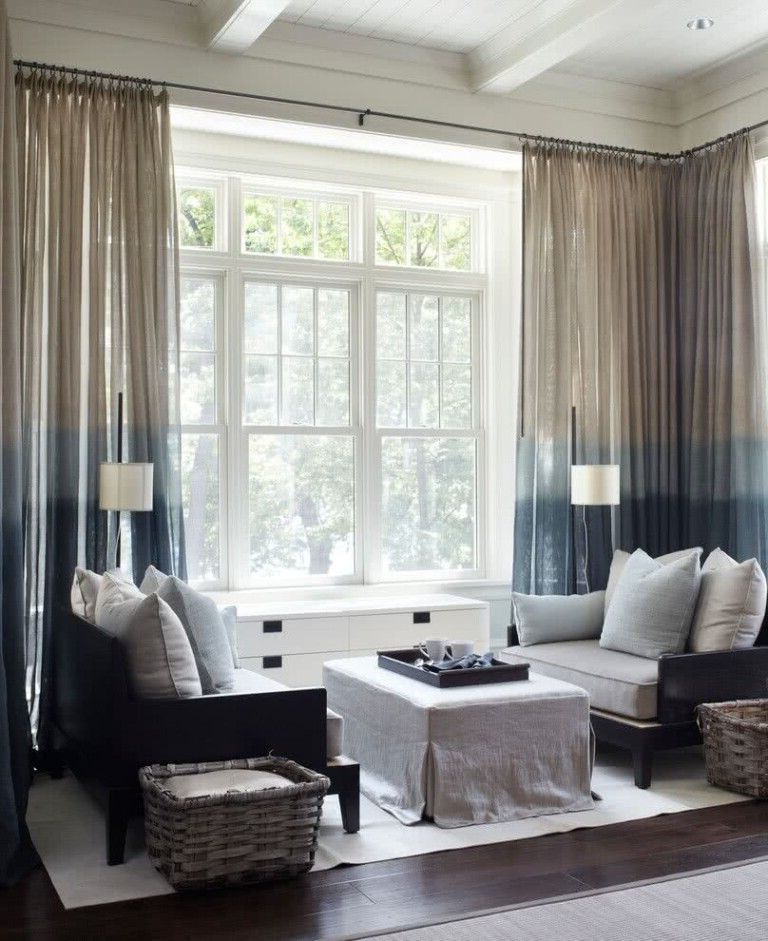 Stencil prints
If the curtains are long enough, a stenciled border pattern can be a good choice without being too overwhelming. Or a discreet pattern like the one we see below.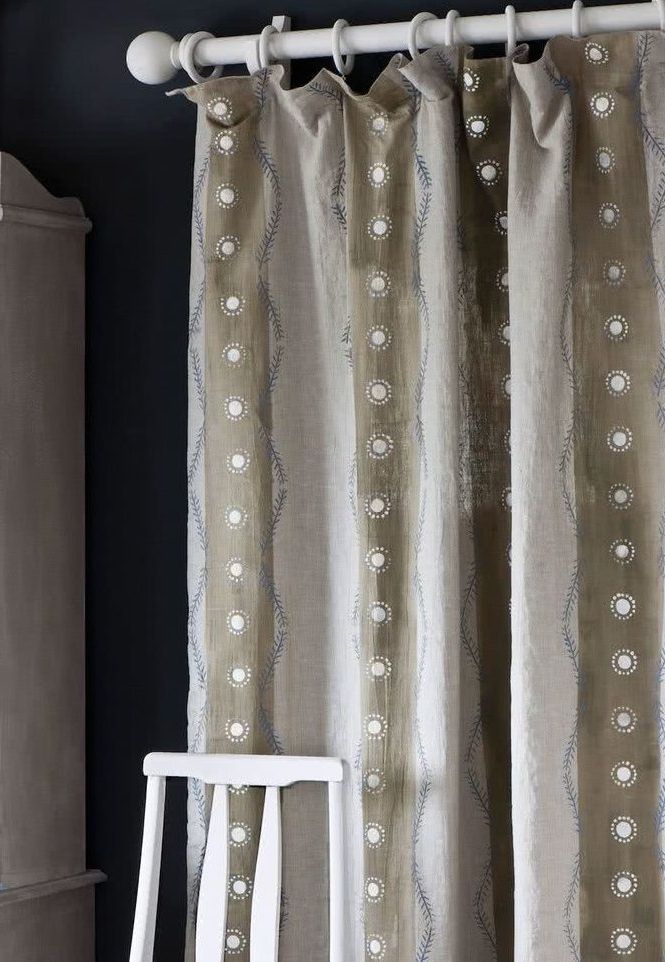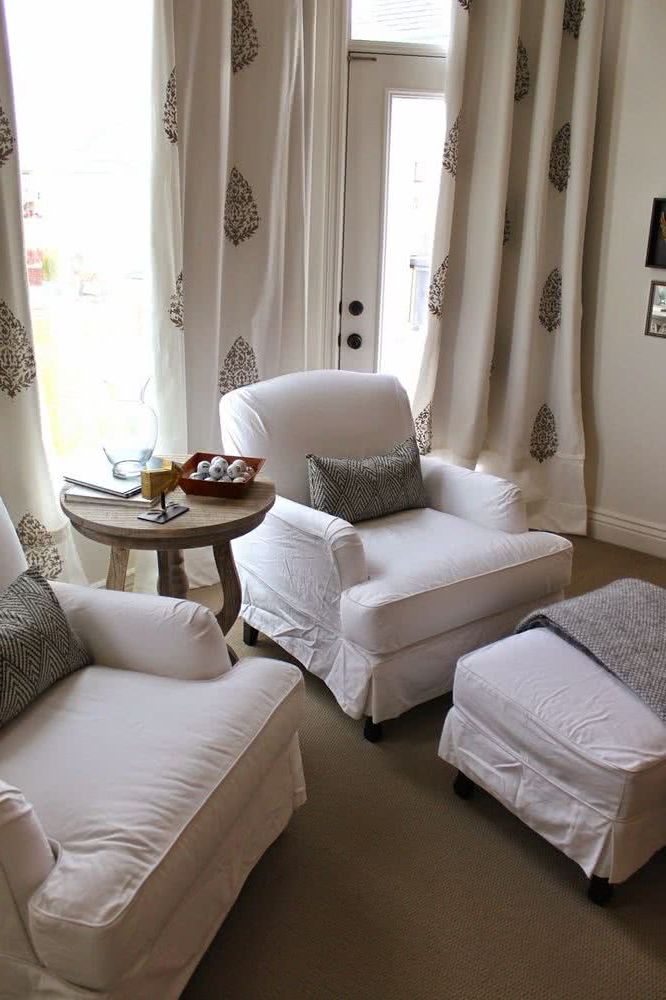 Interesting curtain rods
Not only can you focus on the curtains, the look of the rods can also help extend an elegant touch to the space. A lucite rod with elegant gold brass hooks can be a great option.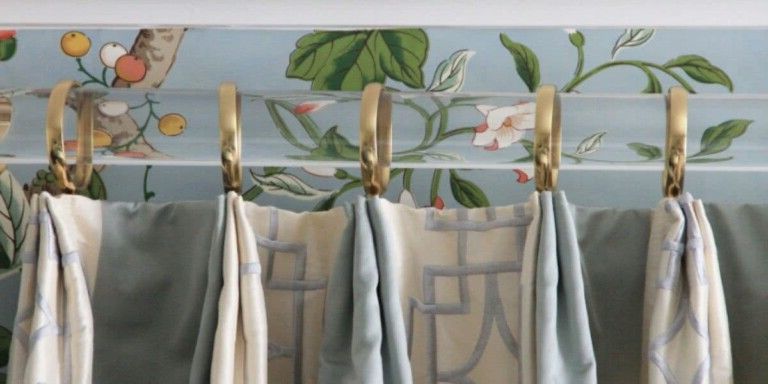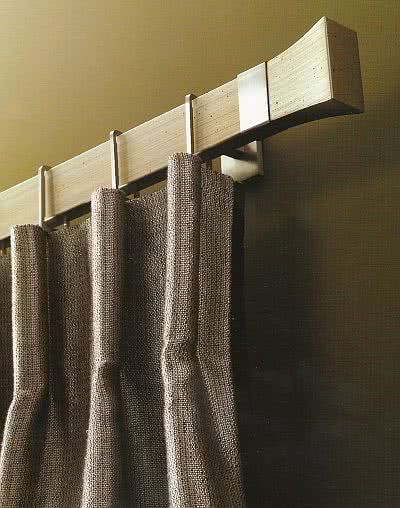 You can achieve a touch of luxury with metallic details. The look can be even more elegant and refined in a dark curtain.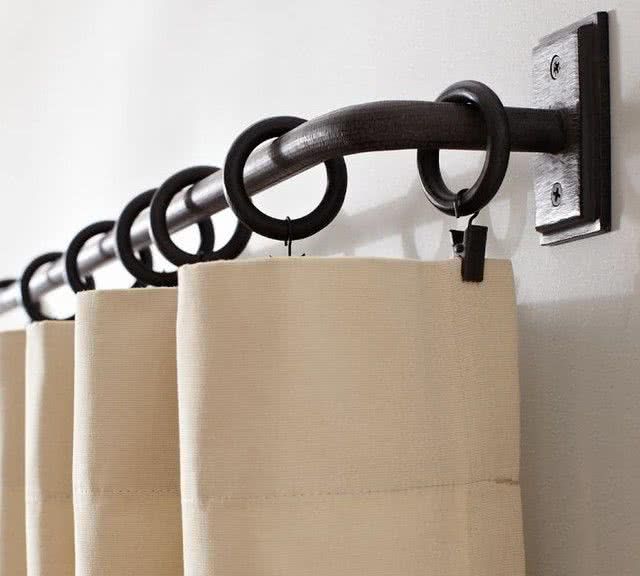 Curtains with lace
The lace trims at the bottom of the curtains will add a decorative and glamorous touch to the room.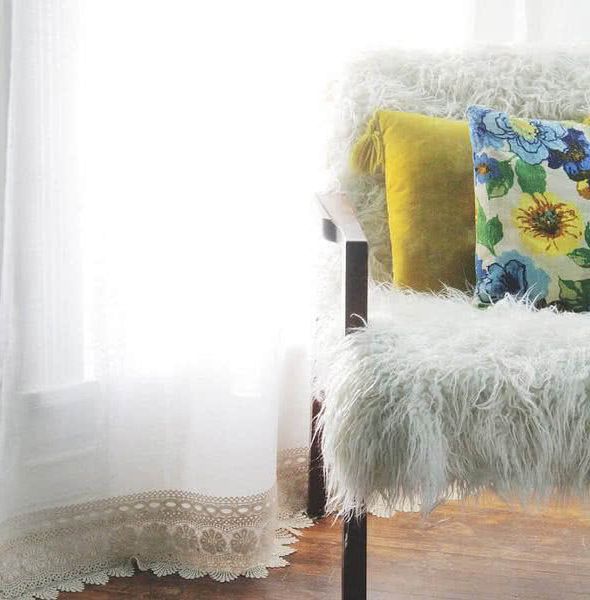 Adding vintage charm, this string of lace along a curtain looks great.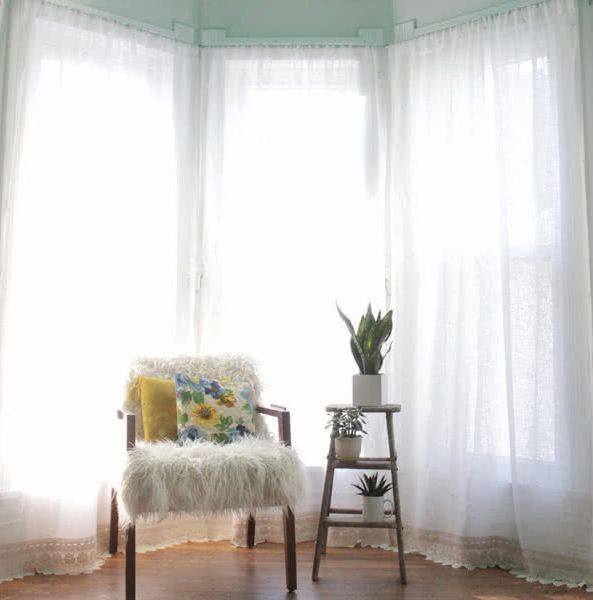 Fringed curtains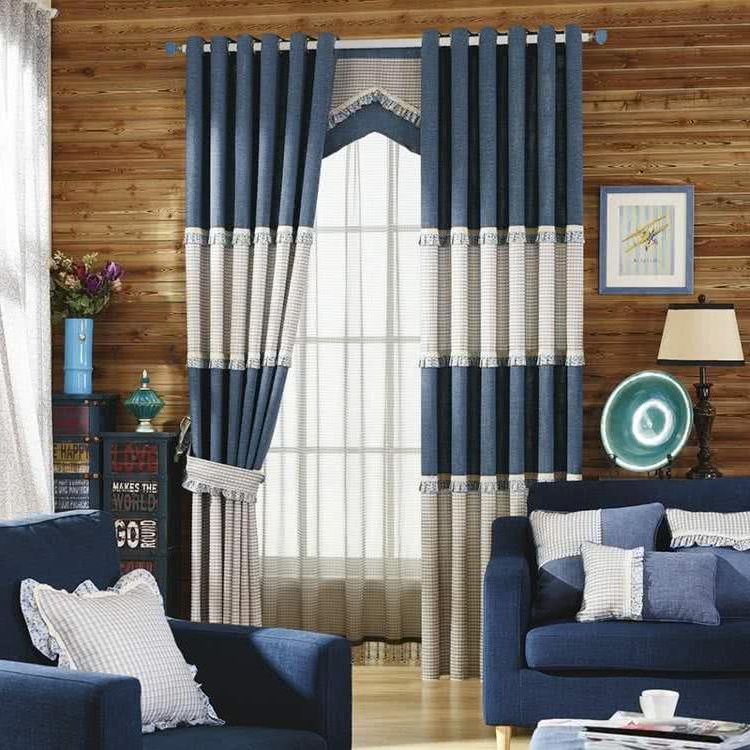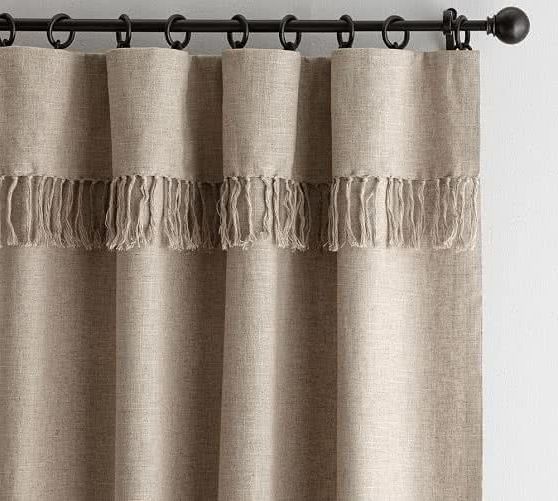 Pompons
This curtain is decorated with pom poms, it is perfect to create a cheerful atmosphere, and it is very easy to make.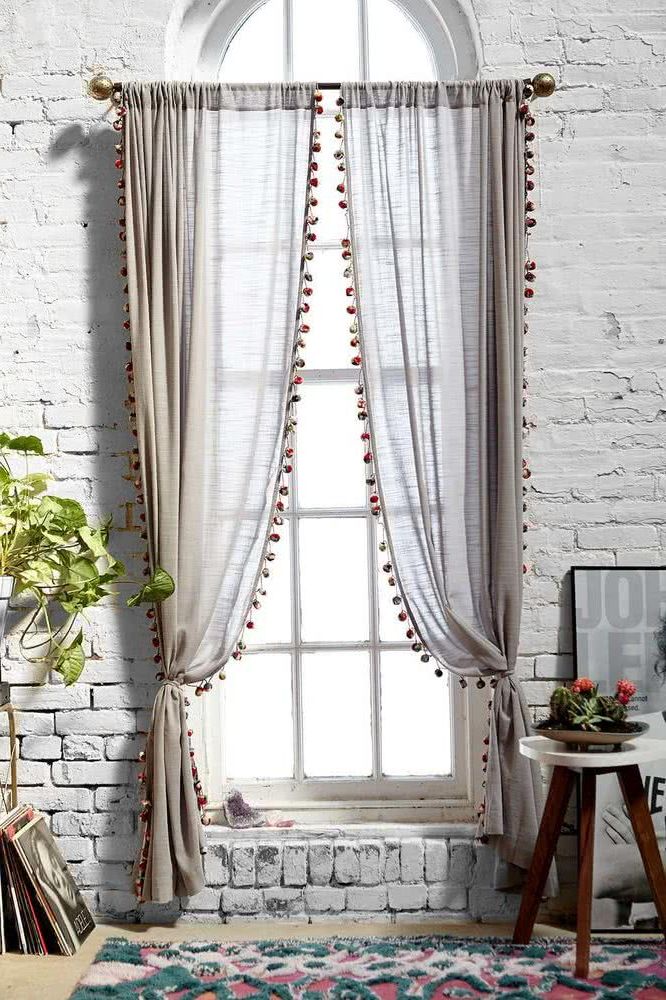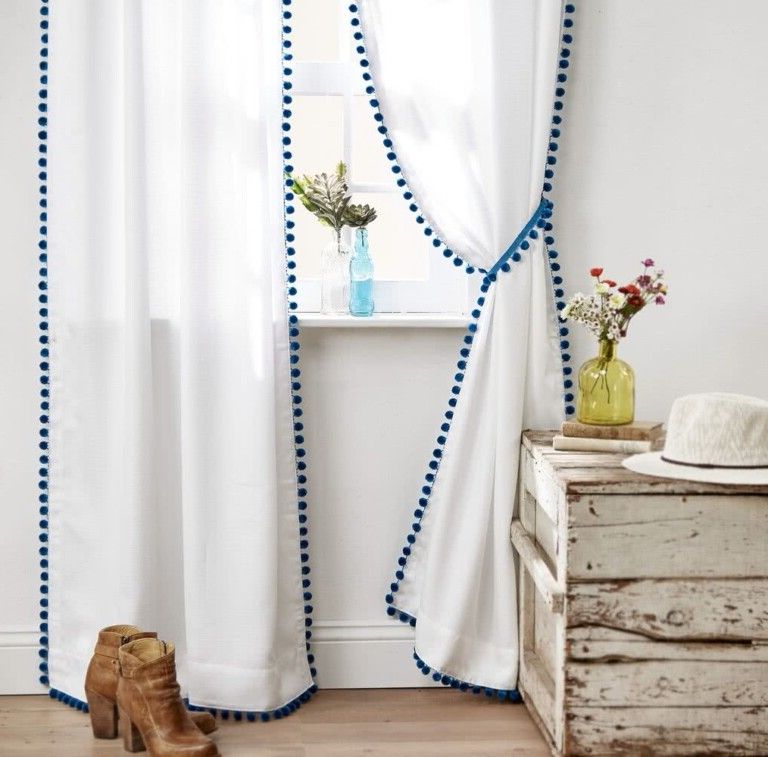 Textures
Currently, not only is the use of color important in curtains, but textures also play a key role, since it adds a great deal of interest to them.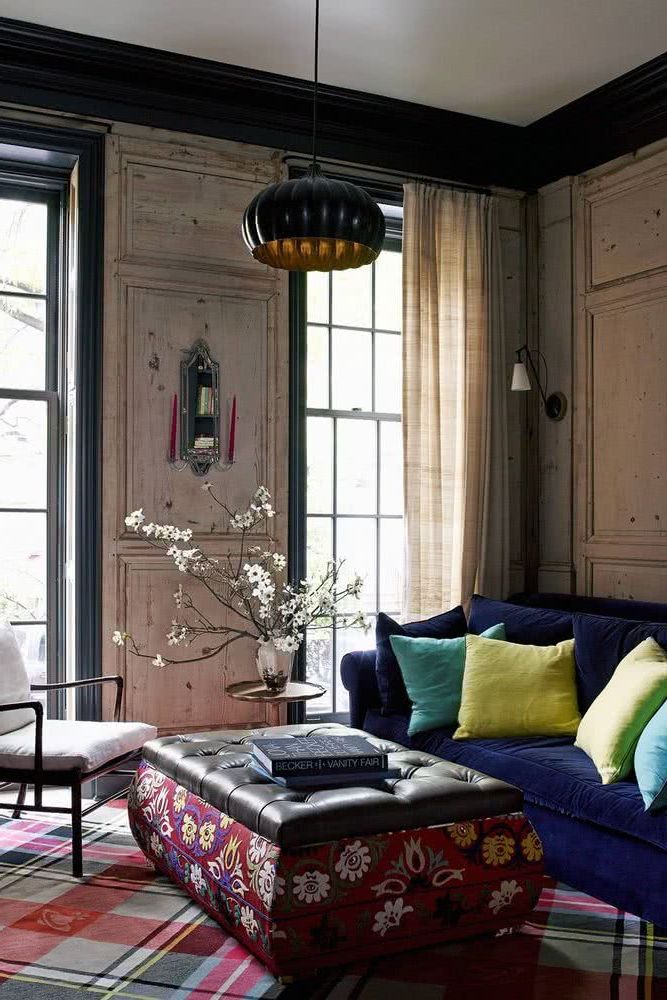 You can choose from curtains in fine and delicate fabrics such as silk or other more consistent fabrics such as linen, bamboo and natural fibers, which offer a more rustic style, ideal for incorporating into modern rooms.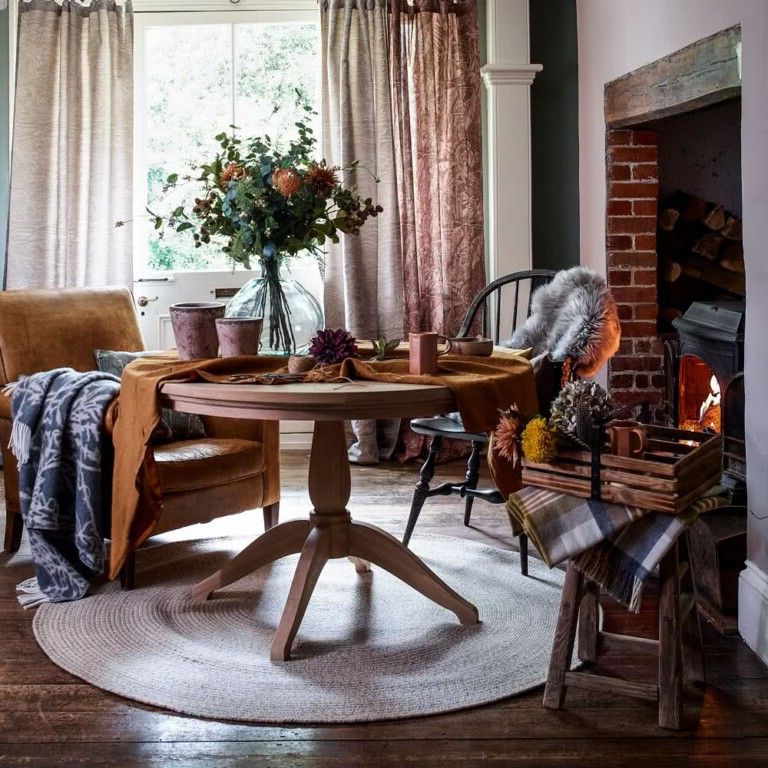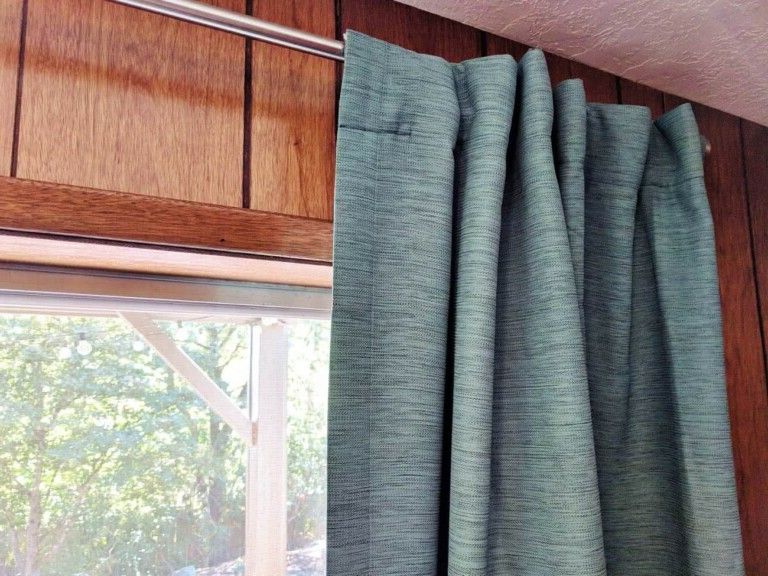 With drag
This way of arranging the curtains, resting on the ground, is very elegant and is being used a lot today.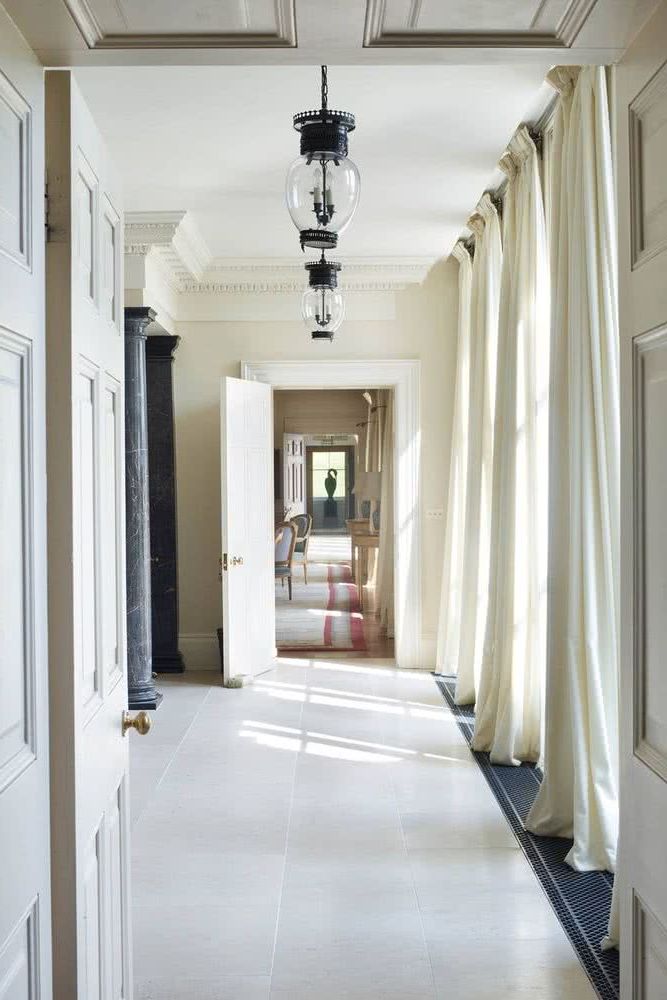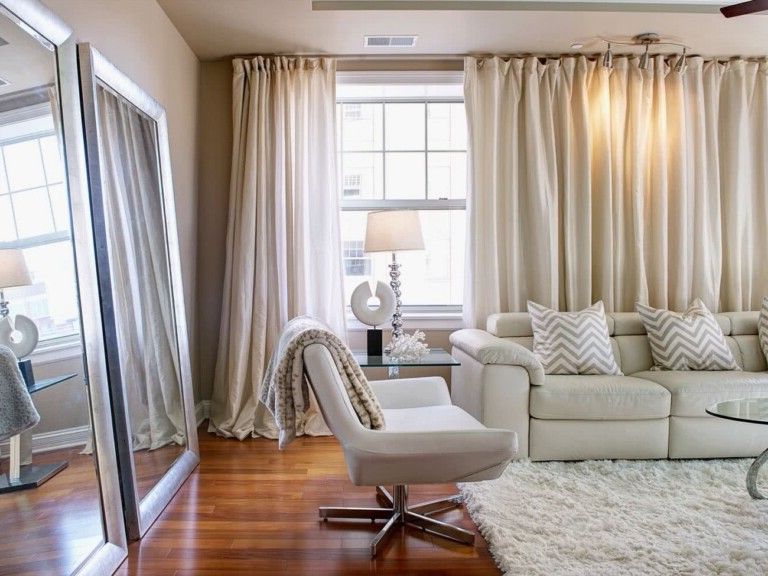 Modern curtains for the kitchen
The kitchen is a very particular place in the house, a place of permanent use and in constant need of cleaning. That is not why it should be a little decorated place. Here we present some options of curtains for the decoration of the kitchen windows.
Roller blinds
They have the advantage that they can be rolled up, in order to avoid splashes of any kind that could stain them.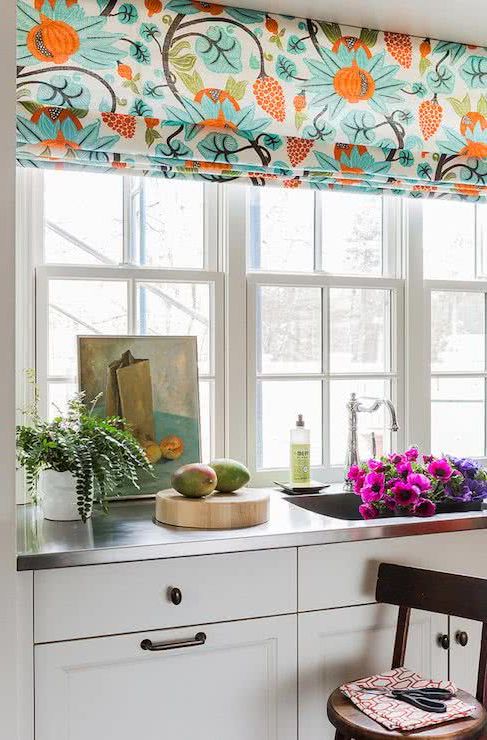 A simple fabric with a patterned graphic to match the room is more than enough to achieve a great result.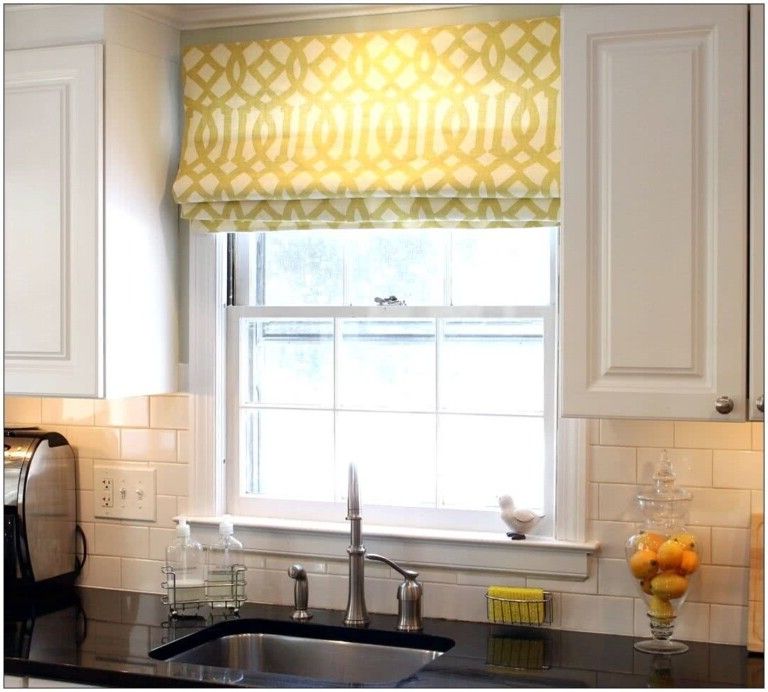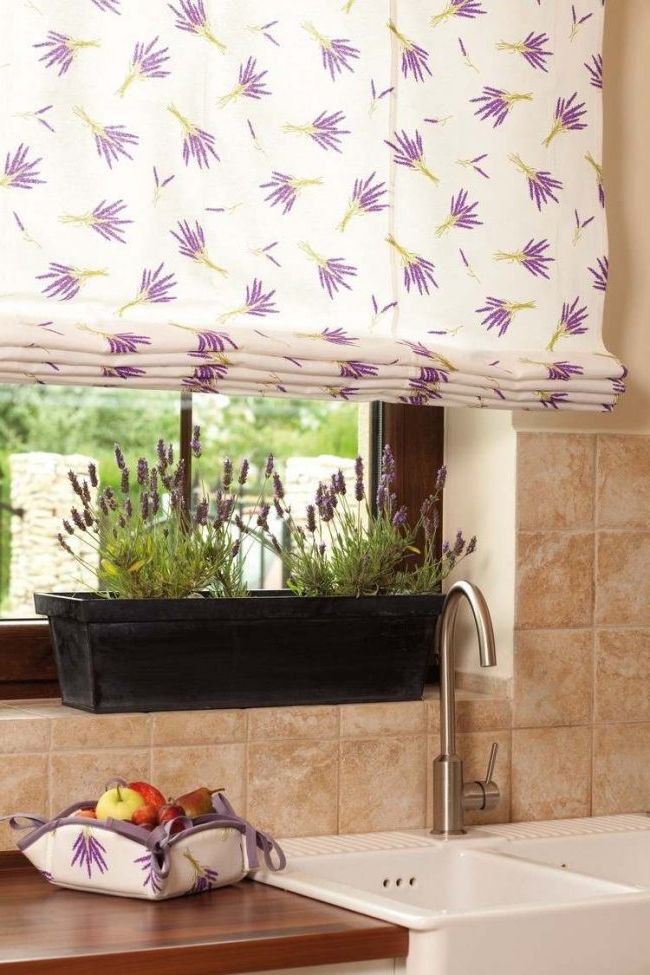 Below we see a beautiful and simple curtain, it combines well with plain walls, even if they are of other colors.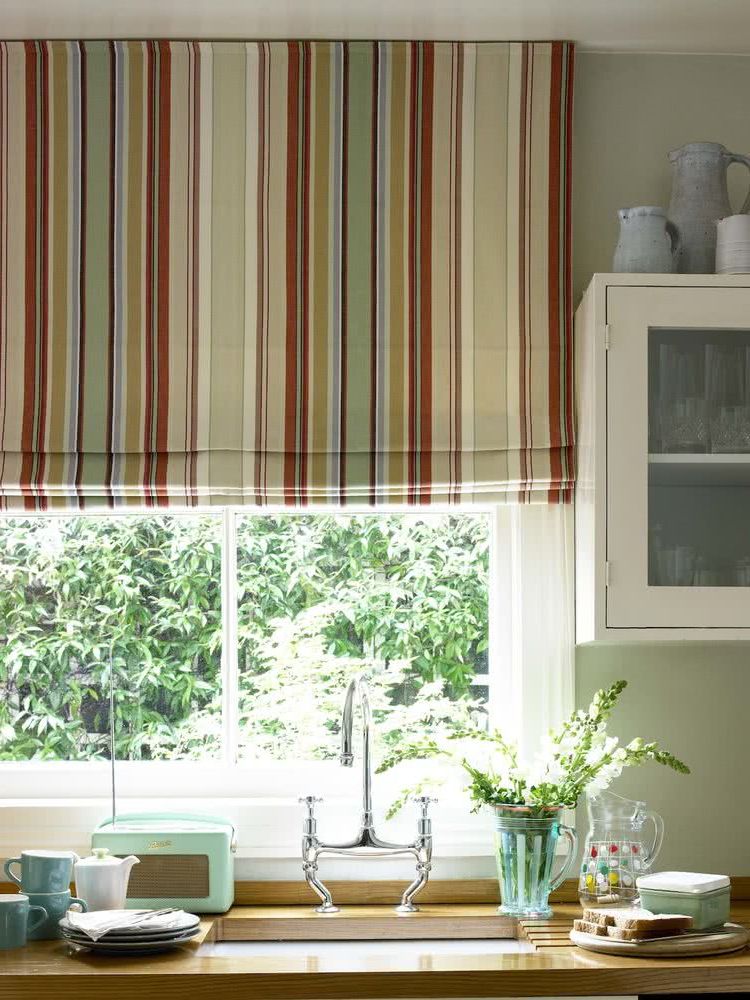 This type of curtains that we see below, are also one of the most modern options that we have today.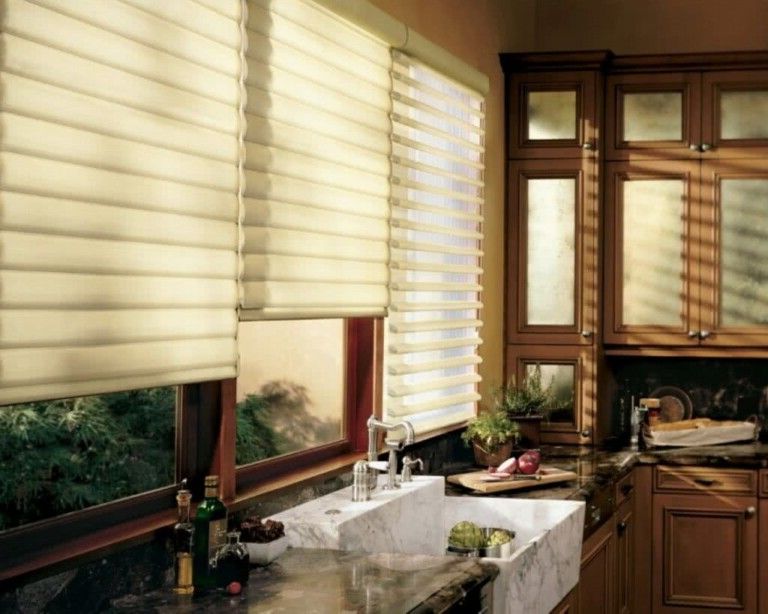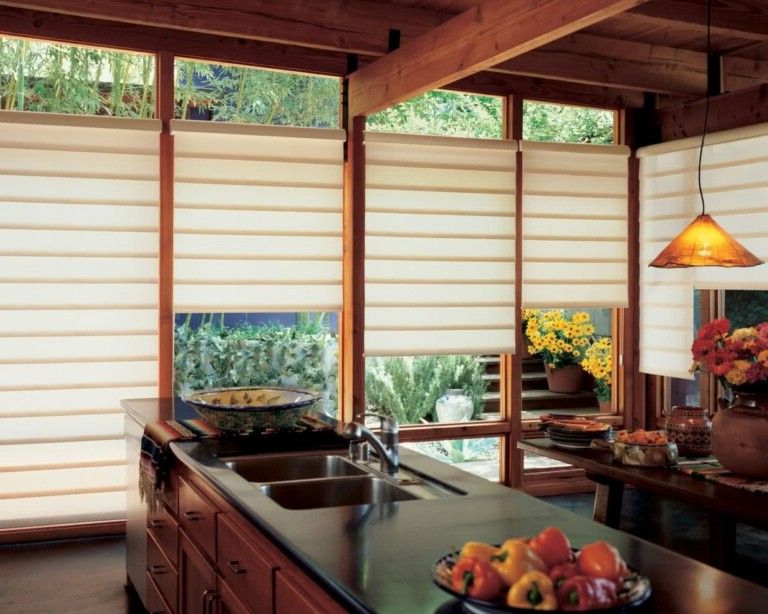 Roller blinds in the same color as the walls are a good option when you want to integrate the curtains into them.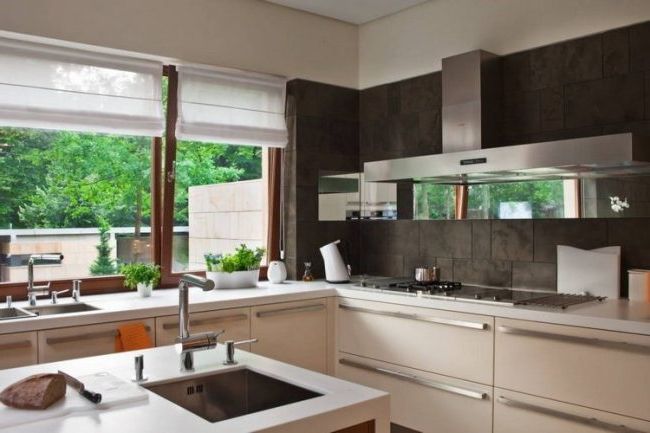 Rural or rustic style
This is a very romantic style, in which floral prints are used a lot, with fruits or farm animals and ruffles.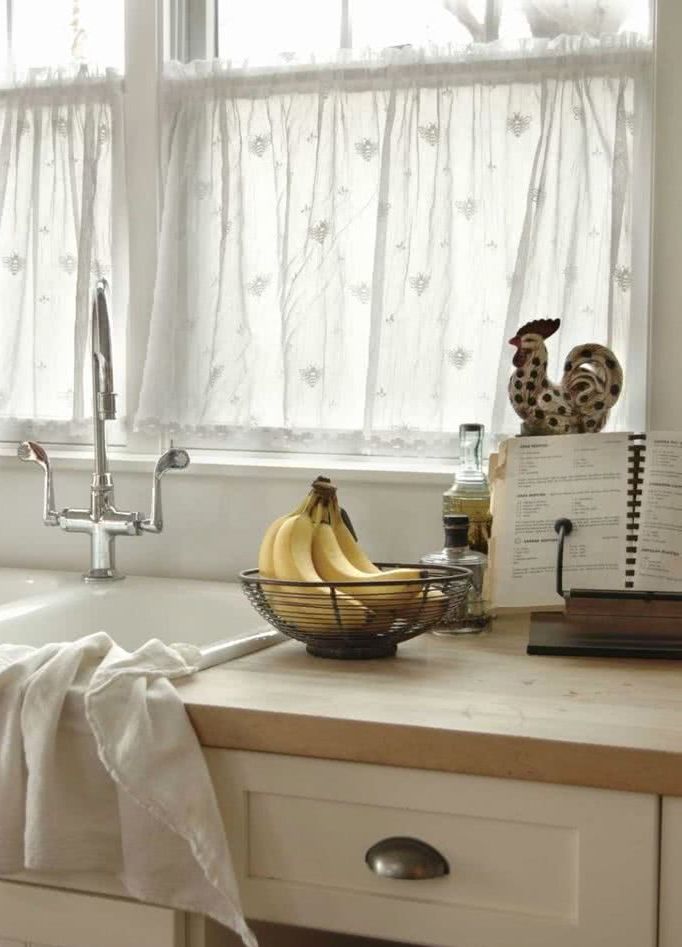 You can also use tartan prints, pompoms or tassels.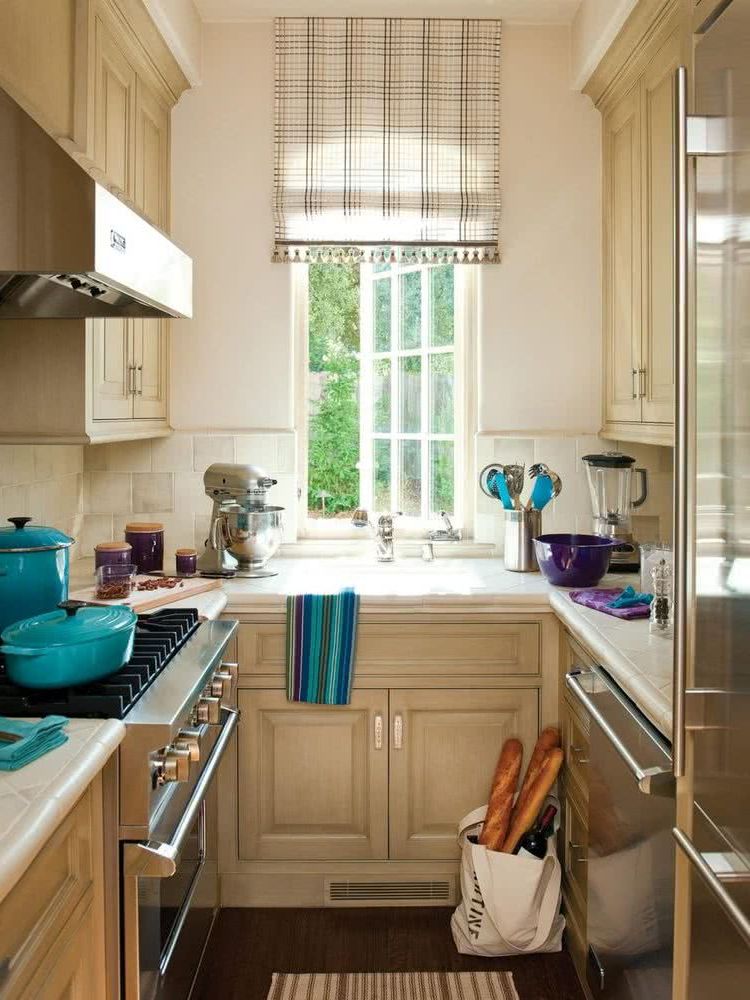 Or the rustic fabrics.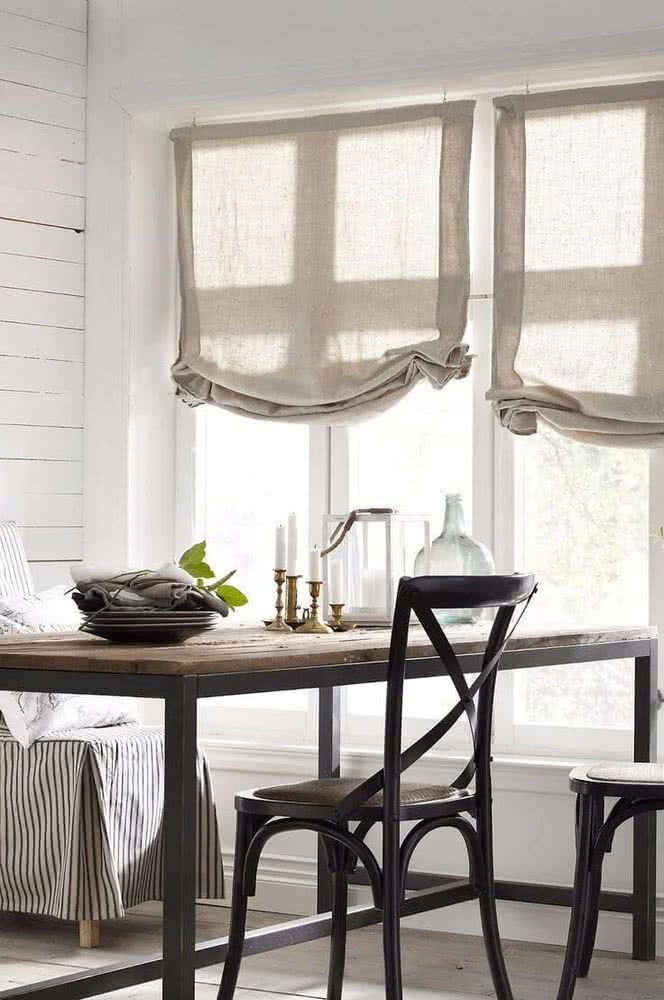 Also the short curtains, flounce style.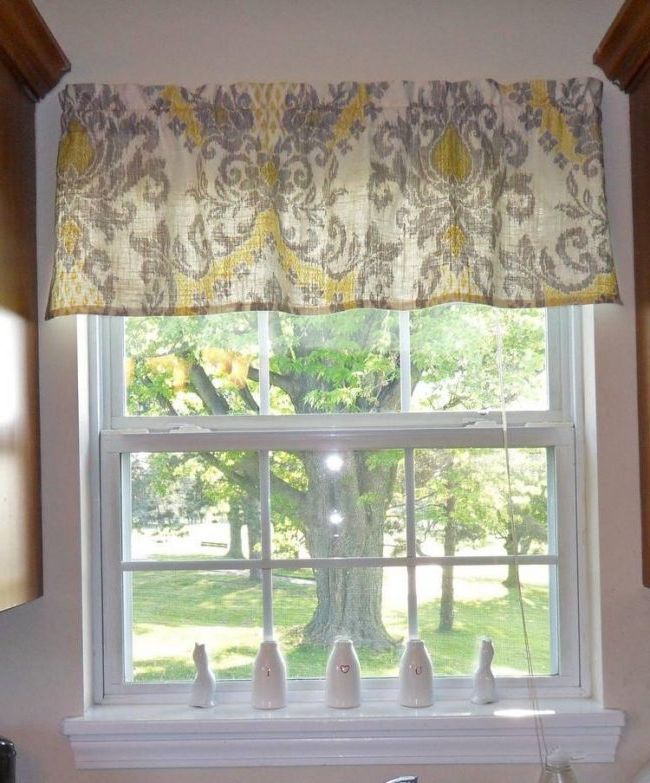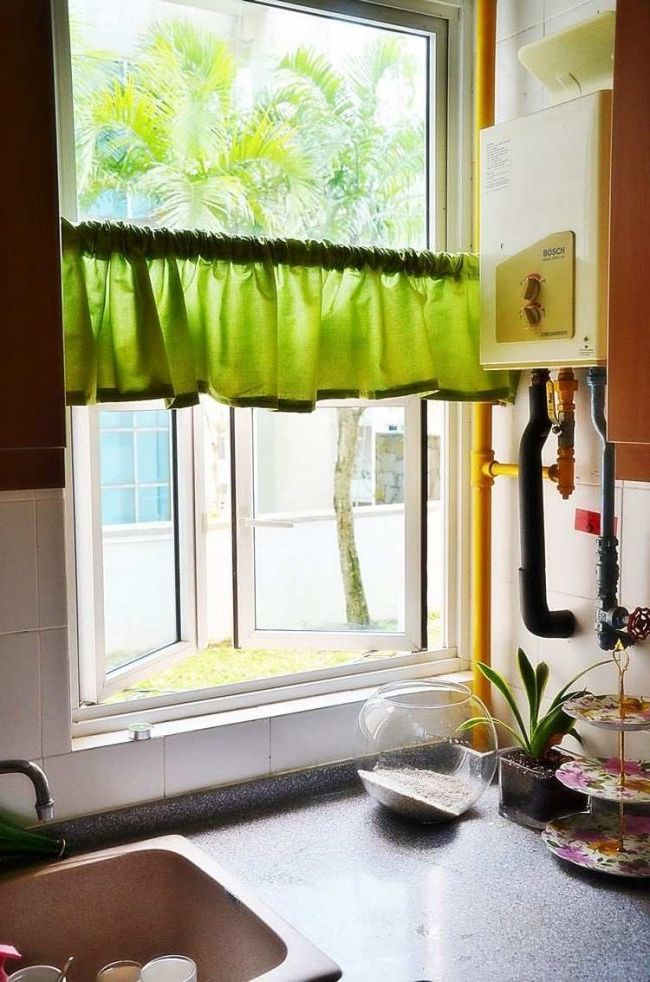 Classic
The vaporous fabrics allow the passage of generous light.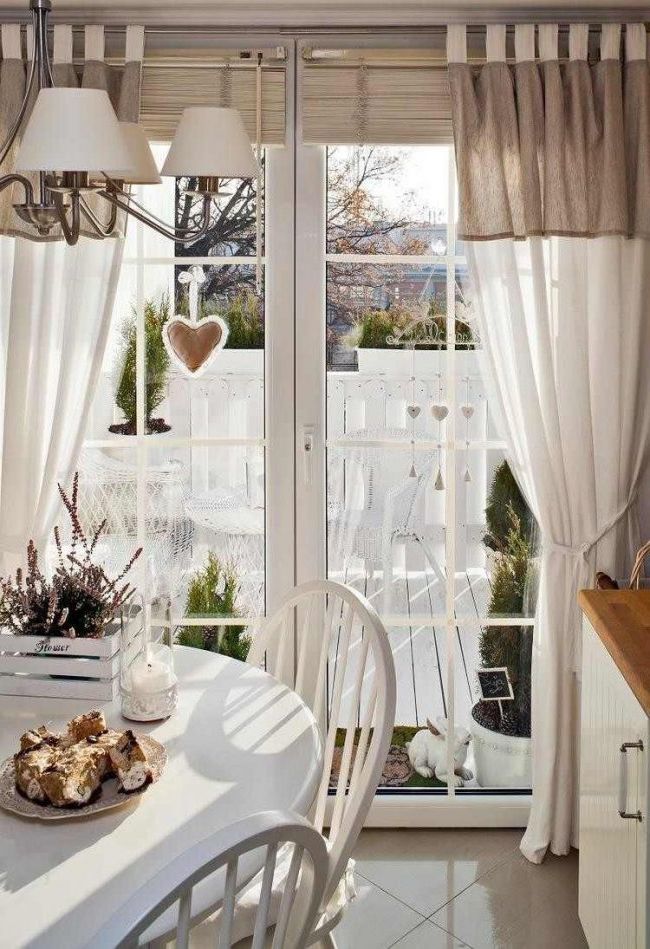 They are perfect for rustic and informal spaces or for very modern kitchens, like the ones we see below.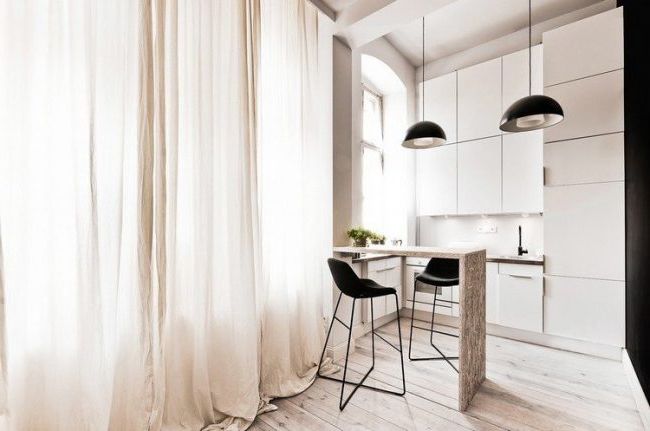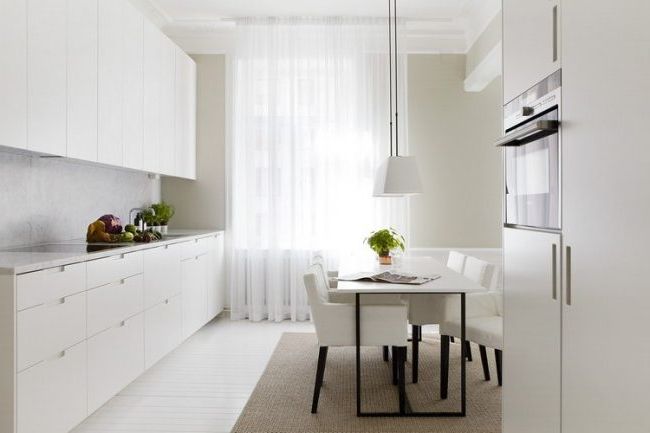 But you can also use colors and patterns.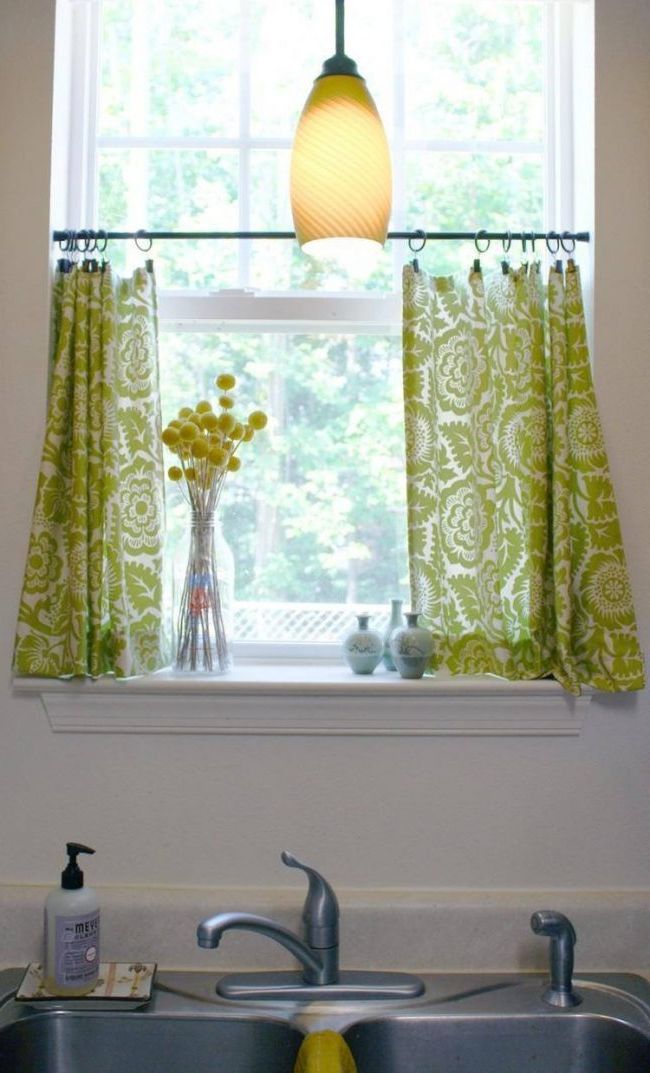 Natural fiber curtain with small ruffles, in the middle of the window. Create a rustic atmosphere.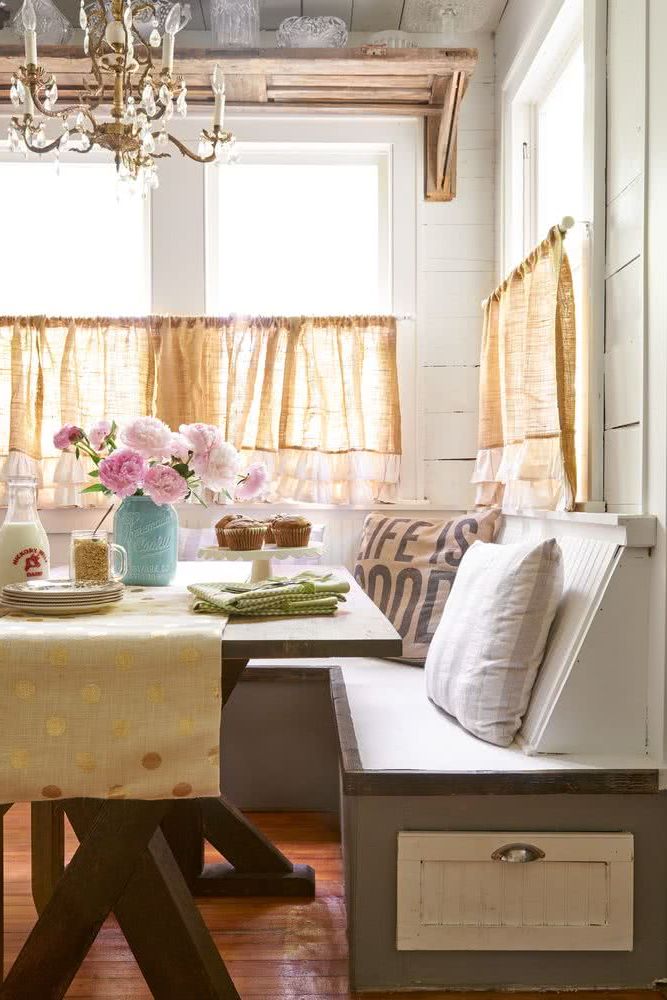 A rustic fabric can be another lovely option.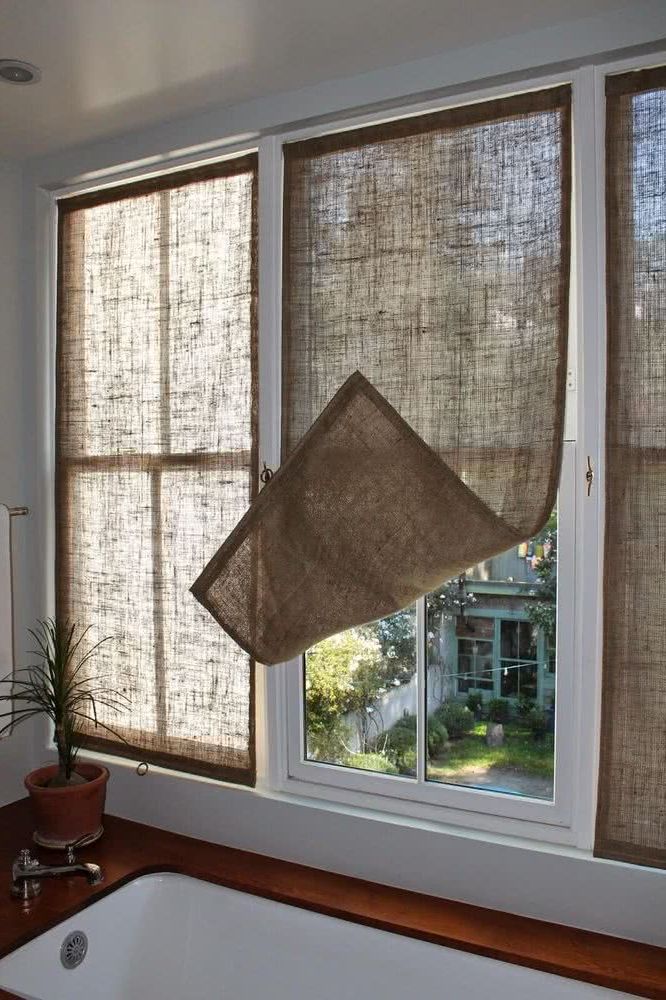 Or a beautiful old fashioned lace curtain.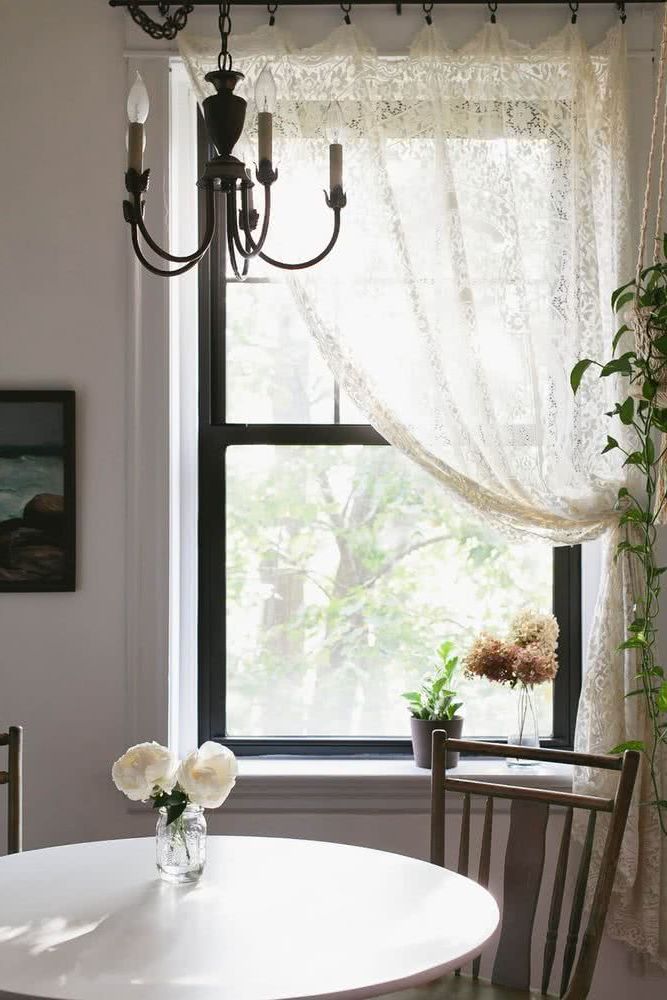 Modern curtains for the bedroom
There are endless patterns to choose from, for example, in a room with so many different colors and pattern mixes, some gingham cotton curtains on an iron rod seem to harmonize with the mix of patterns.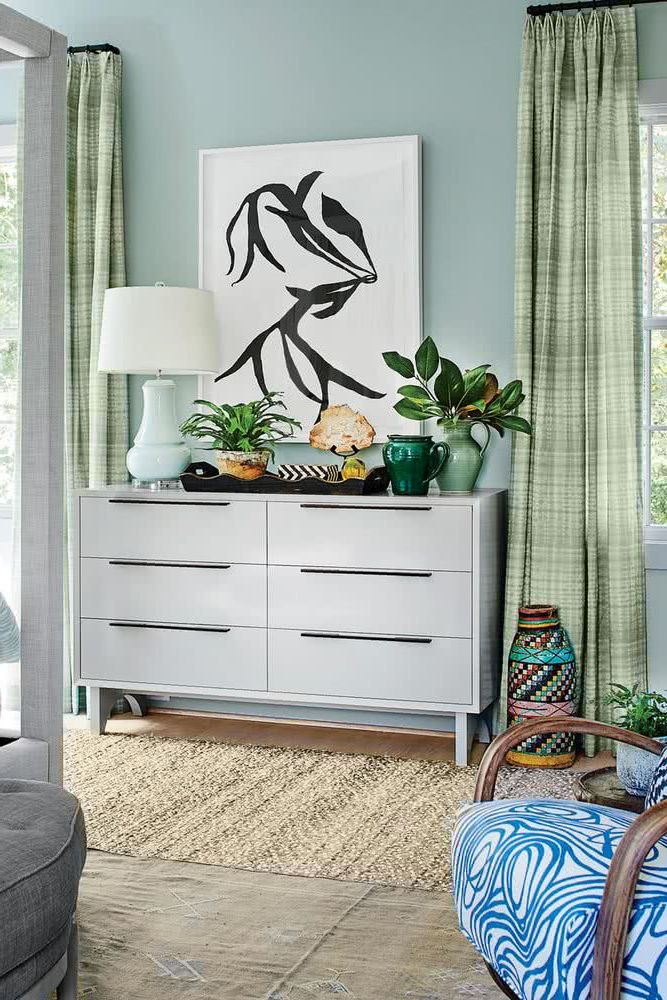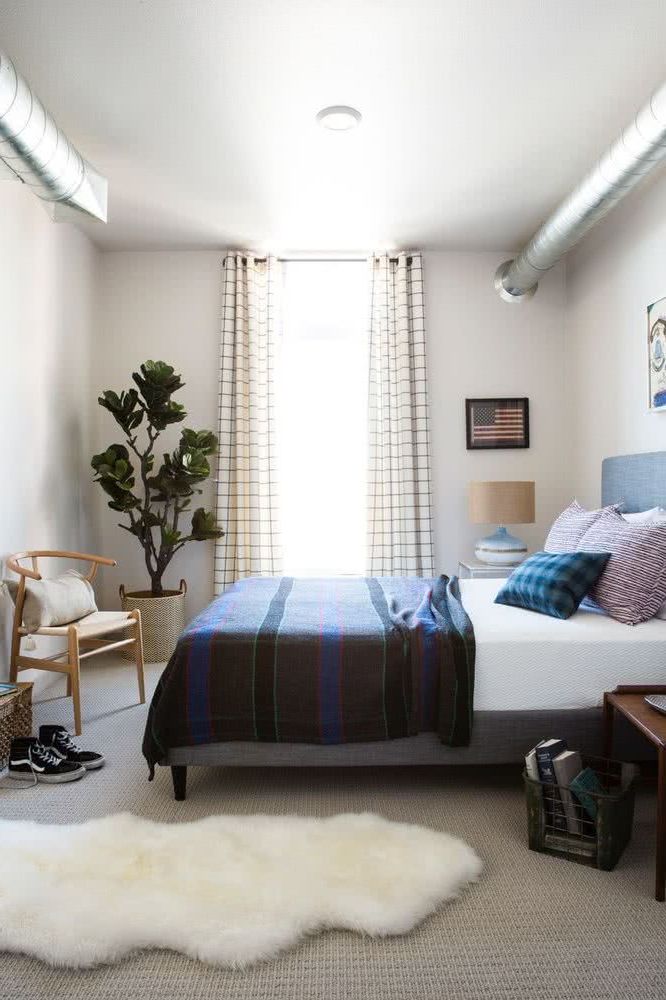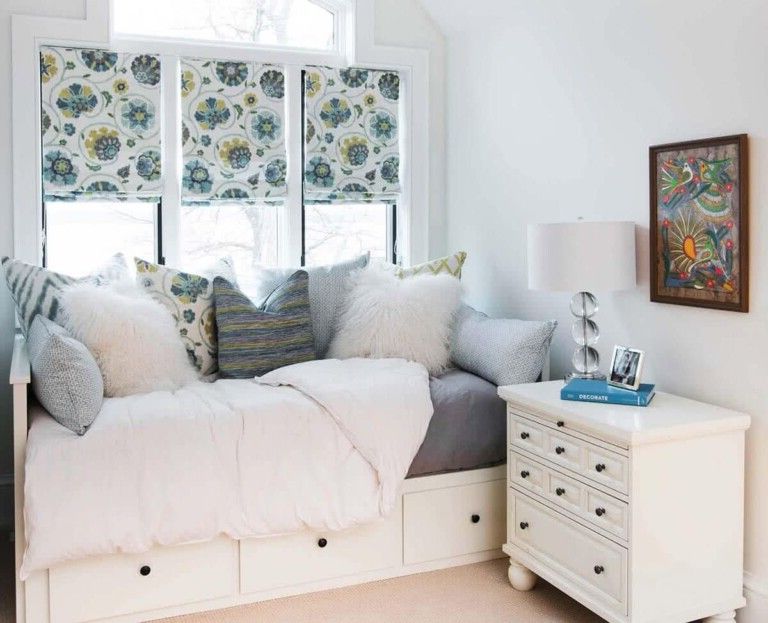 If you don't want to take any chances, a neutral colored curtain will always go well with everything.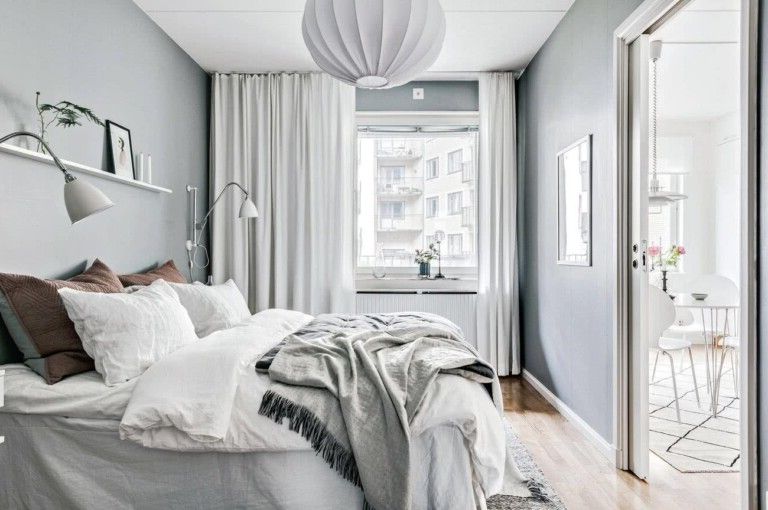 Heavy, blackout fabric shades that naturally reduce glare in bright rooms. The fine curtains below, help protect the curtains from dust and color fading.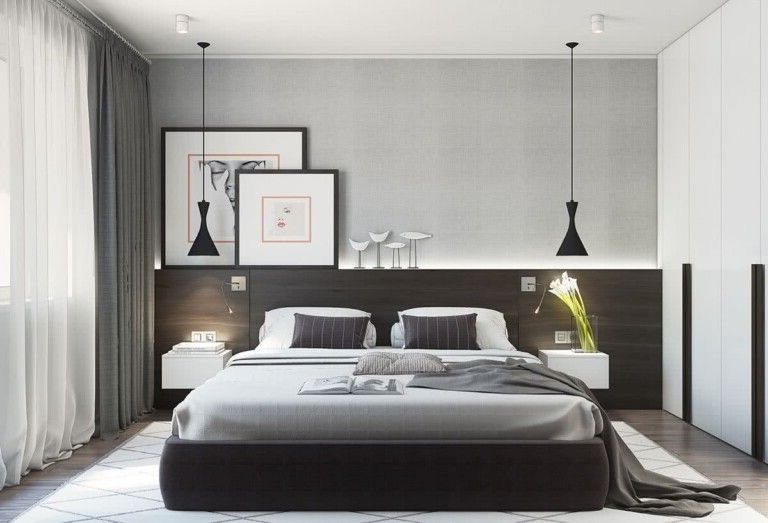 The raw color of the curtain combines perfectly with natural woods, the tones are very pleasing to the eye.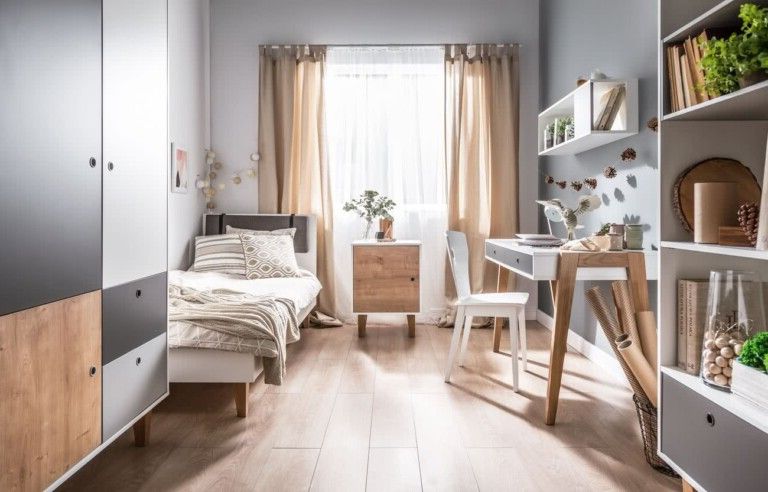 Trailing curtains, tied with fabric ties, creating a very pretty effect in the master bedroom.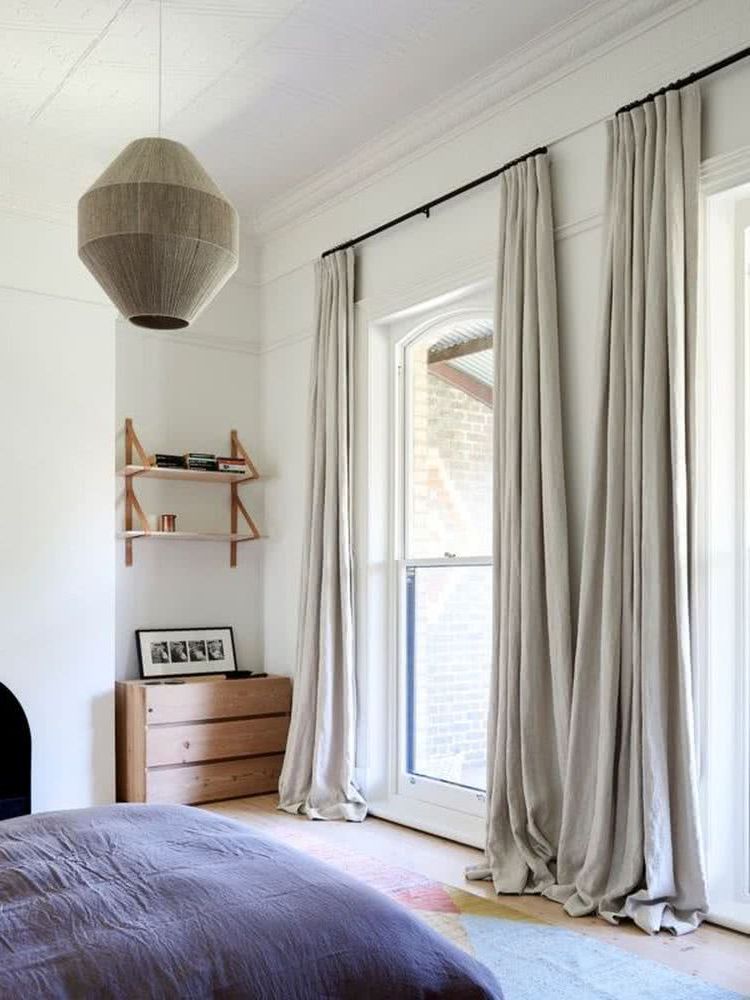 A strip of satin fabric at the bottom creates a very elegant and glamorous effect.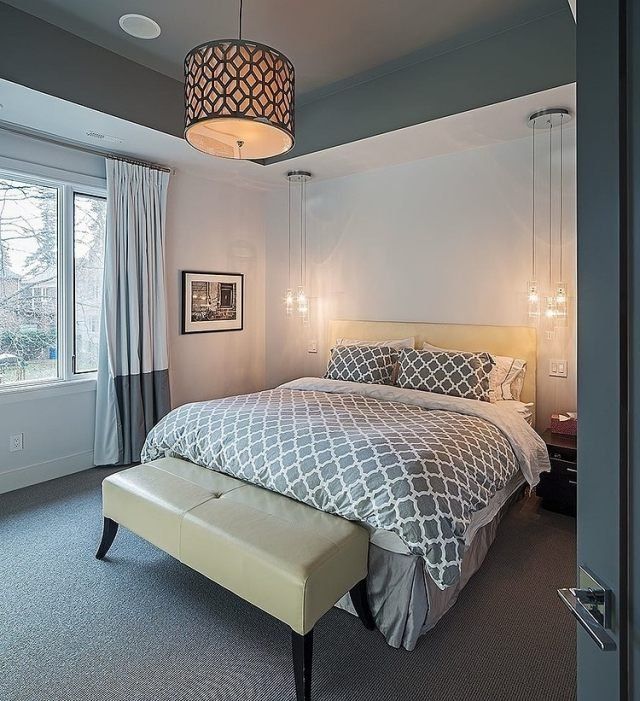 And we can also resort to blinds.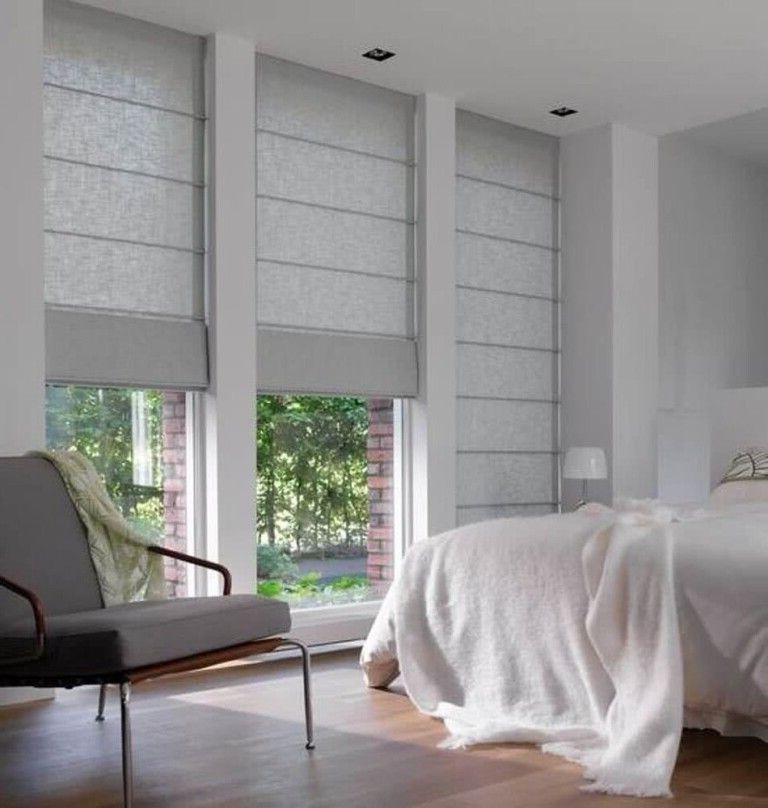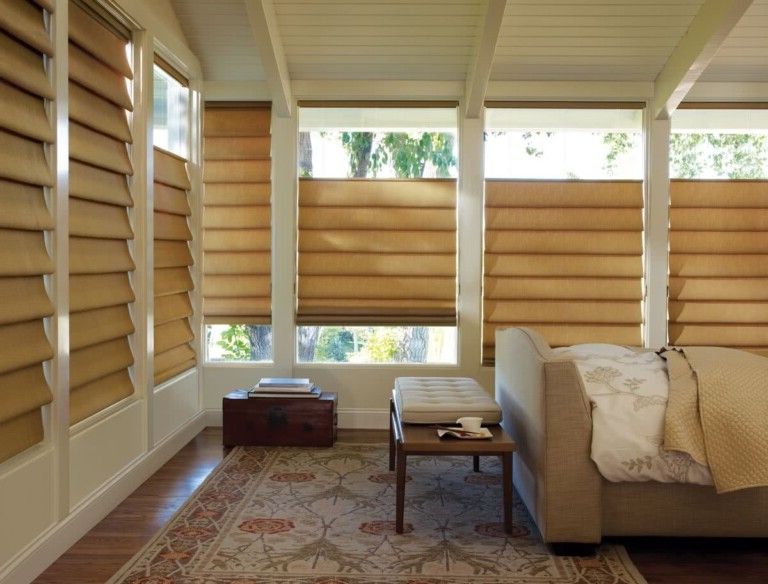 A curtain with a rustic touch contrasts and complements a classic decoration.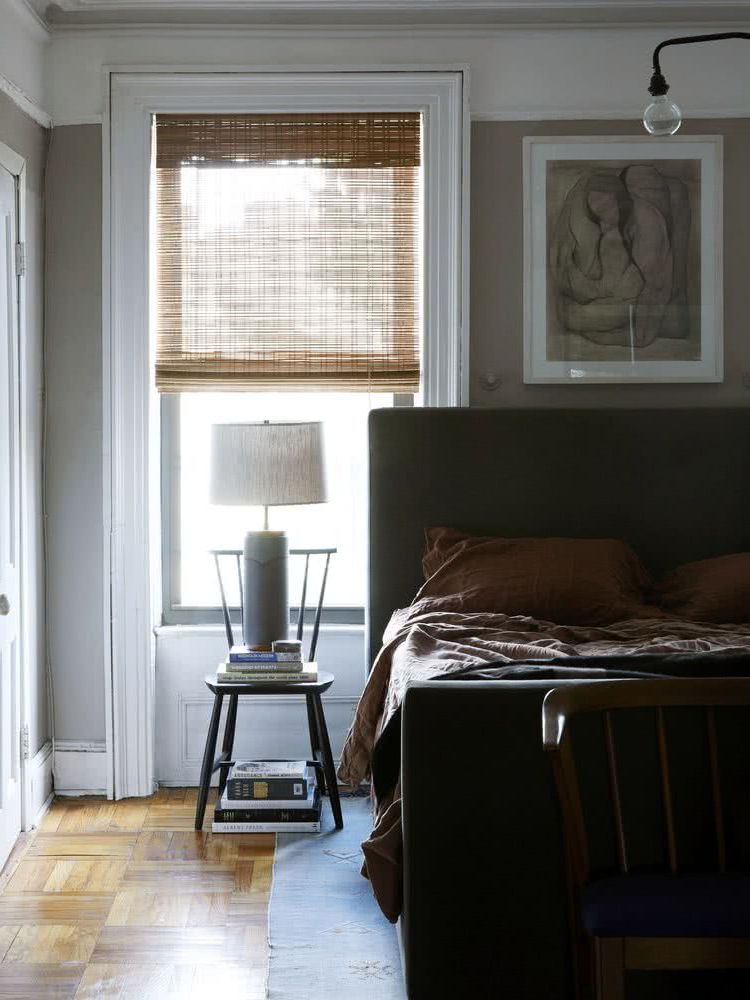 Modern curtains for the living room
Cloth
Long curtains, up to the floor, making an interesting frame on both sides of the window. Its design is elegant and not overloaded, as is often the case with curtains with this type of pattern.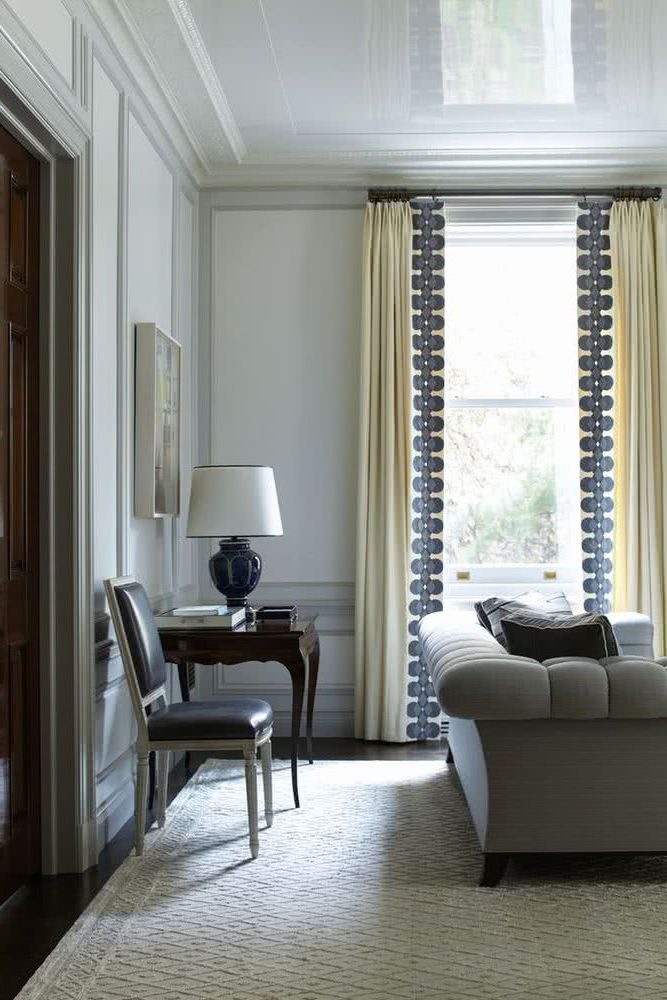 The white and gray curtains thus generate unification with the gray details of the decoration.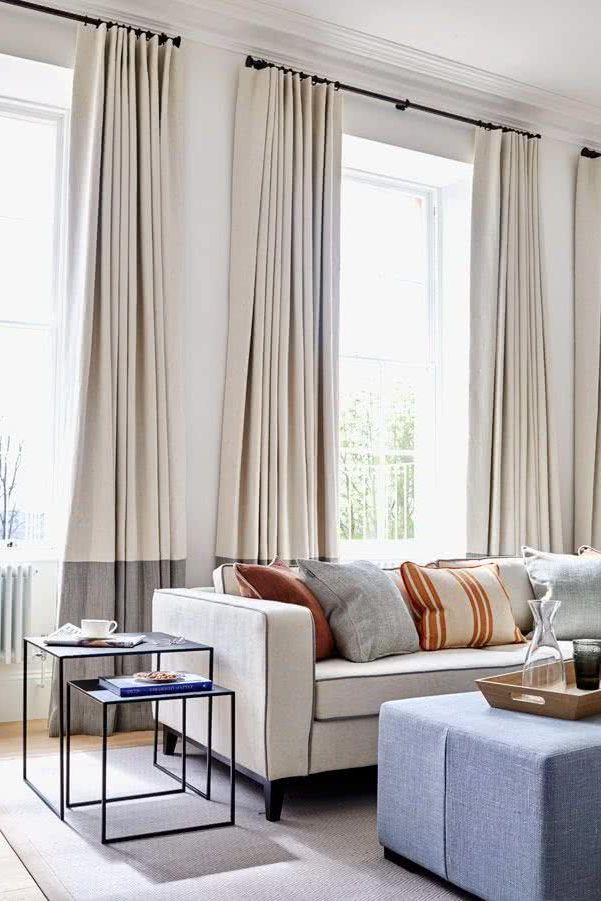 Linen curtains keep their shape, are resistant and soft.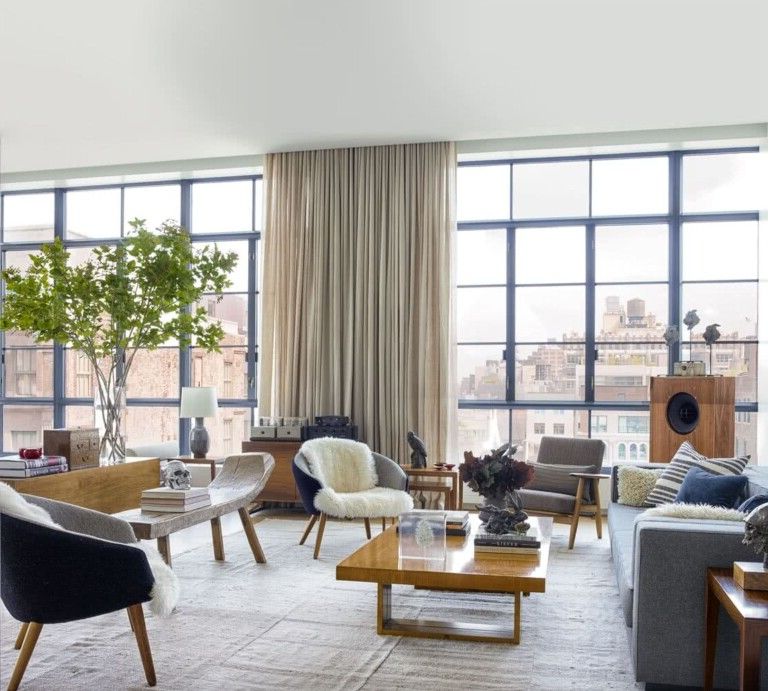 A very ethereal and simple curtain, decorated with small triangles.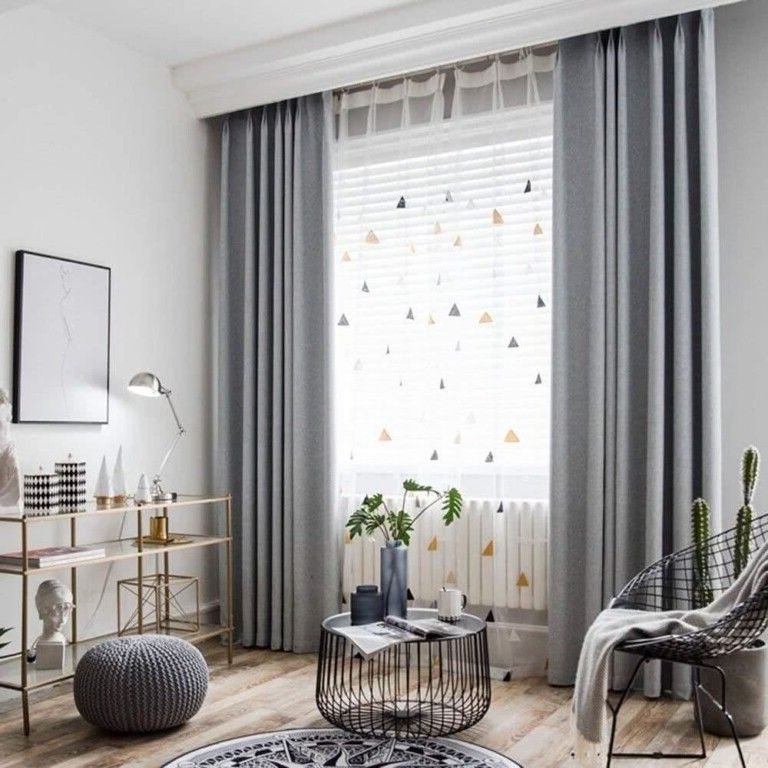 Simple and sophisticated curtains, easy to make, practical and very tasteful.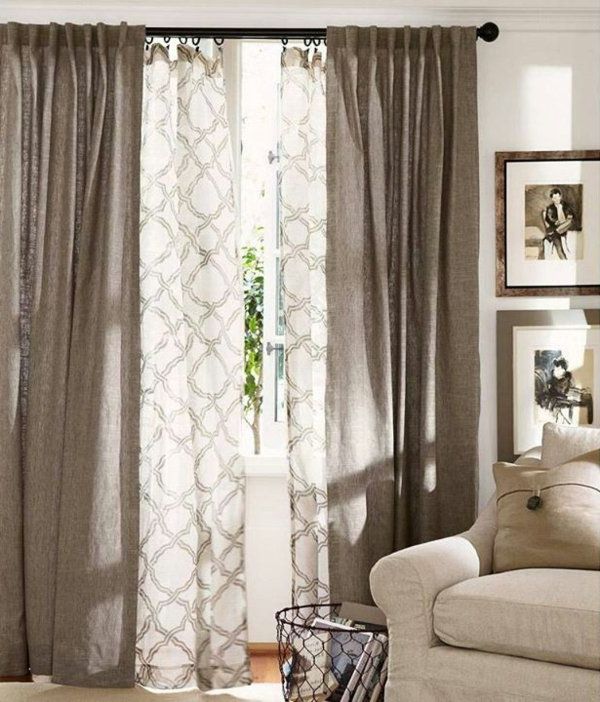 To give elegance to the living room, great things are not needed, especially if what you want is to give it a slight change. A simple sheer curtain can look spectacular hung using a zig zag string.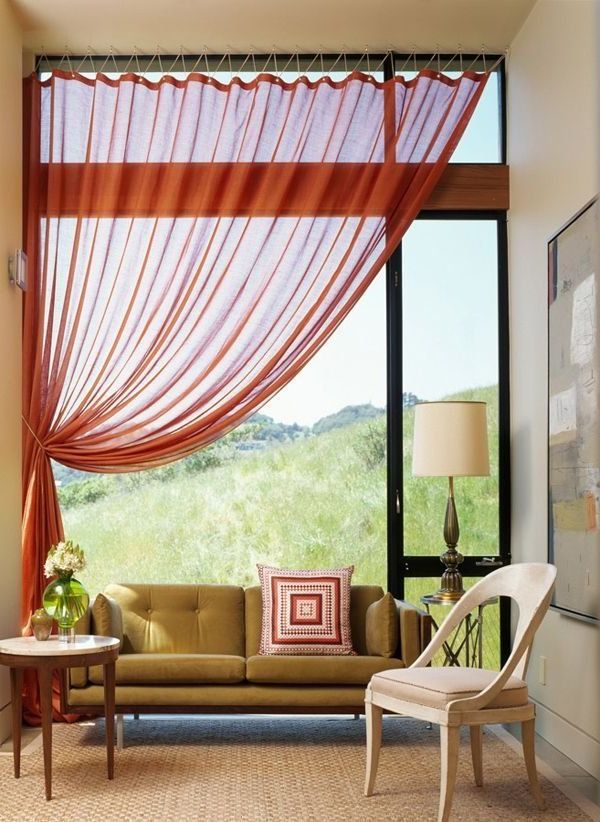 A curtain in vivid gradient colors.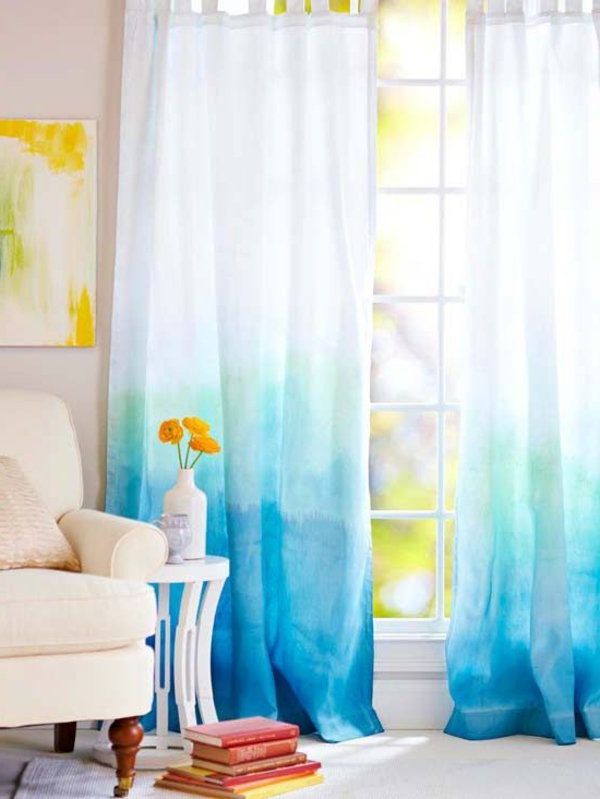 You can choose a dark color that will match many decorative styles and color of furniture and ornaments.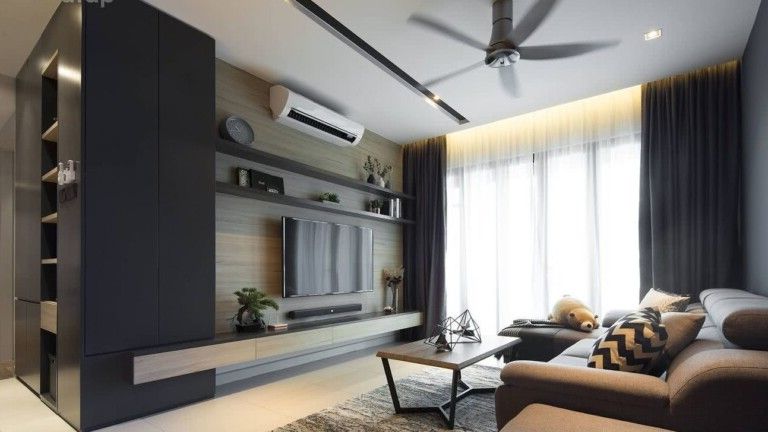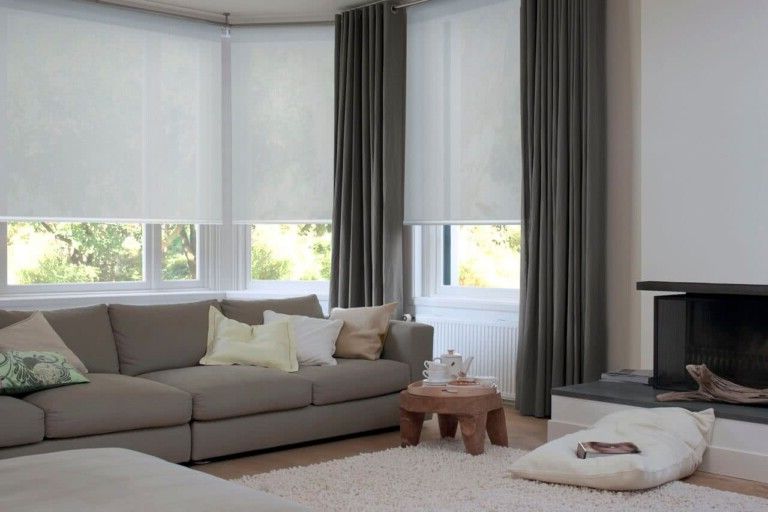 But if what you want are lighter curtains that give more light to the environment, and that combine with everything, then you should go for white.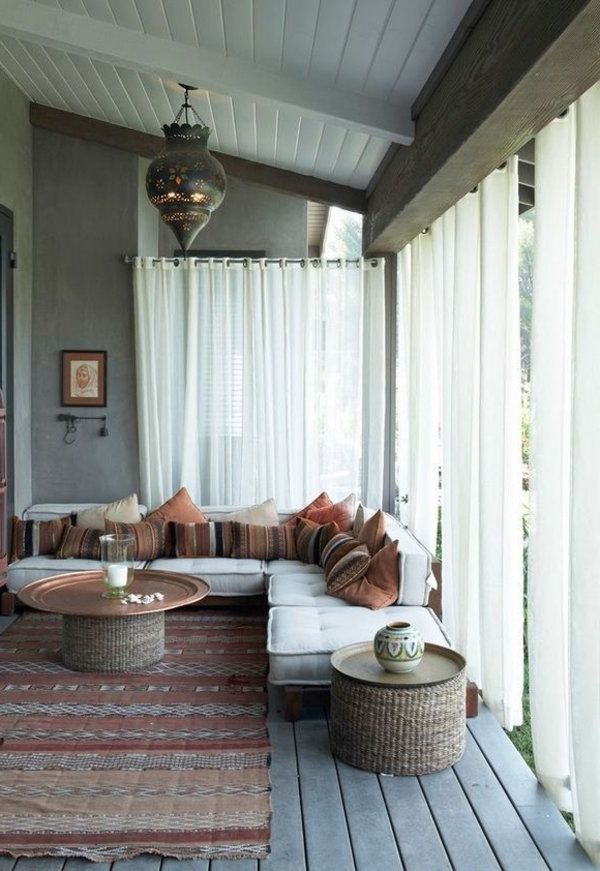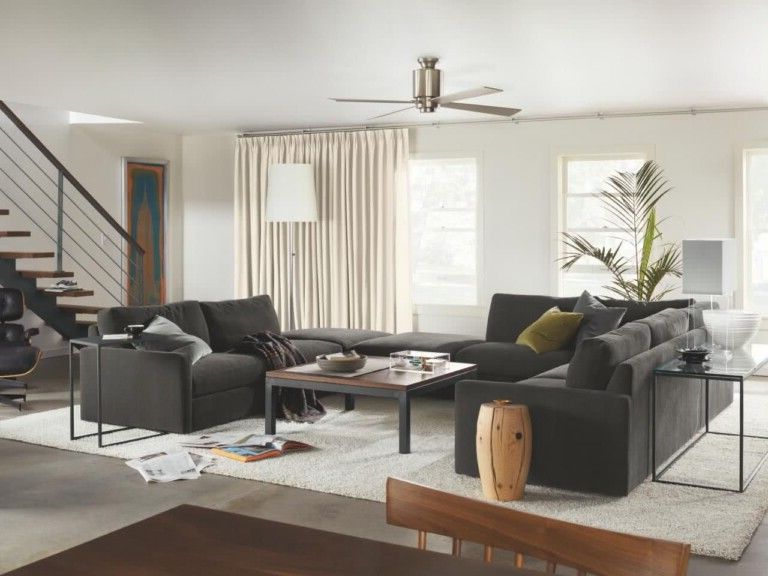 In this predominantly blue decorated room, white curtains add balance. Highly recommended.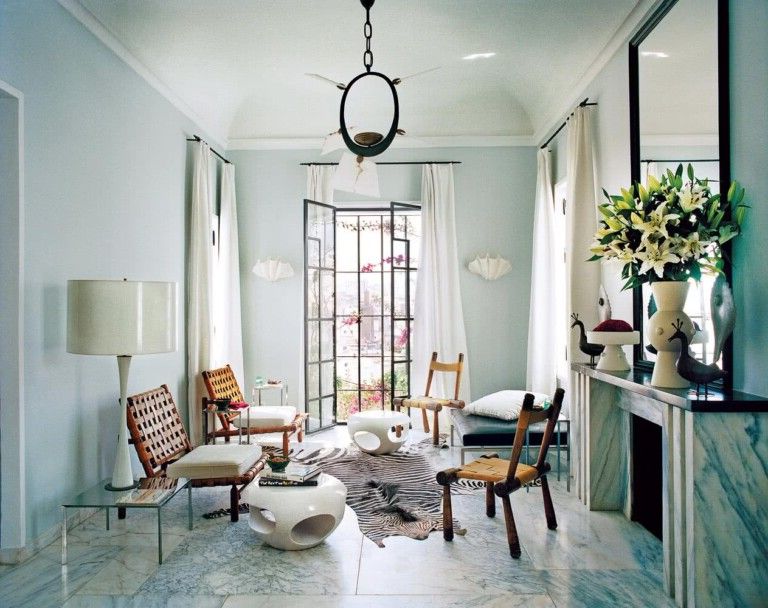 Blinds
Roller blinds are one of the best solutions for "dressing" in a simple, elegant, attractive and striking way, but also functional.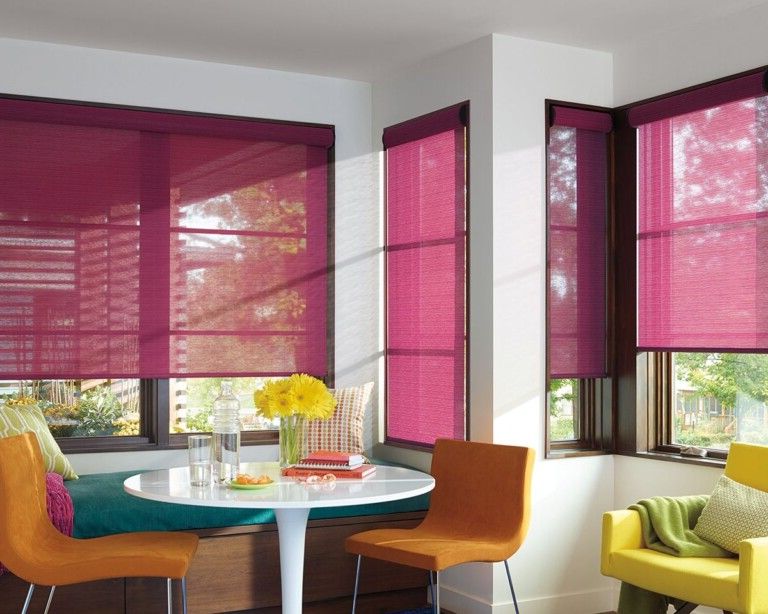 They are made up of alternate opaque bands, which gradually allow the entry of light by supposing one on top of the other, they overlap each other, by extending or collecting them, so that in this way, we will achieve greater or lesser entry of light.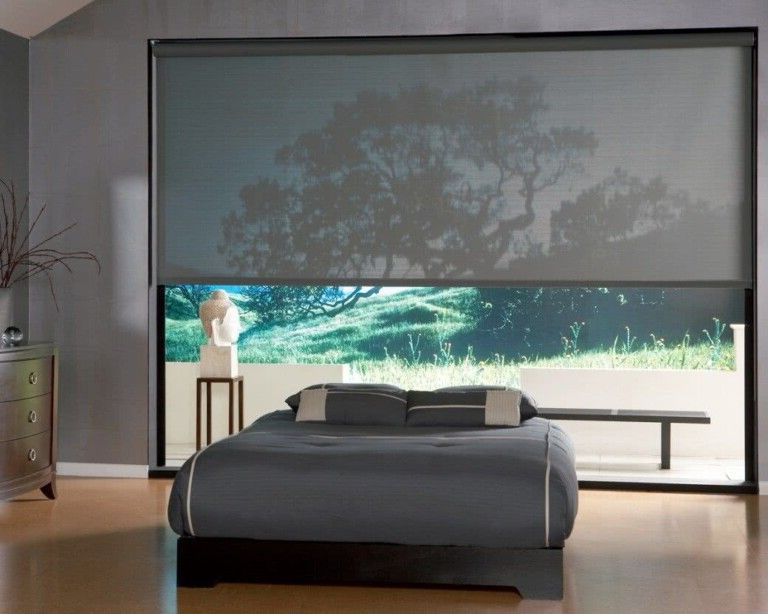 There are many options to be able to buy them, from large firms, or on the contrary for tighter budgets, since in these times, everything is possible if we want.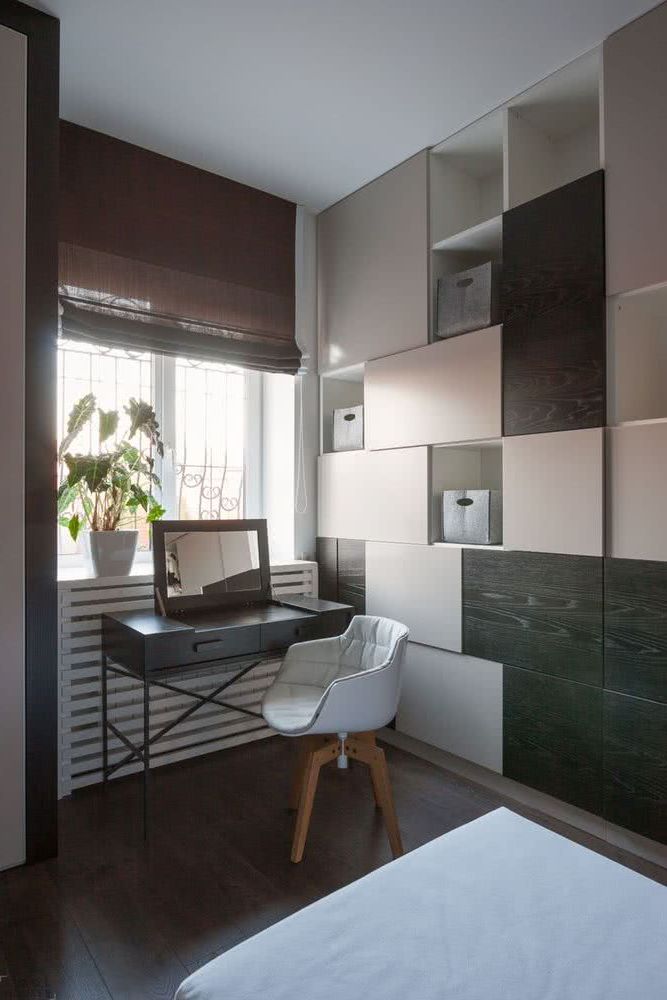 Thus, roller blinds are a highly recommended method of decoration, they are very comfortable and, most importantly, less dirty, since they do not reach the ground completely, although there are long ones, but we can always make sure that they do not end up reaching the ground completely. .