In recent years, the growing use of technology and social media has allowed us to quickly and easily learn about international trends and styles in decoration and interior design . That is why below, we will show you the main design trends and to decorate in this 2022.
You will see a series of concepts that we have compiled to make it easier for you to stay up to date.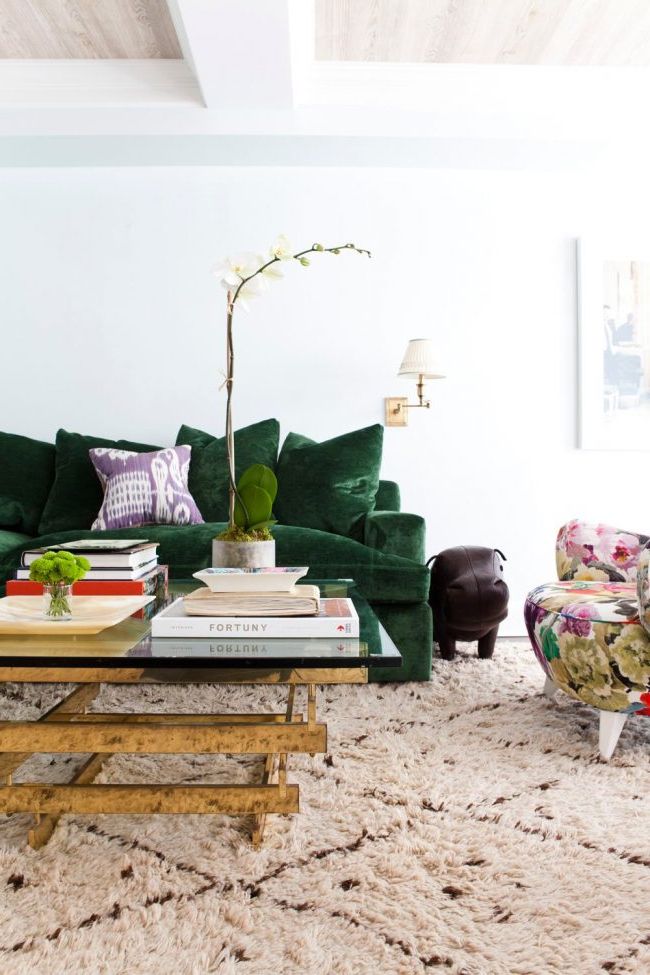 Style and Design of spaces
Natural
By 2022, there is a heightened interest in all living things, emphasizing the connection between humans and nature. Natural and organic materials, such as wooden floors, stone, daylight and plant life, remind us of the outdoors and bring us the outdoors and nature.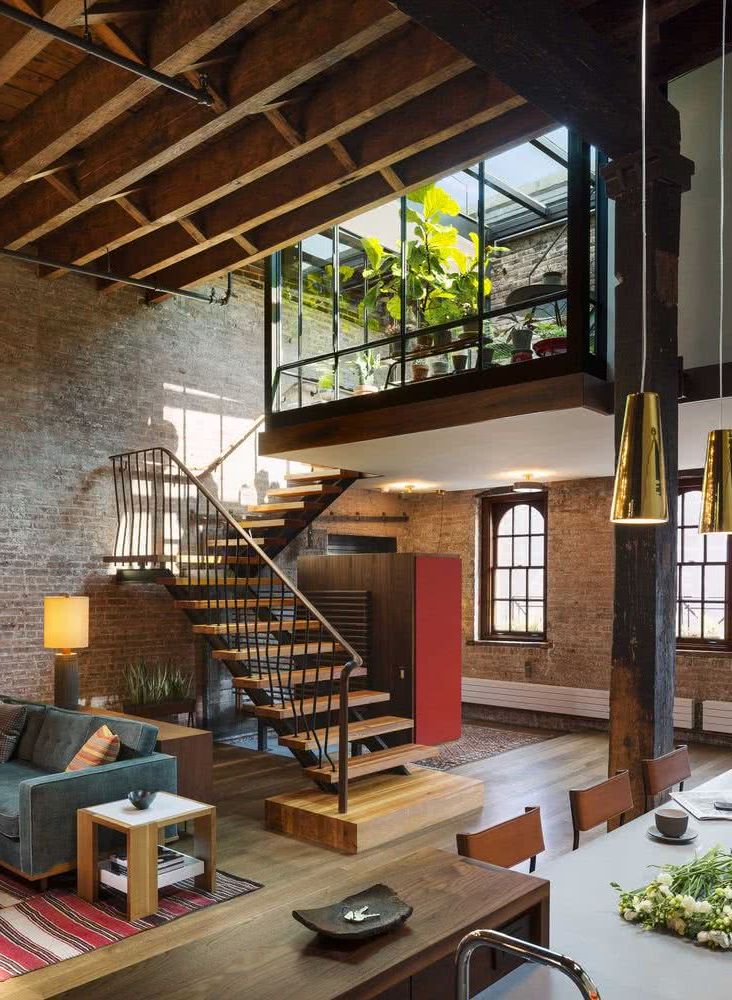 We are a society driven by machines and technology, so a home that connects us with natural elements is essential.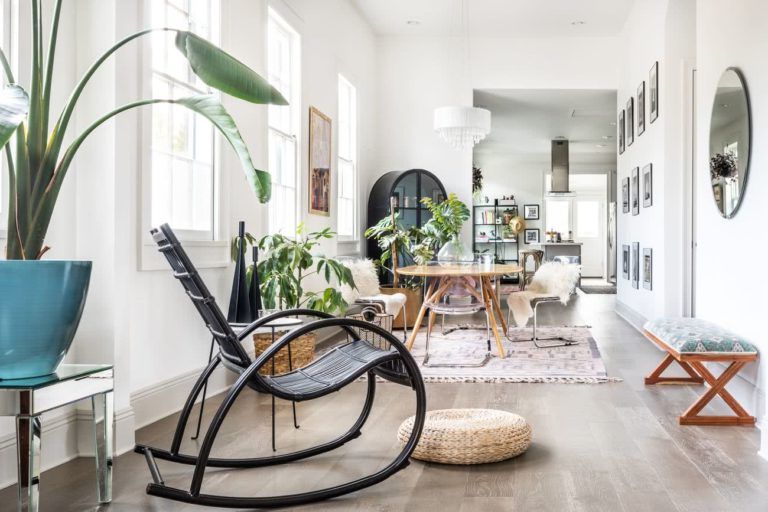 There is a tendency to create small corners to unplug from televisions, computers, mobile phones and all the technology that invades us. A small indoor garden can be perfect for this. A soft sofa facing the interior garden can provide great comfort for a moment of relaxation in contact with the plants.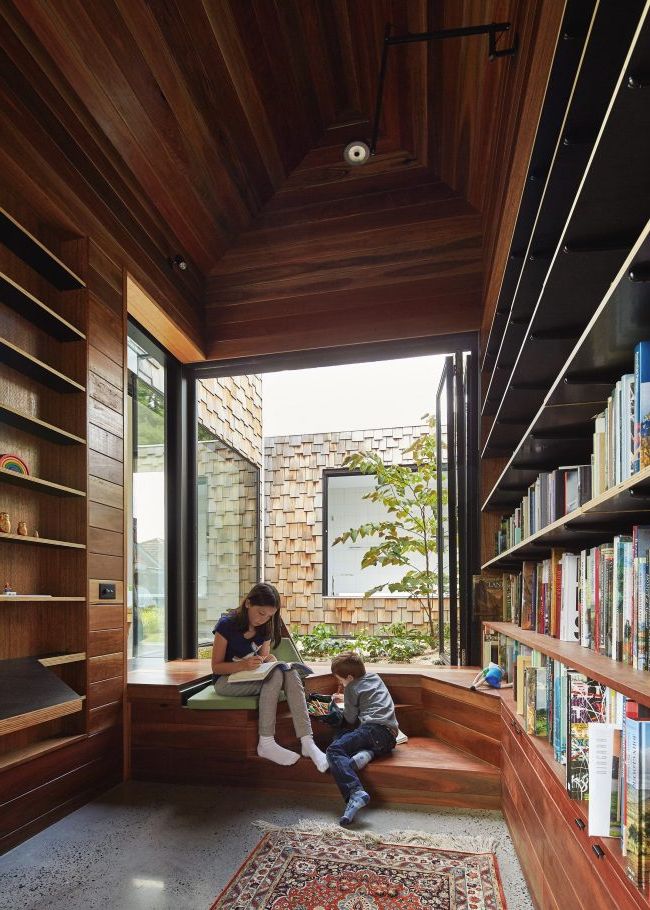 Japandi
Japandi interior design is a mix of Nordic and Japanese style. Simply put, Japandi is a hybrid trend. It takes the modern flair of Scandinavian design and combines it with the timeless elegance of Japanese aesthetics to create a style that brings together the best of both worlds.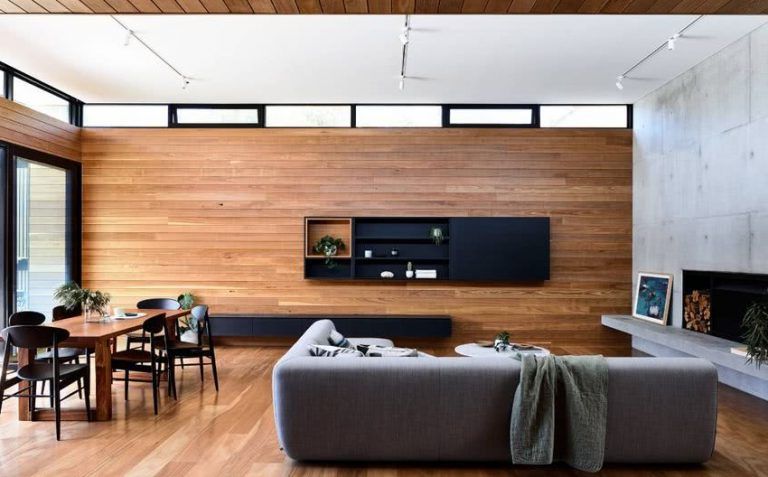 It is not difficult to see why these two styles have been combined. Although they come from different parts of the world, they share similar principles. They are both minimalist. Both emphasize the importance of creating spaces based on defined functions, with a few pieces, rather than an abundance of decoration.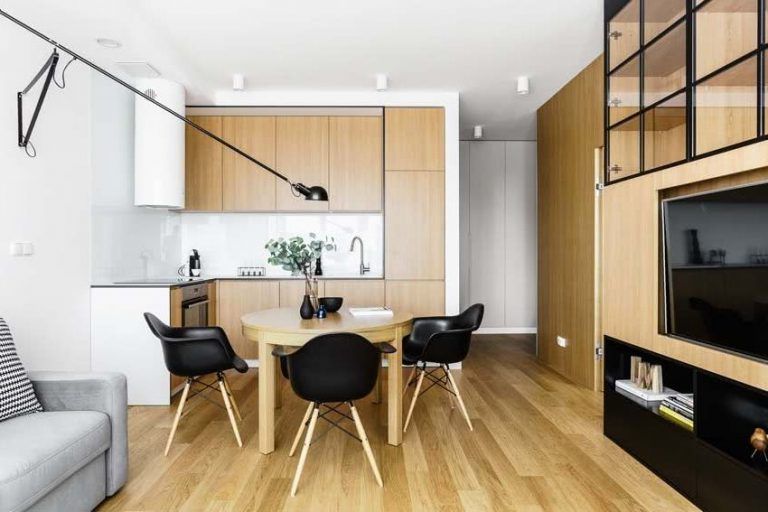 It's their differences that make this mash-up especially interesting. While Japanese spaces can be too chic, the rustic details in Nordic design add warmth. Where Scandinavian interiors tend to be so neutral they can seem antiseptic, the rich color palette of Japanese design adds warmth to the room.
Industrial
Some of the hallmarks of industrial home design include exposed brick walls, metal shelving, wood, and industrial materials like plumbing pipes.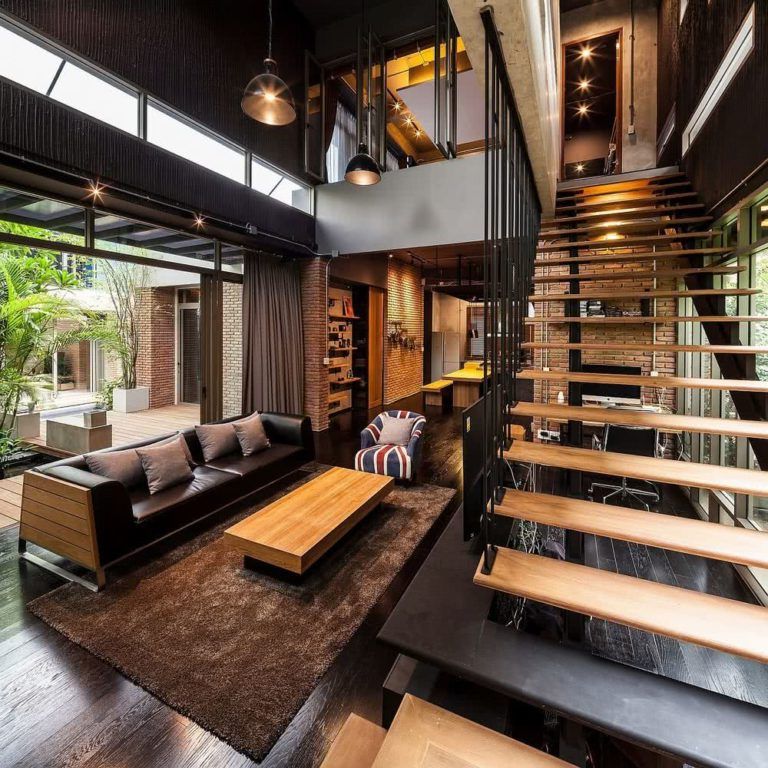 The furnishings are generally simple and understated. The decoration is minimalist, since what stands out are the architectural features.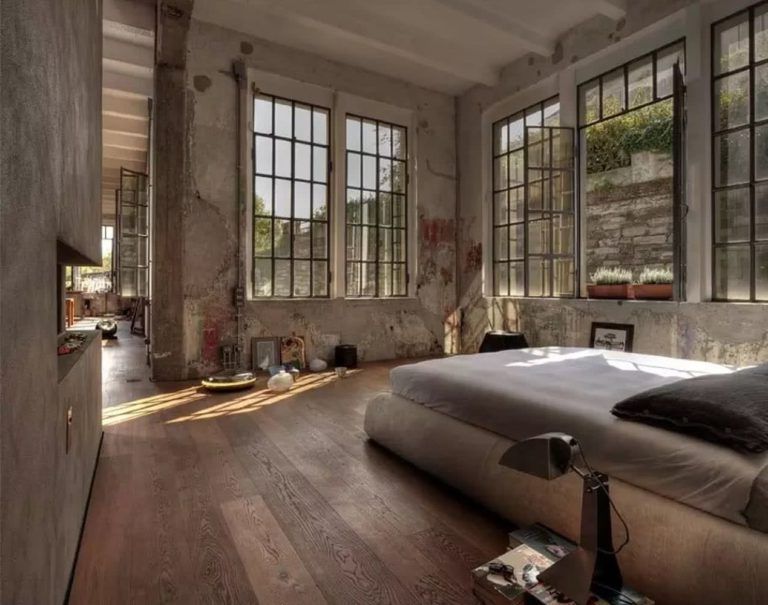 Nordic
Rooms designed in the Scandinavian style as we recognize it today tend to boast white walls to emphasize light, a heavy neutral color palette with pops of color, natural textures like wood and stone.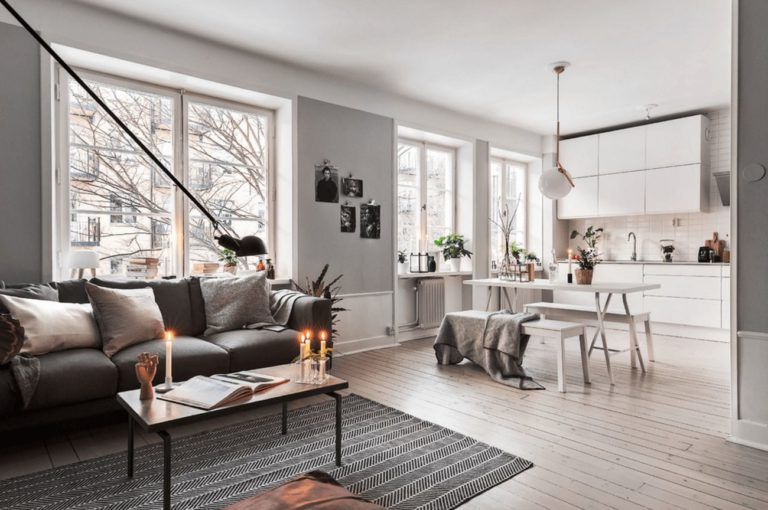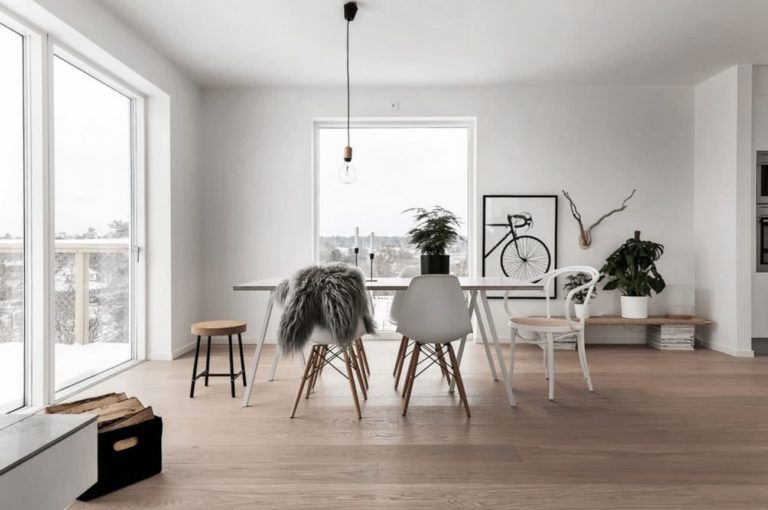 Rustic drapes and rugs, and simple, no-nonsense designs that emphasize an elegantly minimalist aesthetic.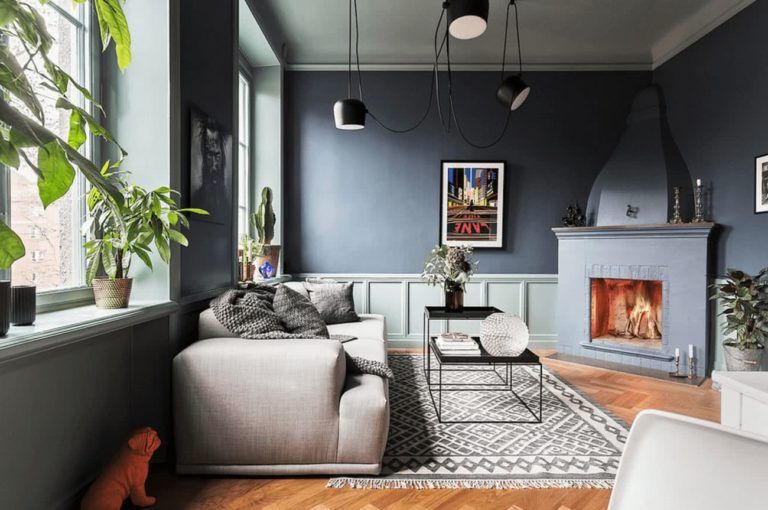 Modern rustic
An eclectic look is created that emphasizes nature: recycled items, handmade items, crafts, built with natural materials, or finished in natural tones.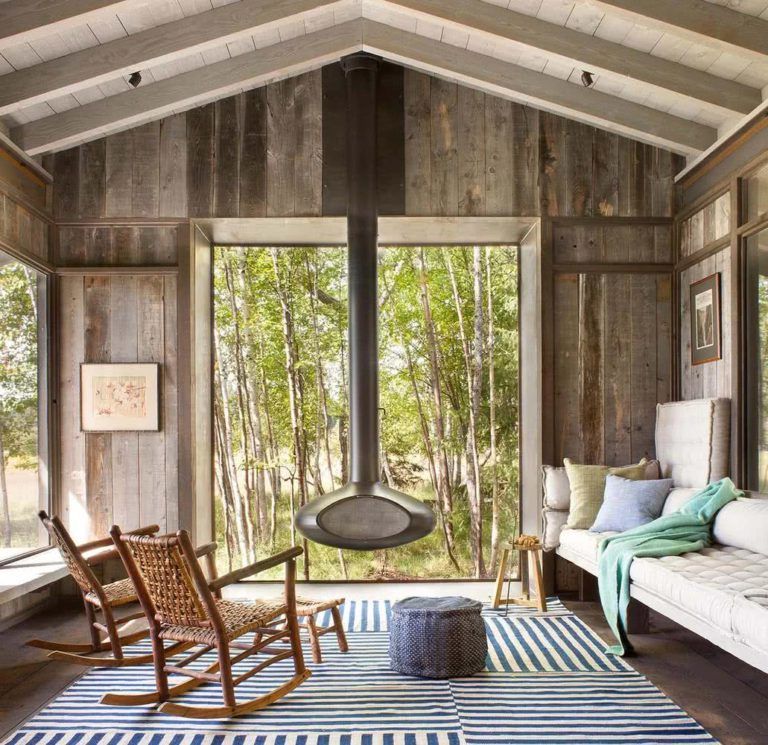 Regarding the construction, the rustic aspect has beams, columns or wooden or stone floors. If you don't have these elements in your home, it's possible to add faux beams or columns to achieve this look. The floor can also be covered with a floating wooden floor.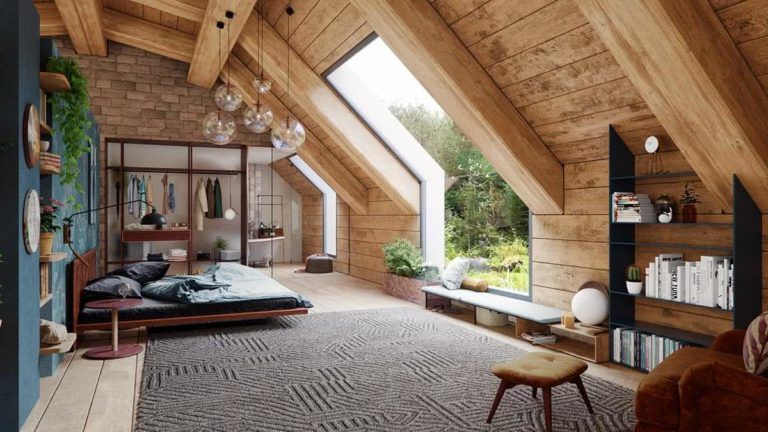 Regarding the furniture, it is normally made up of wood, iron and stone. However, other materials such as bamboo, rattan, sisal, cotton, wool, paper, glass, clay, and various types of metal can also be incorporated to embellish interior decoration.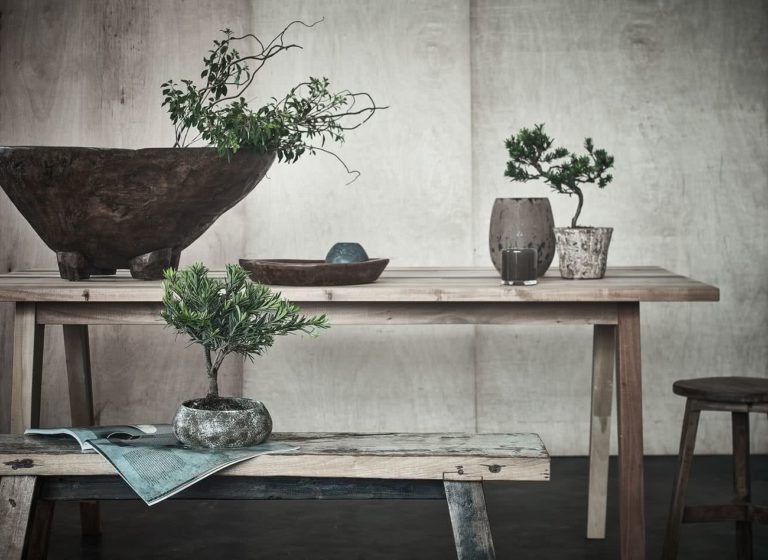 Worked metal furniture is another great option to use.
Vintage style
Although it is a style that has been used for many years, it will continue this year.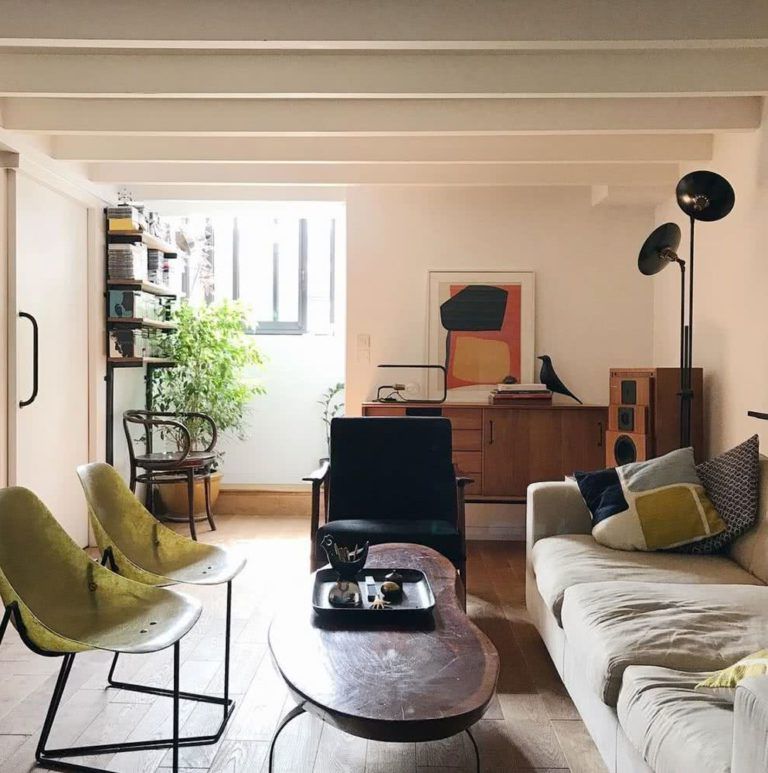 Art deco or classic style furniture, updated with contemporary materials and textures, will be very present in interior design. They can also have a boho touch.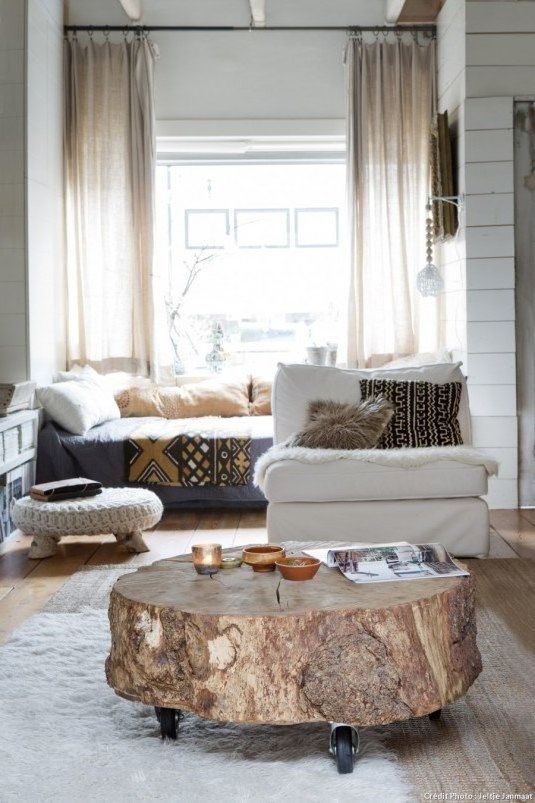 Wabi Sabi
It is about highlighting the beauty of the old and worn.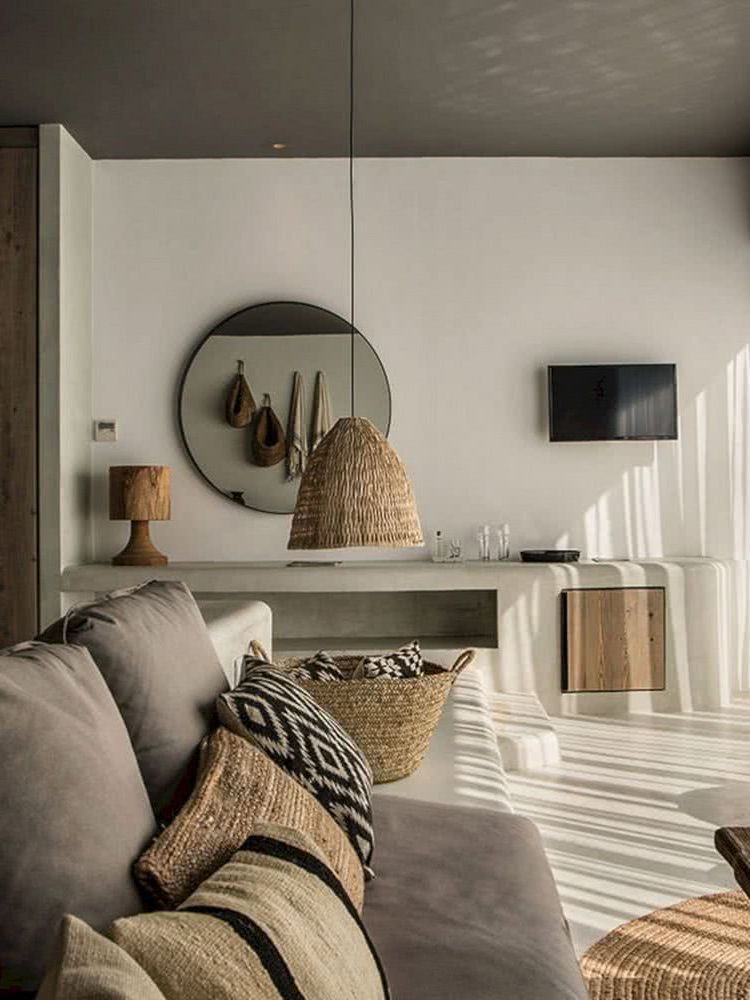 Heirloom items from previous generations, thrift market finds, DIY projects, folk art, and vintage pieces co-exist nicely in these new decorating styles, providing contrasting textures and plenty of patterns and colors.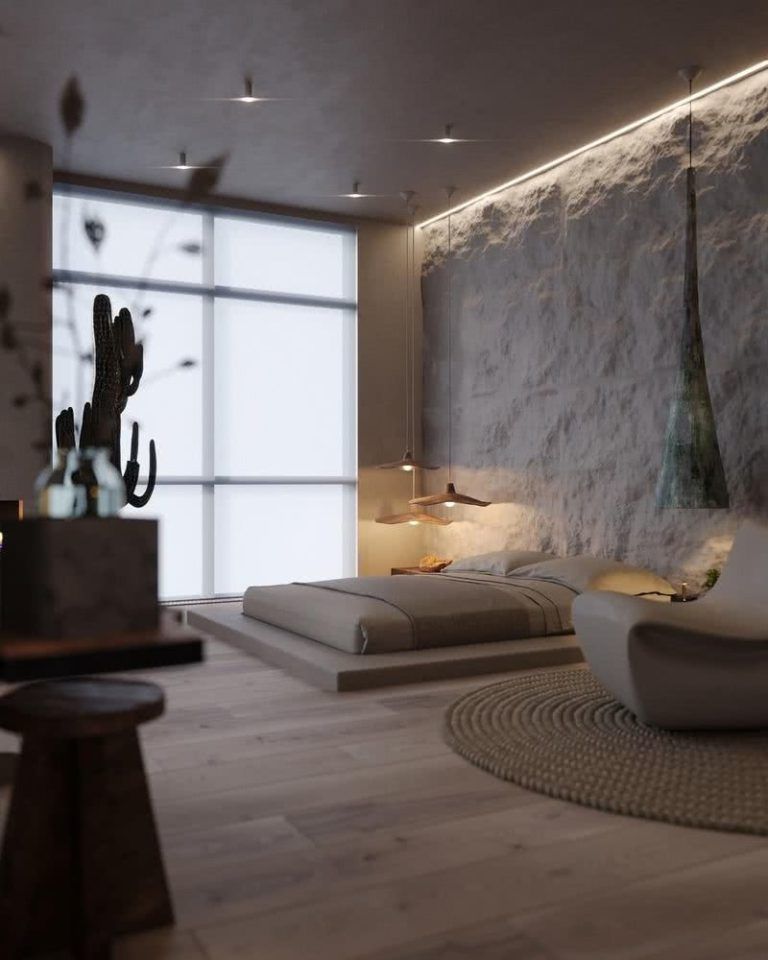 This is one of the trends in decoration that will continue to boom. Worn-out pieces add a lot of texture and character to a room.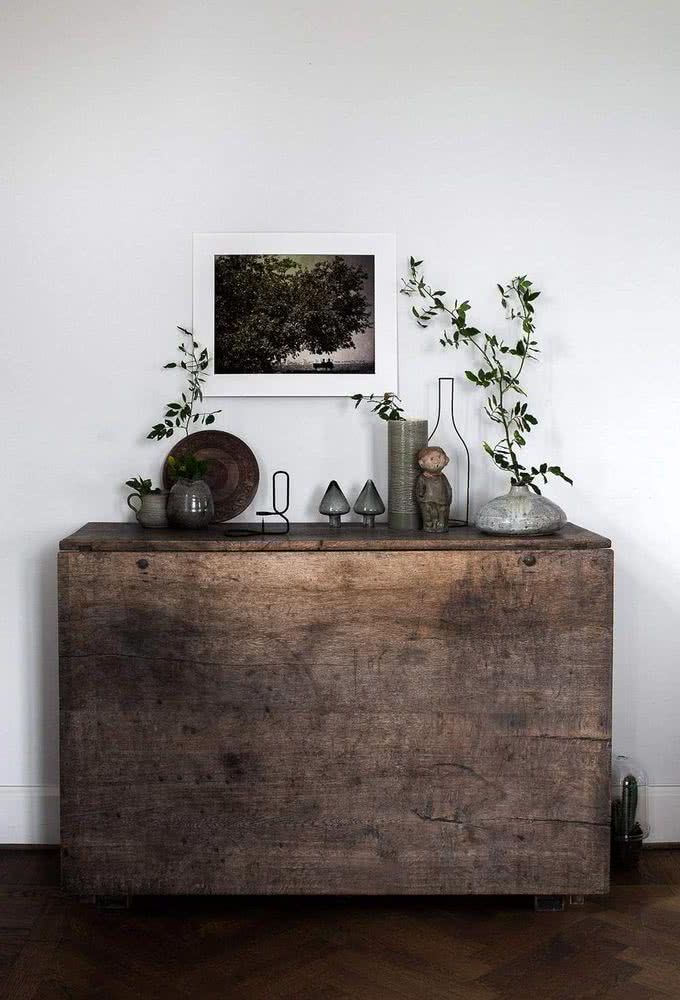 Materials
A good way to learn about trends in interior design is through the proposals of the Milan Furniture Fair and the main decoration houses in the world. We will show you below, the most notorious that has been seen for 2022.
Dark woods
The furniture is leaning towards darker colors. We are moving away from pale, bleached woods that were hugely popular thanks to the Scandinavian trend of the last few years. This year, darker wood tones bring a revival of retro glamor and provide a new take on modern luxury.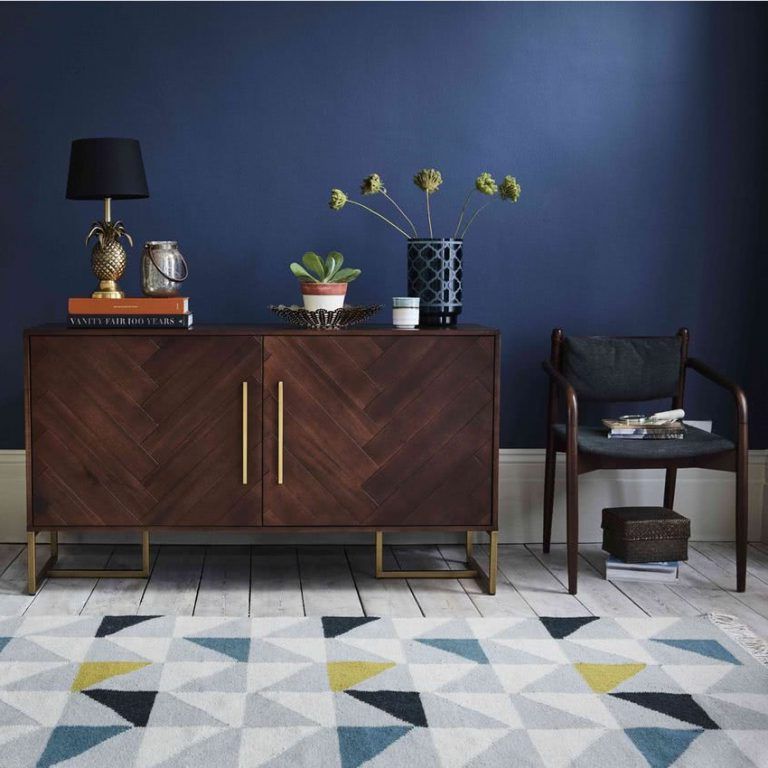 Furthermore, wood is still a trend, especially when combined with other materials such as glass and metal, in highly valuable and original design solutions.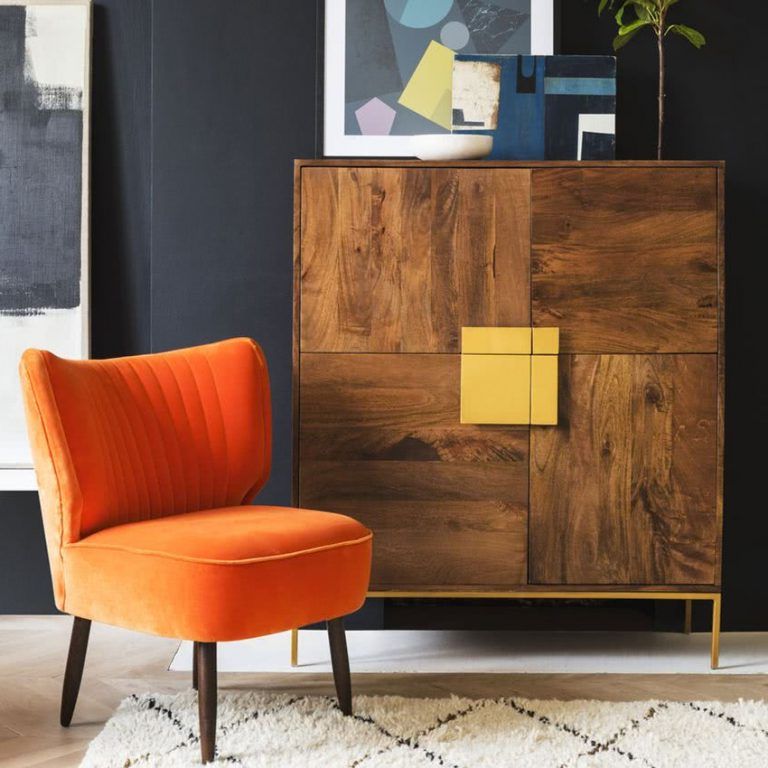 Metallic handles and legs are the perfect finishing touches to add an extra touch of glam. A fusion of walnut, gold, brass and black marble gives a very sophisticated feel to many pieces of furniture.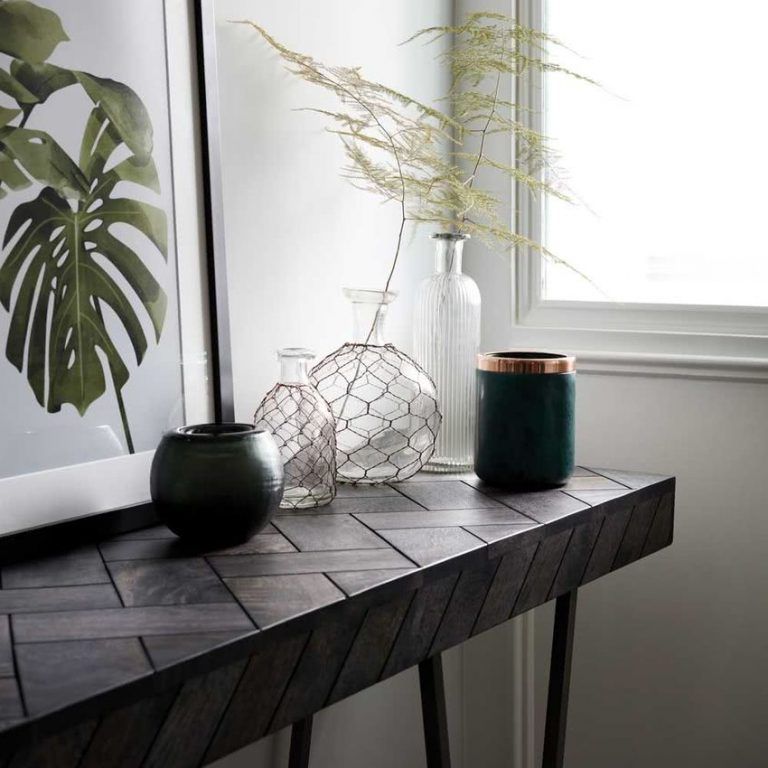 While oak is still very popular, many new products are being seen in dark wood, such as wenge. Bleached wood is no longer in style, this year it is more about rustic and dark woods.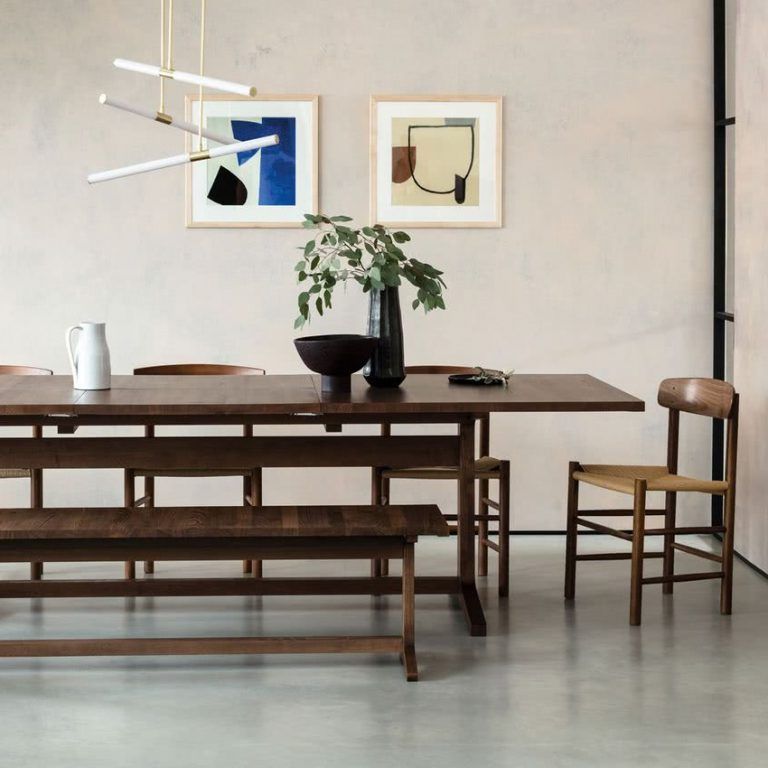 Retro shapes, like these wishbone-style dining chairs, are one of the clearest trends to see this year.
Terrazzo
What do you think of the recent reappearance of terrazzo in interiors? The terrazzo trend started last year, to explode this year in both design, graphics and architecture, and is likely to last.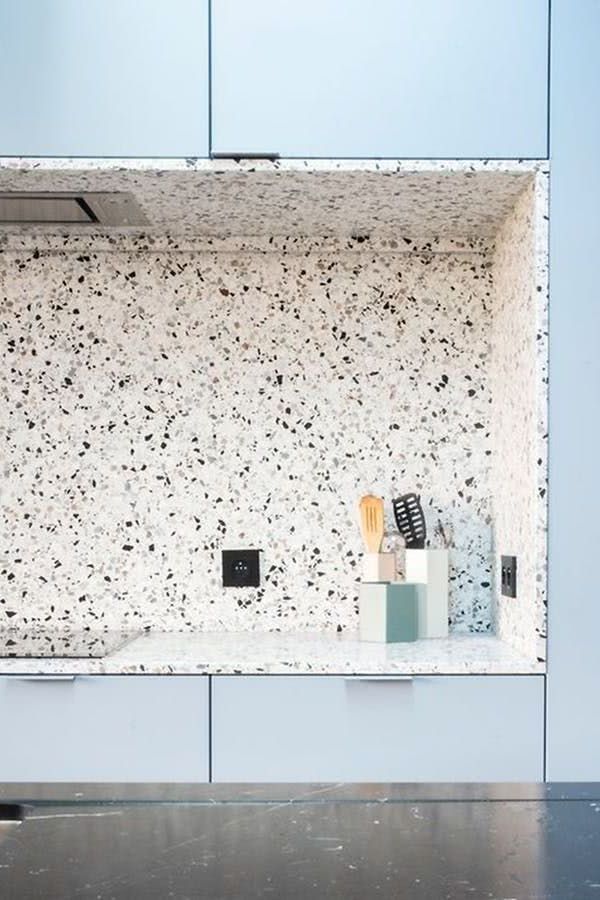 The terrazzo floor was the typical floor of 16th century Venetian houses, a low-cost solution that brought together scattered pieces of marble and granite in a mosaic pattern.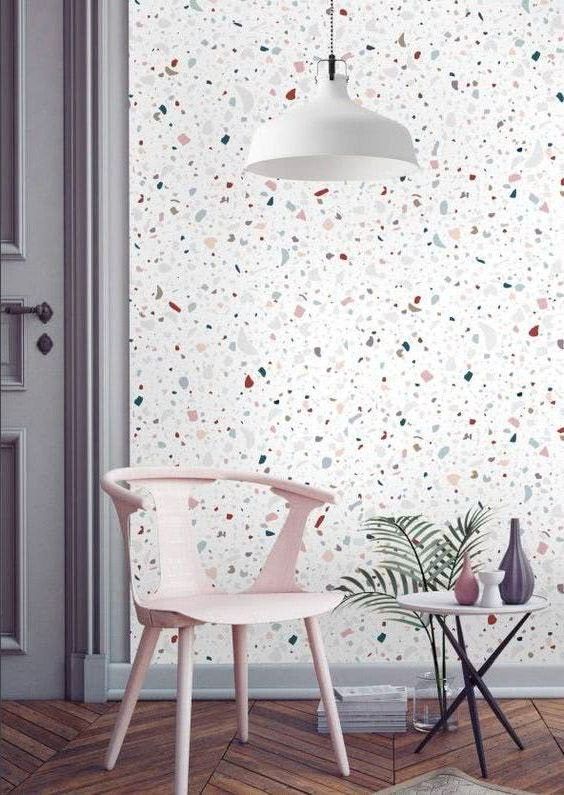 However, while the actual historic terrazzo consists of a mixture of really small remains scattered in the concrete, the terrazzo we see today is a mixture of different marbles with larger sizes, less density and a more striking graphic appearance.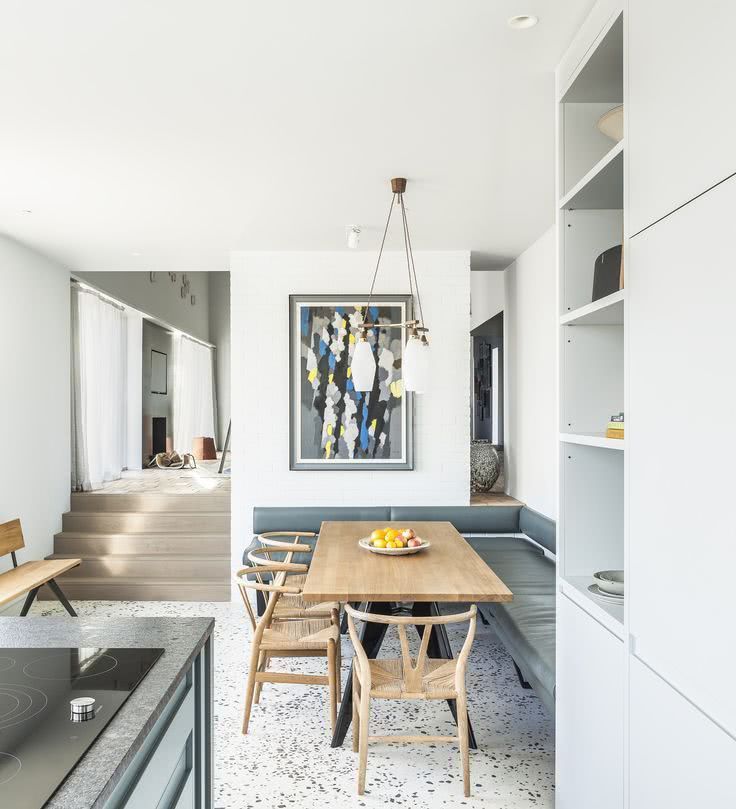 It was invented by Max Lamb, a material he called Marmoreal, made up of four different types of Italian marble and 5% polyester resin to obtain a stone that is more resistant, less porous and more durable than natural marble. Its appearance is quite different from traditional terrazzo and much more interesting.
Warm natural materials
Natural materials such as wood, clay or wicker will replace the cold marble, which has been very popular in recent years. The natural texture of cane or rattan will also be widely used to add interest to rooms.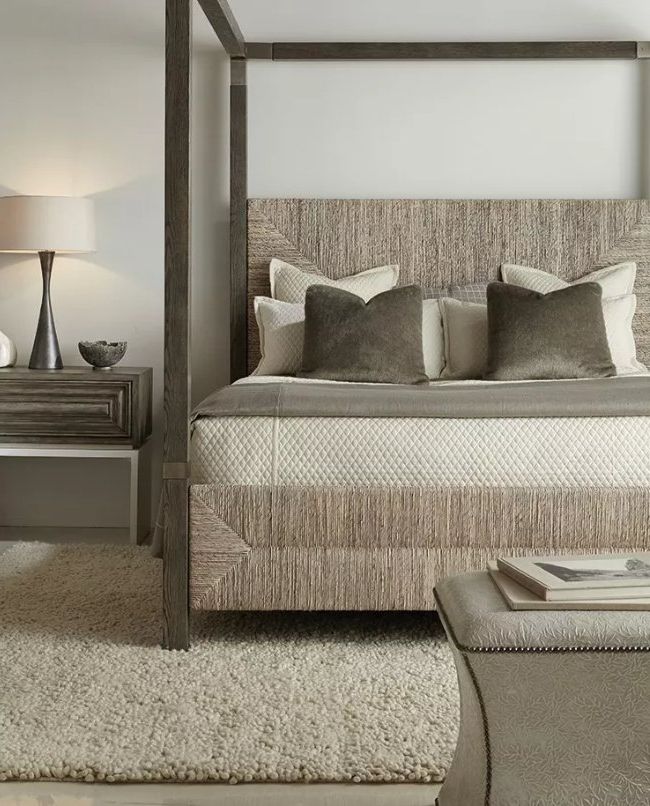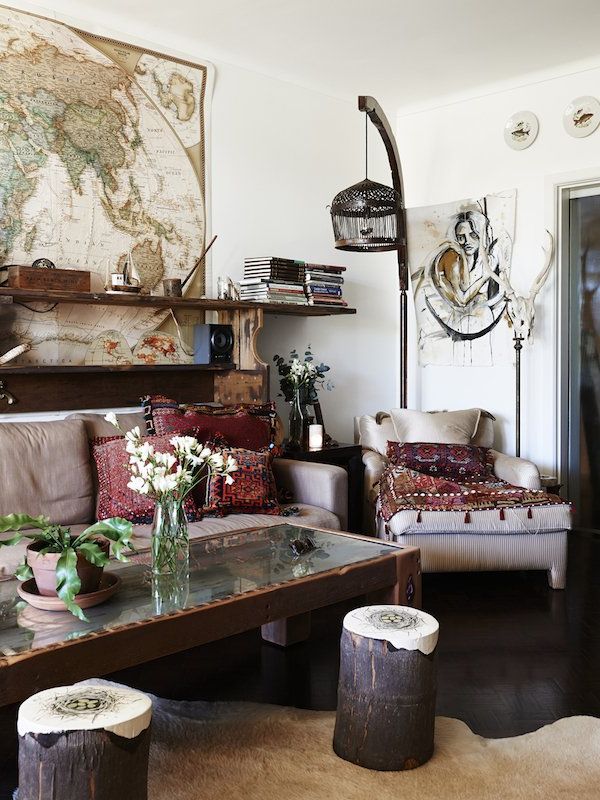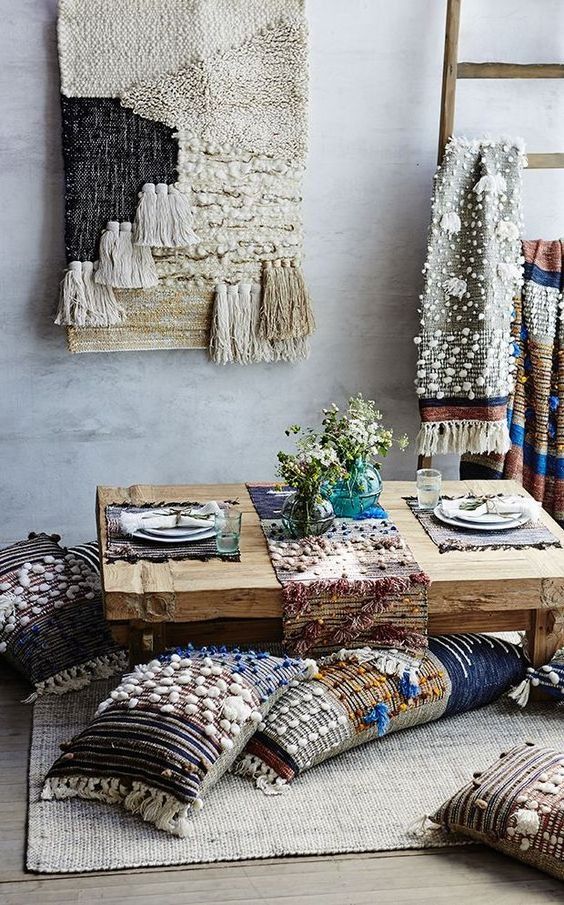 Brown leather
This is more of a perennial trend as bronze or cognac colored leather never go out of style. However, this year it will be seen more than usual, since many furniture brands are using this material.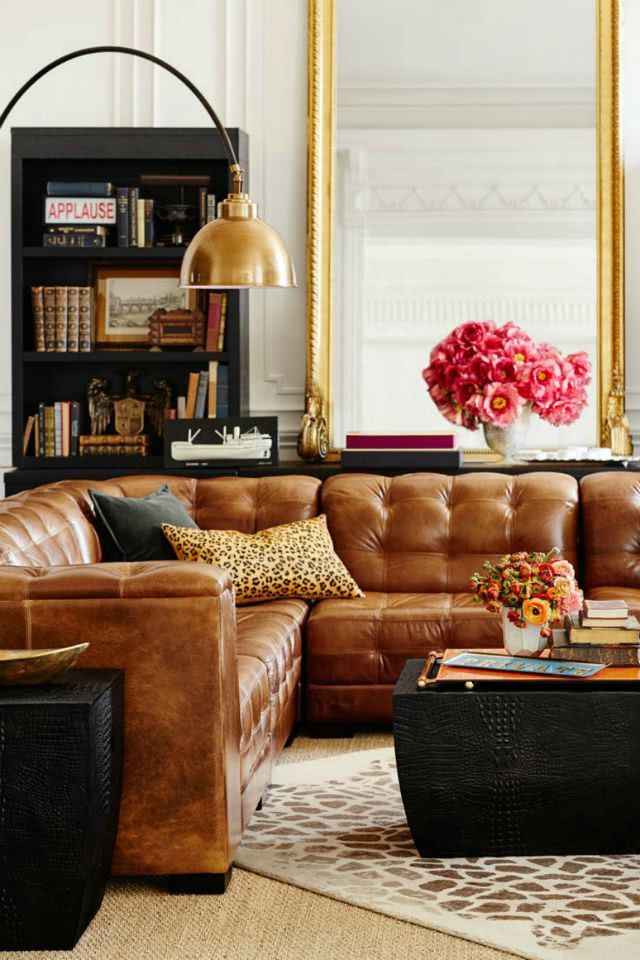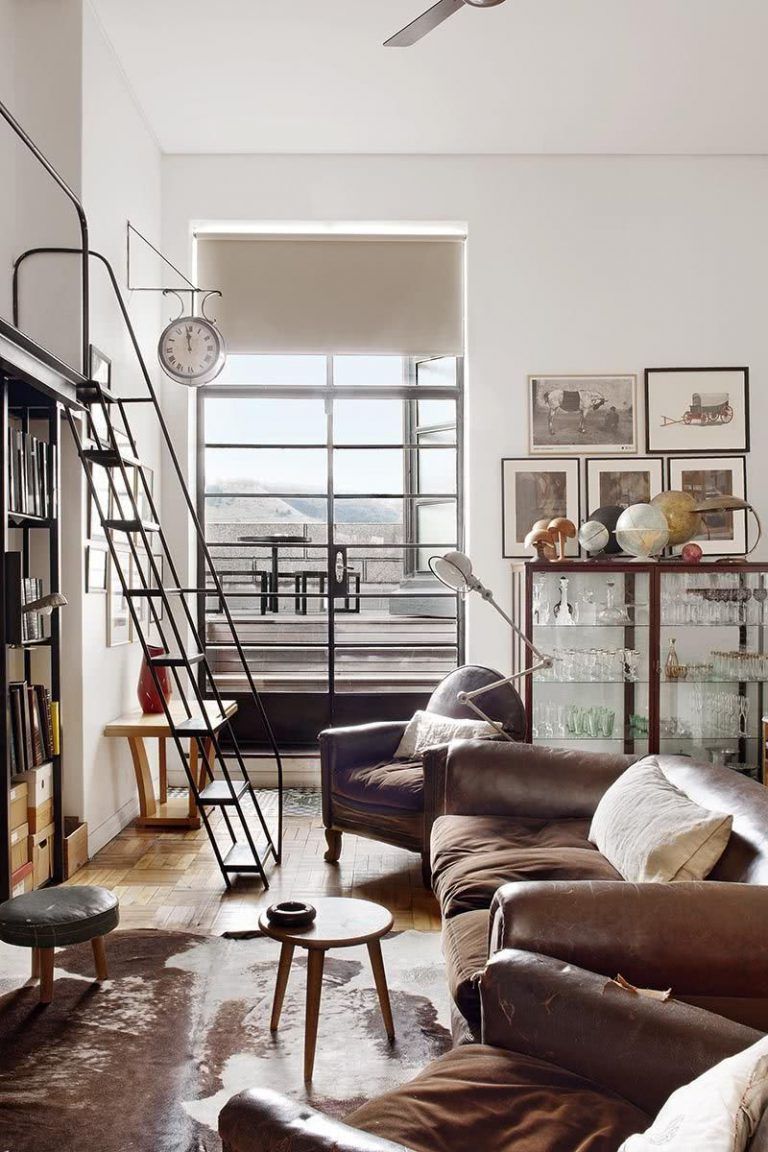 Industrial style metals
Although metallic tones will always be used a lot, and as we have said, more specifically bronze, little by little, we are seeing more and more industrial-looking metals, such as black steel or burnished metals. Brass, polished nickel and silver are making a comeback.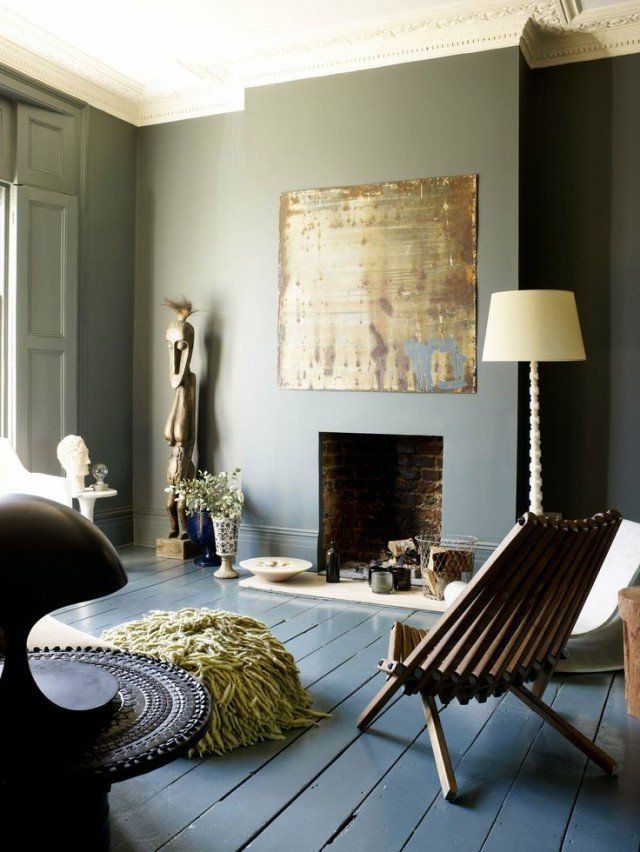 The mixture of hot and cold metals, such as iron and bronze, will also continue to be used.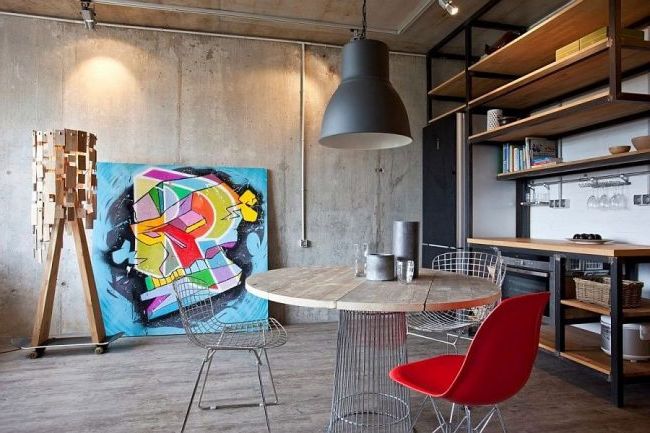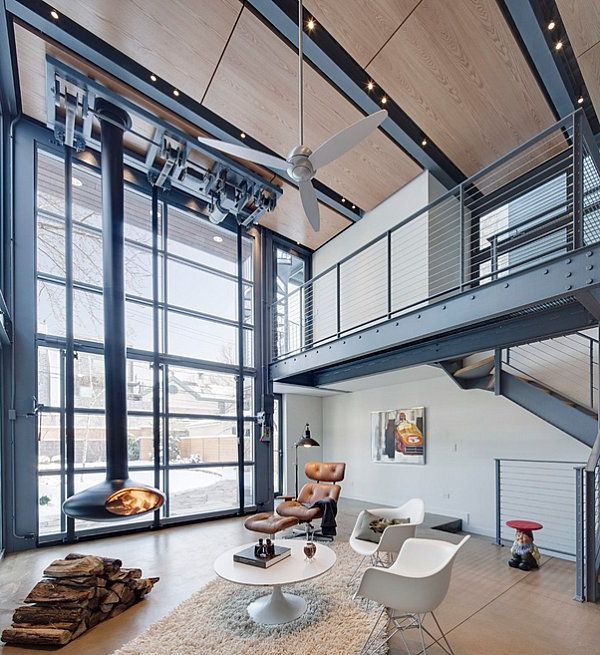 Terracotta tiles
Warm materials on the floors and walls like terracotta tiles will replace today's cool materials in white or neutral tones. Unlike the 1980s, they will have a natural matte finish, and will be used for flooring and wall cladding, as well as fireplaces.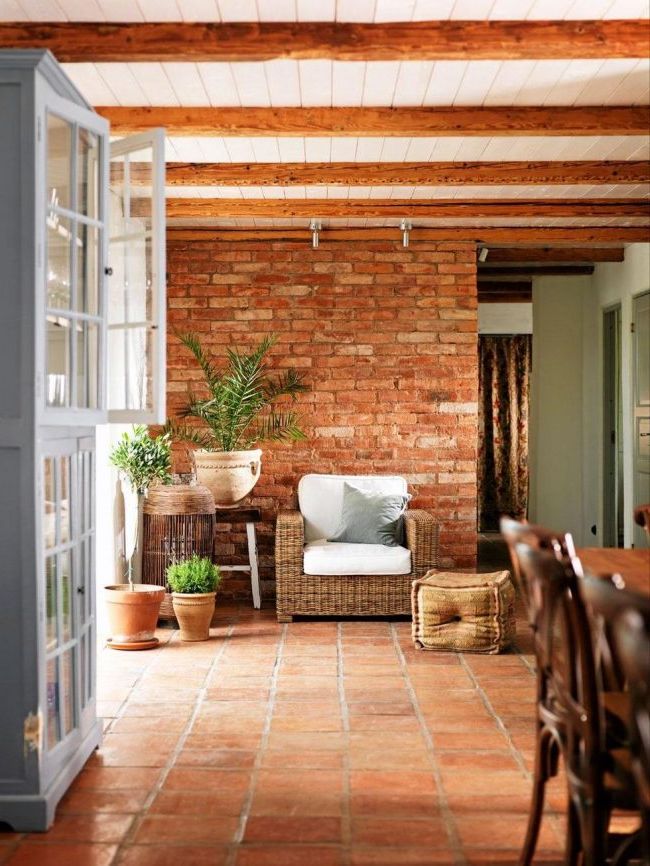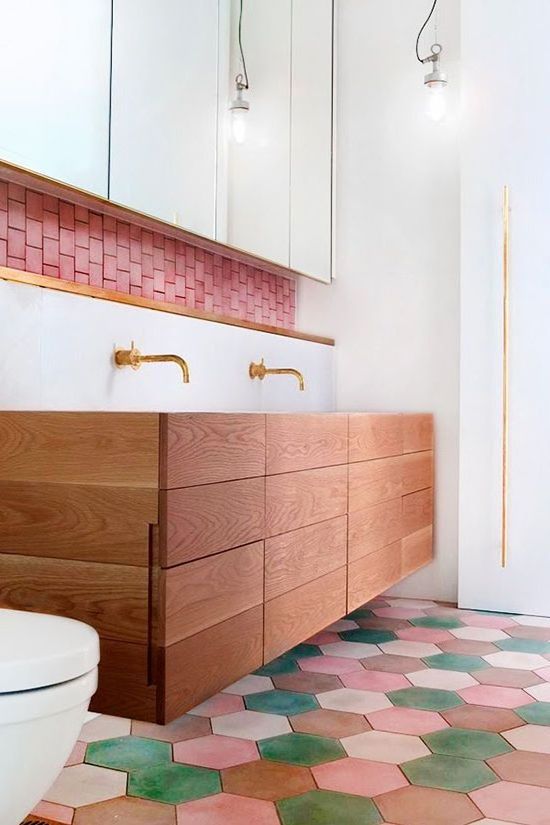 Cork
Cork is a material that brings warmth and texture to spaces, and is also ideal for isolating noise in our homes. It can be used in the manufacture of furniture, but also in wall cladding.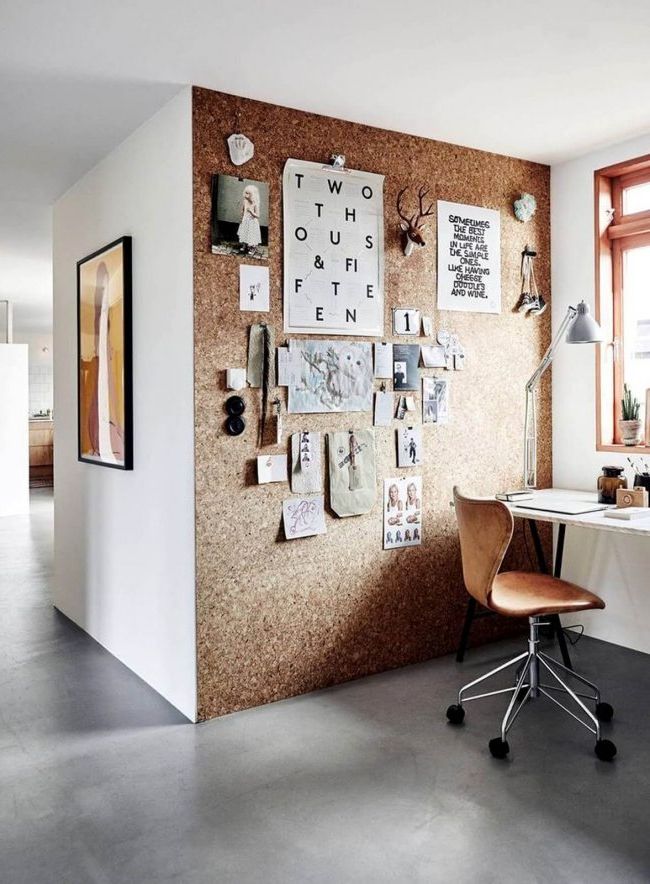 Smaller tiles
For years, we have seen the proliferation of large tiles for cladding bathrooms and kitchens, but we will see that current trends will tend to reduce the size of their surface.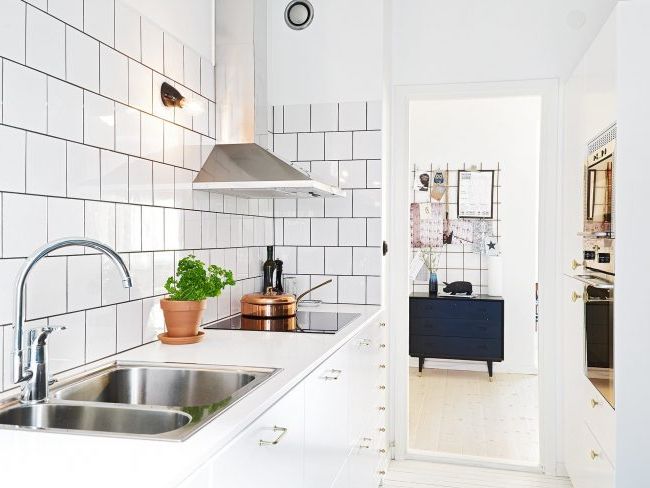 Artistic or botanical wallpaper
Wallpaper that looks like works of art, such as watercolor brush strokes or large painted flowers, as well as creating a striking look in rooms, will also be one of the trends. It is about reproducing a work of art on a large scale.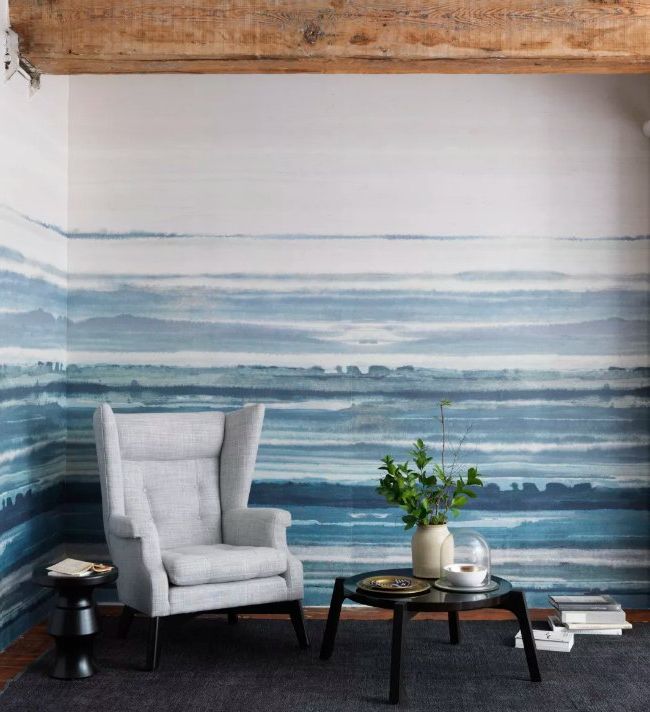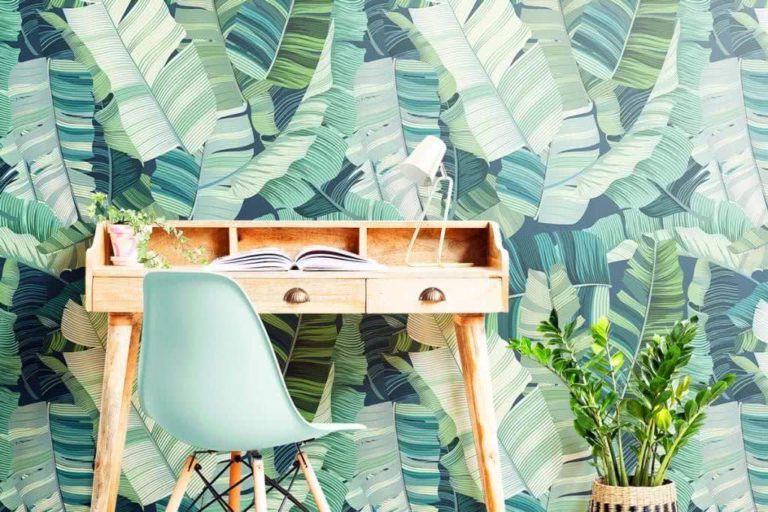 Ornaments and accessories
Ethnic ornaments
Travel always influences interior trends, and this year is no exception. For example, John Lewis' new Fusion collection draws inspiration from the beautiful colors and patterns seen in the cities and palaces of Rajasthan.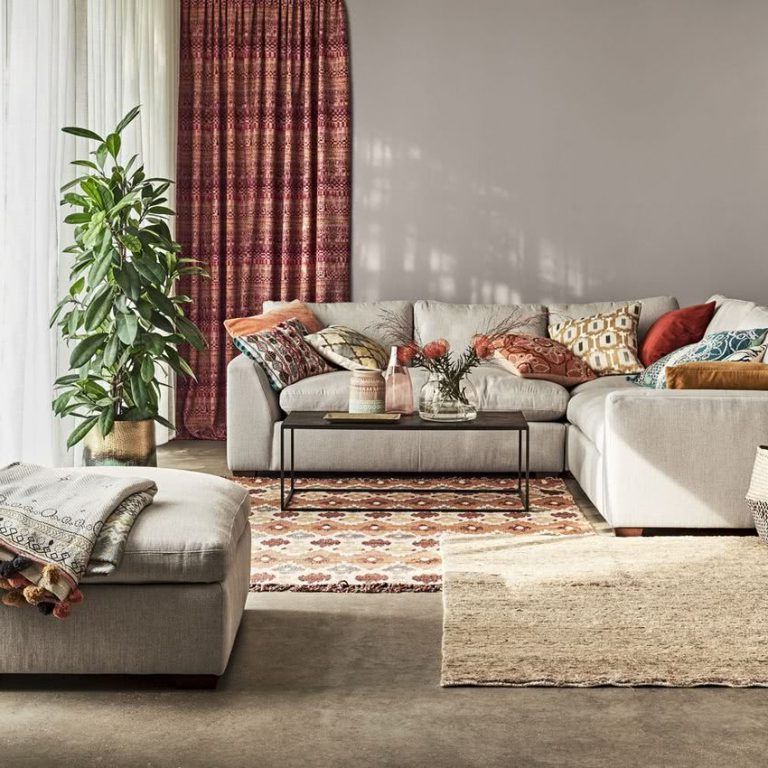 The earthy tones of clay, terracotta and ocher appear in ethnic-inspired prints, which will play a key role this season. The prints, materials and textiles give a raw, natural feel, making them extremely rich to the touch.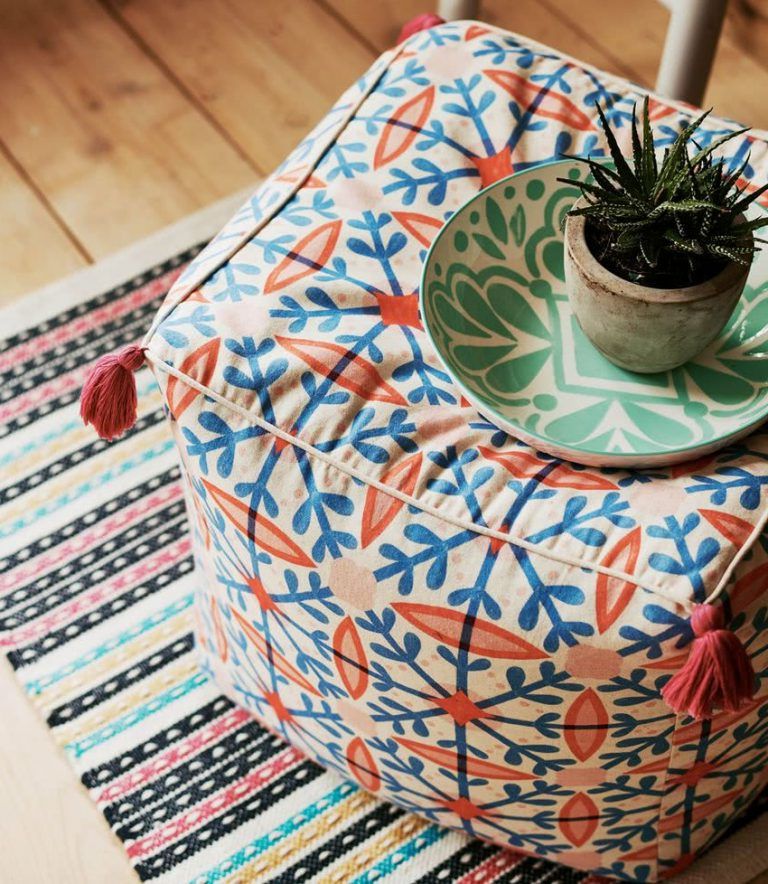 Different patterns and prints can be mixed, for example small scale Ikat prints with larger paisley inspired designs.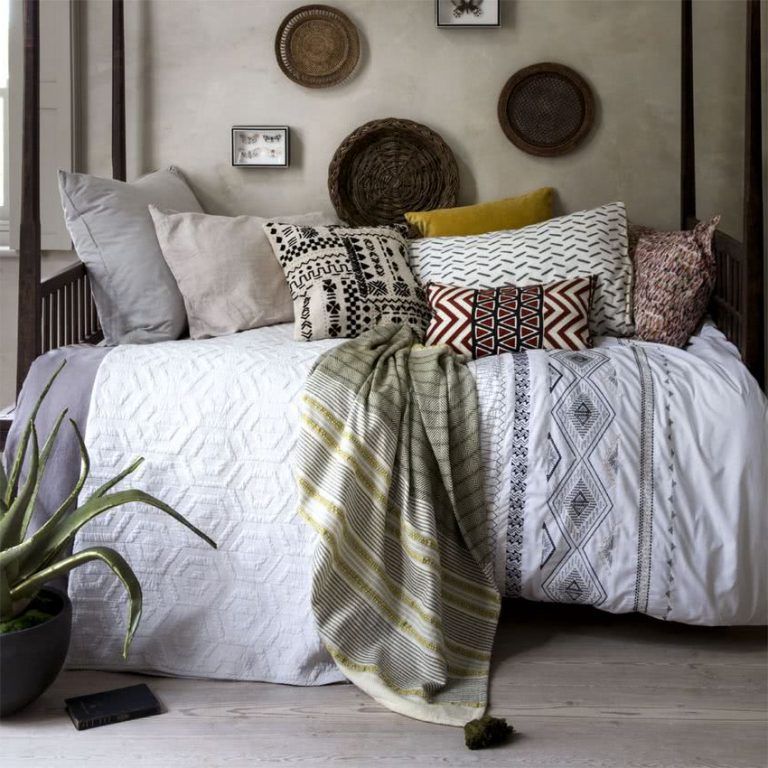 Handicrafts
Texture is very important this season. The furniture provides a natural feel made by hand with materials such as rattan and wicker, two widely used materials. Textiles play a playful role in many embellishments, such as edge appliqués and other details, all irresistible to the touch.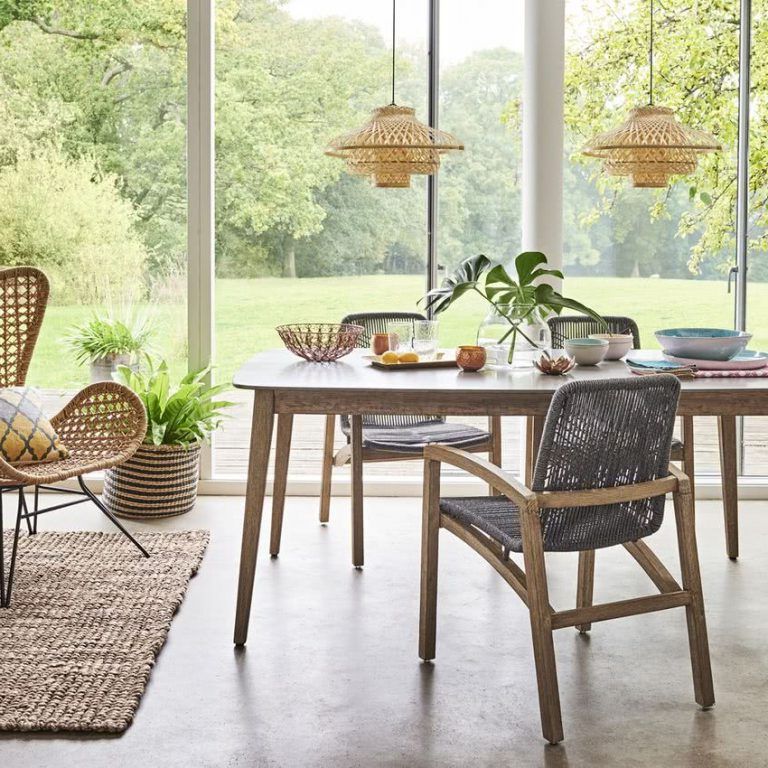 A lot can be achieved just by playing with textures and materials. Whether it's wicker furniture, macramé cushions or a mix of marble and metal, don't underestimate the power of combining different textures.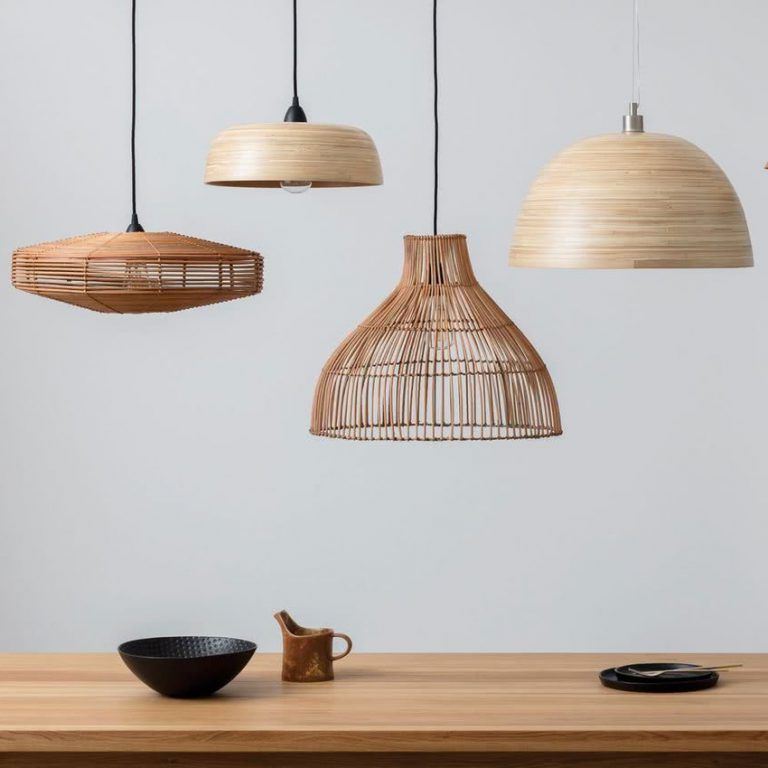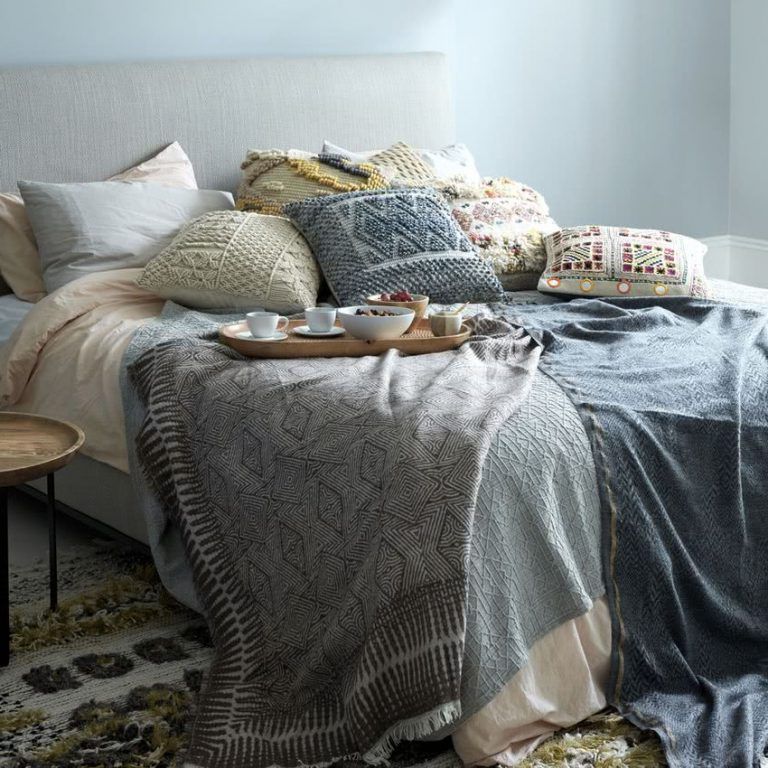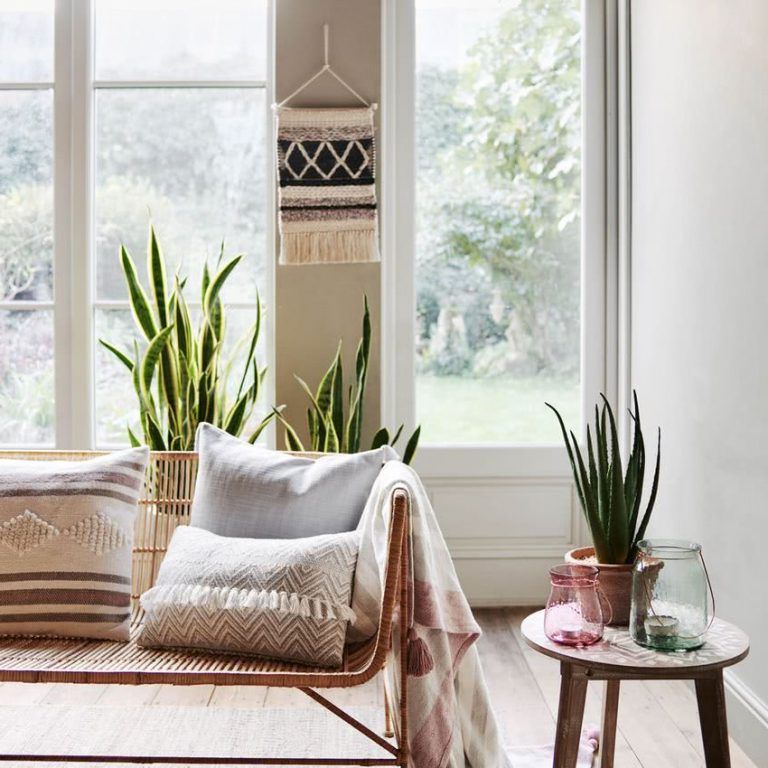 Metallic details
The addition of luxurious metallic touches is not new, but the big difference this year is the tone of the metallic finish. Less copper and rose gold will be used, and more bronze. Bronze tones are the most sophisticated and organic metallic color palette.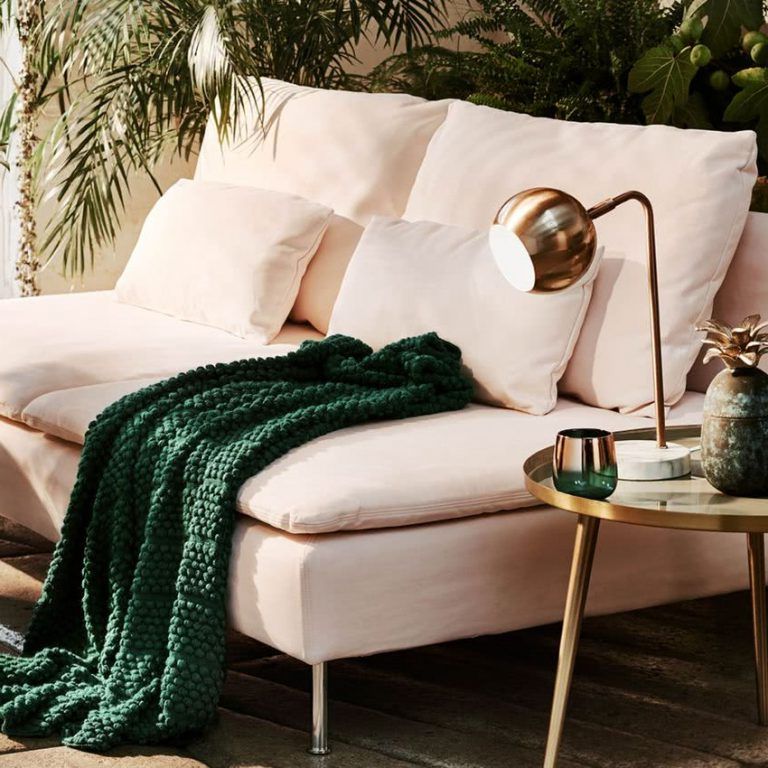 Accents in bronze furniture, mirrors and accessories help add a luxurious finish to any room. Soft pink and emerald green perfectly accentuate the golden tones.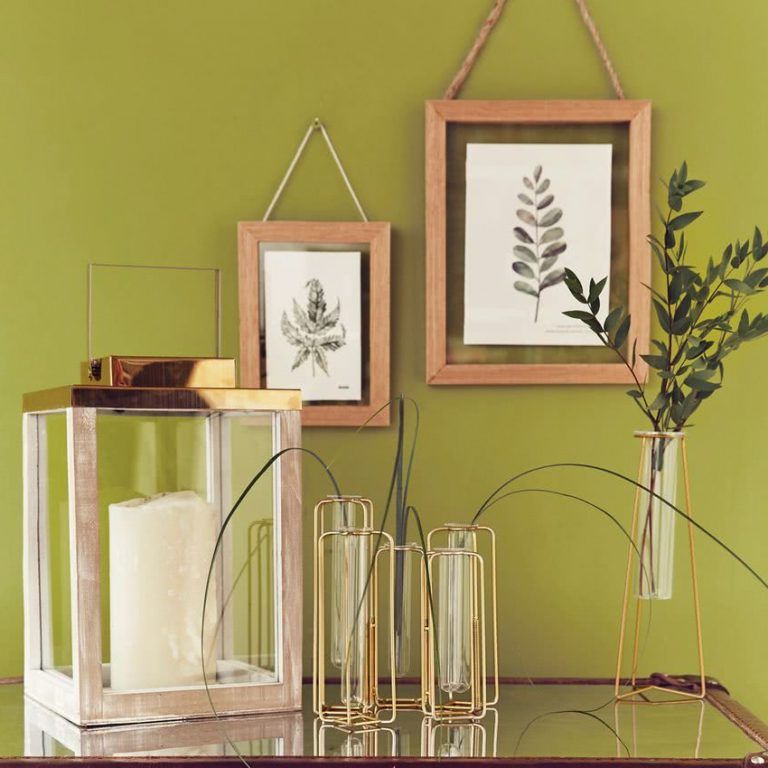 Smaller lamps and fixtures are the perfect way to inject a new trend into a room without having to invest in larger, more expensive pieces of furniture. Bronze can be mixed with marble to achieve a sense of illumination.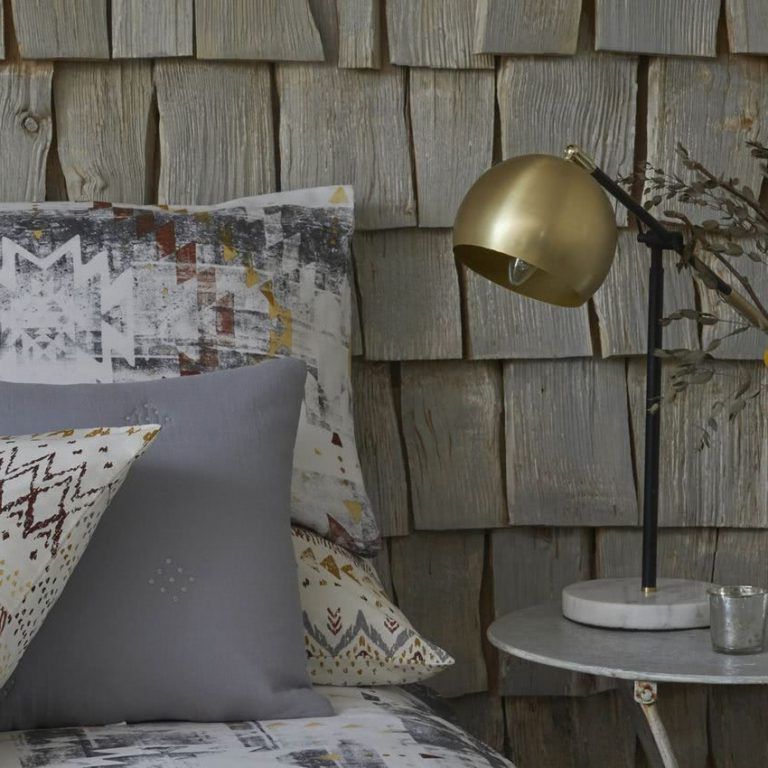 Pineapples
The pineapple is back as the fashionable motif to decorate the home. Last year, the cactus print surpassed the pineapple in popularity, but it seems this year things have changed. Although the cactus is certainly still in use, it is behind the pineapple.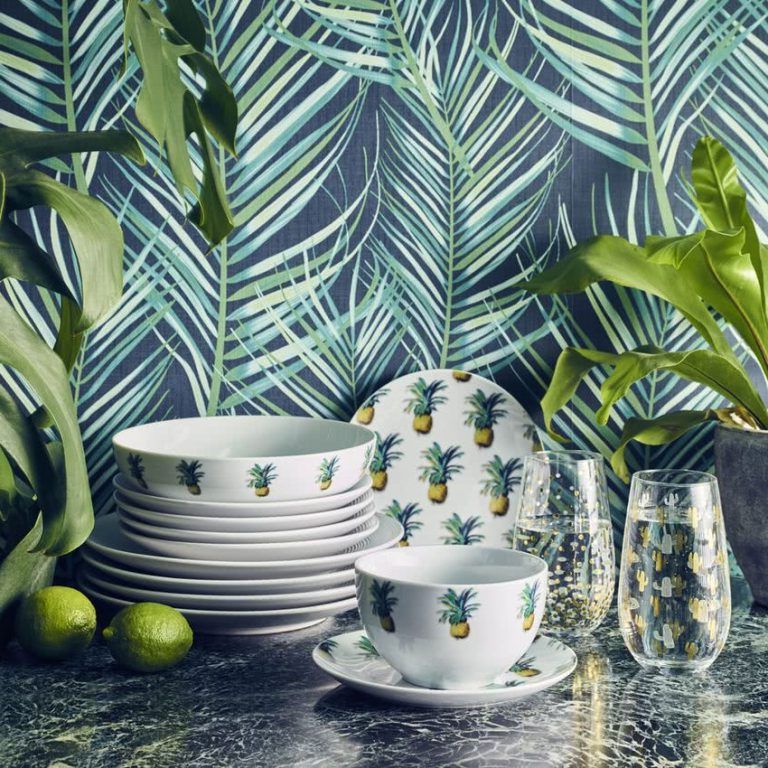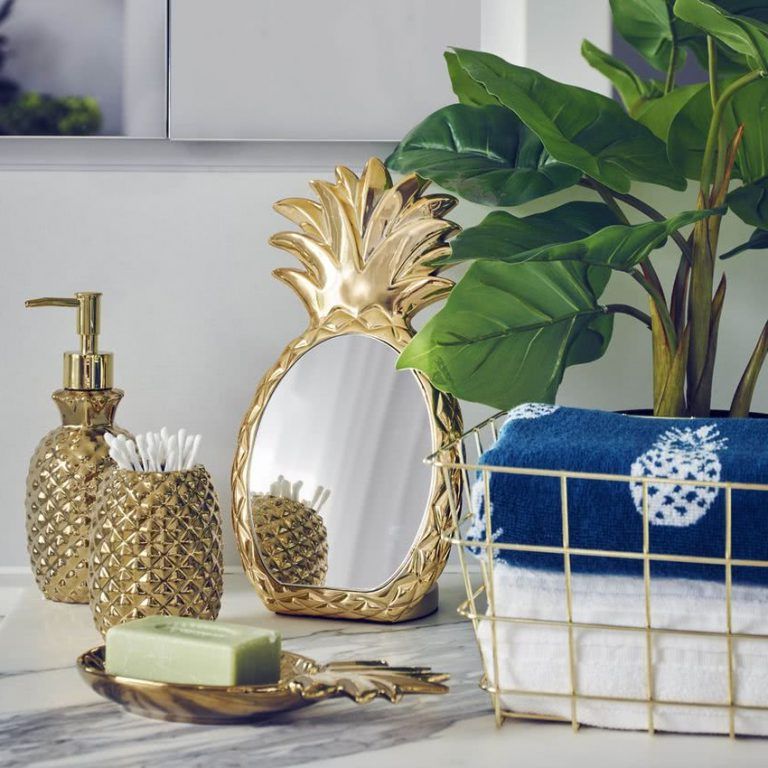 Upholstered headboards
Currently, the market is dominated by wooden headboards, but in 2022, upholstered headboards will prevail. They have been a classic element to decorate luxurious rooms, but their use has become popular in recent years and will have a boom in the years to come.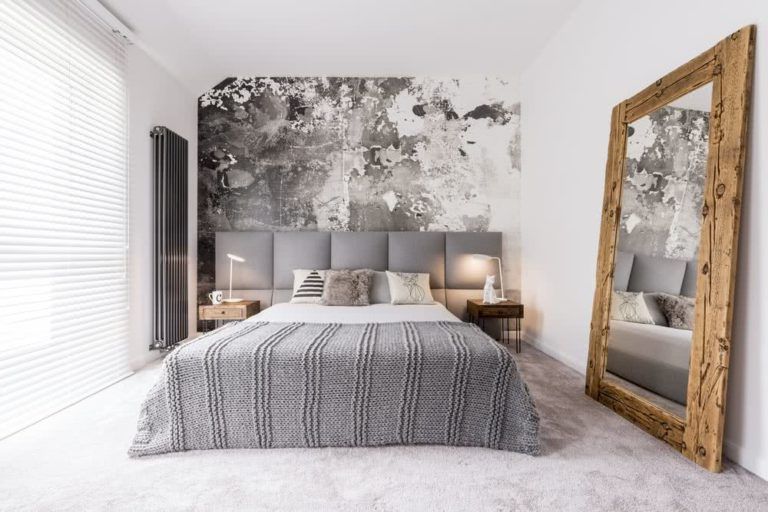 Whether you opt for a classic model in neutral tones with buttons, or in velvet, this type of element adds a lot of glamor to a room. Those that are decorated with nail heads will also be used.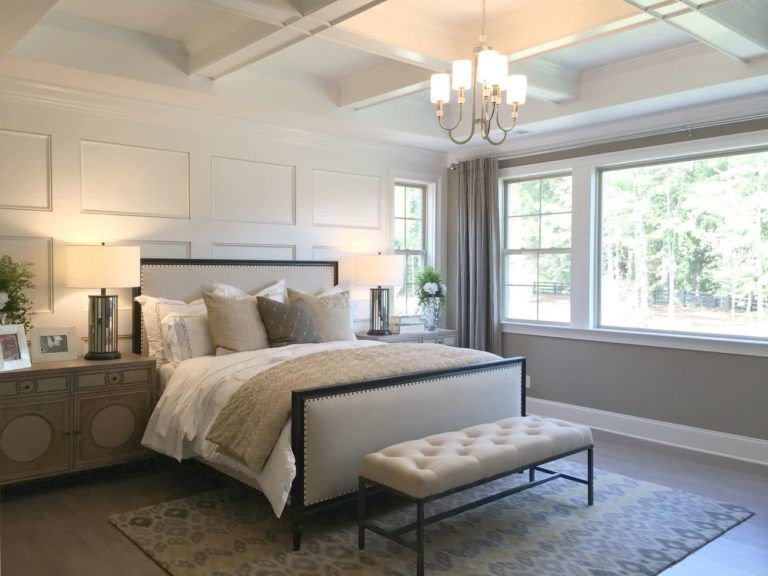 Prints
Botanical prints
Floral and botanical prints are always in style. This season they're seen on a small scale, like they're plucked from an artist's sketchbook or a plant collector's manual.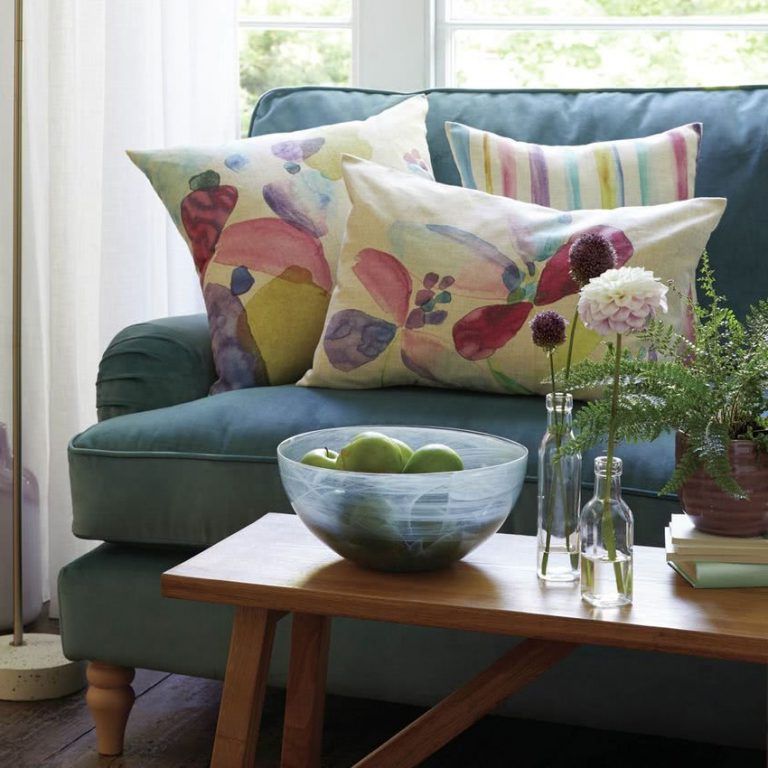 This is a continuation of last year. The trend for floral prints is still going strong.
The rich shades of green look stunning paired with the dark furniture and charcoal and navy walls that are so trendy for home decor right now. Large scale leaves, large insects, wildlife and exotic birds are used.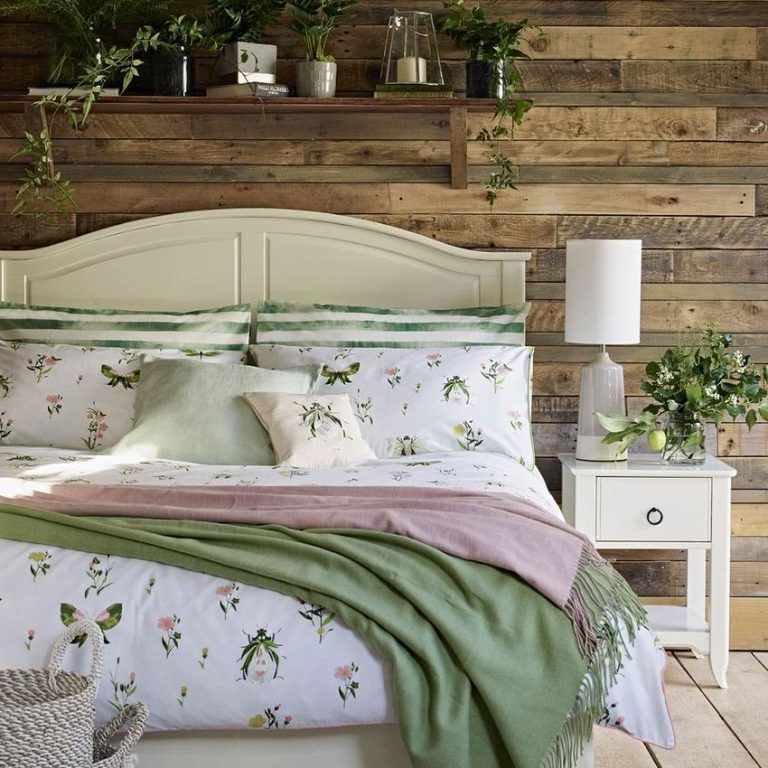 Marble effect
From lamps and bedding to wallpaper, this season will see a marble effect finish for all home accessories. Marble print cushions can add an interesting touch to pale color schemes.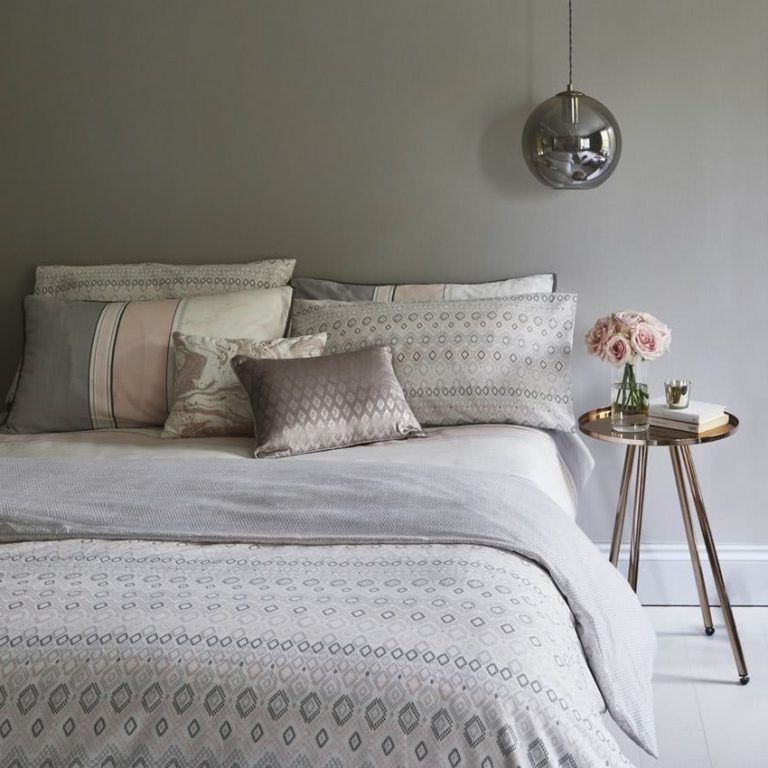 Large geometric prints
They will be used both in curtains, bedding, cushions.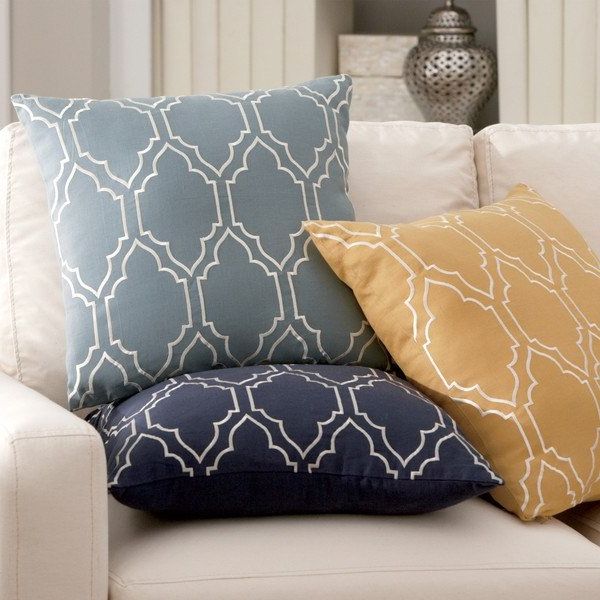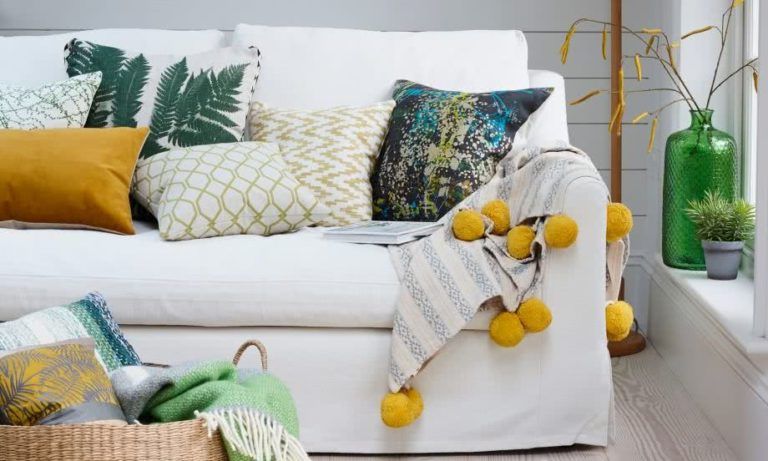 Interior decoration painting and colors
Gray may still be the neutral choice for many interiors, but this year the color will be bolder. More daring colors are seen, both on the walls and on the furniture, especially in the sofa collections. Temperament interiors are more popular than ever, with colors like purple, navy blue and striking emerald green all key colors for 2022.
90% white 10% colored
It is decorated on a white base, but is complemented by invigorating colors. The look is fresh, bold and youthful.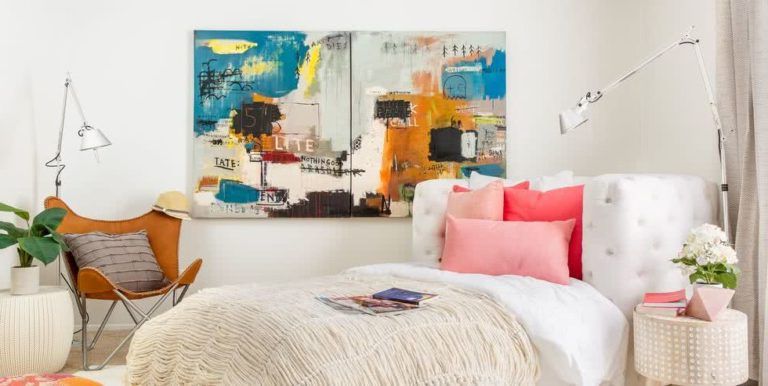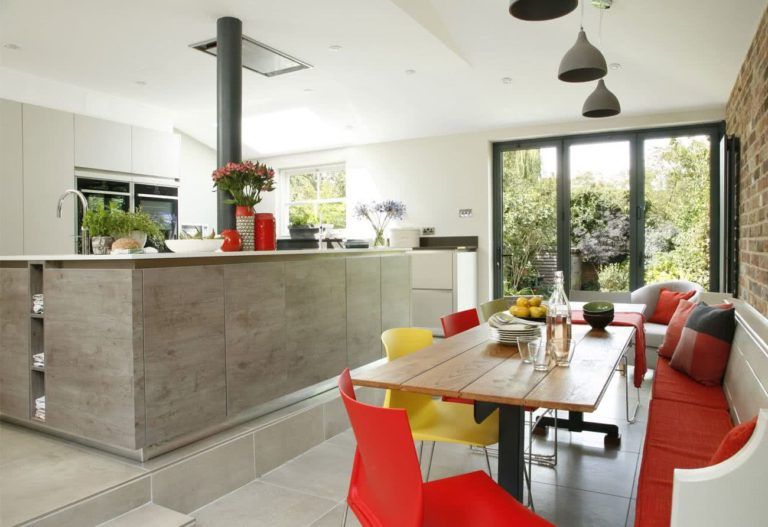 Roses
Different shades of pink are being applied in different decorative objects.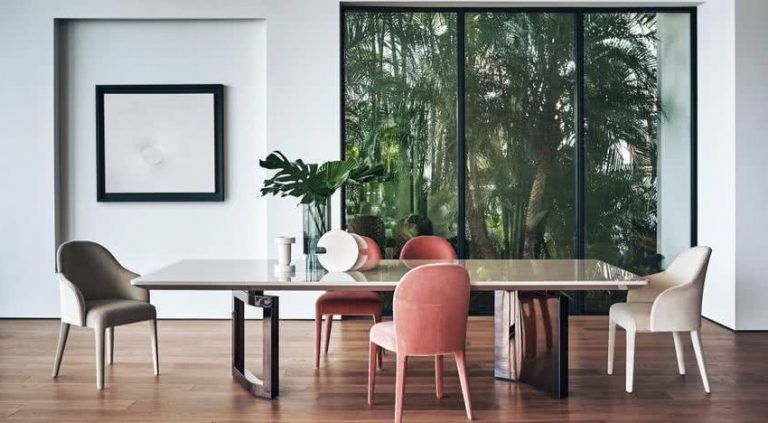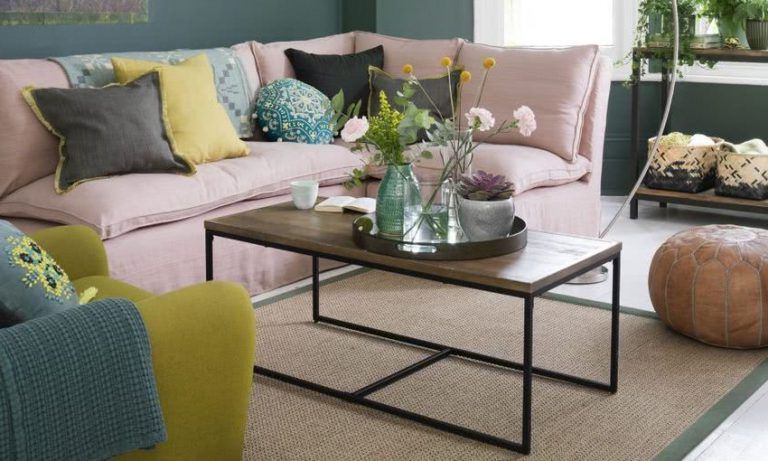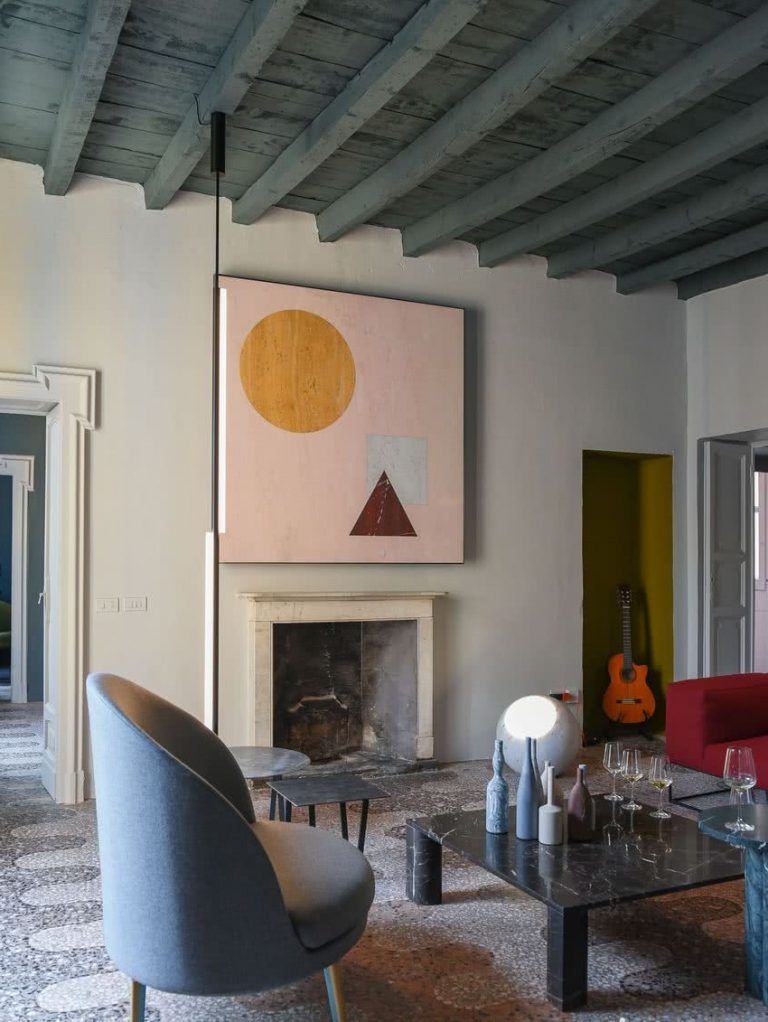 Yellow mustard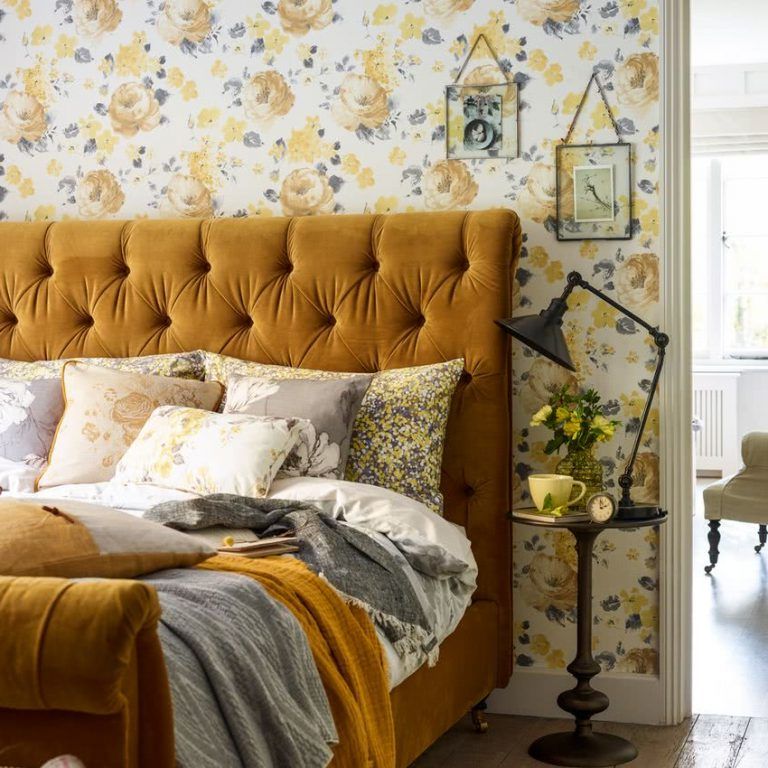 Lilacs and purples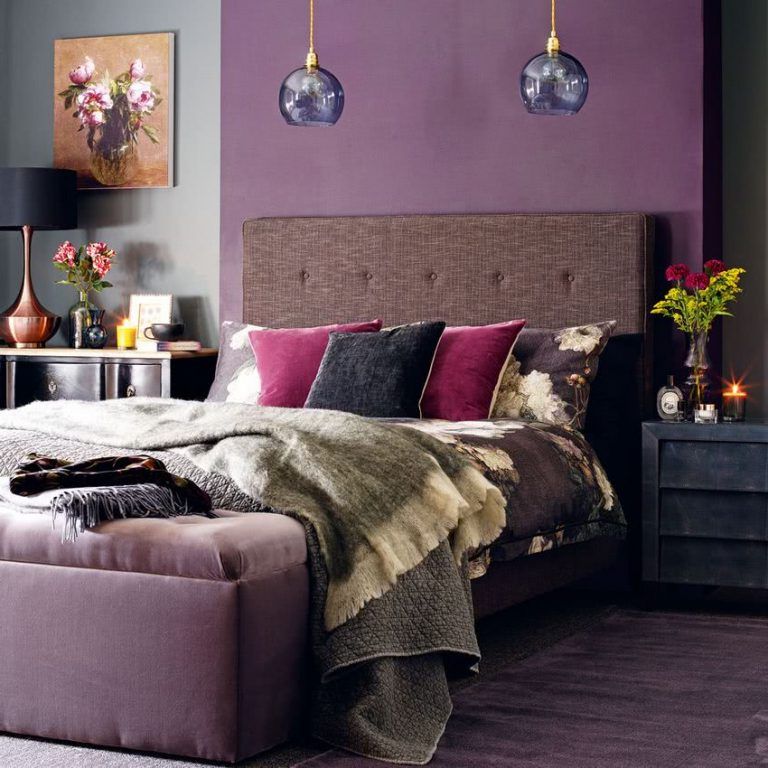 The quartz lilacs will come to life through transparent fabrics, silk and curtains, to create an environment full of lightness and romanticism. It is a floaty style full of optimism.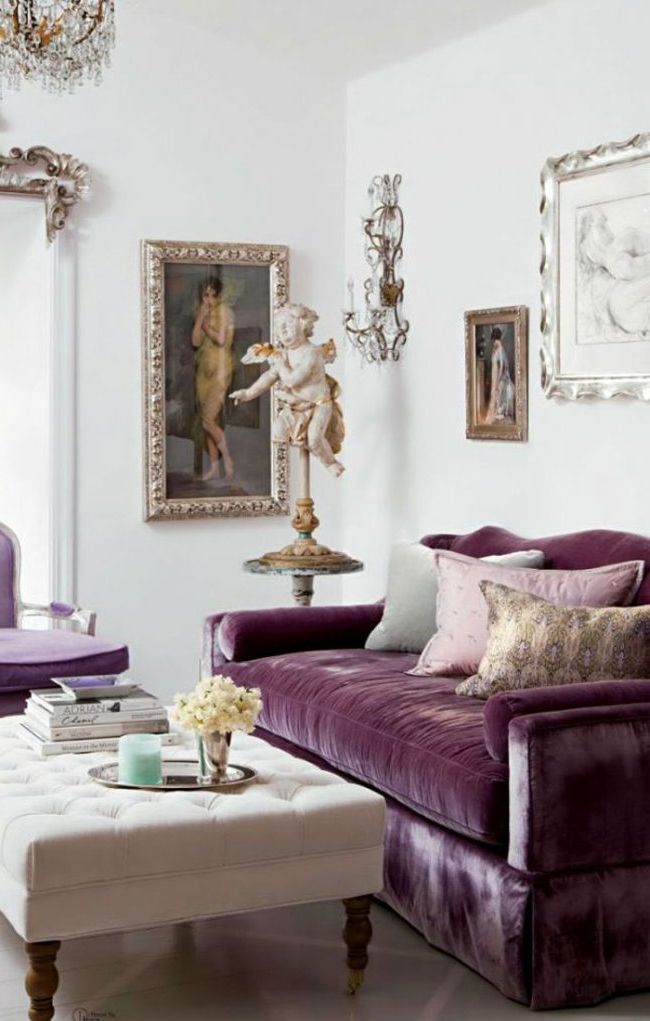 Red, burgundy and watermelon
These colors are being used a lot as a decoration accent.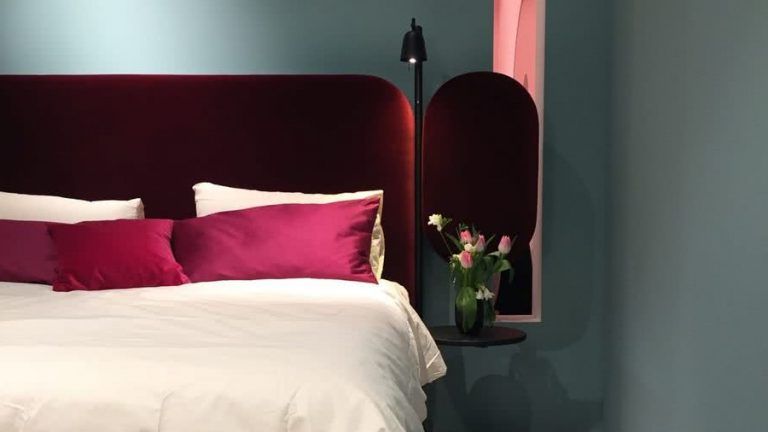 Dark green and bluish
The dark shades of green will become one of the most used color notes in interior decorations this year. It is a perfect color to create an accent in rooms where whites and neutral colors predominate, as well as beige and brown. It is a color that also adds a lot of depth to interior spaces.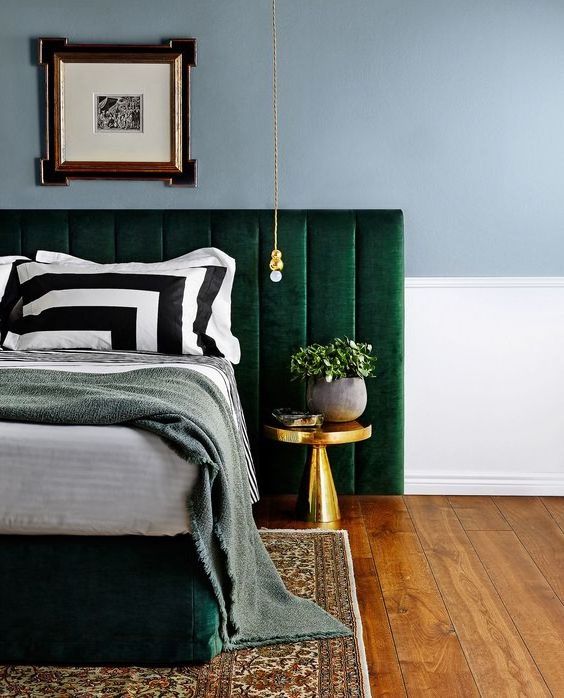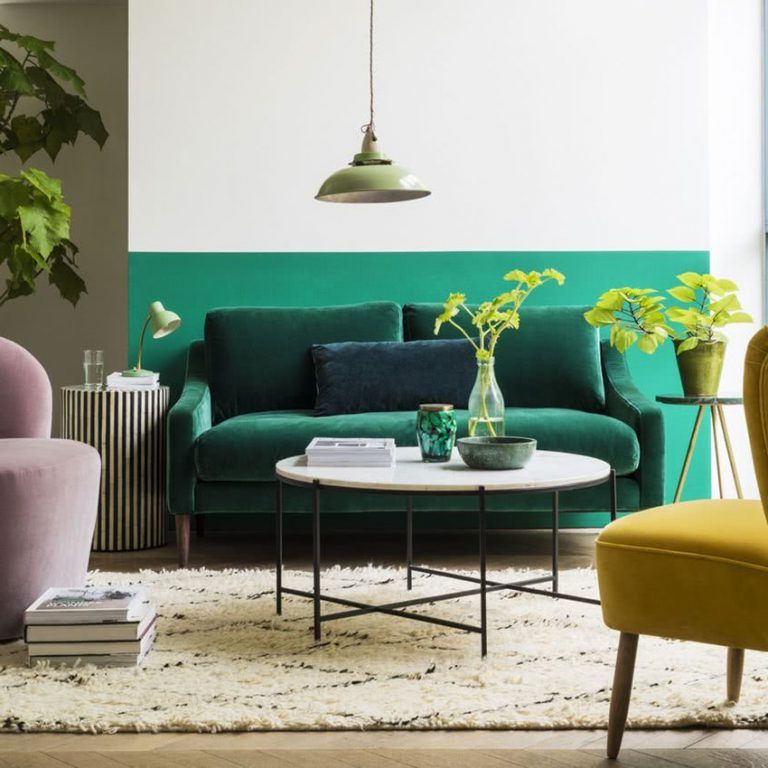 Blue
The cobalt blue color has always been a classic in interior decoration, and this year will see a special boom.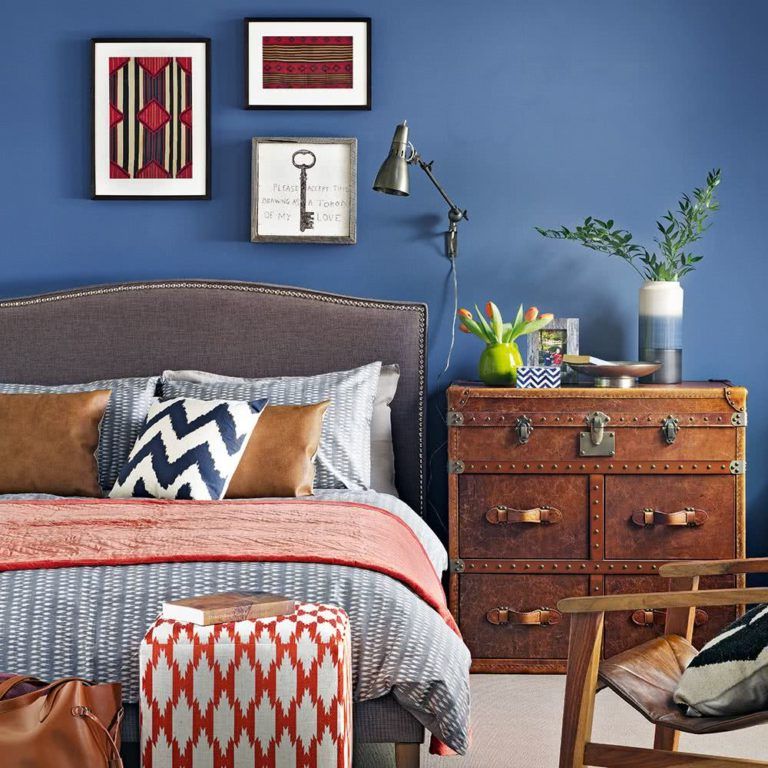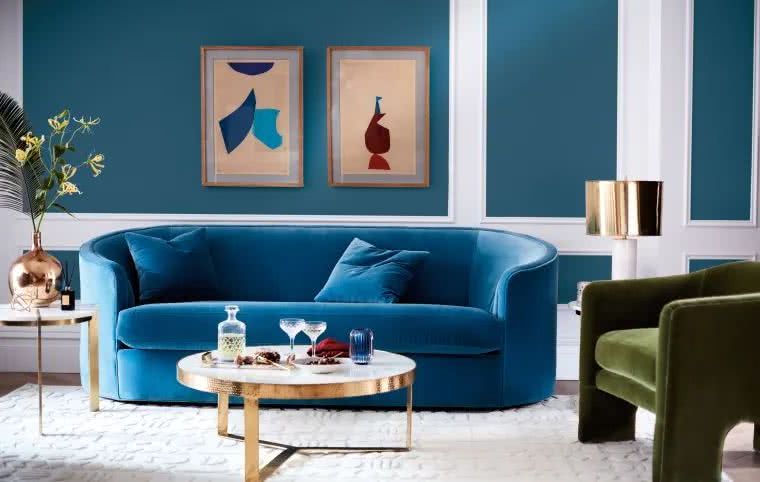 Taupe
A very organic and muted palette will also be used, with very feminine lines, many soft curves, giving an image of serenity.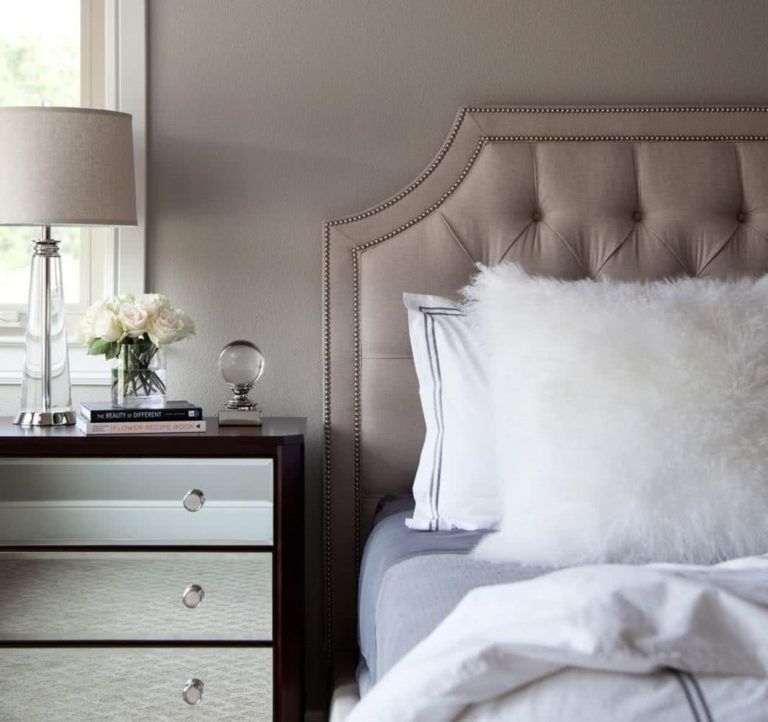 In addition to the loud and bold hues we've mentioned, there are a lot of interesting new soft hues being seen. Pastels will be a trend again. Some of the tones that are being seen, in addition to soft pinks, are:
Lemon yellow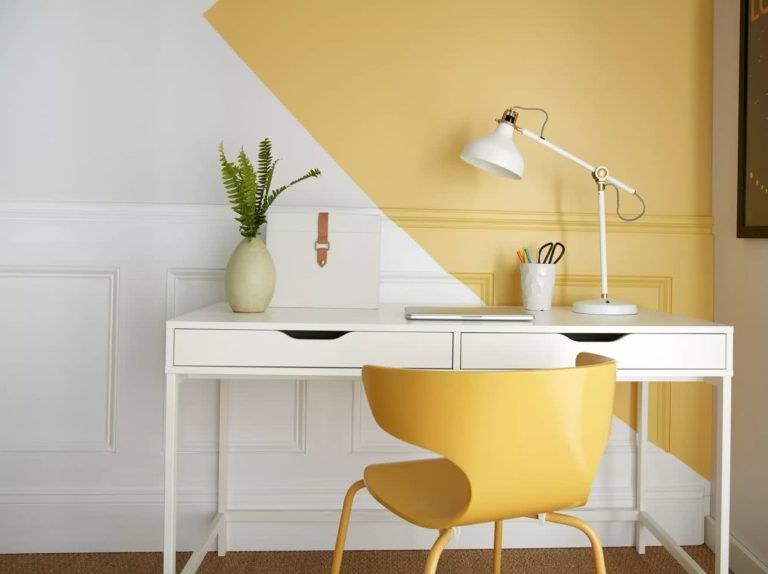 Apricot orange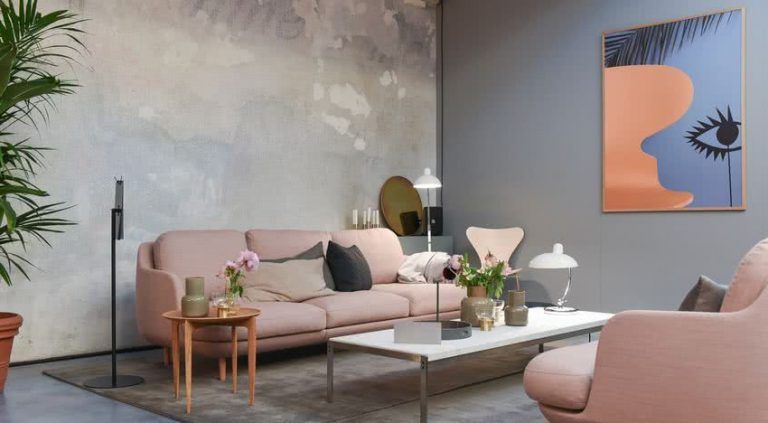 Interior decoration: living rooms
The shapes are both geometric and organic. Within the geometric designs you can see stripes, for example, and within the organic shapes, many curved armchairs and hand-painted watercolor wallpapers.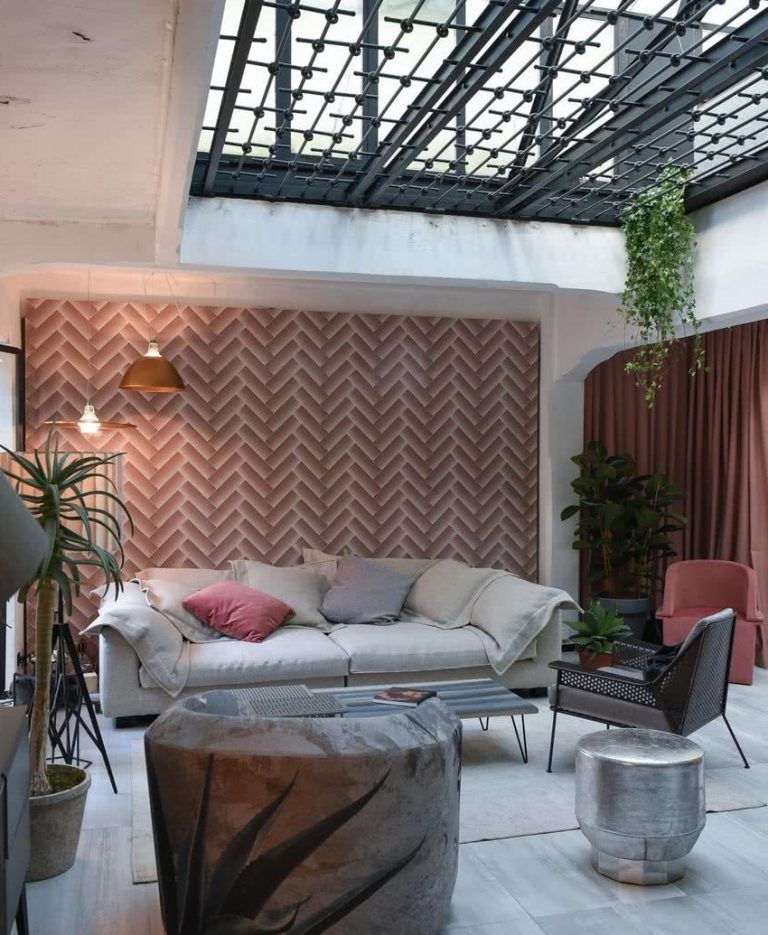 A movement towards comfort is noticeable in the sofas, with many shapes, curves and very soft fillings.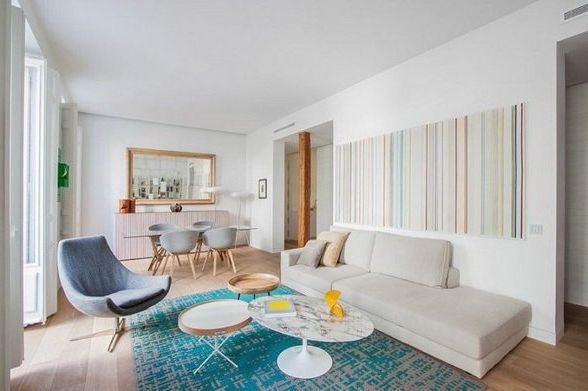 Styles and materials exhibited in Milan include terrazzo, velvet, ottomans and side tables, lamps, copperware, hand-made glazed ceramics, colored vases, wooden vases. Velvet upholstery is still a strong trend.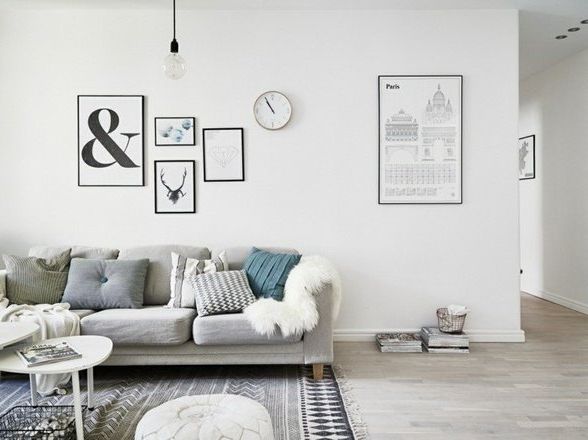 Plants are acquiring an important role. If you can't commit to keeping a plant alive, then a single tree branch in a vase or a few large tree branches in a basket add a dose of life and greenery to the space.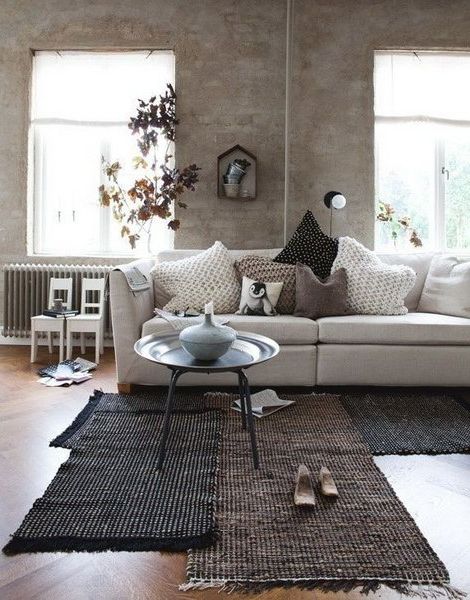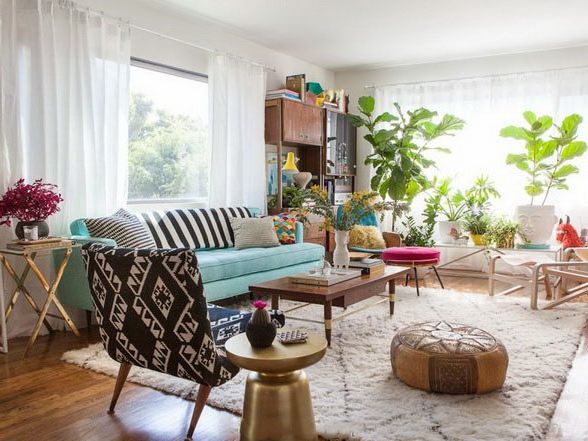 Modern living rooms are full of natural light and unusual decorations. Neutral and fresh colors are the main trend of the season for 2022. They not only contribute to expanding the visual space of the room, but also improve people's mental attitude.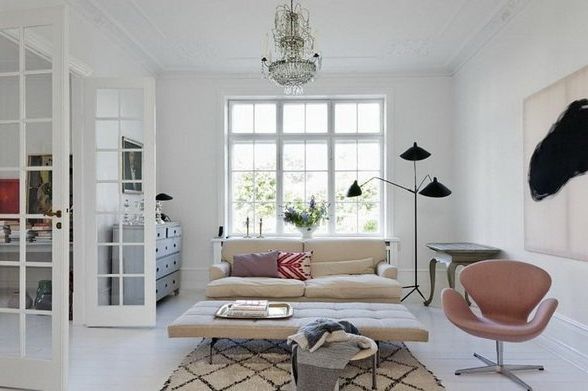 According to current trends, two or three colors can be mixed. For example, a room with a predominant white color can be embellished with touches of brighter colors, such as pink or fuchsia.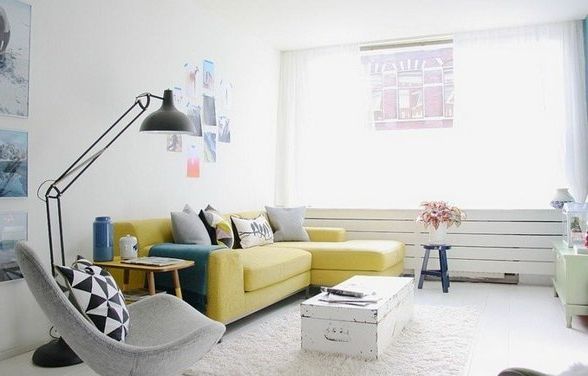 For those wondering how to decorate a modern living room, the first tip is to choose the right furniture. A sofa, sideboard and perhaps a coffee table will be needed. All furniture should preferably be simple lines. The walls, according to the new trends, should have very few or no decorations.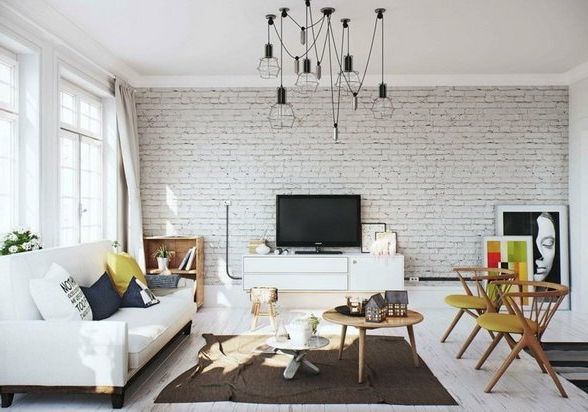 There are many options for decorating this room. Various styles can be combined, for example bringing elements of art deco design to contemporary lifestyle.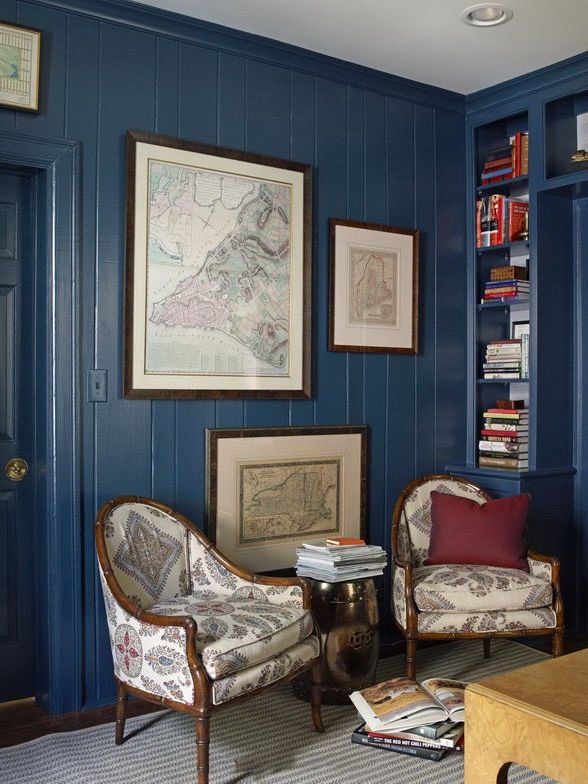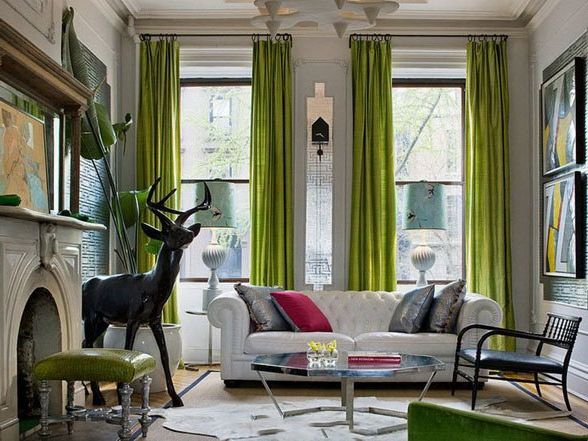 Another option is to use the minimalist style as a basic, and as a supplement to choose high-tech finishing materials, with their metallic tones and shiny surfaces. The minimalist style helps to make the room more elegant, without cluttering it with furniture and accessories. Using the basic criteria of this style, a very pleasant and beautiful atmosphere can be created. It is very similar to the Scandinavian style, but more rigorous and concise.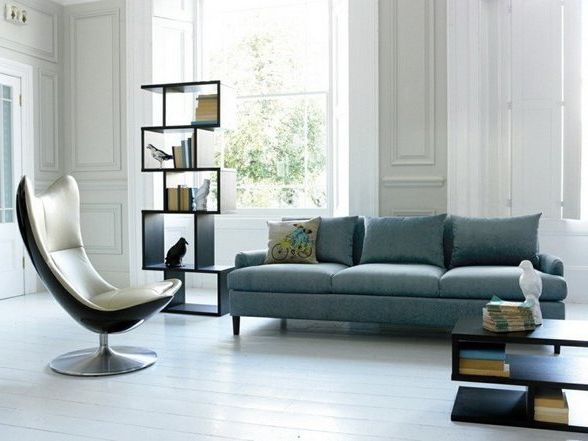 Another of the most popular styles is rustic, which combines simplicity and functionality. It can be mixed with modern or vintage details.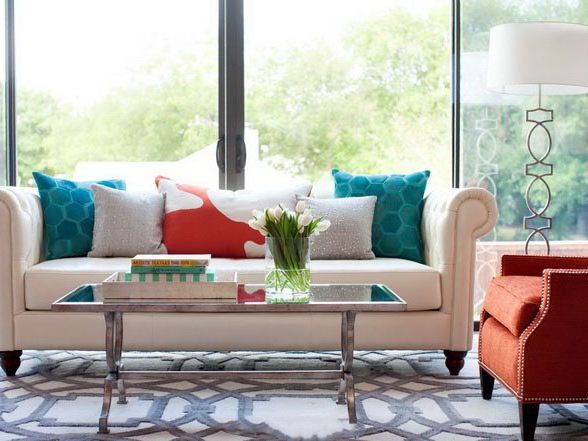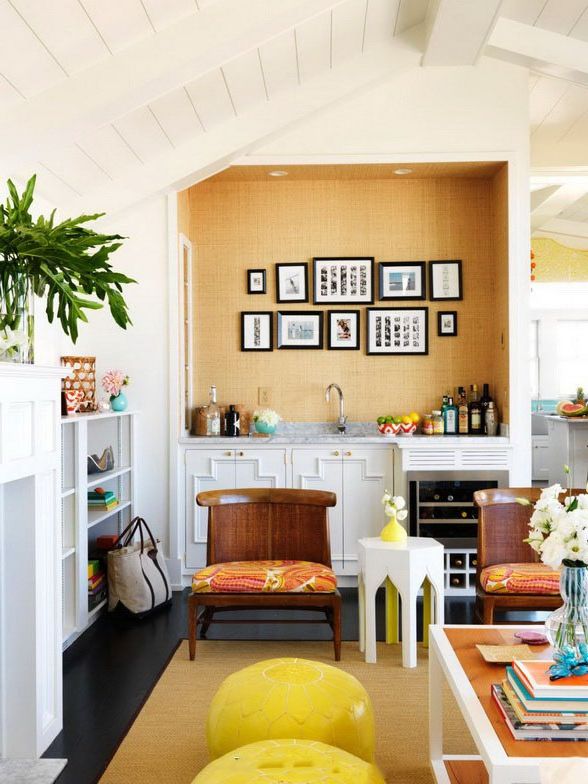 Interior decoration: kitchens
Granite is still the material of choice for kitchens, however the look is now decidedly more understated. Green and brown marble have also been seen. Marble countertops are thinner, some proposals even hide the edges, since it is placed behind the cabinets.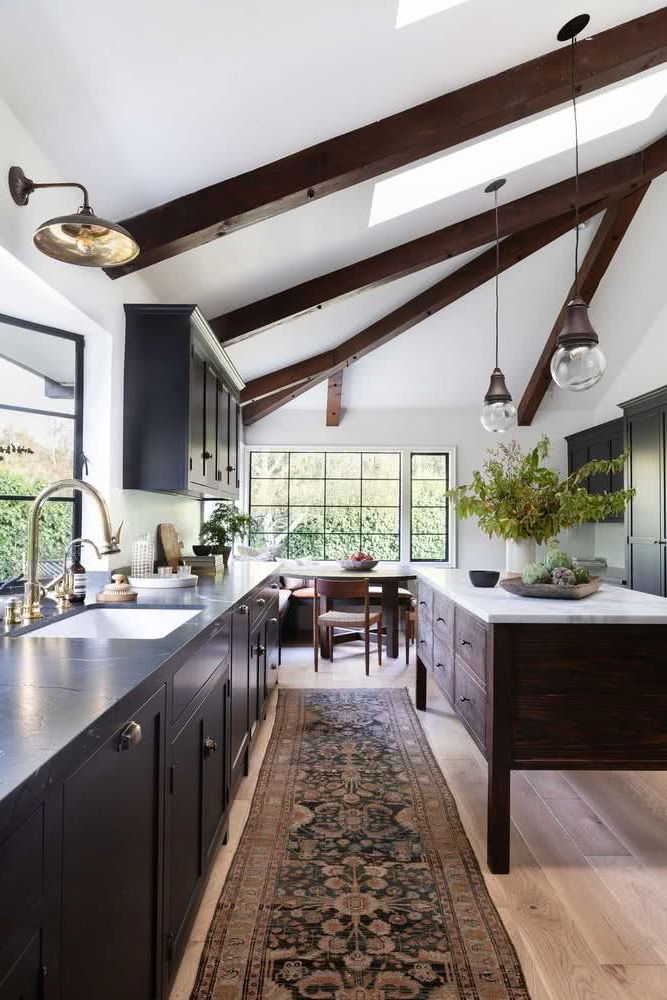 Concrete is a material that has been used in countertops due to its resistance to heat, bumps and scratches, however now it is also used in coatings. It creates a very interesting futuristic and minimalist look.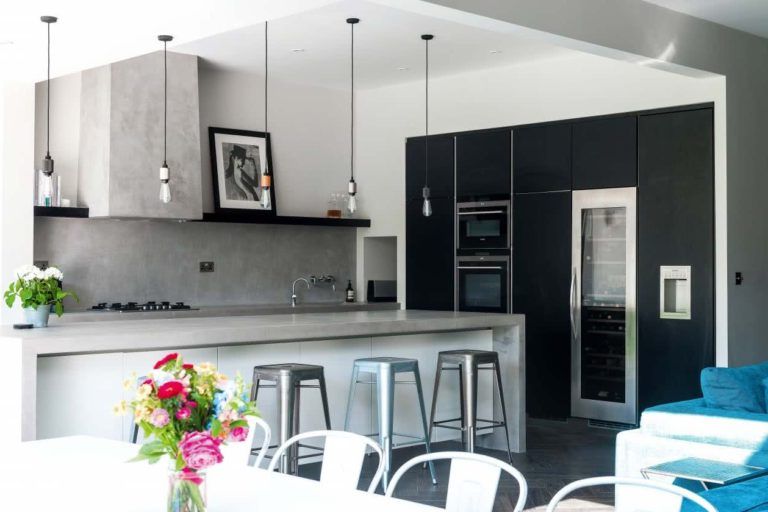 Using decorative tiles in small areas of the kitchen can create interest in a drab room. This is a great way to refresh the look of the kitchen without changing much else.
Kitchen islands have always been popular, for their practicality and efficient use of space. Instead of a breakfast bar with stools, full islands are coming into use, offering drawers, a sink, and plenty of amenities.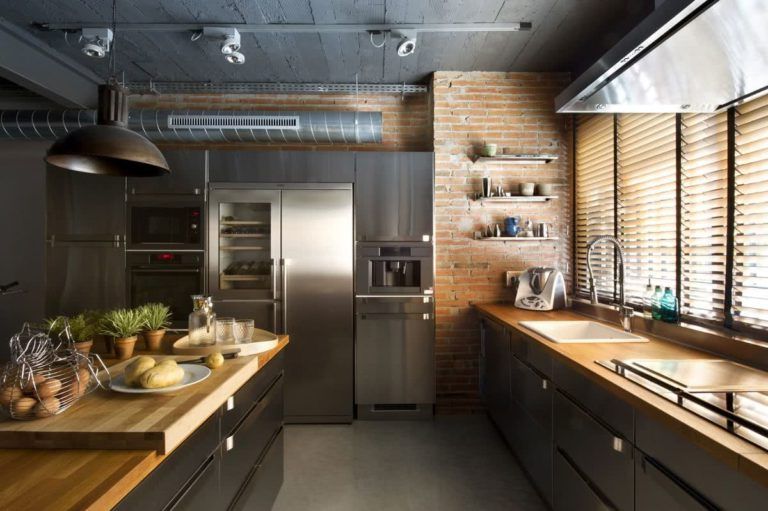 The trend of hiding storage and crockery was reversed this season, seeing plenty of cabinets with glass doors and open shelves to display crockery.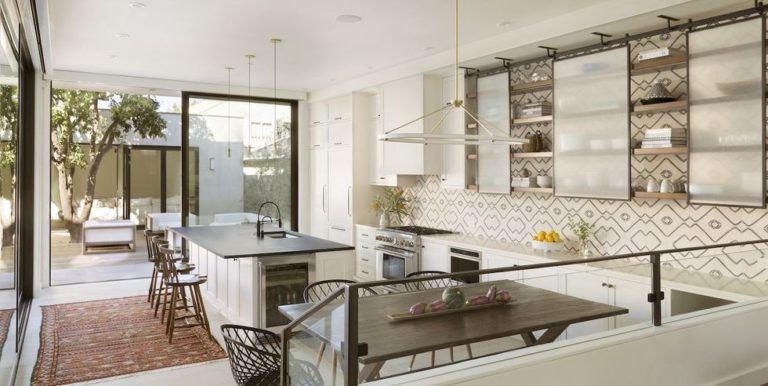 Appliances such as refrigerators, dishwashers and stovetops are increasingly hidden items in kitchens.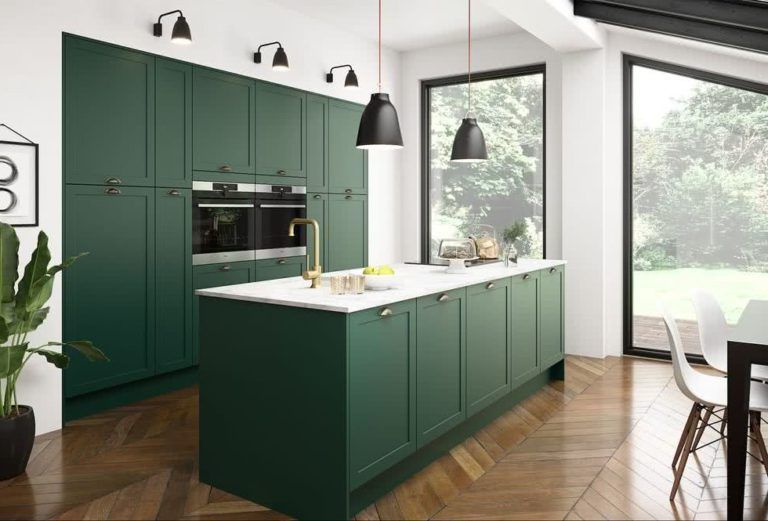 Bright colors are making a comeback. We are looking at oranges, yellows and blues, combined with whites, neutrals or grays to balance.
Another proposal is the all black kitchen, which offers a contemporary and sophisticated look, especially when mixed with indoor plants. Black was used on metal, painted wood, and stone, even on the sink.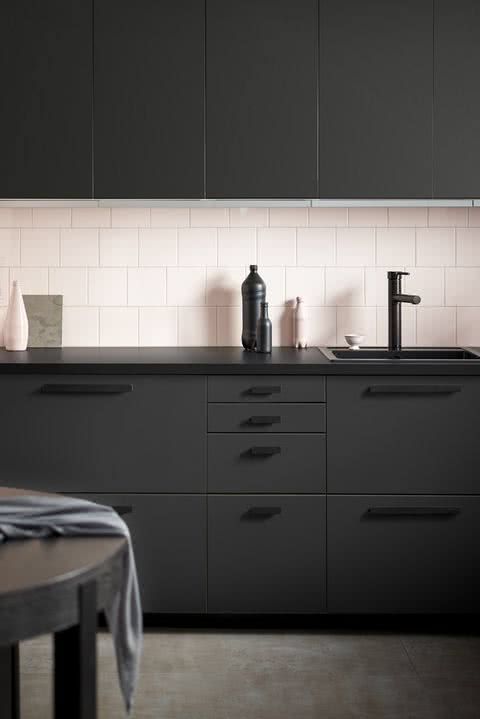 The black color is making a comeback, and not in small details, but throughout the kitchen. Matte black cabinets will be used a lot, as well as in appliances, walls and ceilings.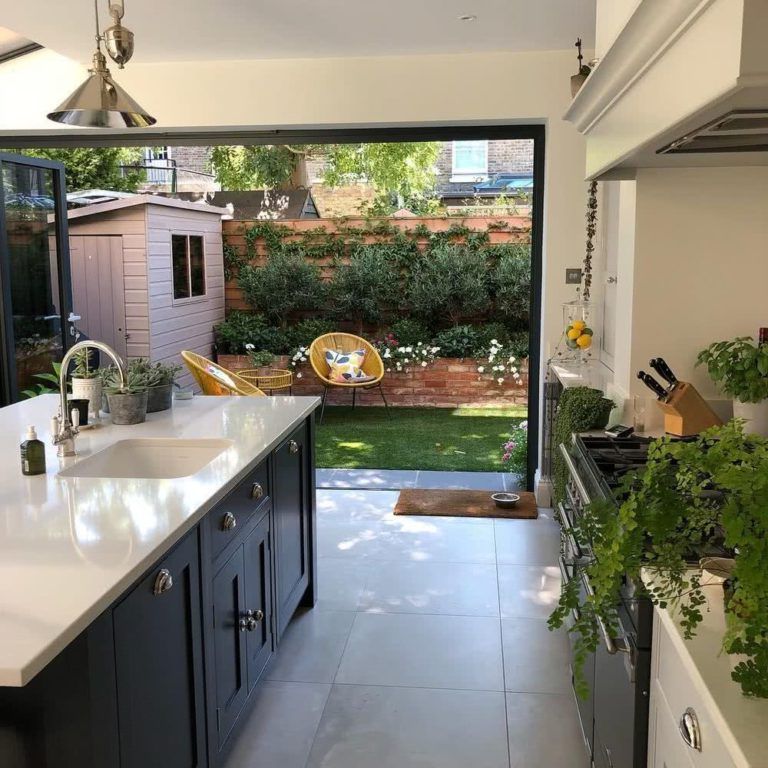 Black and gray kitchens can be balanced with some stainless steel and metallic surfaces inspired by a commercial and industrial kitchen style.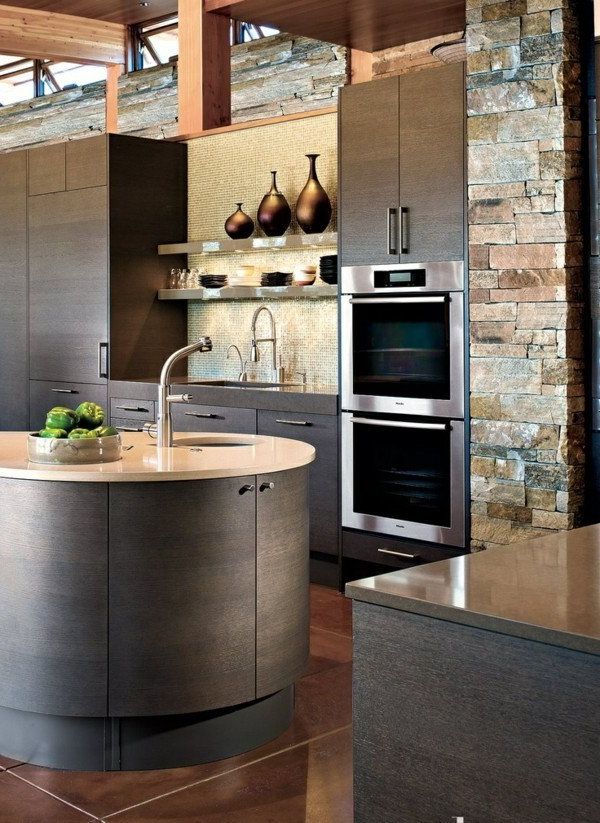 Oval shapes are a new trend. You can leave straight, sharp edges behind, and instead use smooth curves and rounded shapes.
Bathrooms
The movement towards white, black and gray color continues in the bathroom, not only through tiles, but also sinks and bathtubs.