Season after season fashion imposes new trends and decoration is of course no exception, which is why today we wanted to present you the main trends and many ideas and tips on how to decorate a room, through a huge number of photos that can be used of inspiration.
The living room is the room in the house where we receive guests, chat with our family and even relax after a hectic day. This is why its decoration is important.
Define what we will use it for
Before starting to decorate a living room, we must decide on the purpose of the room, in addition to the fact that the whole family and friends can sit down and chat comfortably. Also decide what style of decoration we want and keep in mind that it is a space where tranquility must reign in order to feel comfortable.
Room to watch movies, series and television
If we are going to use it, among other things, to watch television, then it is essential to think about where we will place the TV, to know where the armchairs and the sofa should go.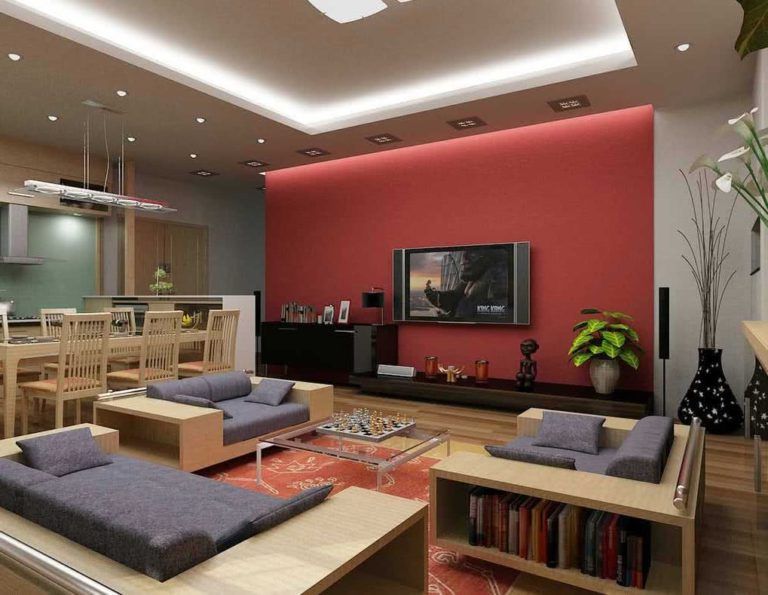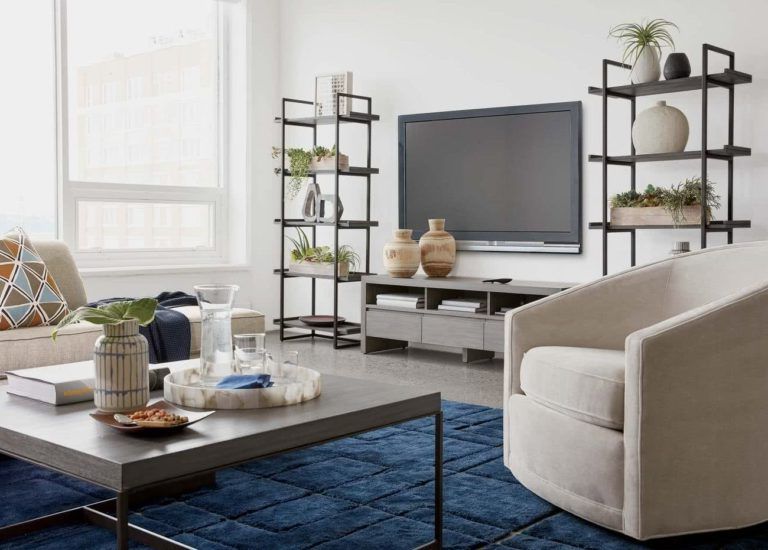 The armchairs should, in addition to being arranged to be able to watch TV, also to be able to have a comfortable chat with the family.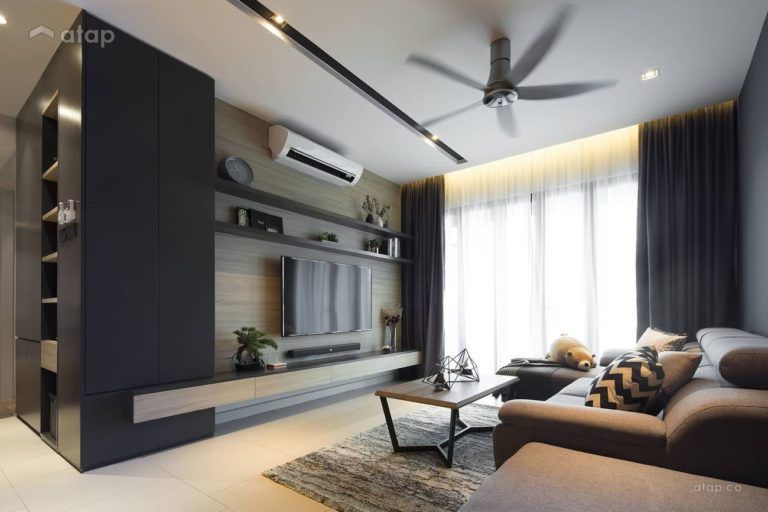 A central table can be added, to be able to place glasses, cups and other objects.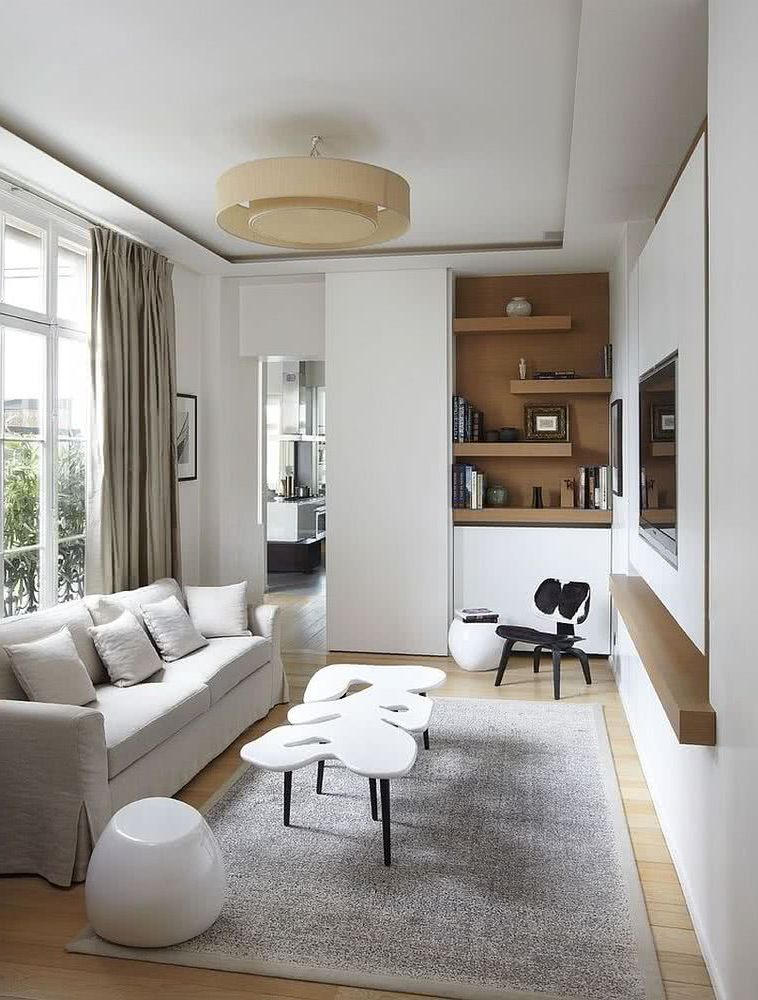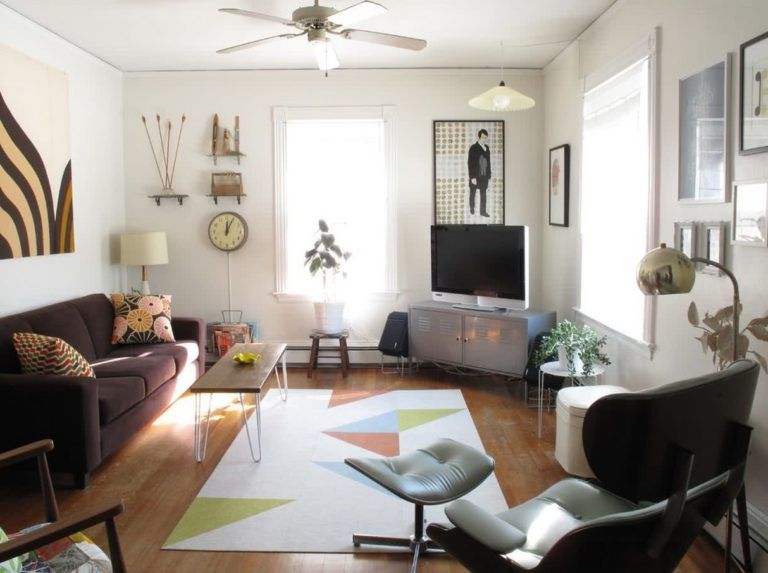 Around the fireplace
Another central point to distribute the pieces of the room can be a fireplace.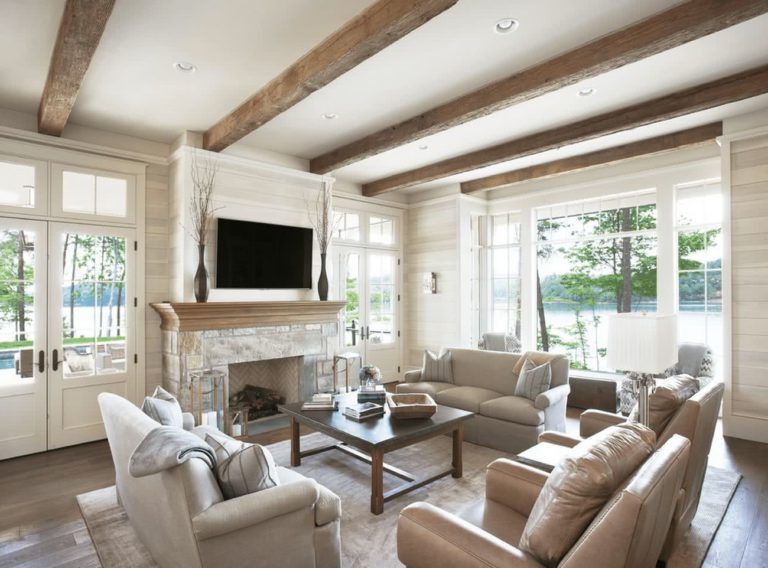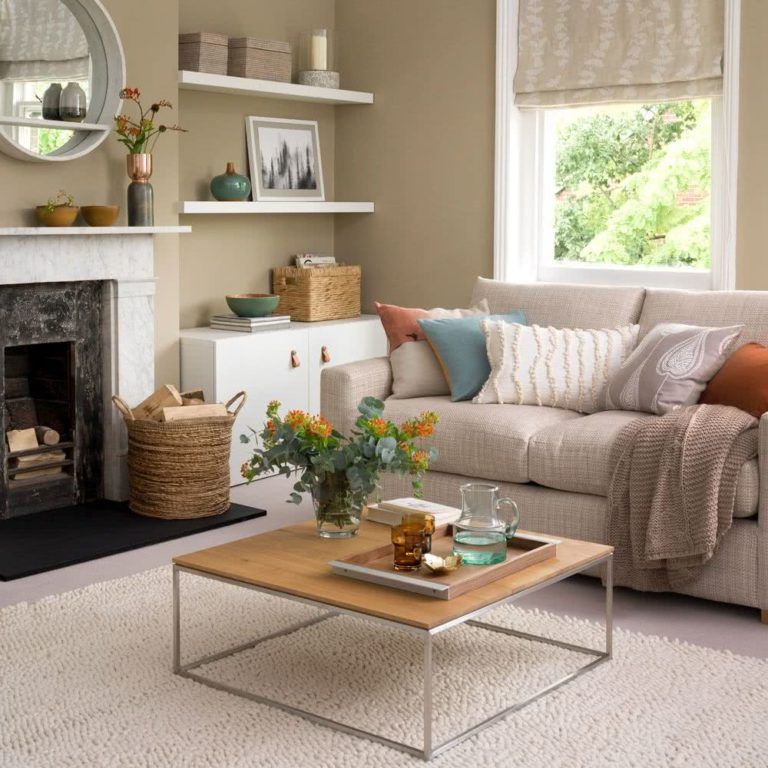 The fascinating beauty of llamas is usually very attractive to everyone, as well as making us warm in cold winters.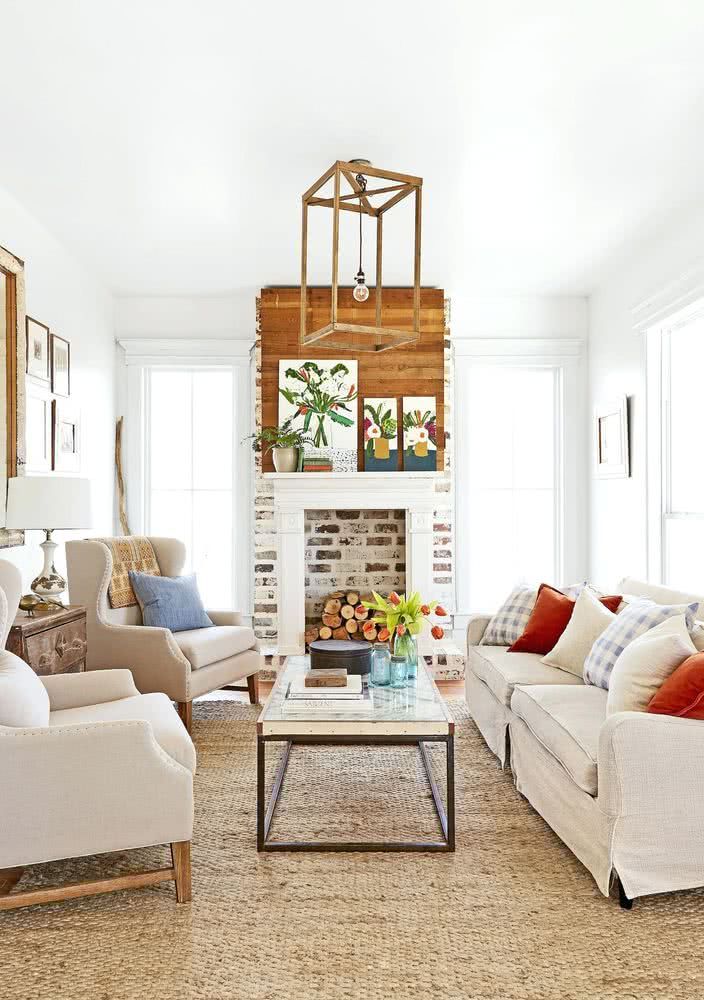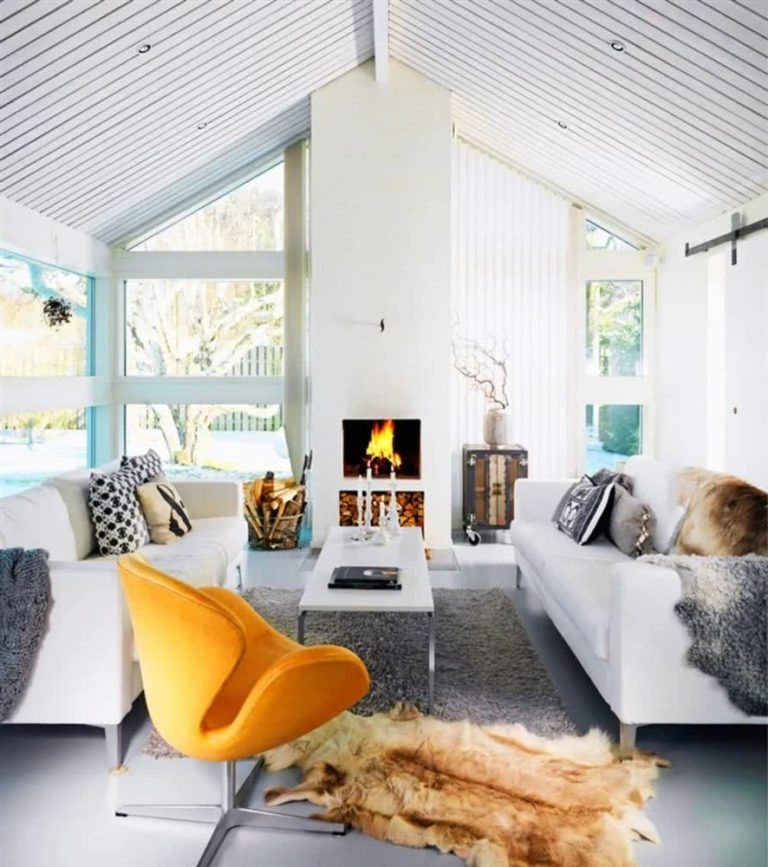 A room to chat
If you are only interested in its function being that of a comfortable corner to chat with family and friends, then you should think that the armchairs should be facing each other as much as possible.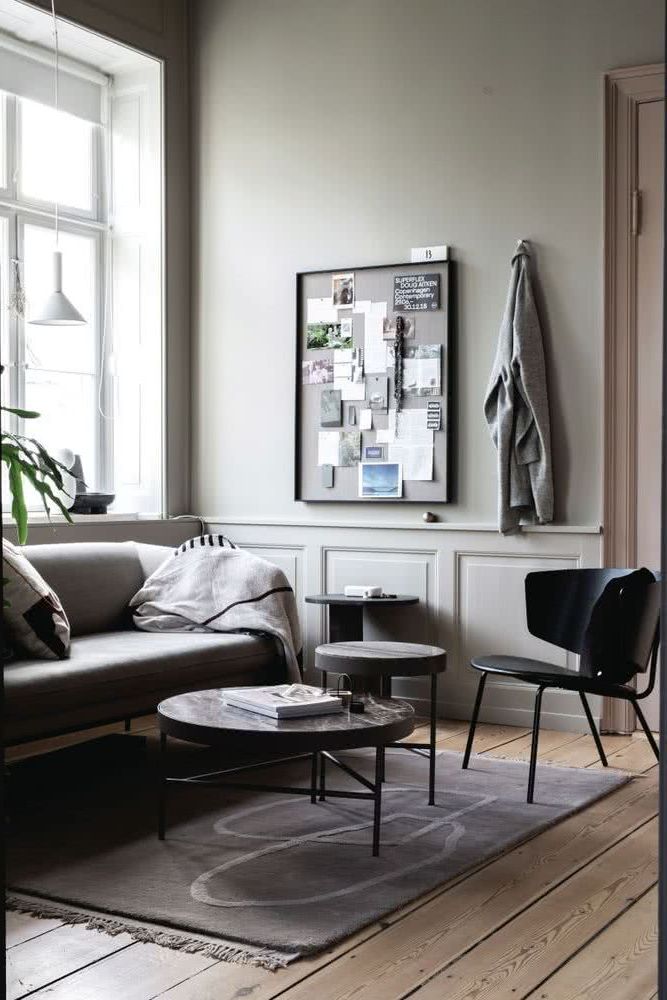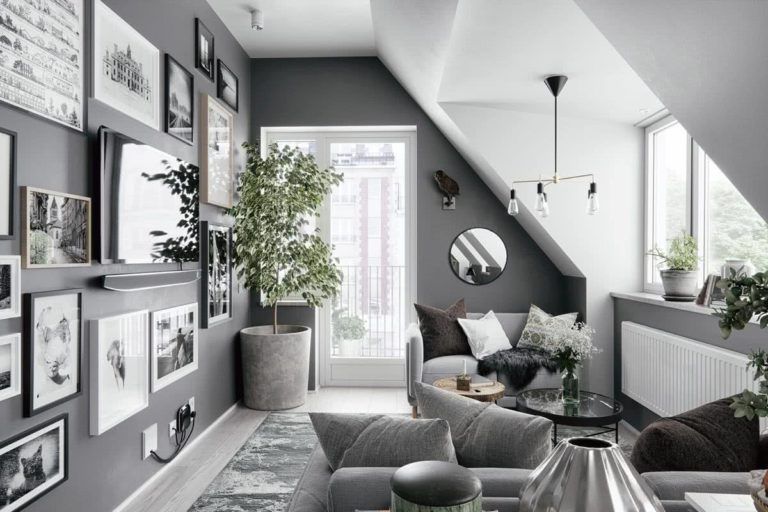 And of course, a low table in the middle will be essential to place drinks and food.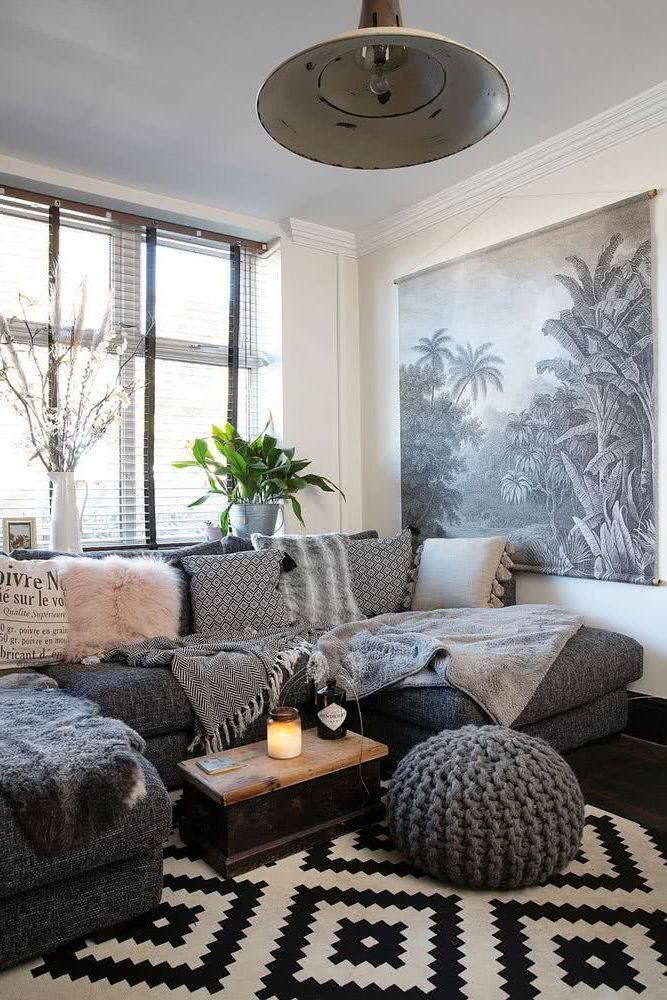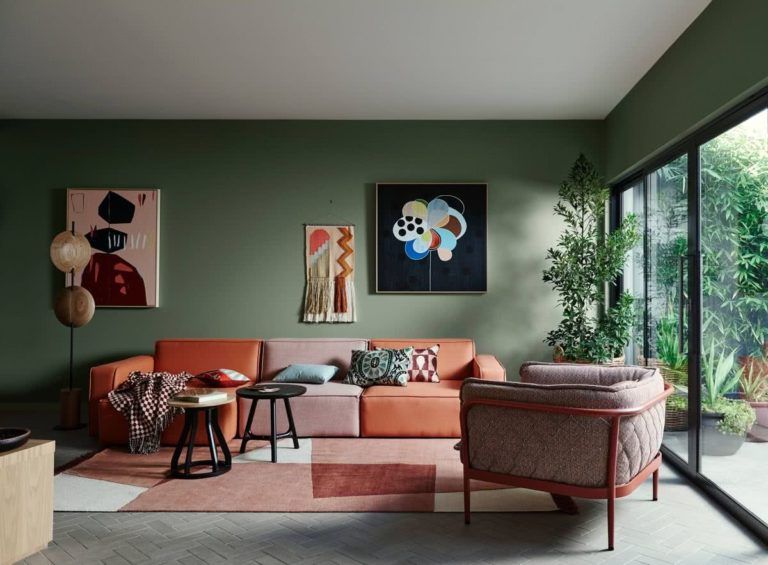 Colors for a room
In the difficult task of how to decorate a room, we must also decide on the colors.
Light and neutral colors
You will be able to see how light tones are preferred over dark ones, since bright, fresh spaces that provide a greater sense of spaciousness are always preferred.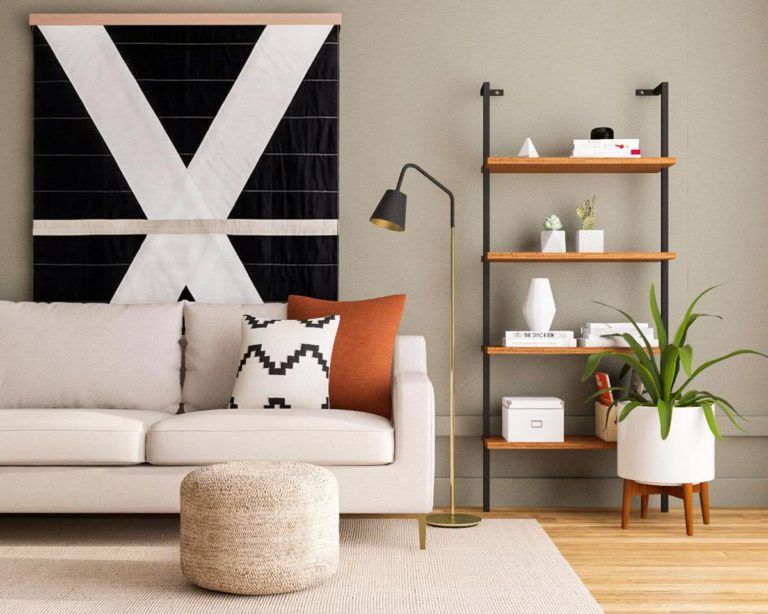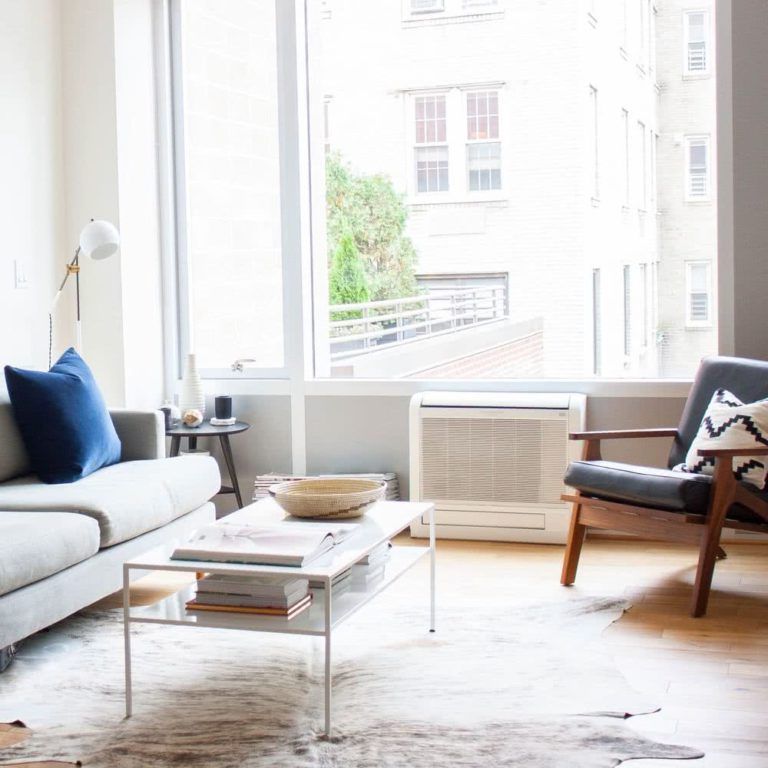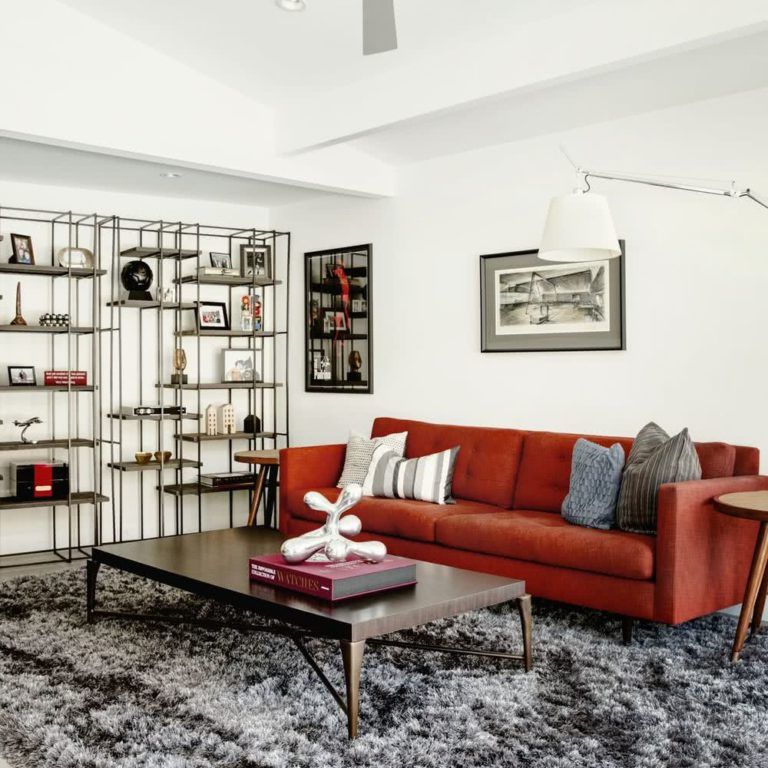 Splashes of color
Many times we seek to transmit enthusiasm, vitality and happiness both through the most fun and colorful clothes, shoes and accessories, as well as through the decoration of our spaces. That is why color, applied to some furniture or decorations, can be essential to give the room an aspect that reflects optimism.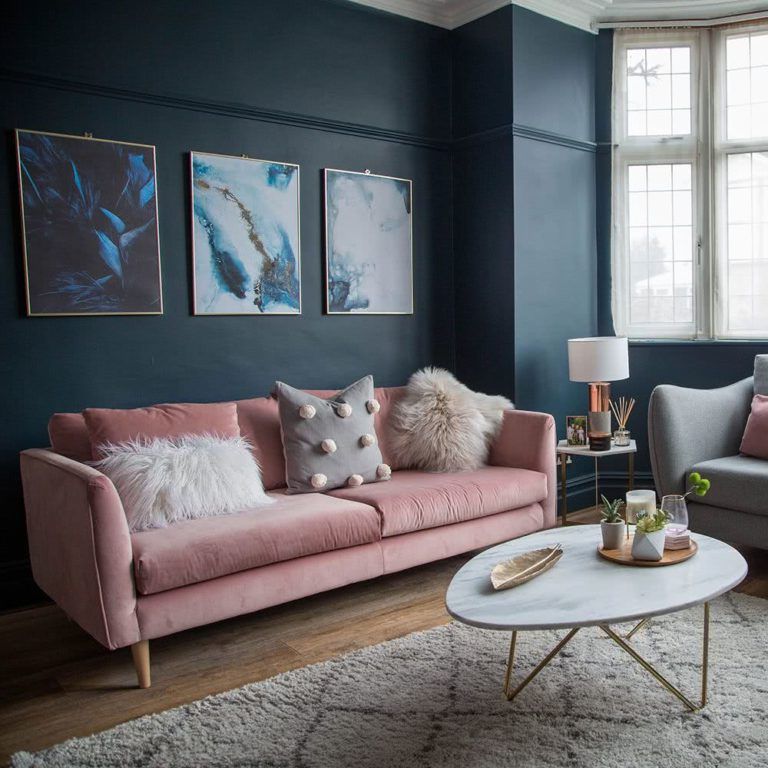 The key is not always in the incorporation of numerous decorative items, but a few colorful elements of good taste, are capable of filling the spaces with joy and good energy.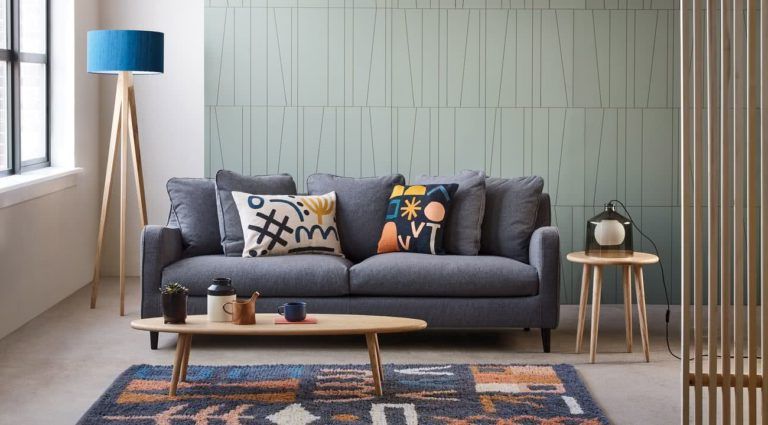 For this we mainly recommend opting for shades such as orange, turquoise, green, bright blue and red. Shades that also enjoy enormous popularity this season, so in addition to injecting a high dose of vitality, you will be giving your living room a very modern style.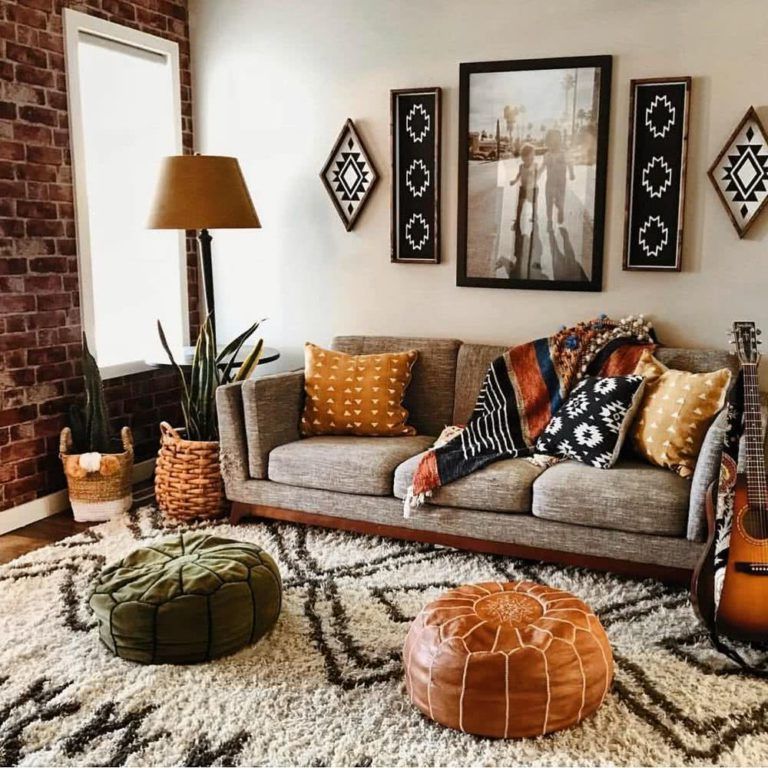 As for the accessories, although they do not occupy a central role in the decoration of rooms, they are also important. Cushions, rugs, chandeliers and flowers, whether natural or dried, can help you in this beautiful task.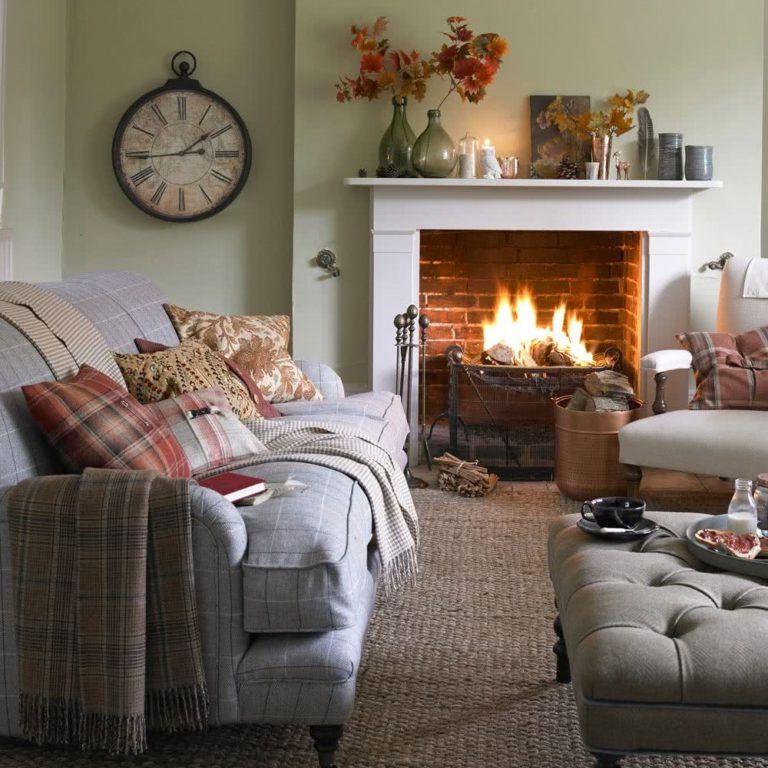 Any of these accessories, either individually or together, have the ability to give spaces more functionality, comfort and warmth.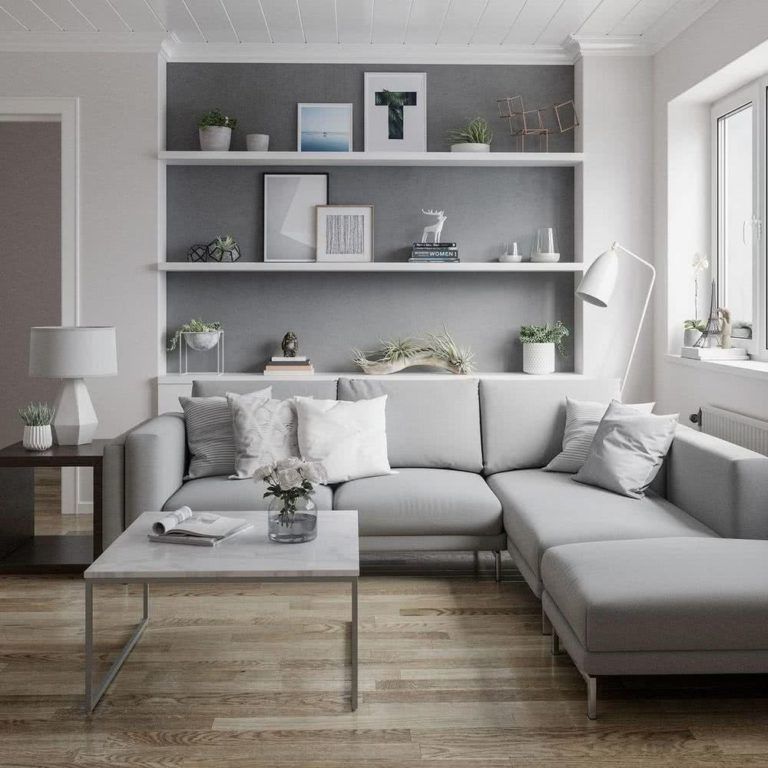 Through accessories we can add color and textures. This is very important to achieve an attractive decoration.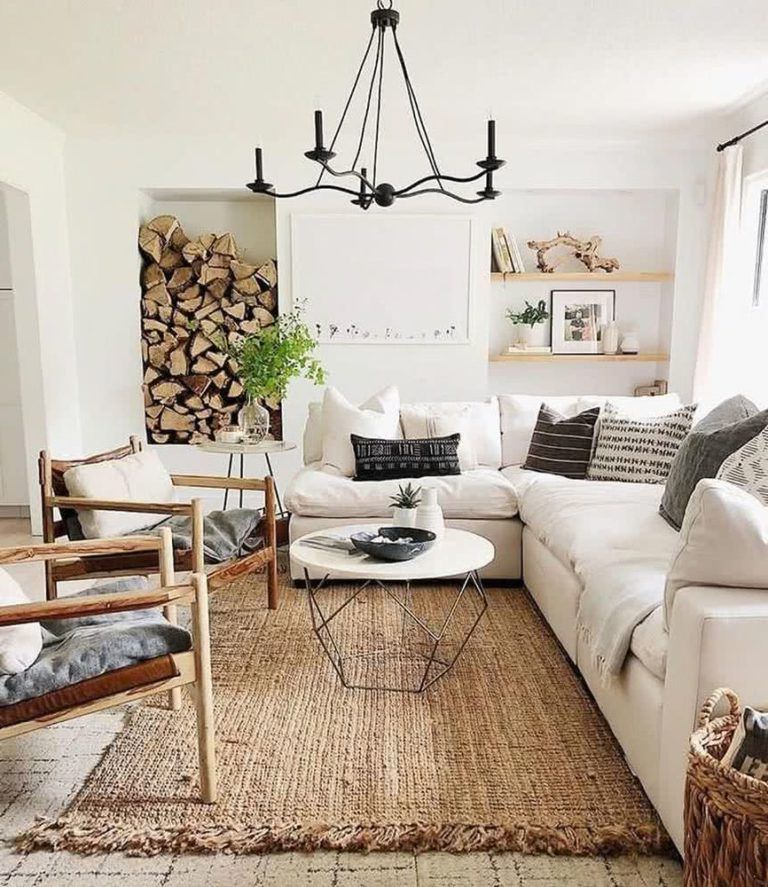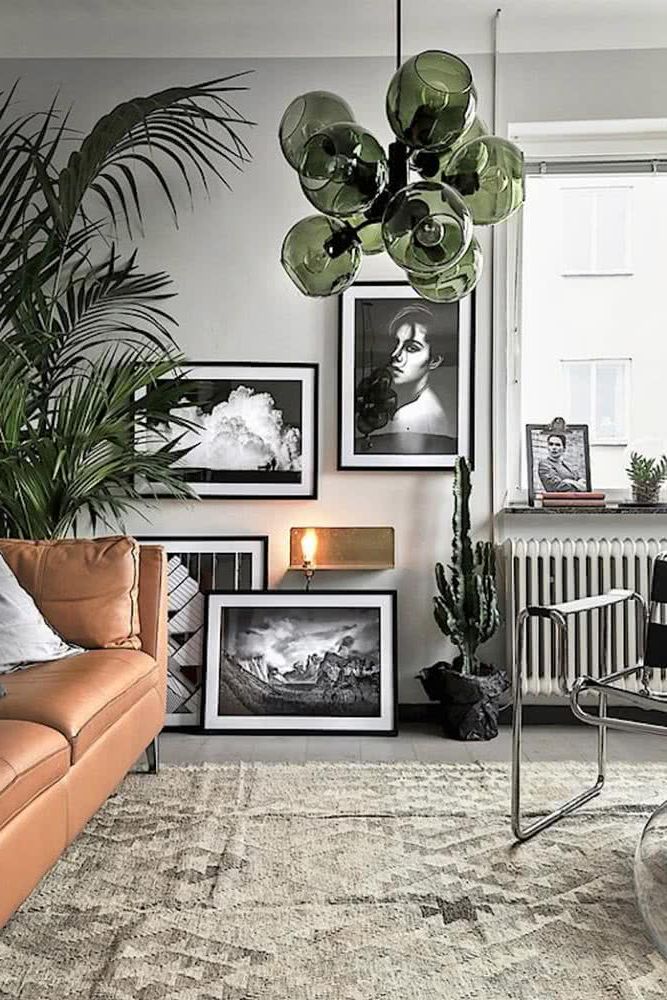 Floors
Living rooms are one of those places in the house where harmony and tranquility become more important, given that we spend an important part of our free time there. That is why we wanted to present you with some extremely relaxing proposals that choose to incorporate plants into their decoration.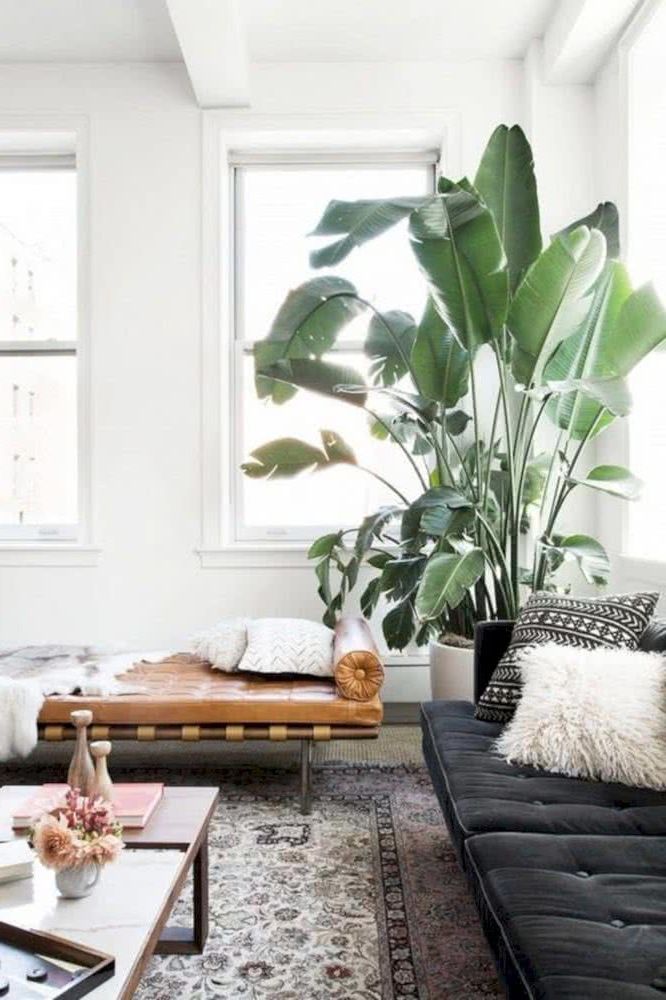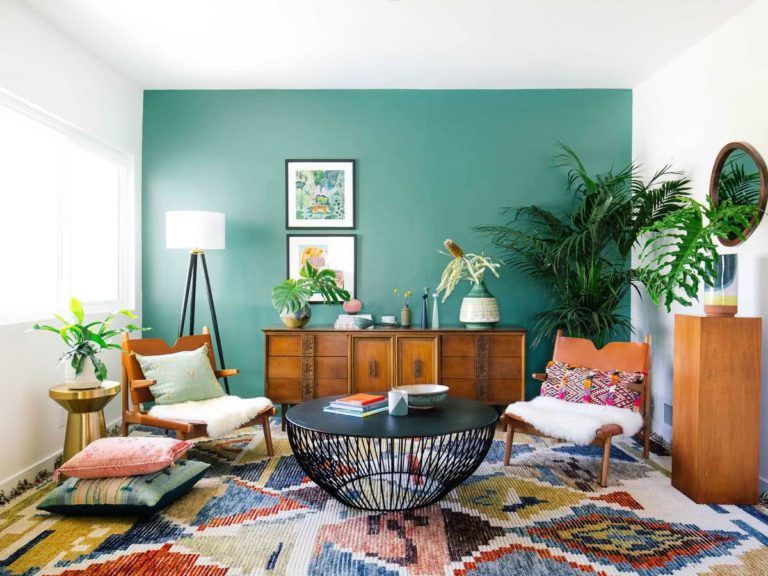 It is an excellent proposal for people who do not have green spaces where they can enjoy the outdoors. In these rooms, there is a commitment to good lighting and the incorporation of some plants or bonsai, which provide the characteristic freshness of green spaces. This color is one of the most relaxing eyes. Plants give spaces a much more comfortable, harmonious and relaxing appearance.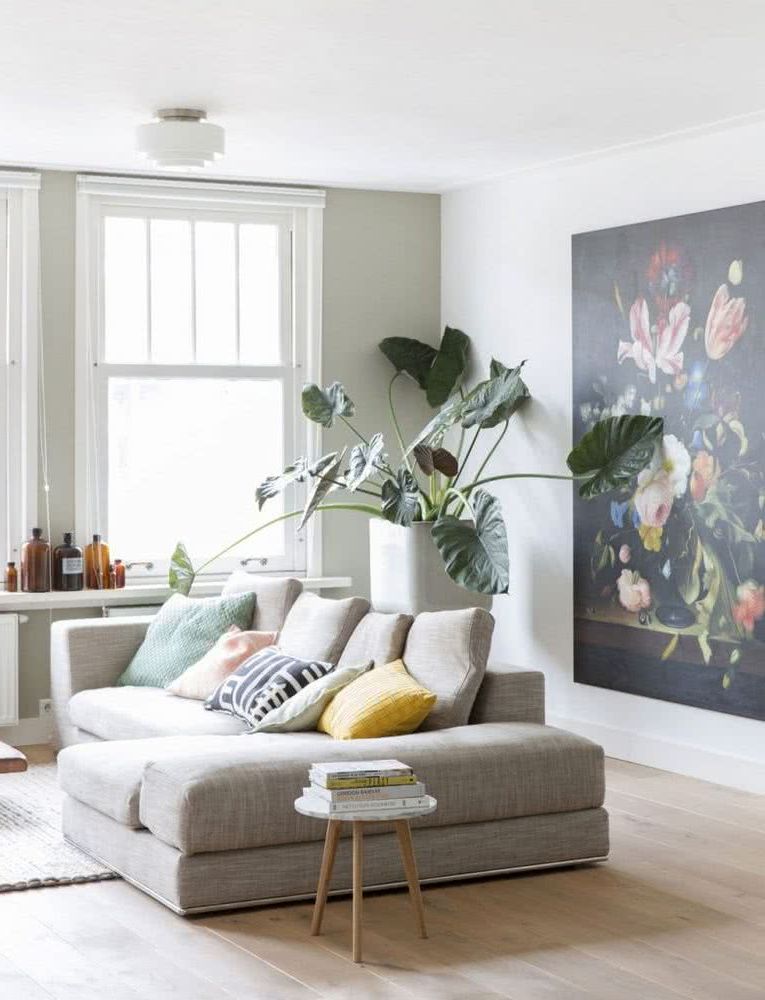 Therefore, it is also an excellent idea to incorporate subtle details but with presence, such as green rugs, curtains or cushions. Green walls can also provide a very successful style in spaces, even more so if combined with the light effect of white.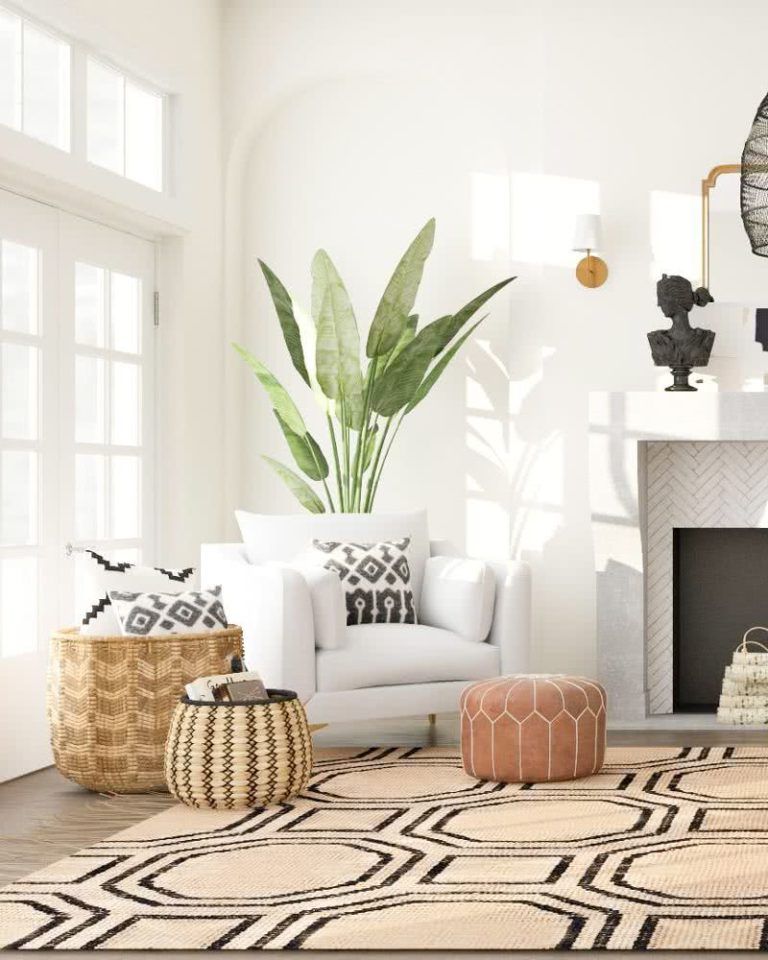 How to decorate a small room
It is not uncommon for the room to be small. If this is the case, there are some tips and tricks so that we can enjoy this small room and even expand it visually.
Choose the right furniture
If you have a small living room, you should choose the sofa well, since it will be the main element of the room.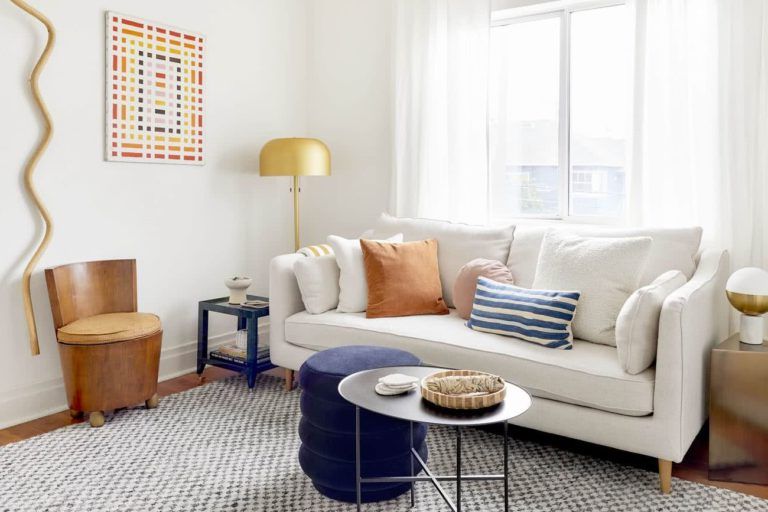 The shape and size of the sofa should be chosen based on the surface you have. You can choose a corner sofa, or a sofa to be associated with two chairs or two small sofas.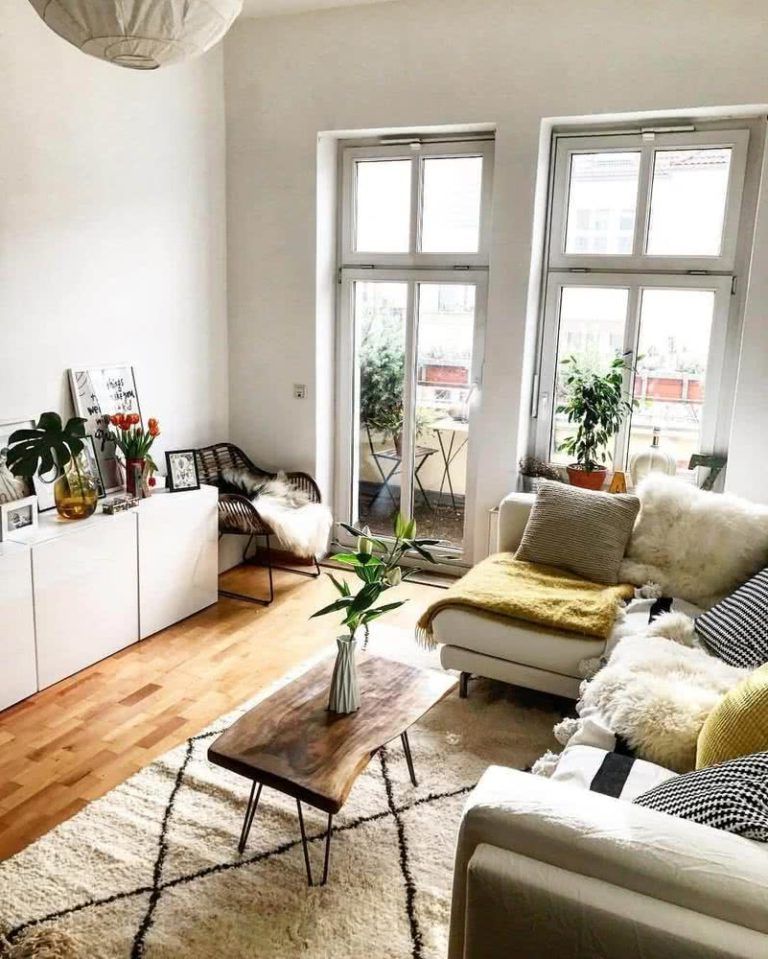 Choose a coffee table that occupies only the necessary space.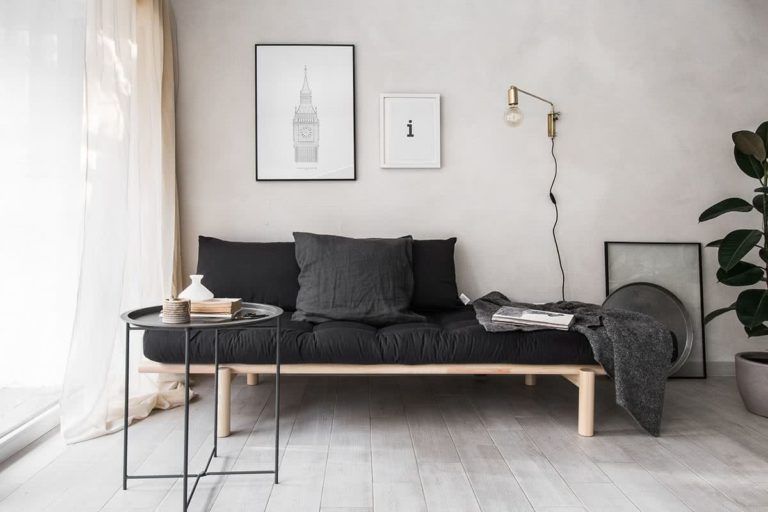 Auxiliary furniture should be minimalist. Preferably use shallow shelves and bookcases.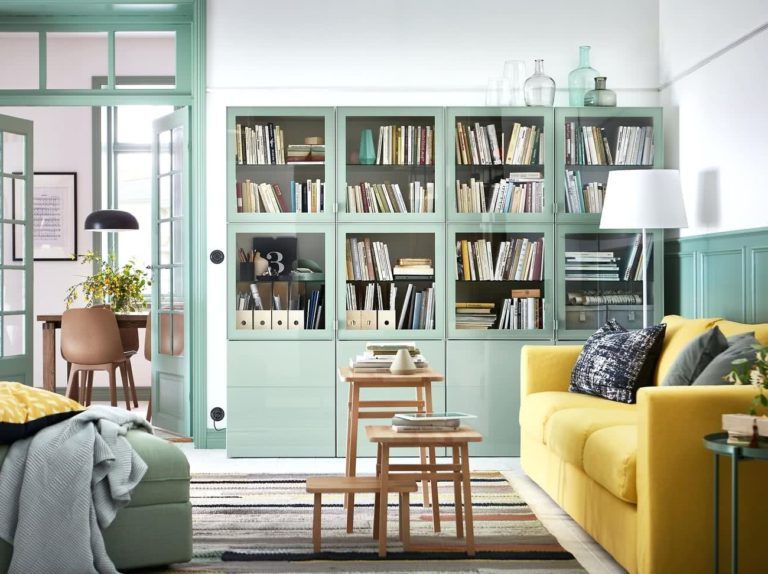 Colors
When you have to develop a small space, the selected colors play an important role. In the living room, light colors will bring light into the room. Those who love colors can add subtle touches by placing colored cushions, for example. To enlarge a room, a striped rug will add length to the piece.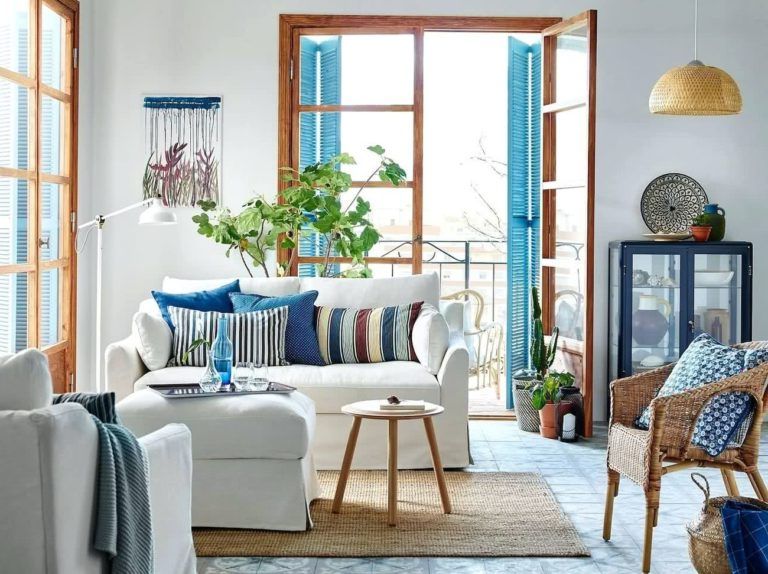 To add height, striped curtains can also help, as well as curtains that go from the ceiling to the floor.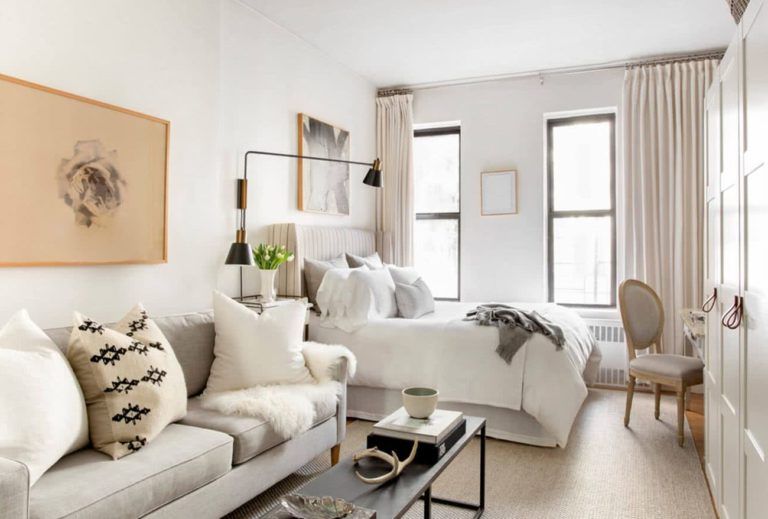 Another of the widely used tricks is to paint the back wall in a dark color. This will give the room depth.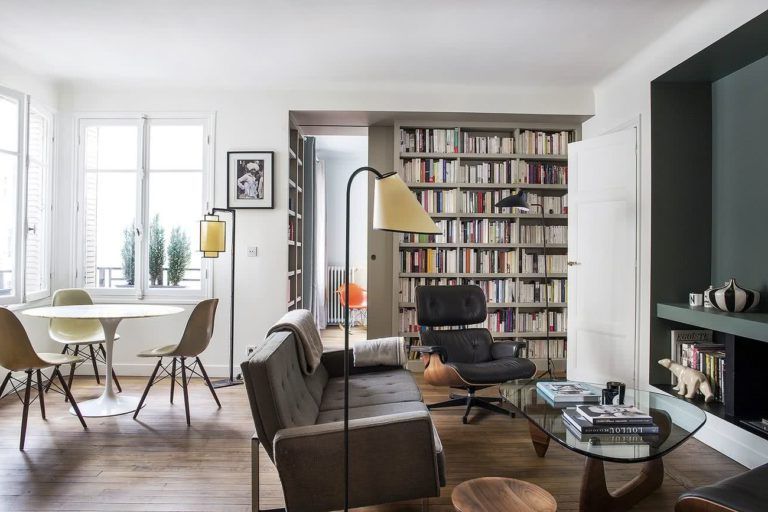 Music and TV equipment
These appliances often use a lot of space. If possible, you should hang them on the wall.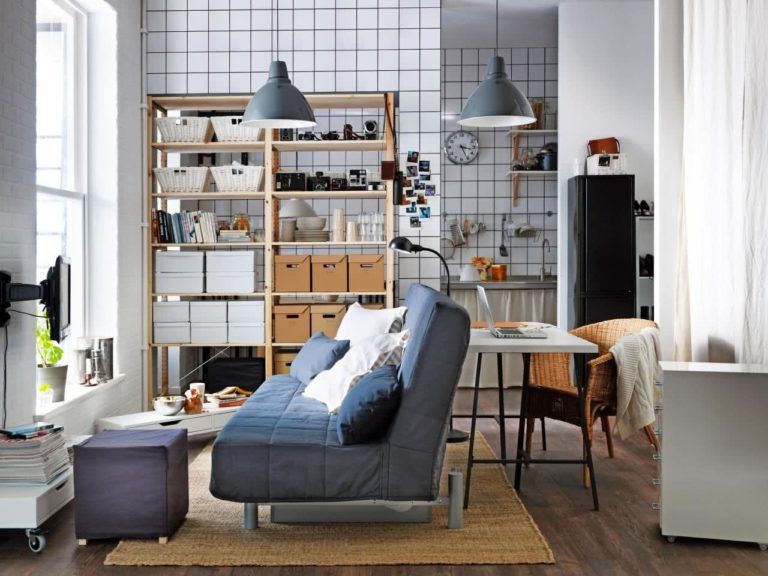 DVD players may be hidden in a closet.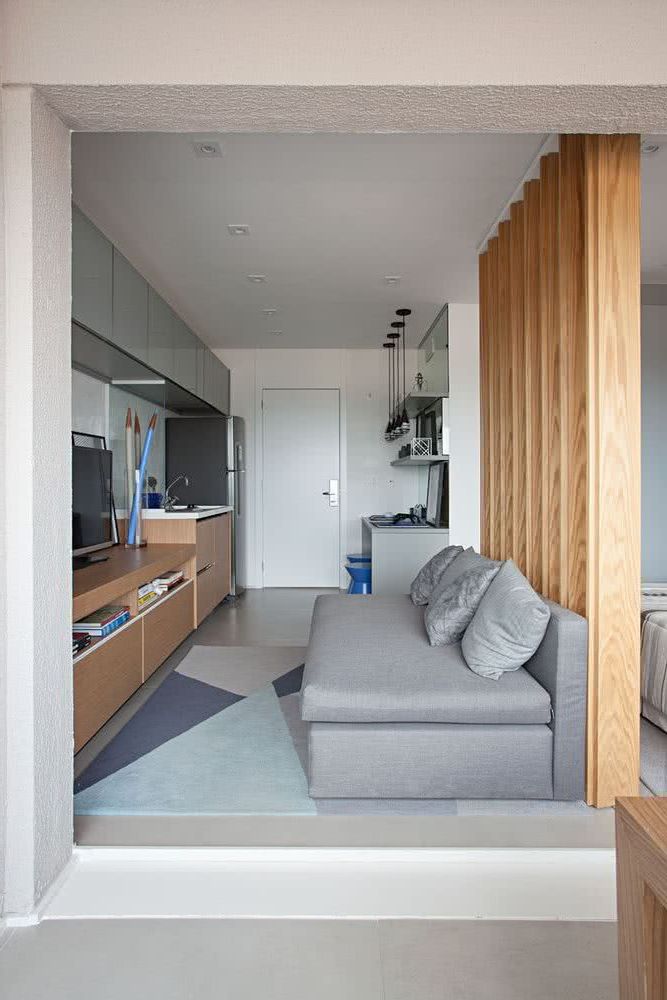 How to decorate a dining room
Decorating a living room and dining room in the same room can seem complex. However, we will show you some ideas and tips to organize a dining room with style and elegance.
Arrange the armchairs as an extension of the dining room
In this former factory converted into a family home, the living room and dining room are one. The sofa is an extension of the dining table. The dining room is in the center of the room, surrounded by sofas and a stove.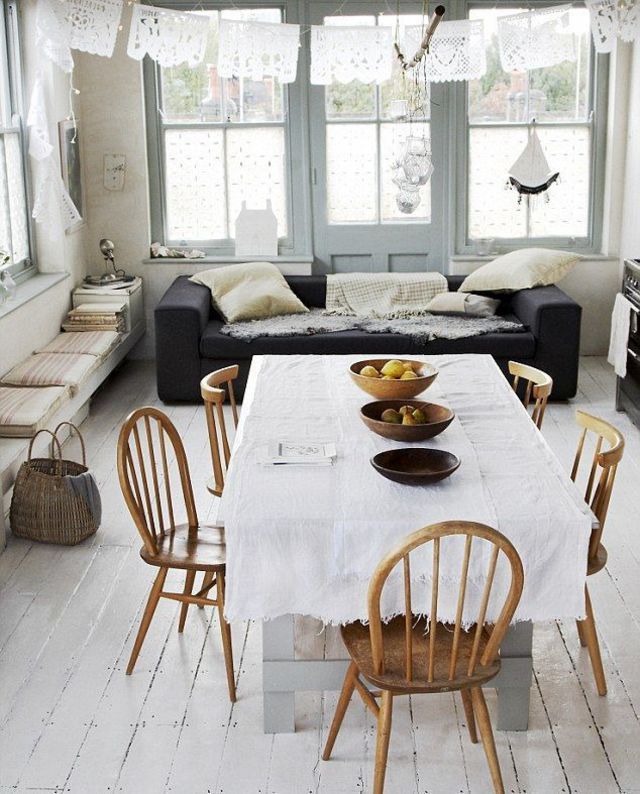 Subtly separate the living room and dining room
When you want to clearly distinguish the living room and dining room without completely separating them, a few small details are enough. For example, the use of a step, or the same sofa that serves as a room divider.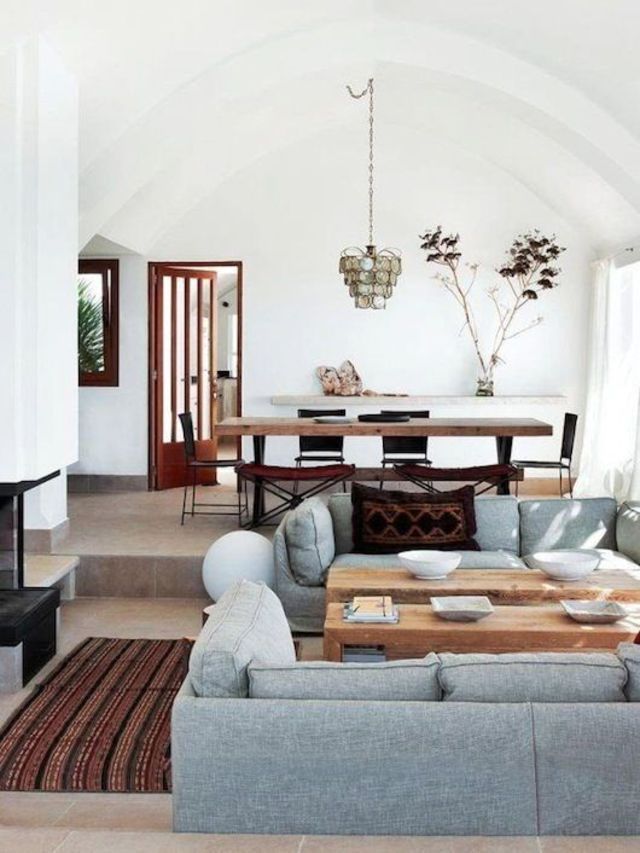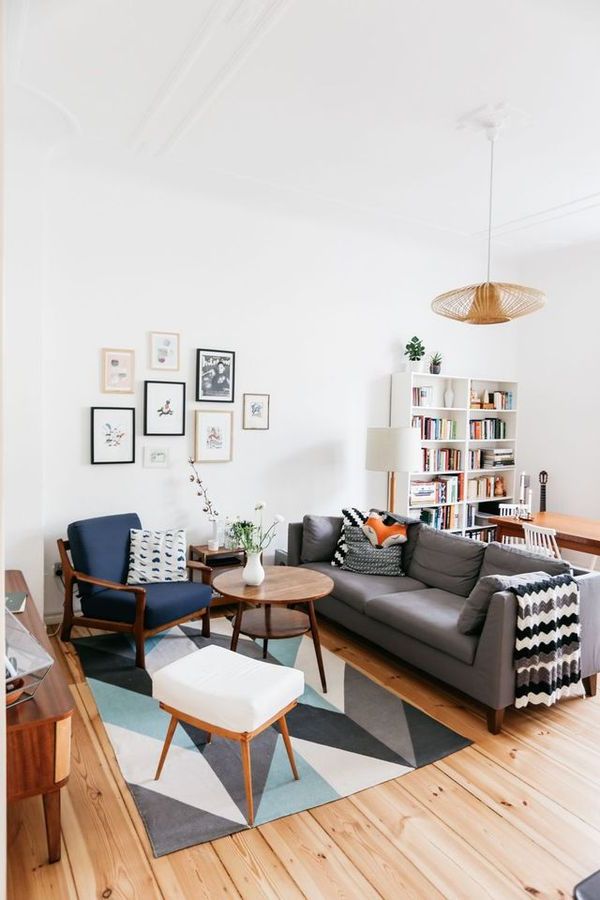 Use a harmonious and unifying decoration
The adoption of a similar decoration throughout the room to match the two spaces. This photo is a perfect example, with the use of two main tones, black and white, present throughout the room, be it furniture or accessories.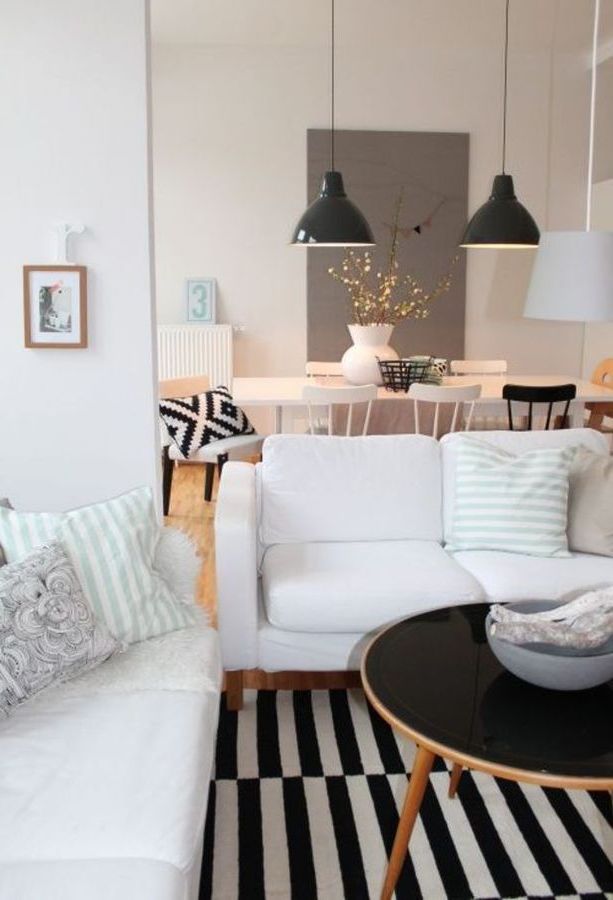 A tip for organizing a dining room and living room is to choose a similar design so that both have the same atmosphere. It is seen in this house in Norway, where the room is covered in wood from floor to ceiling. The light wood tones allow a unification of both spaces.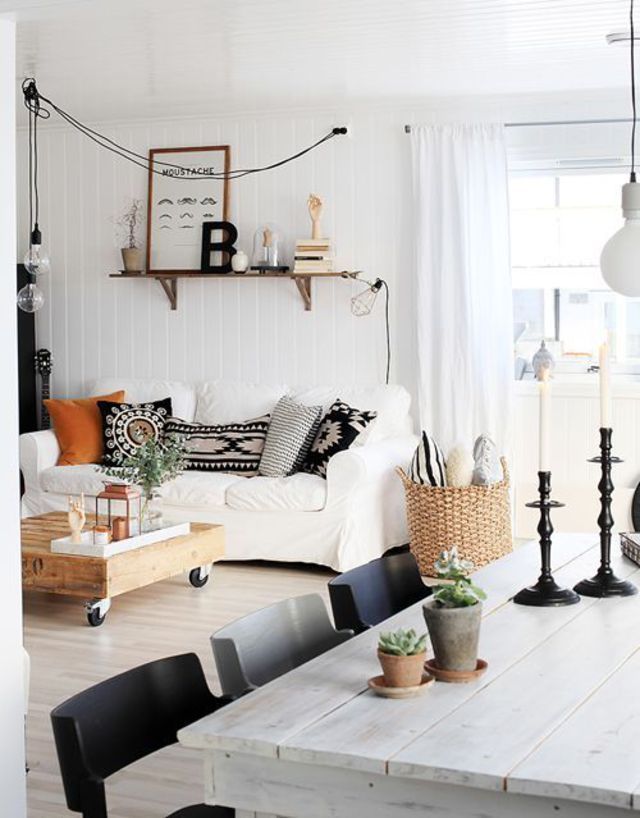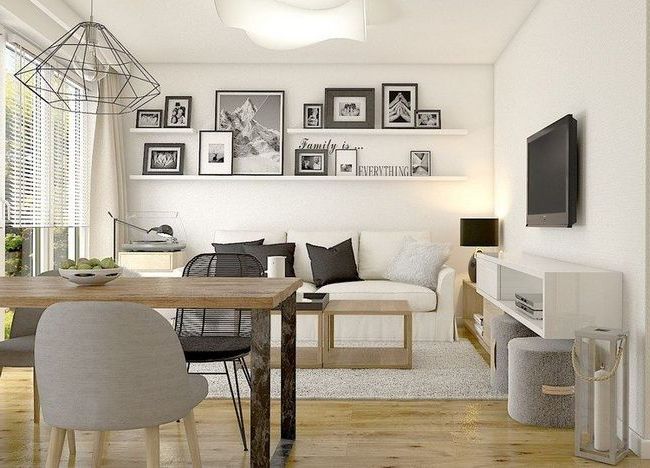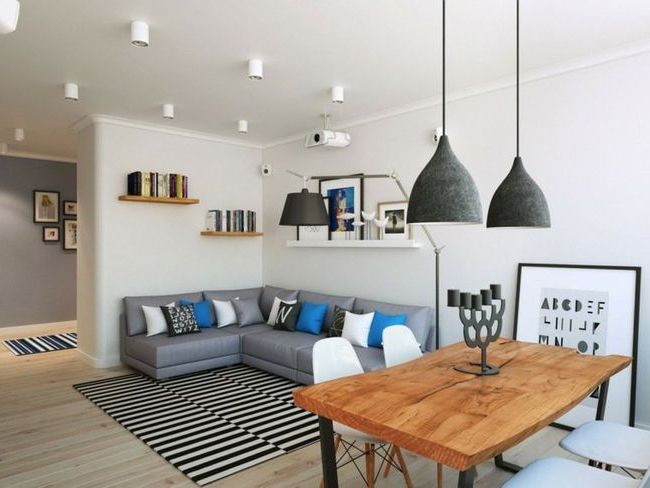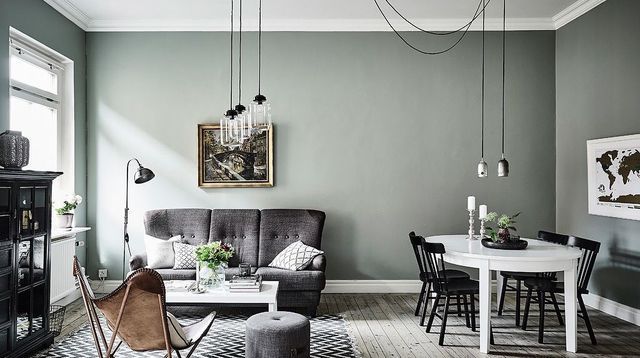 Bright space
Light is one of the features to consider when including dining room and living room in the same room. In this Melbourne home, floor-to-ceiling windows with views of the garden let light into the entire room.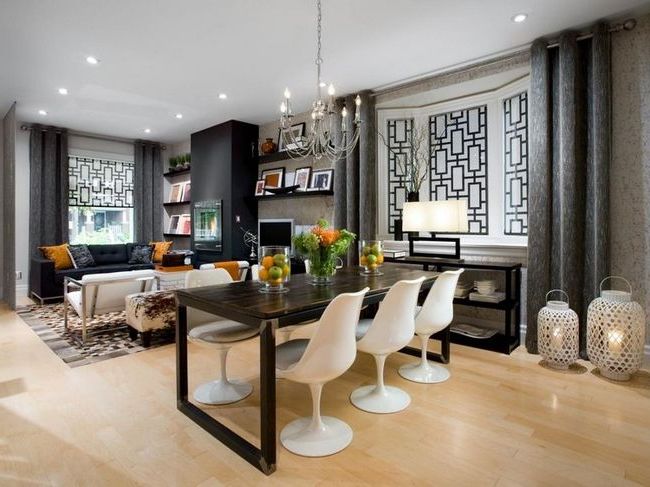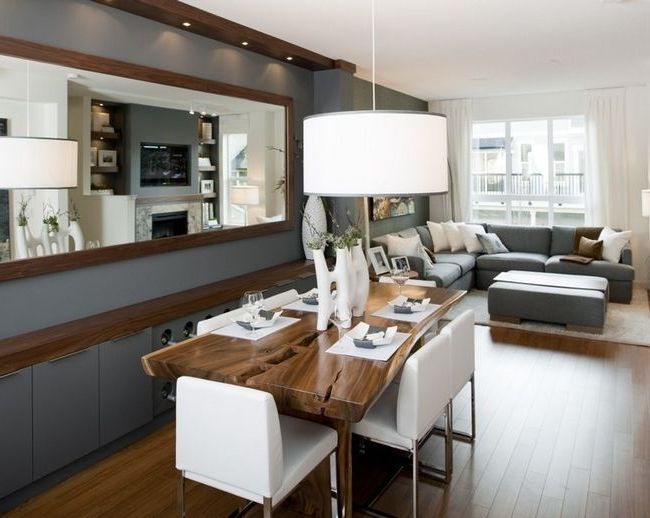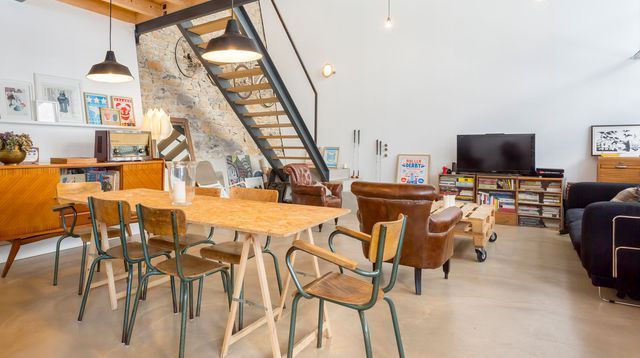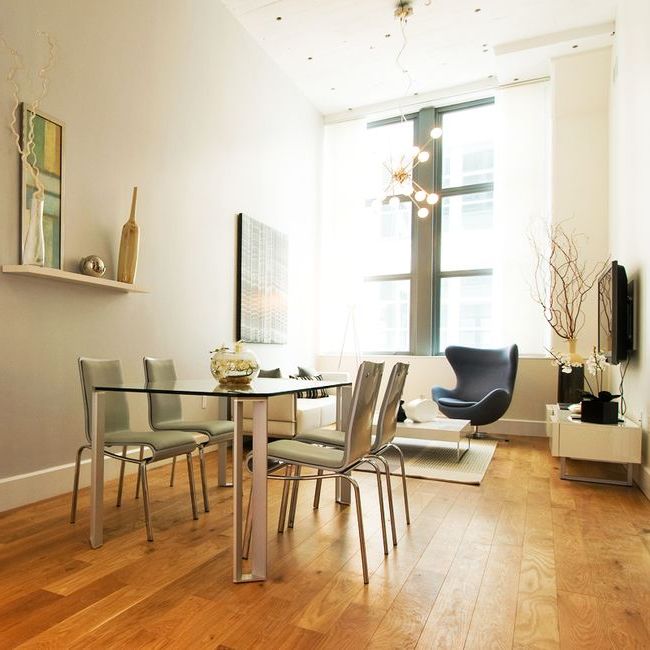 Knock down a wall to unify the living room and dining room
Instead of having two small rooms, why not knock down a wall to unify them into one larger space? This method allows light to enter the entire space and highlights each square meter.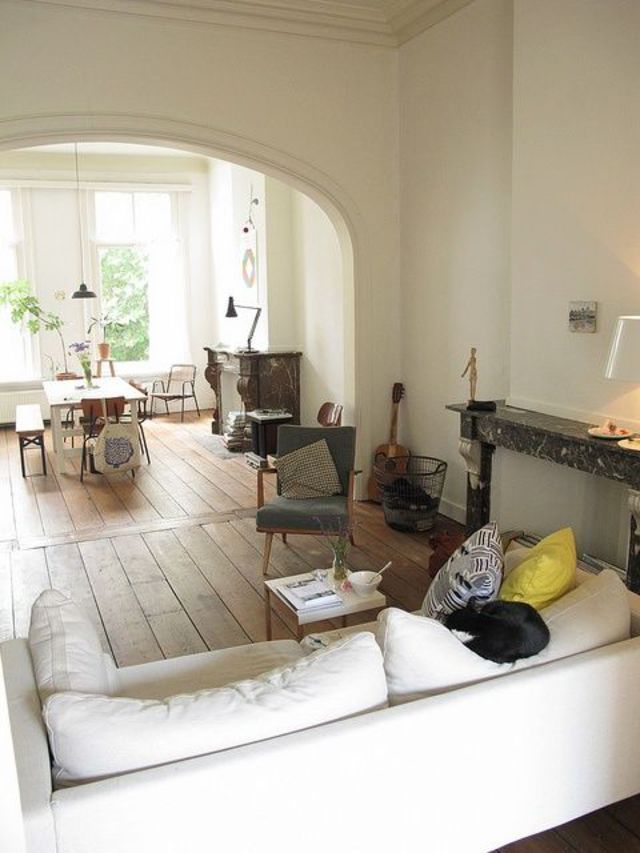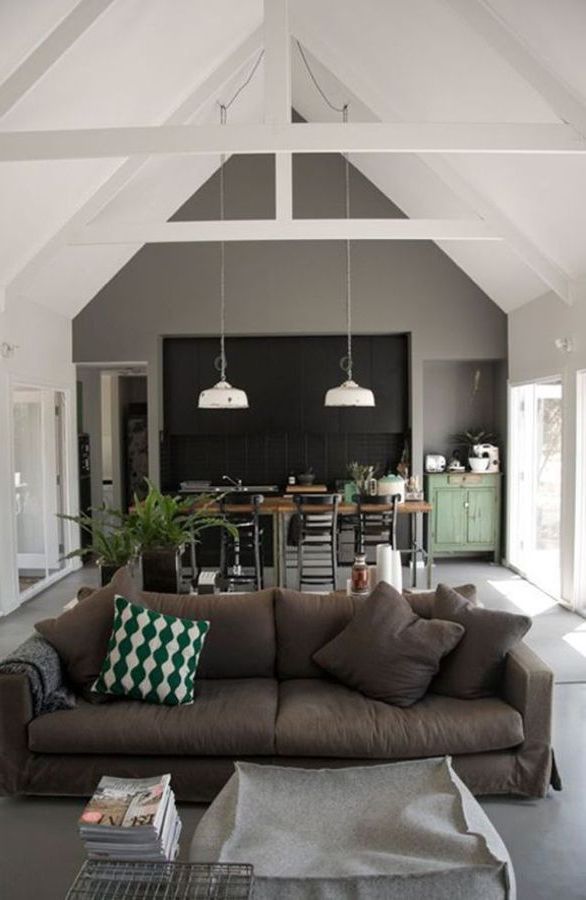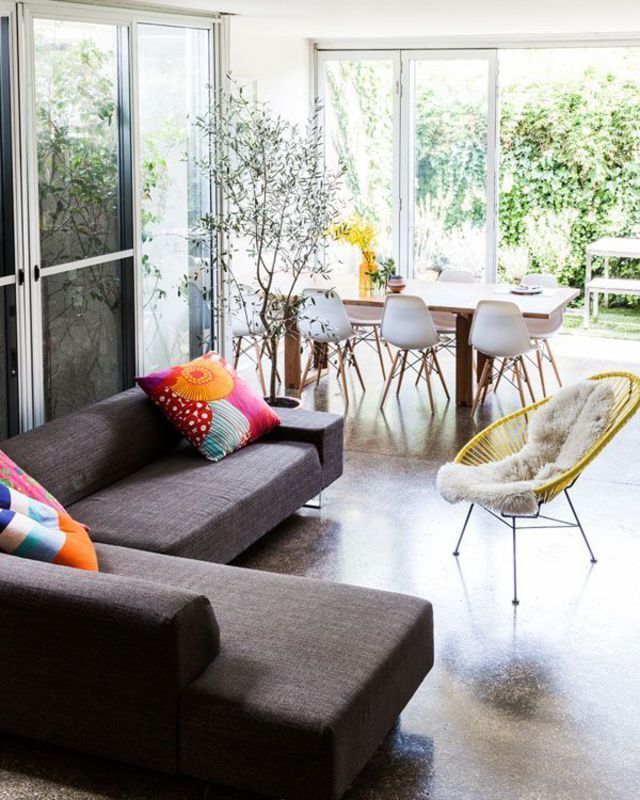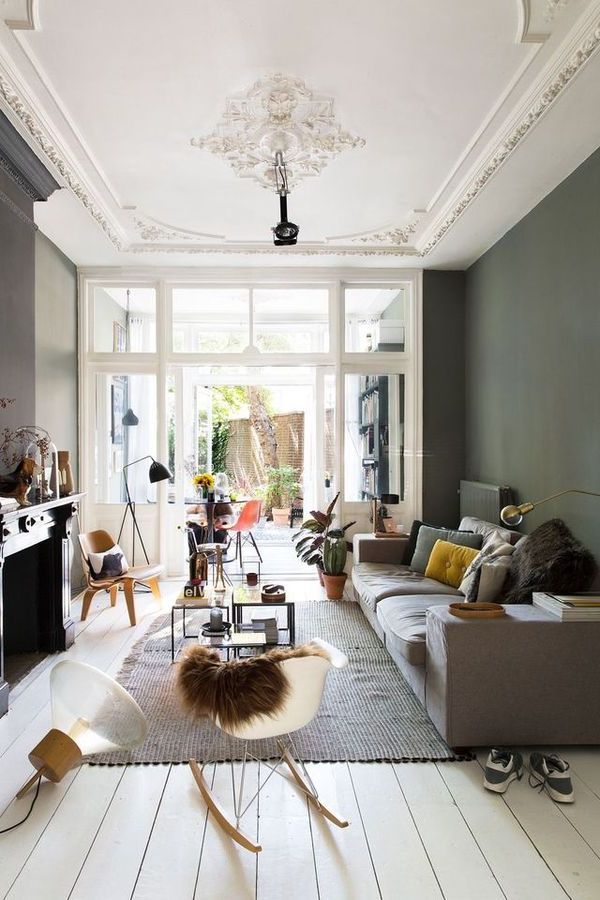 Minimalist rooms
One of the styles that stands out is minimalist decoration, therefore, it is committed to spaces that give the feeling of spaciousness, with a small number of furniture and decorative accessories and neutral and soft tones.