We are all aware of the importance of using waste and recycling it, as a way to contribute to the environment. Well, here we will see a clear example of this, through DIY works to achieve beautiful decorated vases.
Flowers are synonymous with delicacy, beauty and freshness, so they are one of the most beautiful natural elements to give life to the decoration of our homes and even more so if the vase through which they are carried is beautiful and unique in design, since that will become excellent allies when it comes to achieving an original decoration.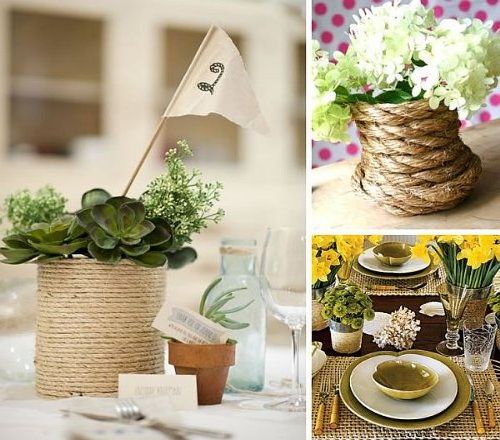 Vases decorated with ropes
What you need are glass or plastic containers that are no longer used, string (whatever you want; it can be string or wool, or string of any material), glue, and scissors. You can get any type of rope in barracks or hardware stores.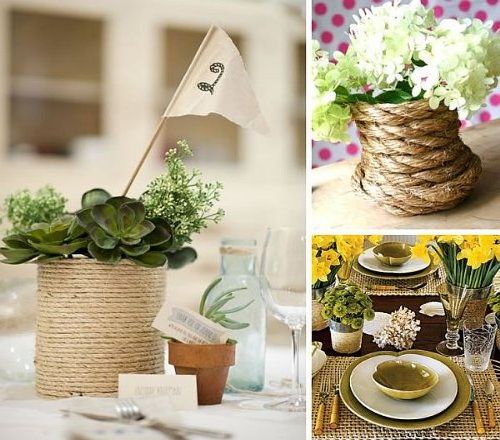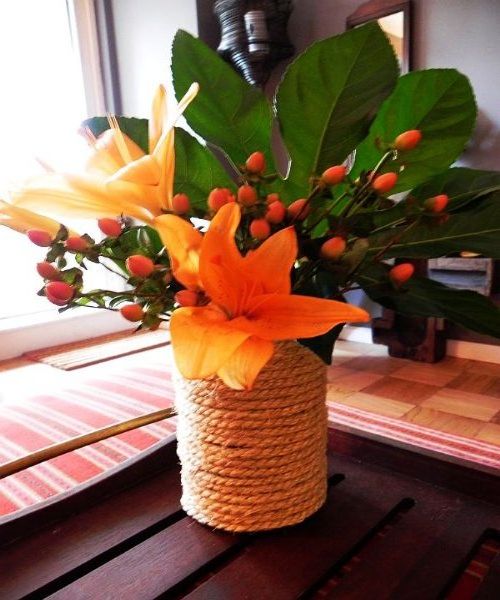 Simply tape one end of the string to the top of the container and start twisting it around the container from top to bottom. In this way we ensure that the most visible part remains uniform, while the small portion that is uncovered with thread can then be covered with a specially cut segment or with the plant that is placed inside the jar.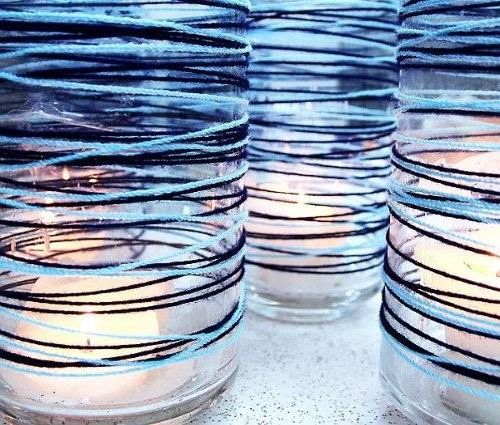 If you do not like the natural color of the rope, you can opt for colored threads or later paint it to your liking. The idea of using a glass bottle and placing a candle inside will create a real contrast candlestick.
The idea is very simple, fast, cheap and very versatile, since there are many types of rope, as well as the shape of the containers. Enjoy this work and feel good at the same time, for doing good, for the conservation of the planet.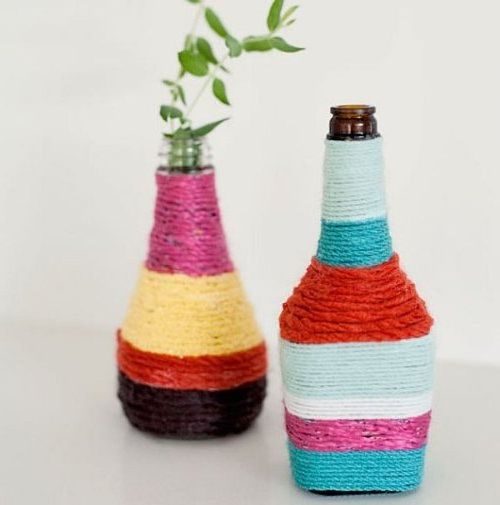 Vases decorated with stockings
Surely you have some nice details at home that no longer serve their original purpose, such as diamond-patterned stockings. They can become something new and different decorative.
You can take advantage of those pretty stockings with geometric decoration to decorate vases. As you can see in the image, the result is wonderful and so easy to do, that it would be a shame not to take advantage of this idea.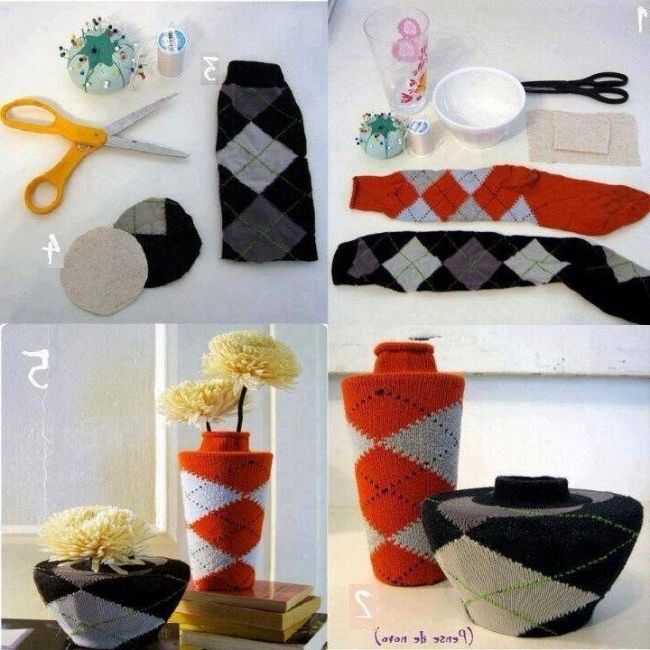 Solamente tienes que tener una medida con diseño de rombos y un envase que sirva para jarrón. Esos envases que nos van quedando de alimentos, bebidas y otros que desechamos pero ahora podremos usar para reciclar jarrones con medias de rombos.
You only need silicone to glue the pieces, scissors to cut the stockings and the container to line it.
Vases decorated with paper
Here we show you how to make simple, quick vases or vases with materials that you probably have in your home. You only need a few materials and tools and you can create beautiful vases to decorate your home, a table, a shelf or simply to give as gifts. We show you how to create them step by step.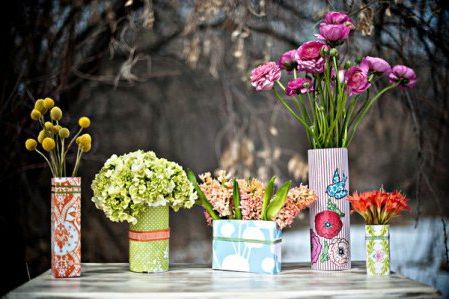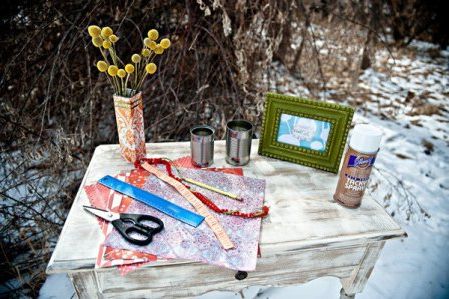 Materials and tools
Rule
Pair of scissors
Pencil
pretty design paper
decorative ribbon
Spray adhesive or other suitable glue
Containers to cover such as vases, cans, glass jars, etc.
Step by Step
First you must measure and cut the paper to perfectly cover the jar.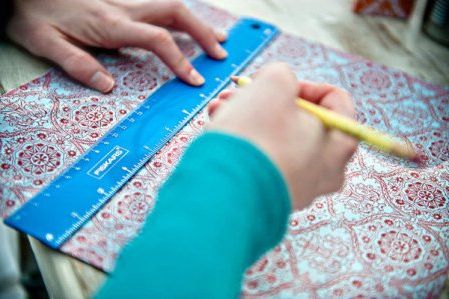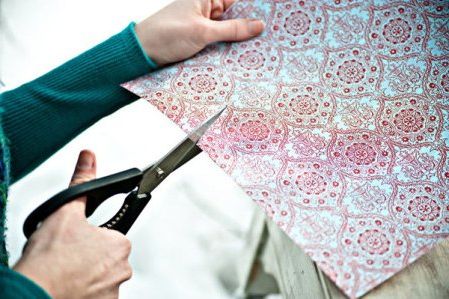 Then, place adhesive spray (or other glue) on the strip and place it in the bottle, covering it perfectly.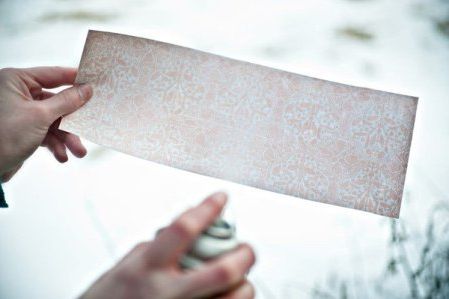 You should do the same with the decorative tape. You can choose the one you like the most.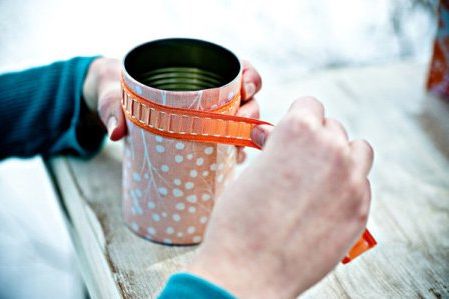 You must wait for the glue to dry. Then add water and cut the stem of the flowers at an angle so that they can absorb the water well.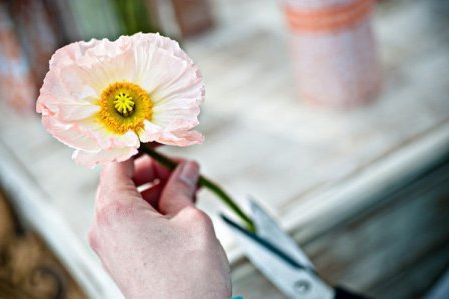 To place the flowers perfectly you can use foam paper and nail the flowers distributing them. Then you put the foam in the vase. You can also use the materials that you like the most to decorate the vase, such as fabrics, stones, etc.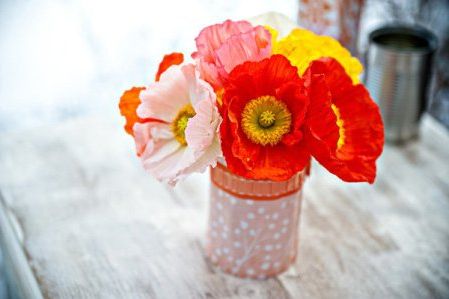 Log vases
Flowers are undoubtedly the weakness that many of us have in common, so much so that we like to enjoy their beauty and aroma that they can also bring to our interiors, but also many times we are bored or simply do not share the taste for traditional vases that the market offers us.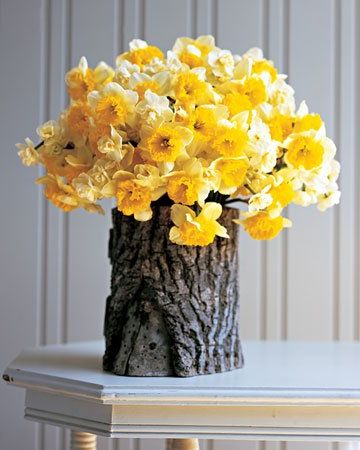 That is why today we wanted to present you with a more rustic and versatile alternative in terms of vases; Since this proposal proposes us to build from the most diverse trunks that we can find in nature, beautiful vases to put our bouquets of flowers or favorite dried herbs.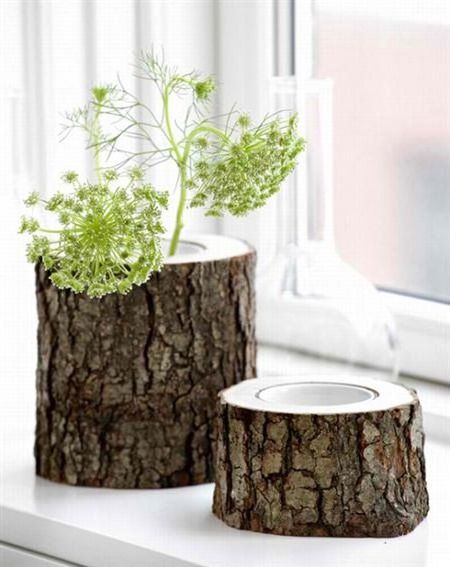 To get them, only a trunk of the length and width that each one likes is required, as well as the species of tree that we like the most, since the color and texture of each trunk will depend on the species. of tree to which it belongs.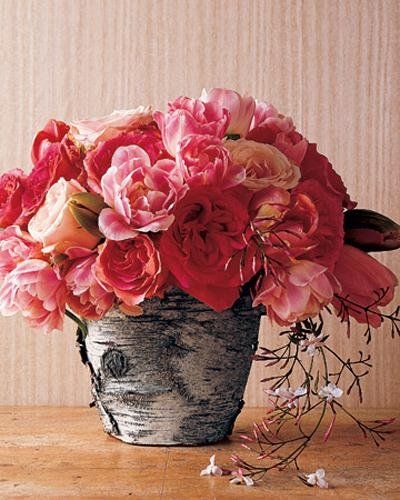 After choosing this trunk, the most common way to build these vases is to hollow them out in the central (vertical) part of it, so that a jar or container can be placed there where we will place our favorite flowers.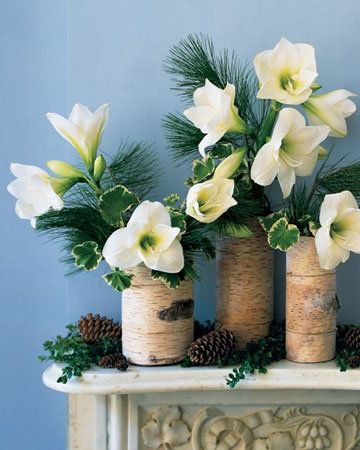 Other alternatives may be to grab a kind of thin trunk, hollow it out and pass a versatile glass vase through it, so that the trunk only constitutes the support.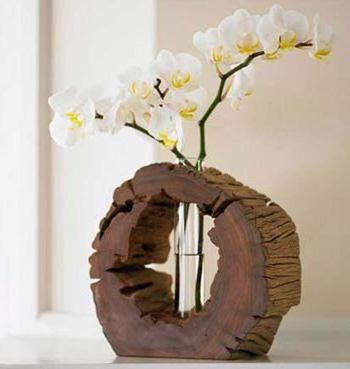 More rustic vases can be made with pieces of trunk, thus being ideal for interiors decorated in a rustic style.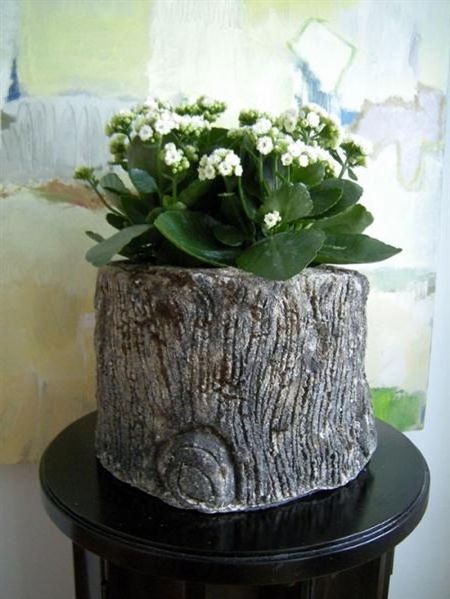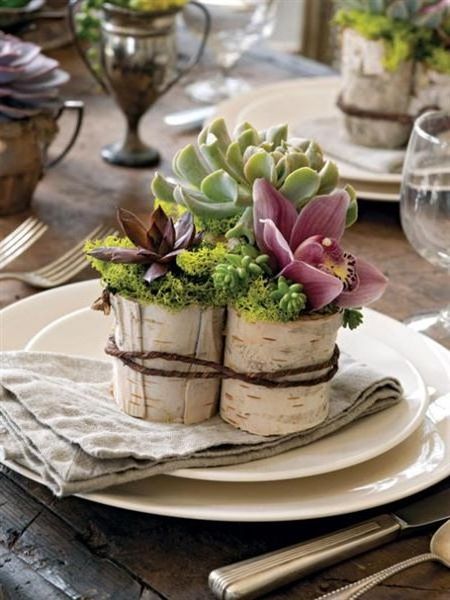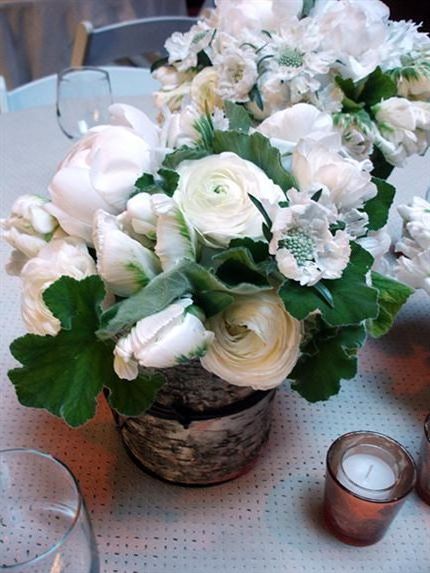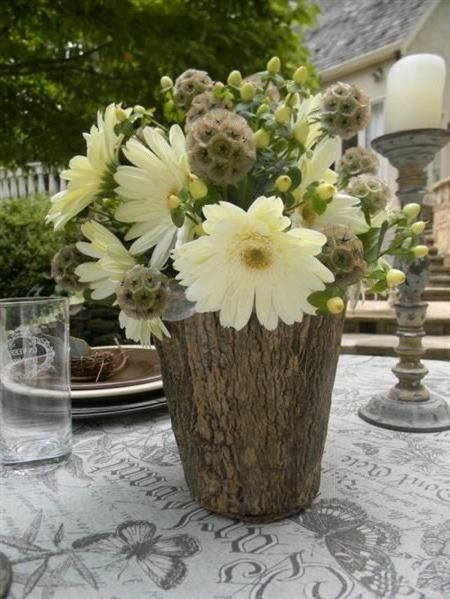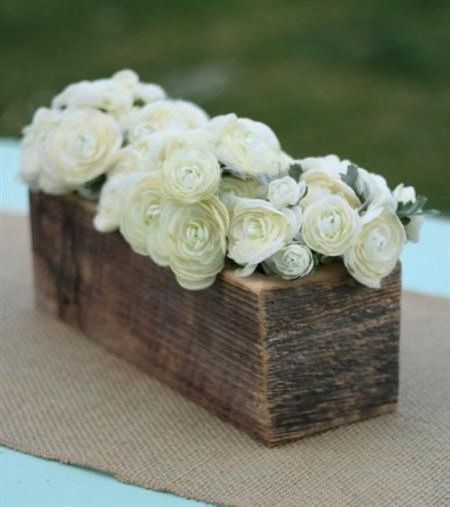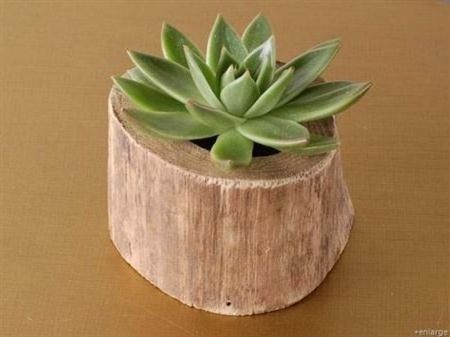 Also another way can be to opt for a longer trunk and arrange it horizontally, making a gutter all along it, which will be covered with many flowers along it.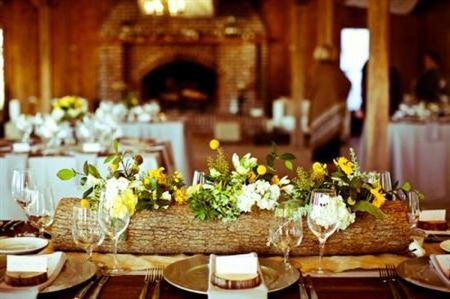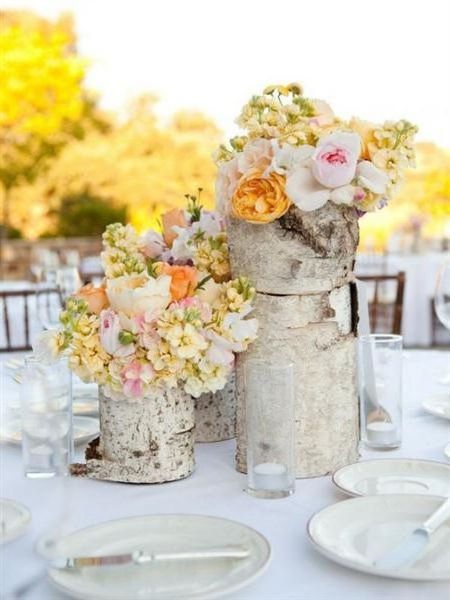 Vases made with pipes
Those looking for original proposals will be able to build beautiful and creative vases with pieces of PVC pipe, which can be painted in a beautiful color to achieve success.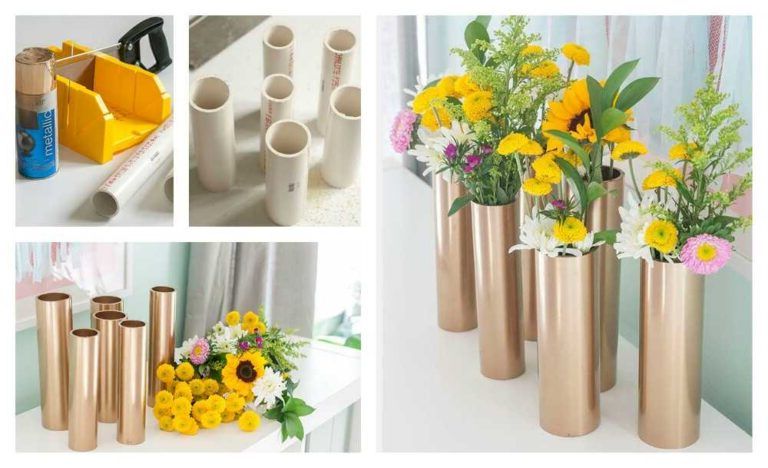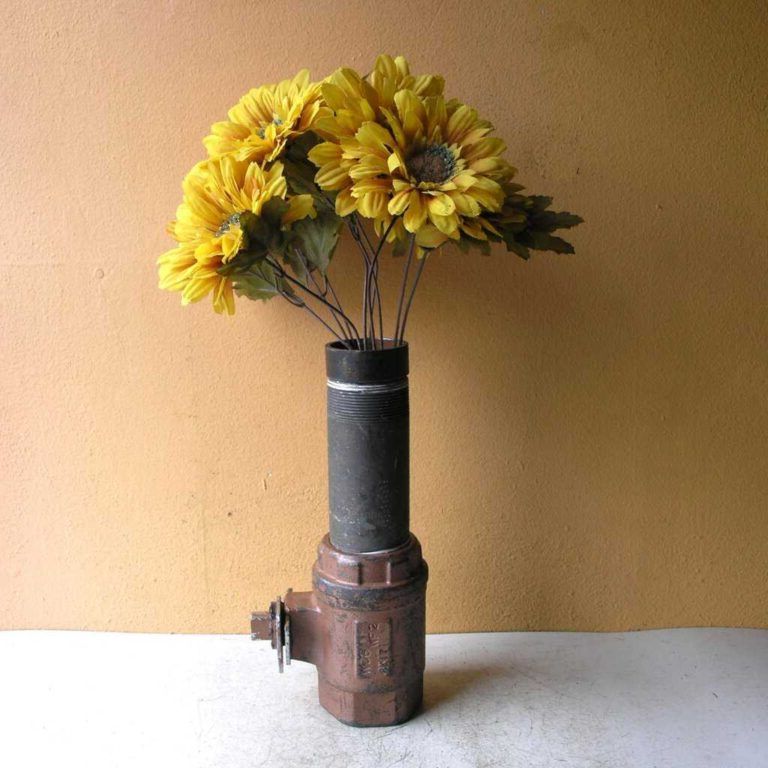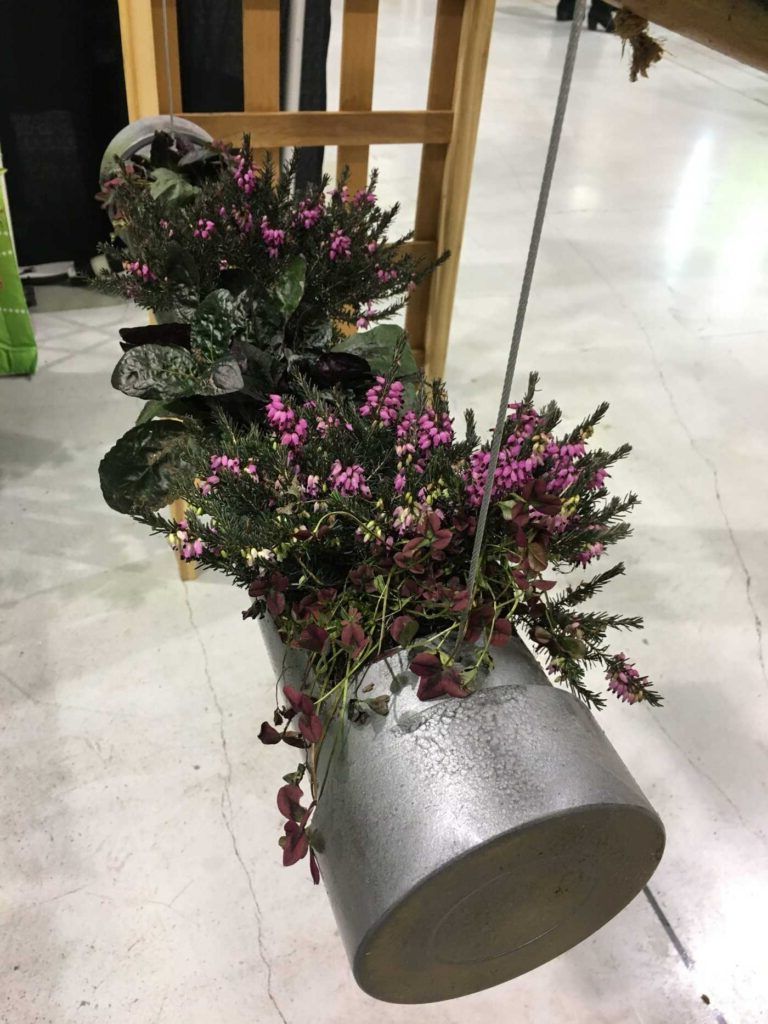 Light bulb vases
One way to make beautiful vases while recycling is to transform old light bulbs into creative flower holders.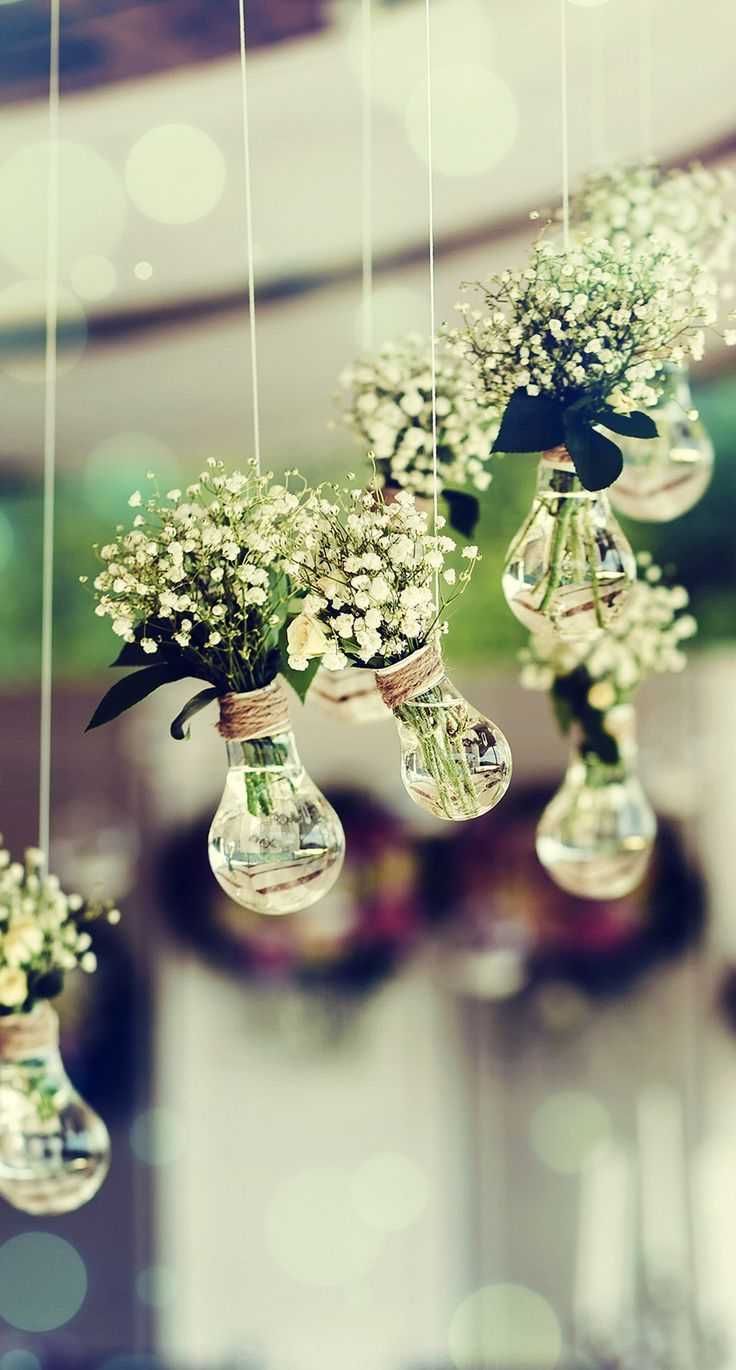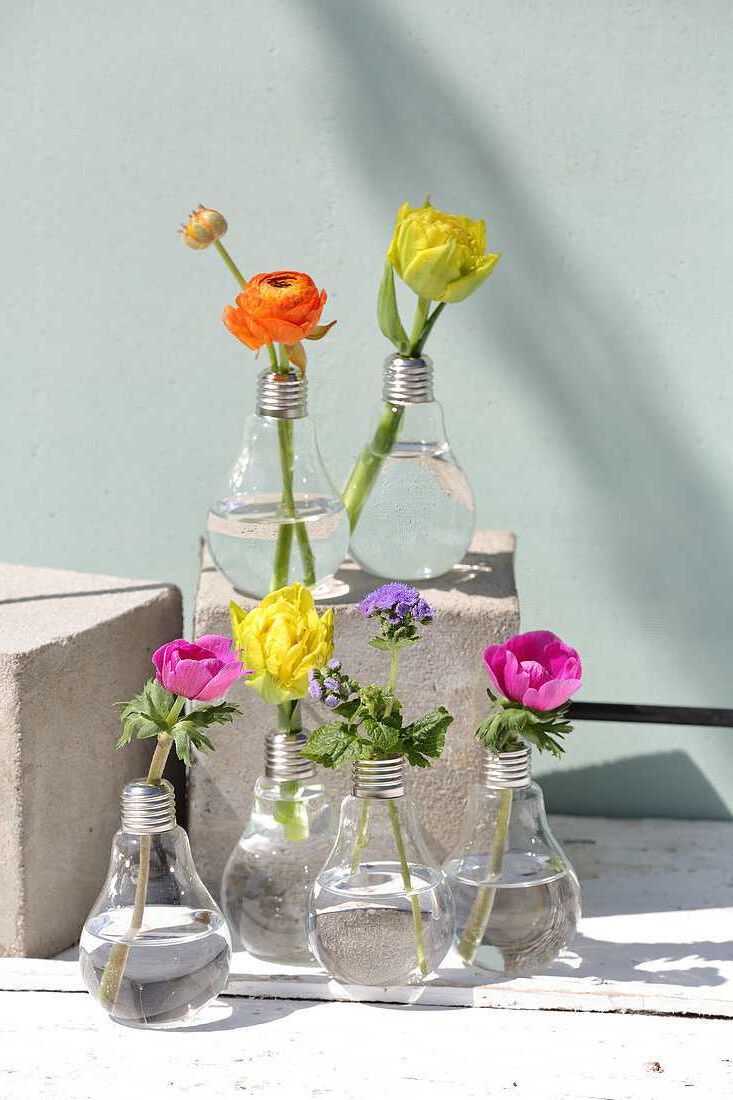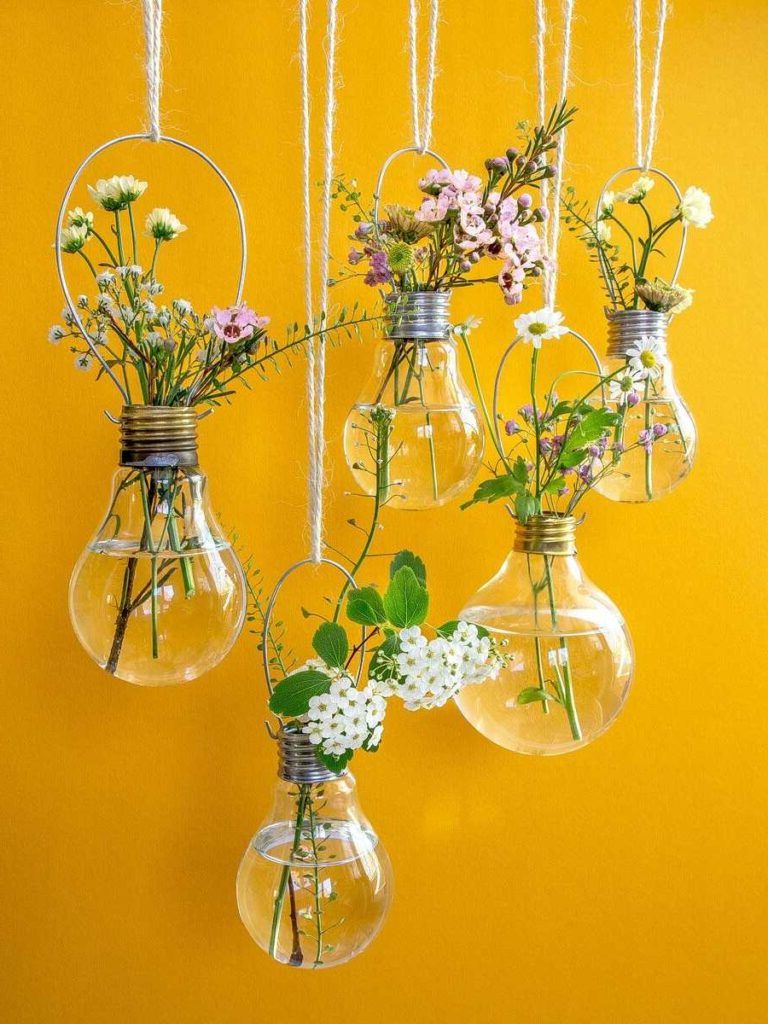 Vases decorated with knitted fabric
Simple containers such as jars, cans and others can be a nice alternative if they are upholstered with beautiful fabrics.