The garden, terrace or patio is the space in our home that allows us to relax and enjoy the outdoors with family and friends. For this it is essential that it be a comfortable and welcoming space. Exterior decoration takes care of it, providing us with ideas, accessories and designs to decorate with good taste and style.
Decorative pots are a fabulous accessory in this task. We will show you a lot of ideas that can inspire you.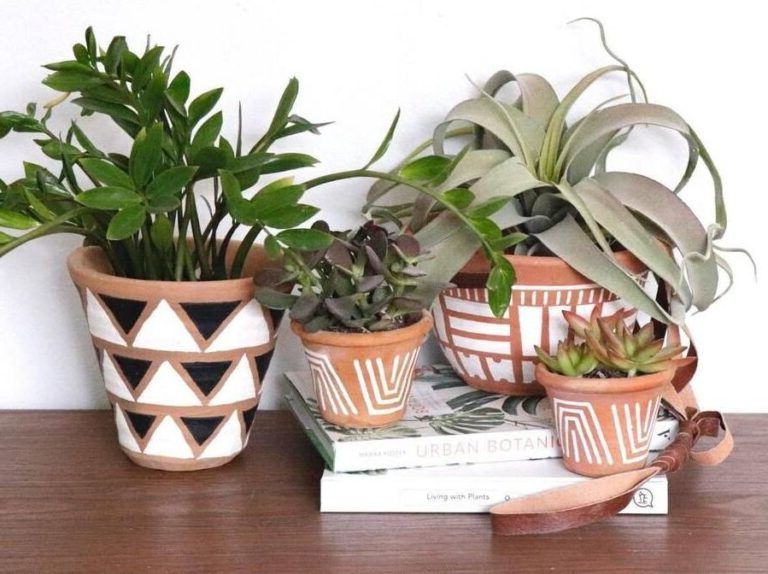 Decorative painted pots
Plants play a fundamental role in a garden, since they are responsible for providing a lot of color and joy, but pots can also add a lot of style and life to the environment. The painted ones are one of the many options that can be used.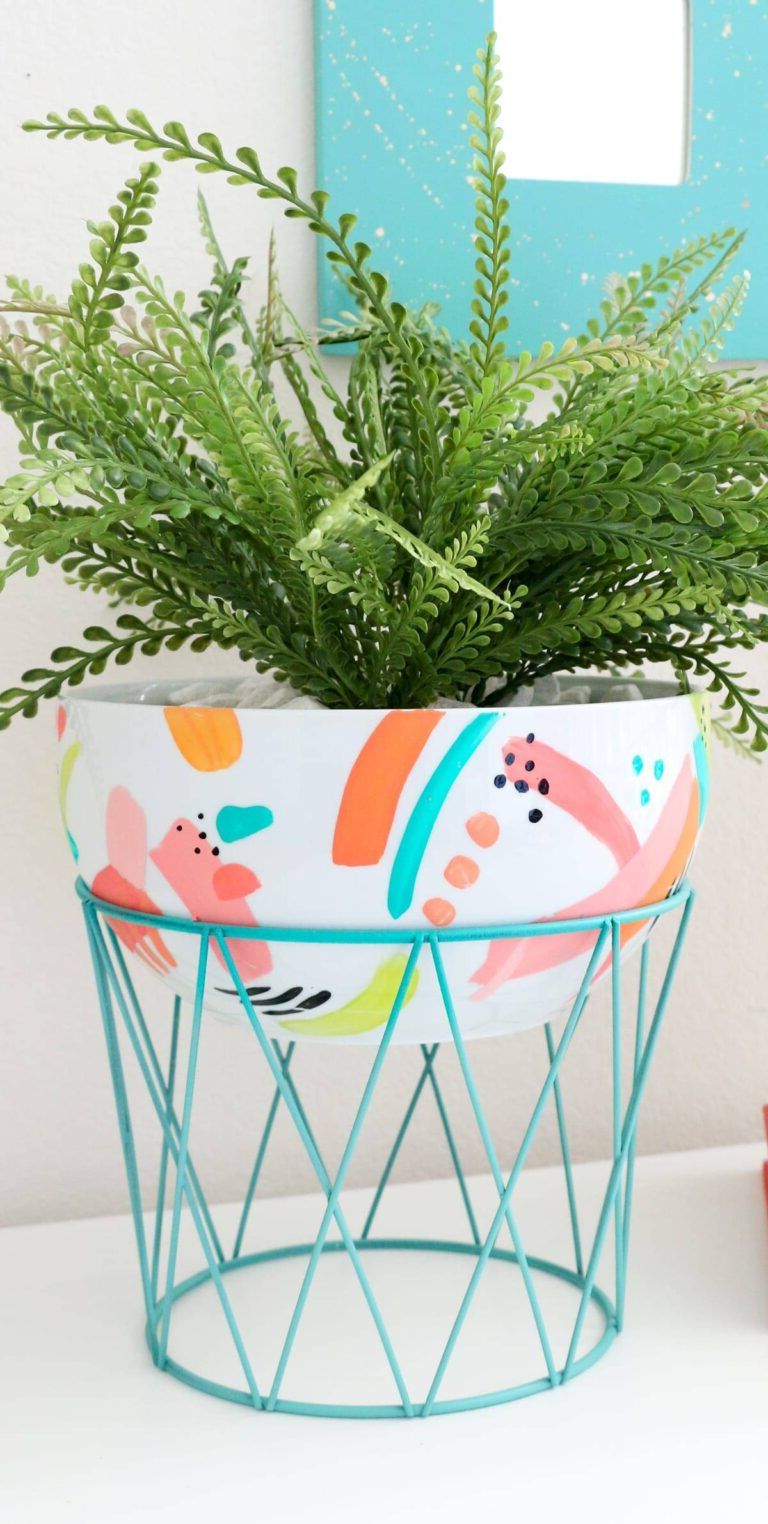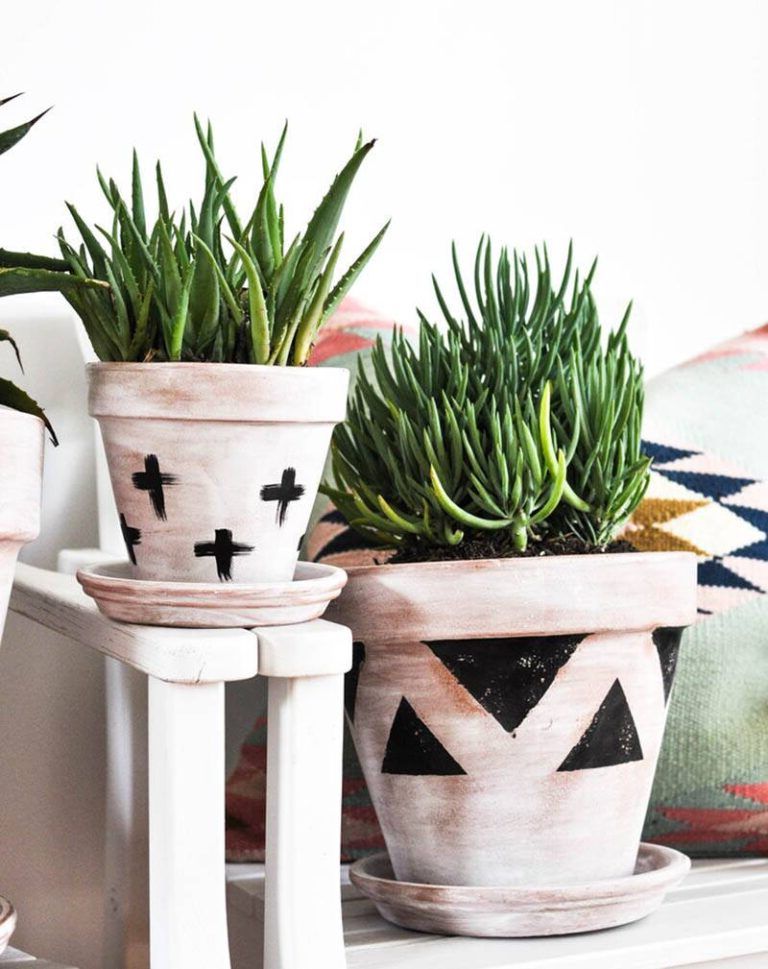 You can paint them by hand, creating different designs.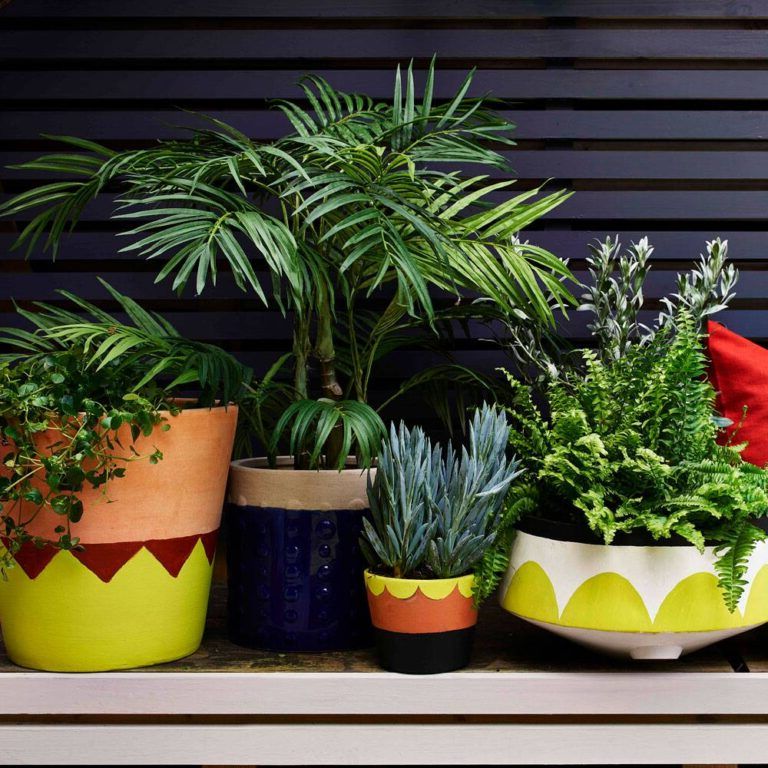 Traditional pots can be painted with enamel paints, as we see in these images.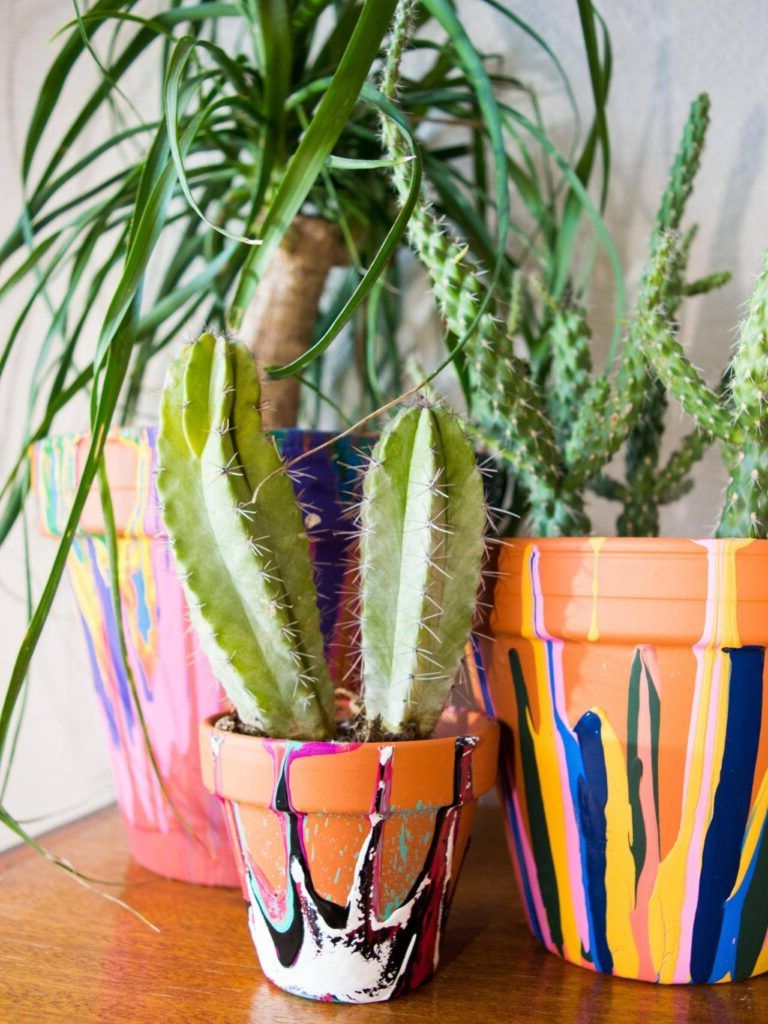 Even old tires can be painted.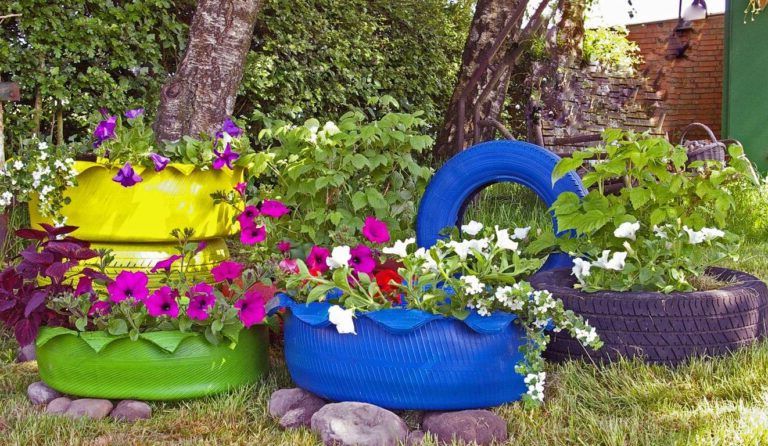 Cans can also be painted.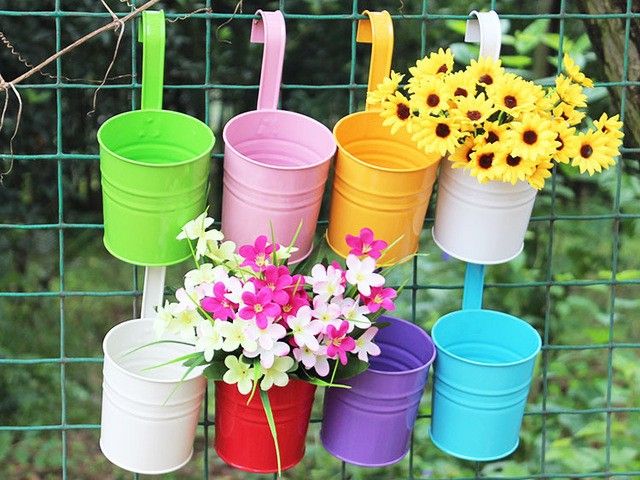 Large decorative pots
A good way to choose pots to decorate a garden is by choosing the design and color based on the furniture that we will use in this space.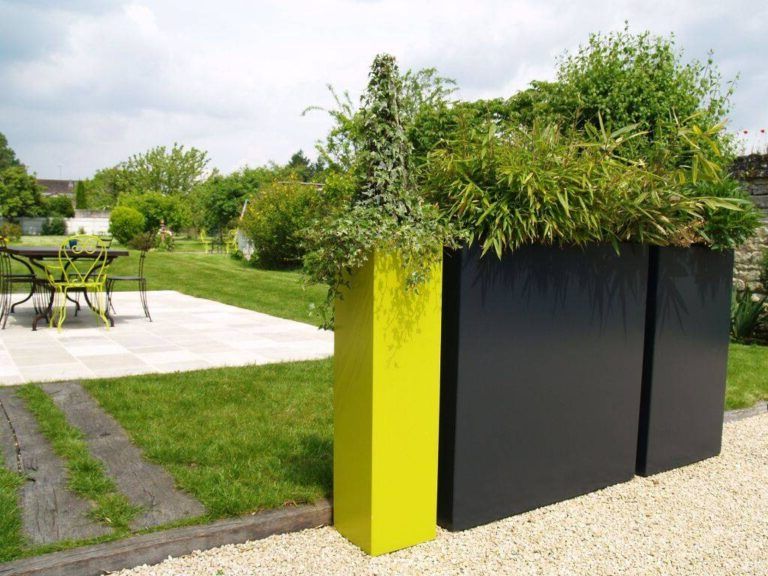 For example, if your furniture is minimalist in style, you should choose pots with the same characteristics. If you have large furniture, the pots should also be large in order to stand out.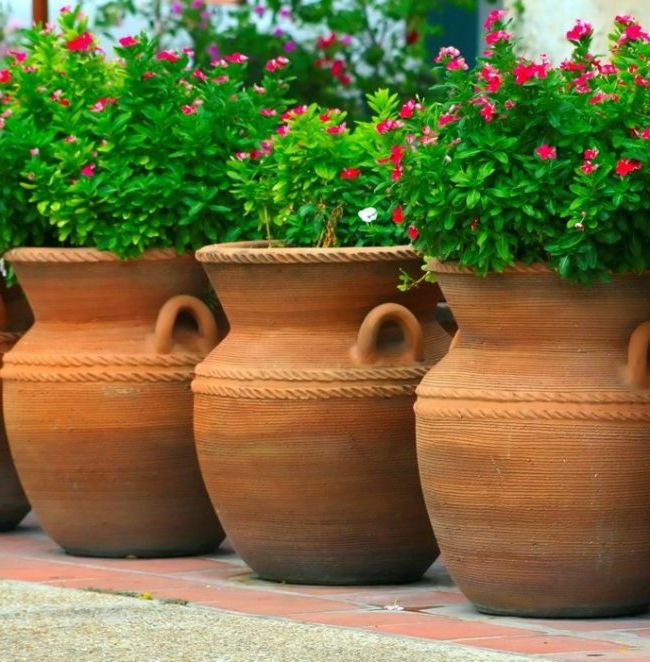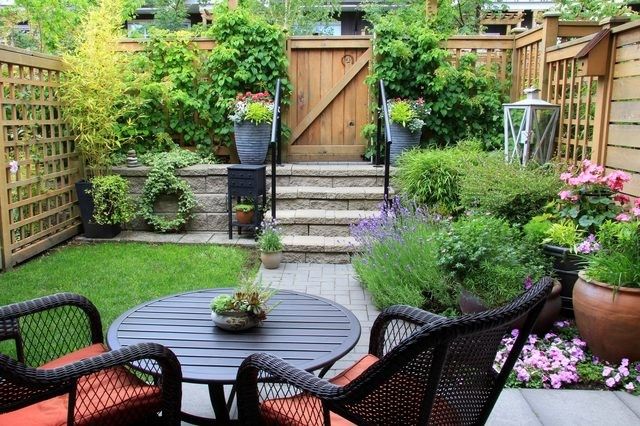 Decorative pots for the main entrance
If you want to place a pot near the entrance, you should choose one that complements the facade. You must take into account the paths, the walls, the colors and the materials on the exterior of the house.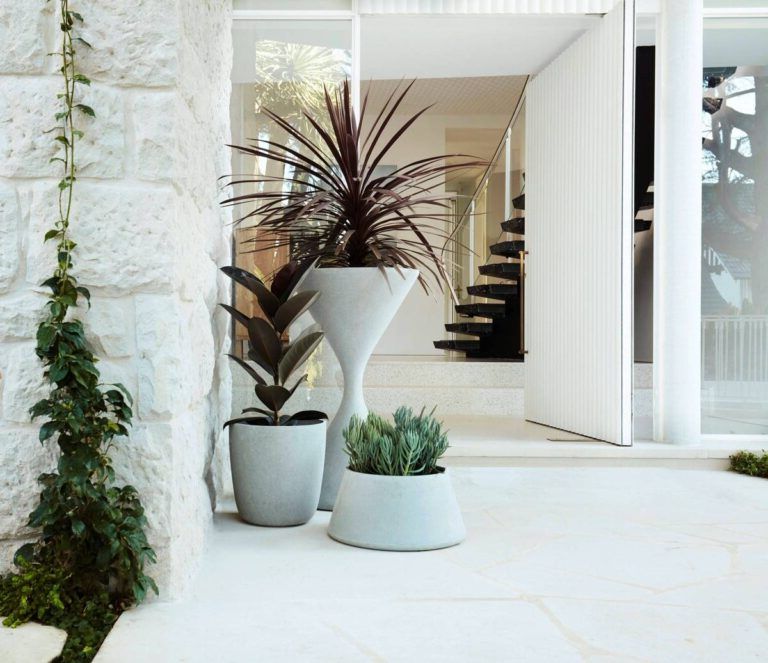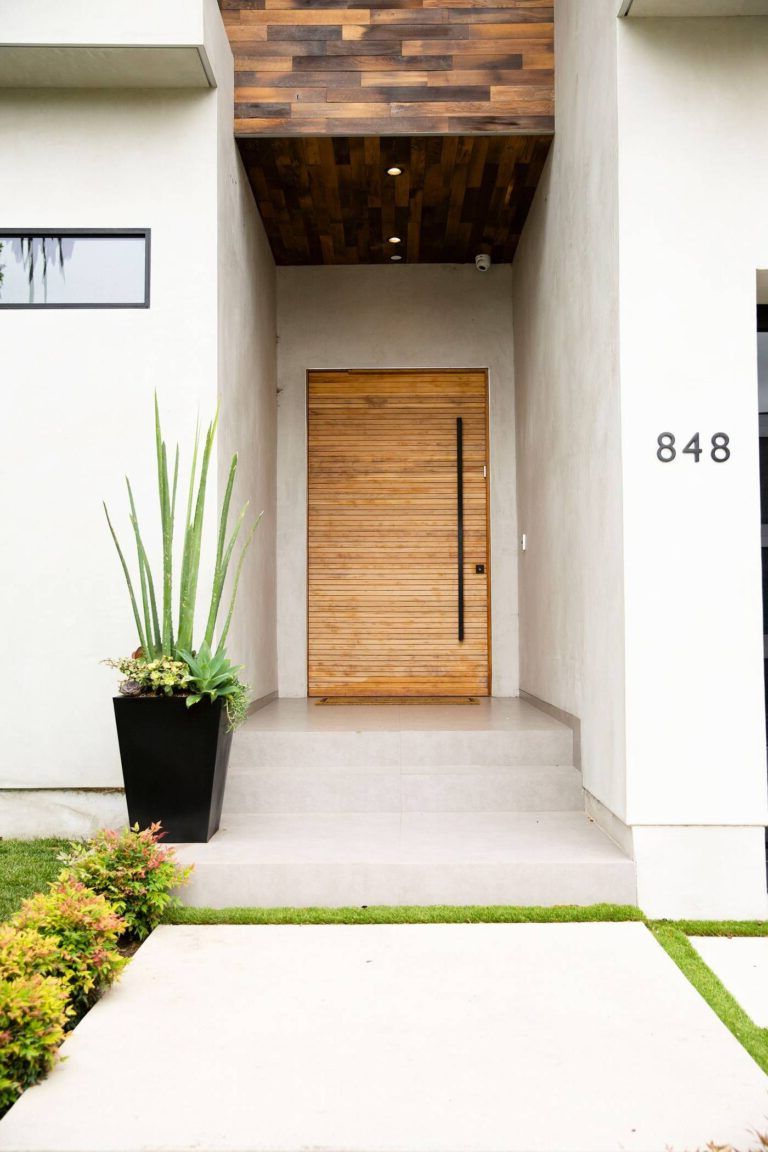 There are countless shapes, materials and textures that can help you beautify the entrance of your house.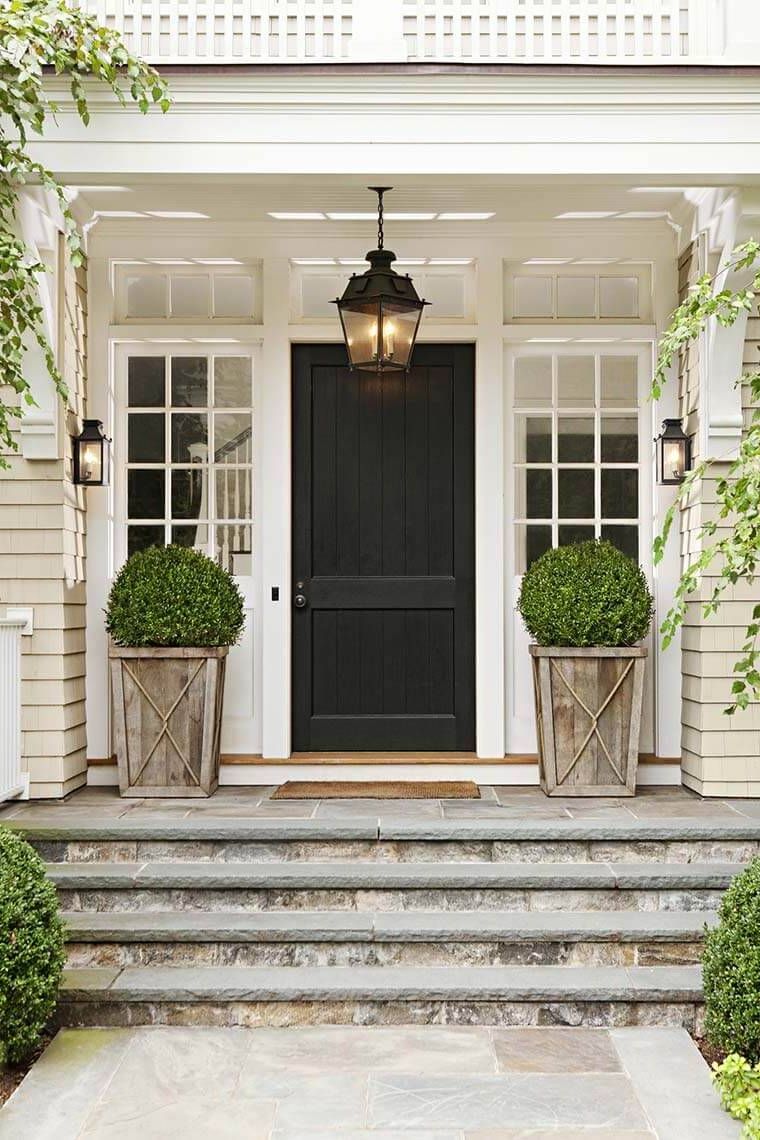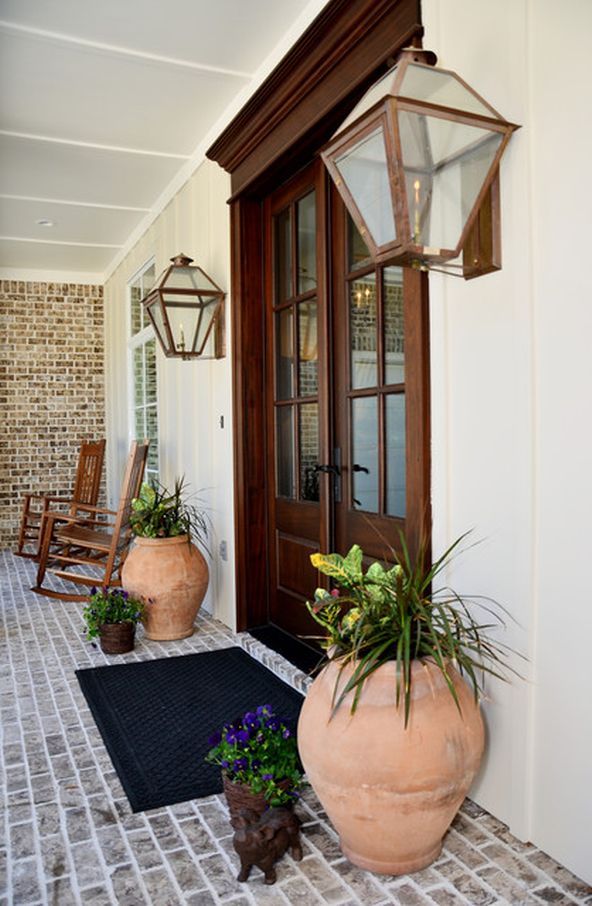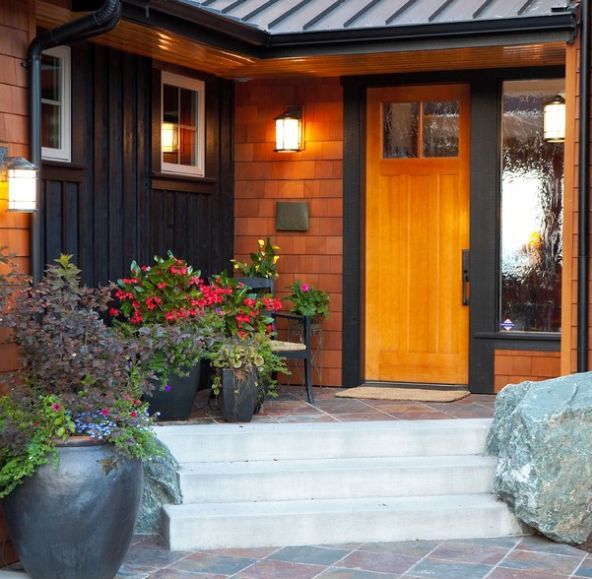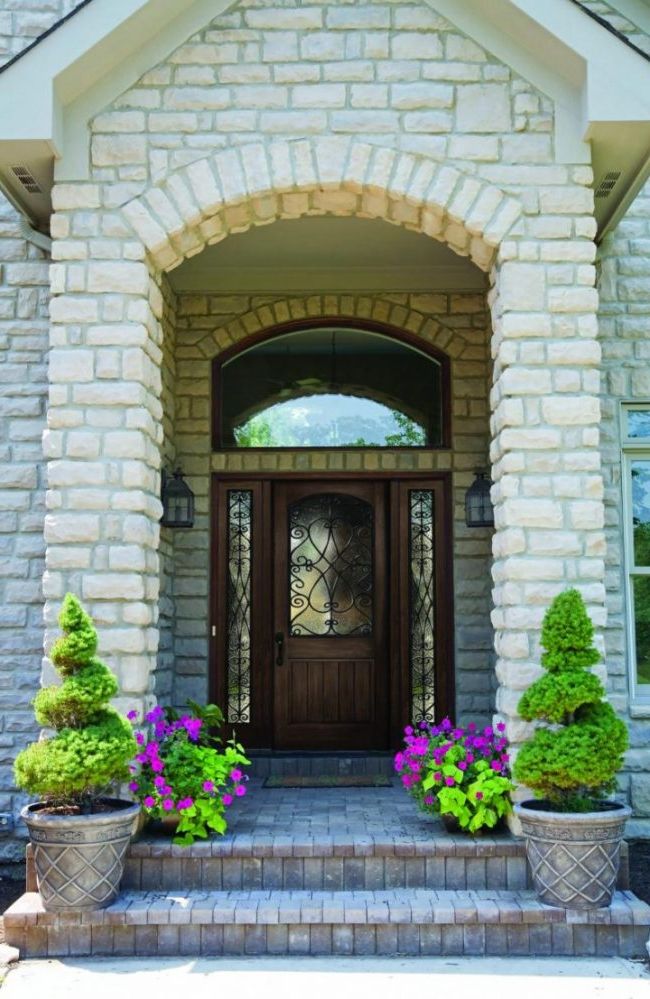 Concrete or stone pots
The simple, classic and sober, in materials such as concrete or stone, are very fashionable. Thanks to its texture, the beauty and colors of plants and flowers are enhanced.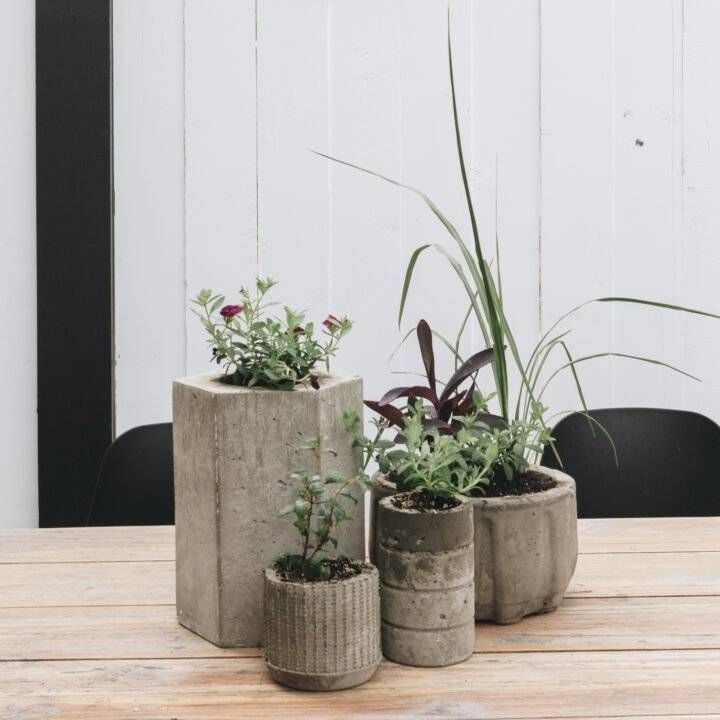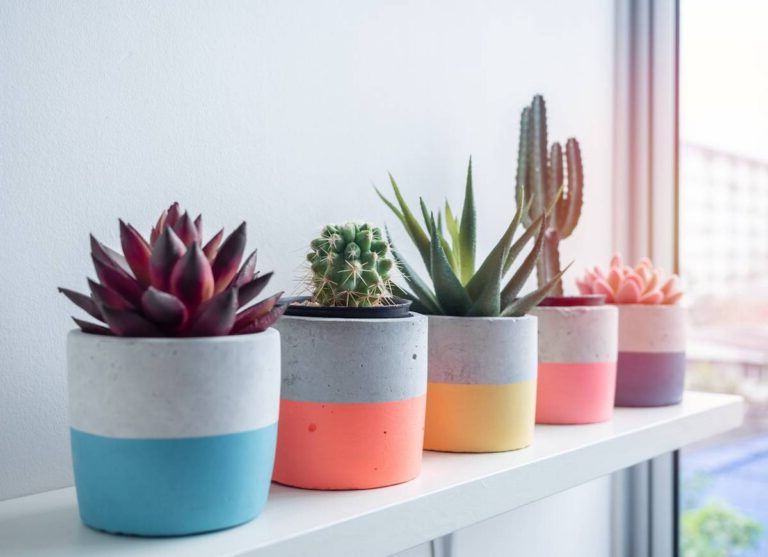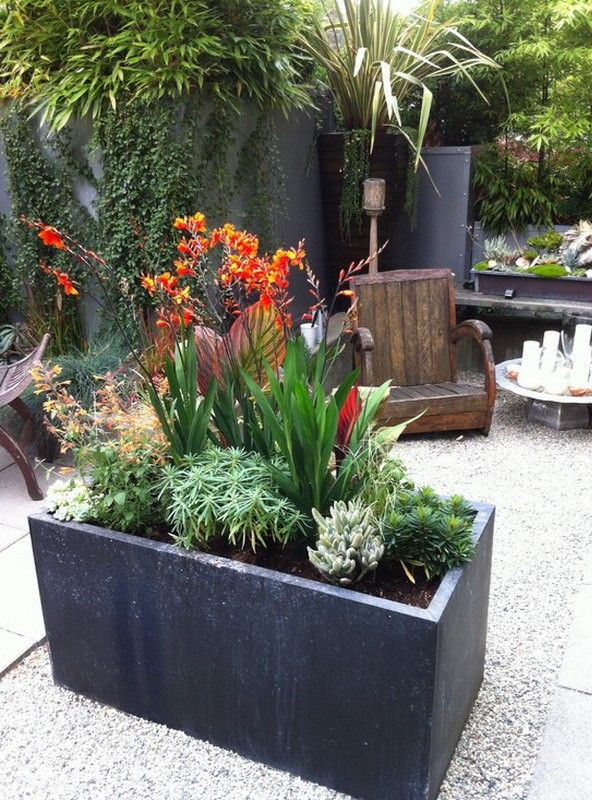 With nice supports
Metal or wooden pot stands are another way to achieve a beautiful decoration.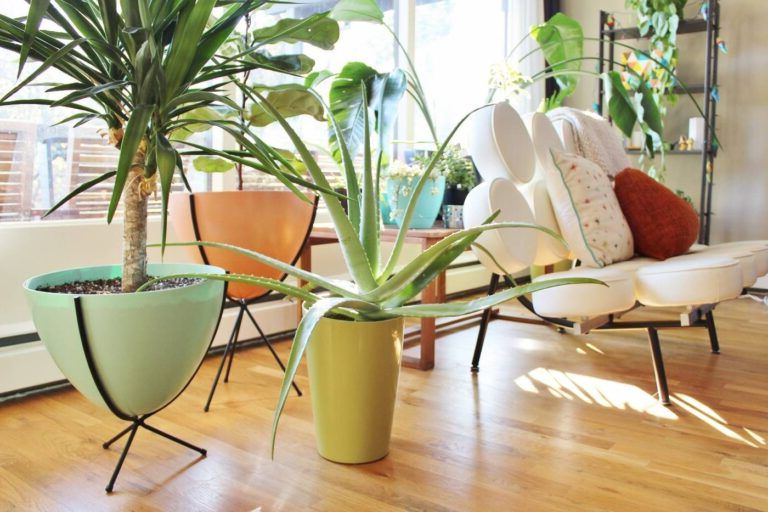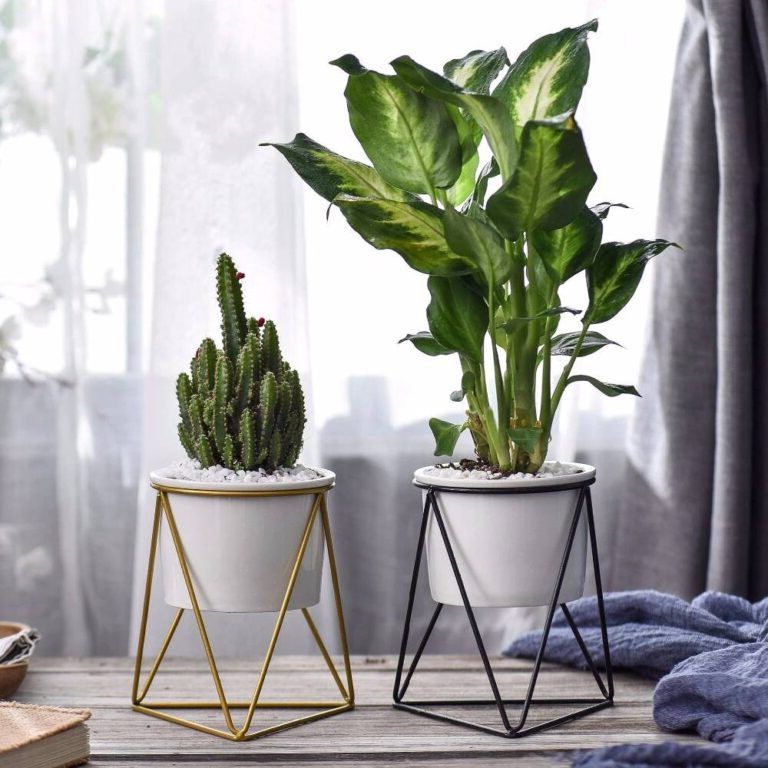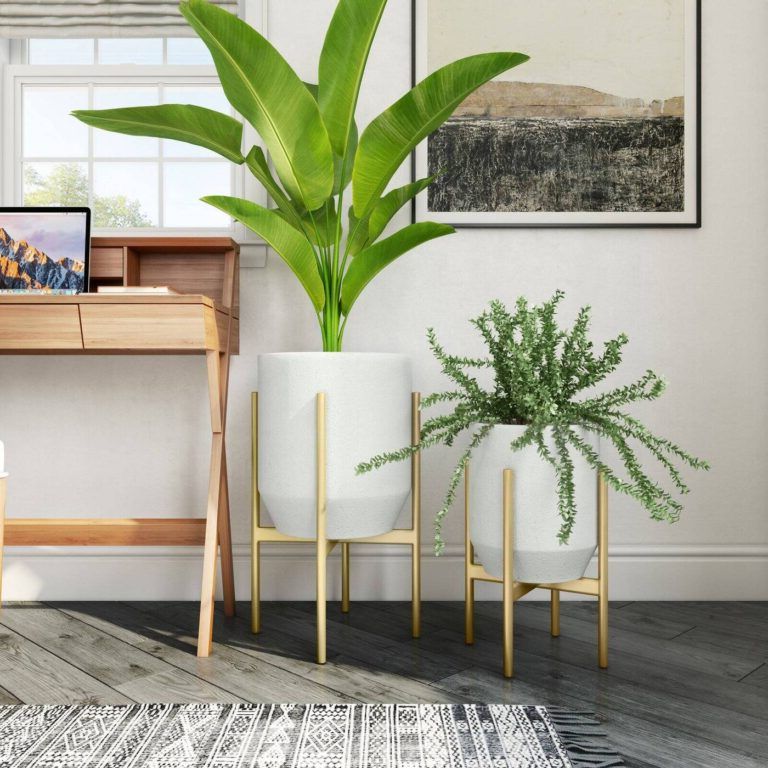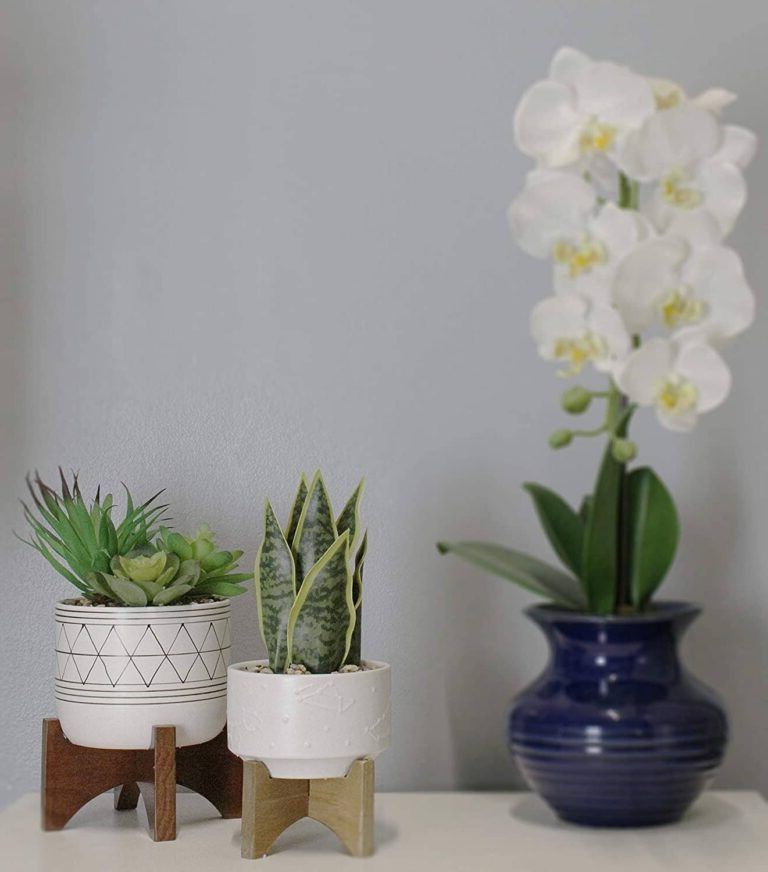 Pots made from watering cans
The retro style in decoration is becoming more and more popular and will never be out of style. In addition, it is perfect when we are looking for a simple decoration, with personality and cheap.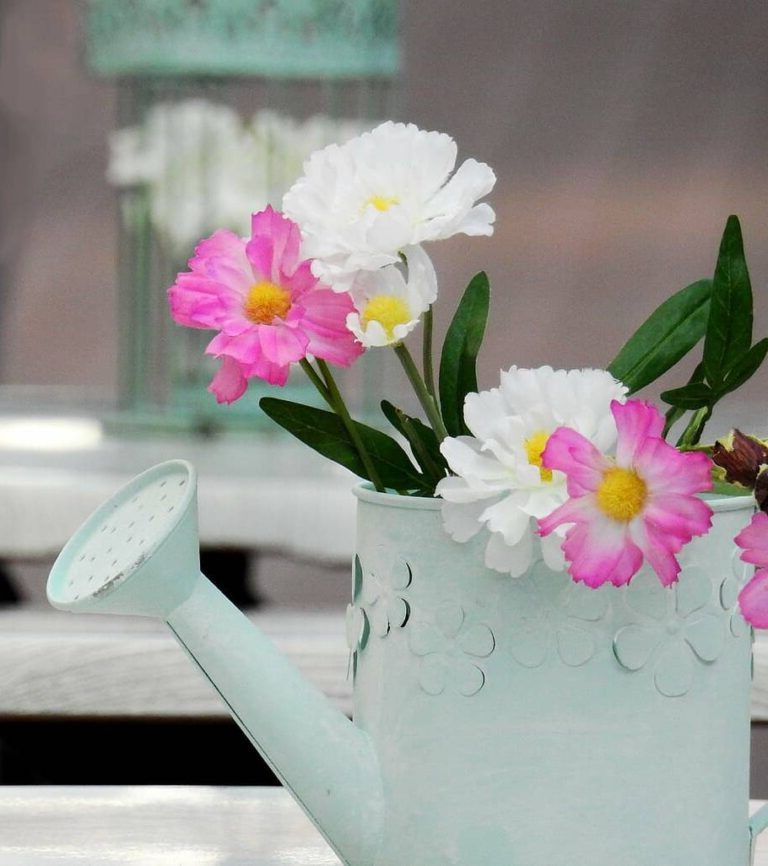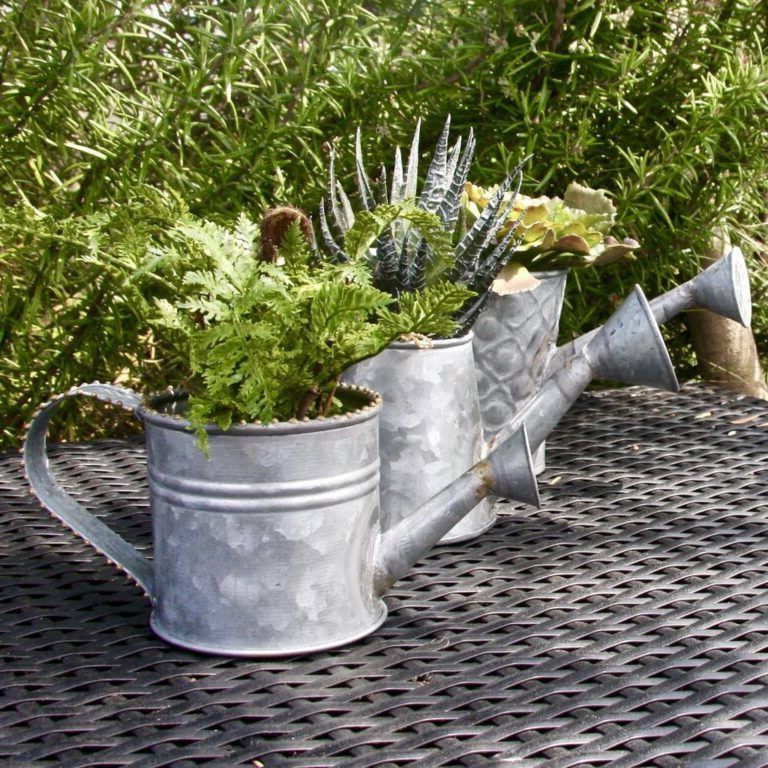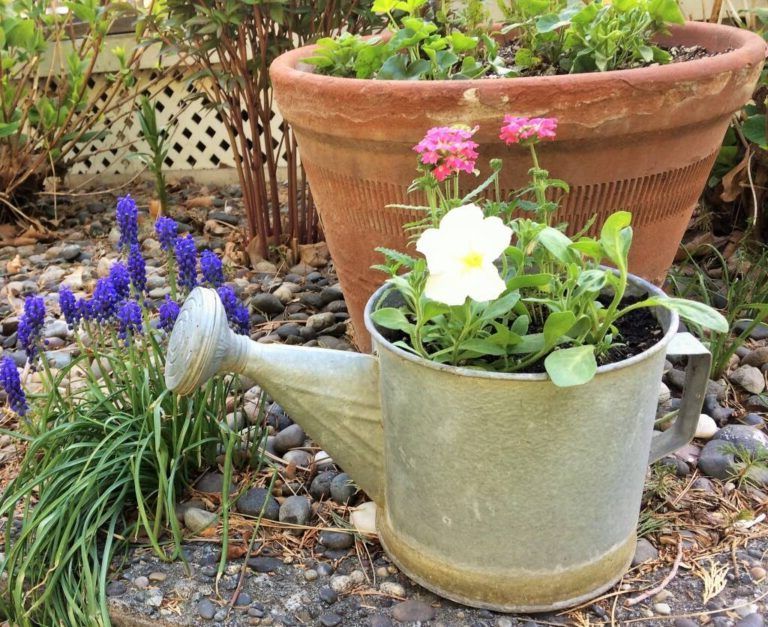 Of wood
These examples that we see below, are made by hand.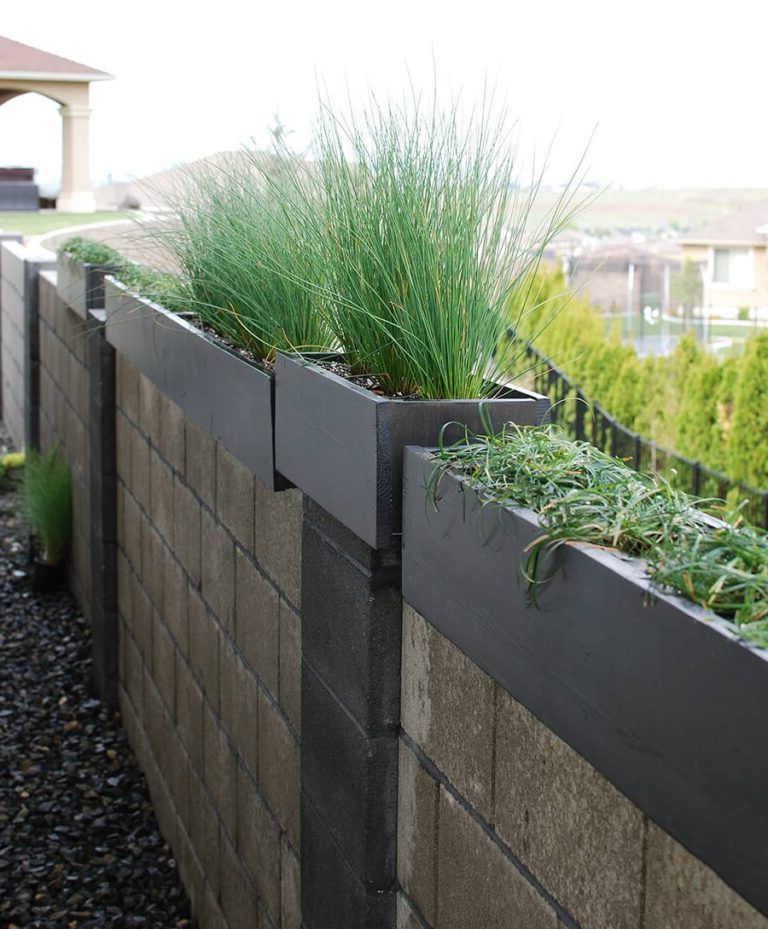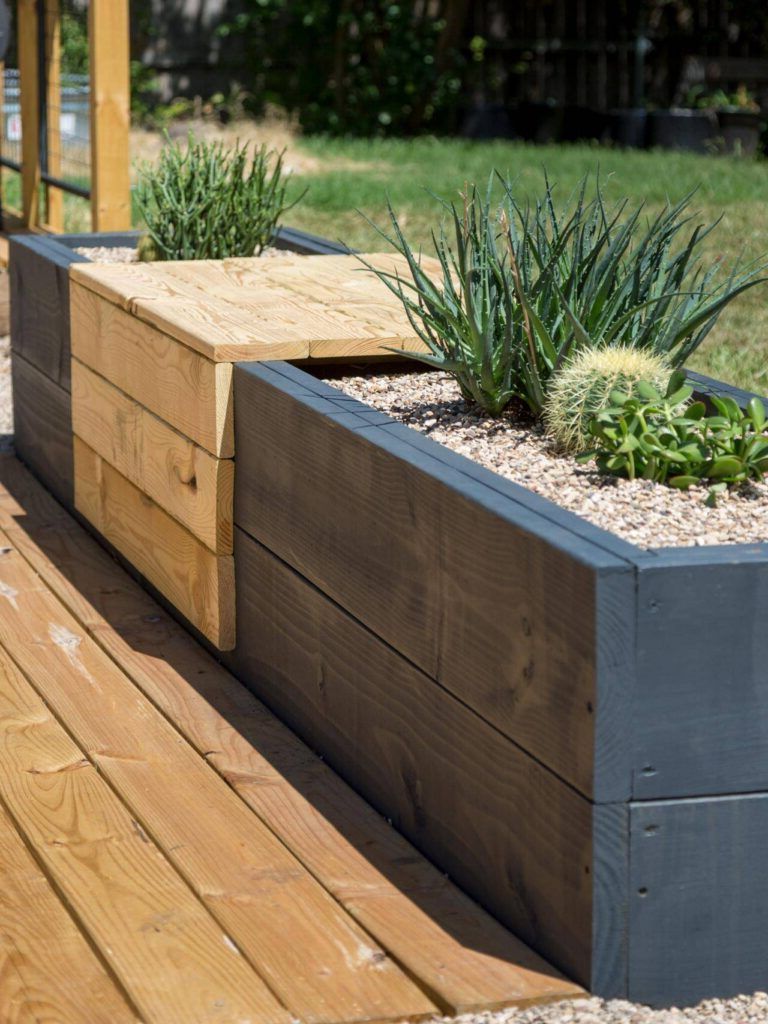 The pot bin boards can be painted in different colors, as shown below.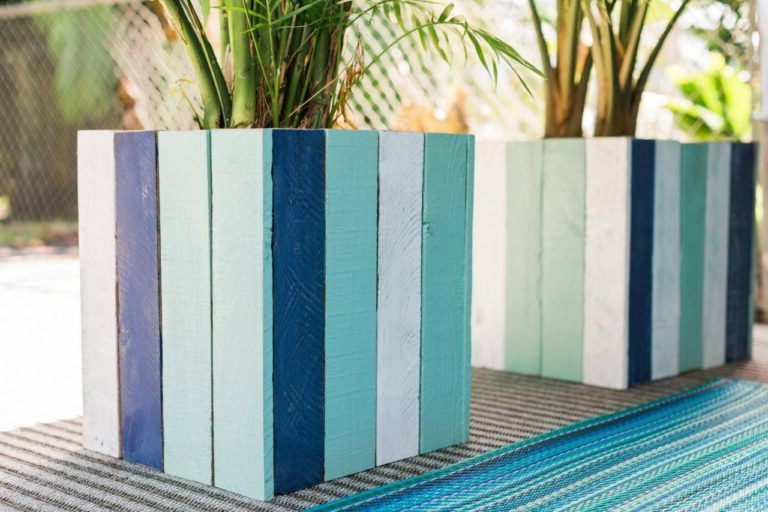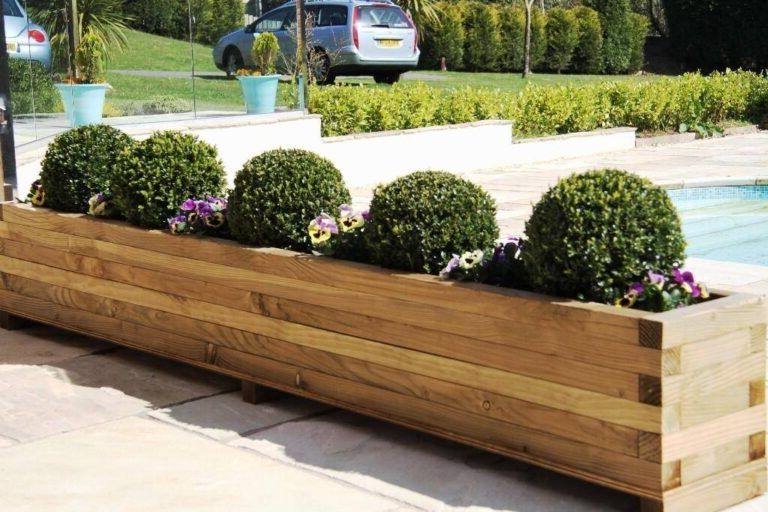 Buckets and brass
The vintage style in the garden is one of the cheapest ways to decorate it. Old buckets and tins can be recycled to house plants in a very decorative way.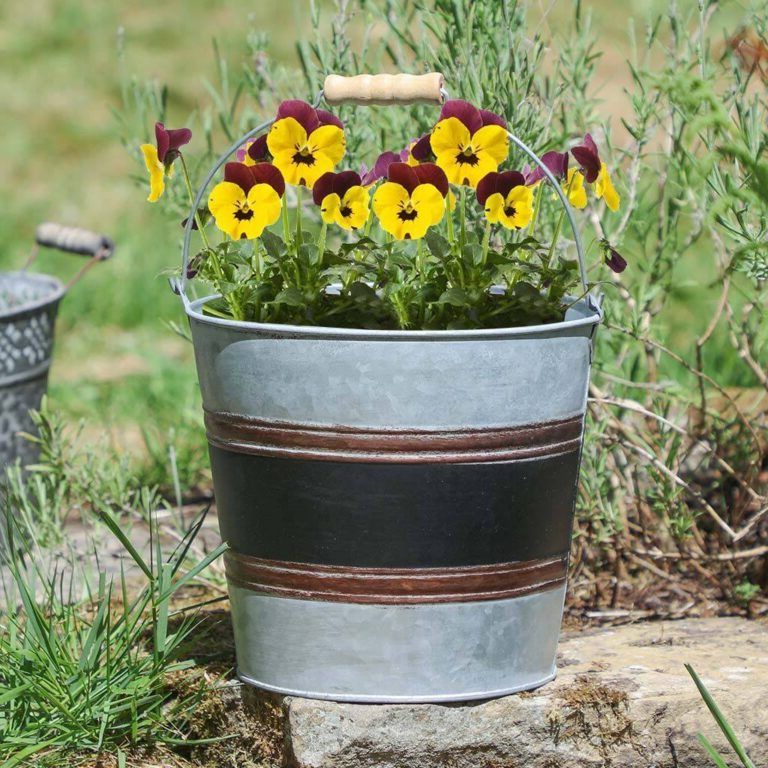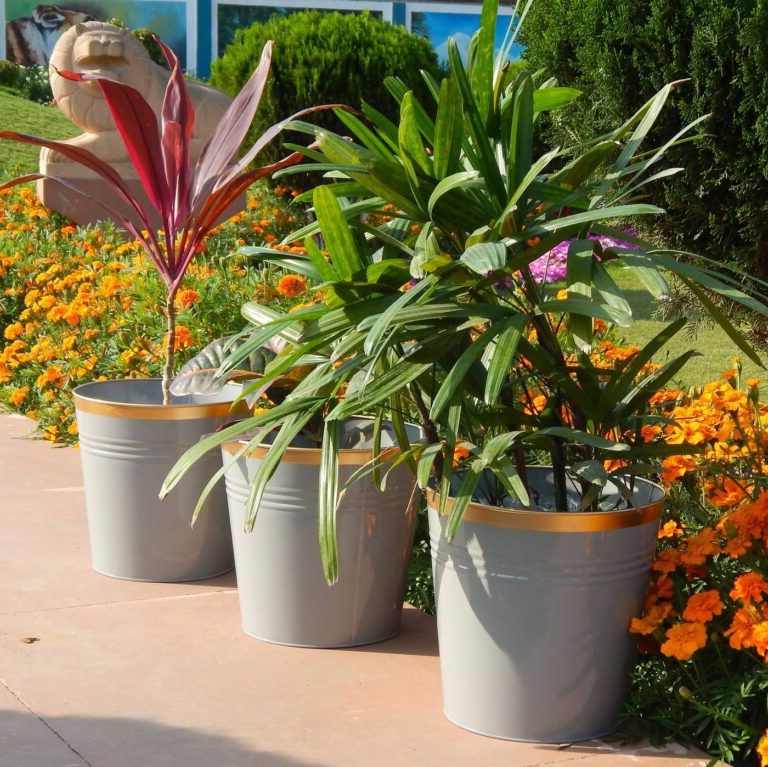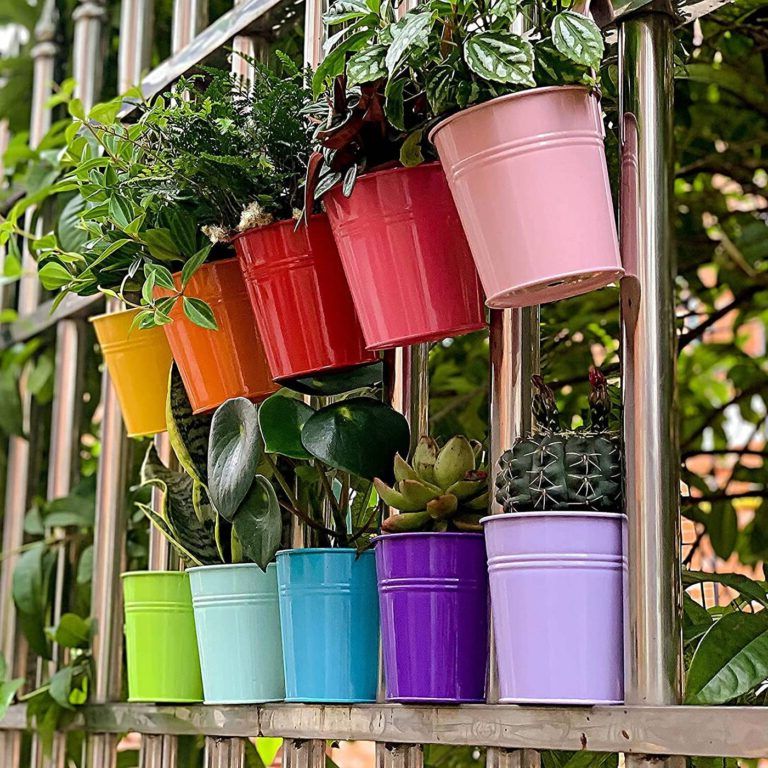 Old wheelbarrows
Nature mixed with elements and accessories with period styles, generates a very original combination, which complements each other perfectly and creates a very special and original decoration. It is very fashionable to use old wheelbarrows or drawers as a container for plants.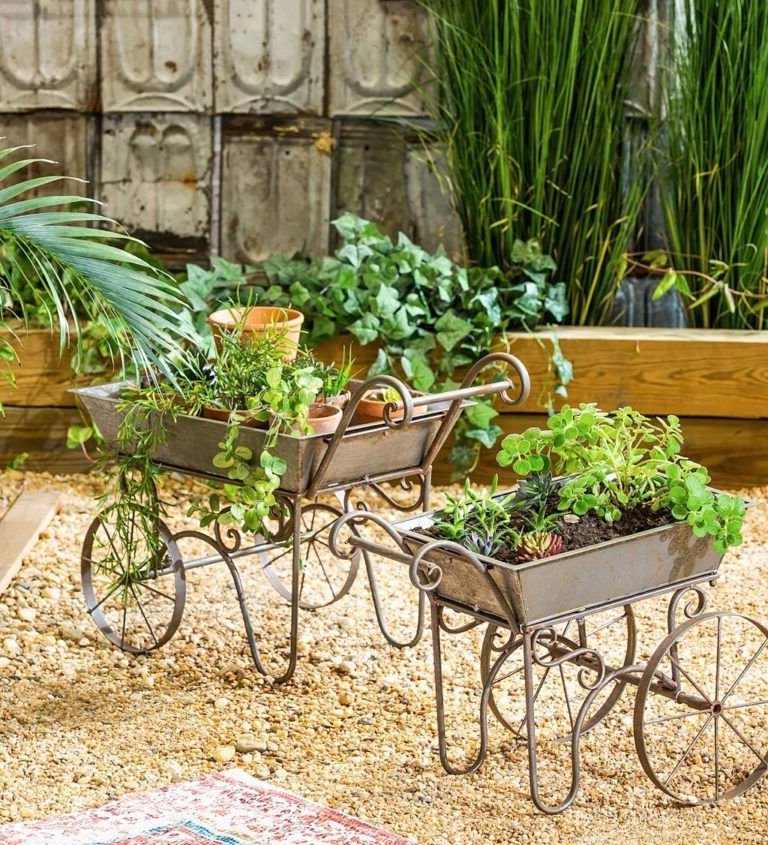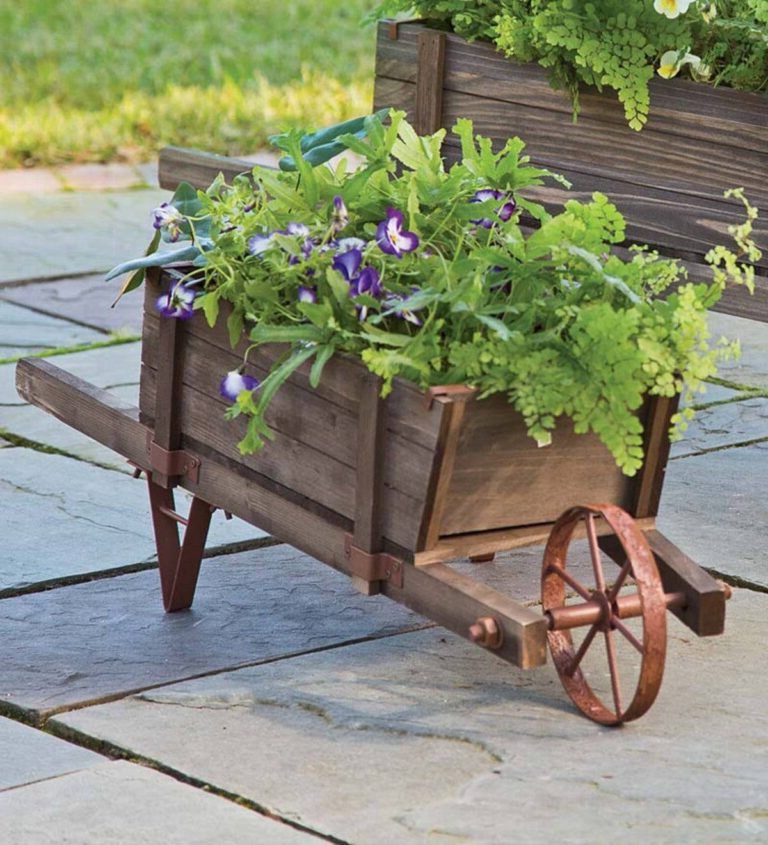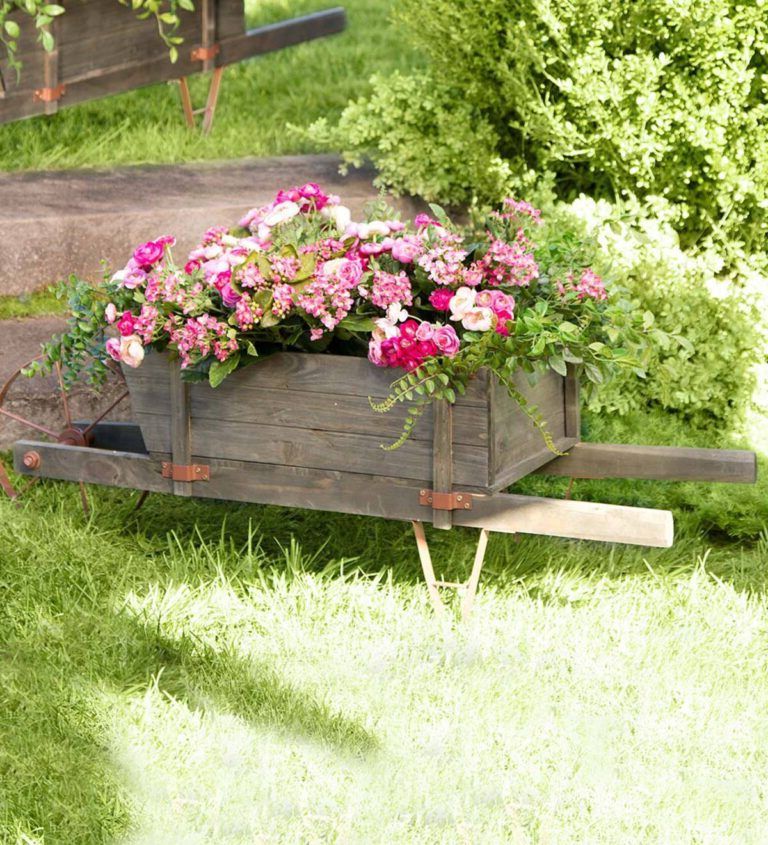 Recycled tableware
This is another cheap way to get decorative pots. Do not throw away old crockery, recycling it and using it to decorate the garden is an excellent idea.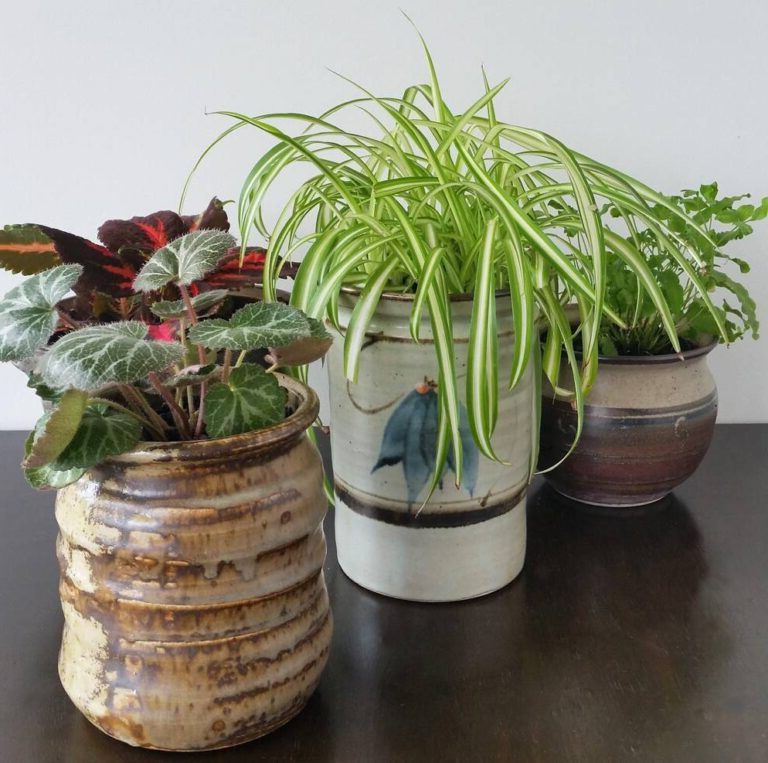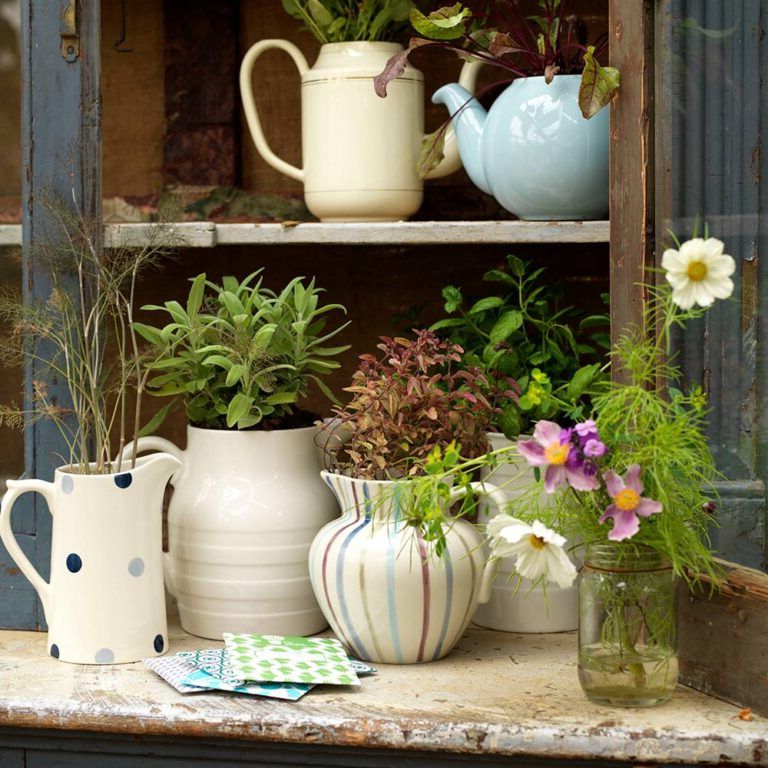 Shelves for pots
There are endless ideas to use as a flower pot shelf. Below you will see very creative ideas that can help you as inspiration. From old stairs, drawers, chairs, everything can be reused and look great.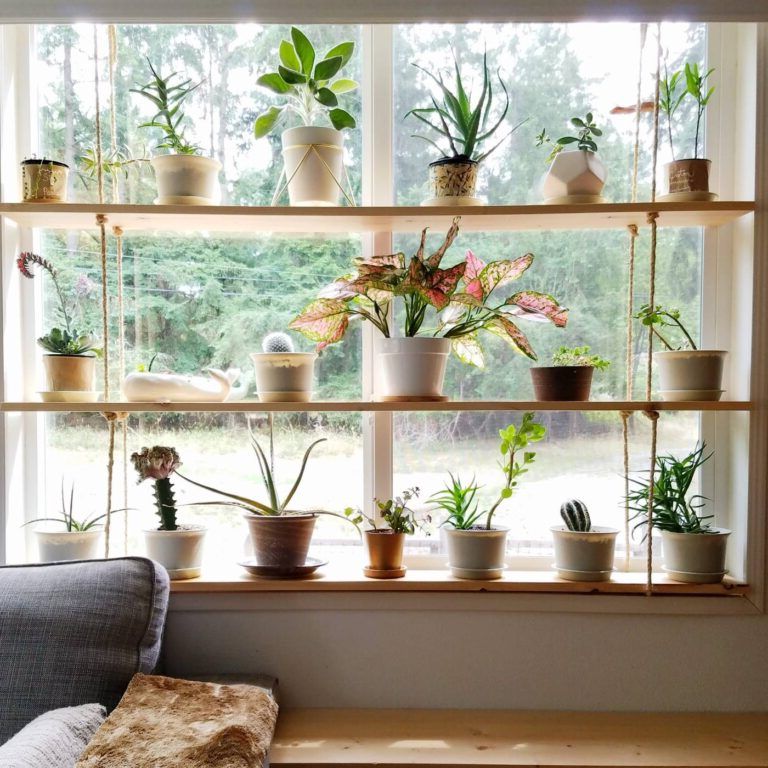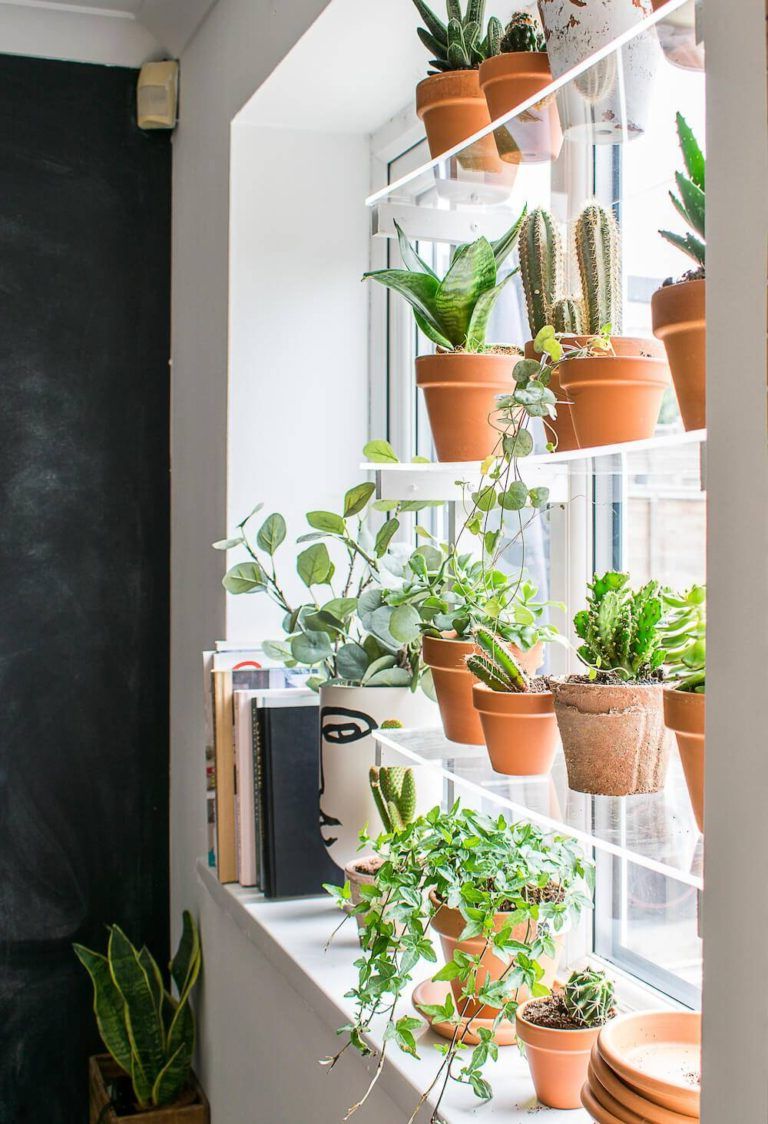 From floating shelves in the windows or ladder type, the options are many and very beautiful.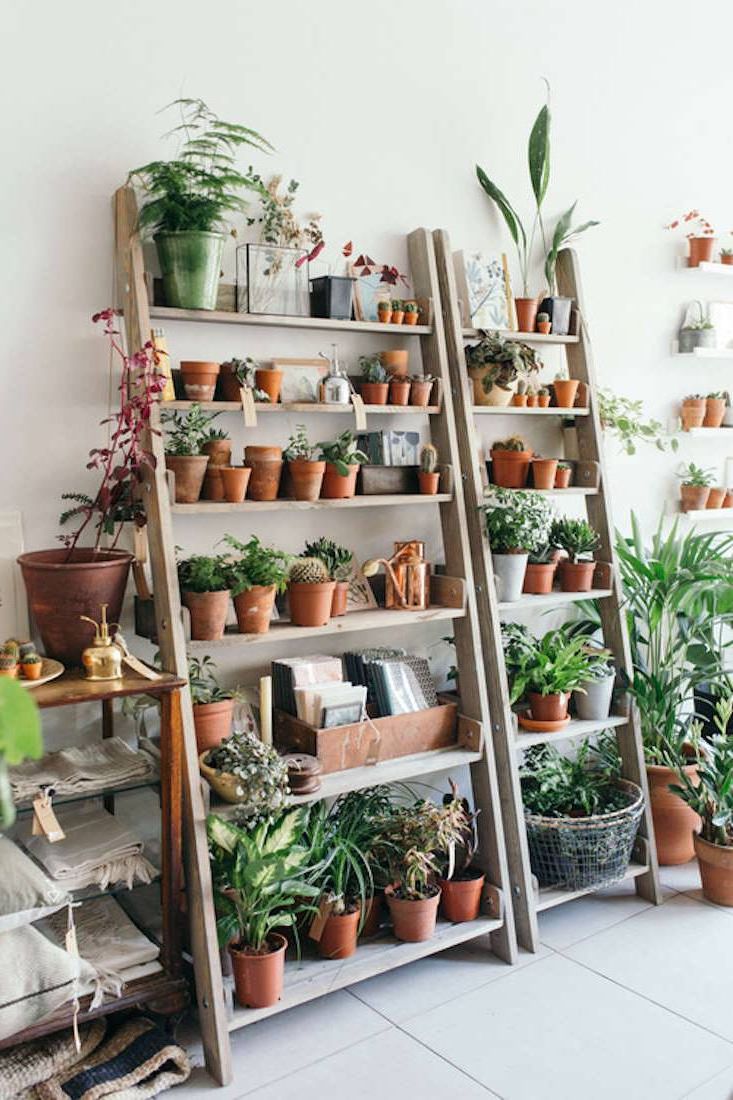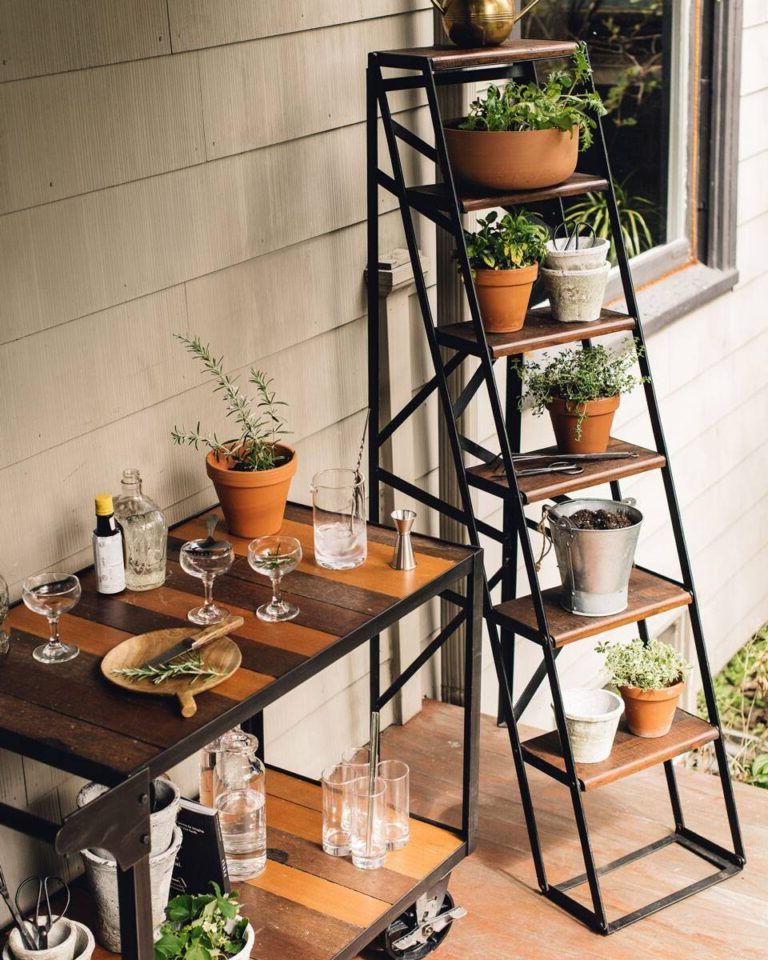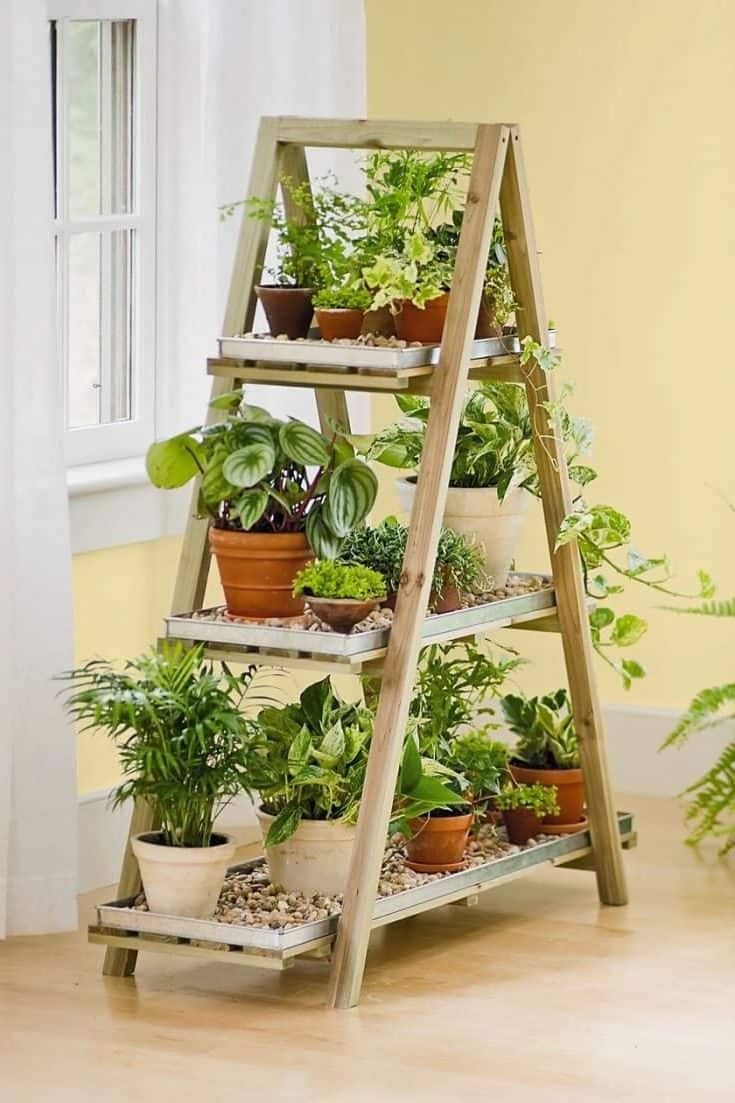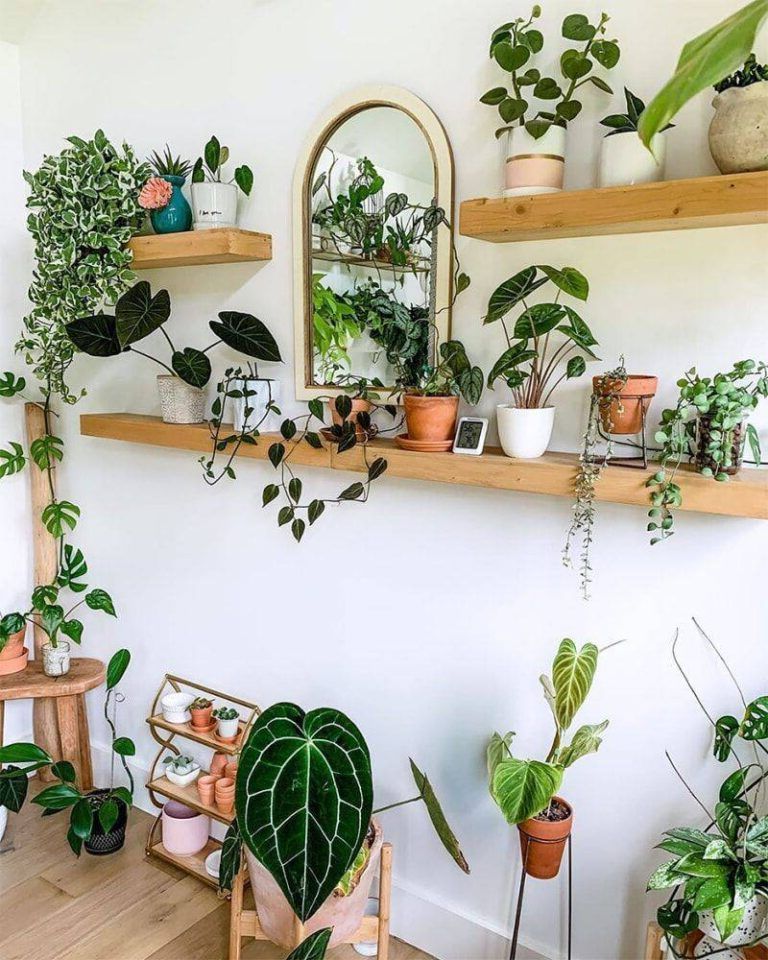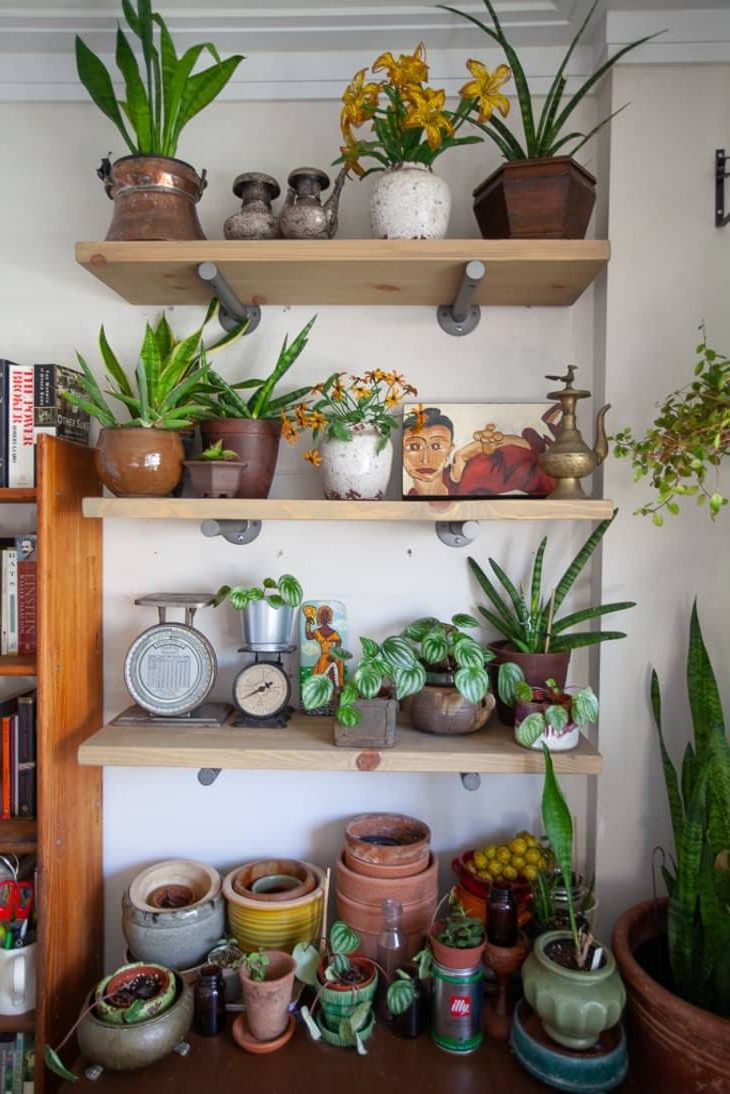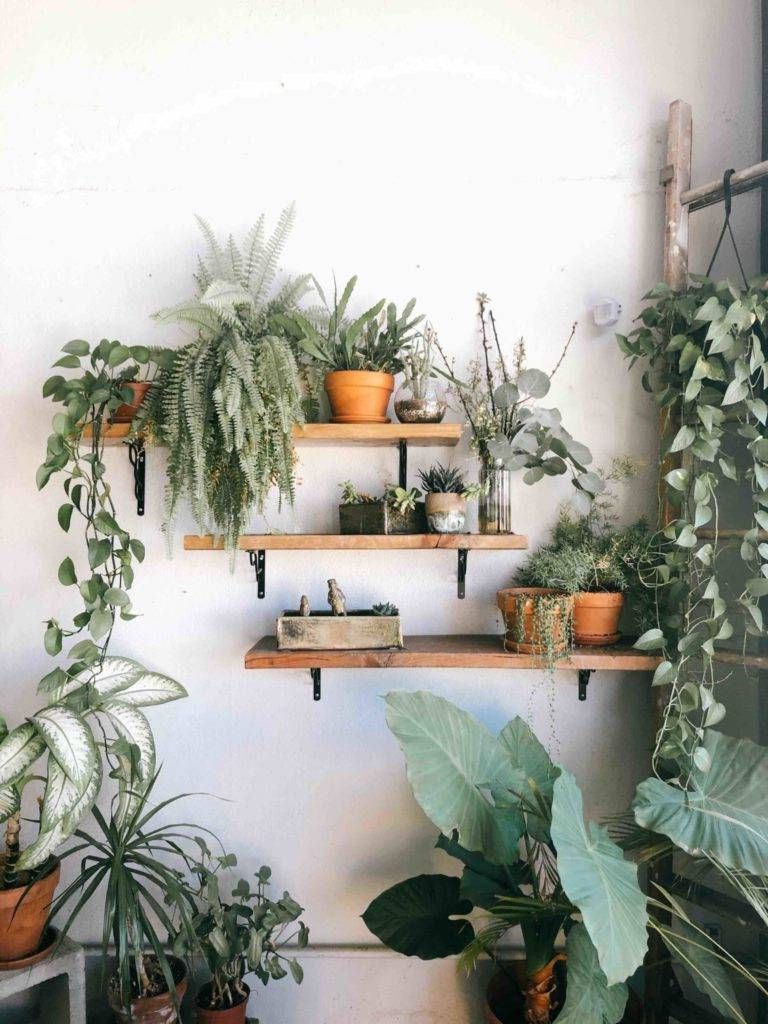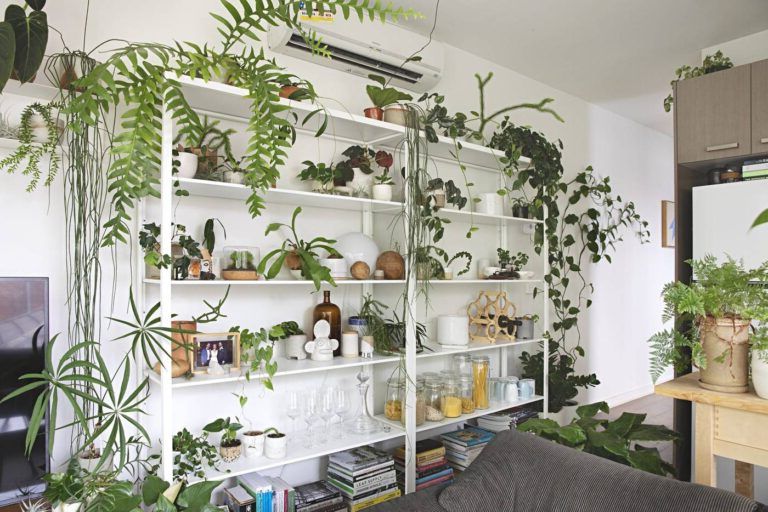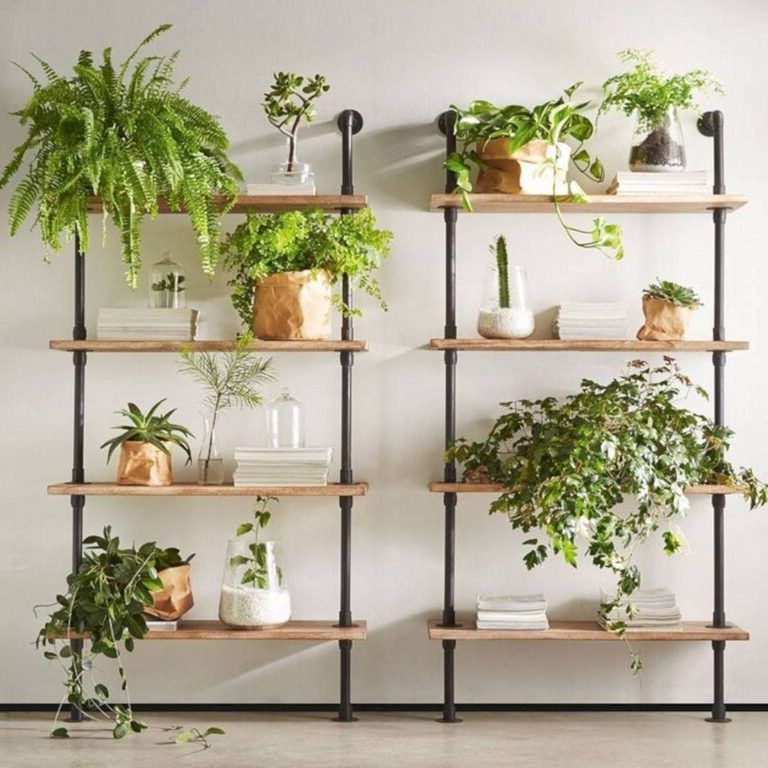 Hanging pots
You can use your imagination and create original and innovative hanging pots. The use of non-traditional materials can look fabulous in decorative pots. You must embrace all the possibilities and use a lot of creativity.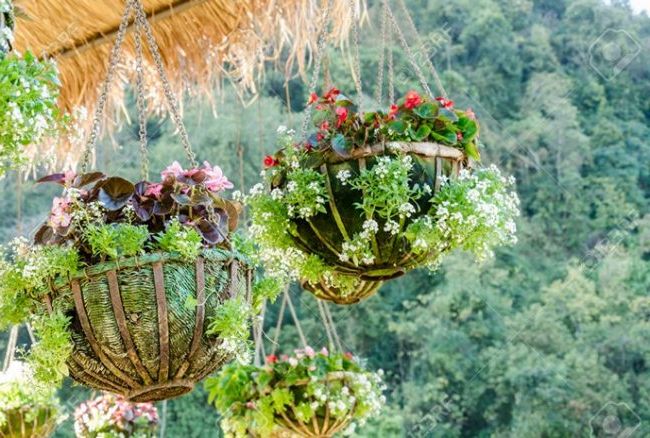 Many times you dream of having a garden, but you don't have the opportunity, given the lack of space. For this reason, hanging pots are a great possibility in these cases.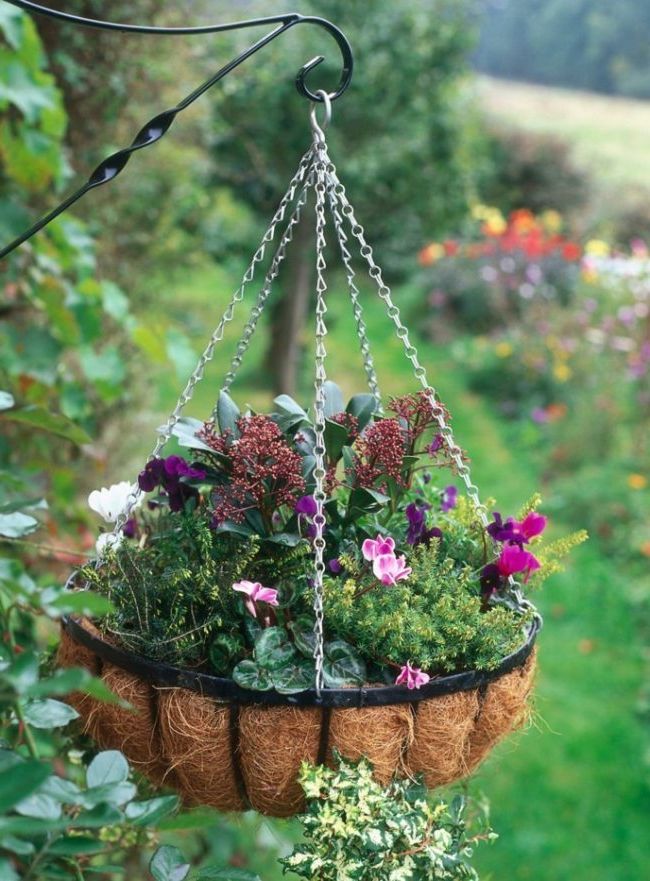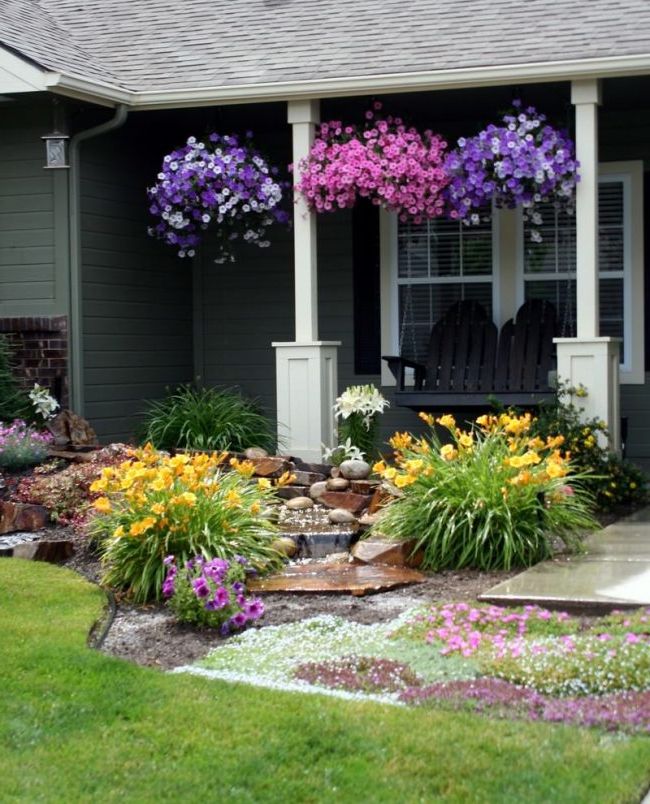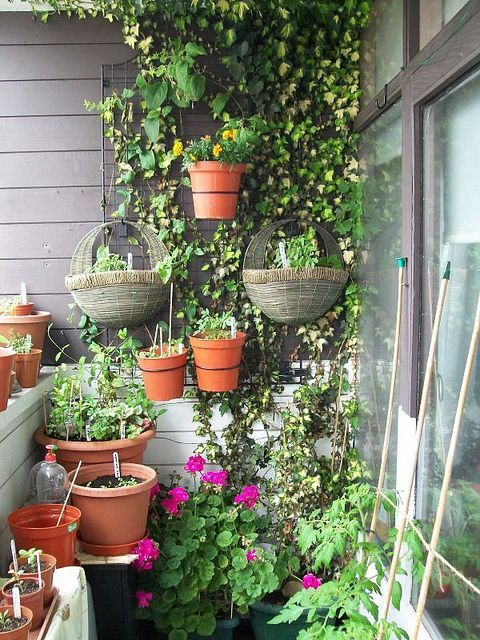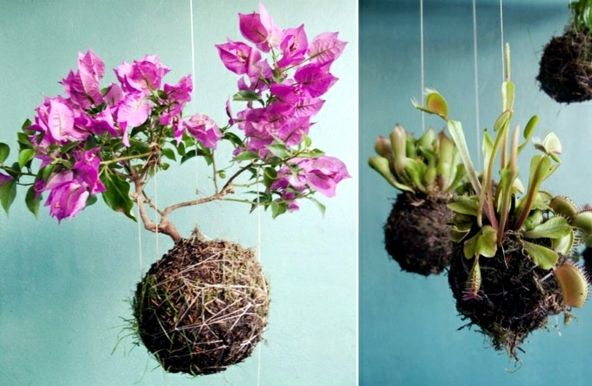 Below we see decorative pots made with jars, alternated with old light bulbs, achieving a very nice decoration for interiors.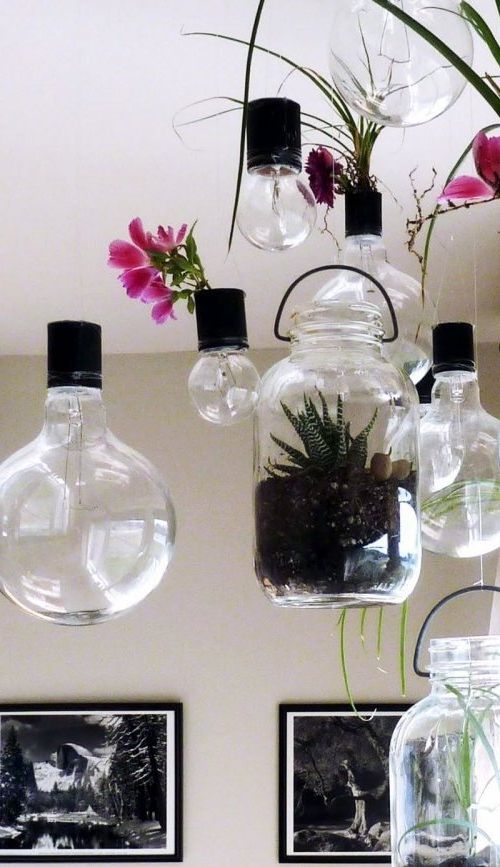 As you will see, the proposal is really very original, and not difficult to carry out, since you will only need a couple of broken or old light bulbs, colorless glass jars, fishing line (tanza) and small plants as they can be some prickly pears or other succulent plants, since they are the type of plants that require the least care.
After having all the necessary materials, you can proceed to plant the little plants inside the colorless jars. If the height at which they will be placed is inaccessible, the best option may be artificial plants and flowers, since they do not require care.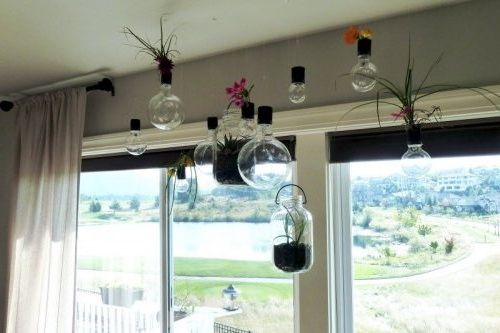 Once the plants that will be part of your hanging garden are ready, they must be attached to the ceiling using the colorless thread, just as they would do with the old light bulbs, alternating both elements at different heights, in order to obtain the desired appearance.
Pots with LED light
These wonderful planters, which light up in the dark, are ideal for lighting up the terrace or garden at night. There is a wide range of flowerpot designs with light, of different colors, dimensions, sizes, shapes, ideal for decorating a large and infinite places and corners of your home.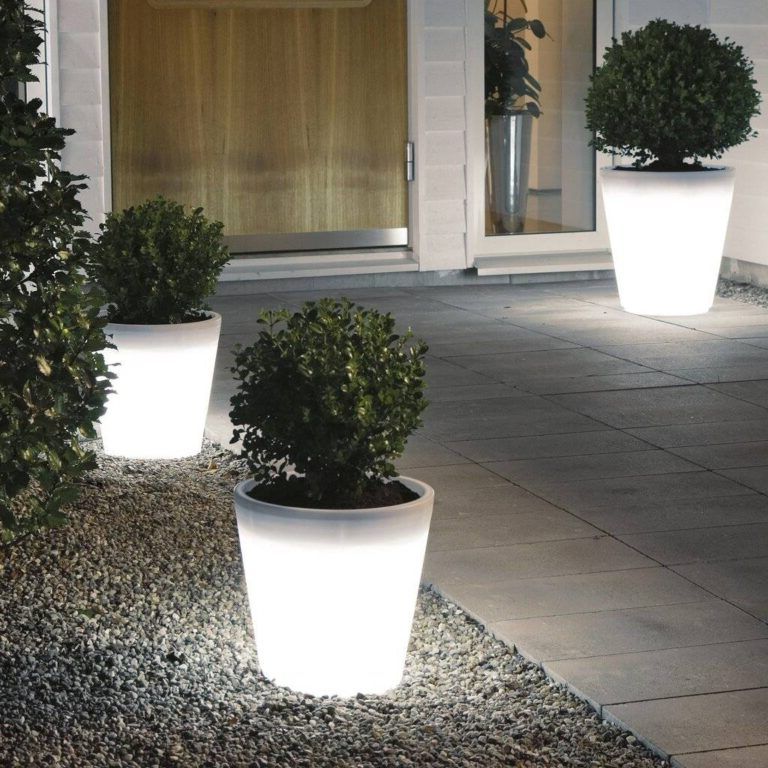 They are not only suitable for placing outdoors, but you can also enjoy these great planters on a terrace, patio and of course inside your home. You can place them around a pool, since they will reflect in the water, and they will make a striking lighting that will not leave anyone indifferent.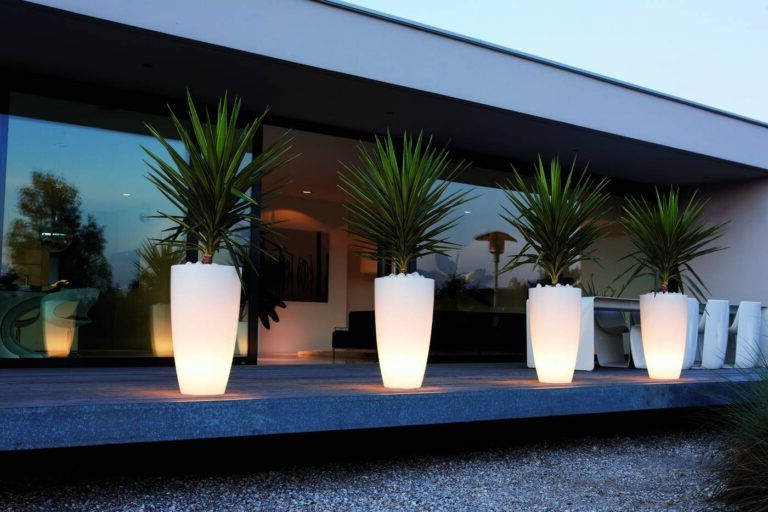 You can enjoy their lighting in romantic, intimate, summer environments, and in special situations, they will always look great. They can also look great on balconies.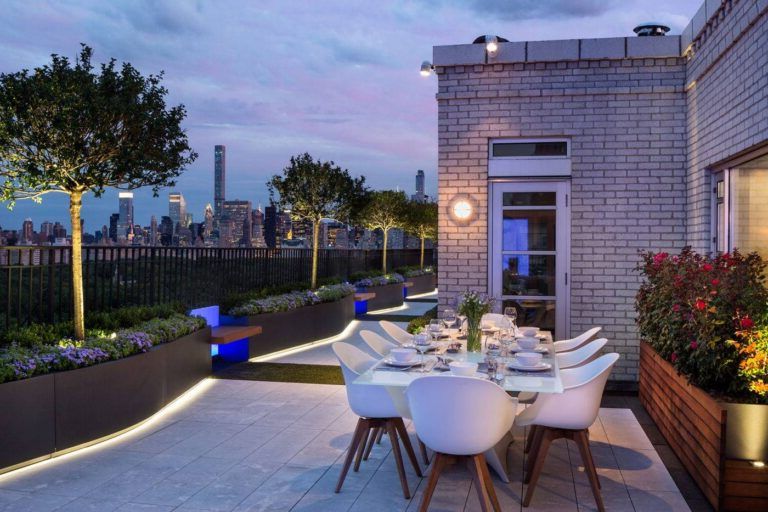 These pots are of different sizes, large, small, medium, suitable for all types of spaces.