How can we decorate the living room in our style? In this selection we have brought together 12 living rooms with details that we like for their style and their solutions.
Do you lack ideas to renew the image of the home? The time has come to get the most out of decoration and work more on interior designs. The objective is that you can transmit more personality. If you really think that your living room lacks style, then you have to find the right ideas to change the dynamics and apply other solutions. We help you!
This part of the house is probably one of the busiest. It is often used daily, so it is convenient to have a well-defined style that is pleasant. In fact, it is a meeting place where guests are received and used for celebrations. Considering these aspects, don't you think it deserves more attention?

Define your own style
If you want to know how to decorate a living room, you can work with multiple possibilities, but we recommend that you decide on what you like and with what you can identify; that is, if you have a more modern and updated spirit, you can opt for styles such as minimalist or contemporary, while if you prefer something more alternative, there is boho chic, urban style or bohemian.
It's all a matter of observing, analyzing and determining what you like best. In the same way, we could talk about furniture, which must be functional and comfortable. These two premises must be met, only then will you feel that the room is well equipped. However, aesthetics is important, hence a harmonious relationship is achieved that defines your personality. and to help create a meeting area in the room.
How to design a living room
To design a living room with its own personality, you must previously visualize other examples. It is a way to get rid of doubts and discover other interesting formulas that renew the image. Basically, it is important that you choose the colors correctly to make interesting combinations and apply patterns with which to show a more curious image to have a beautiful living room.
Regarding the dimensions of the room, we must choose those resources that adapt to our needs. When it comes to knowing how to decorate a small, medium or large living room, the important thing is that you focus on two fundamental aspects: comfort and functionality. In this way, a design that is pleasant for daily enjoyment is achieved.
Create a calm environment
The main purpose is to create a peaceful environment where you feel like sitting down and enjoying your rest. The furniture must identify our way of being, which is why we choose more modern resources or those with a classic trend, just as if we decide to put wallpaper, rugs on the floor, wall decoration or lamps to decorate an elegant living room.
It doesn't matter what kind of space you have. Living rooms with a dining room or open apartments can also be nourished by a personalized aesthetic where comfort reigns, a pleasant color combination and a careful and precise design.
In this sense, we recommend that you take a look at these 12 ideas to decorate the living room. Basically, they are a good opportunity to distribute the room well and make an attractive design in which you feel comfortable; In this way, you will break with the lack of style and show more personality.
1 The decoration in pairs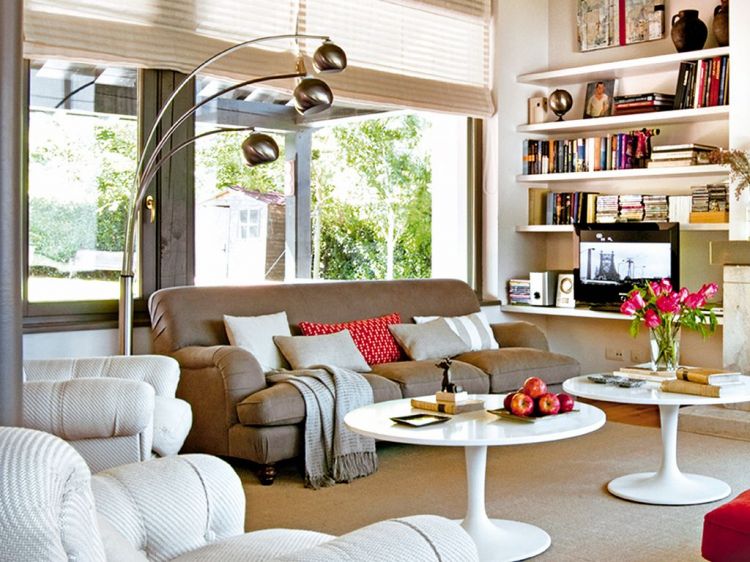 Playing with symmetry and repetition is one of the resources most used by decorators. After all, it is common to find two lamps on a sideboard, two paintings, two vases… What happens when it is not abused? Well, attention is immediately drawn to the pieces, as is the case with the sofa and the coffee table. In this room, there are two identical coffee tables that, moreover, do not pose an obstacle to circulation in the living area.
2 well dressed windows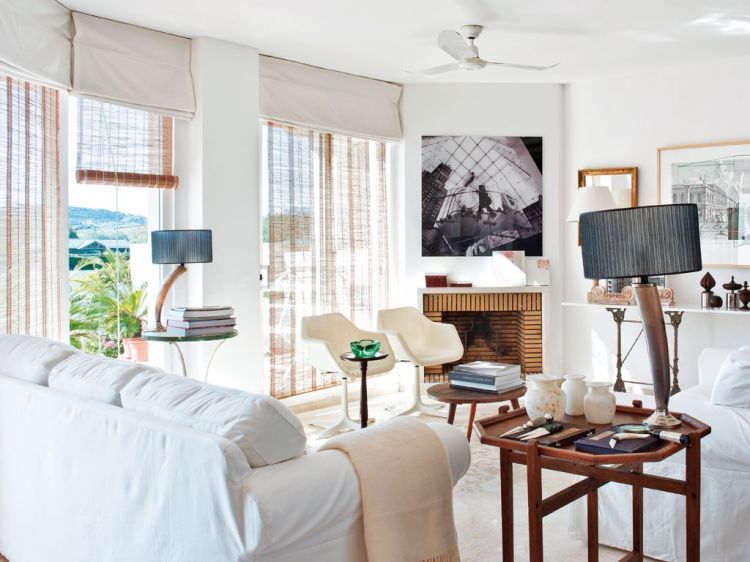 Curtains or blinds? Better net curtains? It's hard to imagine what they'll look like, right? With few exceptions, the windows and large windows are dressed, and it is better to do it well. They are unique to raise the decorative level of the room and make it more welcoming.
Our advice: see the windows of the houses that we publish and let you advise the store where they are made. The length, its fall, the transparency of the fabric, the colours… If there are several windows in the room, as a general rule, it is convenient to make beautiful, decorative and easy curtains.
In this room, they were dressed with a combination of blinds of different opacity to control the entry of light.
3 A new environment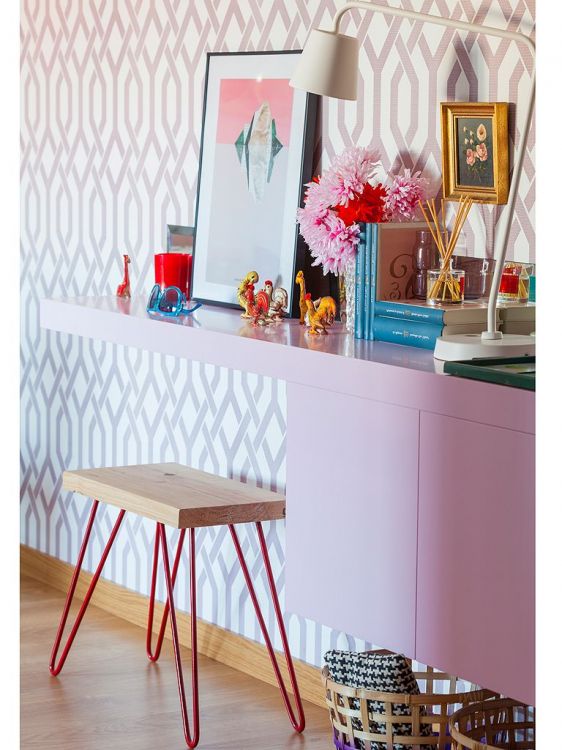 Create a cute corner where before there was just a white wall. It will be one more room in the room, which can be decorated in a different style. You could even enhance that wall with wallpaper to highlight it and make it a focal point. The new environment can be just beautiful or beautiful and also functional.
This room was created with a mini desk with an overhanging console, with little depth, and a stool. Decoration of the Masfotogenic interior design studio. Barcino wallpaper, by Güell Lamadrid, acquired at La Mandrágora. Stool, by Mimub.
4 cushions that fall in love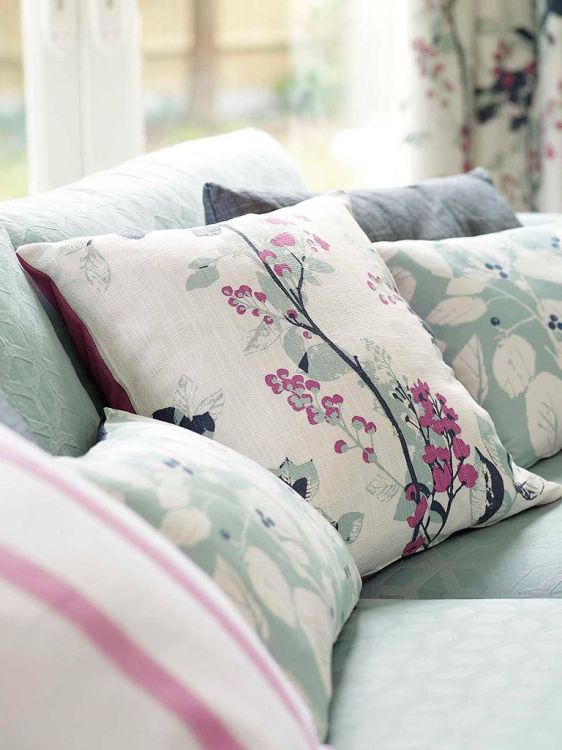 A living room without accessories is like a garden without flowers. Cushions, in particular, can easily transform the look of a sofa. Toned, contrasting, plain, patterned… A mix of pastel or vibrant colors brings dynamism to the decoration. For this reason, it is important to combine the sofa cushions. Infallible: mix cushions in various sizes.
Upholstery from the Elveden collection, from the English firm Villa Nova, from Grupo Romo.
5 Walls with more visual interest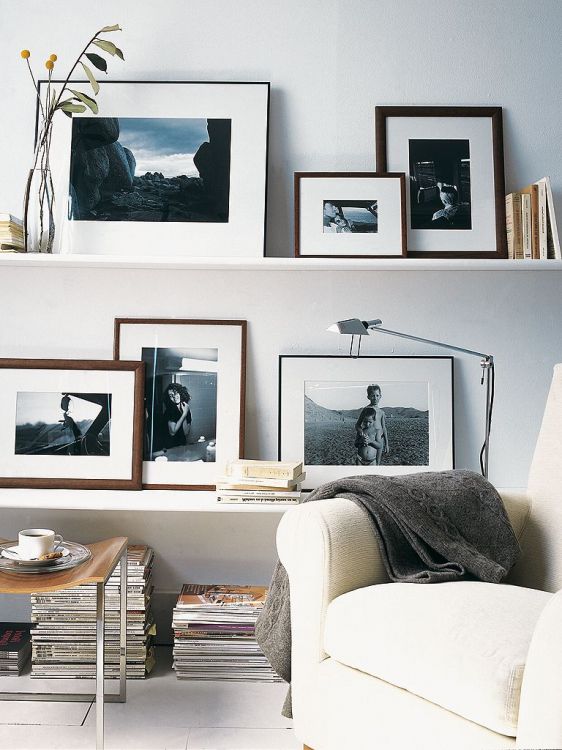 Nondescript walls add nothing to the room. But with a photo collage it gains prominence. The advantage of this type of composition, where the photos are arranged on shallow shelves, is that you can change them as many times as you want, add other accessories… Ideally, you should alternate photos of different sizes.
6 Flawless Image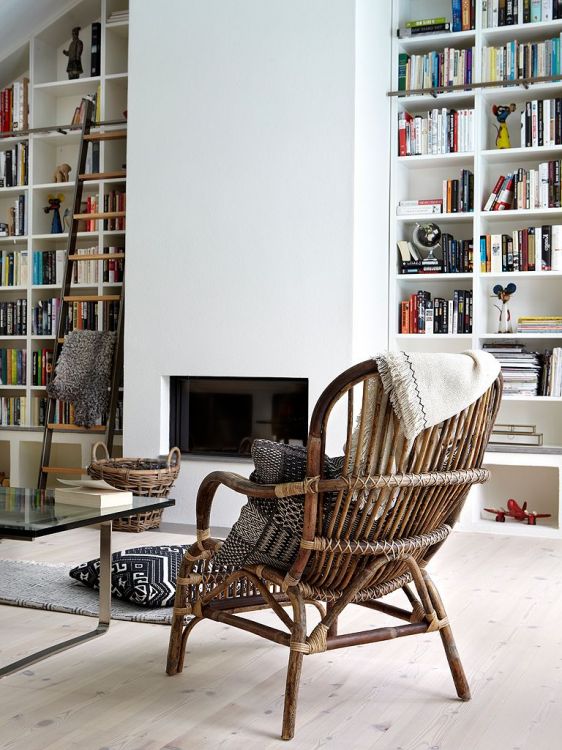 Order is an essential condition in the decoration of the living room. It can be decorated creating an effect of apparent disorder, which brings naturalness, but it would always be apparent. Each object, in fact, is arranged to add style to the environment. And if there is something to hide, it is hidden behind the door of some piece of furniture.
In the case of shelves full of books, it is necessary to order them carefully. It also works to leave some gaps and alternate the books with deco pieces and photographs, in order to lighten the visual weight.
In this room, the wall full of books is not so ornate with the intermediate section, in white, which houses the fireplace. In the foreground, a rattan armchair, from the firm Affari.
7 Optimum lighting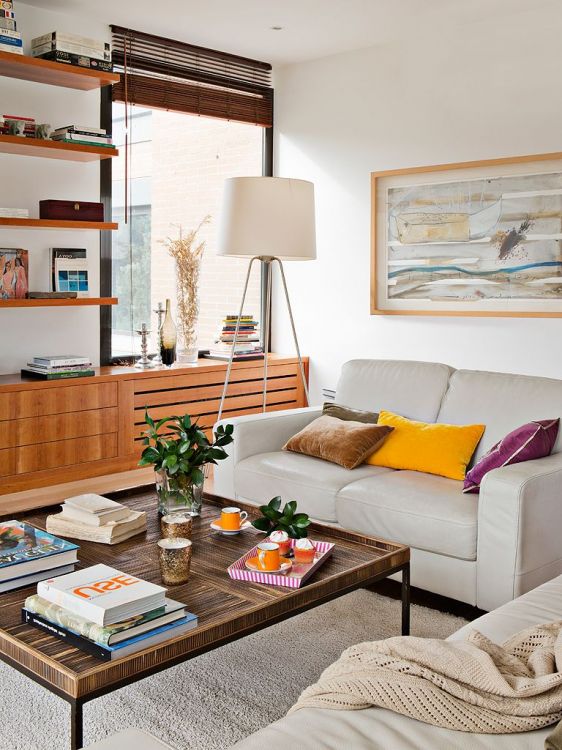 Sure, the general lighting of the room is resolved with spotlights on the ceiling, but the light they provide has nothing to do with "creating scenes", depending on the activity you carry out.
It would be a mistake to illuminate the entire room. If you are just going to read or if you have invited some friends and you are chatting on the sofa. In the first case, punctual light with a floor lamp, and in the second, ambient light with table lamps.
If you also want to illuminate like a decorator, use accent lighting. It helps to highlight a painting, a work of art, a textured covering…
Architect, Antonio Guzman.
8 Flower Power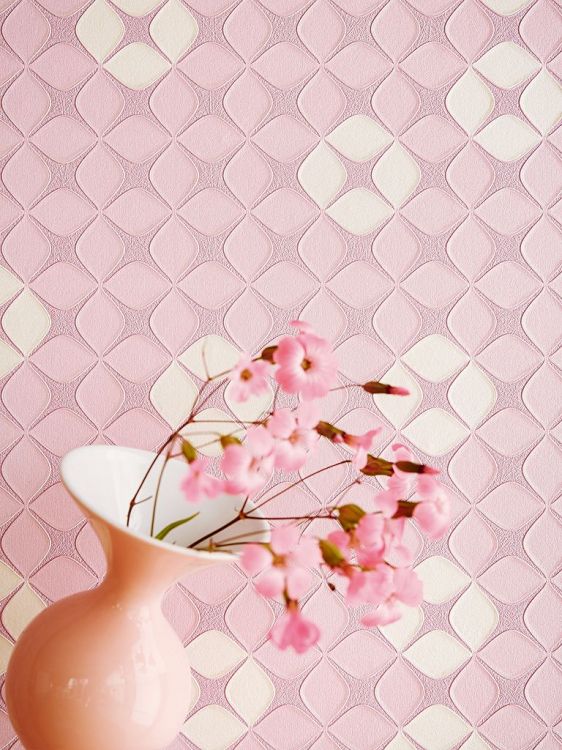 An open secret in decoration: flowers always add, they do not subtract. Look at the environments signed by the most prestigious interior designers. There are always flowers.
In your living room, it can be a stunning flower arrangement or a wild, natural feel. It can be in a conventional vase and centerpiece or look just as pretty in a makeshift container like a vintage pitcher or box.
If they are fresh, perfect. If they are artificial, bet only on quality and with good design because some imitations hardly contribute, but they can detract from the style of the room.
In the photo, as a backdrop for the flowers, the wallpaper from the Clover collection, by Coordonné
9 Create a calm environment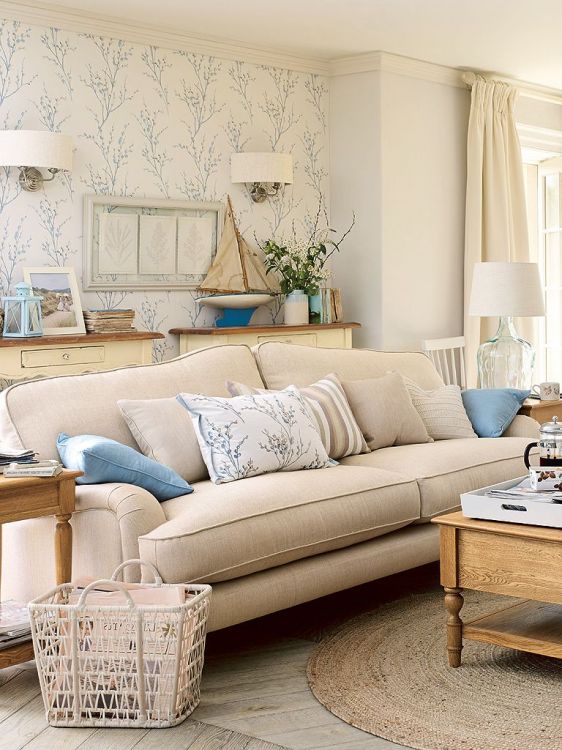 The living room is a meeting place, where everyone feels comfortable.
It is okay to think of others, but without giving up your own personality and tastes in decoration, because then the room will no longer feel like your own.
Decorating with evocative pieces, like the boat in this room, or with a special meaning, always makes us feel good. Furniture and accessories, from the firm Laura Ashley.
10 Style Fusion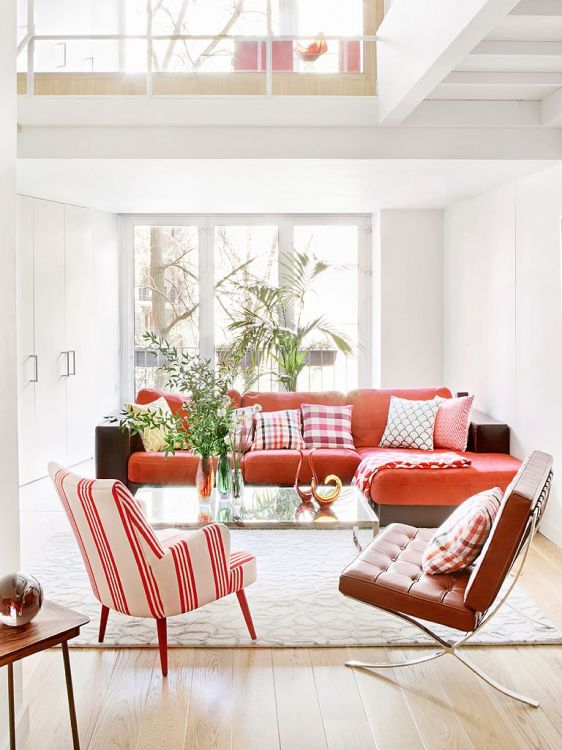 Bet on mixing furniture and accessories from yesterday and today. Without fear! It is a trend to combine current and Nordic designs with vintage, shabby and country pieces.
To get it right, look for points in common between them, as in this room where the seats with red upholstery harmonize with the Barcelona armchair in brown leather. And if you can't find them, you can always give coherence to the whole by changing the color of a piece of furniture or with the cushions, the details of the coffee table or the rug.
11 Harness the light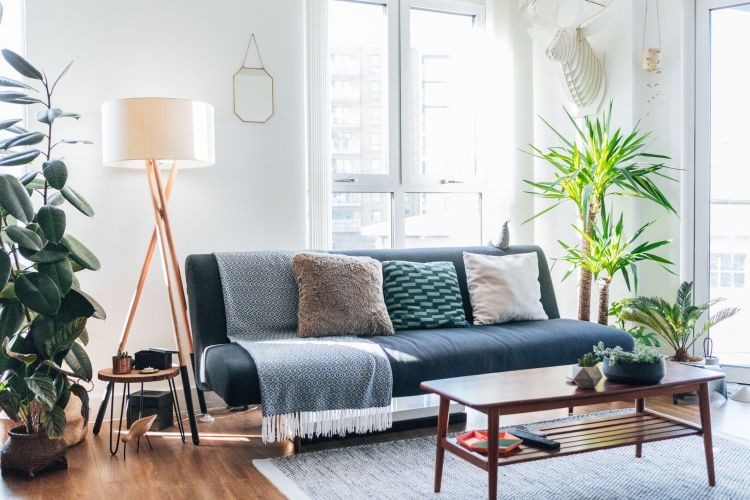 A modern living room must be nourished by natural light. It allows us to enjoy a good reading with light coming from the window and, if it is night, the floor lamps for the living room are ideal for decorating and providing light. In addition, the color of the wood on the floor, together with the blue of the sofa and the white of the wall, produce a subtle and elegant contrast in the room.
12 Chromatic harmony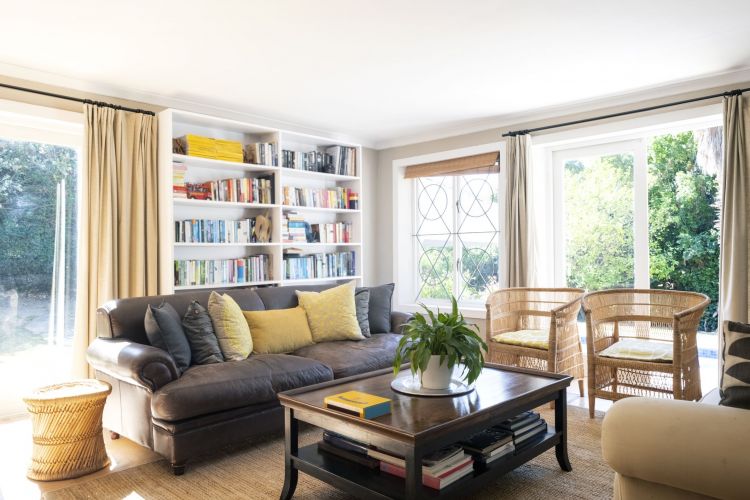 A dark sofa with cushions in light and bright tones, with a central wooden table and a shelf in the back to maintain order and thus create a small library. Do not forget that, in this case, natural light helps to enhance the aesthetics of the room.
Tip : use warm and soft tones and, on occasion, make a stronger contrast in the furniture.