Are you looking for ideas for building furniture with pallets? If your answer is yes, you are in the right place, since below we will show you a large number of photos and ideas so that you can make your furniture made with pallets at home.
Pallets, also known as pallets, can be found in companies that sell delivery material or freight transport.
They are generally very cheap. You can also get them for free, since the companies that work with them tend to discard them regularly.
They can be used to assemble all kinds of furniture. Sometimes the entire frame can be used as is, and sometimes disassembly will be required. You should see them as pieces of a puzzle, which will allow you to put together a beautiful, functional and very cheap piece of furniture.
If you need wooden slats, the wedges that hold them can be removed. In about 30 minutes, you will be able to completely disassemble the entire frame, which will give you a total of about 10 or 12 meters of wood, a figure that is not negligible.
Getting them is very easy, you just have to worry about choosing the ones that are in perfect condition.
It is convenient to apply some type of fungicide to disinfect them first, and then start sanding and removing the nails or any imperfections.
Pallet coffee tables
Furniture made with wooden pallets is fashionable, super cheap and ecological. They are ideal for youthful rooms with a rustic and relaxed air. One of the simplest uses that can be given to it is in the construction of a low coffee table. It can look fabulous in a living room, giving it a very modern industrial feel.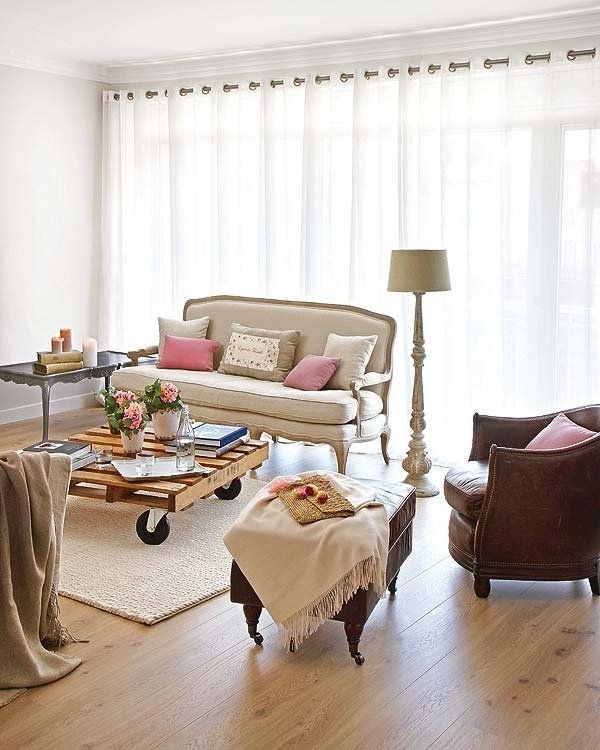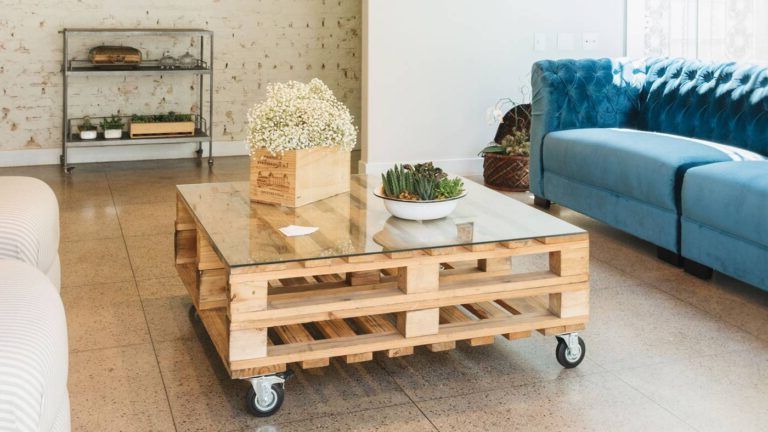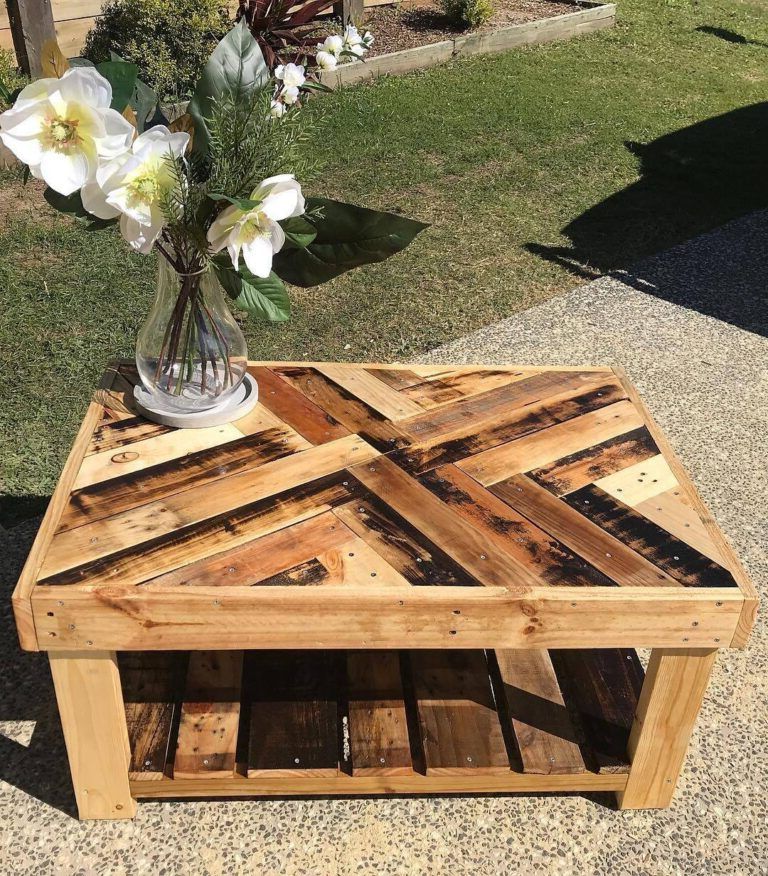 Whether in natural wood color, or painted in beautiful colors, the result is very attractive.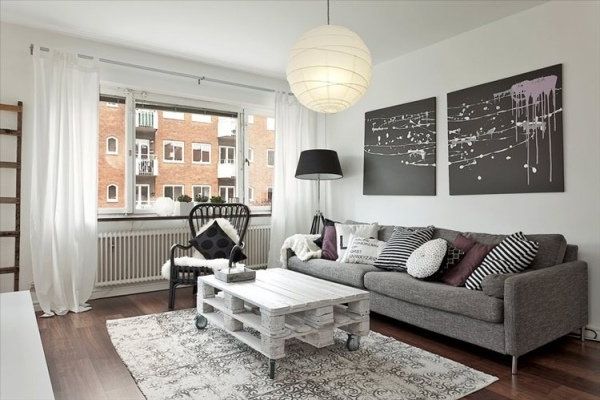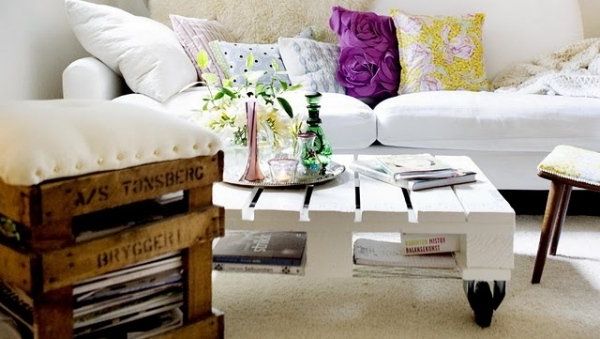 You can keep their natural look and color, or paint them in bright, vibrant colors that add to your room décor as a fun touch. You can think of a coffee table for the living room in yellow like the one in the following image.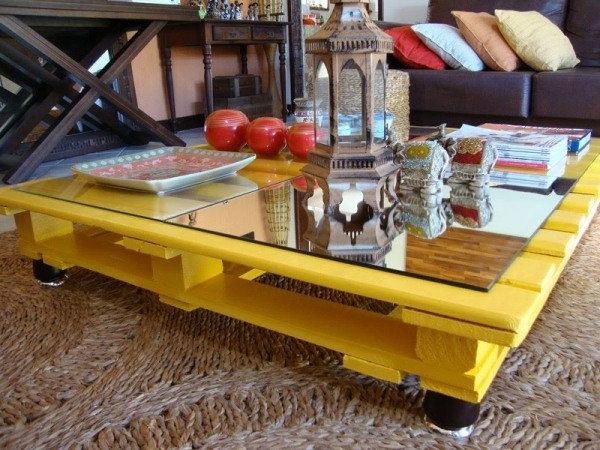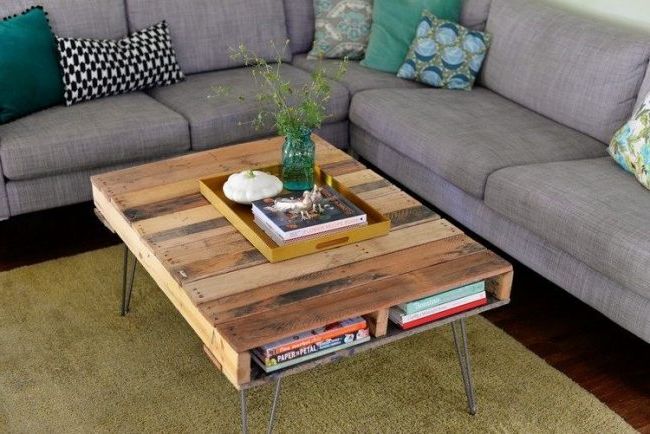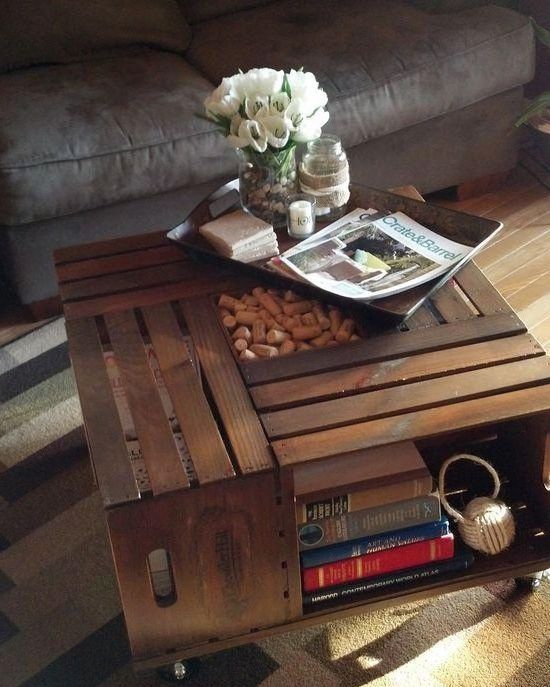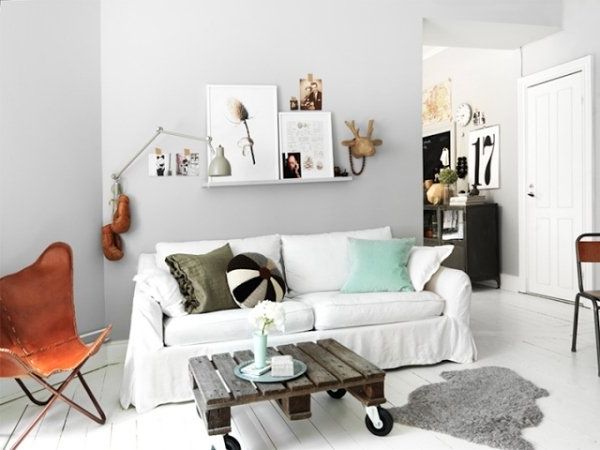 You can also put a glass on top, to give it a better finish.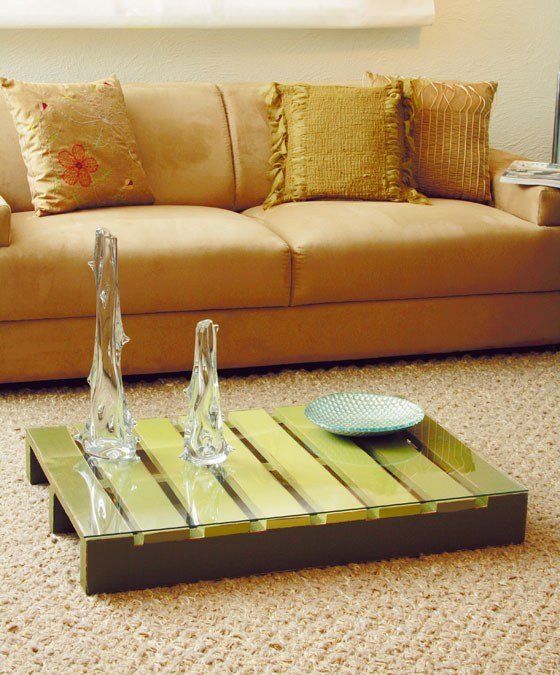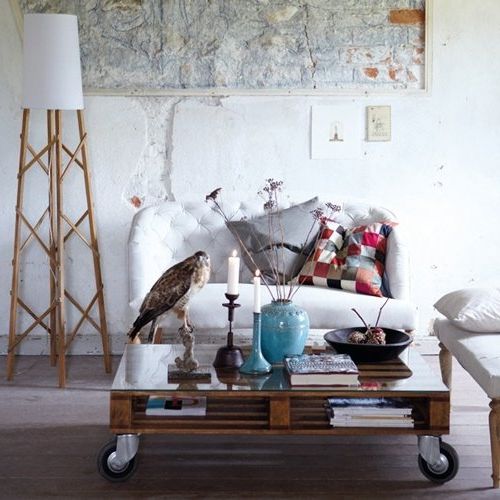 Pallet tables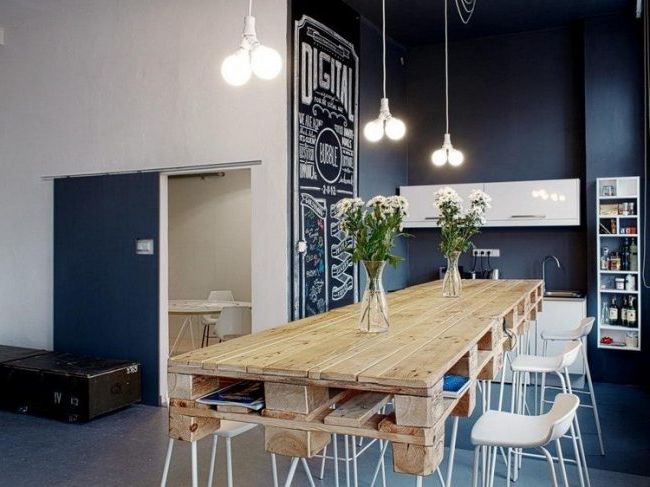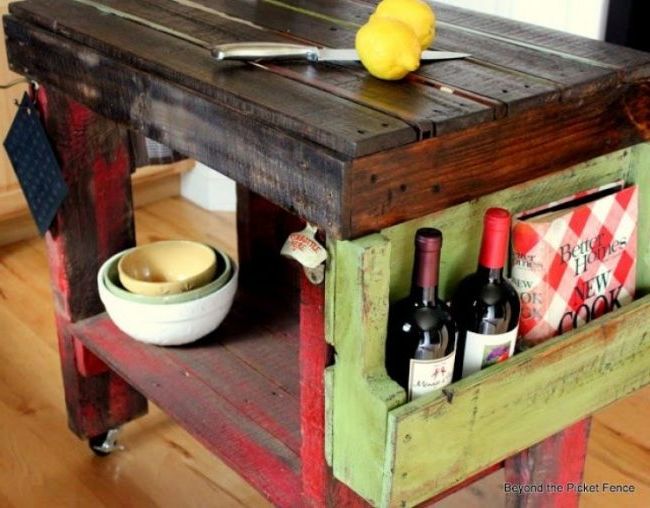 Pallet sofas and armchairs
They are also often used in the construction of sofas. Two pallets can be stacked, one on top of the other, and you can place cushions on top. You can enjoy some fabulous and very cheap armchairs.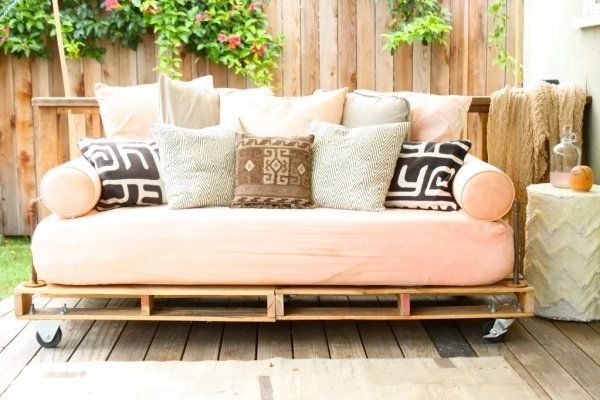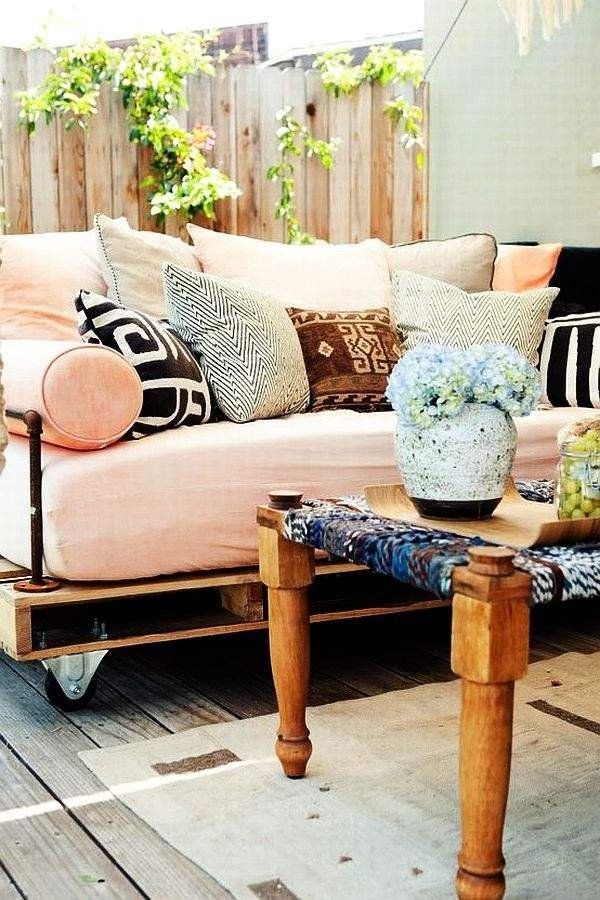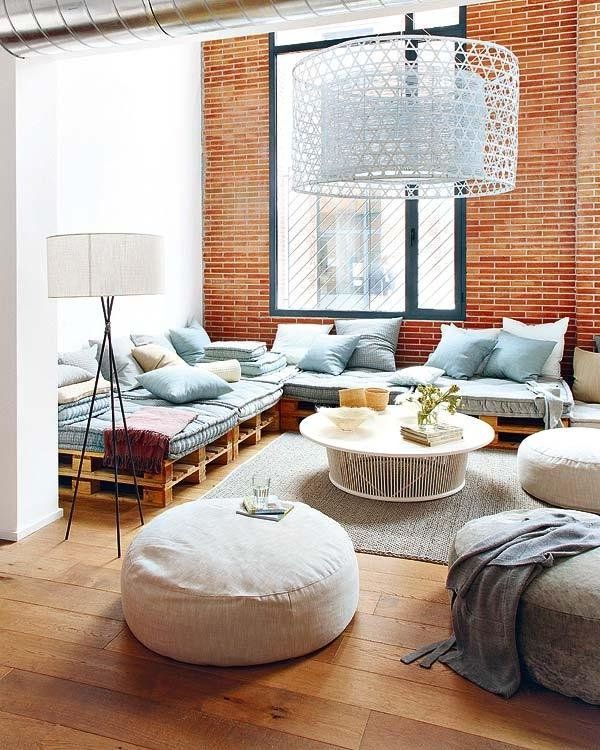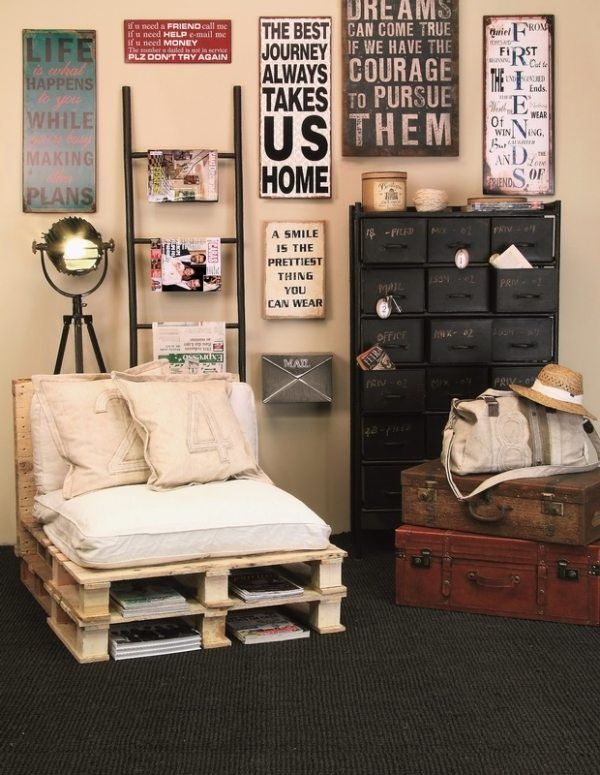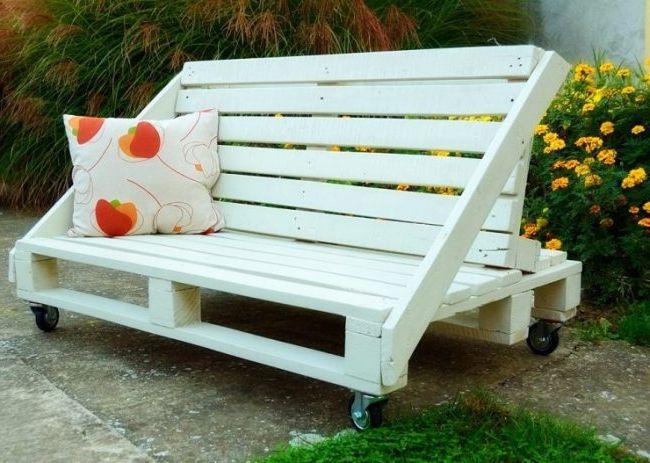 You can consider the possibility of adding wheels at the bottom of the furniture, so that you can move it comfortably to where you need them. And how about a set of chairs and a table for the garden, like the one we see here, entirely made of pallets.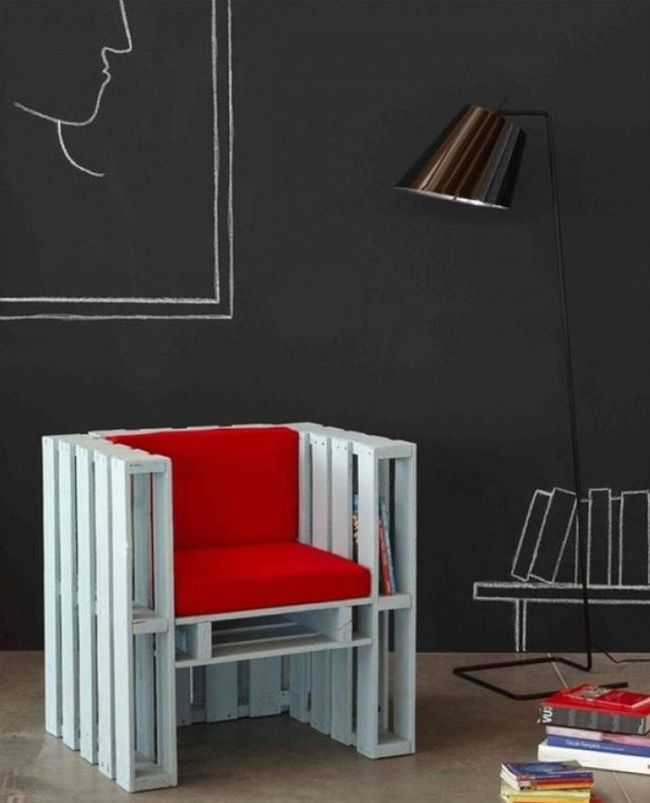 Pallet beds
They are also a good solution if you don't have a lot of money and need a bed. If you have good taste, you can paint the pallets in a nice color, and decorate the bed with a colorful quilt and cushions. You can achieve a fabulous bedroom for almost nothing. Even if the deck protrudes a few inches from the mattress, it also looks fabulous and very chic.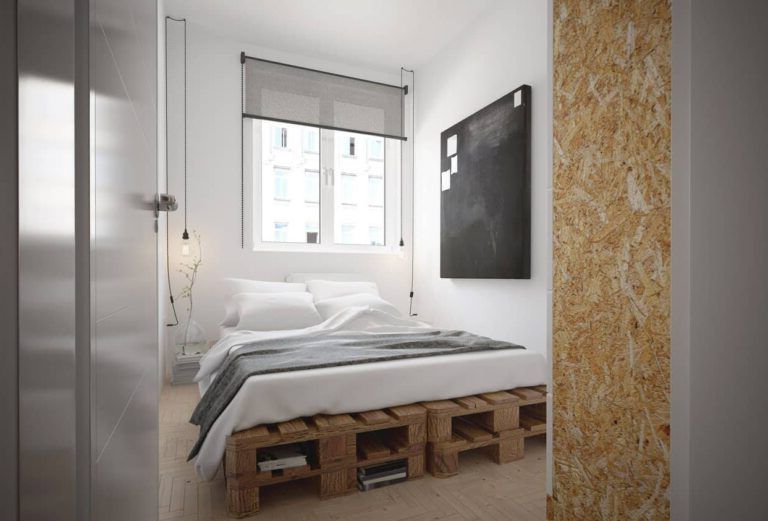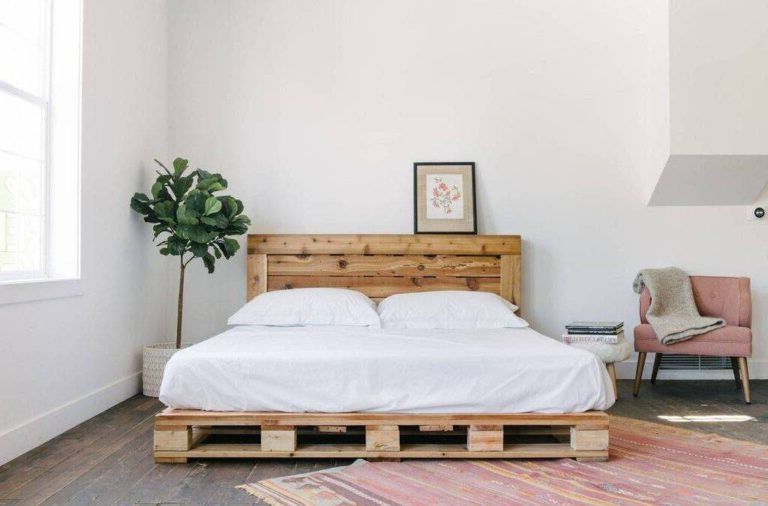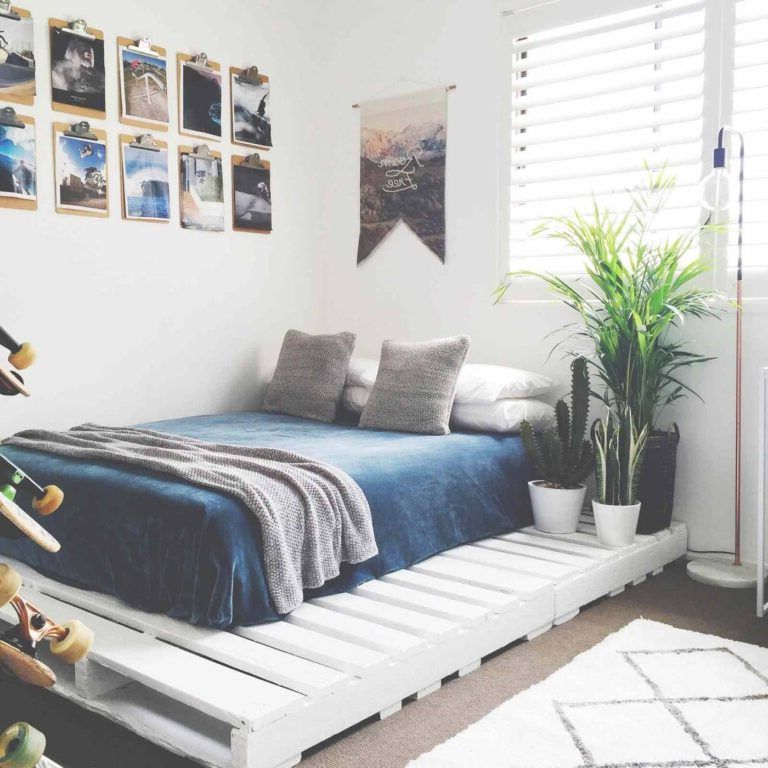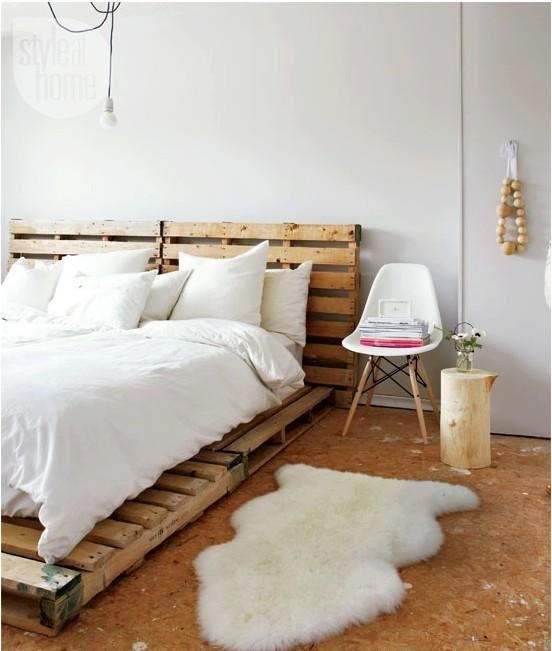 With a little creativity and good taste you can create your own bed made with pallets.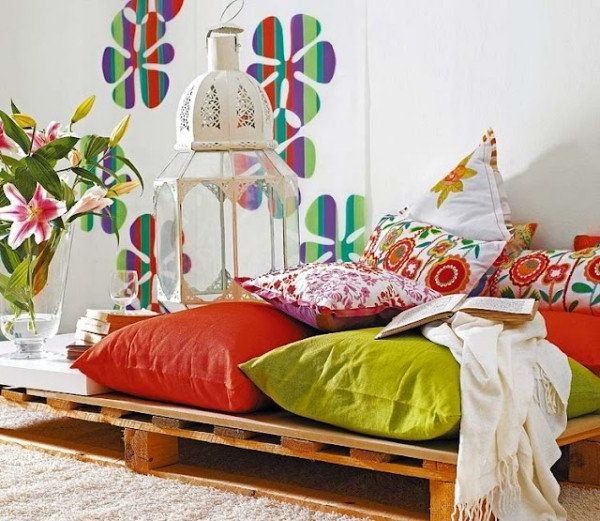 You can paint them with color or with a natural varnish, but it would be a good idea to apply a primer first to seal them. Once dry, you must assemble the structure of the bed, joining the pallets by means of metal pieces, screwed underneath, in order to form a stable structure to support the mattress.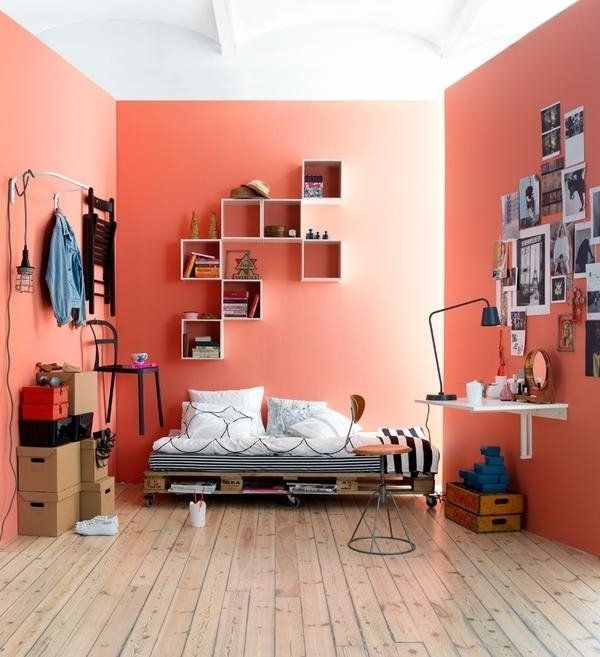 You can also add a headboard, a nightstand, a lamp or some shelves, all made with pallets. And then to complete the set with many colorful cushions, bedspreads with ethnic designs or you can opt for ivory tones in different textures.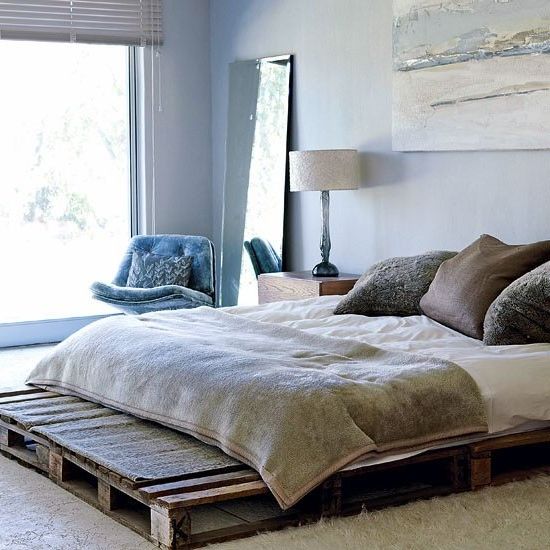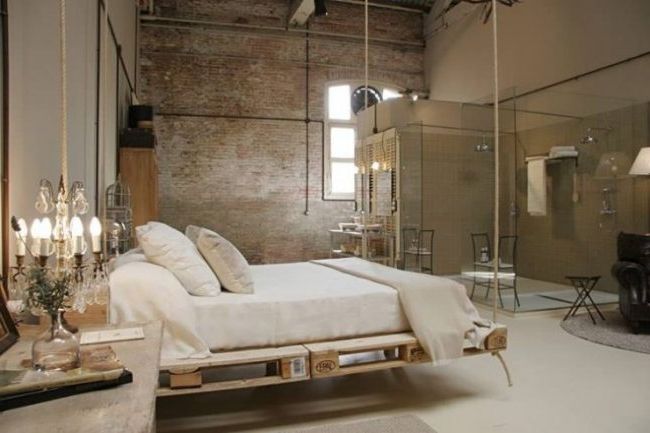 Here we show you another variant: pallet beds hanging from the ceiling. Who knew that a bed made with pallets could look so elegant? This style of hanging bed would also look great in a beach house, on a terrace or in a garden.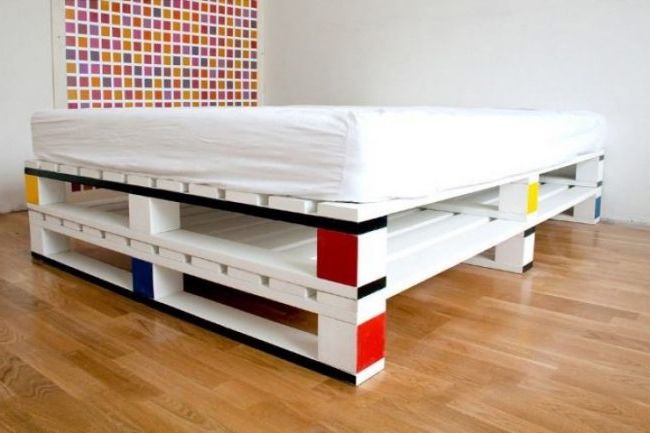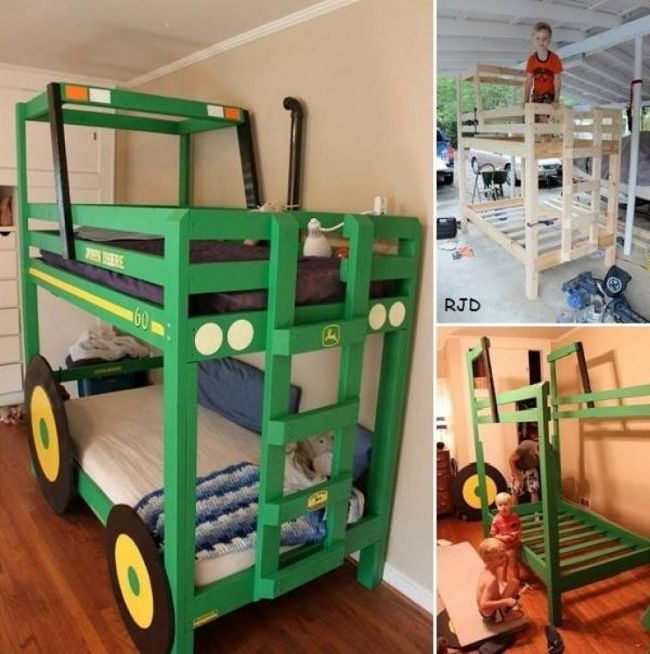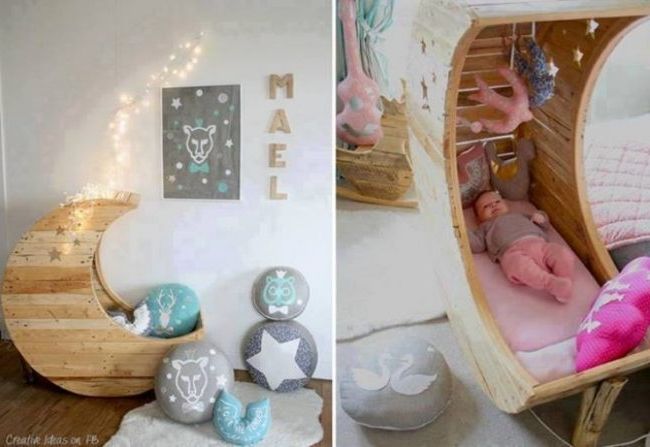 Pallet bed headboards
They can also be used to build country-style headboards. This is a very easy way to add a note of interest to the bedroom.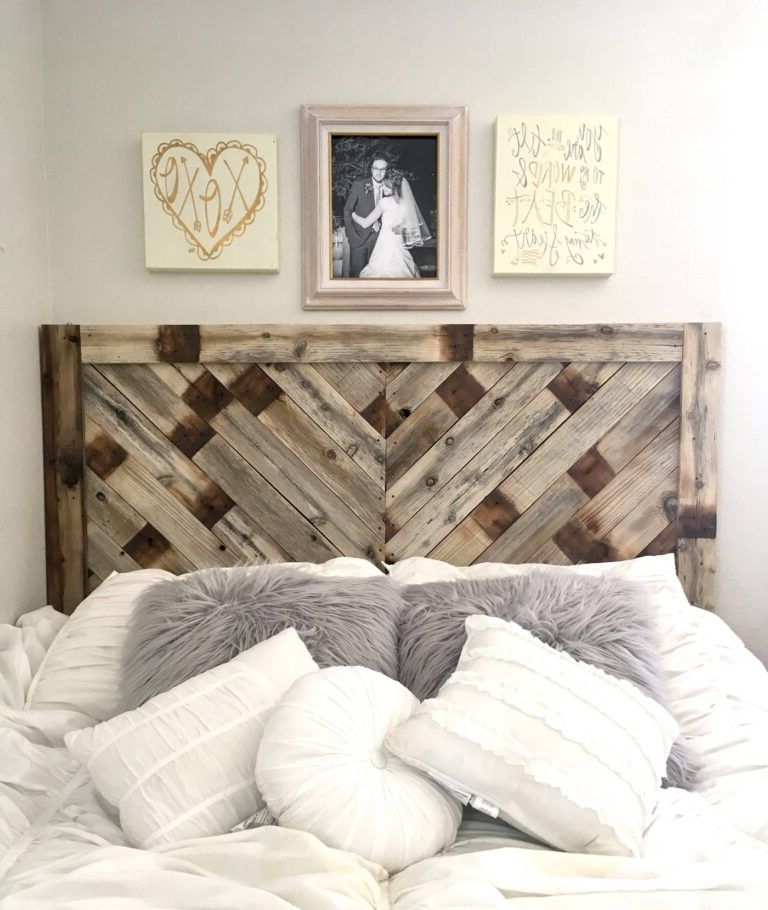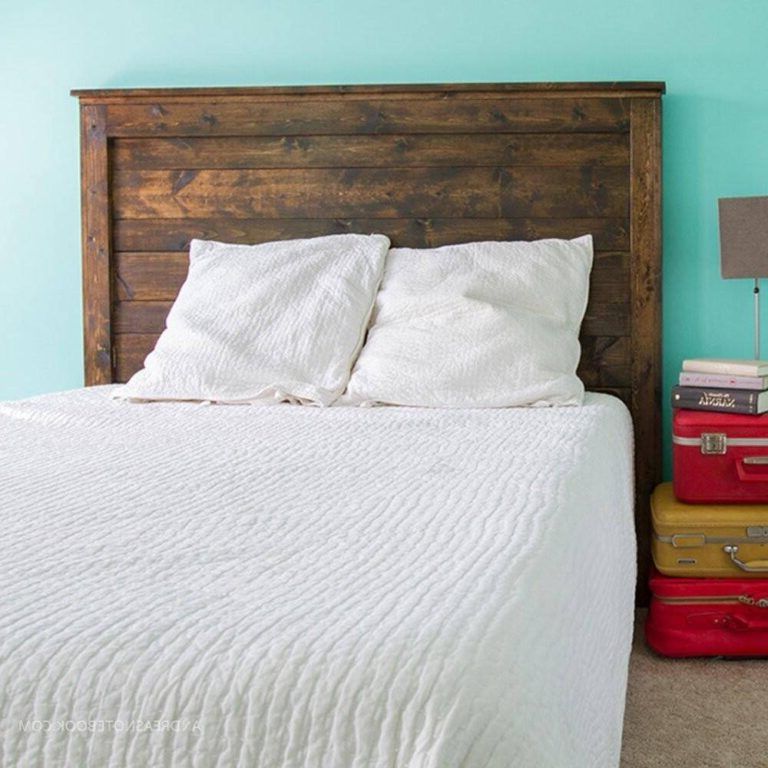 Shelves, shelves or pallet bookcases
Another spectacular and very creative use: as a shelf or bookcase. You can enhance the rustic beauty of natural wood with a matte varnish, which enhances the grain of the planks.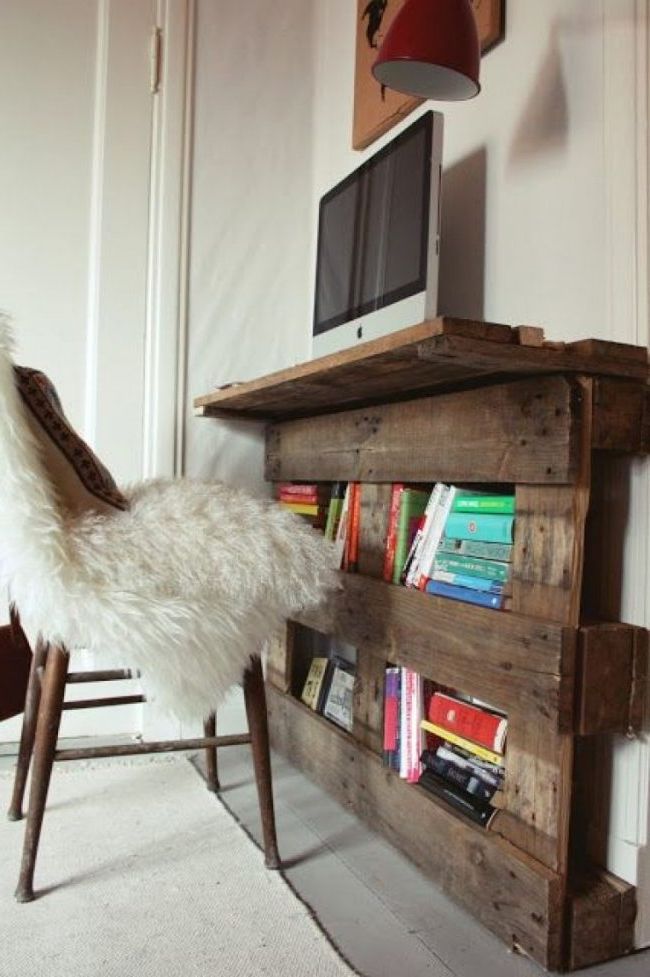 You can get very creative and resort to many ways that you will achieve by joining pallets, forming original structures to turn them into tables, chairs, bookcases and you will see that while you recycle and decorate, you save money and decorate with originality.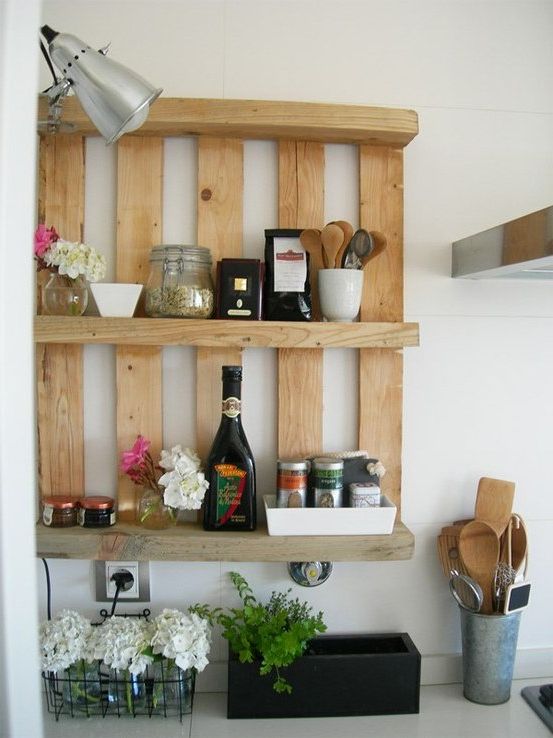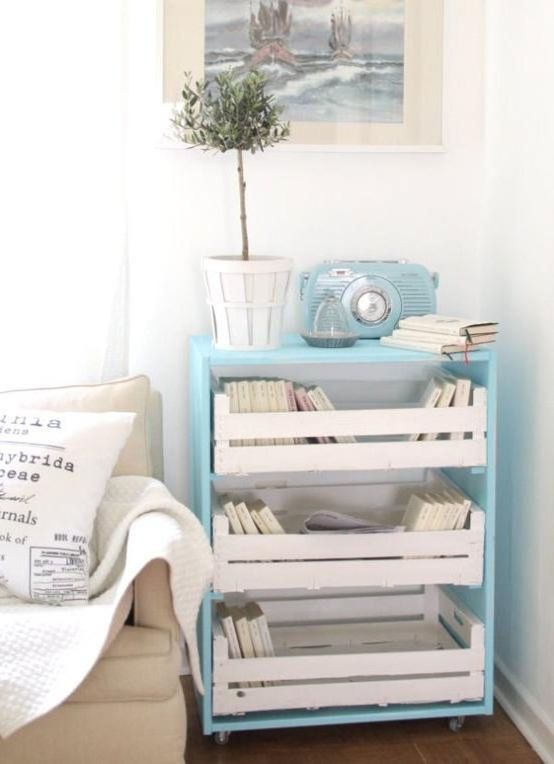 They are an excellent idea to place the shoes in an orderly manner, without taking up any space, since they will be arranged vertically.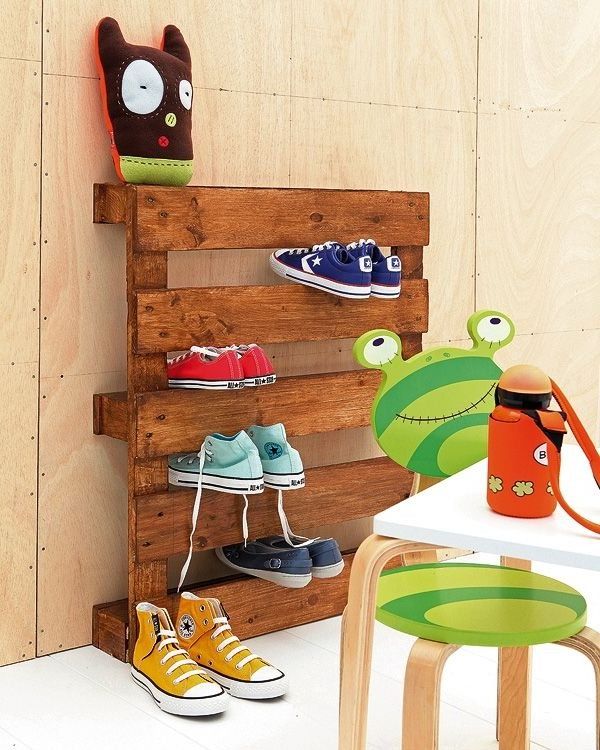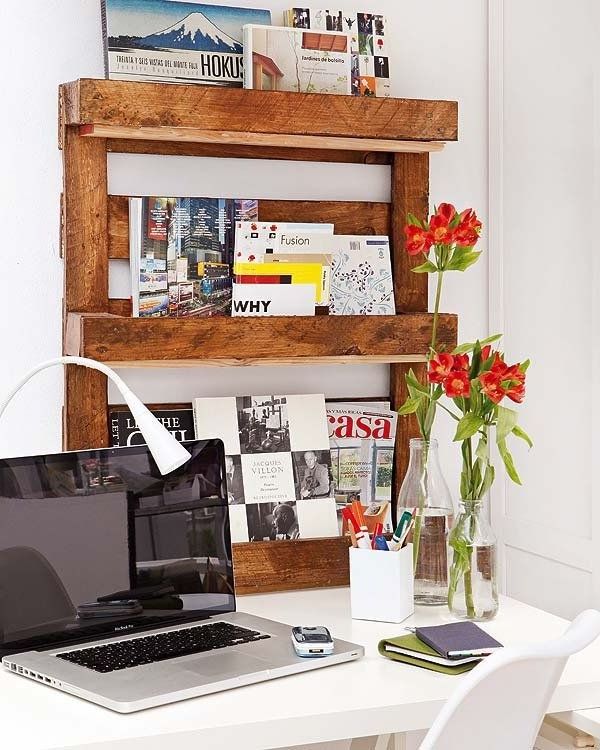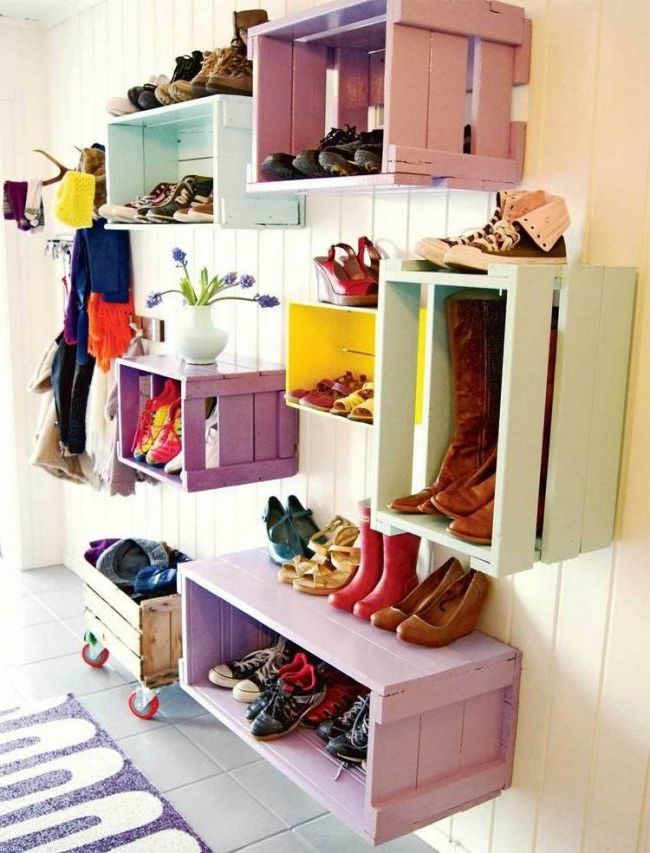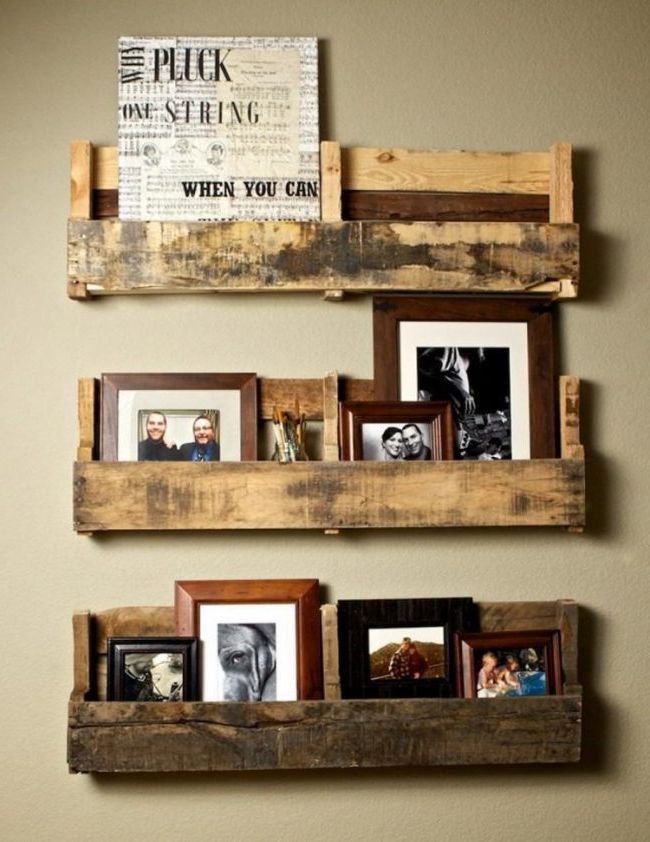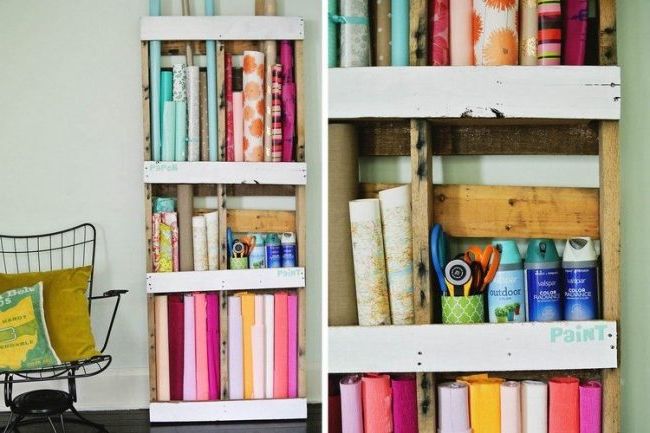 Kitchen furniture
Depending on the use you want to give it, these ideas can be adapted to many sizes. You can join several pallets to form some of the ideas that we present to you, you will notice that all you have to do is put the surface of them in good condition to finish with a varnish finish.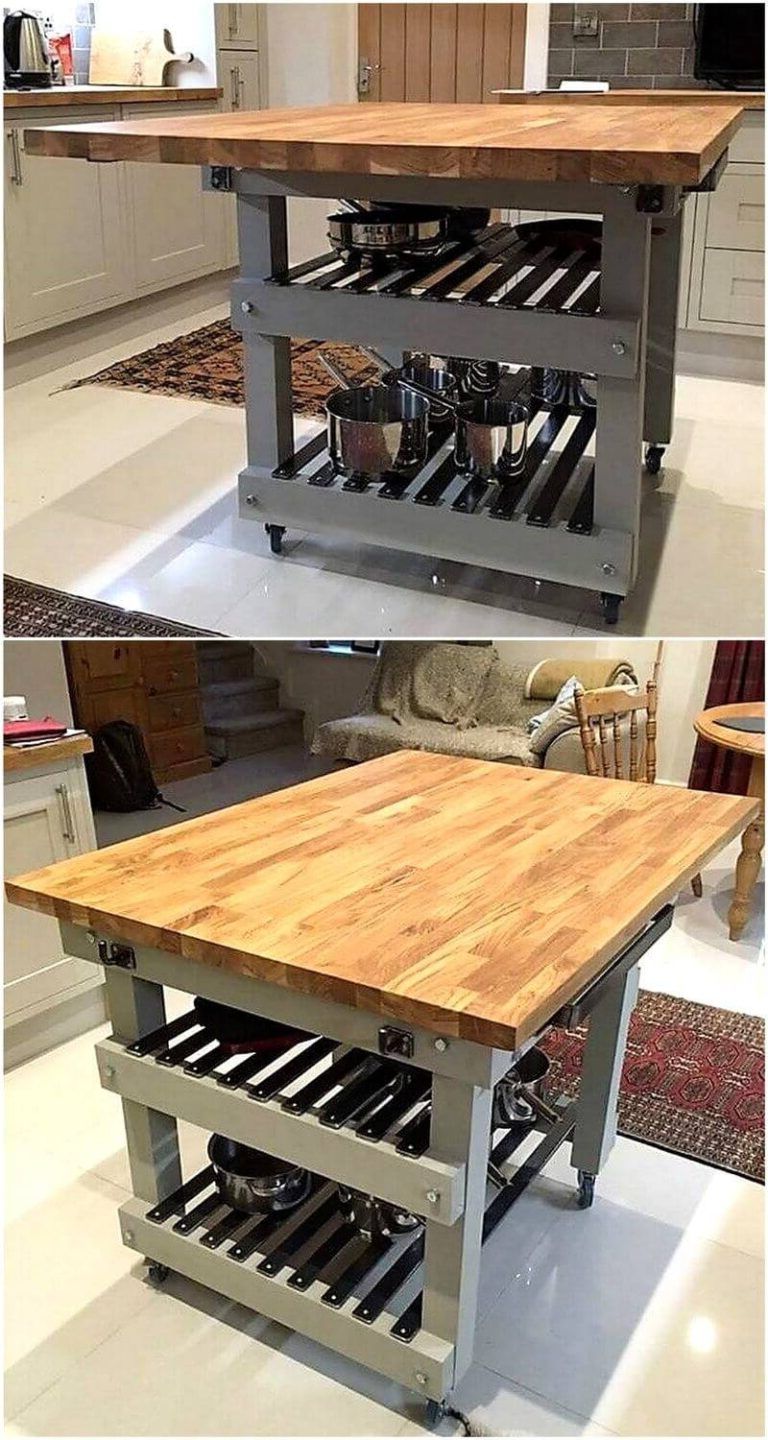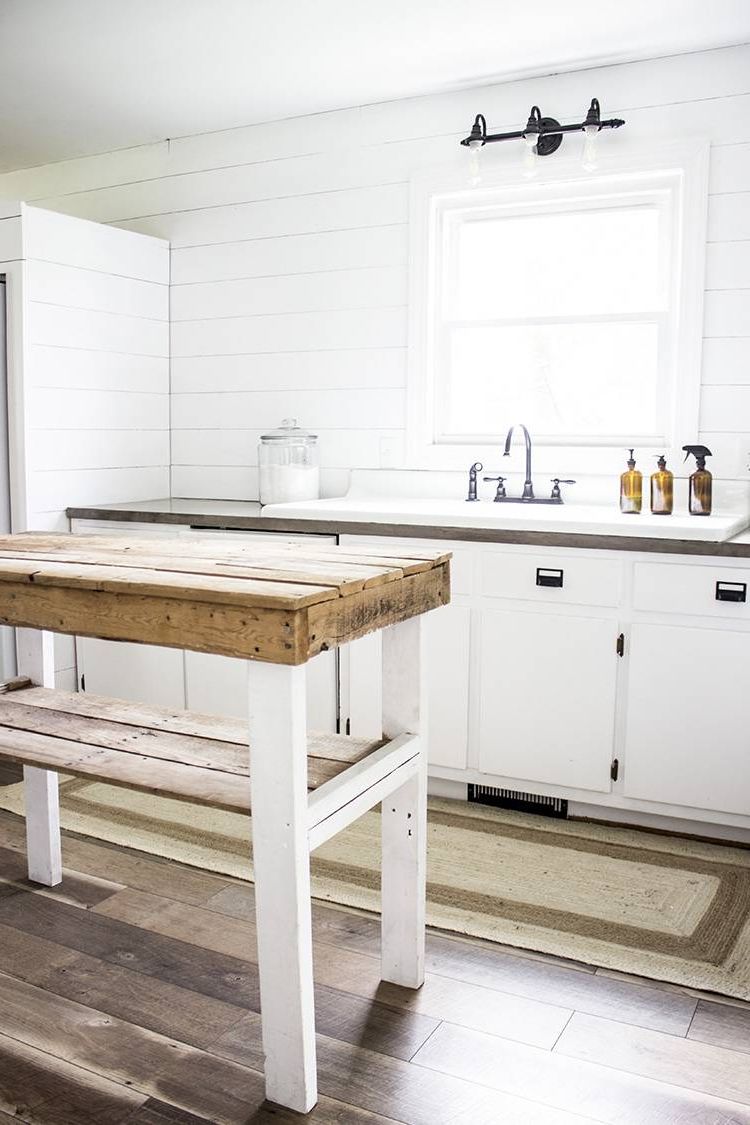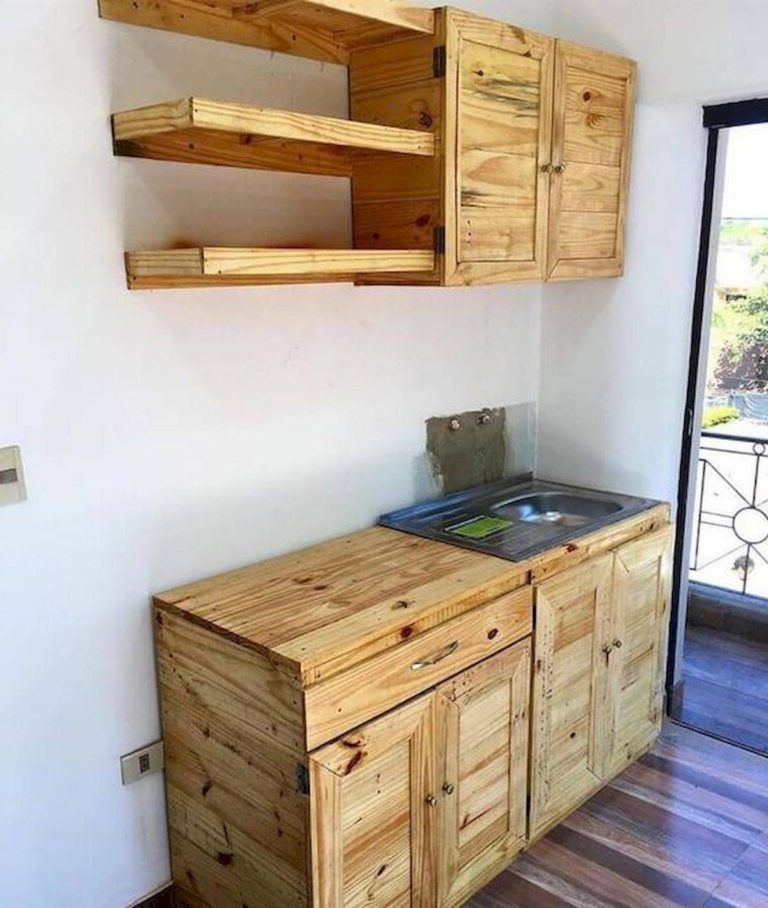 Yard
And what if you recycle them to build an area in the patio or garden, where you can sit and enjoy sunny days outdoors?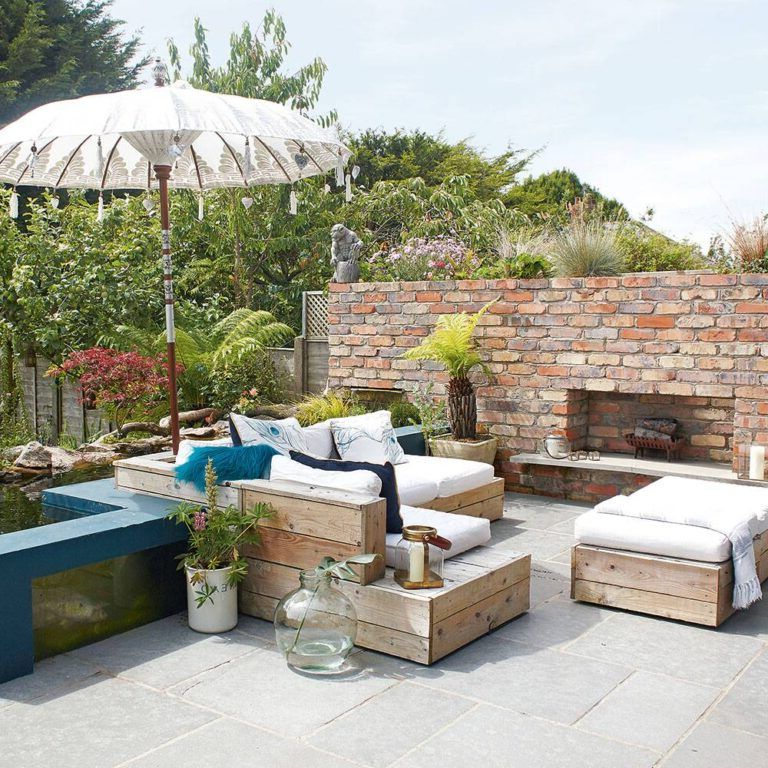 A practical and economical solution to prepare a garden or a terrace is to use pallets to build furniture. They can be transformed into armchairs, tables, platforms or whatever your imagination suggests.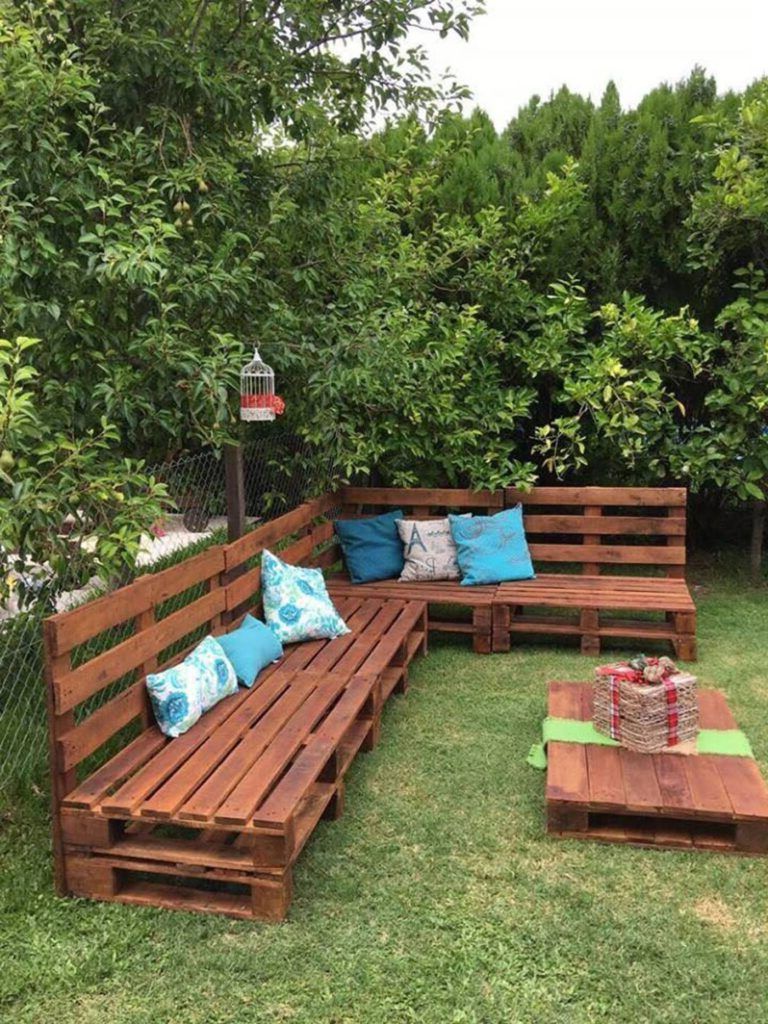 With colorful cushions or cushions, rugs and fabrics suitable for outdoors, you can liven up a corner of the garden or a terrace and thus be able to enjoy an extra atmosphere.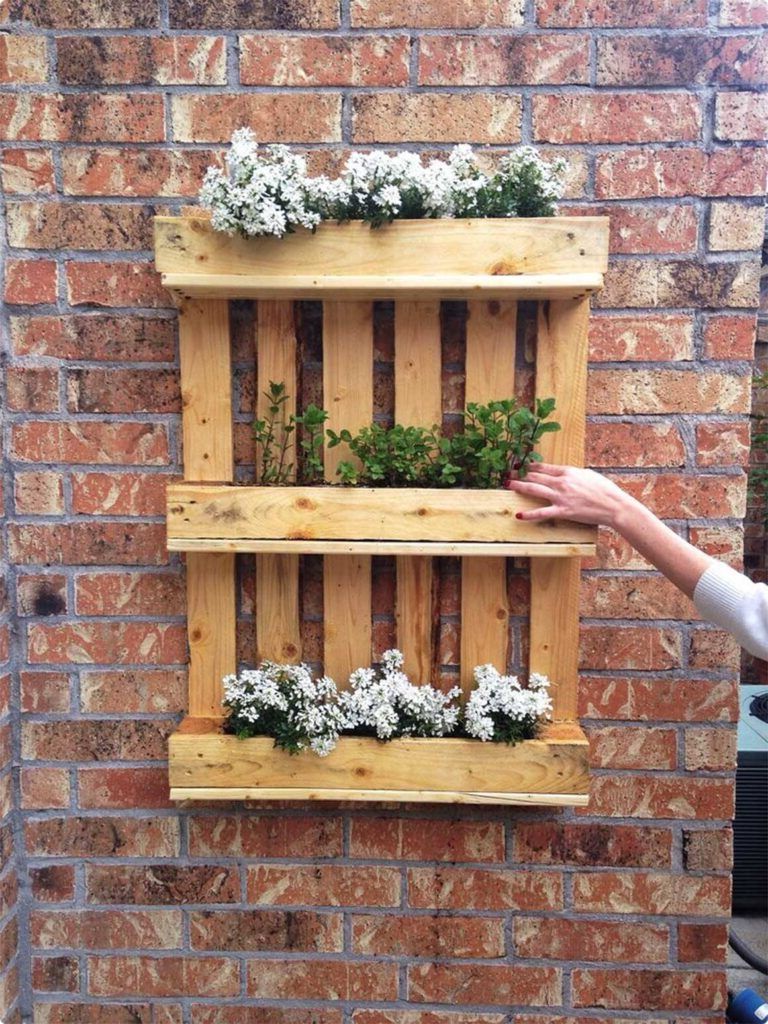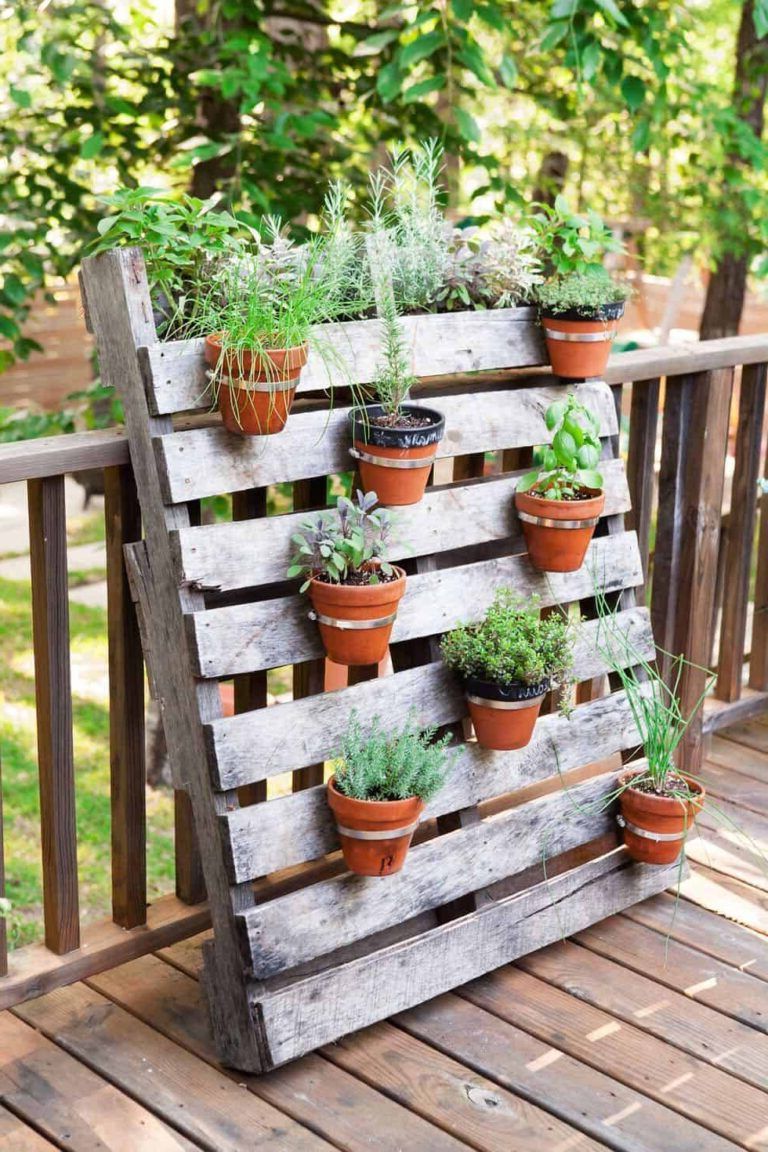 They can also have other types of uses in the garden, as we will see below.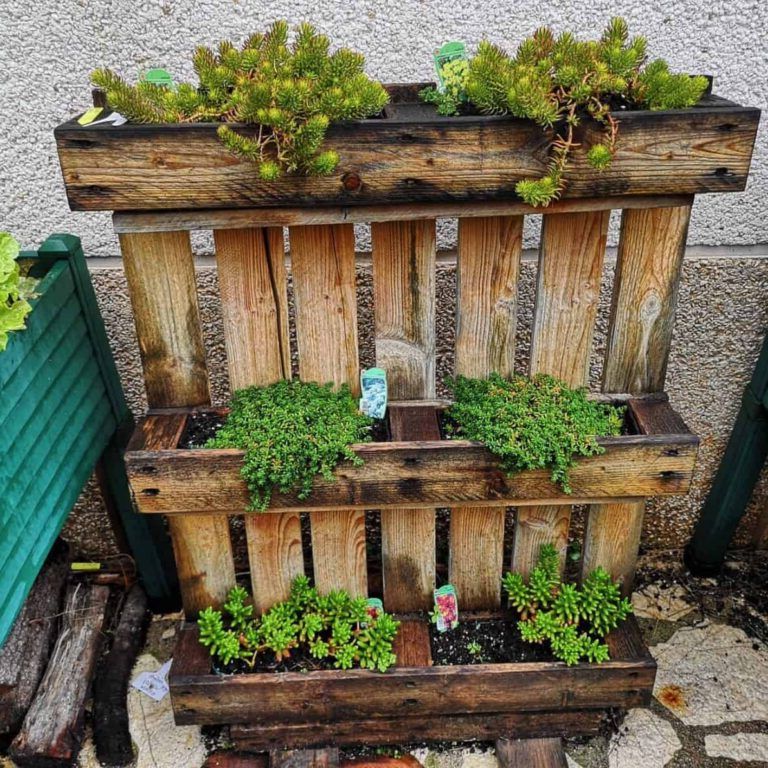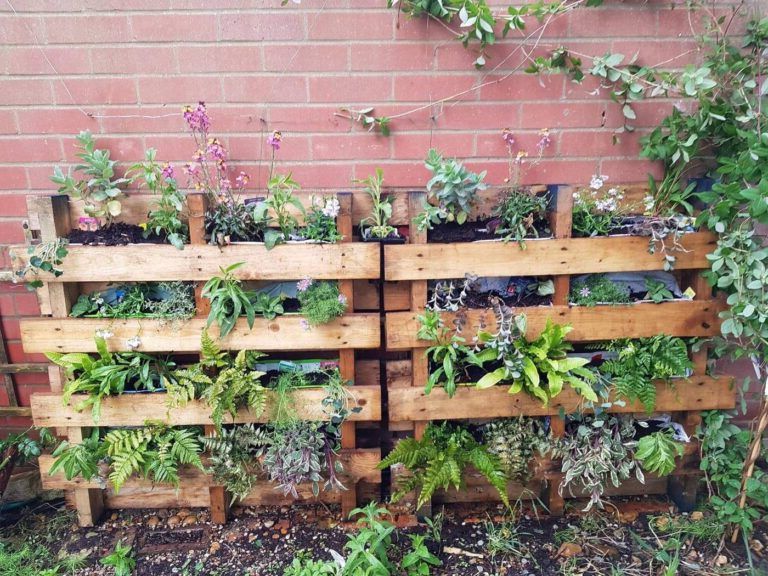 Take ideas from the following images where there are excellent examples of outdoor furniture made with pallets.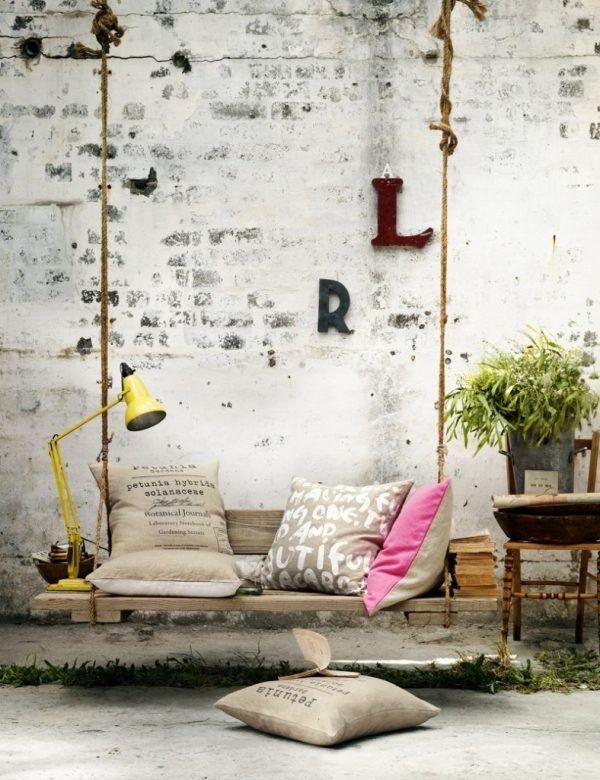 And what if the recycling consists of a hammock? If you have a bar in your patio or any part of the home, consider this possibility, because it looks really spectacular. Pallet drawers can also be used to make a chest of drawers, to store books or even clothes.
Bath