If you don't want to be cold at home, choose the most suitable heating system. We review two that are common: radiators and fireplaces, choose according to the needs of your home.
Stoves, gas or wood-burning fireplaces, fireplaces, inserts, water and electric radiators, underfloor heating, heat pumps, thermoelectric emitters… There are multiple options for heating the house. Choosing one or the other depends on different factors: the use you are going to give it, the performance and consumption of each device and, of course, your personal taste. We are going to focus on two of them: radiators and fireplaces.
Radiators are a comfortable and efficient solution to heat the entire home. You will find them made of cast iron, sheet steel and aluminum, the latter being the most recommended, because they heat up faster and are more durable. Whichever material you choose, the temperature should range between 19 and 21º during the day and 15 and 17º at night. You can control the temperature and reduce consumption by placing thermostatic valves and timer thermostats. To achieve high performance and correct heat distribution, the lower part of the radiator, once installed on the wall, must be at least 10 to 12 cm from the ground and a maximum of 30 cm. If reflective panels are installed behind the radiators, their performance is also improved. We recommend cleaning them with a damp cloth and neutral soap, purging them every year and not placing anything on the appliance.
Fireplaces with exposed brick, marble, metal or masonry openings; traditional or avant-garde, with or without woodshed… Open fireplaces have a low heat output compared to closed ones, which are also designed to offer a wide view of the fire. For the chimney to work well, it is essential to correctly position the smoke evacuation ducts, the height of the tubes (50 cm with respect to the nearby roofs) and to keep it clean, since combustion generates waste. What to do if you want to have a fireplace, but there is no smoke outlet, or ducts, as in many urban flats? In these cases, gas fireplaces can be installed, or opt for bioethanol fireplaces, both options have very decorative designs. But in addition, many models with bioethanol are exempt and portable; They can be moved to terraces and other outdoor spaces to heat them.
Gas fireplace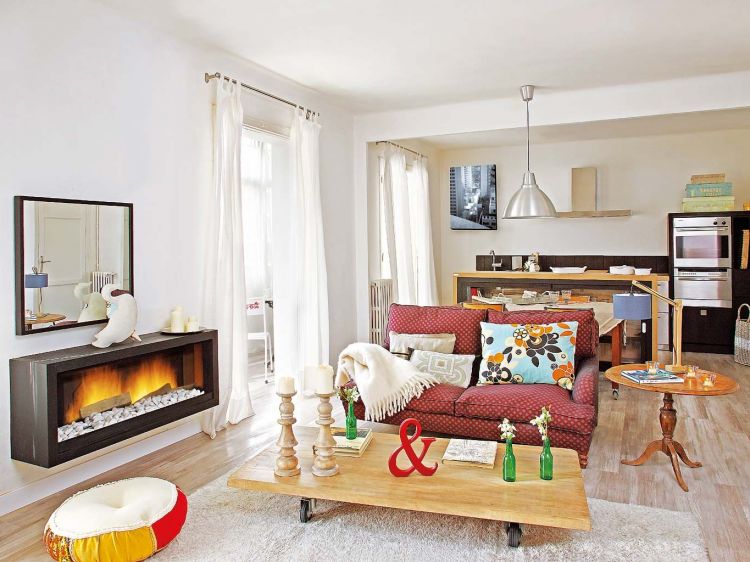 Gas fireplaces are an alternative to those that use wood and biomass as fuel, since they allow you to enjoy the beauty of a simulated, clean fire, without ash, with burners hidden by stones or ceramic logs. Its installation varies; it can be built into the wall or suspended -like the one in the image-; free, with vision of the fire by several faces; but also on two sides, installed on a partition, it projects its heat into two adjoining rooms.
Upright radiator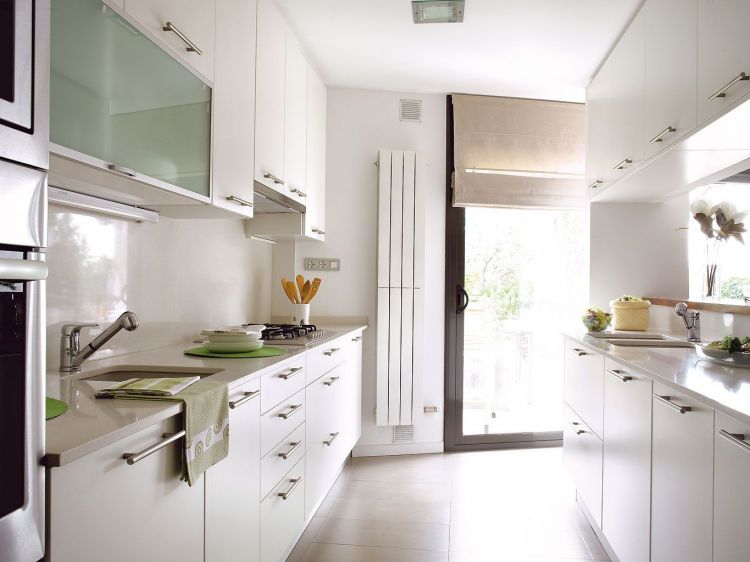 The size of the radiator will depend on the dimensions of the room. In general, one element must be placed for each square meter, although other factors intervene such as the climatic zone, the insulation and the power of the model.
Electric radiator with remote control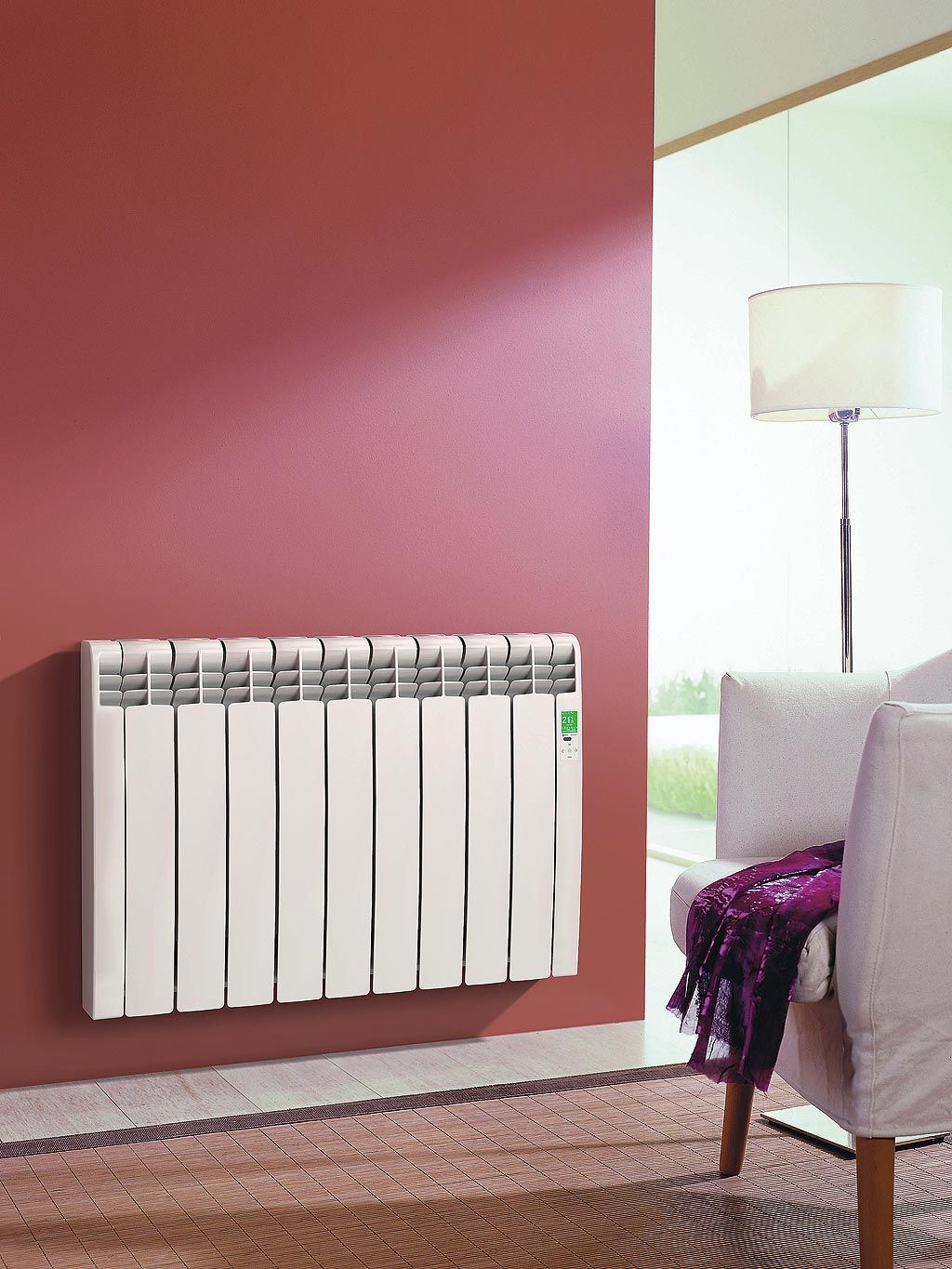 Low consumption digital electric radiators, with electronic temperature and time programmer, save energy. Sygma radiator, with integrated control panel and remote control.
Tablet-operated radiator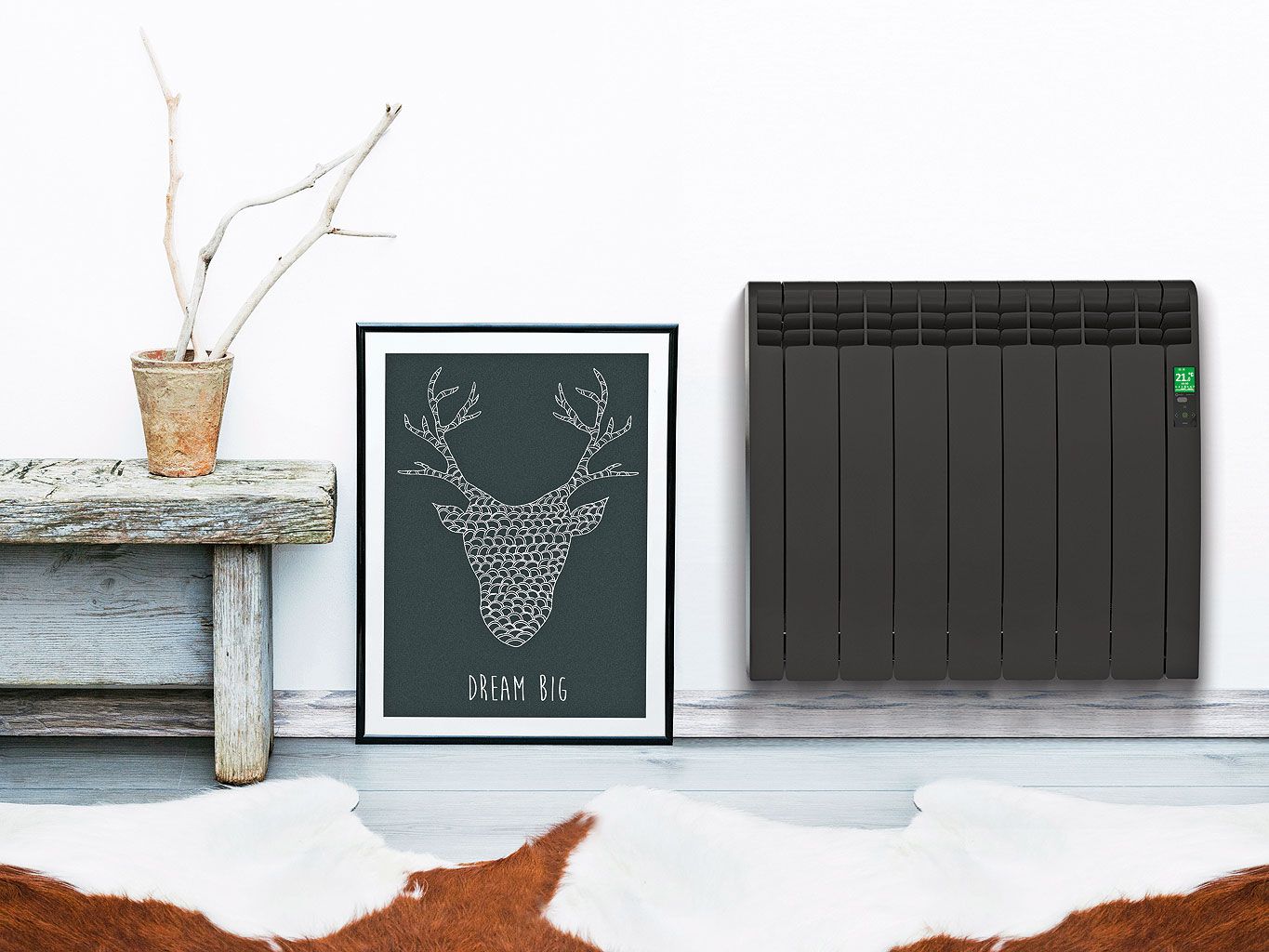 Delta Ultimate radiator, in black, its operation can be done through the Rointe Connect application, from a tablet or smartphone, with temperature control, modes and functions at any time and place. Both are from the firm Rointe.
Wood clad fireplace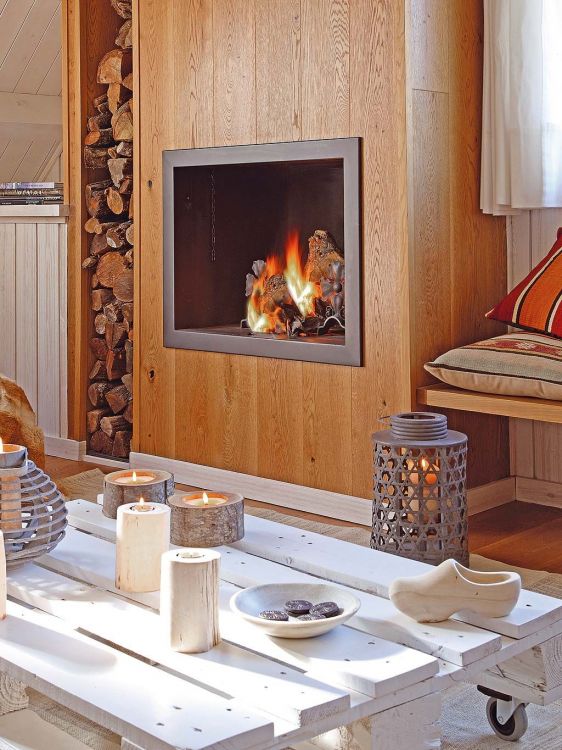 Metal fireplaces are installed easily and without construction work, and they can also be clad in wood to better integrate them into the room. As in this model with a woodshed, by Fugar. Use pine or fir wood to light the fire; and elm, ash or birch to maintain it.
Fireplace insert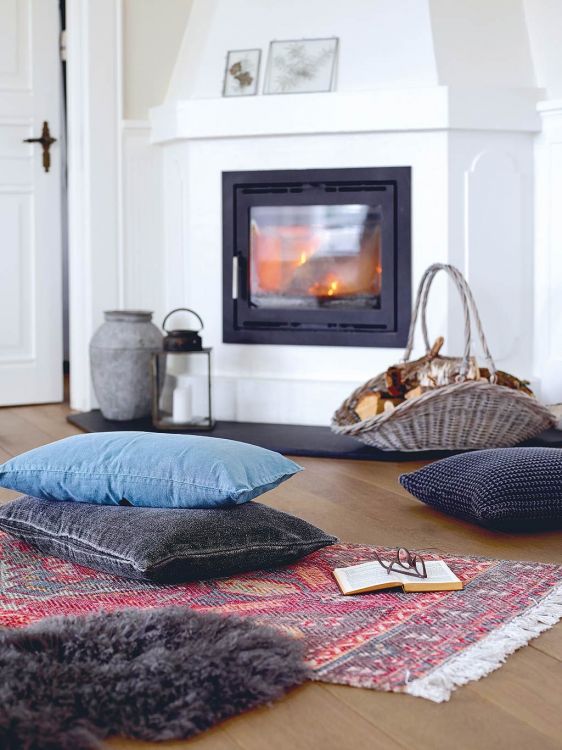 An insert can be placed in the hole or hearth of old wood-burning fireplaces, which is capable of maintaining heat for longer in one room or in several. Its advantages: safety, fuel savings and high use of heat. With classic or modern designs, they allow a wide vision of the fire and are available with different powers, to heat rooms of
25 to 100 m2. To install them, it is necessary to do work.
Radiator under the window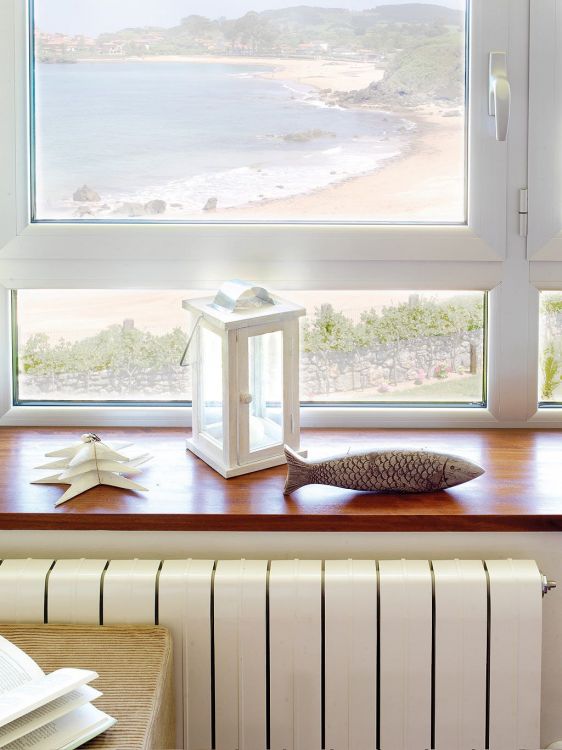 Under the window is the best location for the radiator to favor the homogeneous diffusion of hot air. If you can, match the length of the radiator to that of the window.
Chimney made of steel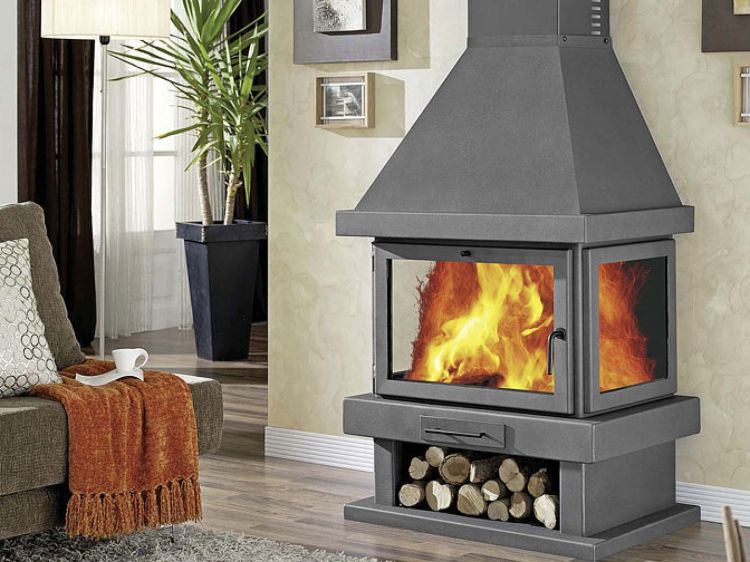 Metallic chimney of 15 kW of power and an efficiency of 78.7%. Made of steel with a single body 5 mm thick, with woodshed in its lower part and adjustable height.
Don't let the heat escape you!!!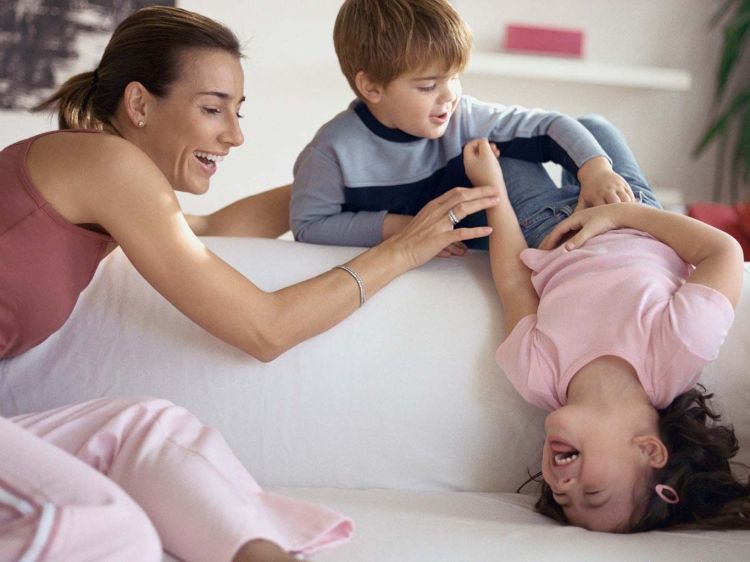 Insulating your home to protect yourself from the cold is getting easier. The first snowflakes are beginning to fall and we all want to enjoy the warmth of the home, but we want to prevent spending on heating from triggering our energy bill. With the modern Insuver mineral wool blowing systems you can insulate the façade of your house in one or two days, maintaining all the space in your home while your family continues to lead their normal life.
As if you were putting on a coat, simple as that. And remember that good insulation is an investment for life. The insulating power of mineral wool does not disappear and does not require maintenance.
Find the solution to your particular problem at www.isover.es/reformas and discover ideas tailored to your needs.