Famous or anonymous, children's furniture exudes ingenuity and style. In addition to being practical and decorative, its original silhouettes and daring colors will capture the attention of its little owners.
When choosing children's furniture, it is true that the design enters through the eyes but do not neglect other equally or more important characteristics such as materials, resistance and safety. The furniture influences the learning of your children. Opt for light models, at their height, easy to handle and evolutionary so that they grow at the same time as them.
In your room, try to ensure that rounded shapes predominate, to avoid accidents, and cheerful colors that stimulate them and fill them with vitality. Animals, plants, numbers, letters… decorate their room with educational accessories that help them learn about and respect their environment, and develop their imagination and multiple skills.
Hemispherical chairs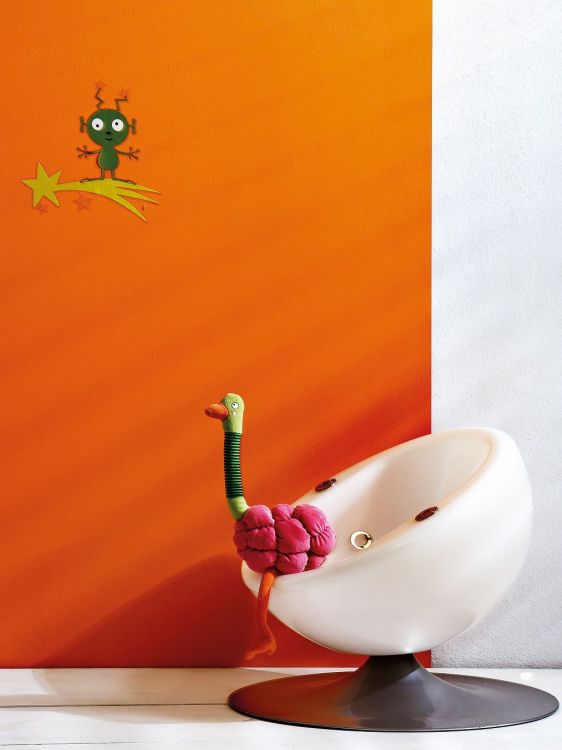 Based on the Ball armchair, which Eero Aarnio designed in 1965, the hemispherical chairs add a vintage touch to children's furniture. Its versions range from its entire structure in PVC, to covering its interior with upholstery. Sheltered in their particular microcosm, they will use it as a private space for study or fun games at the helm of their spaceship. Similar models, in La Oca and SuperStudio. Stickers, by Caselio.
Outdoor clothesline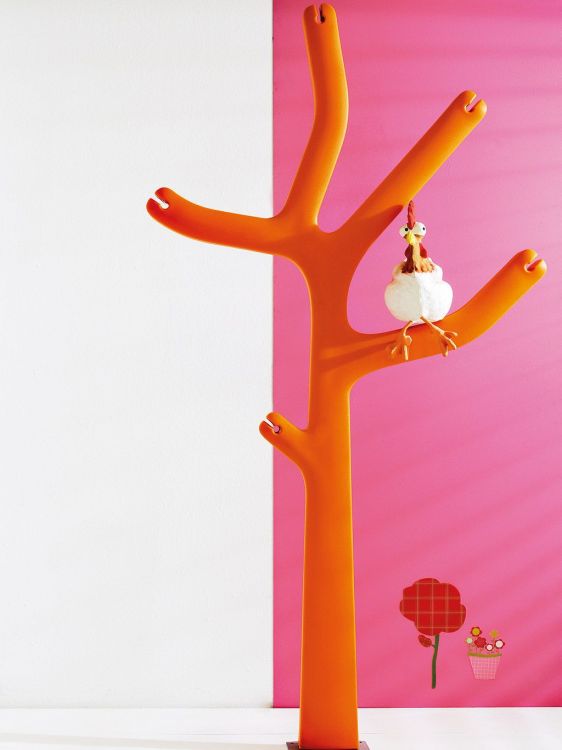 This striking little tree is the Alberto outdoor drying rack, from the firm Casamanía. It is sold as a couple and without strings at www.muebleslluesma.com (€773.19). What's the hit? Recreate an eco-friendly space in your children's room by setting a tree-shaped coat rack like this one on the floor, with grooves, to prevent clothes from slipping and falling. It is made of polypropylene and with smooth rounded shapes, which will attract attention due to its striking color; It will be a good ally for you to learn to hang your clothes and keep them tidy. Similar models, at Ikea and Casa. Sticker Jardinag, by Caselio.
Wooden box toys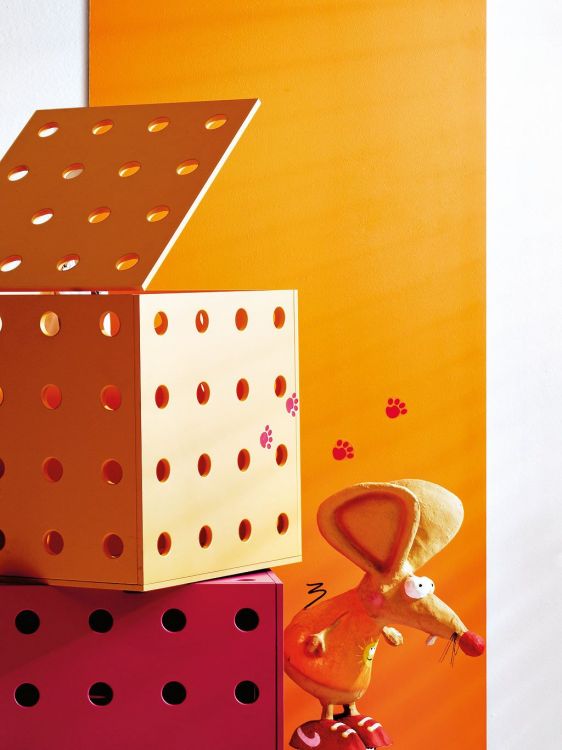 The simple wicker baskets or wooden boxes that served as toy boxes have given way to other containers that exude style. Stackable cubes, with or without a lid, lined with their favorite characters or, like this model with a perforated structure, used to store toys or sit on top of them. You will find similar cubes in the Asoral firm. If you want to make them believe that the Tooth Fairy has walked through their room, customize furniture and walls with their footprints in the form of stickers. Similar are those of the Huellas de pantera vinyl, from www.proyectovinilo.com (€19.95).
Plastic chair made in one piece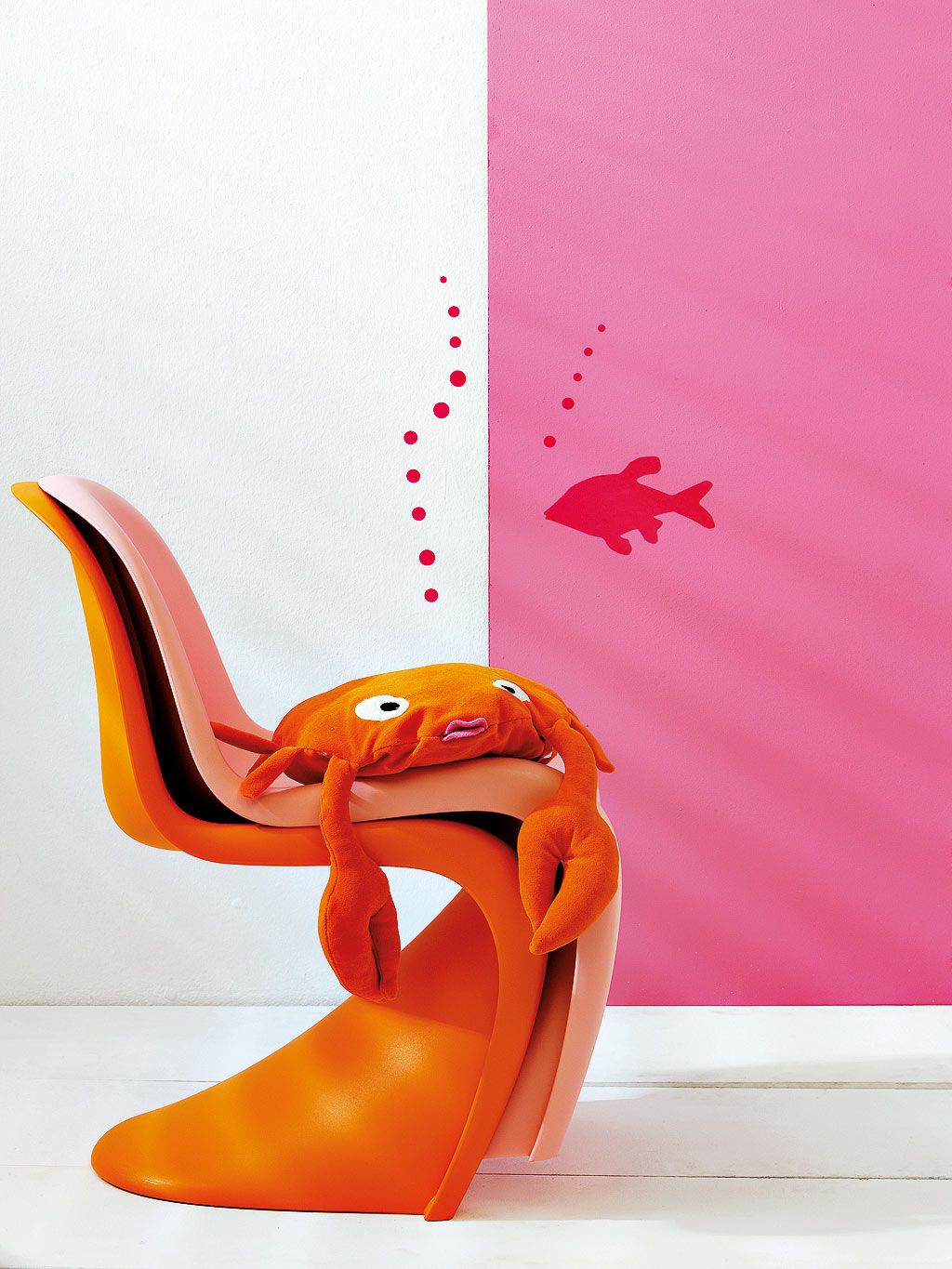 The Panton Chair, designed by Verner Panton in 1960, was the first plastic chair made in one piece. In 2008 it had its mini version, and since then it has fascinated the little ones, who see it as just another toy. Its smooth rounded shapes and cheerful colors make it irresistible. Panton Junior chair, distributed by Vitra, for sale at www.naharro.com (€168).
Aluminum swivel chair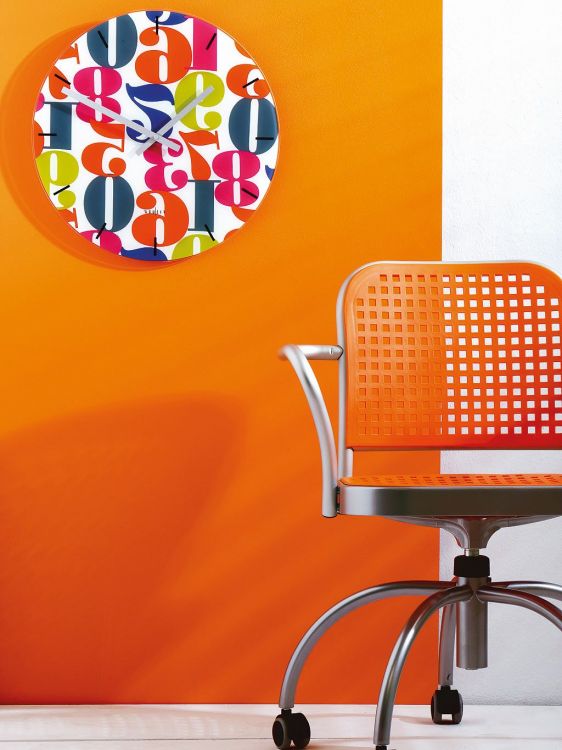 From the age of 10, they spend many hours at their desk. It is advisable to equip them with a good chair that keeps them upright and thus prevents the back from suffering. Vico Magistretti designed this comfortable, resistant, light and versatile model 27 years ago, and today it is still in top shape. Silver swivel chair for De Padova, in aluminum and polypropylene, for sale at www.naharro.com (€308). Clock
similar wall at www.loladerek.es
Decorative vinyl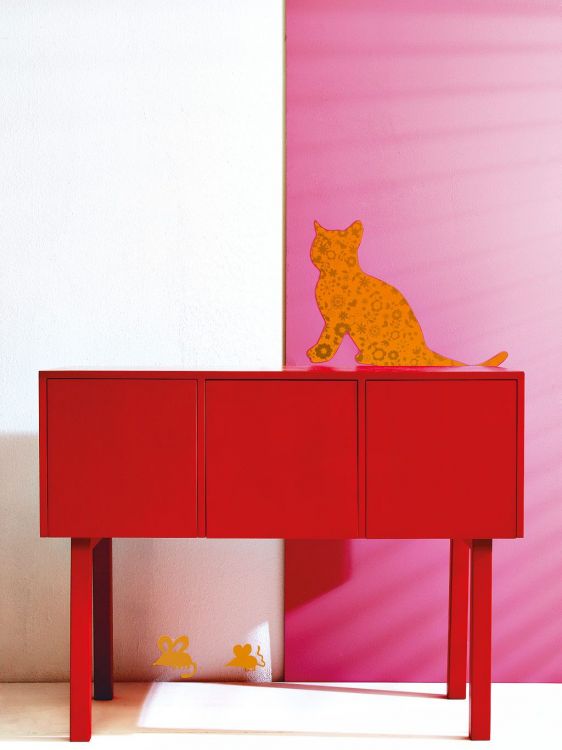 This clean design can be used as a changing table in the nursery and later as a convenient practice. Thanks to its height, the little ones will not be able to open its three doors. Although initially it was white, it was decided to lacquer it red to give the room a more youthful touch and prolong it over time. There are similar designs in the Myrtis children's collection by Coco-Mat. Decorative vinyl of cats and mice, at www.ohvinilos.com