We will show you a lot of ideas to make crafts for the home. Easy, creative and very cheap ideas. Decorating your home can be extremely expensive. While it may be easier to go to Amazon or other retailers, decorating with a little DIY can be much cheaper.
Many of the ideas on this list even tap into today's top home design trends.
Crafts for the home with corks
On the subject of making crafts and using them for home decoration, we can take advantage of a large number of elements, such as corks. Surely you have corks at home that have been forgotten from old wine or oil bottles and that you can use in a creative way.
A mirror frame that is abandoned in the storage room or a vintage one bought in a second-hand store, becomes a very original organizer, because in the space for the mirror we will place many corks, which, it must be mentioned, adhere to surfaces easily. with the use of silicone. This decoration for the home with corks also fulfills its practical function because you can write down messages, place photographs and so many things that we want to remember or see, and in a very decorative way.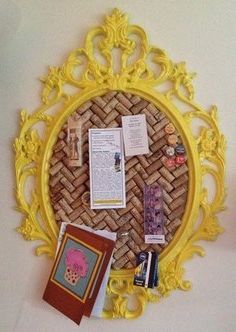 We see a similar idea below, in which corks cut in half have been adhered to an old board, resulting in a very chic billboard.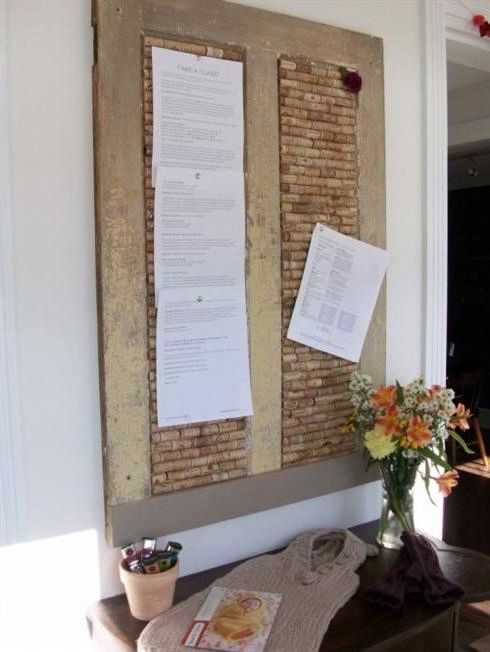 Why settle for boring cup and glass insulators when you can be creative? Take advantage of the frames that are used for the light and combine them with the corks to create precious details that at the same time prevent the wood of your favorite table from staining and show your creativity. Easy and inexpensive decoration.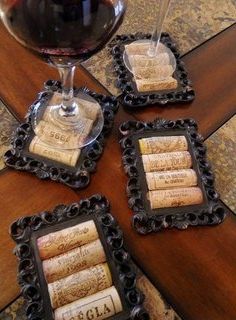 Although if we cut them, we can also make small supports for glasses, pitchers or fountains, which are not less attractive than the proposals mentioned above.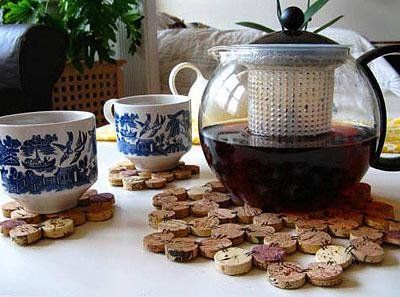 Some examples of useful and more striking accessories built from these elements are the case of the bathroom mat that appears in the photo below.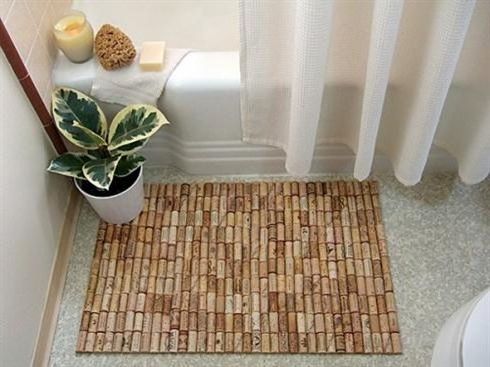 A piece of art made from corks arranged in different directions, like the one below, can also be an excellent idea to liven up the walls and a very effective way to recycle corks.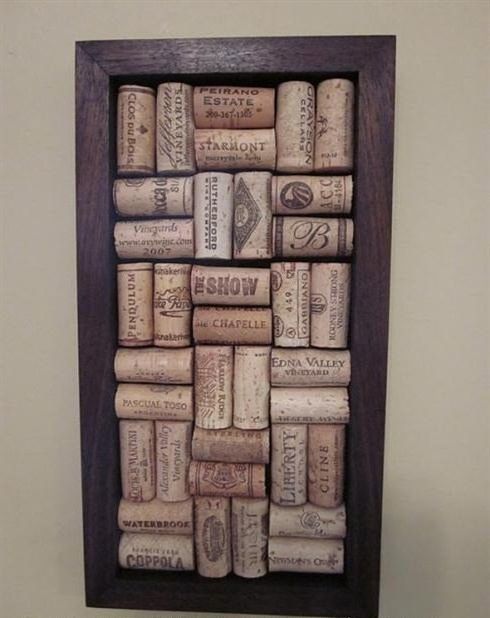 You can also create a nice painting for the dining room wall that simulates a pair of wine glasses made of corks.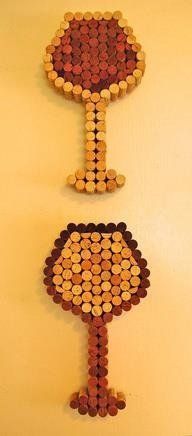 Those who are looking for more playful proposals can also use it as accents on some walls, as is the case in this photograph where we see a wall segment covered with corks; which also allows to achieve a very beautiful and creative style.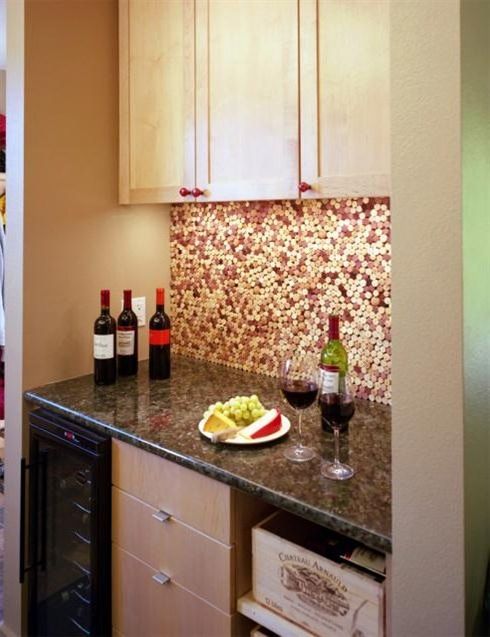 As you will see, they are elements that, although they may seem insignificant, can be combined with great taste in an enormous infinity of ways to give small or significant decorative accessories.
Crafts for the home with PVC tubes or pipes
We all know PVC, an easy-to-handle product that is widely used in the construction industry and, in recent years, in decoration. PVC is the most versatile plastic derivative existing today, a white material with resistance to electricity and flame.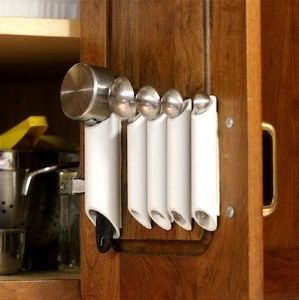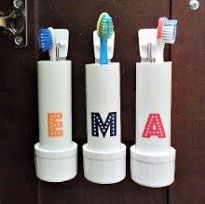 Since PVC is resistant and recyclable, it is a great option for both construction work and small decoration details.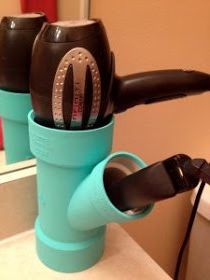 If you take advantage of PVC you can take advantage of the way it is already manufactured, those small connections that are used for plumbing work become cute alternatives, as you can see in these images, to store the dryer and the hair straightener, or to place the toothbrushes, because you know, they always seem to get lost. You can use it in the kitchen by fitting it to the door. Isn't that way of placing kitchen utensils charming?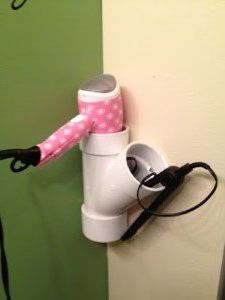 At the same time that you organize you can decorate the house with PVC, making a shelf with your wine bottles, you will have a small cellar without doing anything more than cutting tubes large enough for a few bottles.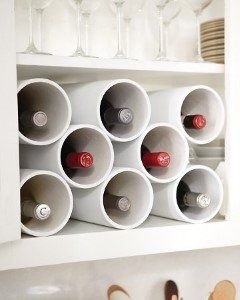 The same idea works great in a small piece of furniture without divisions, which thanks to this material becomes very useful.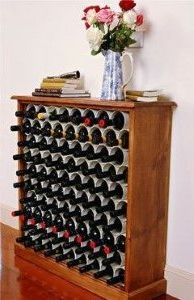 Like little vases? You never imagined that using a bit of glitter paint, they would turn into something as beautiful as this option.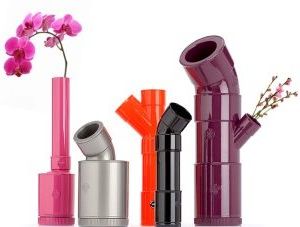 To decorate the wall…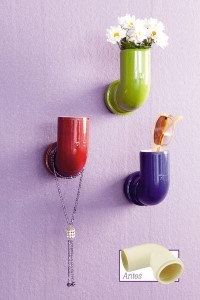 To organize the desk…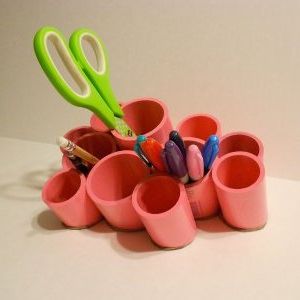 Crafts for the home with ropes
There is no doubt that if there is an element with which we can benefit from the creation of decoration accessories, that is the traditional rustic rope that the market offers us in a wide variety of thicknesses, ranging from just a few millimeters to several centimeters. A demonstration of this are the DIY ideas that we show you below.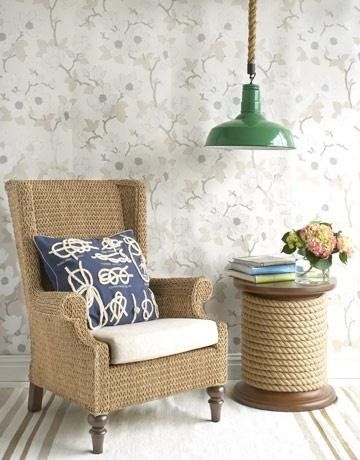 So much so that it is used not only to build a huge number of accessories, but it is also used as a successful material to cover a huge variety of furniture and decorative items; in a way that gives them a very rustic and stylish look, capable of removing all monotony.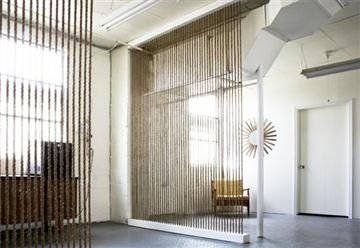 As we can see in several examples of the photographs, covering tables and lamps, among others.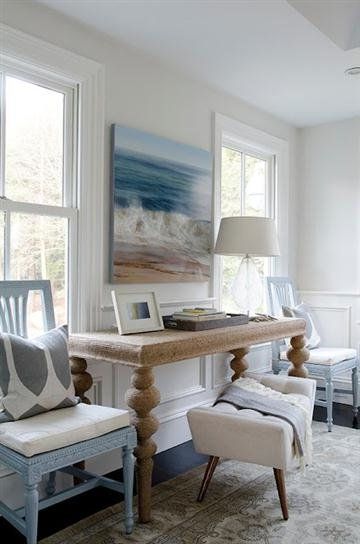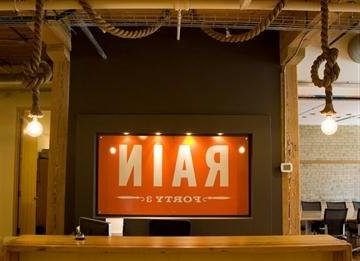 In addition, as we can see, it is also ideal for creatively hanging countless items, since, as we can see, the implementation of this material is simply limited by the imagination of each one. Getting to implement even as a stylish way to separate spaces.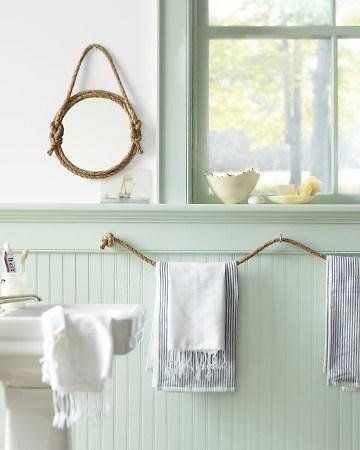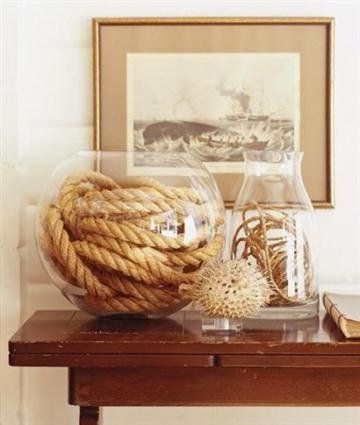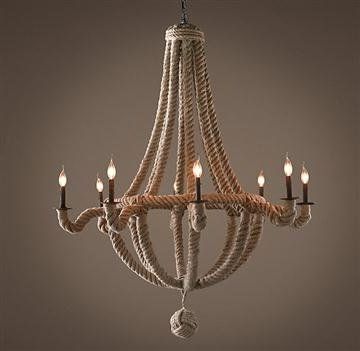 Fabric crafts
Incorporating different fabrics in the decoration is one of the best ways to refresh a space without spending too much money. And you can really make a style statement in rooms, incorporating them either through curtains, rugs, cushions or upholstery. That is why today here we present some fun ideas to renew the decoration of our rooms.
Fabric squares
Many times it may not be necessary to invest a large amount of money in a piece of art to create an accent on the walls, since a fabric of texture and interesting patterns can be the best way to add interest to a wall that looked very simple and lifeless.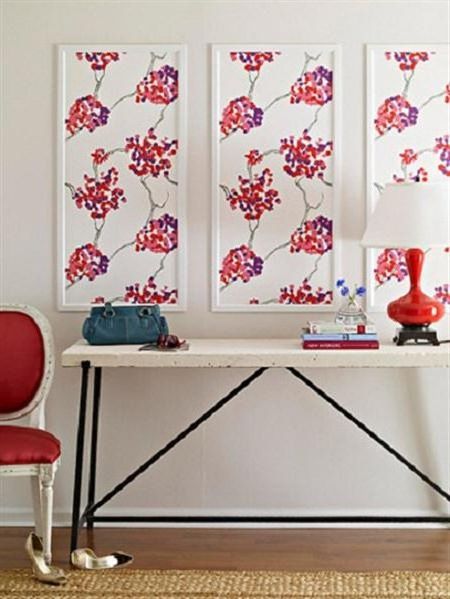 Cabinet doors
Upholstering a cabinet or part of it with a soft and romantic fabric can be a way to renew that piece of furniture from yesteryear, which has passed from hand to hand in the family or has simply been with you for a few seasons, and has already returned. monotonous space.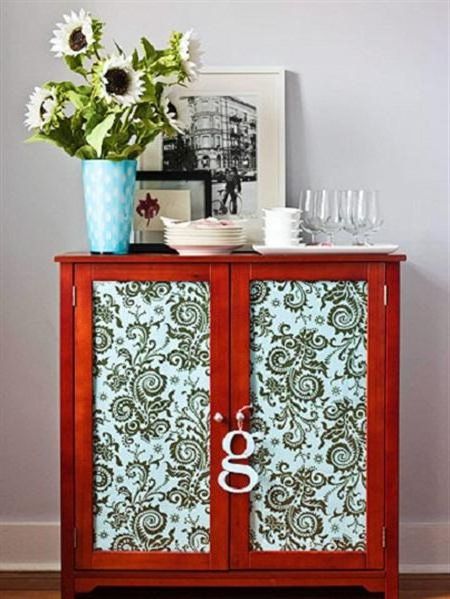 Centerpieces
For those who want to achieve a nice decoration for the tables, these centerpieces are really an excellent option, since they are very easy to get and they look fabulous. All you need is a can of the size you want, which can be for coffee, jam or any of those containers that are left over in every house. After you have the container of your choice, just stick glue to its walls and cover with any cloth or fabric of your choice. Then some pretty flowers and you will have achieved a lovely centerpiece and without spending any money.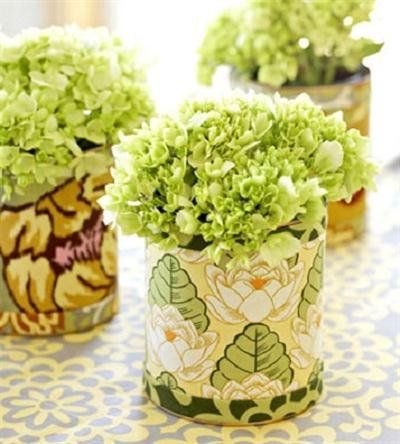 Cushions
Another of the easy projects that you can do to brighten up your home is the incorporation of cheerful and colorful cushions, according to your decoration. Playing with shapes in this beautiful and practical accessory is an excellent option.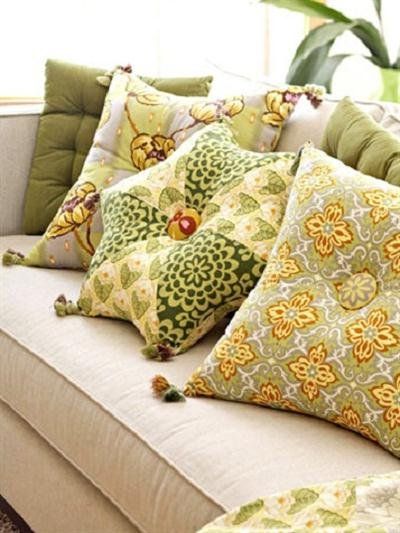 Headboard
There are many ways that we can use to brighten up and create accents in our rooms, and one that is very flattering for the bedroom is headboards. Using a wooden board, frames or any other element that you have in your house you can create this beautiful accessory. They should only stretch the chosen fabric on the table, and secure it with staples, so that it is firm.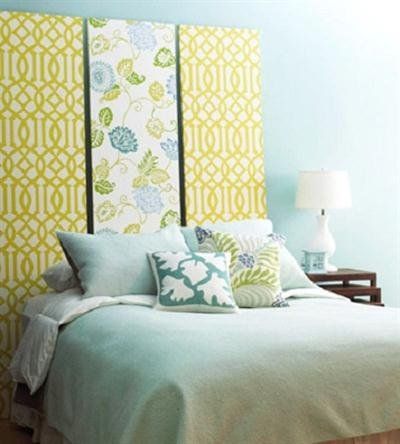 Fabric in the curtains
Not only is it ideal to change the window curtains to renovate the home, but incorporating them into shelves that lack doors can be another excellent option, since they add color to the room while allowing us to maintain greater order, thanks to things are out of sight.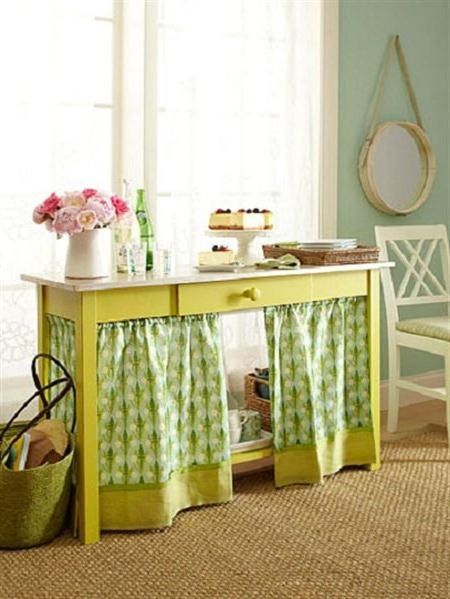 Remember our grandmothers when they put that rug on top of the television, the table, the roll of toilet paper, under the telephone. The truth is that being such a simple technique you can get unique elements with a lot of originality, and you can always say I did this!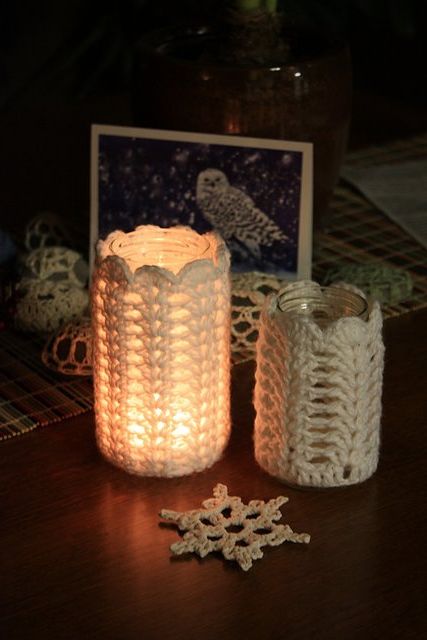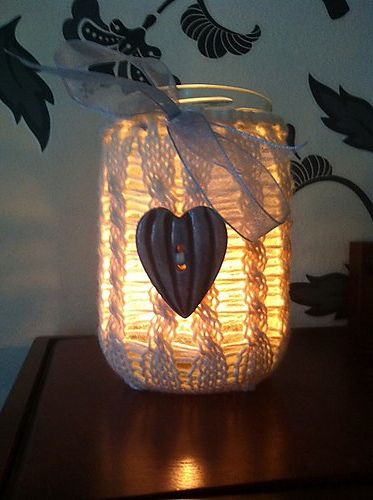 As the photos show, the point gives a warm and homey touch to elements that would be bland on their own. We can even make small covers for coffee or tea cups and also for the coffee pot.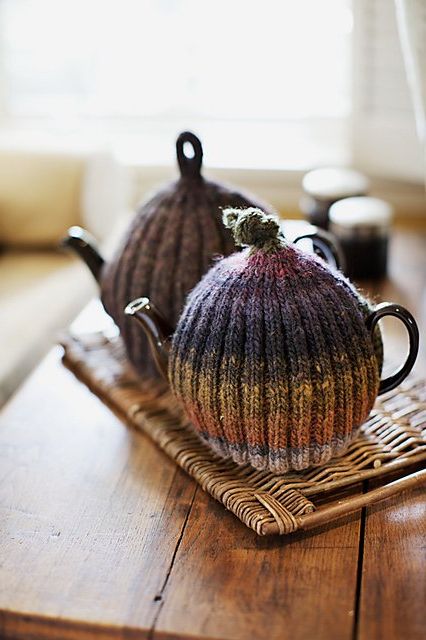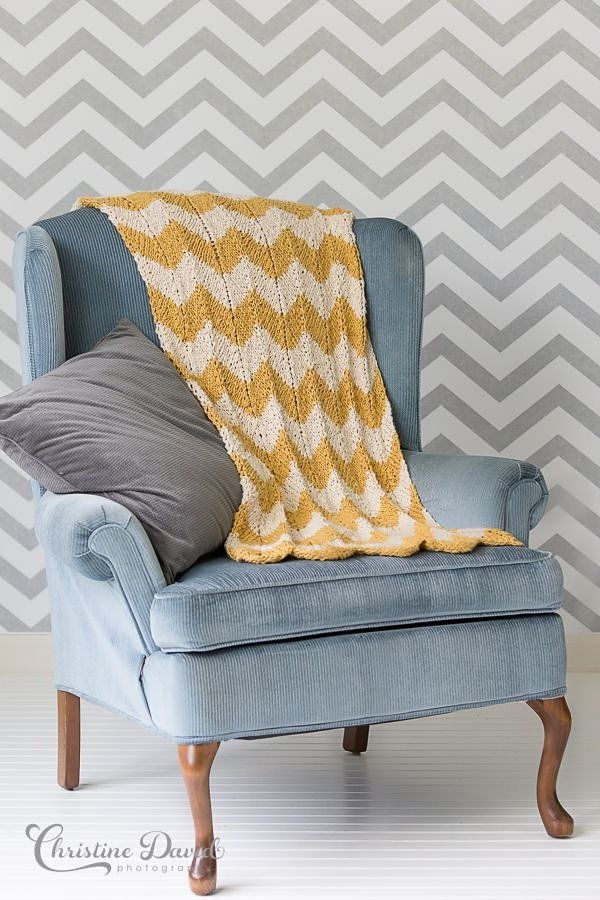 Decorate a sofa with original cushions of different shapes, colors, textures and play with the variety of patterns that can be easily found online.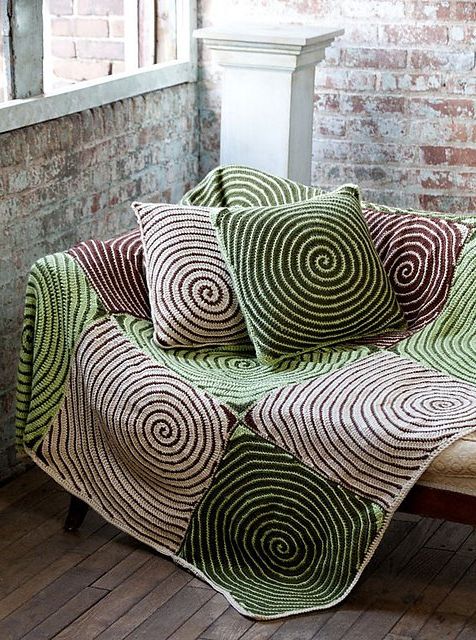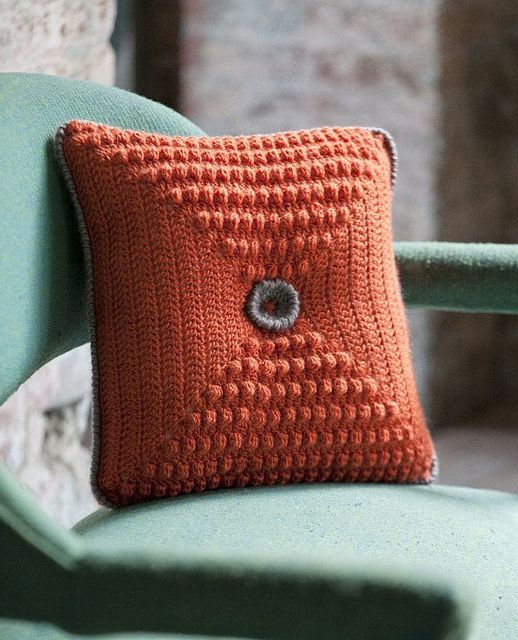 So, with a little practice and imagination you can create your own designs and decorate those small elements of your home to your liking to personalize it in your own way, and as you can see in the images it has nothing to do with the typical rug that our grandmothers knitted
Log crafts
Wooden logs are widely accepted in modern decoration, thanks to the enormous versatility that characterizes them, making them perfectly compatible with the most varied styles of decoration, in addition to providing us with a super comfortable and homely decoration.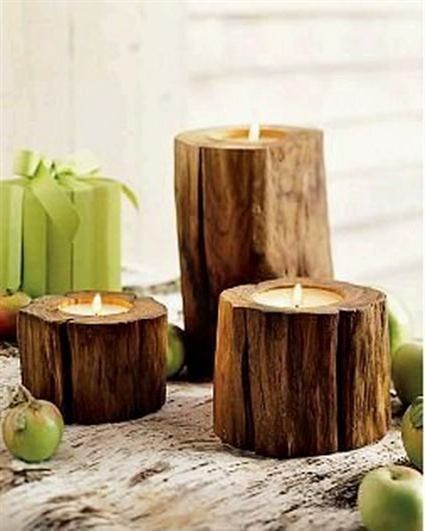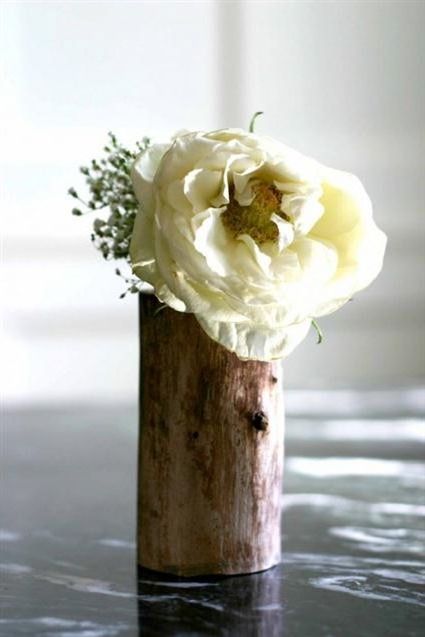 They can be adapted into an infinity of accessories, which range from very simple to elaborate, depending solely on our imagination. They can be used simply as a seat, table or any type of support, even to make more complex things like a lamp, a shelf or whatever you want.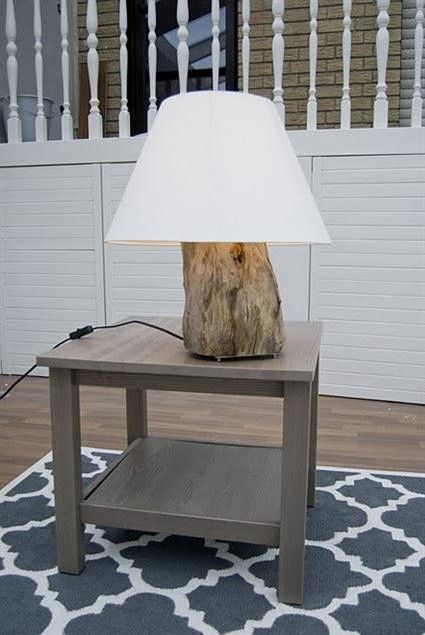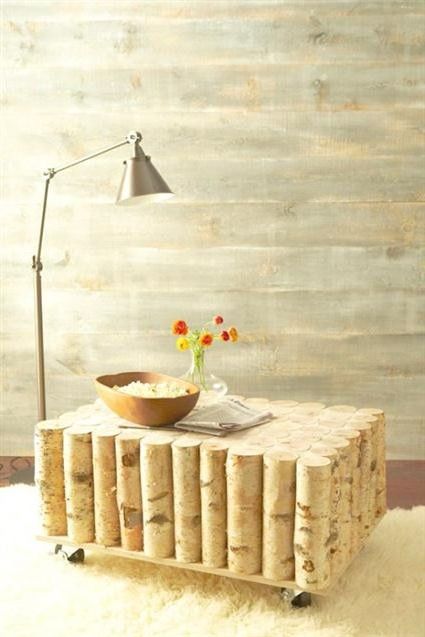 Logs of wood allow us to benefit from the functionality of a piece of furniture, without having to spend almost any money, since many of them can be built by us with minimal materials and a little creativity.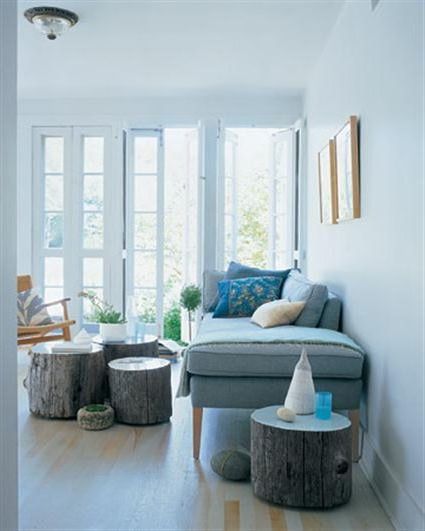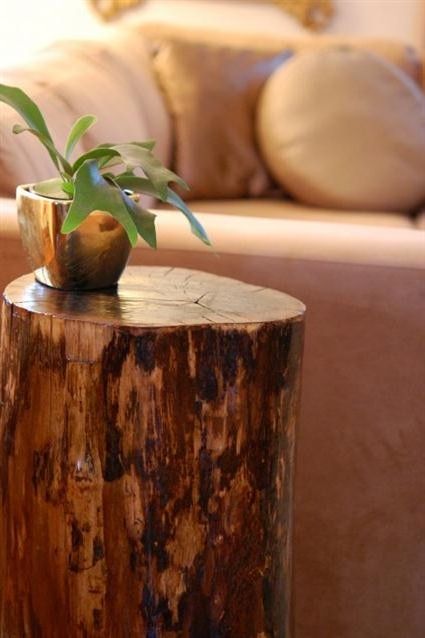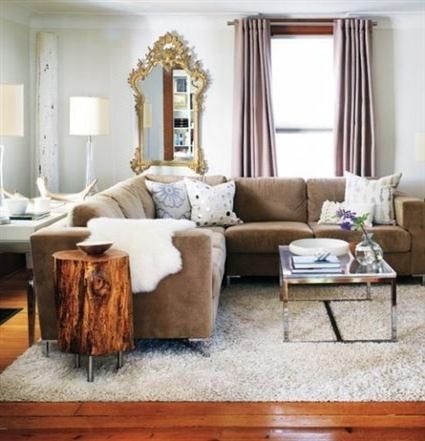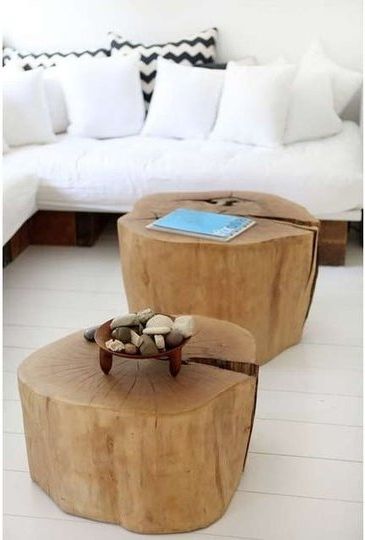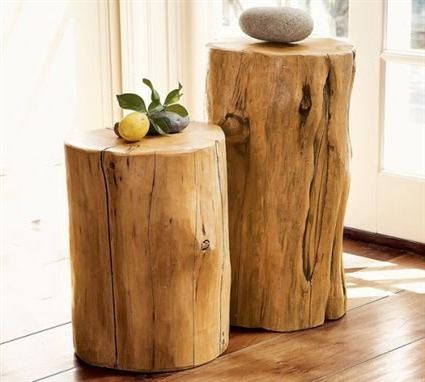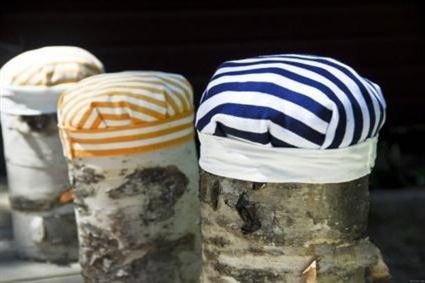 Mirror or photo frame with recycled egg crate
Take a look at this excellent idea, in which an egg crate can create a spectacular decorative frame.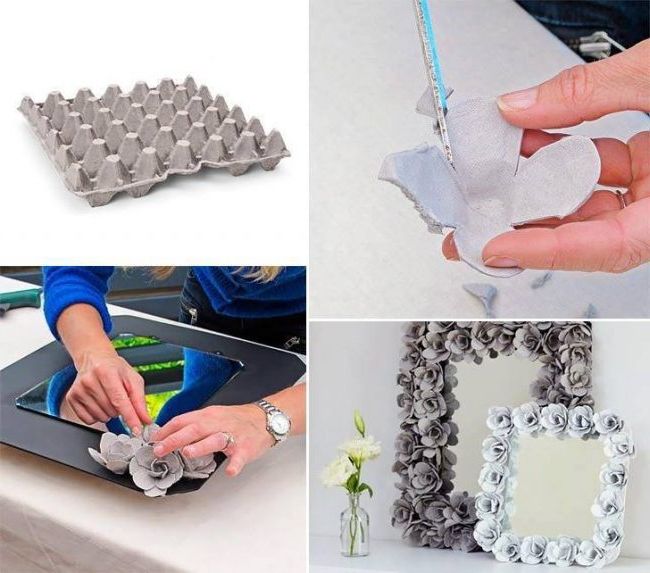 Hat hanger
Sometimes something as small and simple as a sports cap becomes a real headache. We don't know where it is when we need it and we always see it when we want to keep the house organized. Now we give you a great idea to use a hanger for sports hats. With little space, you will have everything at hand in a 2×3.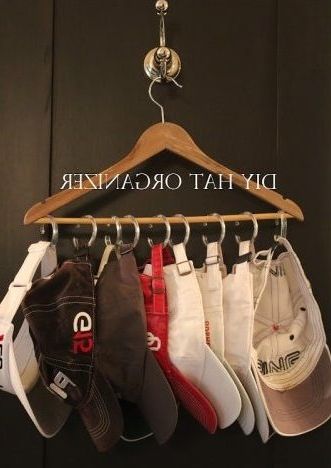 It is made from an old wooden hanger that you use in your closet to hang your clothes. To it you have to add some metal fasteners that you buy at the hardware store, although you can use some of those that are usually used for curtains. And that's it, go placing your sports hats and find a place for it behind the closet door or in a corner of it. You will always have the hats at hand and it is perfect for when there are children at home, they are always the ones who need them and never find them.
Easy to make minimalist shelves
For lovers of the minimalist style, we present a DIY proposal that will allow you to add style to the different walls effectively and without too much effort. This time it is about mini wooden shelves, which we can decorate according to our taste in a thousand possible ways.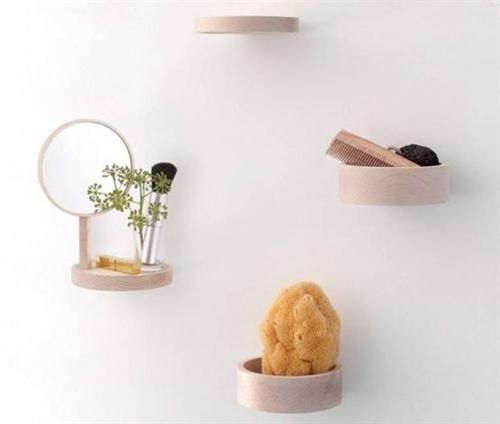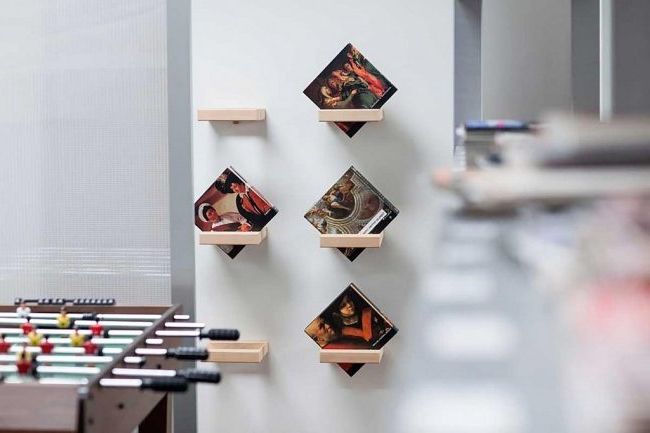 Small pieces of wood give life to stylish shelves that are ideal for decorating minimalist spaces, since they occupy a minimum surface area and, placed with originality, have the power to decorate the walls on which they are placed.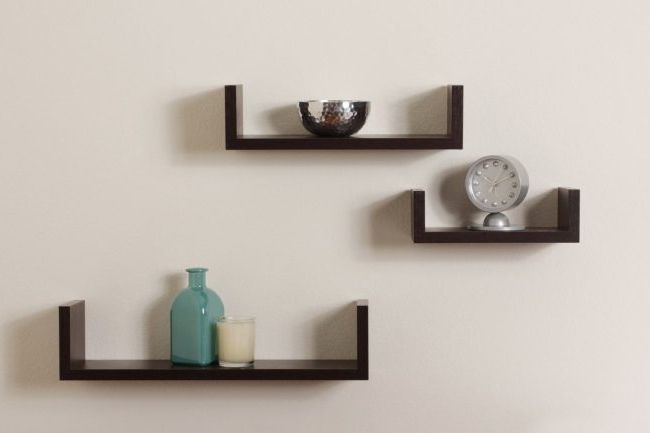 They also allow us to decorate them with any element that we like, as the photographs show. Obviously they can be a form of order, depending on whether we want a functional or decorative shelf.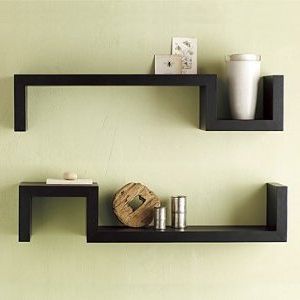 So, as you will see, for this DIY you only need a few pieces of wood, a plug to attach these mini shelves to the wall and good taste to make them a success both for their distribution and for the elements that we will place on them.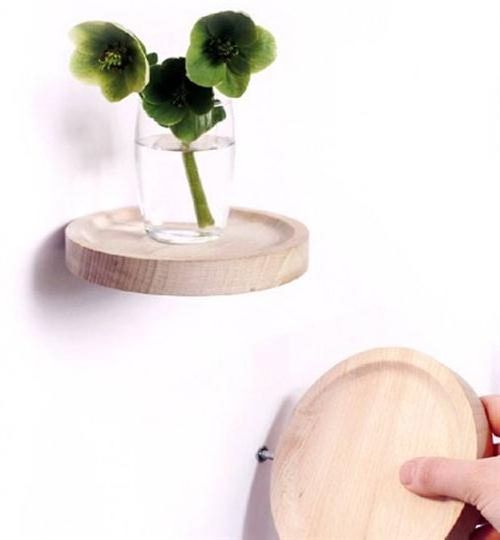 They can be placed in parallel both vertically and horizontally, or arranged diagonally along the wall.