There are many who are looking for new ideas for the decoration of the next end of the year parties. For this reason we invite you to enjoy the most outstanding trends of decorated Christmas trees 2022 2023. As the story goes, the Christmas tree comes from Nordic cultures, where the trees were decorated on the date that referred to one of their gods, which fell close to the Christian Christmas.
Over time, these towns were evangelized and the custom of the tree was adopted by Christians, although its meaning changed.
In any case, its implantation in the homes of the world, as well as the custom of decorating them, was also added by a search to decorate the cold winters of Central Europe with colors.
You can make a monochromatic tree, whose visual interest is established by shapes and texture. You can vary the sizes of the ornaments and the gloss, interspersing gloss with matte.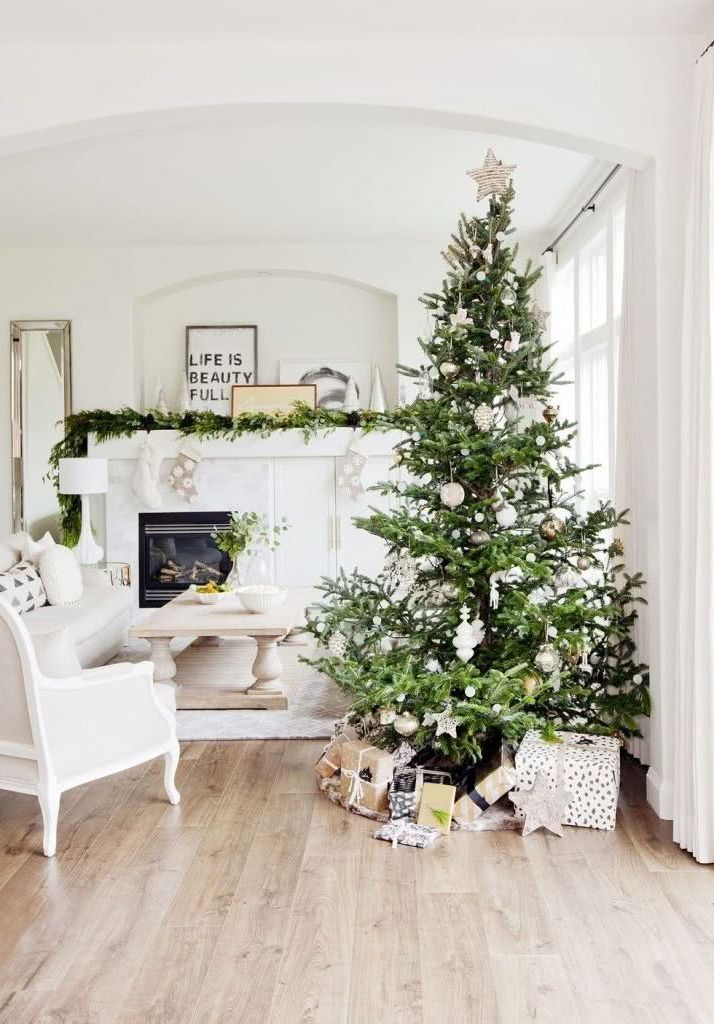 A classic decoration with white and silver Christmas balls has a huge impact and never goes out of style.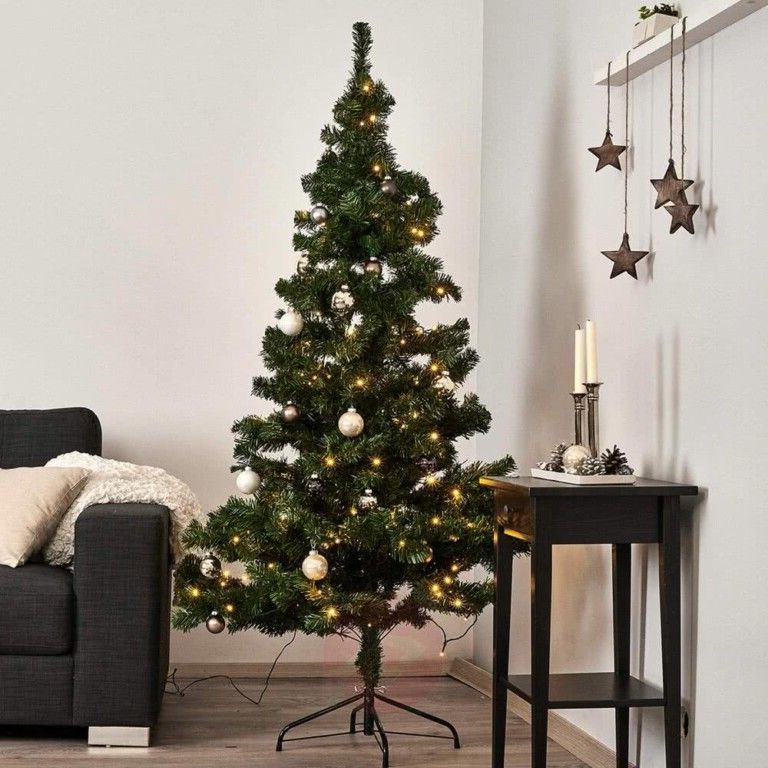 If you really want a modern and chic Christmas decoration, decorations in neutral colors can be a great choice. These colors will perfectly match the colors in your home, no matter what they are.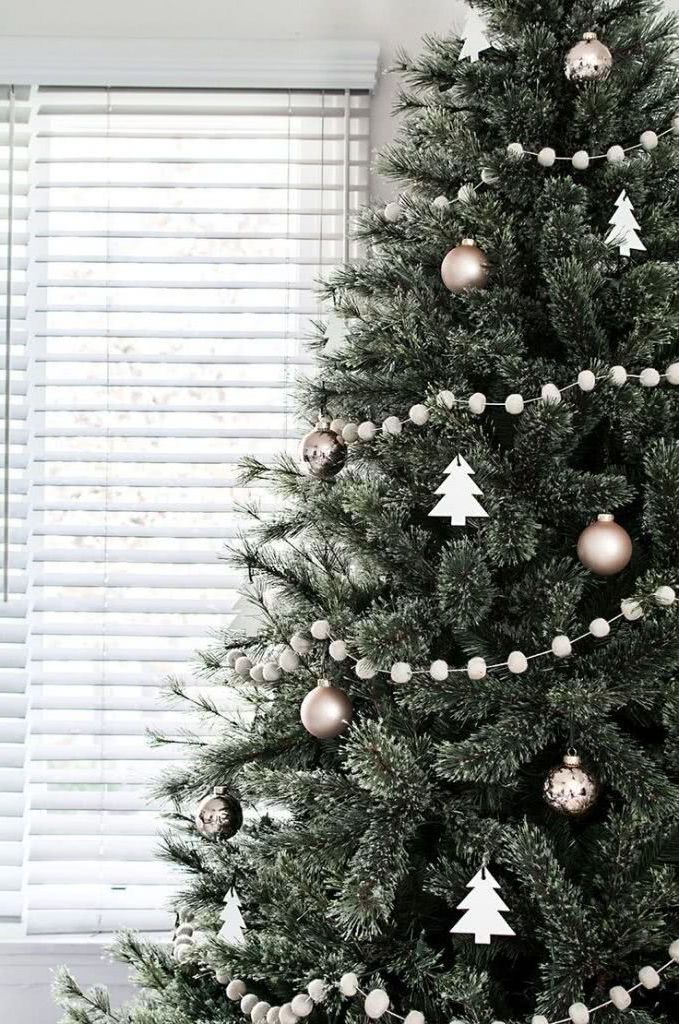 A glamorous decoration like this can look spectacular. Be sure to place the lights nearby so that this type of piece shines. Solid color decorations can be interesting if they are varied in size and shape.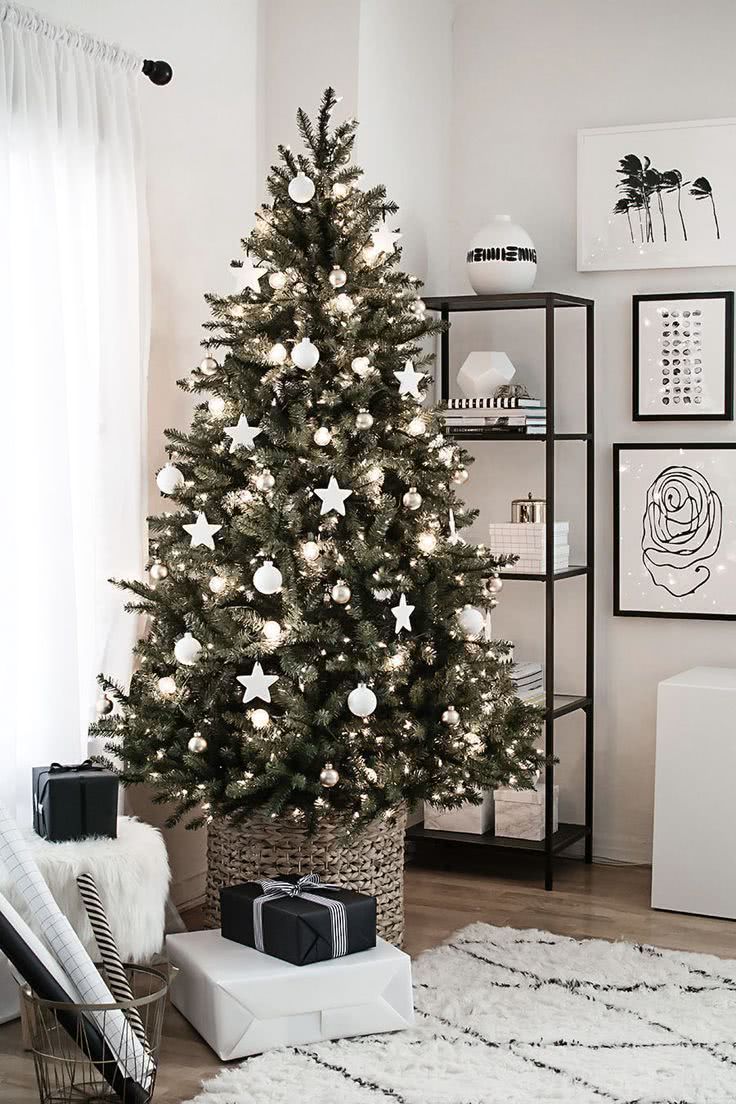 White trees began to appear as a way to emulate the snow on them, during the winter. Today they have been established in the Christmas tradition and can be found from classic models, or other more modern ones. They can be decorated with a few ornaments and lights, they will still look very nice and colorful.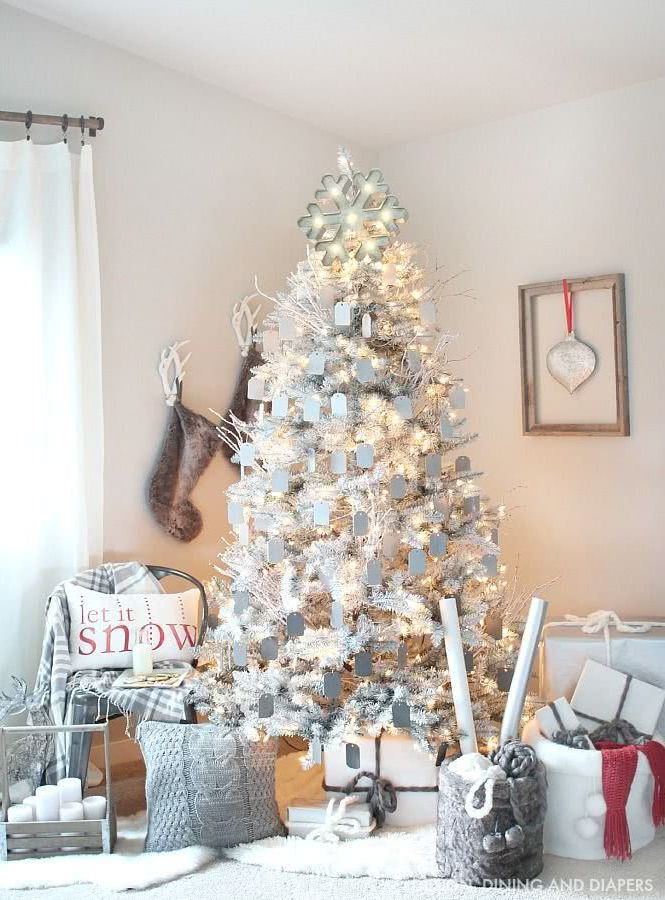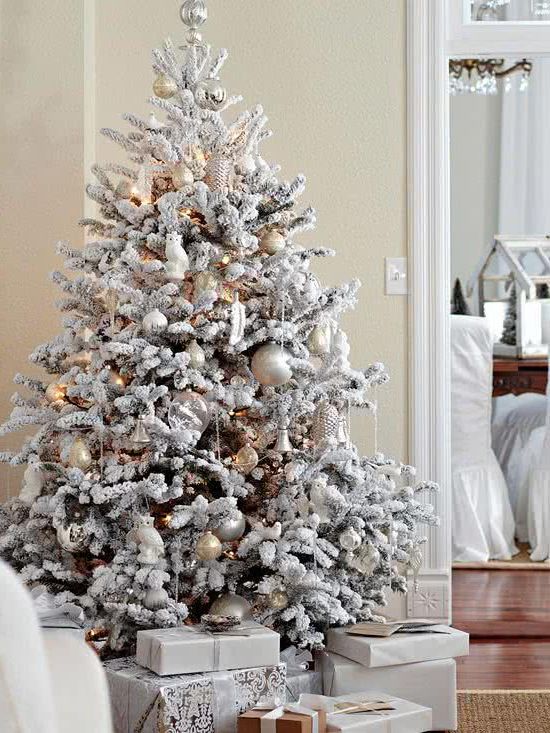 Pastel decorations
You can try another color scheme other than red, green, and white. What is being used for several seasons is the pastel color scheme. Pink, light blue, green and white, accompanied by gold details can add glamor to the decoration.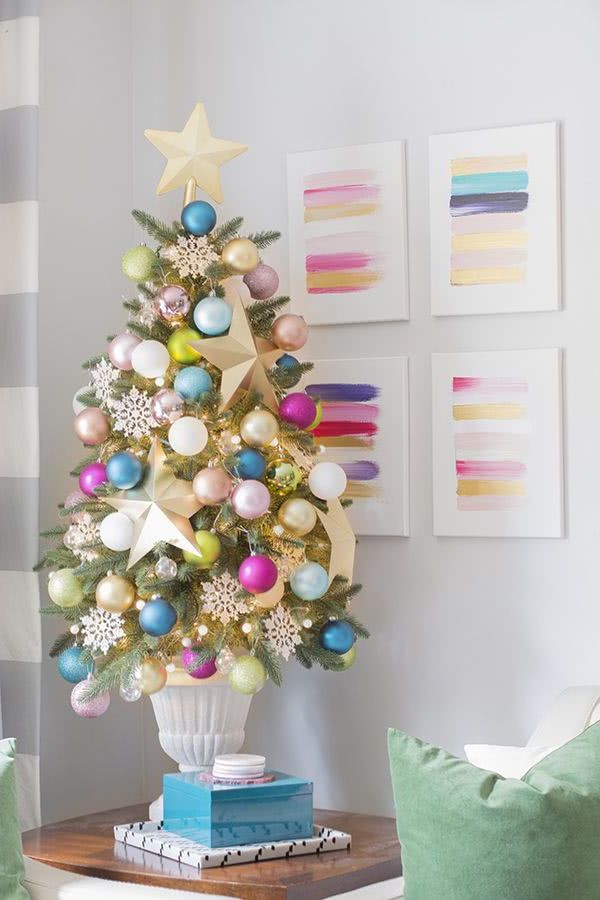 The pink color is a nice and soft color, and it has earned its place in Christmas decorations. It is not that it is a color that looks fantastic anywhere, but depending on the color of the walls and armchairs in the room, it can be favored in some cases, especially in homes where the predominant colors are neutral.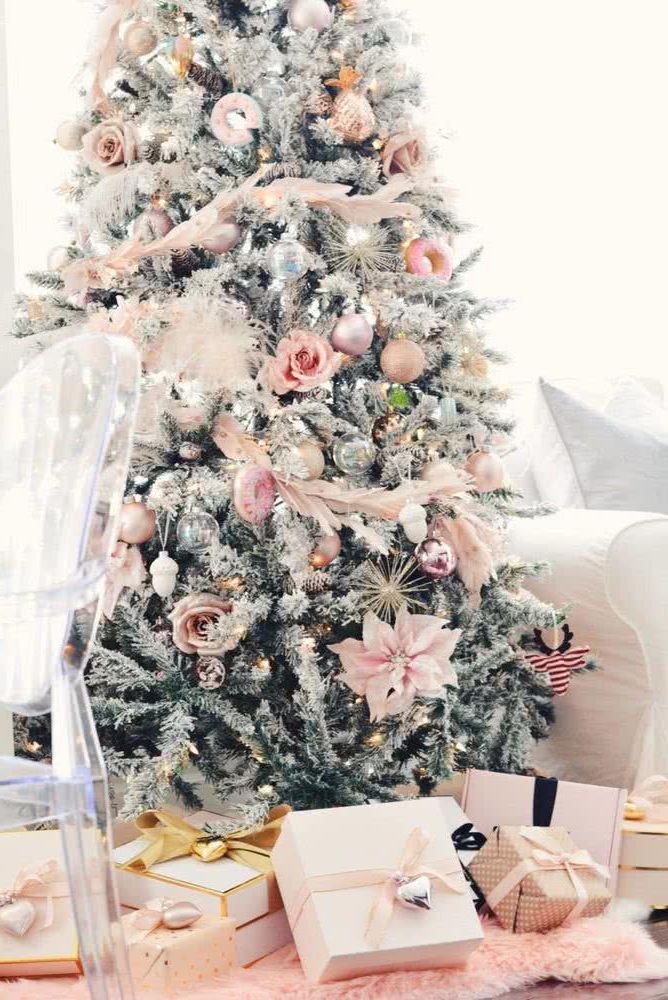 The same happens with the light blue color.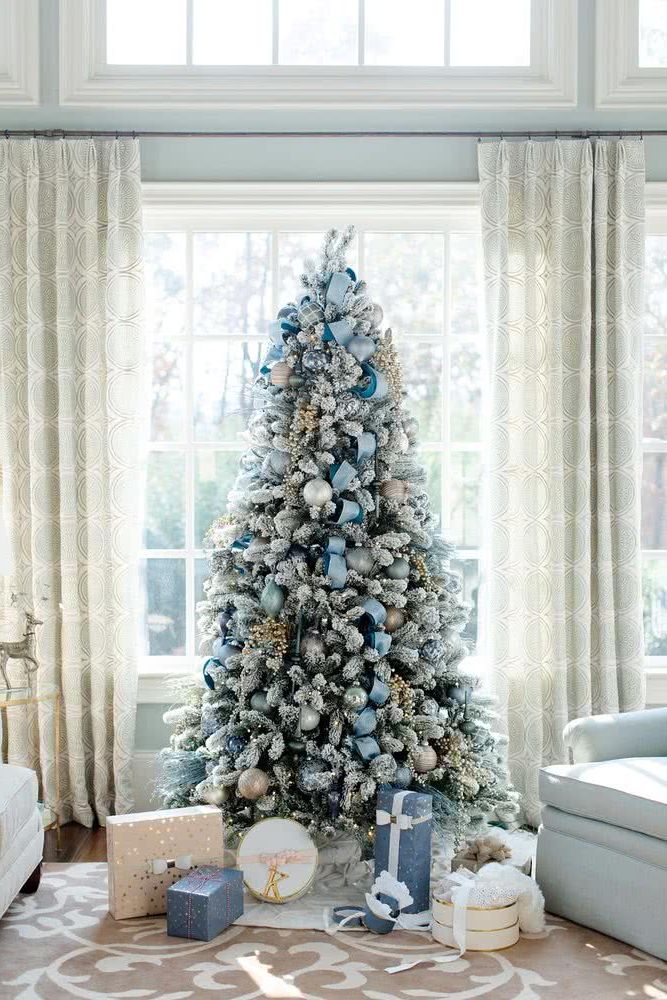 Classic red and green decor
This segment basically consists of the well-known green trees, with predominant red and gold decorations, although small touches of other colors can be used.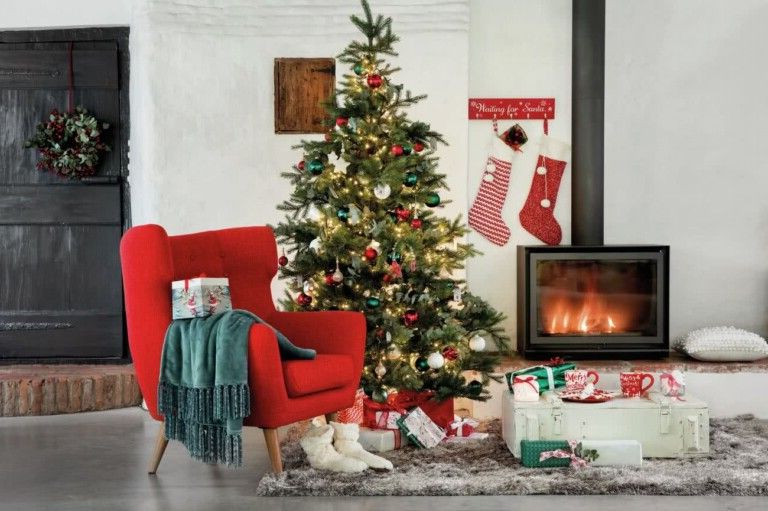 The traditional always looks good and is the most forceful symbol of Christmas. The fact that it is a classic decoration does not mean that we cannot be creative and achieve an original and beautiful proposal.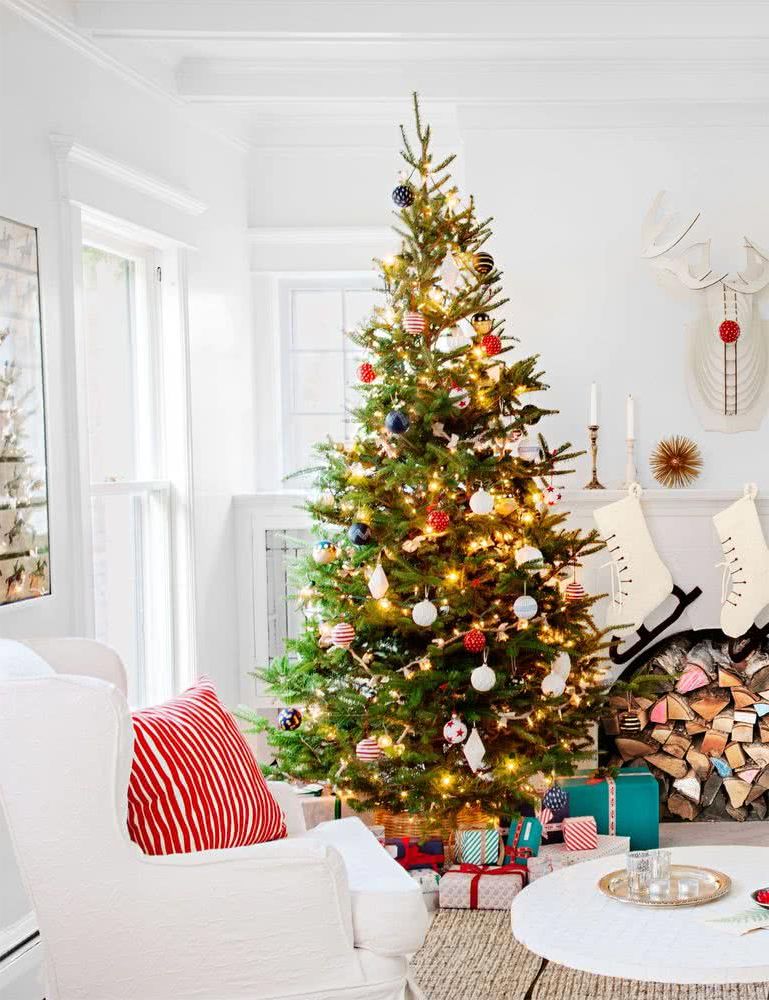 Classic Christmas trees are probably the most distinguishable decorative representation of the December holidays. Its classic green colors, adorned with red, gold and some other variant, are the most chosen year after year, by millions of people.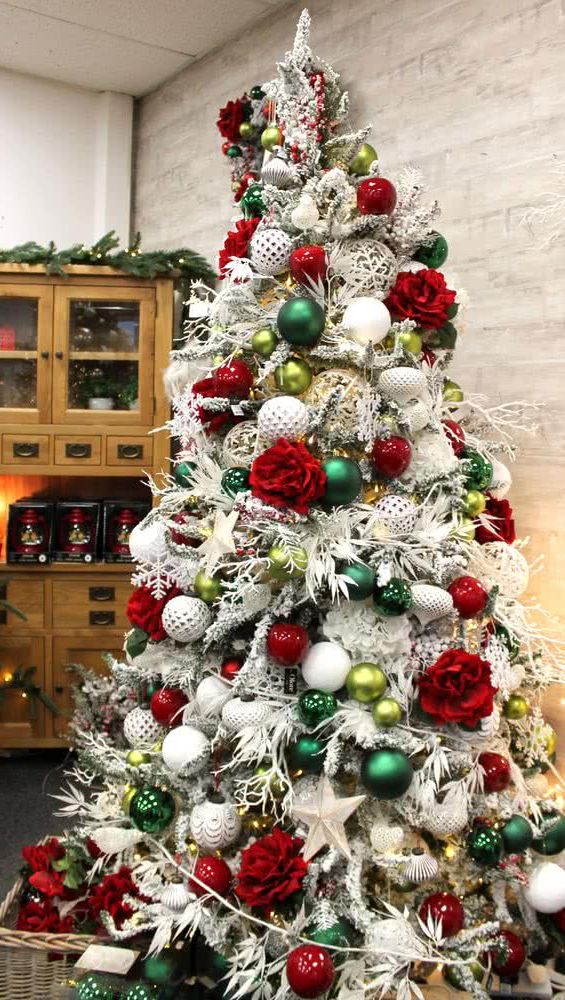 In these photos you can see various models, which handle different designs of ornaments, but which, in turn, follow a pattern that is the main theme of the tree.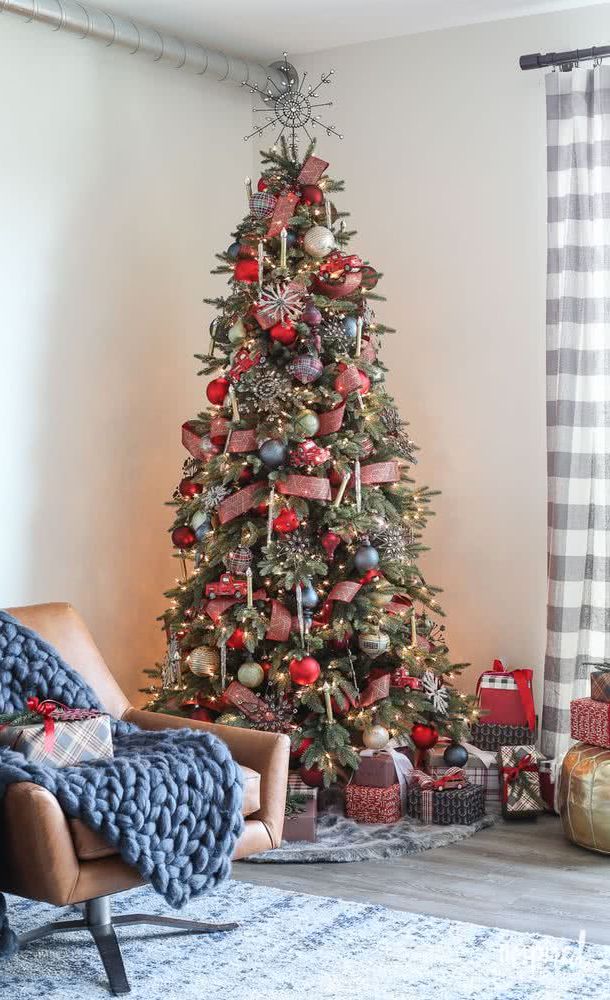 For example, the cards that are hung from the branches, the pine cones, messages on small scrolls and the fake snow are details that make the difference, but without leaving the classic segment, which always promises very good results.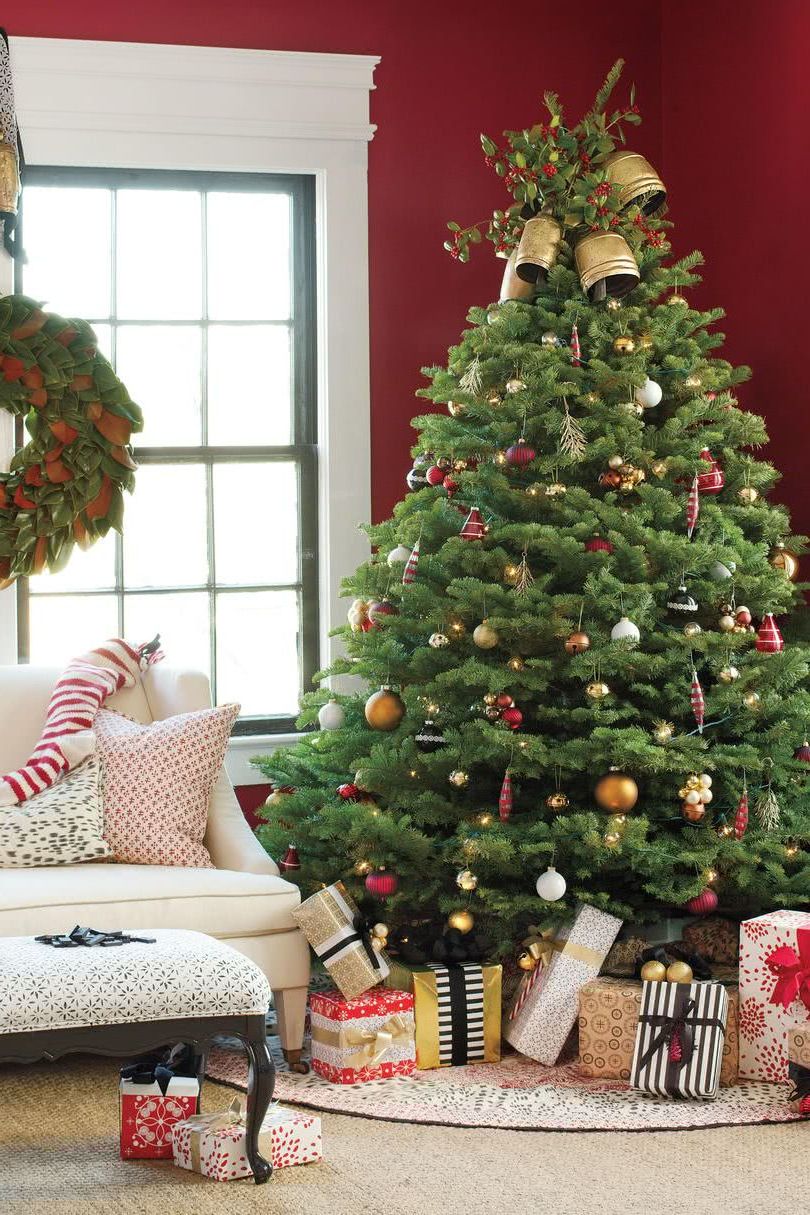 Another tree decorated with traditional pieces in red and gold, without garlands.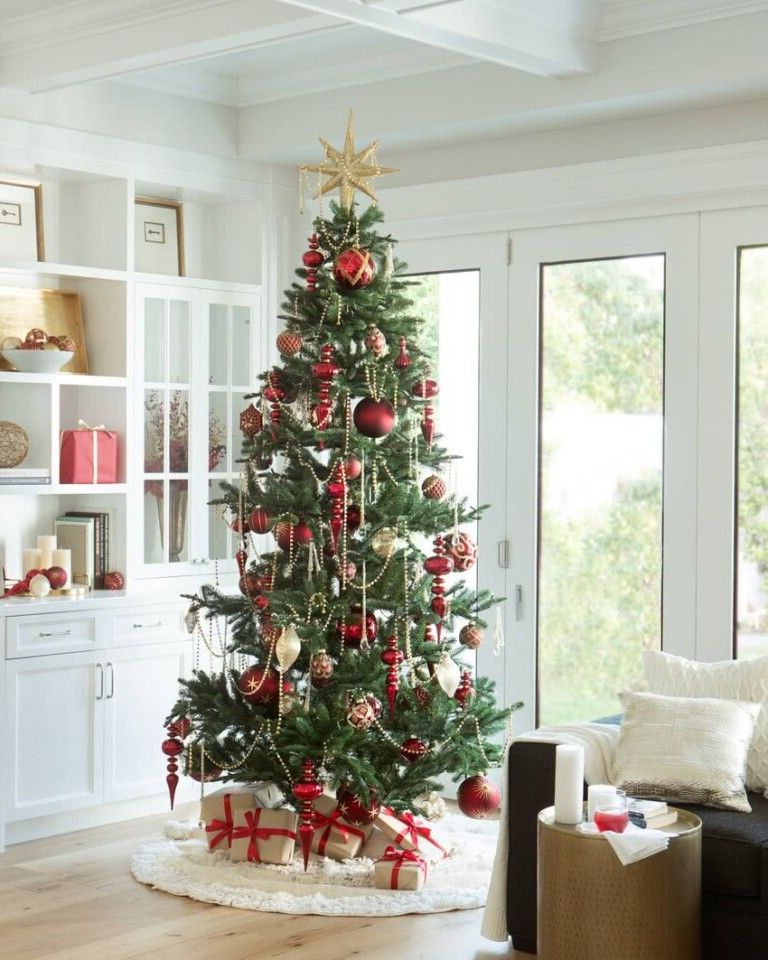 Another traditional but very striking decoration, with garlands of crystals.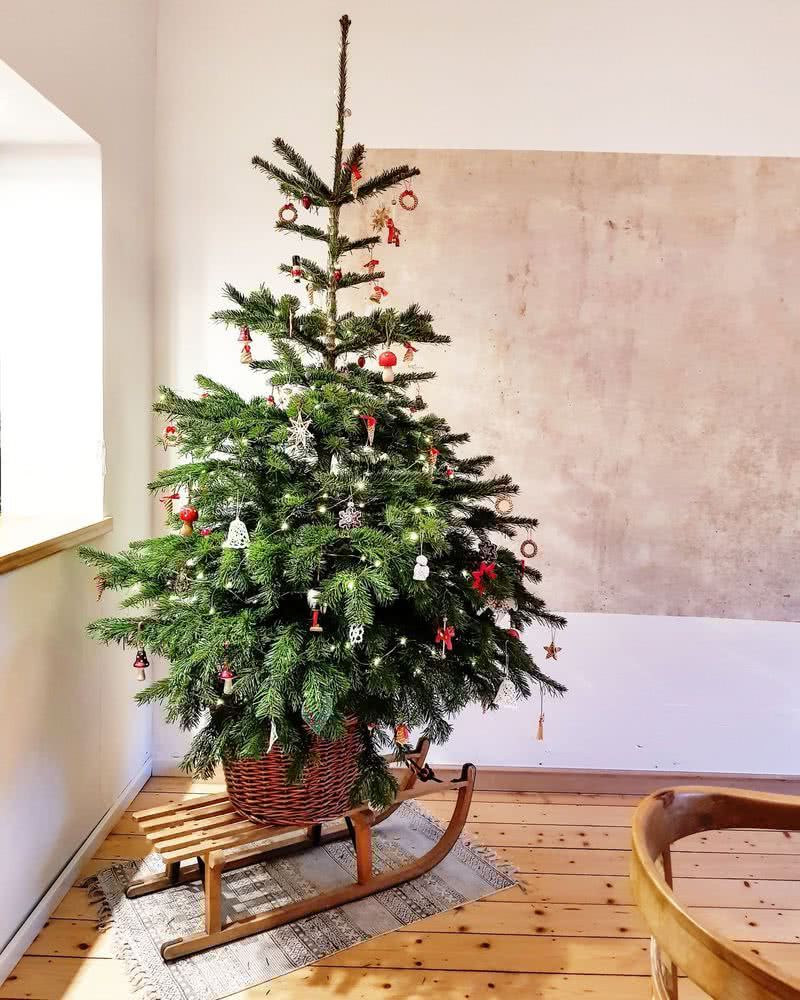 The most modern and avant-garde trends propose trees decorated with many colors, accompanied by all different spheres, which achieve a very psychedelic result.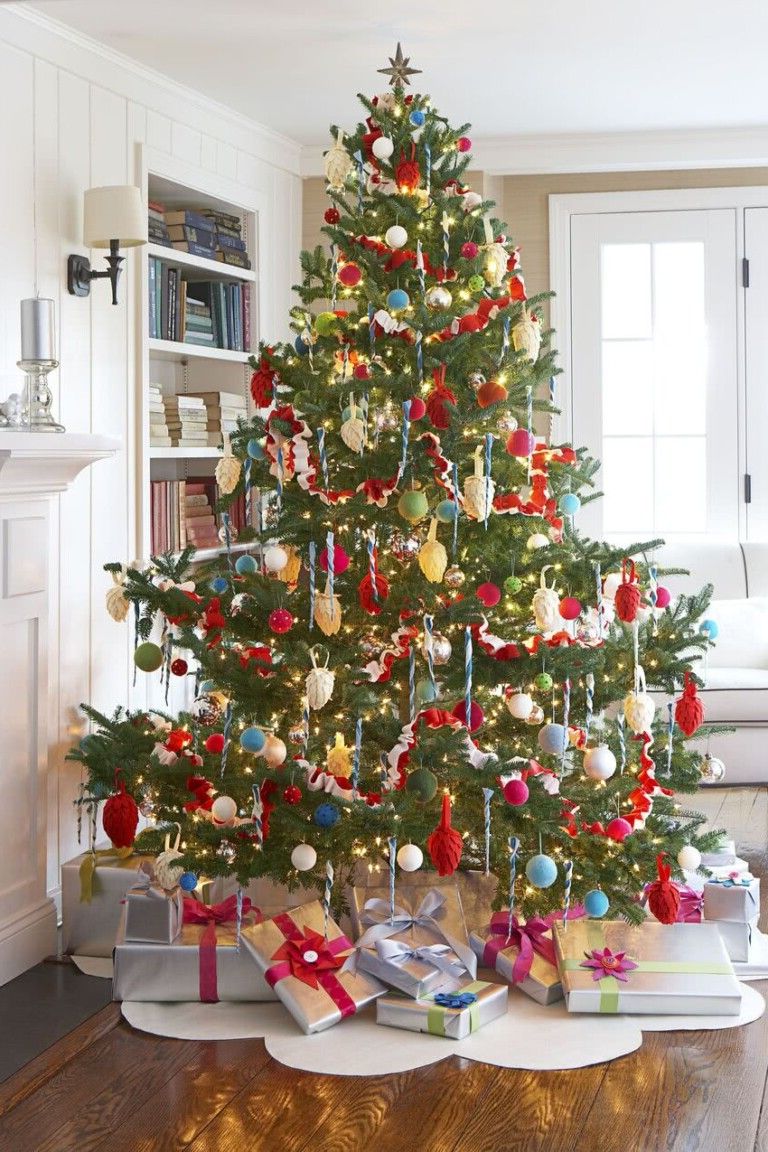 At times it makes us forget that we are in front of a Christmas tree, although for many, the combination is fascinating.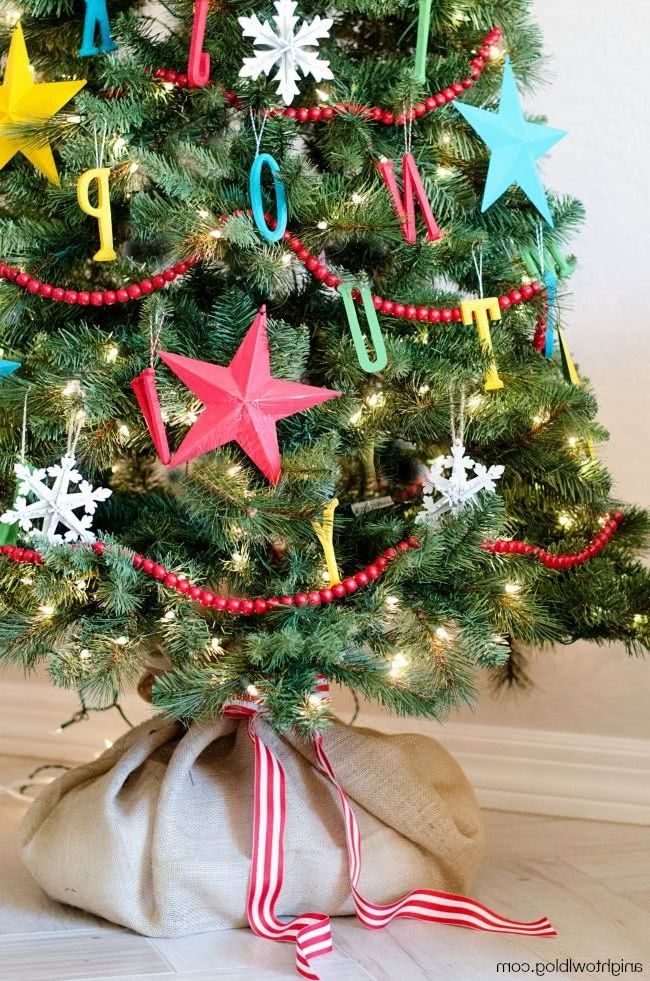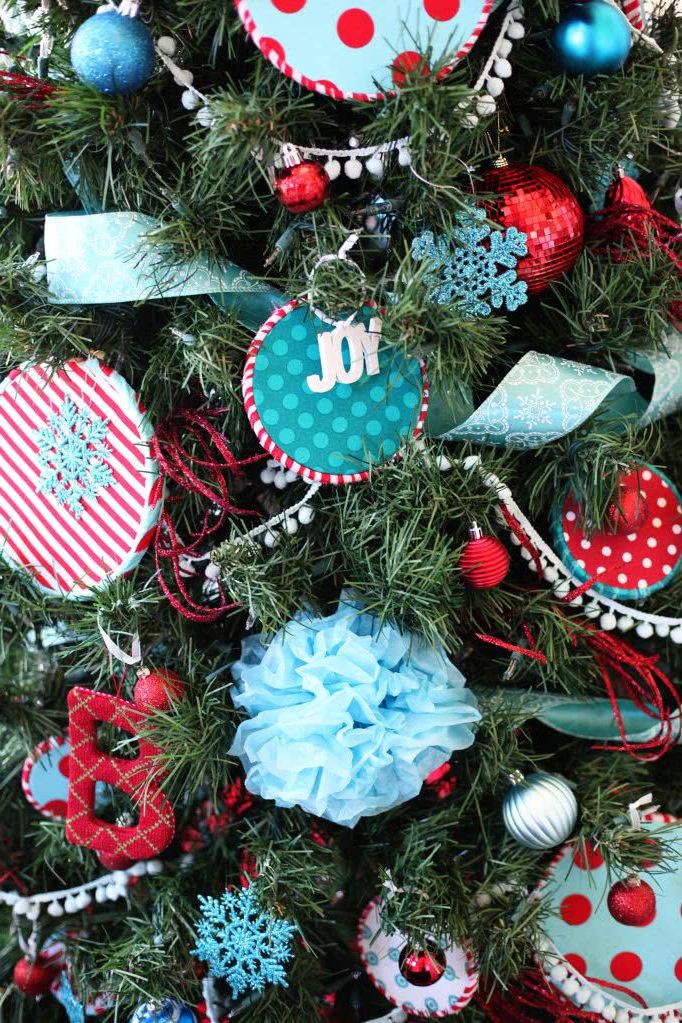 Unusual colors
Unusual colored trees are also another trend we have seen in recent years.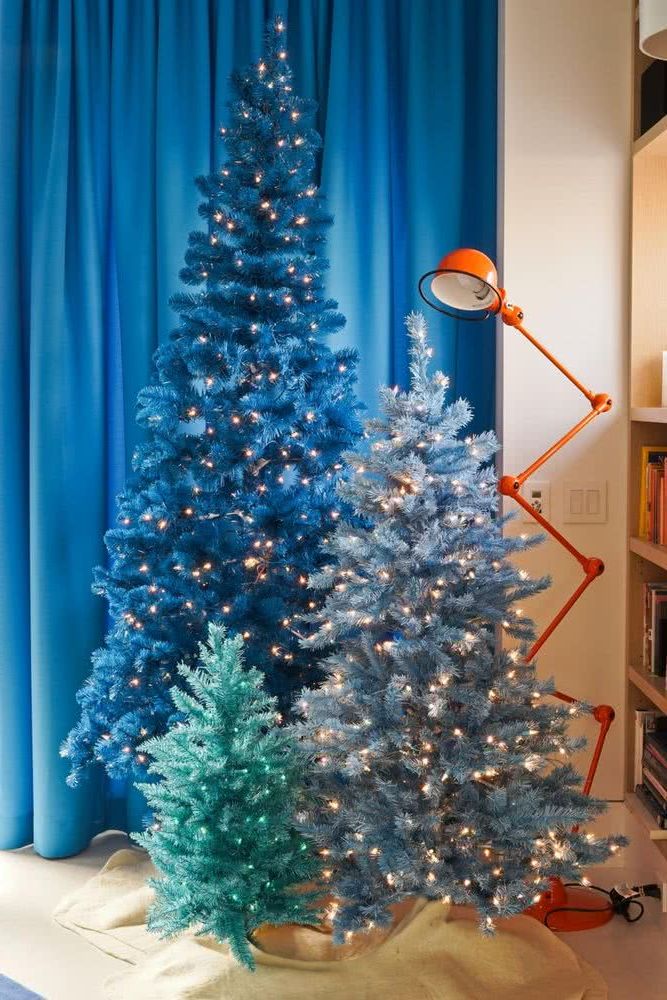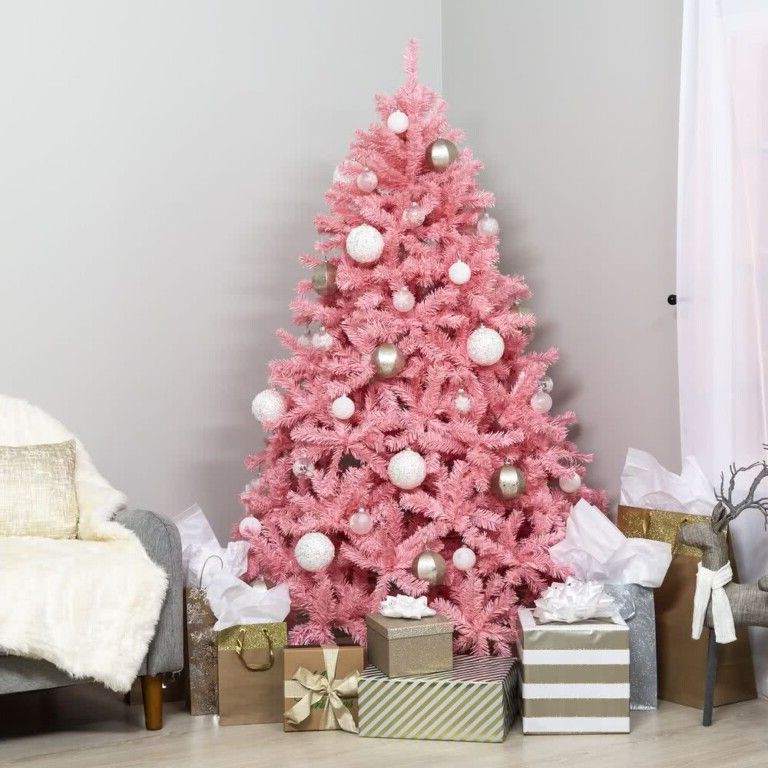 Without a doubt, this is one of the trends that never go away. That is why it is evident that this coming Christmas, they will also be seen as decoration in many stores and Christmas arrangements. It is about decorating the tree with small thematic figures and all kinds of dolls and accessories that are related to a theme.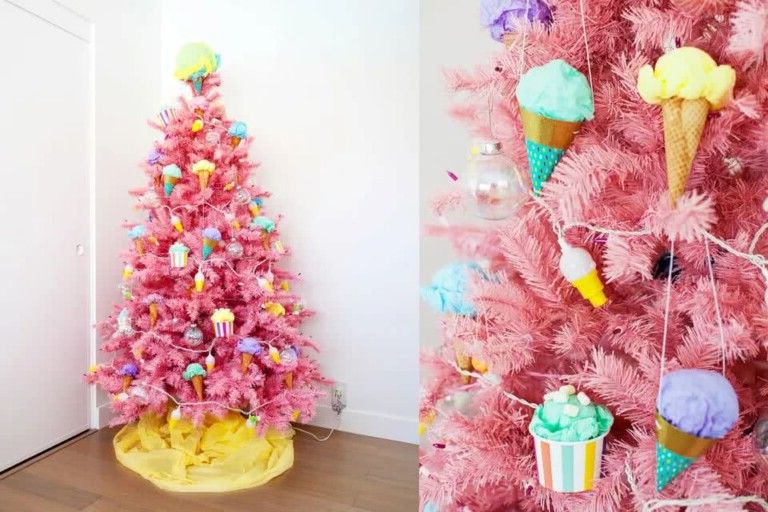 For example, above we see the theme of ice cream. Below, the tree has been decorated with flowers.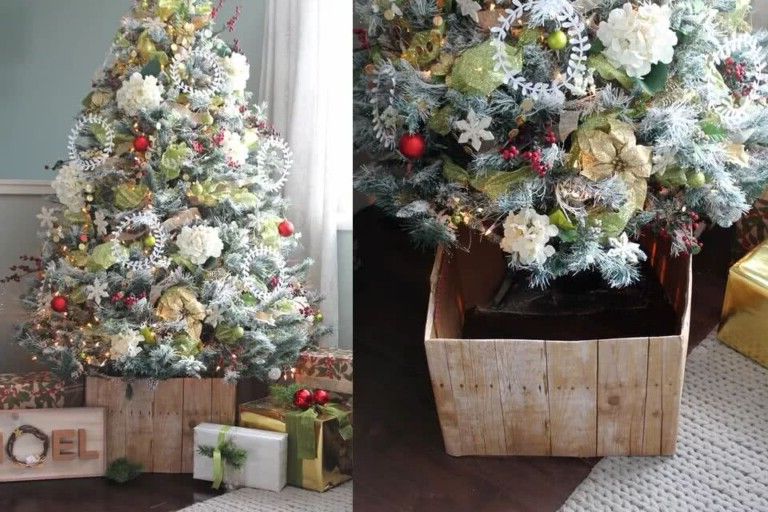 In this type of decoration, creativity is the limit. These photos that we see can inspire you to create your own Christmas tree decorated in a unique and original way.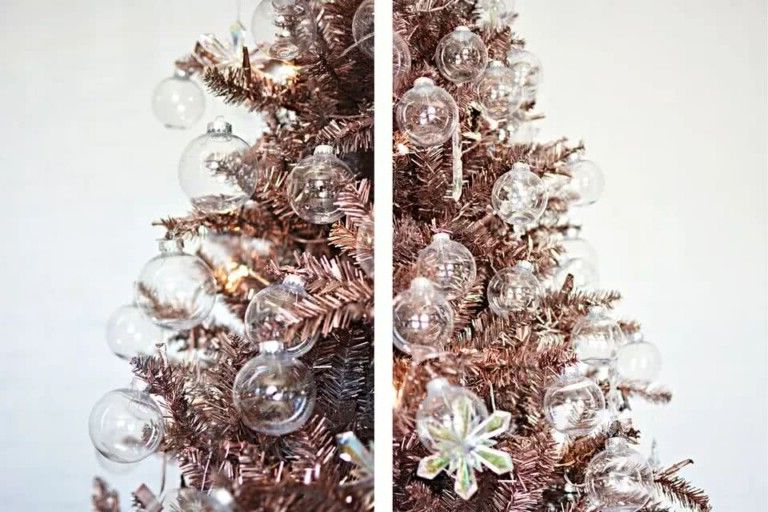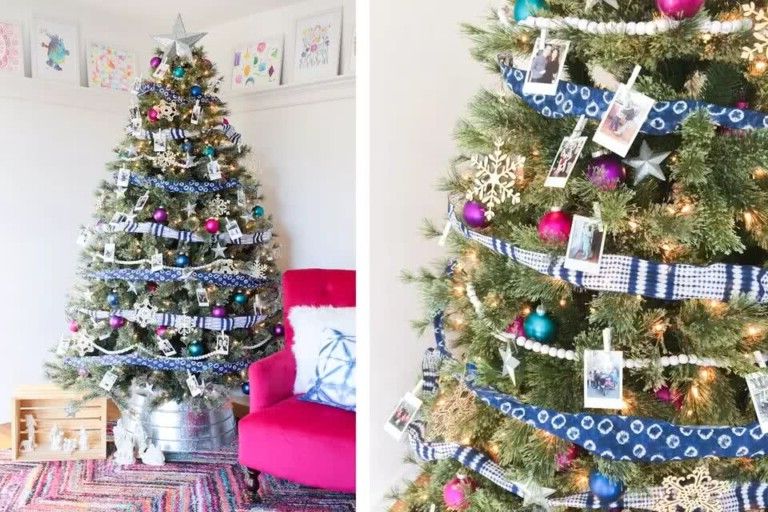 In these cases, mainly wool pompoms have been used, or in the image above, family photographs.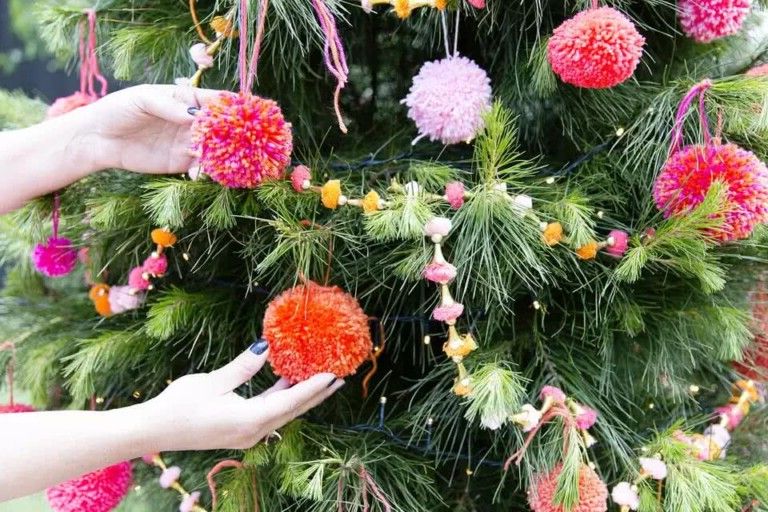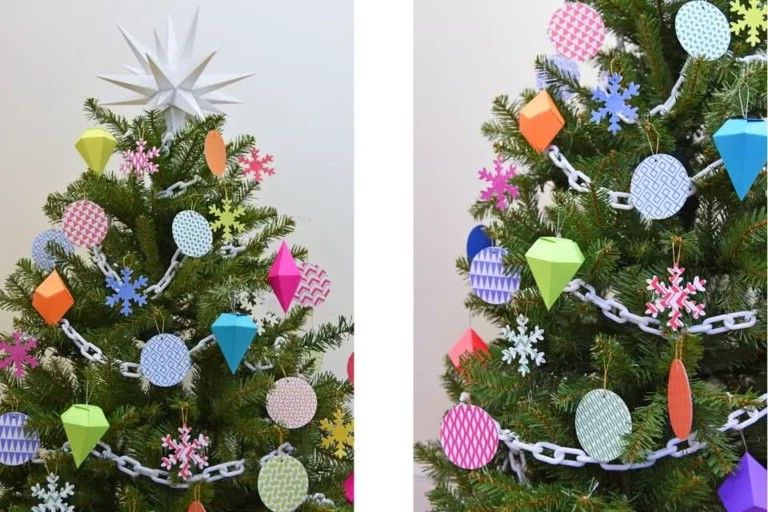 Embellishments made from colorful paper can be a beautiful decorative motif. Or dolls of elves and Santa Claus.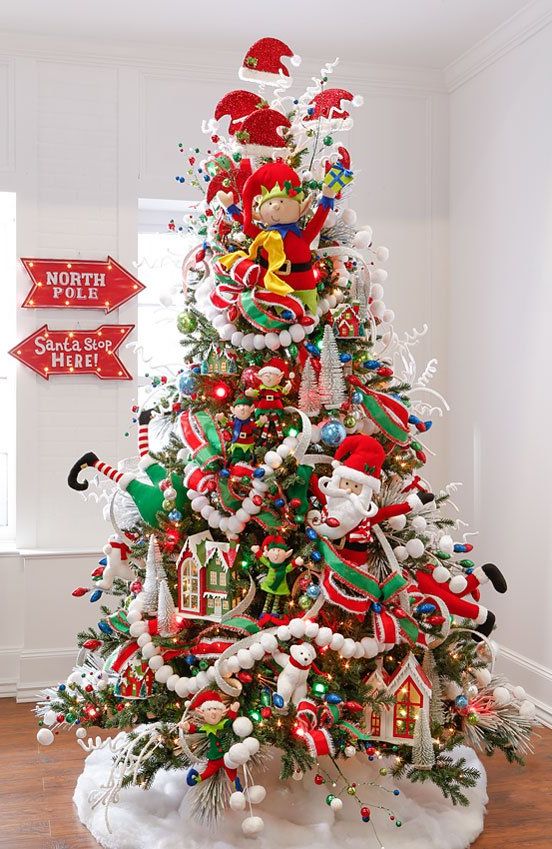 We all dream of a tree loaded with sweets and treats, in the best movie style. Well, not only is it easy to do, but it looks great and is an option that your children will never forget. An option full of fantasy.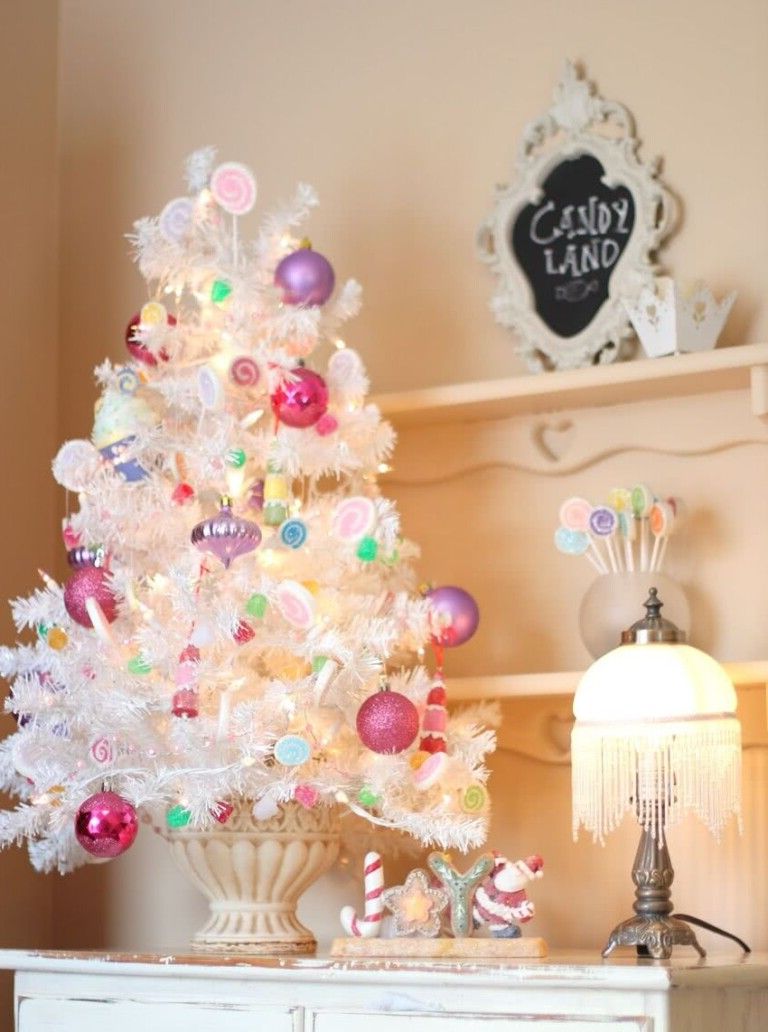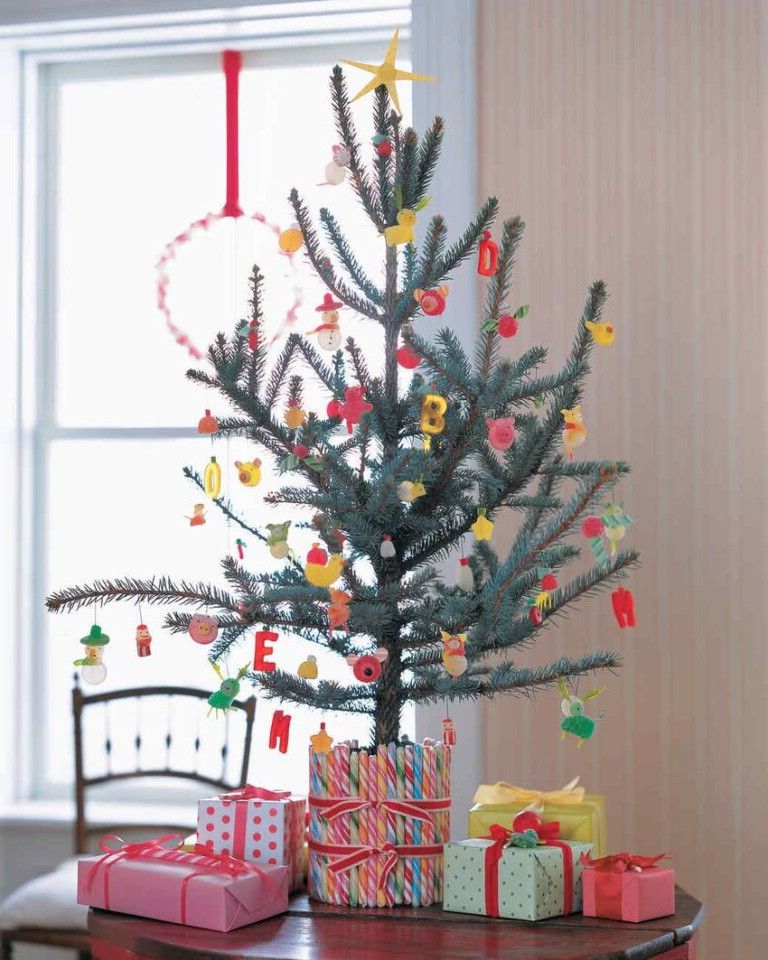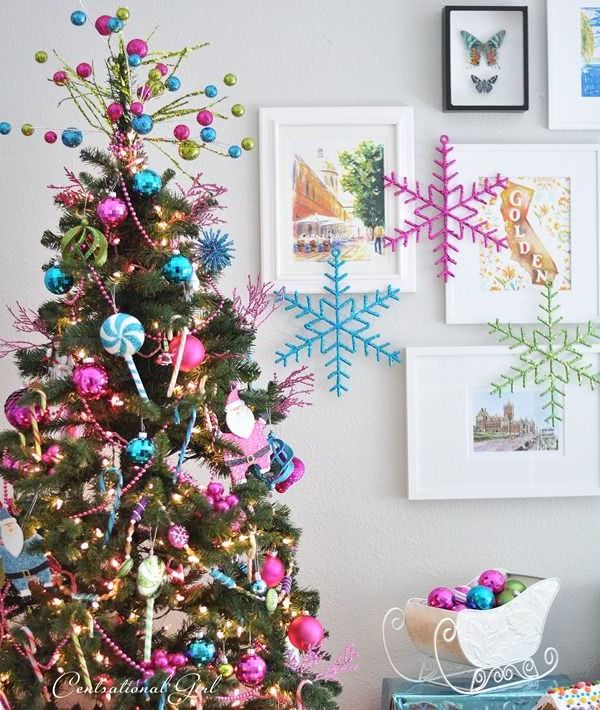 Bored of the same Christmas trees every season? Surely you think of something original that you would like to incorporate into the Christmas decoration of your home this New Year's Eve. The Christmas tree that is the protagonist in the living room and the most important in the decoration of the holidays, can be very original if you take into account these suggestions that we show you, that you can do by yourself at home.
With chains
This type of proposal is gaining more and more strength.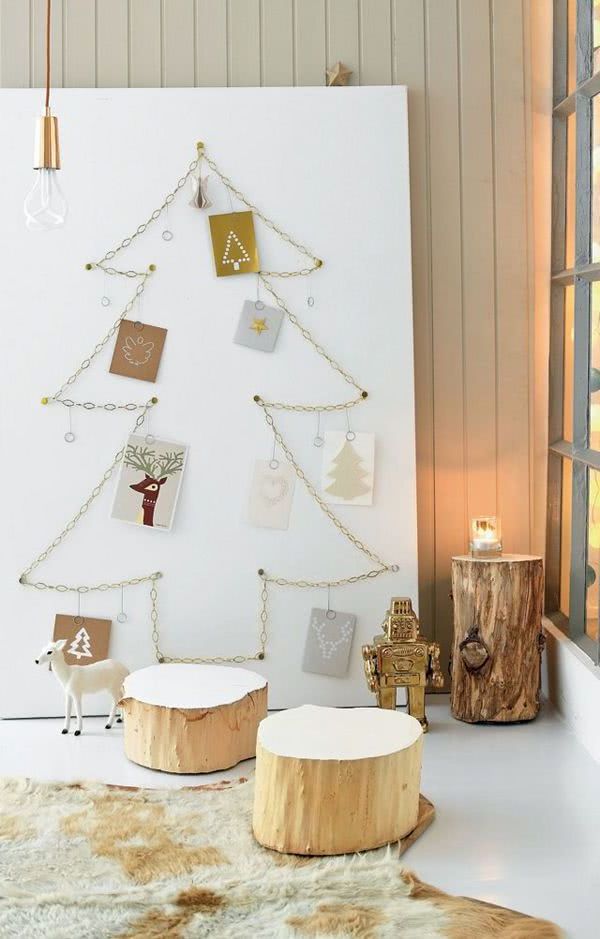 With wood or branches
You can use logs and place them on the wall to turn your tree into something totally different like in the image below.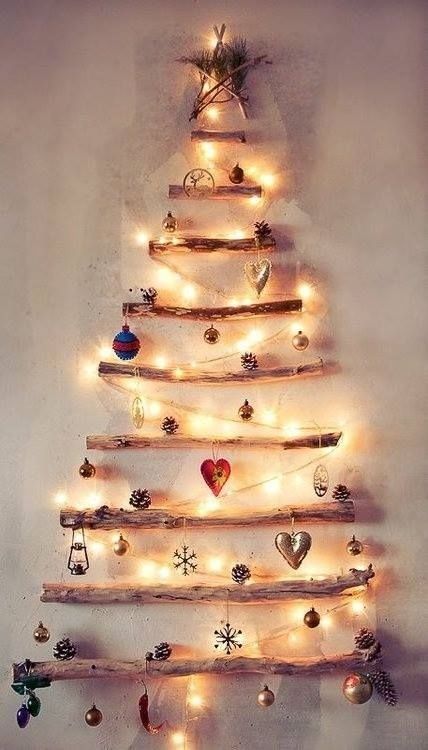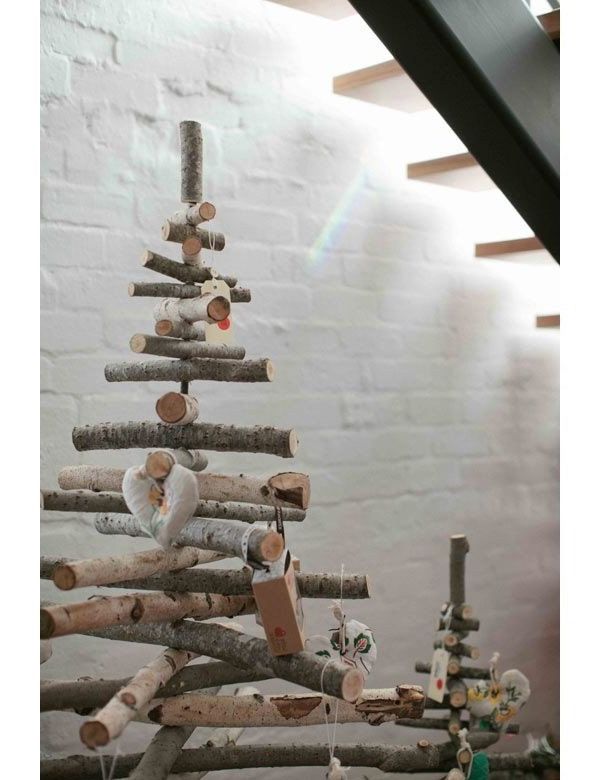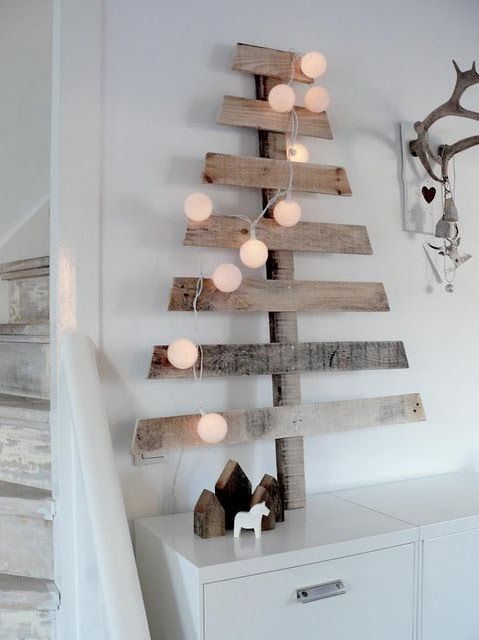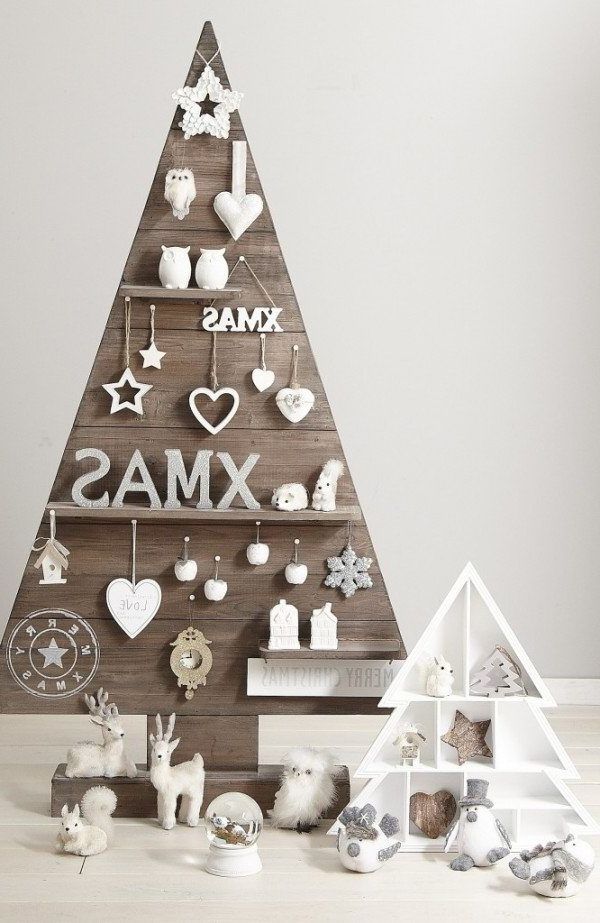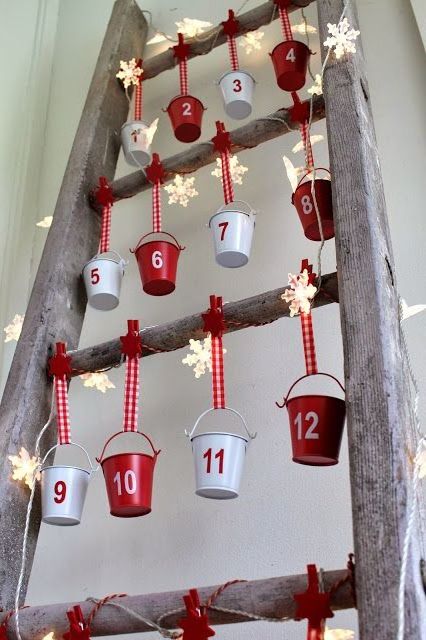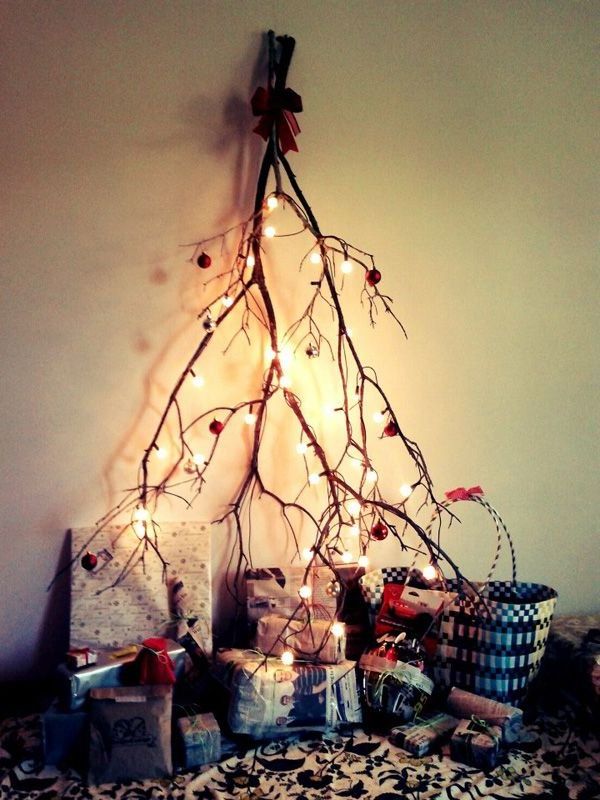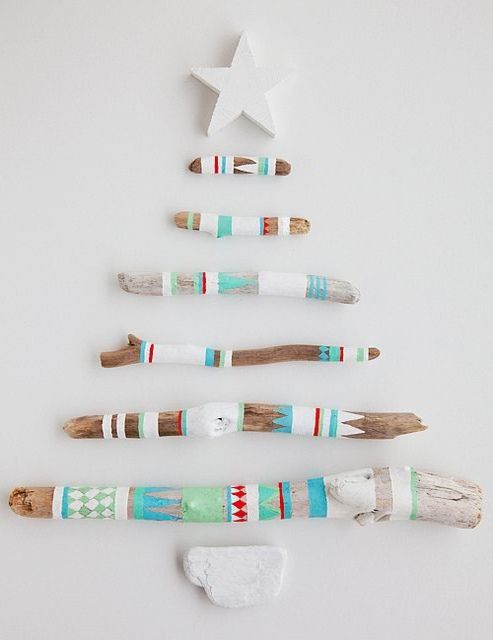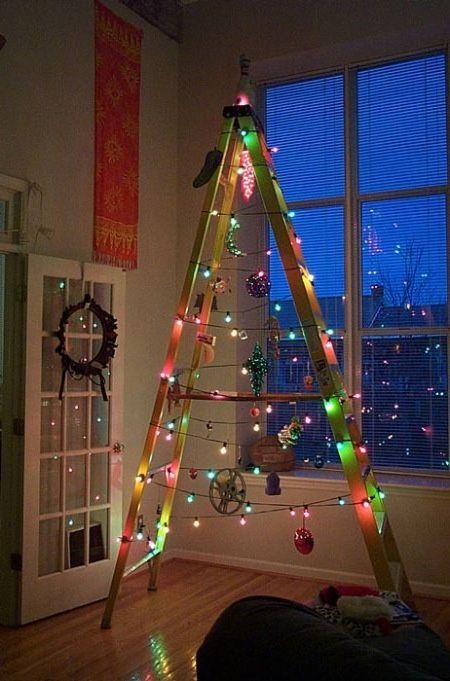 Cork trees
You can recycle corks and make an original upcycled tree that looks attractive and everyone will love. Corks, wooden logs and even empty egg cartons lend themselves wonderfully to arming yourself with an original and colorful tree for the living room.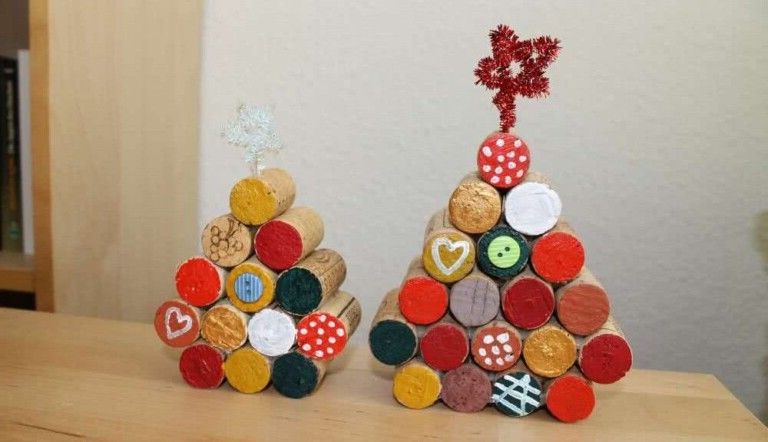 With time still to try new Christmas decoration ideas, take advantage of these suggestions and make yourself a tree that everyone admires.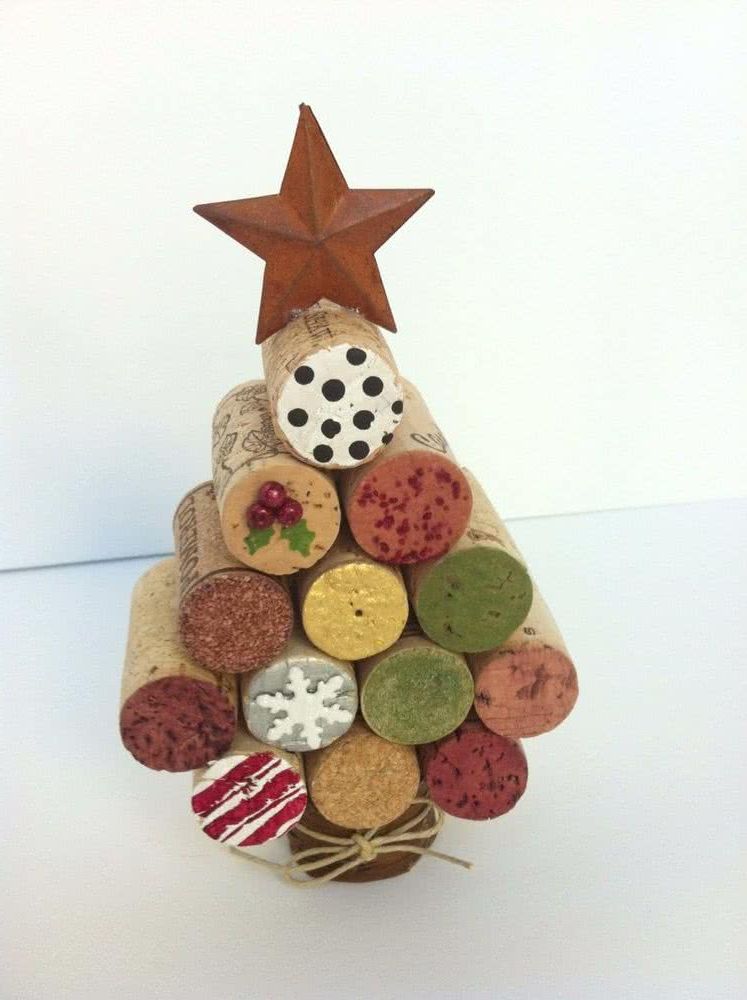 Pineapple christmas trees
Pineapple Christmas trees have taken social media by storm this past season and will surely continue to do so this year. It's a wonderful way to add a tropical touch to your décor. All you need to do is hang some metallic or complementary colored decorations from the leaves.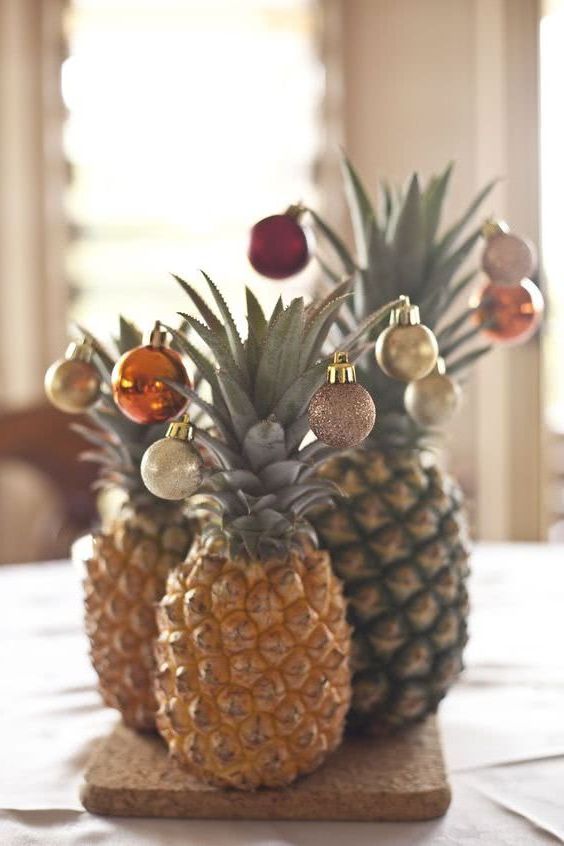 Trees drawn or drawn on the wall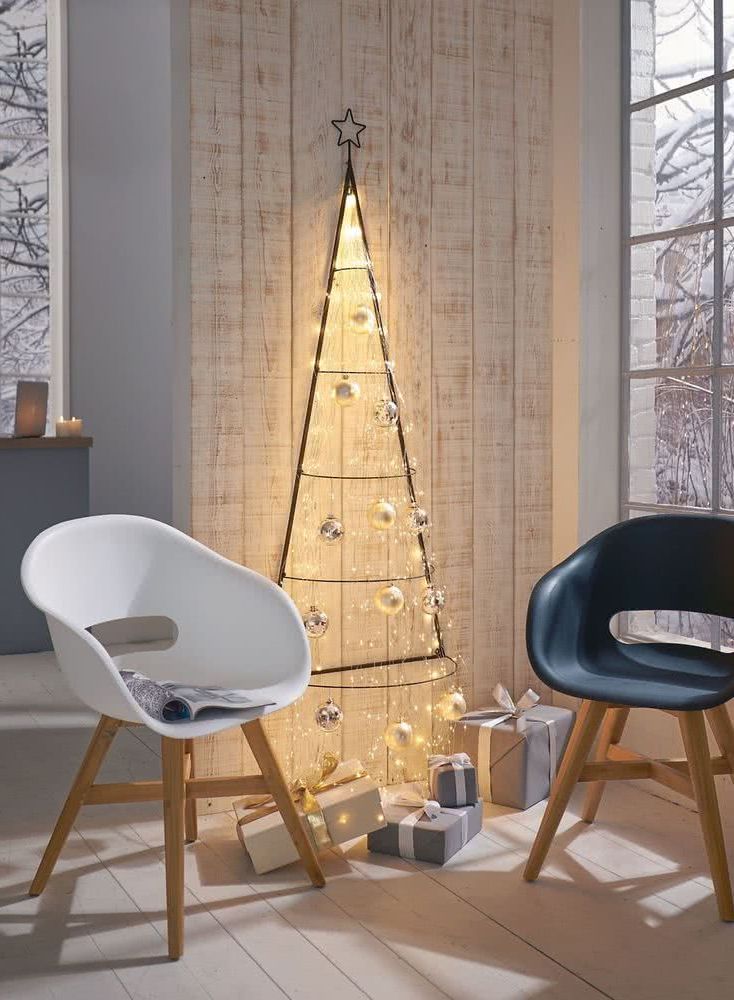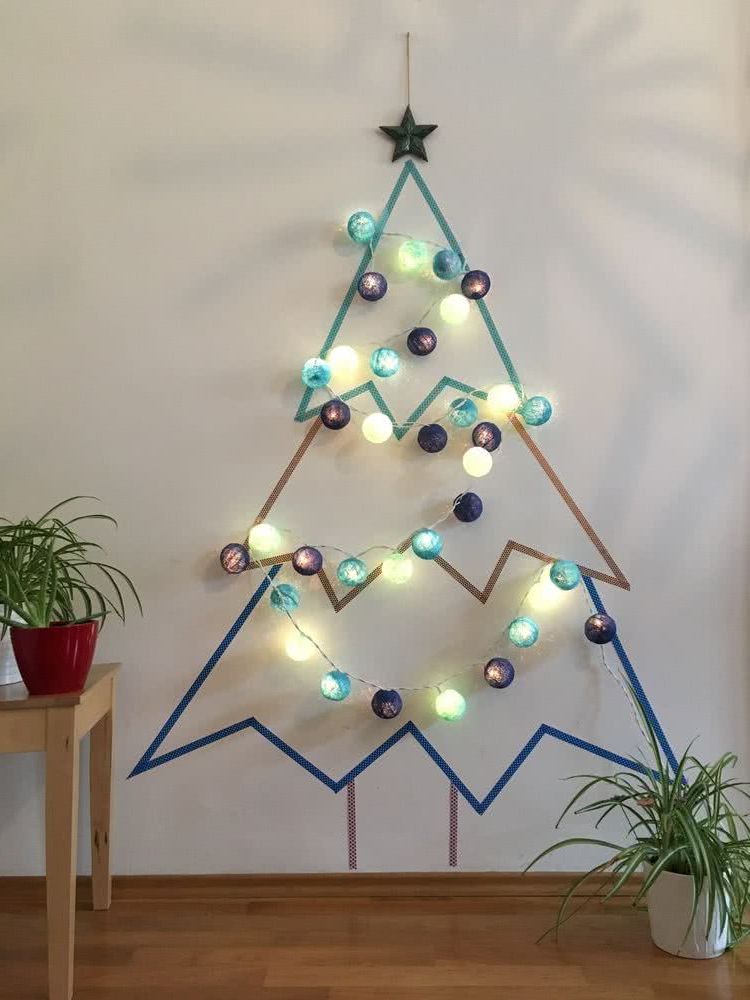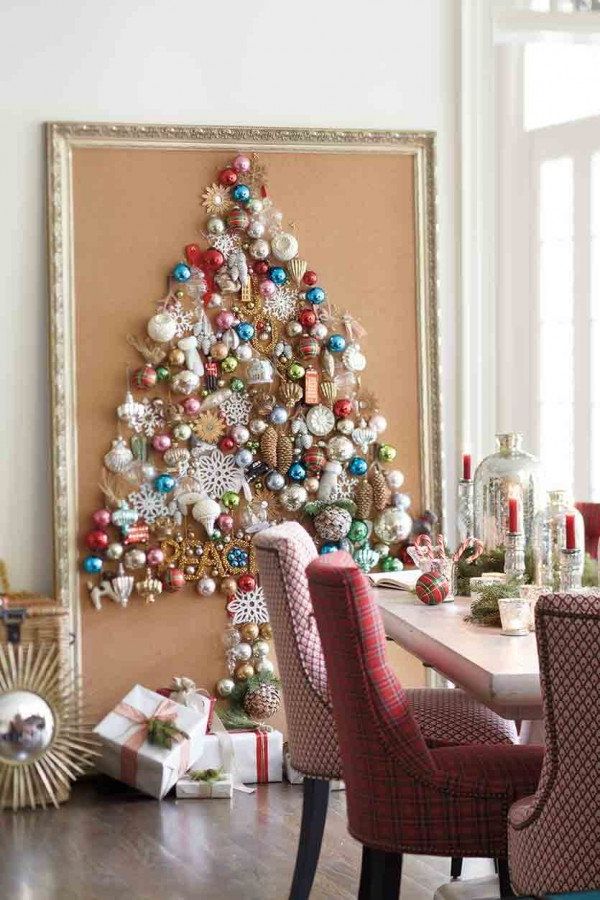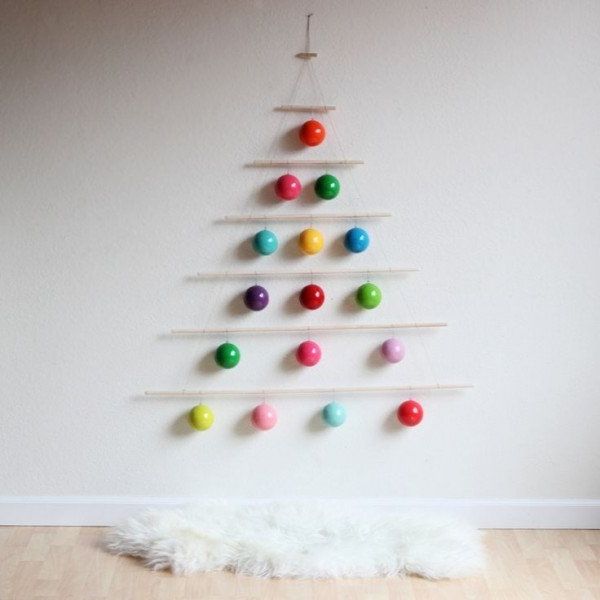 If you are looking for an original Christmas tree, this idea may interest you. It is about forming a tree on the wall, made up of many decorative objects: pictures, flowers, dolls, letters, numbers, key rings, etc. In addition to decorative objects, ideal words for a good Christmas spirit have also been formed: peace, happiness, love, and of course "Merry Christmas".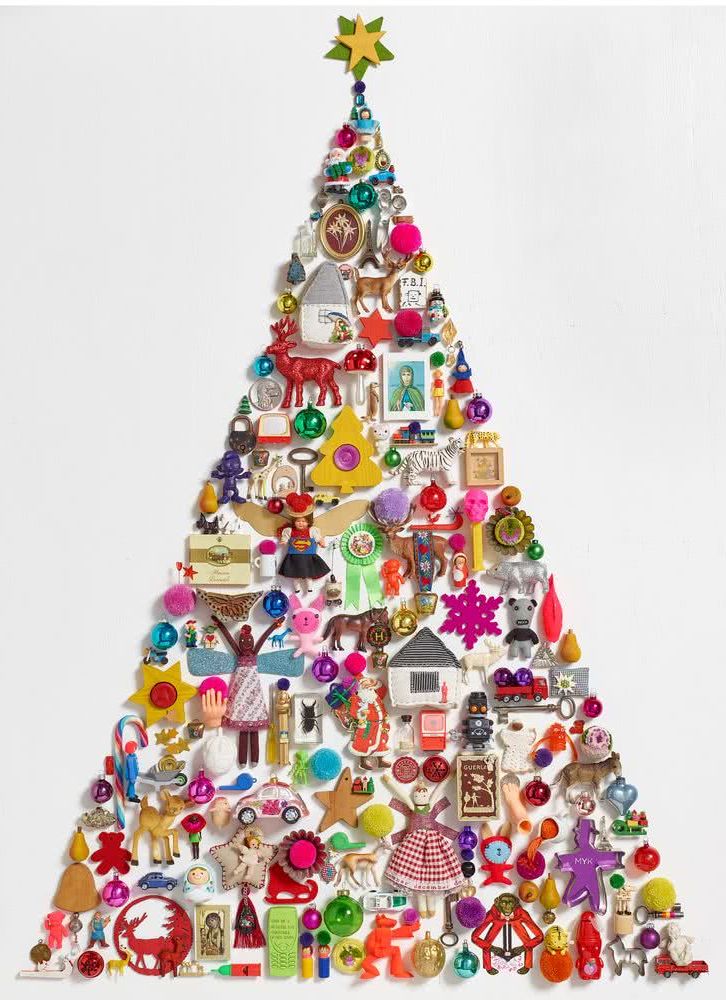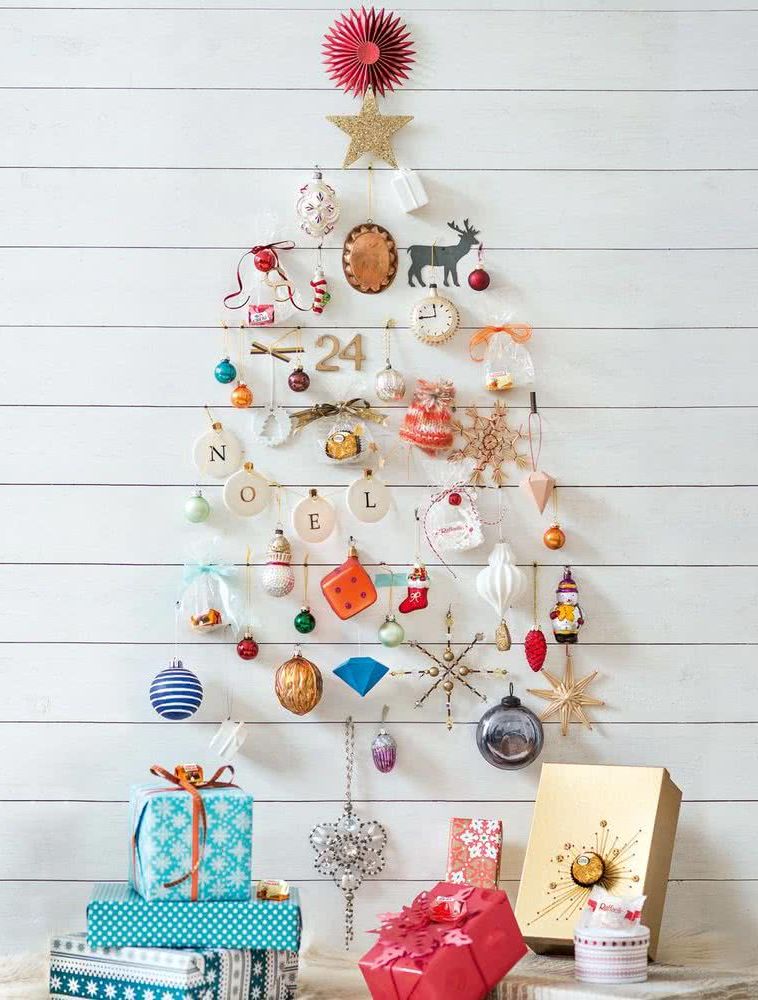 This is a simple but very pretty way to decorate the tree. You can also use them to decorate a branch hanging from the ceiling or above the dining room table. Bottle green, black and white can be a great palette.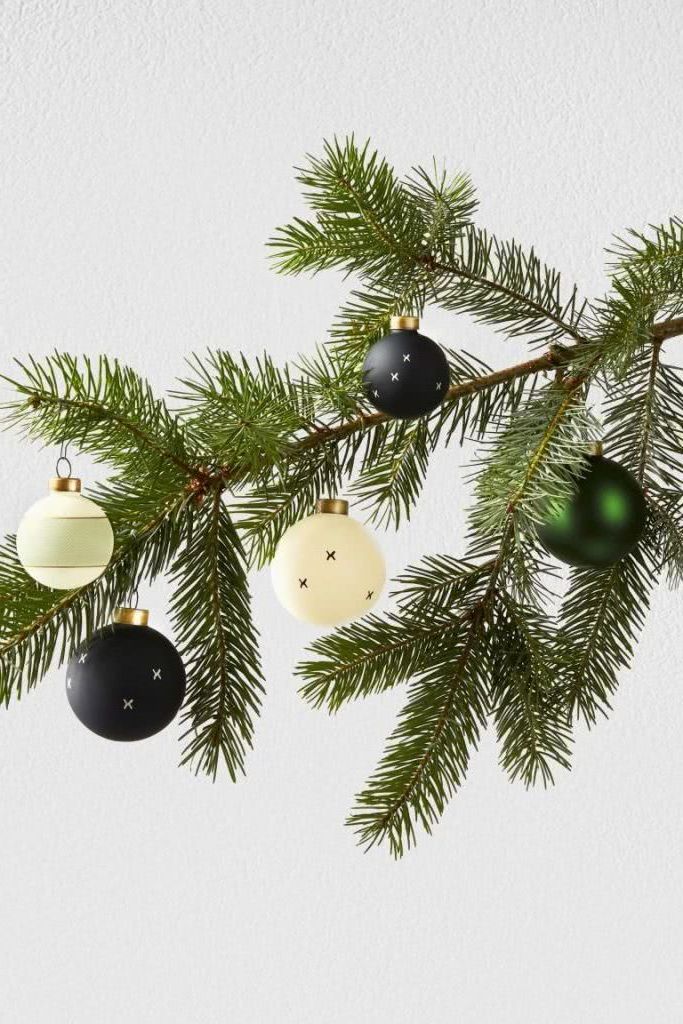 Flores
Flowers are also another trend that we have been seeing gaining popularity for a few years. They can be colored or white flowers. It will give a magical look to the tree.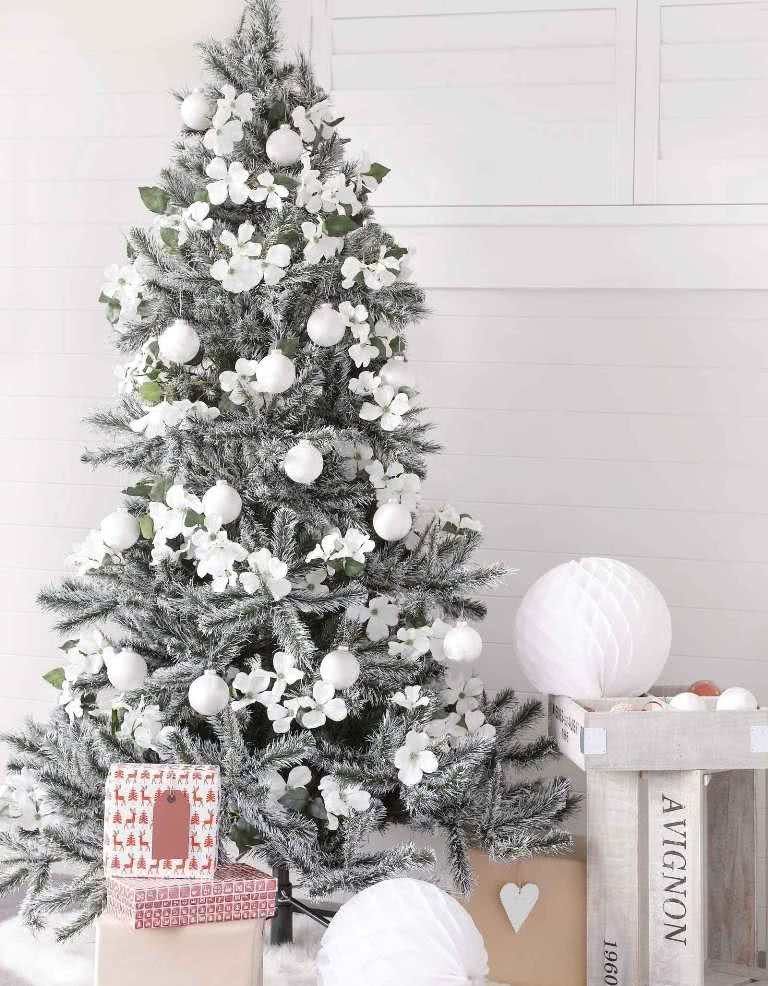 Floral wreath
This is another easy way to decorate with flowers. They are appearing in the market, garlands with very colorful flowers.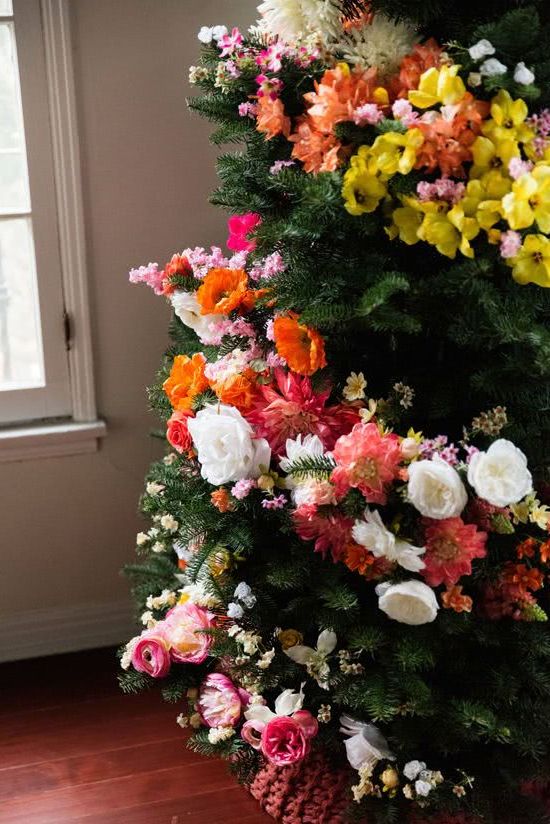 Galvanized Tree Skirt
If you are wondering how to cover the foot of the Christmas tree, this is an excellent idea. Instead of covering the base with a tree skirt, you can use a metal container.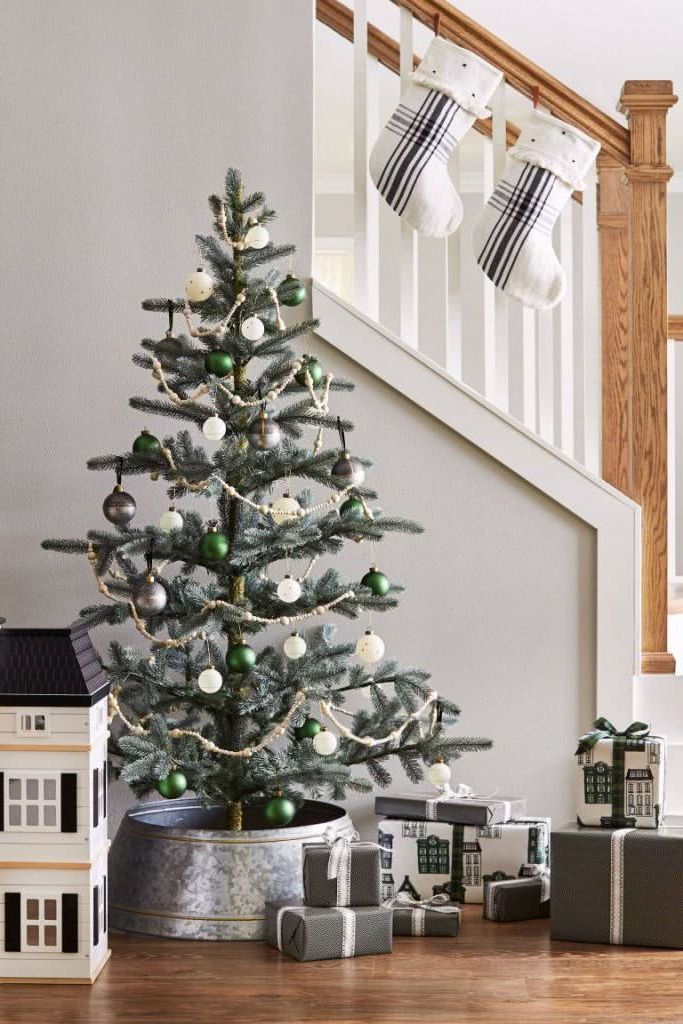 Knitted tree skirt
This is another trend that you have surely already seen. Chunky knit blankets took social media by storm last year. Simply choose the colors that suit the color scheme of your room.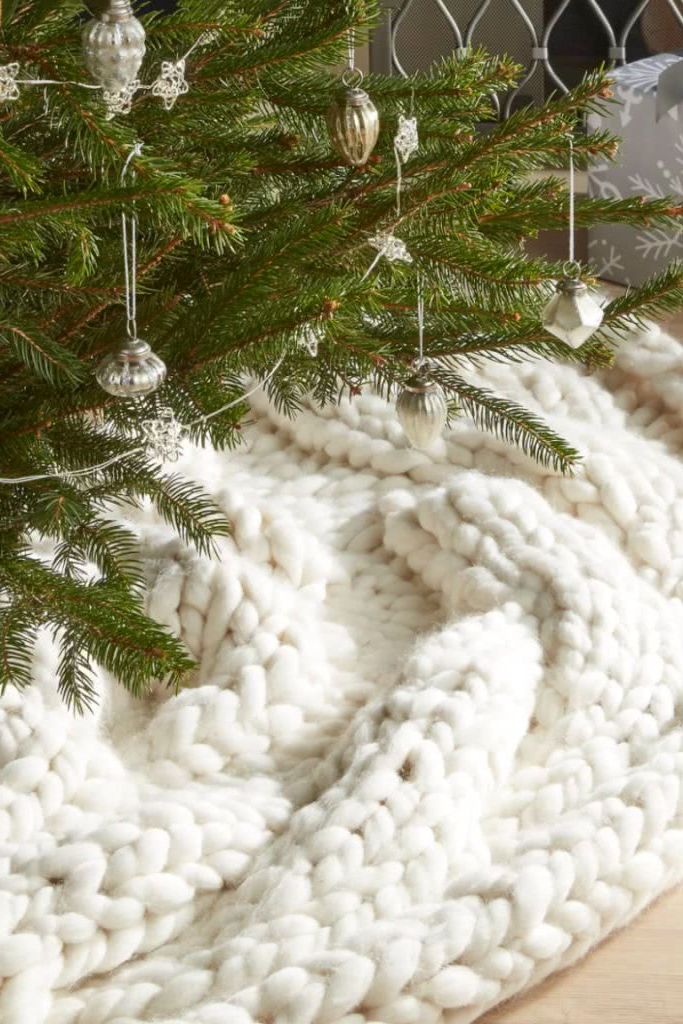 Animal ornaments
Animals with a matte finish, mainly in white, are another option to consider.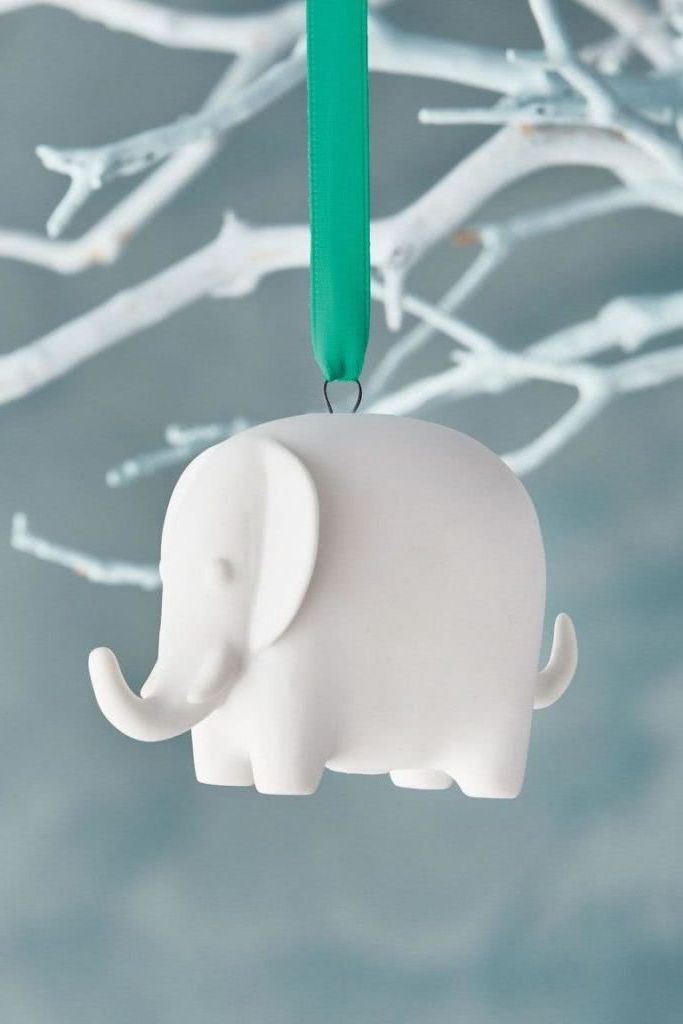 Agate ornaments
Colorful stones are also being used to decorate the tree, such as this beautiful blue-toned aǵata.