Together but not mixed. Some in front, others behind, with a game of volumes and heights… That's what deco compositions are like!
CHARMING IDEAS
Observe and create. A decorative composition transmits pleasant sensations, it has a relaxing effect, it can also be a source of inspiration or even lead to a moment of fleeting escape. Try to make yours.
Photos and more photos, some object of dubious origin and another made of silver… The still lifes that previously, presumably, decorated sideboards and consoles were a mixed bag that, moreover, was so burdensome that it overshadowed the most divine piece of furniture. What has changed? Everything, almost. Now, the deco compositions, including those on the walls, are more delicate and lighter, the Nordic influence is noticeable, but also a new way of decorating. To group objects with style there is no exact science, but there are some keys that can help.
Mix of letters and frames. Corporeal or 3D letters are in fashion and are perfect for invigorating a still life made up of paintings, sheets, photos, postcards… What's in it? A single capitulate alone, or several separately, in a crazy version of alphabet soup. But also, several forming words, almost always short and in English such as Love, Happy, Smile …, give a lot of play. They are made of various materials, but the letters/words, from La Factoría Plástica, in papier-mâché, are perfect for hanging on the wall because they weigh little. With the handmade fever, letters tuned with decoupage are also sweeping.
The deco hour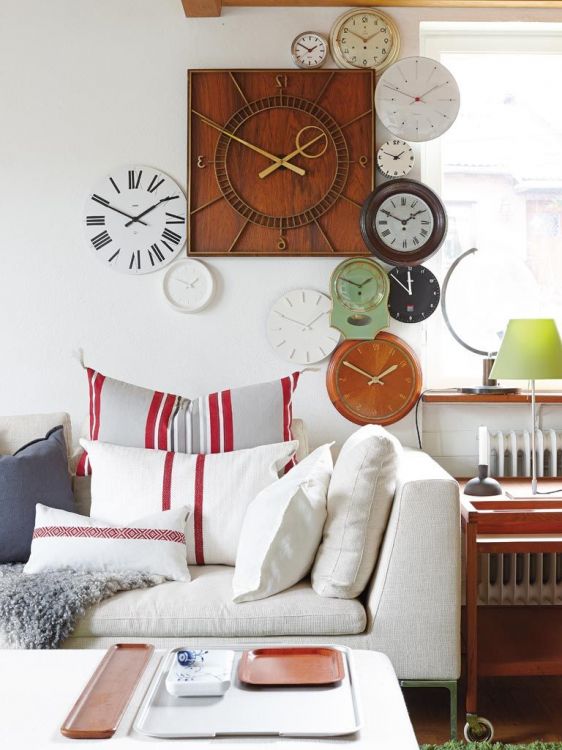 Placing objects in apparent disorder or off center is an infallible resource to draw attention to them. This collection of vintage -style wall clocks, intentionally placed on one side of the sofa, evokes the gears of the machinery of another larger clock. Cushions, from Linum.
A lot of art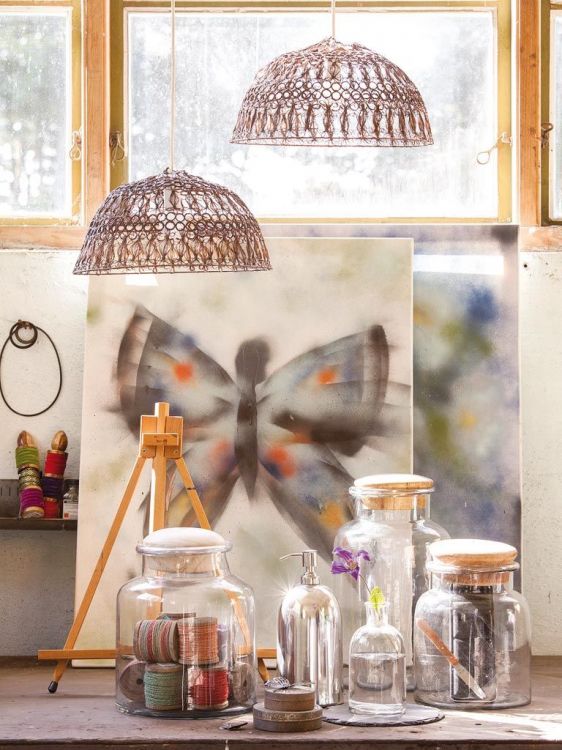 With a background of unframed canvases and a mini easel, which evoke an artist's atelier, there are a couple of hanging lamps and glass jars, whose sparkles harmonize with a chrome dispenser. Bella jars, by Affari, in blown glass.
Mirrors and frames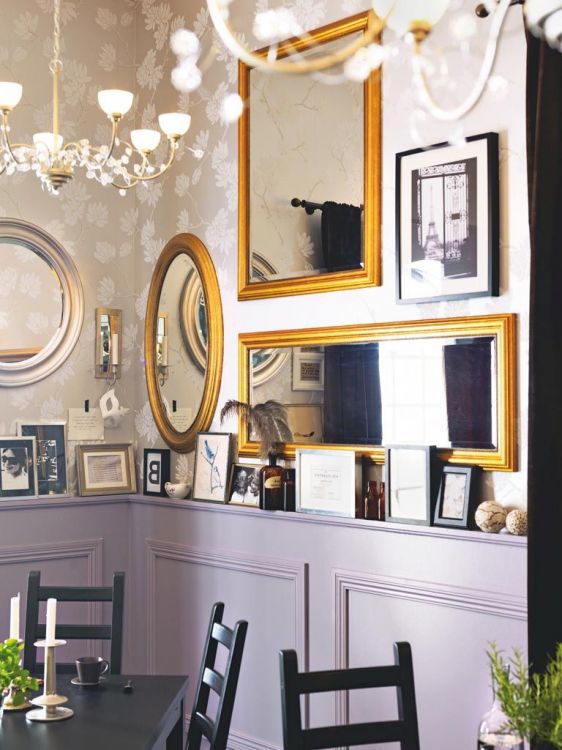 Two classics in wall decoration share the limelight in this environment. How have they been distributed? By size: the large ones were placed on the walls and the small ones, on the wooden plinth, transmit a sense of order aligned horizontally. Mirrors, from Ikea; the horizontal (€59.99).
Good aim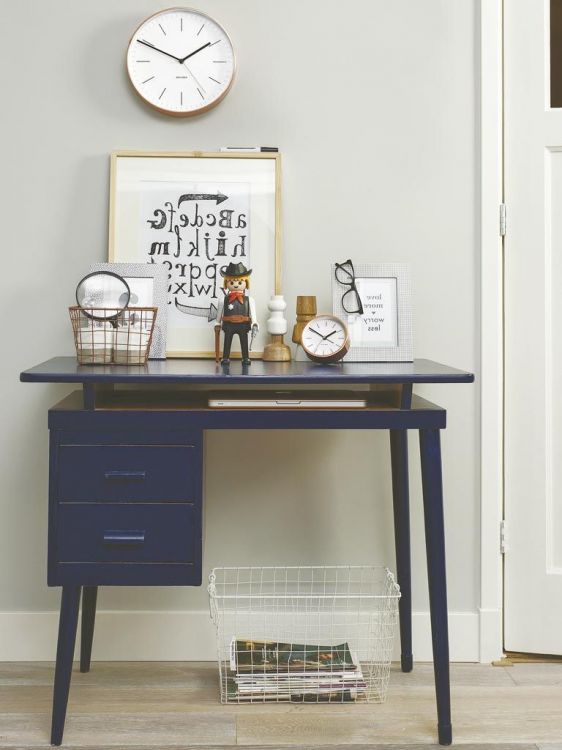 The presence of the Playmobil sheriff breaks the sobriety of the objects that decorate this retro desk and gives the figure the leading role of the western. A nod to the past, evoking happy moments. You deserve a place like this! Accessories, from Shop987 (from €5.95).
Overlapping frames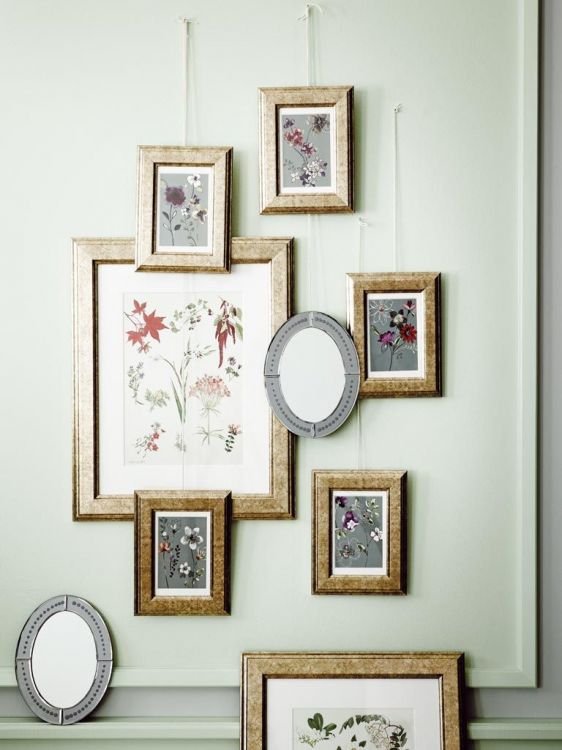 Hanging from string, it is easy to superimpose some frames on others. A solution, for example, when the surface of the wall is reduced, although just as attractive on large walls.
In this case, a harmonious composition of materials and shapes, among which a charming oval frame stands out. Frames, from Ikea: Berlevag, oval (€7.99 each), and Virserum, gold (€6.99 each).
Ceramic mix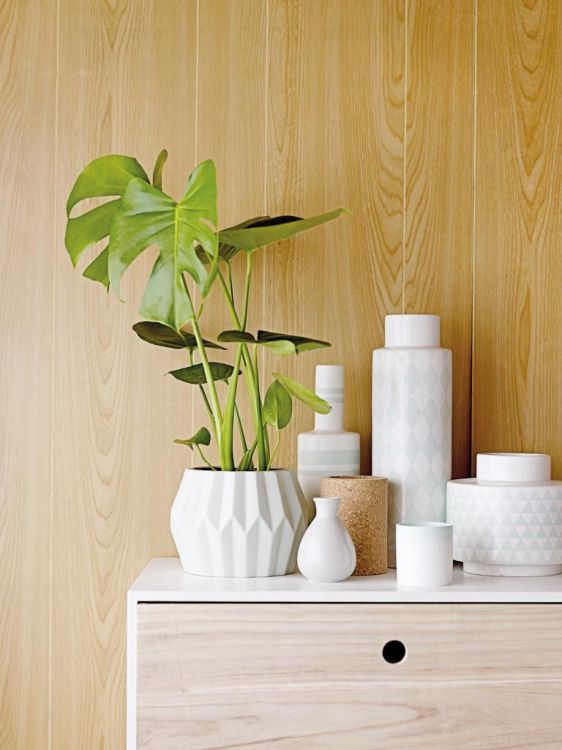 Choosing pieces of the same material and similar color to make a still life is the least risky bet, but it does not lack beauty for that. The key in this ceramic composition: the diversity of shapes and the play of different heights.
A success: give life to the whole with large green leaves, like Adam's rib. Ceramics, of Bloomingville; vases with geometric motifs (€57 each) and carving (€52).
With message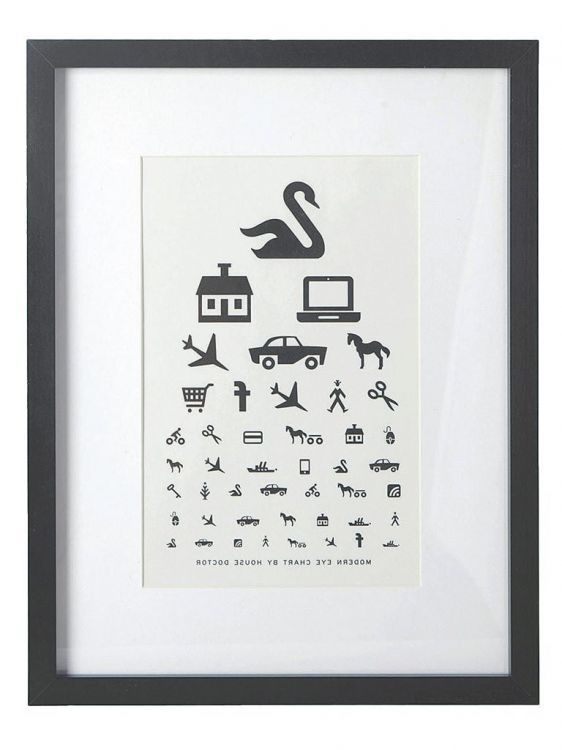 Manifestos of all kinds are a must have in still lifes. They are successful in English, but they also coexist with versions in Spanish such as those of Mr. Wonderful. Deco-graphics also has a Nordic stamp.
An example: the Eye Chart box, from the Danish firm House Doctor, with an eye chart of icons (€15.87).