In the month of February, the festival of love begins to arrive little by little in the form of romantic decoration in the city, shop windows and many crafts for Valentine's Day. Often seen as a business ally, Valentine actually has a long history. It first appeared in the fourth century in Anglo-Saxon countries, and was a pagan custom.
At first, the tradition was for young people to participate in a kind of "love lottery" to find a spouse. Today, many people celebrate this holiday in very different ways.
If you want to avoid unnecessary expenses, or if you think, like us, that one of the best ways to transmit our love is through crafts, here you will find some beautiful, simple and cheap ideas for decoration or gifts.
Rugs for a table
If you plan to celebrate Valentine's Day at home, a classic is to offer dinner, tea or chocolate to the person or people who represent something important in your life. You have infinite possibilities in the decoration of the table. In this case, for example, the table is decorated simply but very pretty, jovial and showy. And in addition, this type of decoration is one of the cheapest and easiest crafts for Valentine's Day.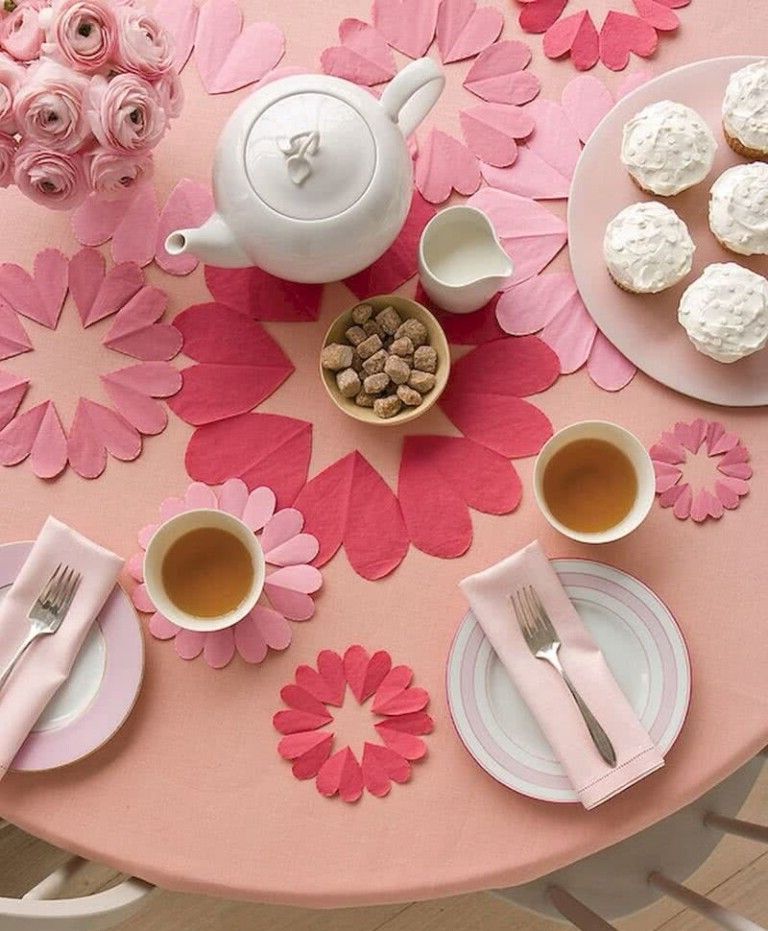 This tea table is dressed in small handmade doilies in shades of pink. To form them, a paper napkin has been folded into four parts, then it is folded to form a triangle, and again it is folded but in the opposite direction, thus achieving a very narrow triangle.

Using scissors, a convex arc is cut to create the top of the half heart. The bottom of the triangle is then cut off to create the bottom of the heart. Unfold the paper.
Repeat the procedure with napkins of various colors and sizes, varying the position of the cutouts to achieve different shapes.
Heart shaped lamp
Valentine's Day is one of those times when you want to do something that identifies you with the time, a similar situation that happens with other festivities such as Christmas or Halloween.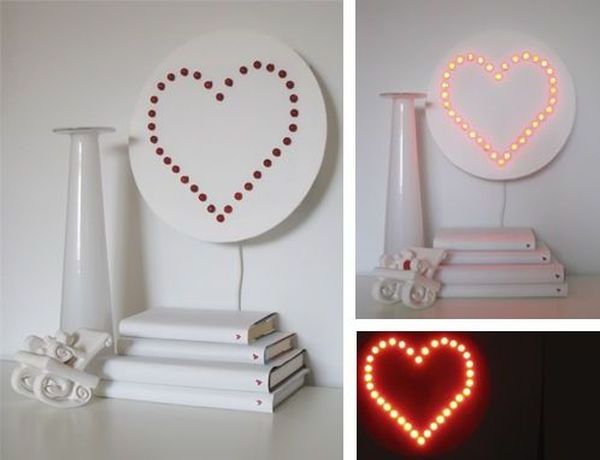 And we don't necessarily have to spend on expensive decorative items, or anything like that, but rather with a little ingenuity and patience, you can make your own decoration. In this case we invite you to create this interesting heart-shaped lamp.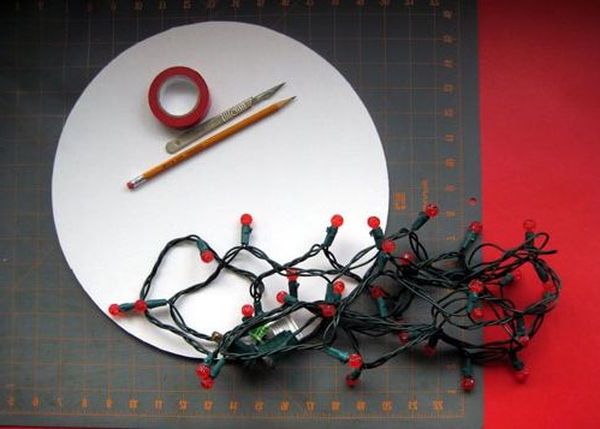 The materials that you must obtain, before starting, will be: red Christmas lights, pencil, scissors, adhesive tape, white cardboard and a small foam board to hide the cable. If you get good prices you could get to make it for less than 3 euros, although if you go for a little more, it is not inaccessible either. Here lights made up of a chain of 35 lamps have been used.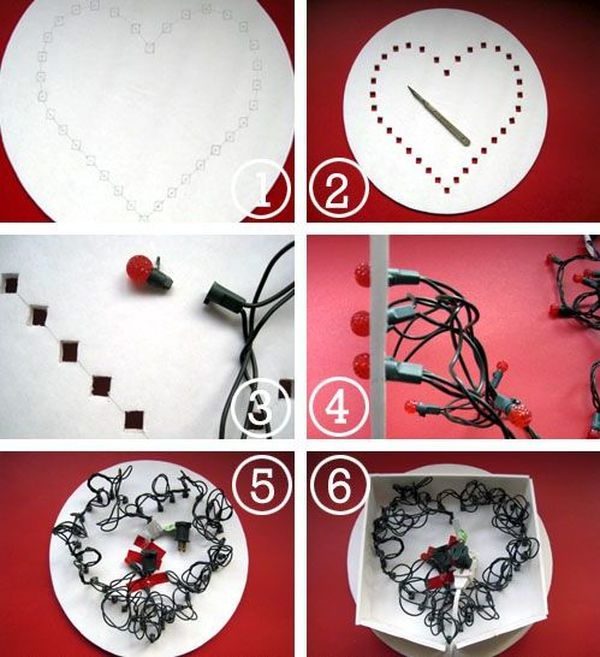 First you will need to cut out a 32 cm circle. in diameter on white cardboard.
Draw with pencil, a large heart (similar to the photo), with a very smooth line. On it, mark squares every 1 cm, which will be the places where the light bulb supports will be. Cut out the squares with a cutter.
Carefully separate the lights from their supports, so as to place all the plastic bases of the luminaire against the cardboard and then put the lights back on, so that they are separated from the cardboard, since even though They don't get very hot, you have to be careful.
Finally, cut four rectangles of foam, long and wide enough so that they are not seen by those who look directly at the heart, but at the same time they give the necessary separation from the wall. In any case, we recommend adding an extension and that the electrical connection has more separation and is not in the very center of the cardboard.
And finally it will be soon to be lit and enjoyed.
Branches and hearts
This Valentine's Day when you want to add an original touch to the decoration, and surprise your partner or your friends, this is a special idea that will make everyone admire your decoration. A very nice and very economical idea.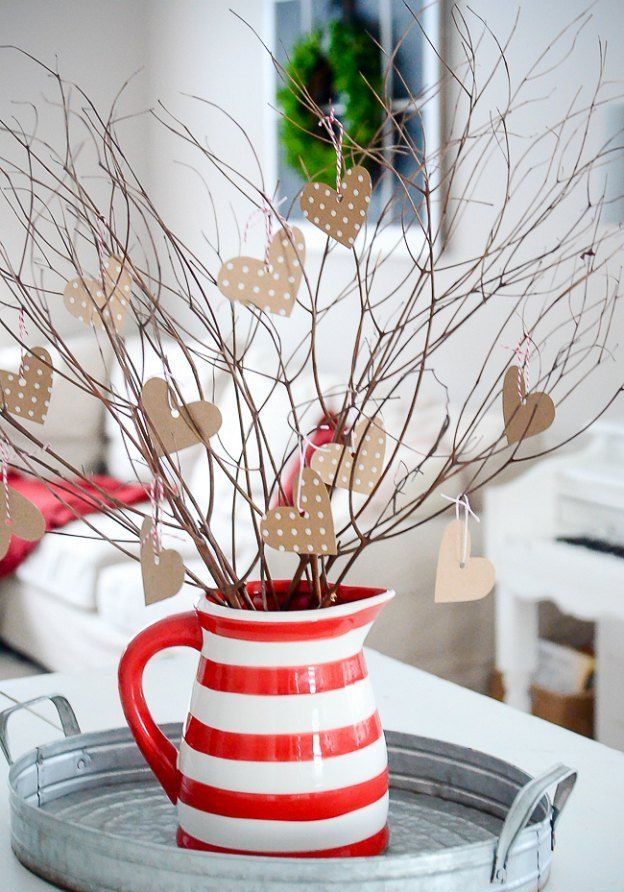 An ornament made of dry branches, which is easily available, is here the basis of the decorative arrangement. It reminds us of Christmas decorations, and therefore we can also take advantage of Christmas lights.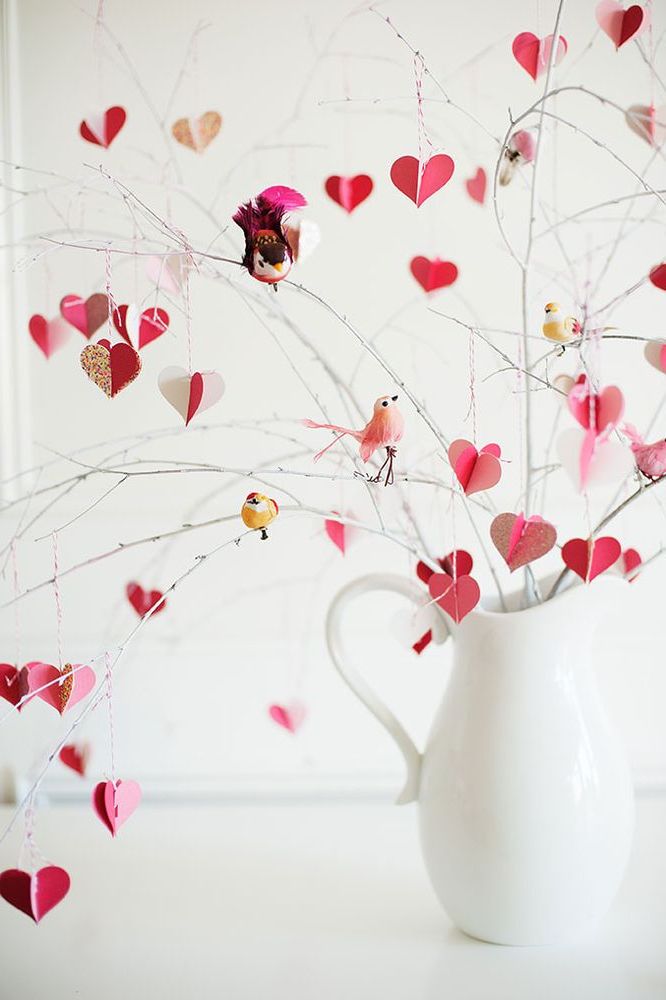 They are so easy that just by seeing them you will know how to make them, with small pieces of felt or any type of fabric, cardboard, colored thread, needle and scissors, cut some hearts and sew them filling with cotton, to place them with a bow in our bouquet dried. It looks beautiful like a tree of love in the middle of February.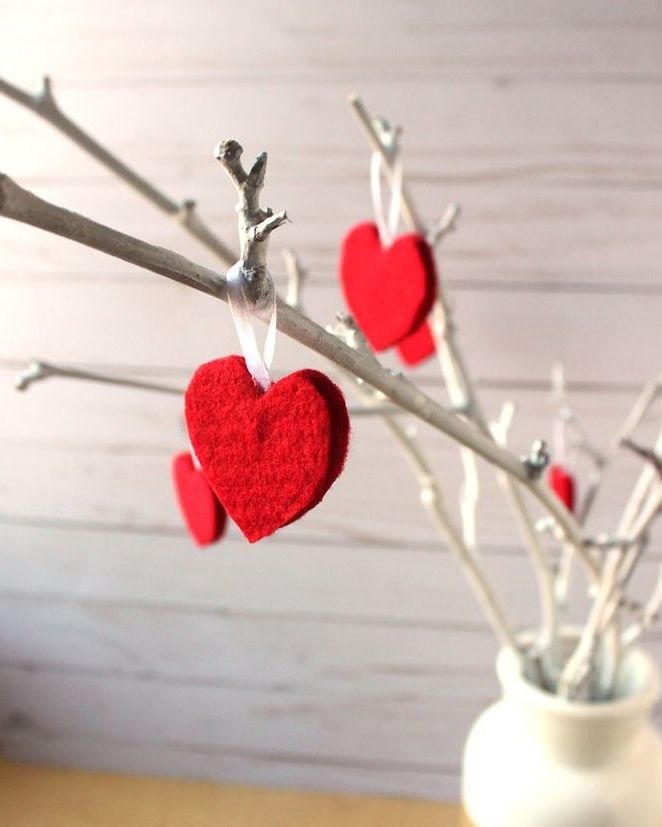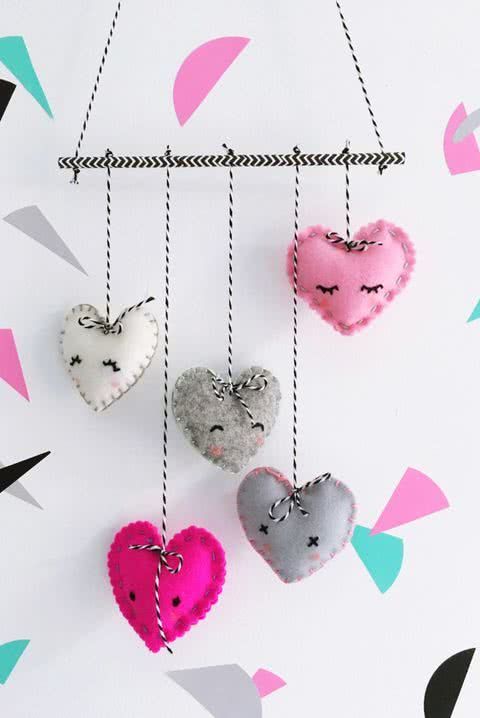 Heart-shaped lantern for candles
If you are looking for decoration ideas for Valentine's Day, keep in mind that candles are always a simple, cheap and very beautiful solution. Cozy and romantic, these luminaires are perfect for dressing up your home on Valentine's Day.
A romantic candlelight shines from inside the heart-shaped tissue paper windows. With these lights, you can decorate your living room or dining table to enjoy a meal or evening on this romantic day.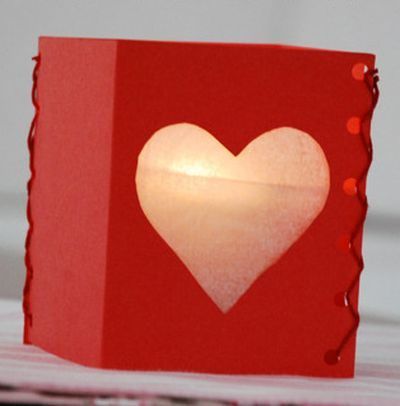 Materials
red cardboard
white tissue paper
red thread for embroidery
a candle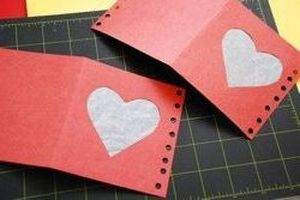 Depending on the size of the candle, you will decide the length of the sides of the luminaires. Cut two equal rectangles out of card stock; each of them will be one side of the luminaire. Fold the cardboard in half. Use a cutter to cut out the heart (previously drawn). These hearts should be located on opposite sides of the fixture. Cut out enough tissue paper to cover the back of the hearts, in the shape of a window. Punch vertical holes along the sides of the cardboard rectangles. Tie the sides together using the yarn.
Easy crafts for Valentine's Day to give away
A gift made by you will be much more valued than a purchased gift, even if it is something very simple and simple. That is why crafts for Valentine's Day are so popular, because ultimately, something made with your own hands transmits more love than a purchased gift. You have endless options and possibilities. We show you some that can inspire your creativity.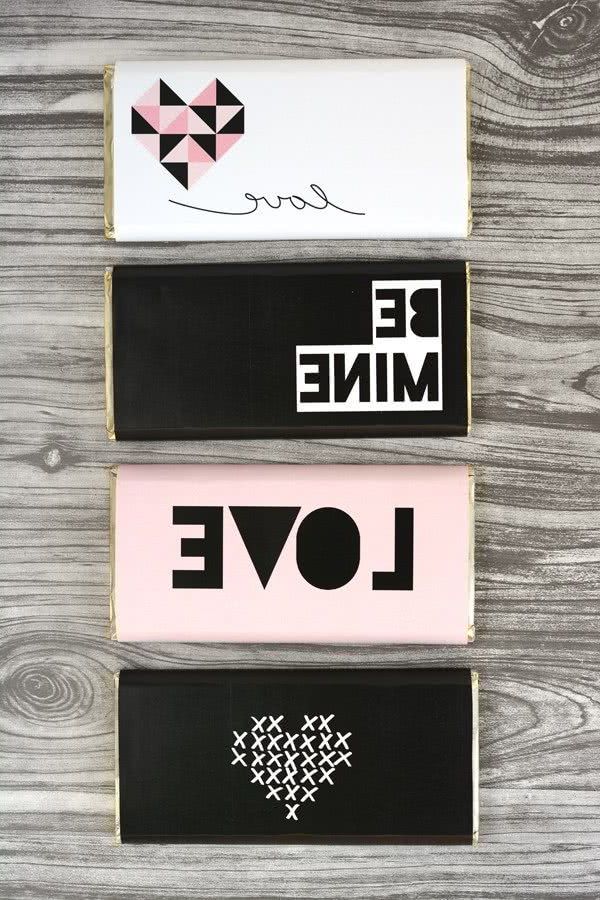 A simple bar of chocolate can be a very special gift. You can add ribbons, buttons, stamps, cutouts or photos to make it a very personal gift. You can make these designs with the help of Photoshop or other image editing software and then print them. Easier impossible. You can download the designs that we see above for free here
The gift can be decorated with a ribbon, which has a lock and a key, and if they are vintage, the better. Whoever you give it to will understand that you are handing over the key to your heart.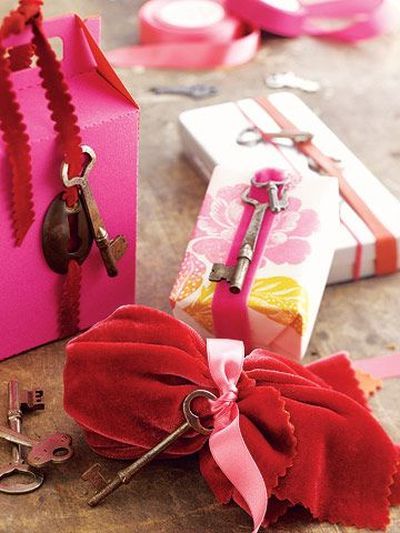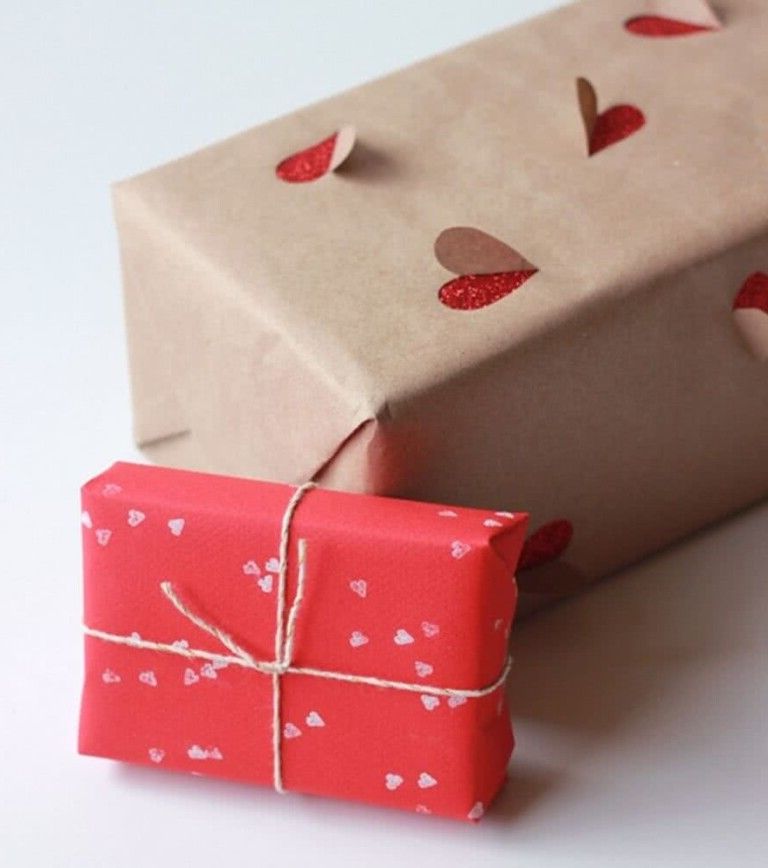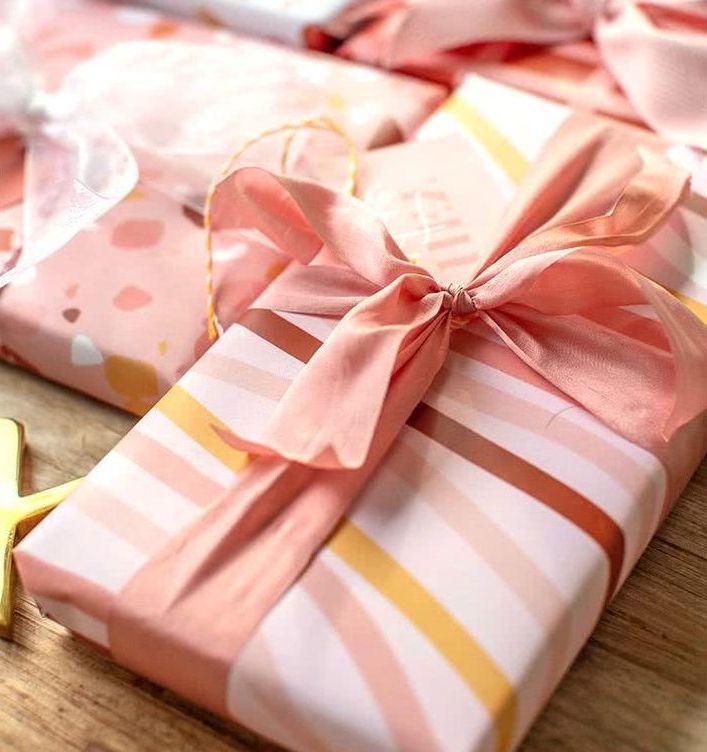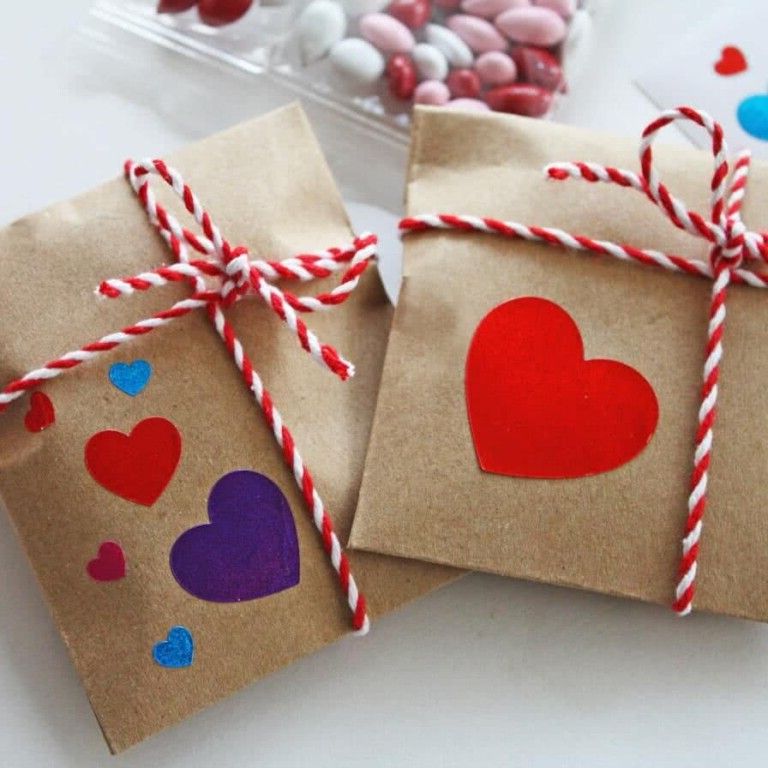 This type of card also works as a box. Cut a cardboard longitudinally. Fold in the form of an accordion. In each square place a photo. In the back part perforates to place a tape.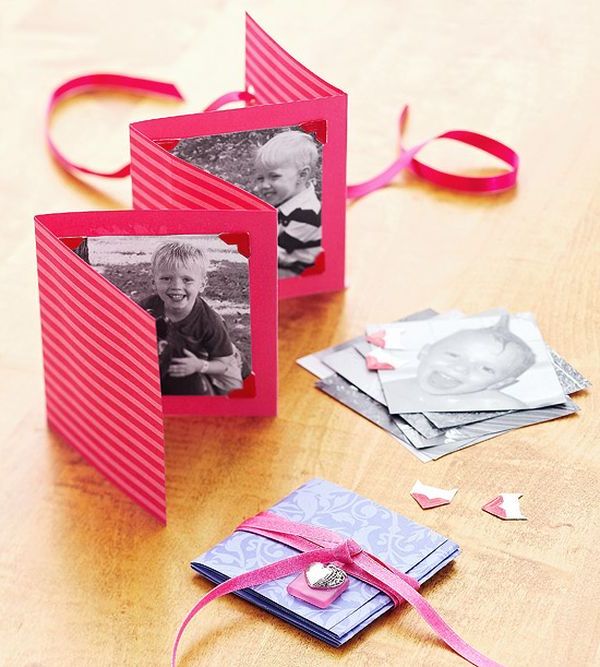 You can make a heart out of fabric or felt, decorated with creativity. It is a nice hanging ornament.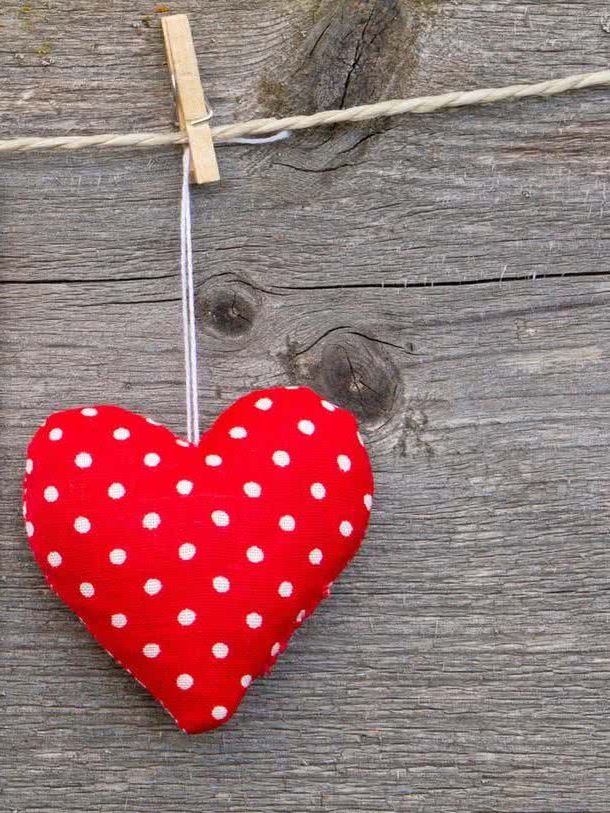 A heart made of felt, stuffed with cotton and decorated with felt flowers and leaves, with some embroidered details.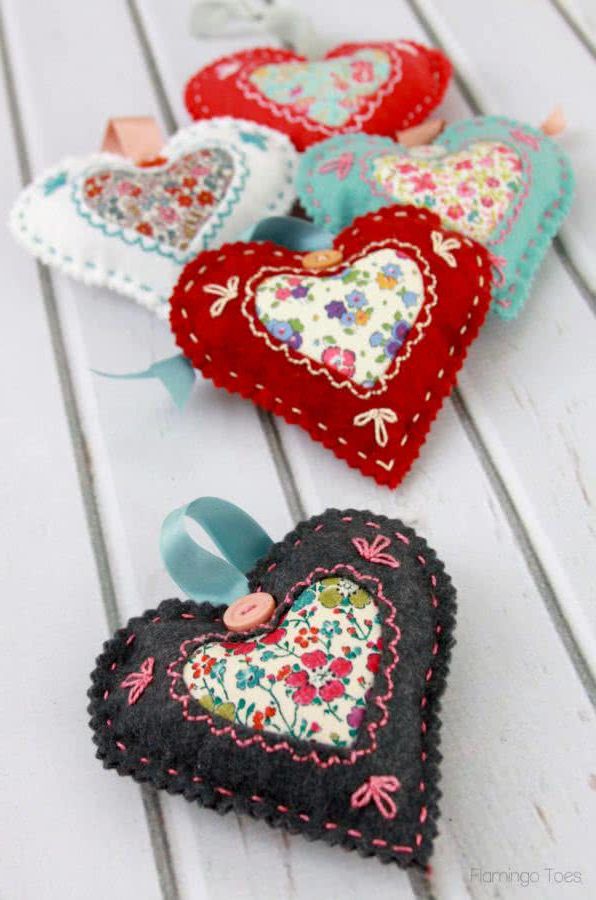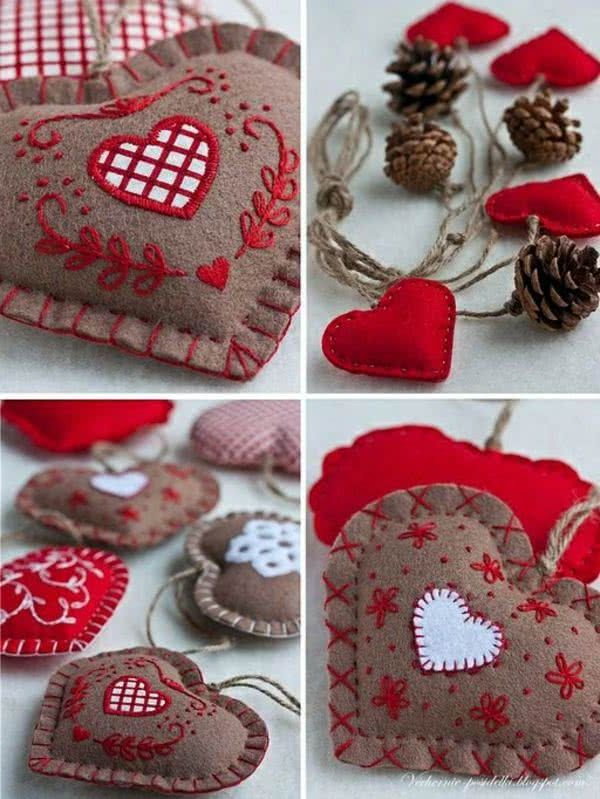 These bookmarks with hearts are very easy to make. You can cut a rectangle out of felt and trace a heart. You cut it out. Stick the bookmark on another red felt with the edges trimmed in topstitch. For the bookmark that is sewn on, make some stitches, cut a heart out of red felt and glue it to the front.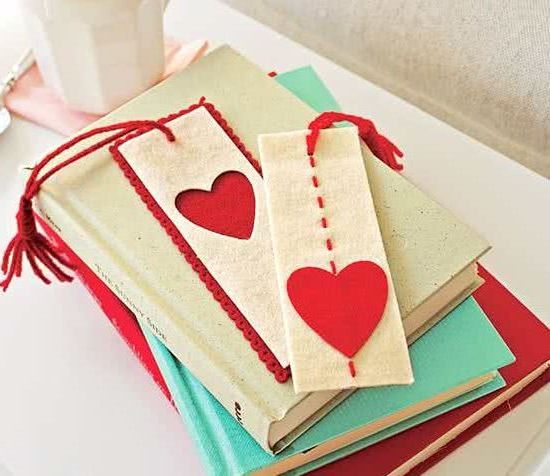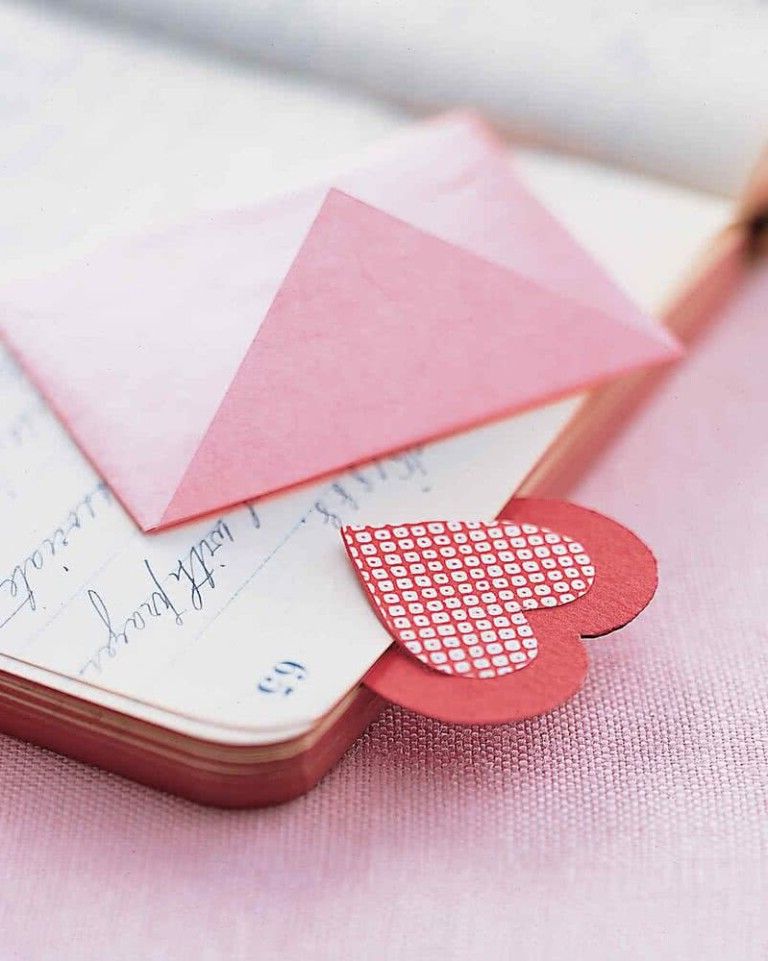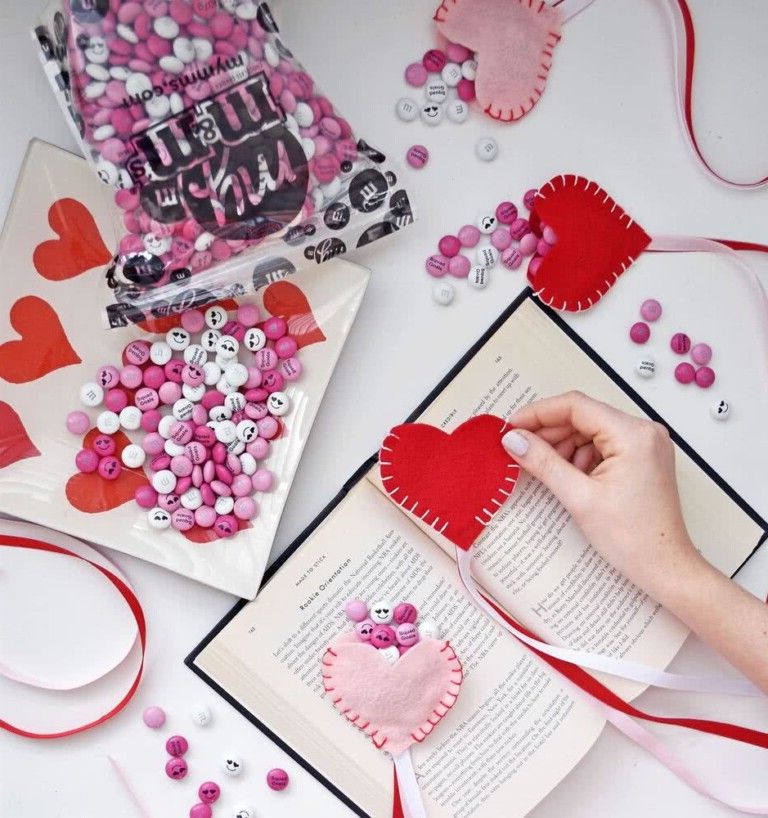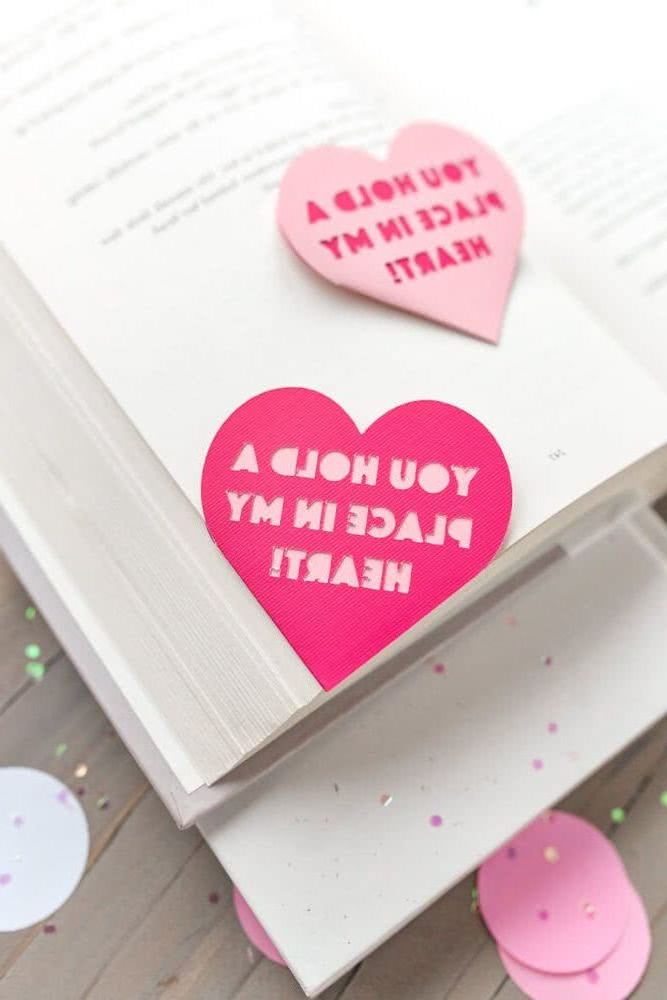 You can make a custom frame with a heart made from two halves of maps (where people come from).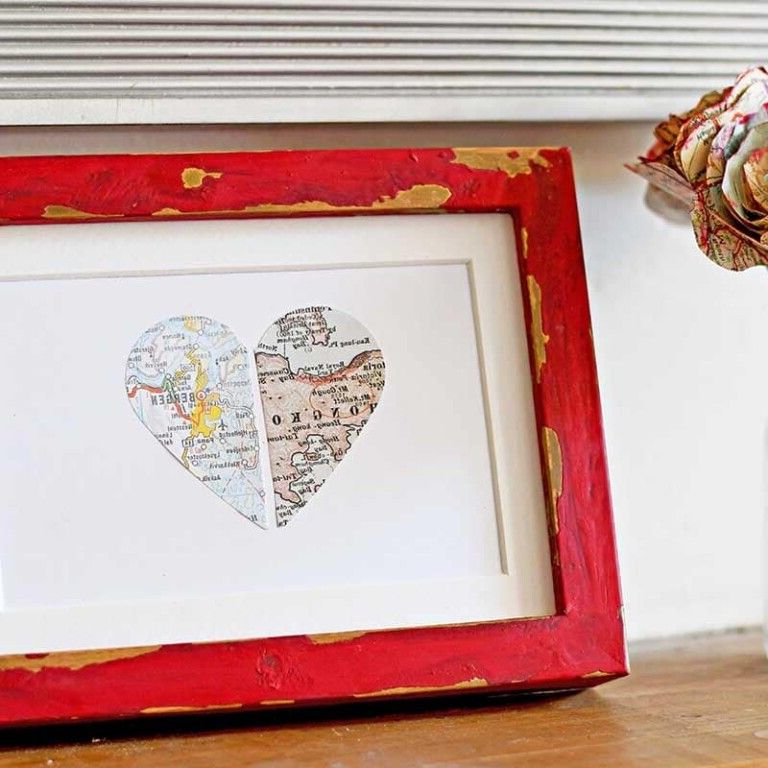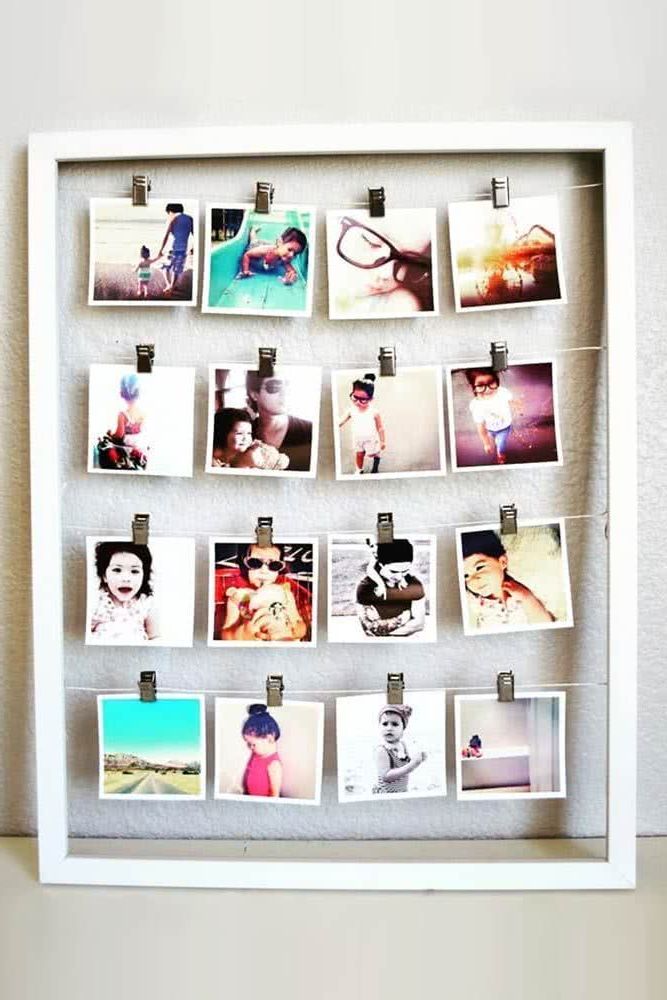 Cards
Valentine's Day is very close and if you are looking for what to give to your loved ones, here you will find some easy and cheap ideas.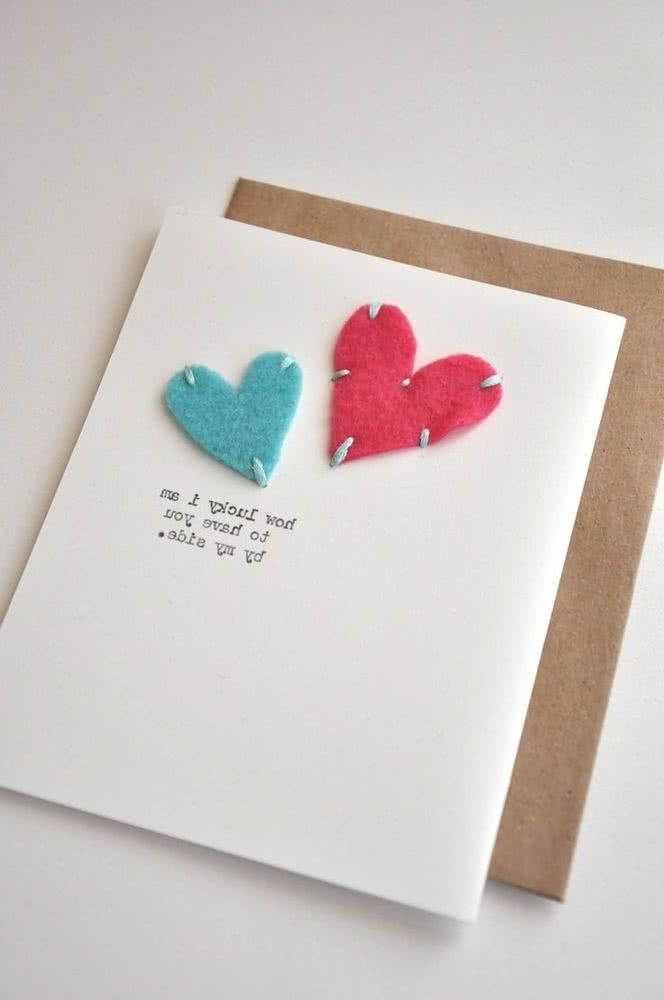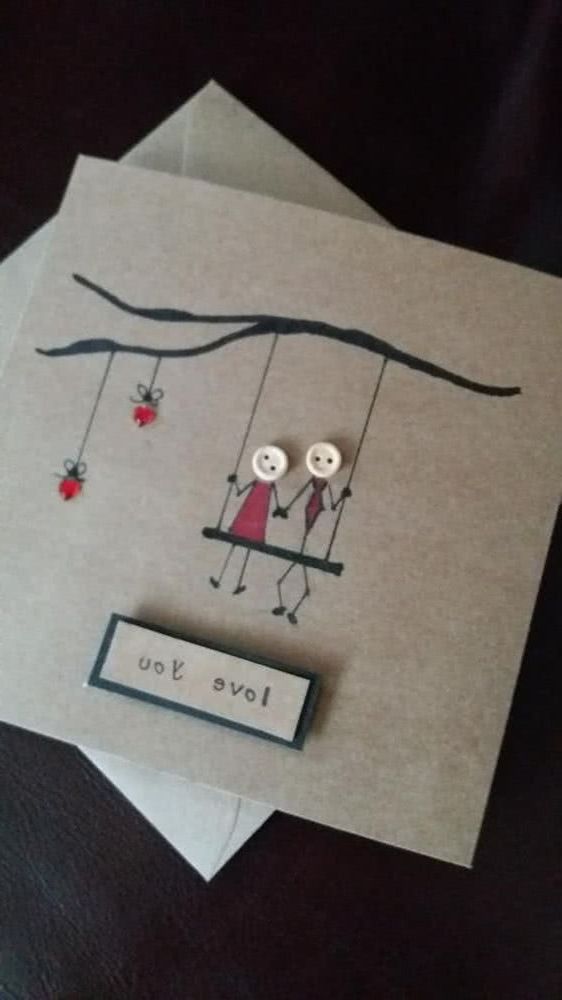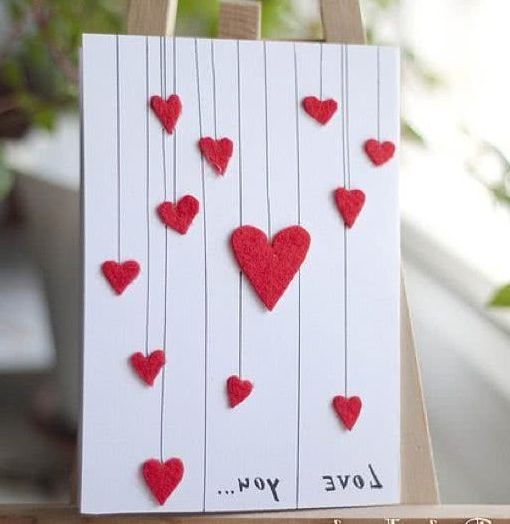 Anyone can buy a gift or a card, but something made by yourself will certainly be much more appreciated.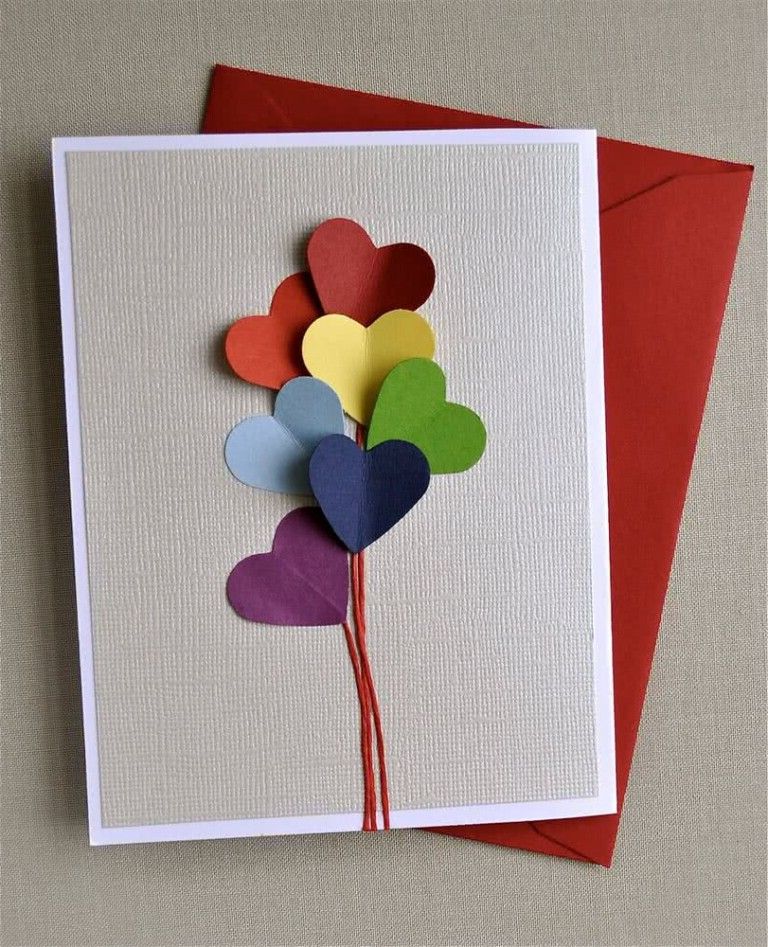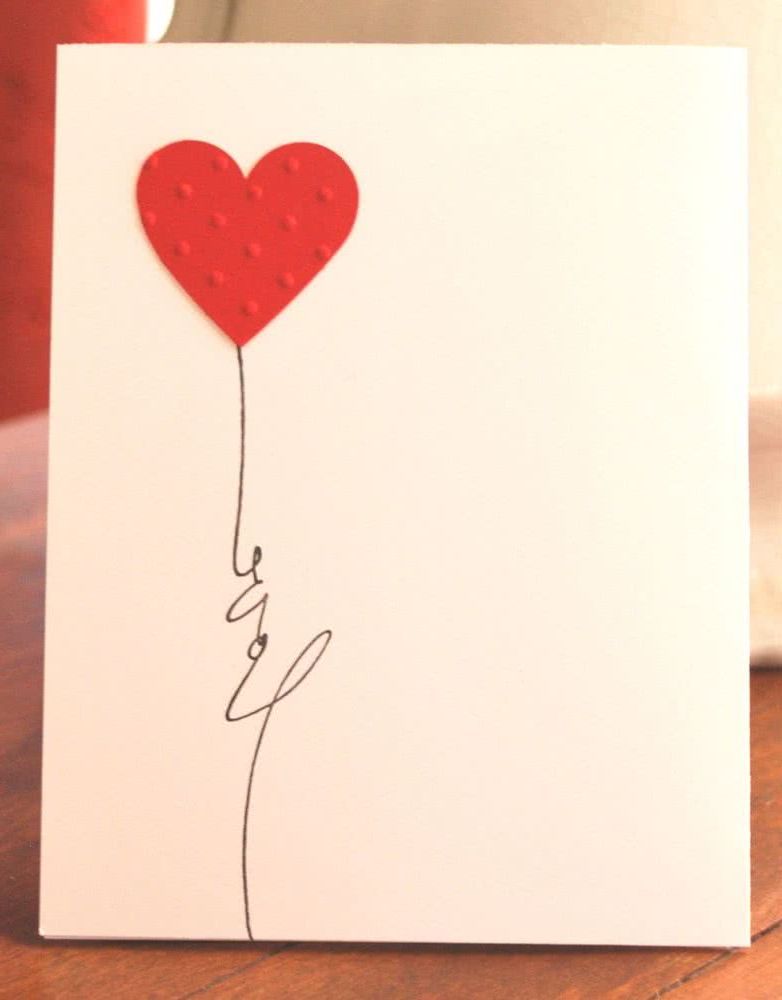 These cards are a bit elaborate, you can see the step by step of how to make them at Kwernerdesign or simply use them as inspiration to create your own designs.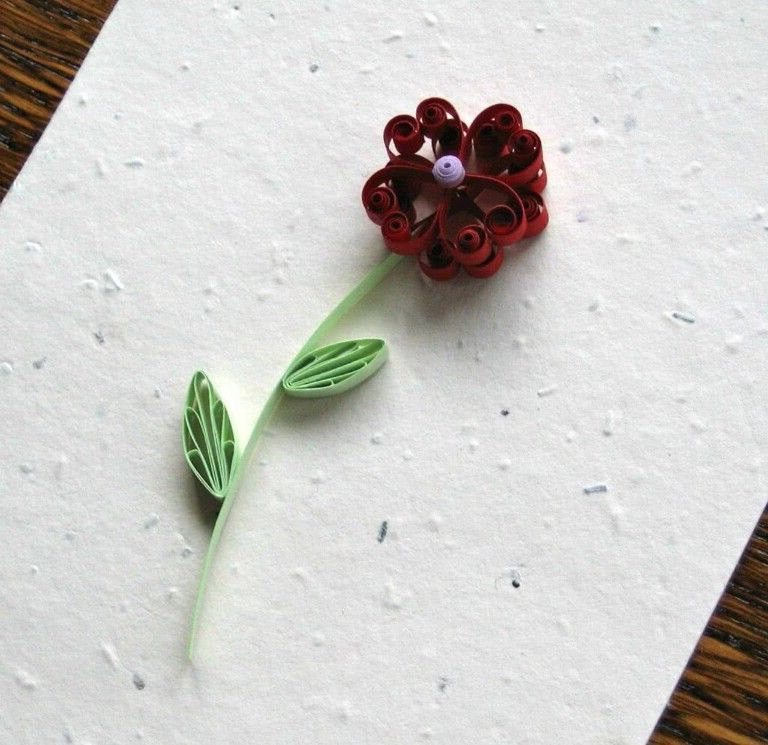 This is something simpler to do, you will only need a needle and embroidery thread of beautiful colors. You must choose a thick cardboard and copy the design you have chosen, in this case three concentric hearts. To make the task easier, you must perforate the card following the drawing, before passing the thread.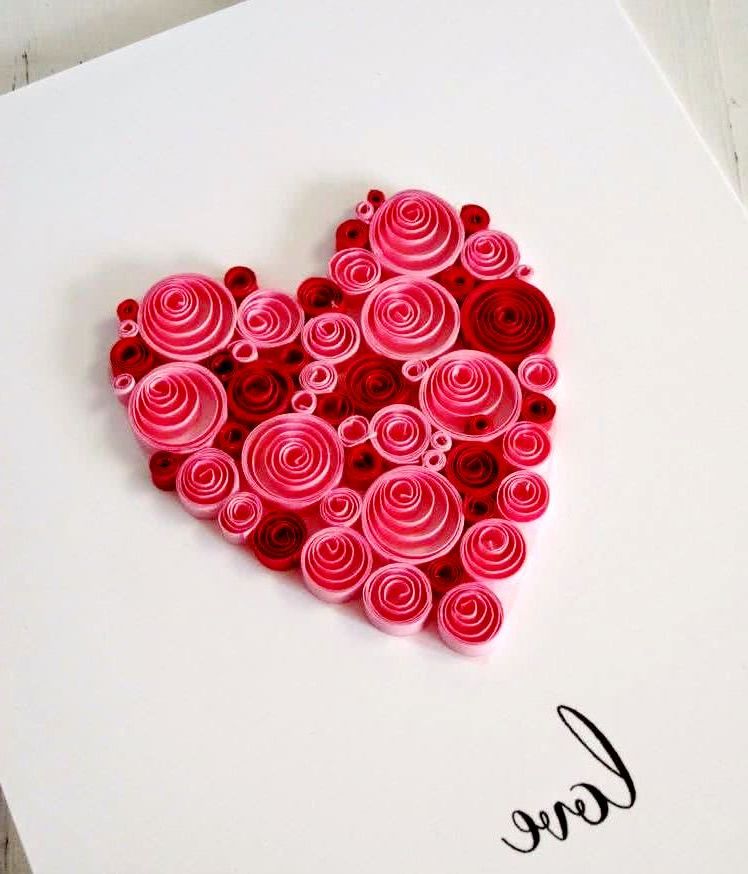 Crochet crafts
This day is a special day for everyone. It is a day to celebrate love. A day to be thankful that we can experience such a wonderful emotion. Therefore, why not dress up the party house to celebrate it, with a garland of hearts!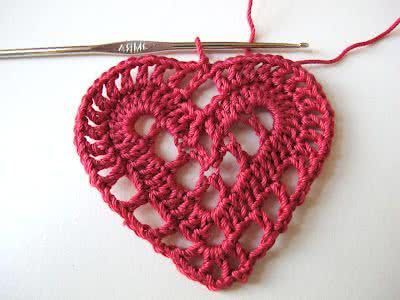 This beautiful multi-colored heart guide is crocheted, but could also be made with felt, cardstock, or paper hearts.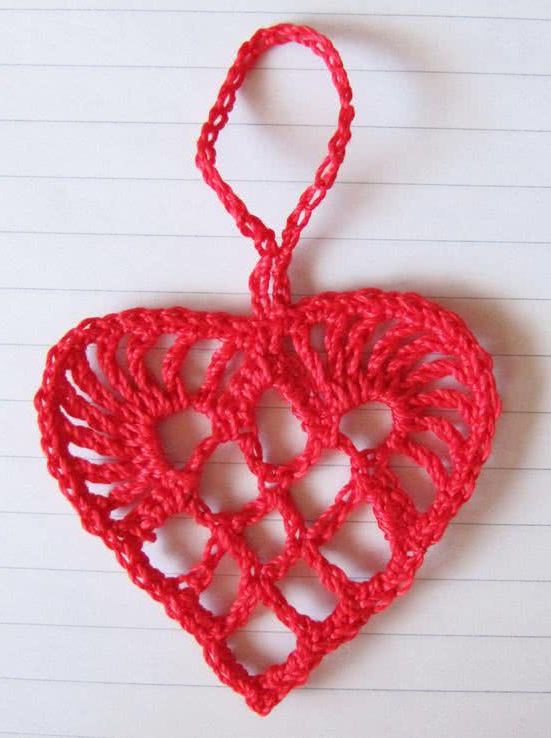 If you understand English you can find details on how to make this beautiful red hearts guide all crocheted on Skip to my Lou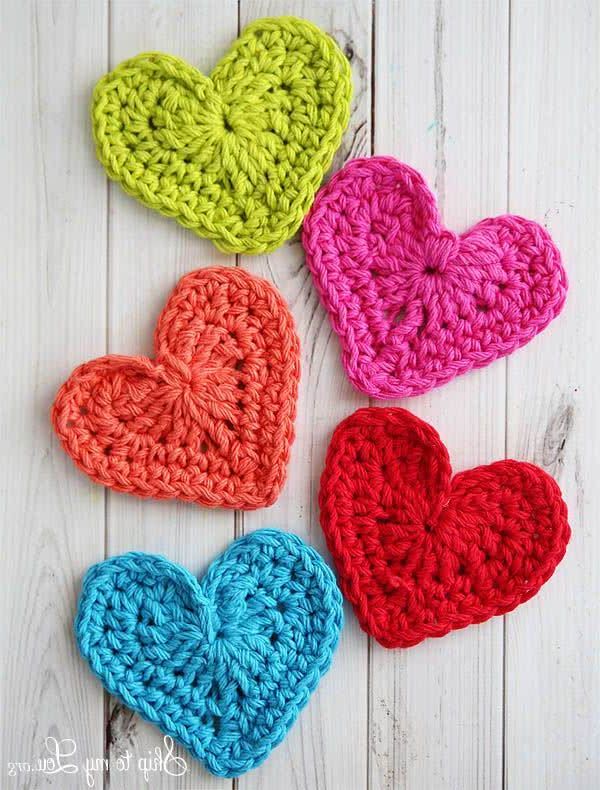 If English is not your strong point, you can see how to make these other hearts on the Ahuyama Crochet channel, which explains the step-by-step very clearly.