One of the great attractions of Christmas is that the festive spirit that characterizes it invites us to transform the decoration of our homes. For this reason, these days we are looking for new proposals to give life to themed interiors.
Therefore, in order to inspire you, we present some of the main trends in Christmas home decor for 2022-2023.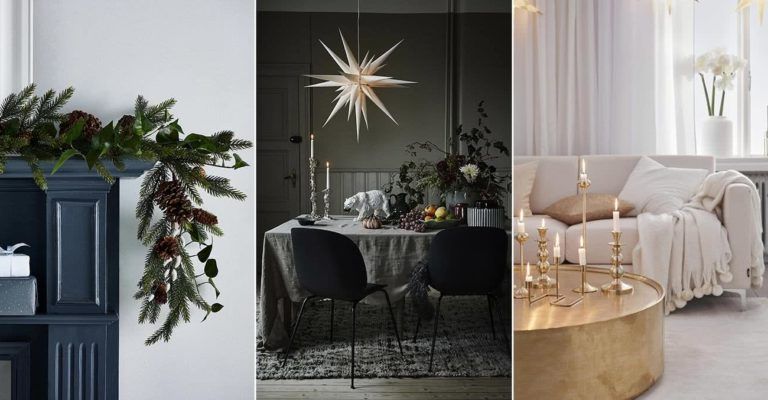 As November and December approach, we already begin to see accessories and arrangements for Christmas everywhere in the market. Our Christmas spirit begins to resurface little by little, causing us to start thinking and devising arrangements to give our house a style that transmits joy, vitality and hope in the new year that is also approaching.
Styles
Sobriety and minimalism
The affinity with Japanese aesthetics is revealed in a calm and meditative environment. Its predominant colors are pure white, deep black, gold, burgundy red and cool gray.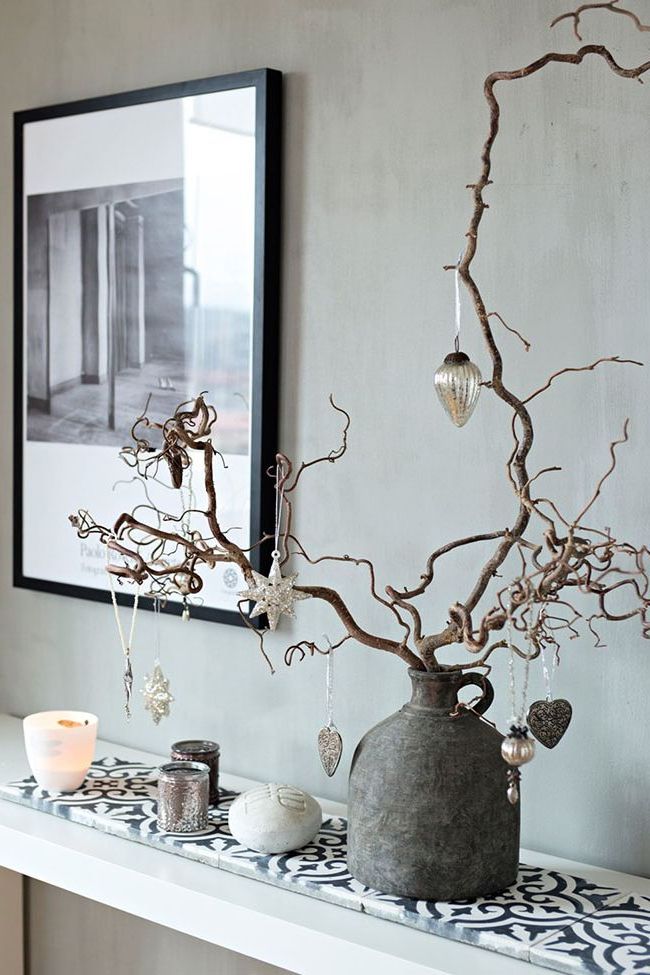 The techniques and combination of materials are delicate and are reflected in porcelain vases and sculptural candle holders made of polished wood or metal.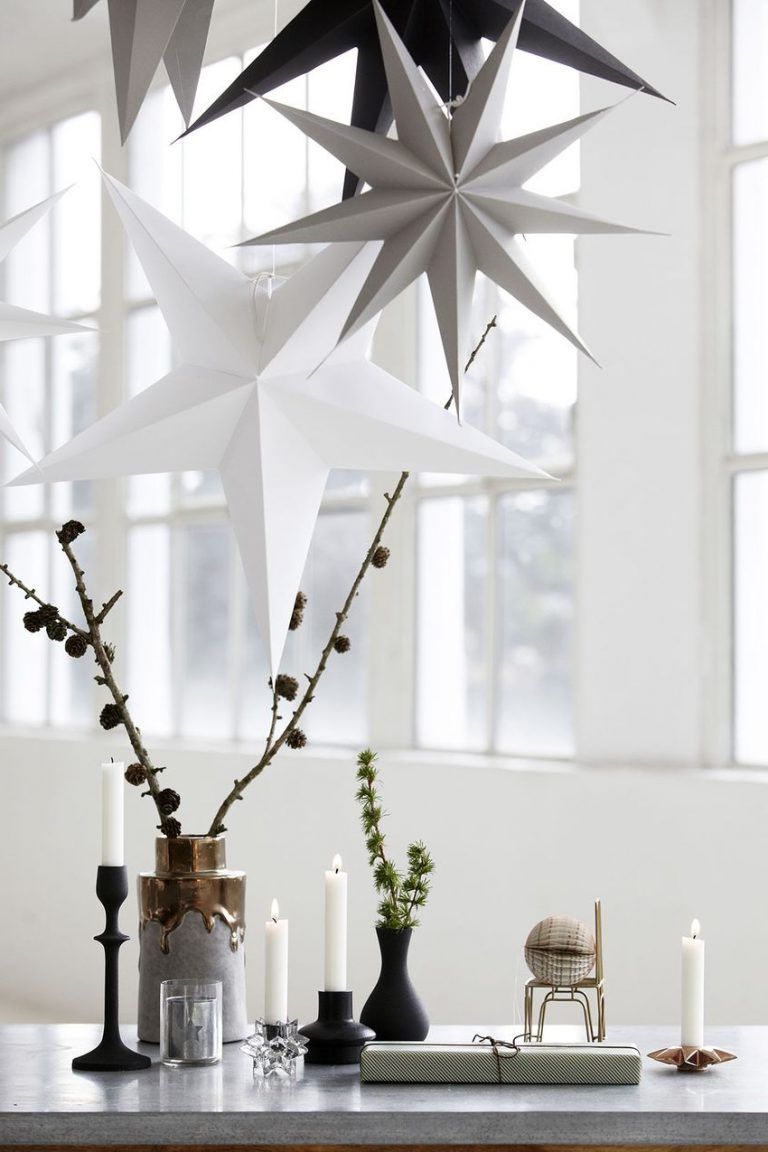 Artfully pleated white or beige paper balls and stars appear as tree and table decorations.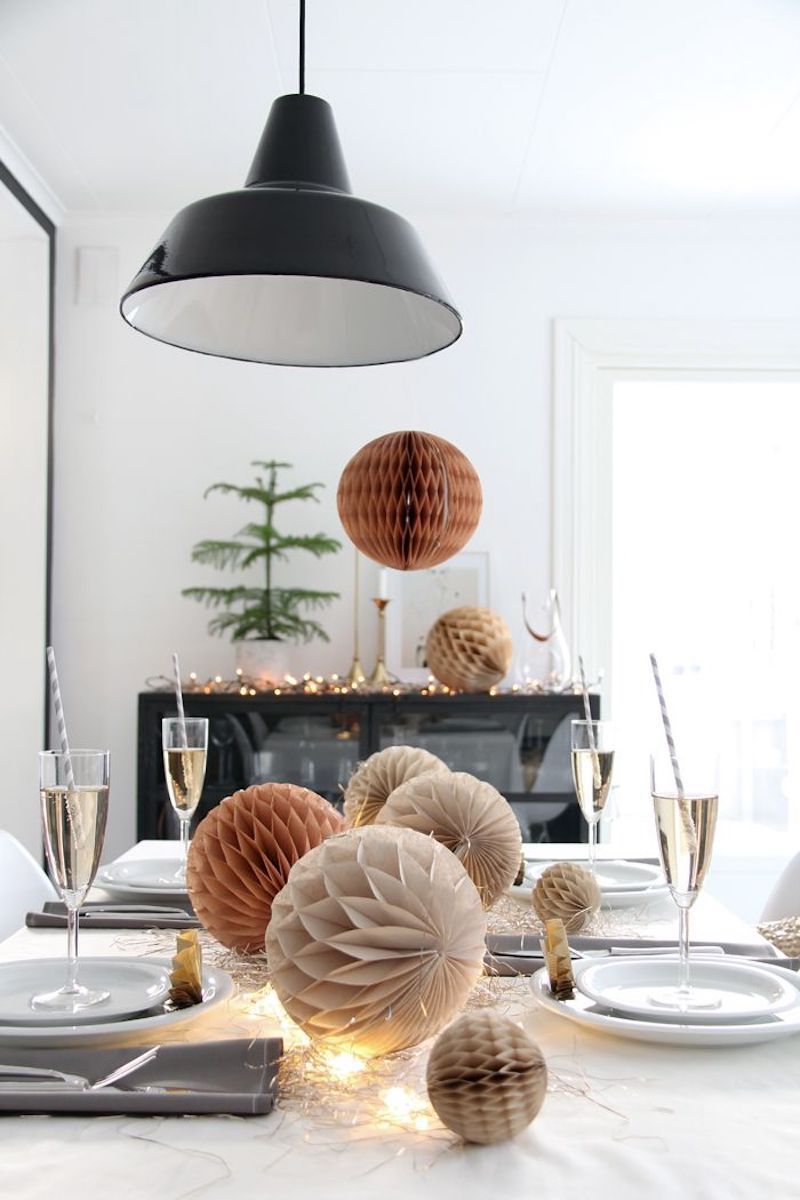 Black is being incorporated into Christmas arrangements, which combined with white and green, looks very elegant. Black and opaque vases and spheres.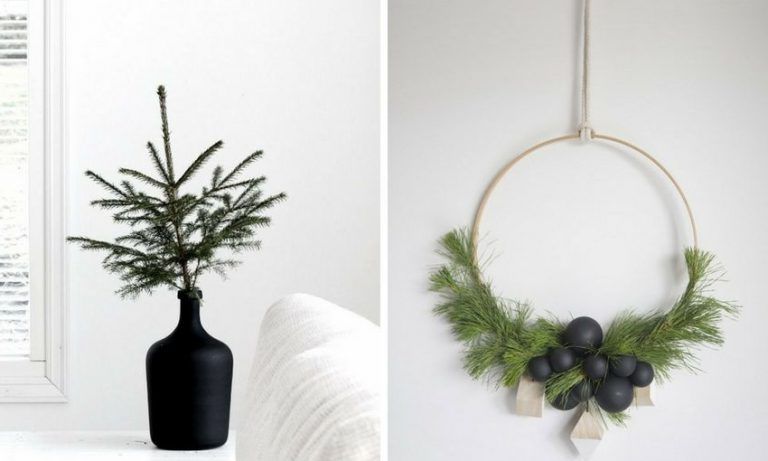 Christmas tree decorations are minimalist, and few colors are used, such as a monochromatic theme in red.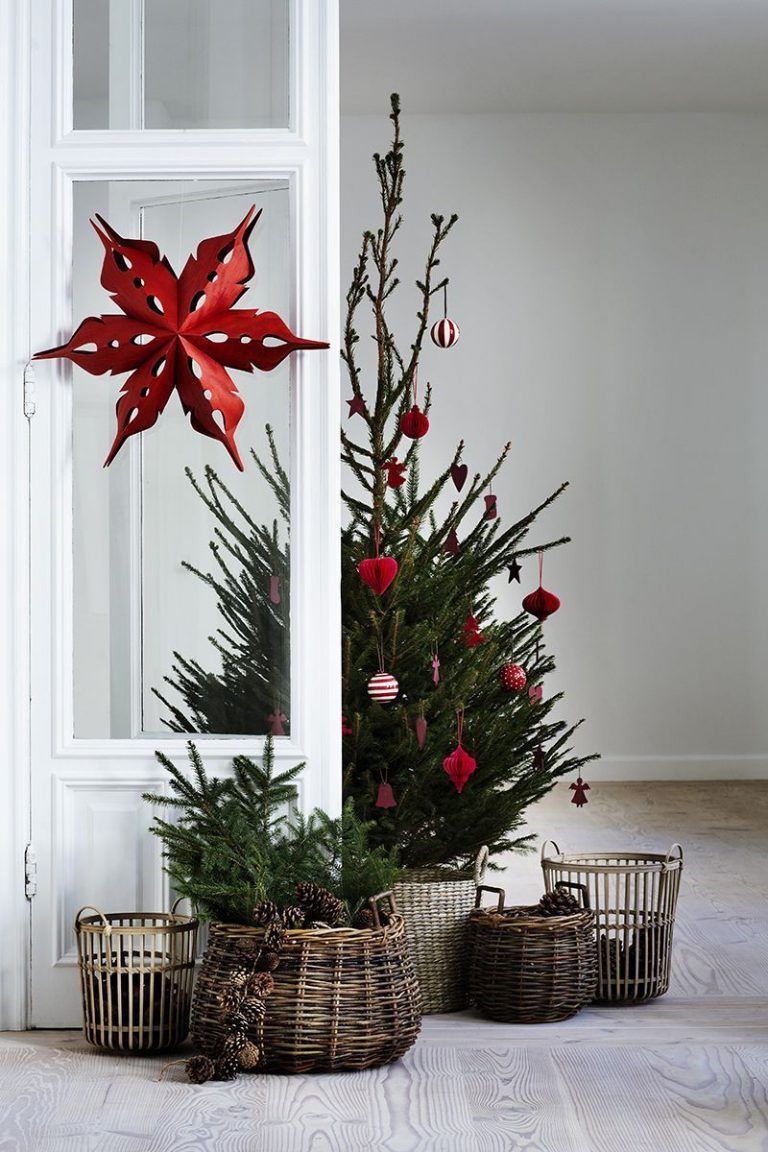 Or black and white.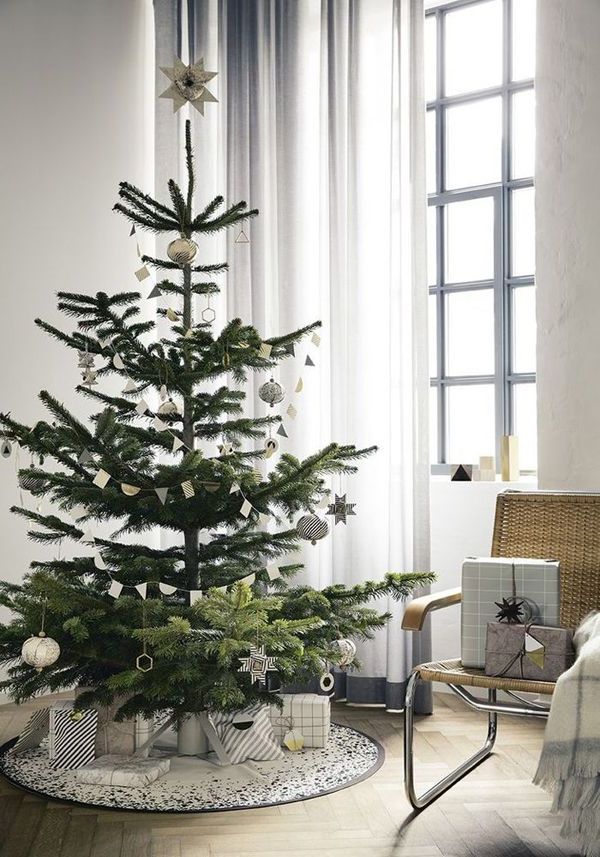 Nordic and natural decorations
Nature is a great source of inspiration in Nordic decoration. Natural materials, especially wood, are often used in decorative figures, trays, candlesticks, small furniture and Christmas trees.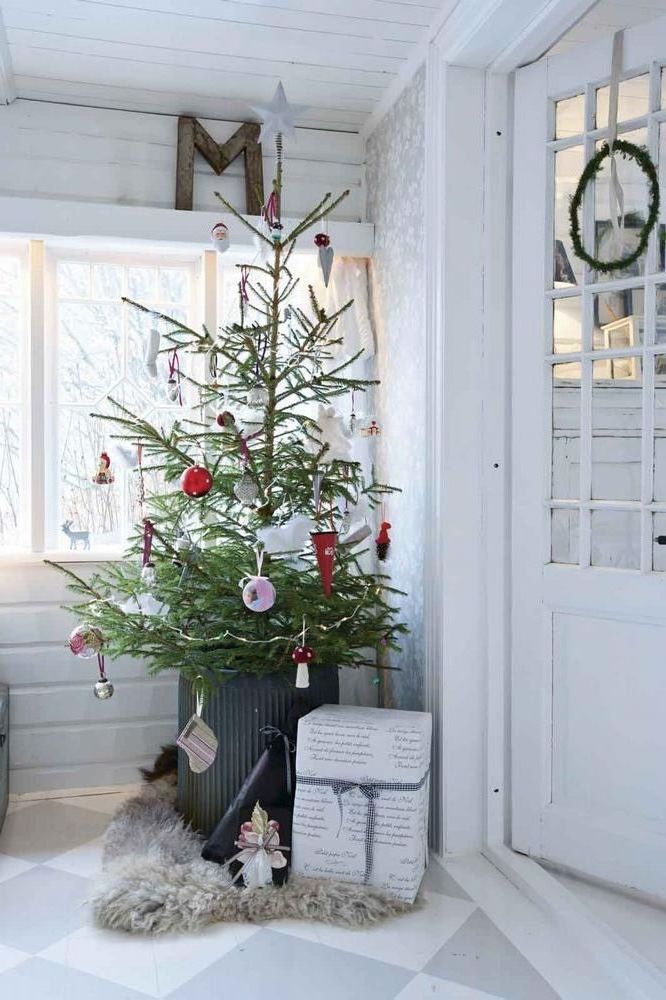 As for colors, the trend towards natural themes is seen in the predominance of white, beige and green tones. Christmas decorations are also mixed with flower arrangements, both real and imitation flowers, green plants, twigs and succulents.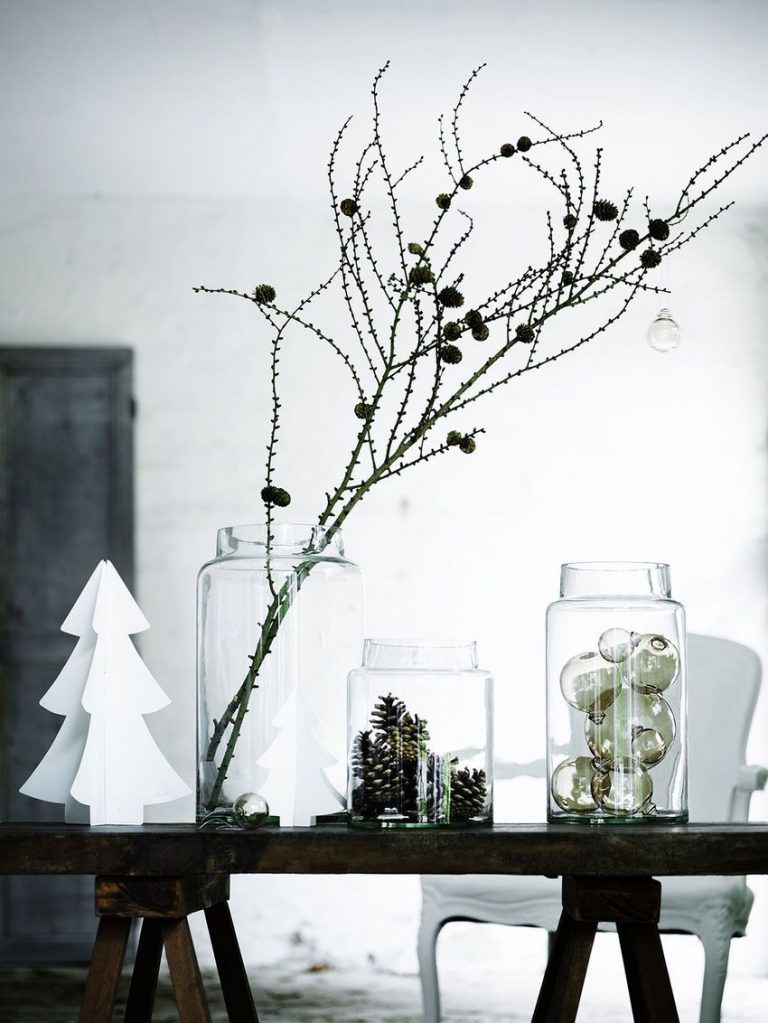 The warm golden light is visibly taking over from the cool white light.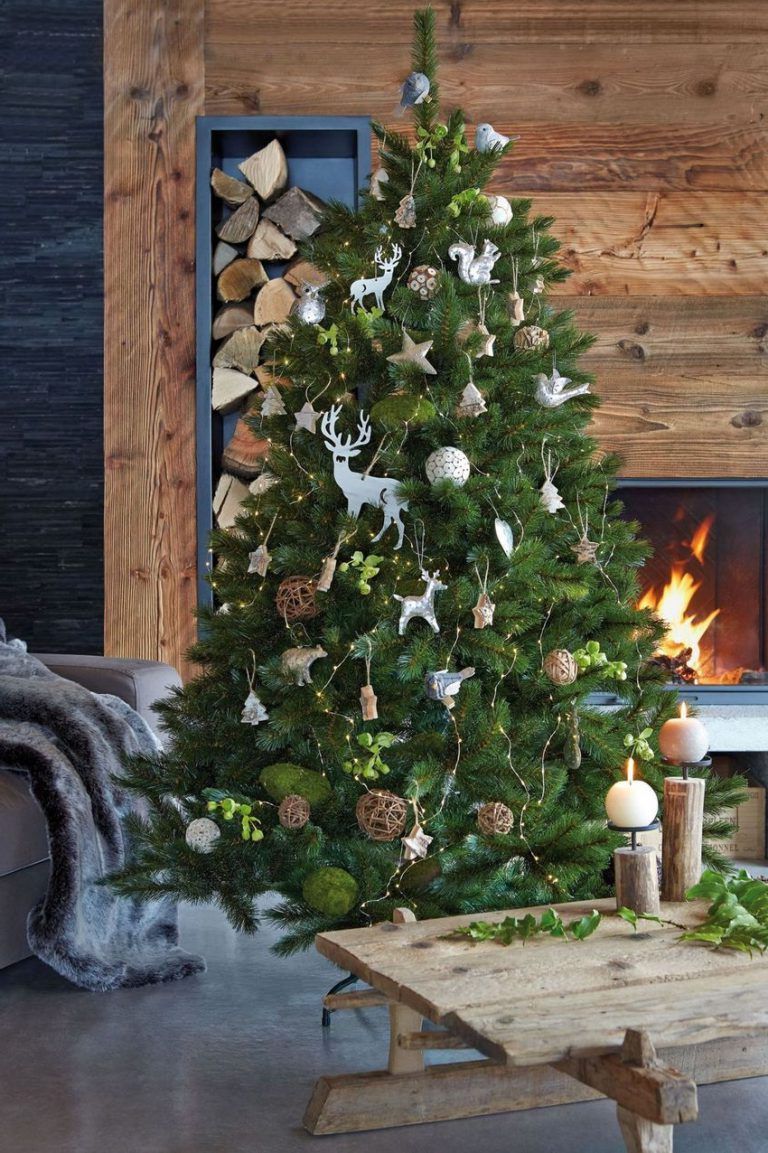 Classic and traditional
The traditional Christmas decoration scheme will never go out of style. A combination of red, gold, and green decorations is all it takes to create this classic Christmas feeling.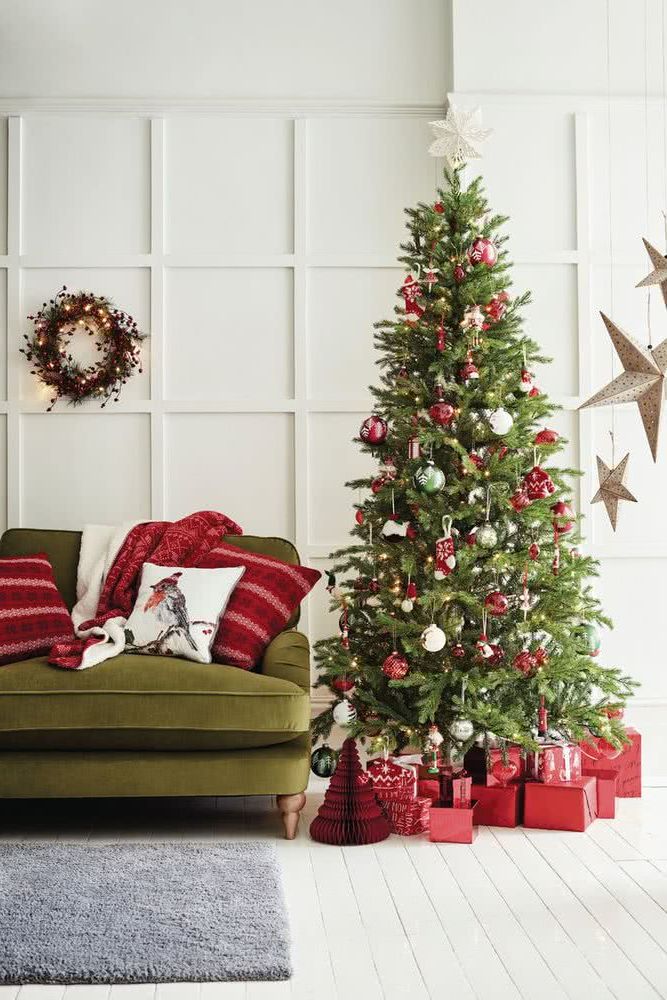 This style will always be one of the favorite Christmas decorations.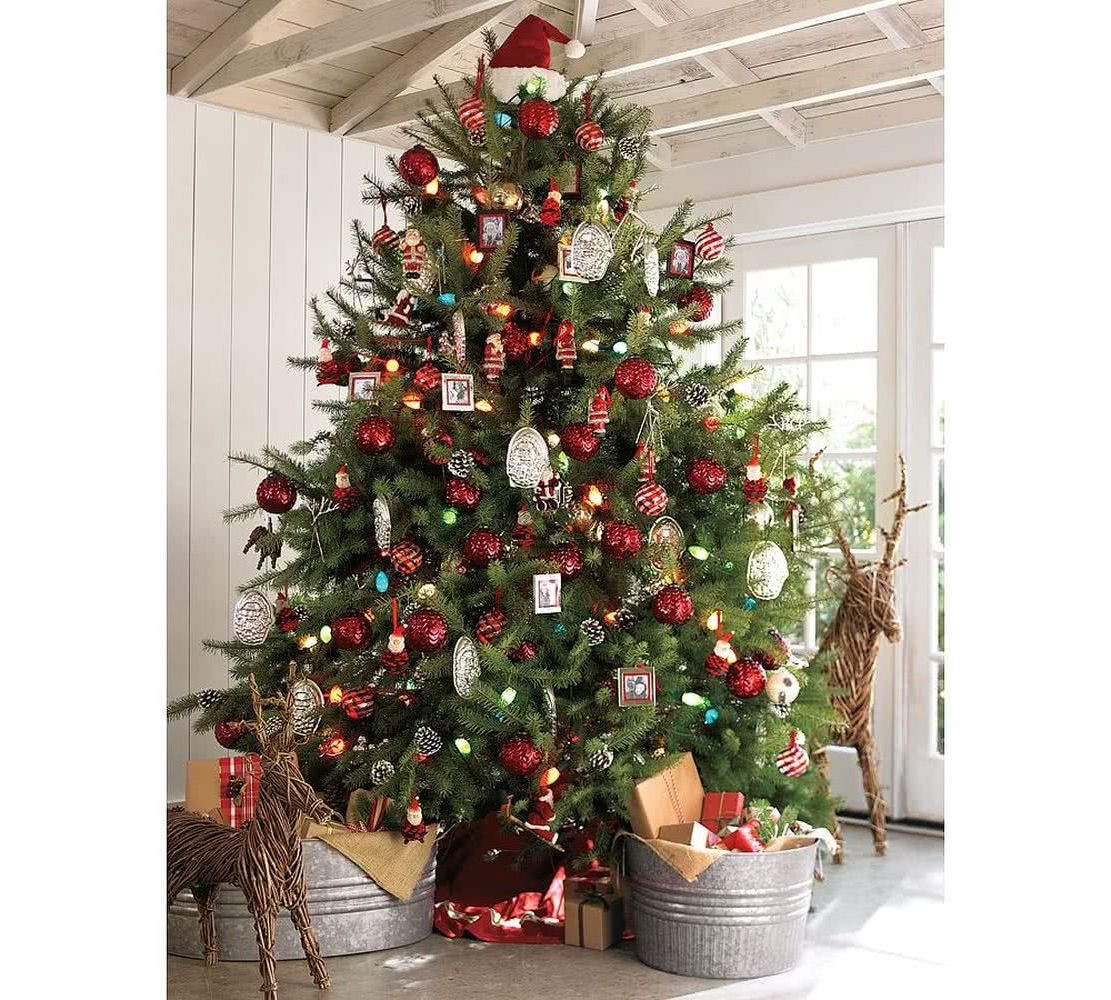 Glamor and opulence
A wave of gold and bronze tones provide a very glamorous and luxurious look.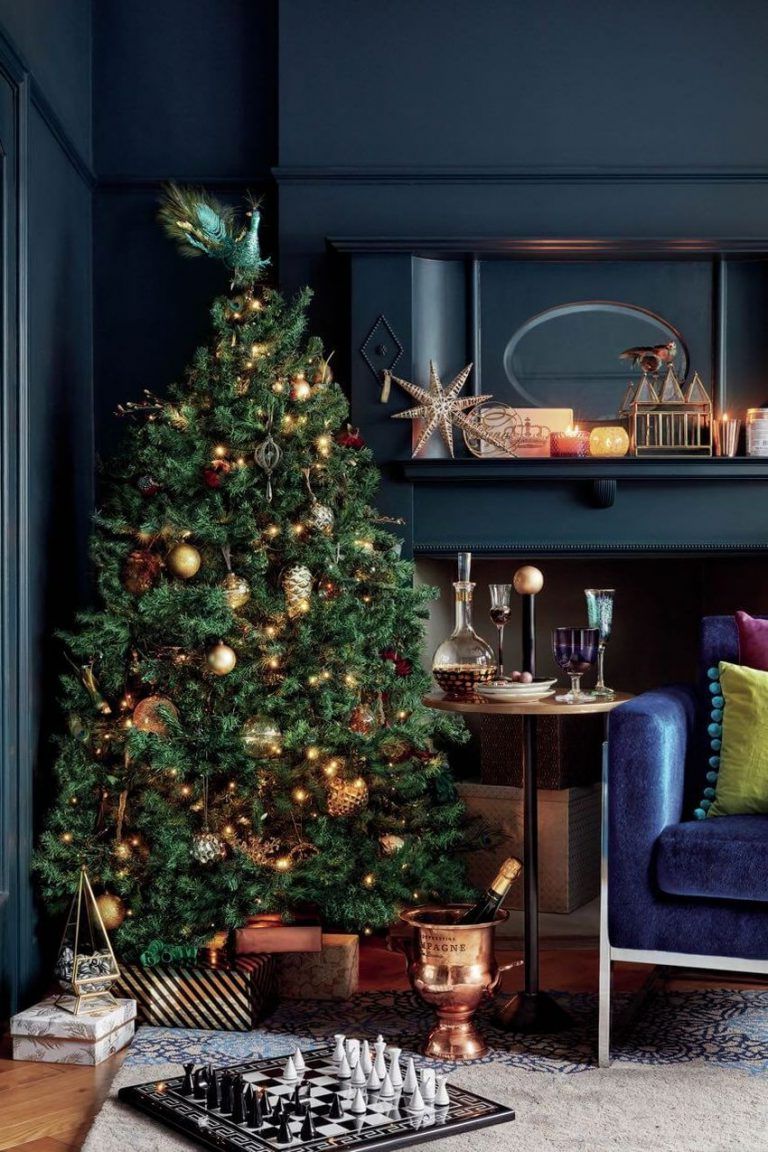 An easy way to achieve a harmonious and beautiful Christmas arrangement is to choose a set of main colors, and based on them, elaborate the decoration. For example, below we see that burgundy has been used mainly, which combined with green and gold looks great.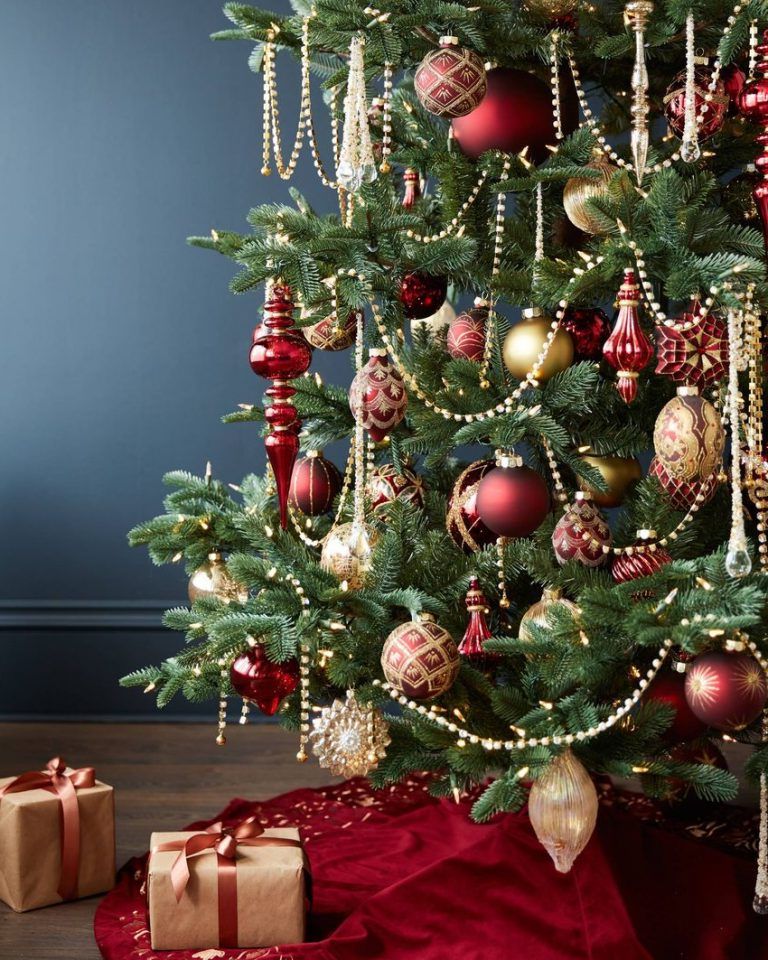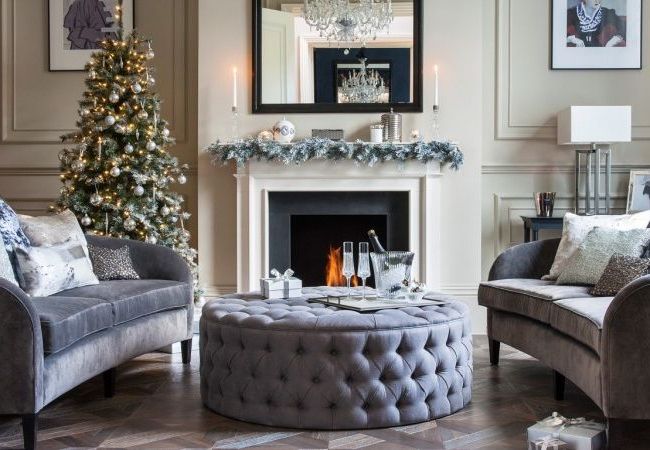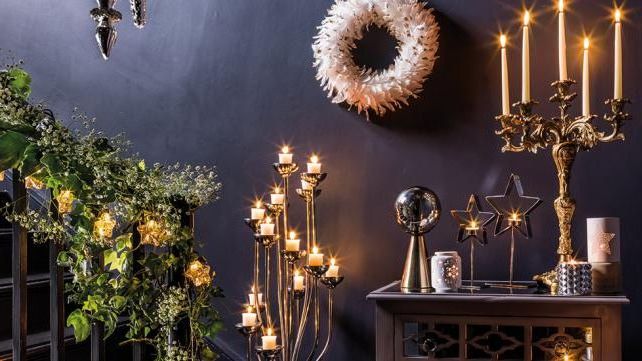 Rose gold is also trending this year.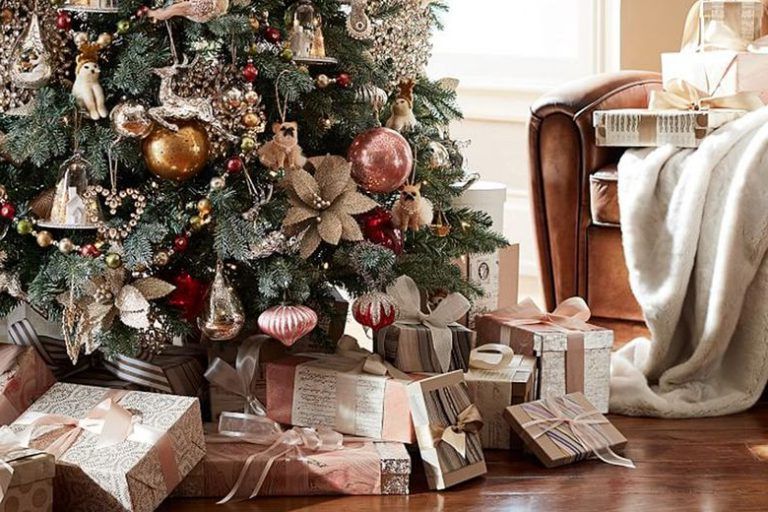 Eclectic mixes
It is a vibrant style, full of energy and with a lot of color. Modern and vintage objects of different styles are mixed, achieving very original and unexpected decorations.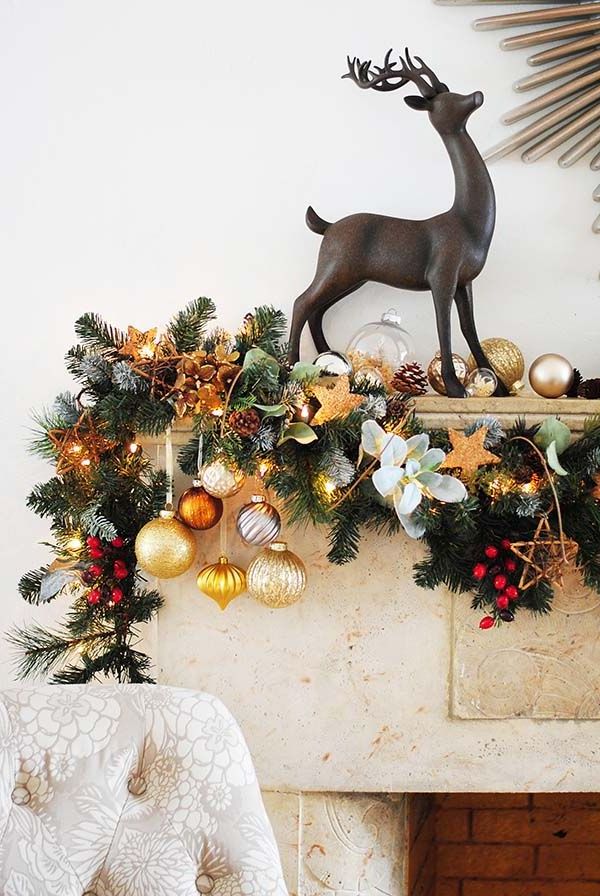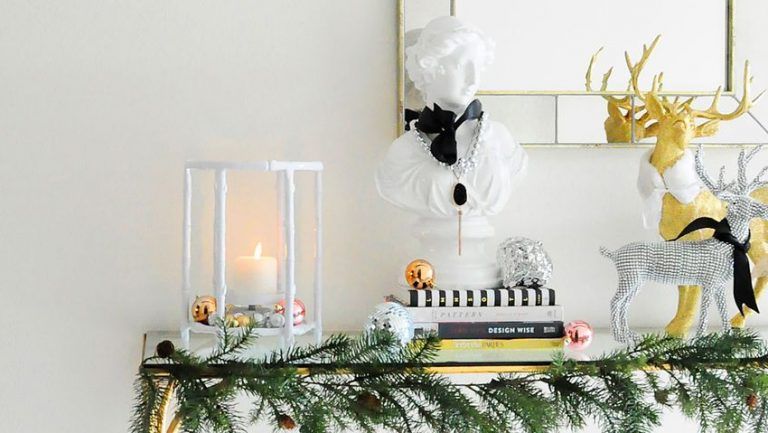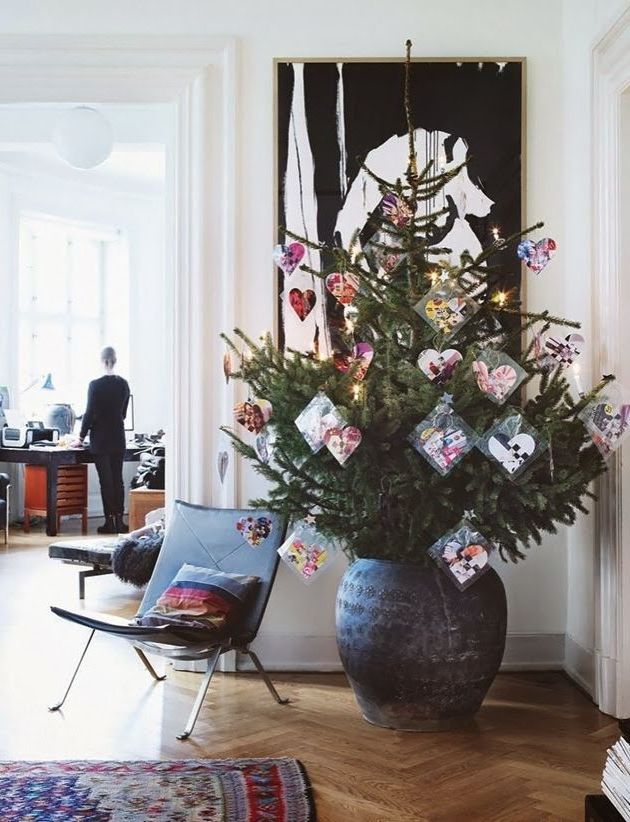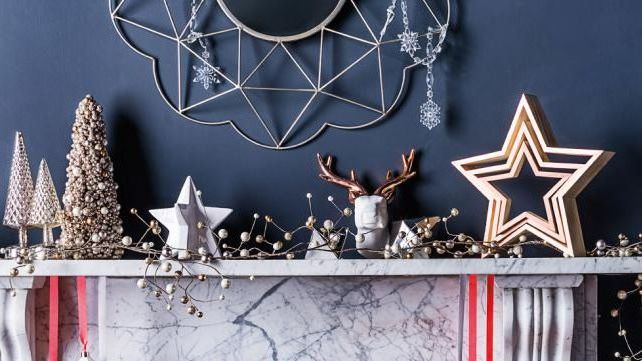 Ethnic details
It proposes a mixture of folkloric elements with modern decorations to create a very striking style.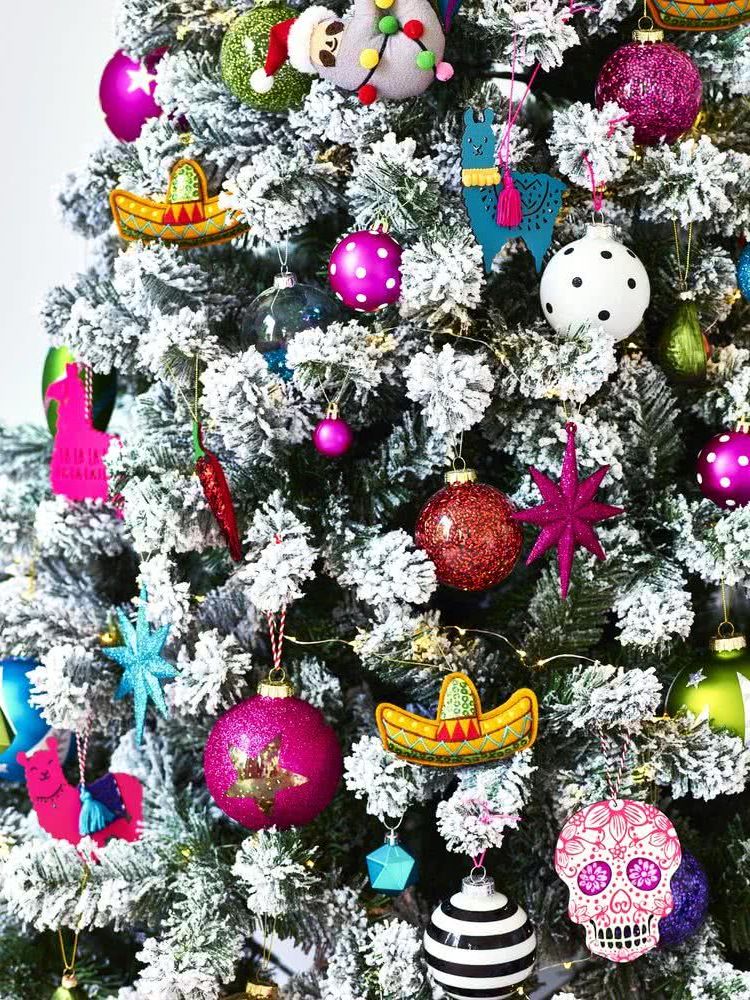 The variety of materials and elements provide a decoration with unexpected, humorous and very colorful touches.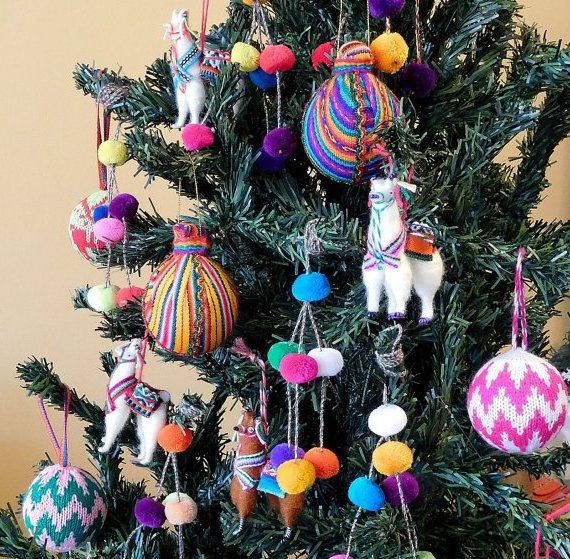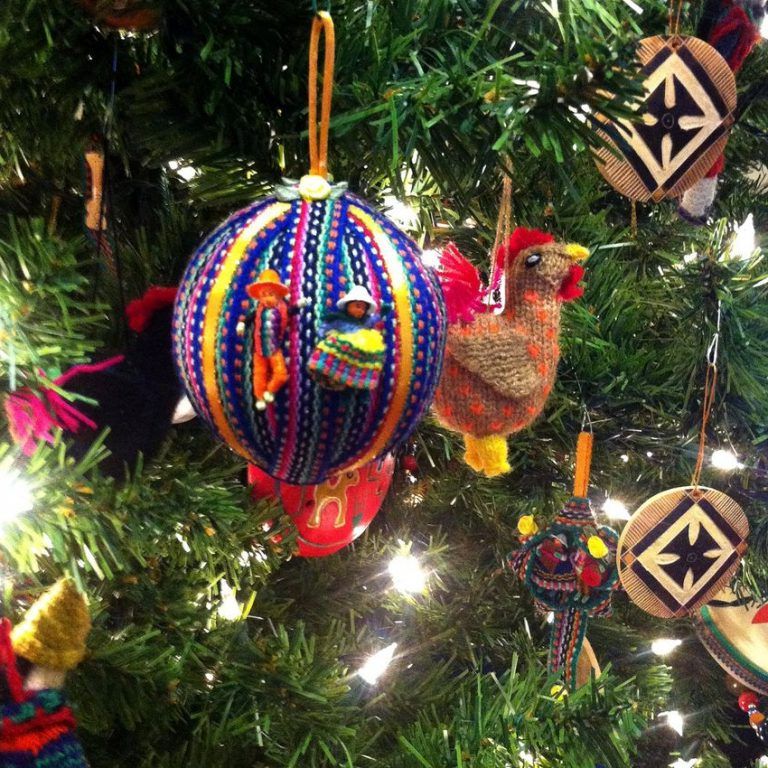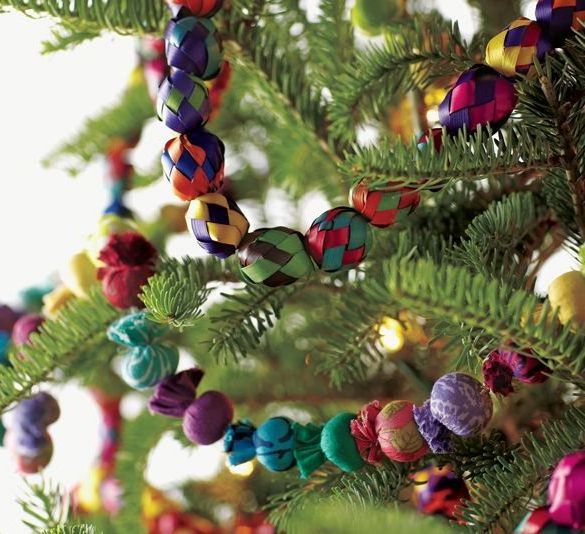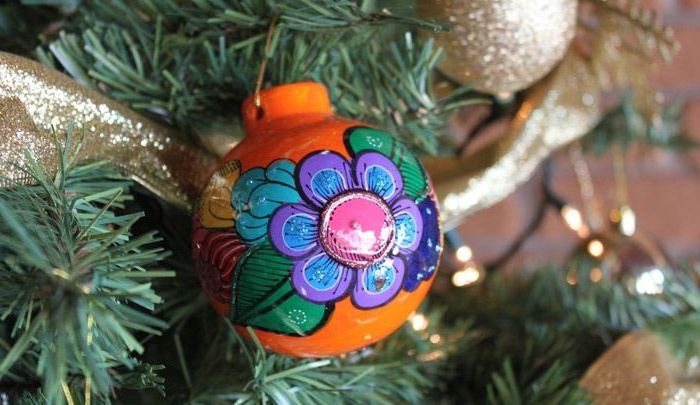 Many trends or themes continue for several years, but change slightly from year to year. There continues to be an emphasis on more relaxed and playful styles, and a greater use of colors that would not normally be considered "Christmas colours". Keeping in mind the trends mentioned above, we suggest these color palettes that can inspire you.
White and crystal
Colors reminiscent of snow: white and transparencies are being used a lot.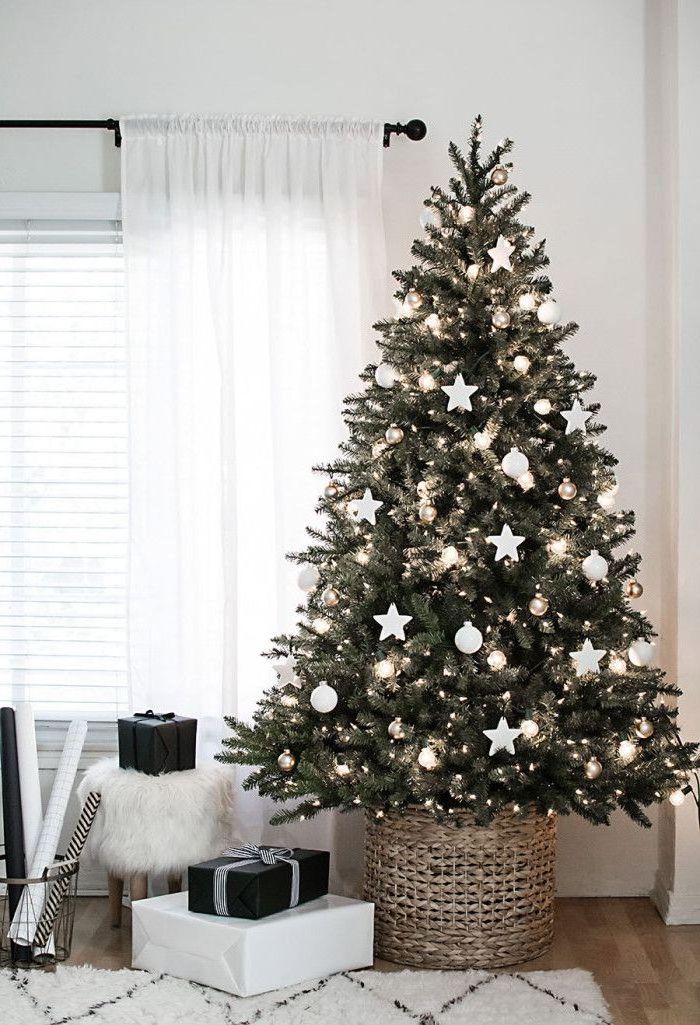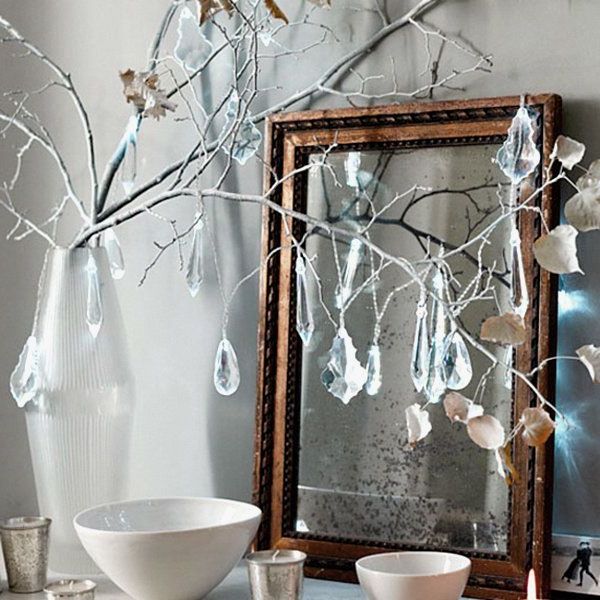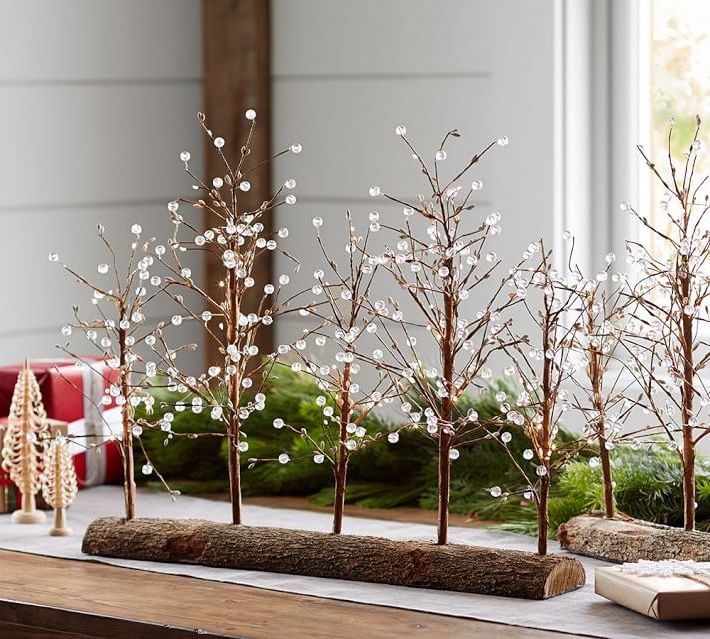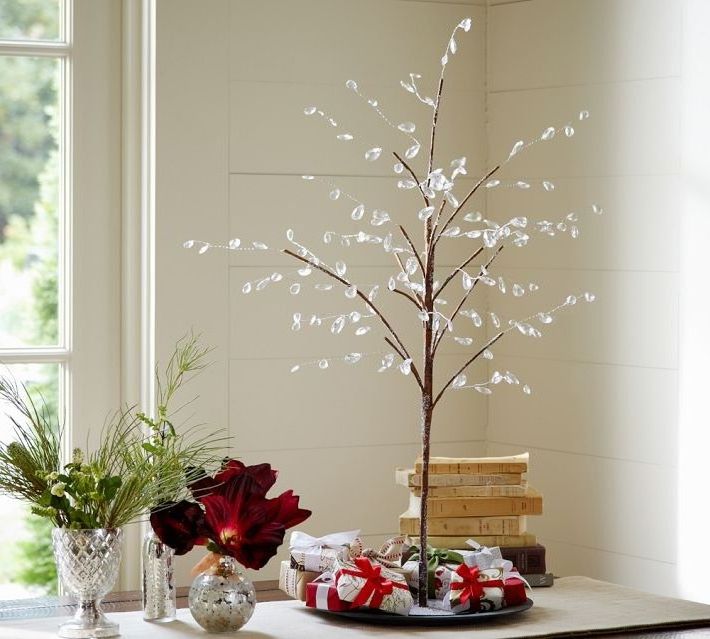 Traditional colors: red, green and gold
You can always play with these colors, they will never go out of style.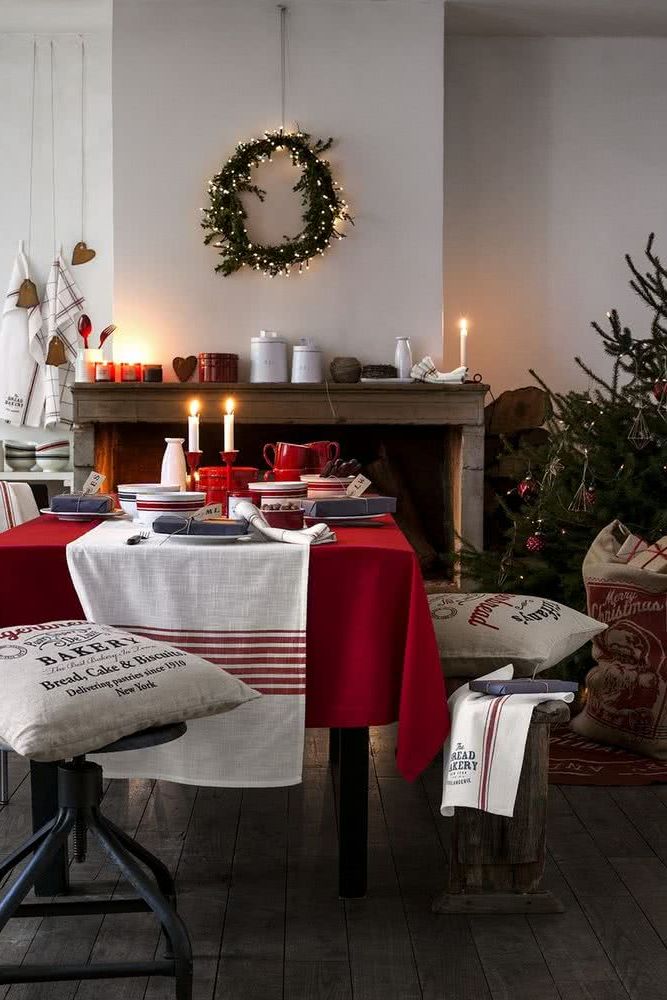 For lovers of classic Christmas decoration, the implementation of simply red and green becomes perfect.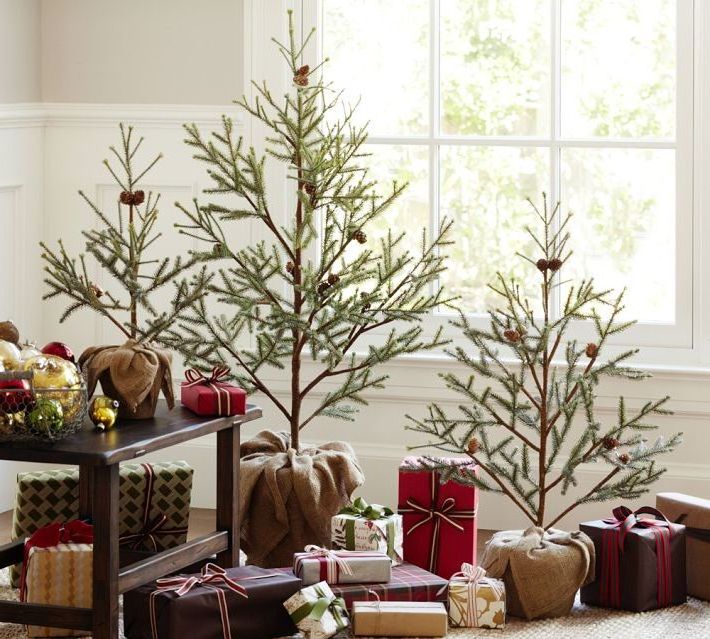 Beige
The colors of nature such as brown, green, beige, are another trend.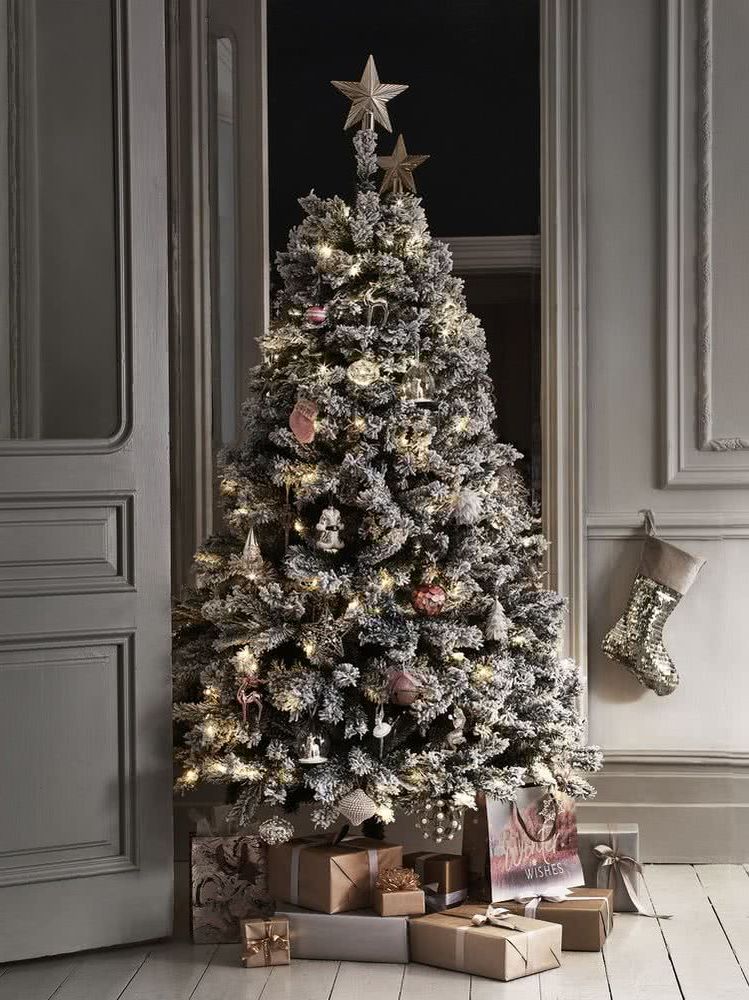 Beige and gold successfully merge to give us modern and very beautiful Christmas arrangements.
Golden
Different shades of gold can be used freely to achieve a very stylish decoration.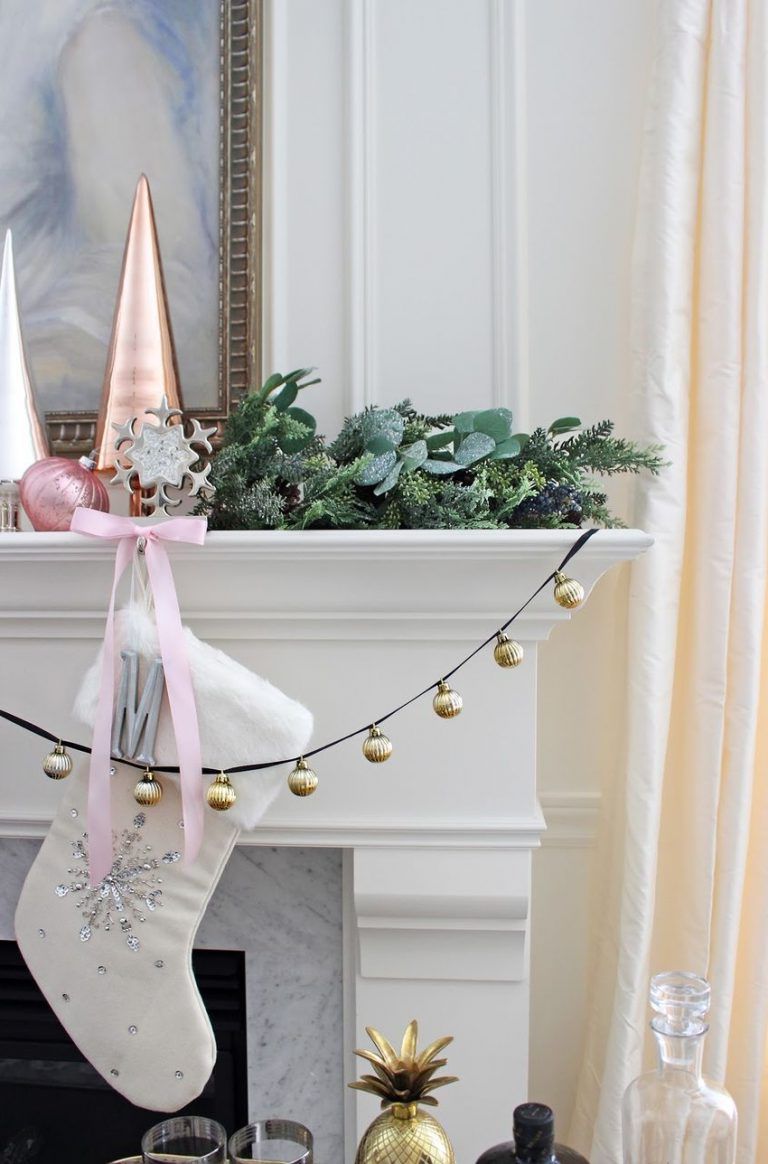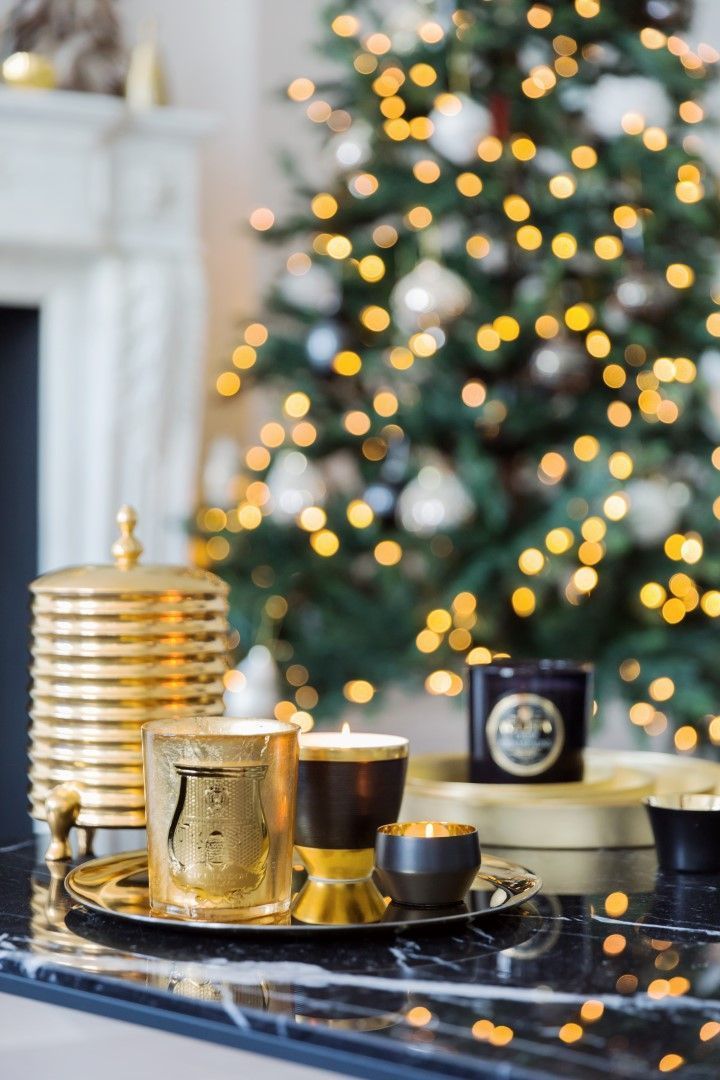 Grays
Silver gray is combined with blue and green, also achieving a very elegant combination.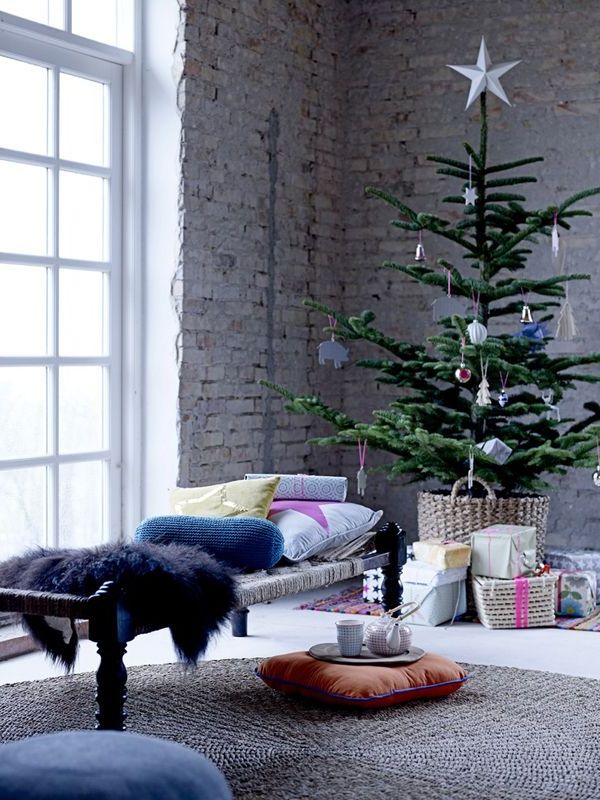 Cool shades of gray combined with subtle natural tones like green are perfect for bringing Christmas arrangements to life. This being one of the best ways to combine natural elements in Christmas decoration, recreating cozy and familiar spaces.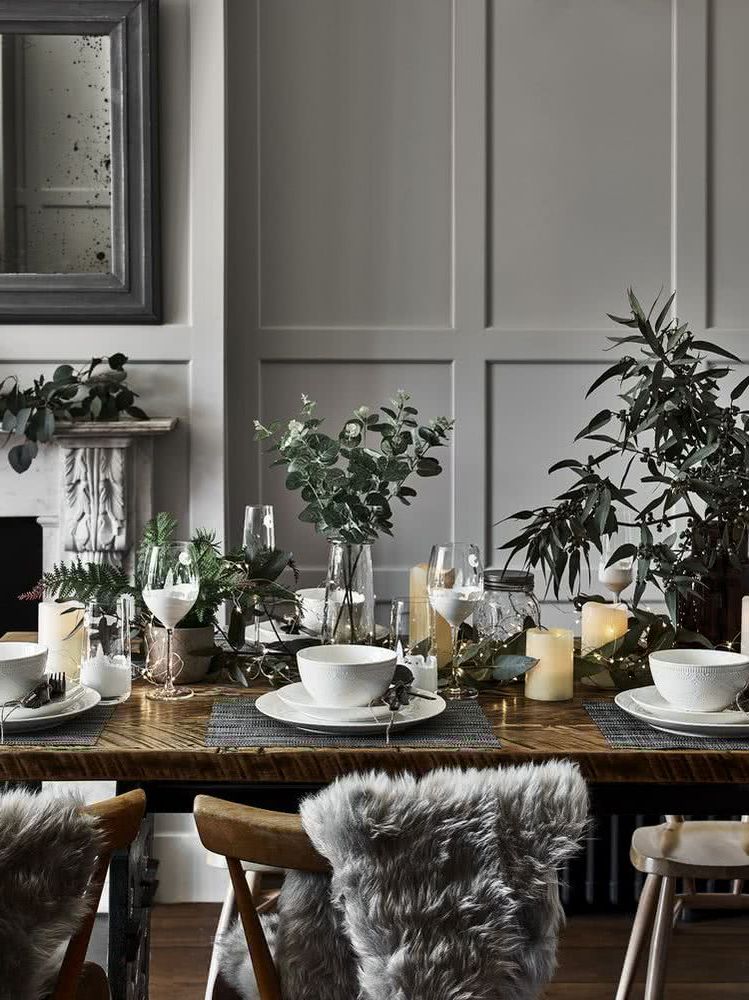 Crystal blue
These types of colors, reminiscent of ice and snow, are also a trend.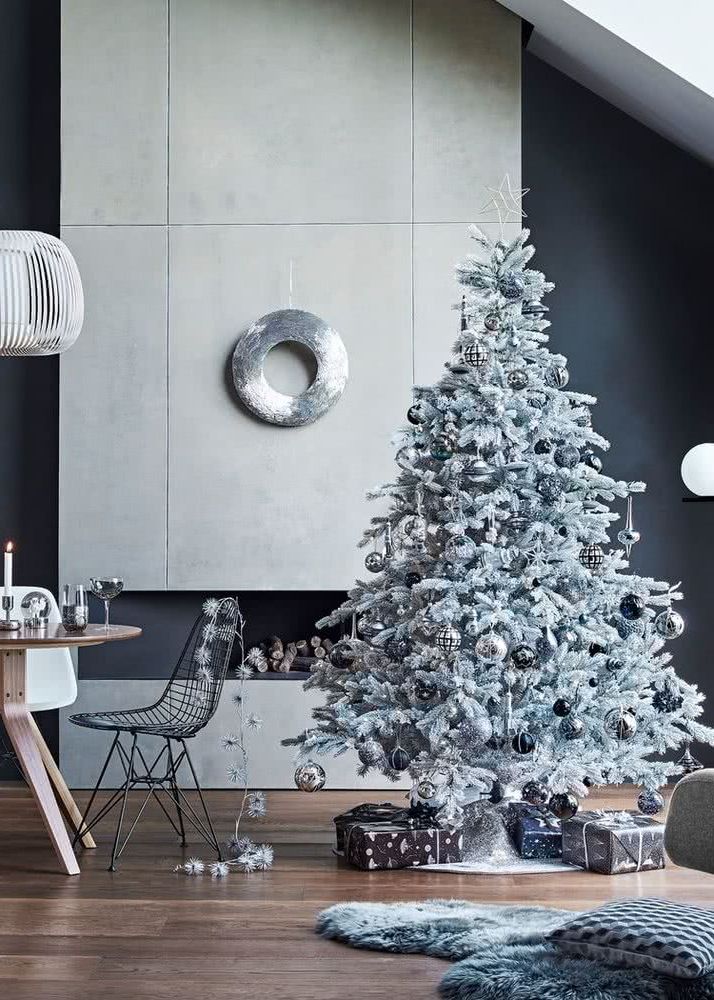 Another pretty option is the combination of pearly blue with silver. Since they are two colors that merged become ideal for bringing a festive look to spaces. It is a color that goes very well in ornaments, ribbons and candles especially.
Fuchsia, red, green and light blue
Those who prefer more fun and colorful proposals can opt for the mixture of striking colors such as red, light blue, fuchsia and green.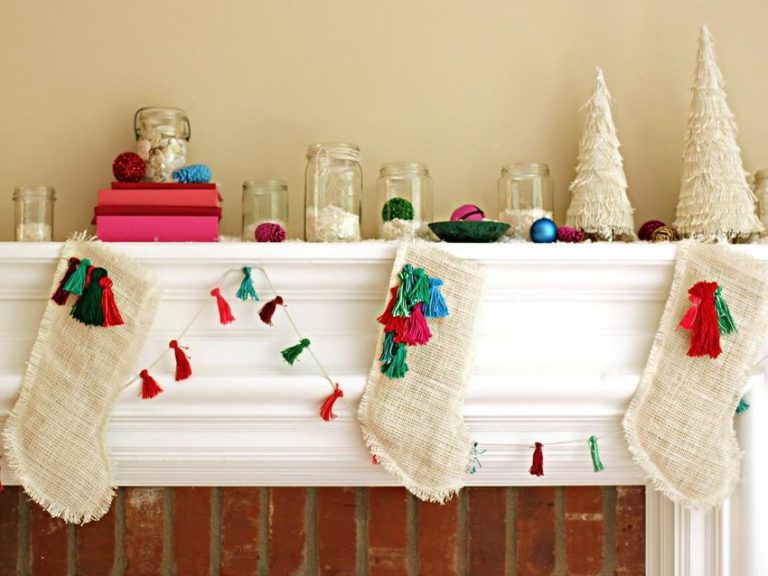 A very refreshing ethnic look is achieved.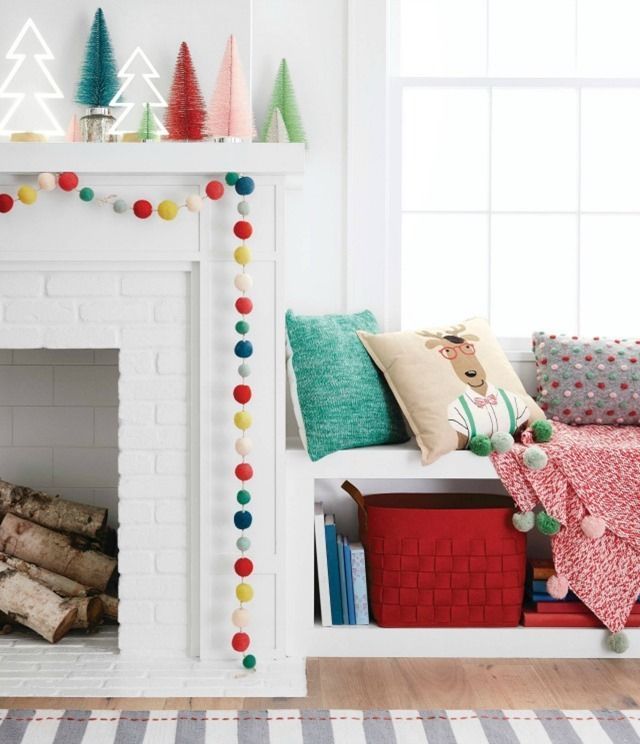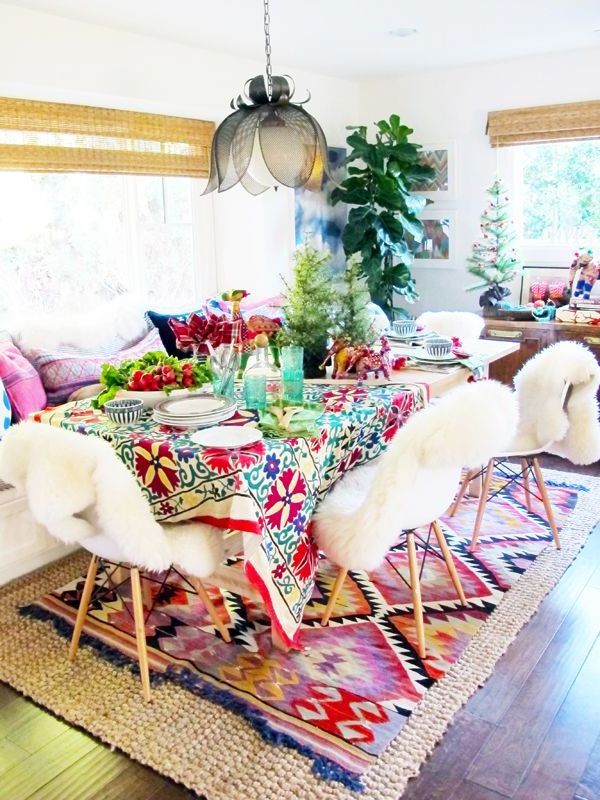 Lovers of rustic decoration can make simple wreaths with branches minimally decorated with lights.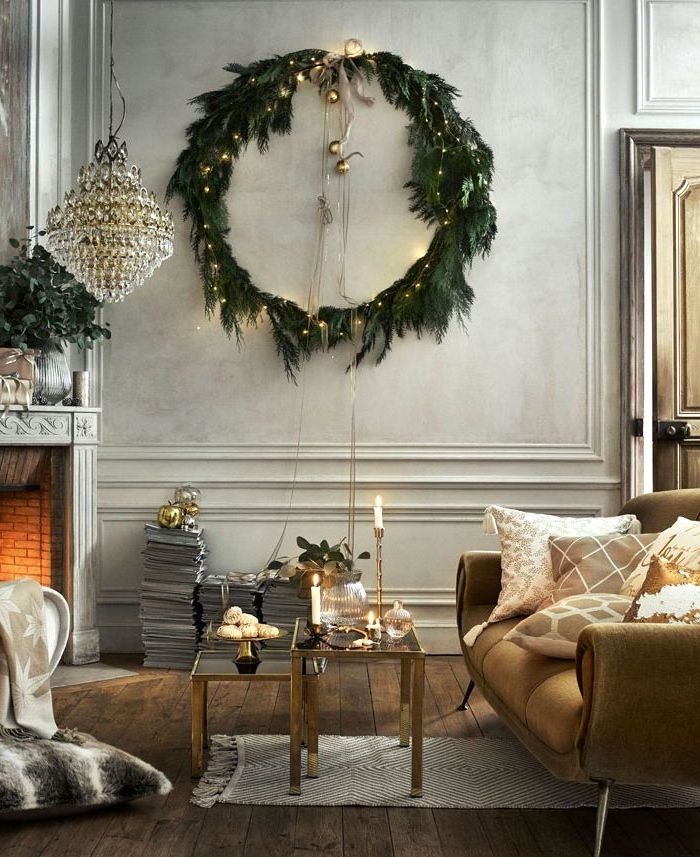 The rustic style occupies an increasingly important place within the trends in modern decoration. That is why these Christmas ideas that incorporate this style can be one of the options to choose from.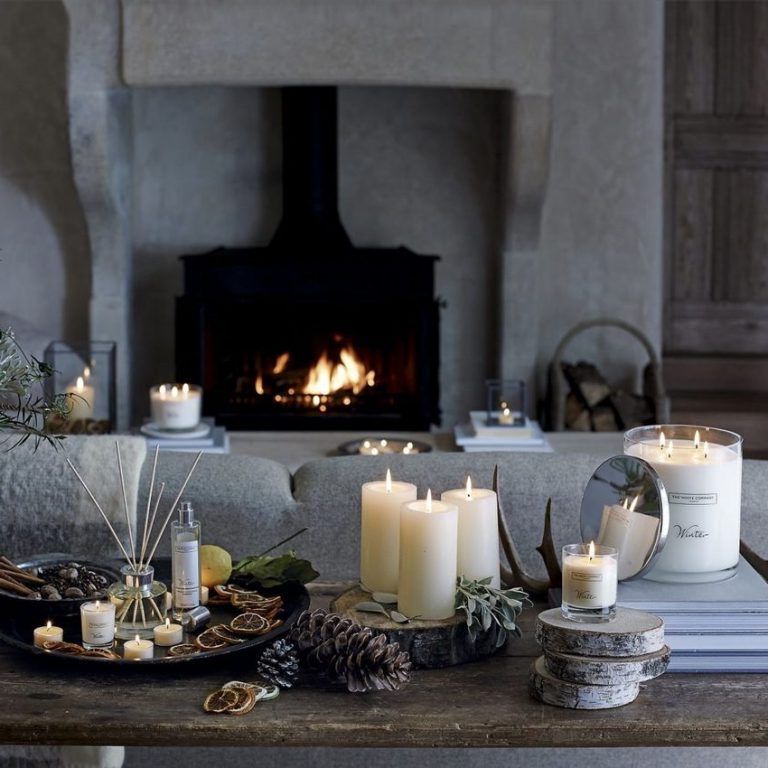 As you can see, within these proposals one of the ones that stands out the most is the use of worn-looking metal candlesticks, in which both white candles and other colors look great.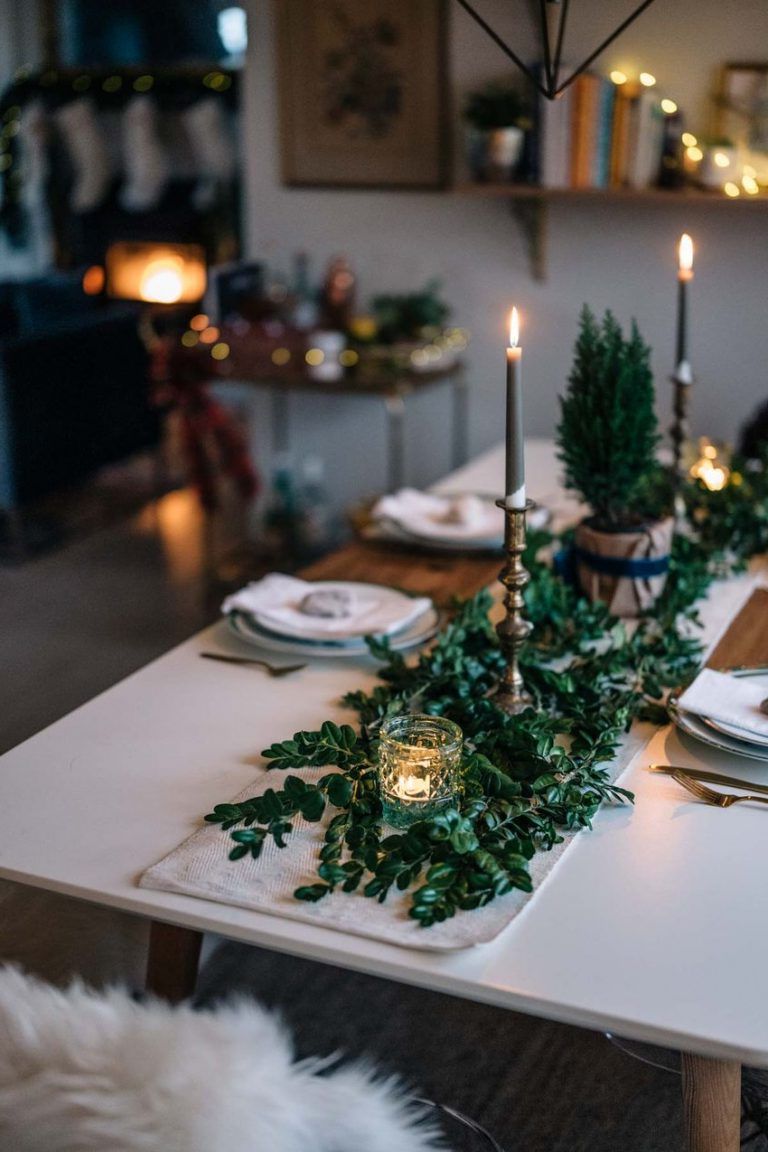 Metallic cutlery can also create a very nice accent if contrasted with rustic wooden tables and chairs.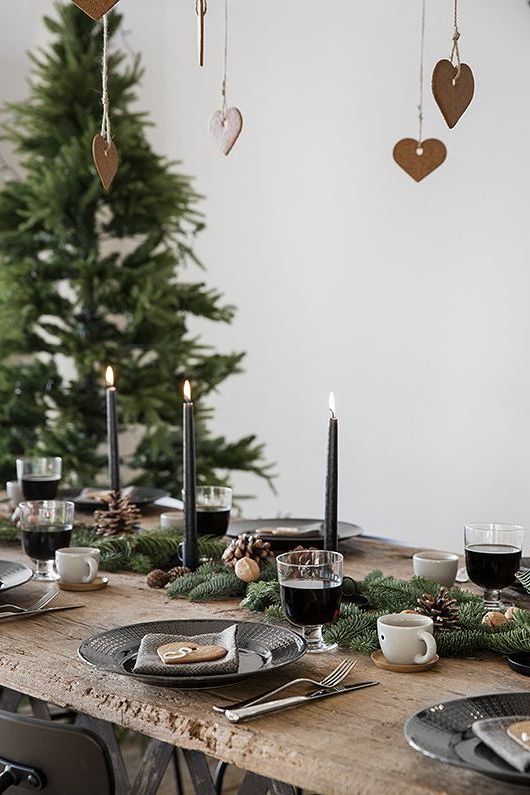 Green branches on tables or shelves.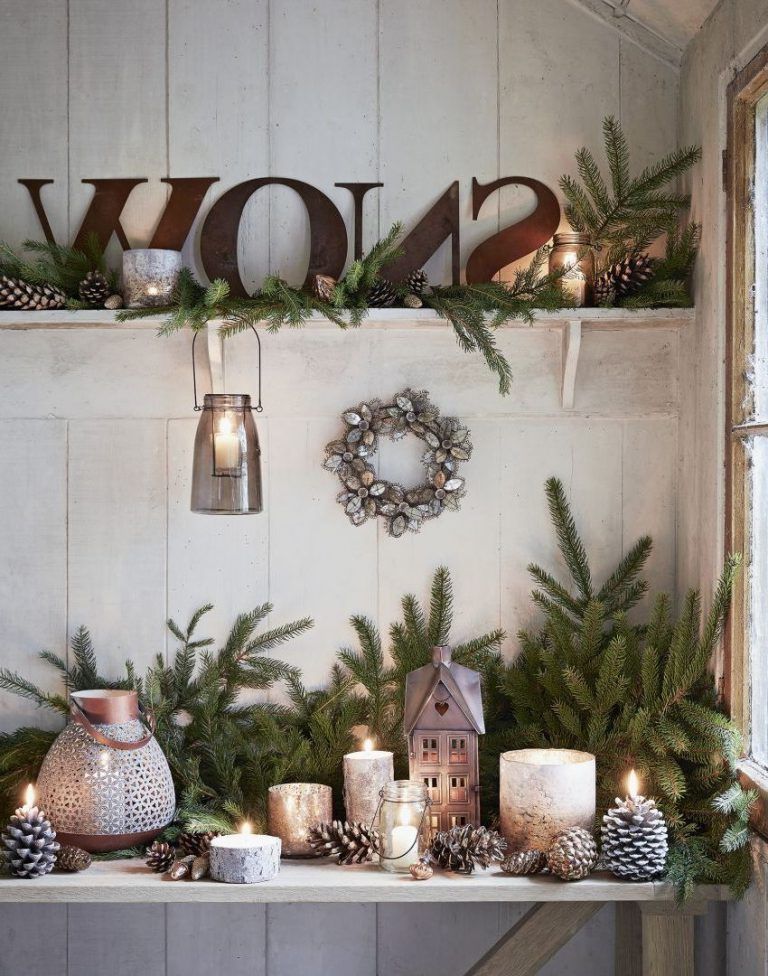 On the other hand, other elements most used in this type of decoration are pineapples and pine branches, which are used in Christmas wreaths or as centerpieces.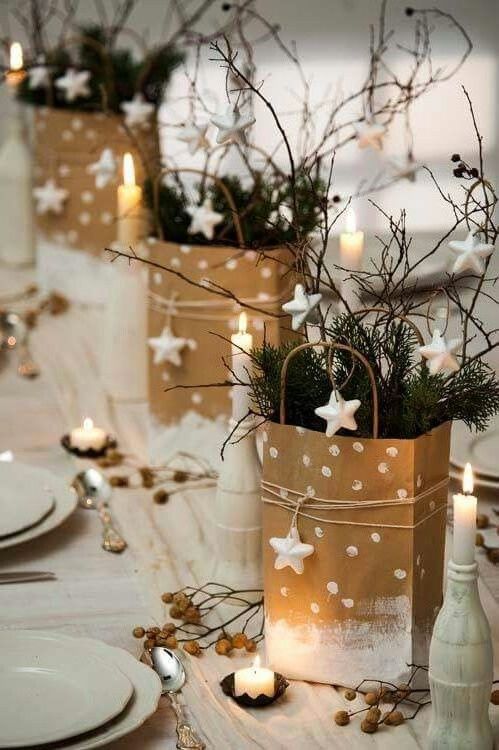 Fabrics can also be used to create accents in the decoration, which can be used on tables, chairs or ornaments.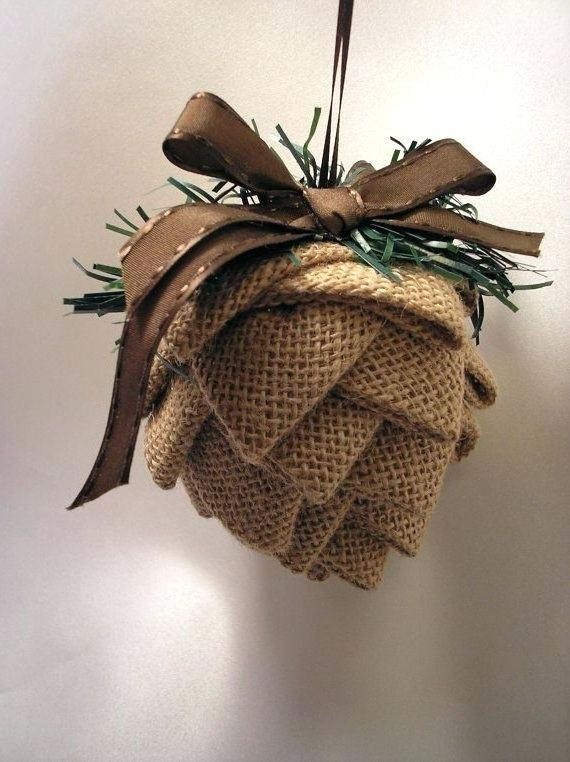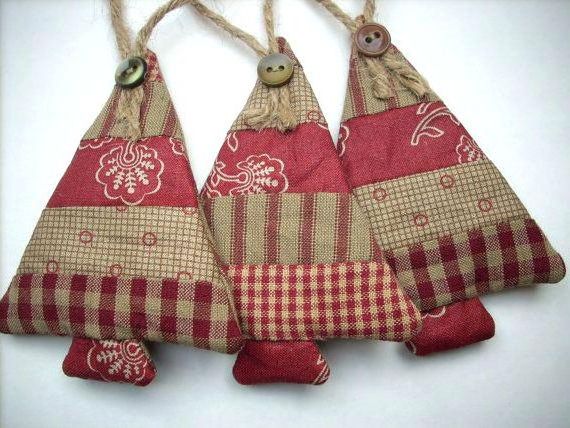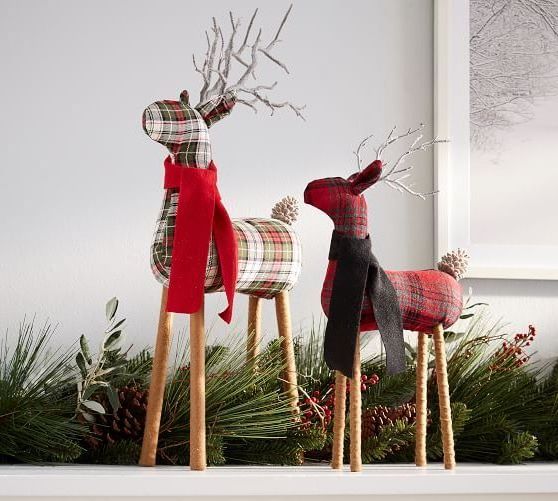 We present some ideas of modern Christmas arrangements, to make your home a cozy space to be and receive your guests at Christmas. And best of all, they are easy to get and many of them cheap at the same time, so adopting them will be easy and will give your space a very special touch.
Candles and modern decorations.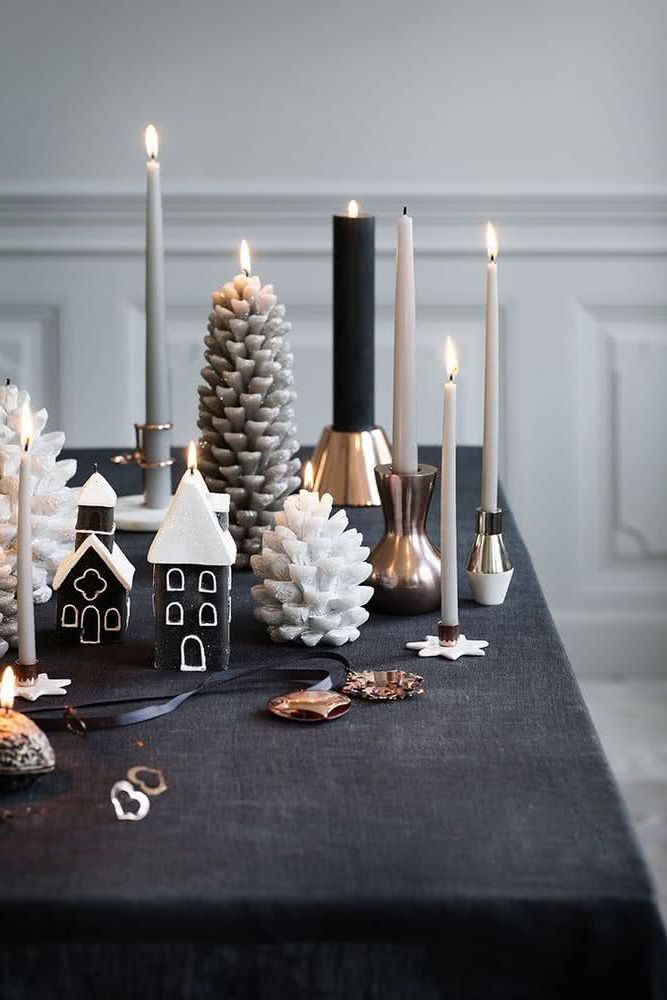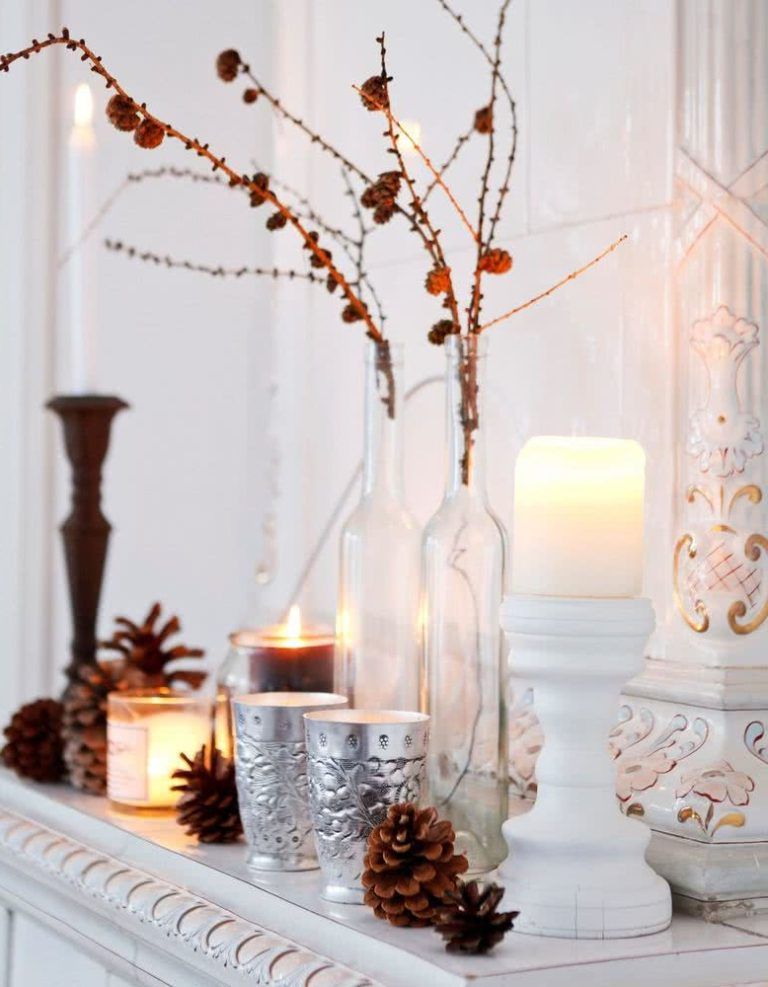 Modern crowns on the wall.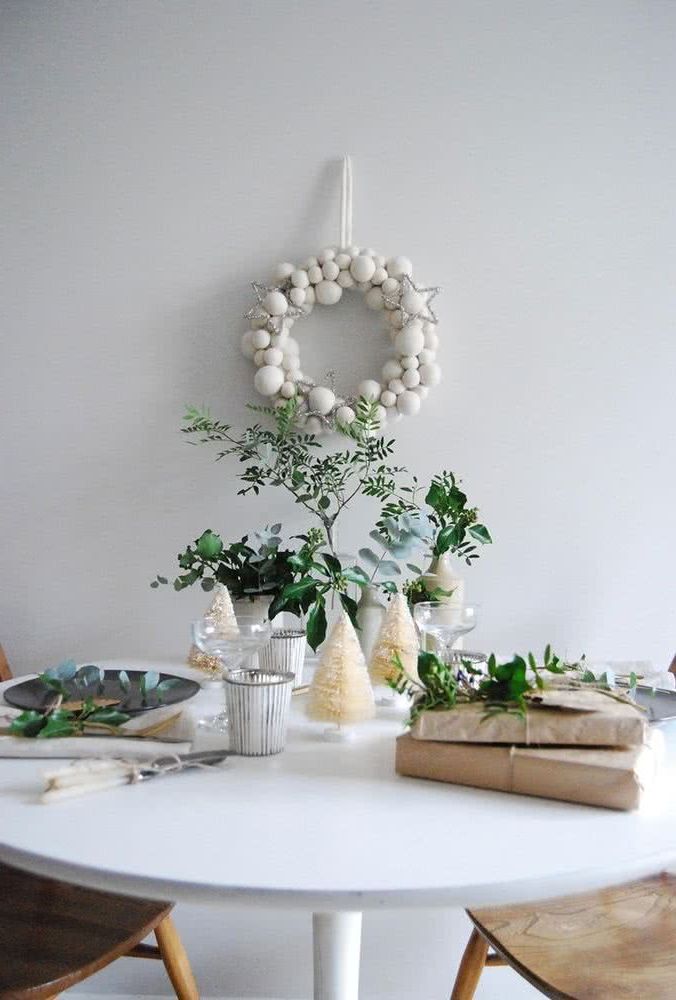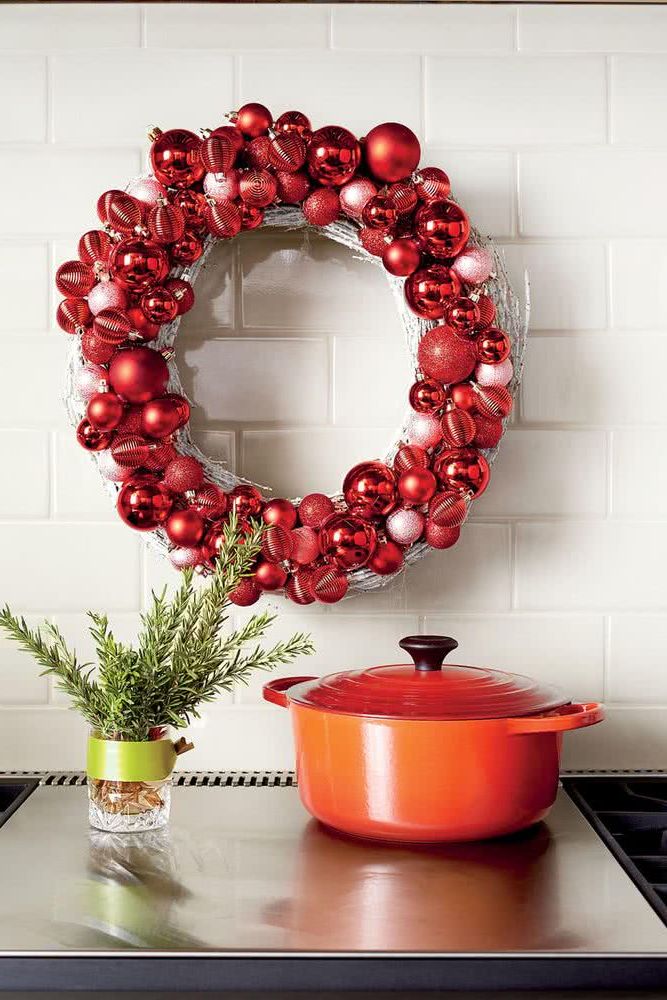 For those looking for a modern image for the tables, decorate them with yellowish or pink gold.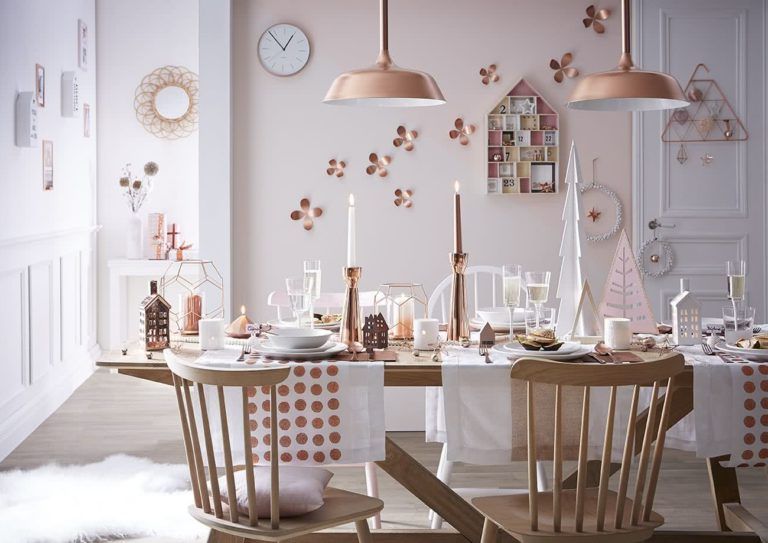 Without a doubt, a beautiful and sophisticated option to entertain our guests.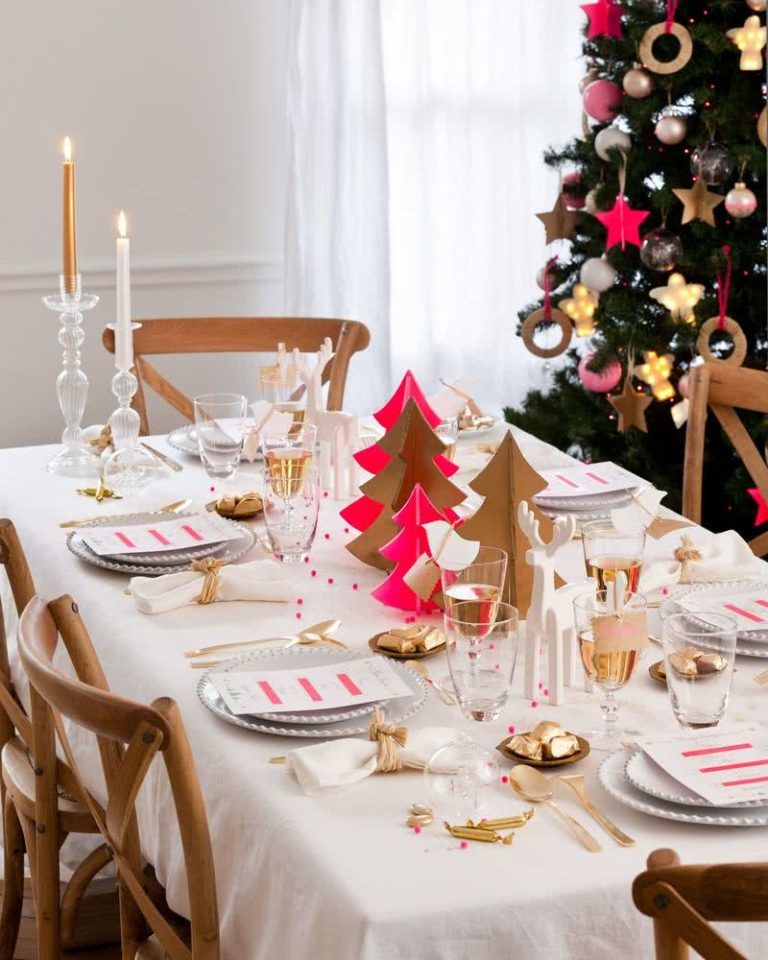 Trees of different formats.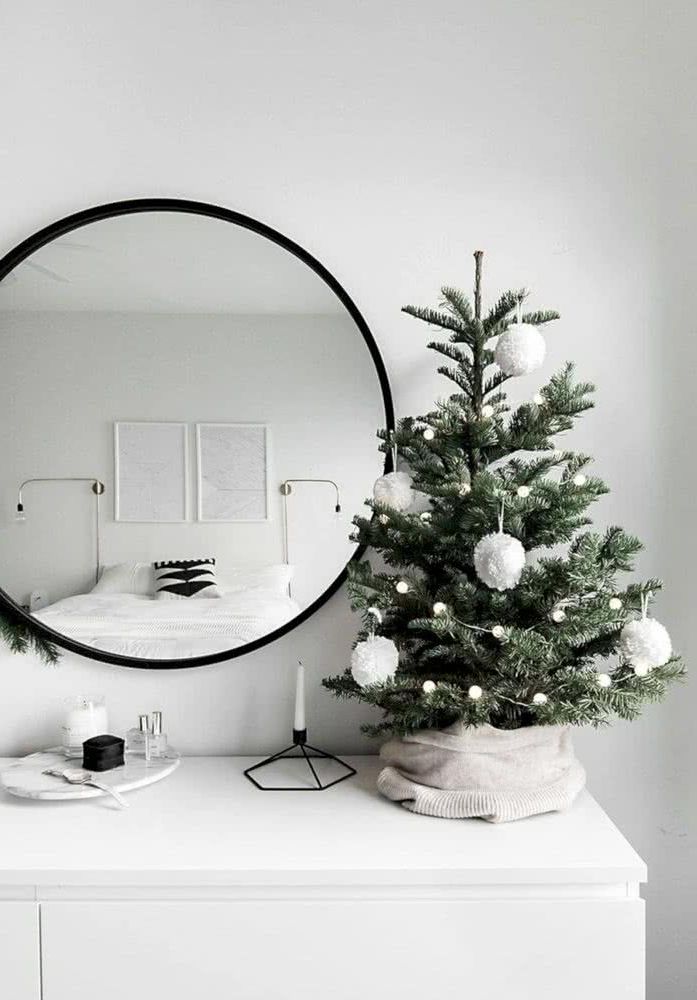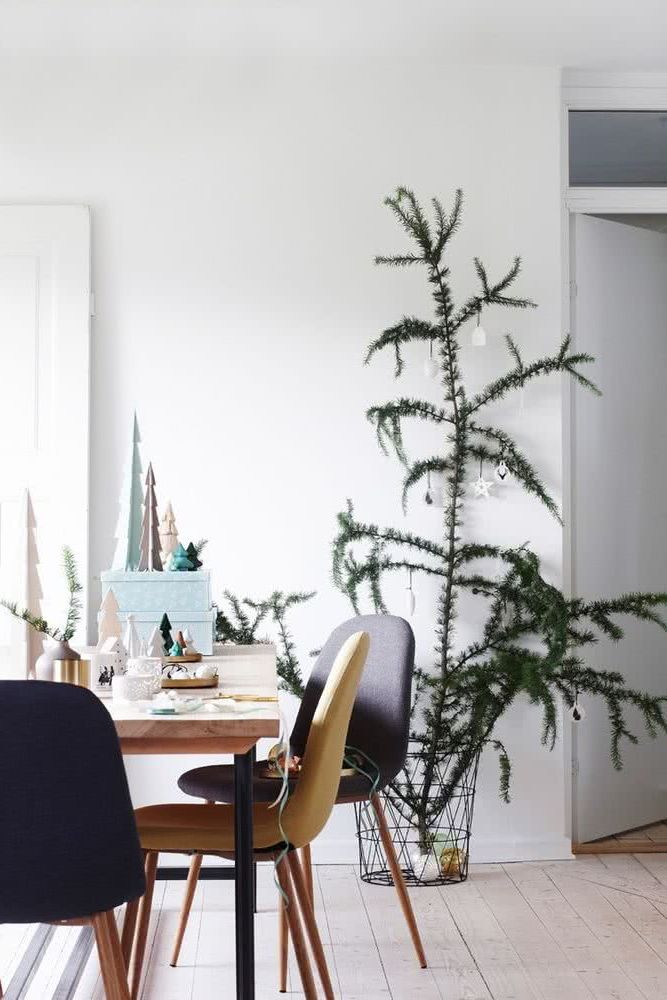 If you are looking for a more original style, we present a Christmas proposal that consists of decorating with trees in very creative and different formats.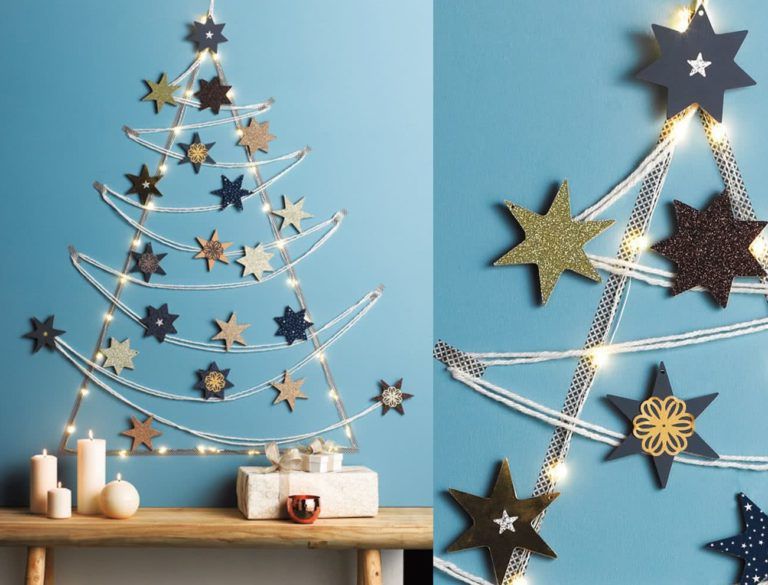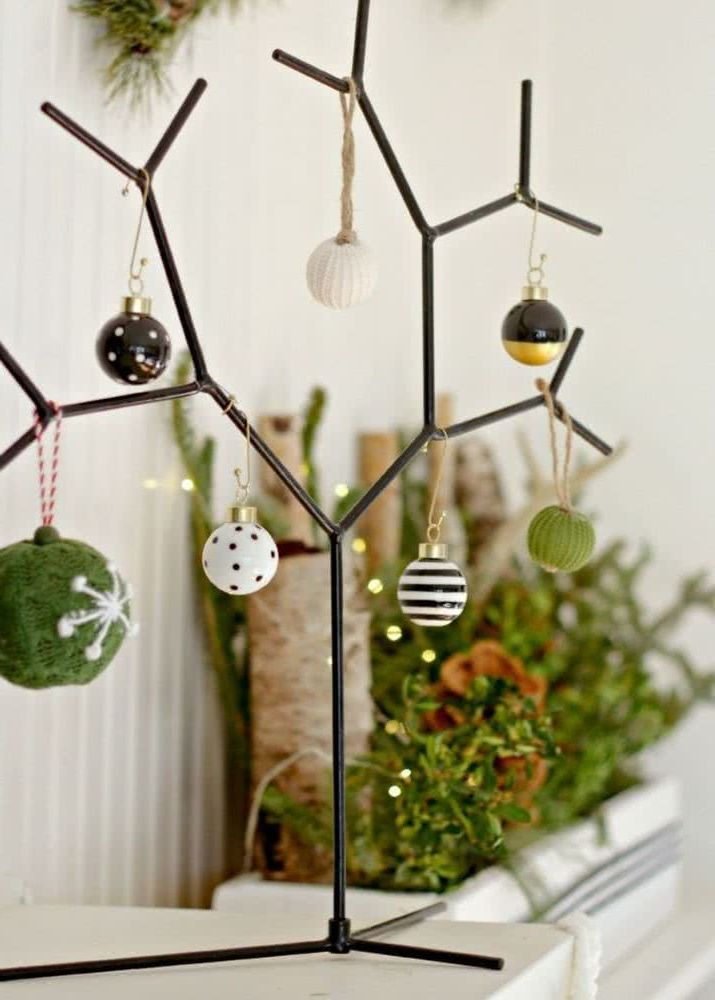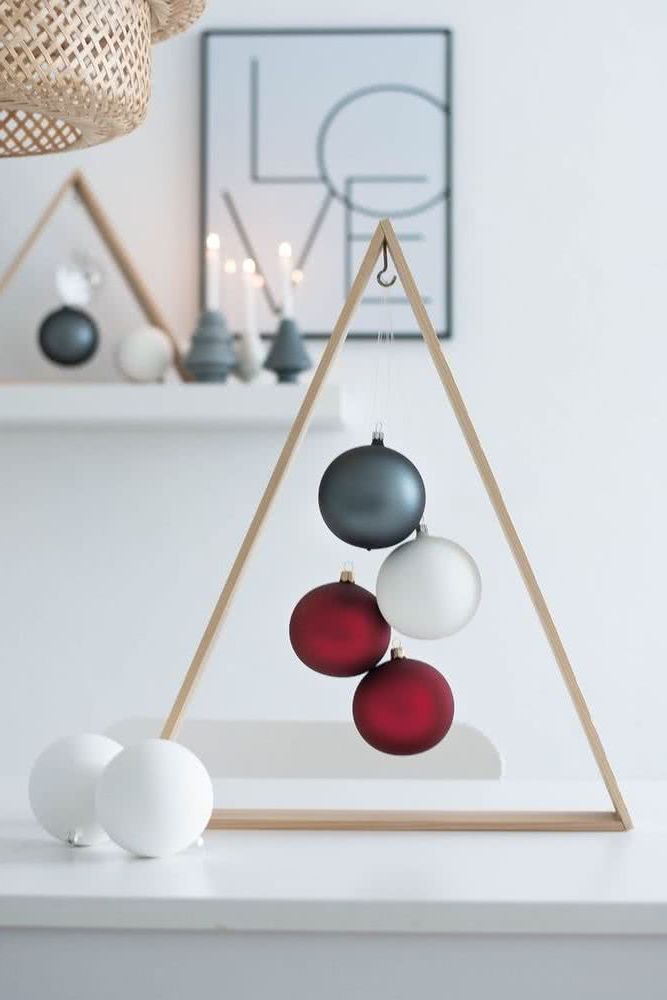 One way to successfully bring Christmas to the tables can be through small trees like the ones we see below.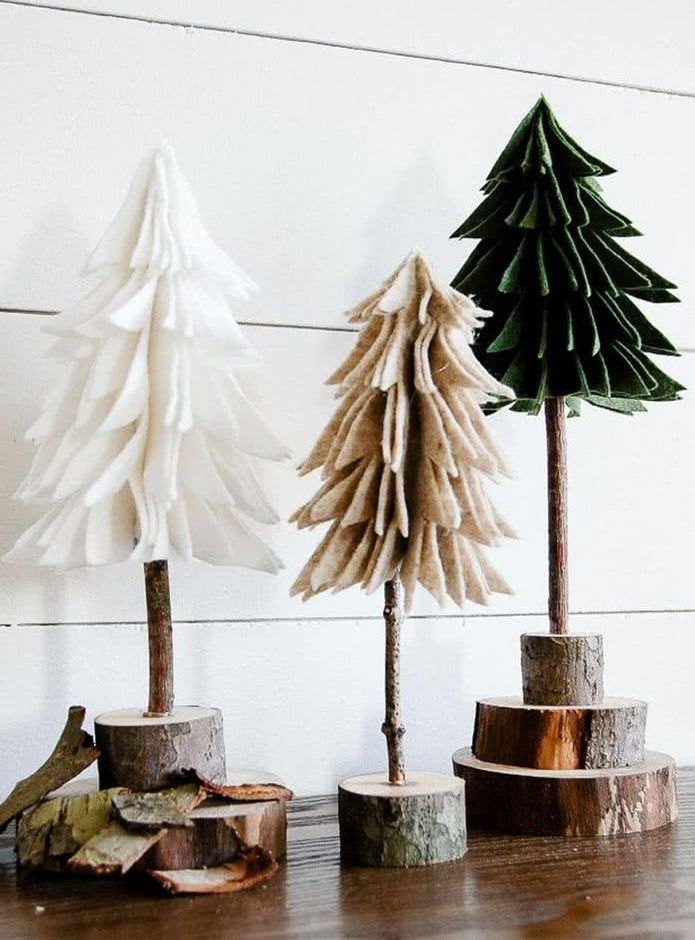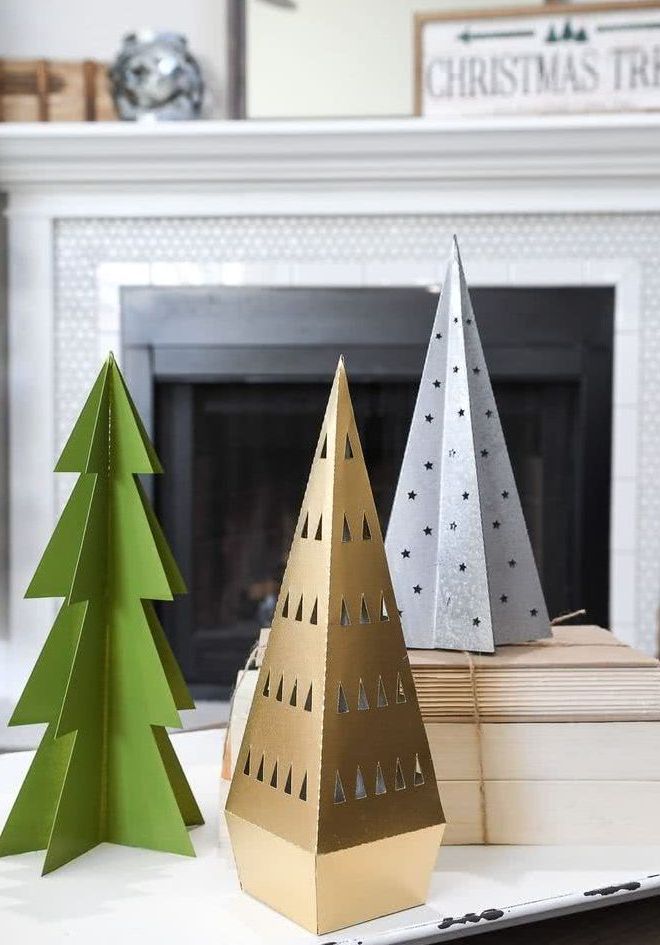 In the center of the Christmas table, it can also be seen starring Christmas pines of different magnitudes.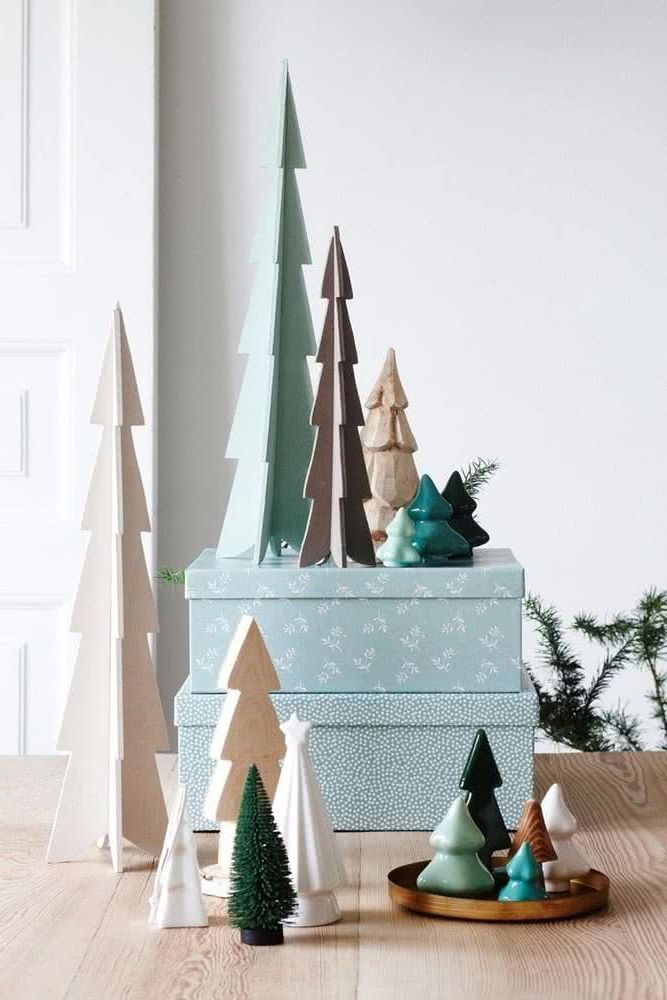 This proposal with candles is especially recommended for those who enjoy giving the home a more romantic and refined touch.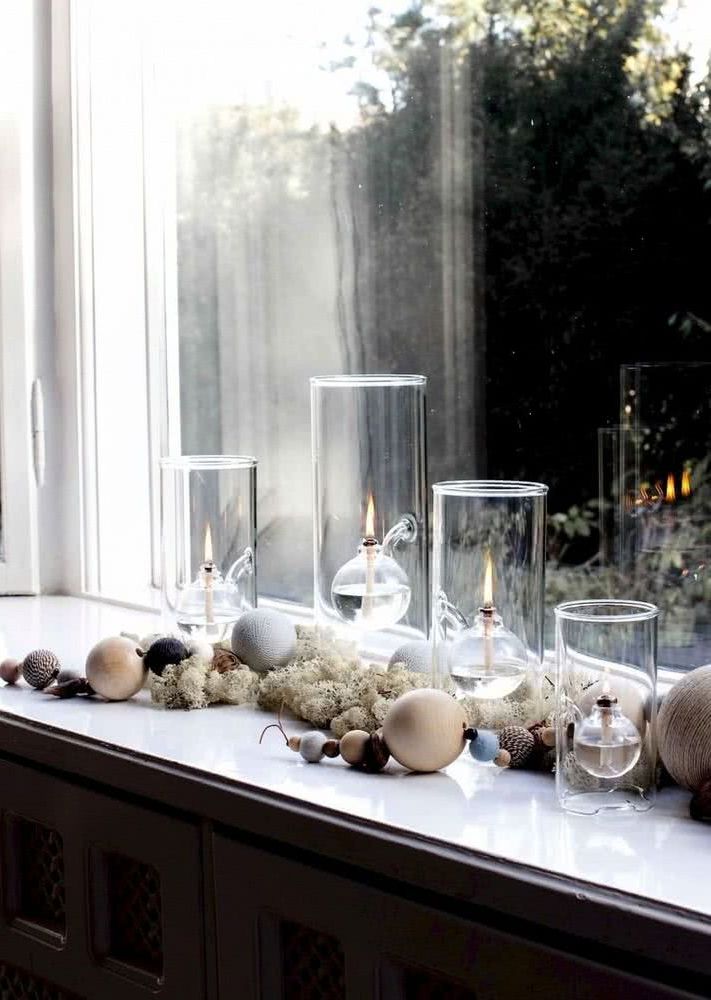 Creative tree skirts.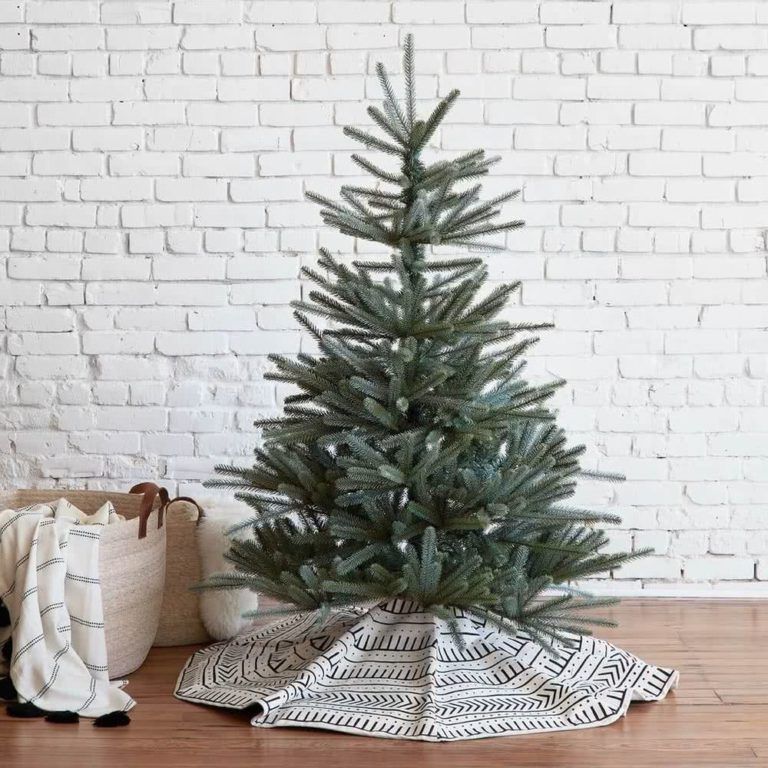 Stockings in fun fabrics.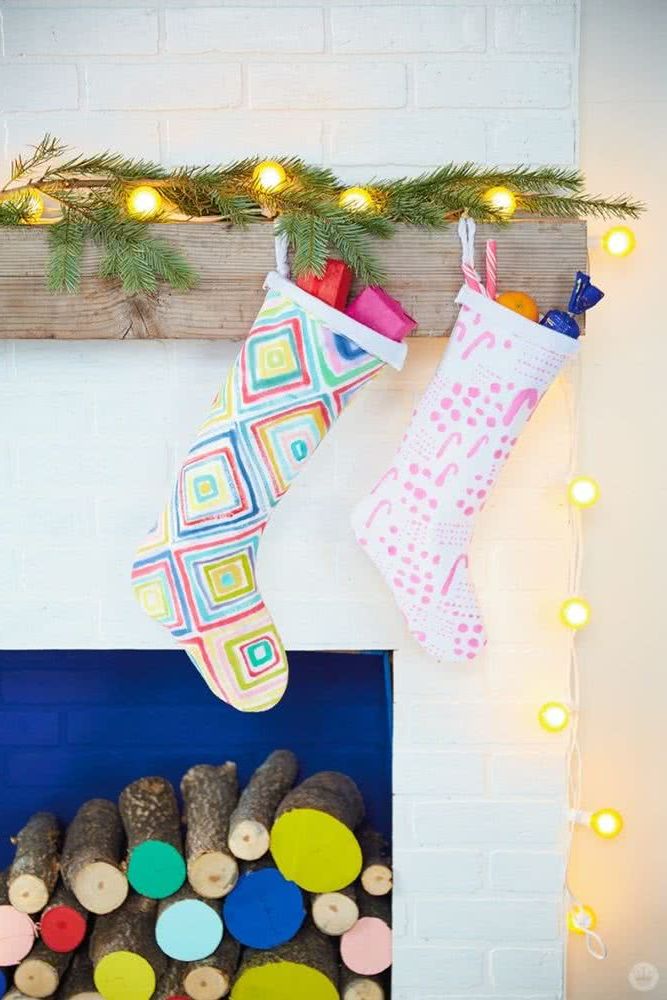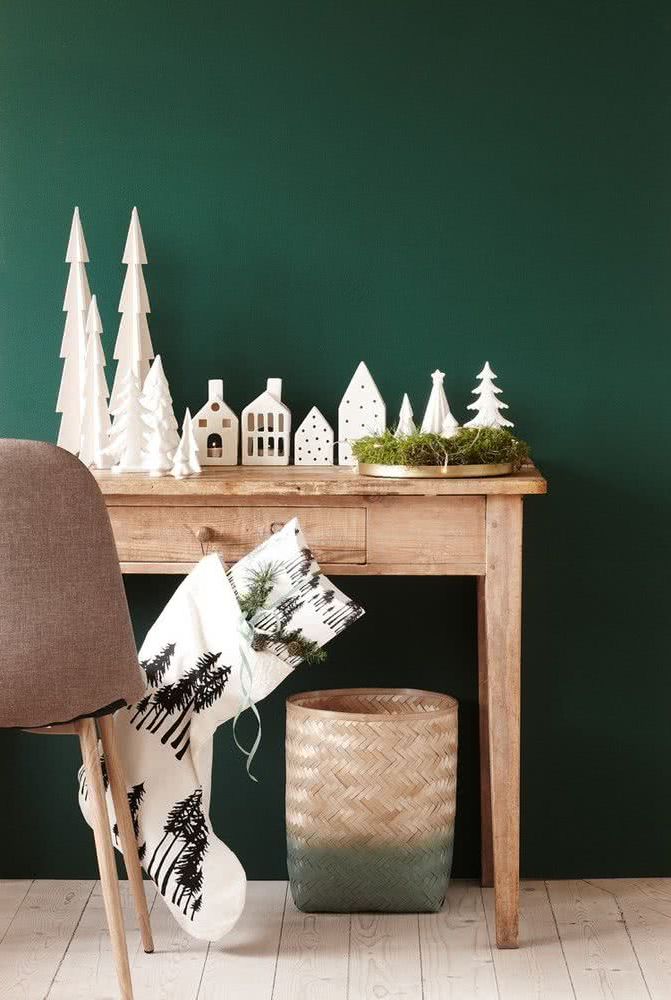 Small trees of original design.