Celebrate Christmas at home, surrounded by family and friends. Decorate it with a more festive, magical and sophisticated air than the rest of the year and dazzle them with these brilliant ideas that make a difference.
Yes, Christmas is coming. It is the time of the year with more endearing and familiar appointments and also the one in which the house is decked out. Make key changes to create more glamorous environments, always consistent with your personality. Highlight a piece of furniture with ad hoc deco details, decorate the walls and windows with chic ornaments, make a centerpiece… It is not worth taking last year's ornaments out of their box and placing them without any grace. Do you need ideas? Look for them here and start by answering this question: what color is going to be the protagonist this year?
Risky but… it's time to dress the table with elegance. Some of the tableware pieces are delicate, so make sure you don't leave them within the reach of children and look for alternatives, such as melamine plates and acrylic cups/glasses with Christmas colors or motifs, from Zara Home Kids and Casa stores, or the disposable tableware, from Carrefour Home.
Group ornaments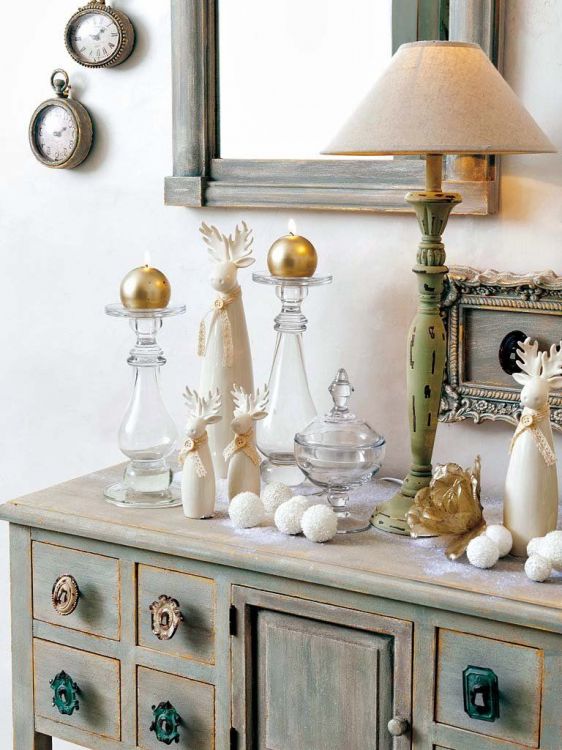 The still lifes have a lot of charm; to give them a more Christmassy touch, introduce metallic details, but do so in small doses. Chest of drawers (€909.50), lamp (€101.55), mirror (€295), reindeer figurines (from €19) and white balls (€20/12 units). Everything from PortobelloStreet.com
Paper and scissors for a DIY Christmas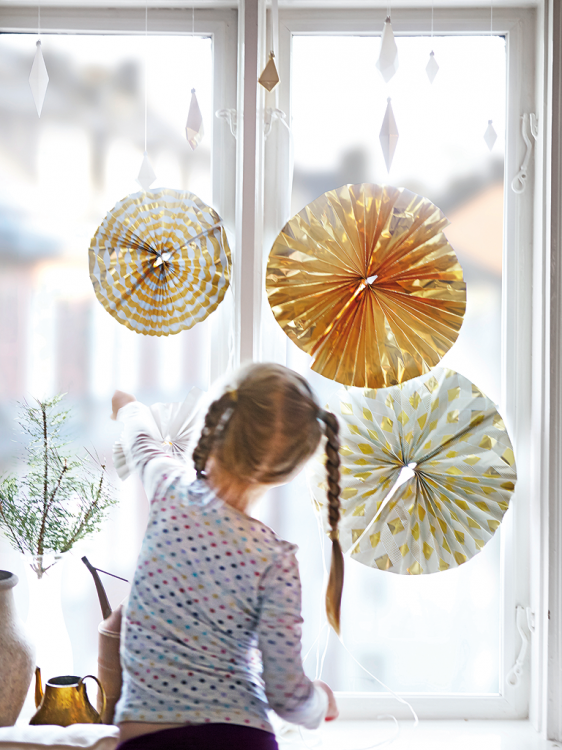 Handmade paper decorations are at their peak. Hanging from the tree, in its mini and crafty version, or from the ceiling in an extra-large size, like the pleated rosettes in the photo, which have been made with Vintermys gift paper, sold at Ikea (€2.99/roll). 2×0.70m).
Charming lighting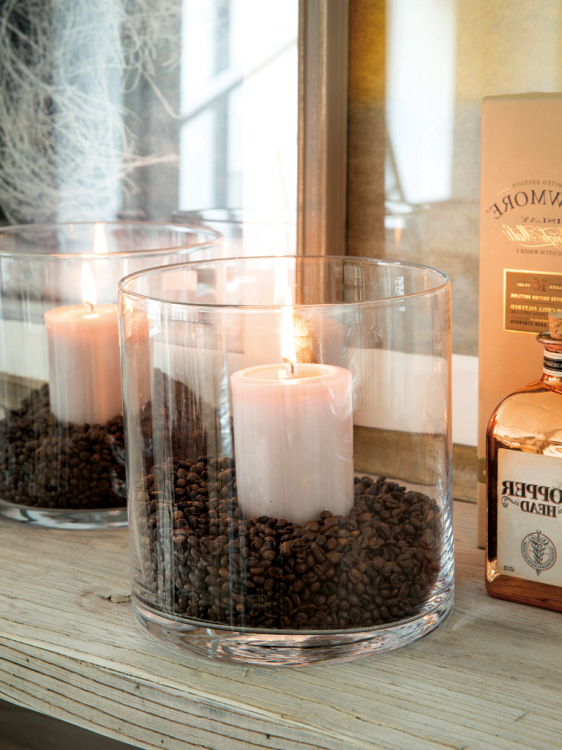 In a glass vase with a wide base, the white candle stands out more on a bed of coffee beans. A trick to make it last: put the candle two hours before in the freezer inside a plastic bag. Other options for a decorative base: coarse salt or sugar cubes. Jemelle lantern, by Flamant, handcrafted blown glass (€58).
The personal touch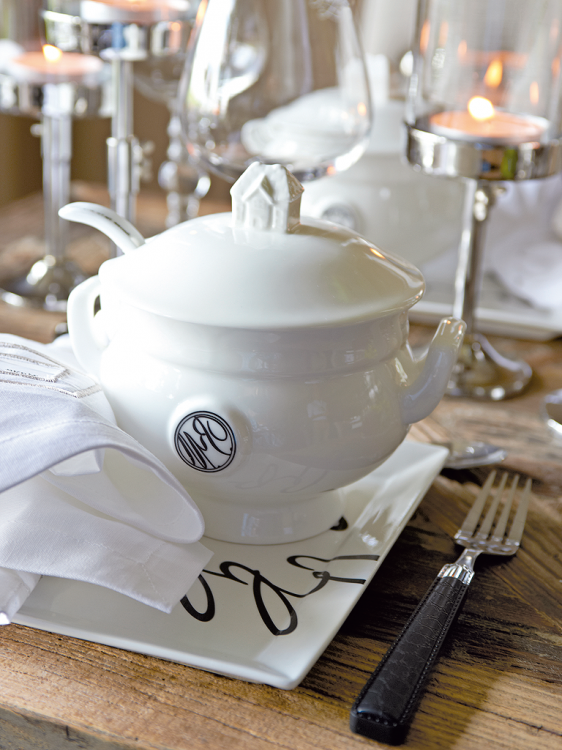 You have very stately crockery pieces, but you think they are too stately and don't fit on the Christmas table… It would be a shame if they stayed on the sideboard for another year! If this is your case, decorate them with a modern or vintage detail, made by you, that reduces sobriety: ribbons, raffia, labels or a small light decoration, easy to fix with double-sided tape.
This individual tureen, from Rivièra Maison, with a little house on the lid can inspire you… (€22.95).
Neither hot nor iced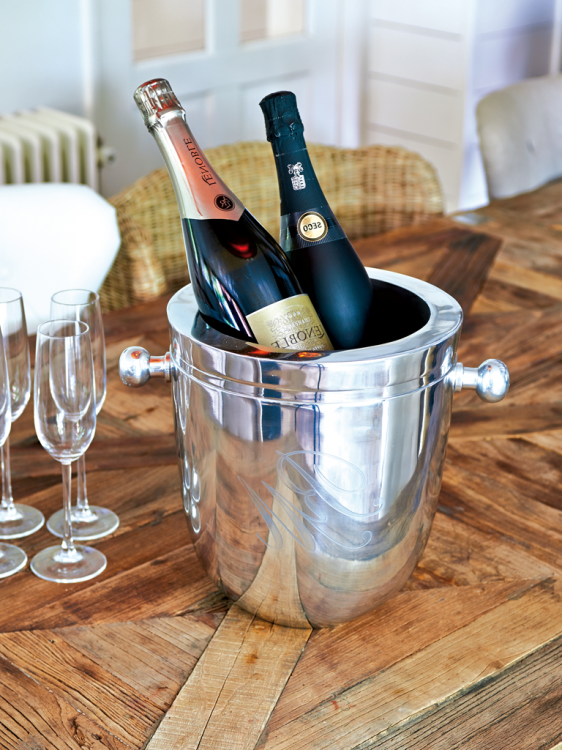 To keep the wine at the best temperature, while you enjoy lunch/dinner, leave the bottles in an ice bucket, without forgetting a clean cloth to cover them so they don't drip. St. Barths model, by Rivièra Maison (€119).
Vintage glasses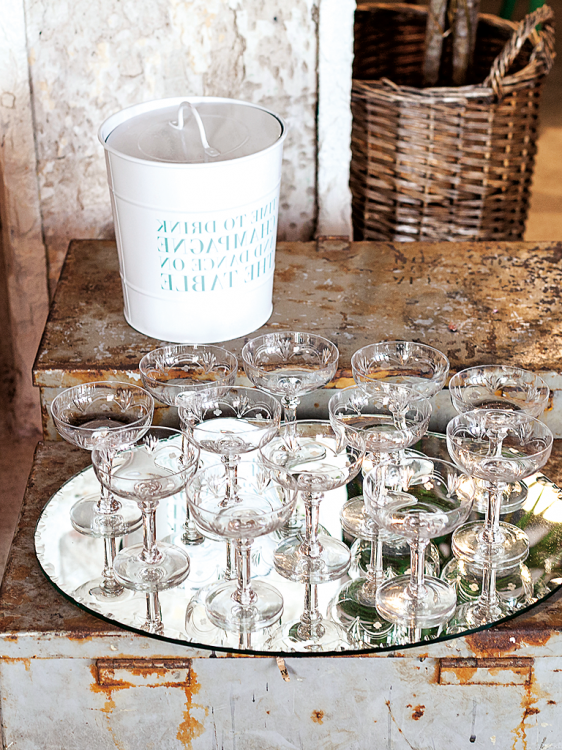 The toast moment cannot be missed in a Christmas celebration. An idea to give the glasses a more glamorous air: place them on a carved mirror, because it creates an effect of more volume and extra shine.
French goblet set from the 1940s (€199/twelve at www.ruevintage74.com).
Time flies… Don't leave everything for the end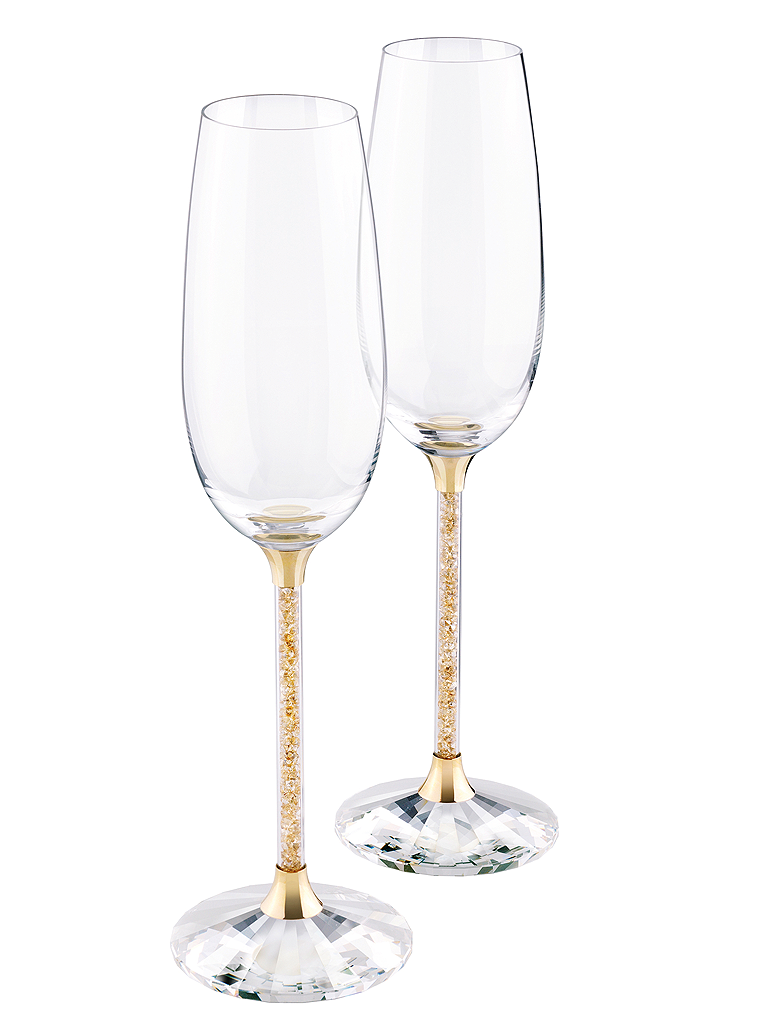 Fine glassware is unique in bringing glamor to the party, so get it out of the window! Is it shiny? Days before, wash the glasses well. If you do it by hand, submerge them in a large basin with hot water, vinegar and salt.
Then rinse them with plenty of hot water. Rub the pieces with a clean, lint-free cotton cloth when they are not completely dry. Crystalline goblets from Swarovski featuring gold-plated metal and stems with Golden Shadow crystals.