Centerpieces help us decorate any place in the home. They offer a wide variety of options for decoration, which can be with natural flowers, artificial flowers, stone candles and a large number of accessories that will make any centerpiece an option with which to give life to the place to be decorated.
They are suitable for all kinds of situations, for weddings they cannot be missing, just as they cannot be missing for baptisms, communions and if it is also a birthday, we can put a wonderful personalized centerpiece with the emblem of the person who meets years.
Centerpieces with candles
In addition to candles, small decorative details such as stones or flowers can be added. A glass of water, stones at the bottom, a flower and a floating candle can be a fabulous decorative detail and very easy to do.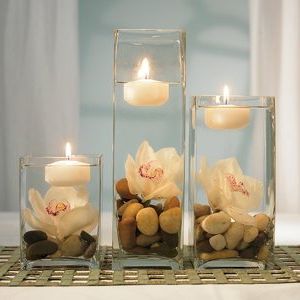 Small fruits can also be added.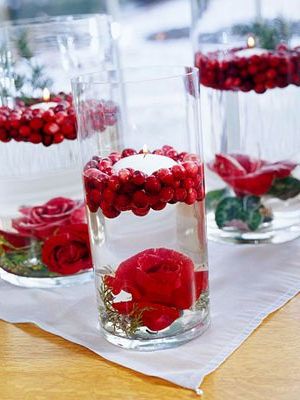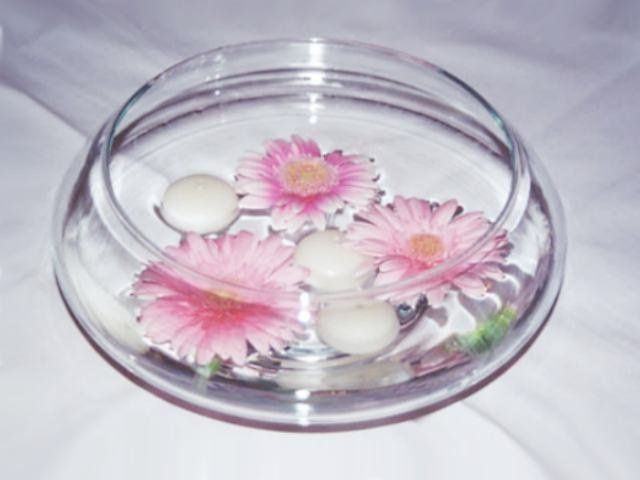 With flowers
Decorating with a vase, or a simple flower in a small jug of water, gives a lot of freshness and vitality to a room, which is not achieved with other decorations, much less with fake flowers. Although it would be very expensive to decorate the whole year with natural flowers, we encourage the decoration with flowers from the garden itself according to the season.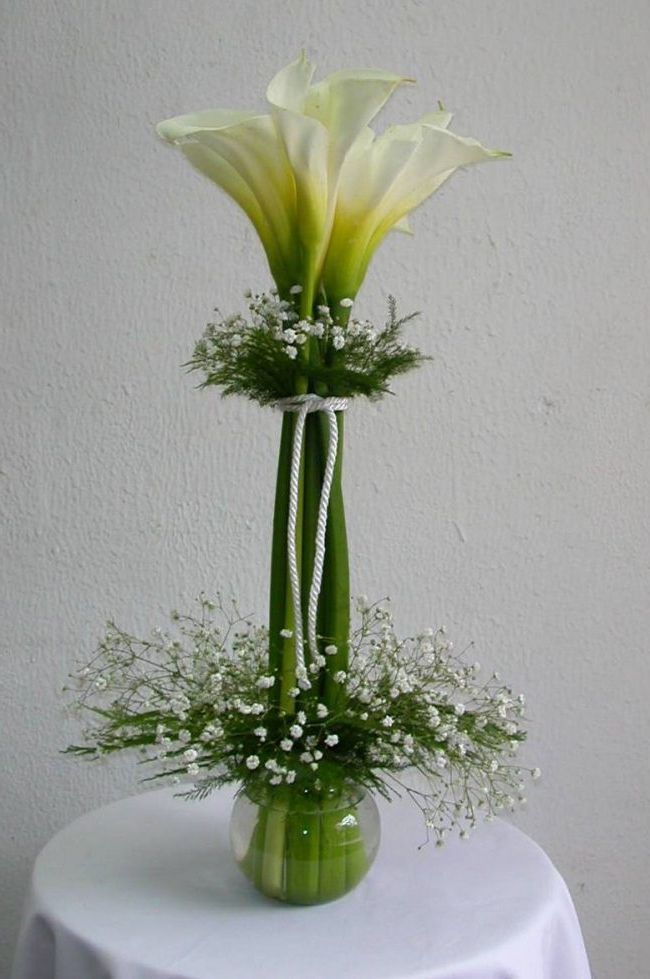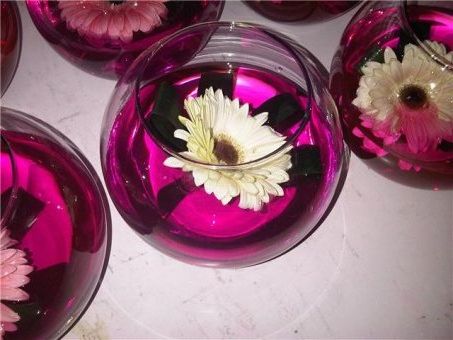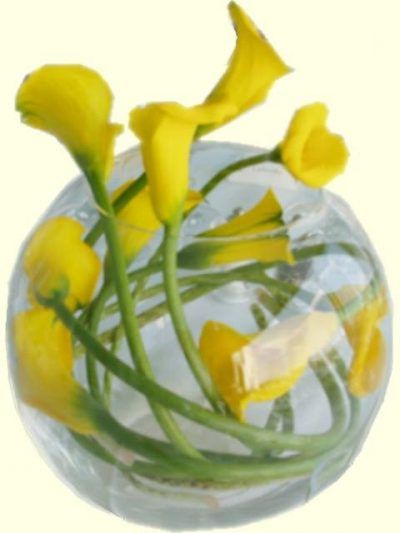 Make the most of contrast. Take colored garden flowers and combine them in such a way as to bring out the contrasts as much as possible. Taking several glasses or simple cans and placing them in a group can make a very striking centerpiece.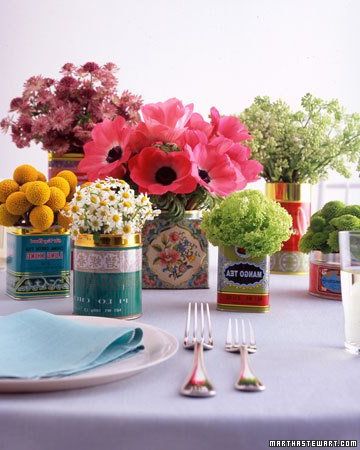 Taking advantage of the color that reigns in gardens in spring and summer, natural flowers are the best way to create original designs that will enhance a room such as the living room or dining room.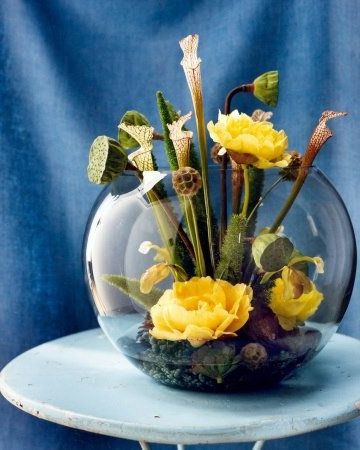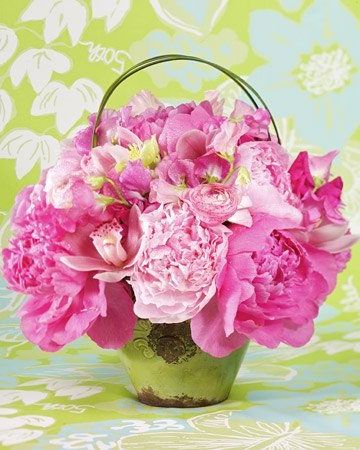 The same carnations as roses, intense colors such as yellow or combined shades of flowers of the same color. A basket, a vase, almost any detail will emerge when you get creative and come up with these suggestions yourself.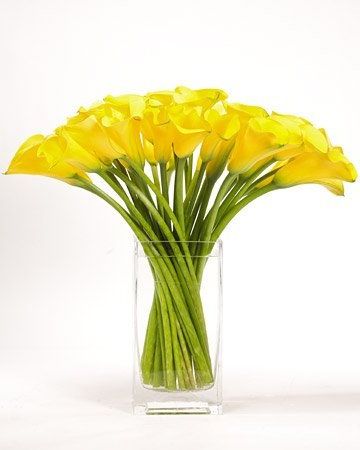 Many or few flowers, all the centerpieces will look good, so don't be afraid of color and don't be afraid to be creative, because summer days are the great opportunity to flood the house with soft aromas of summer and the intense color of the season.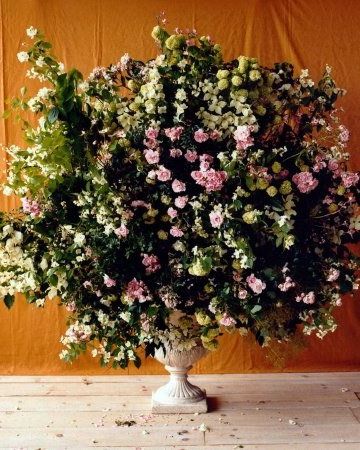 With apples
Making decorations with products that can be used for edible uses may not seem like a good idea, however, just once in a while, for a special celebration, it will not be so bad.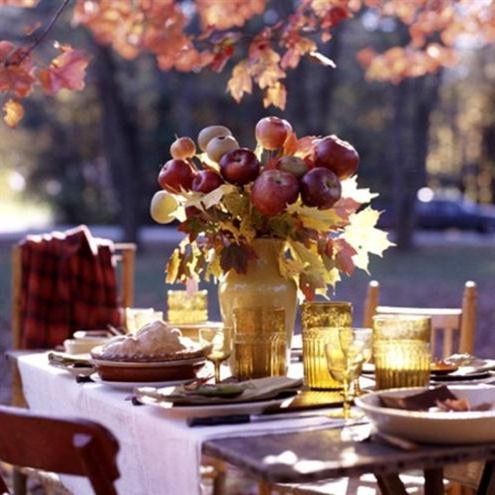 You can simply put a lot of red and green apples in a large glass jar. These apples can also be painted, with small details, so that the play of colors can be more varied.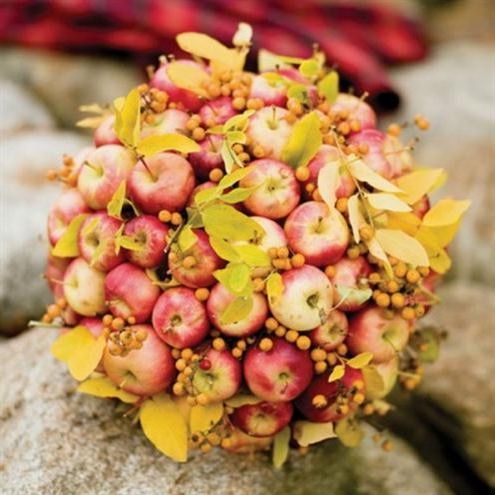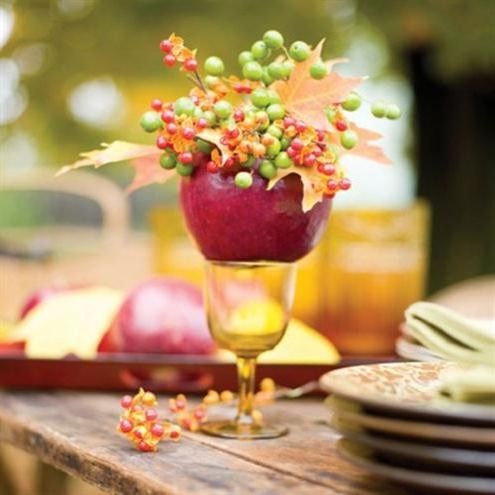 If you prefer crowns, taking advantage of the tendrils of a tree or shrub, decorated with apples, leaves and dried seeds, which can be used perfectly as a centerpiece.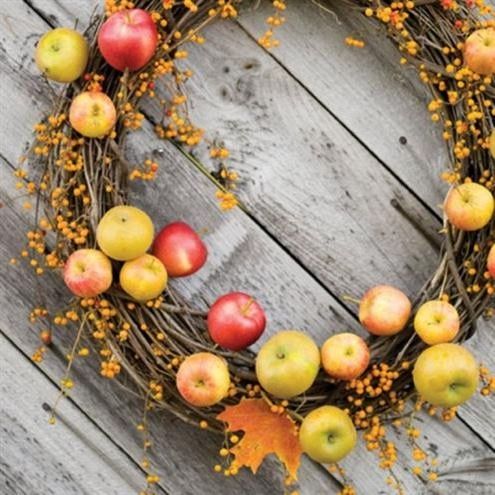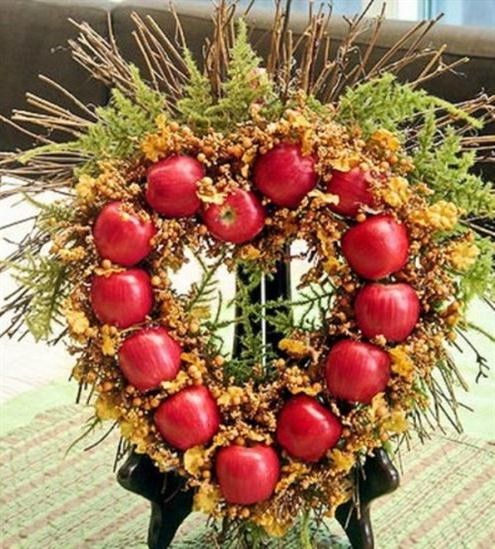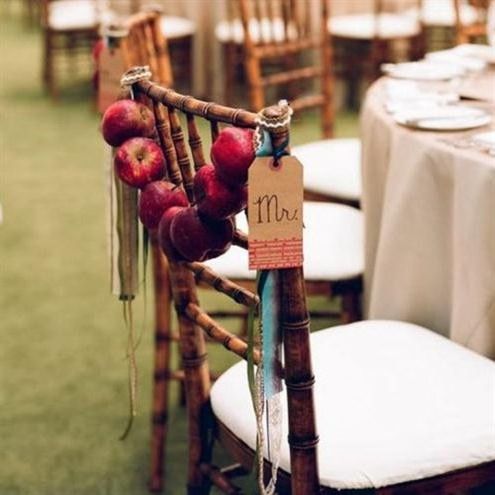 The proposals that have achieved the most followers have been those of candlesticks for different types of candles. In the first image, we see the classic model that we could all imagine, while in the second, the idea is already different, more innovative, and even more so if it ends up being placed inside a vase full of water.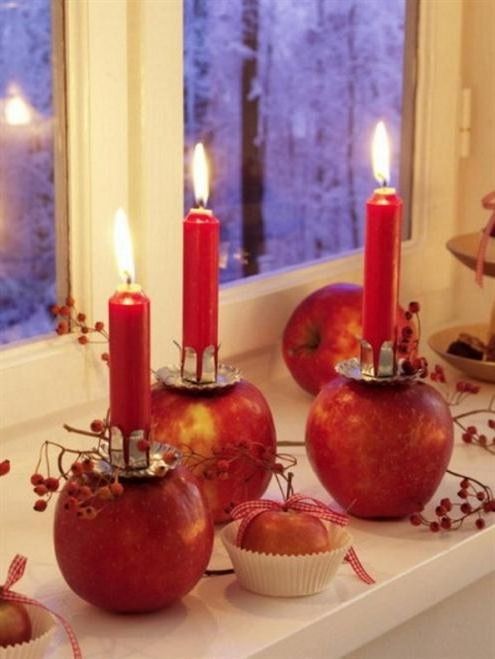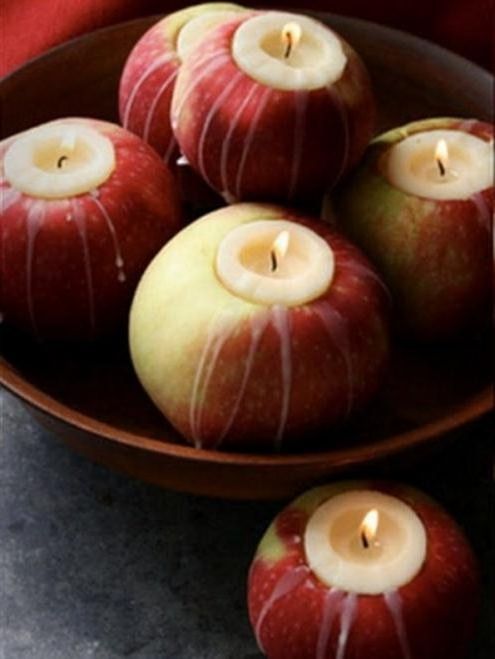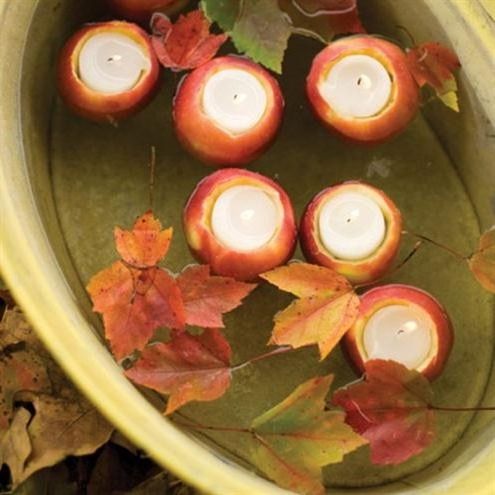 Centerpieces for fall or winter
We all love summer, but autumn is a romantic, sweet and even a little melancholic season. Leaves falling from the trees, a fine mist in the morning and wet surfaces that simulate a mirror.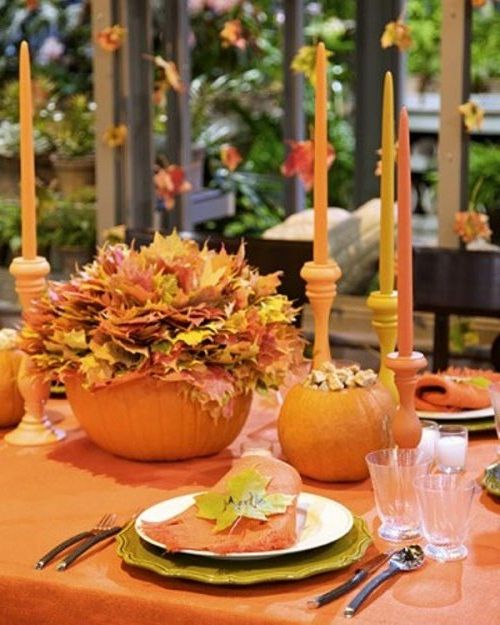 How can you decorate your table according to the coming season? You can use items like leaves, fruits and vegetables, nuts, chestnuts and acorns. You can also use some pumpkins.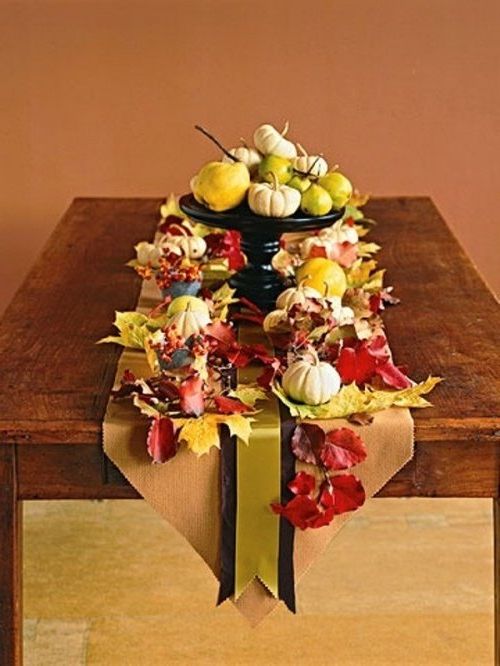 A few candles will help create a cozy atmosphere, along with a bright color scheme such as red, orange, green and brown. Fruits and vegetables will help achieve a carnival of colors.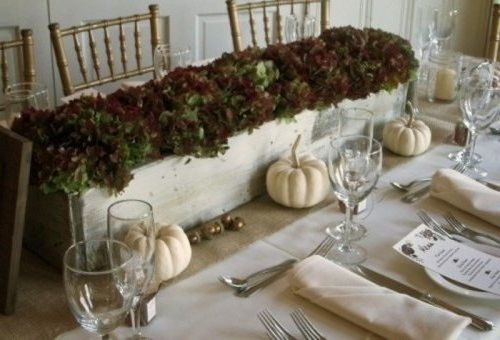 If you want something calm, you can choose white and beige with brown; nuts and pieces of wood. You can also use pumpkins and flowers to create a romantic and "retro" atmosphere.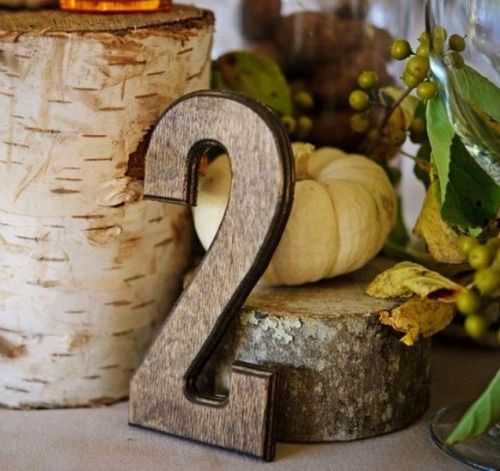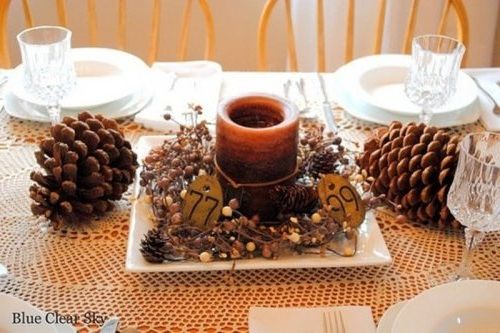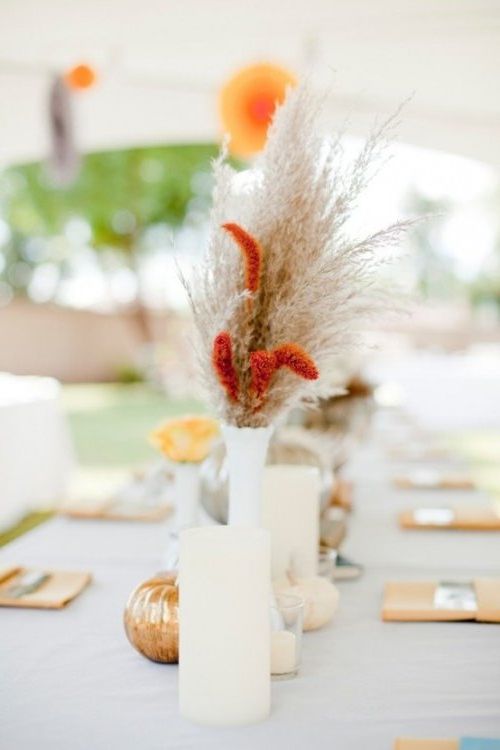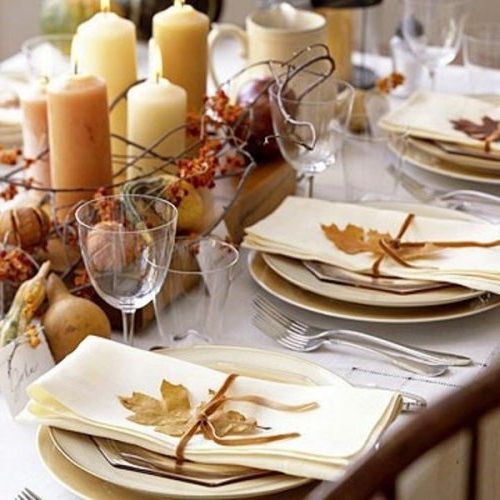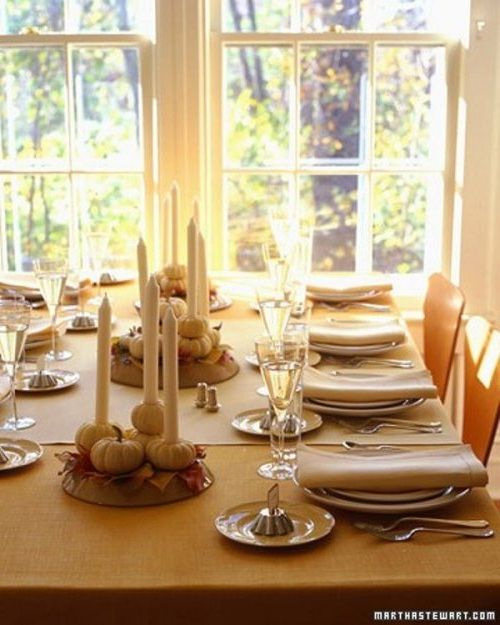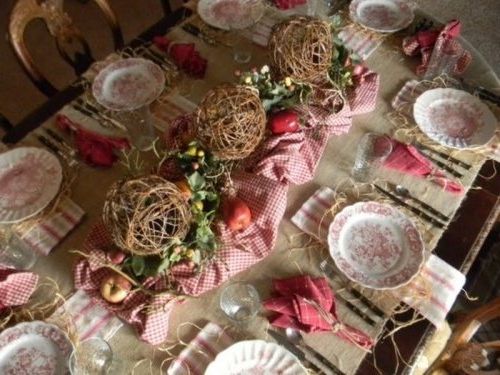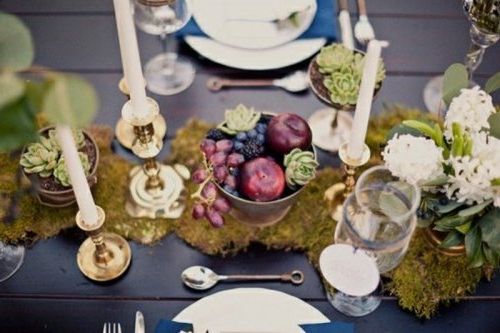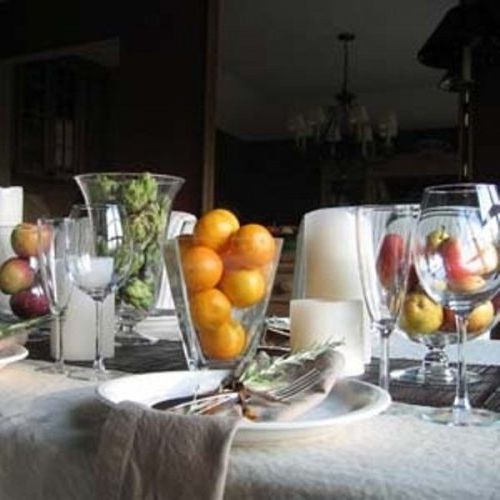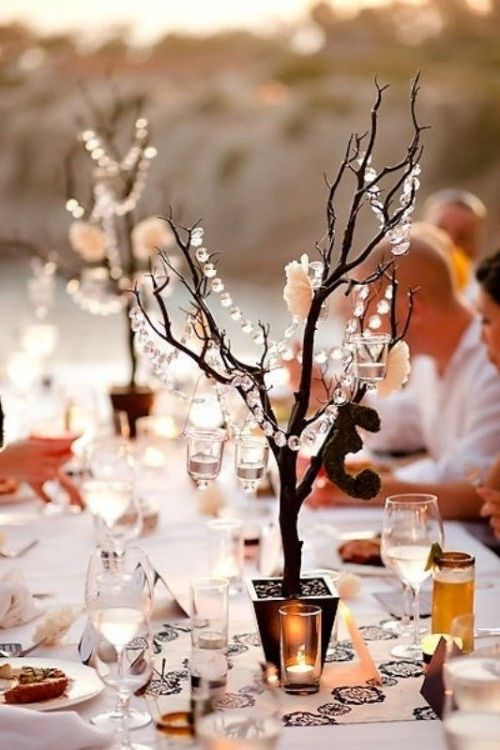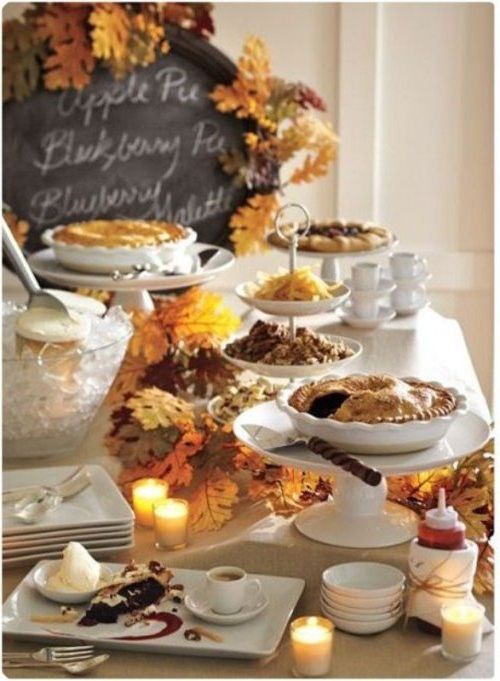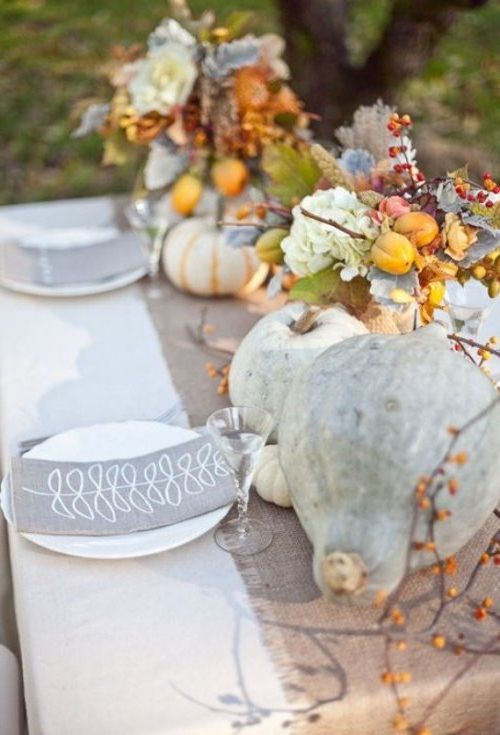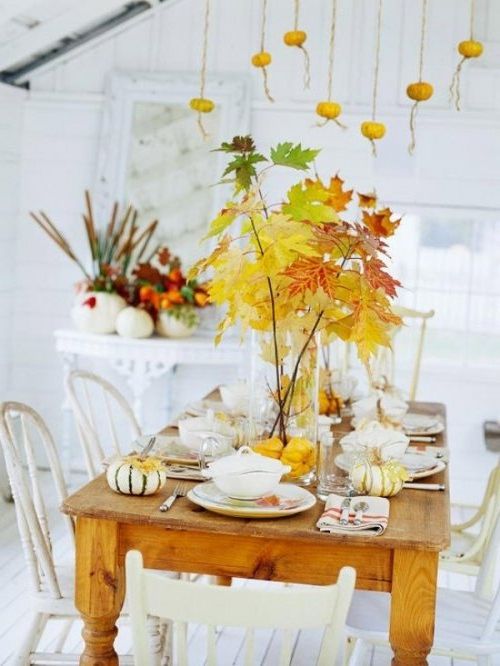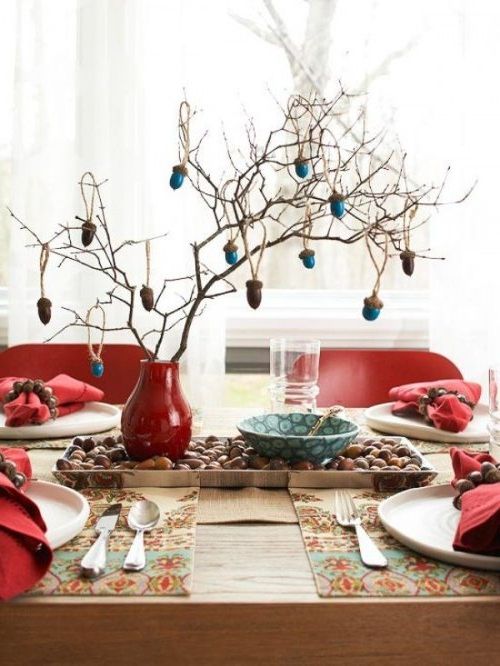 Tips for making a centerpiece
If you want to give your home table your style and leave behind that monotonous aspect that it has always had, you do not necessarily need a large budget. Based on simplicity, we will give you some tips on how to decorate a table.
If you prefer flowers, always choose an odd number. In the bouquets it is not distinguished, but if one decorates with flowers the odd number helps to always have a flower in the center of the arrangement.
The size, width, length and height, must have the necessary balance with the table, in terms of proportions. Those that are high above the middle and lower and worked on the edges are better.
If the table is long and not in daily use, it can have more than one decoration element. Always in the middle the main one, and then symmetrically crossing the table longitudinally, smaller arrangements.
The arrangements should not be very bulky, two people sitting in front of it should be able to see each other's faces. Do not exaggerate with the number of decorative elements.
Fruit and vegetables are always a good decoration, they give a lot of color and freshness, but they must be constantly renewed.
If you don't know how to combine colors, go for monochrome decorations that never fail.
If you are going to decorate a table that has colorful plates:
Use a simple, neutral tablecloth to make the dishes stand out.
Make a monochromatic flower arrangement in white or green, but it must be kept elegant, attract attention but not compete with the dishes.
Think of a way to avoid "extras" like salads and dessert forks. These would give the table a messy look and the plates would not show off.