We show you some ideas and photos for decorating contemporary and modern wedding rooms, in terms of color schemes, which is where we often fail, and other ideas, such as furniture and accessories. The bedroom is the most private place in our house, a personal space where you can find some peace and quiet.
It is a personal and sensual room, and the design approach should be taken from that angle. Whether you want a complete remodel or just some style and color palette ideas, these designer rooms will inspire you to start the project. Read on to see what tips and ideas suit your personal style, and then bring them into your home.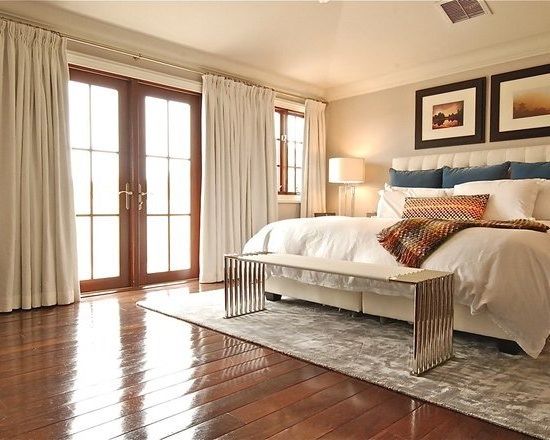 Furniture in double rooms
The space of the bed is the one that is determined first, before other elements such as the wardrobe or the dresser. The bed, headboard and its position will influence the style and location of the rest of the furniture in the bedroom. The ideal for a bedroom is to have a bed, two bedside tables that can be integrated into the headboard, a chest of drawers and a large mirror.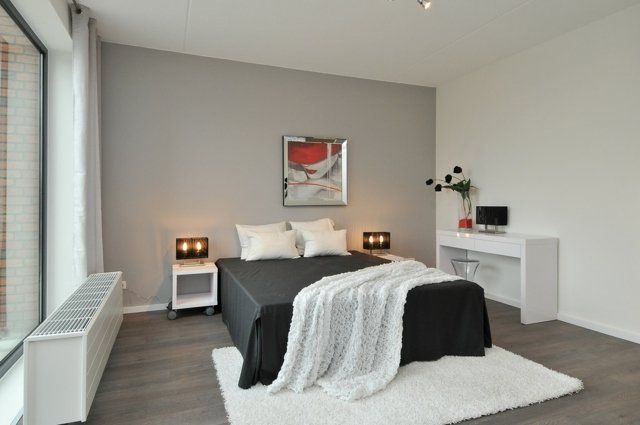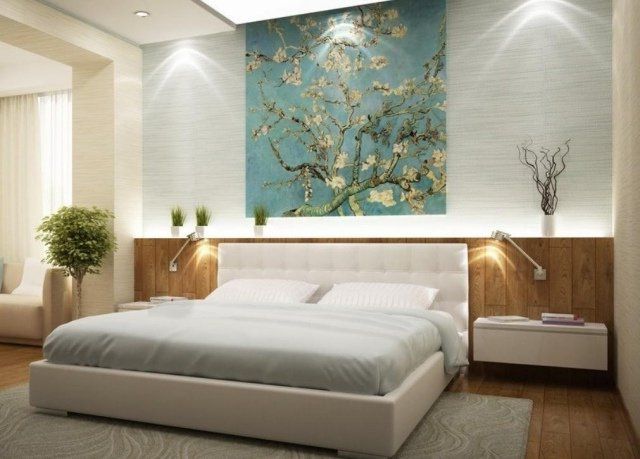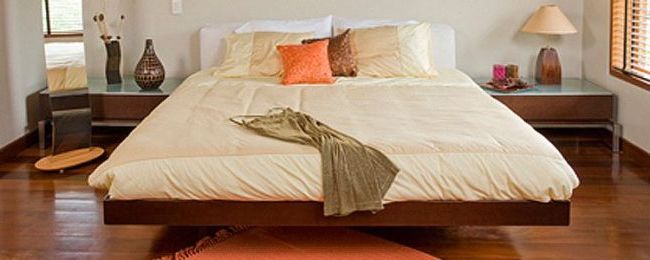 The choice of mattress is very important, since it will allow us a good rest and must adapt to your needs, firmness, thickness, density and material.
To create a bedroom that is always comfortable, in addition to buying good pillows and duvets, it can also be improved with aromatic candles, adding essential oils and some soft music.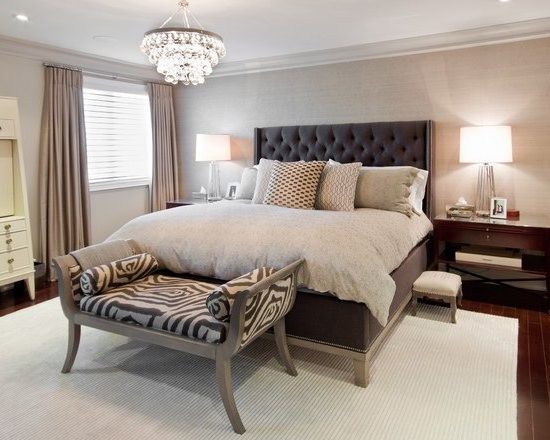 The closet has to allow us to organize the clothes, that they are visible and we can easily take things out. Take advantage of the shape of the room to adapt all the furniture, taking into account the windows and doors, which must have a comfortable and unobstructed access and circulation space.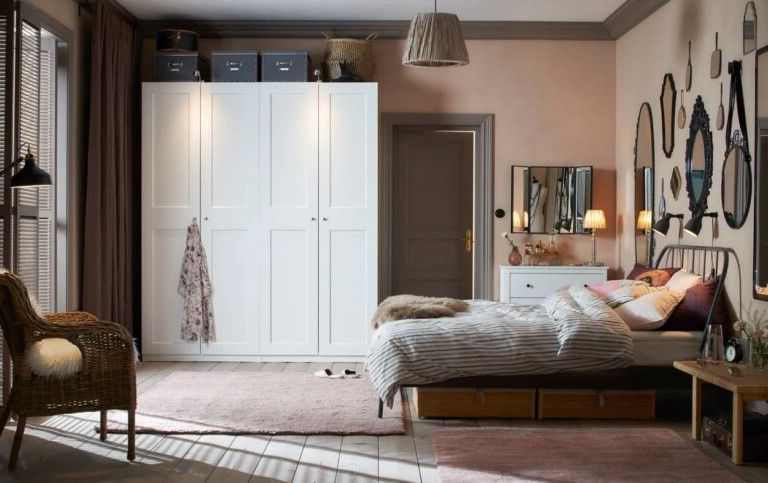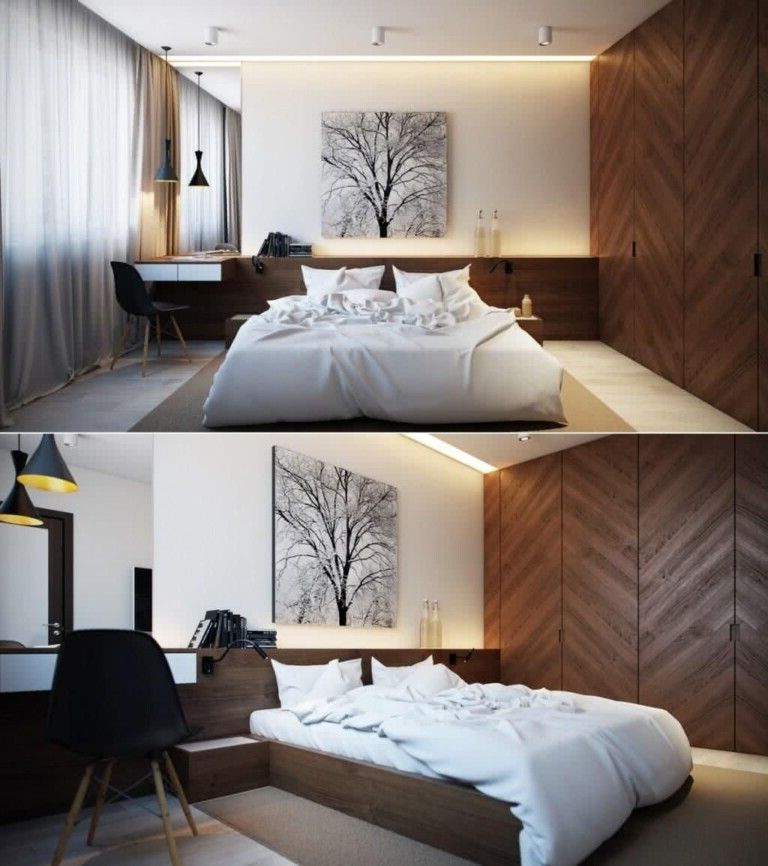 As for the styles, you can be inspired by an ethnic, romantic or your own style, adding small details from different periods and decoration styles. Using candles, incense, for moments of reading and meditation, you will get more than a bedroom, a place to relax after your daily stress.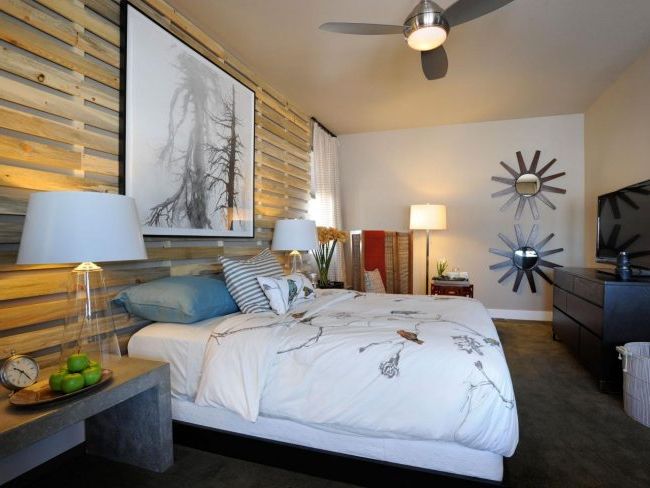 Of course, our bedrooms, like all our rest furniture, must be practical, we must integrate all the elements that we need so that we can easily access everything that we need in our day to day life and to keep it tidy without much effort.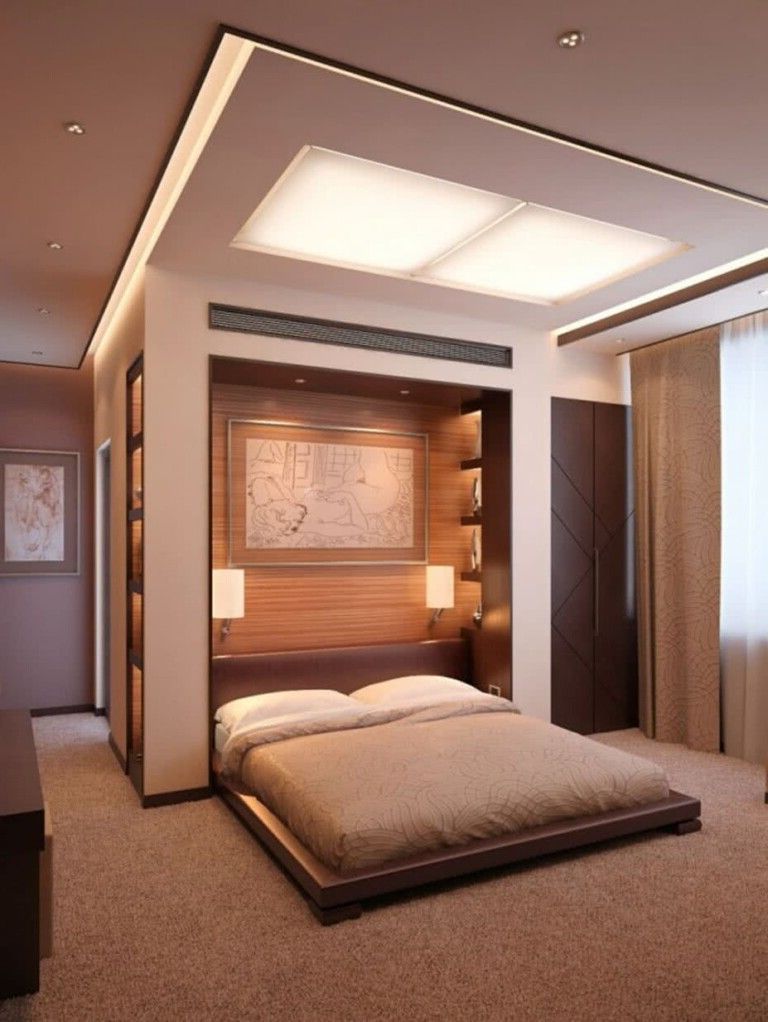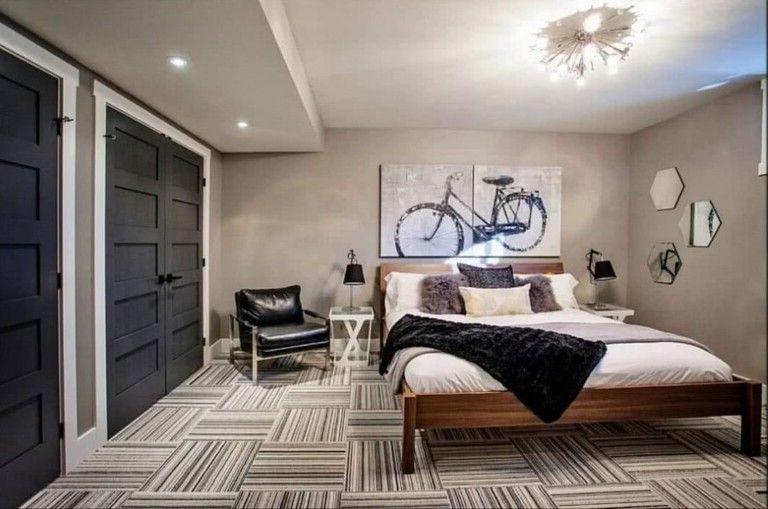 When the family grows we must devise a way to include the baby's crib without losing the style of our room, to achieve pleasant moments with your baby and a pleasant and cozy place to breastfeed.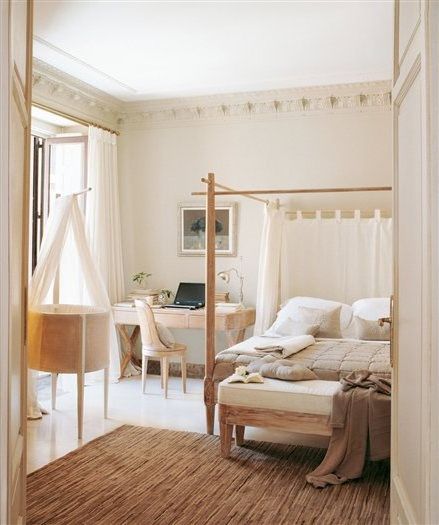 Colors in double rooms
The most popular colors for bedrooms are neutrals, such as earth tones, beige, grey, white, which evoke a sense of calm and relaxation. But this is to the taste of each one, since it is very personal. Keep in mind that light colors give a feeling of spaciousness and distance while dark colors will give you more closeness and a feeling of smallness.
Neutral
The environment in which we rest is always important, the colors, the details…, everything is part of your rest and can bring you peace and tranquility or simply be a place to sleep without resting your soul.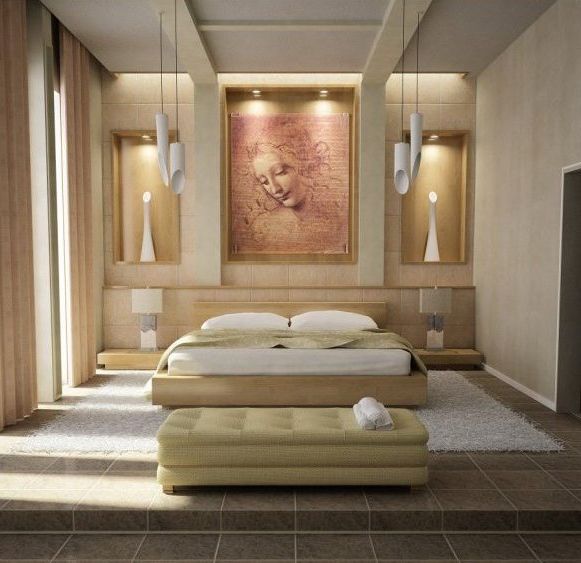 White colors bring peace and pastel tones warmth. Cushions, blankets, duvets, everything must be chosen to create a suitable environment to rest and relax. The tones used are important to achieve a state of relaxation that helps us fall asleep and have a pleasant rest.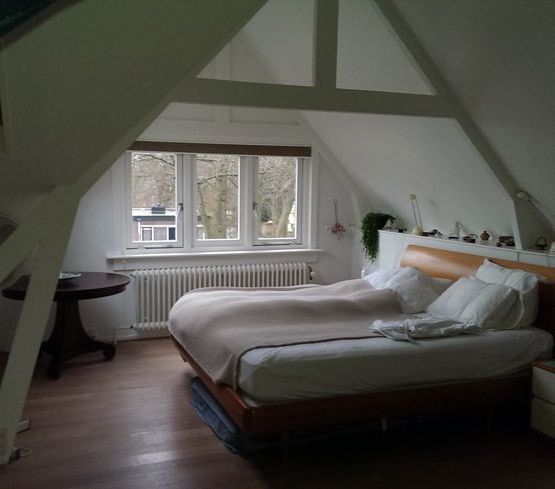 If the color of the bed and bedding is neutral, you can make the room more attractive by painting the wall gray with black furniture.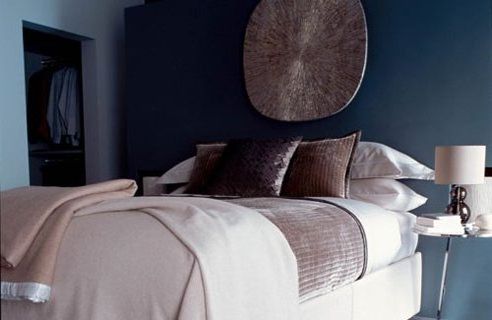 In this case, black furniture and predominantly gray bedding, with a blank wall.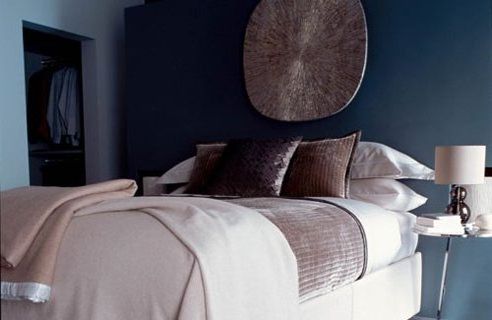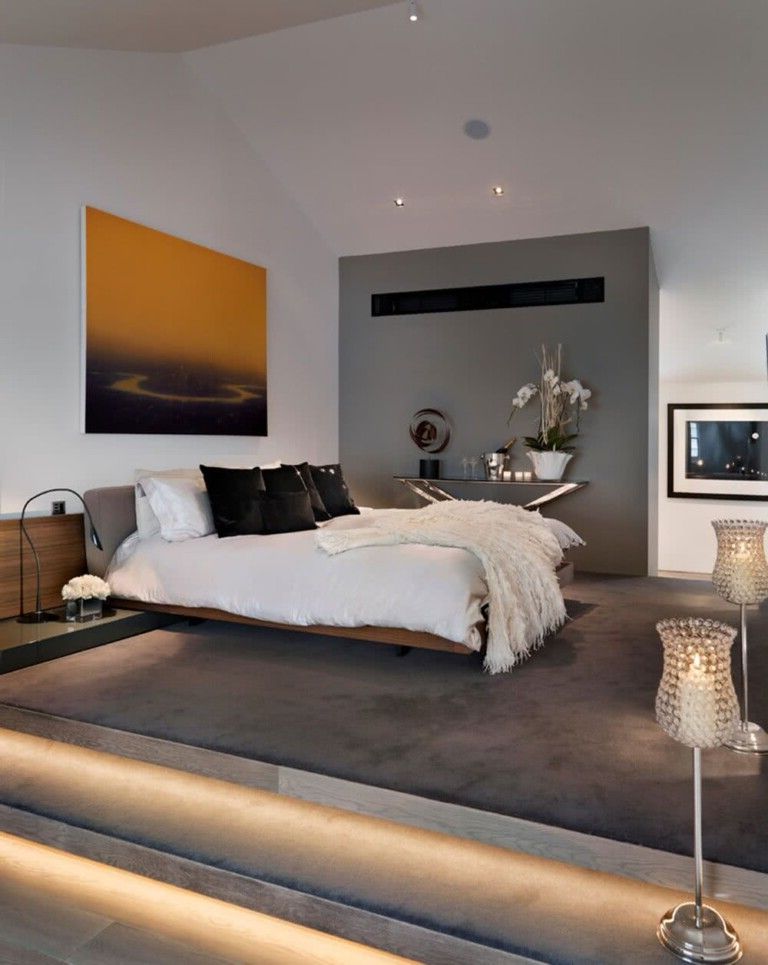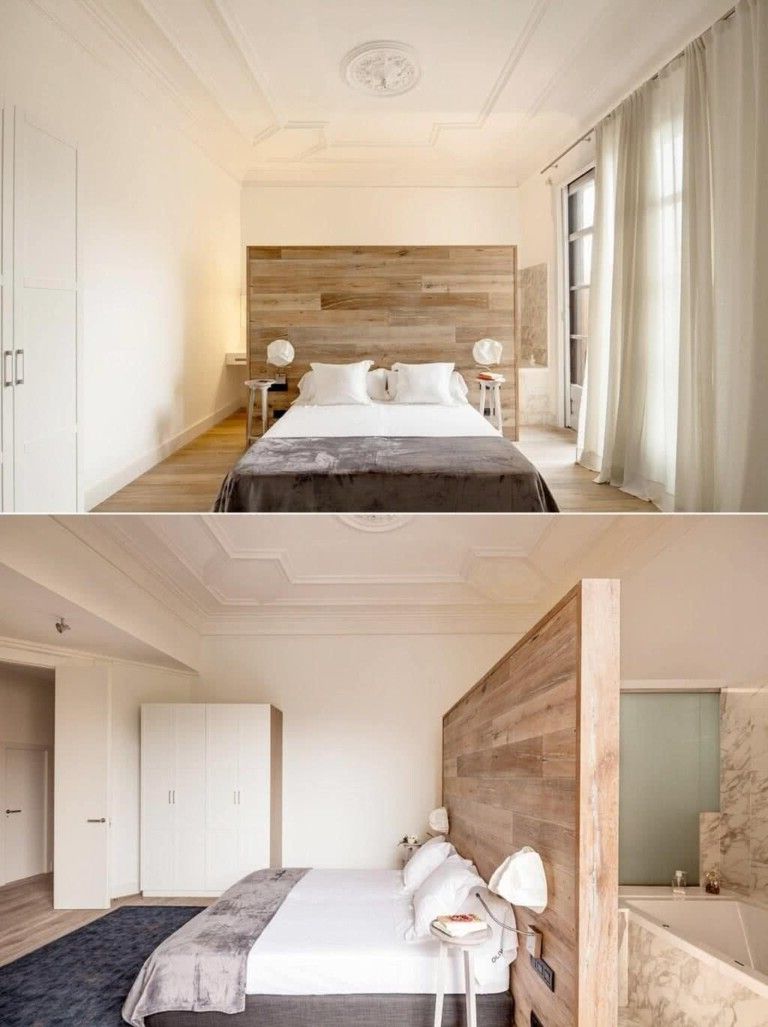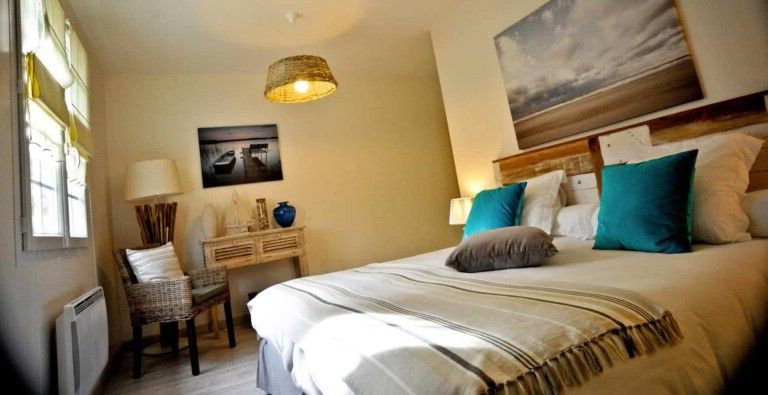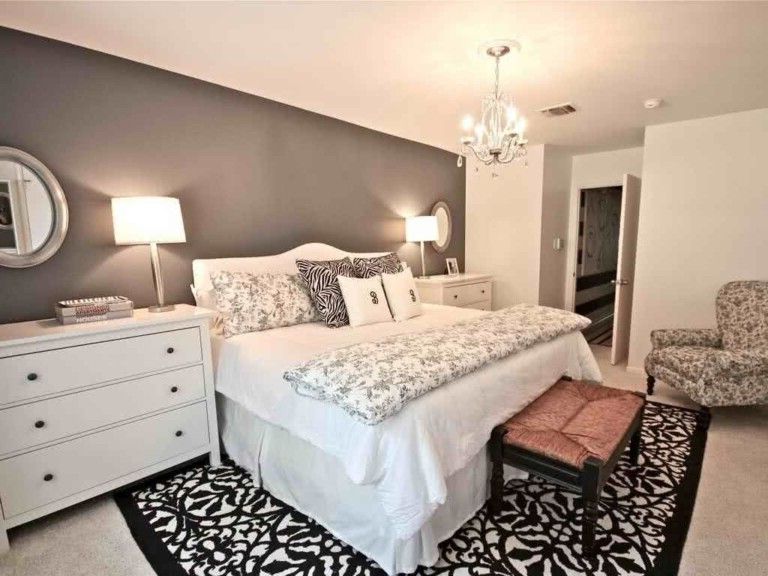 A rustic decoration for the bedroom can be achieved with very simple elements: an iron bed, wooden floors, a rustic rug and an old trunk.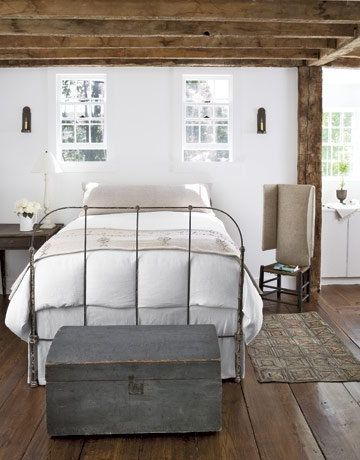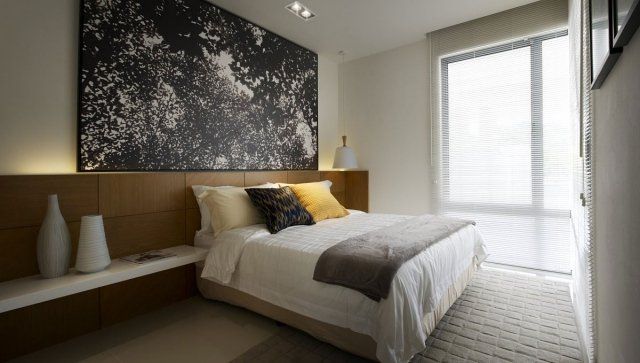 Blues
A room can be decorated mostly by neutral colors, such as white and cream in this case. However, it is important to add touches of color in accessories or bedding so that it does not look too boring. Blue has been used here.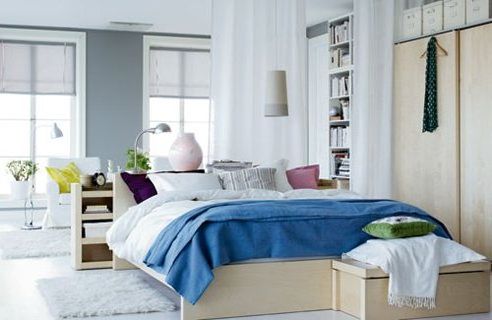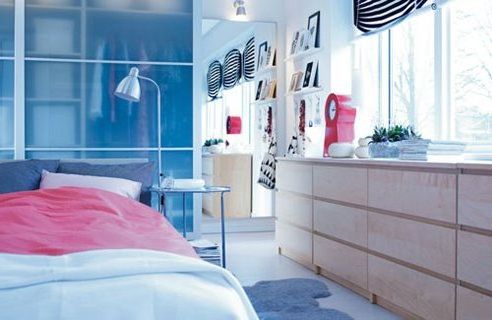 A bedroom decorated in a nautical style. The white walls contrast cheerfully with the blues of the bedspreads and the carpet.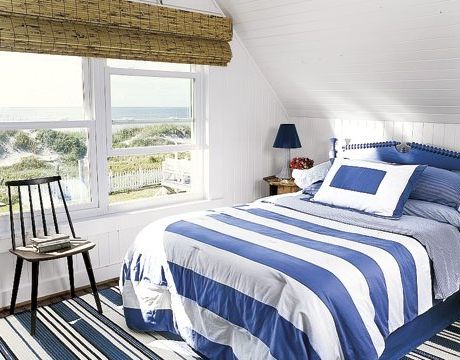 In this case the walls are the main decoration of this room. A mix of navy blue paint with black has achieved the color of a night sky. Clouds and shadows are achieved by brushing, and then stars have been painted in metallic paint in gold and silver. The headboard has been made from an old garden gate.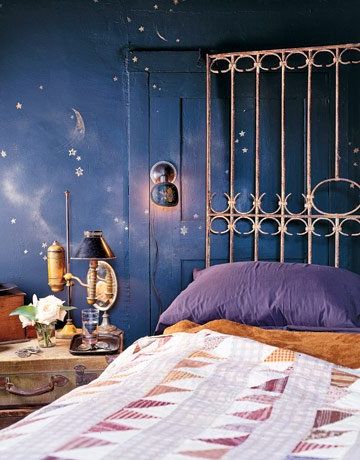 The teal blue walls match the chocolate brown bed and a wooden dresser and staircase.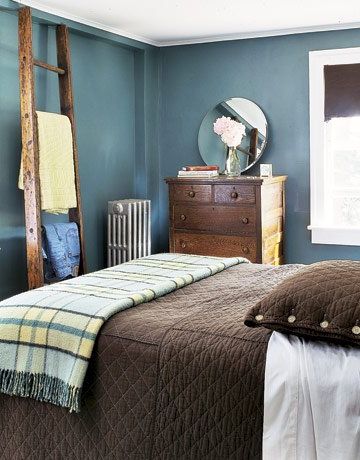 Purples, reds and oranges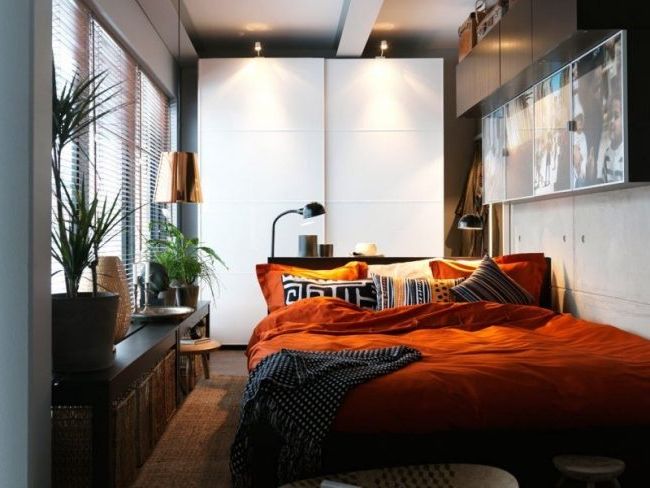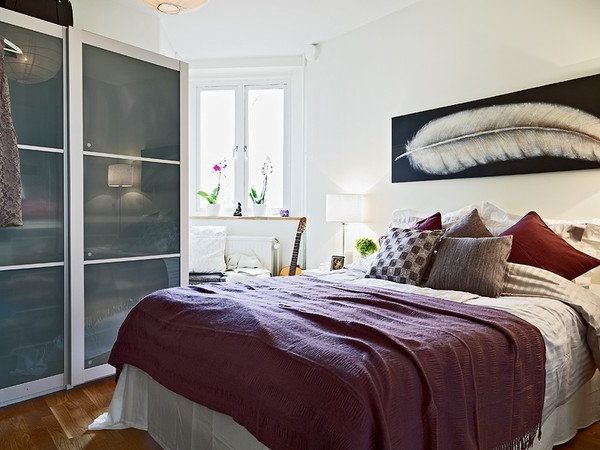 Pastel greens or olives
The wooden floors combine elegantly with shades of green and brown. This set of tones recall nature.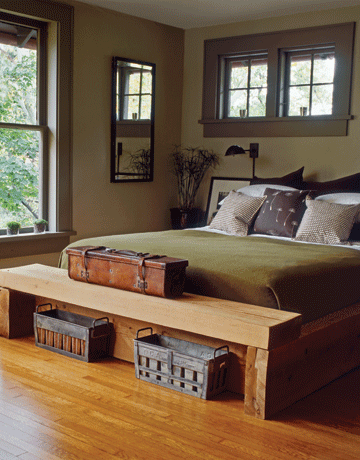 A sophisticated and elegant decoration, achieved with very pale green walls, a black bed and a French style chair.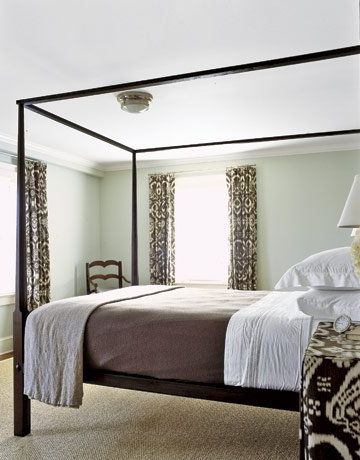 For the most select this is the best option. A minimalist style.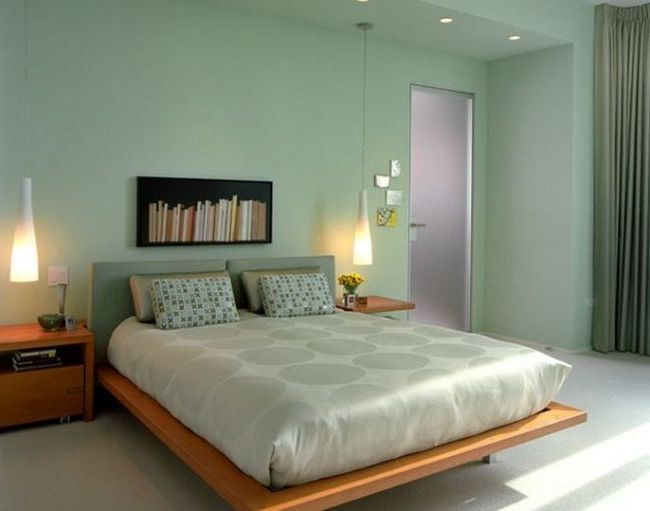 Yellows
Sunny yellow walls and a lush green and white bed enliven this small space.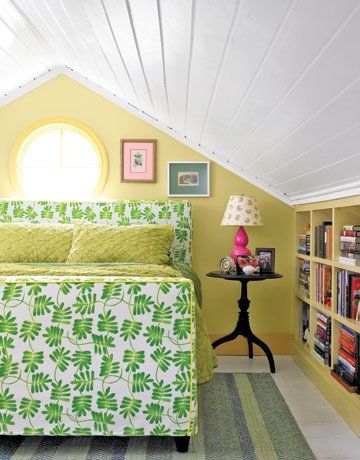 A yellow background can be the backdrop for a decoration based on old world style furniture and decoration elements. Shades of blue contrast with yellow and brighten up this room.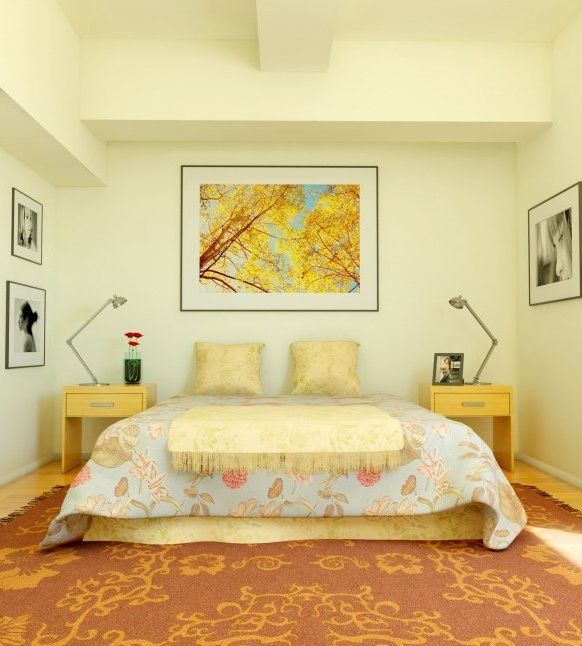 Color black
The color black is bold and dangerous, however, a bedroom is one of the places in the house where you can see it well. During the day, it can look depressing, but at night, it will make the room look intimate, cozy, and very sexy.
This is a bedroom decorated in black but combined with a large number of whites and pale and bright tones. To give more light and space to the bedroom, a mirror in the headboard is an excellent idea.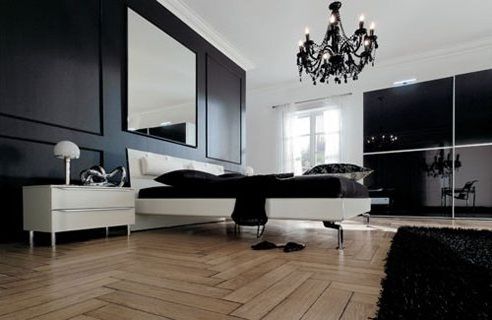 This bedroom also has a mirror on the headboard, its color scheme is very dark so a mirror is essential to add shine.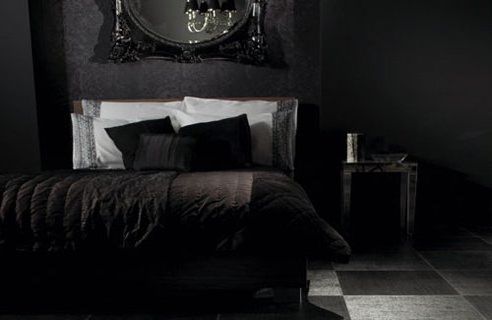 This is a modern bedroom, with contrasts, very elegant and stylish. That combines the colors so that they highlight each other.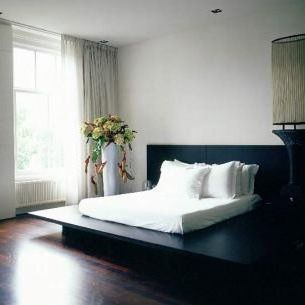 Low-level bed and nightstand give an oriental touch to the room. The combination of colors between the two, together with the floor, the wall and the paintings, give the room a chic touch.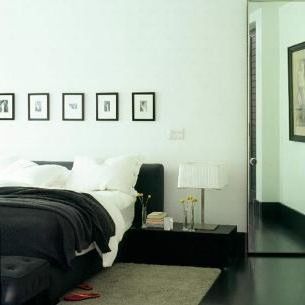 This decorating scheme is very easy to achieve. The wall behind the headboard painted matte black, and everything else in the room white. A quality black paint is the key to success.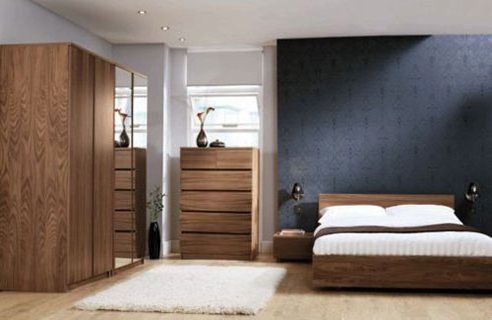 Contrast wood
Honey tones of wood are comforting, inviting and easy on the eyes, but you can add a touch of lilac and aubergine to add a bit of contrast.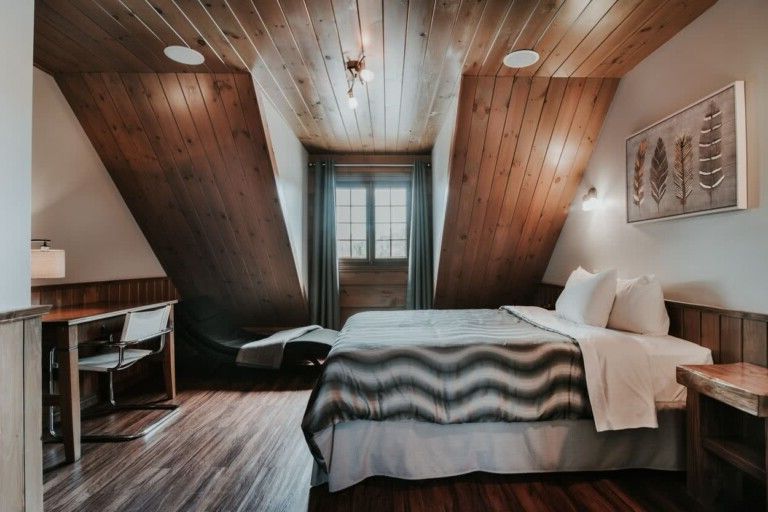 If the furniture is totally natural wood, painting the walls in a contrasting color can be a good option, in this case a steel gray. This type of wood-gray combination is very fashionable and looks very interesting.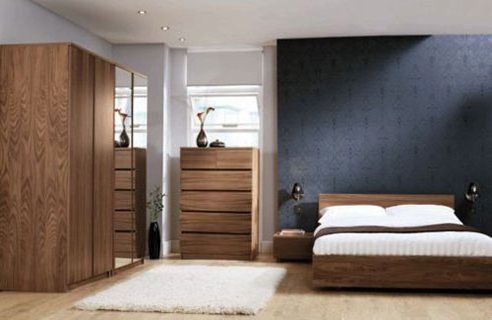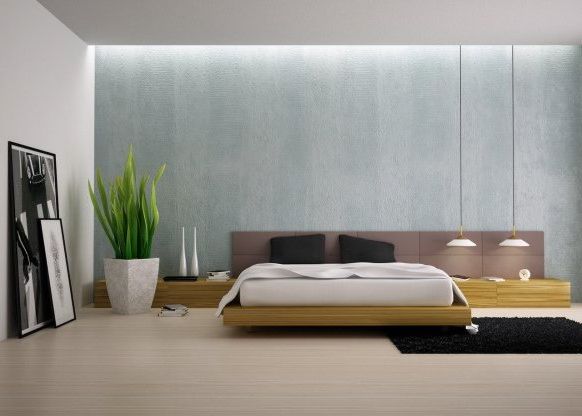 Contrasts
An always successful decoration is the one that has to do with the contrasts of colors and textures. The orange color brings warmth to a masculine and sophisticated room, dominated by grays and wood tones.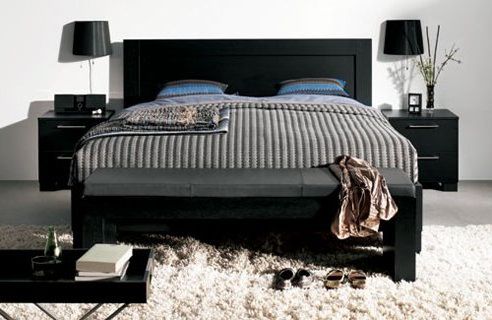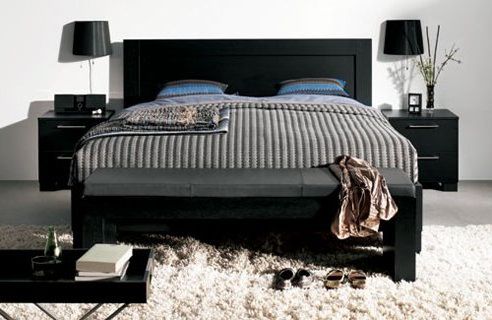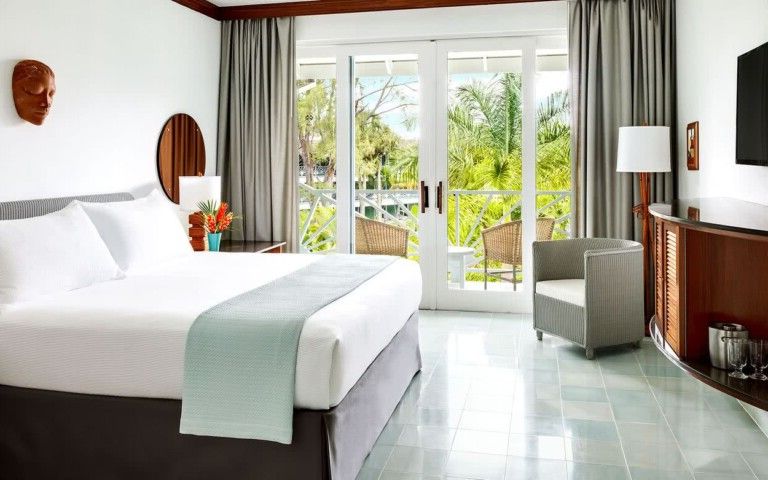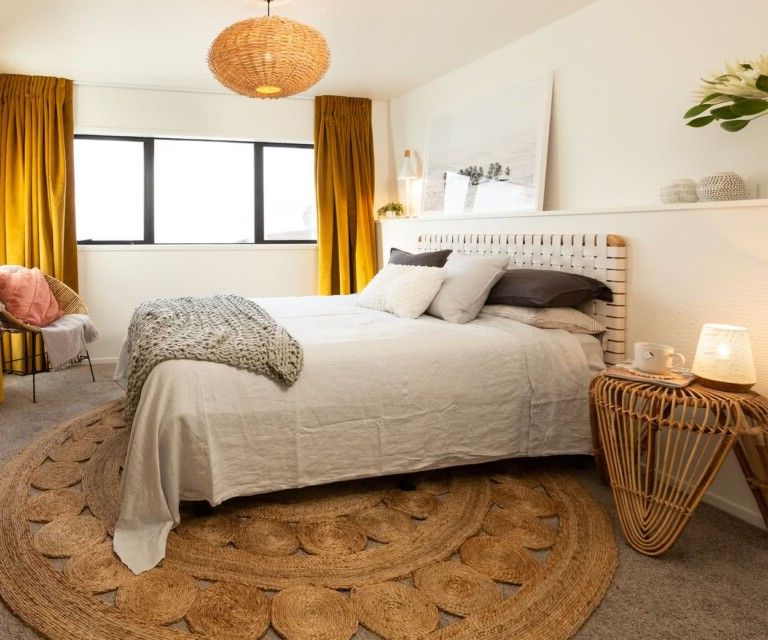 Tips for double rooms
Include bright colors in cushions and bedding to give it an ethnic touch, or tan and raw colors if you want a more rustic feel.
Wallpaper can be combined with painted walls, or you can use adhesive vinyl or handmade compositions.
Use wooden furniture and give it your own style by painting it, always be clear about what you want to achieve before starting, to obtain the desired result.
Playing with fabrics and textures will give you a more welcoming environment.
Do not look for standards, feel identified with your surroundings and look for your own style.