Because starting the new course with energy is essential!
Going back to school is a moment that they always live with nerves and enthusiasm: seeing friends and catching up after the holidays, enjoying the smell of books, learning new things… But to help them even more in the adaptation process, making a couple of changes in their bedroom will make them face the course with another energy, especially if it is following any of these ideas!
With the start of the school year, children begin a stage full of games, joy and fantasy. Prepare your home so that it is outstanding!
They need a desk for homework and study.
It's basic. And it is convenient that from a young age they get used to having their own table where they can concentrate to do their homework and to study. If they acquire the habit from a young age, they won't know as much when they grow up. Create a study space in your bedroom with a table adapted to your size and an ergonomic chair.
Children grow up and with them, their homework and exams multiply. Help them to concentrate and learn with more enthusiasm, with a practical, orderly and beautiful study area!
The new IKEA desks and accessories for kids back to school.
BACK TO SCHOOL SAFELY
This year, although the pandemic is being more controlled, it is essential to continue maintaining the security measures that the authorities recommend. It prevents the little ones from getting COVID, as it is the population group that has not yet been vaccinated, it is necessary to prevent them from being a vehicle of transmission. Protect them with simple guidelines so that they can safely enjoy their days at school.
A great idea! So that you don't lose anything at school, it's time to label everything. For clothes and objects, everything that has to bear the name, you need easy, comfortable and resistant labels and we have found them on Amazon.
Do not miss the furniture and pieces that we have selected in this article and that will make going back to school easier for the little ones. Share with them the illusion and make them participate in the redecoration of their bedroom, letting them choose certain pieces or furniture will promote self-esteem and autonomy.
1 Make tidying up a game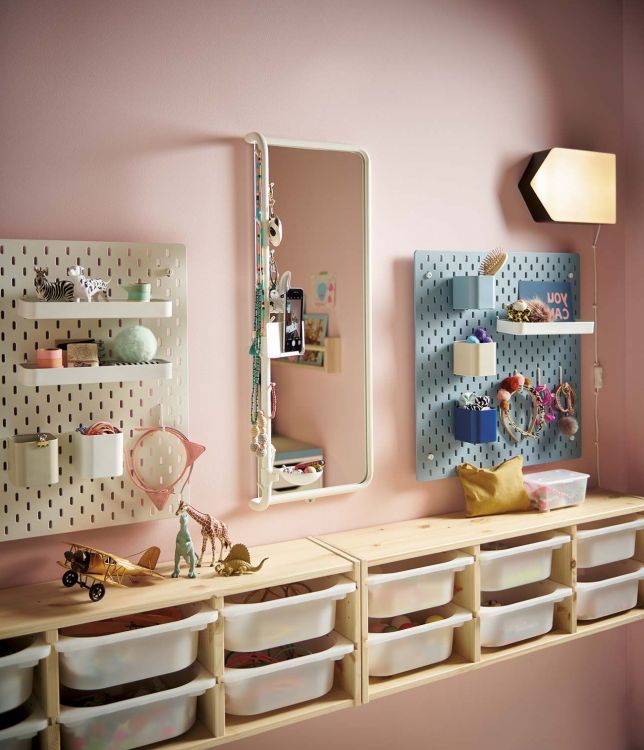 Drawers, trunks, shelves, boxes and any storage system will be your great allies if you don't want chaos to reign in your children's bedroom. Everything has its place and for the children to get used to putting them away, we will have to make this process something fun and easy.
2 The world at your feet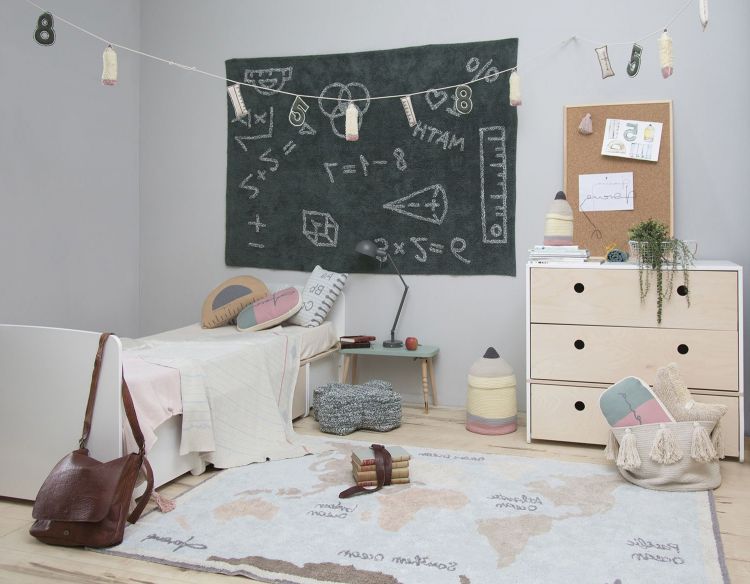 The best way to learn the names of the oceans is with this washable rug with such a beautiful vintage look, which will become the best corner to play.
3 Сolored crayons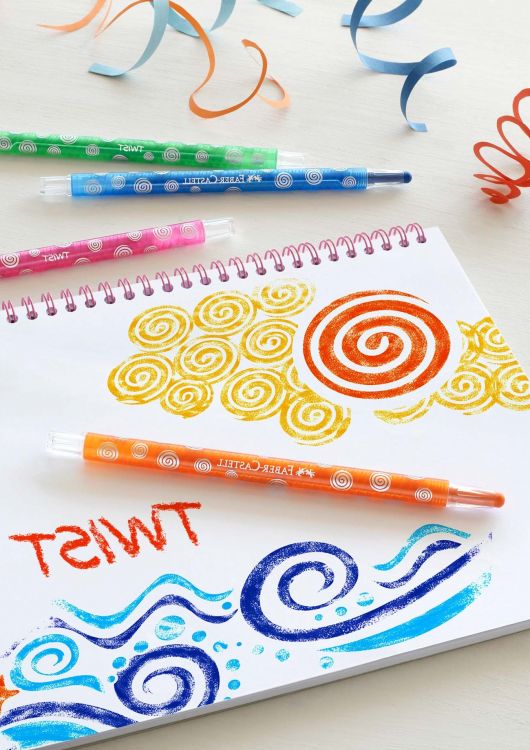 Get your pencils, erasers, brushes, markers ready… Happy school year!
Ergonomic Jumbo Twist wax, cardboard box 12 pieces, by Faber-Castell.
4 His own school diary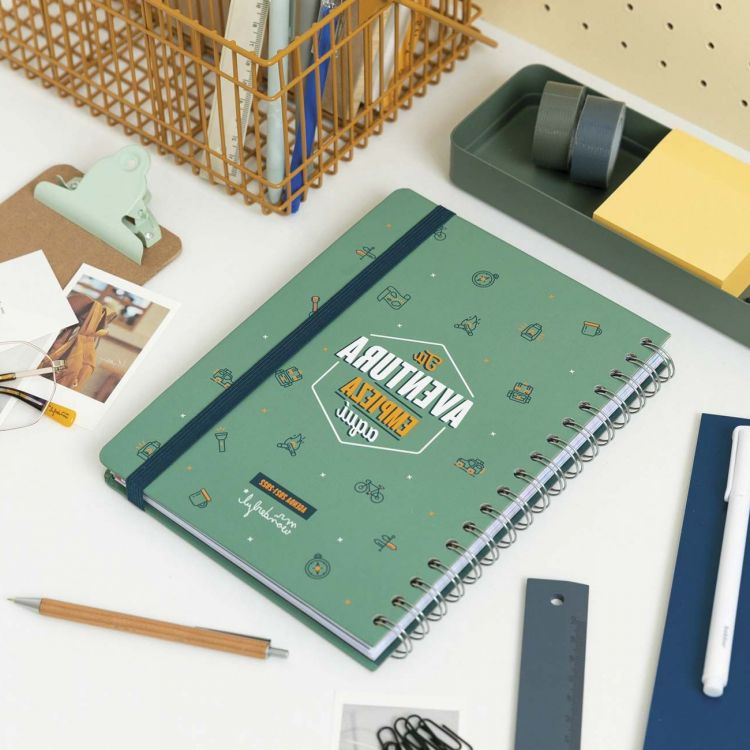 Buy an agenda to write down homework, exams, friends' birthdays…
Agenda Your adventure starts here, by Mr. Wonderful.
5 What a thrill to have a brand new backpack!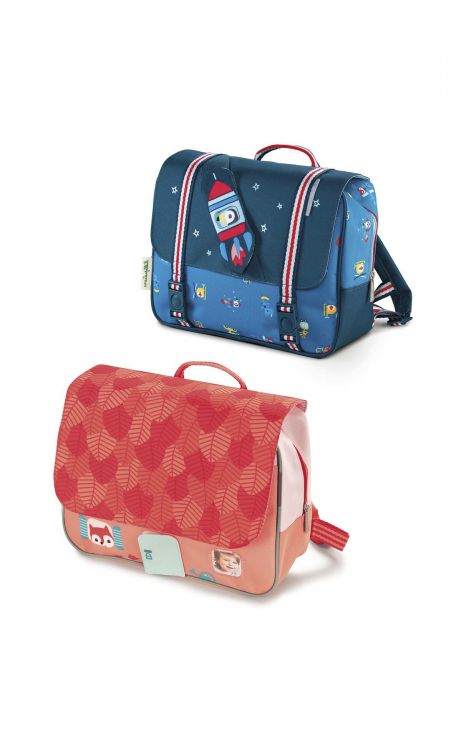 Choose from hanging for the little ones and on wheels for the older ones.
Space and house backpacks, € 47 /cu, from Lilliputiens.
6 Сushions for them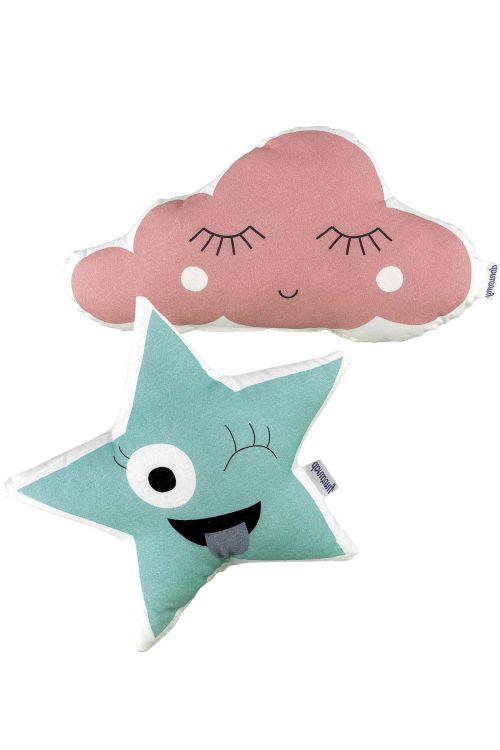 Decorate her bedroom with one of her favorite themes: star space.
Cushion in the shape of a pink cloud or an aquamarine star, by Donurmy.
7 Own space in shared dormitories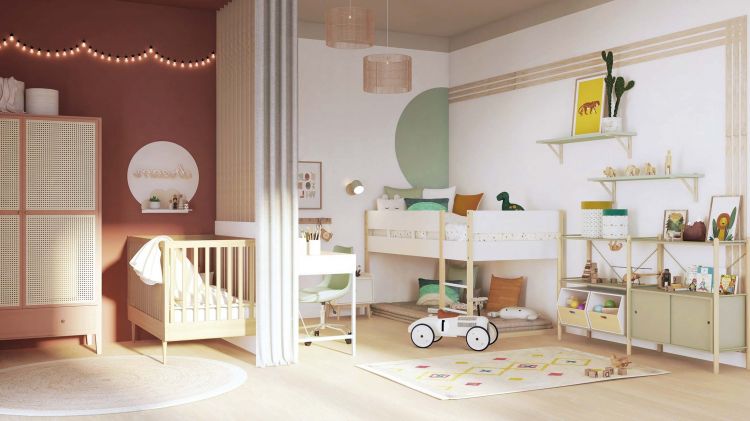 Sleeping with siblings in the same room can be very positive, but sometimes children need to know that they have their own place. Some very cheap options to differentiate the spaces are: paint the walls in two colors; put vinyls; sheets or stickers, or place a curtain with which a certain amount of privacy is achieved, as is the case in this bedroom from Maisons du Monde, where a baby and his older brother live together perfectly. Loft bed Mimizan, € 349 ; Mini Jungle evolutionary crib, € 379.
8 Contact with nature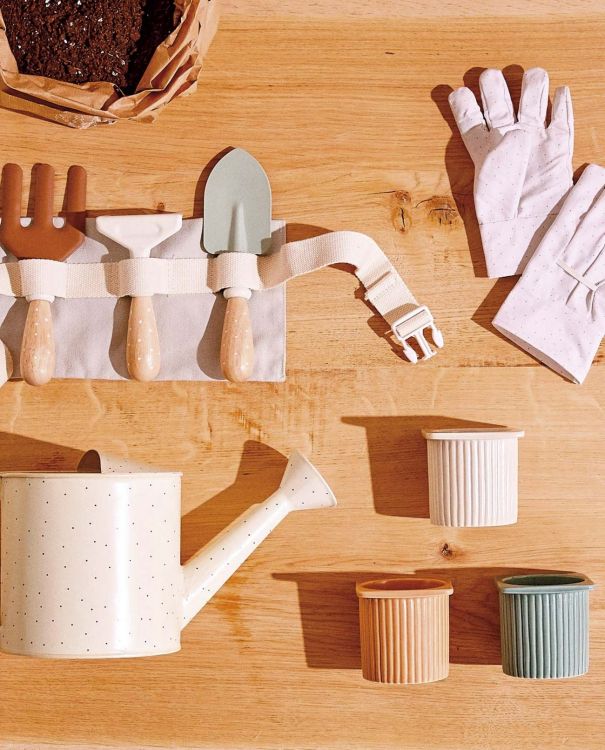 Gardening at home can be a great hobby for children, but also an activity that helps them develop. Growing and caring for plants increases your responsibility, builds self- esteem, and fosters a love of nature.
9 Homework Party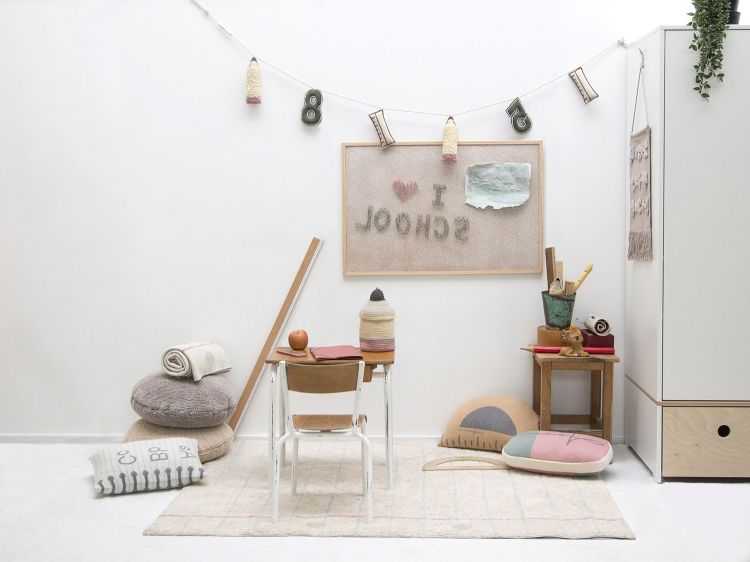 This very original garland is made up of several mini-size cushions, handmade and woven one by one on a cotton rope. Pencils, numbers and rulers: everything you need to make studying more fun!
10 Excelling at math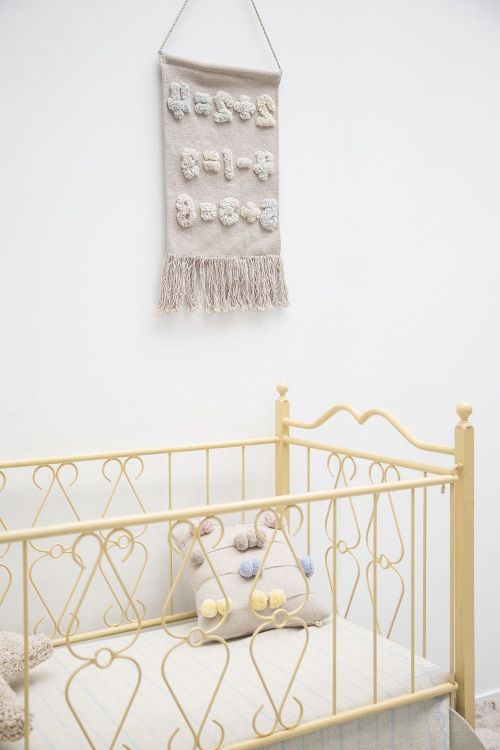 With this pendant decorated with addition and subtraction, he will learn to love mathematics from a very young age!
11 Adventure time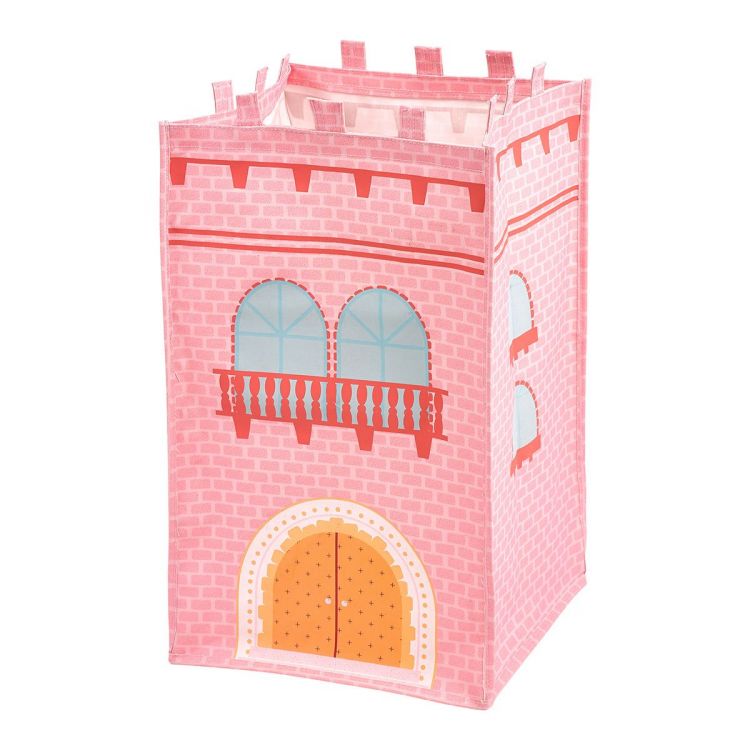 This cute castle is actually a great multi-purpose basket to store your toys!And without the need for dragons to guard them…
12 Geometric lights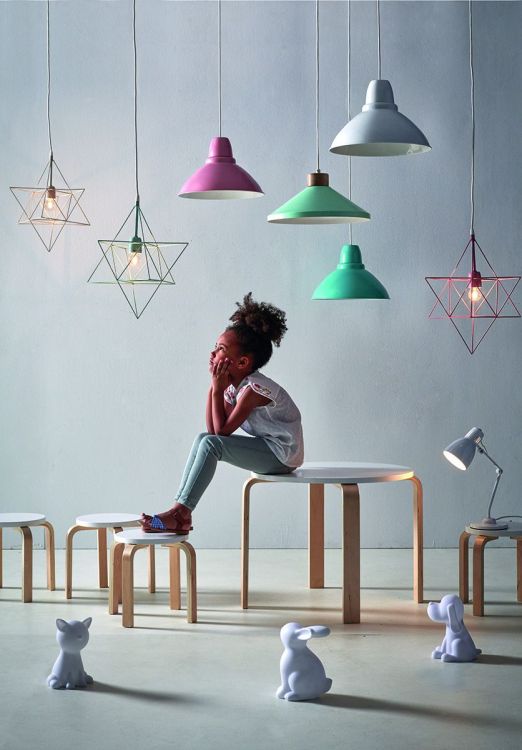 If the geometry class is too boring for you, with these ceiling lamps with geometric shapes available in colors, you will change your concept!
From Mini Home, in El Corte Inglés.
13 Color bottles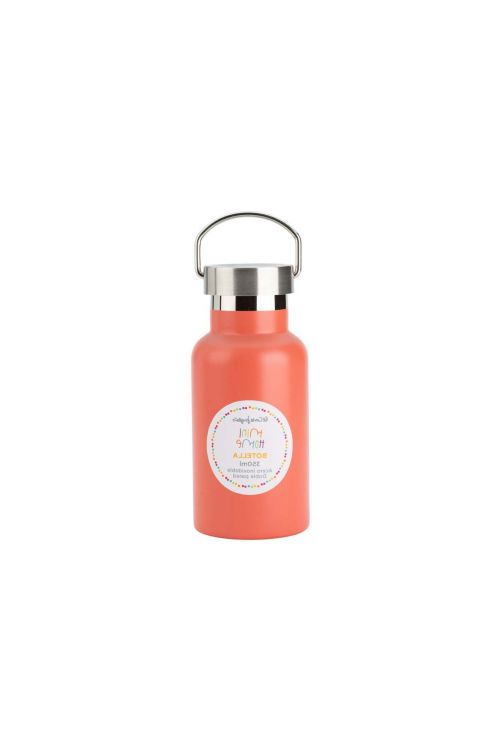 Recess time is one of the happiest moments of the school day, and there is nothing like opening that delicious ham and cheese sandwich and enjoying every bite. But when thirst comes, this bottle made of colored steel will be perfect to quench it.
Basic steel children's bottle. Mini Home from El Corte Ingles.
14 Chic Rest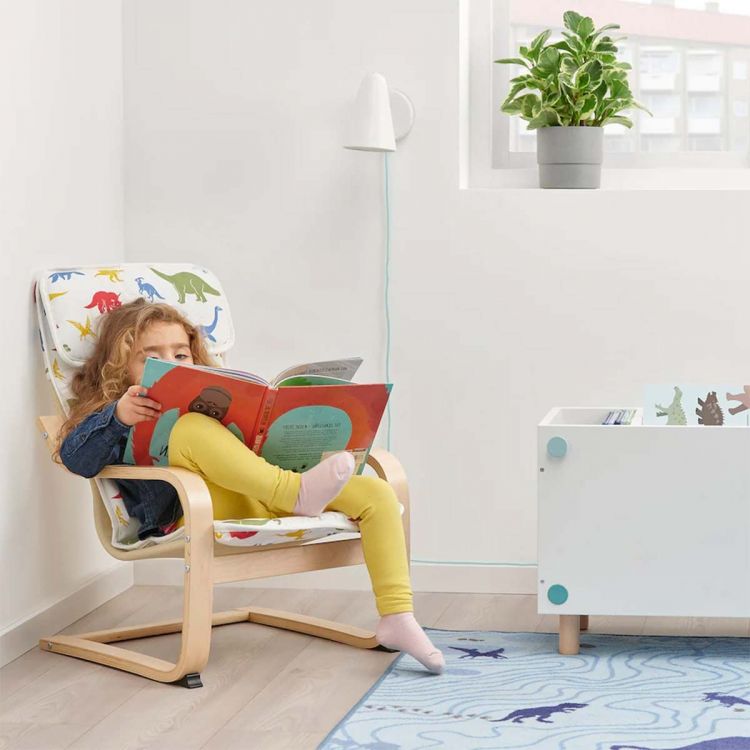 This armchair with dinosaurs is great as a reading corner. Plus, it's so pretty that when you're not using it, it looks like a decorative item !
It is the IKEA POÄNG model.
15 The most natural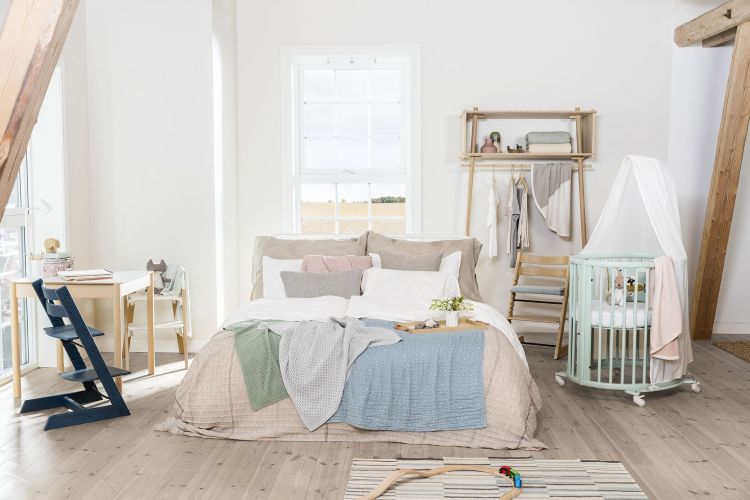 The new collection from the Norwegian firm Stokke, made with 100% organic cotton, includes muslins, blankets, sheets and cushions for the children's bedroom. The ideal way to teach them to live taking care of the planet! Sleepi crib (€429) , pink knit blanket (€55), all from Stokke.
16 Stain Free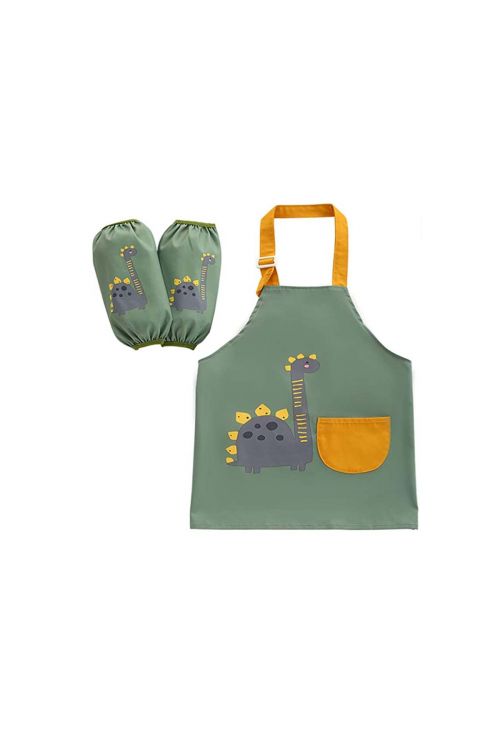 Whether it's to help you in the kitchen or to do your crafts, this apron printed with a nice dinosaur will make you feel like a movie and keep you stain-free.
17 With much love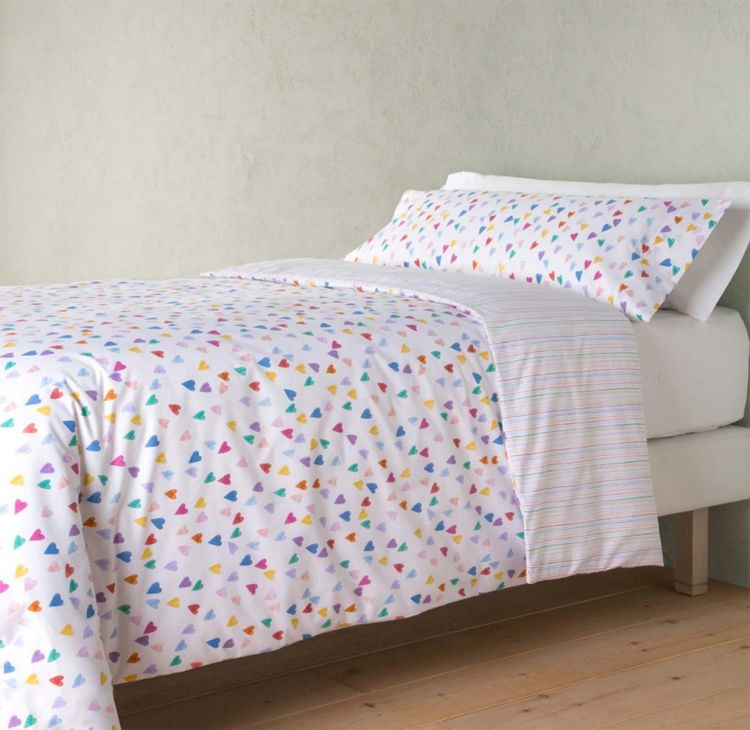 What joy and color! With this duvet cover full of hearts, going back to school will be a pleasure.
Poetic Mini Home reversible cotton duvet cover set from El Corte Inglés