At the same time warm, welcoming, designer and very easy to configure, Nordic decoration meets all the requirements to be a successful decoration, as it is today. If you believe that there is beauty in simplicity, then Scandinavian design is for you. Since its beginnings in the early 20th century, this aesthetic has embodied a sense of minimalism and functionality.
Are you curious to know how it can look in your own space? We will show you below a series of tips so that you can easily achieve this style. Nordic decoration is one of our favorites, because its bright and minimalist spaces are very welcoming and transmit a lot of peace and calm.
Neutral colors
Sober and clean, white is the basis of Scandinavian design. Elegant and neutral, it is above all very bright, a vital feature in countries where half the year is in darkness.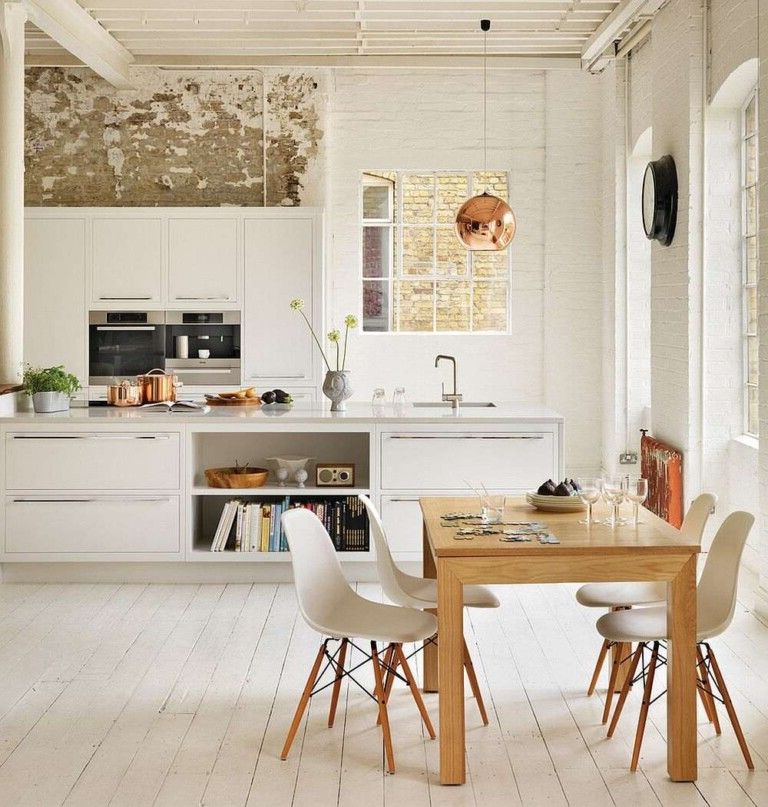 The floor is usually made of light wood materials, either in its natural light color or painted white.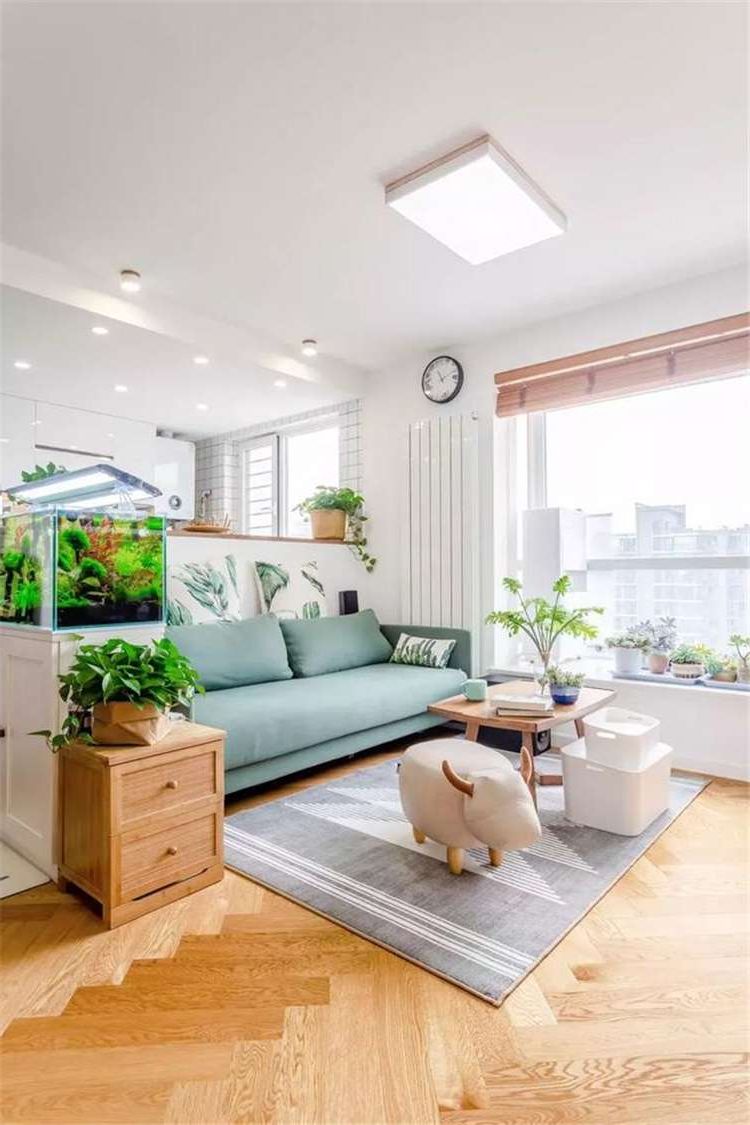 Another advantage of this color is that it is a timeless basic that goes with everything. It is used on the floor, the walls, the ceiling or through the furniture. It is usually combined with gray, beige, black and with touches of bright colors.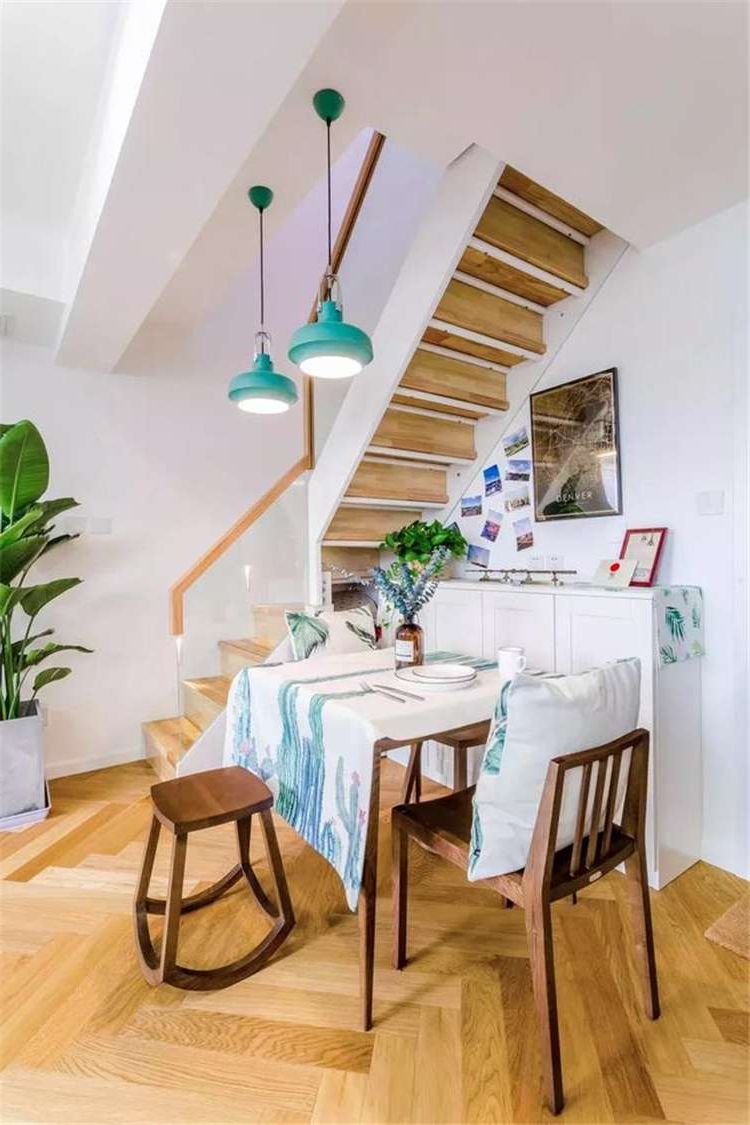 To break the monotony of white, touches of color can be added to accessories and prints. Vivid tones are used, including fluo, in details such as blankets, lamps, candles, some cushions or a chair.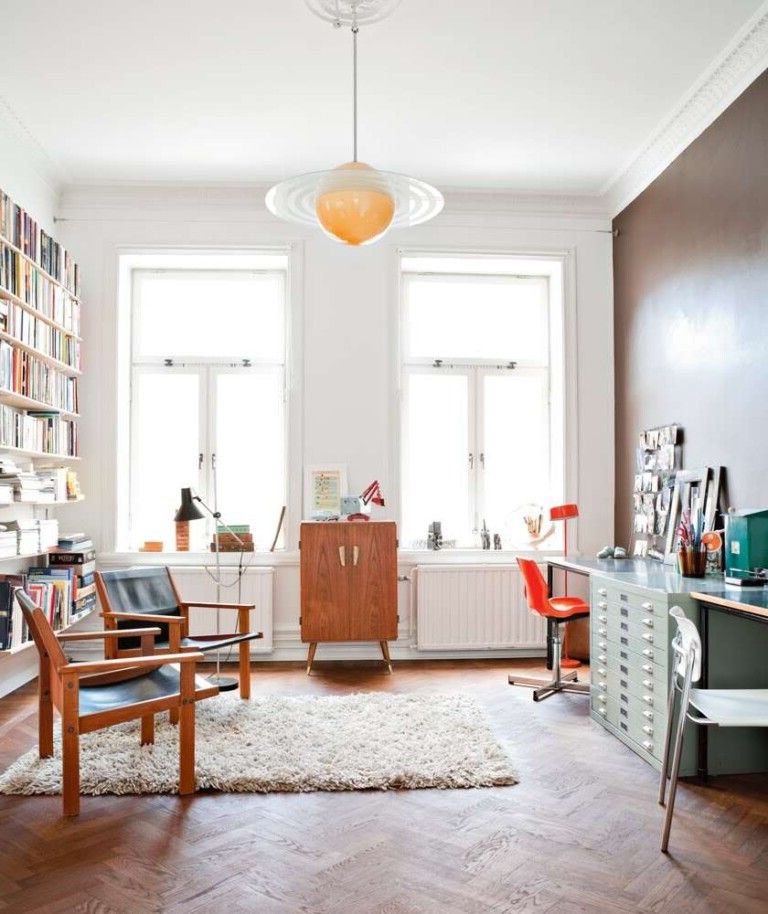 Scandinavians are particularly fond of geometric and simple patterns in interior decoration.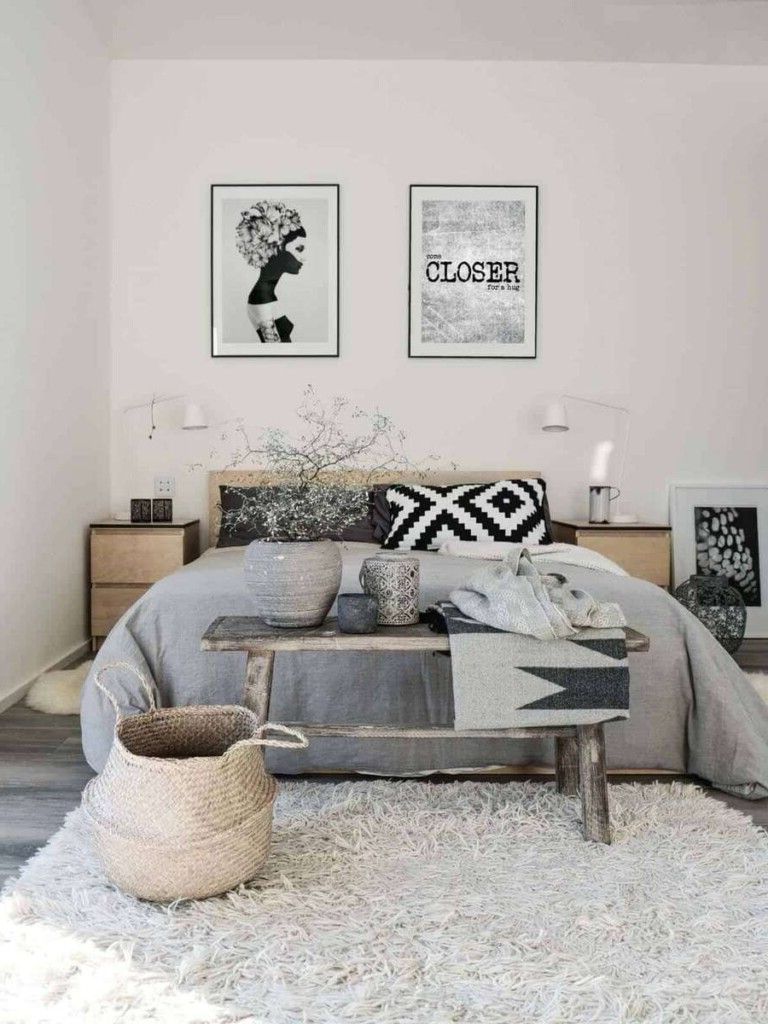 Furniture and decorations
You must be aware that the furniture must be very few and functional. For example, in a room, with the bed and two bedside tables or a bench at the foot of the bed is more than enough.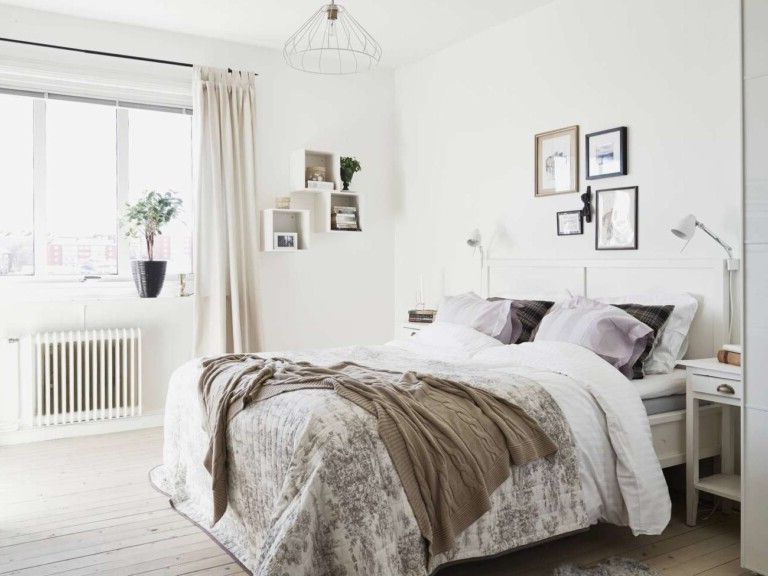 In the living room, you must have the television and a central table to eat accompanied by an armchair.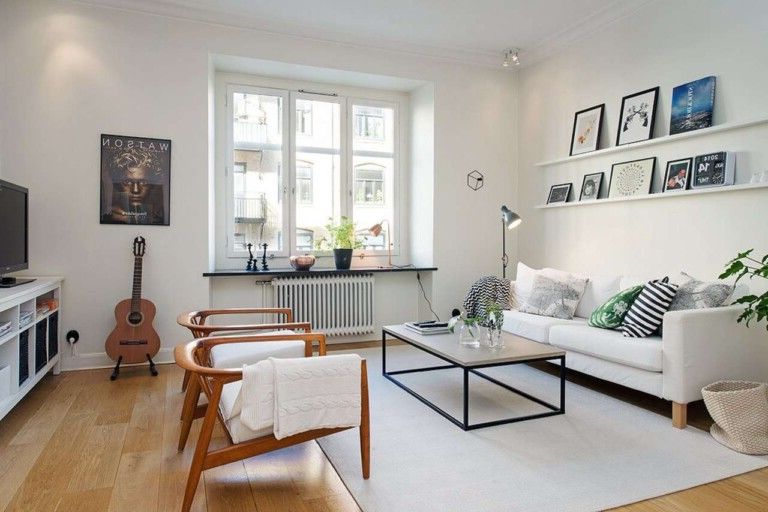 If your living room is very small, you can opt for an armchair with two bodies in black and the entire room in white, to give a little depth.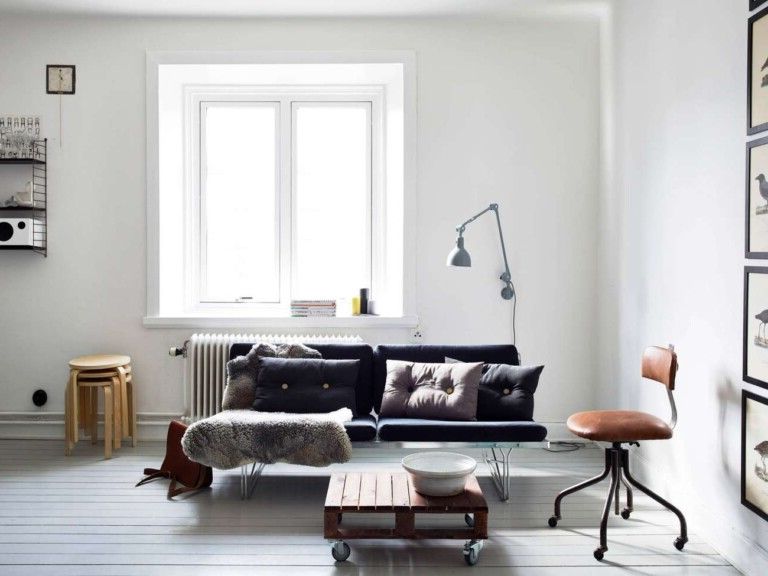 If your living room is too big, then use an L-shaped chair so you can "fill" that space.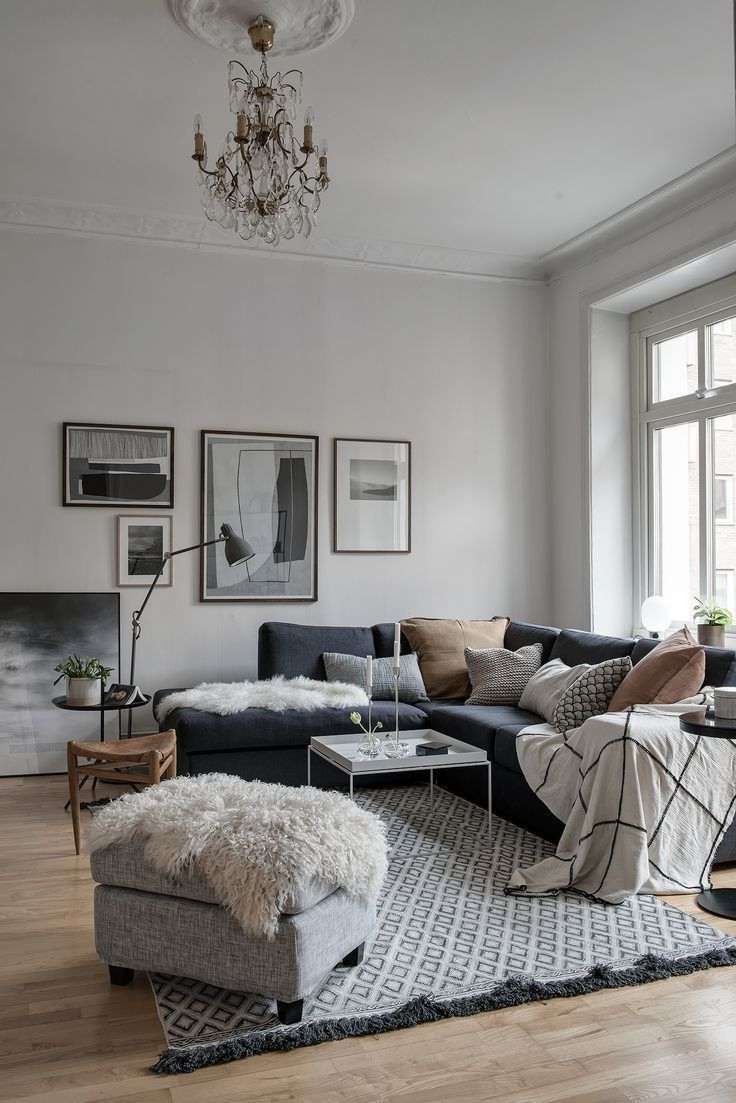 Remember that as few decorations as possible should be used. So don't buy anything more than necessary. If you feel that the room is very empty, do not fill it with small objects, better buy a large rug that fills the space.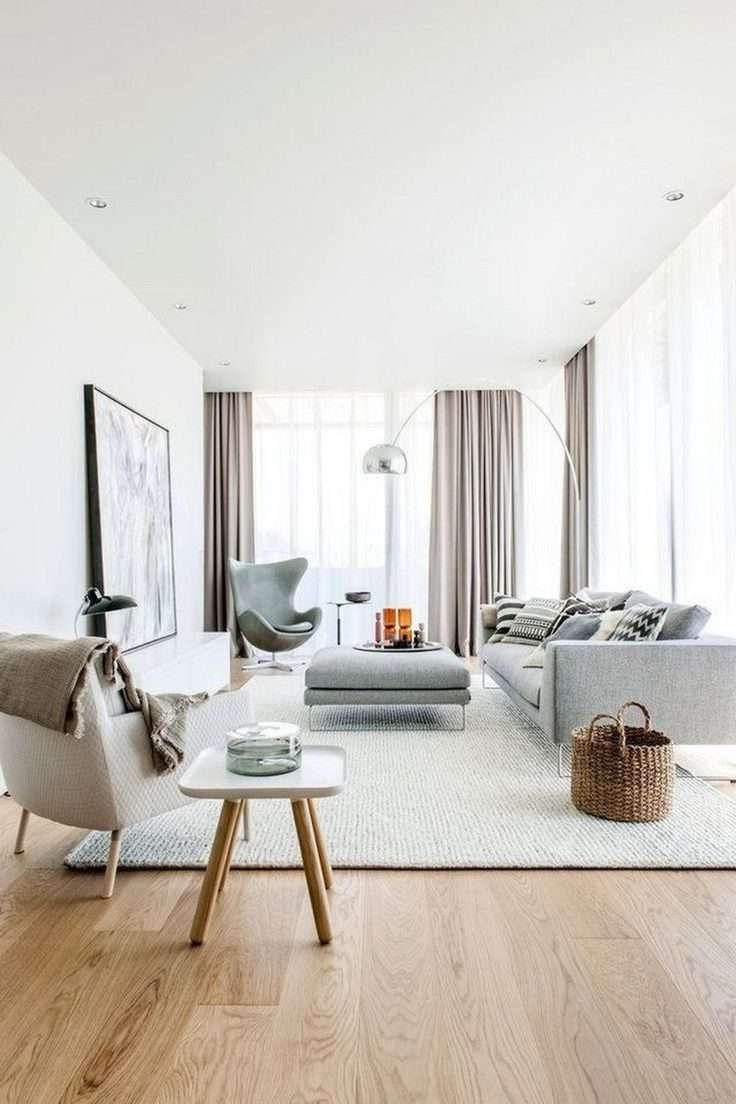 It is recommended to use modern lighting with industrial design such as wall sconces and pendant lamps. Candles and chandeliers can make a Scandinavian living room feel warm, cozy, and romantic.
Vintage elements
It is a style that incorporates many vintage elements, so achieving a decoration in this style may require a visit to second-hand stores.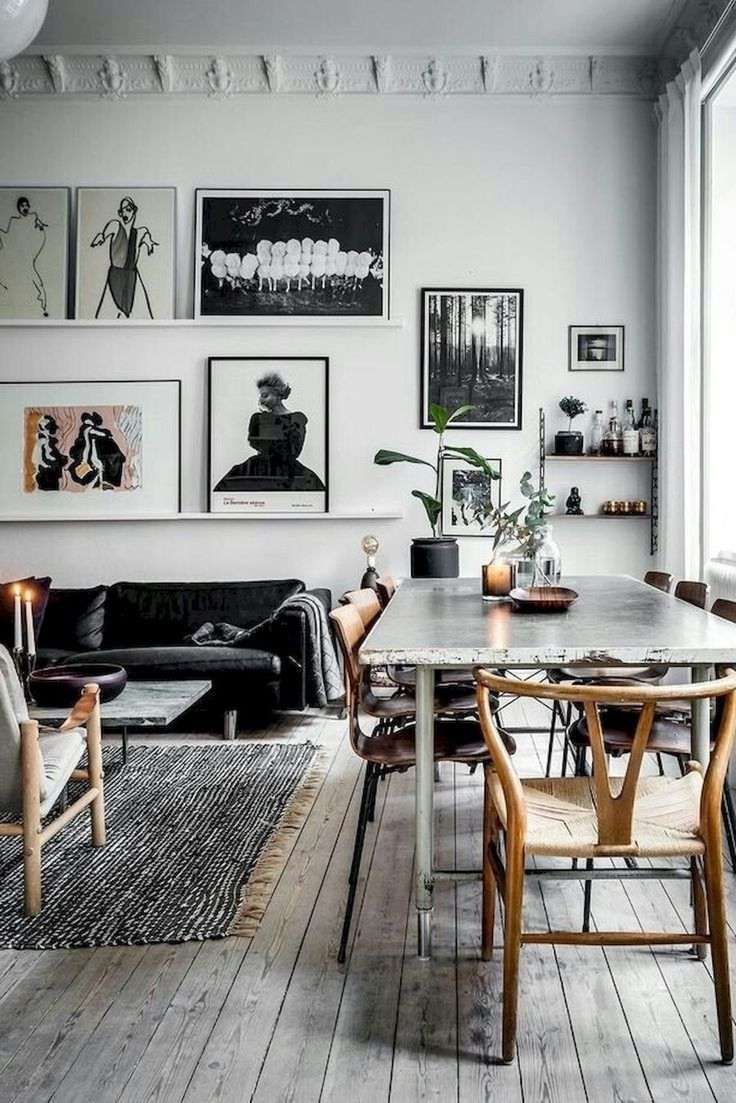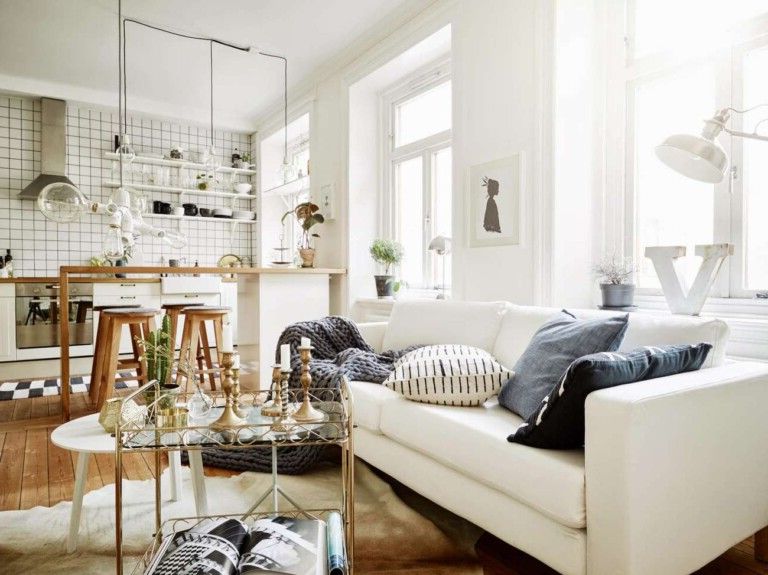 Wood and metal
A Scandinavian design makes use of wood not only on the floor, but also in the furniture and accessories. These houses usually have wooden coffee tables and chairs. However, the recent trend in the Scandinavian style of decoration combines wood with metallic finishes. For example, copper sconces and brass pendants are installed to add shine.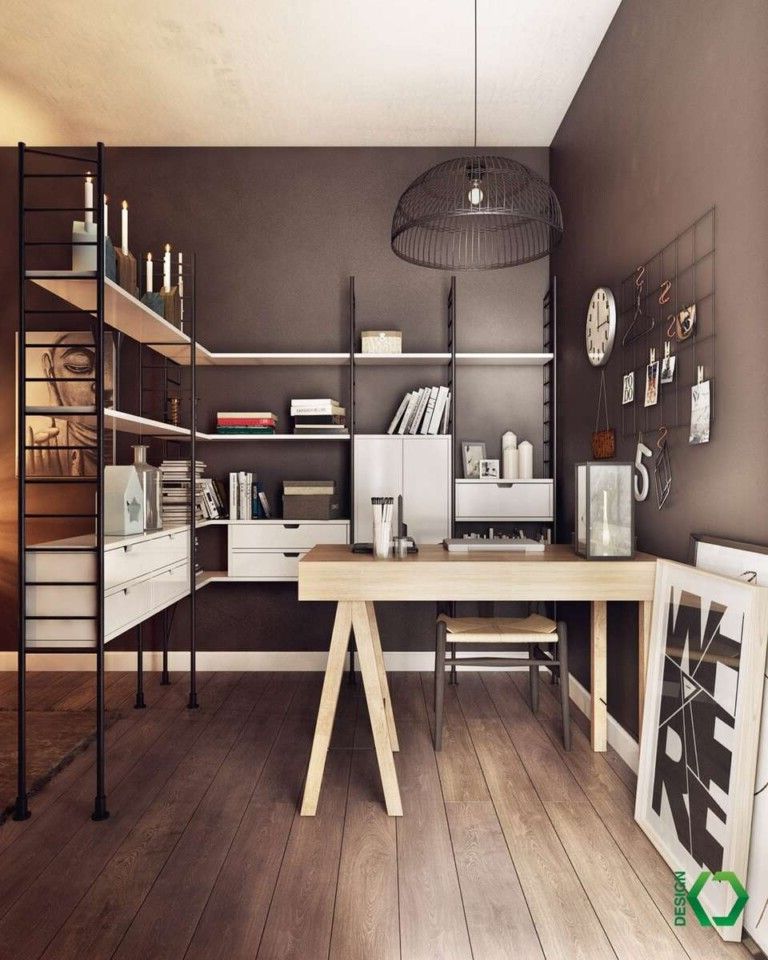 Other natural materials such as branches, jute, fake fur, among many other elements, are also often used, which add warmth to the spaces.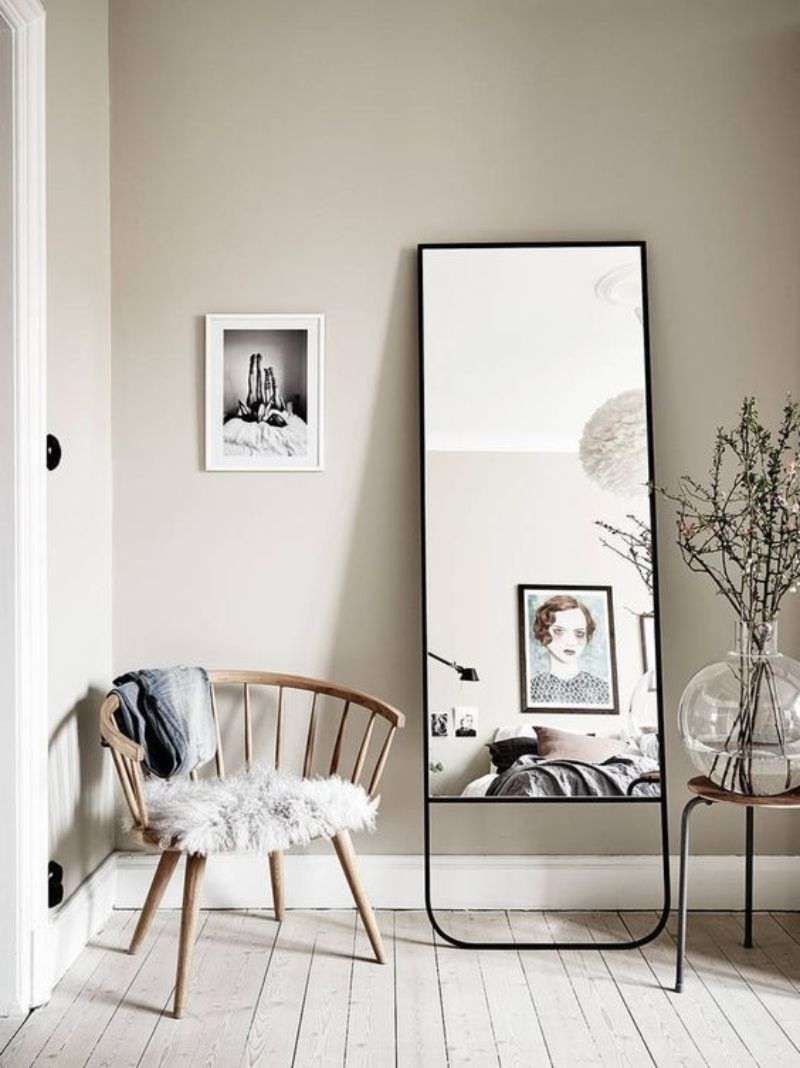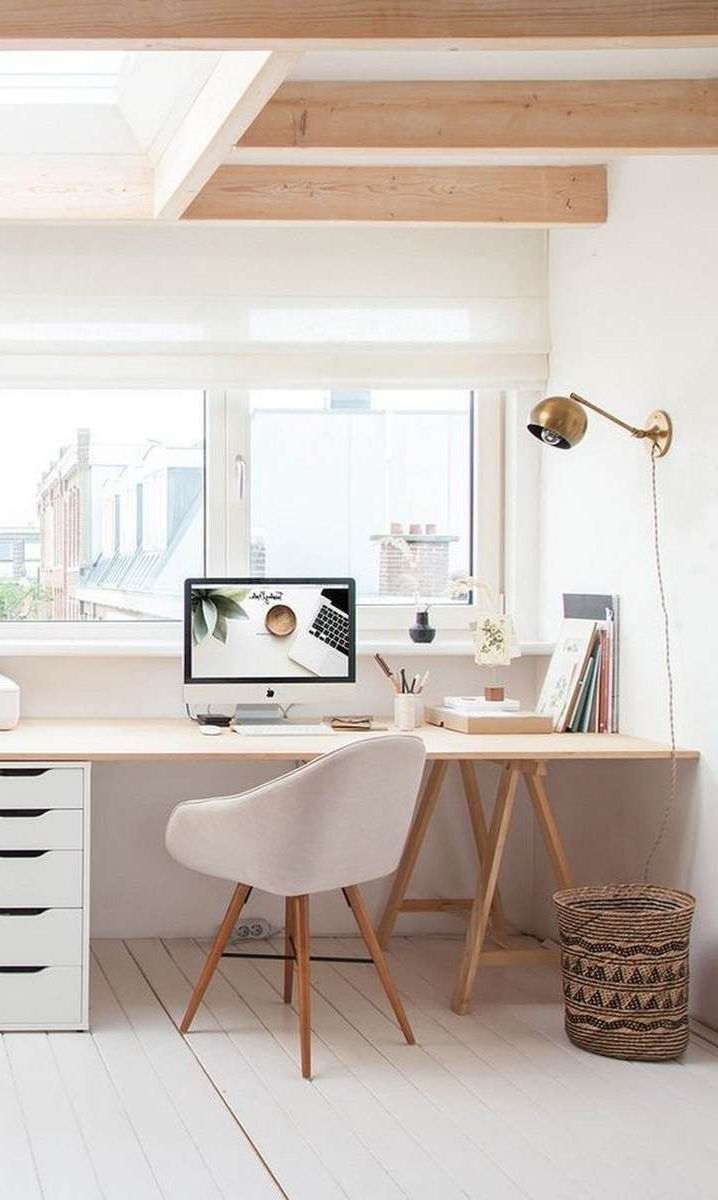 Fantastic results can be achieved simply by incorporating rustic wood furniture and details such as branches carved by water, such as those found in rivers and streams, or lamps that have a wooden base, for example.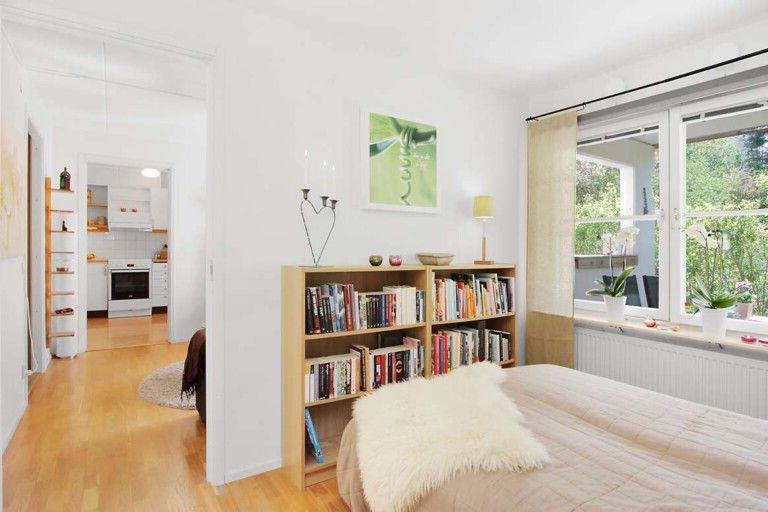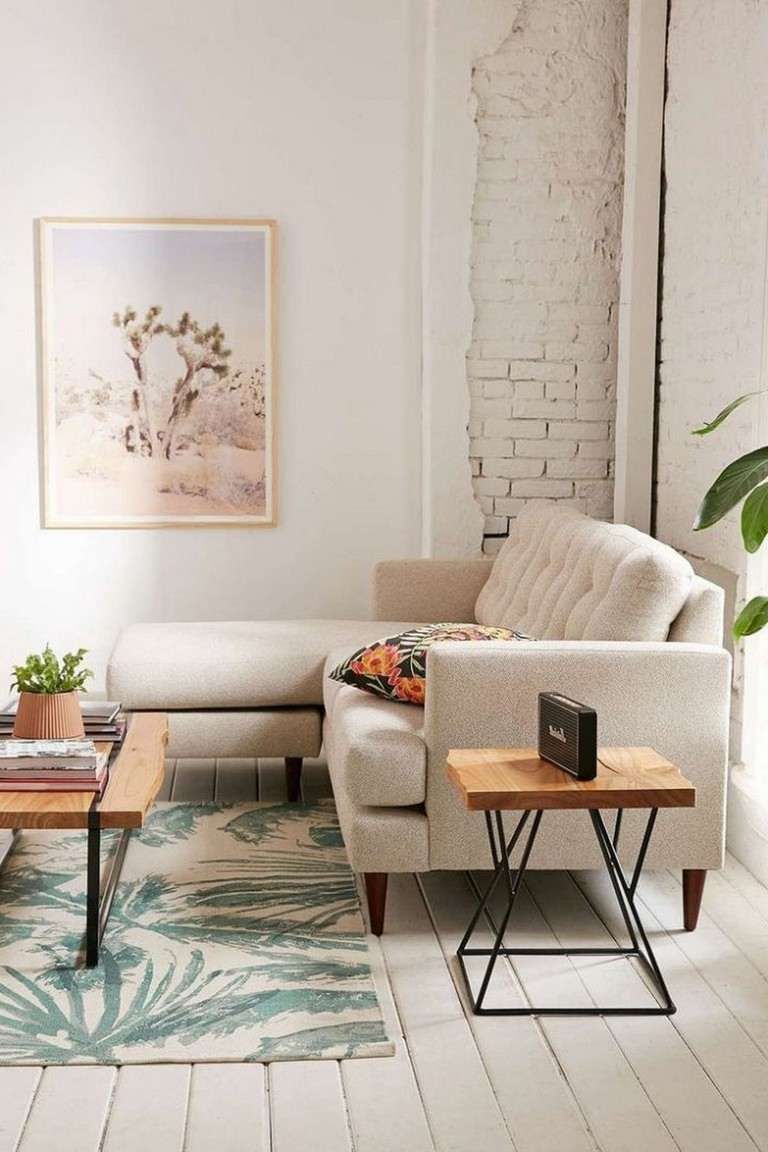 Those who also enjoy the naturalistic style in their spaces but also the color of modern furniture can perfectly combine the two styles by opting for modern furniture adorned with rustic details in wood or stone.
Plants and flowers
Those who, for their part, are plant lovers, can perfectly bet on corners, tables and furniture decorated with plants or vases full of flowers. A successful and fresh way of decorating, which brings a nice color to the spaces.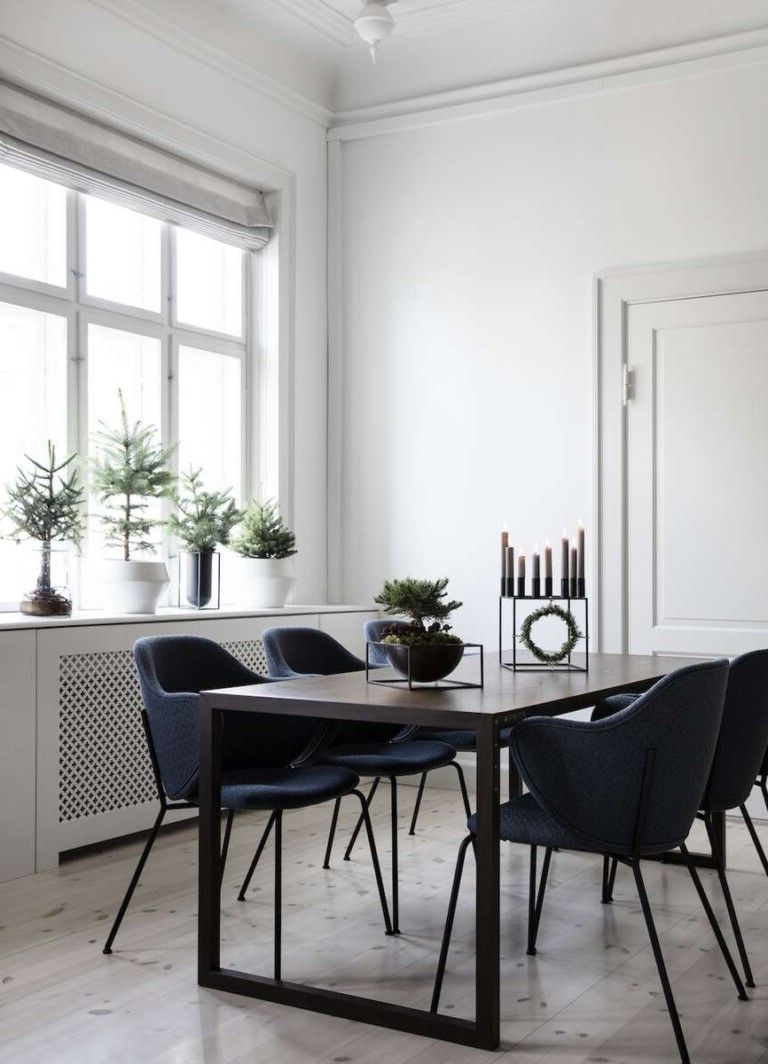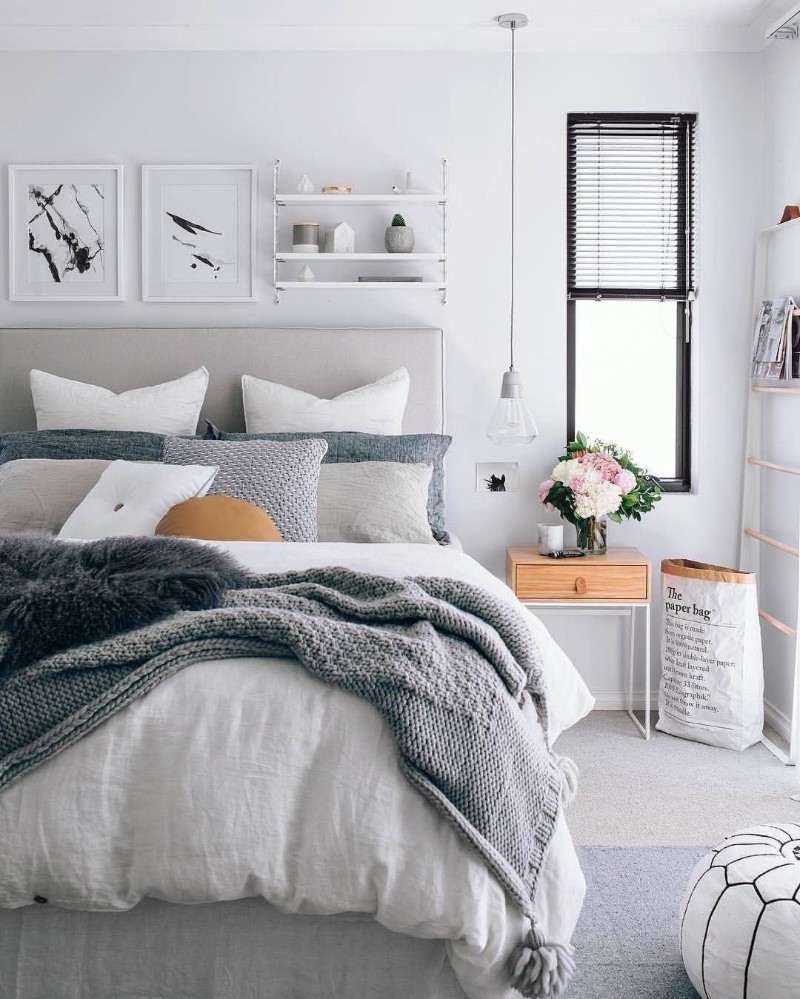 Warm fabrics
Most of the countries in the Scandinavian region have climates with extremely cold temperatures. Therefore, the use of warm textiles is common in decoration.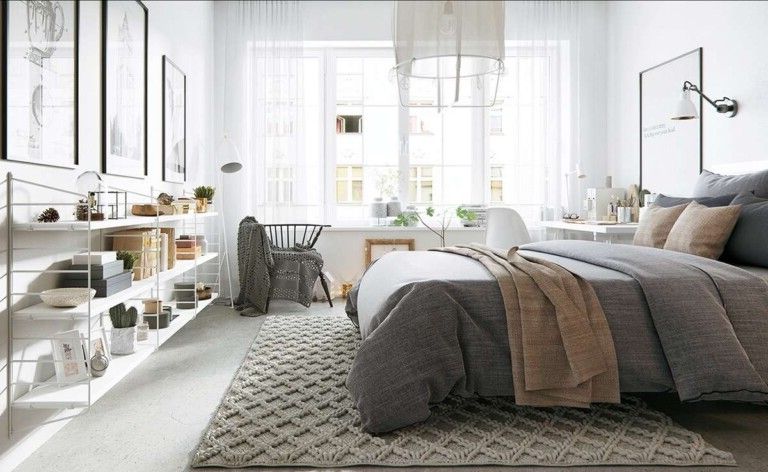 These textiles can come in the form of blankets and rugs made from wool, sheepskins, or mohair. Accessorizing with warm textiles is a great way to make a Scandinavian living room feel cozy and warm, especially during the winter.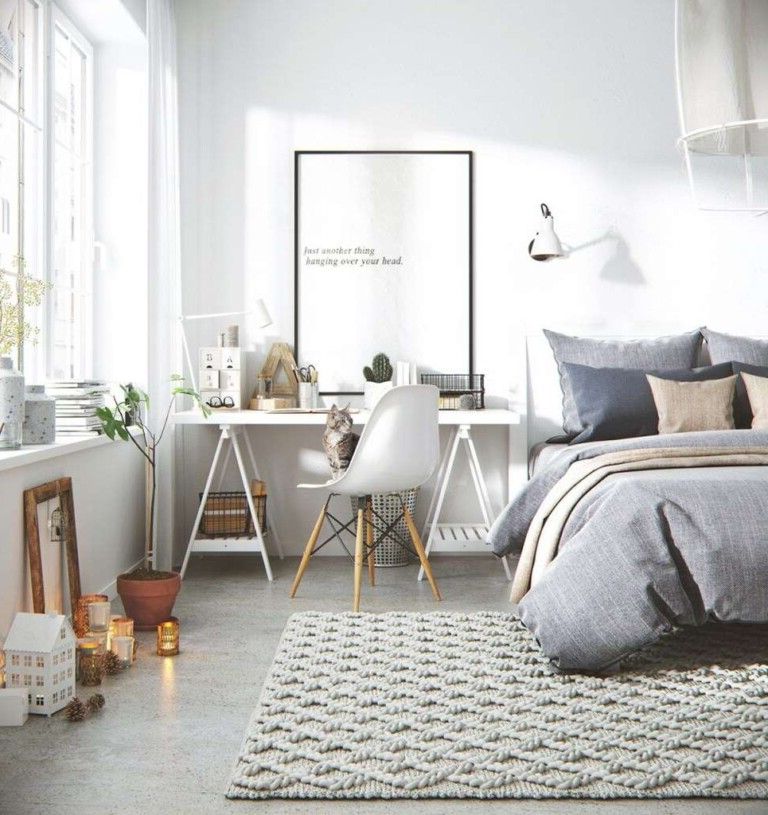 In this type of decoration, the use of different textures is essential to create warmth.
Minimalism and order
It is a style that mainly seeks simplicity. It should be decorated with the minimum. When it comes to Scandinavian decor, the mantra "less is more" should be followed to keep the space looking minimal and more visually soothing.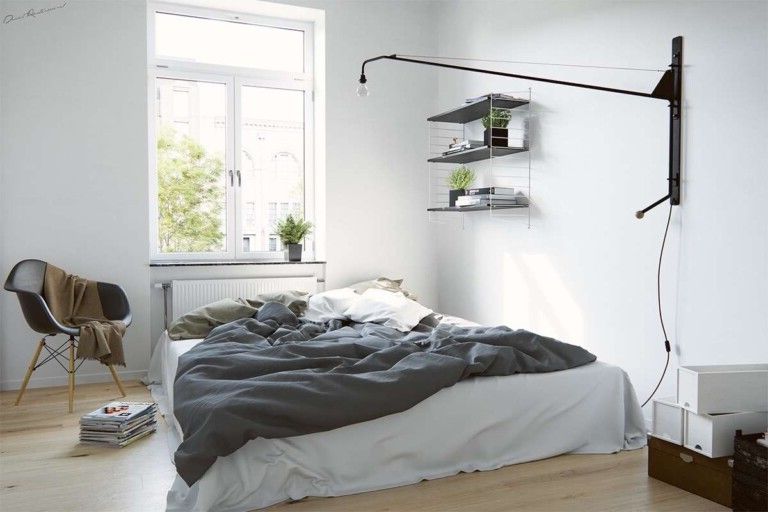 One of the most important features of a Scandinavian interior design is order. Therefore, storage spaces must be organized intelligently.