Thinking of renovating the living room with the change of season, or wanting to have a new sofa, now you can decide quickly because below, you will find enough options to decide, because they are all simply beautiful. We show you some of the best options for high quality modern and contemporary living room furniture.
When it comes to living room decor, modern is a word that gets thrown around a lot when defining a specific style. But the truth is that many different types of styles can be summed up as modern, from mid-century to maximalism.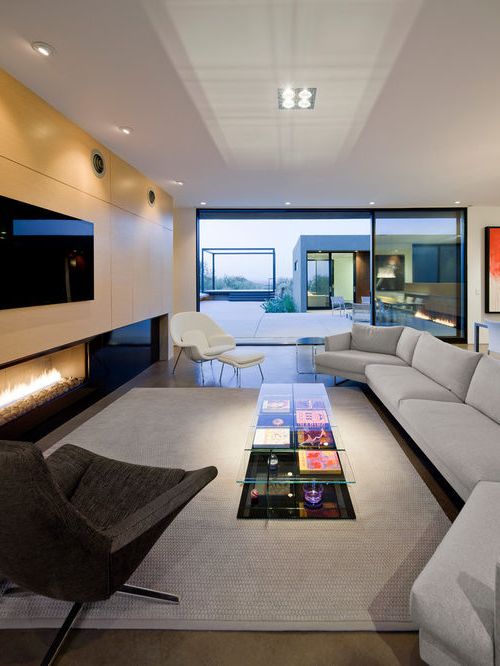 Trends 2022
Let's take a look at the trends that will shape living rooms in 2022. Some of these design trends are an extension of popular designs from previous years, while others are defined by industry leaders and top designers from around the world. If you're thinking of redecorating your living room, don't miss out on these trendy items.
Metals and Textures
Soft pastel colors are being pushed out by bright metallics. In works of art and furniture, metallic decorations add a touch of brightness and personality, in a romantic and classic way. Contrasting textures add depth and dimension to the living room, and the combination of linen sofas with leather armchairs, gilt trim on wood tables, and complementary colors will help achieve a modern and elegant living room.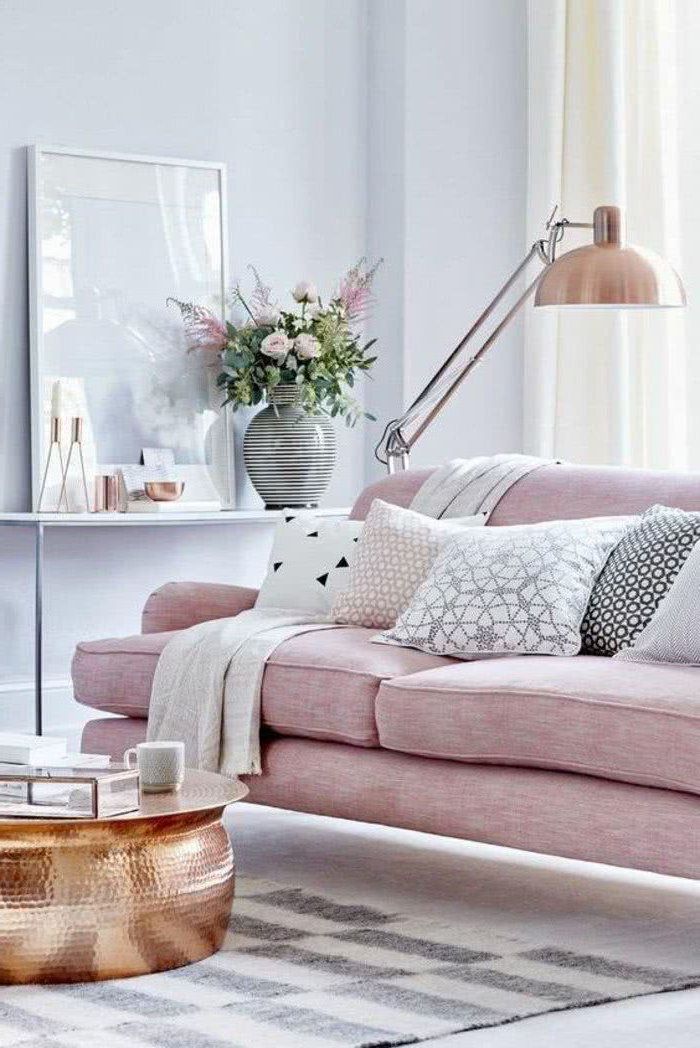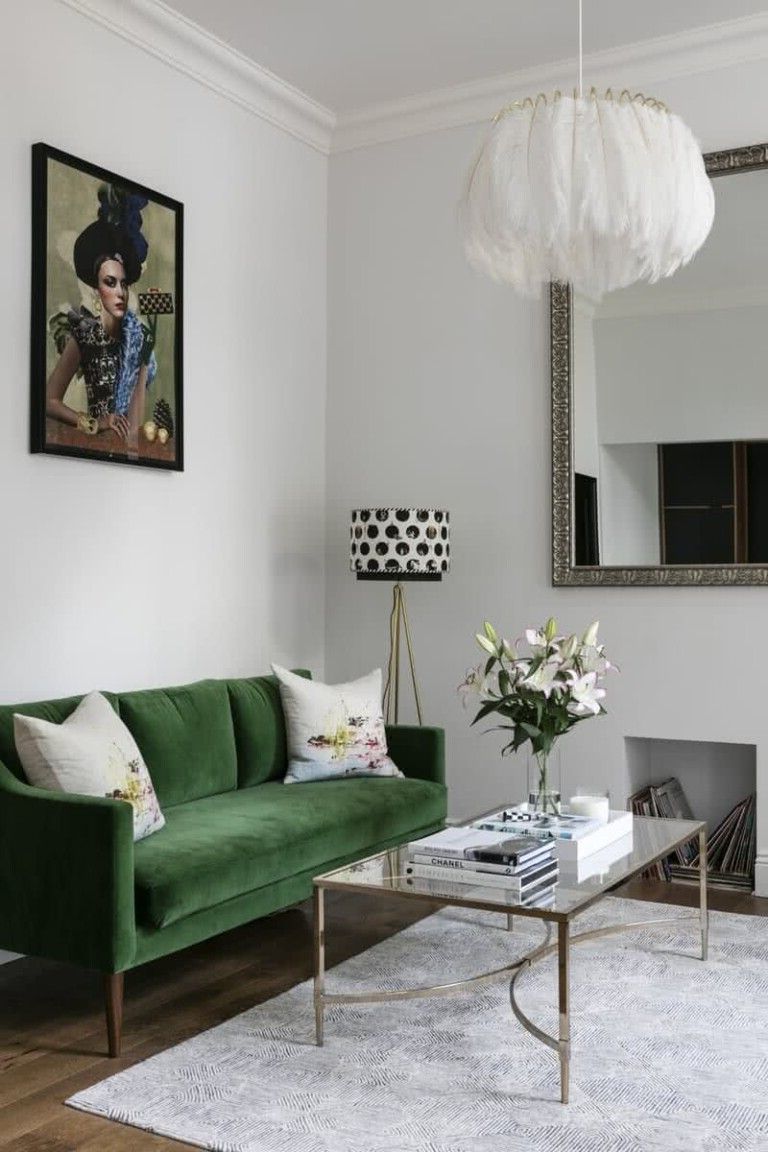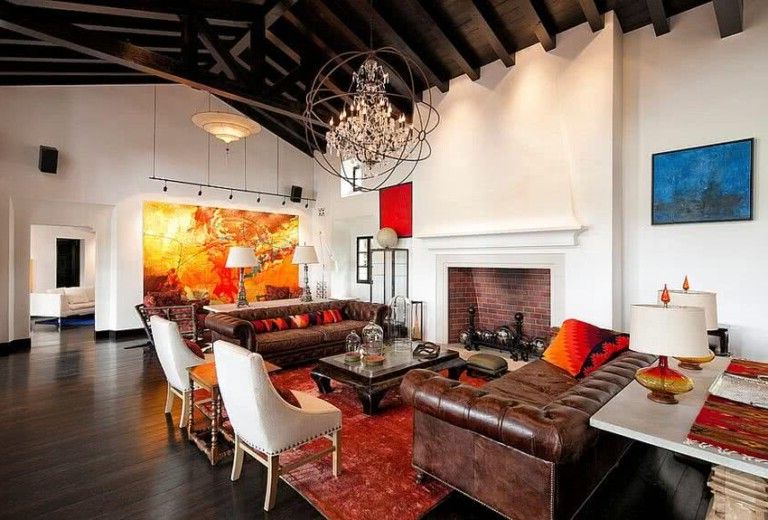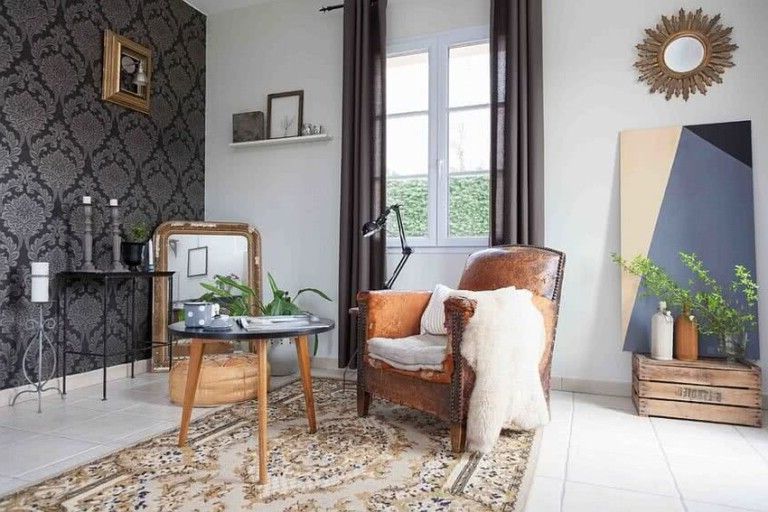 Color verde y rosa millenium
Greens in all shades are making a big appearance in interior design, especially on walls and important pieces of furniture or accessories, such as cushions. Modern chairs, in a rich emerald green color can add a beautiful pop of color and contrast. Neutral colors seem to be here to stay, especially grays and whites, which provide a perfect background for a pop of green.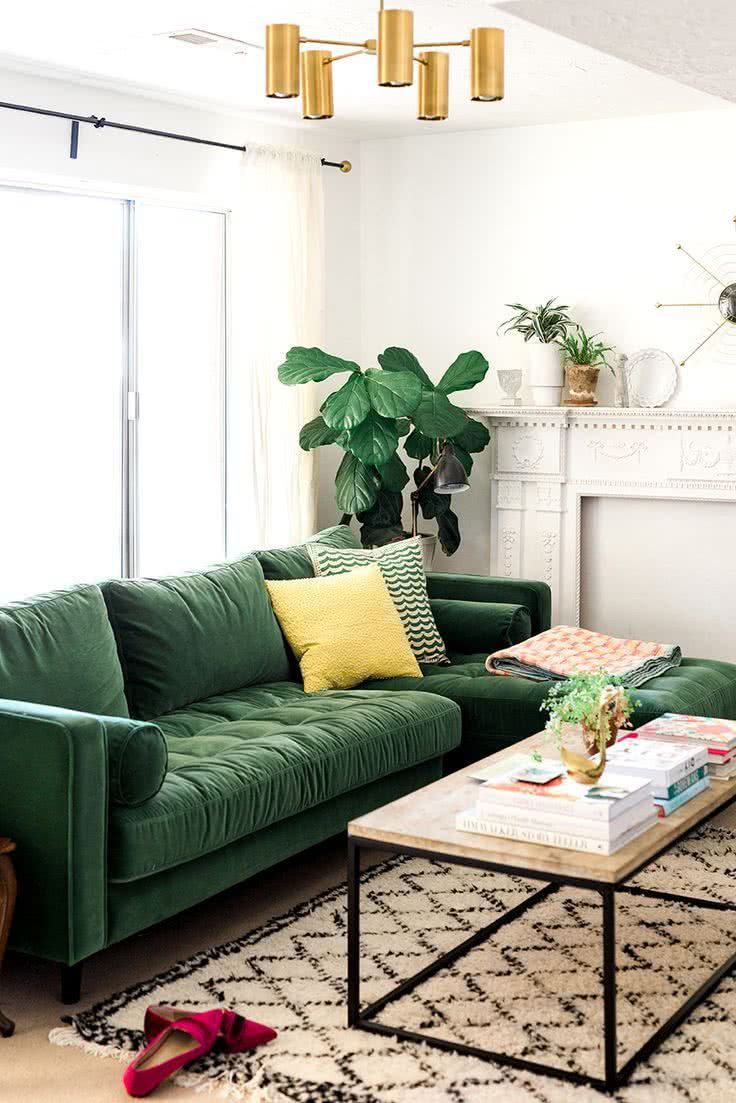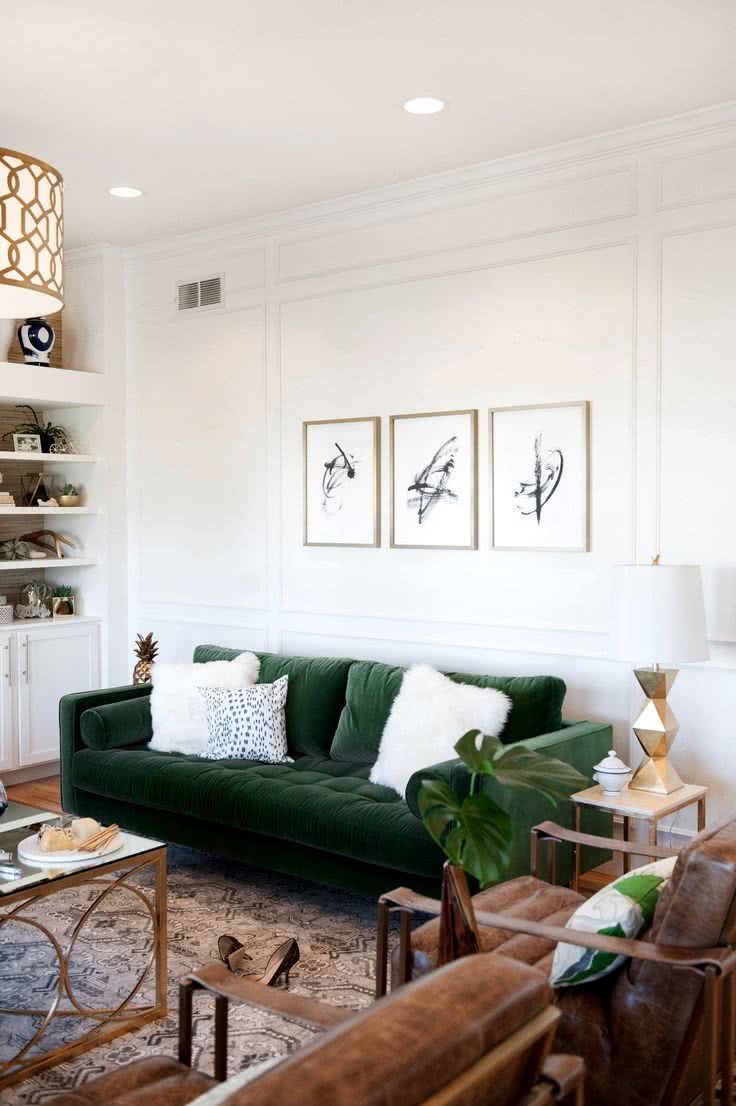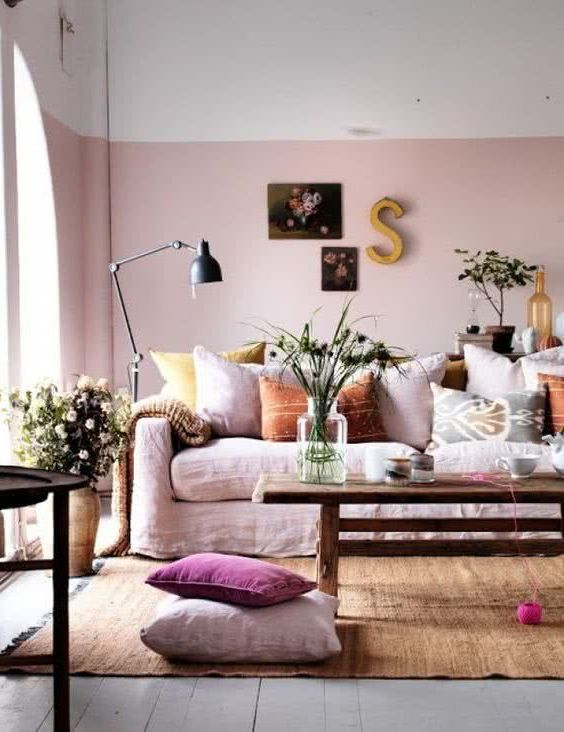 Sustainable design
An entire generation is turning to a greener, cleaner and more planet-friendly lifestyle. We must try not to waste anything and everything can have a second use through a simple DIY. The vintage style is definitely present within the trends, and can be used both in the furniture and in the decorative elements of the living room.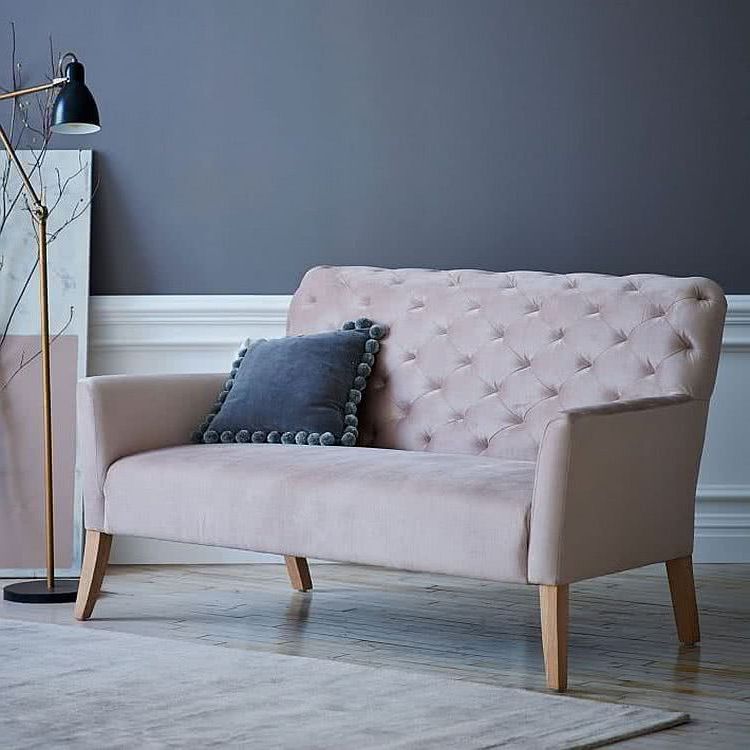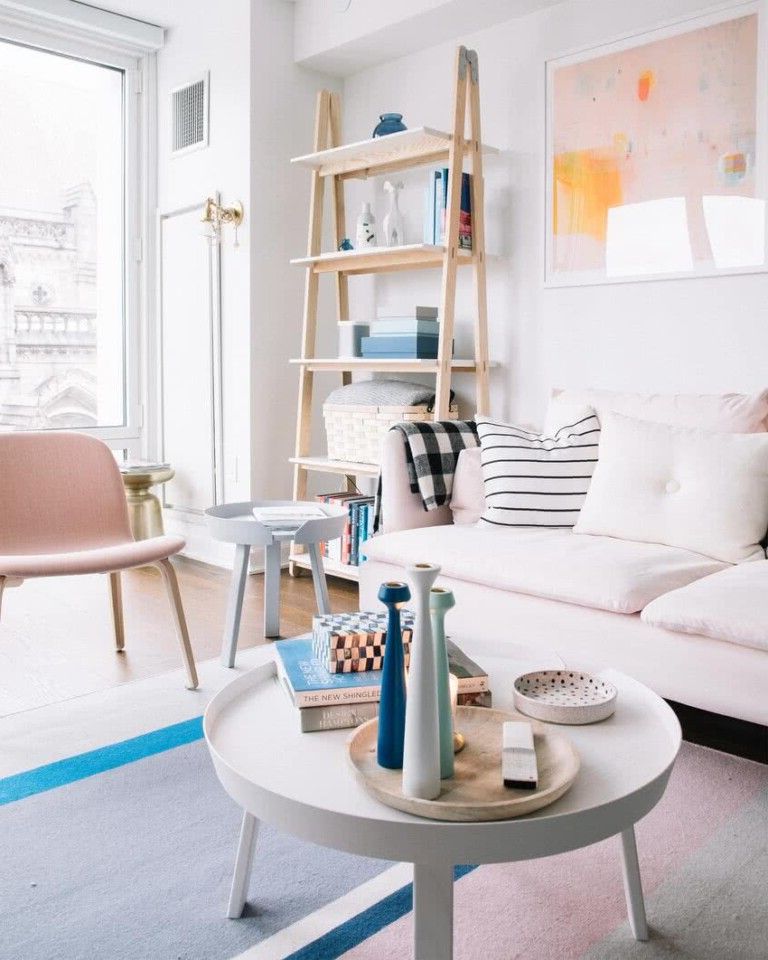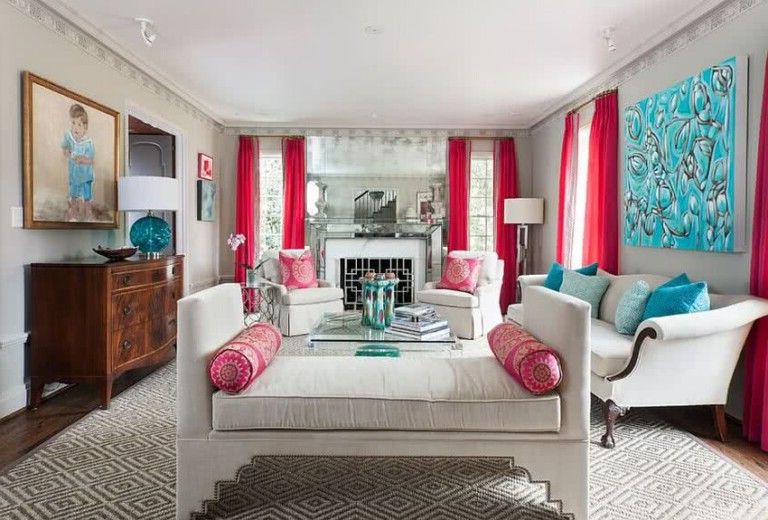 Organic and natural decoration
There are many ways to make your living room more natural and less plastic. You could add a green wall, place a coffee table with organic shapes to create a cozy and pleasant atmosphere. It's about "reduce, reuse and recycle" but with an added green spirit.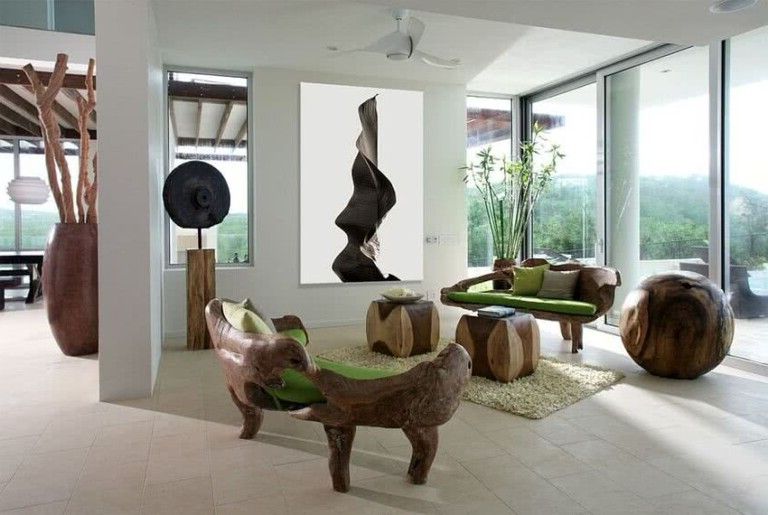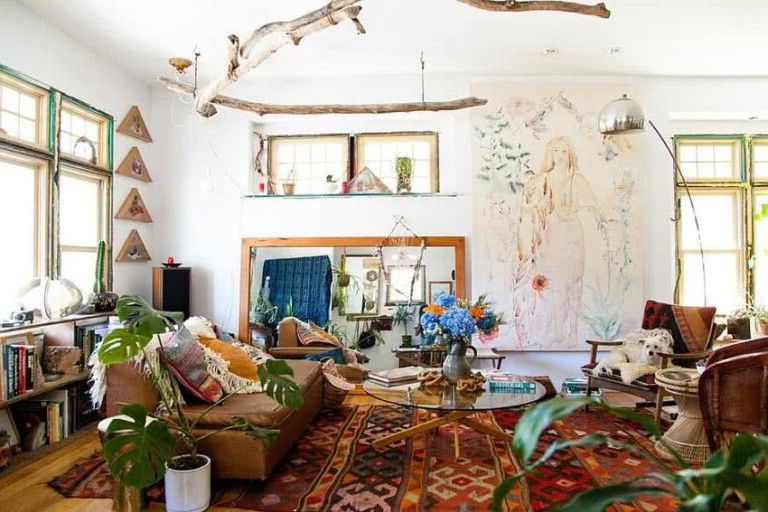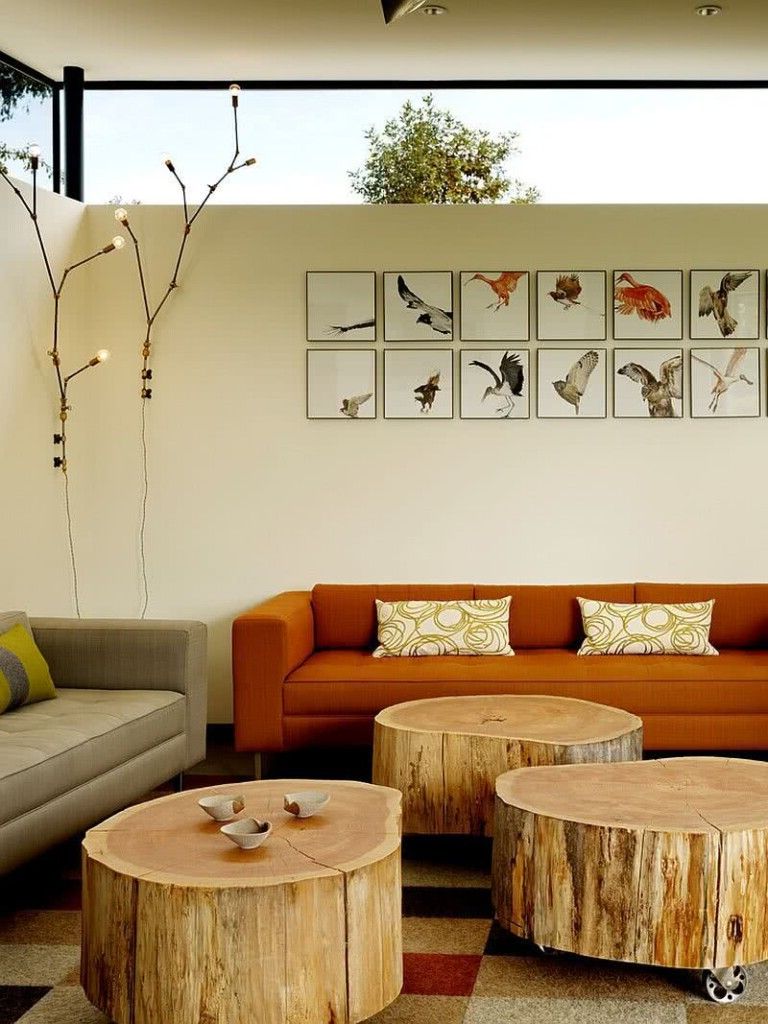 Handmade furniture
The appreciation of fine craftsmanship and unique furniture is a big trend this year. We must see furniture as an investment, especially with those designs that have remained timeless, with which we can have a room full of character and quality. Solid wood, durable metals and details indicate that the craftsmanship is worth an investment.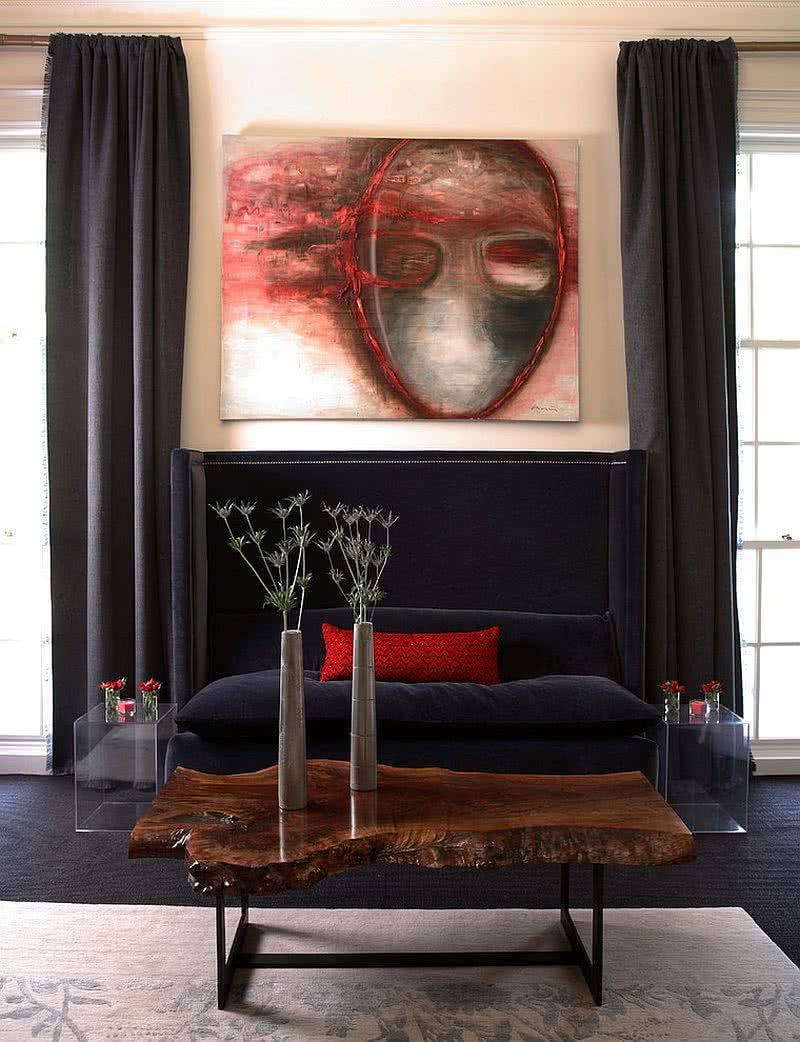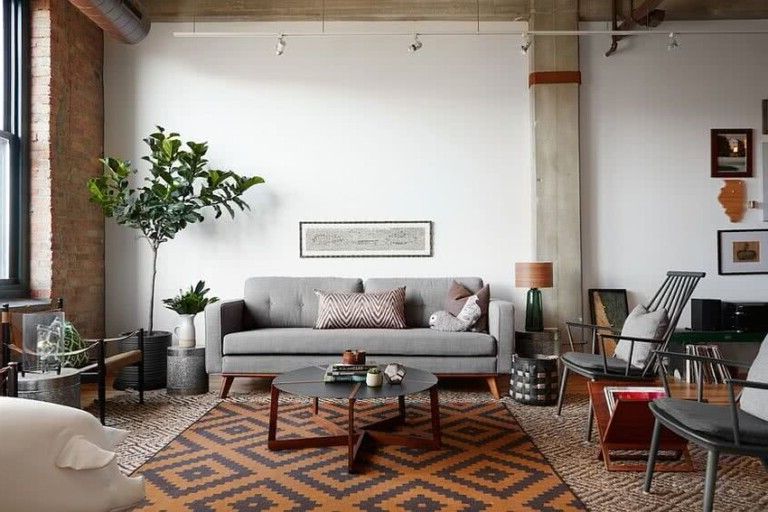 Define your own style
The option of creating a custom style that merges two or three different styles is becoming more and more popular. While styles like industrial and Scandinavian will continue to make their way into more homes globally, splashes of tropical detailing and lively prints will provide a wonderful alchemy between exotic and understated. Eclectic and ethnic or shabby chic and modern – create your own fun fusion.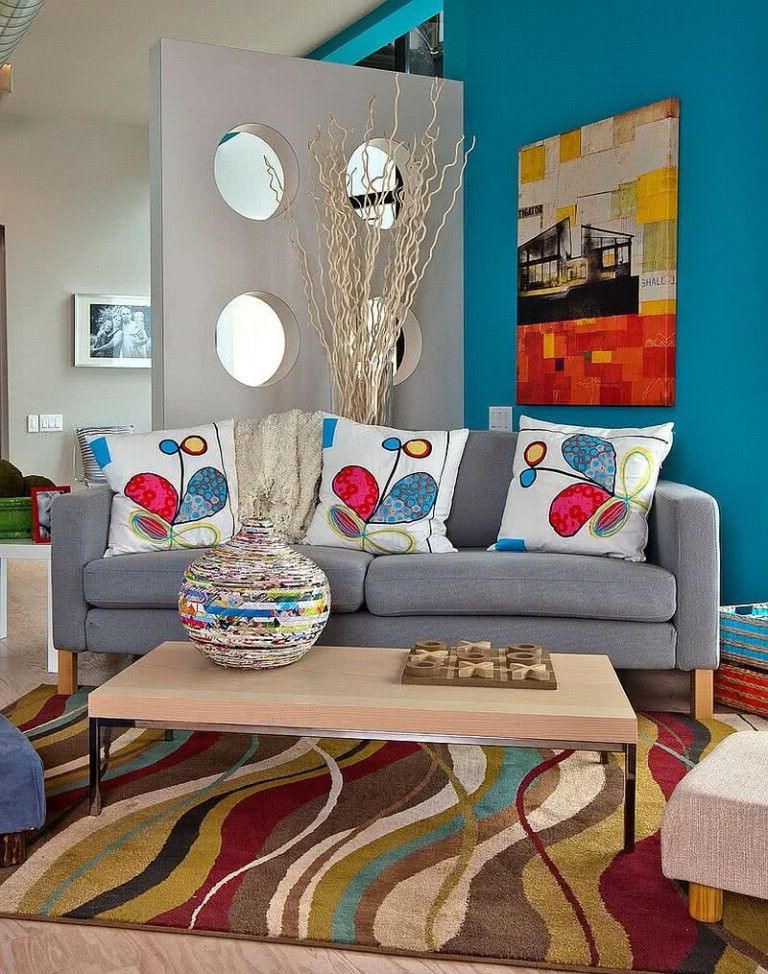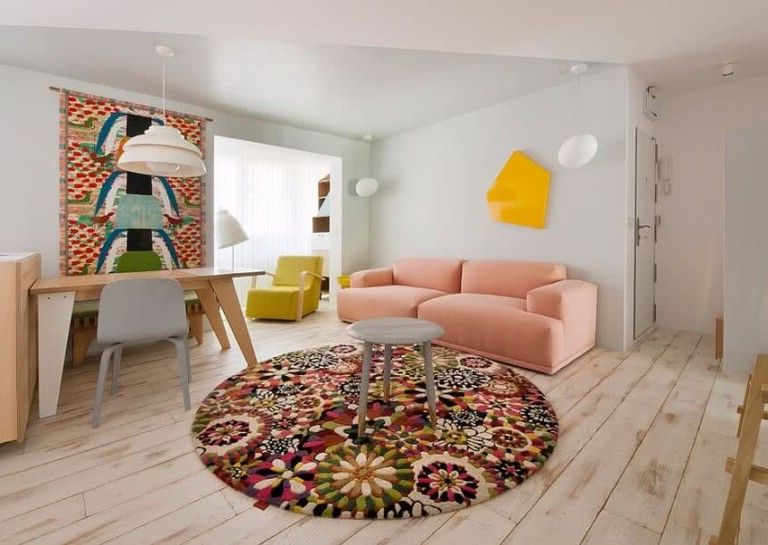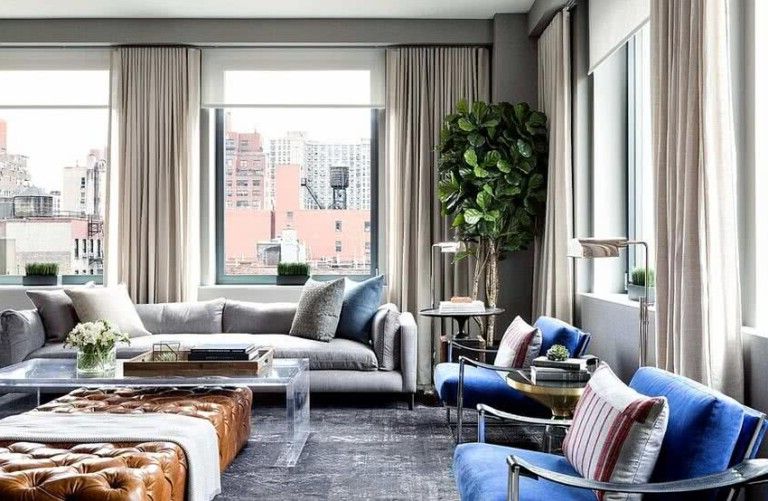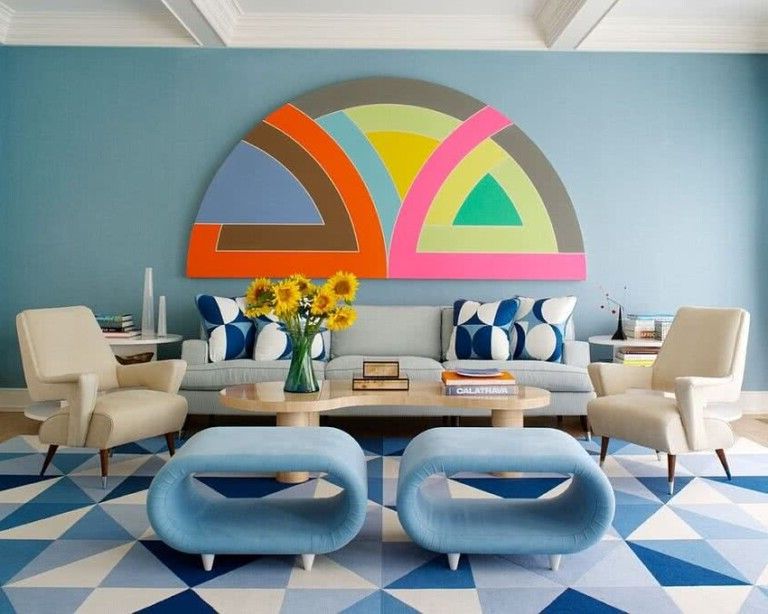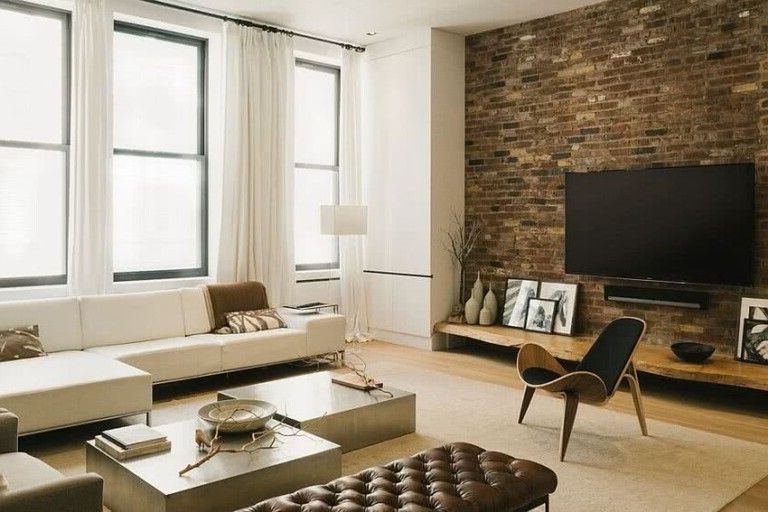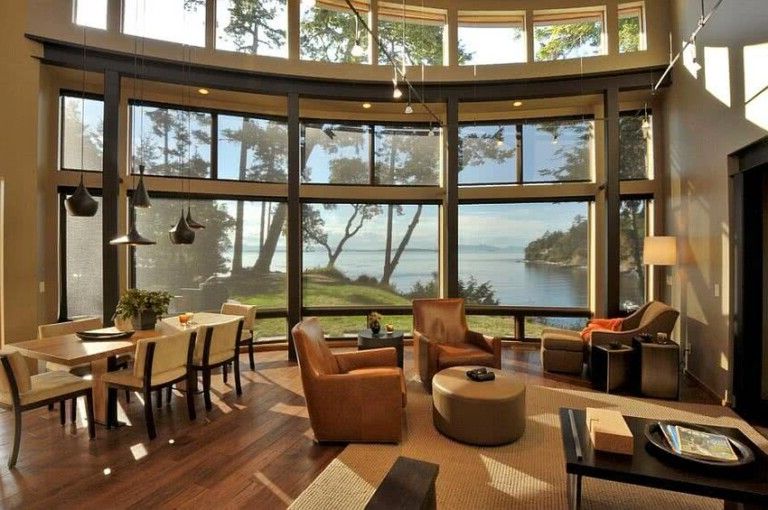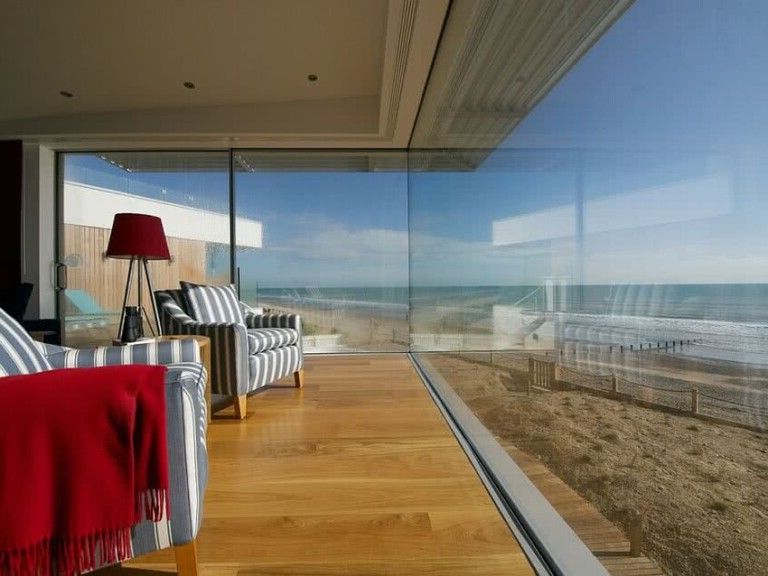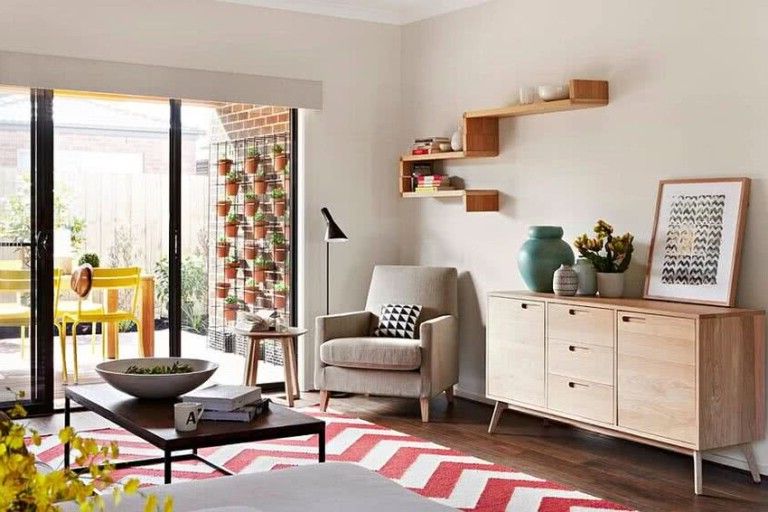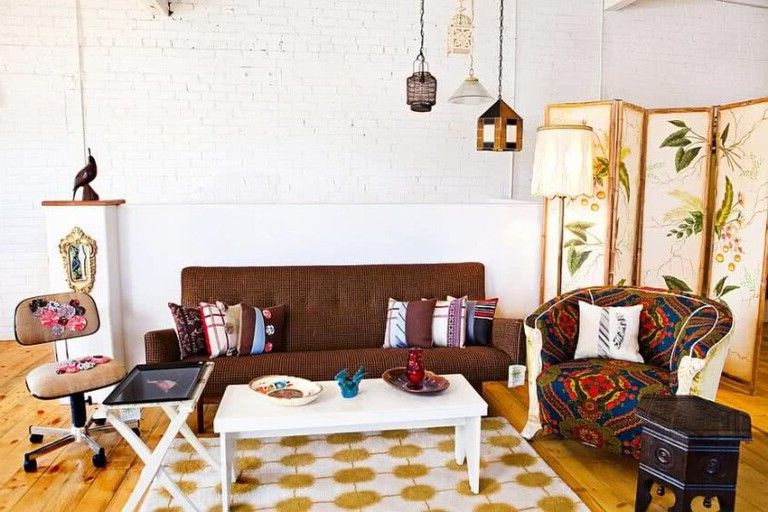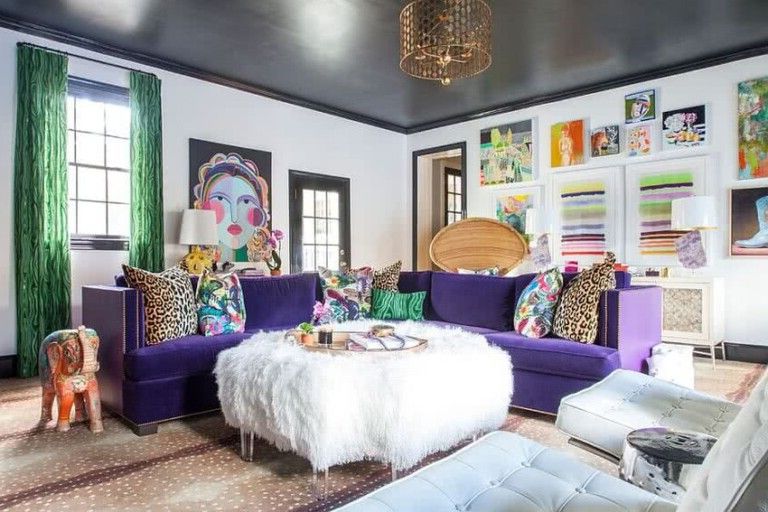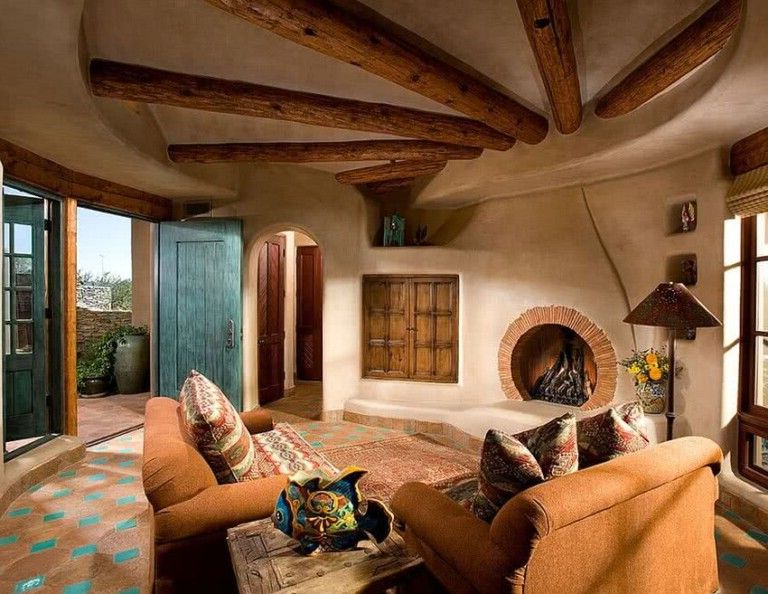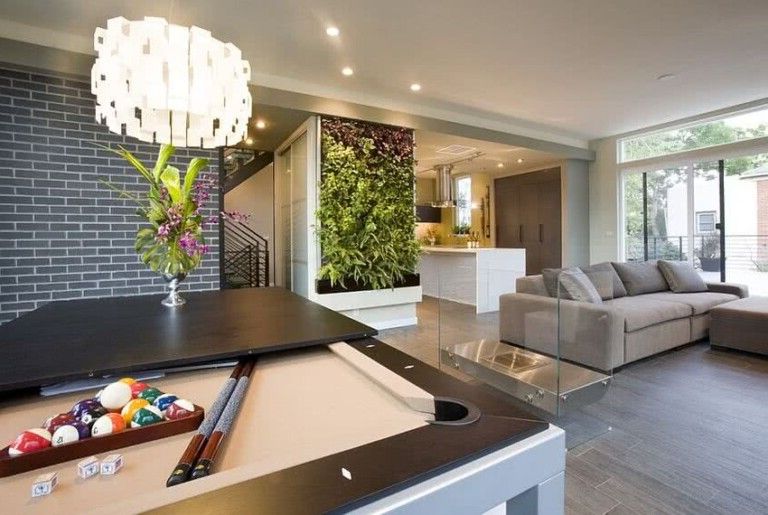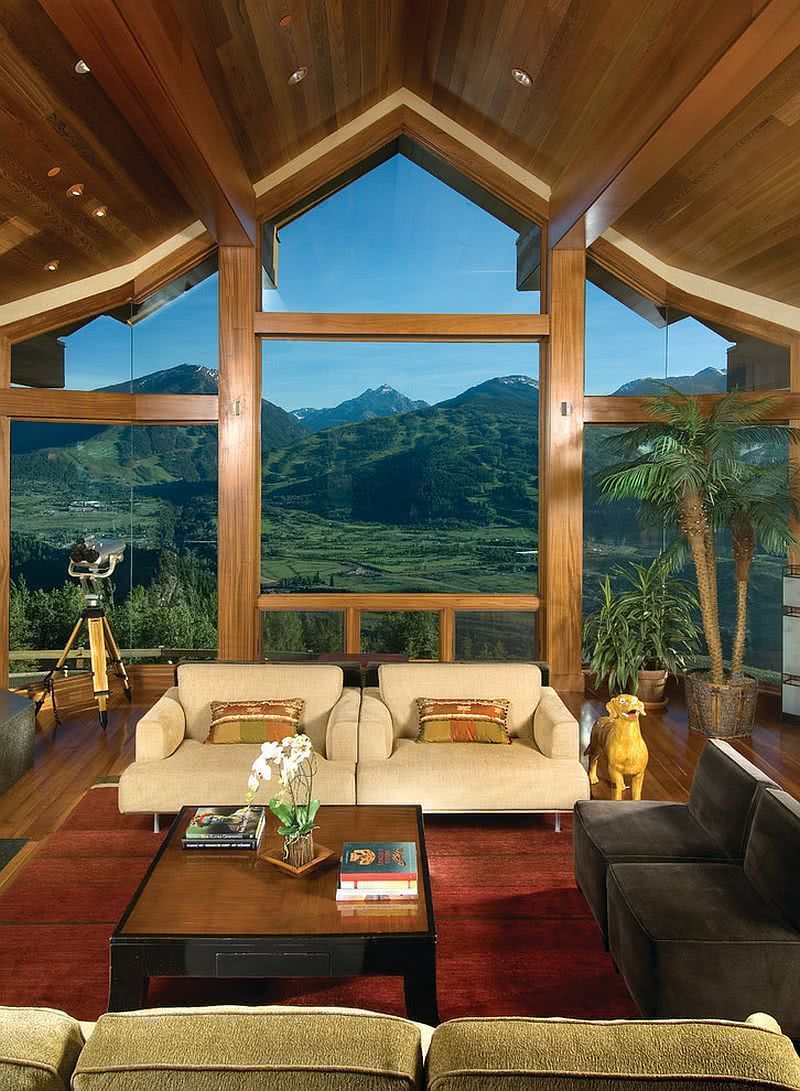 Modern metal living room furniture
Metal furniture in interior decoration is durable, full of style and is often also resistant to outdoor spaces. Without a doubt, their versatility and durability make them have a significant number of followers, which is why more and more people choose them to recreate their spaces.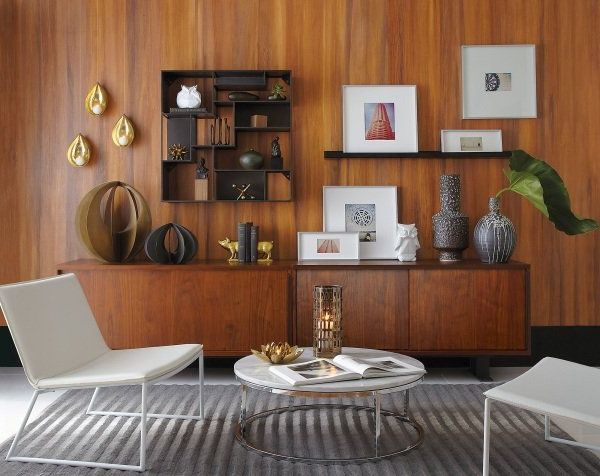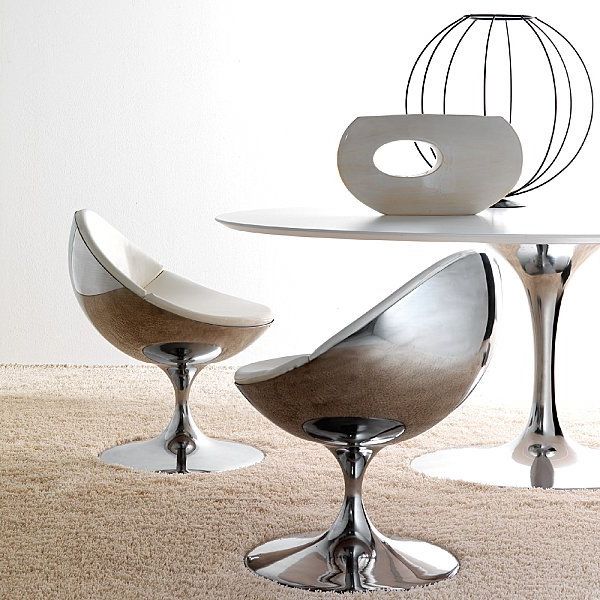 In addition, the brightness that characterizes them makes them totally ideal also for lovers of luxury and sophistication, if they are taken to perfectly polished interiors.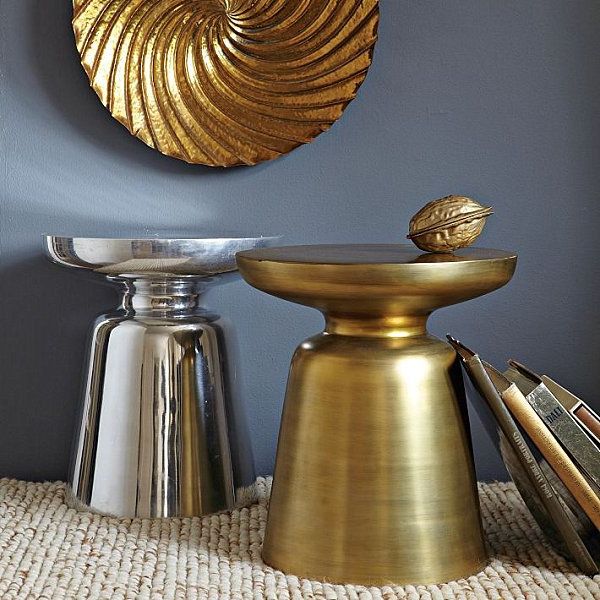 They distinguish by examples those of modern design, which are those that bring freshness and contemporaneity to the different spaces.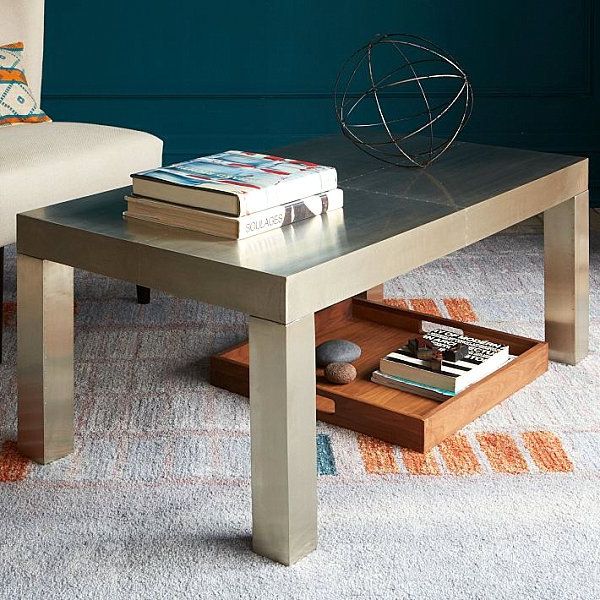 Metal, in its variety of silver, antique brass, white, lemon and khaki colors are some of the other variants that allow us to bring their attractiveness to different spaces.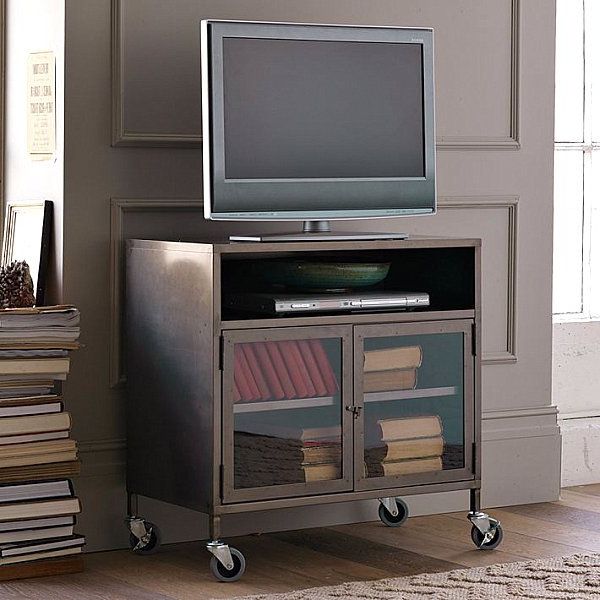 The retro charm of furniture from the 70s is another attraction that will allow us to bring the charm of metal to living rooms, especially vintage-style interiors.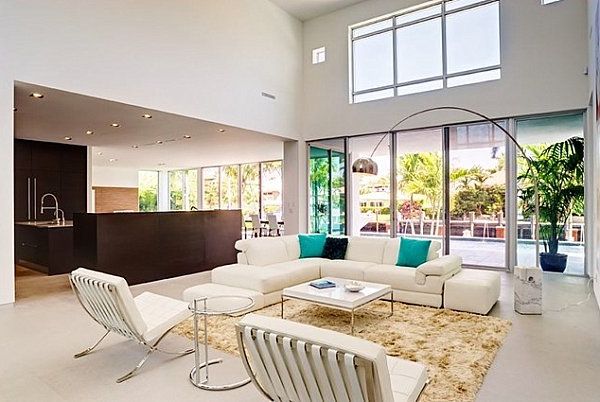 In addition, the attractiveness of metal can also be brought into our interiors through the implementation of decorative elements such as mirror frames.
Classic furniture
As in all areas, furniture in general follows trends that come and go. But as in everything there are also classics that never go out of style. The classic chromed steel and leather chair is one of those elements that we can successfully use in our spaces when creating a successful decoration, since their enormous versatility and timelessness make them ideal to accompany the various styles.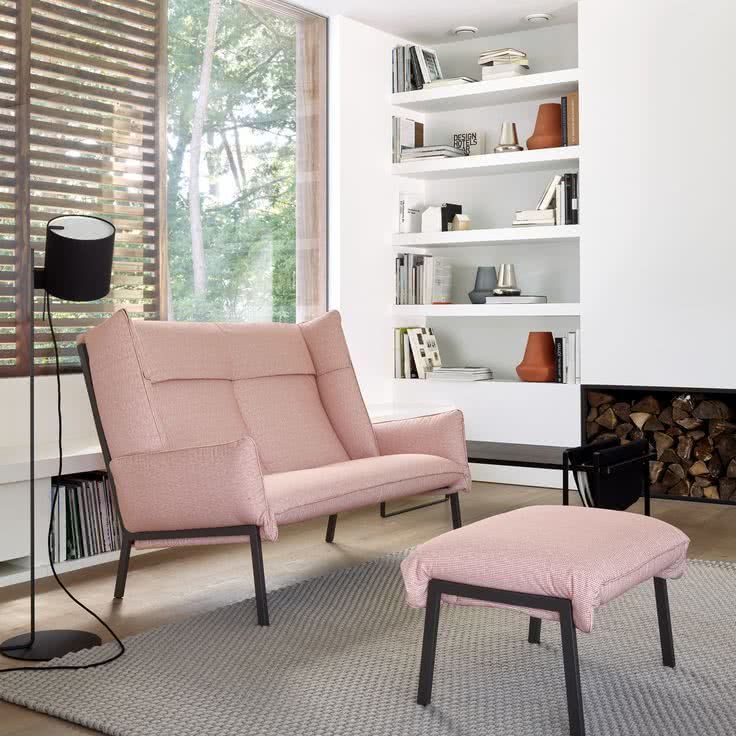 A chromed metal and glass side table is another of the pieces of furniture that we can successfully bring to our spaces in order to benefit from its enormous timeless elegance. Tubular chromed steel chairs is another piece of furniture that adds timelessness and versatility to spaces.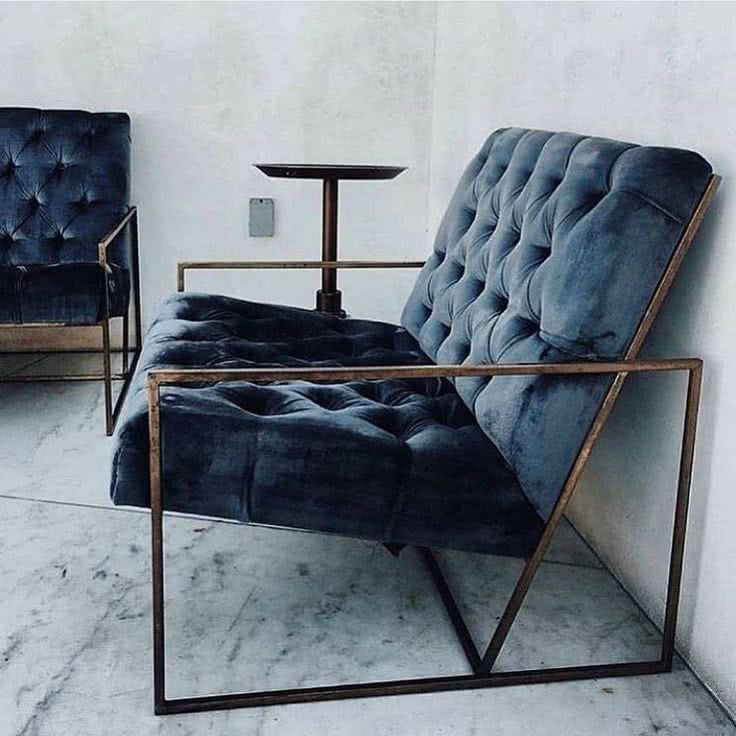 Padded armchairs with metal structures is another of the pieces that allows us to benefit from sophisticated and timeless rooms at the same time.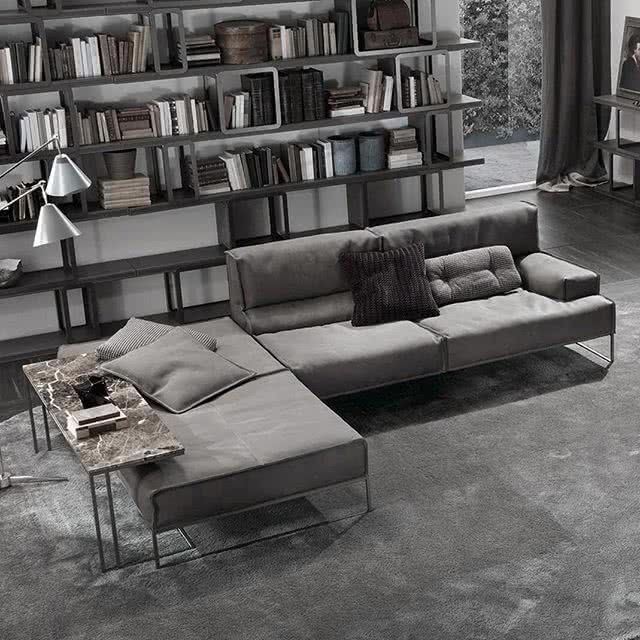 The classic chair that was "The best design of the 20th century" in the 1920s is another piece of furniture that, thanks to its avant-garde design, allows us to complement decorations typical of all periods and styles.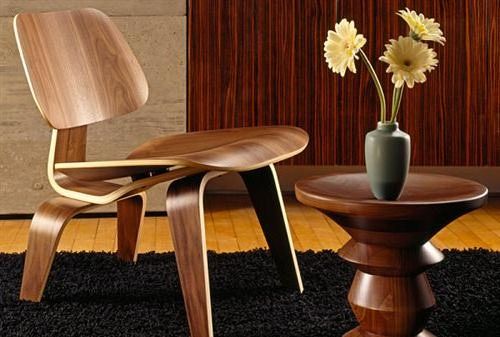 Hulsta Modern Living Room Furniture
As it is common to see season after season, the interior design and furniture brand Hulsta offers one of the best options when it comes to seeing all kinds of home spaces, decorated with the latest trends in decoration, of the most outstanding styles of the moment. Let's see the best in salons for this year.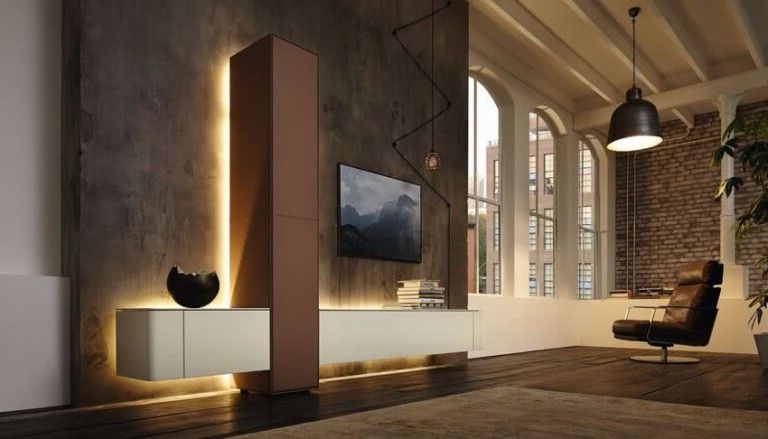 Four large segments stand out in the decorative lines, starting with the modern and followed by the contemporary, minimalist and natural. This first one marks the trend of straight furniture, with intertwined figures, which show the number of possibilities to vary the classic cabinets that could be seen years ago.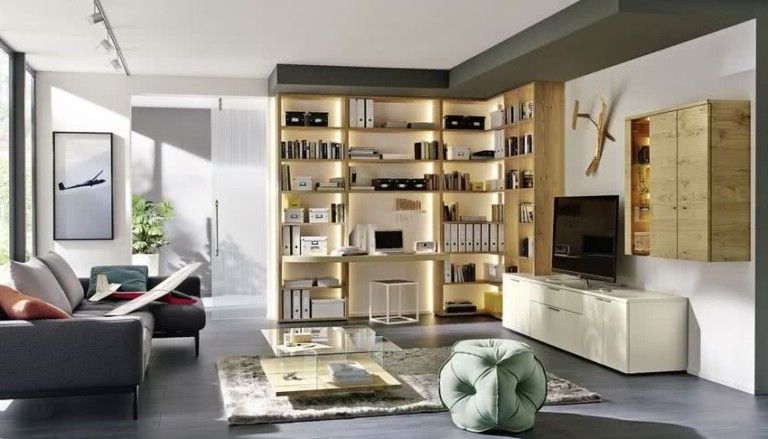 Industrial accent light fixtures gain notoriety, while decorative elements, such as abstract paintings and sculptures, also take a large part of the shelves and walls. In the natural segment, a point already common in the Hulsta collections, you can see furniture in light-colored natural wood, of all types, from tables to shelves and coverings.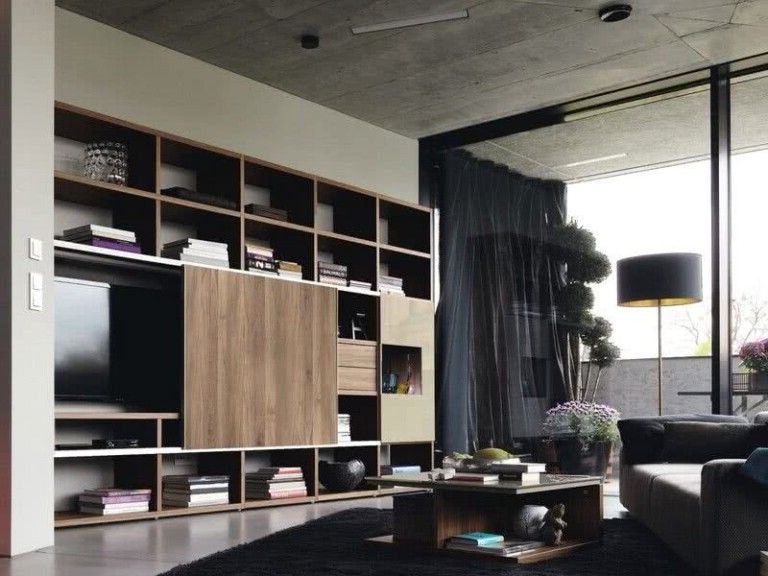 The ethnic touch and the few curvilinear elements incorporated, end up making the perfect combination, to generate a very warm and comfortable environment, ideal for spending long hours with friends or family.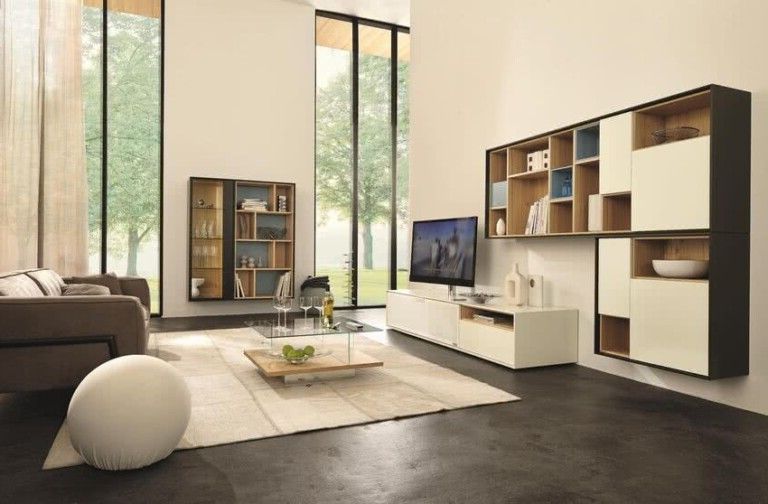 The clever balance of shapes and beautiful design contrasts make Hulsta living rooms unique.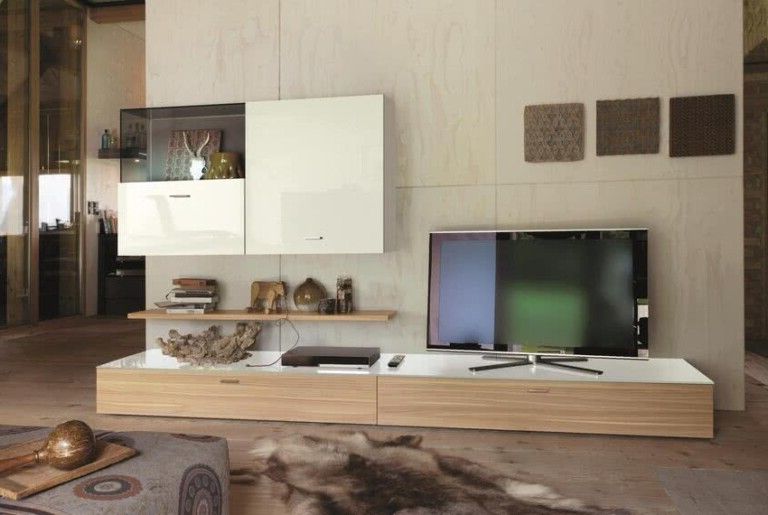 Natural oak furniture in some concepts achieves a very nice look. Its modern, contemporary, formal and trendy style definitely add glamor to a home.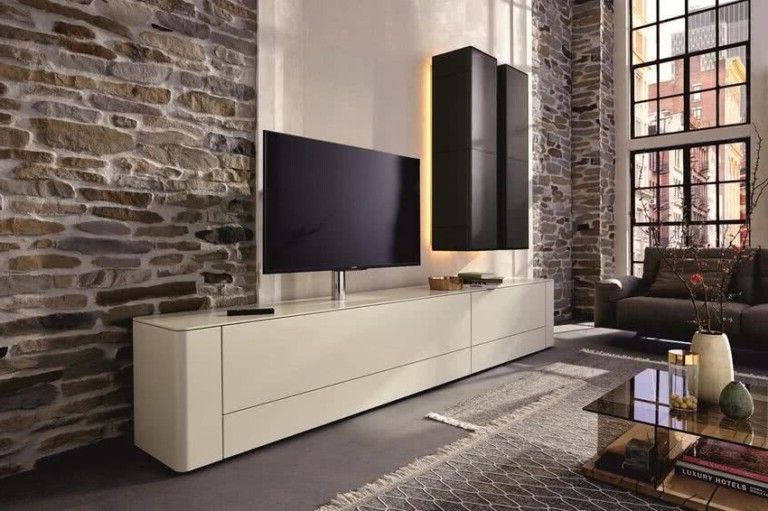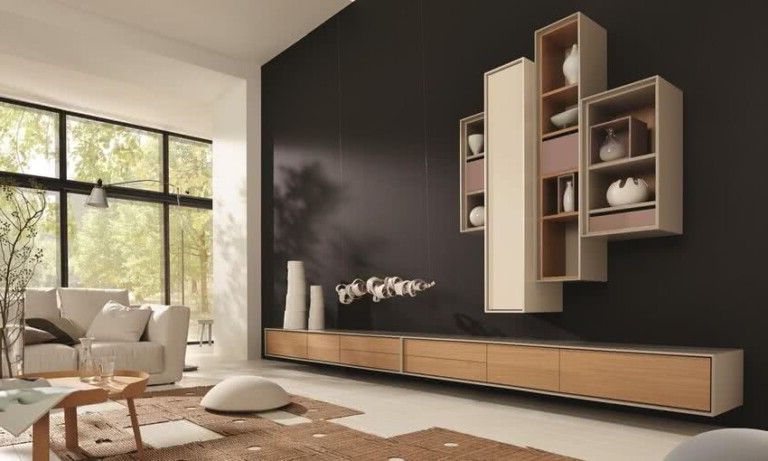 Hulsta is a German company that has representatives in various countries around the world. You can check the points of sale at hulsta.com.
Tumidei modern living room furniture
The Italian furniture design company Tumidei, with distribution in many countries around the world, offers a wide variety of collections that vary in style, color, shape and functionality. The large collection of Italian designers is finished in matte or glossy lacquer.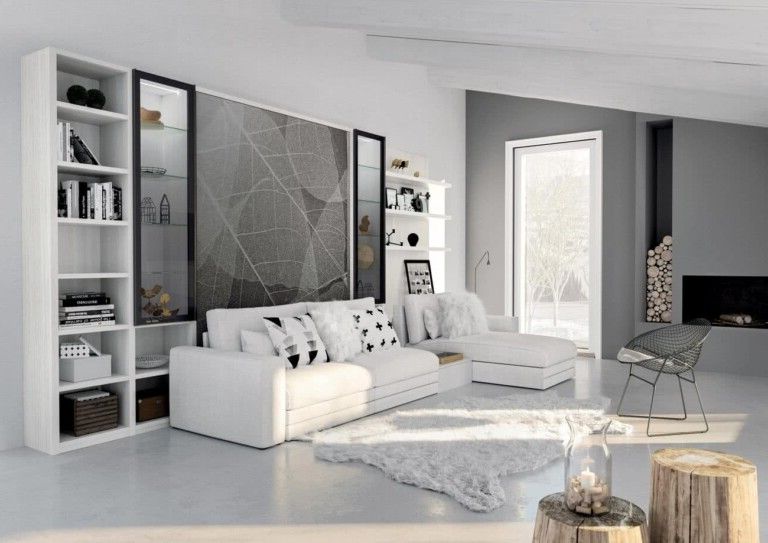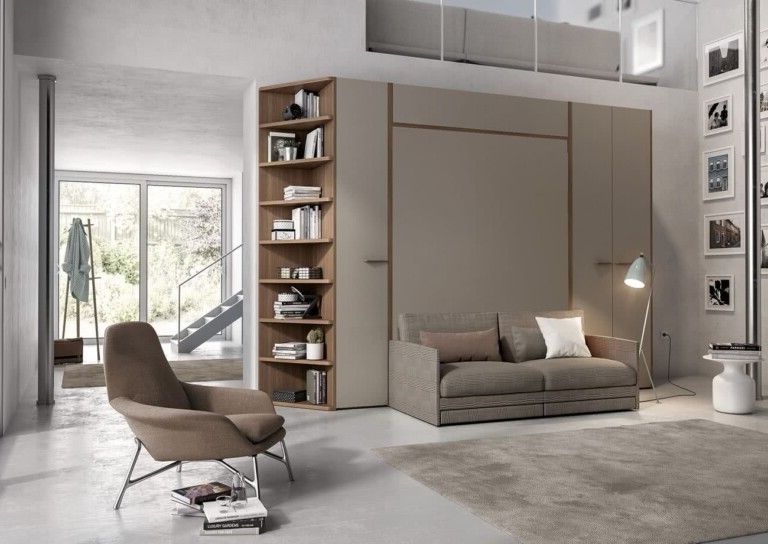 The rooms range from retro red to minimalist black and white, dull grays or alluring vibrant yellows. The furniture is totally independent. This means that it can be configured according to the size of our house and according to our tastes or needs. You can consult in-depth information on its website.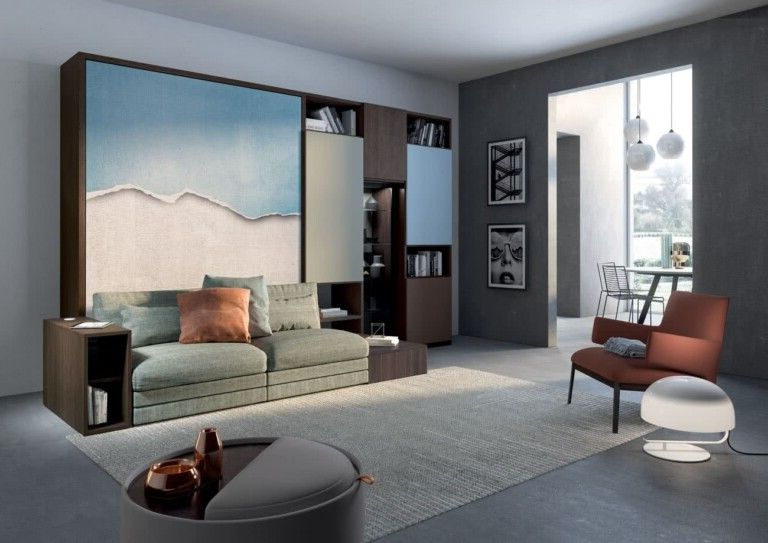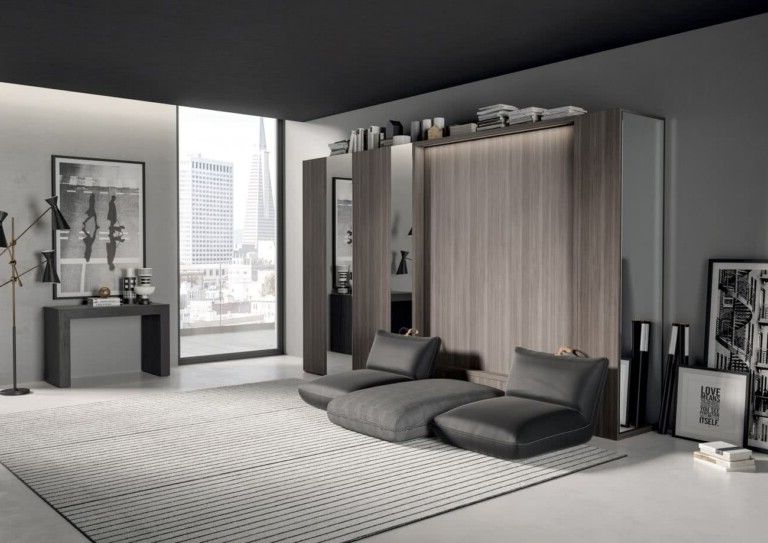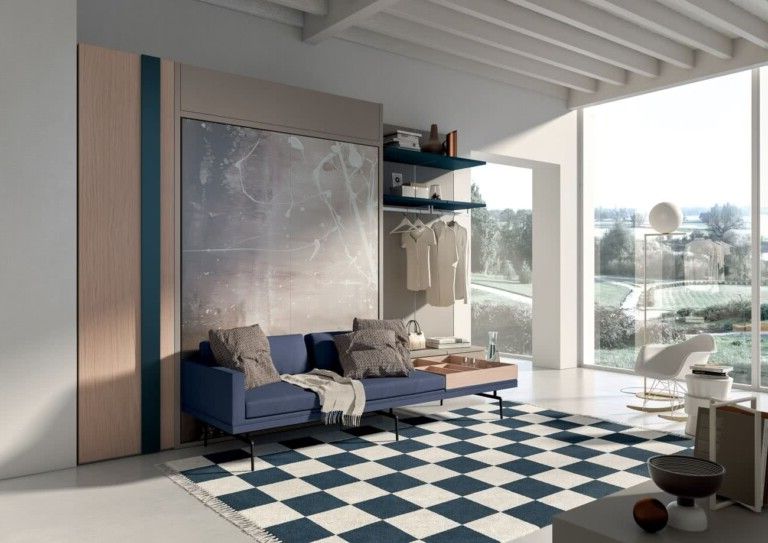 Kibbutz Salons
In terms of color, size, and arrangement, there is a whole variety of beautiful options to choose that key piece of furniture in the decoration of the living room, whatever your decorative style.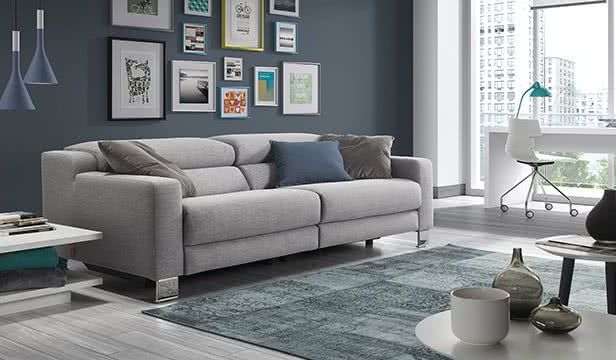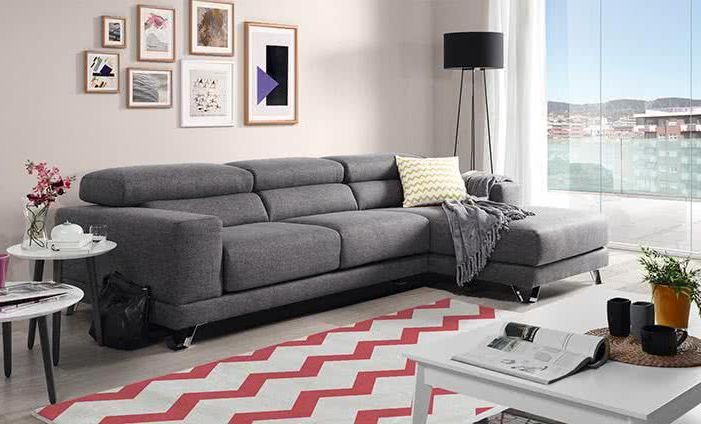 From the most classic black sofa to decorate the most chic living room, to the purple sofa for those who take risks when it comes to decorating, there is everything. In colors such as mustard, blue, red and also enough sizes of sofas to decorate the living room with one to suit you. All of high quality and all from Kibuc, one of the great options when it comes to decorating.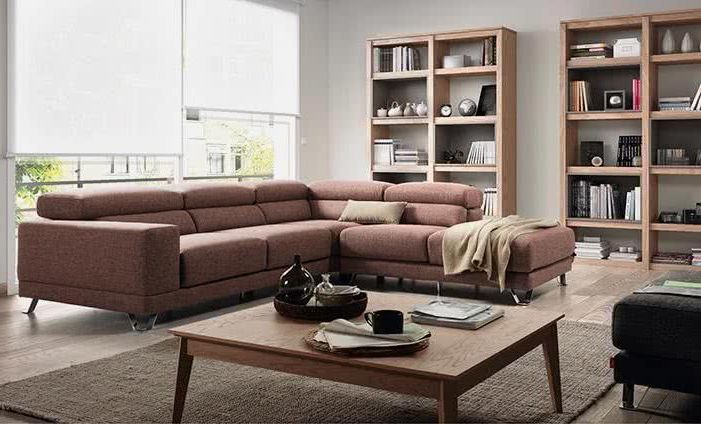 Living rooms Vitra
Hand in hand with Vitra and the designer and architect Antonio Citterio, today we are pleased to present you with some magnificent timeless armchairs for the living room, ideal for those who like to invest in the long term, without fear that the trends they select for their home, quickly get out of tune with the rest.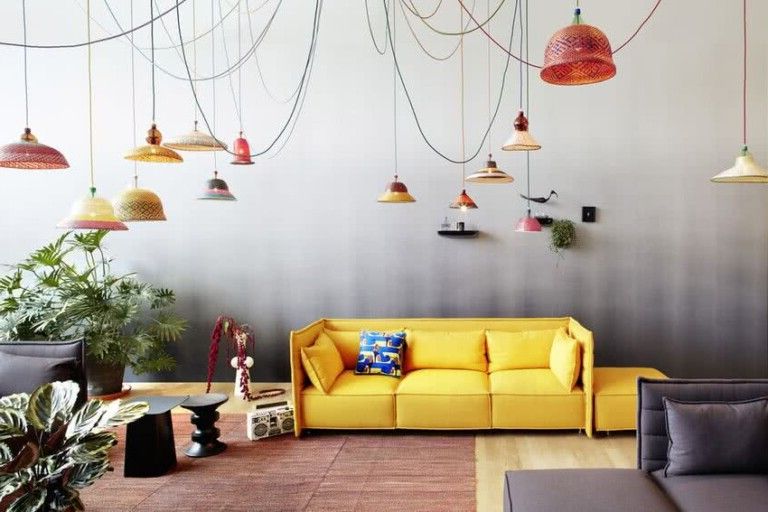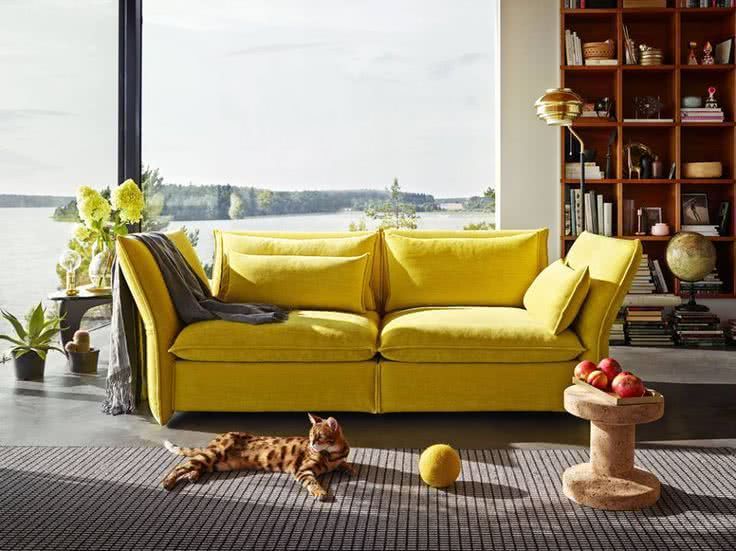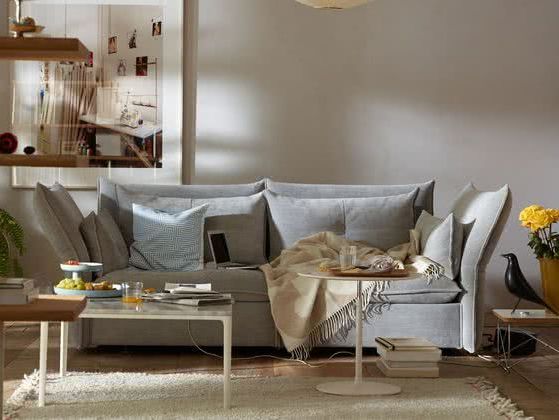 Basically, the collection has focused on creating models of armchairs and sofas with a clear contemporary accent, which implies that they have certain traces of modernity, but at the same time they manage to retain the classic touch and simple colors, which allow the change from electrical appliances to its surroundings, wall paint, carpets, cushions or anything else, do not affect the harmony in the decoration.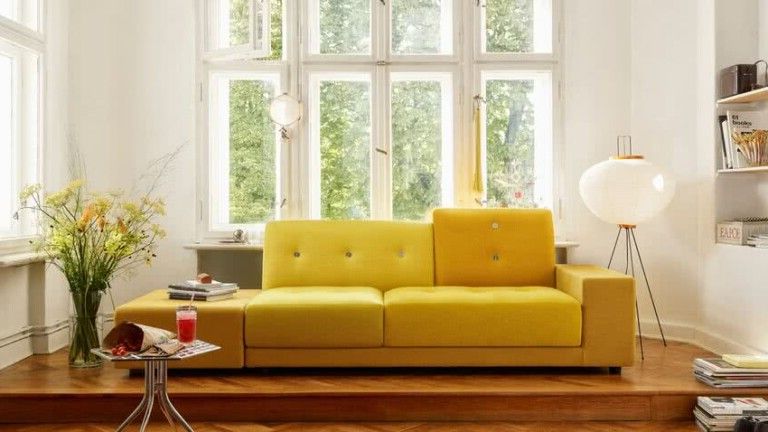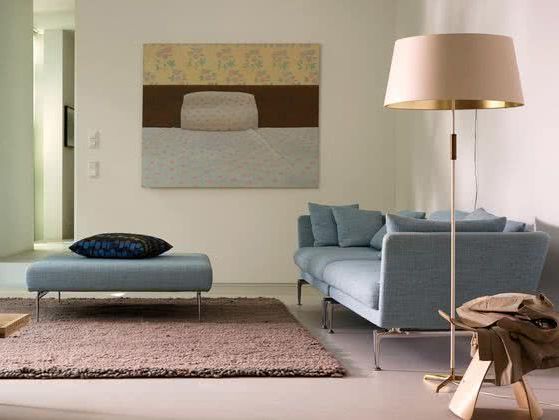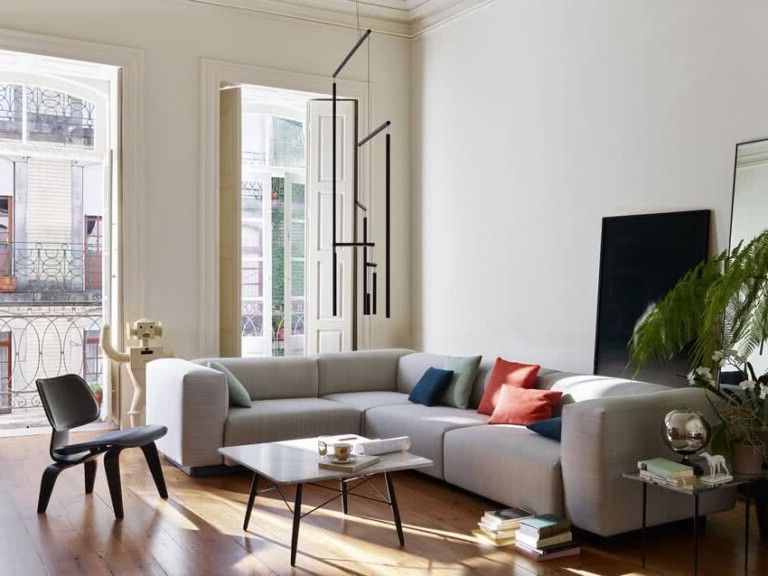 They all have a metal frame base and then the armchair on top, providing curvilinear forms, but also a clearly rectilinear general appearance. You can find different models, some with headrests, some without, some with corners and also some models without any backrest.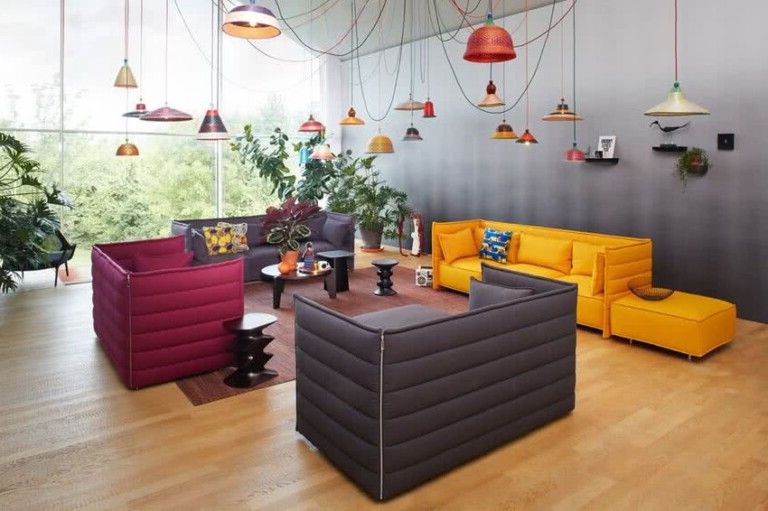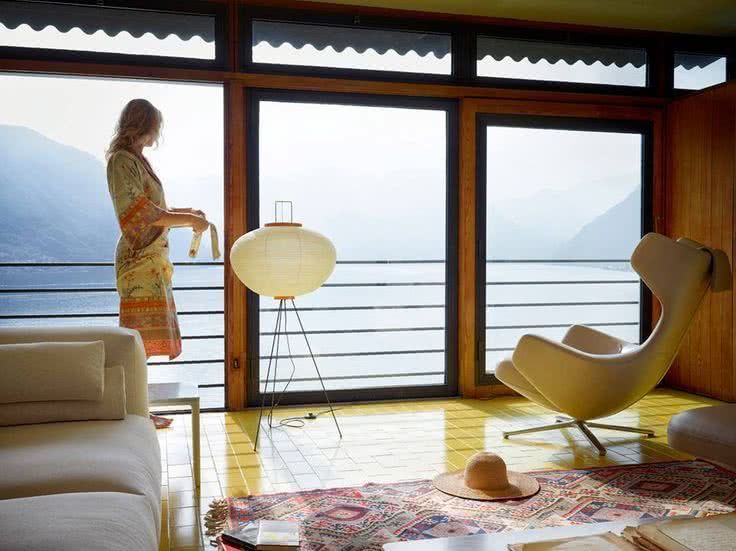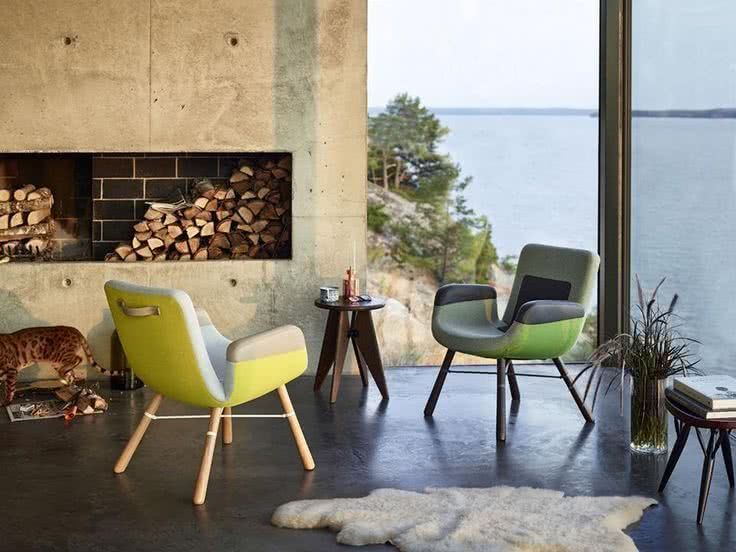 As you can see, the large number of colors makes these magnificent armchairs quickly adapt to many different styles, offering a cheerful and welcoming appearance to the space. The various styles of patterns on the cushions seem to add a great help when it comes to decorating, without the need to go to great expense.
If you want to know more about these fantastic pieces of furniture for your living room, visit vitra.com
Furniture in Spain
The high-level furniture market, in terms of quality, is extensive in Spain, as well as the number of national companies that are dedicated to it. We will leave you here a sample of some of the best collections of modern furniture in Spain.
Sancal
It is one of the great Spanish firms, with approximately 40 years in the market and with an export capacity that today reaches 29 countries around the globe.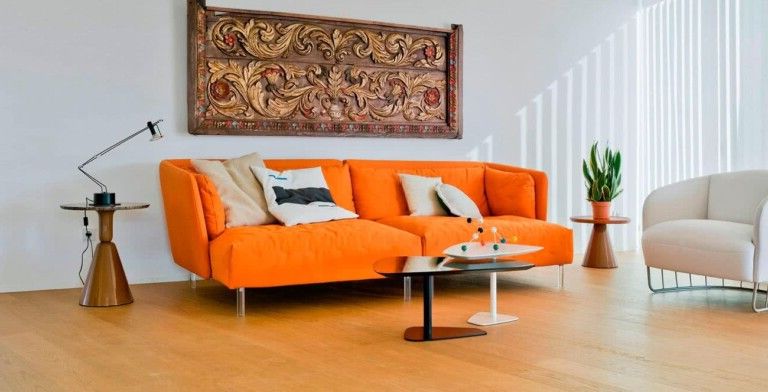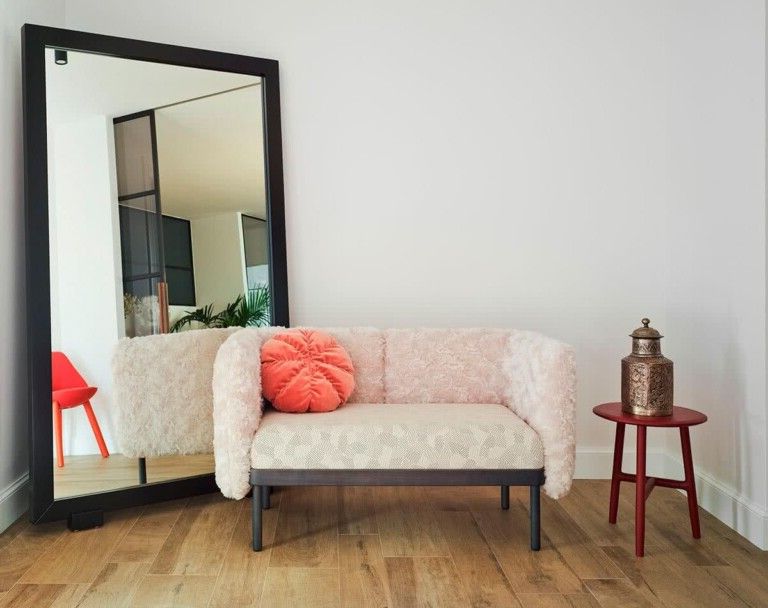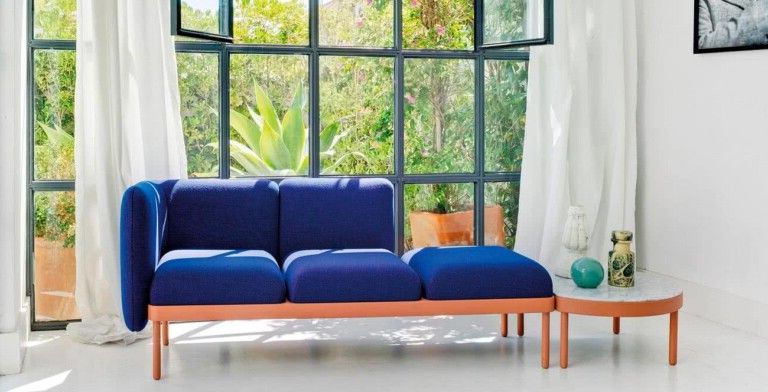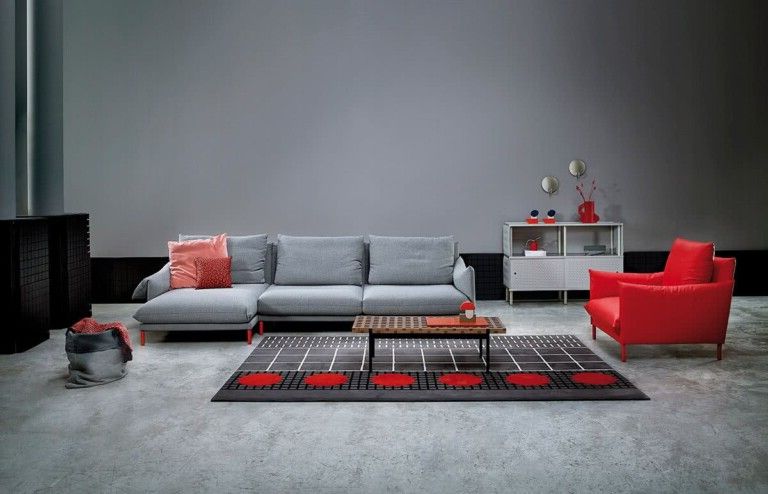 Joker
Created in the 80s by a group of designers who wanted to base their designs on modernity and the Mediterranean. Harmony, creativity, quality and elegance are the combinations of their creations.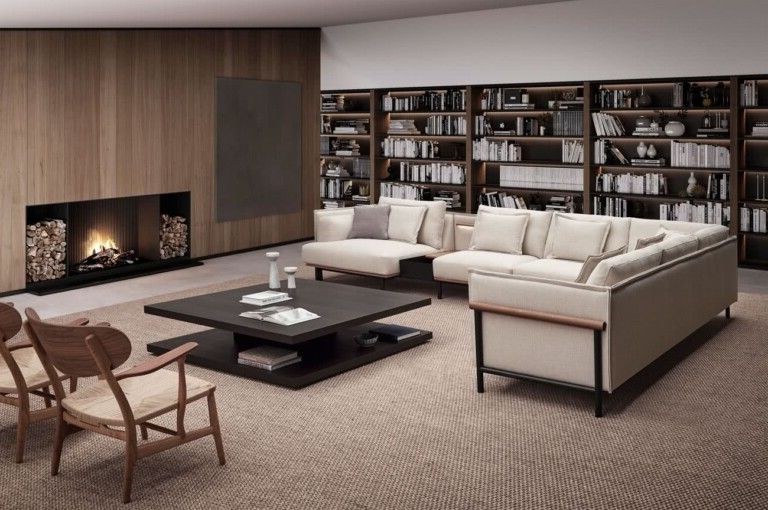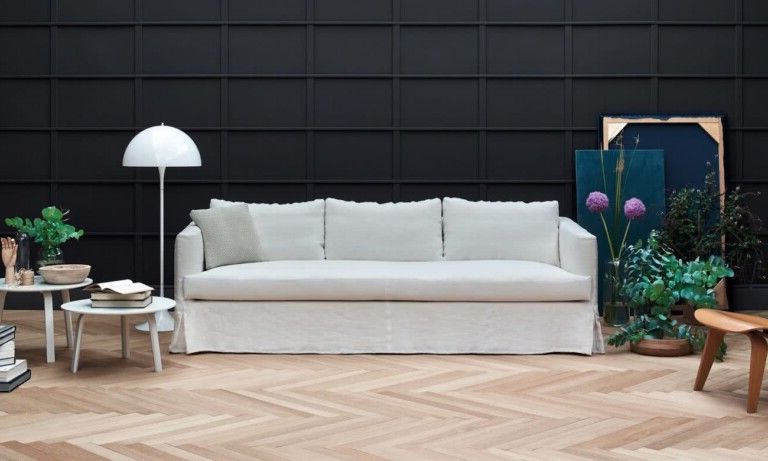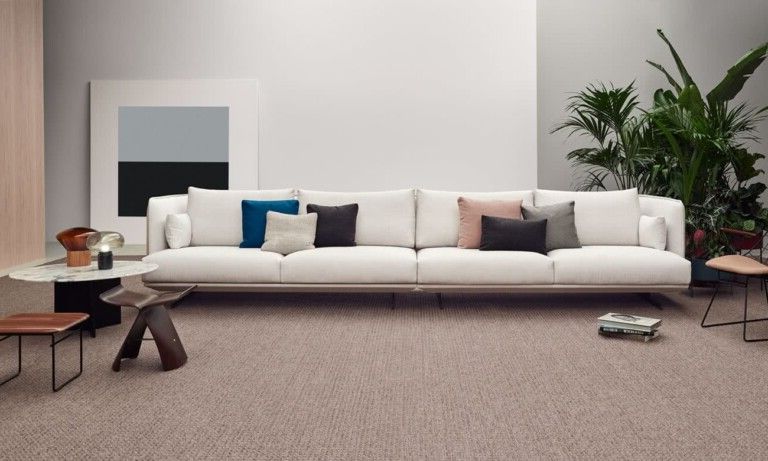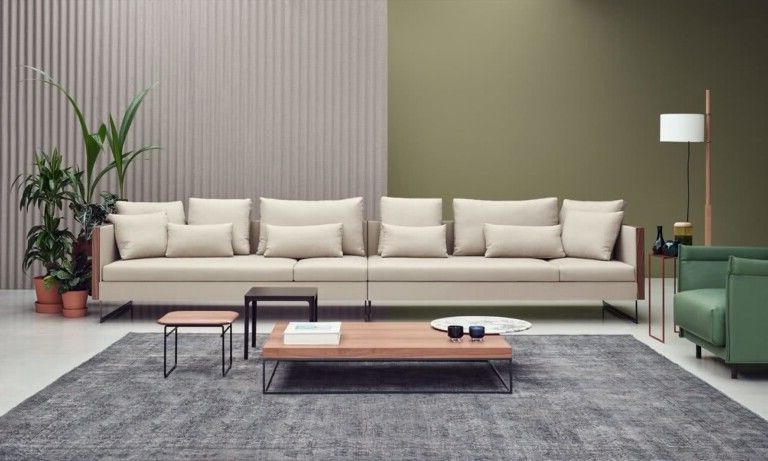 Grassoler
Another of the great Catalan Spanish firms, with 50 years in the market. A symbol of elegance in the Spanish market.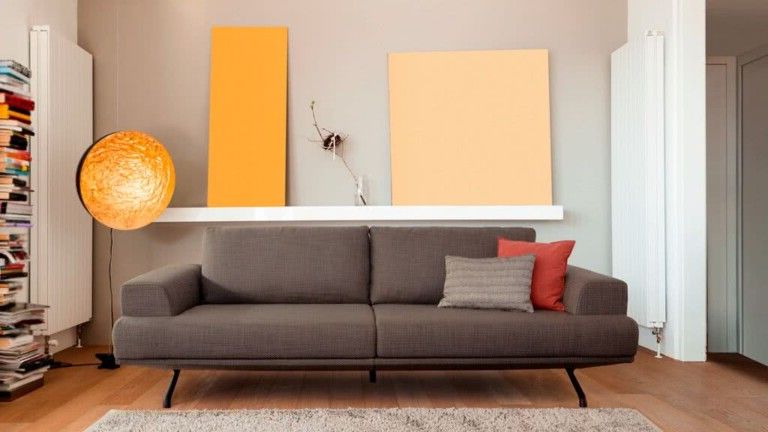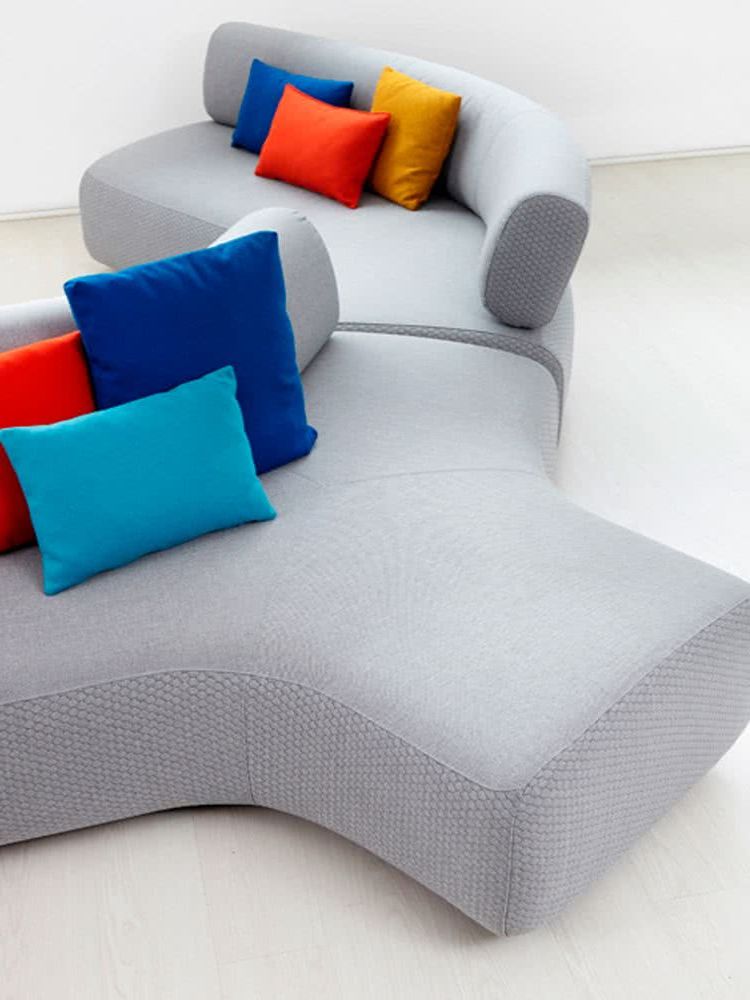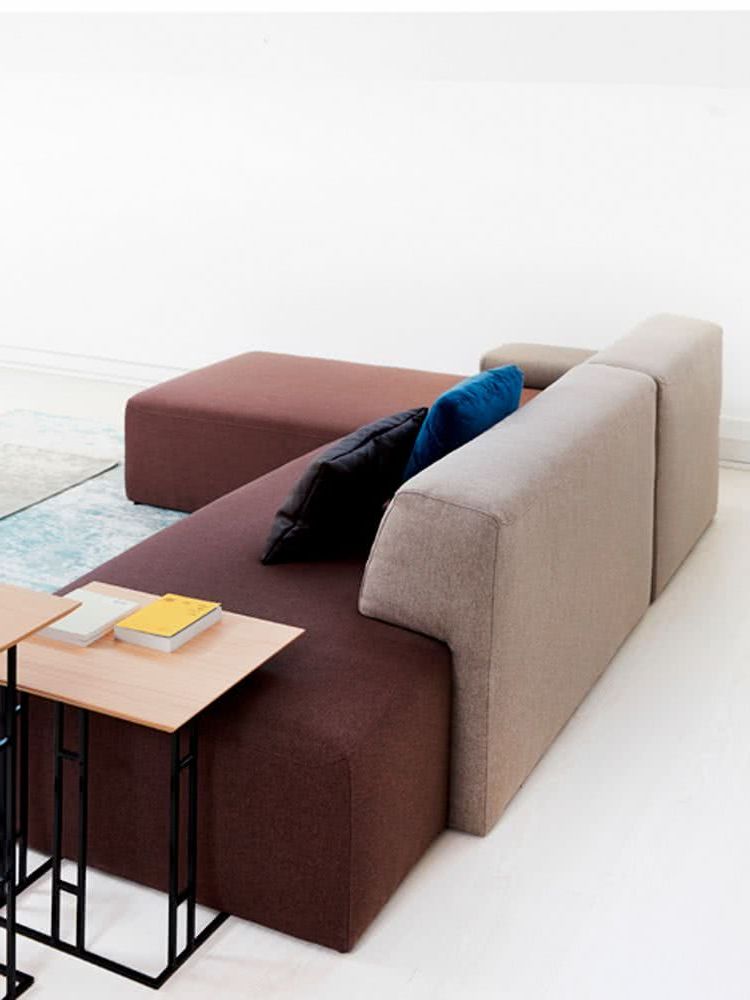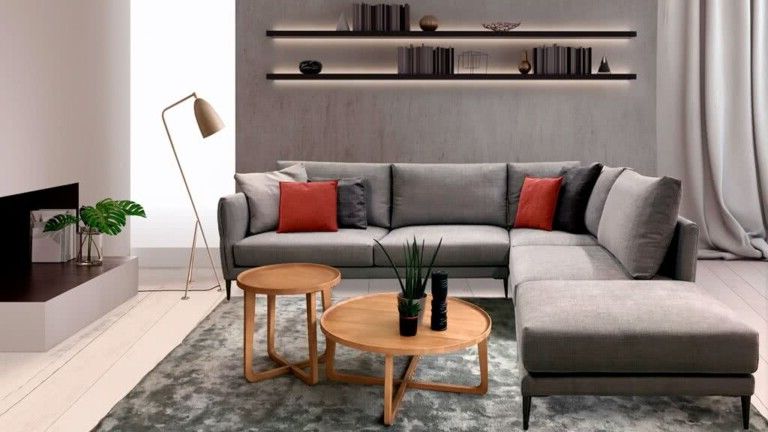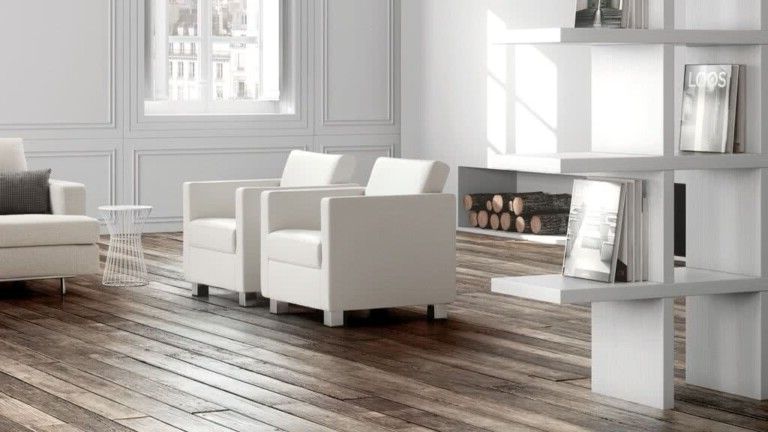 Married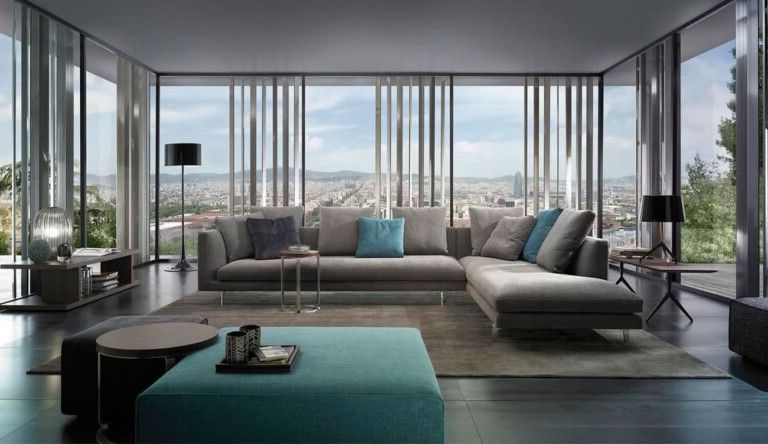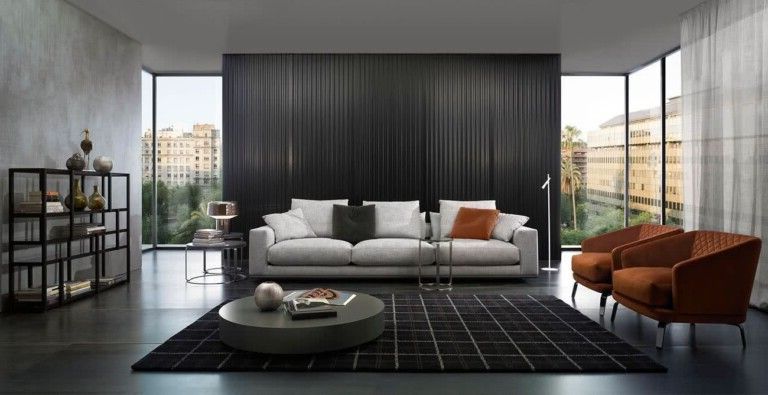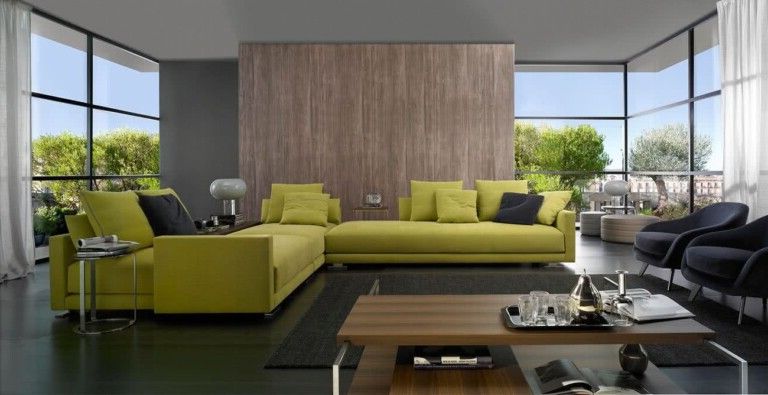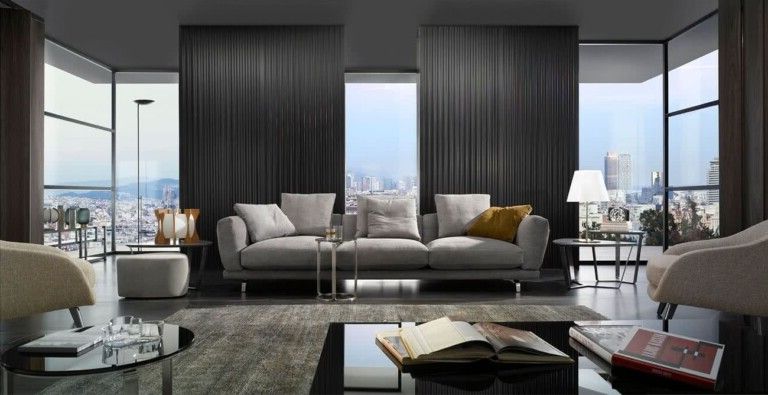 Patricia Urquiola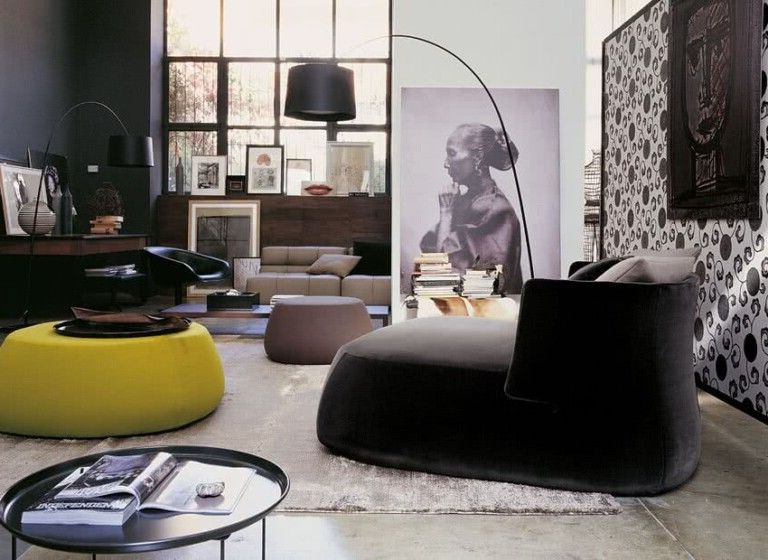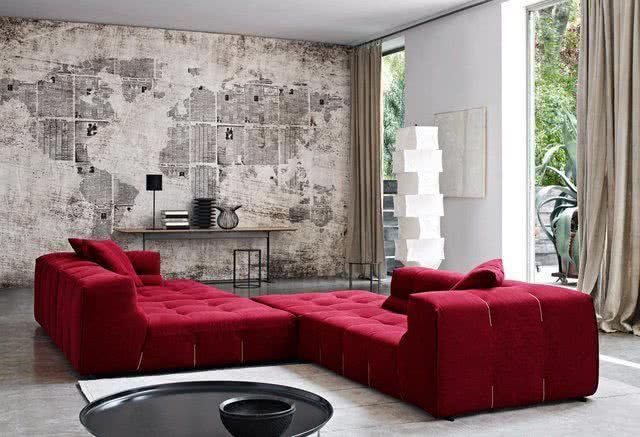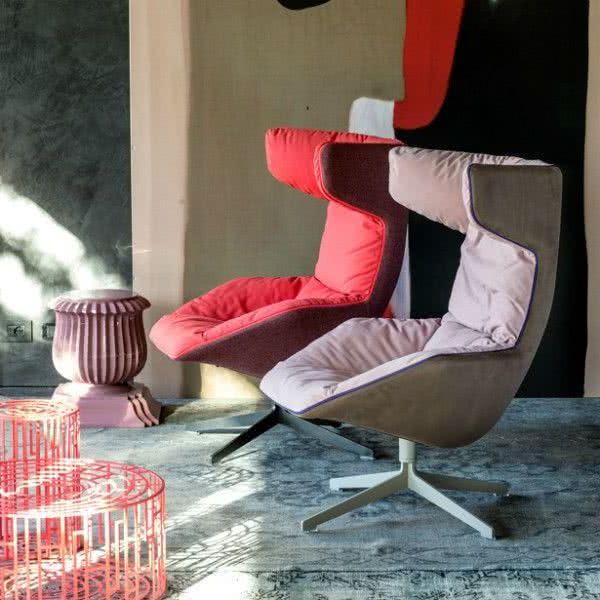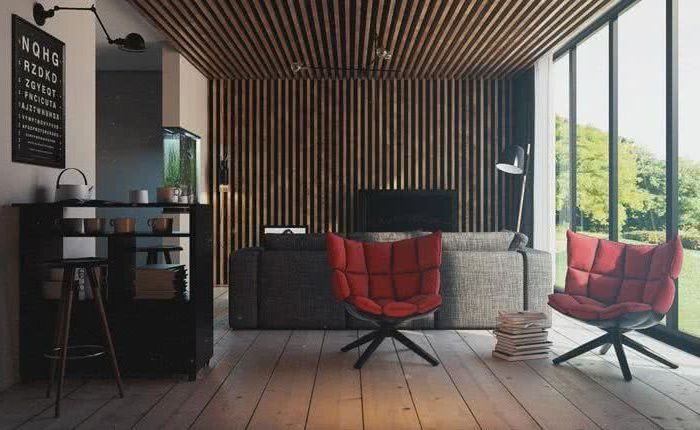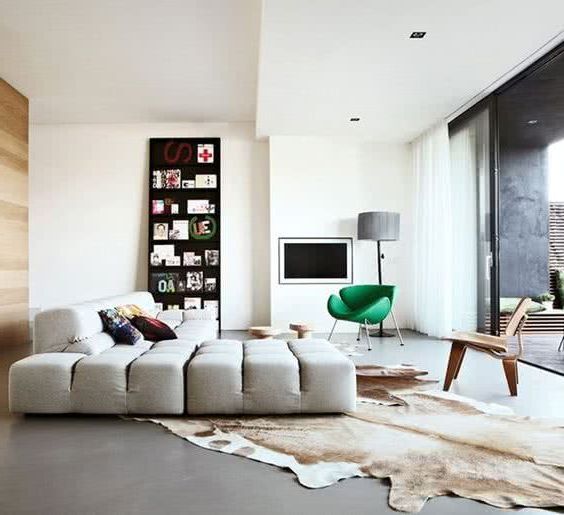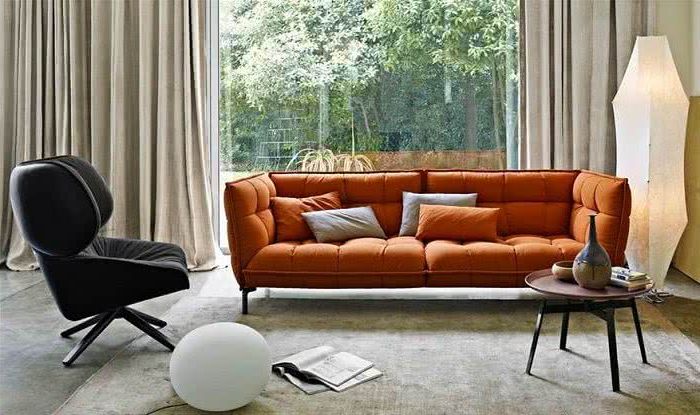 The Spanish designer has designed this modular sofa for the Italian company Moroso, upholstered with fabrics inspired by traditional models from Uzbekistan.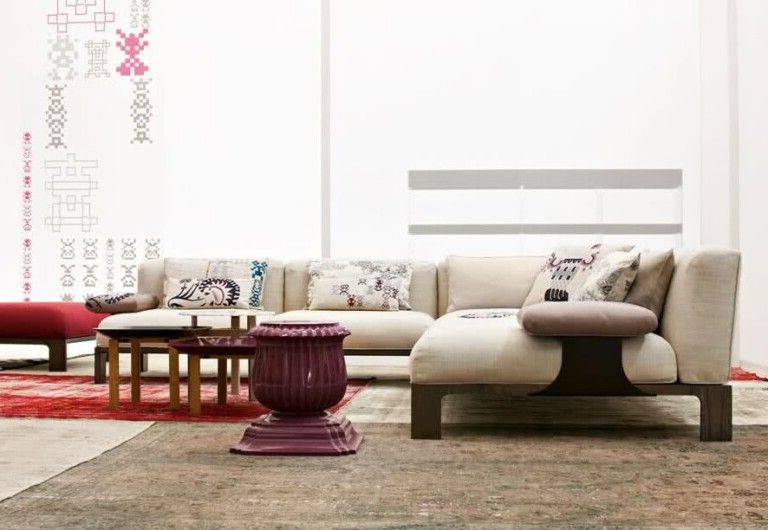 This collection shows the results of a careful study of textiles, combining ancient weaving techniques from Uzbekistan and modern industrial manufacturing techniques. The collection is exceptionally comfortable, the large sofas can be converted into a monobloc.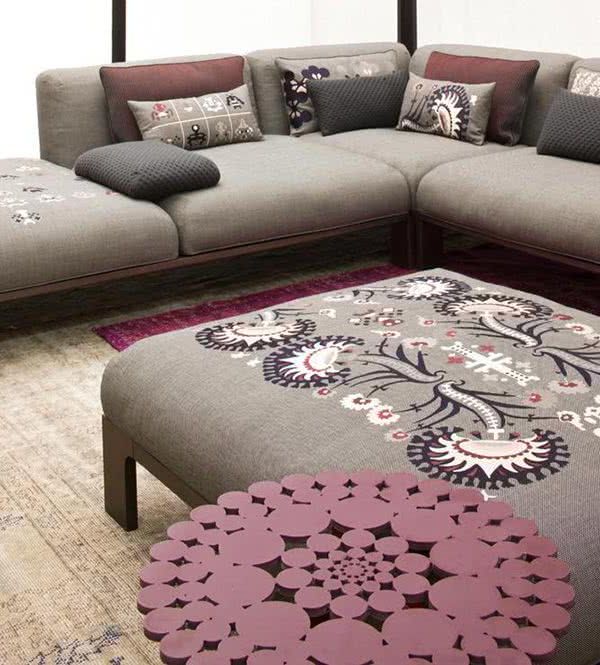 The frame is made entirely of wood. The sofa is not designed to be placed against a wall, but as an island. The large cushions make it very comfortable.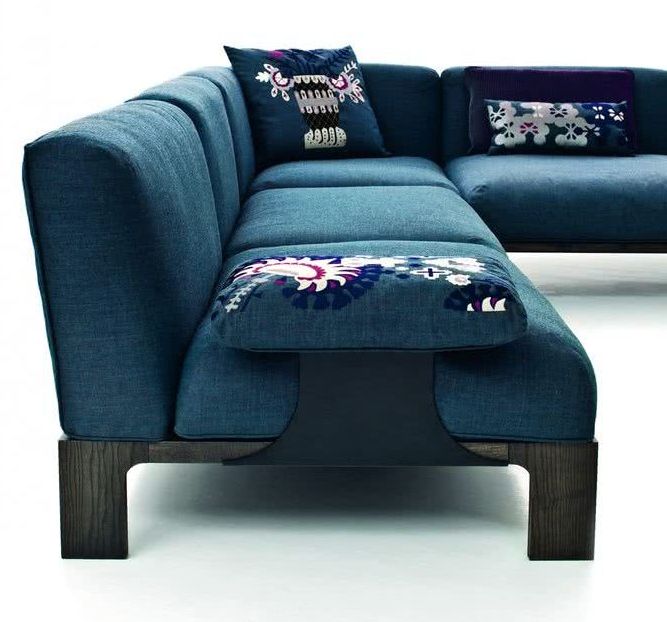 Moroso has points of sale in various countries around the world.