Despite popular belief, modern houses do not follow the popular fashion trends of each year. They focus on structural simplicity, order and functionality. Its walls are mainly monochrome. We will show you photos, designs and models to inspire you.
Basic materials are used in its construction and decoration where clean architectural lines are the basis. This style includes minimalist and Bauhaus spaces, as well as houses with lots of glass in the form of cubicles.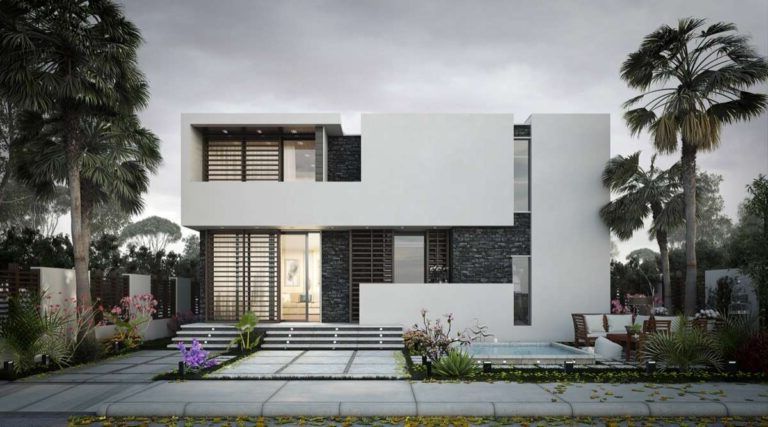 Foreign
These modern homes offer clean lines and simple proportions, open layouts and abundant natural light, and are descendants of the International Style of architecture, which developed in the 1920s. Flat or low-sloped roofs, large expanses of glass, strong connection with the outdoor space and unadorned walls are its main features.
Cement, wood, glass and stone facades
Modern constructions opt for wood, glass, cement and stone as the main materials. The design is based on straight and simple lines, in which the materials contrast in texture, achieving surfaces that are noticeably different from the others.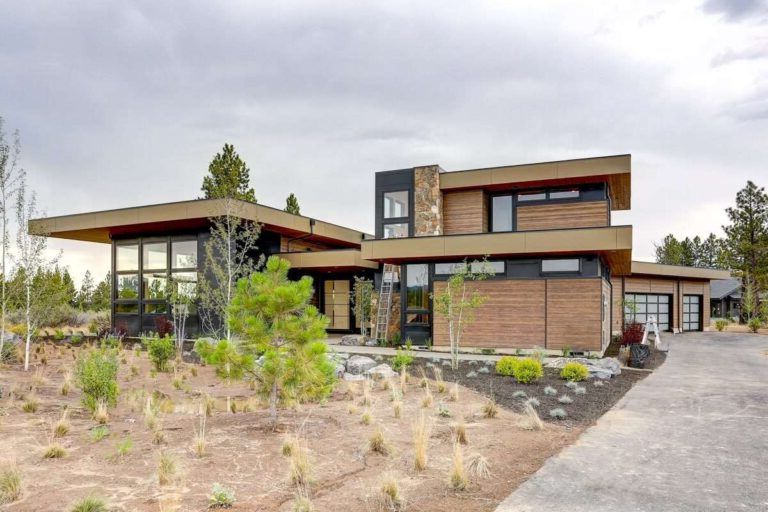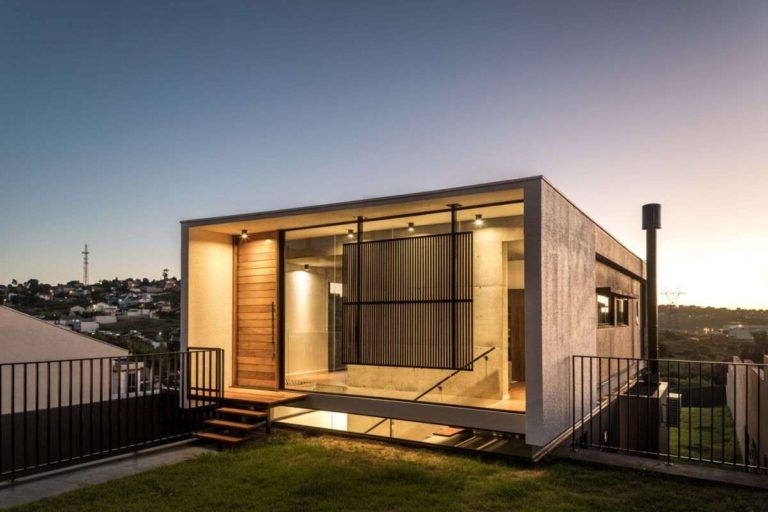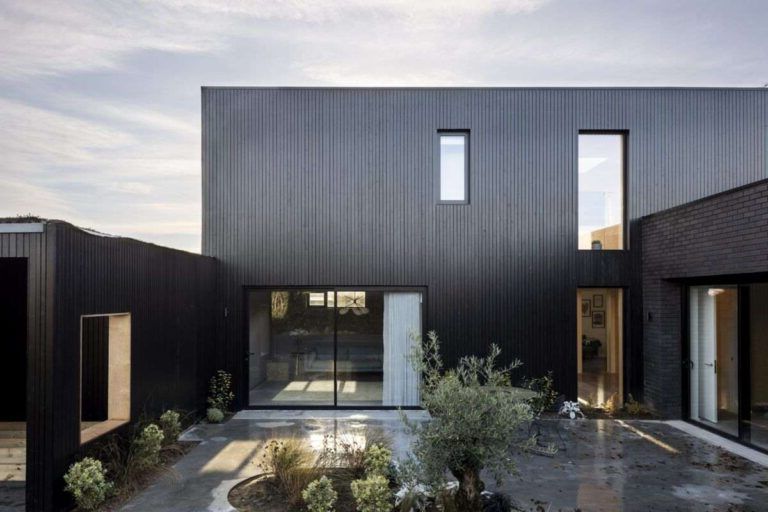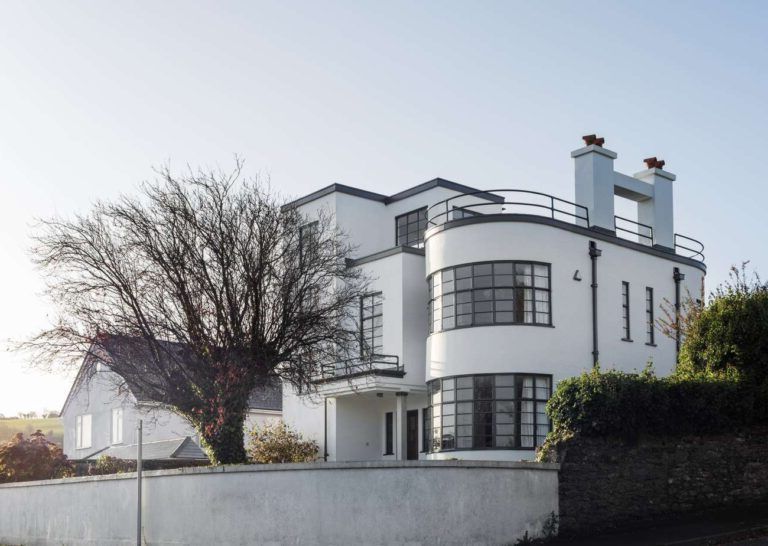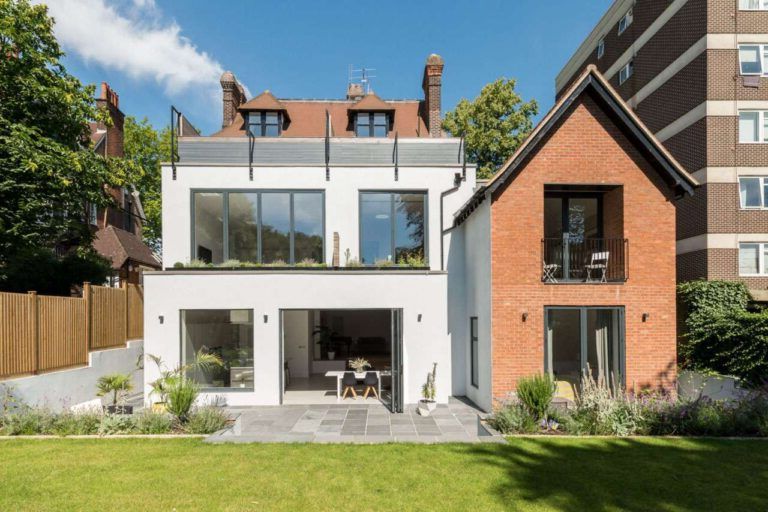 Facades with a lot of glass
The expansion of the home beyond the borders of the rooms is a growing trend in modern architecture. The glass facades were mainly driven by the search for the opening of the house towards the natural landscape that surrounds it, allowing the interior to be illuminated with plenty of natural light.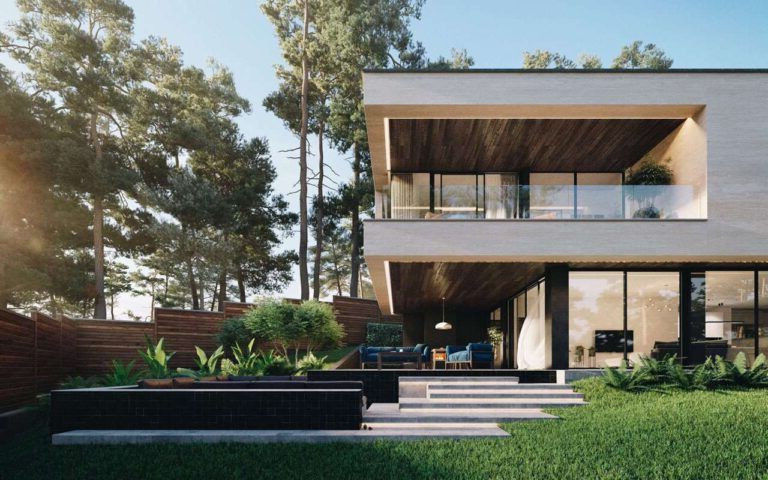 Thanks to advancing technology, glass facades not only fulfill an aesthetic function, but can also respond to the main demands of the house, such as security, sound insulation and sustainability.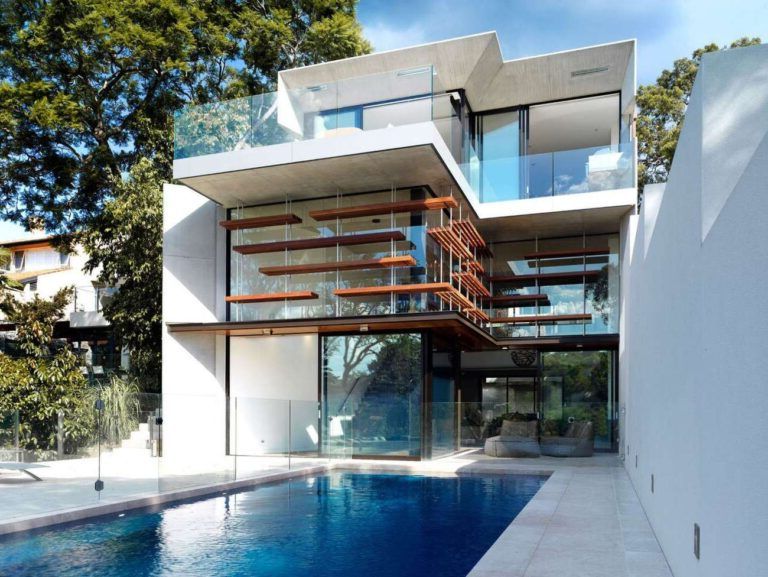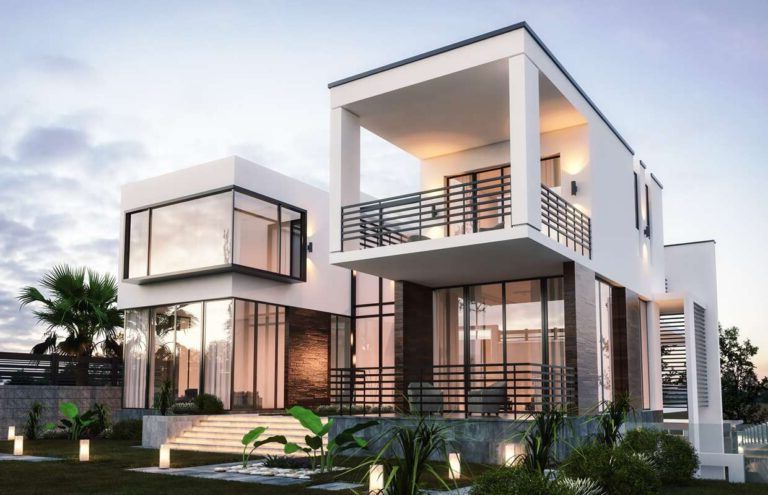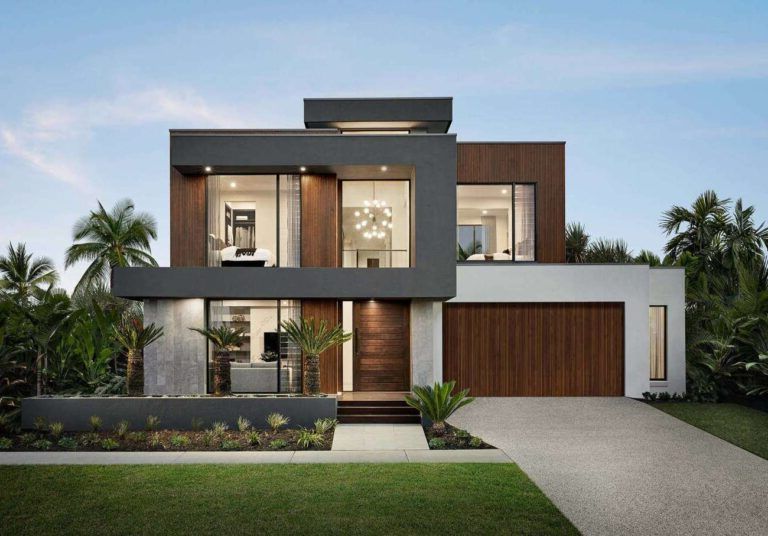 Modern one-story houses
One-story houses, because they do not have stairs, are really very comfortable. For this reason, they are ideal for families with children or for the elderly.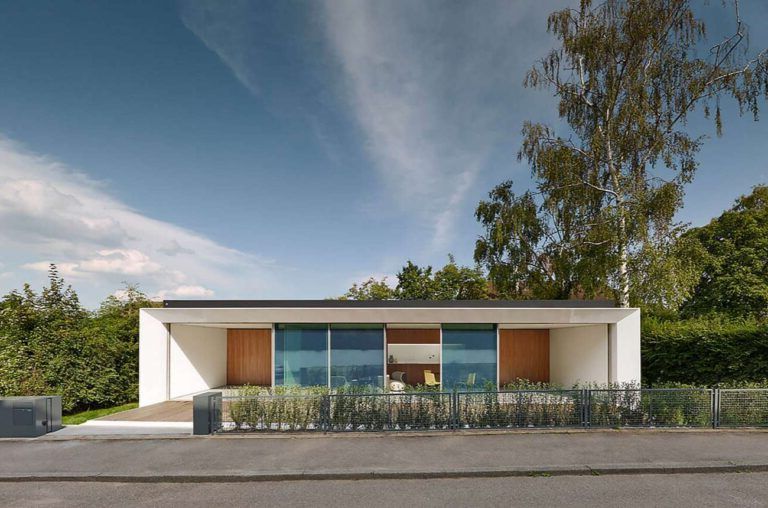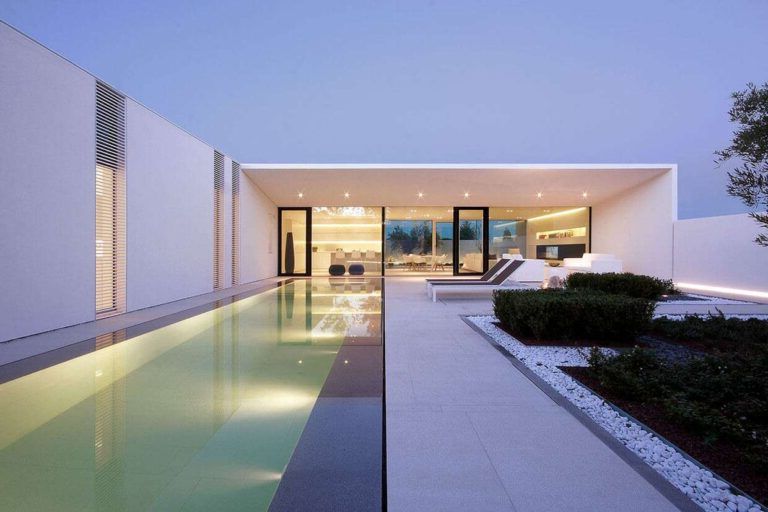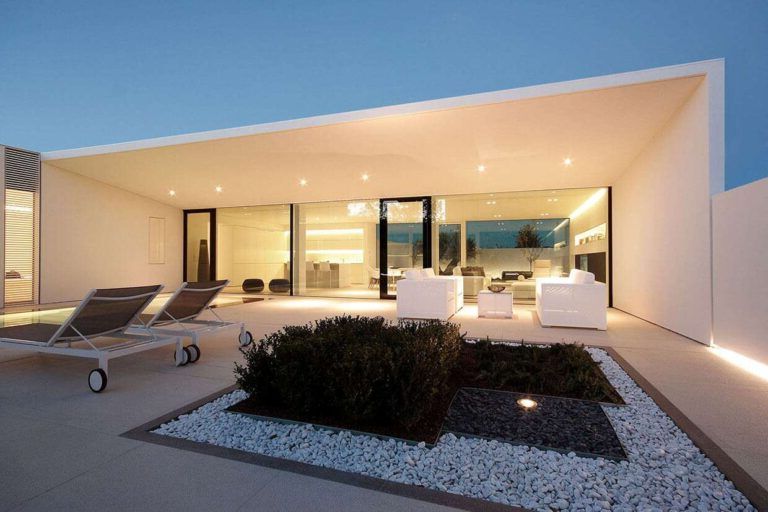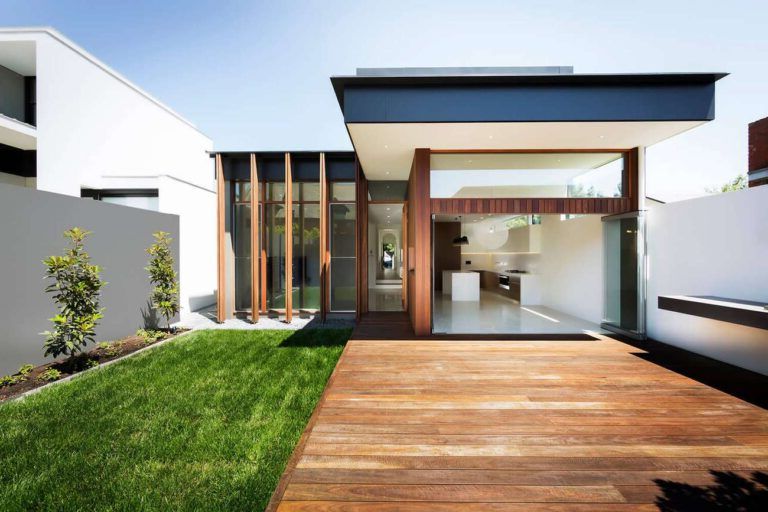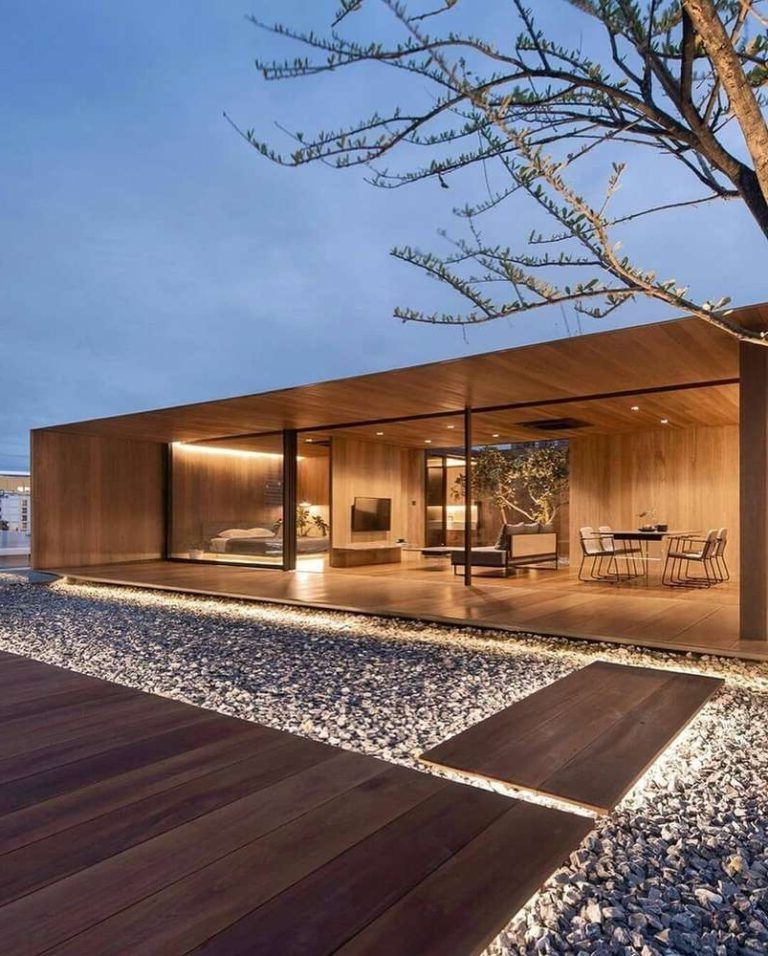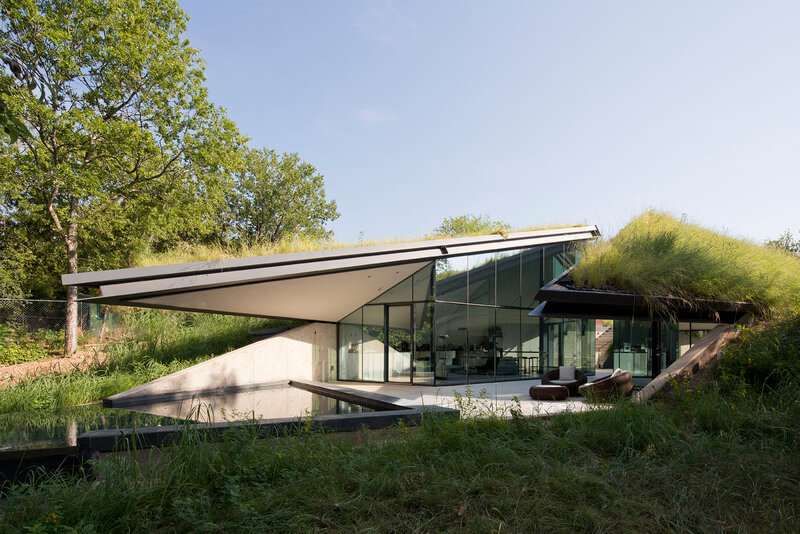 Prefabricated Modern Houses
Prefabricated or modular houses are one of the economic options to consider. In the market, you can find good options at very convenient prices.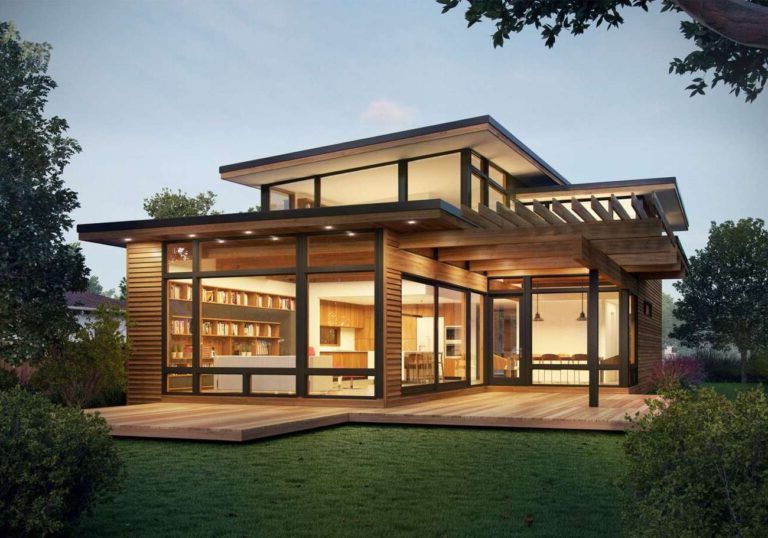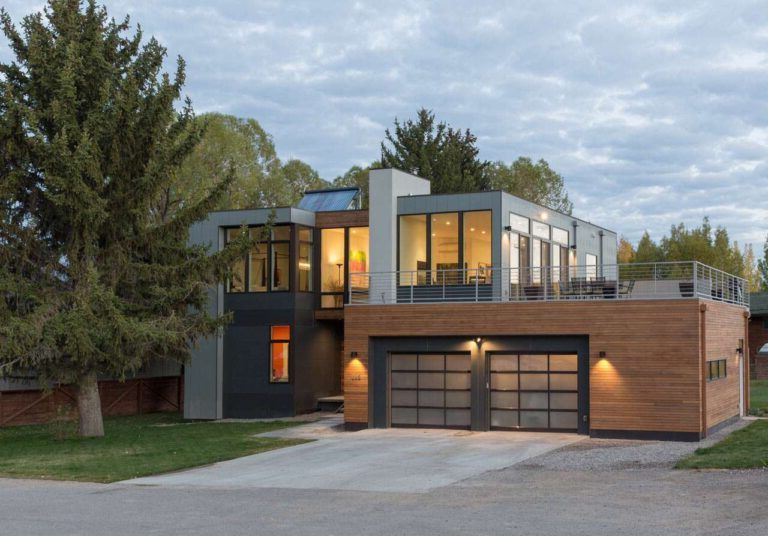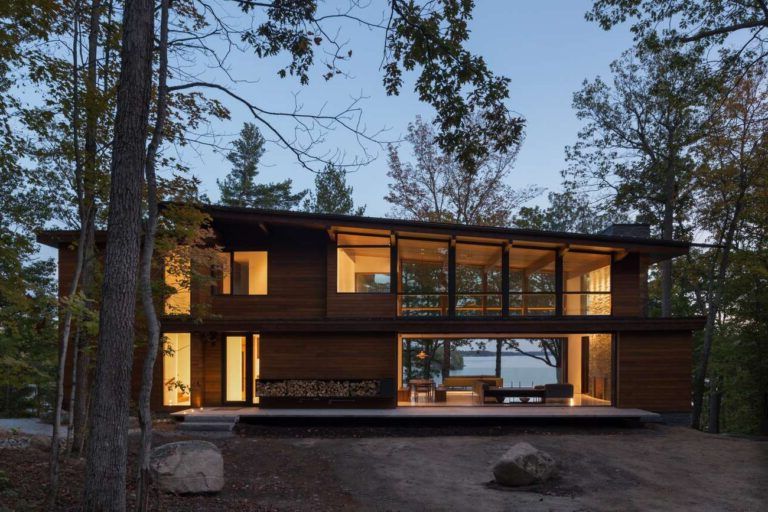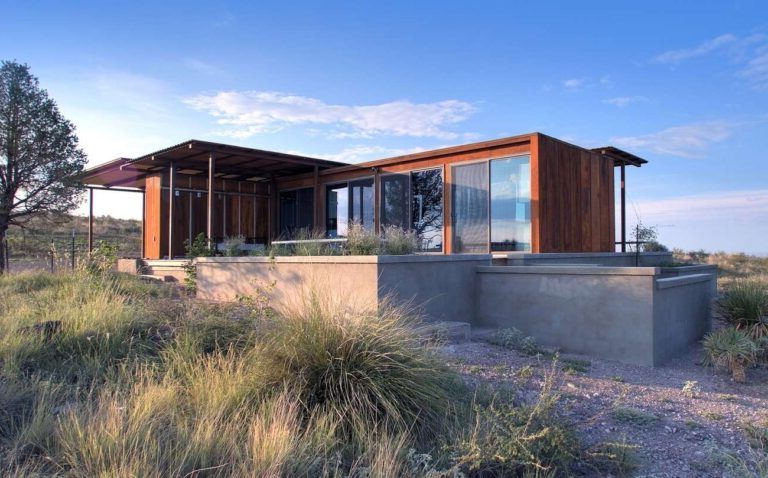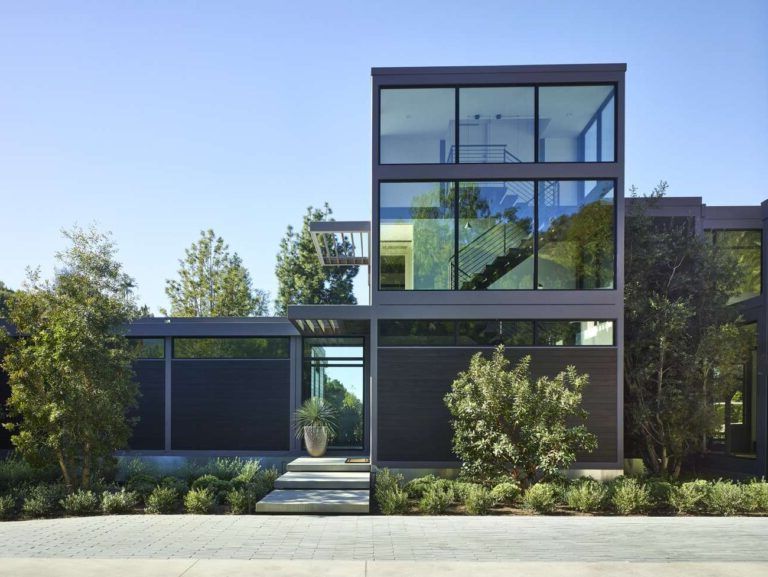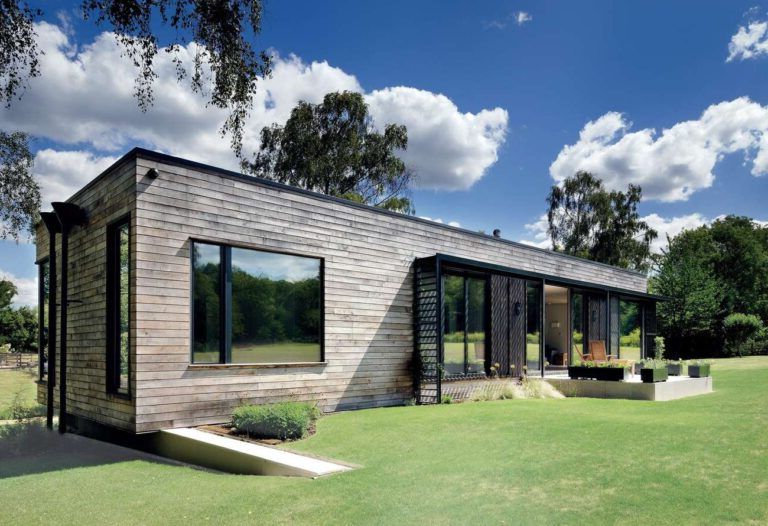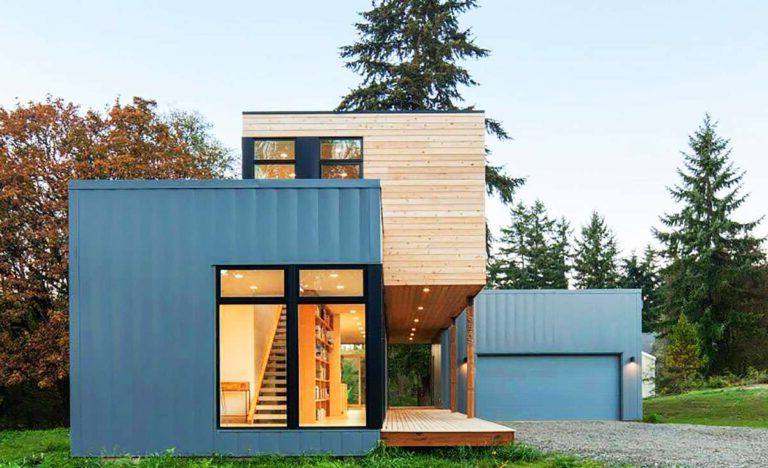 Modern houses with swimming pool
And for those who can afford to build a pool to enjoy the summer, these photos can be very inspiring.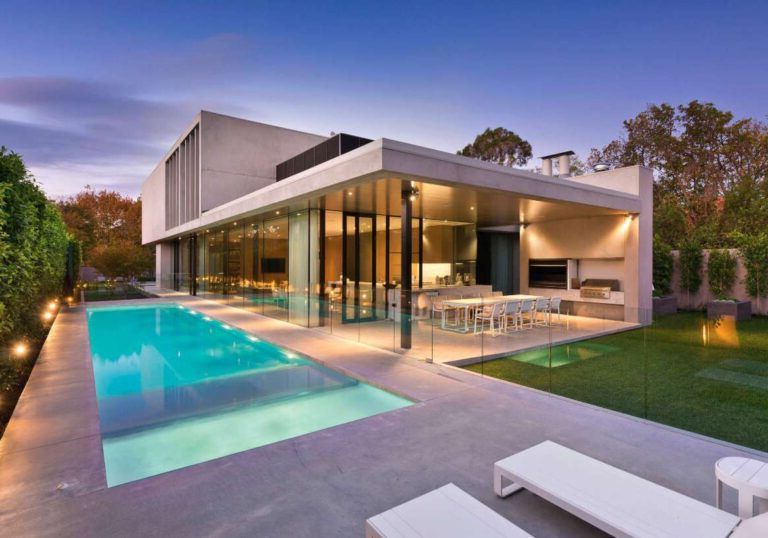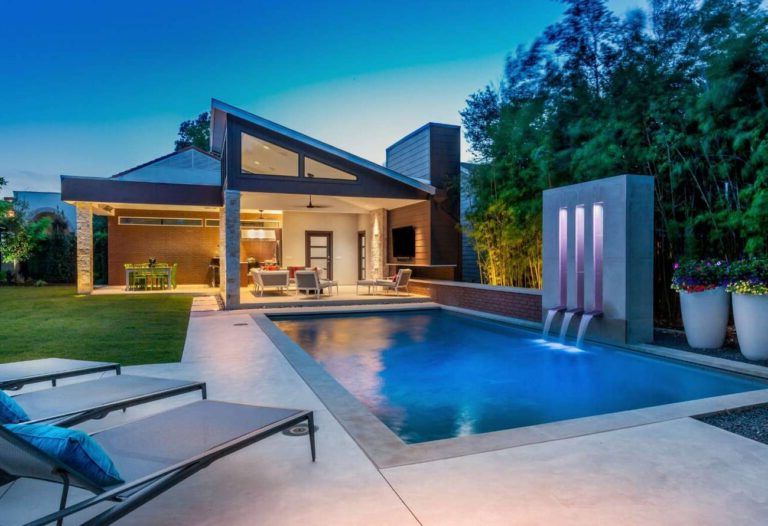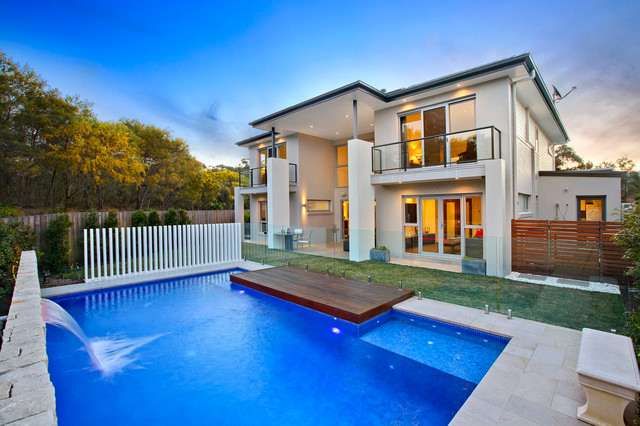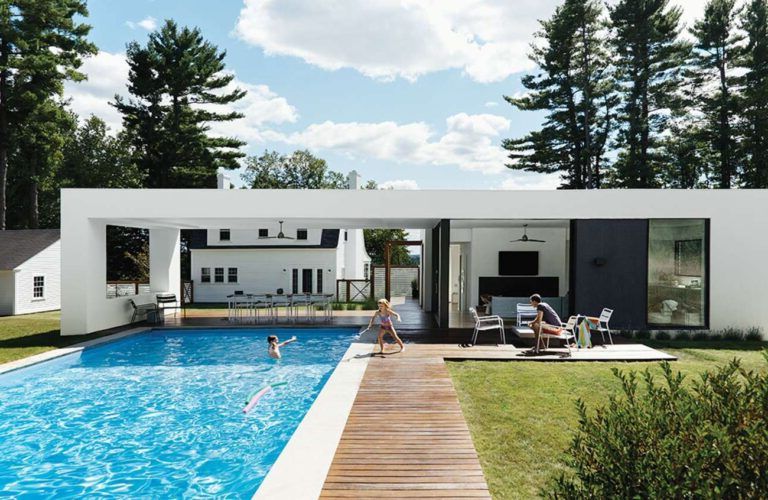 Interiors
Modern interior design emphasizes strong lines, lack of ornamentation, and minimal texture. Simple furnishings and striking modern art are used to complement the stark architecture. In a modern home, lighting is a key structural element that accentuates architectural details and highlights focal points. Modern design can be loved or hated, as many appreciate its minimalist, uncluttered feel, while others prefer the warmth and variety found in other styles.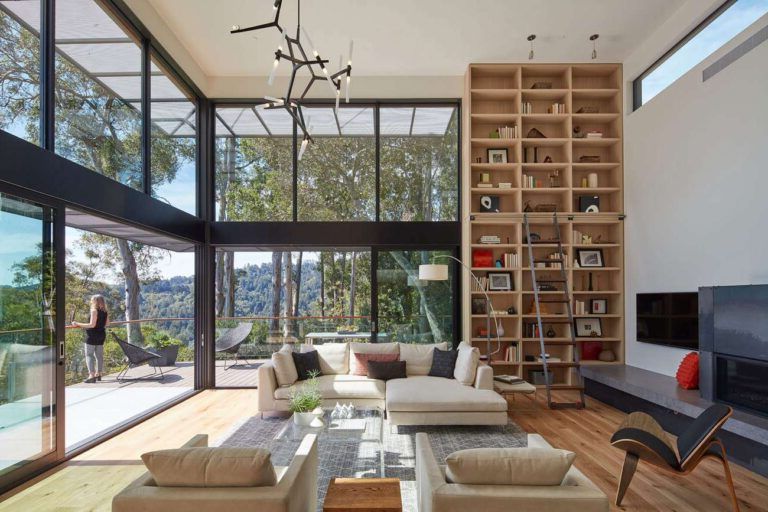 These types of houses are characterized by great natural lighting, a feature that almost all of us aspire to have in our home and a wide visual panorama, since they generally have large windows, which allows us a greater sense of contact with nature.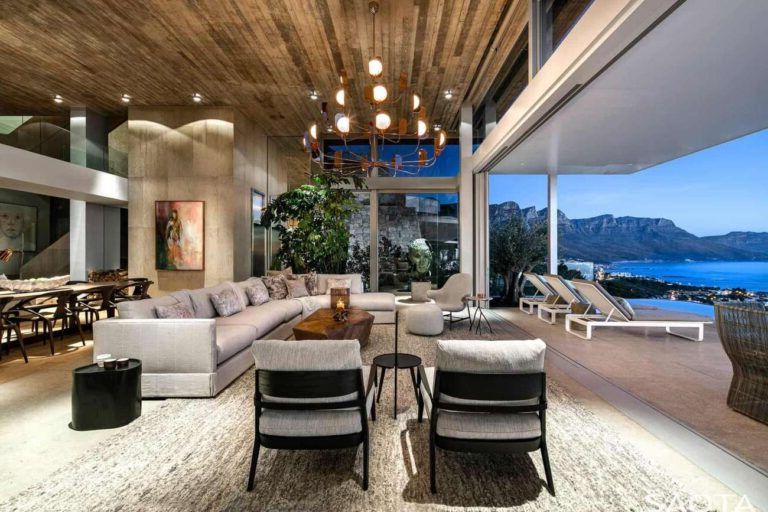 They are ideal houses to carry with a minimalist decoration, since this increases the sensation of space and luminosity in the environments, thus maximizing the functionality of the wide openings.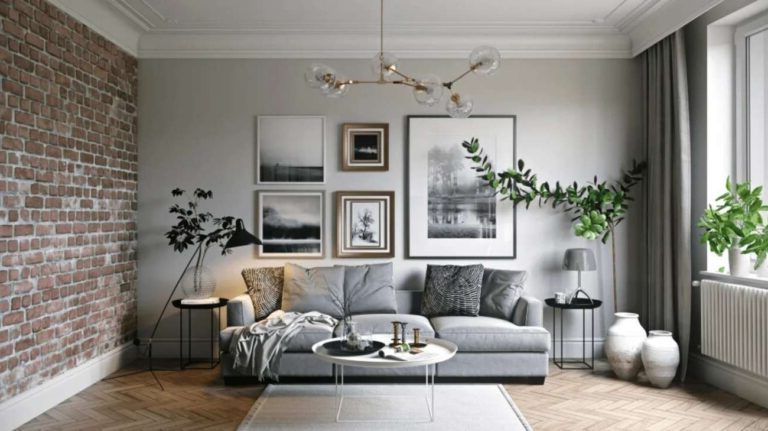 While the materials that are most compatible with this type of home are wood, steel, cotton and leather, since they are all materials that play a central role in modern decoration. Therefore, they turn out to be quite simple spaces to be decorated.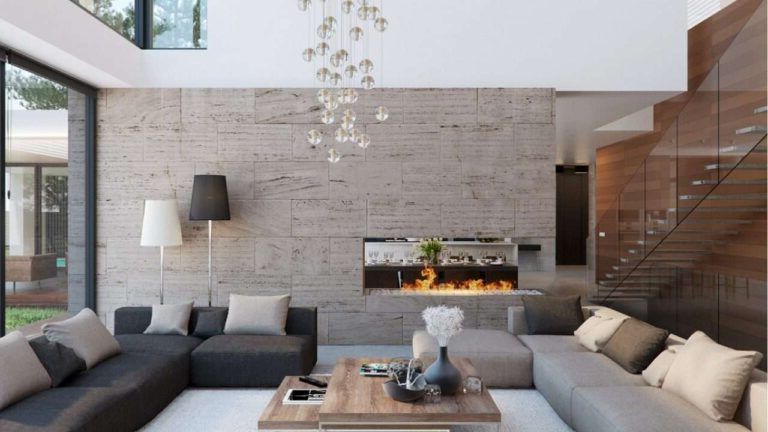 This style is characterized by a lack of embellishment, decorative and elaborate moldings are eliminated or simplified, giving way to a clean aesthetic where materials and textures take center stage. Special emphasis is placed on rectangular shapes and horizontal and vertical lines. In this way, the design is based on linked squares and rectangles.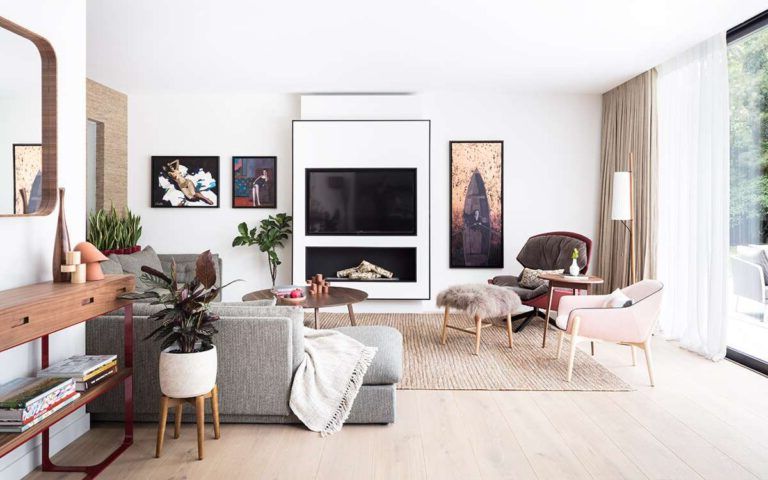 Materials are used differently than in previous centuries. Steel columns are used as exposed applications and cement is used as the finishing material. The stained concrete floors are left exposed, the steel beams allow for wide and bright spaces. Radiant heating systems are the most used. Materials like wood, brick and stone are used in simplified ways. The walls have a plain and simple lining.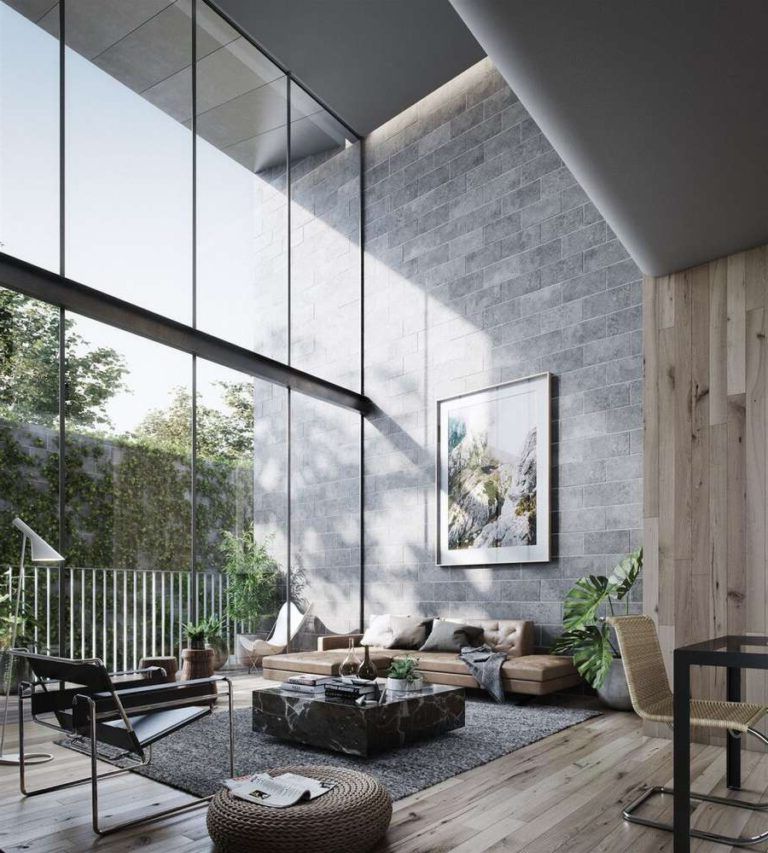 Special emphasis is placed on large, open spaces. Rooms are not defined by walls, doors, and hallways. The living room, dining room and kitchen tend to flow together as part of an adjoining interior space, reflecting a more casual spirit and relaxed lifestyle.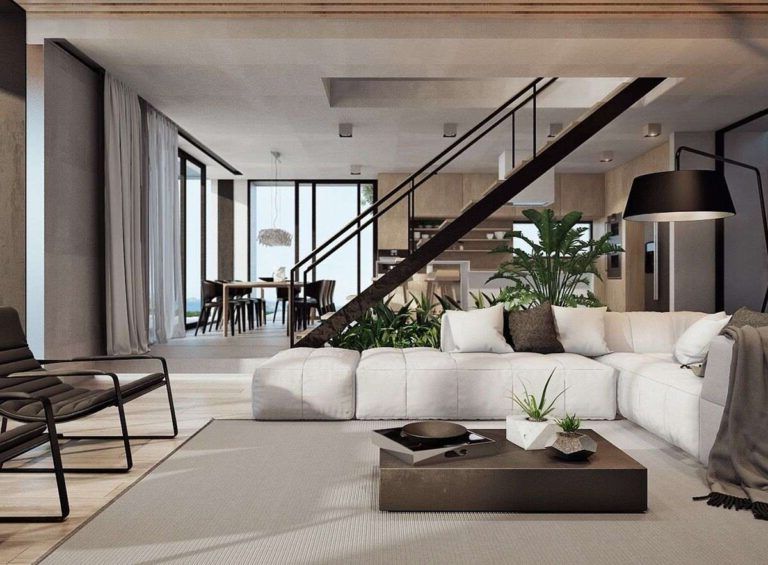 It takes full advantage of the sun and shade. They are oriented to harness the forces of nature and provide solar heat in the winter, while large openings provide shading and ventilation in the summer.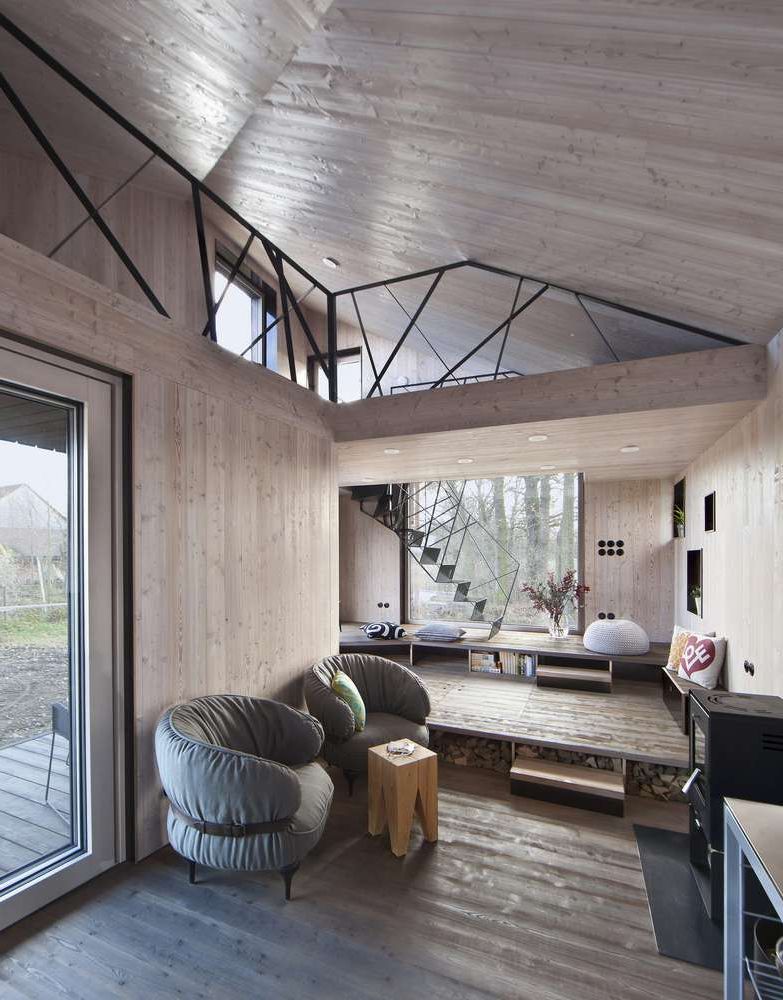 The materials are displayed naturally and are exhibited. Nothing is hidden or altered to look like something else. Structural elements are revealed to show the structure and supports.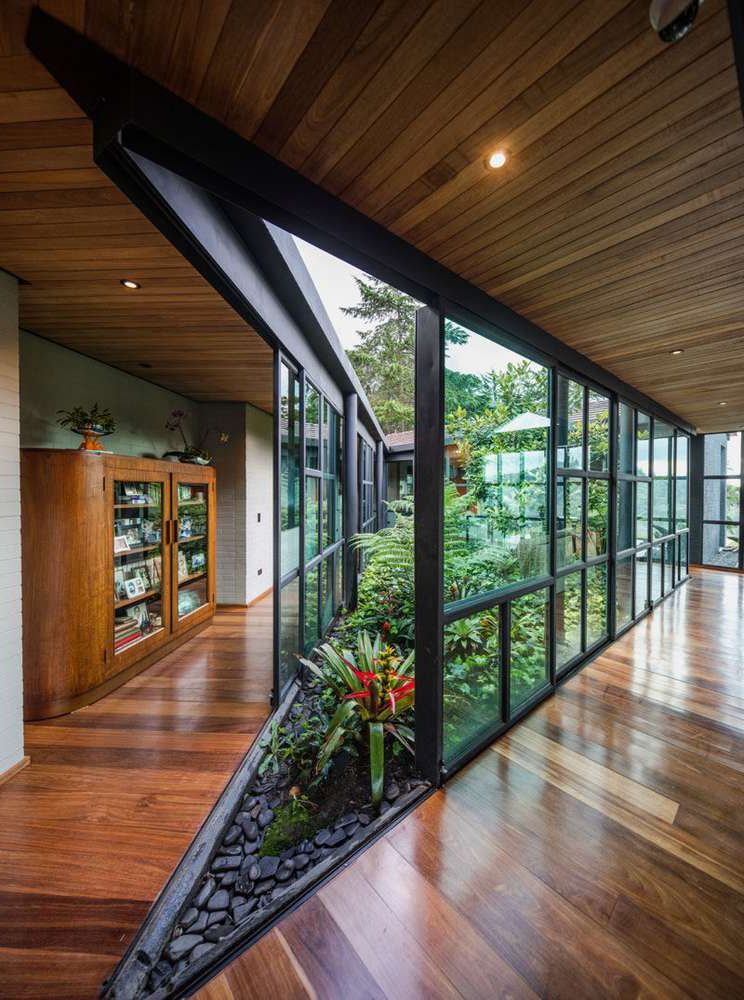 Colors in modern decoration
In modern homes, neutral colors predominate, such as white, gray, black, beige or brown. However, you can add small vibrant notes of colors such as yellow, orange, blue, fuchsia and green, to break up the monotony of a monochromatic space a bit.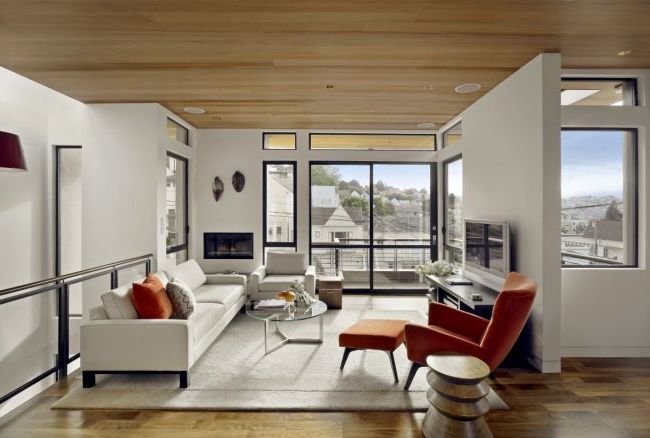 In addition, as you can see, they are combined in a wide variety of unlimited possibilities, which is ideal for transmitting vitality and energy to spaces, while creating accents through color.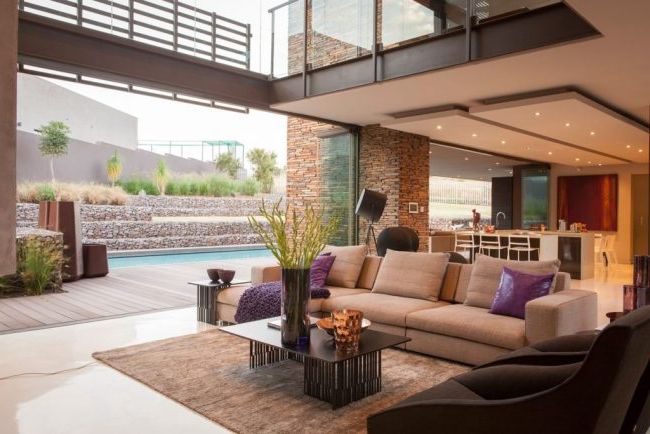 Colors that are also perfectly combinable with neutral tones such as white and grey, thus softening the visual impact.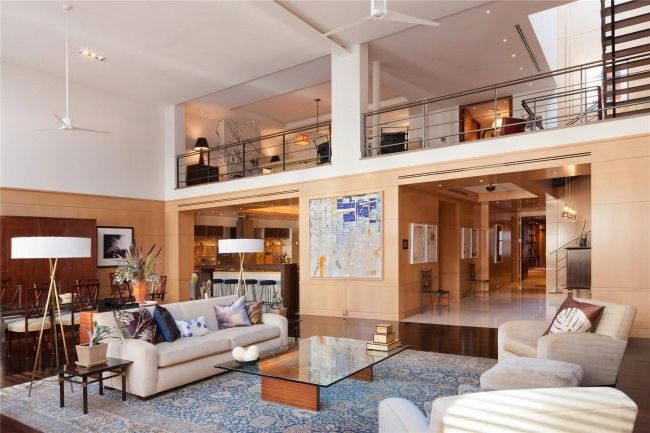 You can also add small details of gold color, or incorporate some floral prints.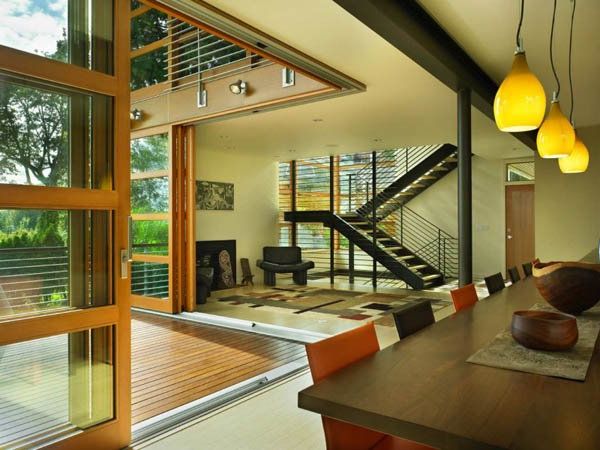 The interiors and exteriors are integrated
One of the main tasks of modern homes today is to integrate interior and exterior spaces as if they were one. This allows you to enjoy the patios and gardens with more comfort.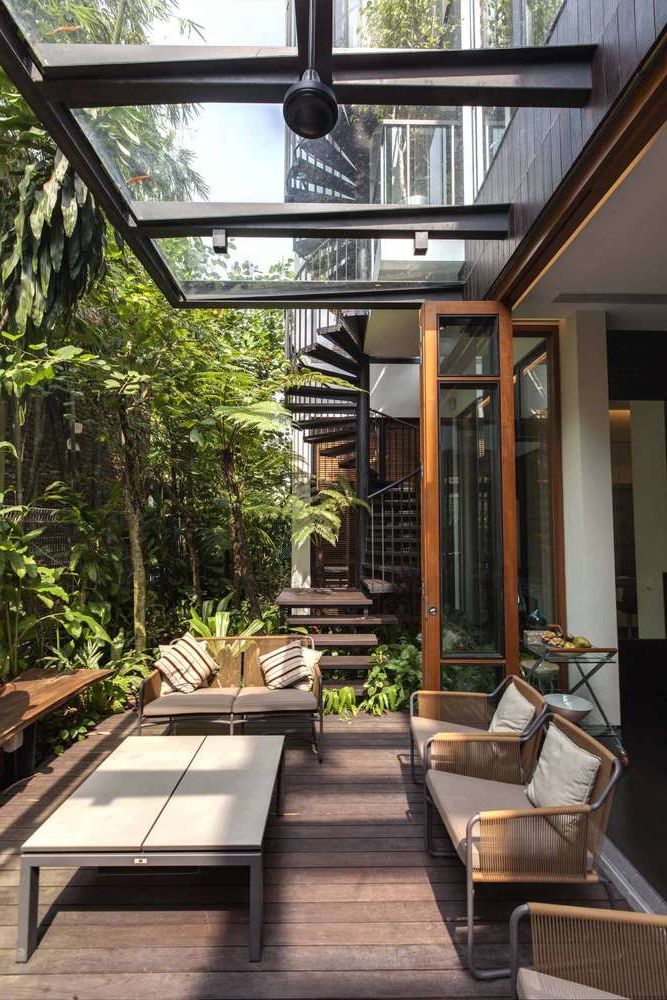 Modern home construction uses the physical characteristics of the land where it is built as a starting point to connect interior designs with exteriors. For example, rooms are built that open onto patios, and glass walls that create a more fluid connection between interior and exterior spaces.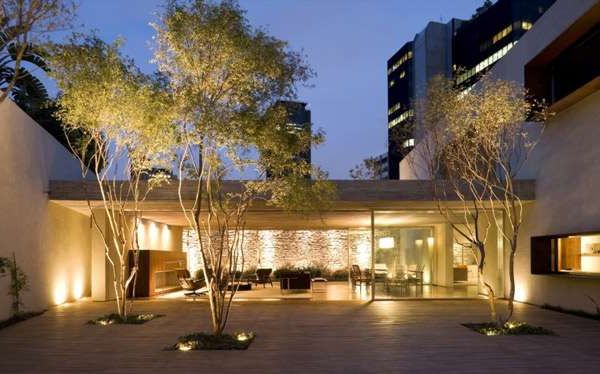 The limits are blurred, thanks to the large windows.