Building a house is life's work. What should it be? It's hard to imagine if you're not an expert. And the architect, in order to show the project from the best side, needs to try very hard. 3d architectural rendering technology can effectively represent a building or structure. The customer will be able to enter his future house, which has not yet been built, and the company will become more competitive in the market.
What can do 3d architectural rendering?
In the field of visualization of a building object, almost everything. Today it is the most effective technology. it gives the maximum effect and allows the construction company to move rapidly in the market. Clients will see non-abstract drawings and beautiful drawings. This technology allows not only to see 3D images of a house, cottage or hotel. The future owner will be able to see what the space around will be like, how the building will fit into the environment. Many who have already applied for 3d architectural renderings of buildings could not distinguish the image from the real photo.
Of course, the quality of 3D rendering directly depends on the professionalism of the employees of the company you are applying to. It is very difficult to sell an apartment, house, hotel or multi-storey building, which simply does not exist yet. Poor quality of work on 3D visualization of an object is unlikely to add interest from the client. This means that rendering must be of high quality. Note that 80% of such projects are done for potential buyers. The rest is used by companies to attract investment. 3d architectural rendering should be as attractive and high quality as possible.
Interior visualization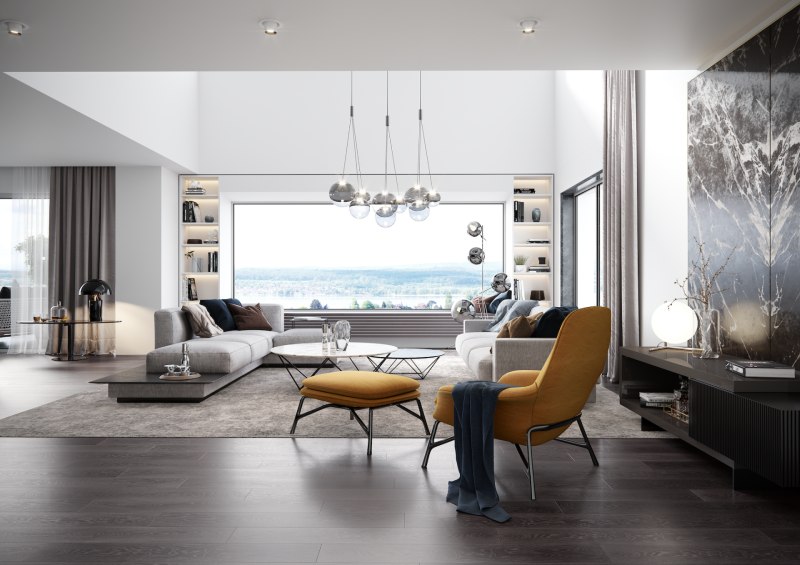 See the future house not only from the outside, but also from the inside? Easily with the help of 3D interior visualization. Most clients have difficulty reading blueprints and floor plans. Offer them live photos that already have decoration and interior design. So you will not only provide them with a dry project, but also give them a feeling. And this is the most expensive and attractive. It is moments like these that usually encourage a customer to buy. He will not only know what his future home looks like, but also know in which room a fireplace or a cozy kitchen will be located.
3D rendering is an opportunity to present a project in such a way that a potential client has no doubt that he wants to purchase it in your company. This is also an opportunity to become the most competitive company in the construction market. And for the client, this is an opportunity to walk around the house, which exists only on paper.