We will show you a lot of ideas and photos of modern house facades, so you can make your home look contemporary and fabulous. Like interior decoration, the facade will depend on your taste and the style you want to give the house.
Architecture is constantly evolving. So much so, that new trends are continually emerging, both in designs, materials and colors. And house fronts are no exception.
For facades, contemporary architecture reinvents itself and adapts, taking many unusual forms that make them unique and vibrant, while trying to make them increasingly sustainable and effective.
Design and style of modern house fronts
Architecture, like decoration, has its trends of the moment. But unlike the choice of colors used in the home, which can be easily replaced, structural walls cannot be altered from year to year. And as the consumer gets smarter, architectural trends are pushed to the sidelines a bit, prioritizing design that has a sense of longevity.
Geometric shapes
For the design of both small and large house facades, trends revolve around the creation of voluptuous geometric and imposing forms, you can even see streamlined compositions that make the architecture the nerve center of its surroundings.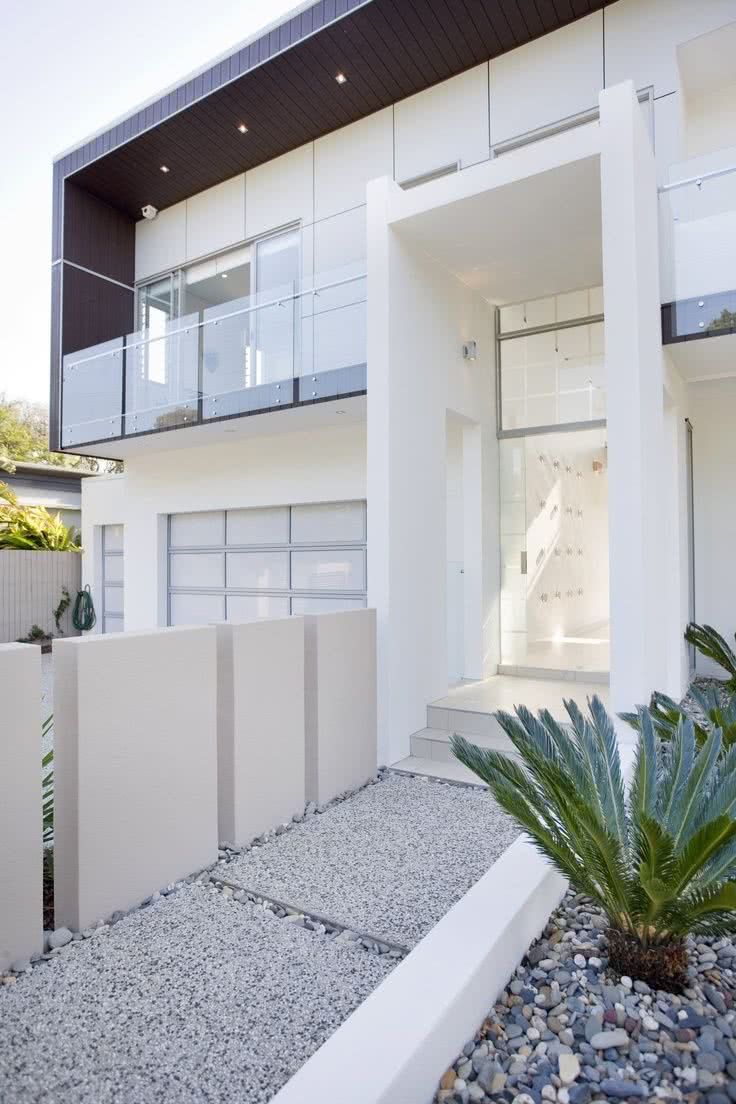 Public buildings, offices, hotels or large shopping centers try to use materials that are easy to install, resistant and durable.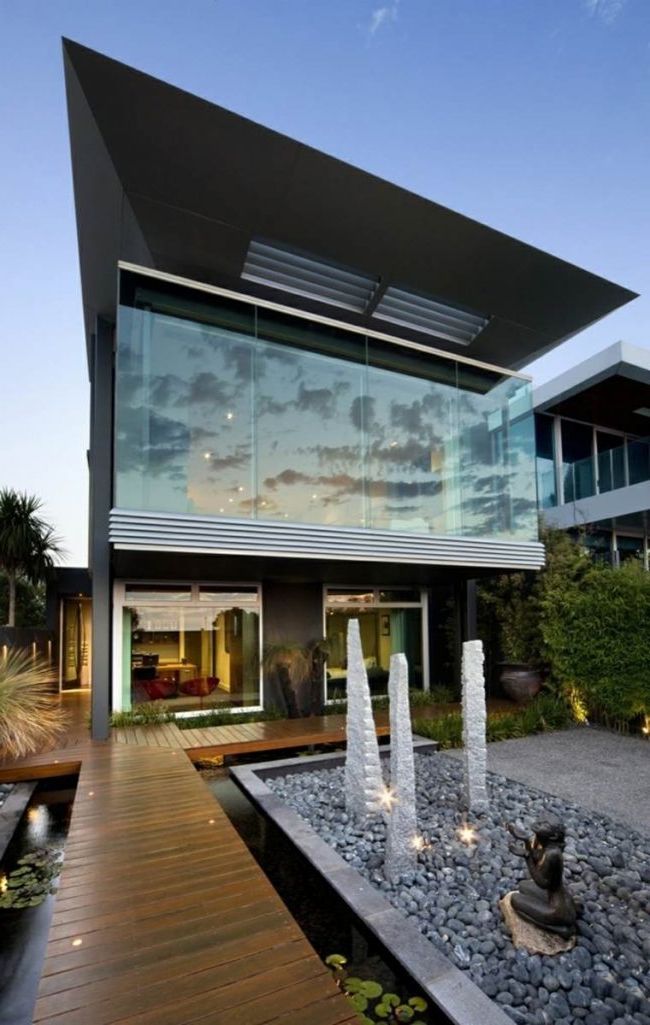 Texture
It is about playing with the texture of the materials used. Contrasting textures can be used, for example using the same material with two different levels of finish, one matte and one glossy. This trend has been increasing in the field of interiors and now extends to the outside.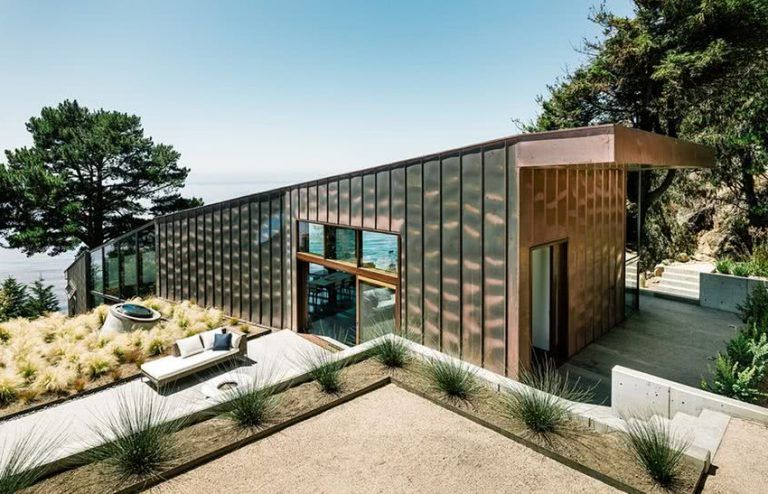 Some materials are also used that provide a beautiful texture by themselves. Bricks are seen with increasing popularity, particularly in the new longer shapes now available. This textural trend brings a level of craftsmanship to exteriors.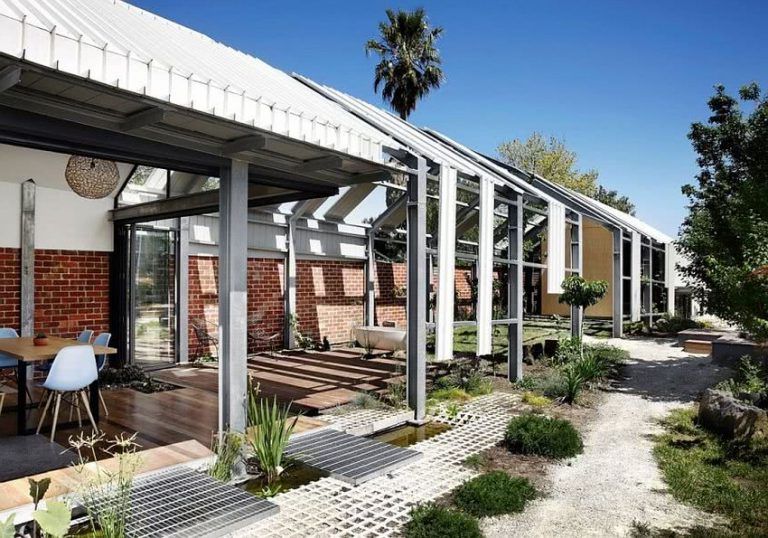 Sustainability
Sustainability is another trend in modern facades. When a building is energy efficient, it is also more comfortable and more economical. It is about reducing energy consumption, reducing greenhouse gas emissions and using renewable energy.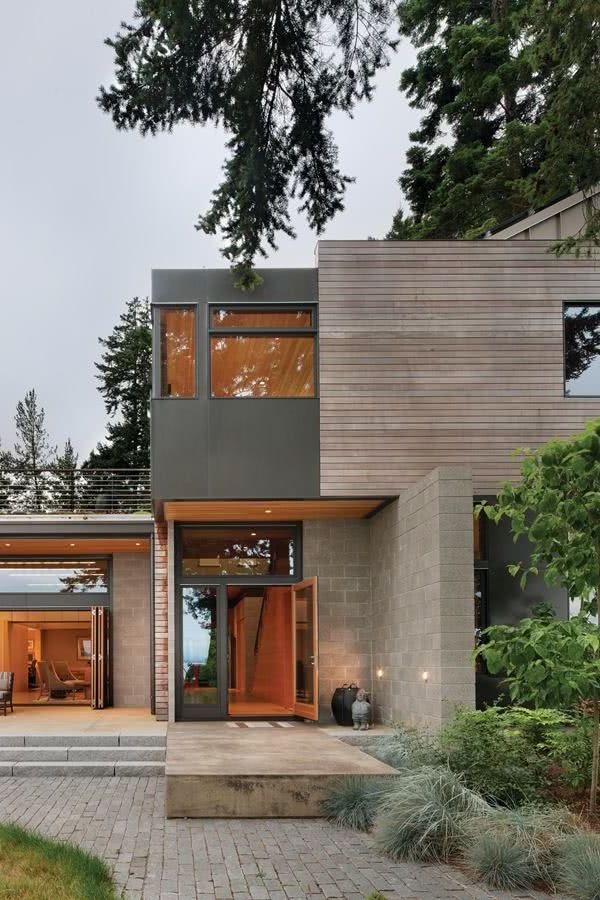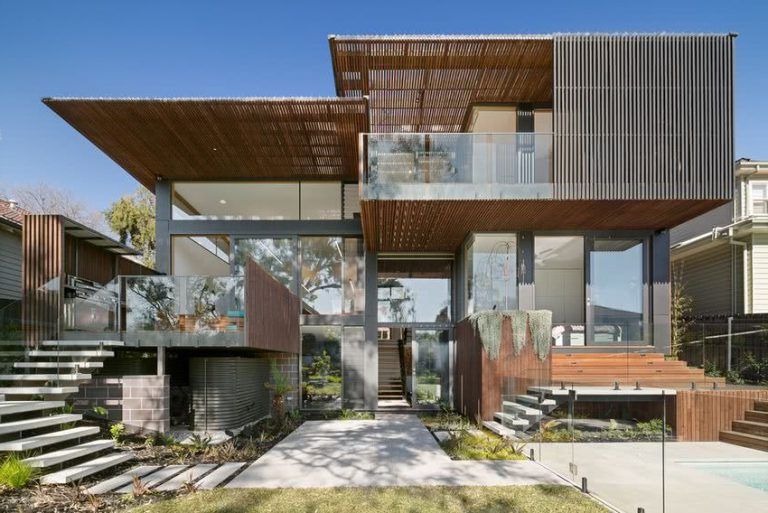 Natural finishes
It is also about the facade of the house being in harmony with the environment. For this, natural materials such as wood, brick or stone are usually used.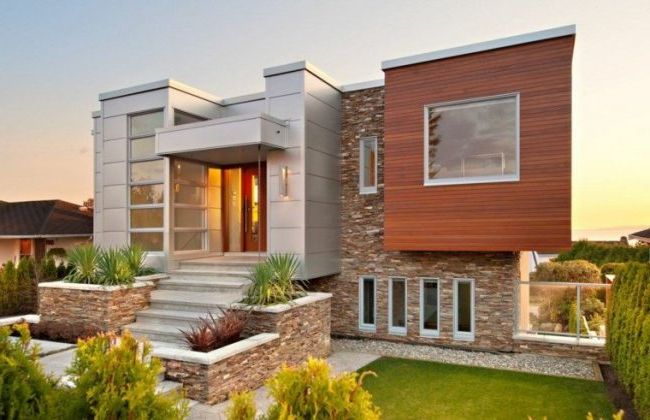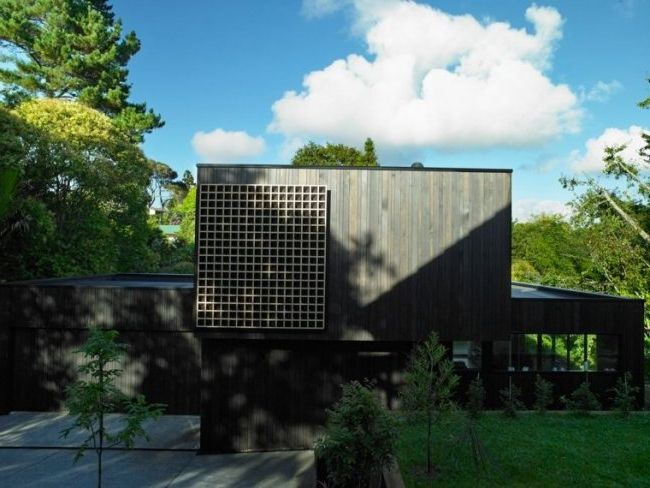 Materials
Wooden facades
Wood is a classic in decoration, and facades are no exception. Used for thousands of years, this material continues to be chosen for its cozy appearance and affordable price. Make sure it is a treated wood and do not forget to maintain it periodically, so that it resists the passage of time and inclement weather. If you don't take care of it, the sun and rain can play havoc with the wood.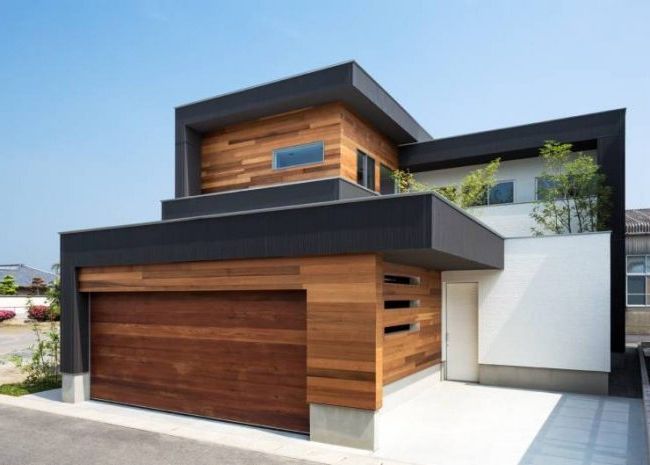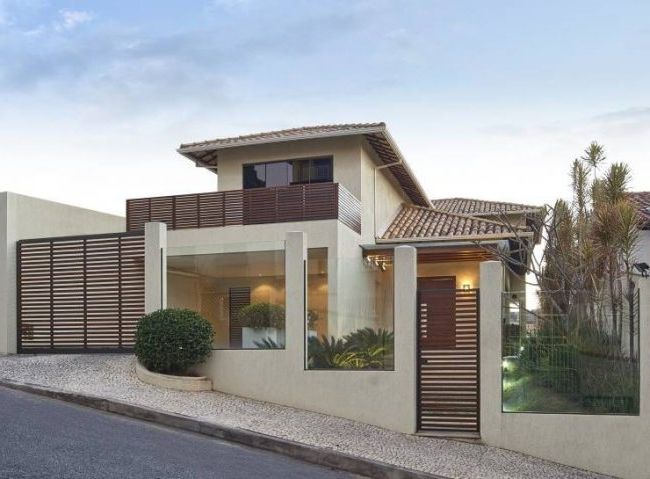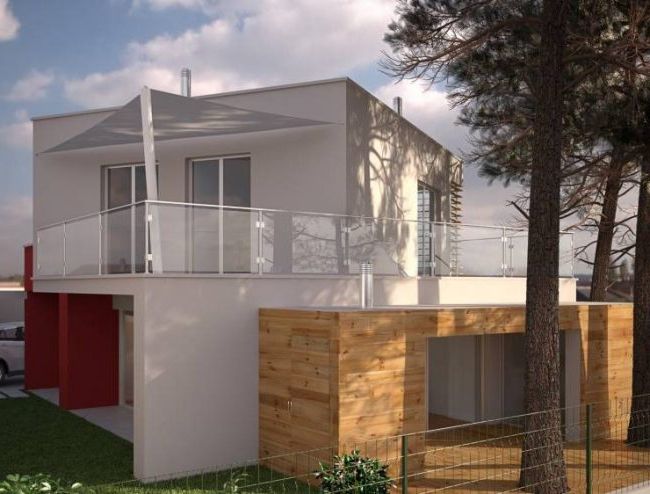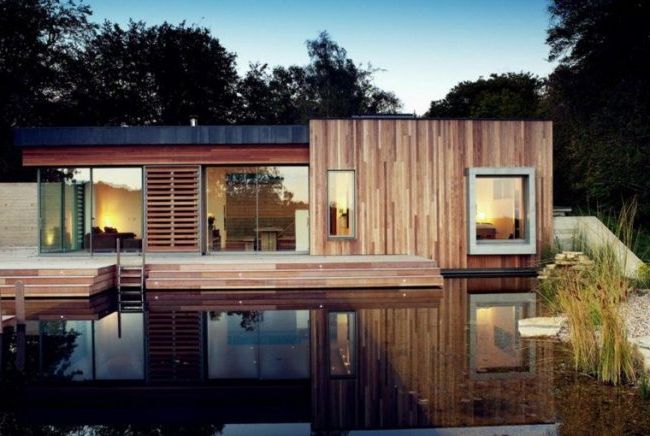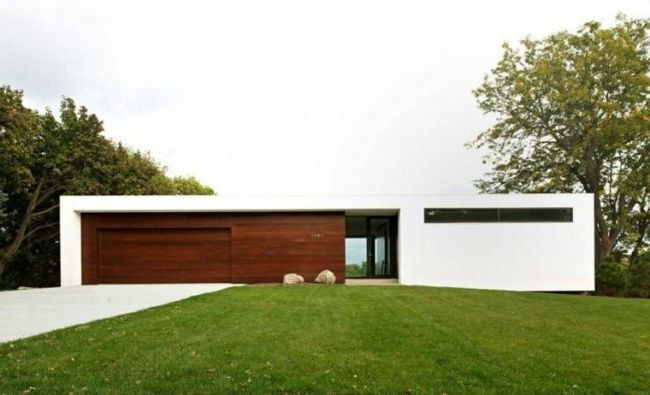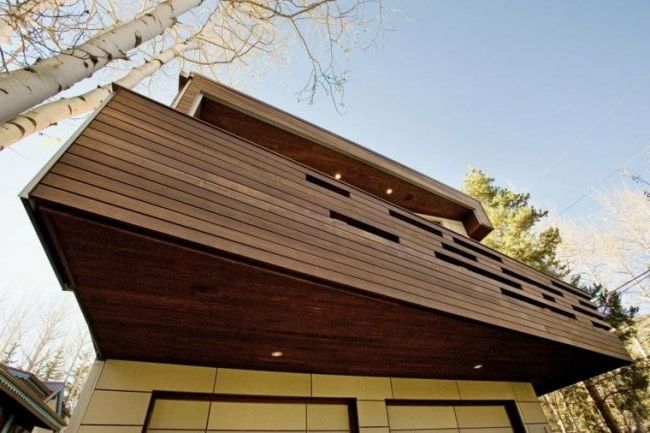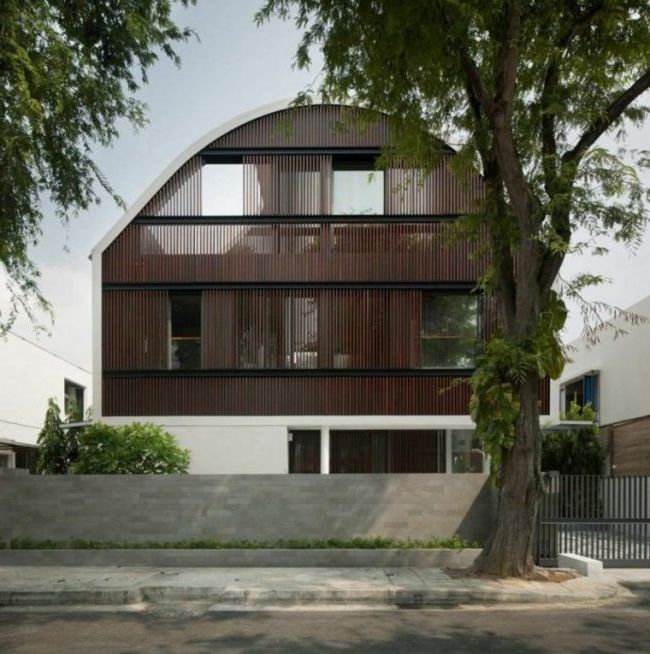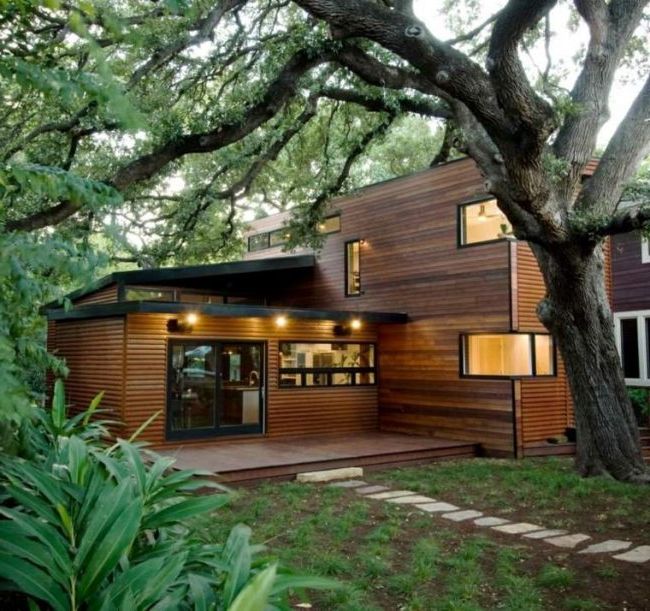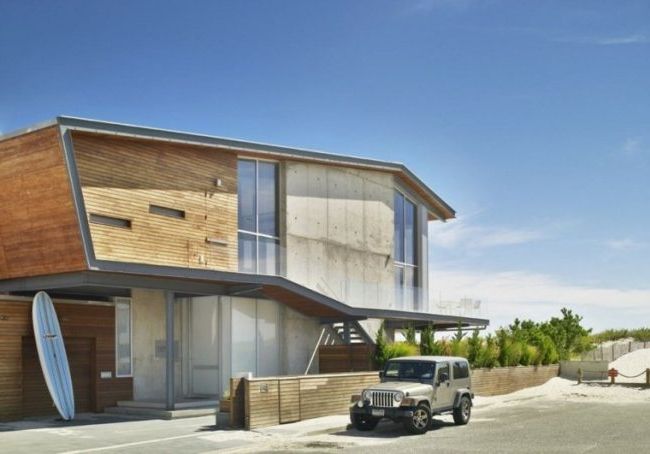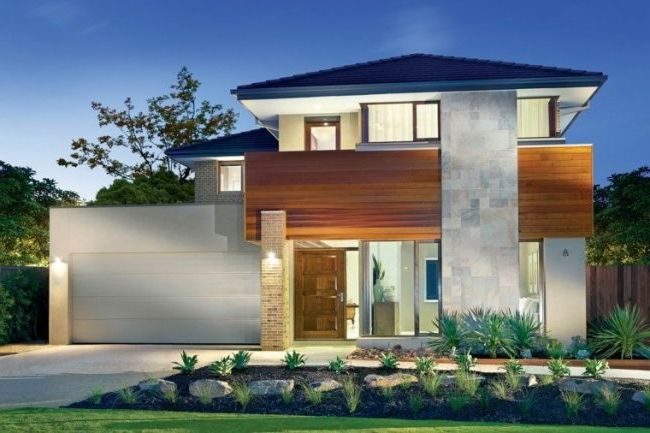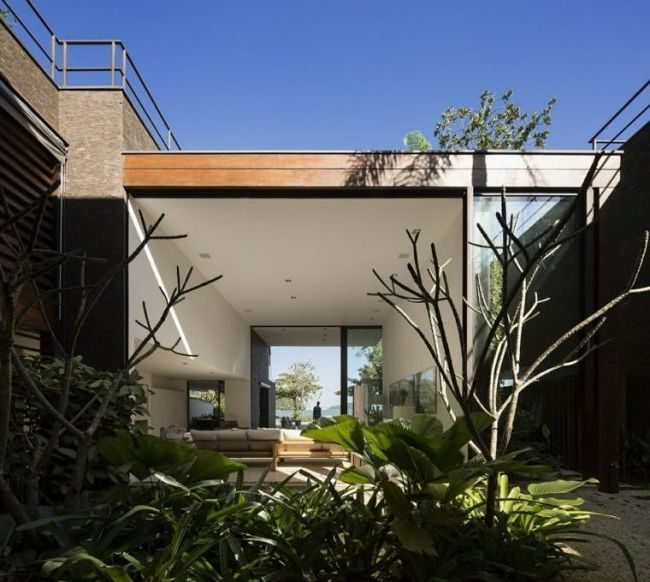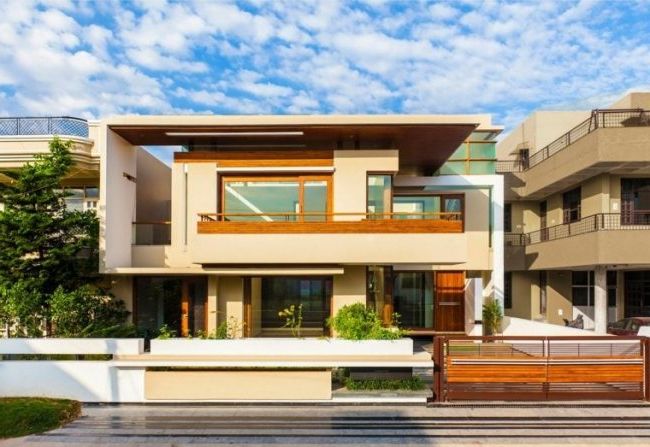 Facades of stone houses
Stone is another classic and elegant solution for modern decoration. As with wood, these materials have been used for thousands of years and are recognized for their aesthetic and insulation qualities. In addition, it is undoubtedly one of the most resistant materials that can be found in the construction of houses.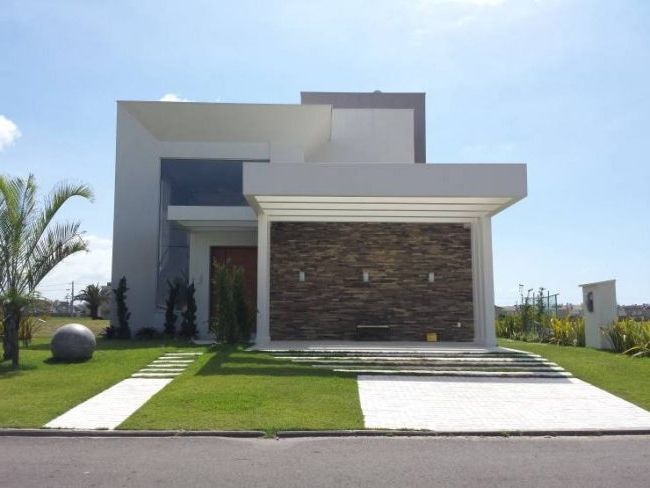 It is the material par excellence if you want to achieve a rustic facade.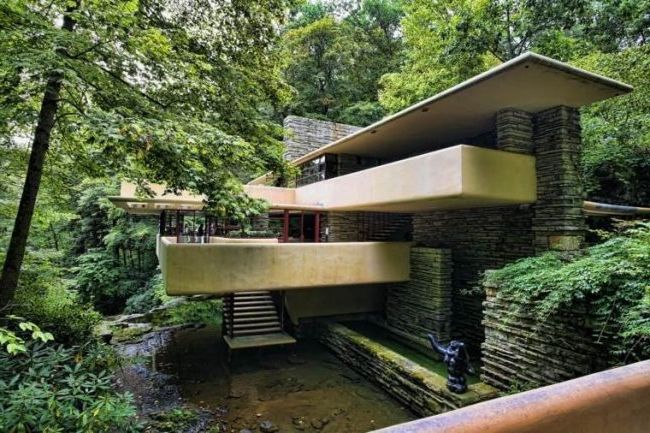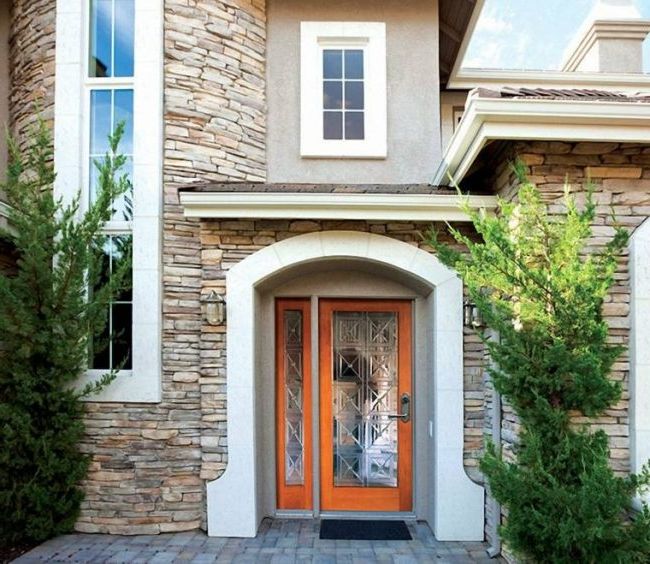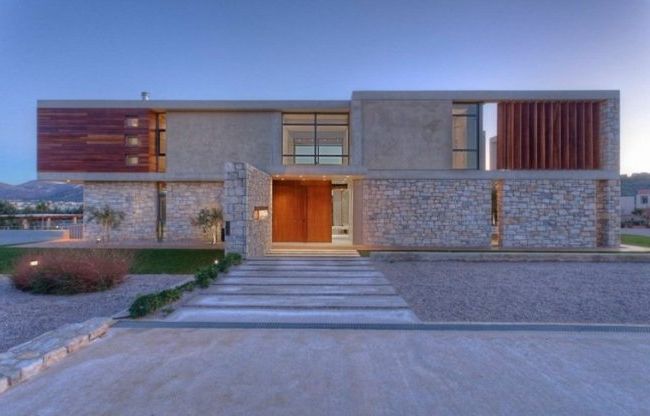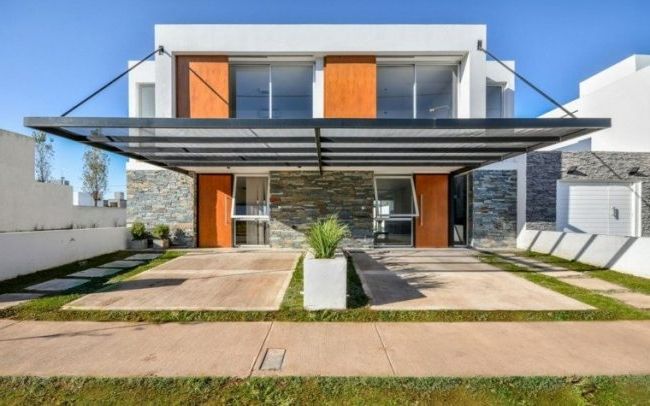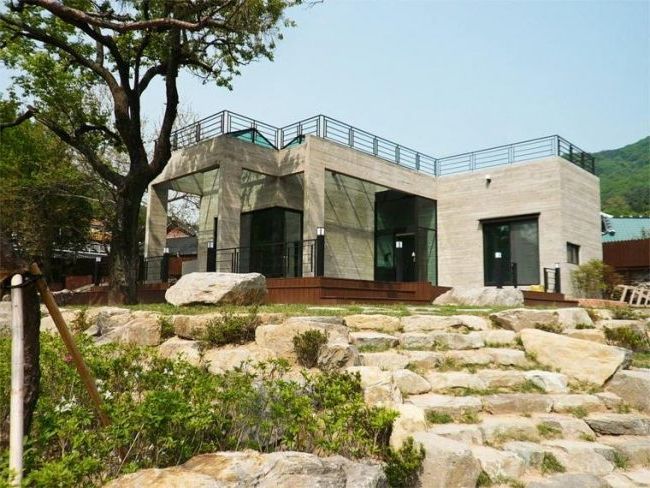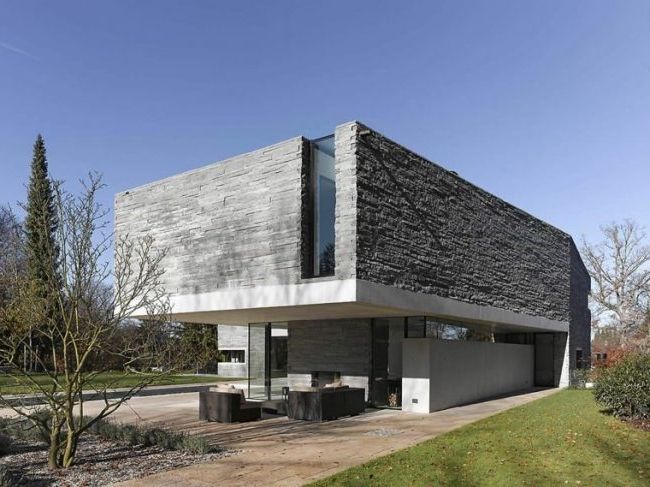 Brick
During the last few years, bricks have made a strong comeback, both inside homes and on facades. They are also being used to block the wind or breeze on both balconies and terraces. Bricks will gain momentum and there will surely be new ways to work with them in the years to come.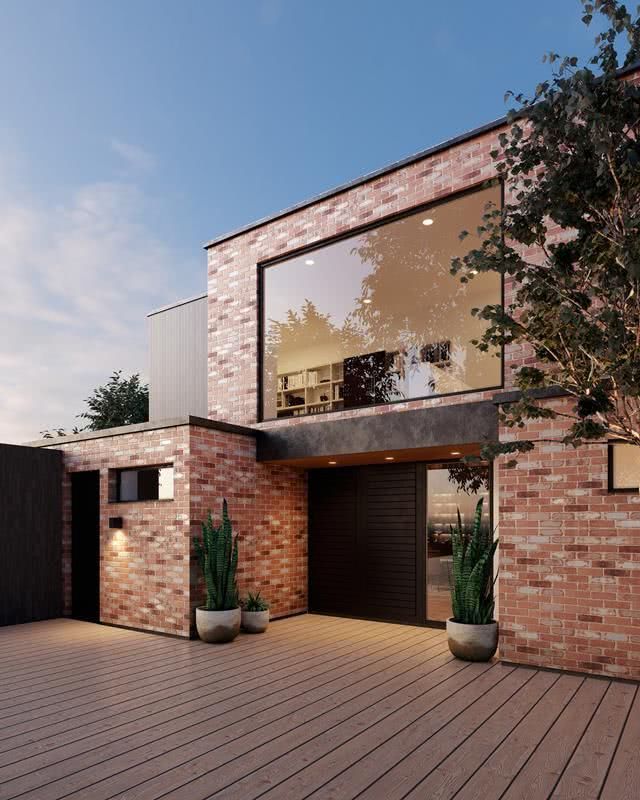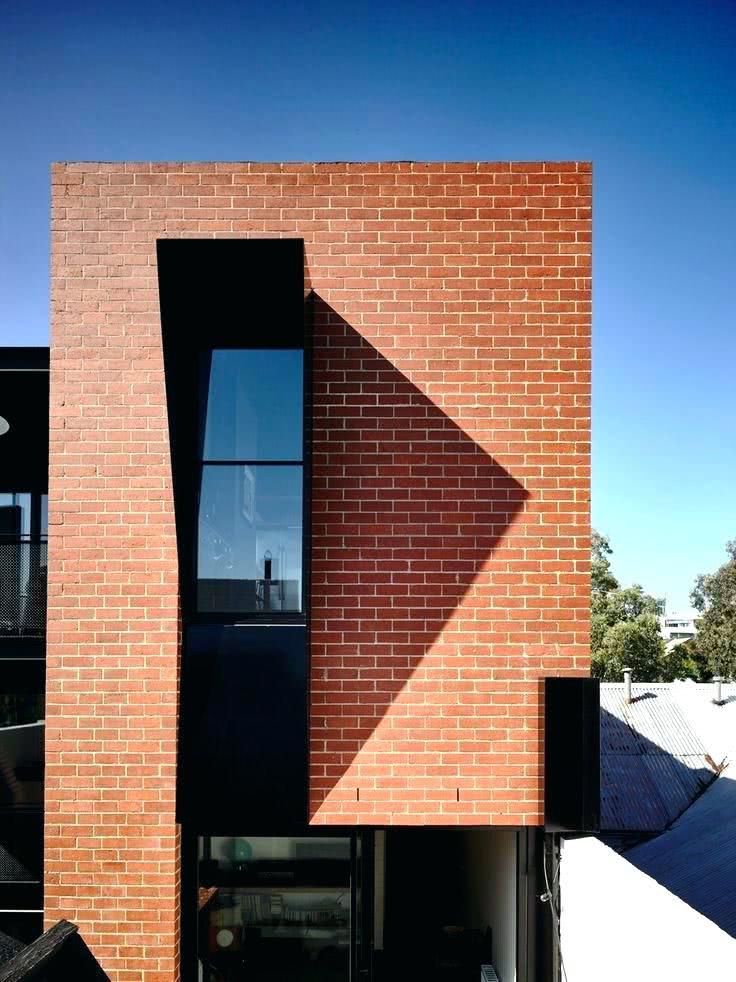 Now this ancient and classic building material (the Romans used it exceptionally well) is making a comeback and bringing its warmth to facades. It is not being used in entire houses, but is being used to enhance the shape of the building on some walls, along with other materials, tied together in a very contemporary way.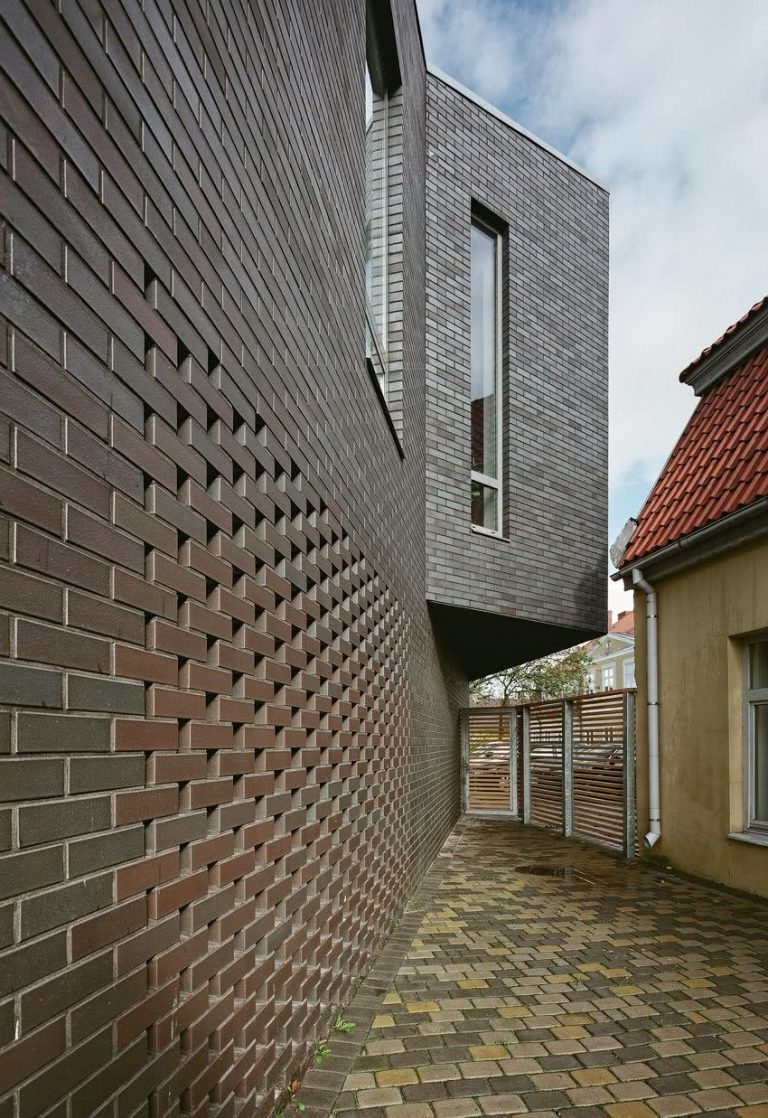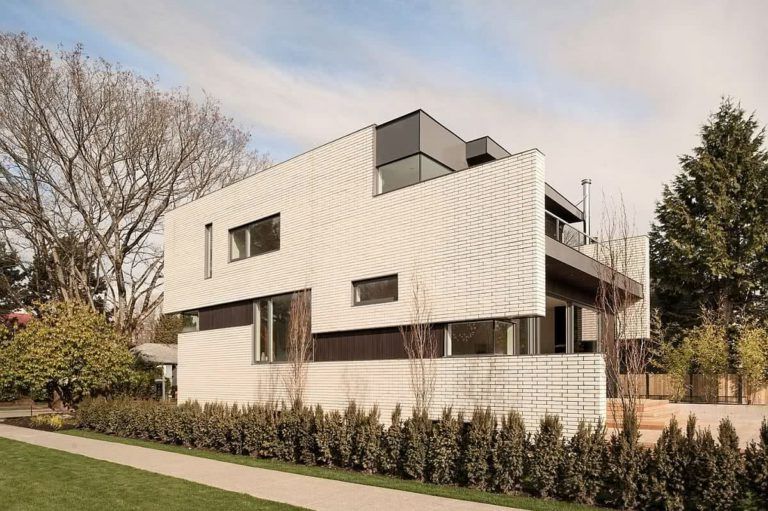 Bricks with an industrial style, with a deteriorated appearance, are also being used.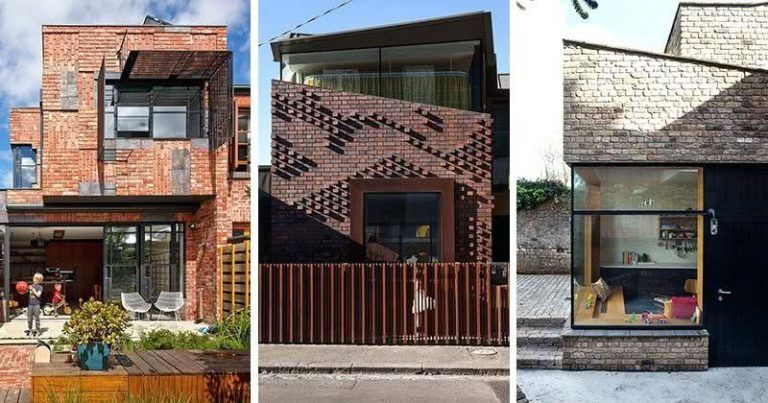 Polished concrete facades
This is another of the materials that are being used a lot. If mixed with touches of metal and wood, it can give the house a very interesting industrial look.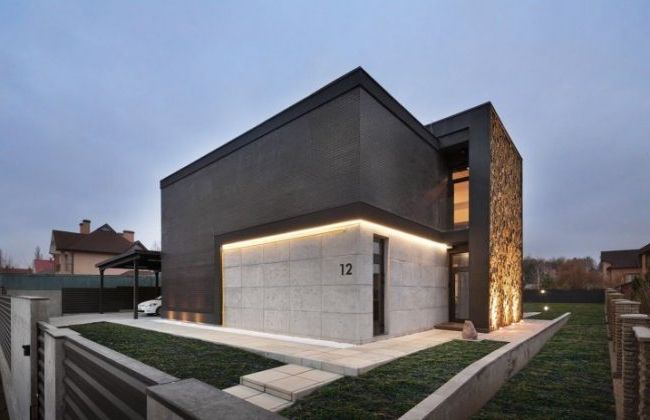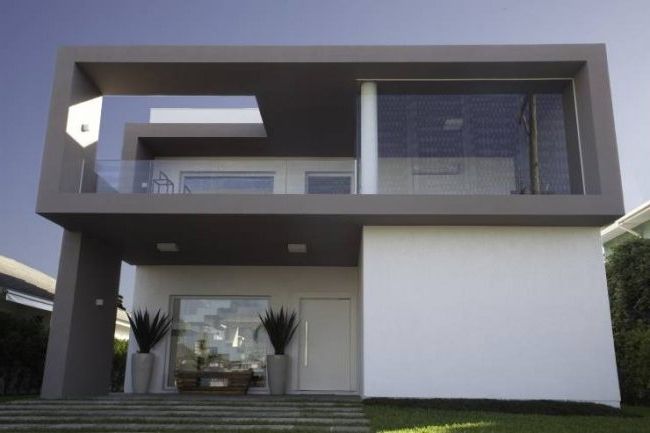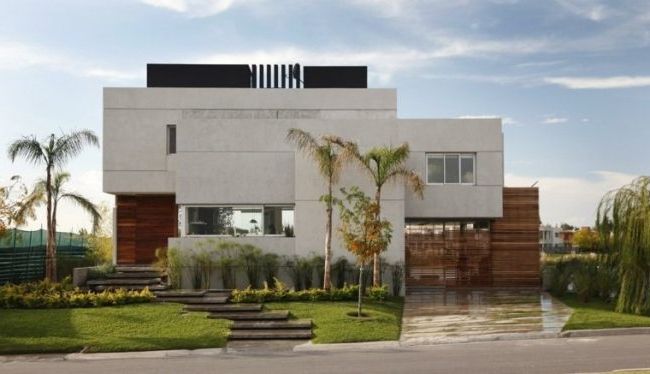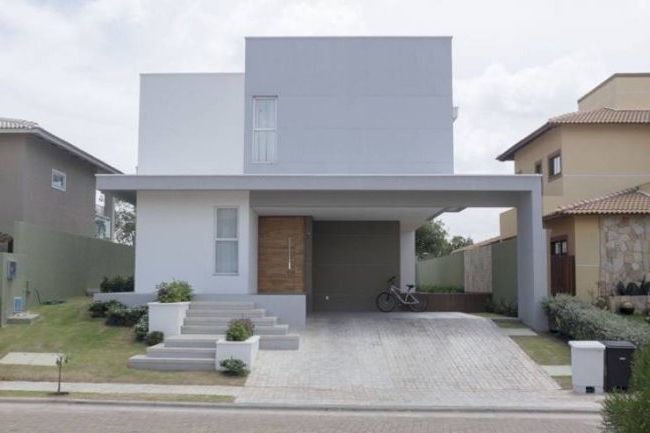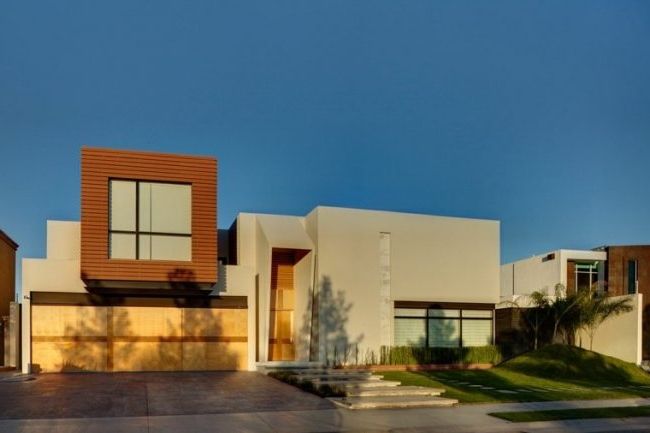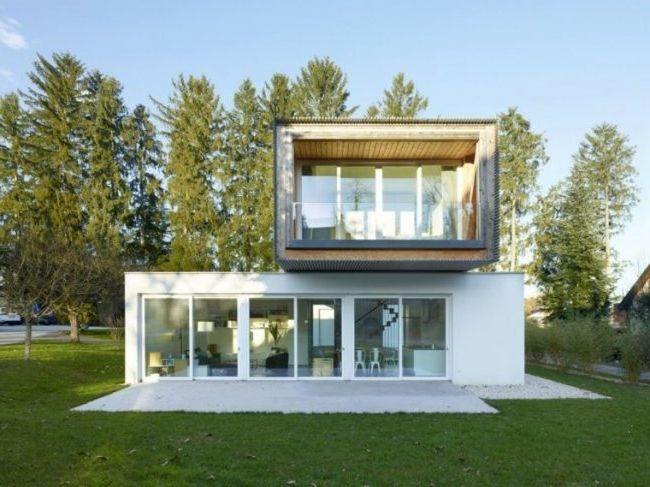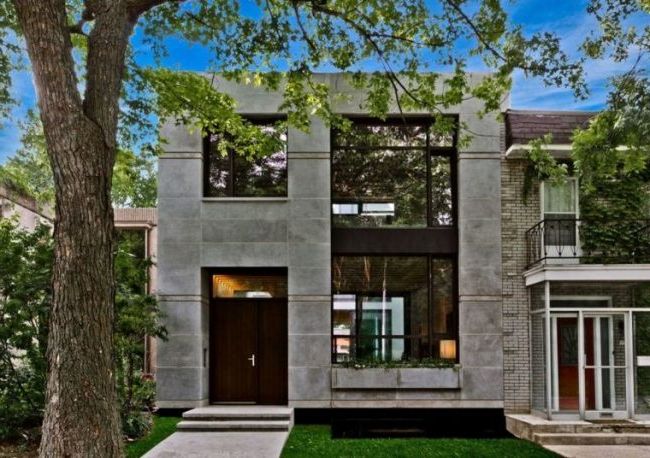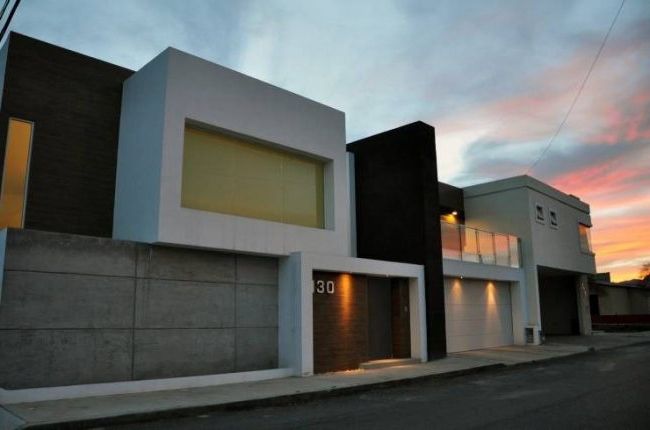 The concrete evokes some of the post-war modernist homes of the 1960s and 1970s. It really changes the atmosphere of a house, making it feel very special.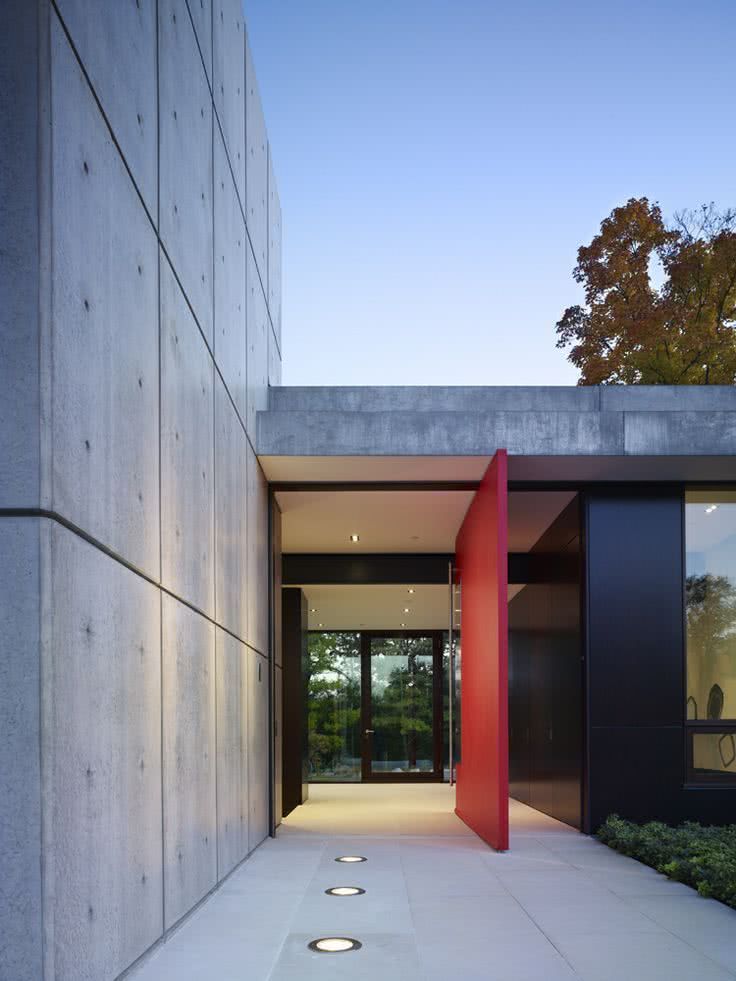 Windows, doors and openings in general tend to be very minimalist.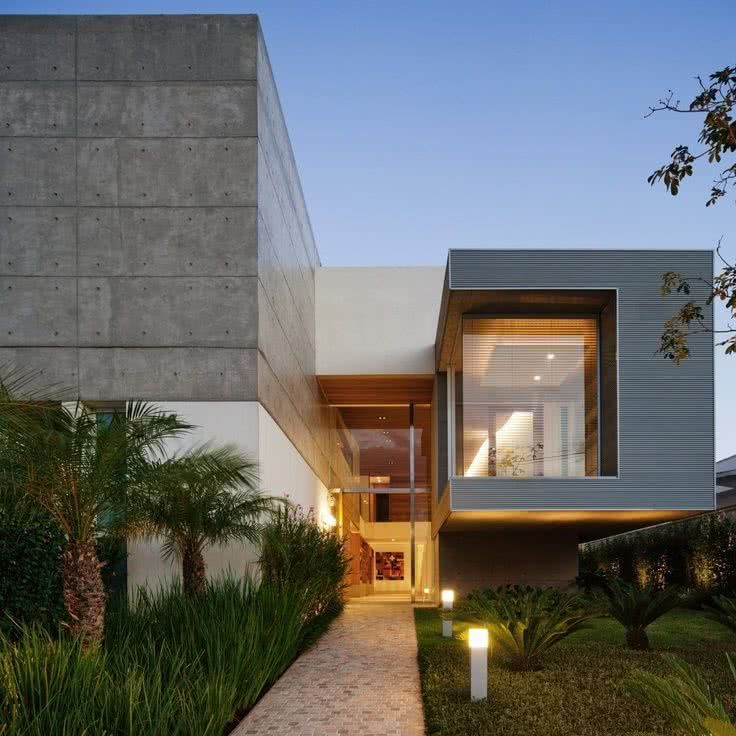 Ceramics
There are also ceramics for exterior cladding that contribute to the energy efficiency of the house, improve acoustic insulation and require very little maintenance.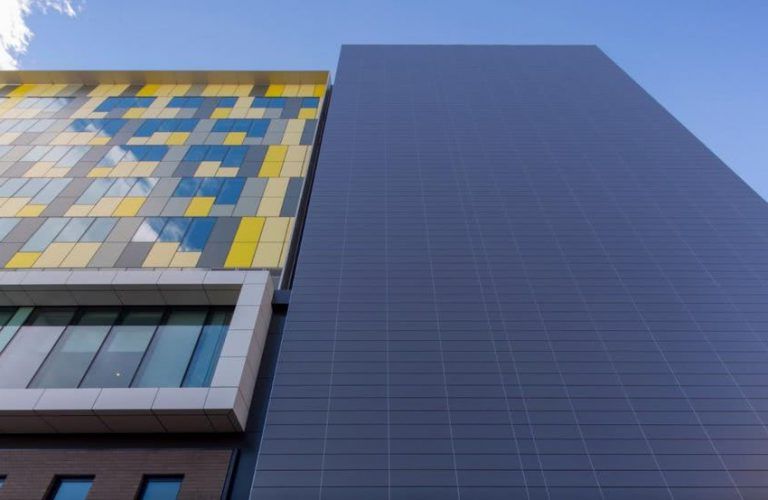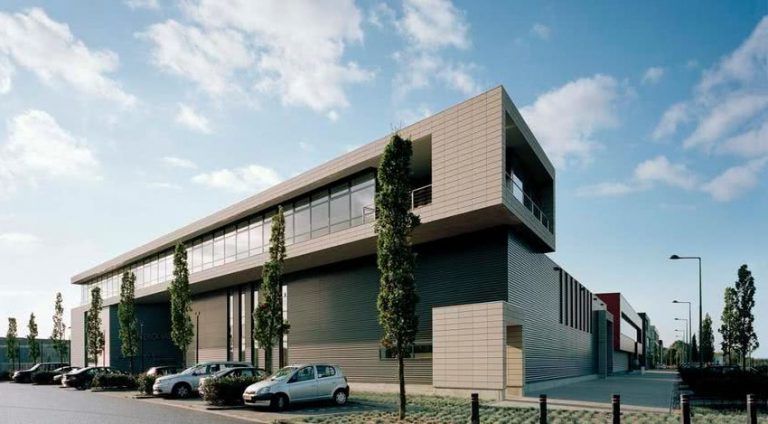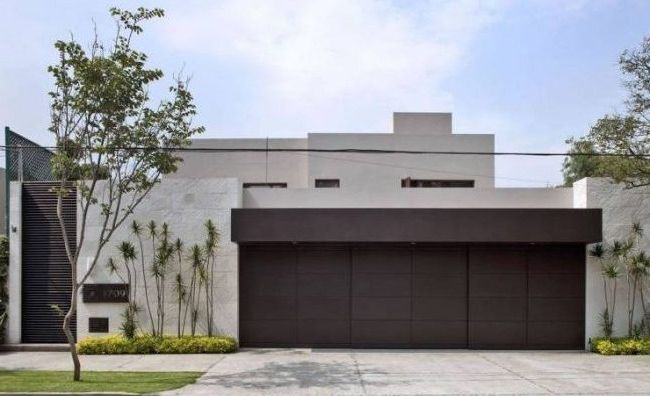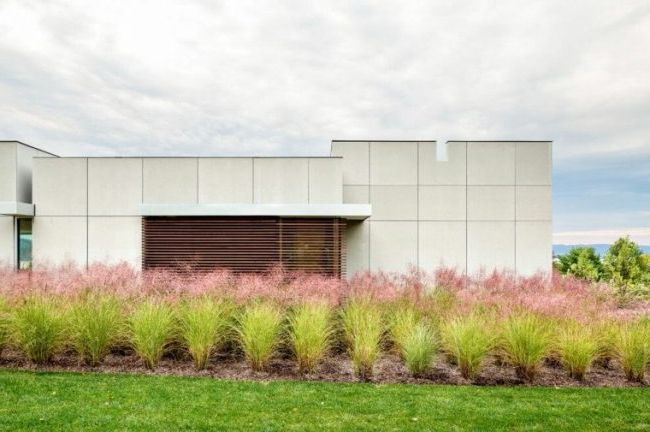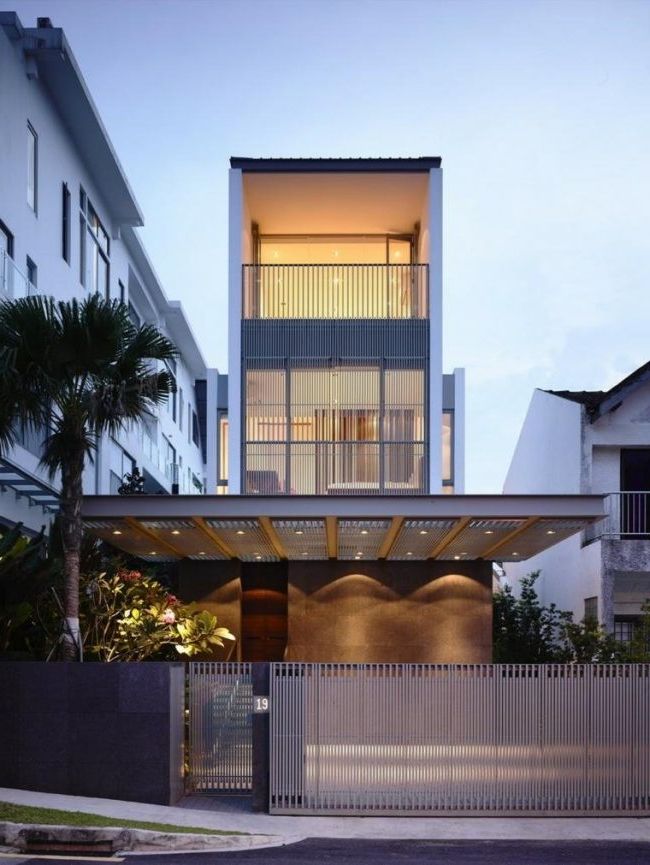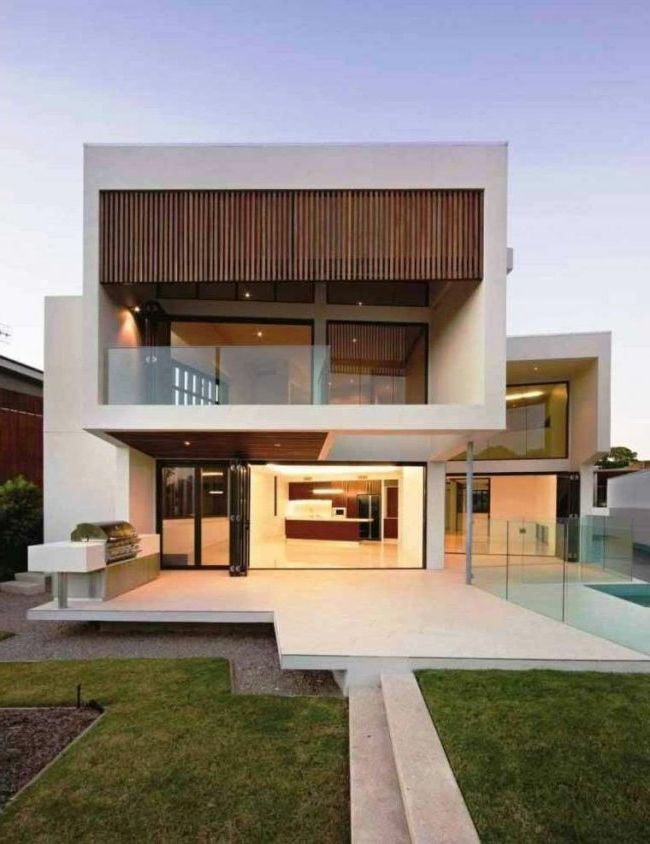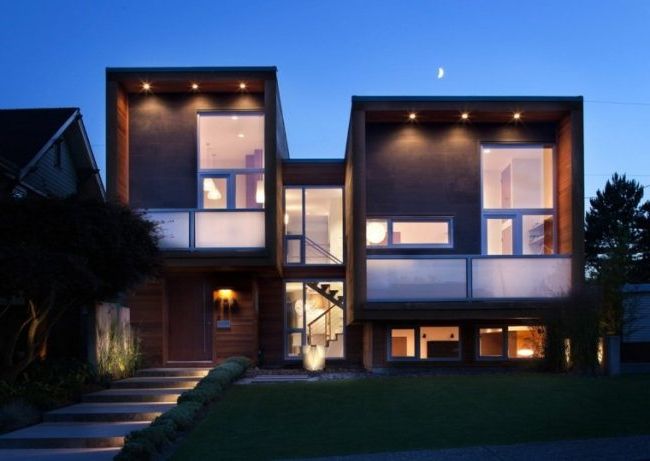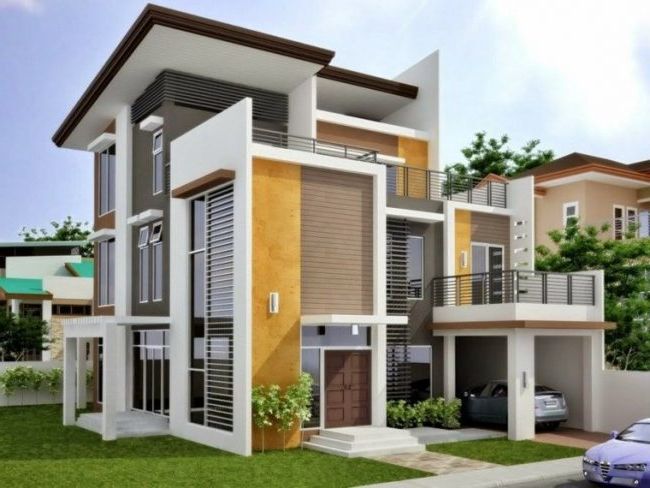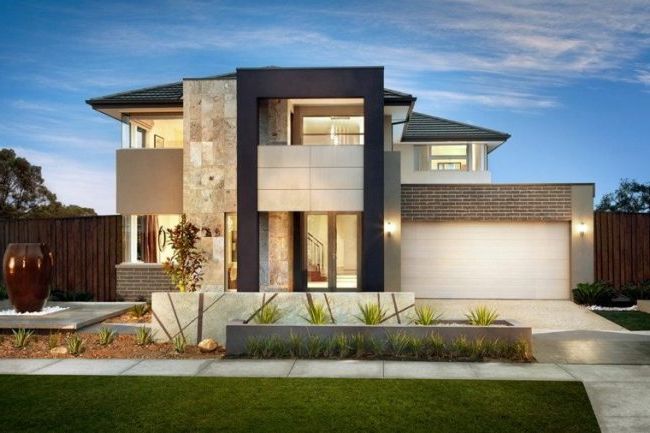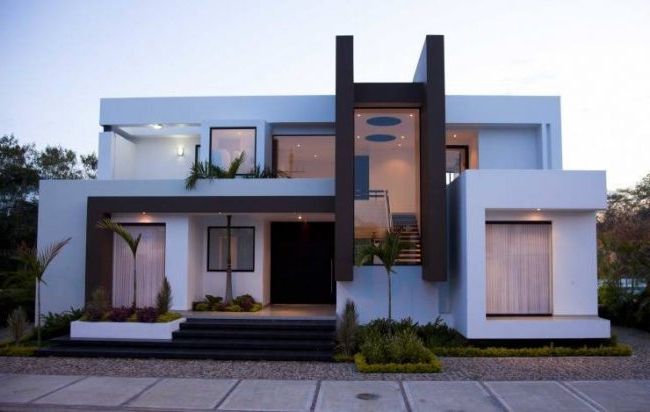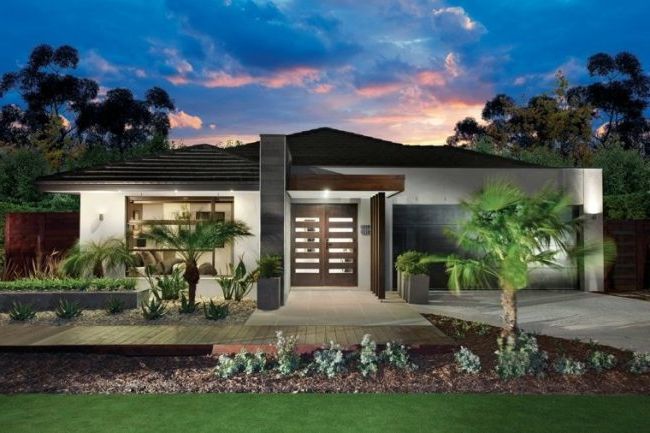 Plastics, metals and glass
They are also a solution to give a modern look. This type of coating offers great durability and resistance to different climatic conditions. They are perfect materials to add texture and interest to minimalist facades.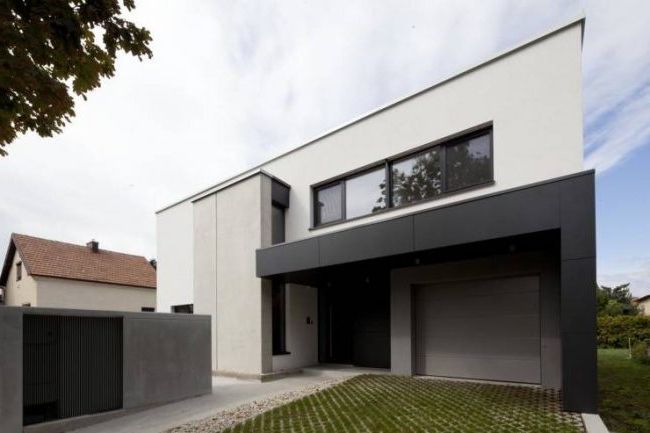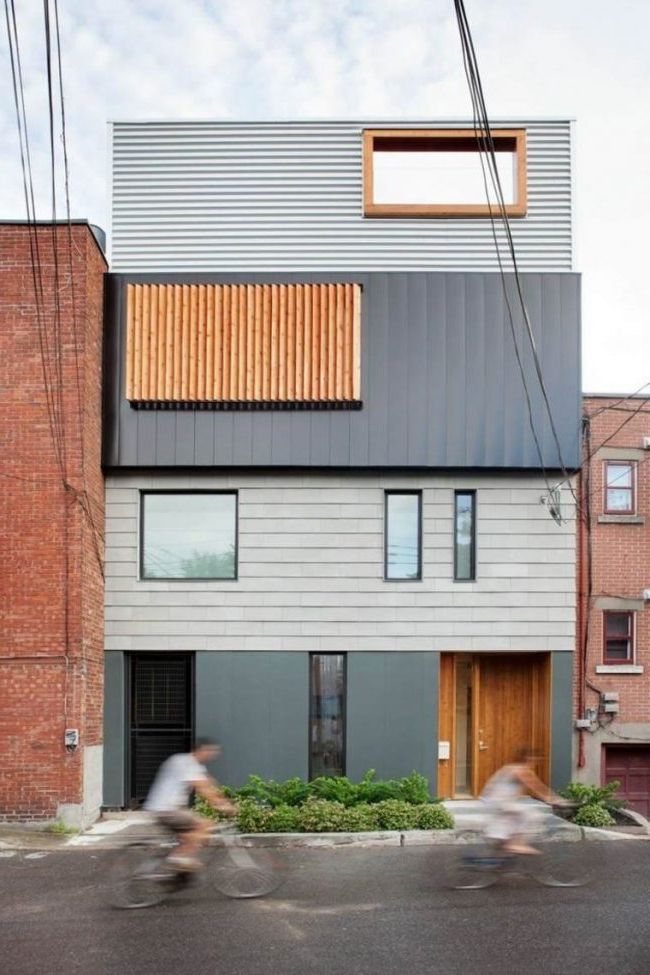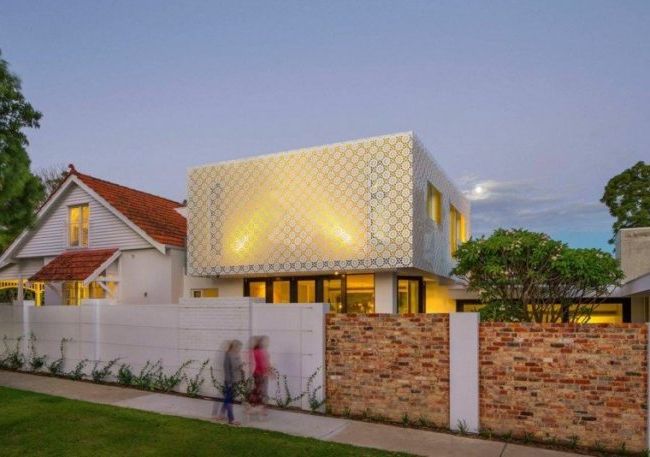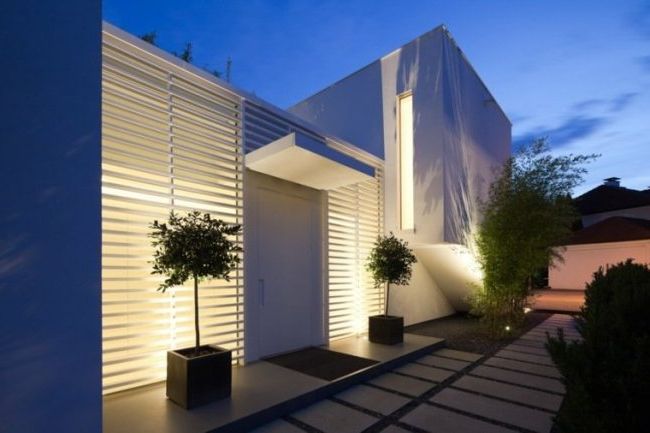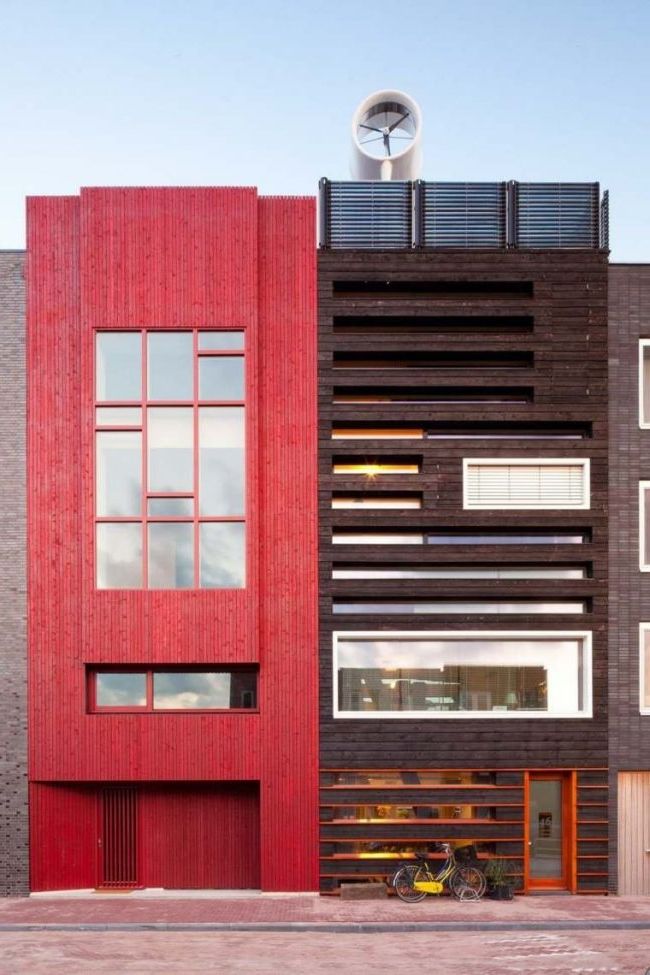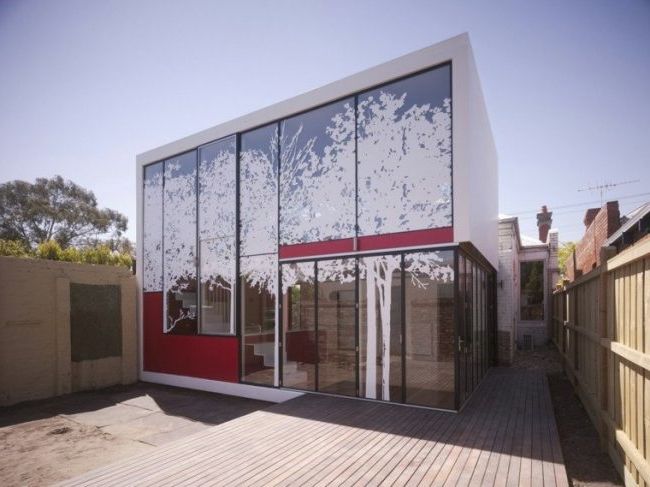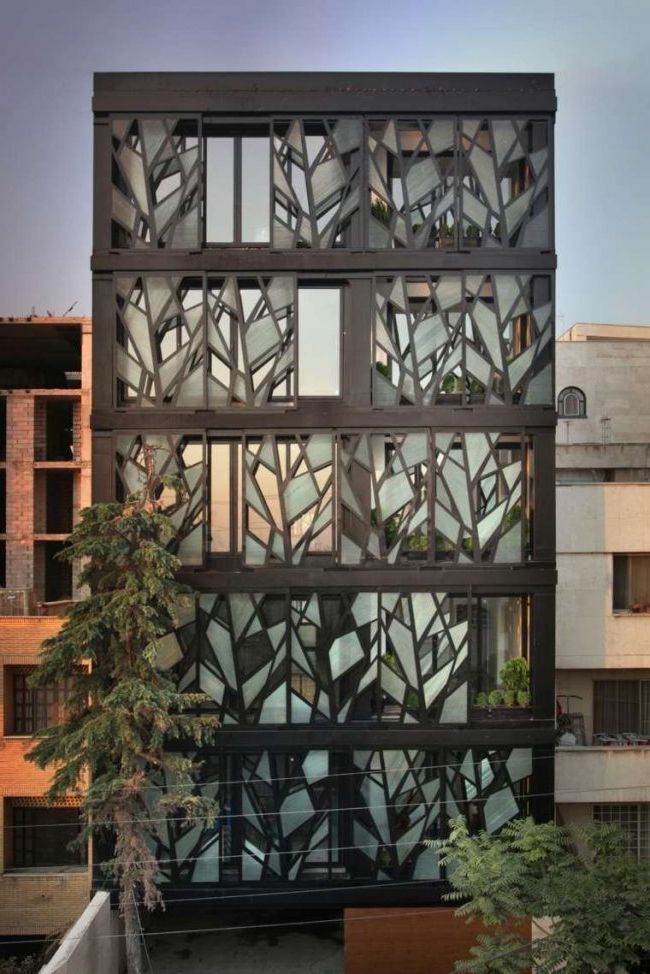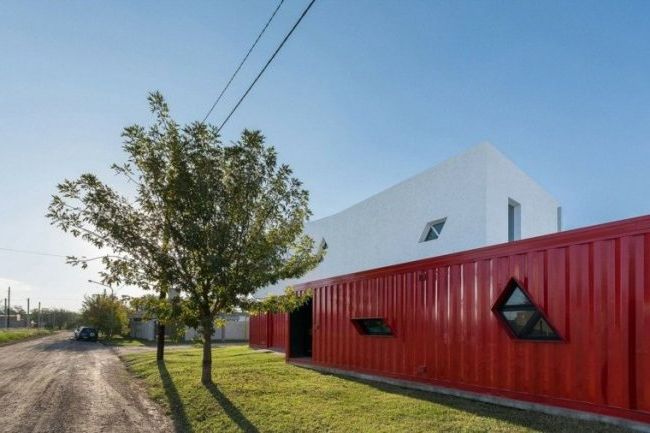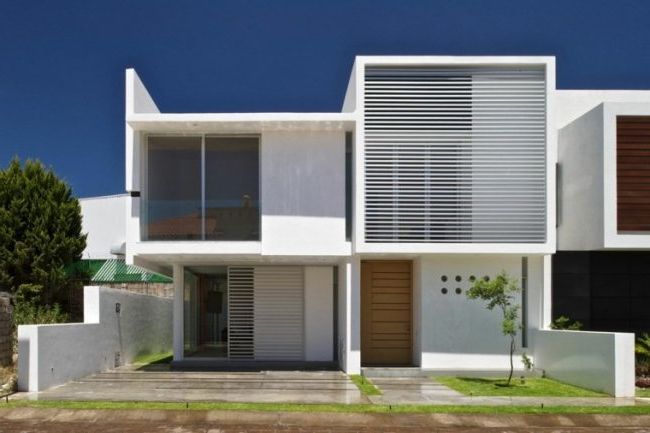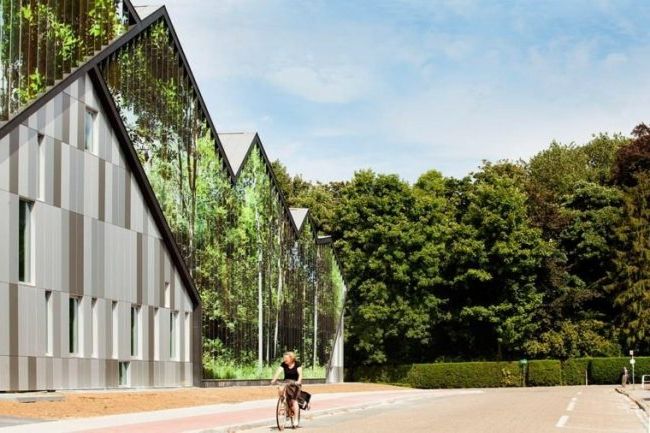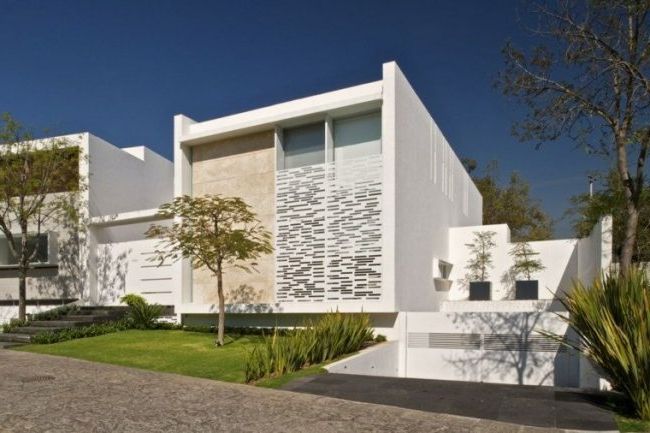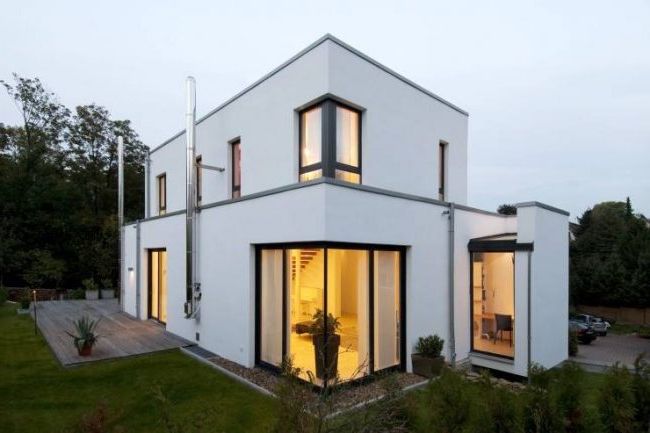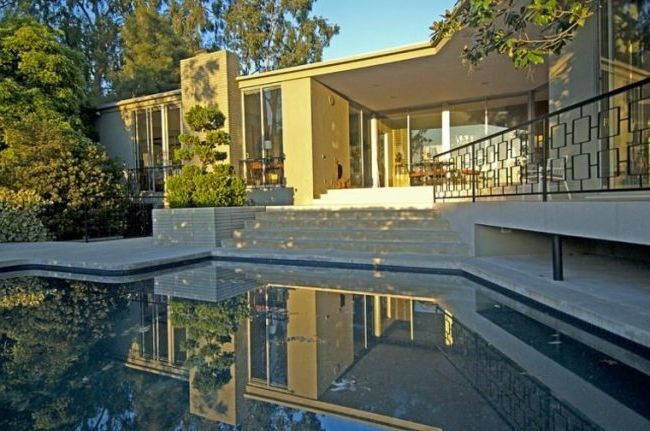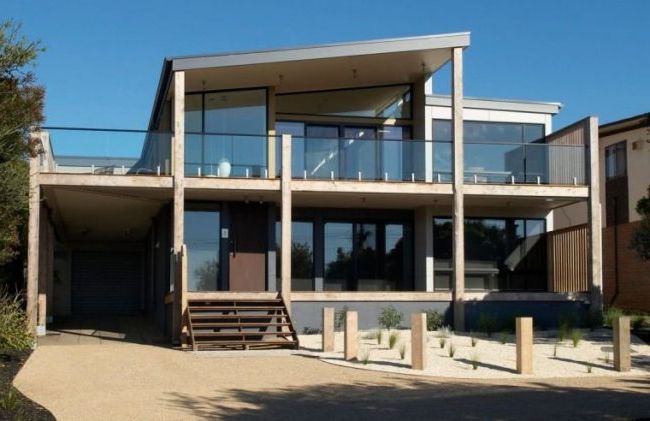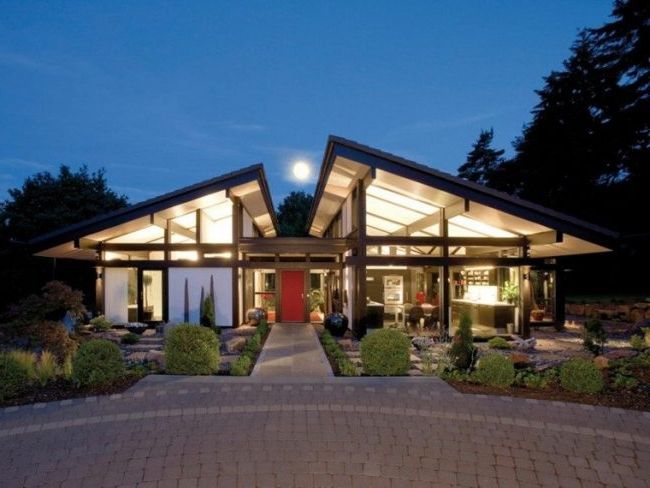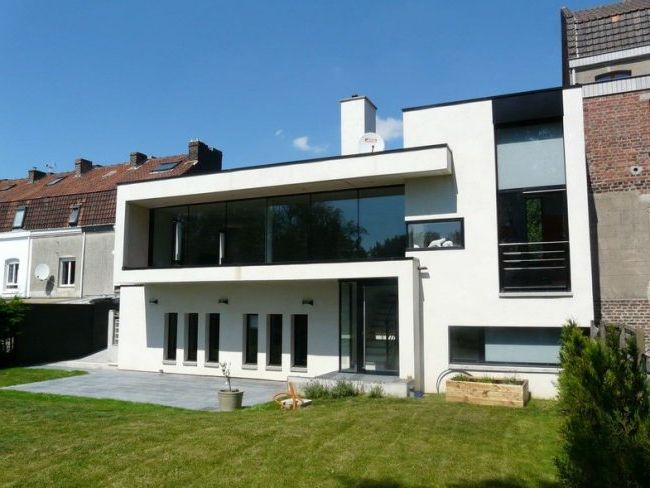 Krion
There are many new materials, which resist adverse weather conditions and offer high durability. They resist sudden changes in temperature, humidity or aridity with great efficiency. A clear example of this is, for example, the Krion from Porcelanosa. A very versatile product that allows finishes in many styles, from rustic to minimalist.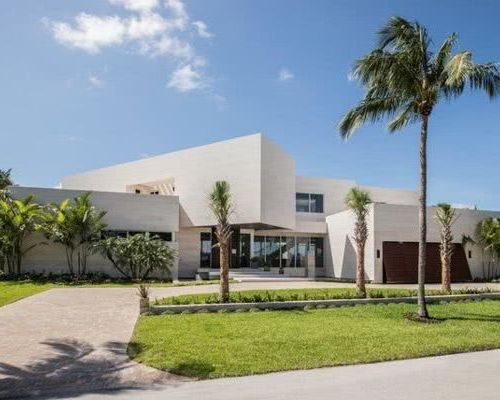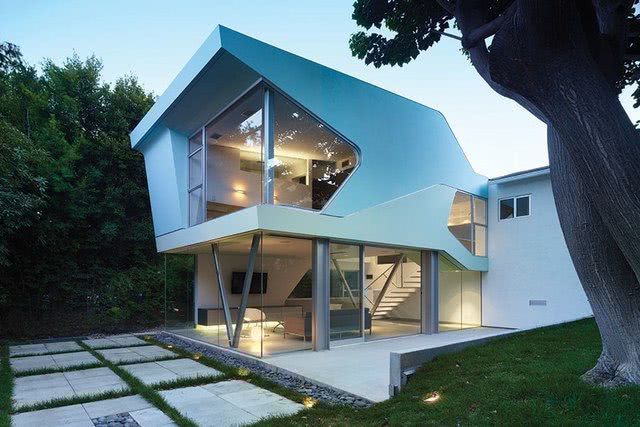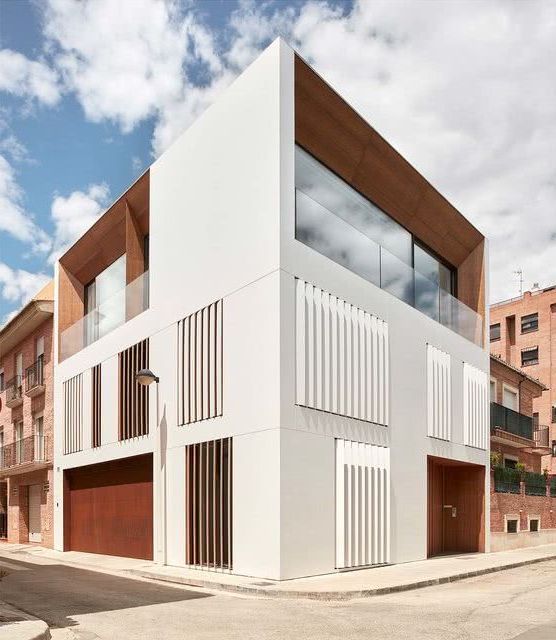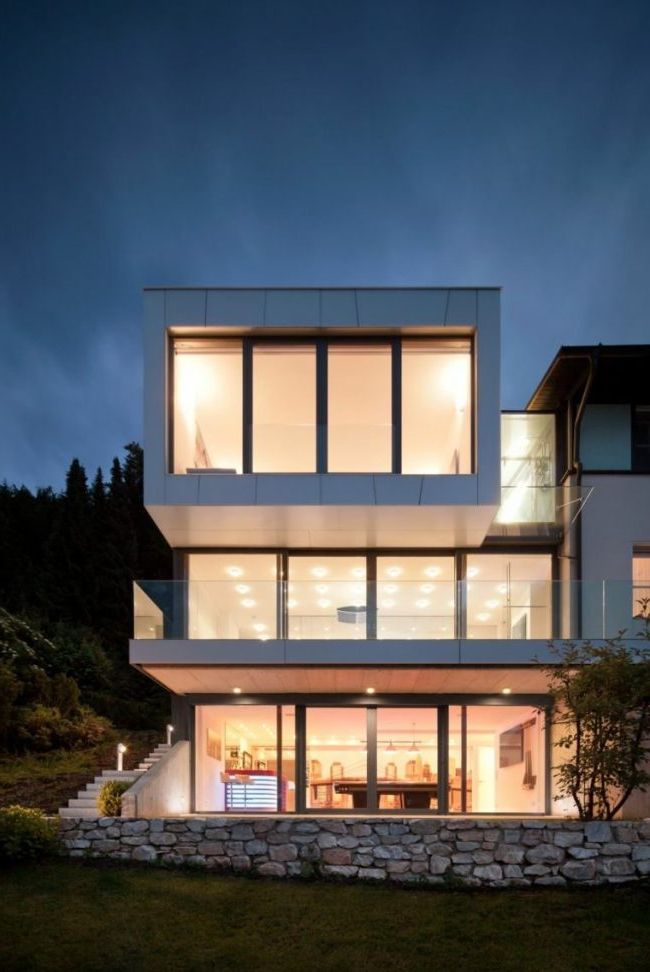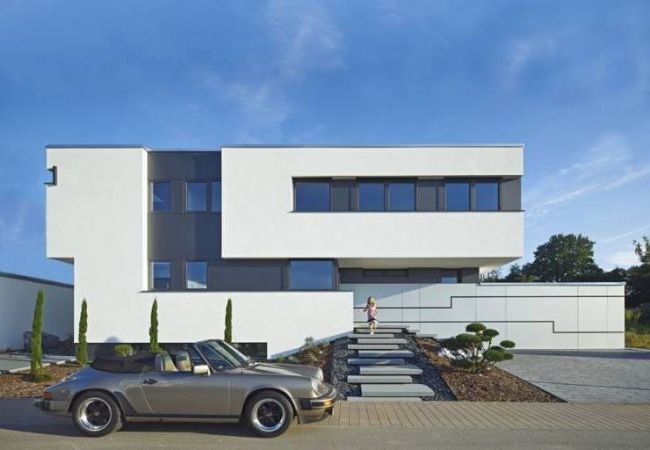 Lighting of modern facades
In general, indirect lighting, which illuminates part of the walls, is what is most used today. It is a way to highlight architectural details and materials.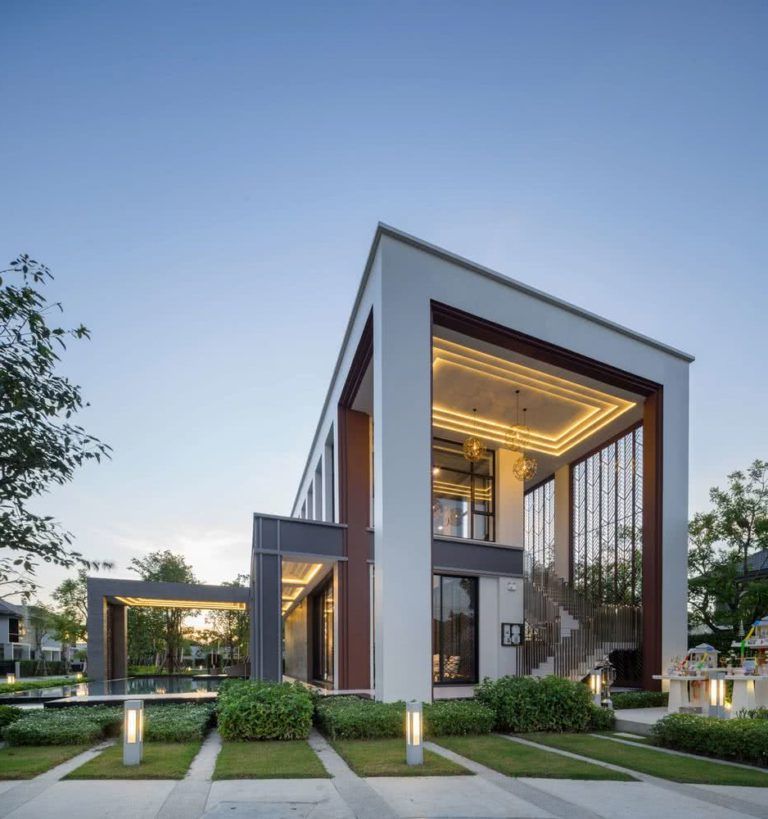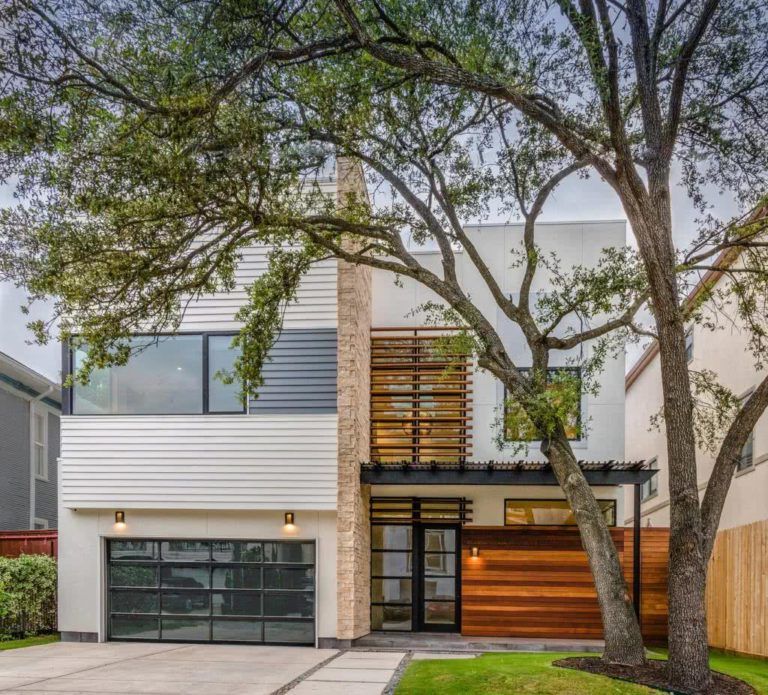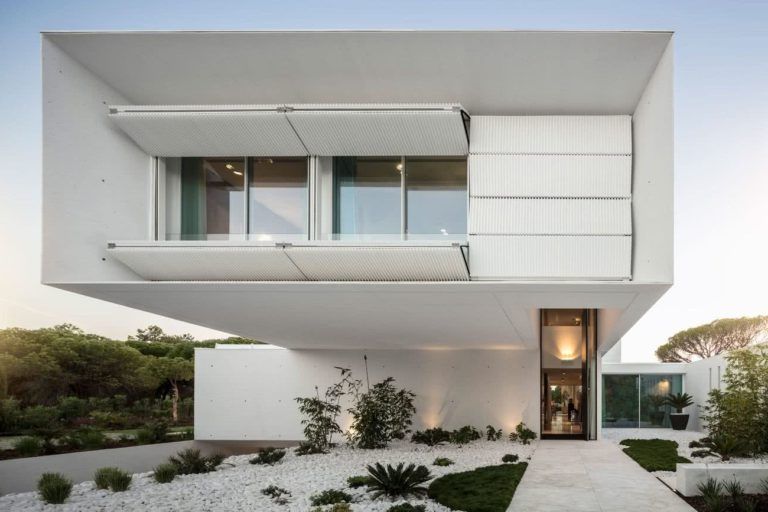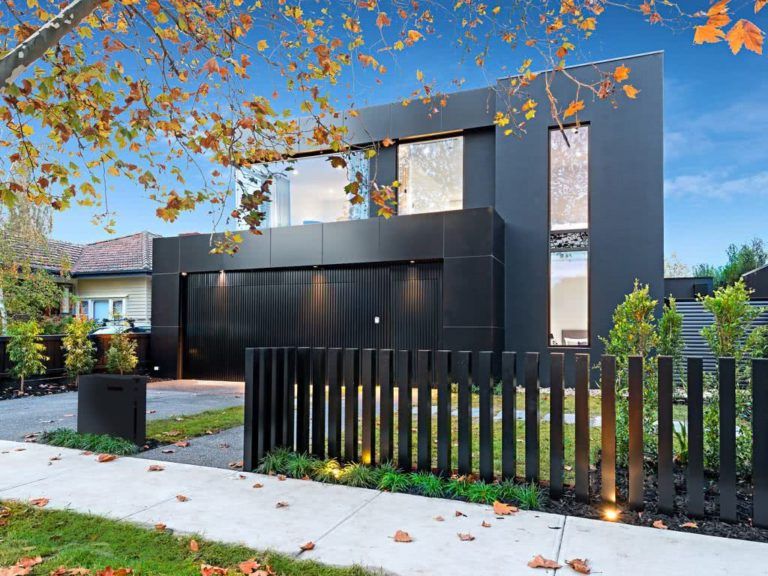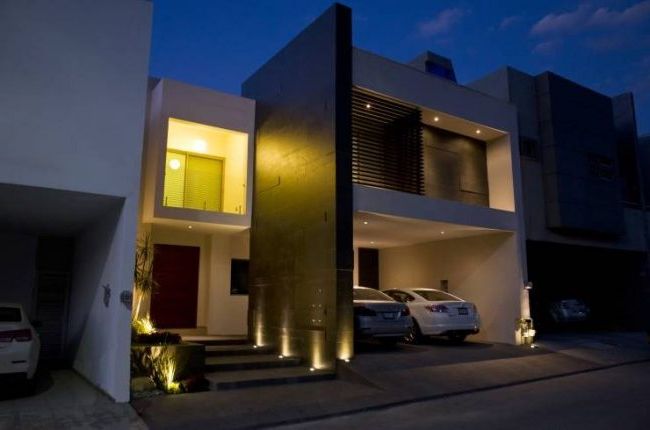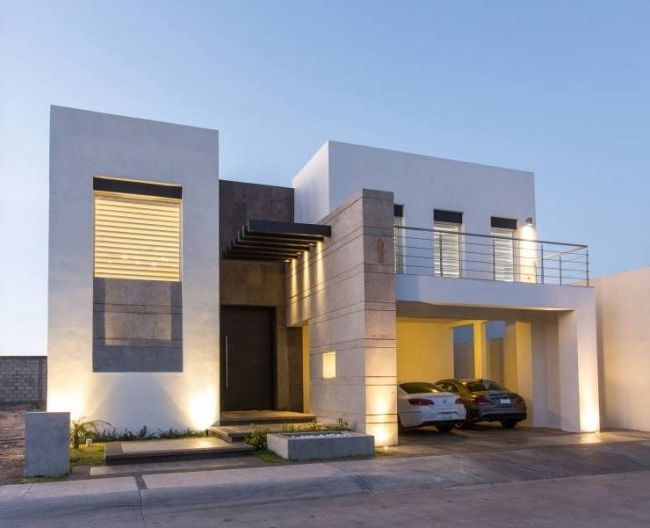 Facades of small houses
Tiny houses can also look fabulous with building trends. Take a look at these examples.