Lamps represent one of the most commonly coveted objects when it comes to decorating, and it is not for less, since they fulfill several important functions. First, they highlight the elements that you want to highlight, second, they provide warmth and beauty to the rooms, and third, they facilitate the task that is carried out in that space.
In this article we will comment on the current trends in modern lamps.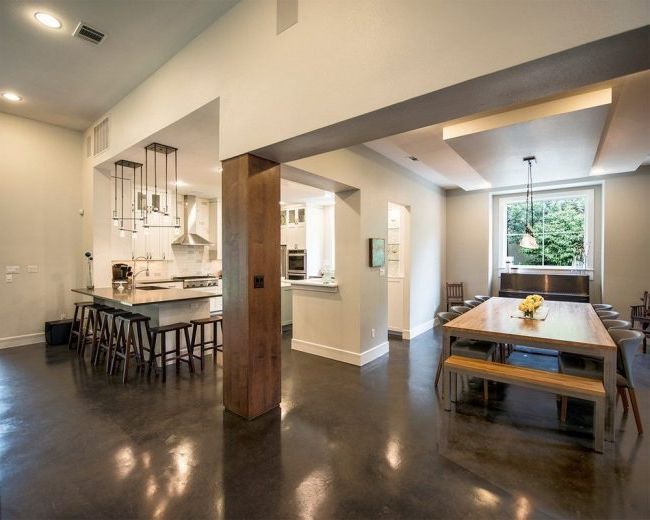 Modern ceiling lamps
Ceiling lamps have great versatility. They can not only be placed in the classic way, that is, on a table, for example the dining room table, but also on a chair or on a specific corner, thus supplanting floor or table lamps.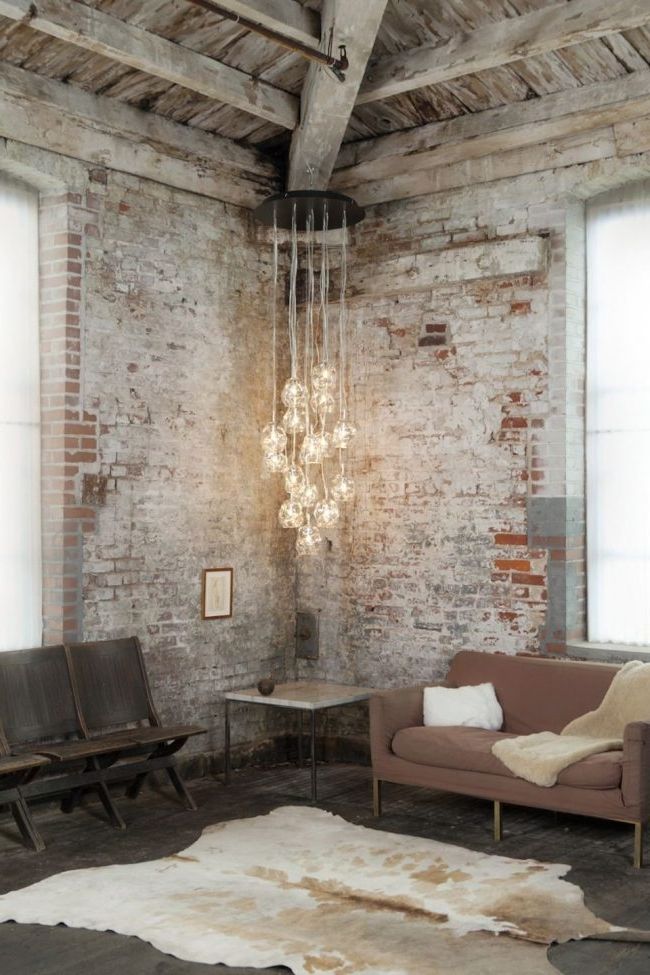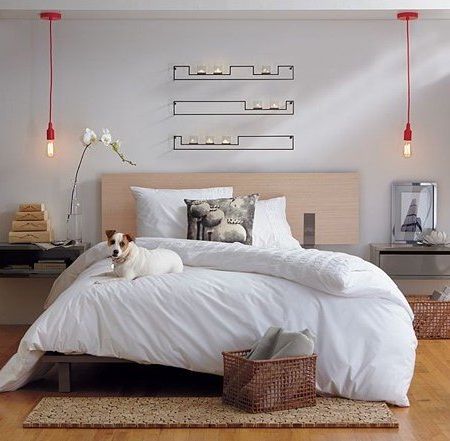 Another possibility to take into account is that they can be placed on a table, but not in the center of it, but moved towards one end. Several coordinated ceiling lamps can also be placed, achieving an interesting composition of different sizes, heights or designs. Another possibility is to place two hanging lamps, one at each end of the table, if it is rectangular.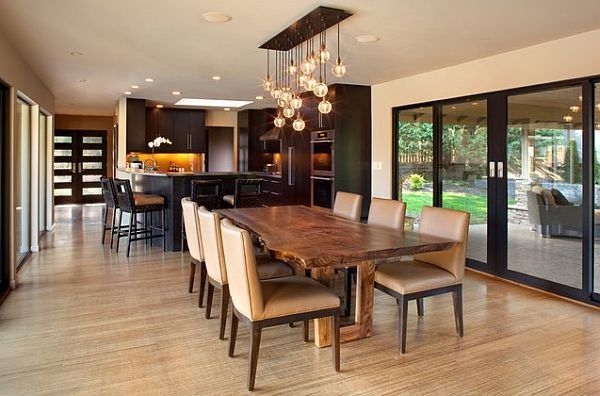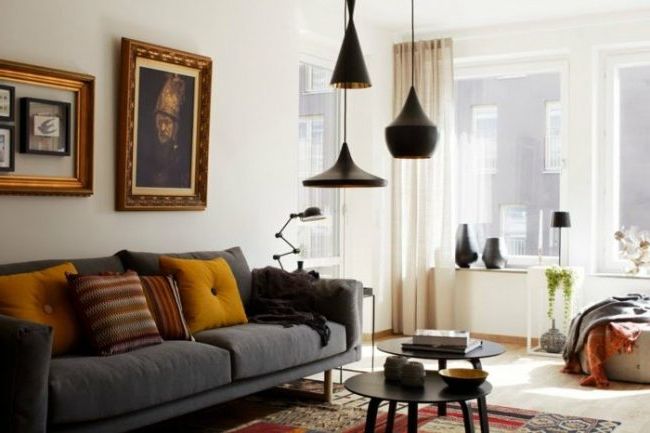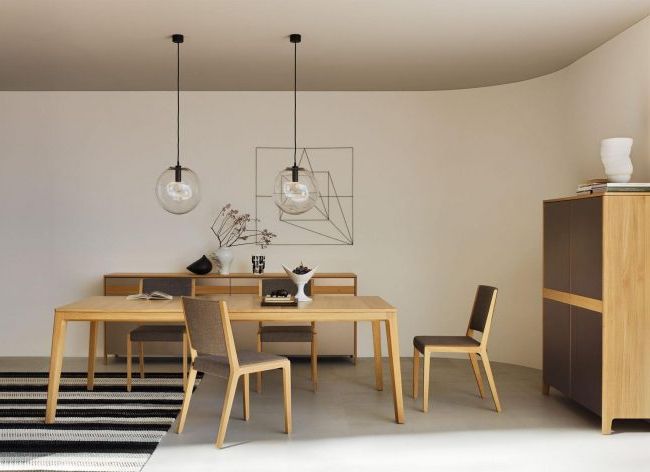 One of the things to take into account when selecting a lamp is its size and the size of the space where it is intended to be used. Its design must also be taken into account, for example: sometimes, a piece with a lot of design is enough for the entire decoration of the dining room. The fewer elements together, the better. If it is very protagonist, no more elements should be added so that it does not get lost in the middle of other objects.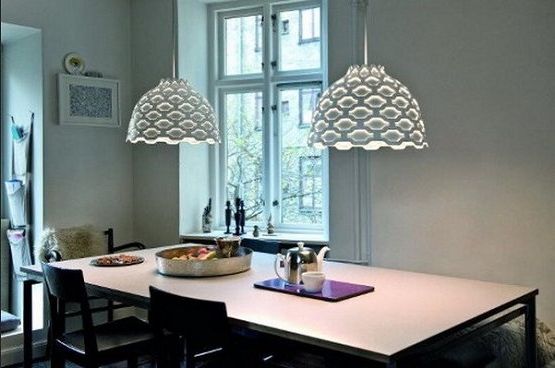 On the other hand, the larger lamps with great design are perfect for embellishing spacious dining rooms, halls or corners to which you want to add prominence.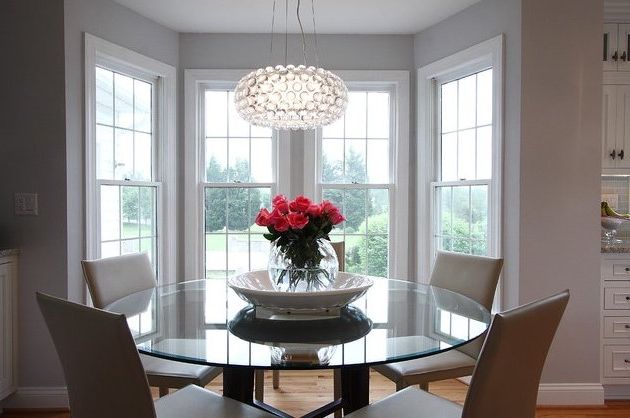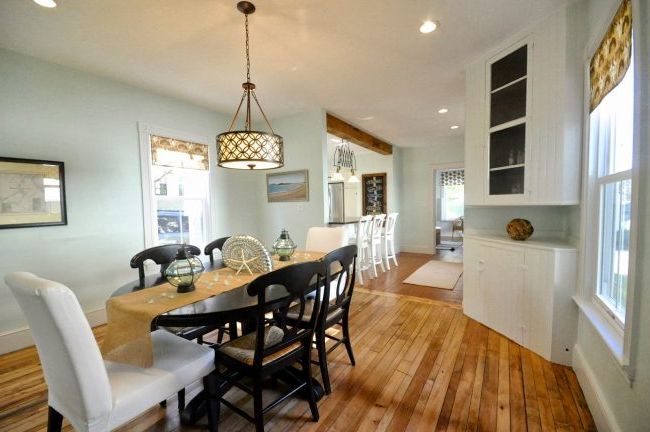 Another very important trend today is the use of modern low hanging lamps. They are used to illuminate decorative surfaces or fixtures, for example, a vase on a table.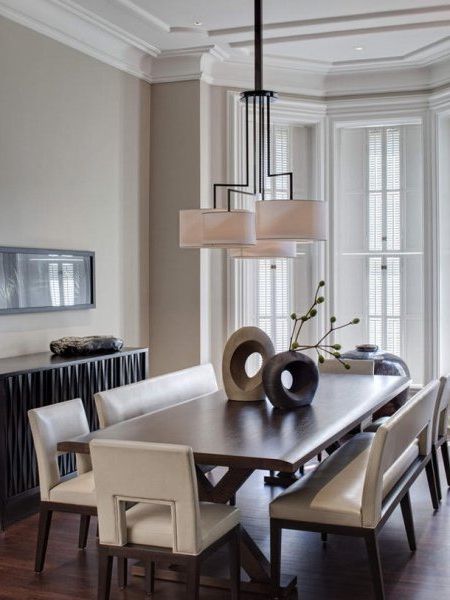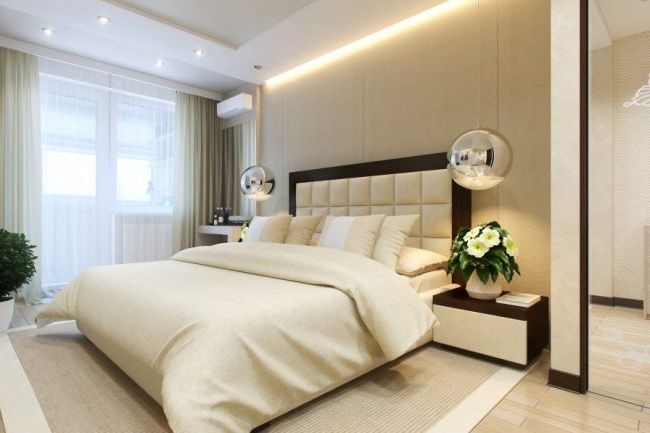 Another proposal is the industrial trend, in which the bulb is the lamp and the cables are visible.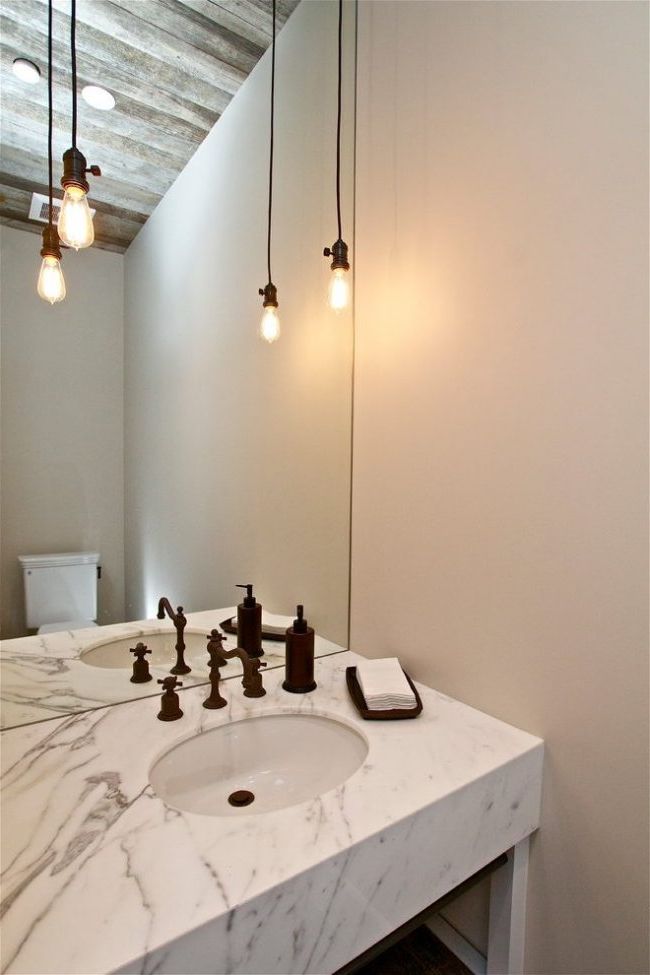 Modern wall lamps
Whether you are looking to add an accent to your interiors or need more lighting, wall lamps are great allies in decoration, so we bring you some ideas to incorporate them.
Lighting is always one of the components of our houses that is neglected, even though it is one of the most important. That is why the incorporation of these modern wall lamps can make your rooms more functional and provide the necessary lighting in the darkest areas and corners.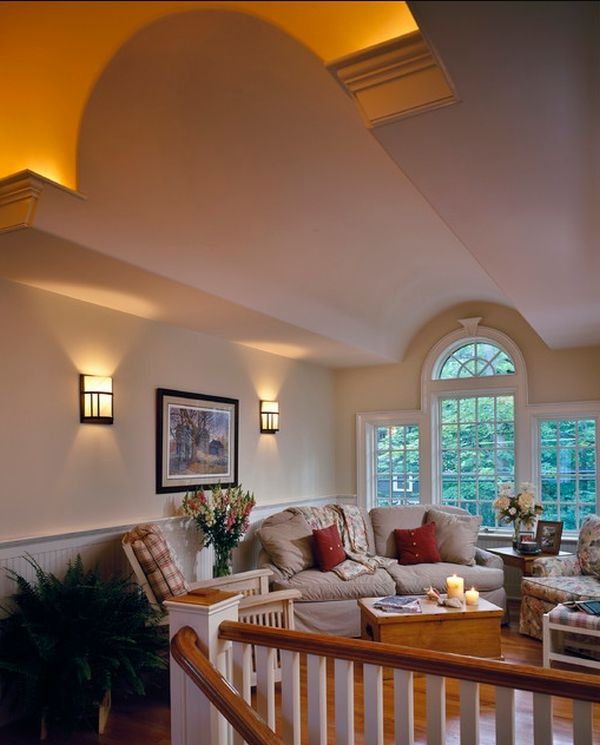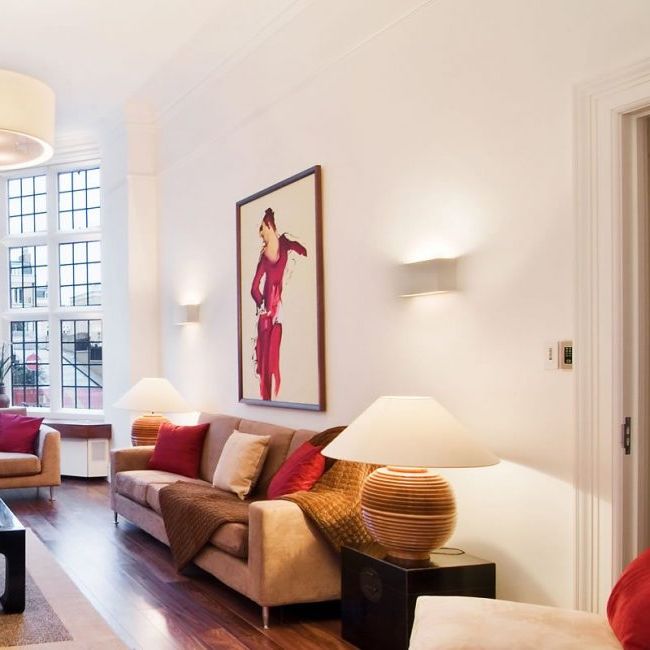 Regarding wall lamps, not only can they be used to illuminate a room, but we can also benefit from their beautiful decorative designs.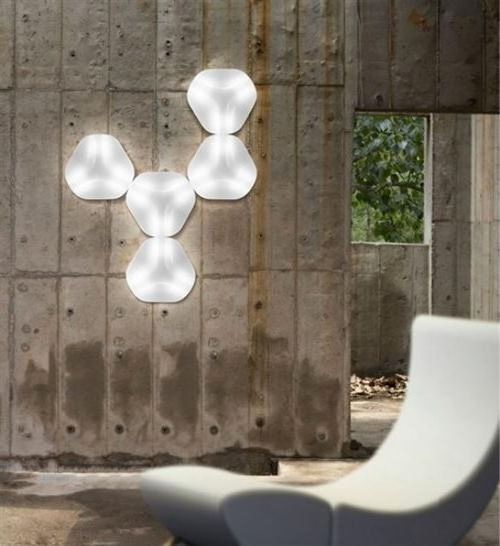 They can supplant pendant lamps, floor lamps and even table lamps.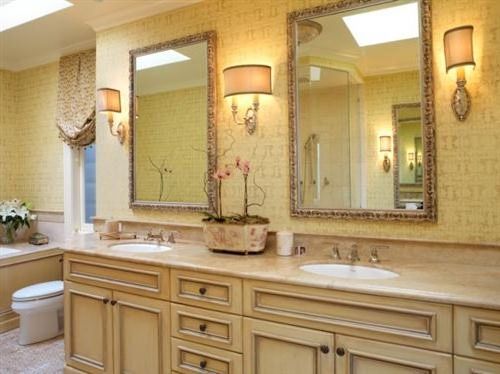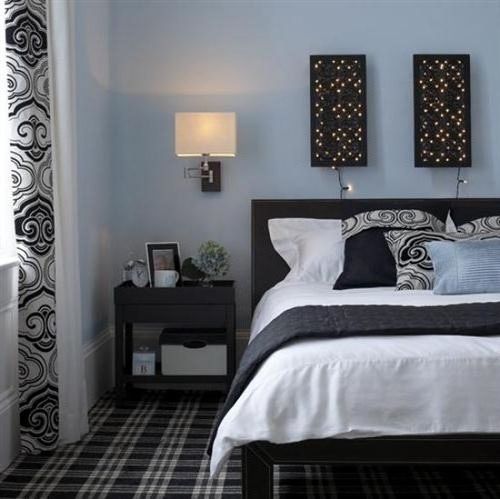 In the past, lighting was reserved for those areas where the cable had to be long enough to reach the plug, but today we can benefit from cordless lighting, making the light in our spaces more uniform. In addition, the ceiling lamps, which were the best alternative we had, did not illuminate corners and dark areas either; For all these reasons, modern wall lamps are an excellent form of lighting.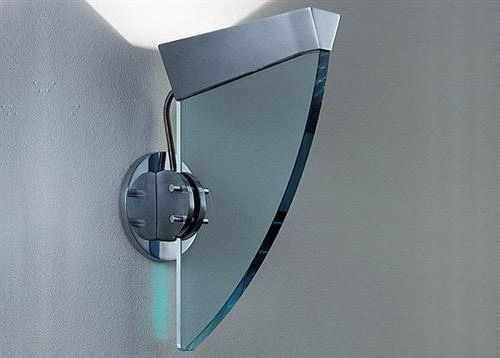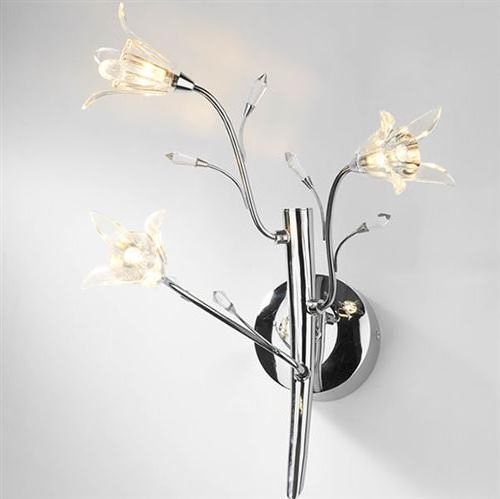 Aside from thinking of wall lights as just functional, considering them as architectural statements is the best way to add interest to your interiors.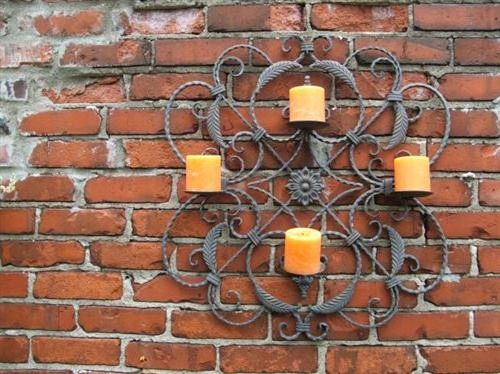 Ecological lamps
Today, creativity increasingly plays a central role in industrial design, since the most ingenious generally wins, which has made a huge number of objects appear on the market that were never thought of before, and lighting is also really played a lot. , so much so that nothing surprises us anymore. Recycling is also gaining prominence, as a way to save resources and minimize the negative impact on the environment. And when creativity is combined with recycling, very original and innovative lamps can be achieved.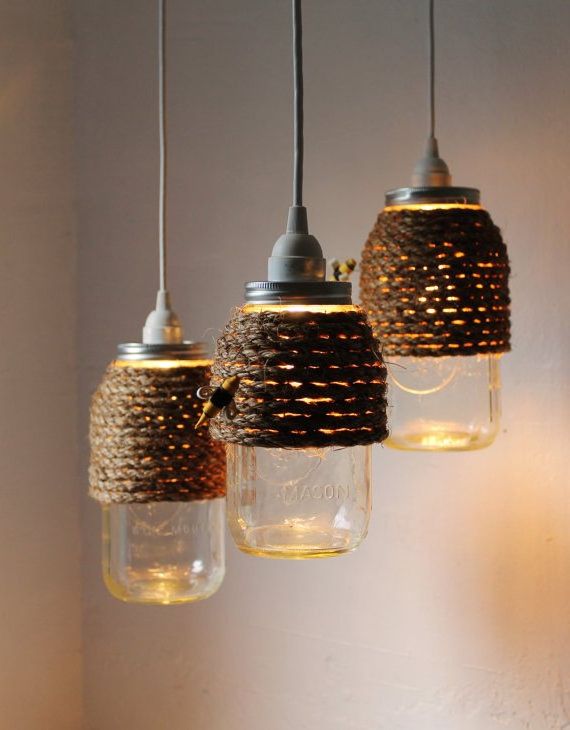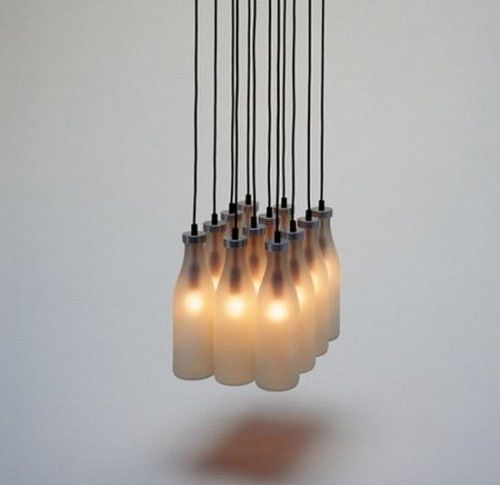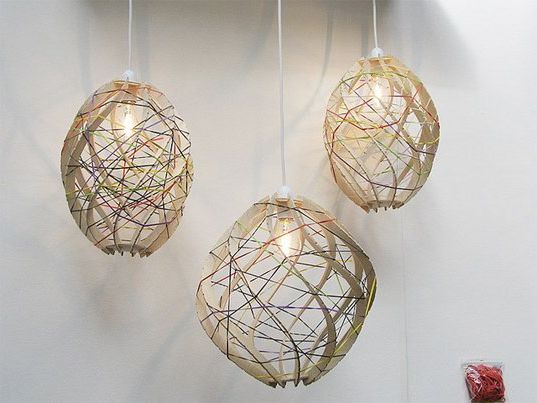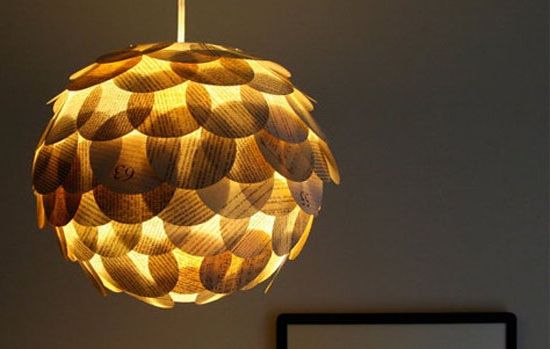 So if you were looking for a type of modern, original and playful luminaire, the market offers a lot of possibilities, or we can even make our own lamps.
Solar lamps
Solar lamps are also being used more and more, due to the energy savings that this implies. There are plenty of deals to be found in the market.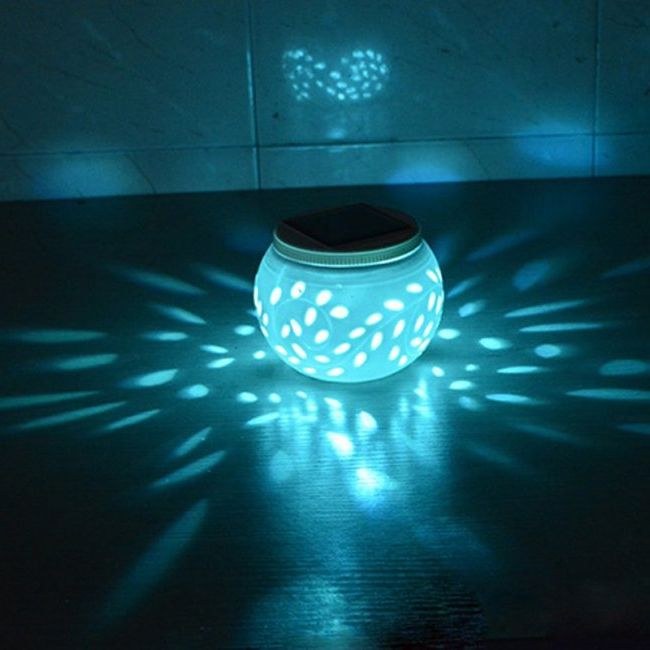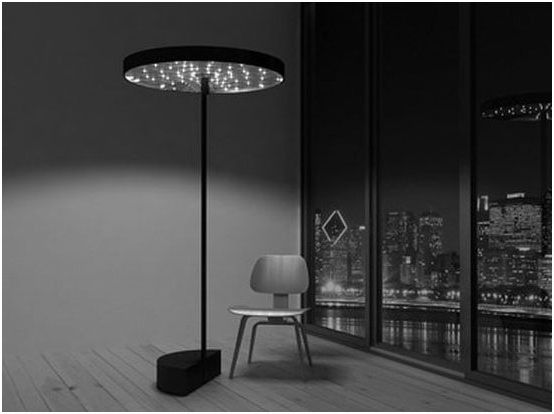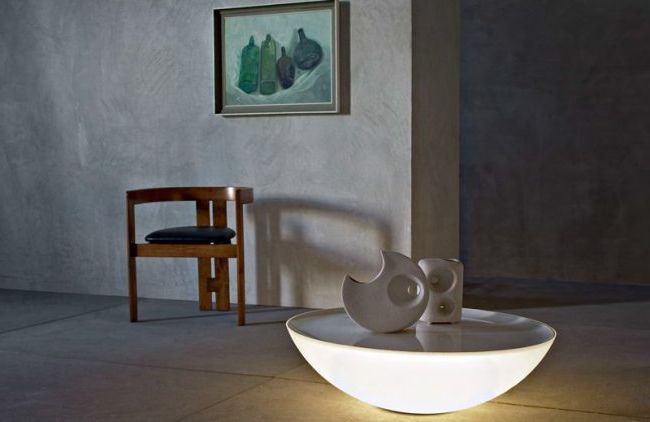 Having lamps in the garden is always a good idea, since it can be used both for security, as well as to highlight the plants or set the scene for a party. Having flowers in the living room also helps to decorate and highlight the space. Now, having both in a single element and also being self-sufficient would seem to be the perfect decorative and functional element. And it is so; Let's see a modern flower-shaped solar lamp, which combines all this.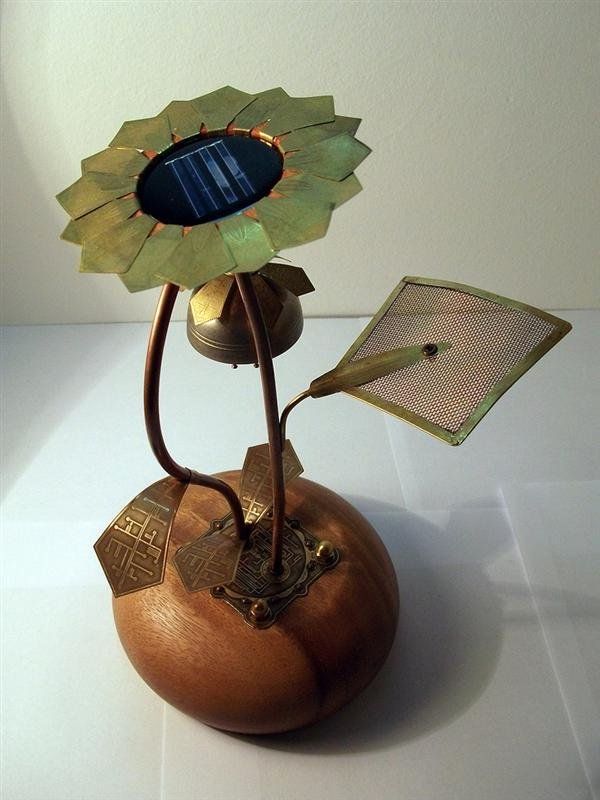 With an original design by Gozdom, what is in front of our eyes is nothing more than a bronze flower, equipped with LED lights and a sunflower that is actually nothing more than small solar panels. The base of all the work is polished hardwood, with a carved bronze inlay, which is what gives rise to the rest of the floor.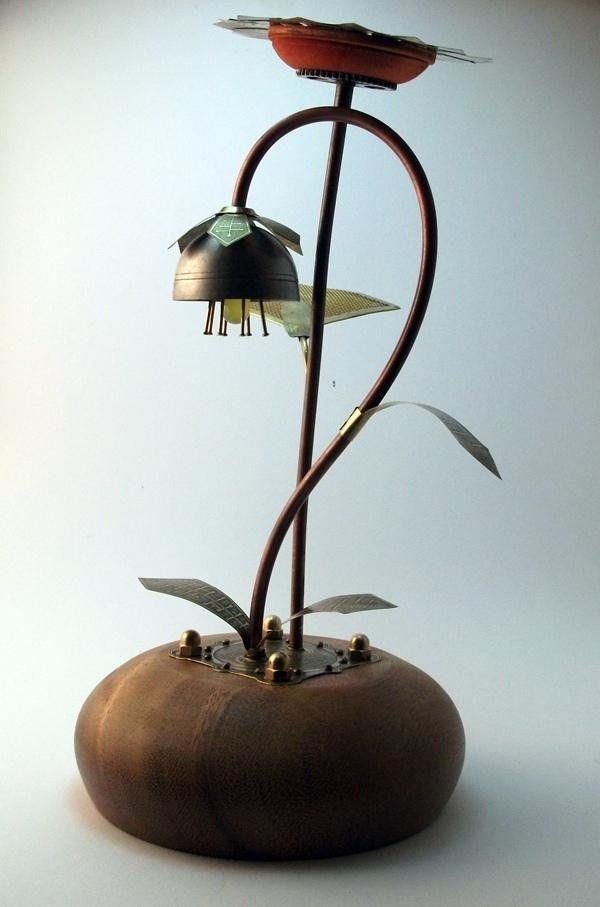 A true work of art, made by hand, which can be used, as we said, for any space in the home, as long as you remember to charge it with sunlight itself. It will be attractive to see it in the garden, but it will also attract attention inside the house, therefore it fulfills the objective of being a highly striking and interesting decorative piece.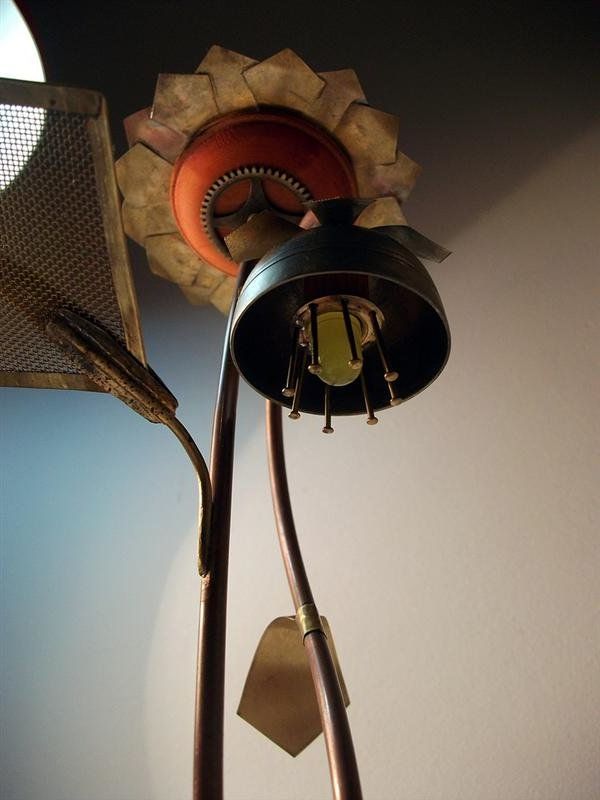 LED light guides
Lighting with LED light guides has also become increasingly fashionable.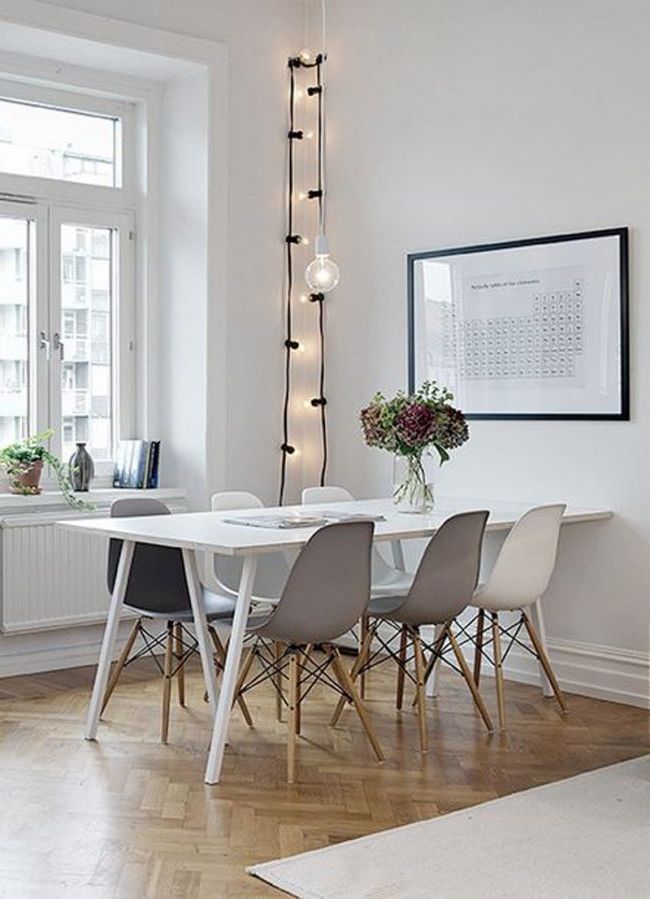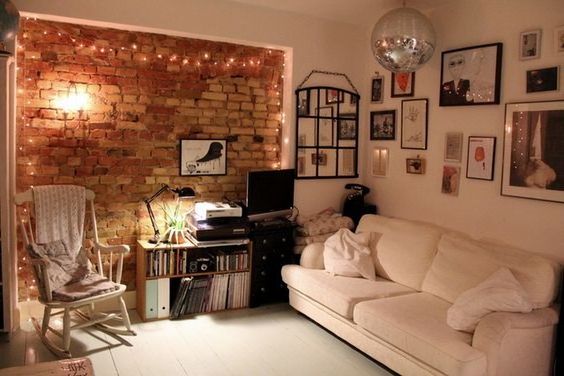 These, for example, are quite cheap and give phenomenal results, your electricity bill will not increase either since most work with 1-2 normal batteries and last a long time.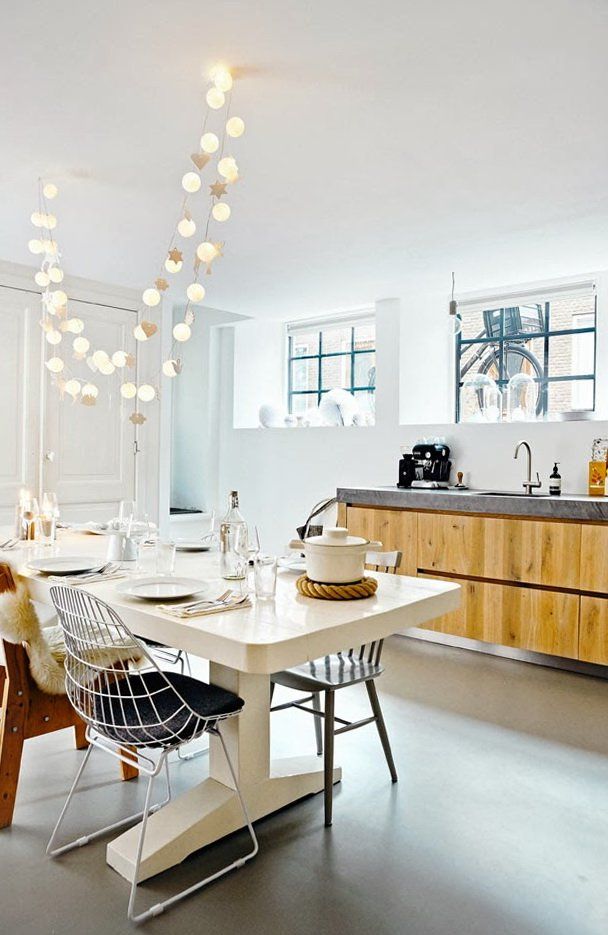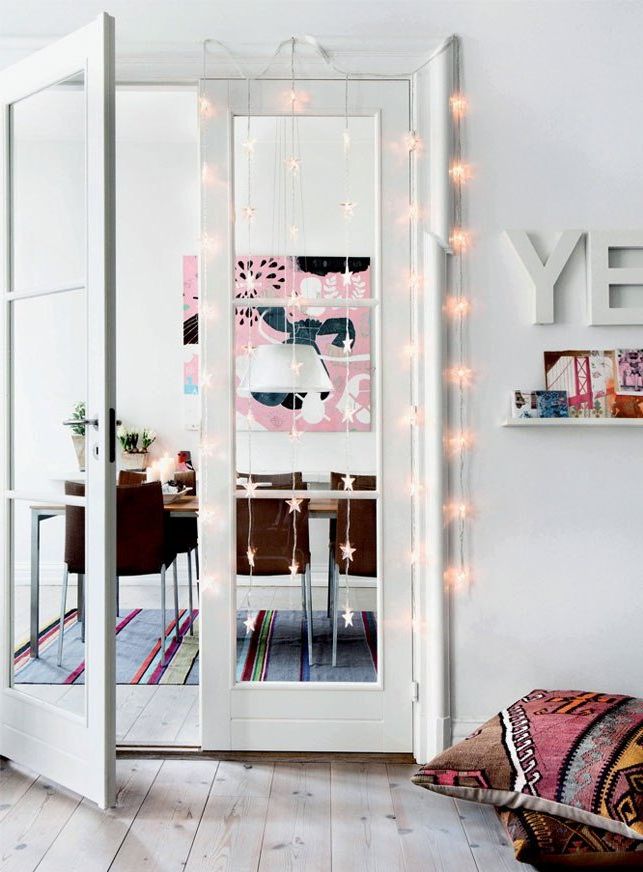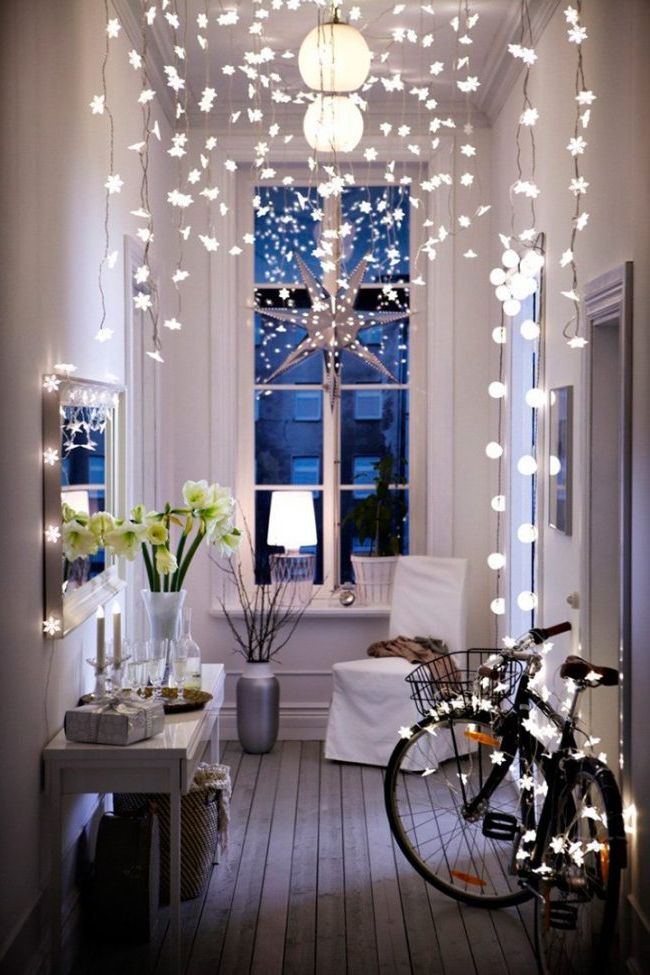 They are also in different textures, not just colors, for example, paper lanterns similar to Chinese lanterns, which can be put on a shelf.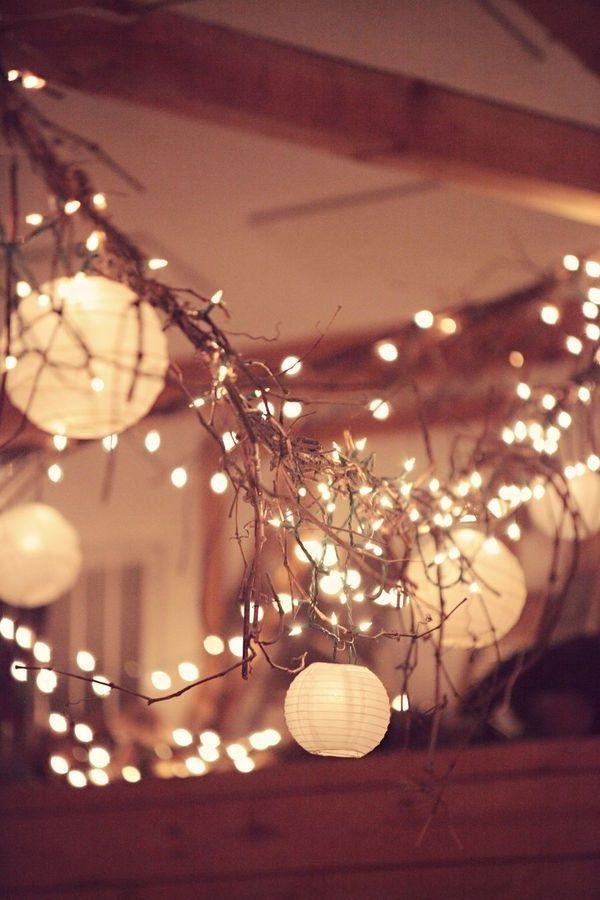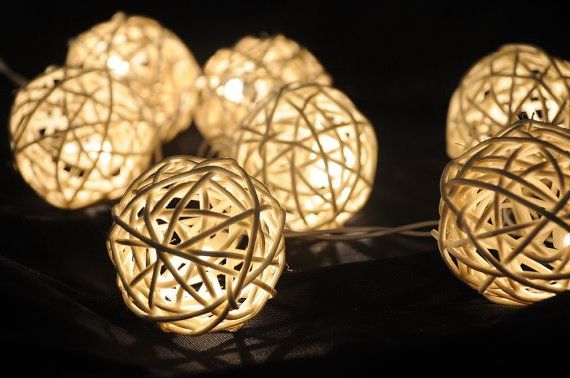 Blue has always been associated with the bathroom, perhaps because of the implication of water in that room. How would it be a relaxing bath with some blue lanterns on your head or around the window.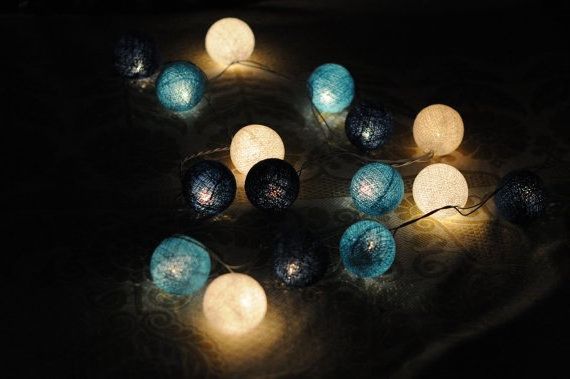 They could also be put on a patio for a party or a simple late night dinner on a summer night.
It would also not be bad to illuminate the corridor to the entrance of your house mixing the lanterns between the plants or on the door.