It's been a while since the hall ceased to be that solemn space to which only visitors had access. Discover here a friendlier option.
The living room is almost always the room with the largest surface area in the house and its size increases with the current trend of integrating the hall and the kitchen in the same space. Its decoration and its distribution raise many doubts and to solve them our best resource is planning. Taking into account the measurements and floor plan of the room, as well as the location of windows, bay windows, radiators, fireplace or the presence of columns and pillars with their setbacks, is essential.
Knowing the characteristics of the living room is the starting point to avoid mistakes such as buying an extra long sofa that does not fit, because it was chosen by eye, or it does fit, but it does not allow you to open the access door to the terrace. Size matters, but also respect the passageways, because when moving around the living room you should never encounter obstacles, such as a coffee table so large that it is too close to the sofa —a distance of 40-50 cm is recommended— or a auxiliary table that interrupts the passage to reach the TV cabinet.
Lighting is another issue that is successfully resolved if, previously, the various activities that are carried out are taken into account and if it is chosen accordingly. To get it right, several well-distributed points of light must be combined to create environments and, even better, install dimmers or intensity regulators, to adapt it according to personal taste and the amount of natural light that the room has at all times. As for the decoration and the choice of furniture, rushing is not good. The living room is no longer the space to receive visitors. It is necessary that what surrounds us, from the sofa to the vase, makes us feel good in our house.
Are you going to reupholster?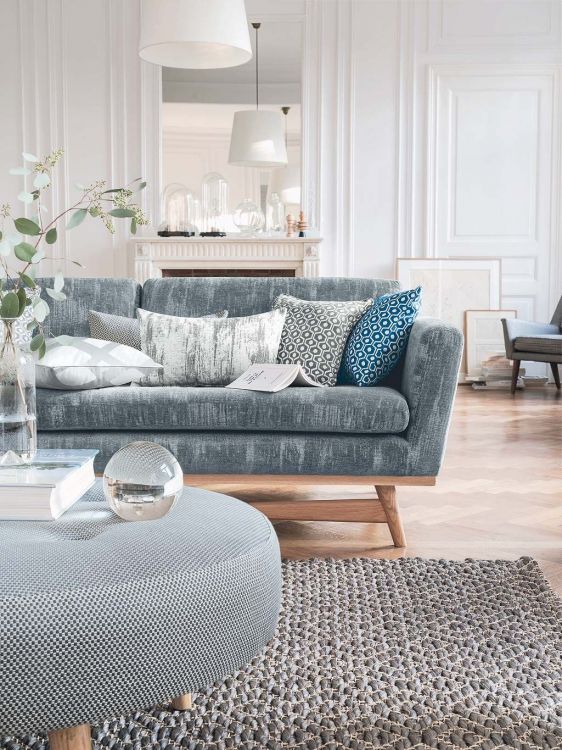 Look in the upholstery technical sheet for its resistance to wear and tear, according to the Martindale test. Values of 15,000 to 25,000 Martindale cycles indicate that the fabric is suitable for daily home use and 25,000 to 30,000 cycles for heavy daily home use. Cadiz Collection, by Camengo
(from €56.40/m)
disparate sofas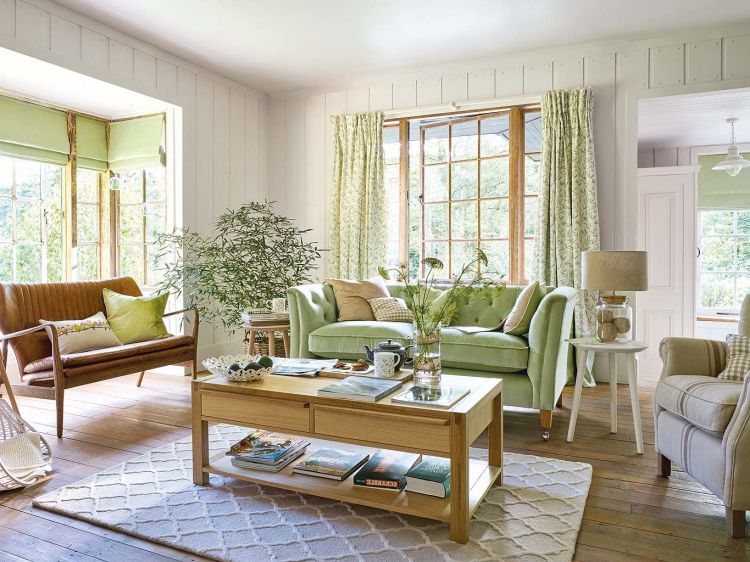 The fusion of styles allows it. In this room, a chesterfield and a vintage-inspired leather design are combined, and each piece retains its hallmarks. Maintaining chromatic homogeneity in textiles and materials such as wood, as was done here, gives cohesion to the environment. From Laura Ashley: sofas (€3,060 each); curtain and blind upholstery (61 and 44 €/m); tables (from €145) and carpet (€425).
Sofa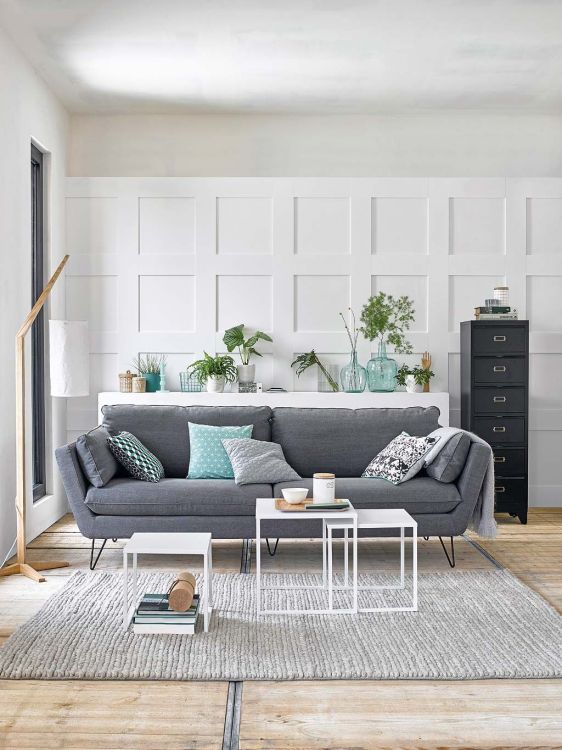 Try placing the sofa away from the wall; This is usually the most used distribution, but in large spaces you have the option of looking for another location. Thus, in addition, you can place a piece of furniture behind it or create another environment.
Sofa (999 €); tables (€149/3); lamp (€189) and rug (€169). Everything from La Redoute.
mustard tone sofa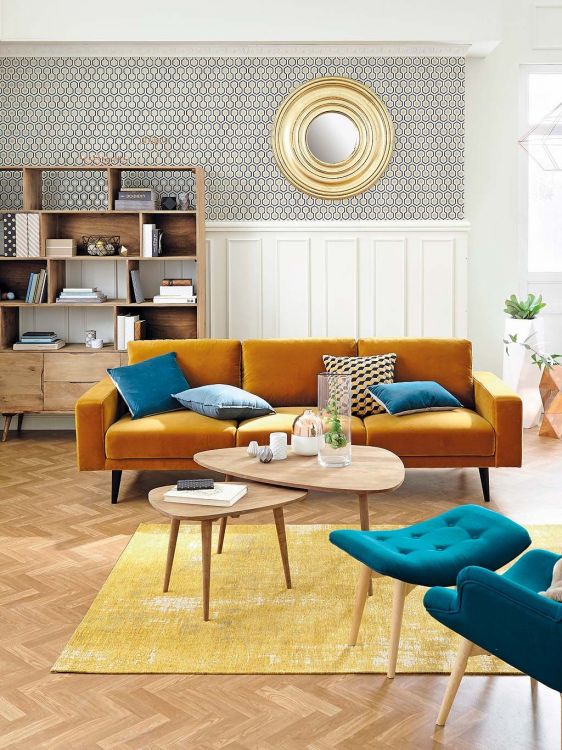 Make the sofa the center of attention with an eye-catching upholstery, like the mustard hue in this living room. Risky, yes. But also an infallible resource to avoid monotony. Clark sofa (€999.90), Trocadéro tables (€79.99 and €129.90)
and bookshelf (€1,299), from Maisons du Monde.
Film session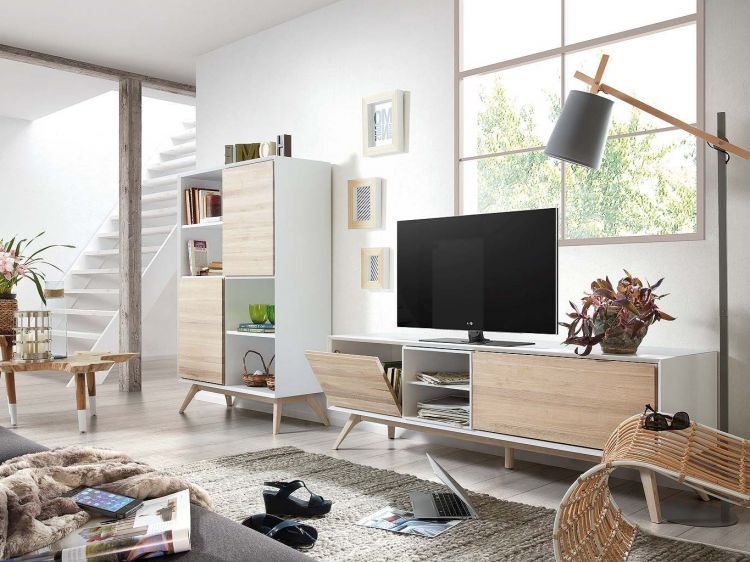 At what distance to put the TV from the sofa? The 4.5 cm per inch ruler helps to make a quick calculation of the minimum distance; Thus, a 50″ television needs approximately 2.25 m of separation, although the distances are being reduced with the increase in resolution in the new models. It is therefore advisable to know the characteristics of the television before buying it. From Kavehome: TV cabinet Eunice ; measures 1.74 x 0.45 x 0.56 m (€746) and shelf (€905).
Practical for image and sound equipment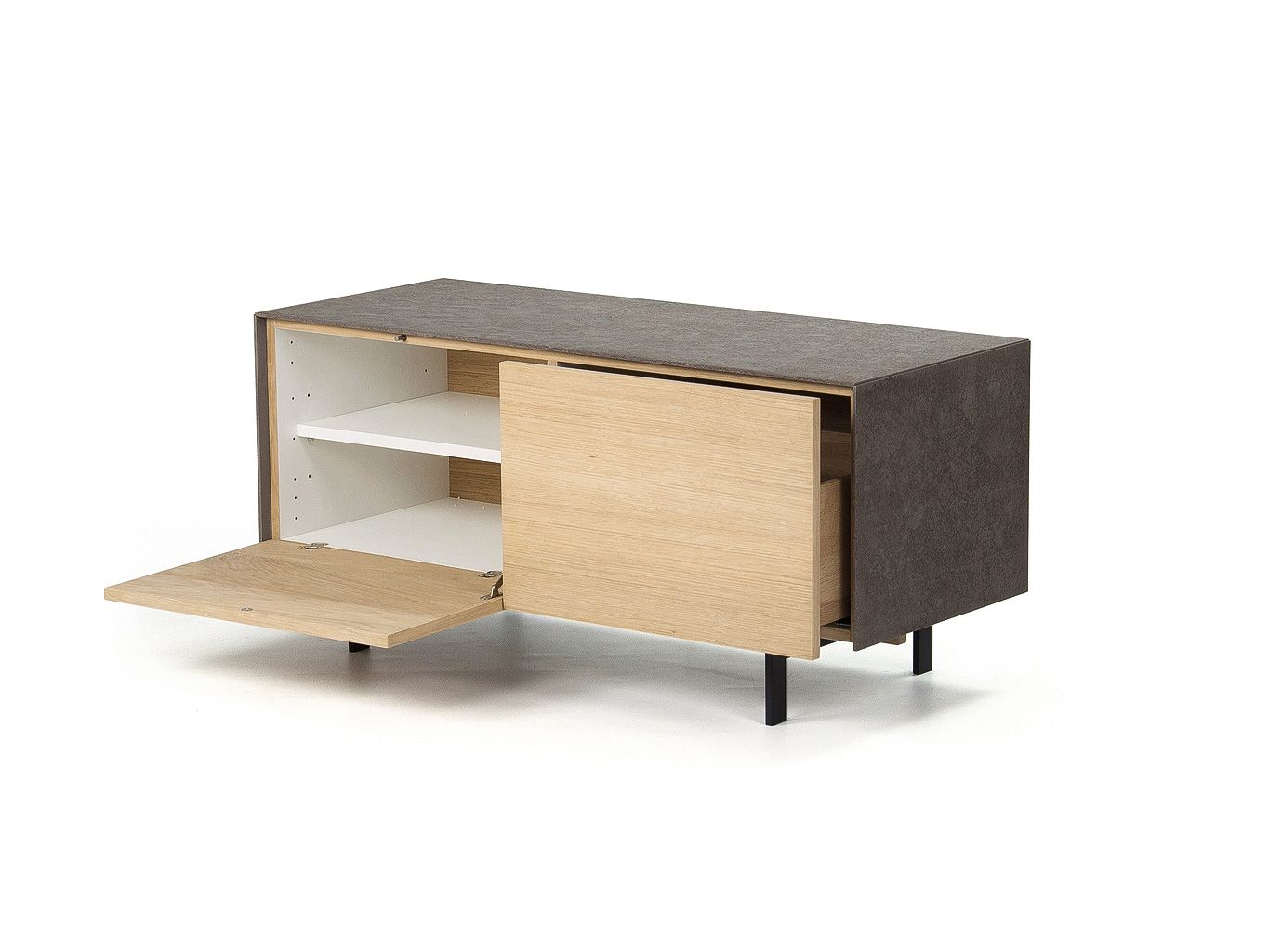 With cement resin and oak veneer, Xena model, by Pilma; in 1.12 x 0.45 x 0.52 m (722.10 €).
Sofa bed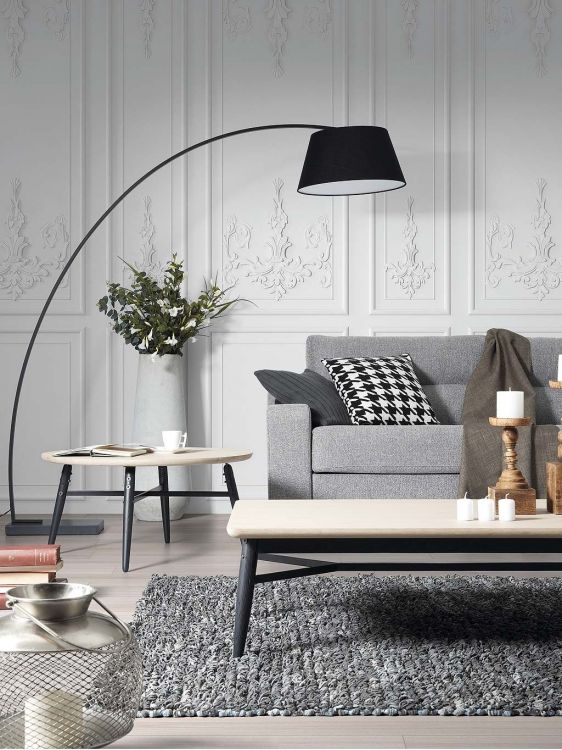 Used with common sense, black will give the room an extra dose of character and sophistication. How to hit? Combined with gray, white and light woods, its strength is nuanced, but it maintains its seductive power. The decoration of this room is balanced with the shades of gray of the sofa and the carpet, and the luminosity reflected by the tables. Stunning effect: the large-scale houndstooth cushion and the curve drawn by an arc-like lamp. Big sofa-bed (€1,701); Drihxen tables (€309 and €344); Juhe lamp (€194) and Massey rug (€792). Everything from Kavehome.
Functional armchairs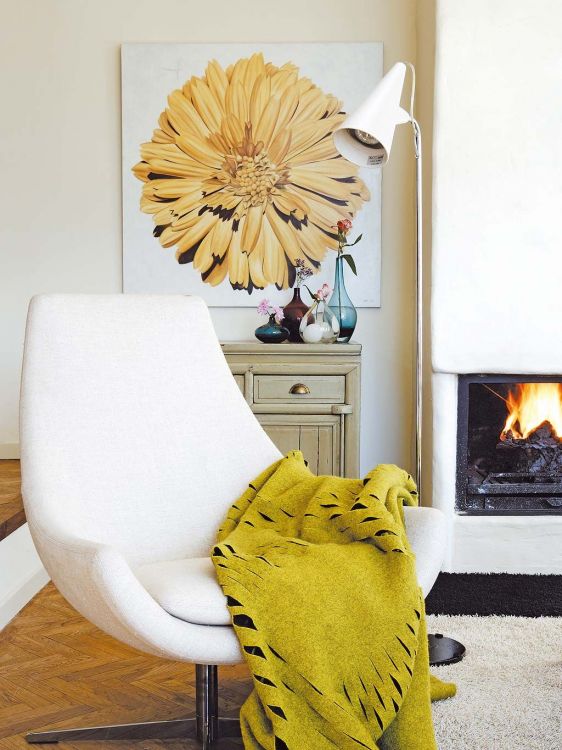 In many living rooms they share space with the sofas, alone or with a duo, and act as key elements of the distribution by visually closing off the living area. But also, if the plan of the room and its surface allow it, they will have all the prominence in a second environment, such as a reading or relaxation corner. Swivel chair with star leg, similar at BoConcept; some of their designs are reclining and tilting.
Work corner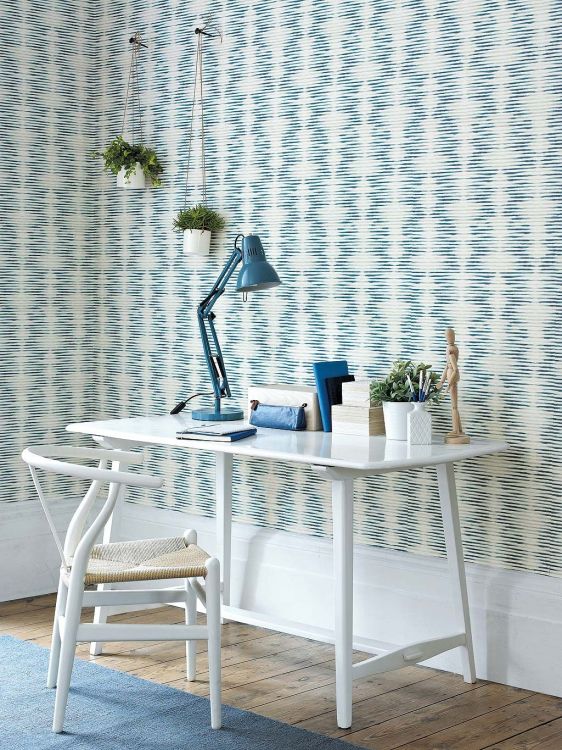 In today's rooms, the space is divided into a living and dining area, but a work corner with a computer and Internet connection is also in demand. Changing the color of the wall in that environment or decorating it with paper, which delimits the space and visually separates it from the previous ones, is a safe bet that also enriches the overall decoration of the room. Kicho Indigo wallpaper, from the firm Villa Nova (€83.40/10 m roll).
Mirrors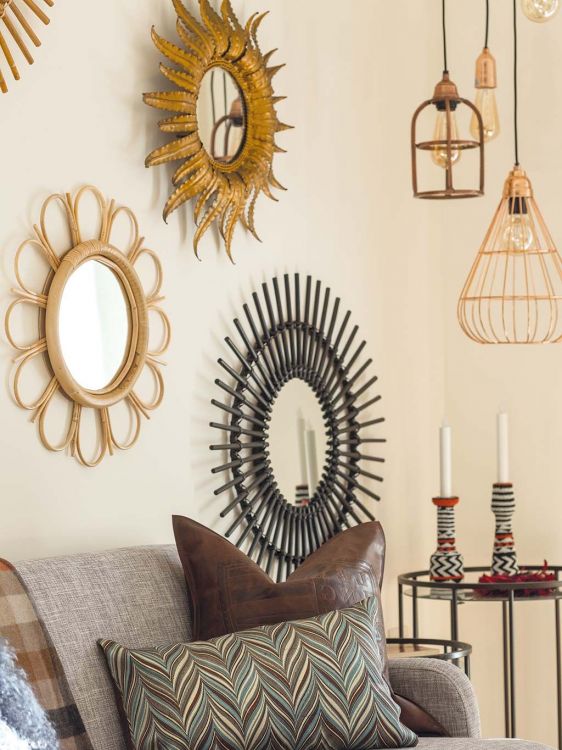 The sofa is the key piece of the room but, unless the intention is to create a 100% minimalist environment, choosing some details well means raising the decorative level, as is the case here. Cushions combined with a country blanket add warmth to the sofa; while the mirrors, in apparent disorder, and the lamps in a cluster, give dynamism to the corner. Leather cushion and blanket, from Lexington. Cushion with herringbone motifs, from Ixia, in La Mandrágora. Mirrors: cane, from Kok Maison, and antique gold, from La Recova. Lamps, by Mimub.
Letter N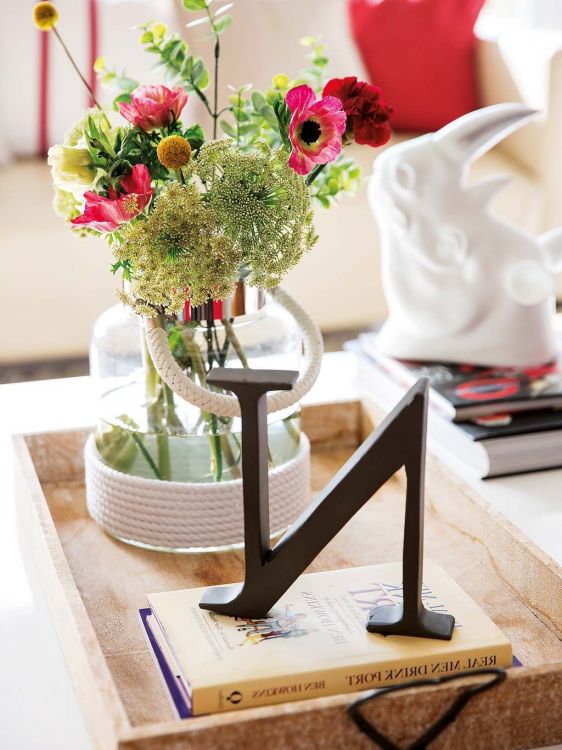 The small details make the difference and, sometimes, a large budget is not necessary to find the decorative piece that gives a new look to the coffee table. Eco and handmade designs are mostly low cost. In this proposal by the interior designer Dafne Vijande, the letter was acquired
in Naluz, and the vase, in Zara Home; but the two details could well be accessories rescued from the past: a forge letter from a store that closed, the vase with some small damage that is hidden with rope…
Side table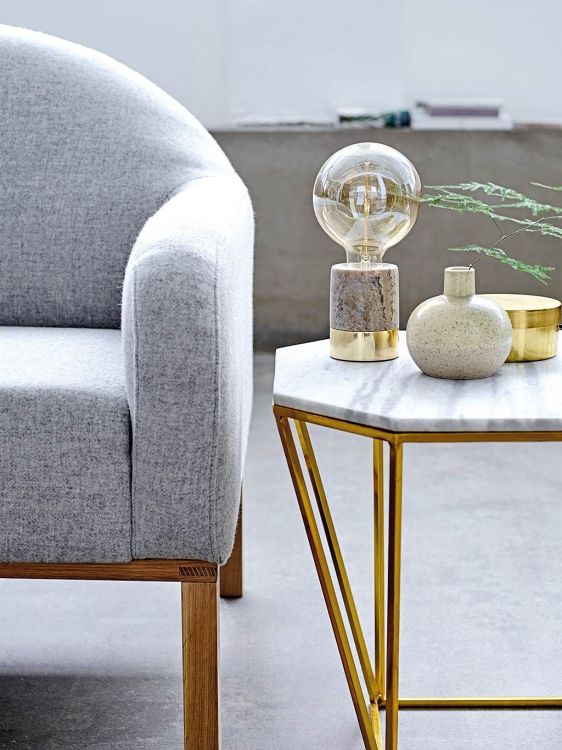 They are an essential support surface for the sofa, but also an excellent base for creating small charming compositions. An exquisitely designed lamp, a vase, a box, ceramics or a decorative figure are the most used elements to form this type of still life. Avoid saturation, each piece requires a space; If you have a lot of nice deco details, rotate them and create various collages. From Bloomingville: lamp (€195); vase (€30); box (€41); table (€259) and armchair (€1,299).
Glass globes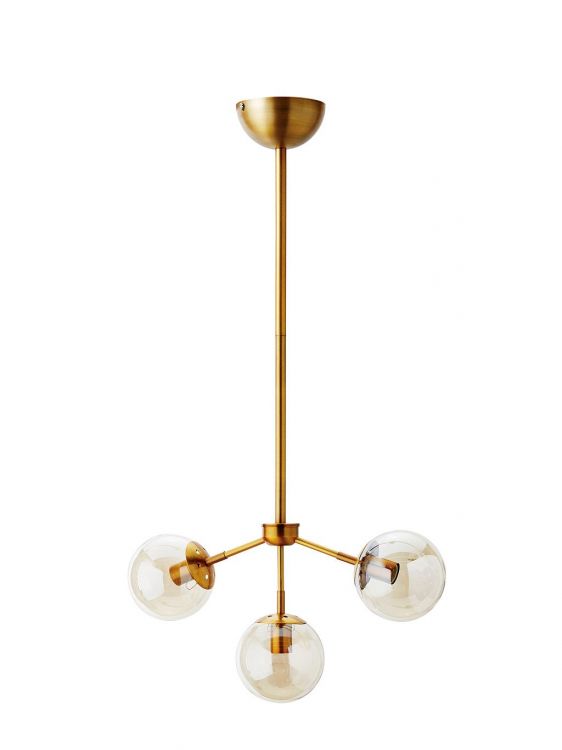 Clear amber glass globes with gold arms. Design, by Madam Stoltz, which fuses past and present (€270.27).
Buttoned back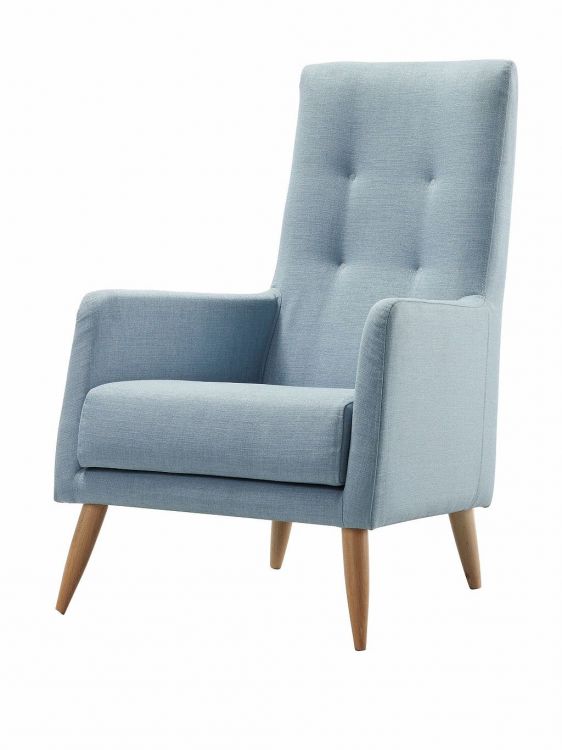 In serenity blue, a soft tone that is a trend in interiors. Ancora armchair, by Kibuc, with buttoned back (€299).
Flowered cushions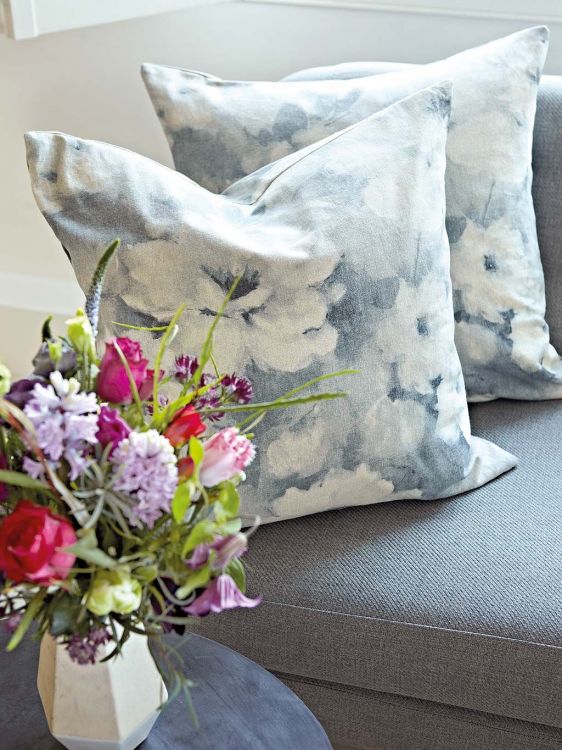 Two resources that decorators masterfully use are shown in this environment: flowers and cushions. Both are details that give style to the living room, when chosen correctly. In this case, each one reflects a trend in decoration. Less structured flower arrangements, with the appearance of freshly cut flowers, are a success because they give a fresh and casual touch. The cushions show another deco hit: fabrics with a taco effect, worn or stonewashed. Printed linen from the Nomad collection, by Coordonné (€57.27/m).
Oval shaped table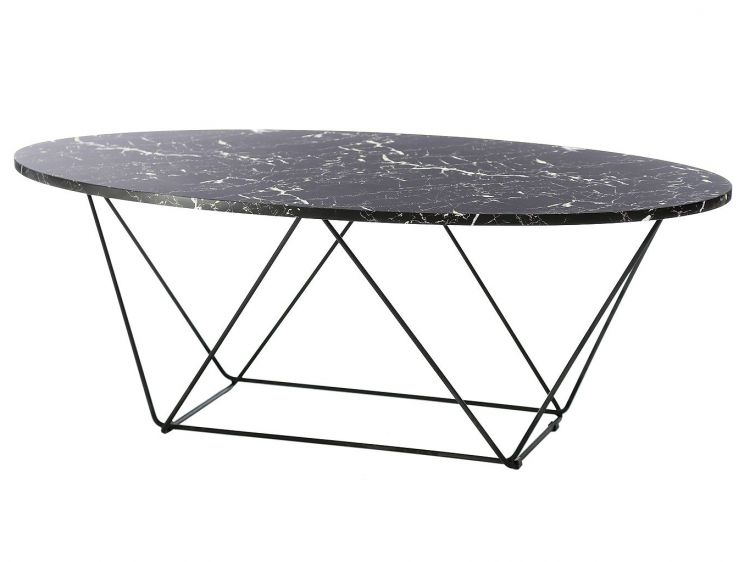 Oval, with current design. Factory table, by Lola Derek, in wood, with tubular legs (€149).
Sofa with cover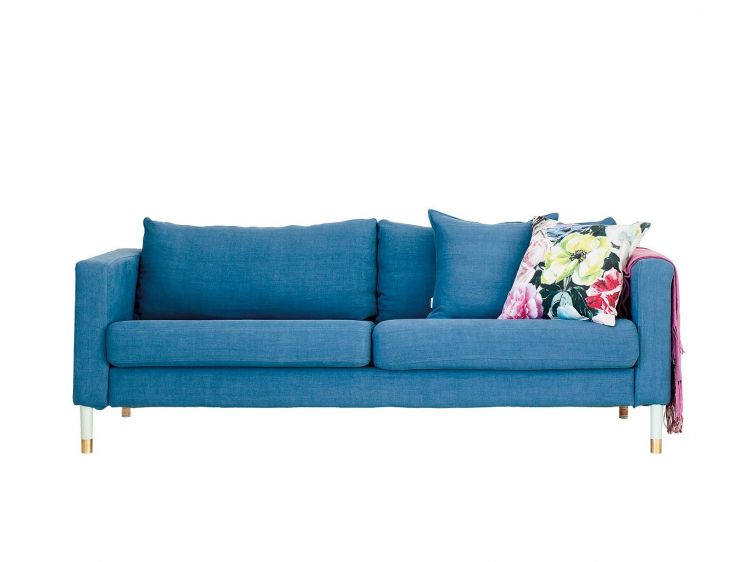 Renew the sofa with a colorful cover. Here the Karlstad model, from Ikea, wears one from the firm Bemz.com made with Brera linen, from Designers Guild (€549).
Auxiliary furniture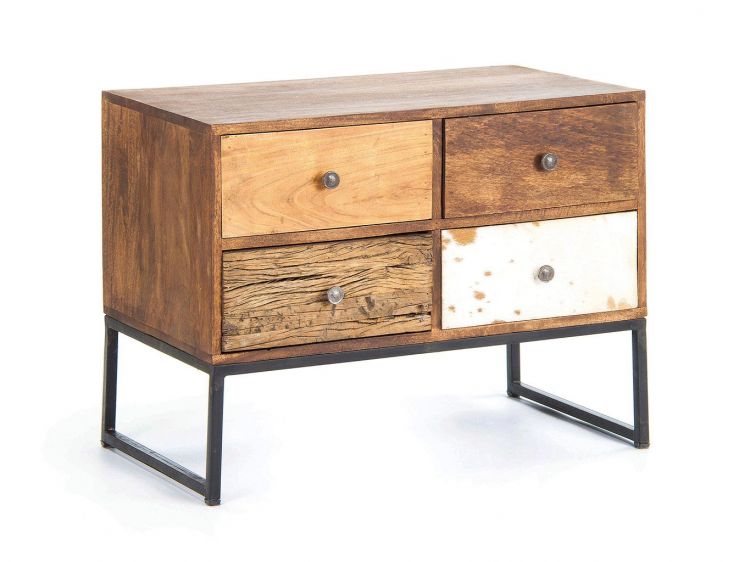 Ideal for keeping order. Madras auxiliary furniture, by Pilma; measures 84 x 45 x 64 cm (€605.90).
A new suit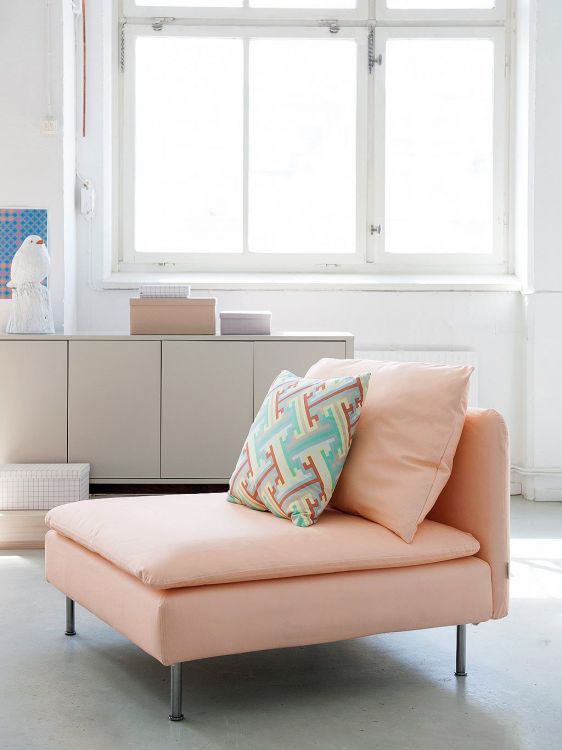 Because the upholstery has worn; because it hasn't worn out but there are children at home; because you want to renew the decoration of the living room, without changing the furniture; because some colors are preferred in summer and others in winter… There are many reasons to give a new look to the sofa and with a cover that fits like a glove it is achieved ipso facto. If you go to the Bemz website, you will discover tailored models of many Ikea furniture, plain and patterned. In this photo, the individual Söderhamn module with the Panama cotton cover, by Bemz (€139).
Chaise longue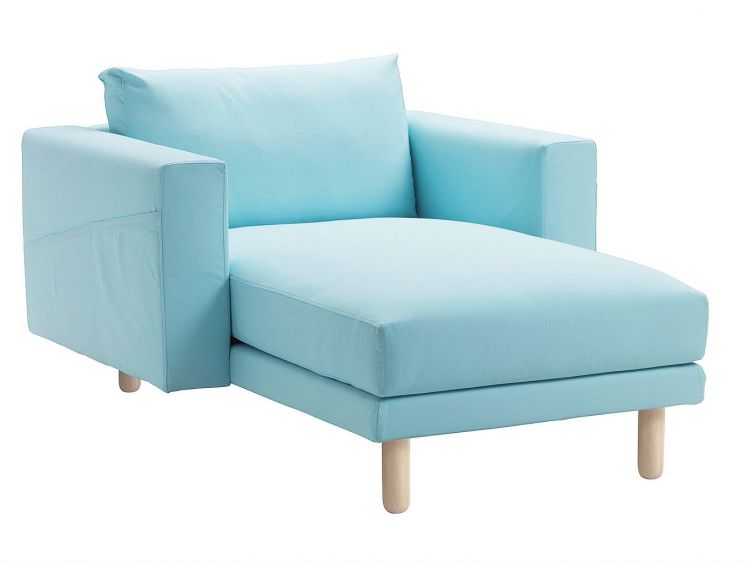 Perfect for creating a reading, music and relaxation corner or home theater… Norsborg chaise longue, from Ikea, with Edum cover; measures 1.10 x 1.57 x 0.85 m (€330).
Metal table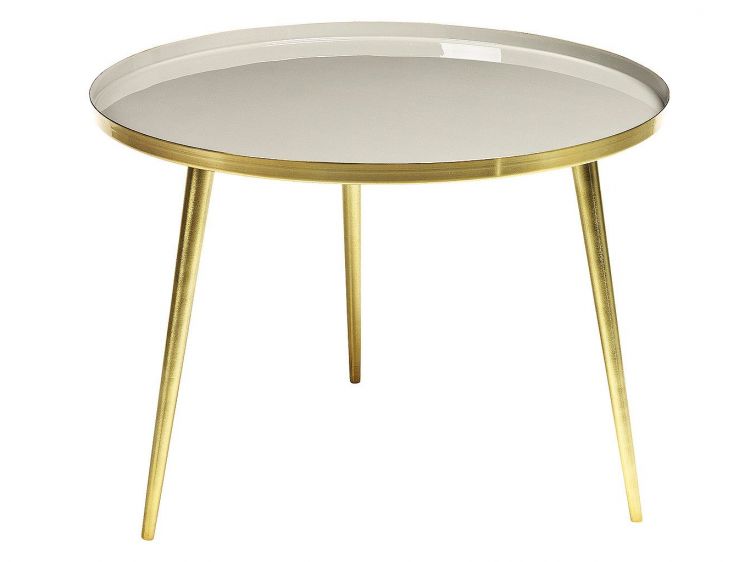 Gold, in the right dose, brings sophistication. Jelva metal table, by Broste Copenhagen, in stone and brass tones (€258).
Poof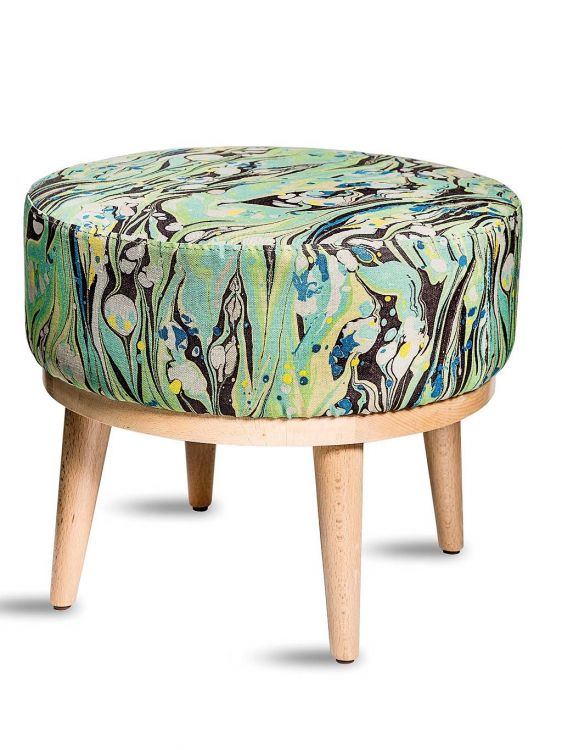 An extra seat for the living area, which hardly takes up any space. Pouf London, from TGV Interiores, a recently opened store (from €215).
Patterned lamp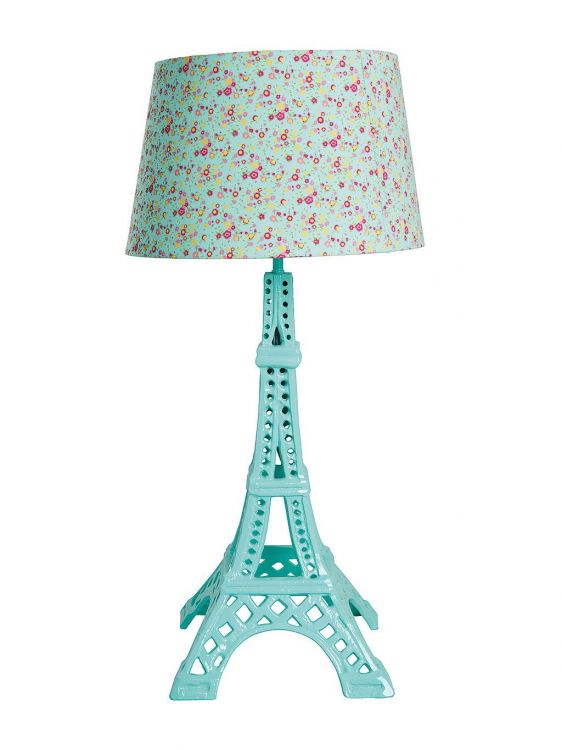 The chic detail for the side table. Lamp, by the firm Rice, with a printed lampshade (€49.90) and Eiffel metal foot (€159.90).
Centerpiece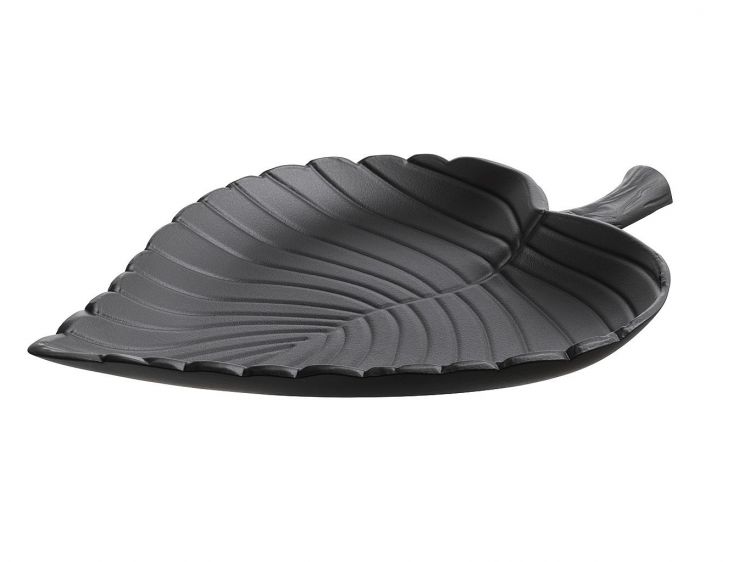 A design with a sculptural vocation: Avtal center,
from Ikea (€6.99).
Decorative plates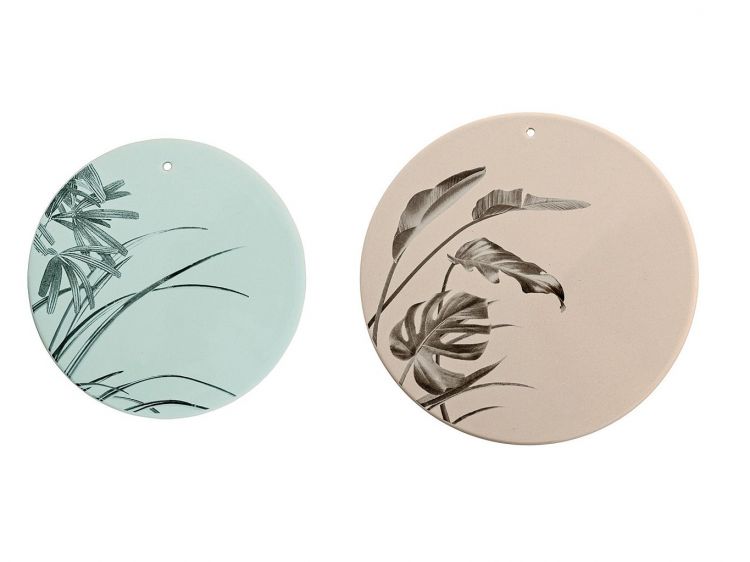 Give a splash of color to the wall with decorative plates. Sooji model, from Bloomingville (€16/3).
Lantern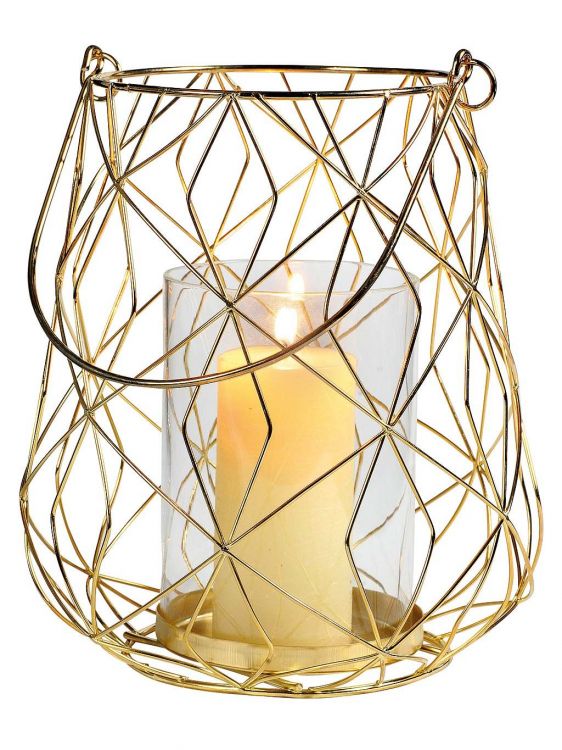 Deco objects woven with golden rods are worn. Lantern, by House (€12.99).
Floor lamp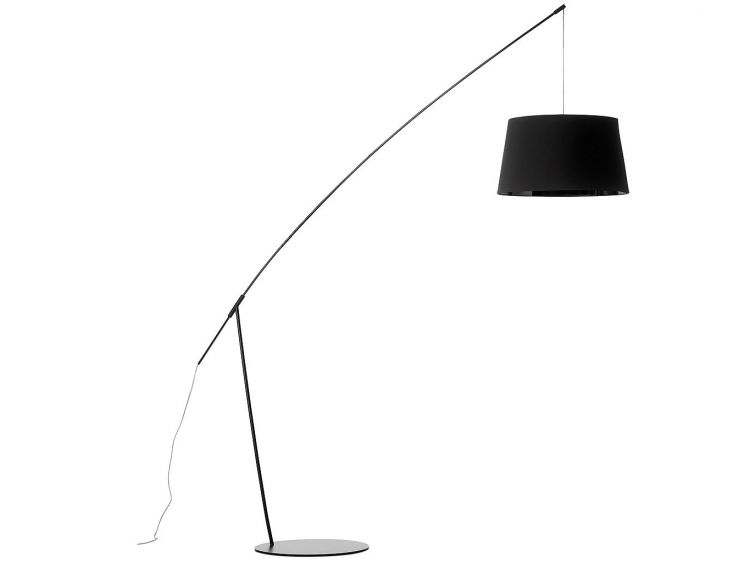 Insufficient lighting ruins the decoration. Crane floor lamp, from BoConcept (€719) and
Estrella con led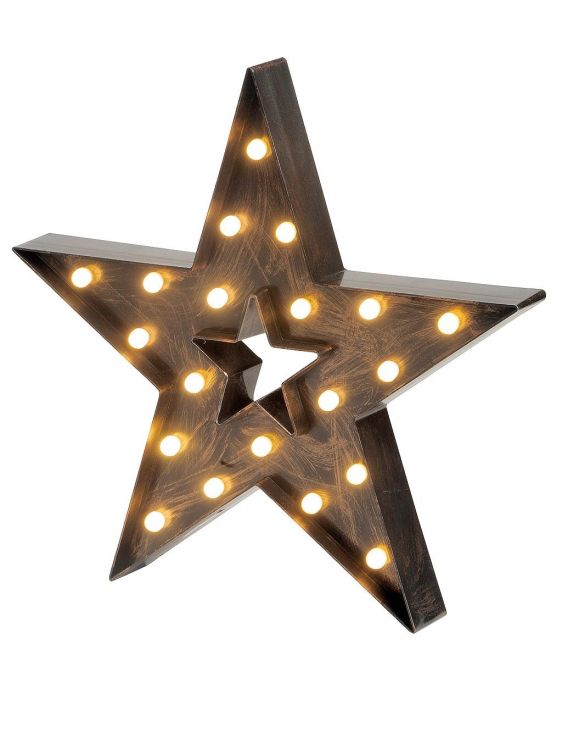 Estrella con led, de Casa; mide 38 x 4 cm (12,99 €).