If the doors of your house look a bit old and lifeless, you do not have to change them and spend a lot of money. We will show you below a large collection of decorated door ideas that can inspire you. Luckily there are always many decoration options, practical, economical and above all very beautiful.
Among these options are decorative paper, vinyl, chalkboard paint, stenciled designs, moldings, among others. Take a look at these inspiring ideas.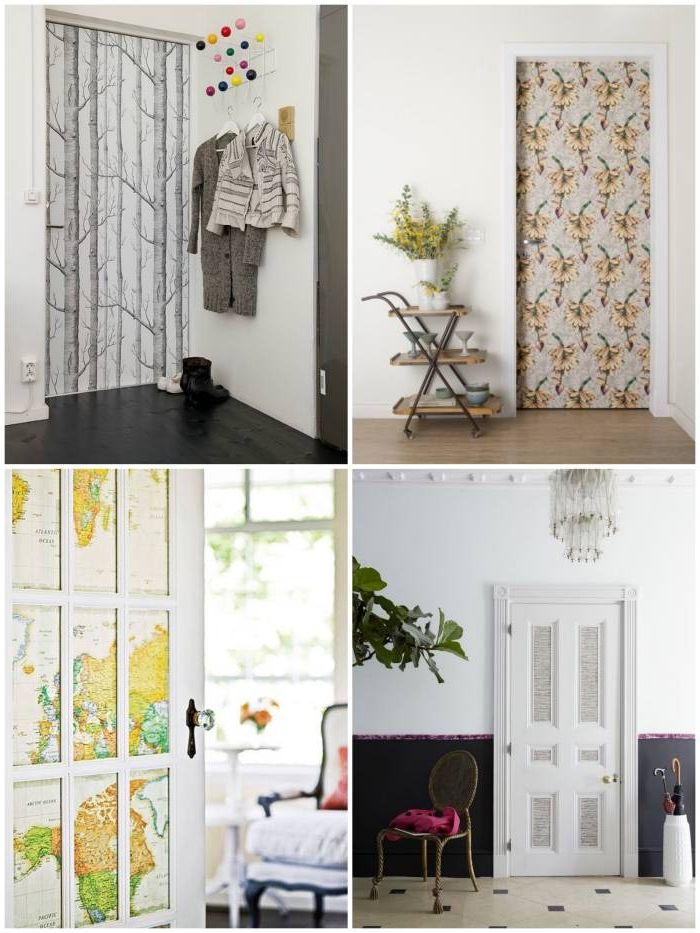 Doors decorated with stripes
When it comes to visual impact, black and white are hard to beat. This daring combination is ideal for large surfaces, such as doors, to offer a very decorative element without saturating the senses. This combination, which is usually only applied in black and white furniture, can be merged into a single piece, such as a door.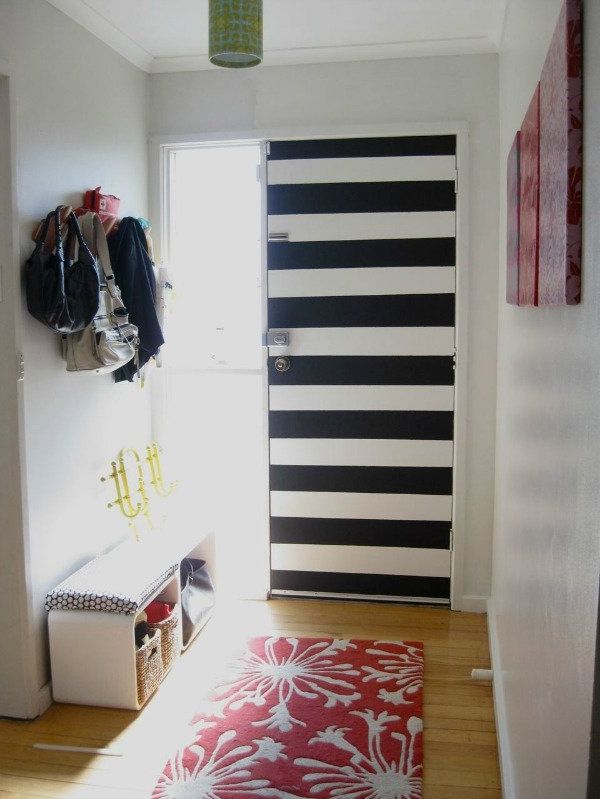 Another more subtle combination, in gray and white.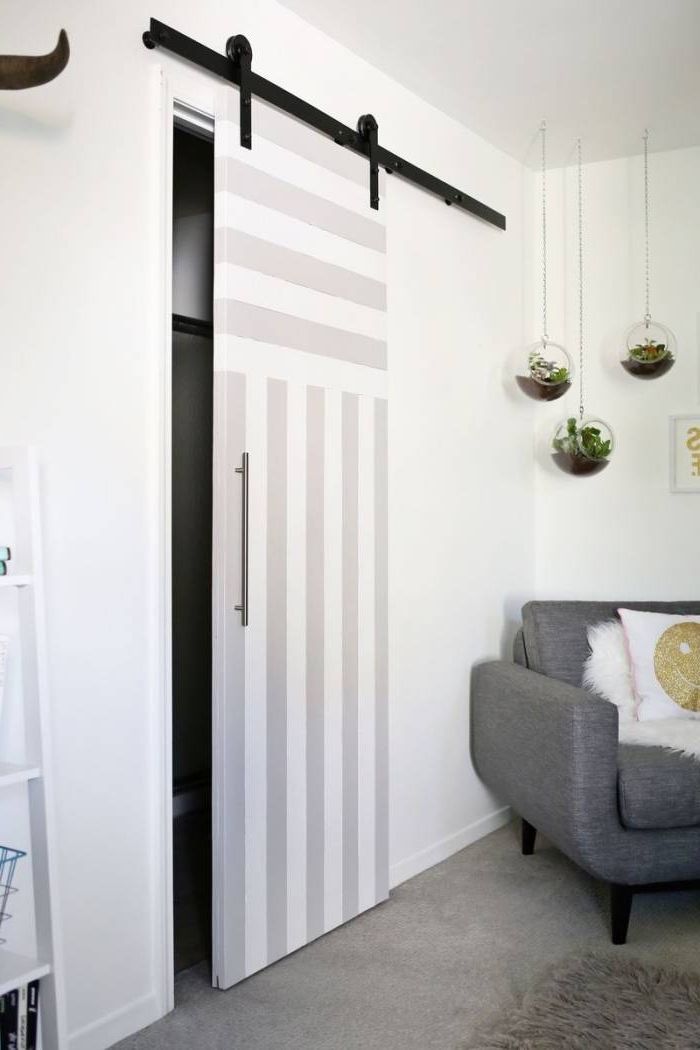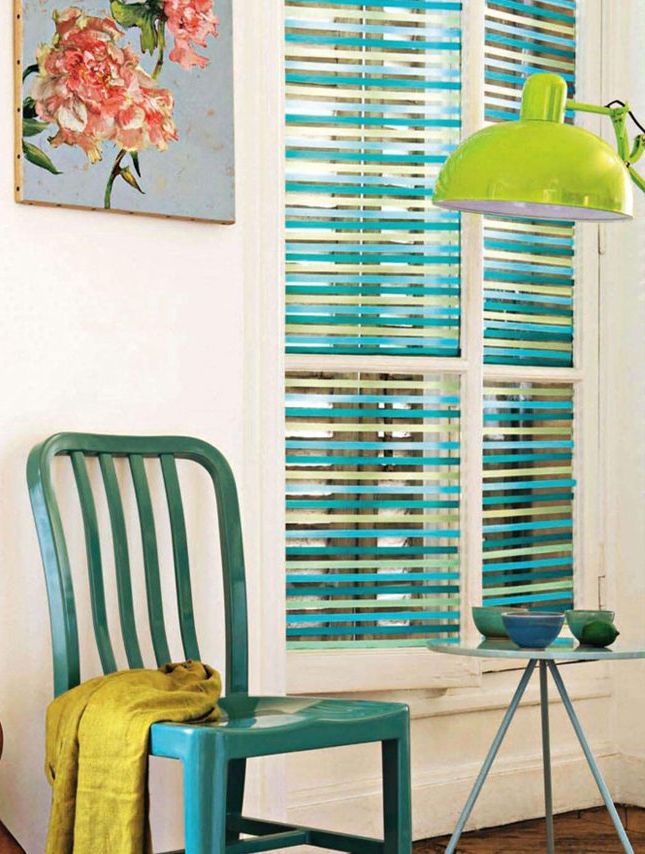 In the image below, the stripes have been achieved with vinyl strips, a very practical and quick solution.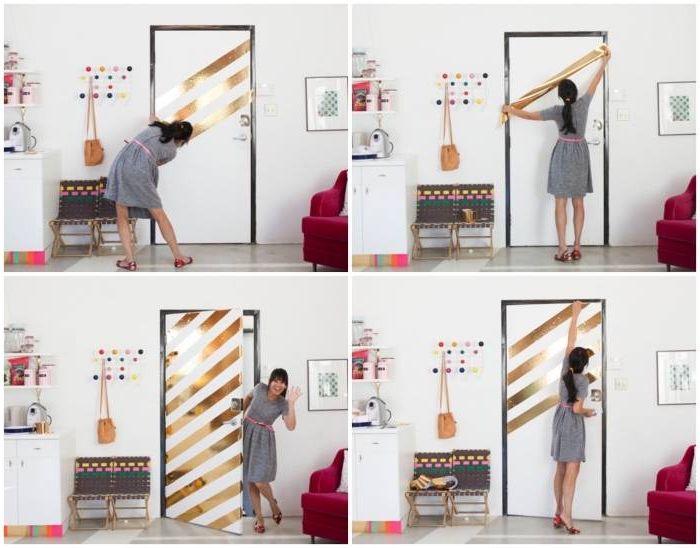 Two colors diagonally or horizontally
Here is another type of wall-door combination, although this time with only two large areas of different colors horizontally or diagonally. It is important to note that this door and wall decoration is more highlighted when the rest of the elements in the environment, whether they are paintings or furniture, also follow a similar trend but in other colors that generate a harmonious contrast.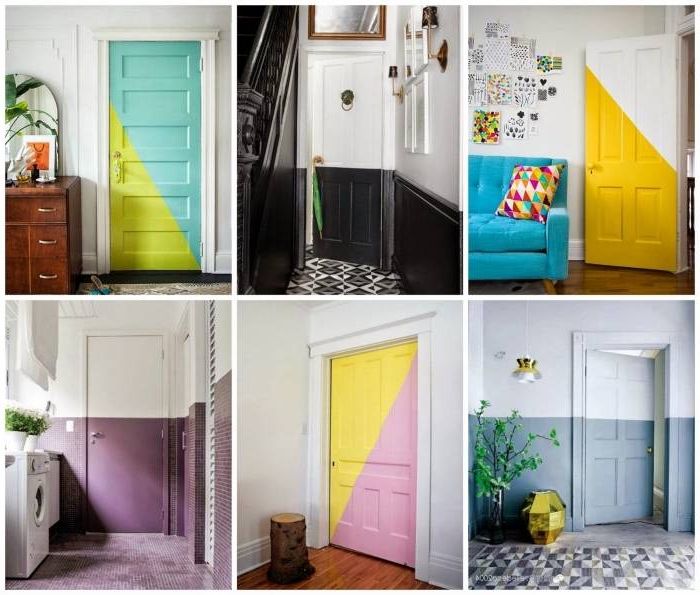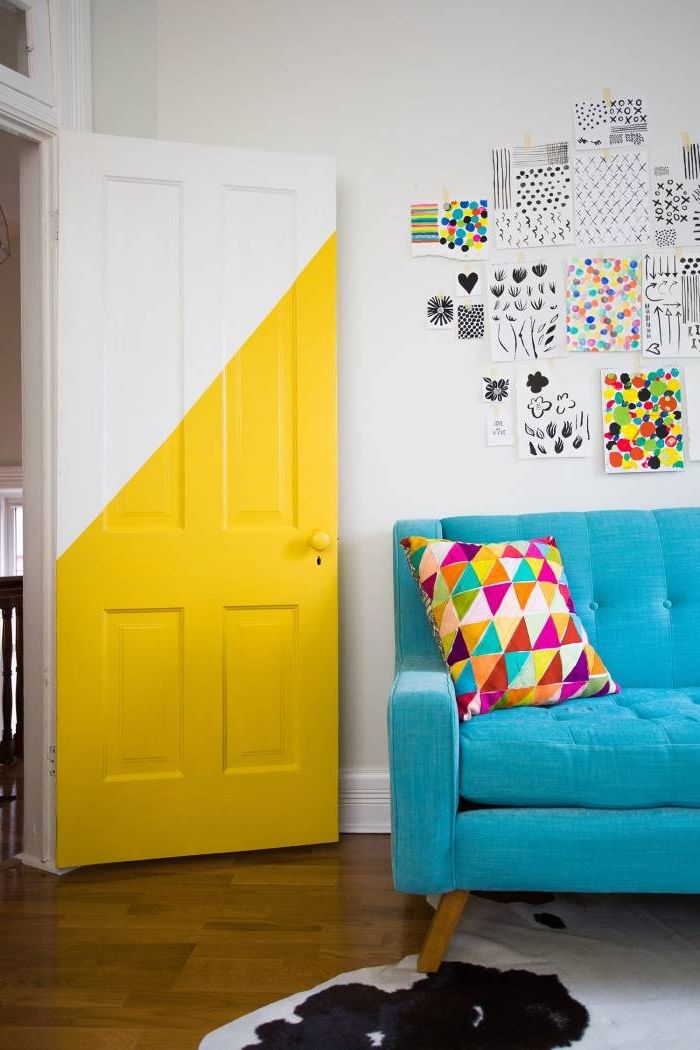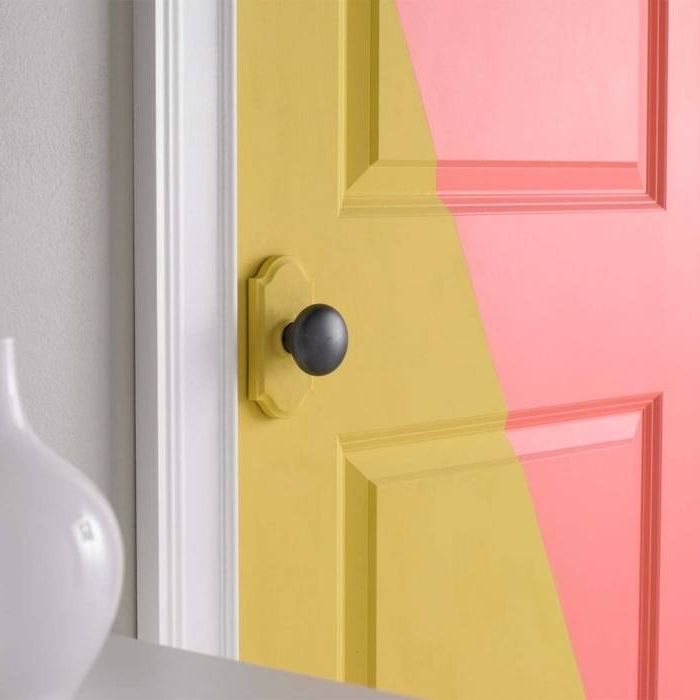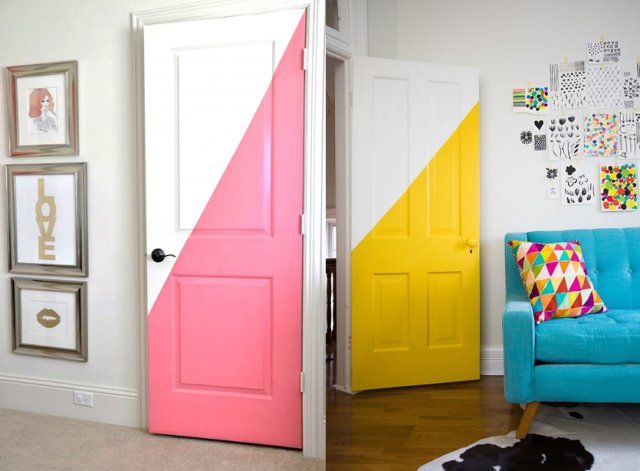 Below we see how easy it is to achieve this type of painting.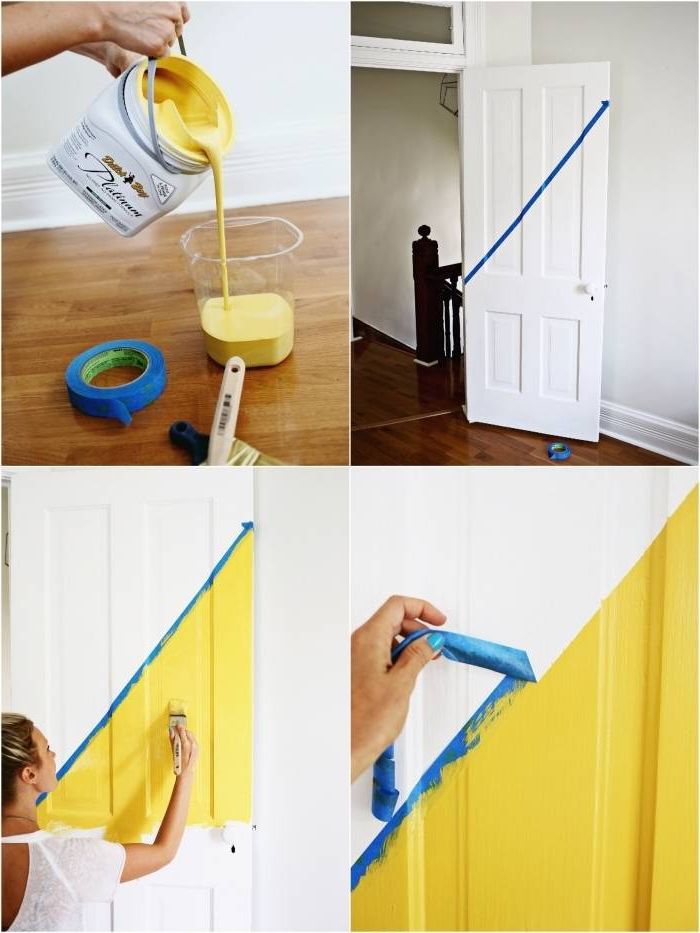 Geometric shapes
You can also free your imagination, and make geometric shapes.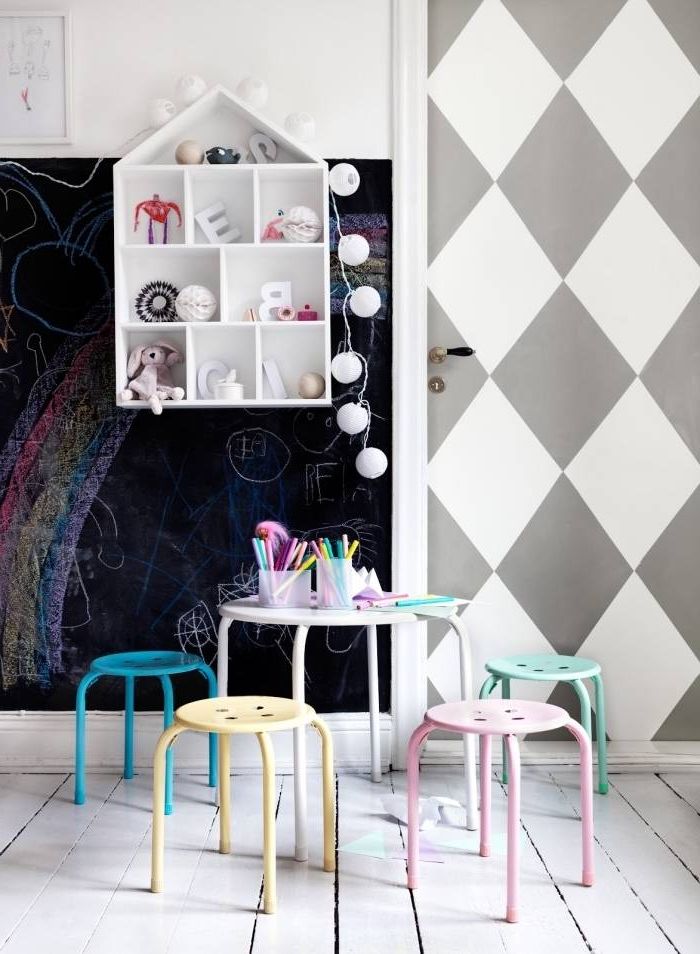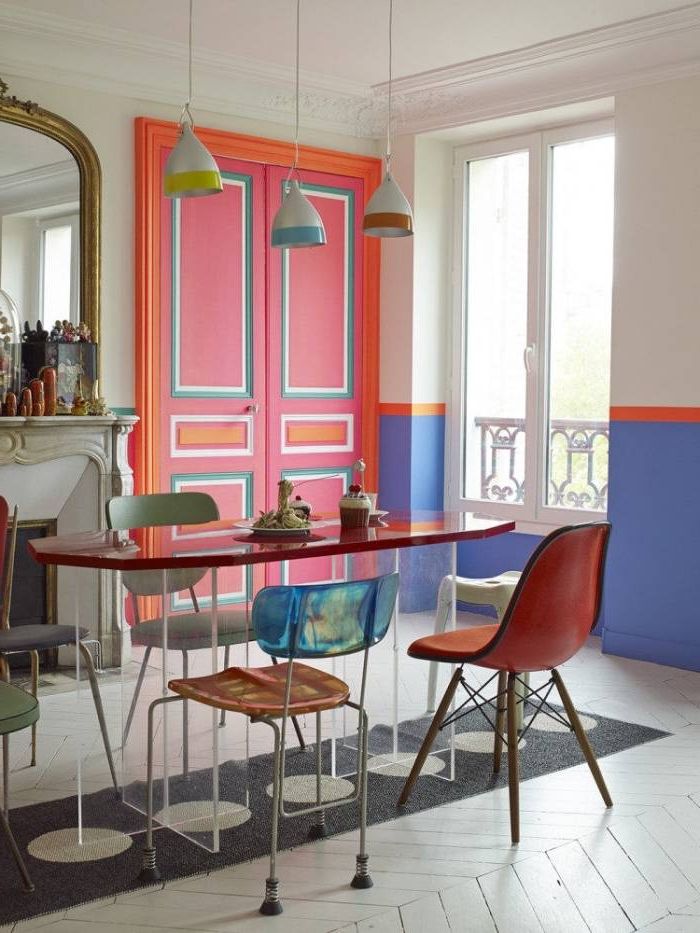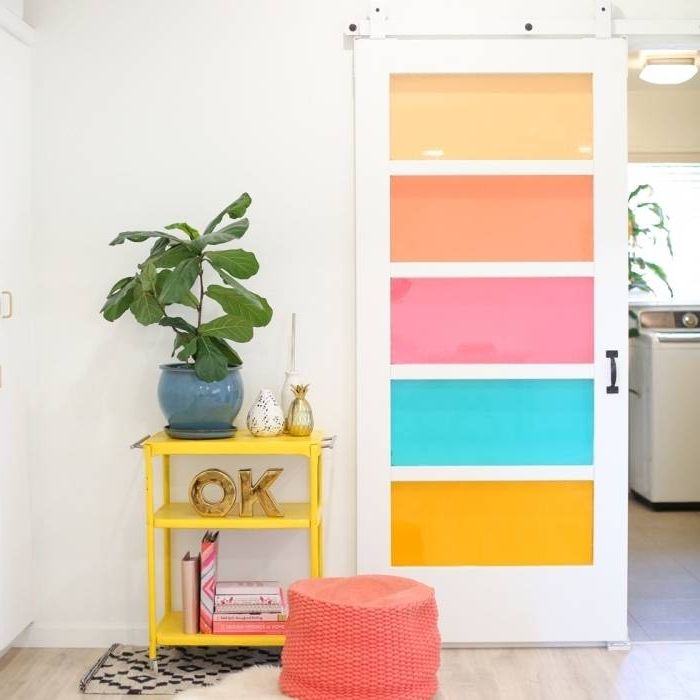 Doors decorated with wallpaper
Wall paper can be used to decorate the doors.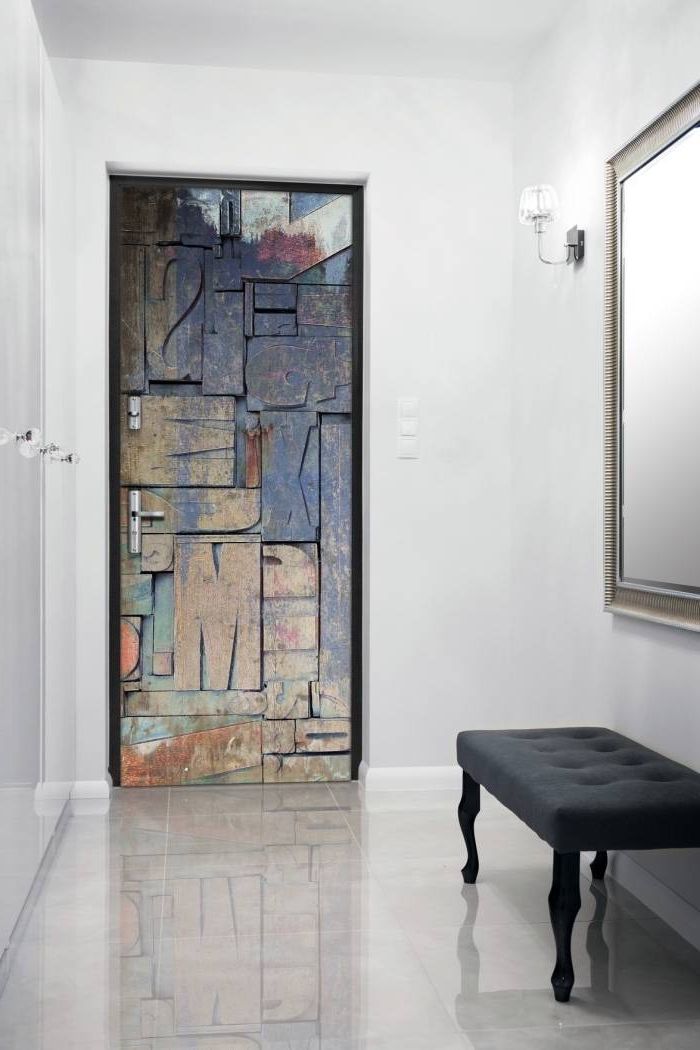 We often talk about how versatile wallpaper is, and this is another example of its versatility. Think of a wallpaper door as a work of art: it's a bold design in a small space and a smart way to personalize a space.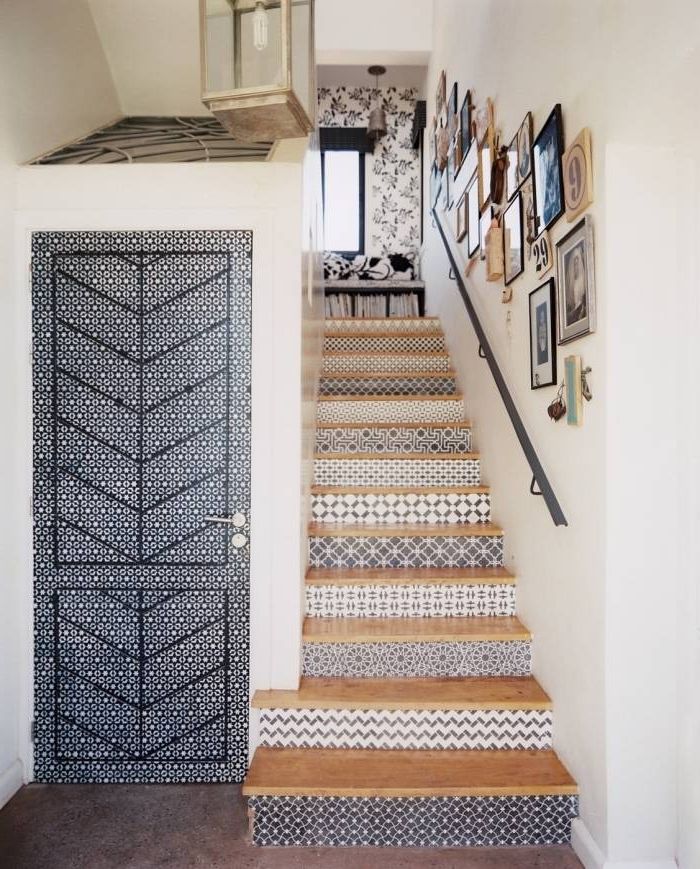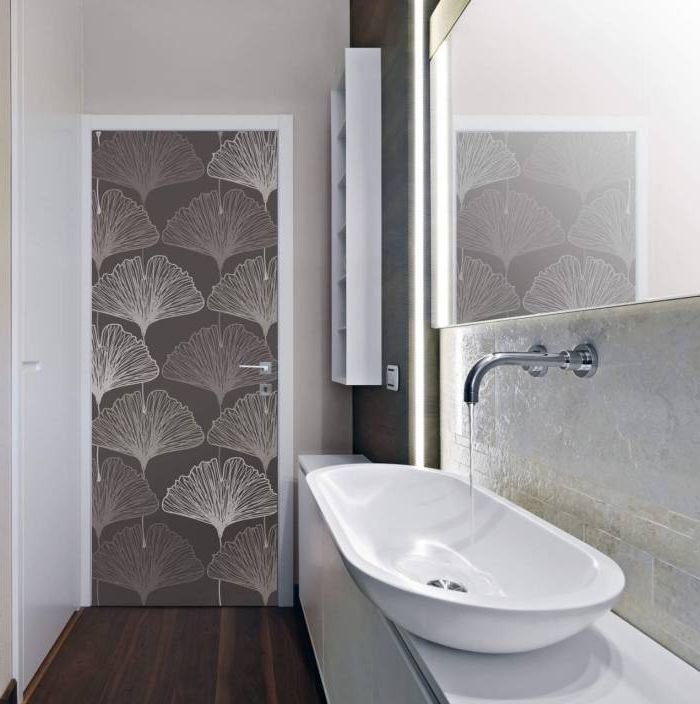 A closet, with its flat surface and long, straight lines, offers a great place to practice your paperwork skills before boarding a full room.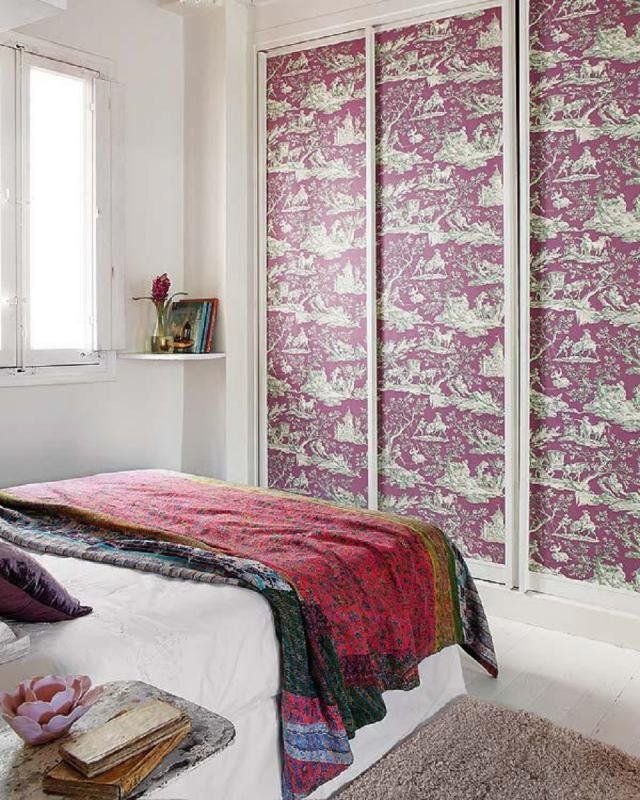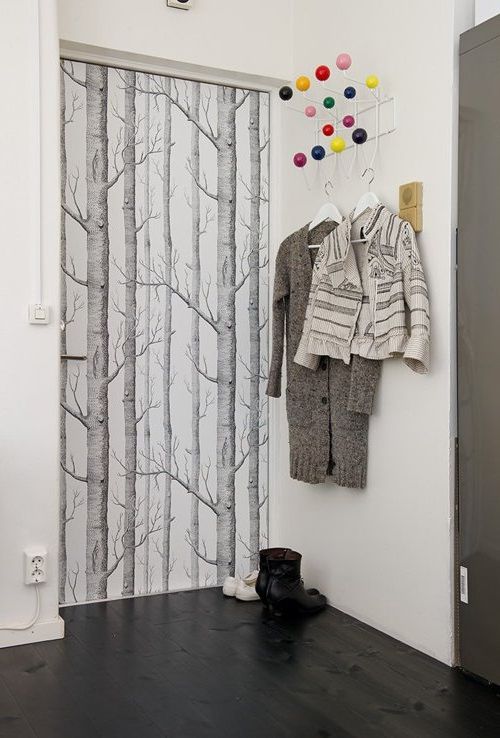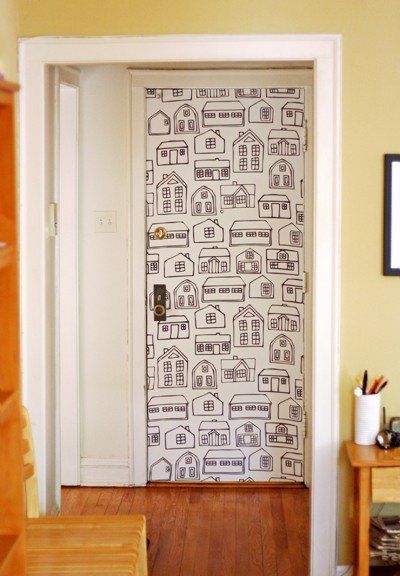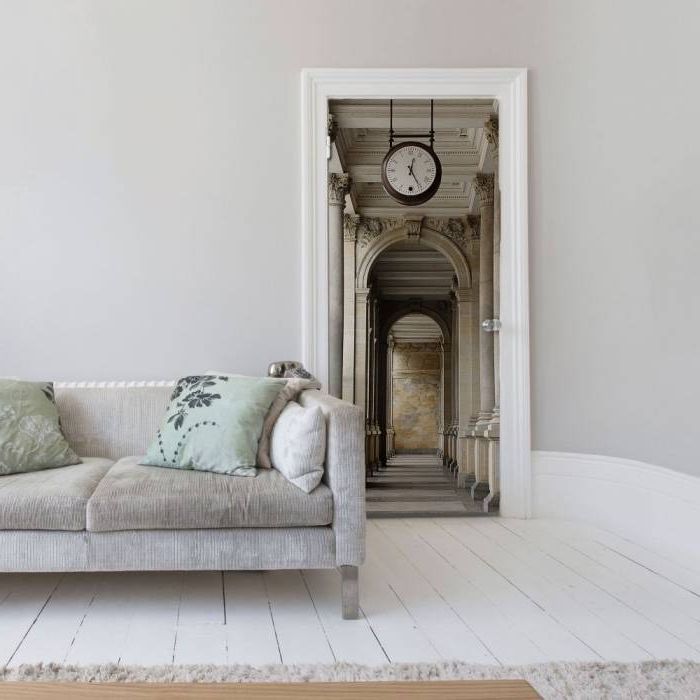 Bright colors
It's an easy and cheap option, and an unexpected way to bring bold colors to a space without painting all the walls.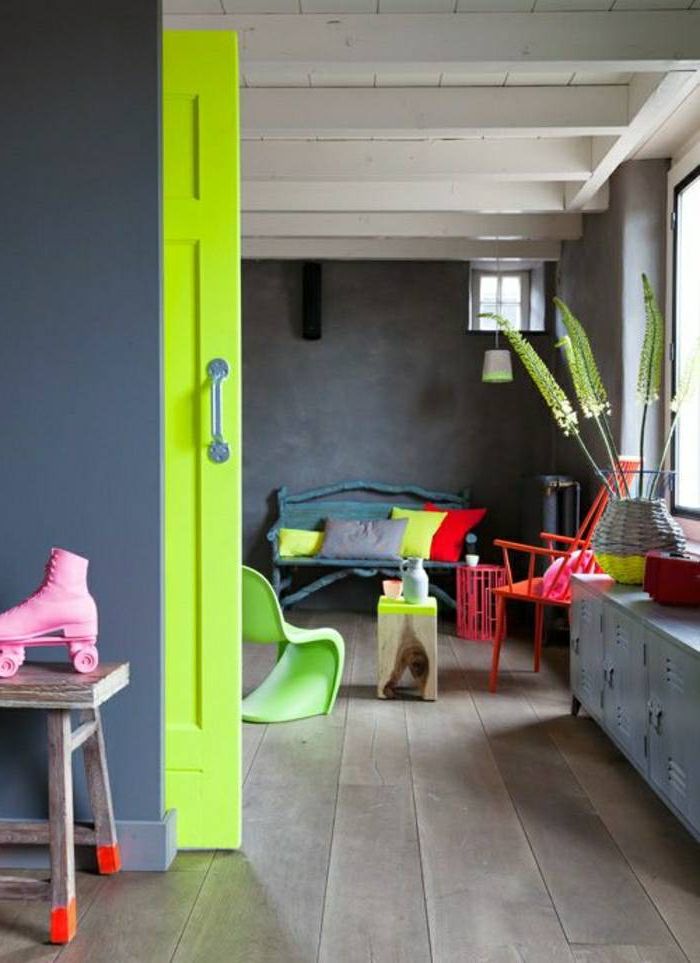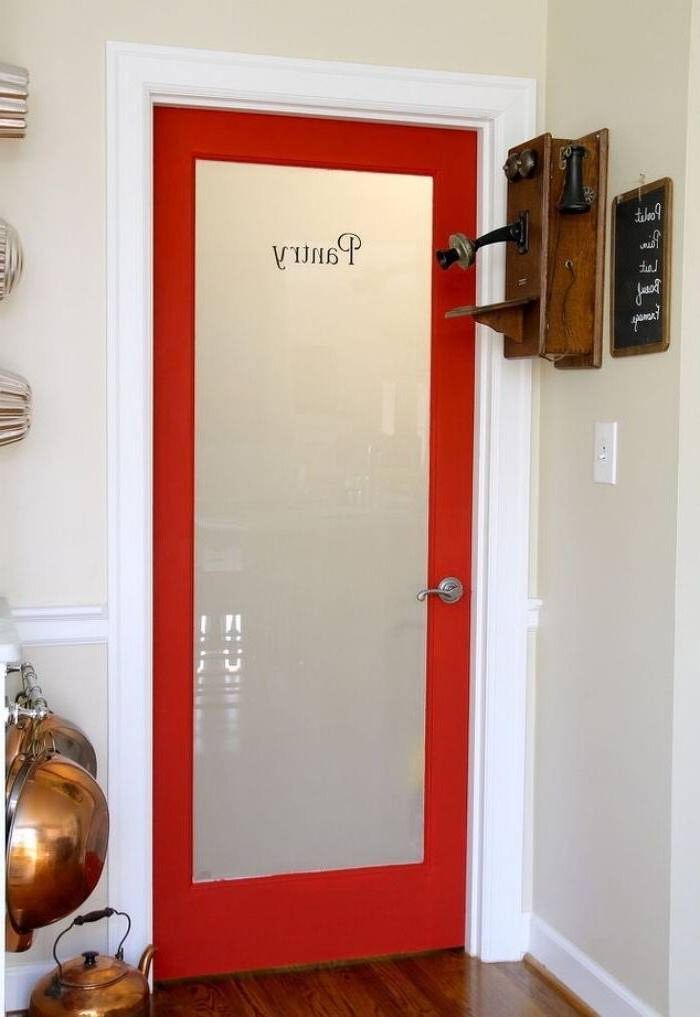 You don't even have to paint both sides of the door. You can leave the side facing the public neutral, but paint the interior side in one color to add a fun touch to the interior of your home.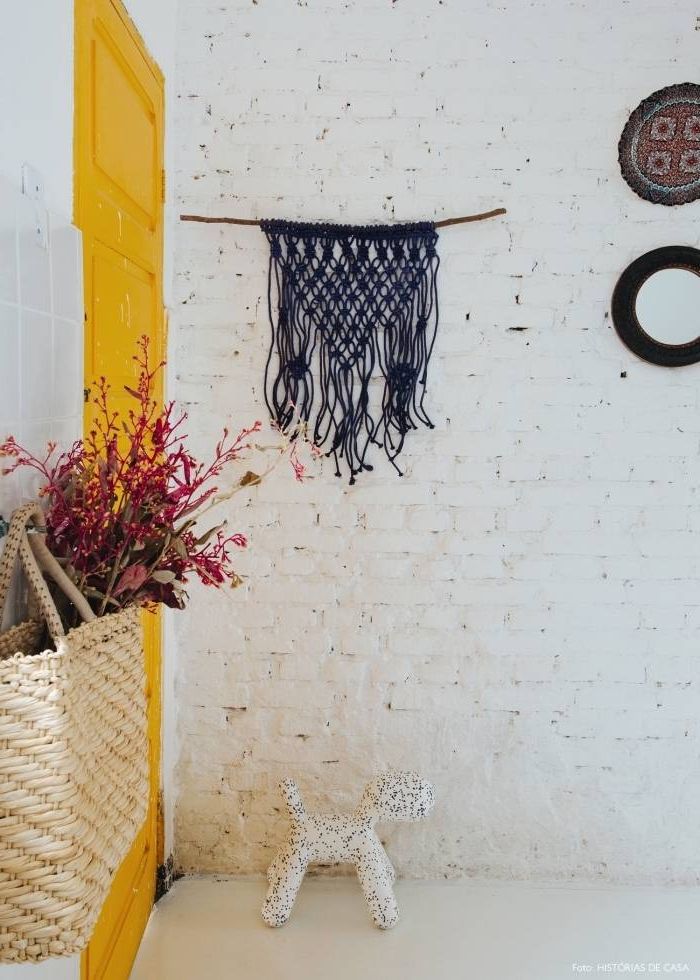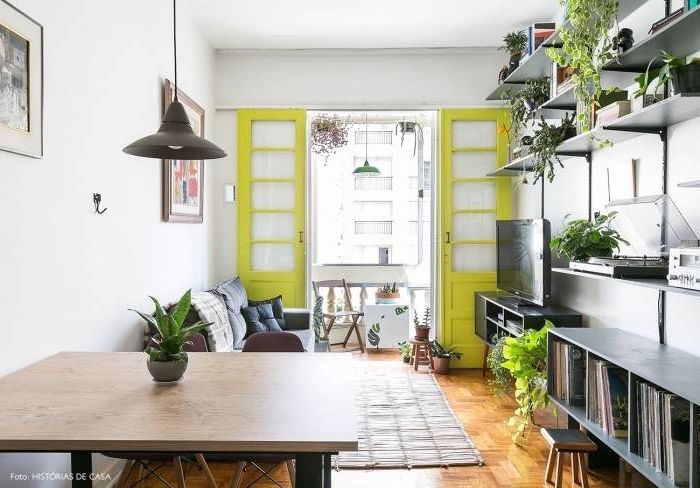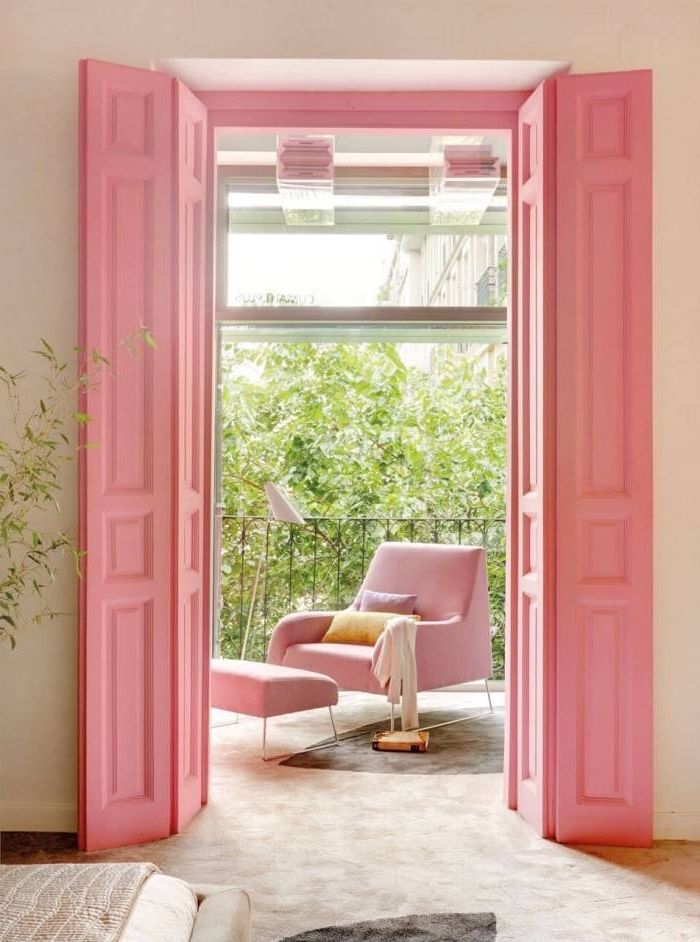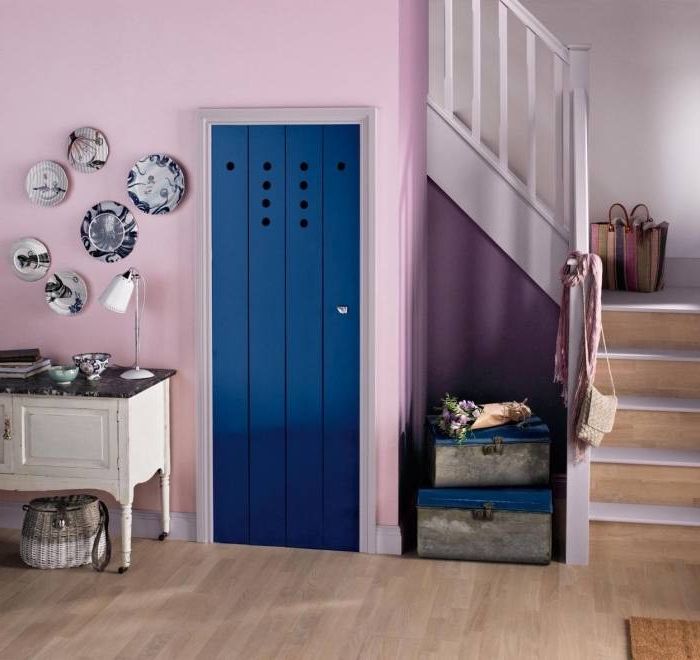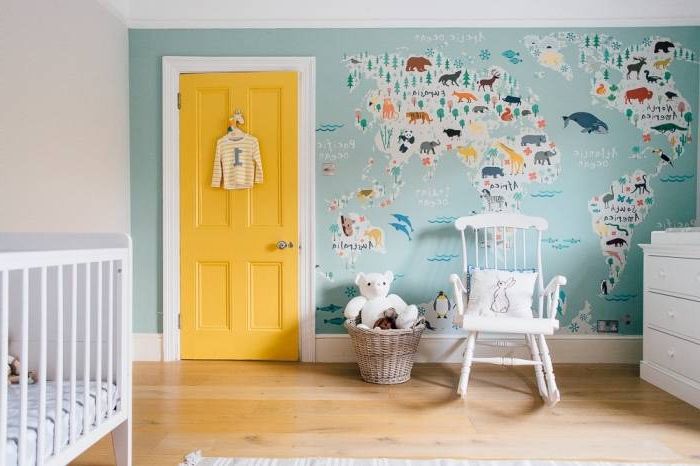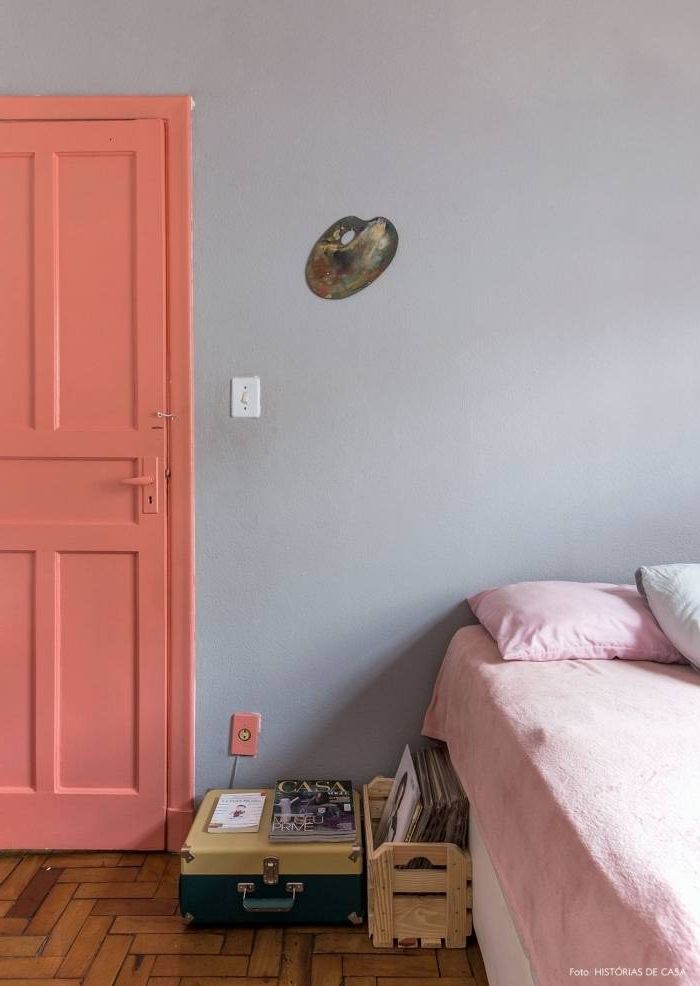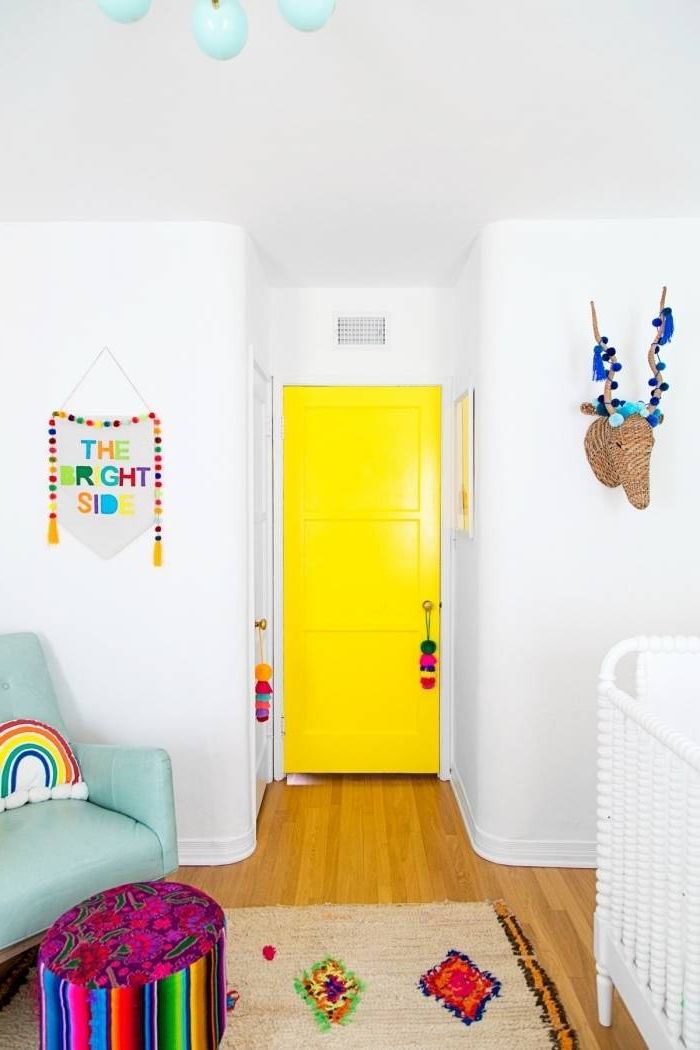 Mirrors
In addition to decorating the door, you will be adding a utilitarian element, such as mirrors.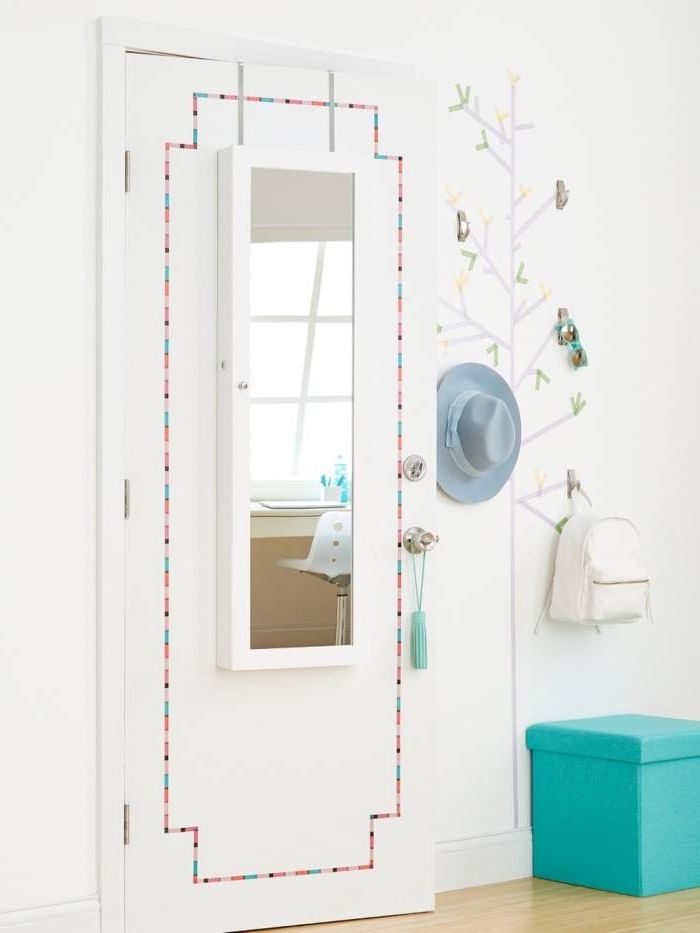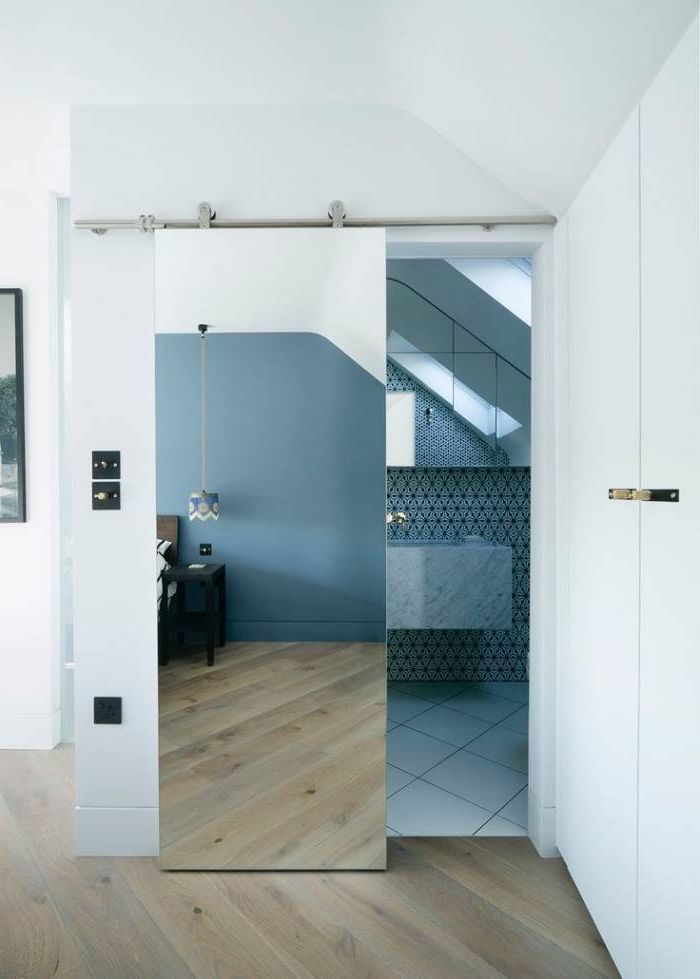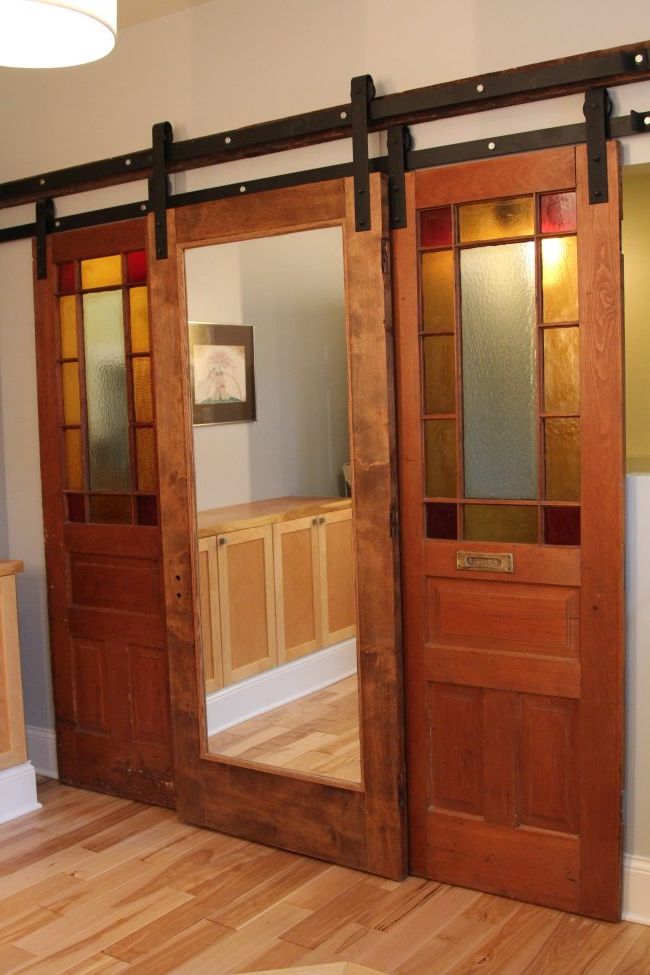 Animal print
You can also let your imagination fly and create an animal print based on paint.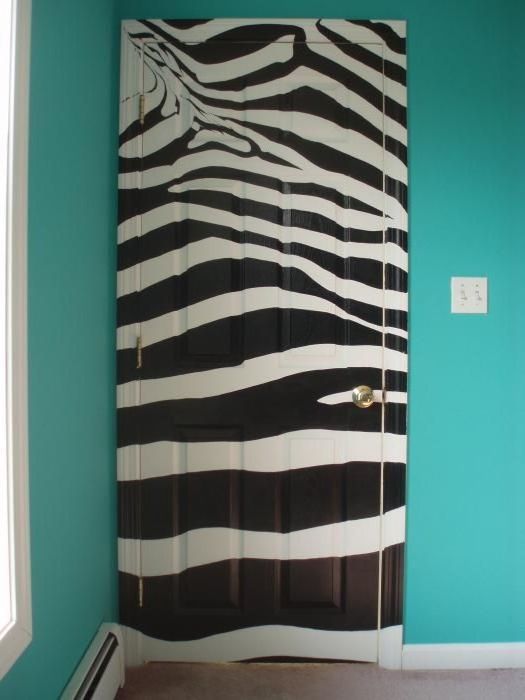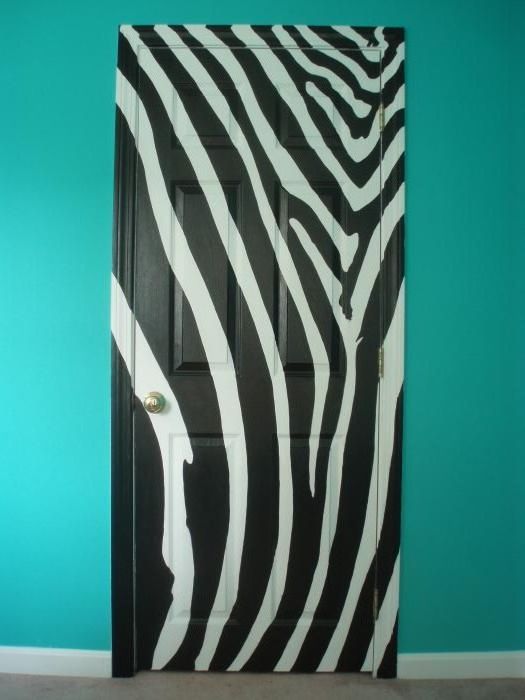 Blackboard paint
Another very original idea, especially practical if children live in the house.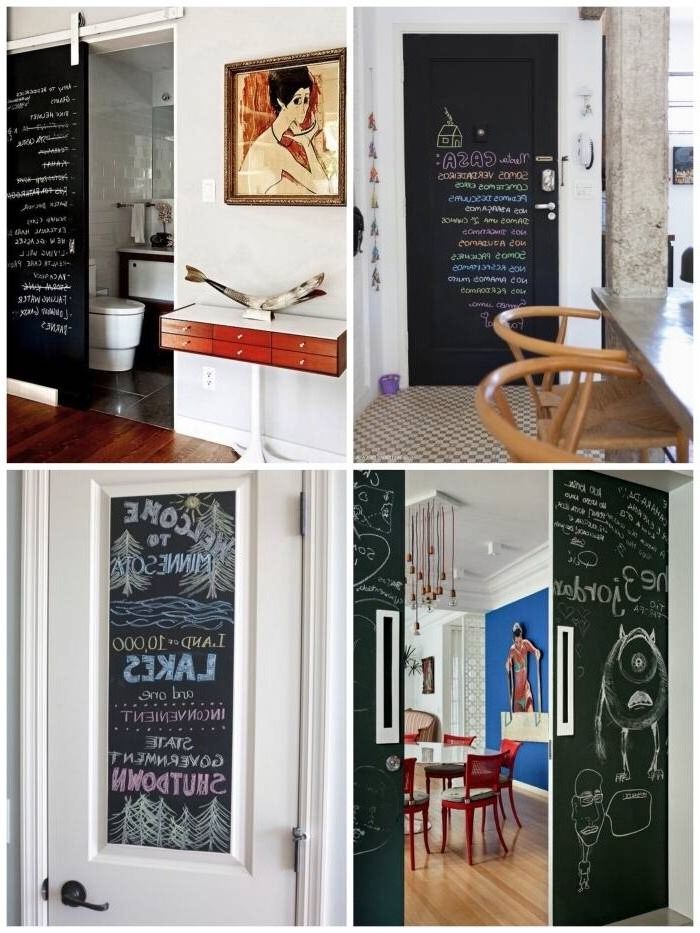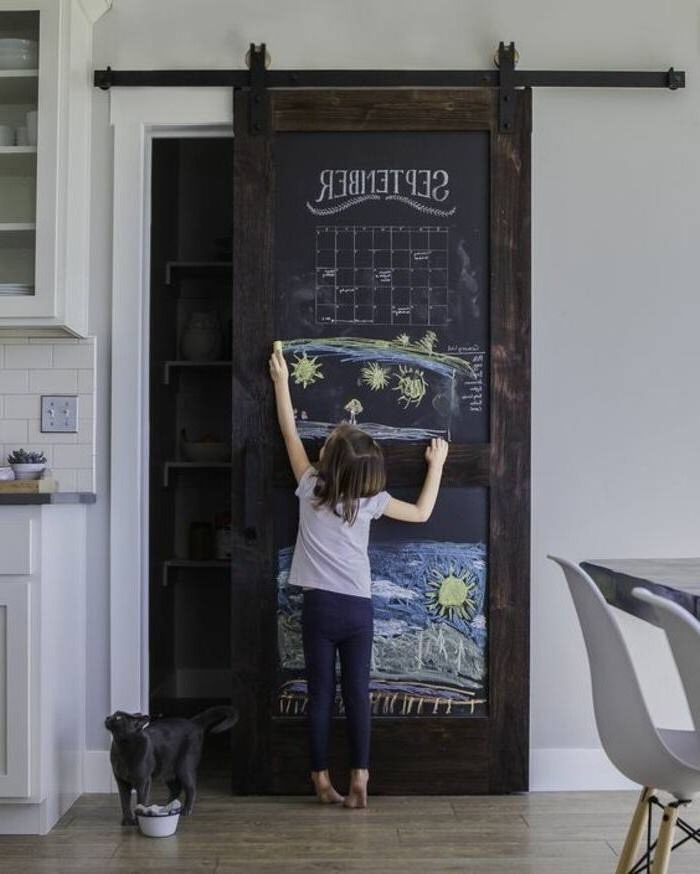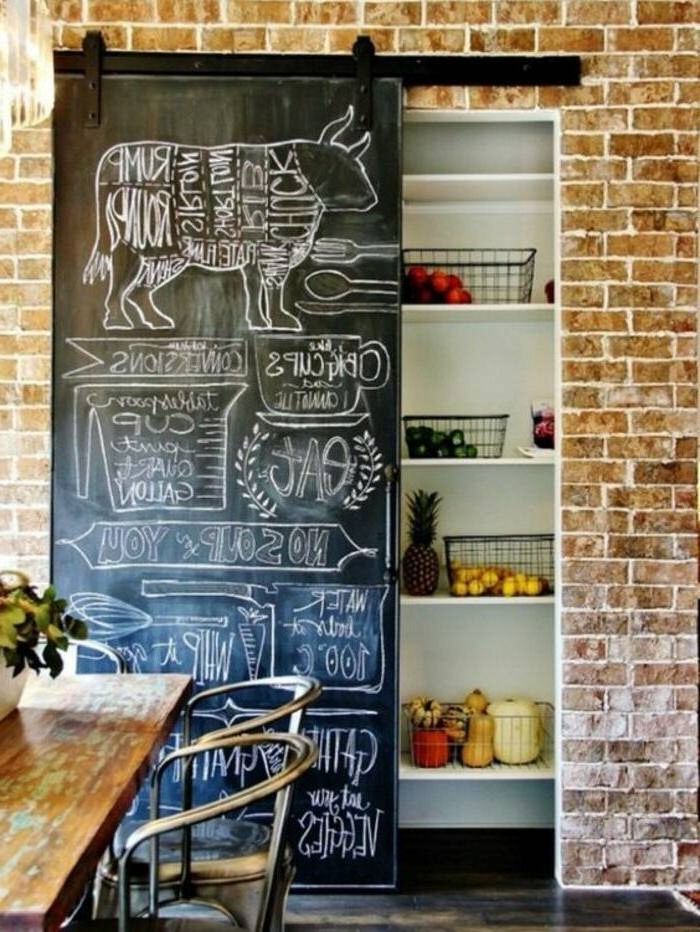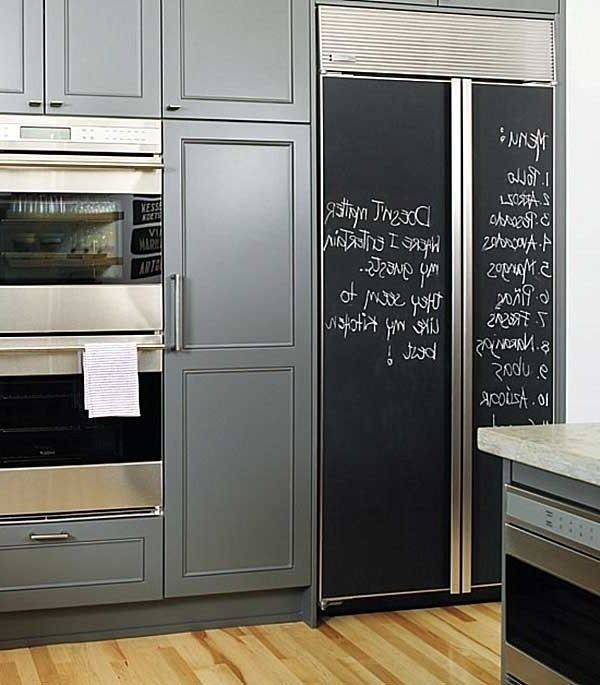 Screens
Curtains or fabrics can also be used to decorate doors.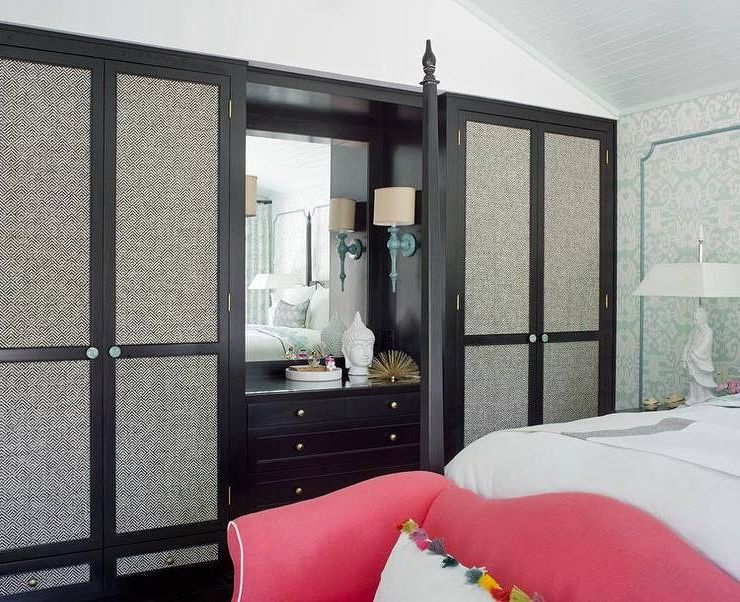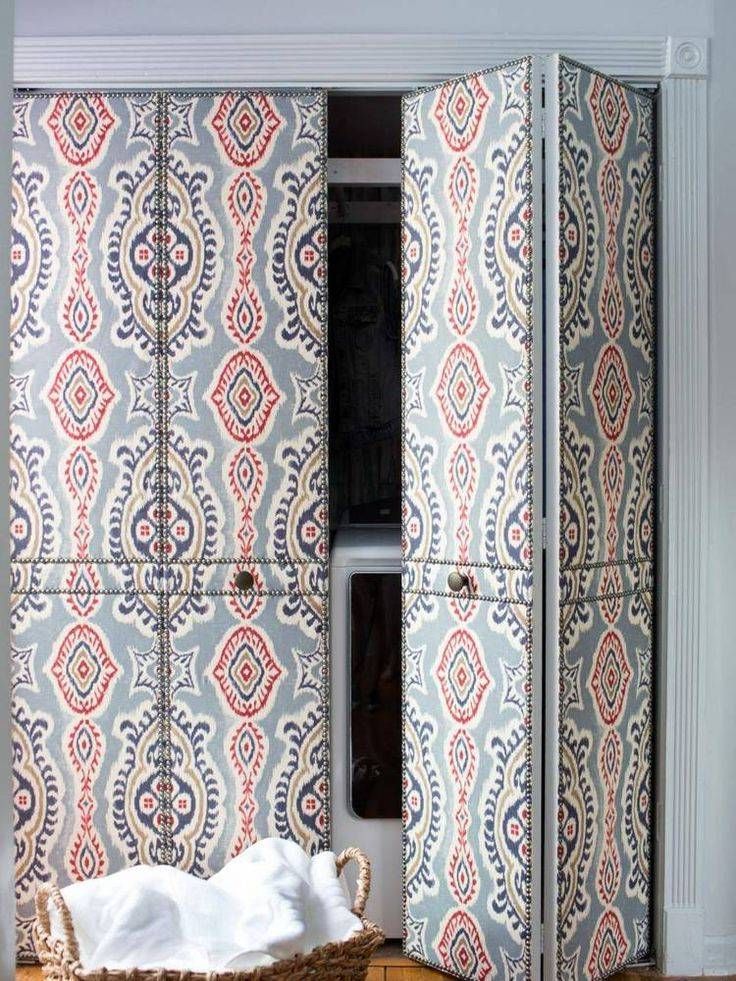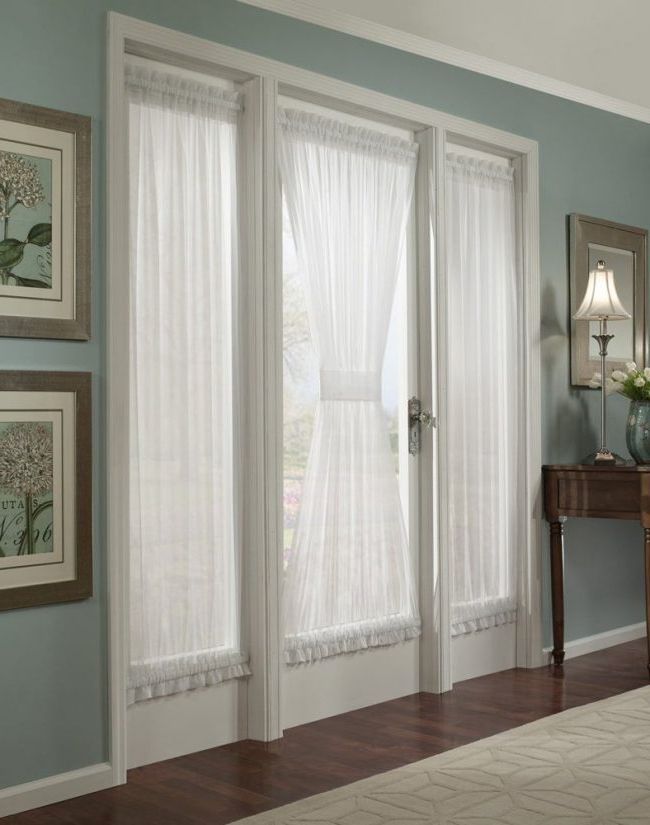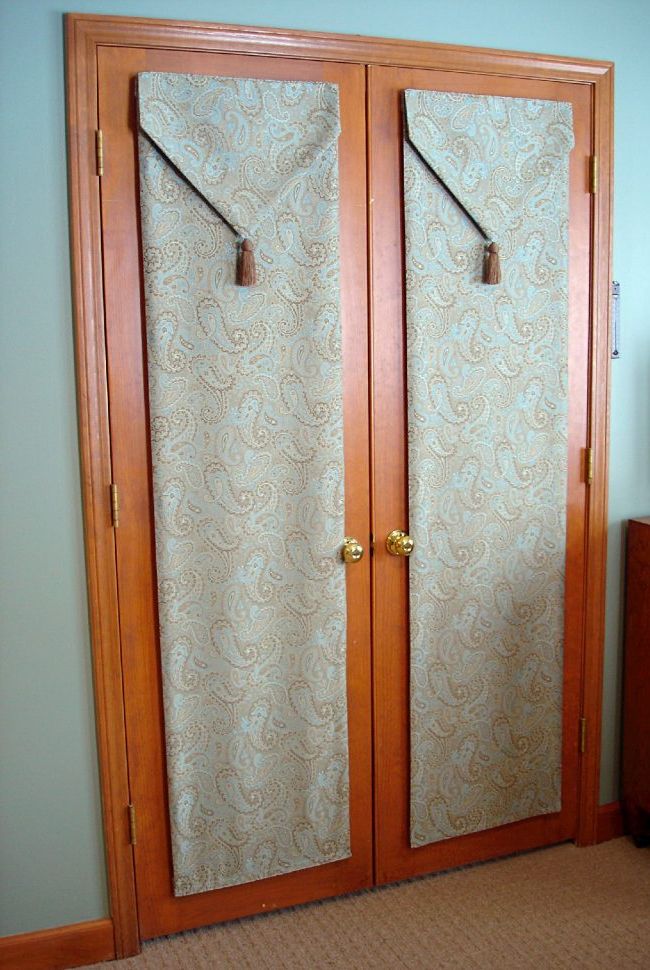 Stencil
If there is something that remains for last place when decorating the bedroom, then those are the closet doors. Generally, they are already installed in most houses, so many times we have not had the opportunity to choose, and if we have, when we need a change of style, we realize that changing the entire structure is very expensive. You can use the stencil technique to decorate them, saving a significant amount of money.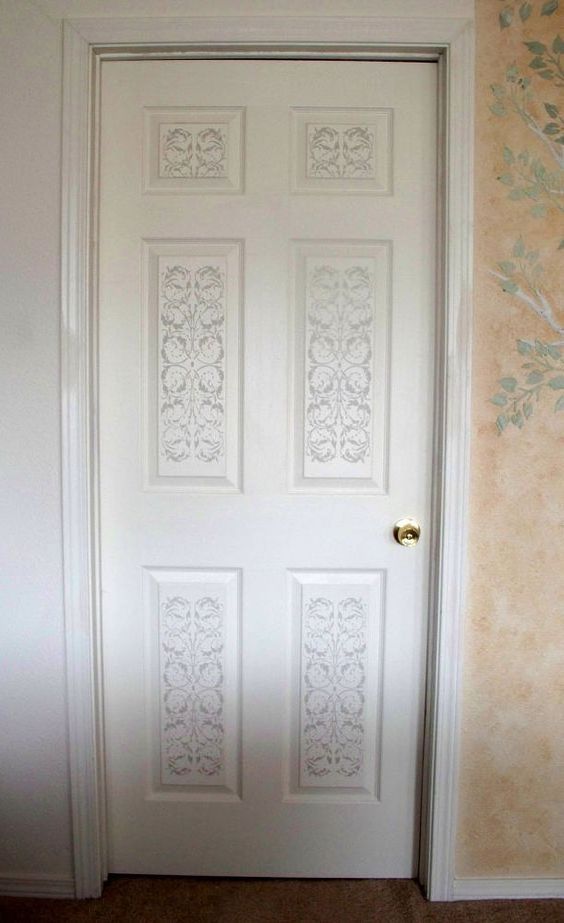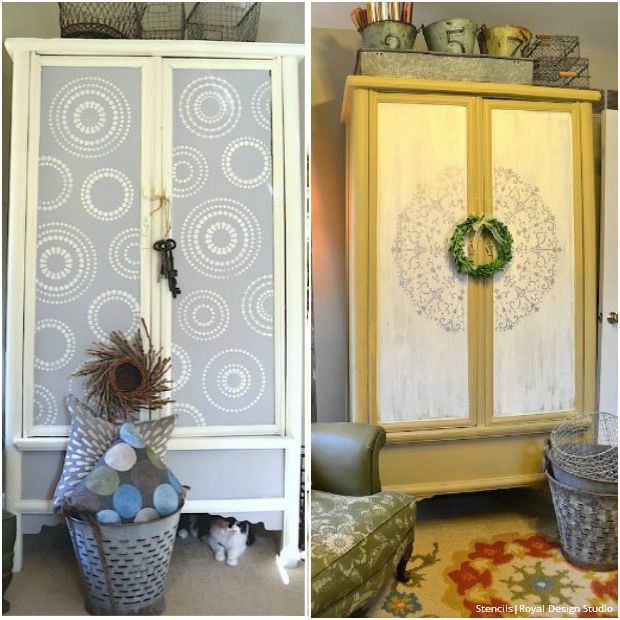 Doors decorated with vinyl
If you are a fan of innovating, changing, surprising, then you must be one of those people who, seeing doors decorated with vinyl, would not hesitate a second before decorating their entire house with the most ingenious, graceful and surprising models.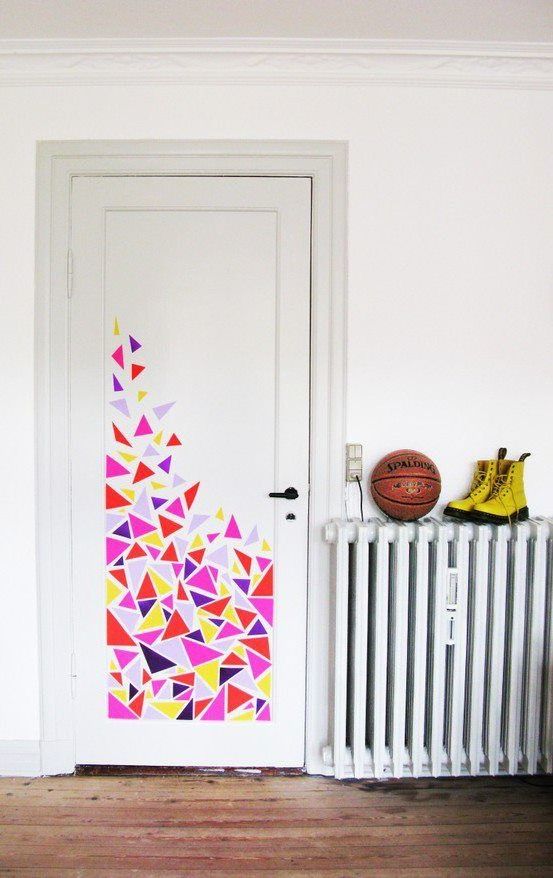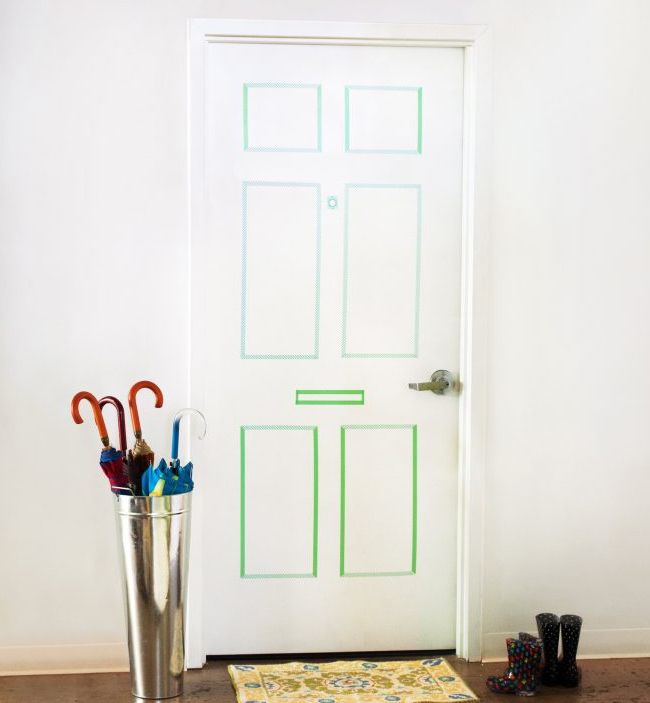 But neither is it a matter of turning your house into a circus, although if you have criteria and a good choice about which doors it is most applicable to and which doors it is not; then you can achieve a good striking and cheerful decoration, to give a little color to the house.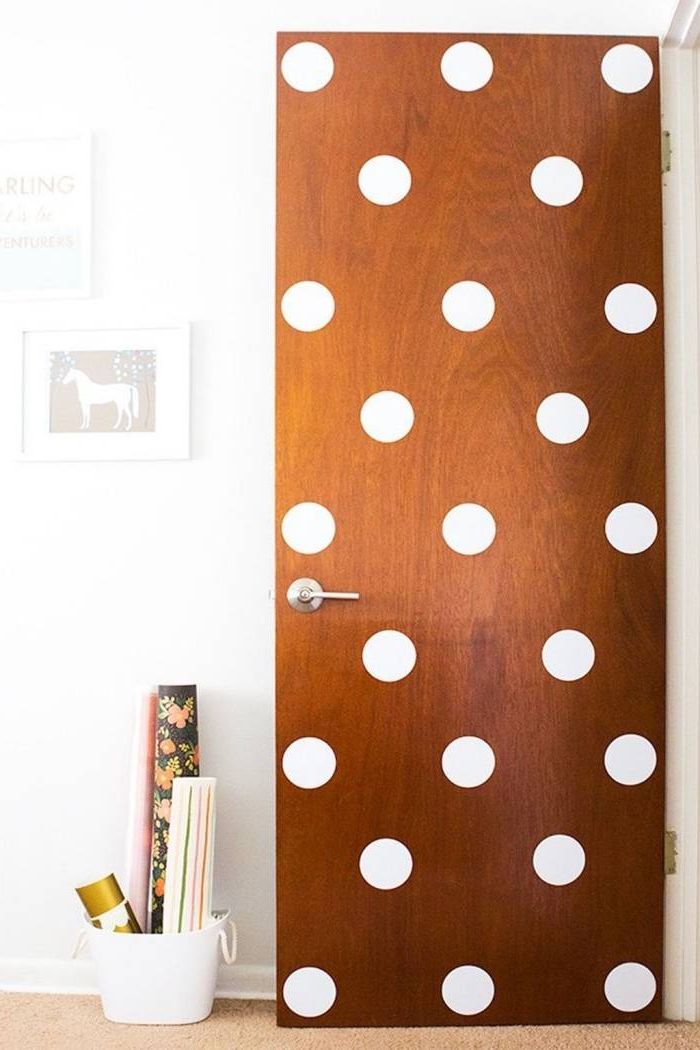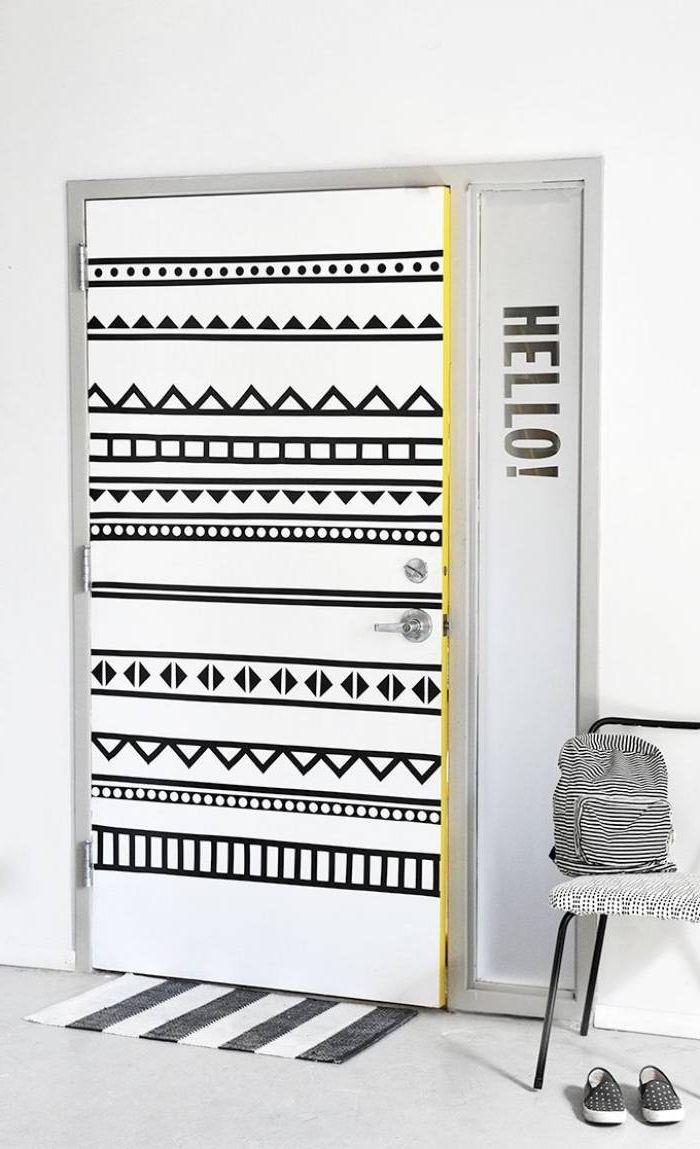 They exist in a standard size, to enable them to adapt to any door, being able to cut them to fit them. They are easy to wash, as well as to remove if one day you want to discard it. And they don't leave the door wall sticky.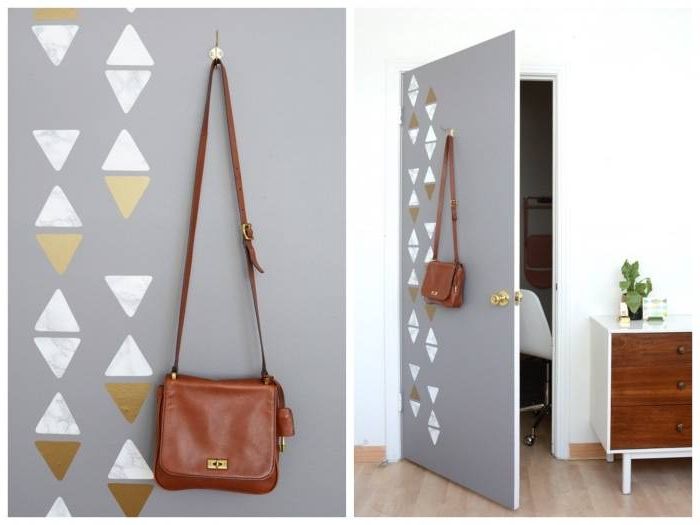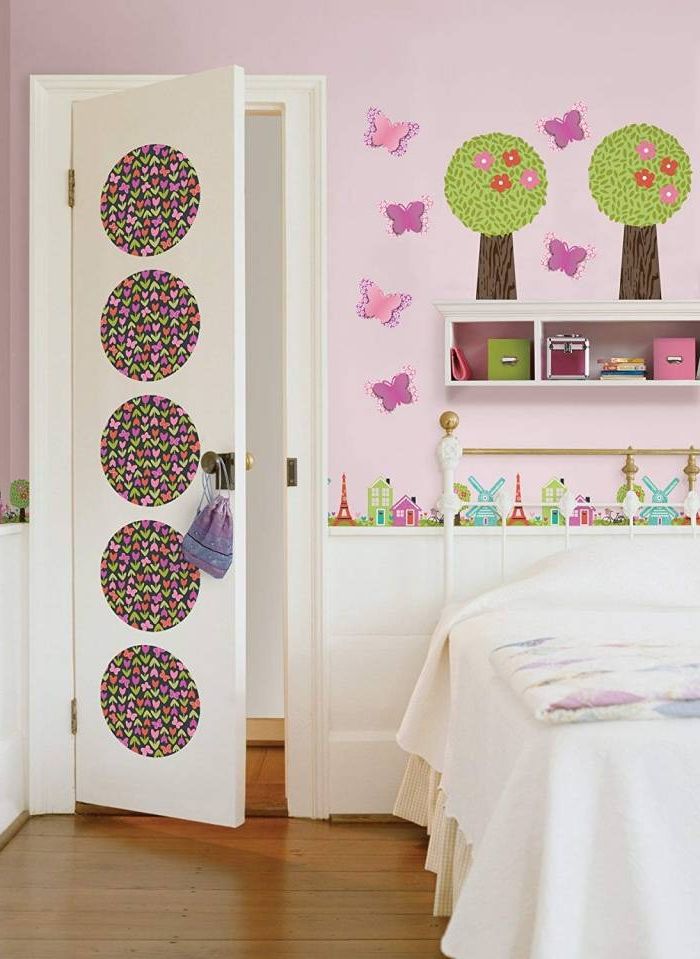 Decorative sliding doors
If you are looking to gain space in small environments or you are looking to achieve minimalist spaces, then sliding doors are the best option. Replacing traditional swing doors with sliding doors is a simple task, although logically you must first choose the sliding door system that you like the most.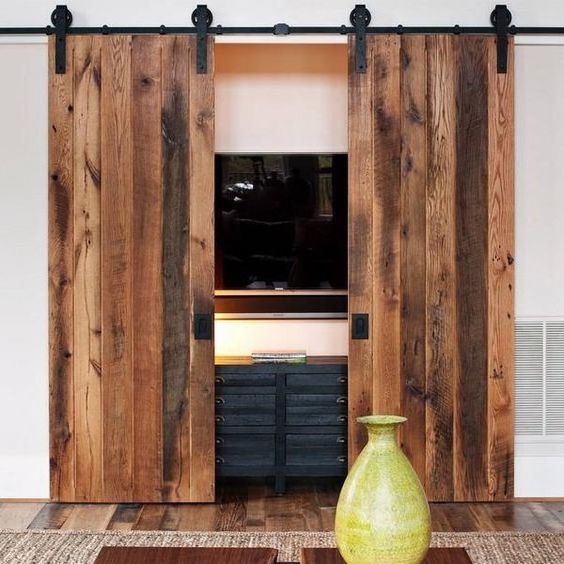 Currently, a wide variety of different styles and materials can be obtained on the market, and all of them have the advantage of not taking up space, so you will gain the space that a swing leaf previously required for its opening. So you can use them to communicate or, otherwise, separate two adjoining rooms without giving up space, the sliding doors remaining closed or open according to the needs of the moment.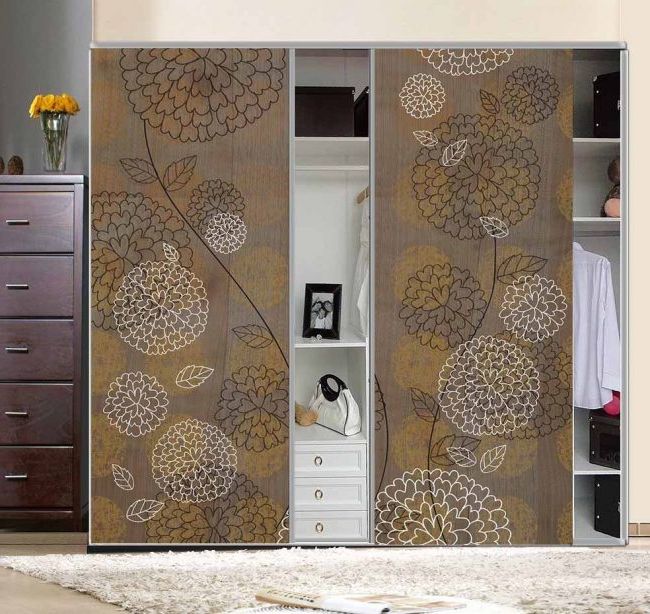 On the other hand, by installing this type of door it is possible to solve architecturally the opening and closing of curved walls. For this, it is good to know that there are different drag systems, extremely effective and easy to use, the most common being the external guide, which is often used a lot to connect the living room with the dining room, for example.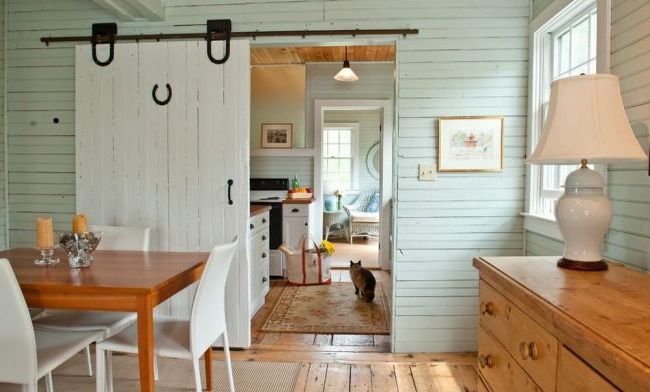 On the other hand, you must bear in mind that the thermal and acoustic insulation of sliding doors is lower than that of conventional doors, due to the clearance that the sliding mechanisms need at the edges of the leaves.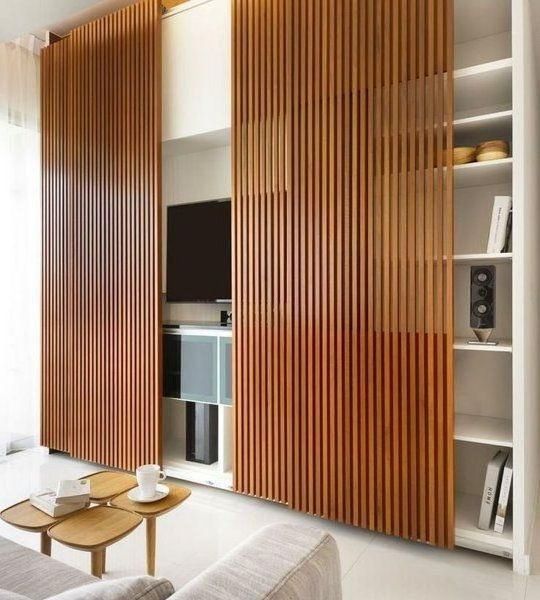 With regard to materials, wood and glass are the most used. If you prefer the wooden ones, we recommend the veneered wooden sliding doors since they are the cheapest and weigh less, so they are significantly more stable.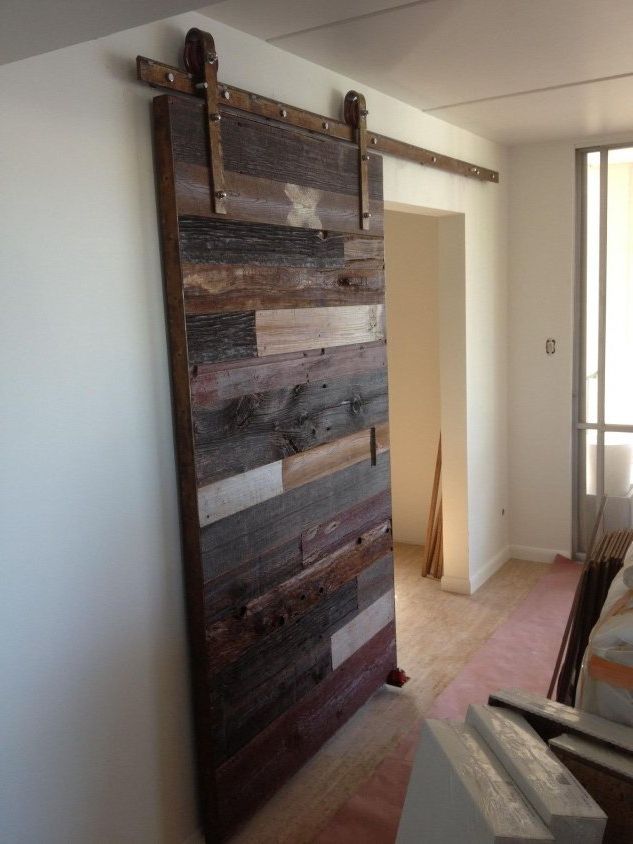 If you are looking for something very modern, then you should opt for aluminum or tempered glass sliding doors. Even if you like a more industrial aesthetic, you can choose to leave the steel elements exposed.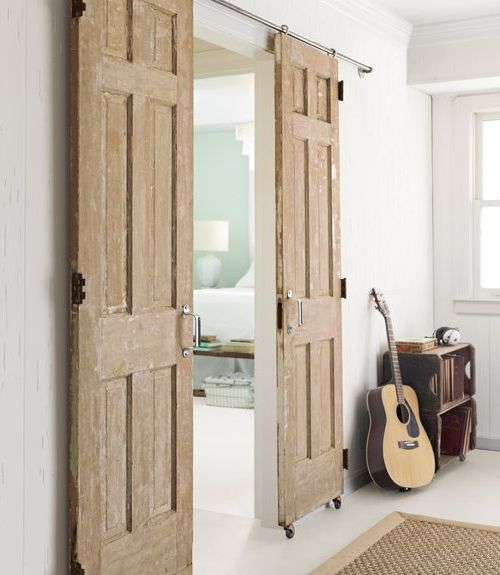 If you have inventiveness and creativity, adding a good wallpaper with drawings, you can create the illusion of a sliding mural that gives color to a room and why not, that is also what highlights it the most.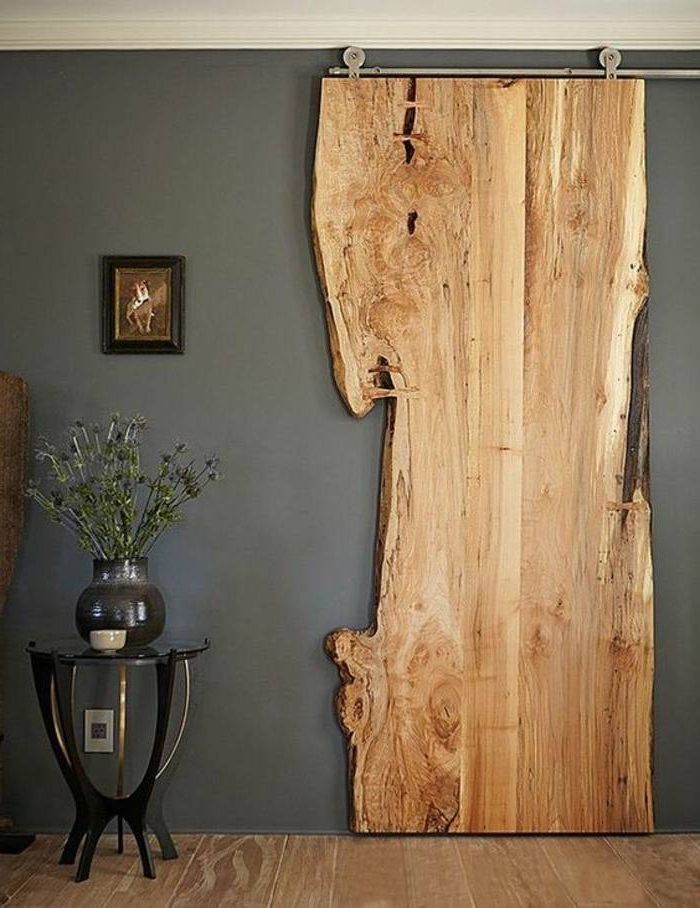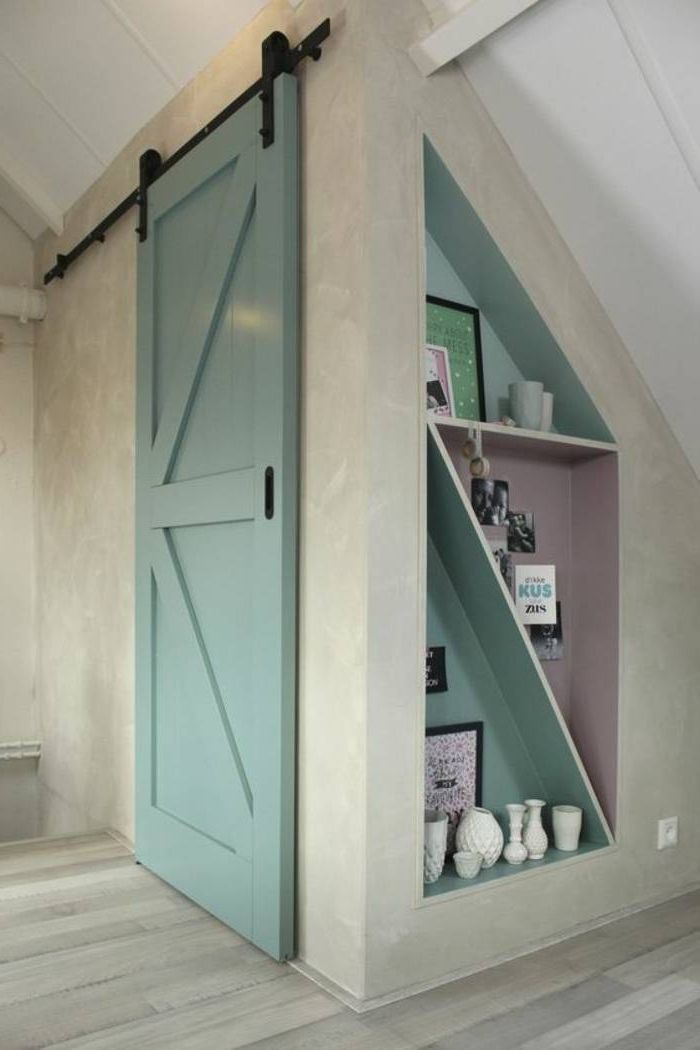 If you have thought about separating a space in an elegant and modern way, you should take this type of doors into account. A wooden or transparent glass sliding door is really elegant and practical.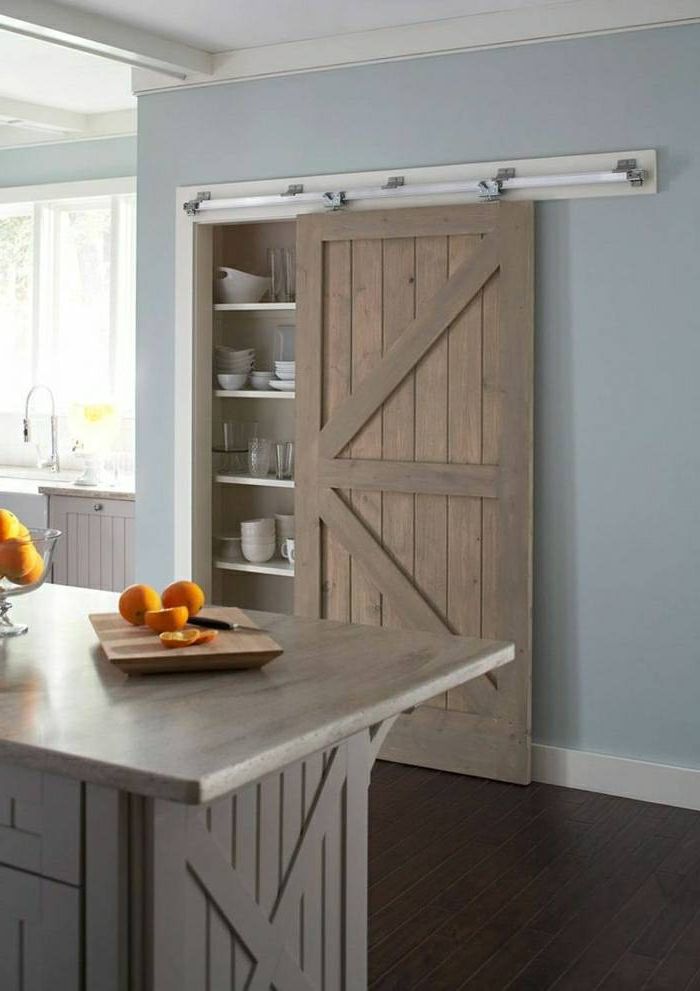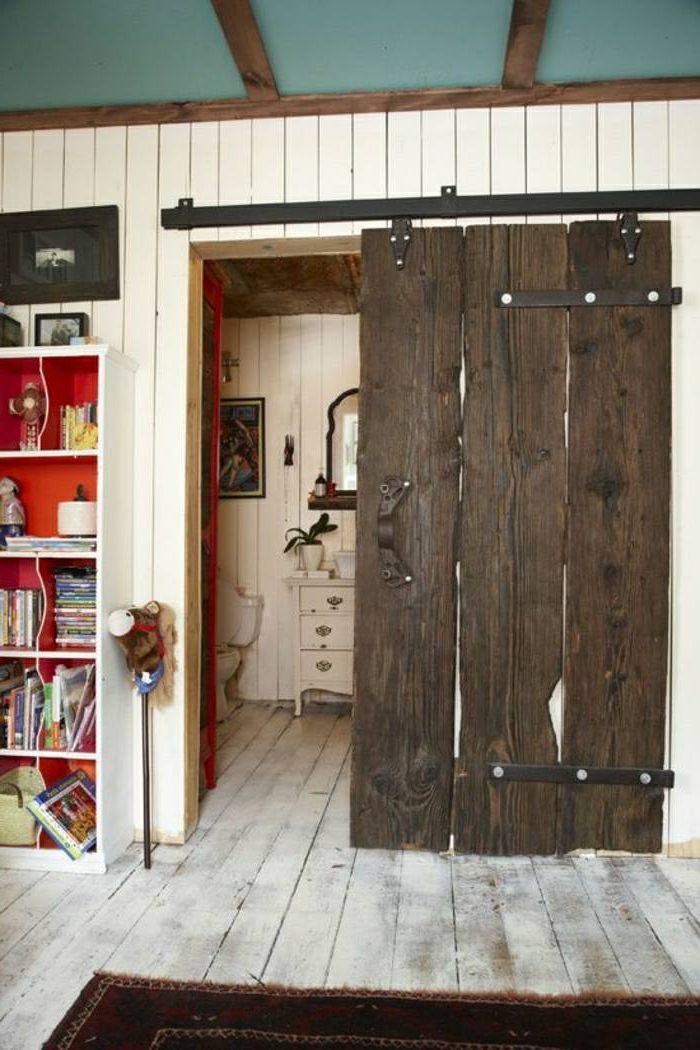 They are a simple and stylish solution.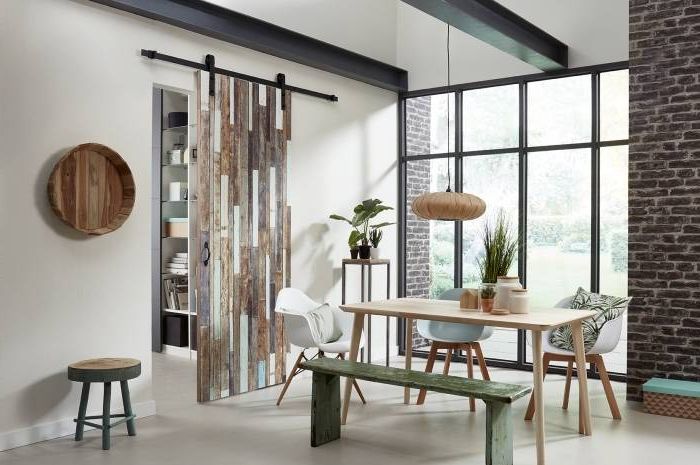 Other creative ideas