Decorating the bedroom with little money, good taste and a lot of style, can be elementary if you have the necessary creativity to do it. We're not suggesting you completely remodel or buy all new furniture and fixtures, but a few small changes can go a long way in revitalizing the space.
Therefore, below we bring you some proposals to give a renewed air to your bedroom.
Add an accent wall
Adding a single accent wall can be an easy way to add style to a room and save money on materials. This can be achieved by painting one of the bedroom walls in a bright color.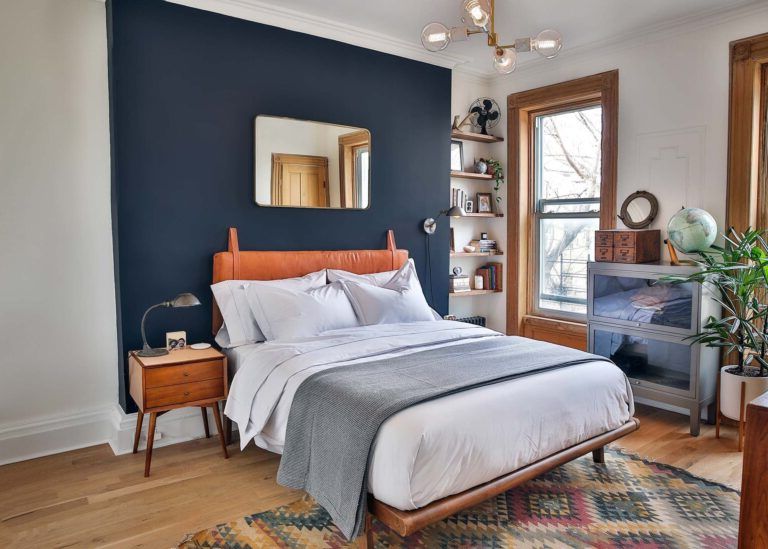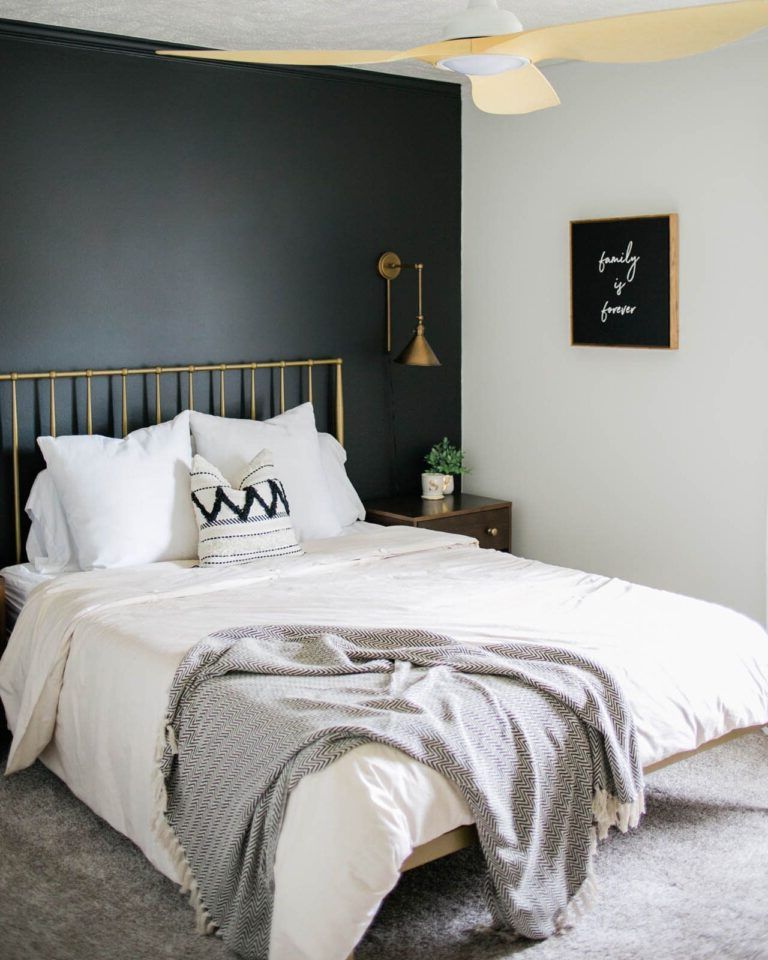 Or placing decorative wallpaper.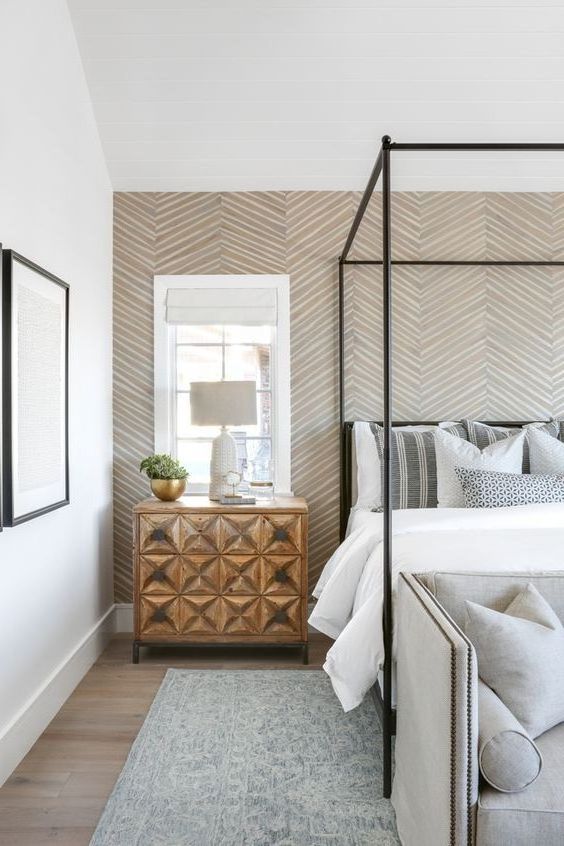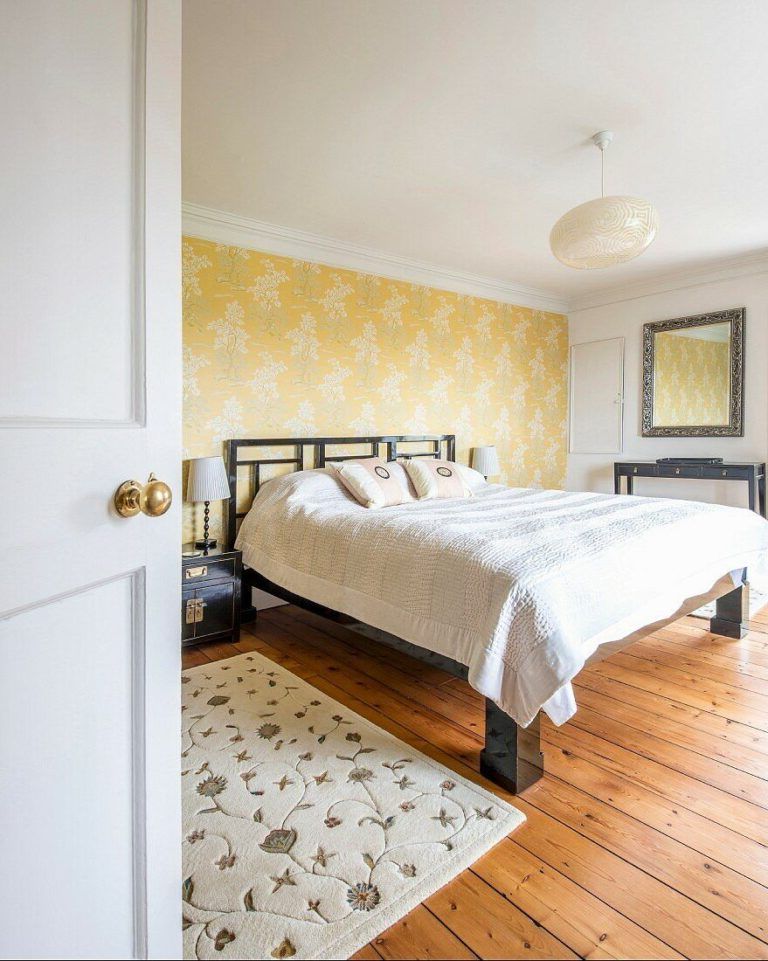 Decorate the wall with vinyl
For those who do not intend to repaint the wall and want to decorate the bedroom with little money, a very easy way to achieve it is by sticking decorative vinyl on the walls. For this, choose the shapes and colors that you like and that go well with the other tones in the room, to ensure that the result is what you expected.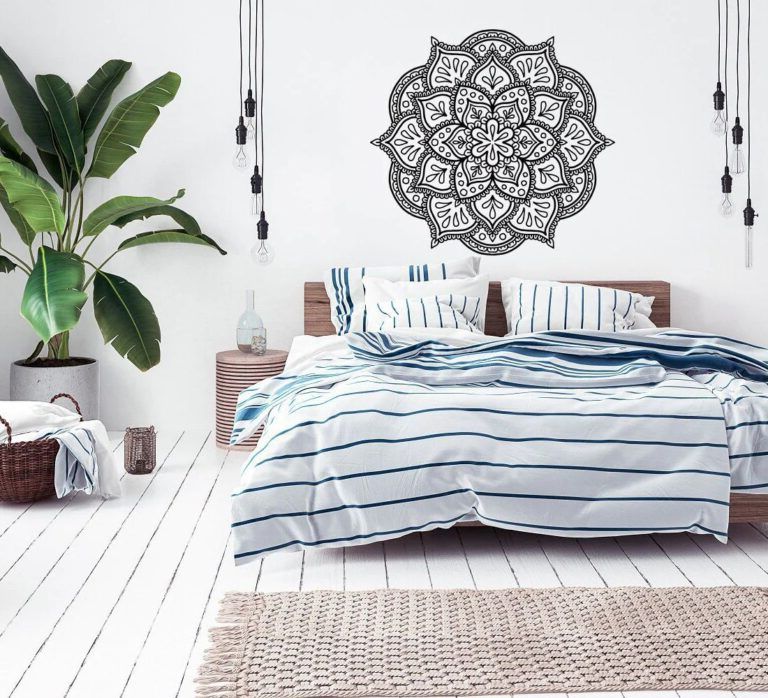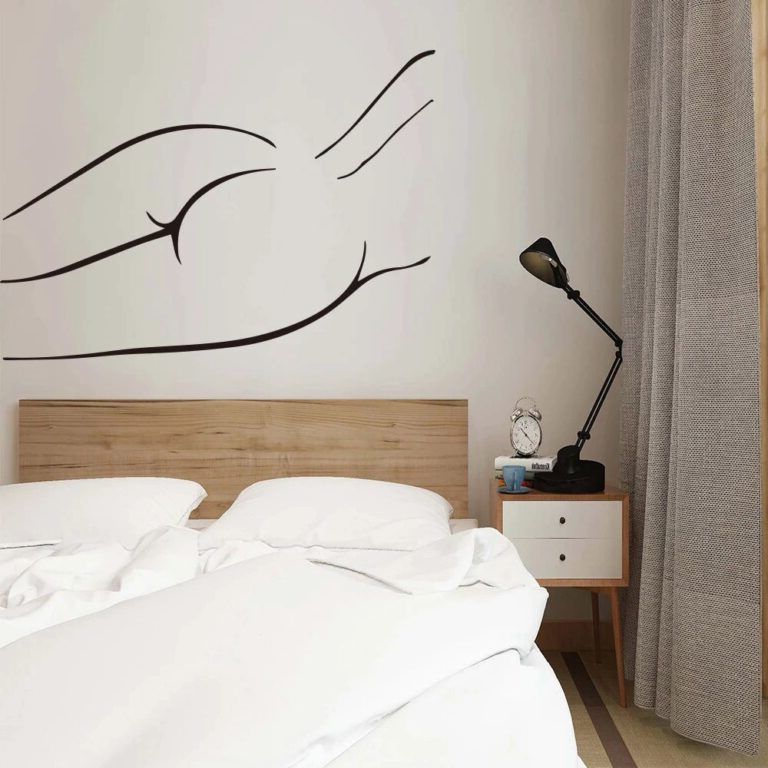 It is an easy way to add personality to the decoration, and can be applied to walls, floors or furniture. In an instant you can achieve an elegant and fun decoration, effortlessly and with low monetary cost. Also, if you get bored you can easily peel it off without damaging the surface.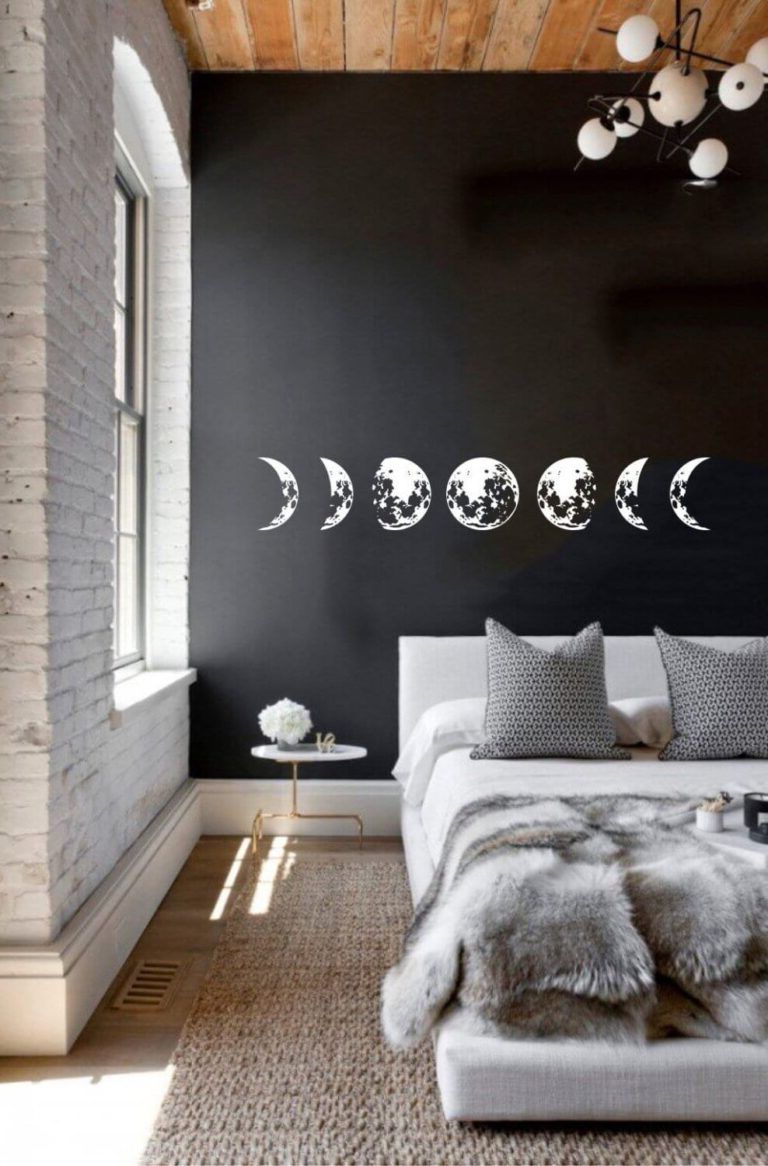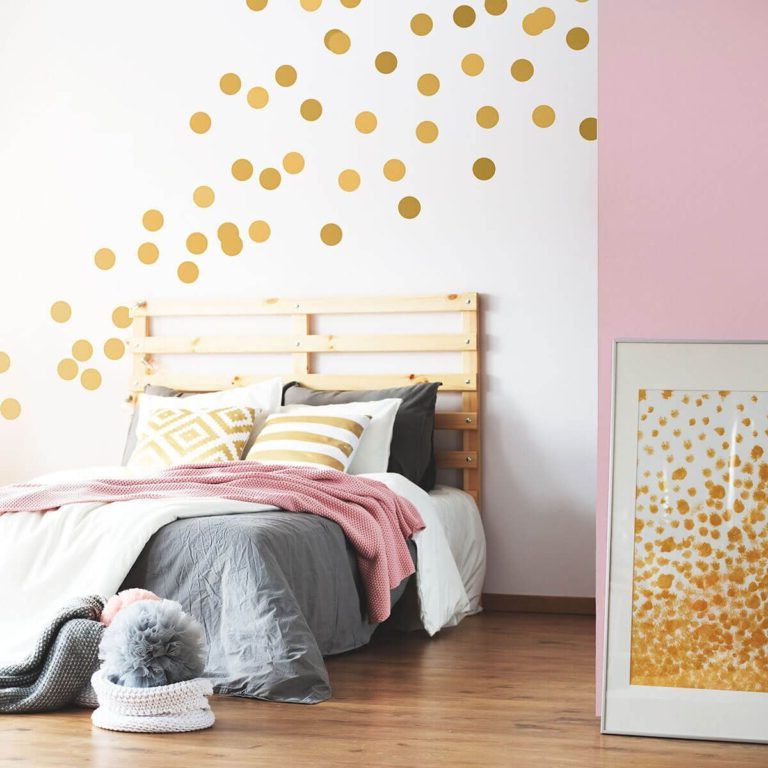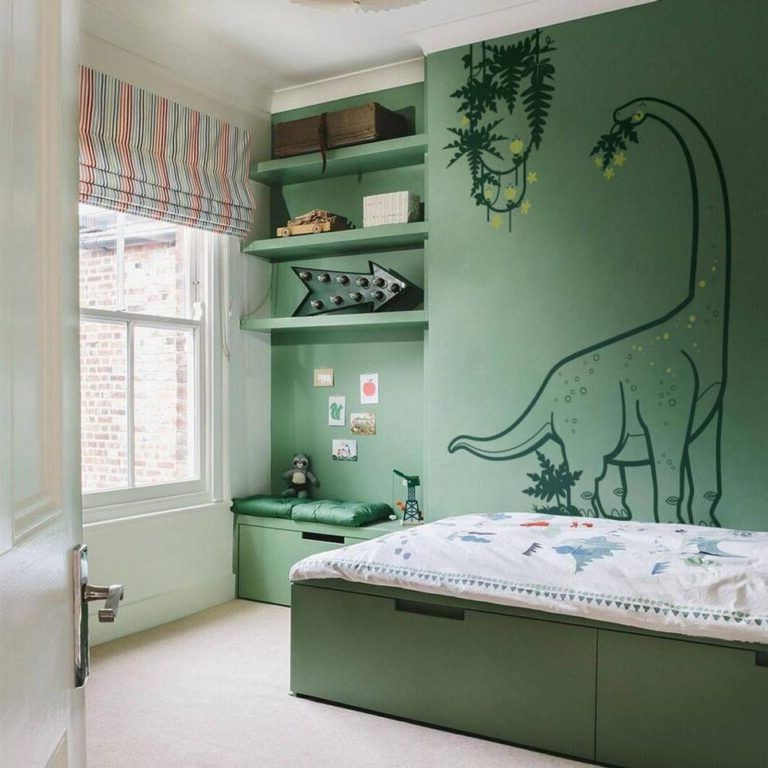 Add a reading corner
Adding a reading corner can give a room a lot of style, as well as make it a more welcoming and comfortable space. All you need to do is clear one of the corners of the room and add a comfortable chair, or an old refinished armchair; the latter are very fashionable.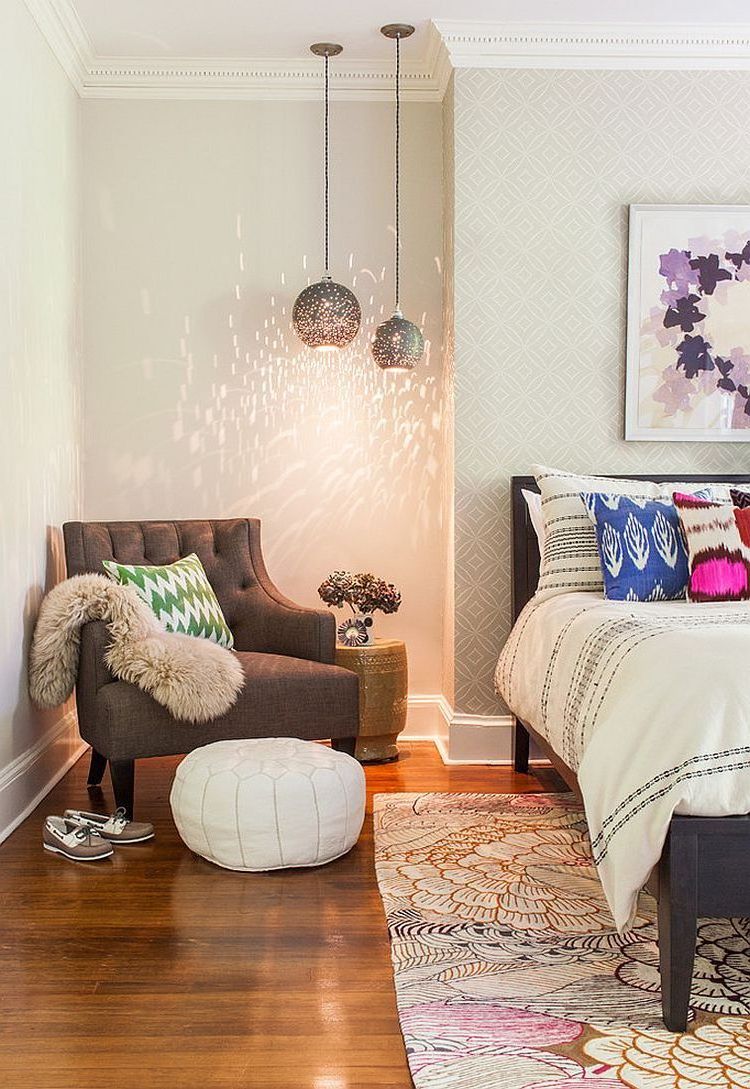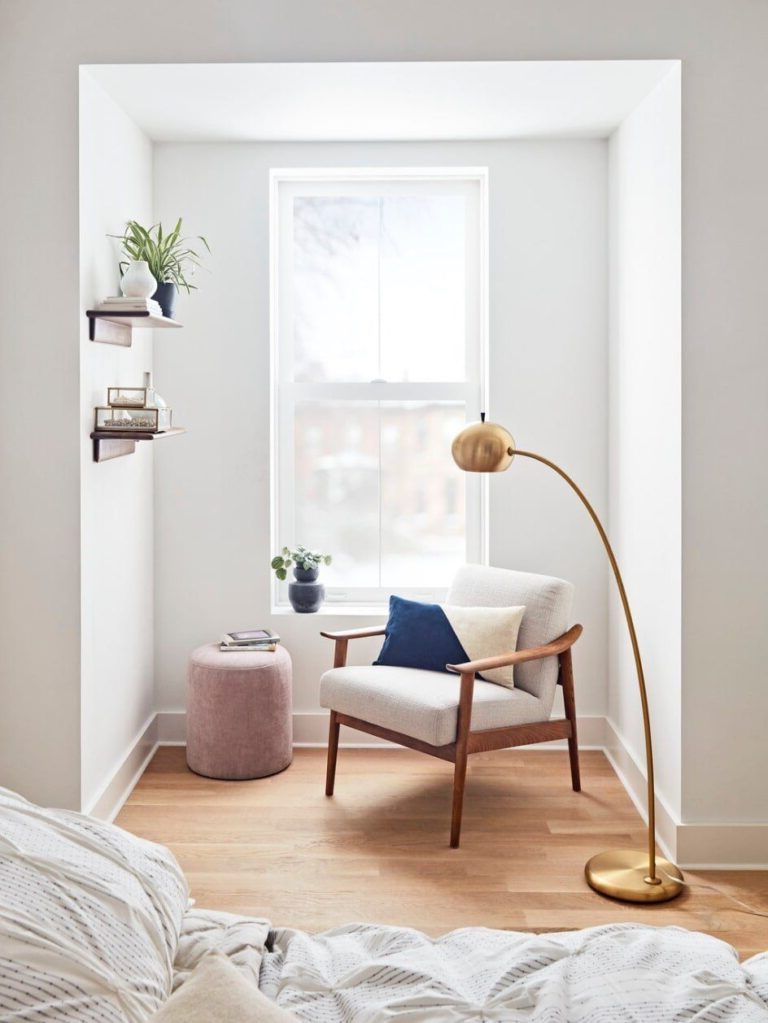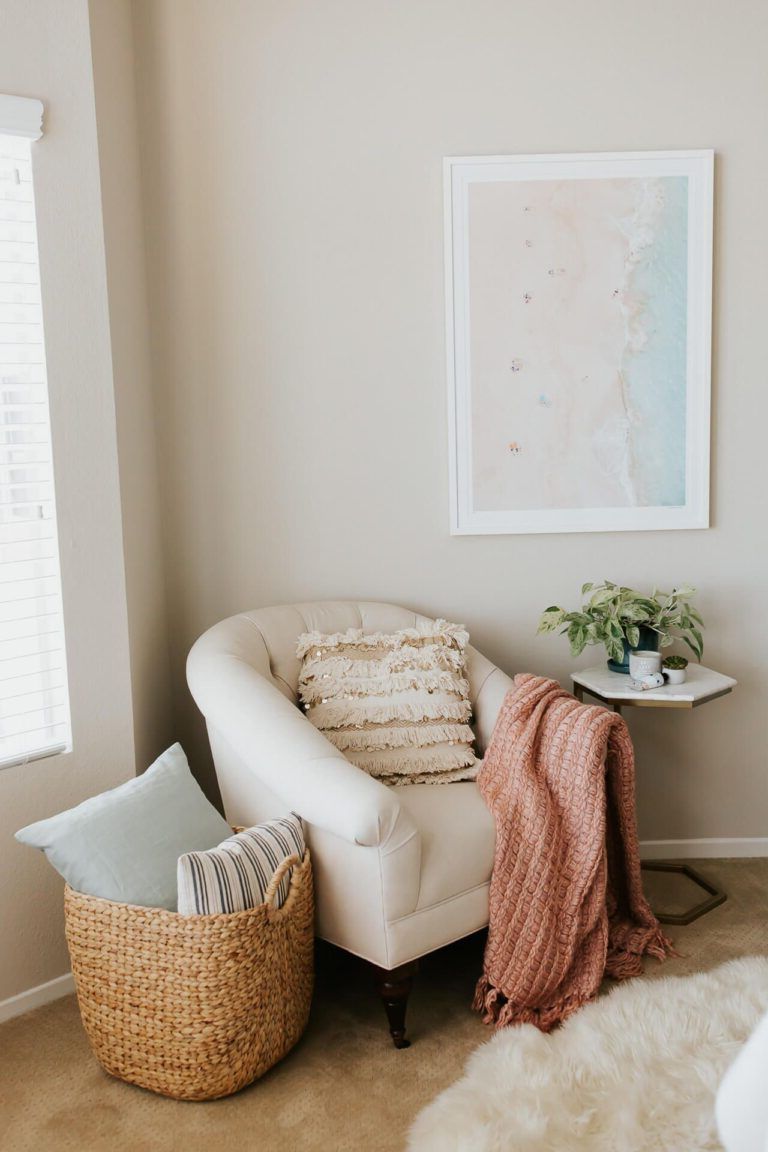 Add a plant
If your bedroom receives an adequate amount of light, adding plants is a quick and easy way to enhance the space. If you don't get enough light, a sprig of fresh flowers on your nightstand or desk is an easy way to add a pop of eye-catching color.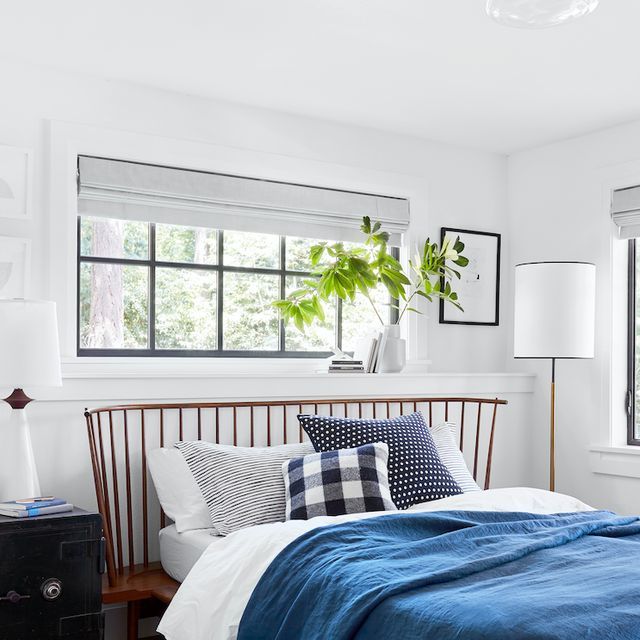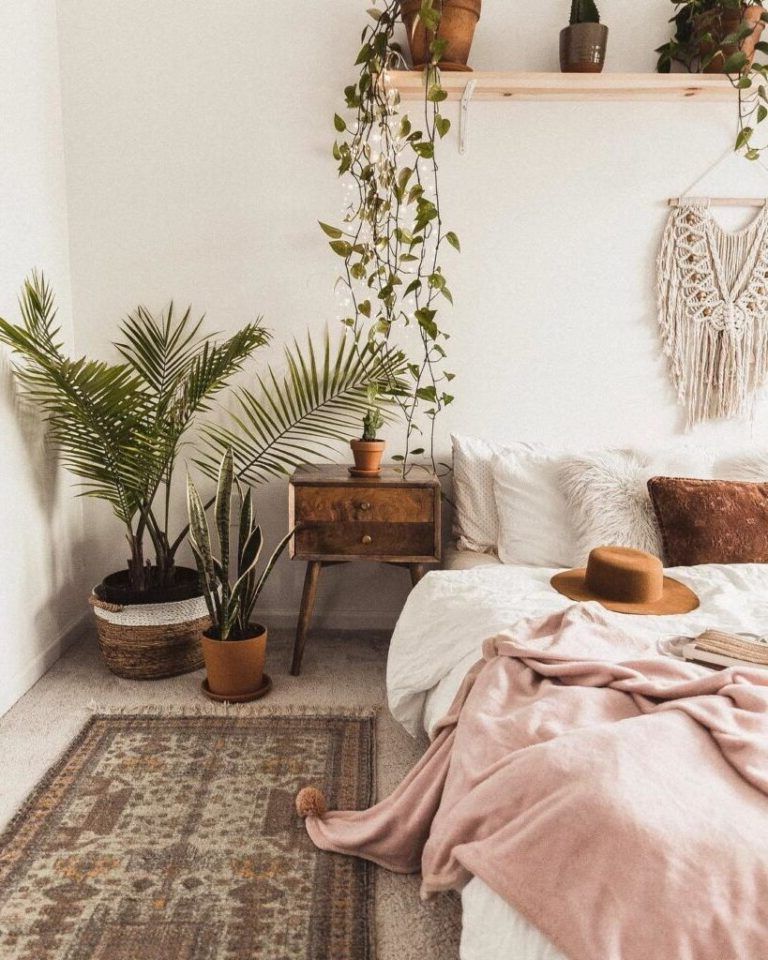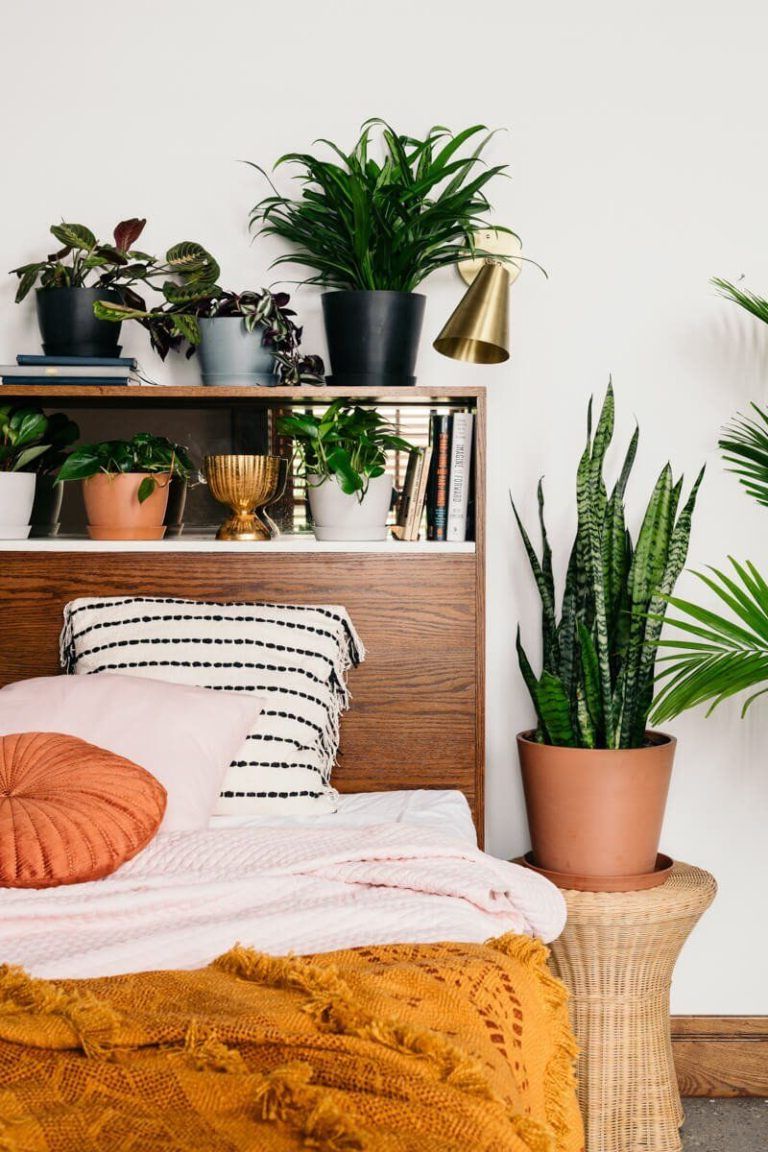 Change clothes layer
This simple change, although it may seem insignificant in the room, can be a simple and inexpensive way to liven up the bedroom. With a striking piece of fabric, or with different pieces of leftover fabric (which are in every house), you can make a nice new quilt, and even matching cushions.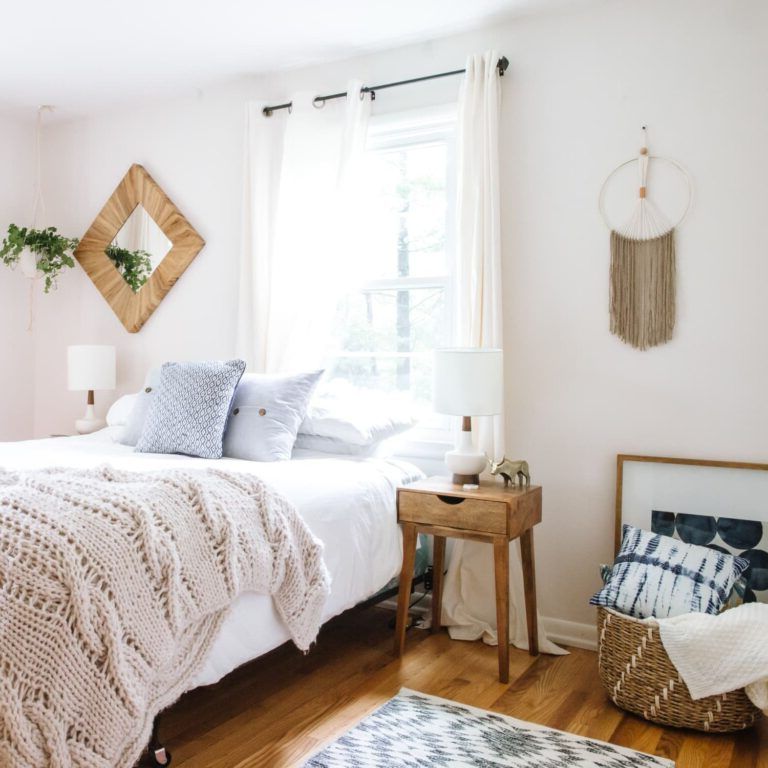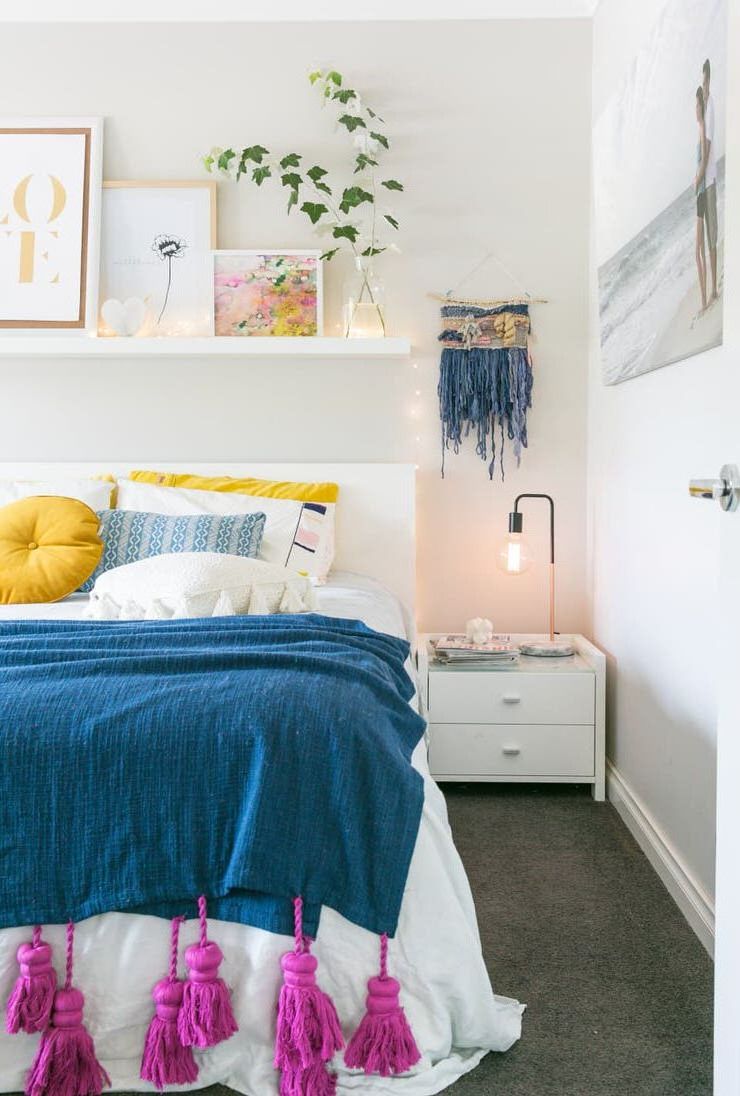 You can add a lot of style in the decoration through materials and textiles, for example, you can use bedding that draws a lot of attention in an elegant and sophisticated way. Crochet in an elegant color is responsible for giving the room a lot of style.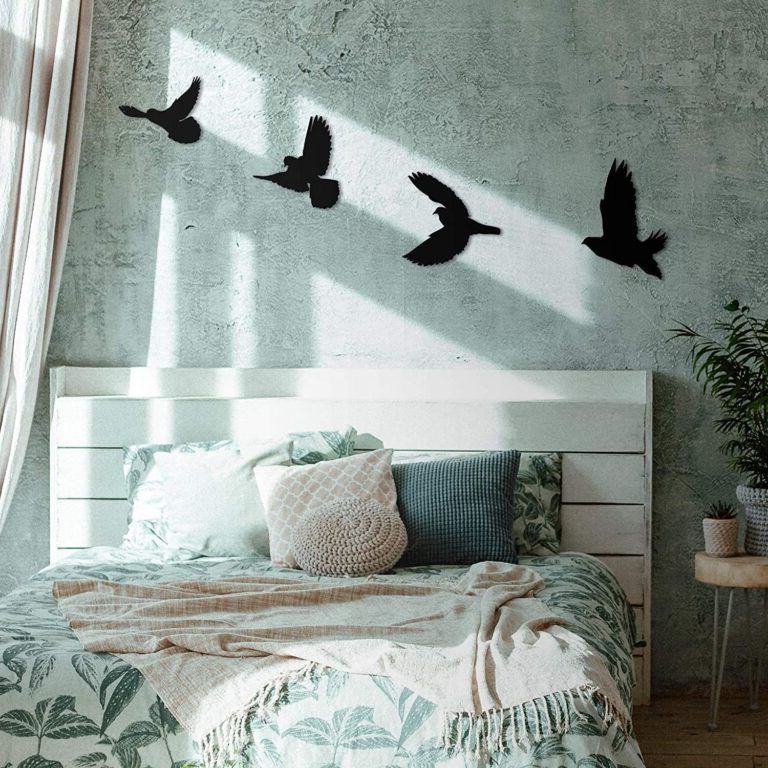 Create a shelf
A floating platform above the bed or on an unadorned wall can be used to place small candles, your books, decorations or as many other things that you may be interested in placing there, as a way to liven up the environment even more.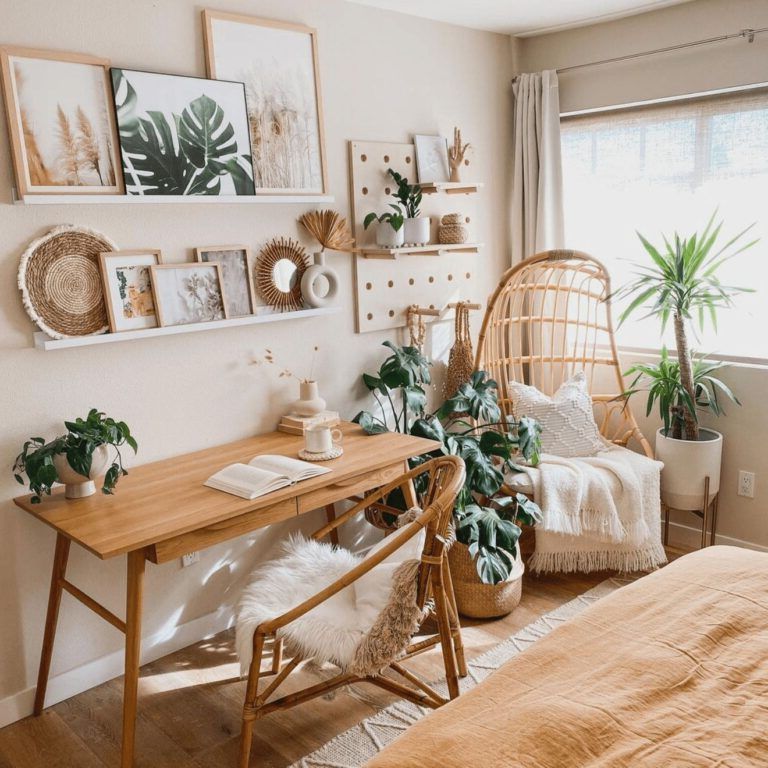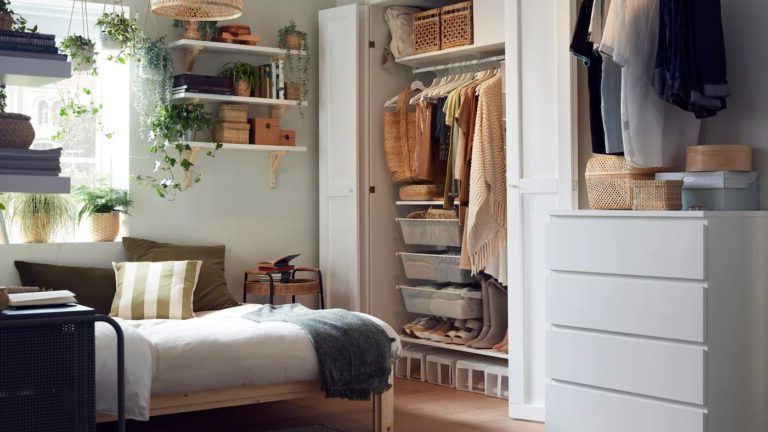 Colored accessories
Many people keep their bedrooms neutral in color, so the best way to add color is through accessories. Anything, from vases, lamps, photo frames among many others, can be incorporated into your room, with intense and bright colors.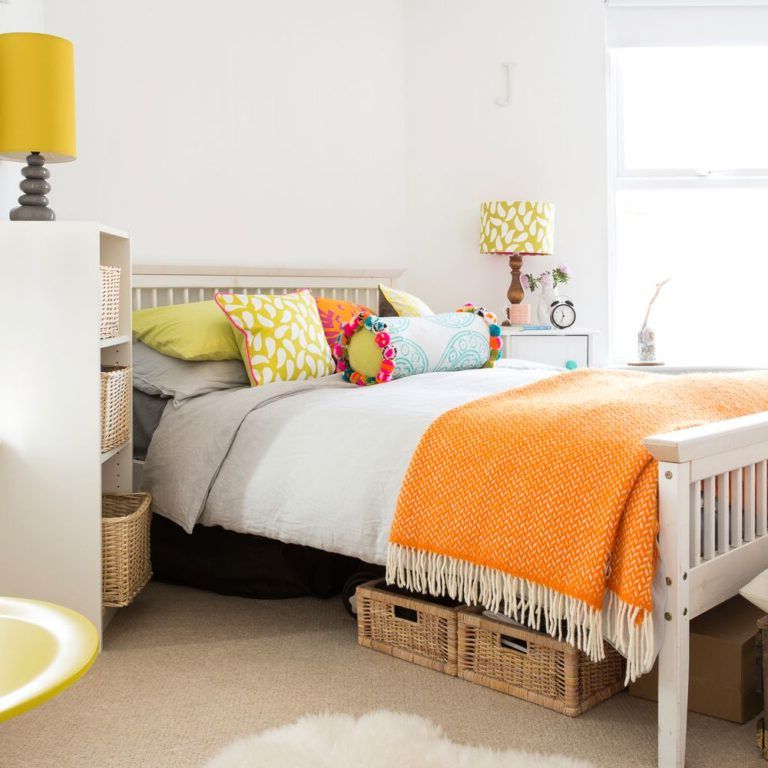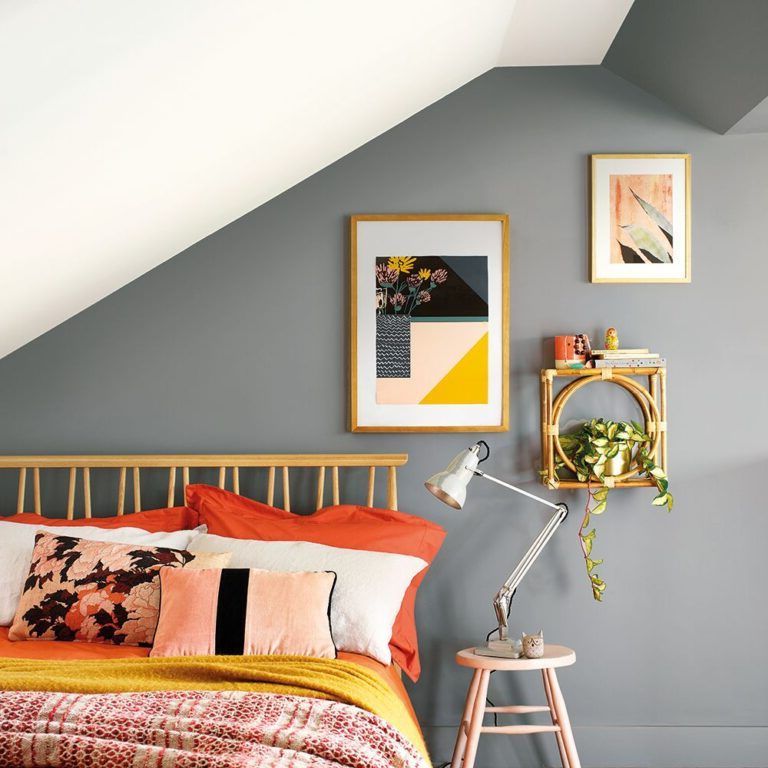 Vibrant and intense colors in home accessories such as cushions, rugs or curtains, on the other hand, can become the best way to add interest to these spaces, injecting them with a little vitality.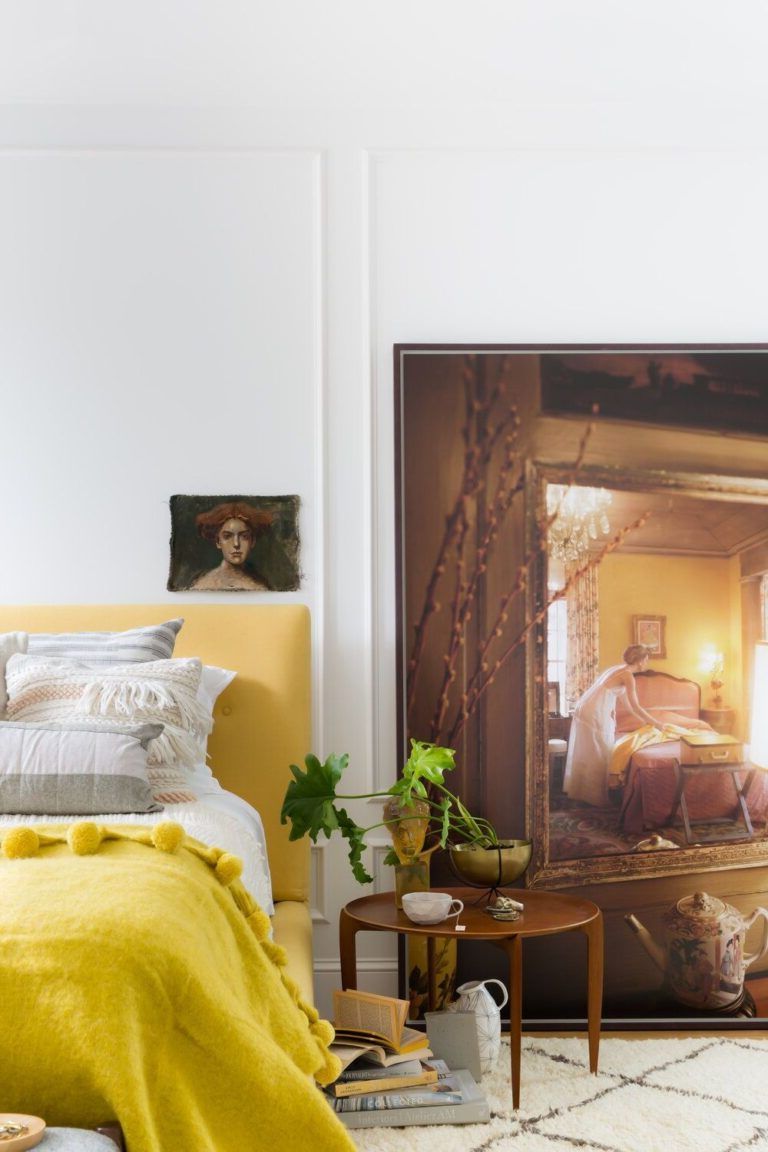 Play with paint
We're not talking about painting the whole room (although this is another great way to enhance your space), we're talking about smaller things like furniture. A dresser or nightstand can be completely transformed by a fresh coat of paint in a bright color. Choose a color of your choice and that is compatible with the color scheme in your room, to give life through it to a piece of furniture that went unnoticed.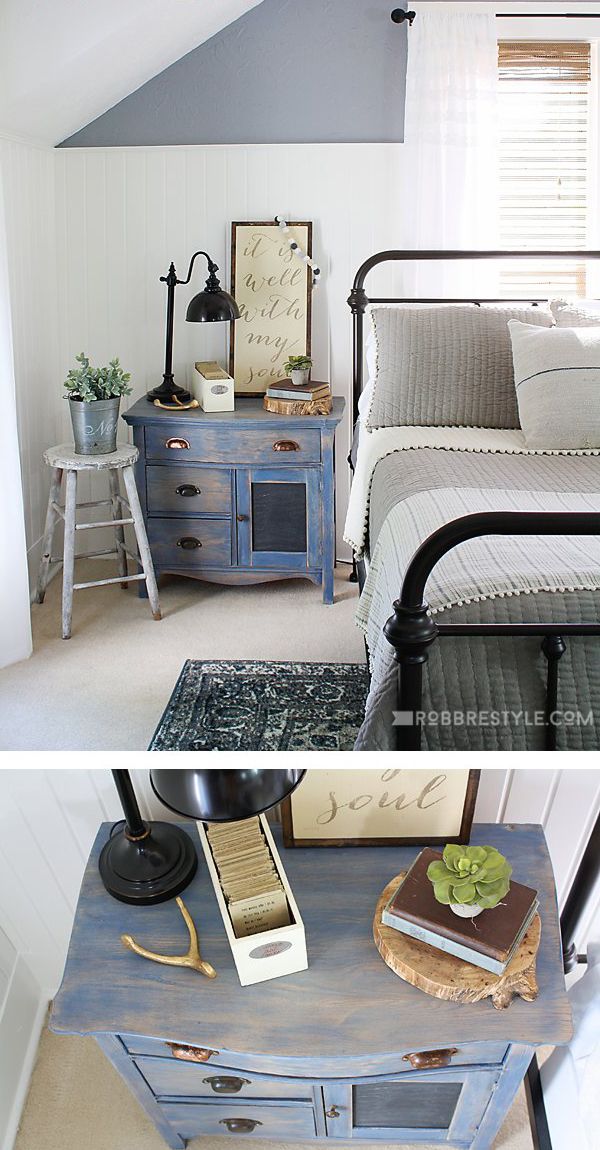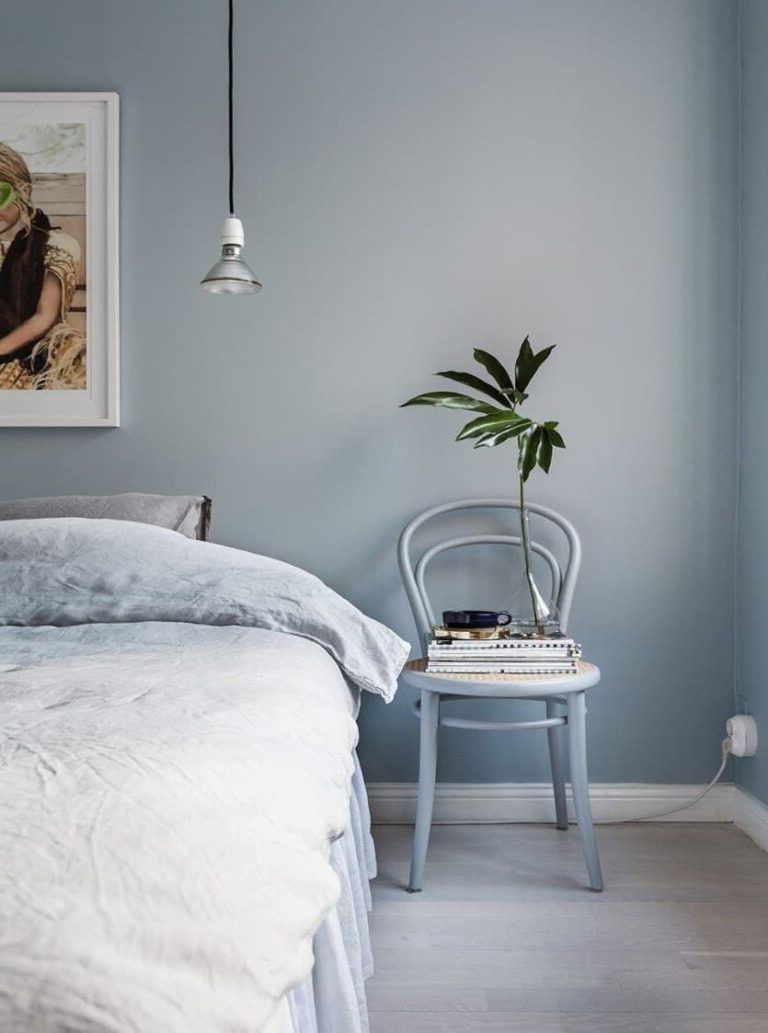 Painting your doors or windows is another way to add a lot of style in a short time. Most of the time we keep our doors simple and boring without realizing that they are a key element that can add a lot of style.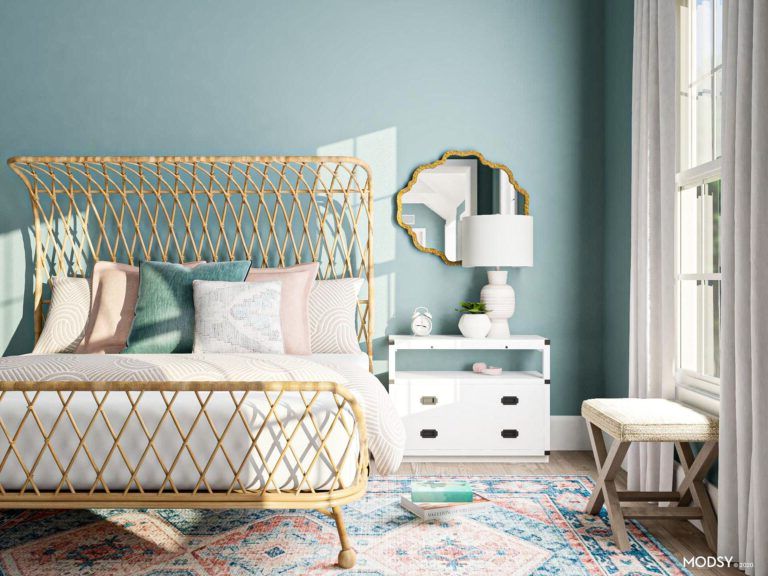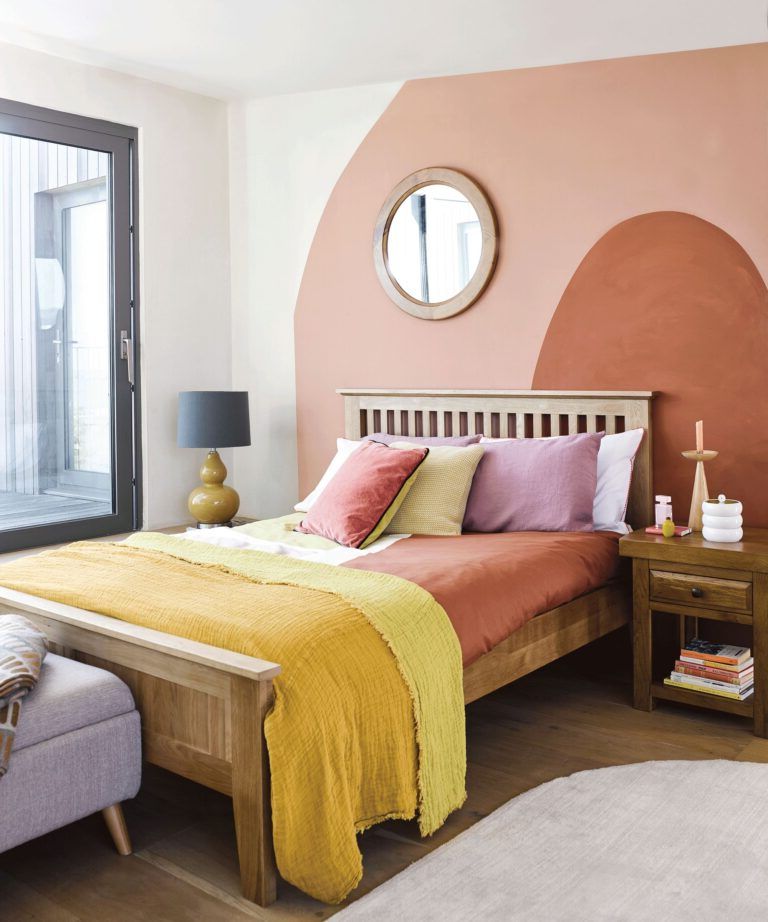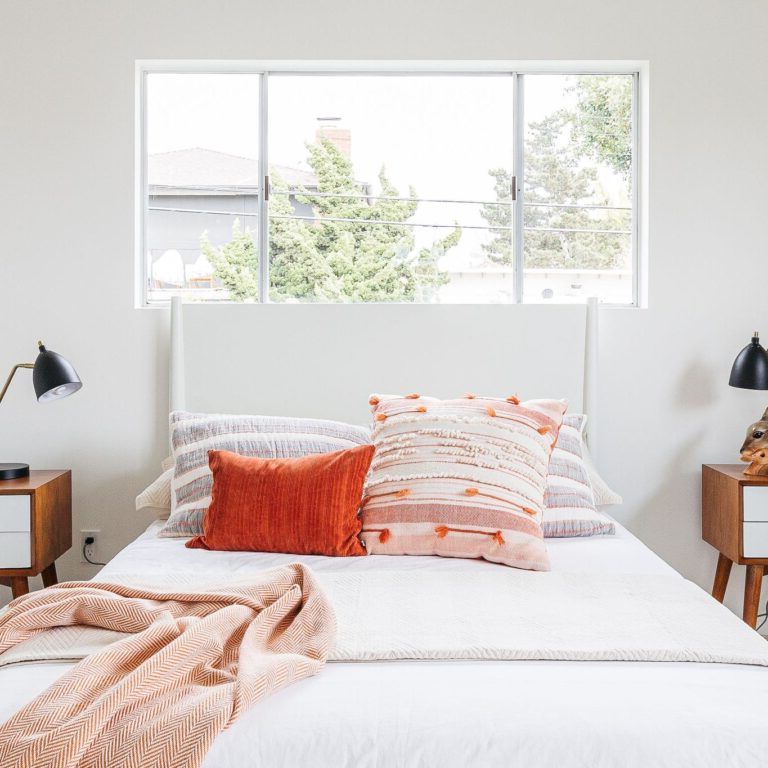 Economic art
Implementing a work of art can be very cheap, if you take advantage of your own imagination, to build it yourself. Or they can use a beautifully framed photo as an accent in their room, spending next to nothing. Most of the materials that you will be able to use are sure to be found in your own home.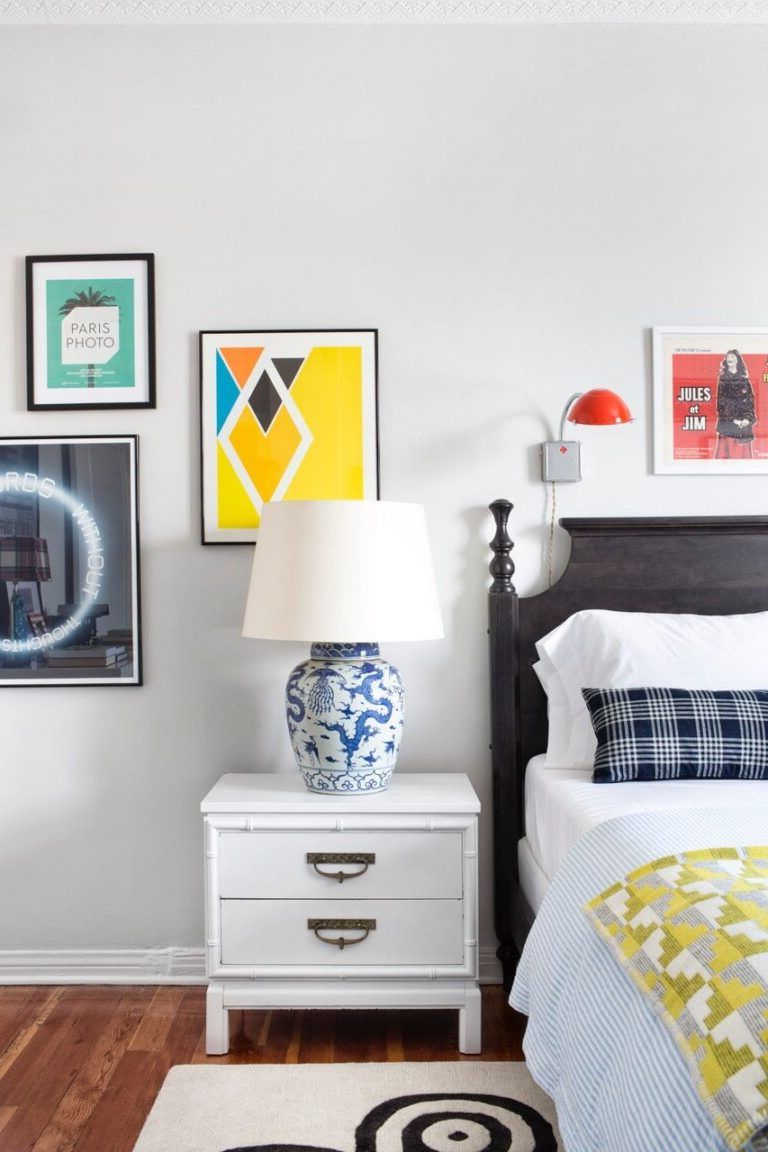 Pictures and photos are a decorative element that works very well when it comes to giving personality to a wall. You must learn to play with colors and sizes so that the decoration really shines.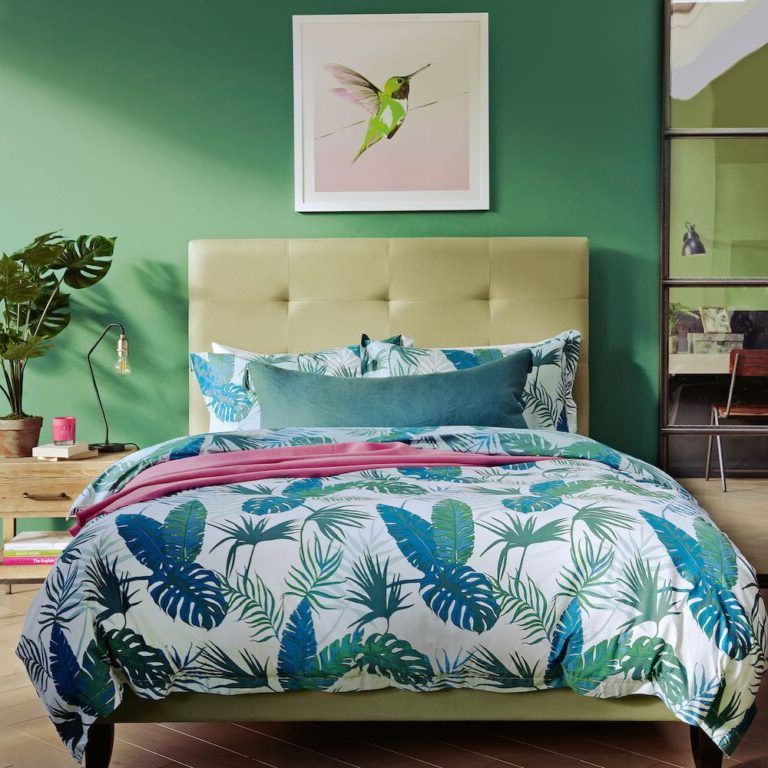 Vintage elements
A tip that can be very useful for an economic decoration is the implementation of reconstructed old elements, since the old pieces generally have a lot of style and at the same time, reconstructed with modern elements, they almost always end up in an interesting piece.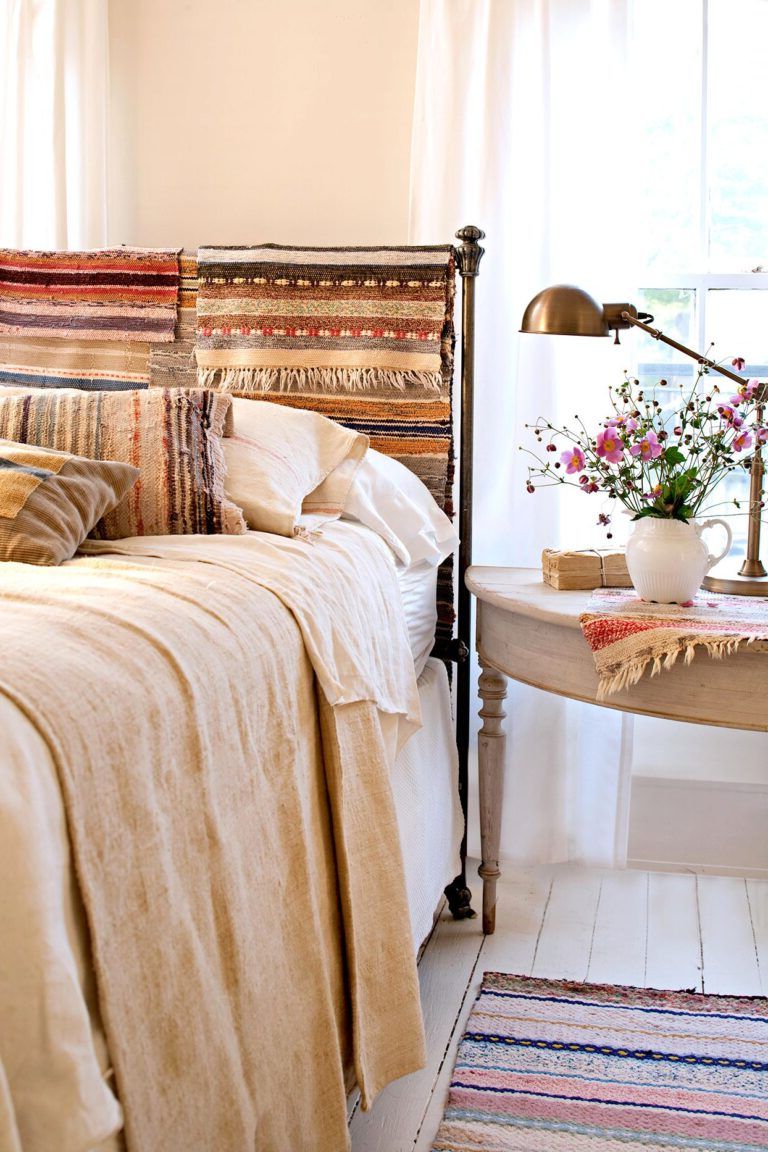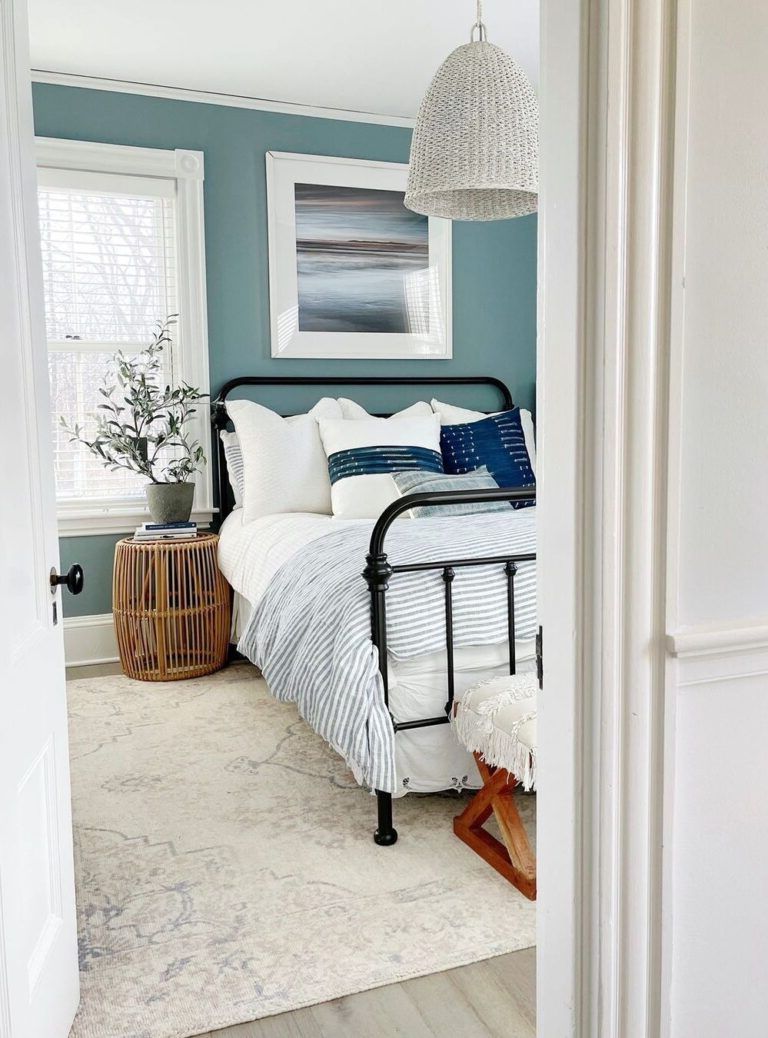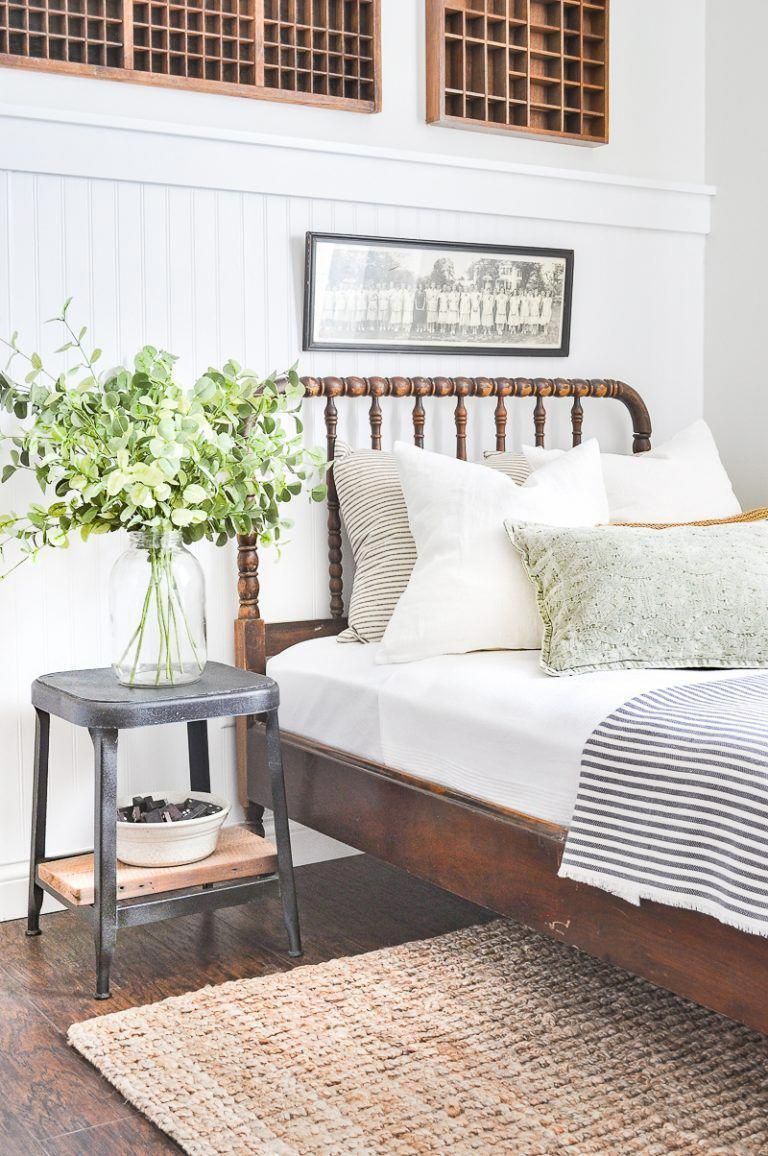 Screens
As well as decorating with fabrics can add a lot of style to your rooms, without the need to spend a lot of money, you simply have to let your imagination run wild or be inspired by a proposal that you like to create visual interest in your bedroom.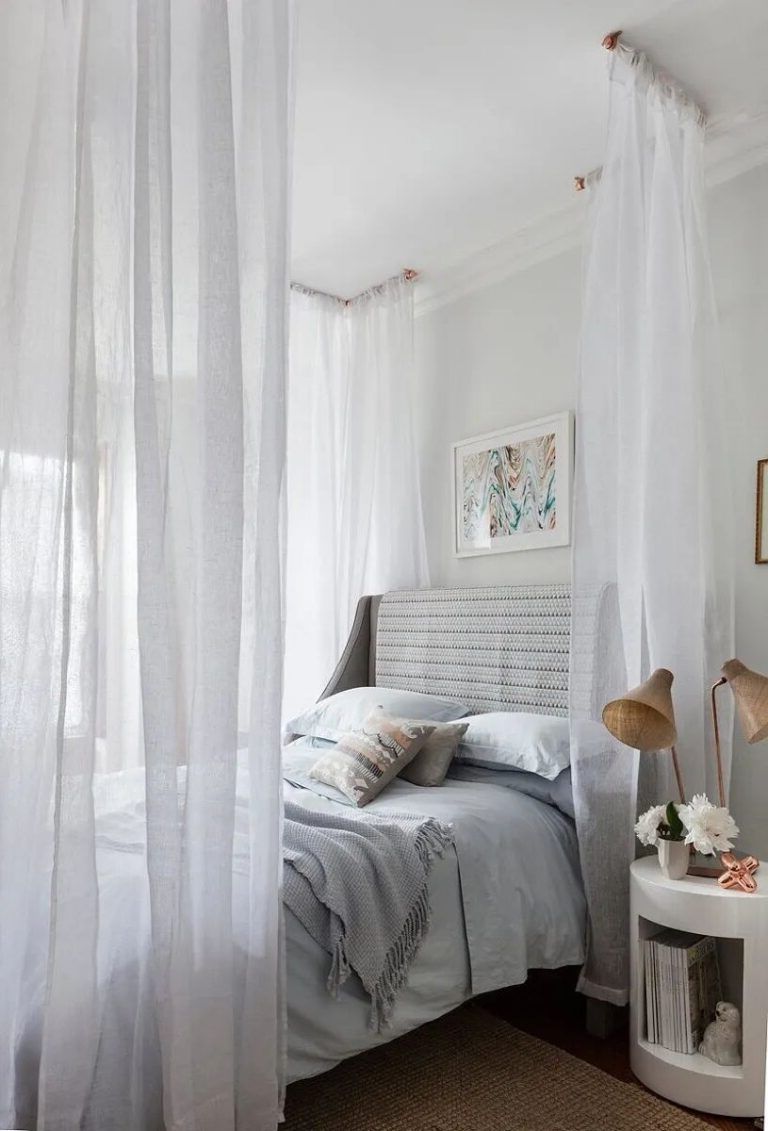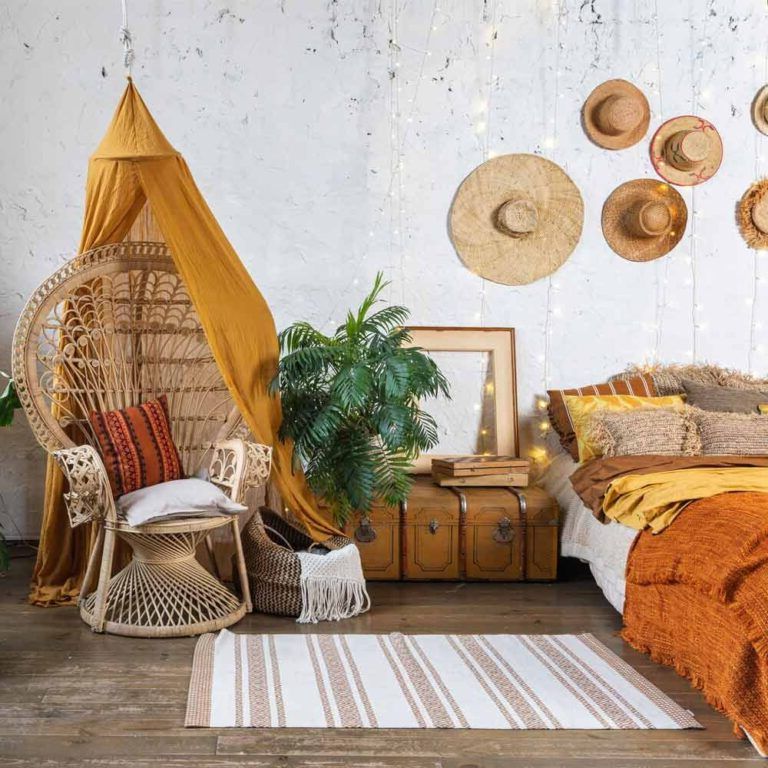 Another very decorative alternative can be to place tulle or fabrics to taste, covering the bed, arranged on a support around it; which recreates a fascinating fantasy space.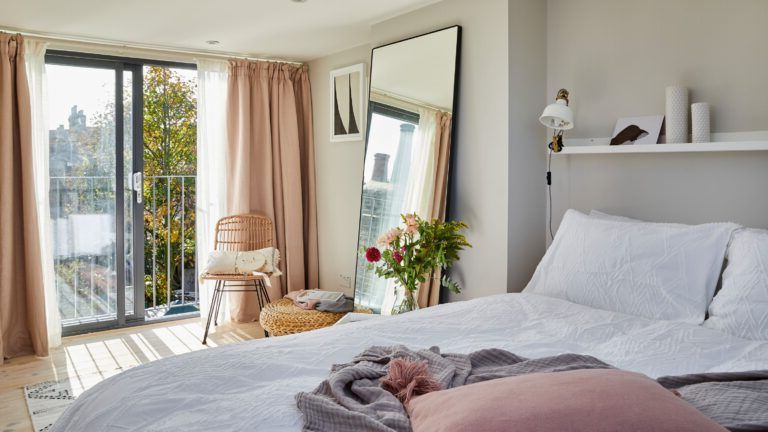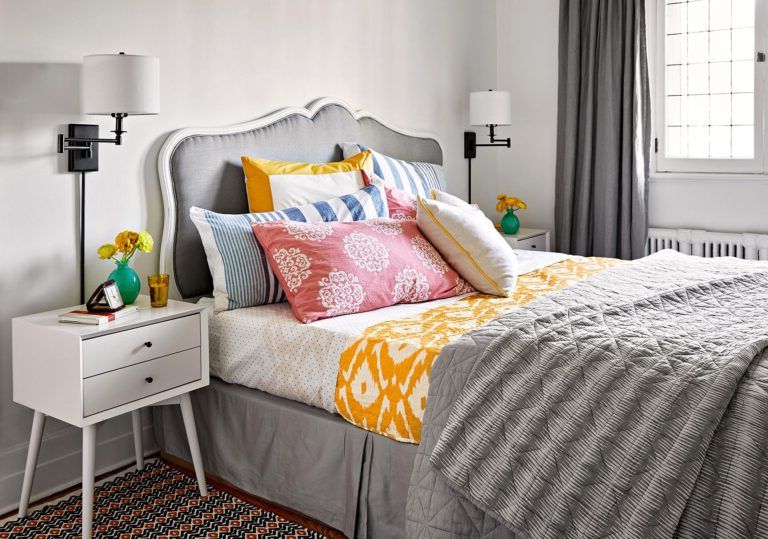 Fabrics and upholstery add a lot to the decoration of a room. You can choose a very original fabric to cover your furniture.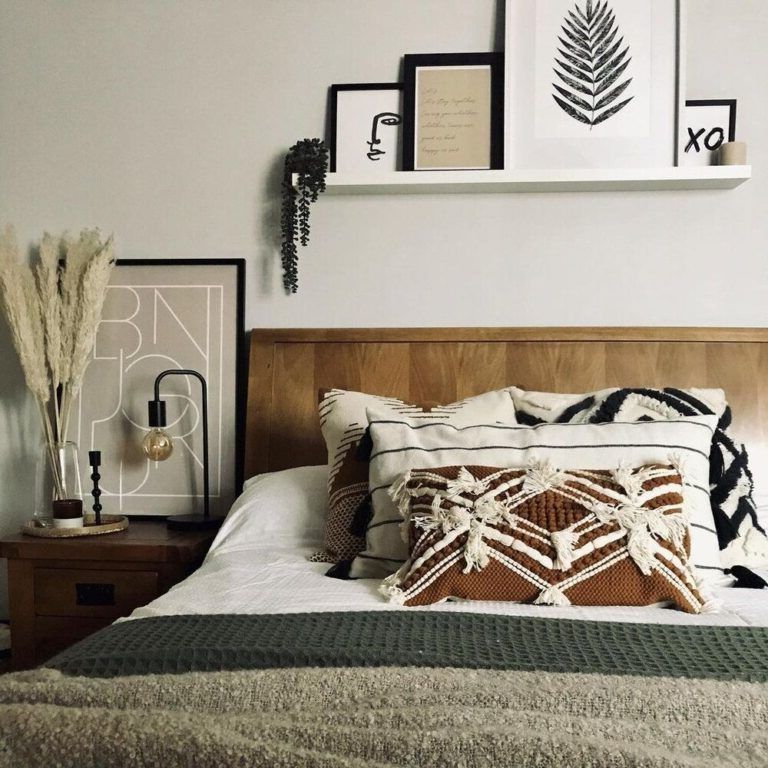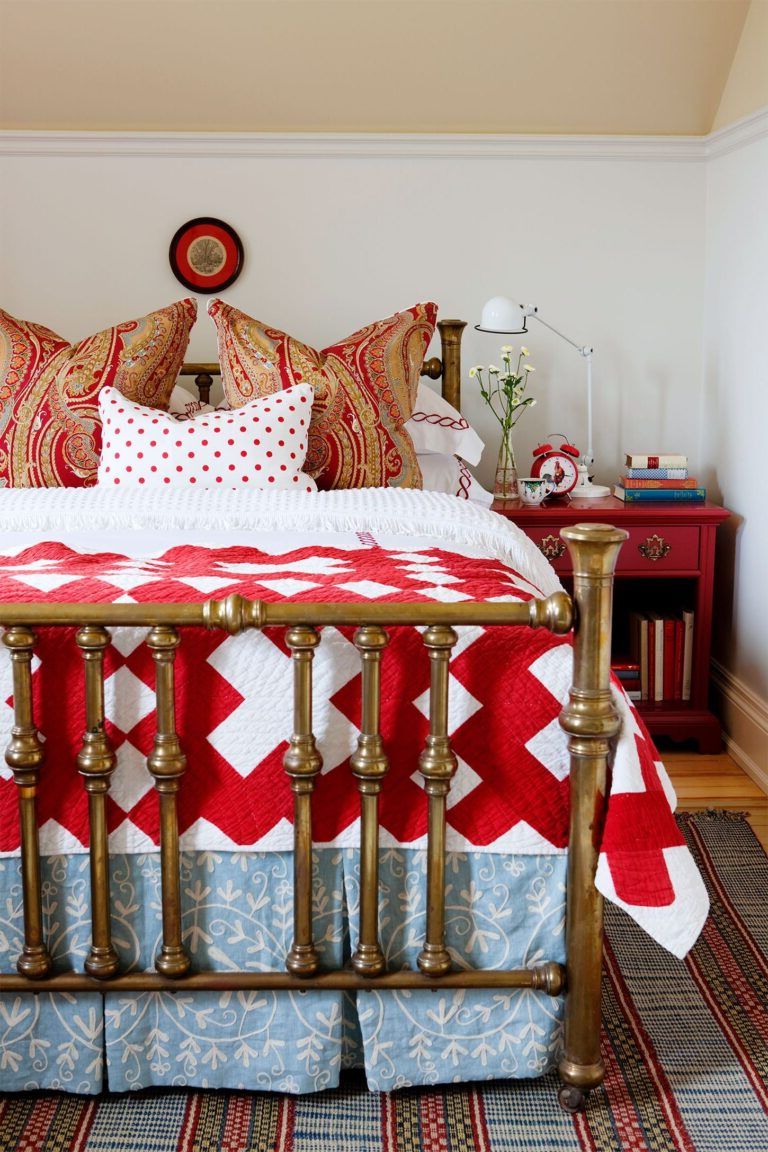 Decorative nightstand
The bedside table is probably one of those bedroom furniture to which we do not pay much attention, however, if we use a decorative one, we will achieve a radical change in the bedroom. At first it does not fit into the first purchases for the house and then when we choose it, we generally look for something functional, that is in tune and with that we settle. Not bad, but if you want to add a bit of flair to your home, you might be interested in looking at a few different cheap options to replace these classic tables.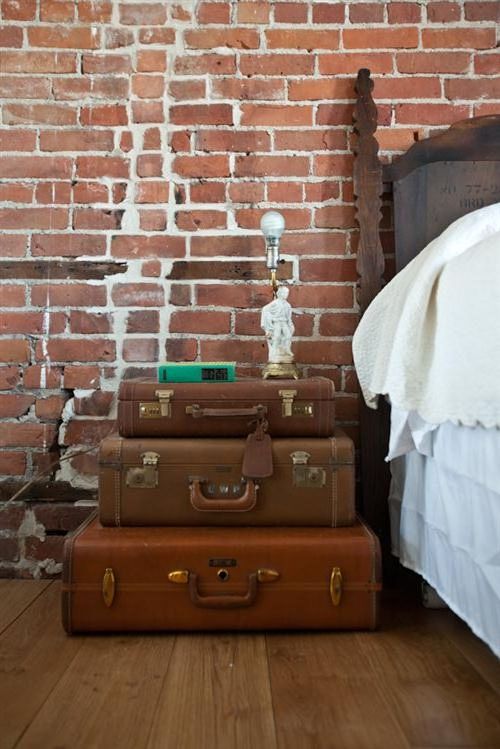 When budgets are tight, that's where the best results can be found; almost anything that serves to support a lamp will come in handy, so you will find in things as unthinkable as ladders, trunks and old suitcases, one of the segments where the best results are achieved.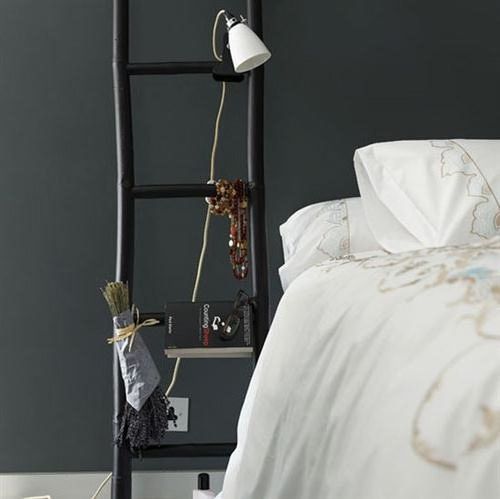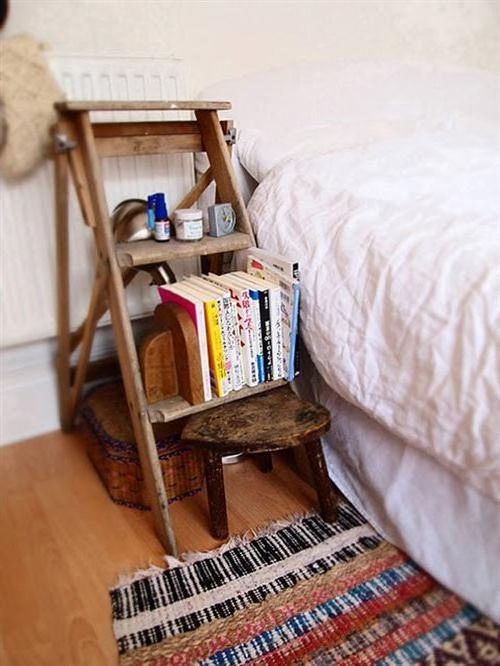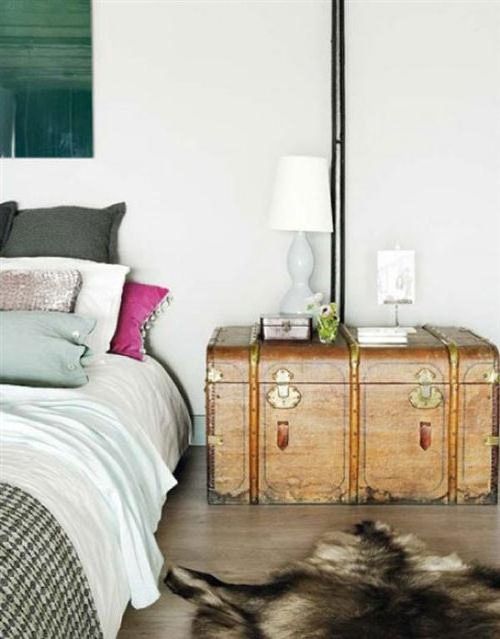 If you are one of those who like to stay in bed after getting up and having breakfast there, perhaps you should opt for this practical idea, focused on lovers of such a delicious pleasure, such as eating something sweet and a good coffee, quietly in bed.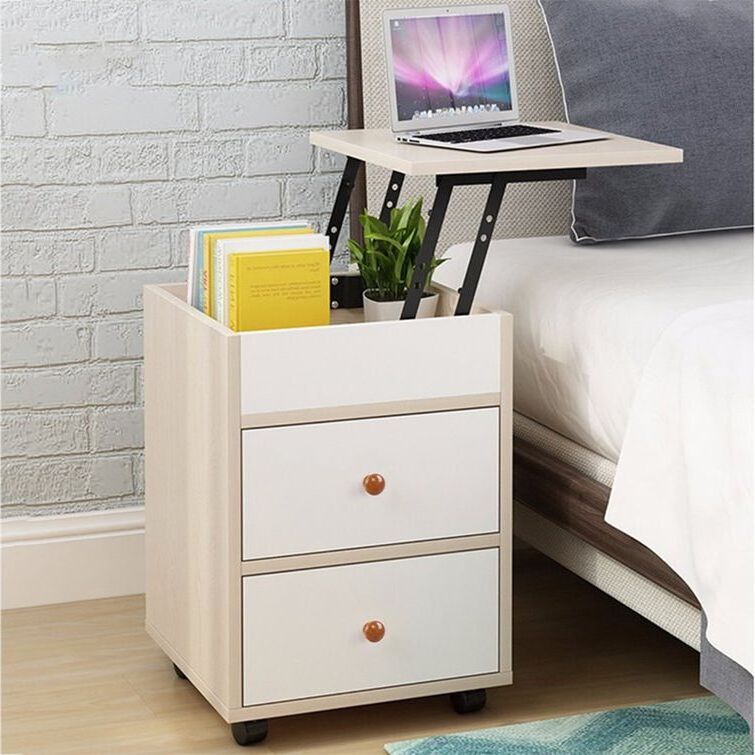 You can decorate boring and plain furniture using decorative wallpaper and paint. You must create contrast in the room through an original furniture design, created by you.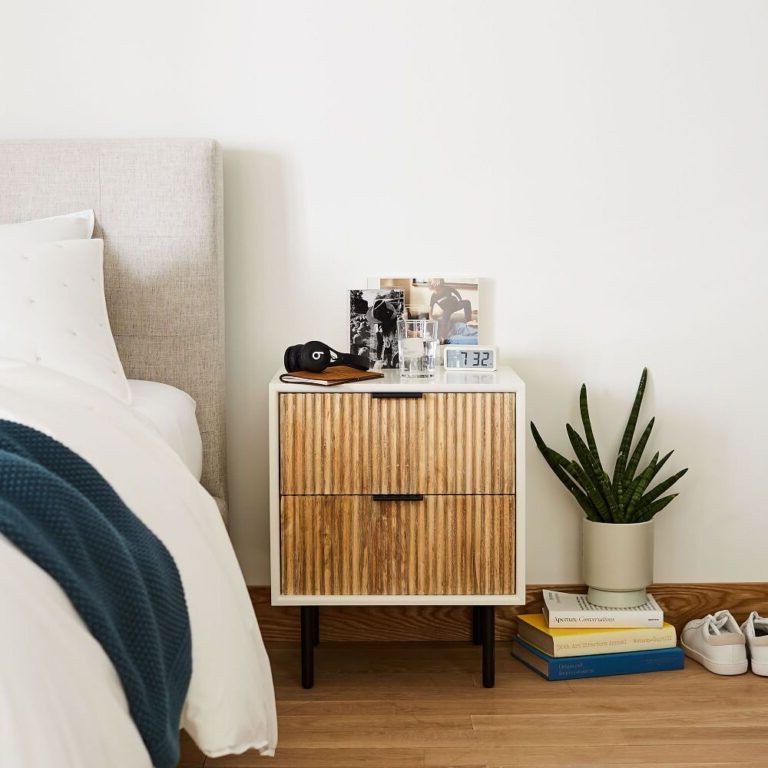 The original designs can be found in any furniture house and that way we would add a dose of modernity to the room.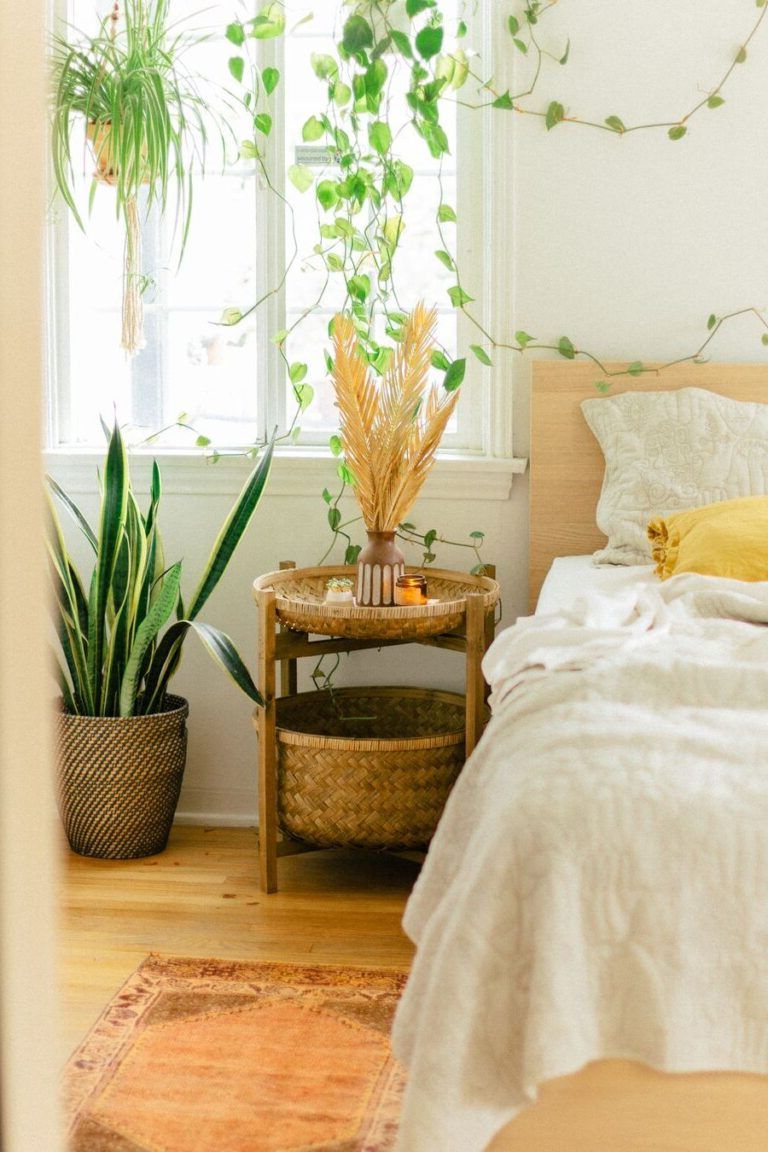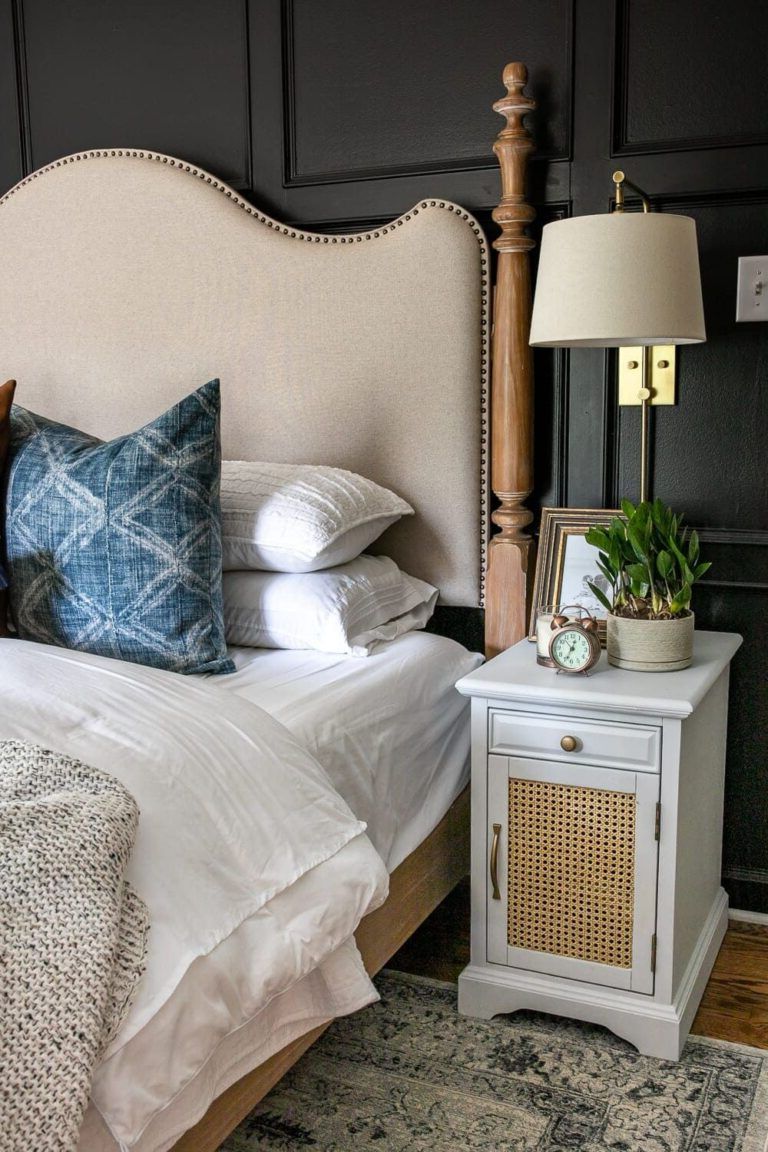 Don't be swayed by comments that classic ideas have no appeal; that is a lie, since here we show you one, which is very beautiful and blends perfectly with the environment.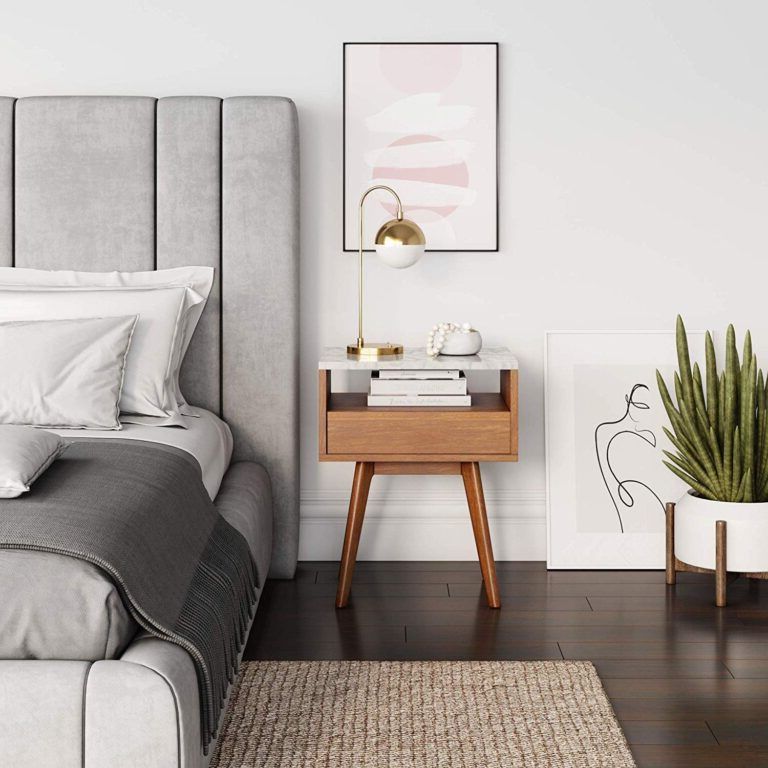 Also remember that there will always be something new to use as a light table and a clear example of this is this milk tank, like the ones used in dairy farms, before being taken to the processing plants.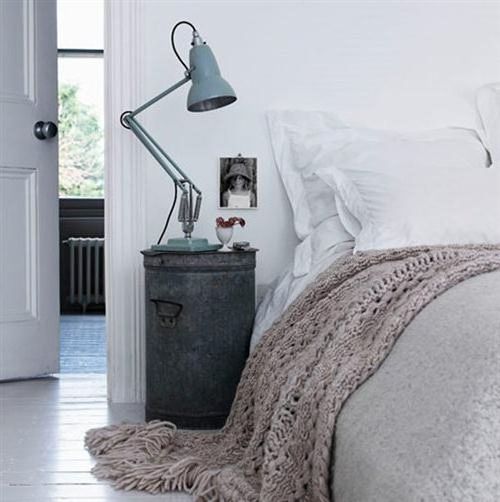 The decoration in our home can become very boring if we do not look for ways to add style. The paint that we choose for a room will undoubtedly add a lot to the decoration of the room, but it is important to keep in mind that just by painting we are not decorating. We must play with the accessories in the room. To help you and inspire you, here we show you ideas to decorate.