A private outdoor space is the dream of most city apartment dwellers, even if it's just a small terrace or balcony. If you are lucky enough to have a terrace, then you should try to make the most of it.
No matter how small it is, it surely has a lot of design potential. If you are looking for ideas, keep reading and you will find many ideas to decorate terraces with charm.
The distribution of furniture and accessories will depend on its size. The larger it is, different spaces can be created such as a dining room, a relaxation area or even an outdoor kitchen. However, avoid excess objects and clutter in small spaces to be able to move easily.
Define different areas
If the total area of your terrace allows it, you can define mini-zones with different color effects or floor coverings. Once the zones have been established and the materials validated, all that remains is to furnish each defined area.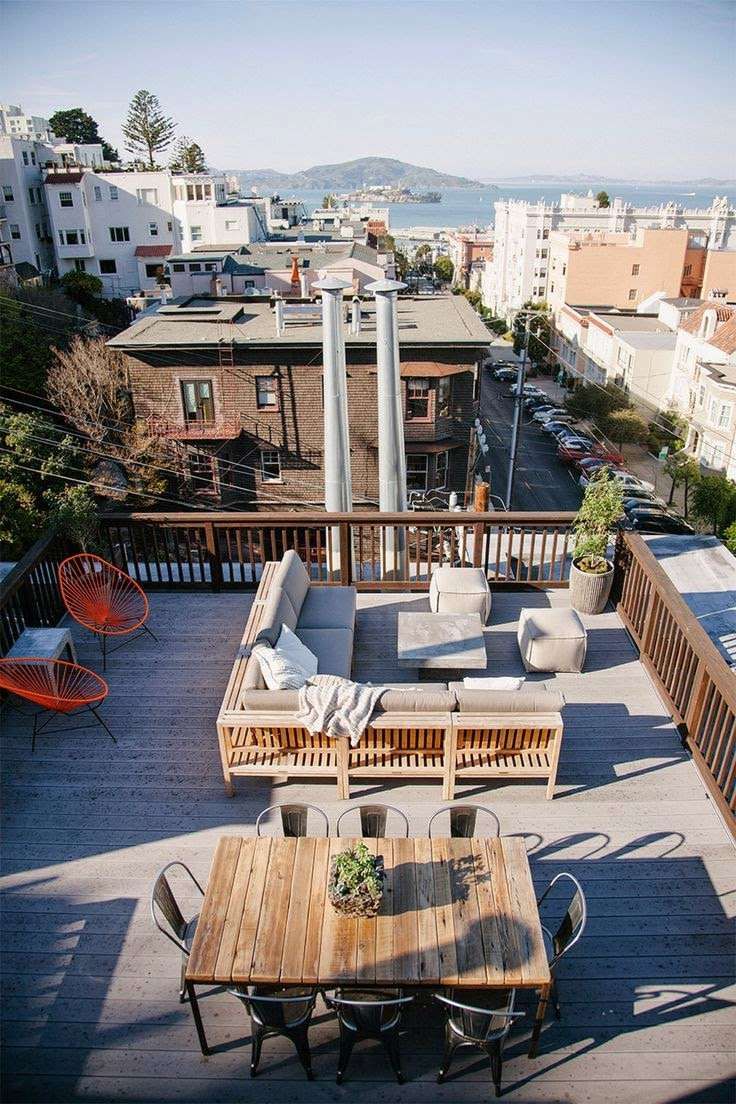 You can opt for furniture repeating the codes of the interior, but with the appropriate coating to withstand inclement weather.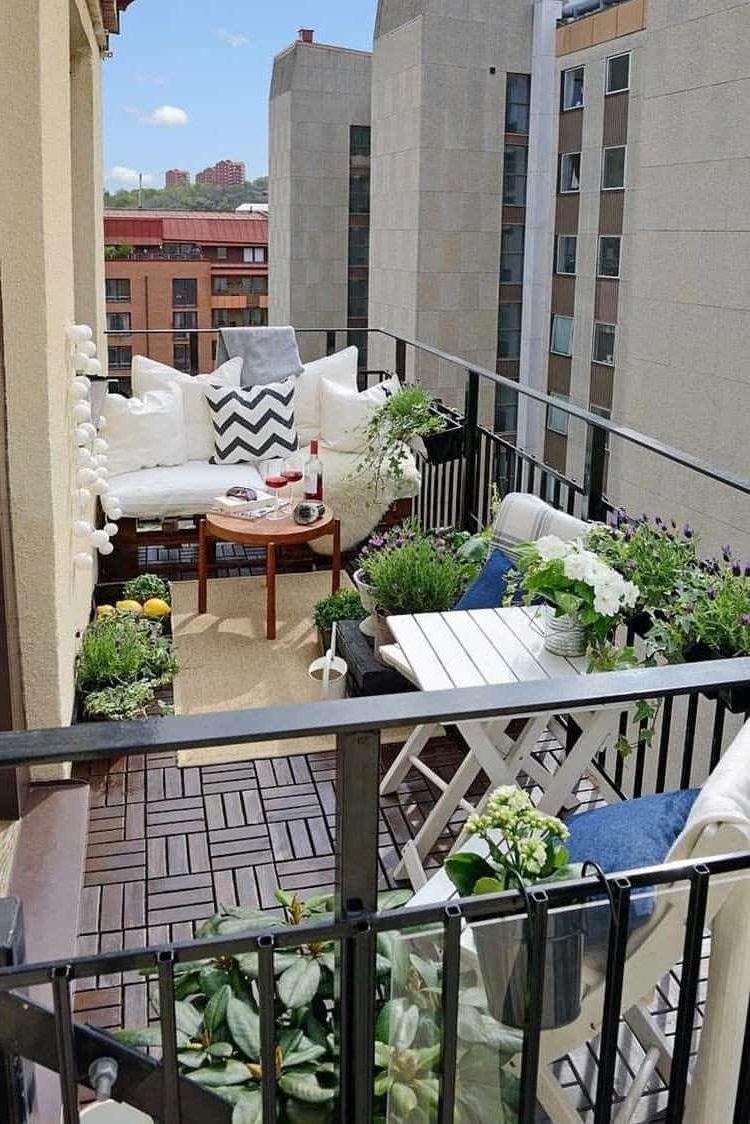 Choose flooring materials
Materials such as wood, stone or concrete that require little maintenance can be chosen.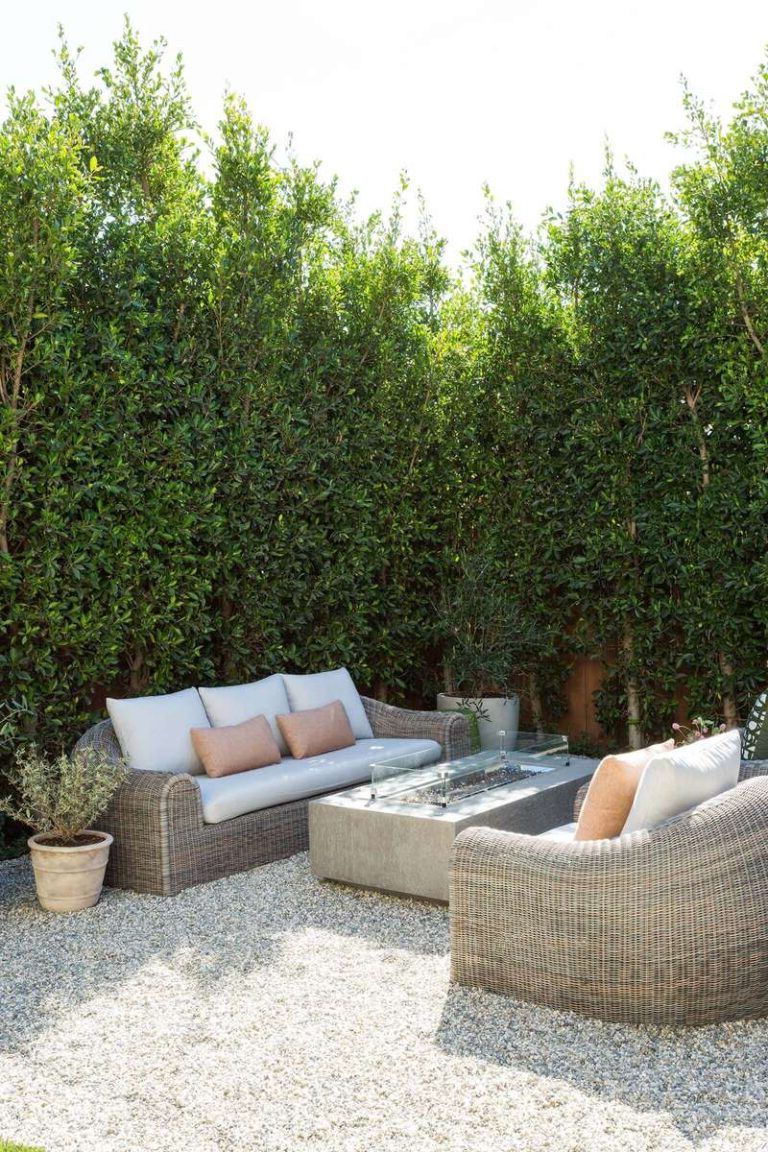 Concrete slab terraces, for example, if properly applied, are durable and require little maintenance. Just make sure the rainwater drains properly.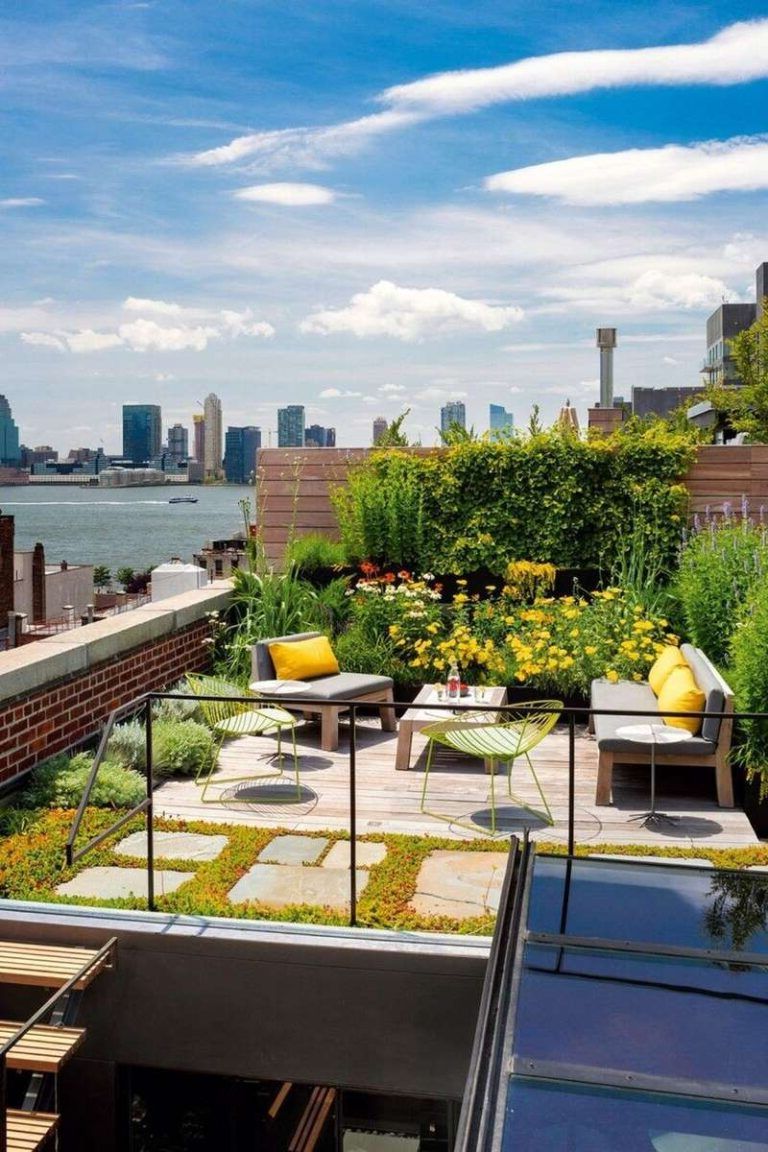 Level differences can cause a lot of difficulties, so you should carefully consider this factor from the beginning of the process. It is also very important to carefully consider the materials to be used.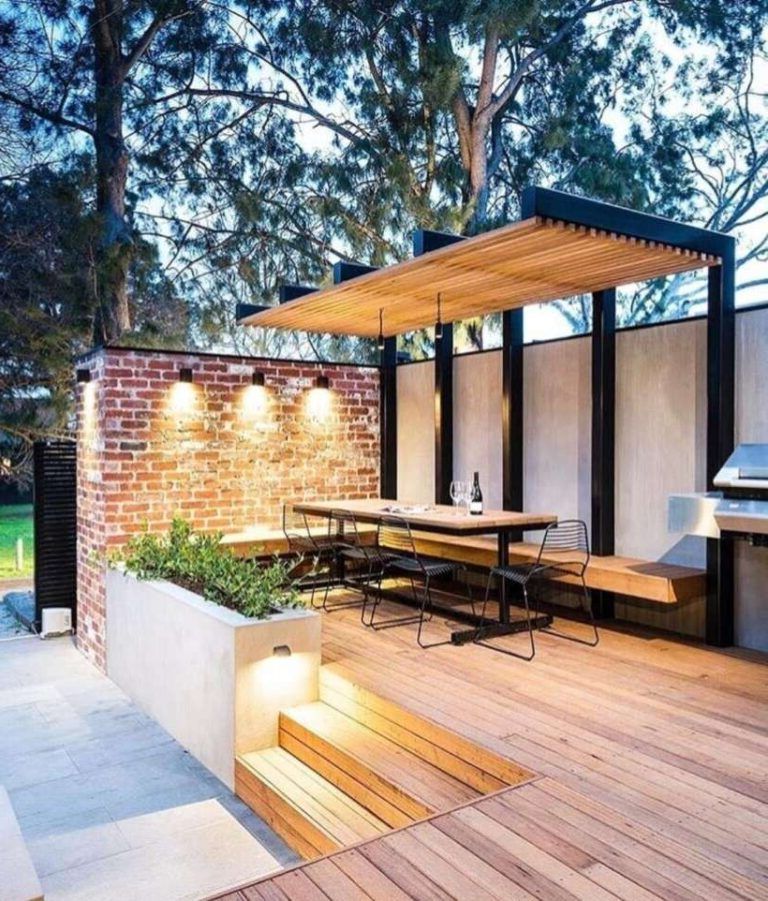 Modular furniture
To optimize the space, you can use modular furniture, as it will make your task much easier.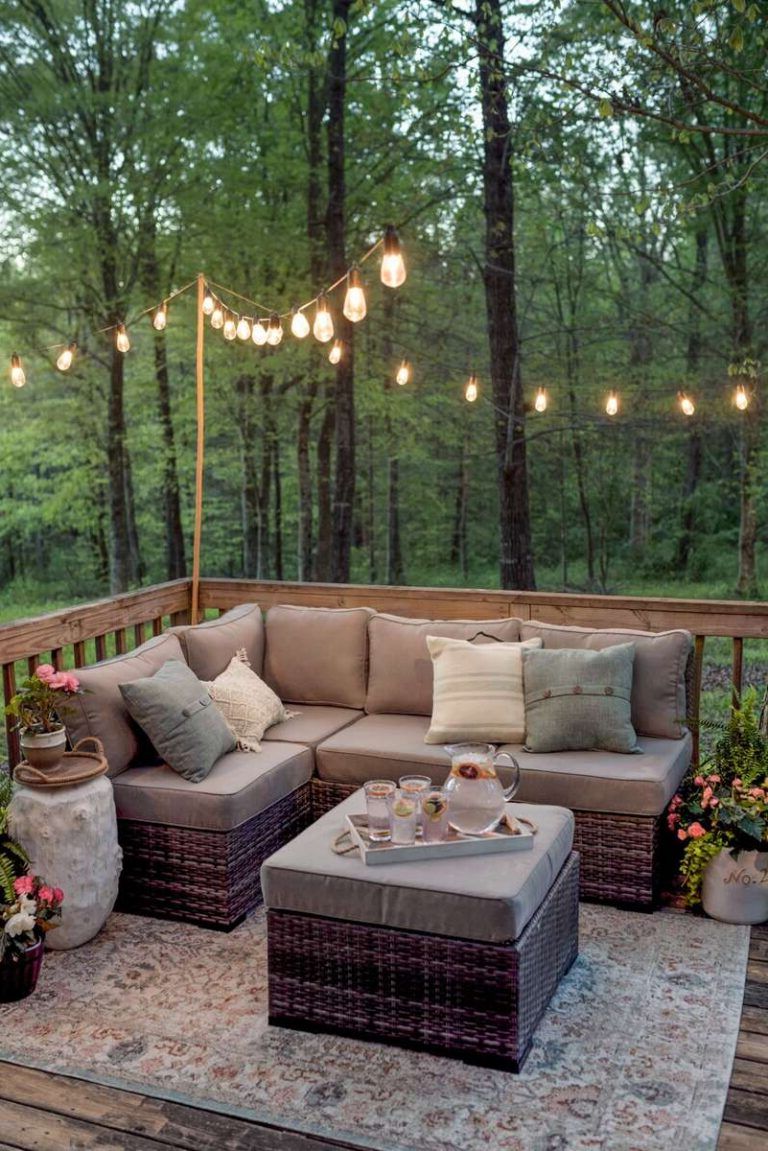 Folding furniture in small spaces
If you're short on space, try using furniture that can be easily folded and stored away when not in use. This folding table and chairs disappear when not in use to free up floor space.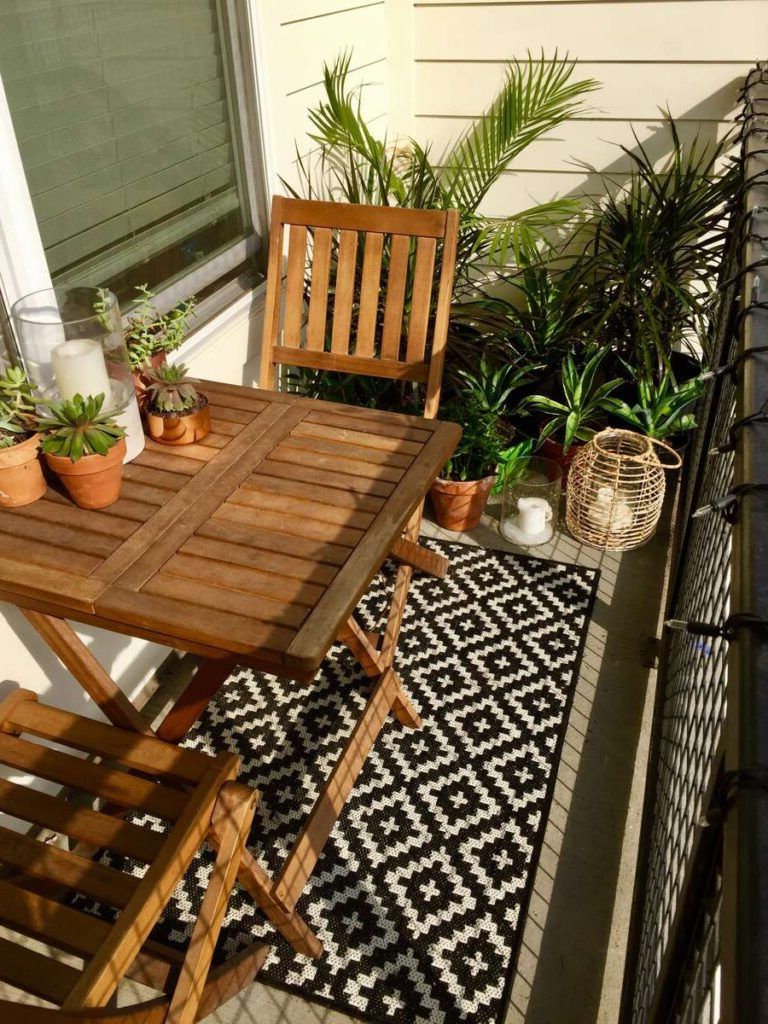 Weather resistant furniture
All you need to enjoy your morning coffee on the terrace is a coffee table and chair. Choose one made of weather-resistant materials, so you can leave it on the terrace without worrying.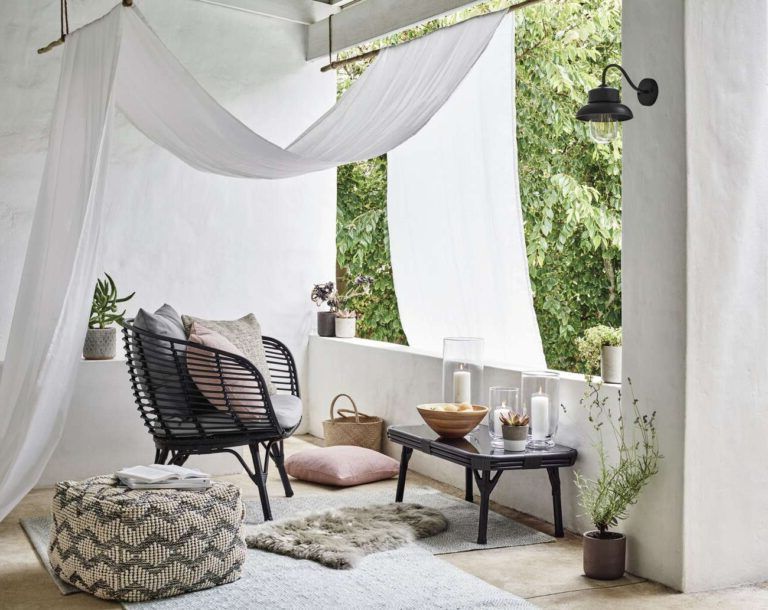 The most popular outdoor furniture materials are wrought iron, plastic, aluminium, rattan and natural wood. Wood furniture generally costs more, but provides a feeling of warmth and longevity. Rattan and aluminum furniture, unlike plastic furniture, should not be left out in all weather conditions.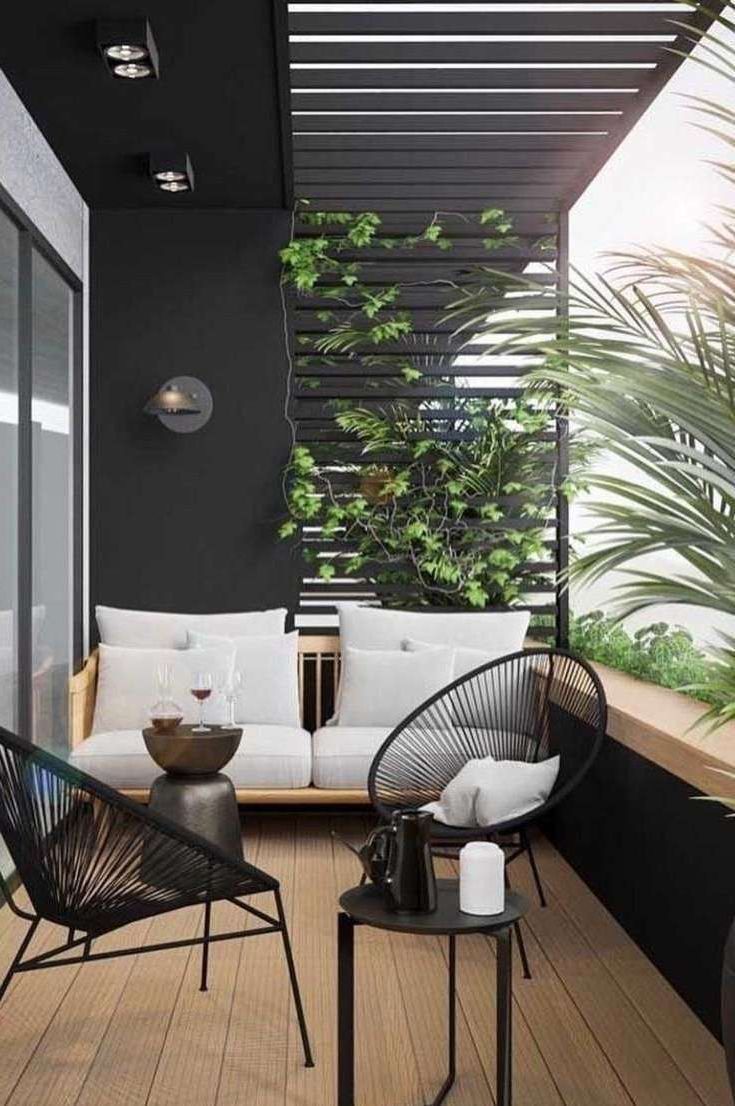 Install built-in seats
Maximize your available square footage with a built-in bench. You also never have to worry about strong winds knocking over your furniture or, worse yet, blowing it away.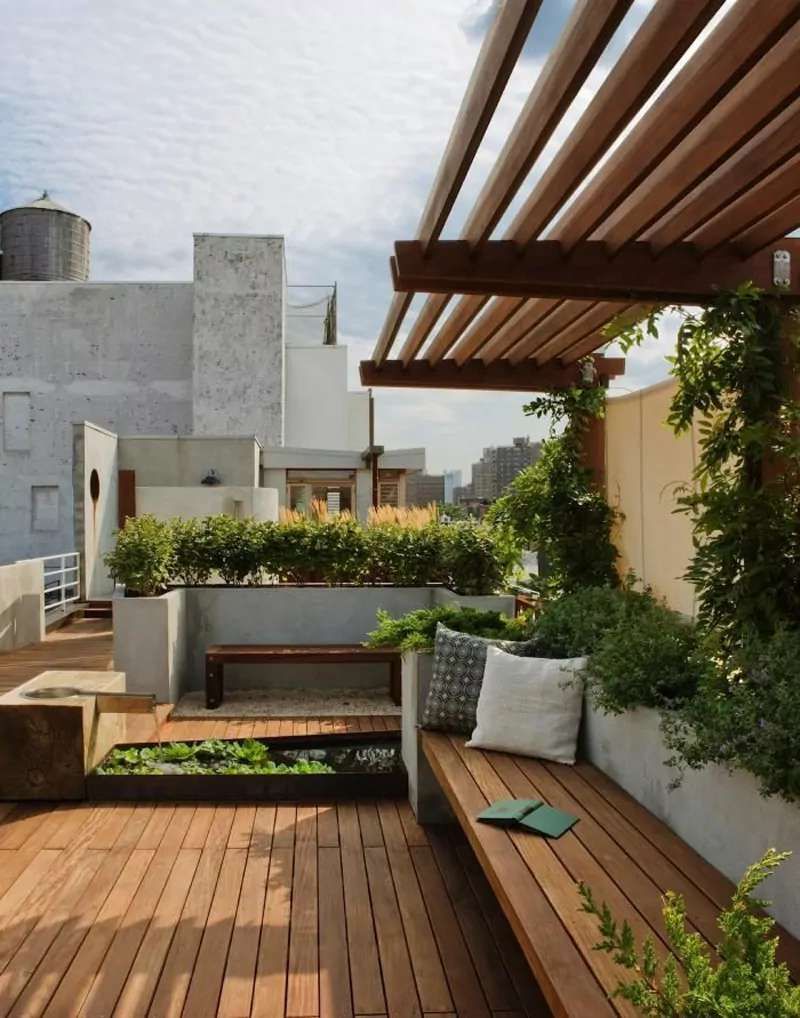 This type of seats also allows you to use them as a trunk, and thus store blankets, cushions and whatever you think inside.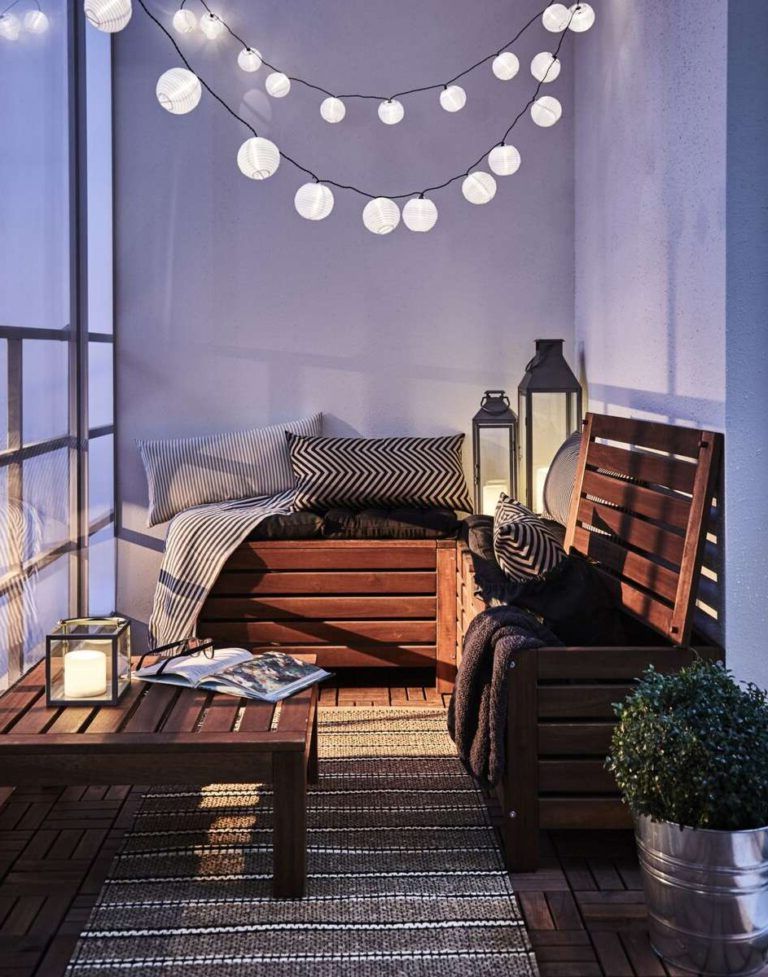 Add greenery
Decorate your terrace with planters filled with lush plants to fill the living space. Add some herbs to make your garden smell as good as it looks.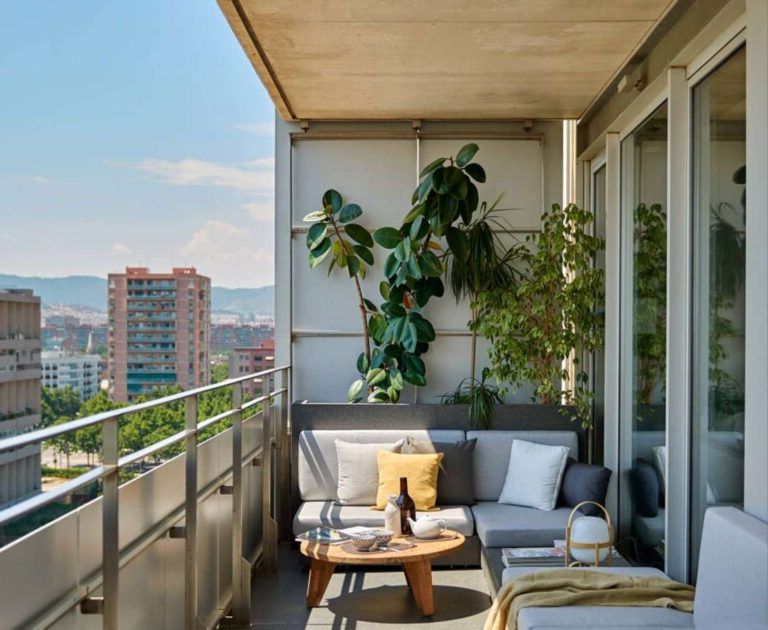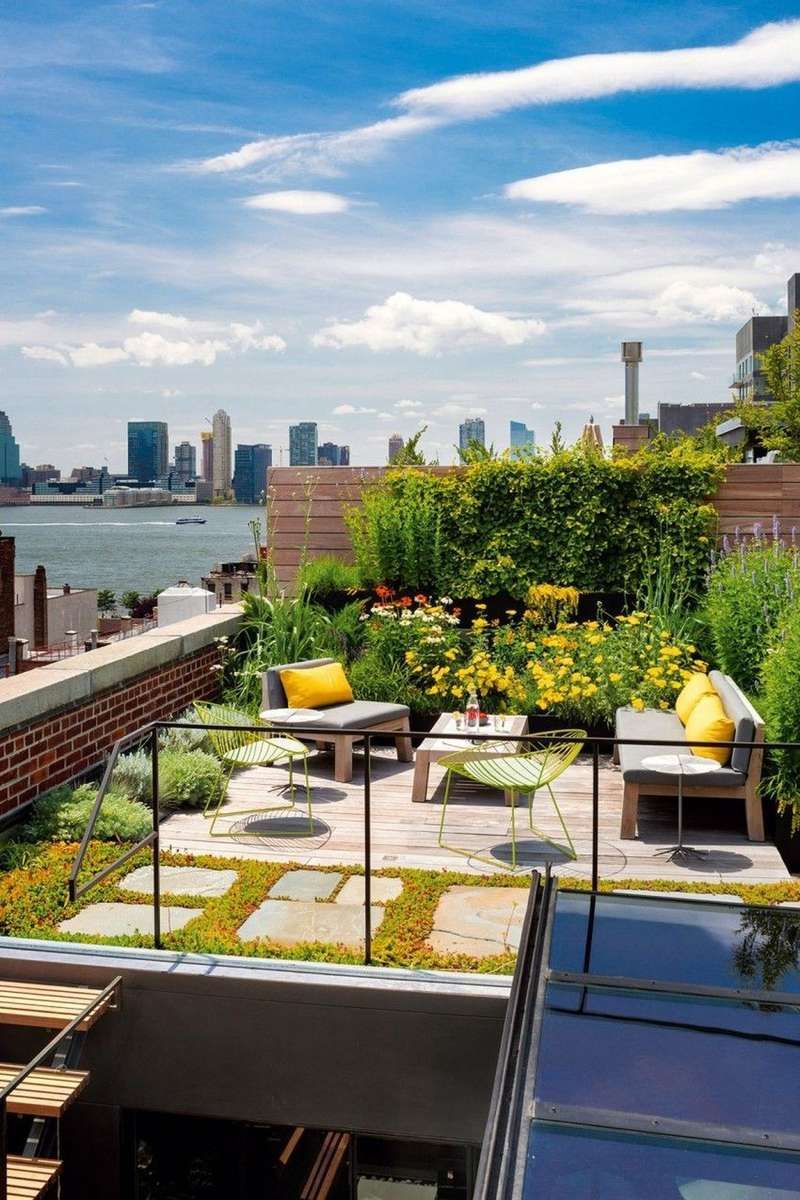 Floor cushions
No need to invest in outdoor furniture, especially if you're just renting. Get some comfortable and colorful floor cushions that can also be used indoors when the weather does not allow you to enjoy the outdoors on the terrace.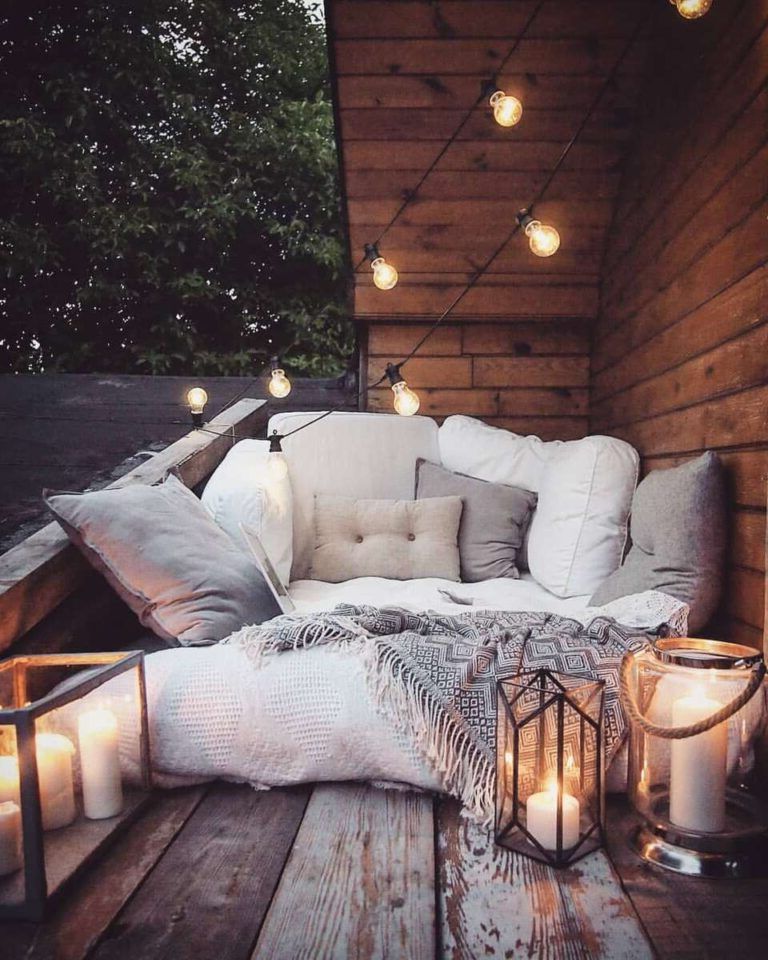 Add a pattern with an outdoor rug
Enhance the look with a patterned rug or runner. You must choose one that resists the elements such as sun, rain, humidity.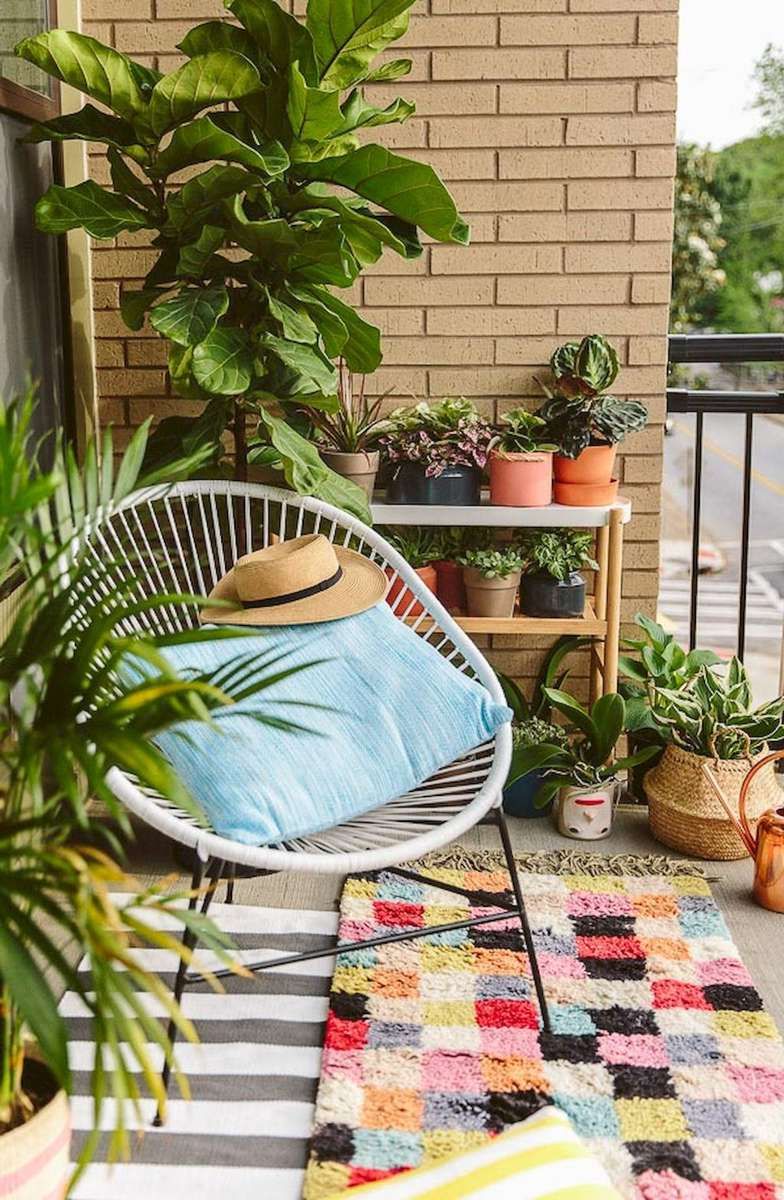 Take advantage of wall space
Hang weather-resistant planters or artwork to make your deck feel like an extension of your apartment.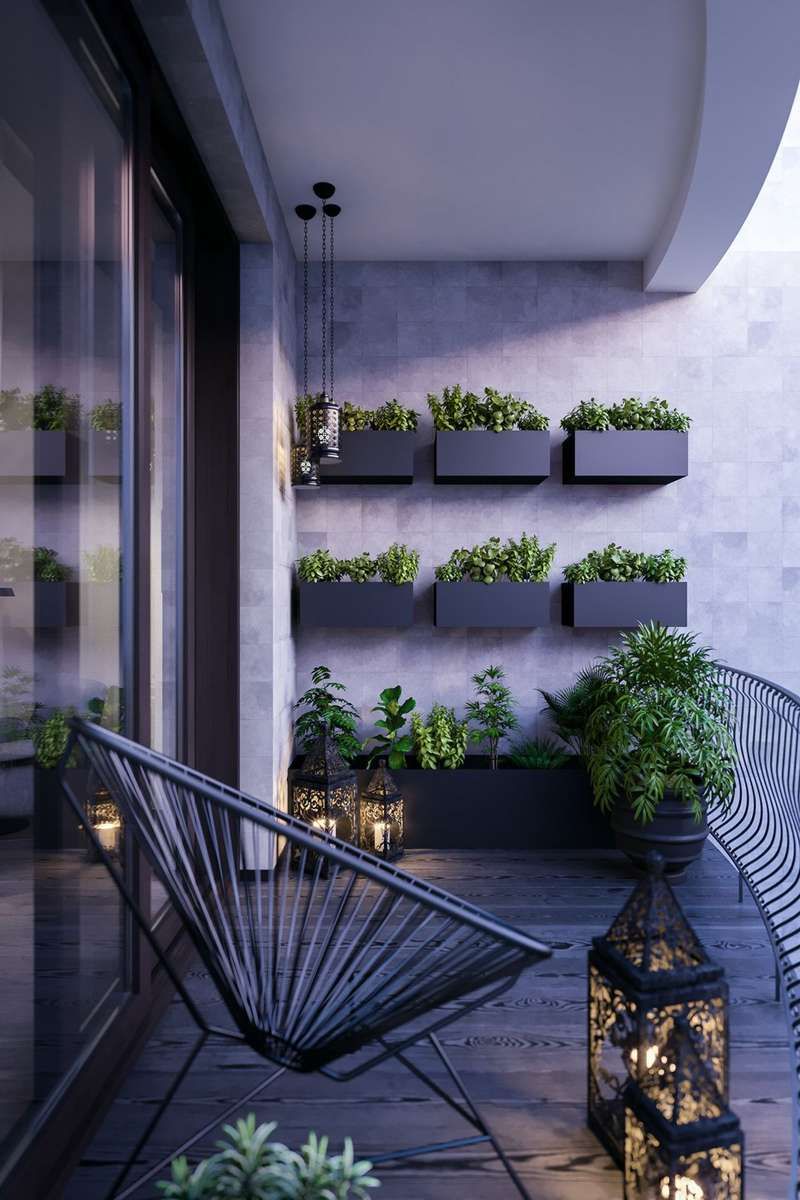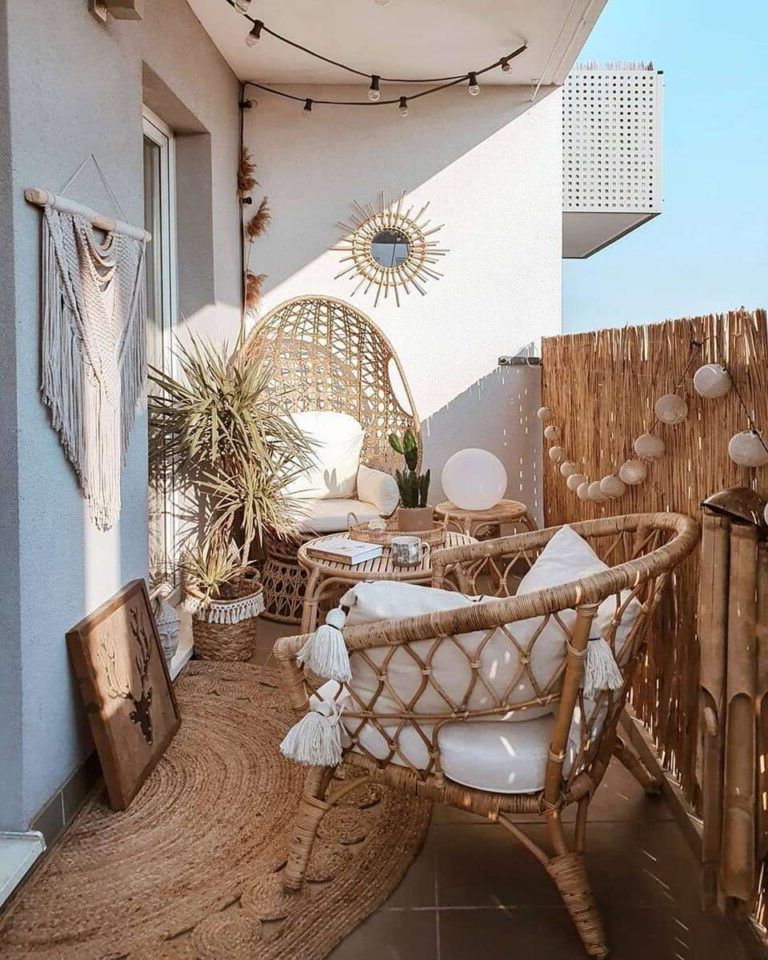 Outdoor lights
You should provide enough light for nighttime gathering places by using a pendant light or outdoor sconces. If you are renting, a simple and economical option is outdoor string lights.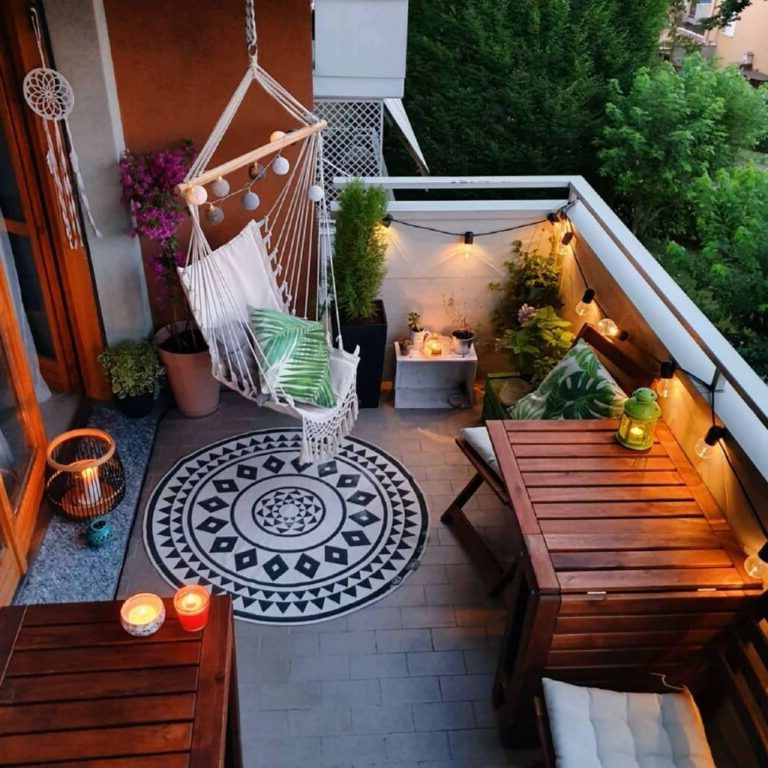 In any case, do not overlook the lighting because, in addition to being essential to enjoy this space at night, it punctuates and creates a warm atmosphere.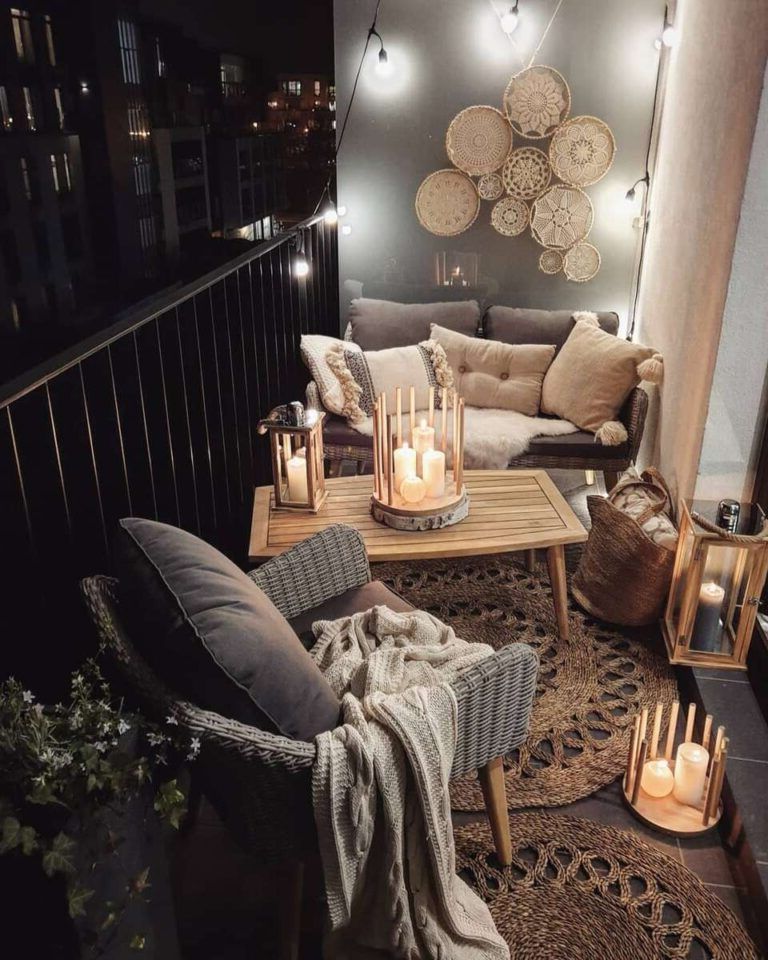 But which outdoor lamp to choose? The garland will bring a festive spirit, the hanging lamps a magical effect and the table lamp is ideal for a face-to-face. Also ultra-practical, the wireless portable lamp to pose or suspend, as well as the wall lamp, are excellent options for terraces.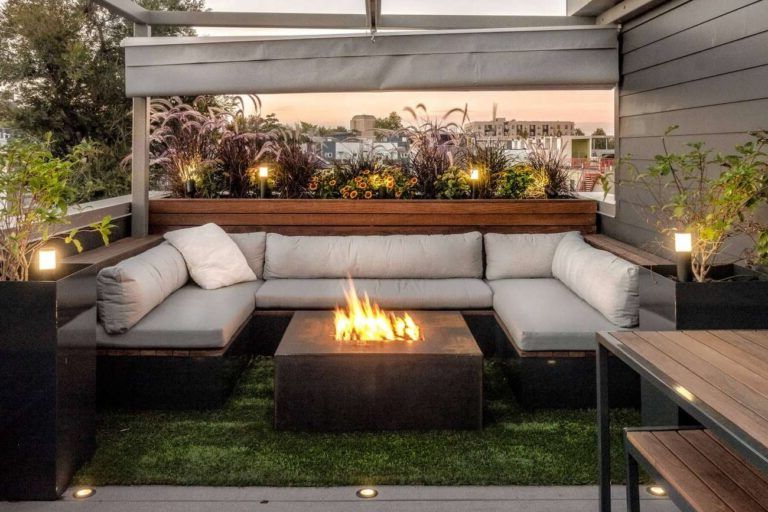 Hang a chair or hammock
You may be in town, but there's no reason your deck shouldn't feel like you're on vacation. A hanging chair or hammock creates a relaxed atmosphere.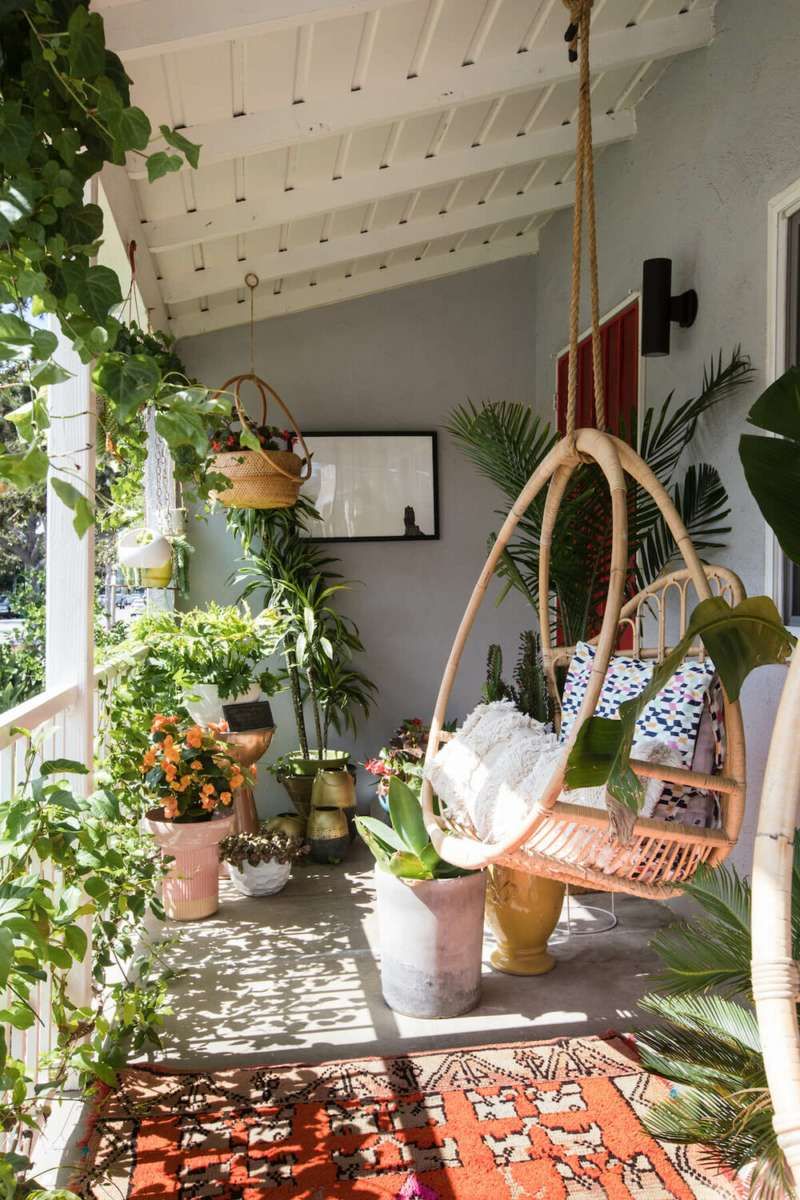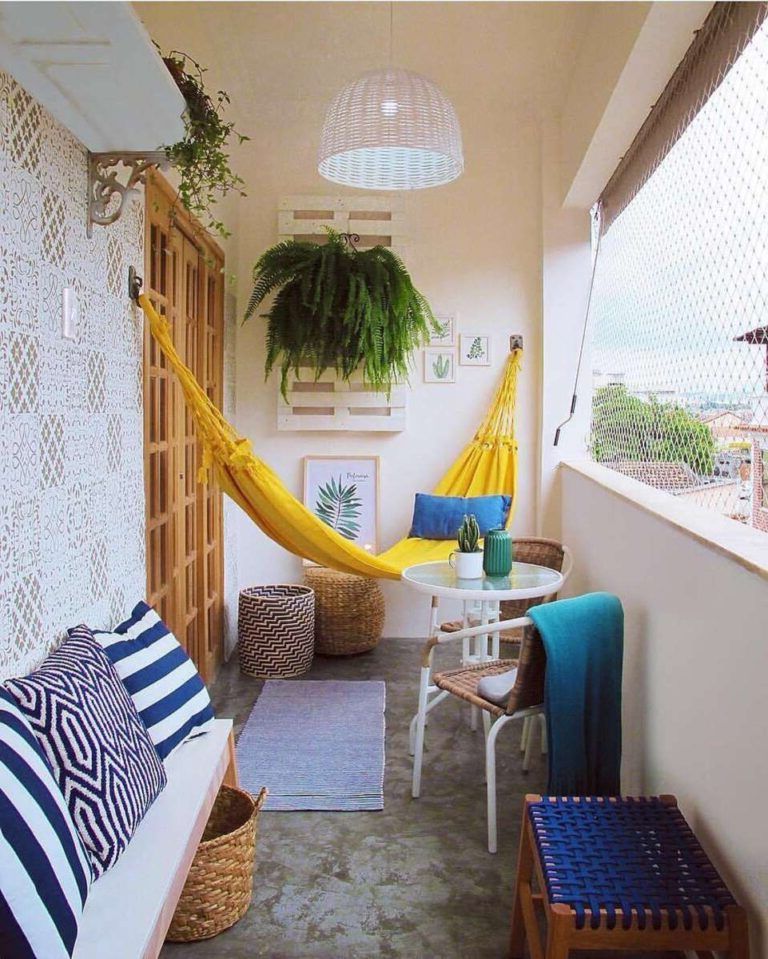 Circle of flowers
You may not have room for a dining table (or even a chair), but there's always room for flowers. Install window boxes along the railing to sweeten the view and increase the curb appeal of the home.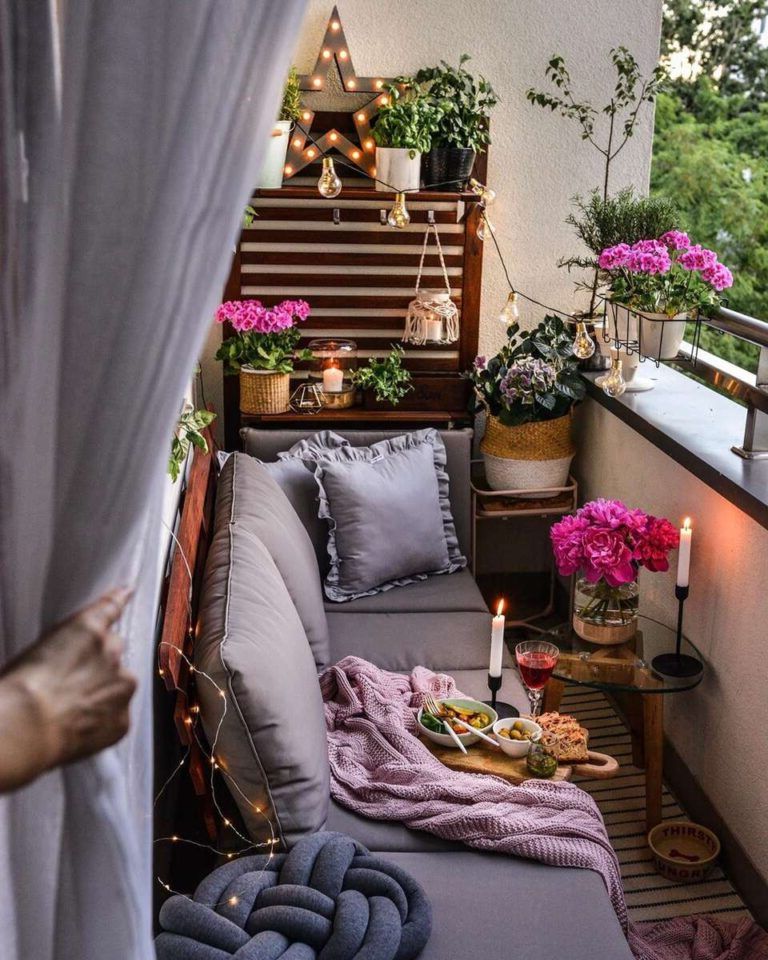 Add a place to recline
Whether you want to soak up the sun or curl up with a book, an outdoor daybed or easy chair is all you need for a restful retreat. Add some cushions to make everything more comfortable.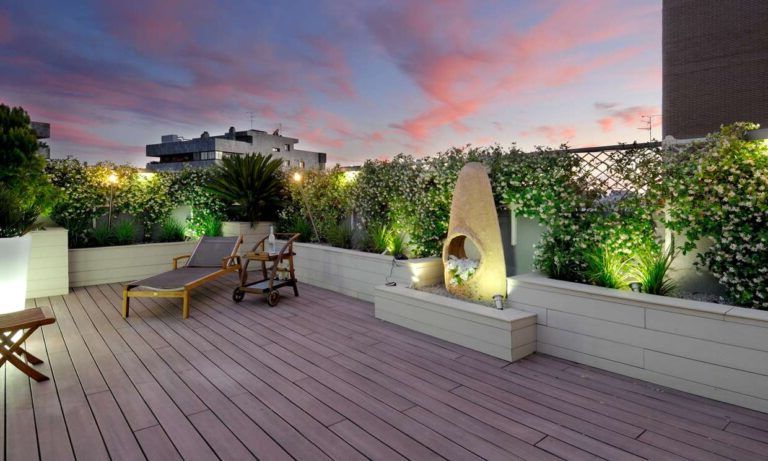 Privacy
If your deck is right up against your neighbor's, add tall plants like bamboo to create a natural wall. You can also hang bamboo blinds that can be raised and lowered as needed.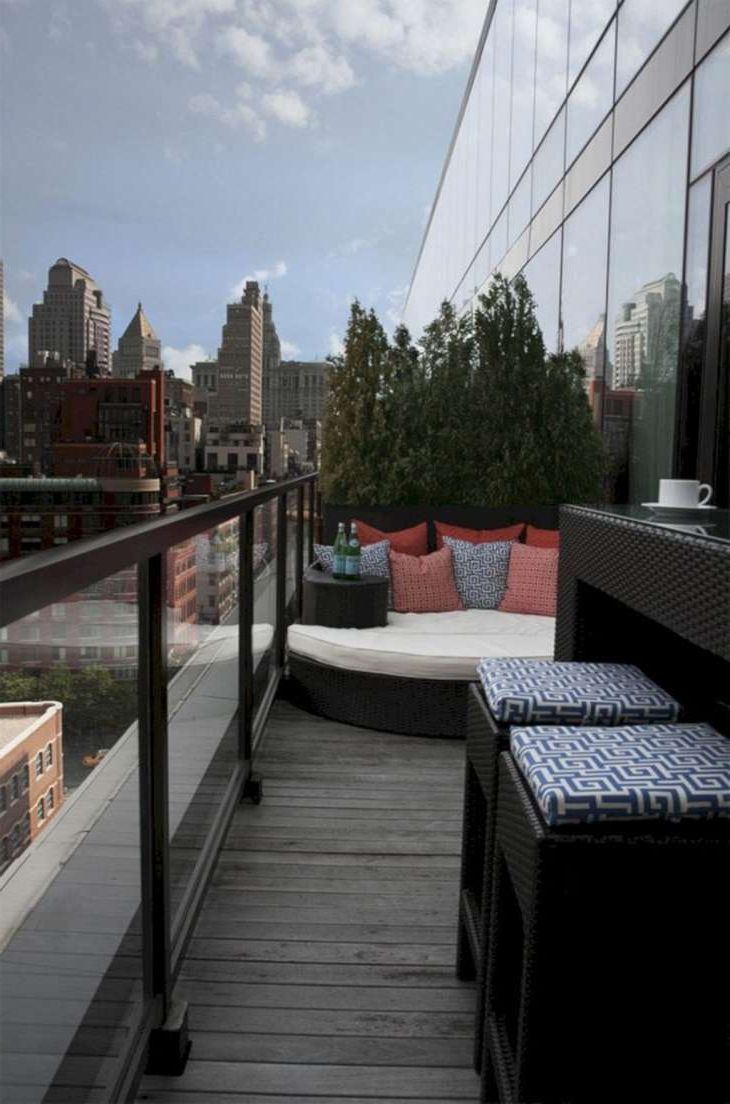 Shutters, lattices, plants, shade sails… give way to your creativity to isolate yourself from the neighbourhood.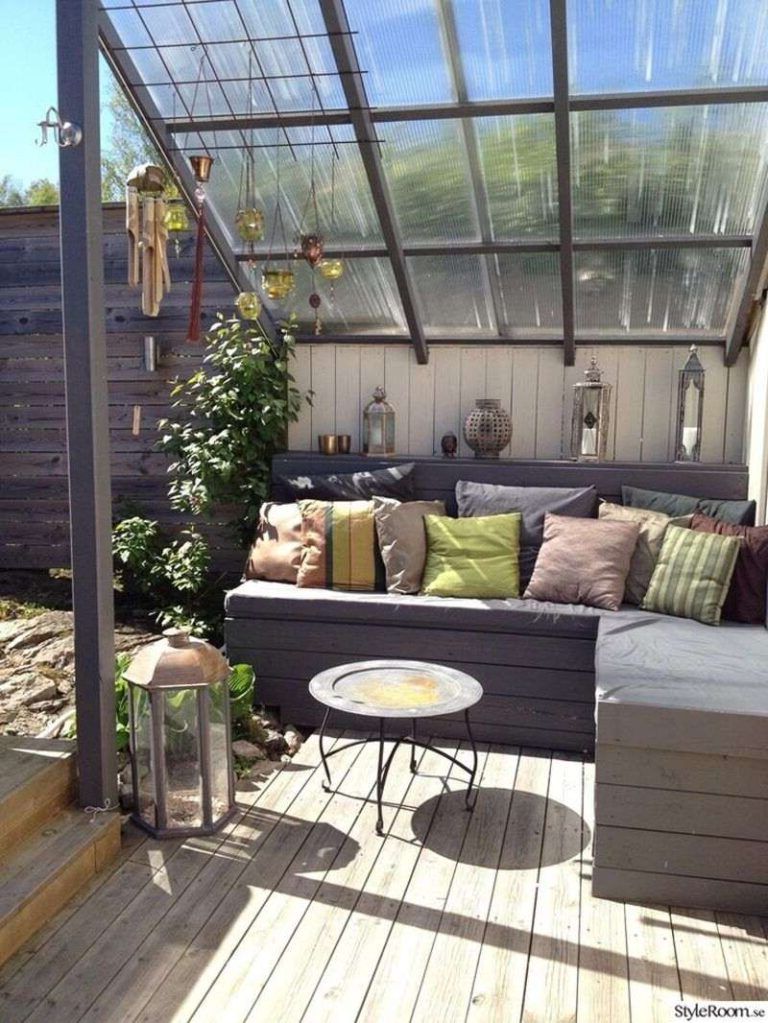 Add some shade
Enjoy any weather with a retractable awning that will protect you, rain or shine. You can opt for a striking color to make the space stand out.