Bathroom colors 2022 will be predominantly grays and neutrals, which are making a big comeback on the interior fashion scene this season. If you use these tones in the bathroom, you will achieve an environment that exudes luxury and relaxation. If a bathroom renovation isn't in your plans, the best thing you can do to freshen it up is grab a brush.
Whether you're going for bold, dramatic hues or subdued neutrals, there's a paint color to give your space a whole new look. If you are looking for the right combination of colors for bathrooms, here are some ideas, according to some of the most used trends today.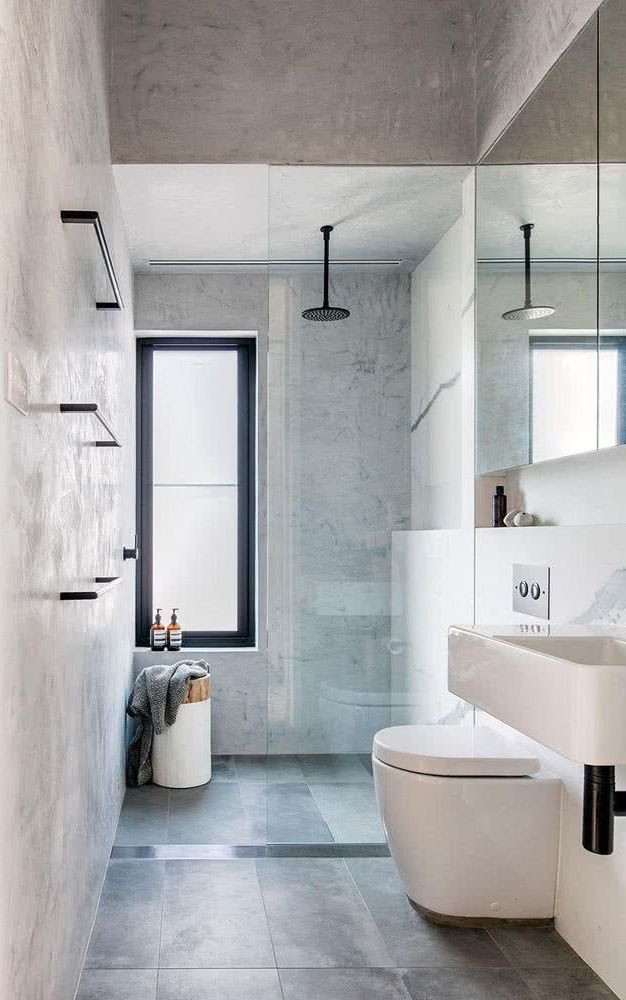 Black and white
Black and white with a classic in decoration. This color combination is ideal for use in the bathroom.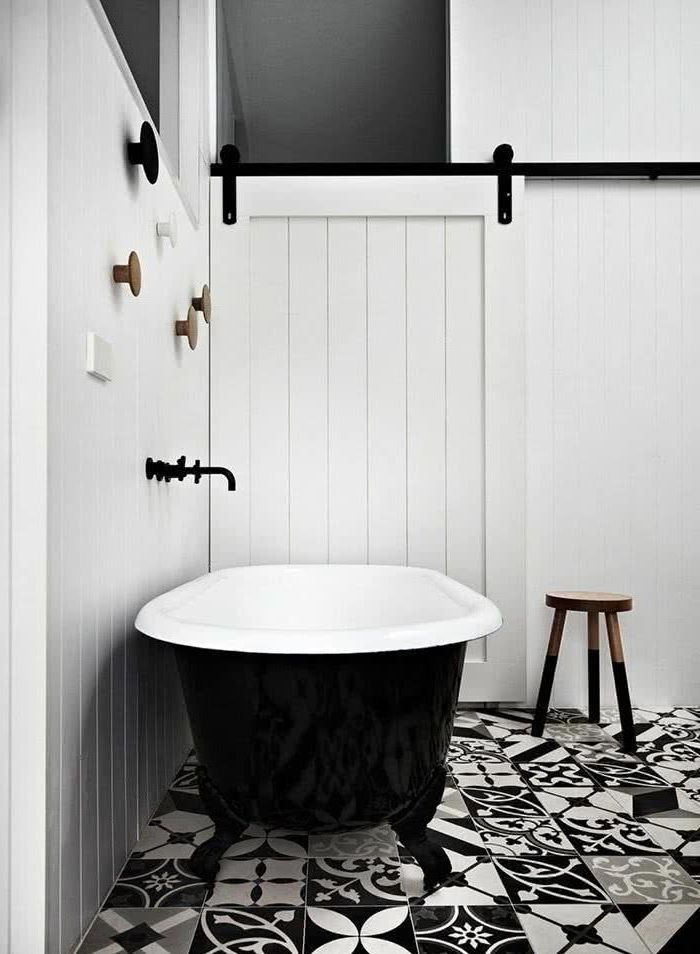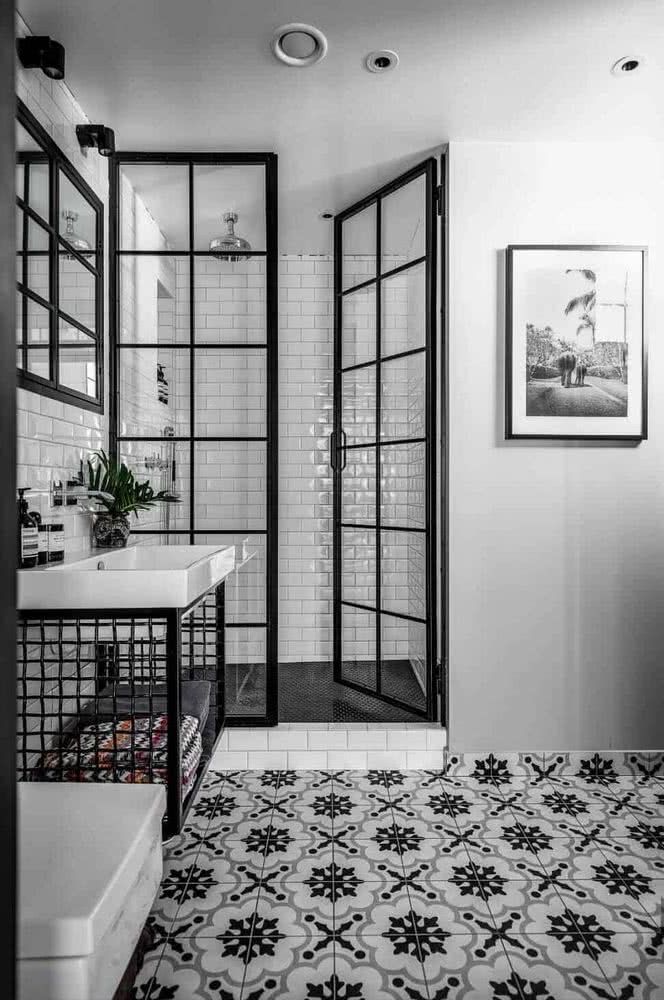 These two colors bring a lot of elegance.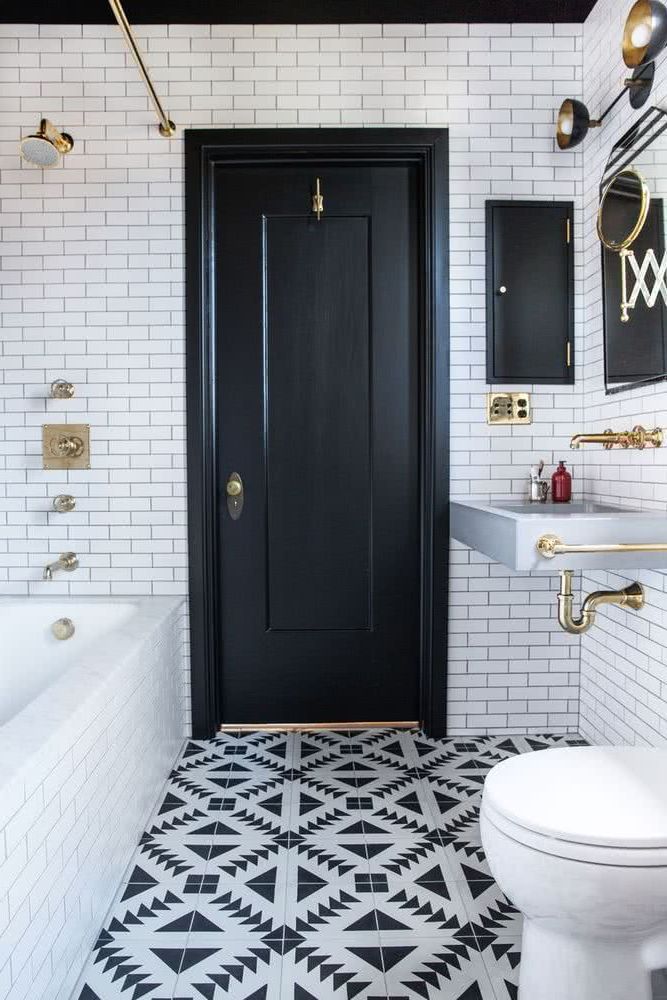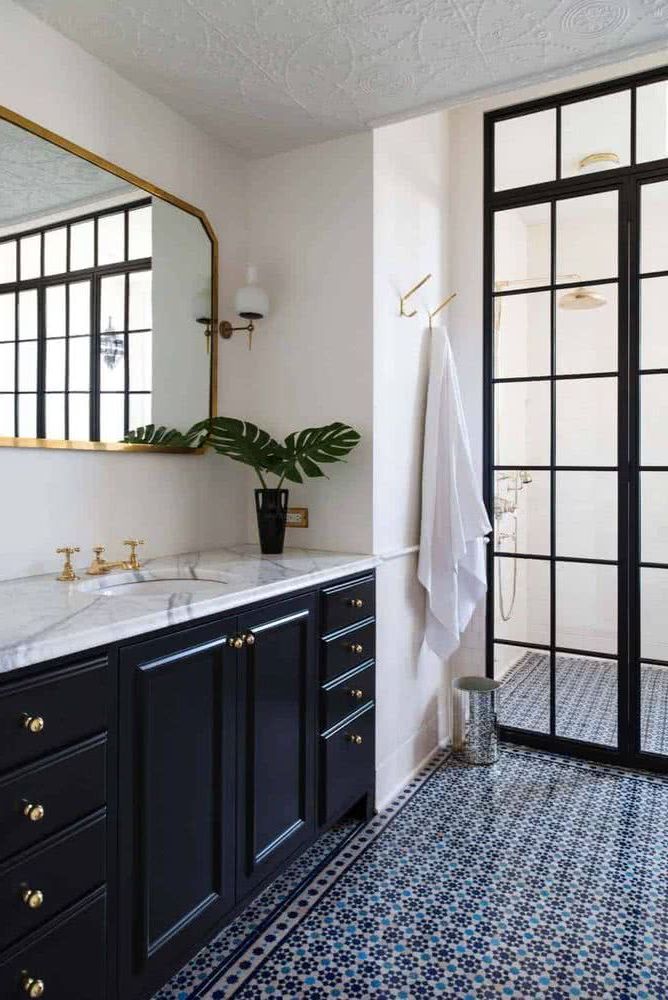 If you want a high contrast, using the black and white combination is perfect and also elegant.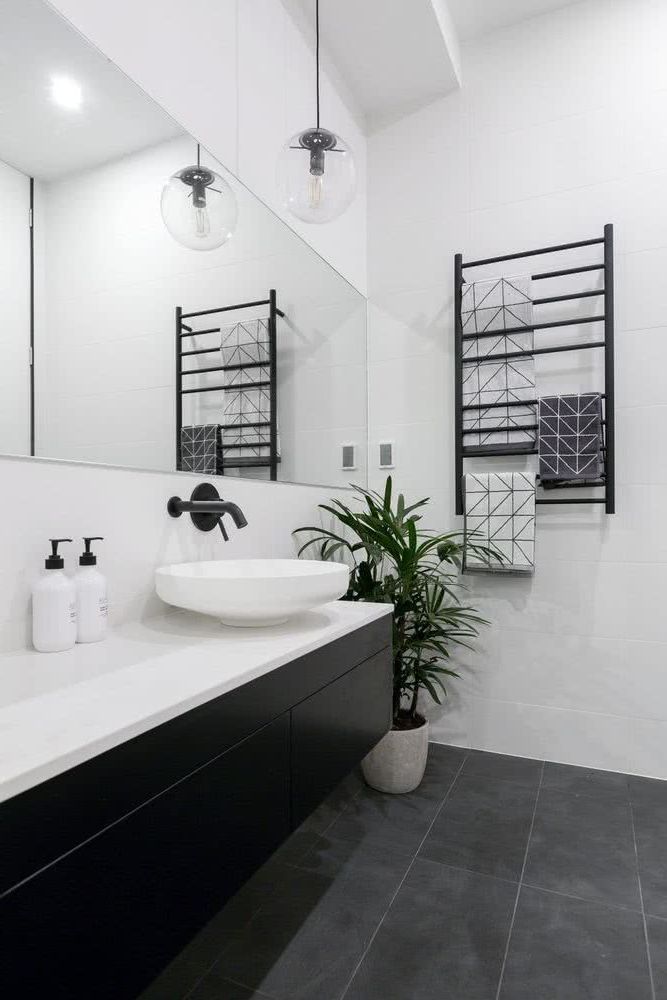 White
Colors affect our mood, and neutral tones, especially white, are perfect for a very peaceful space.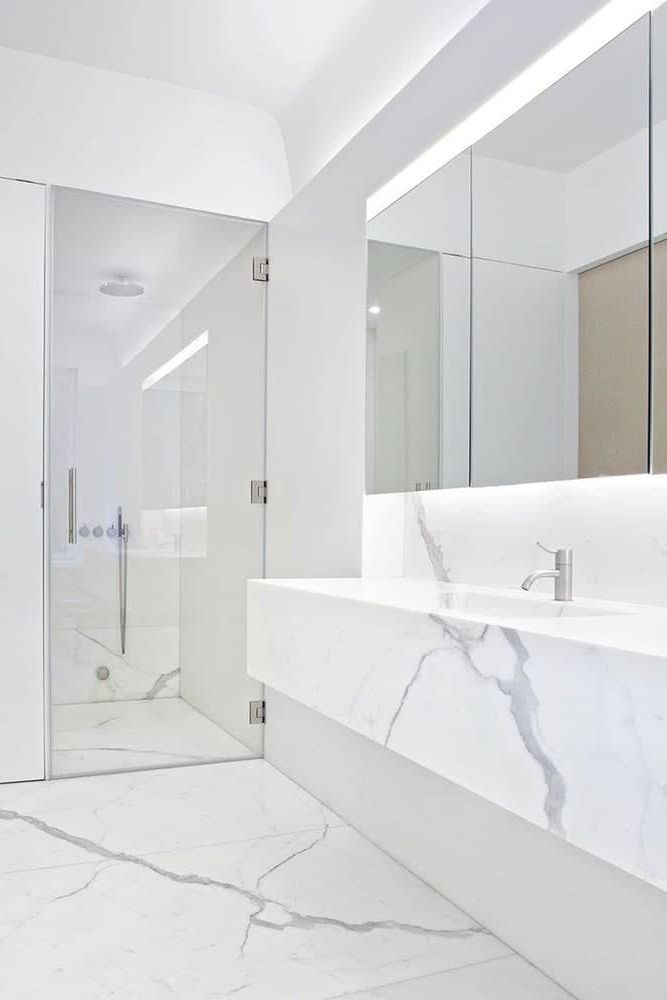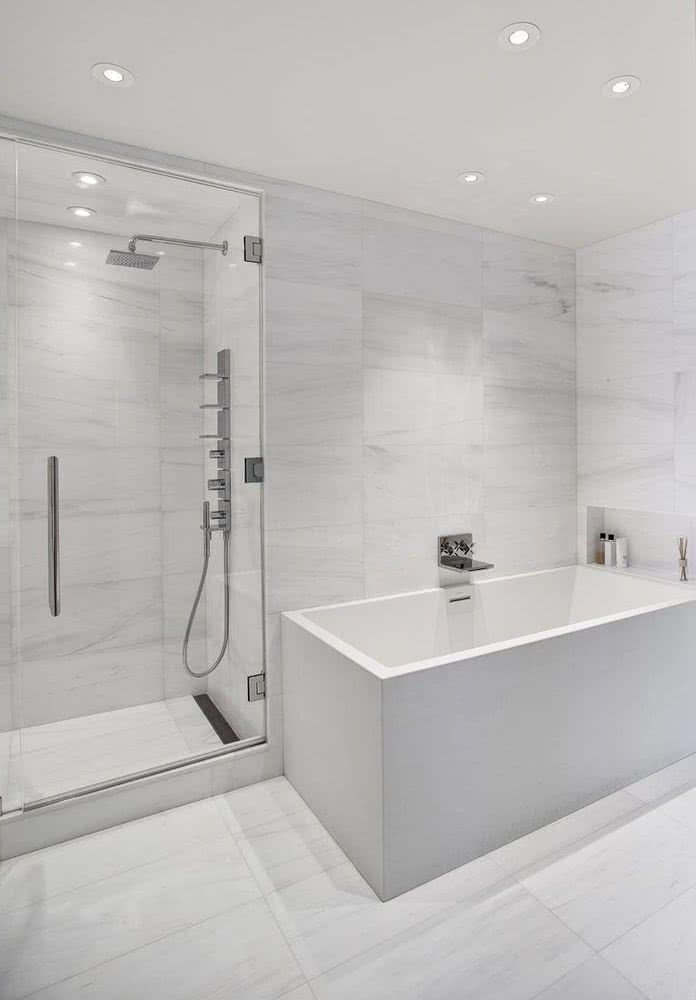 If we want to add a little more energy to a white bathroom, a small touch of color, such as a plant, can be a great decision.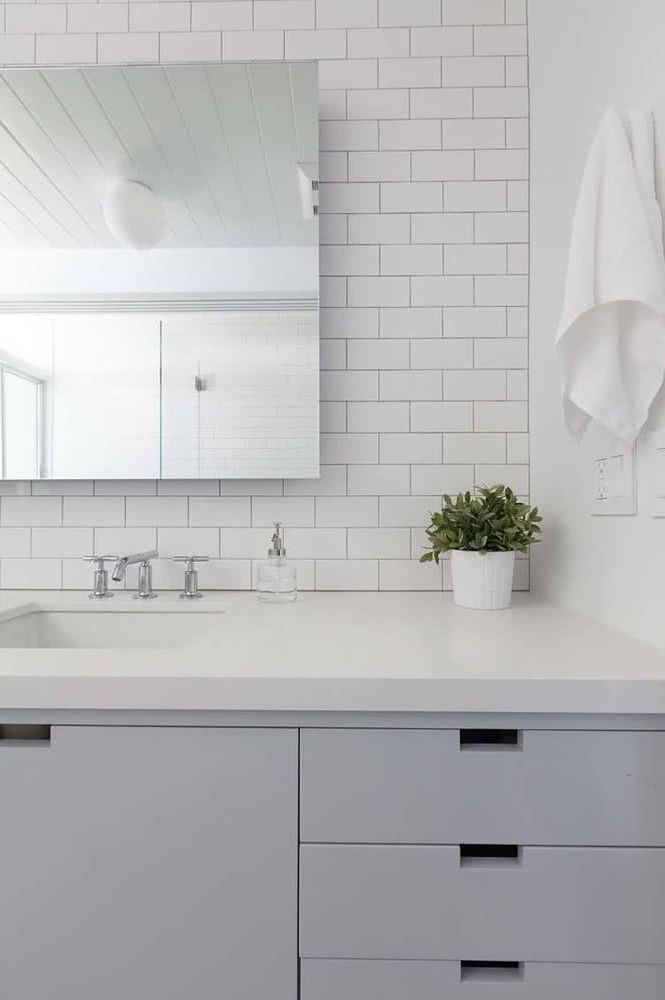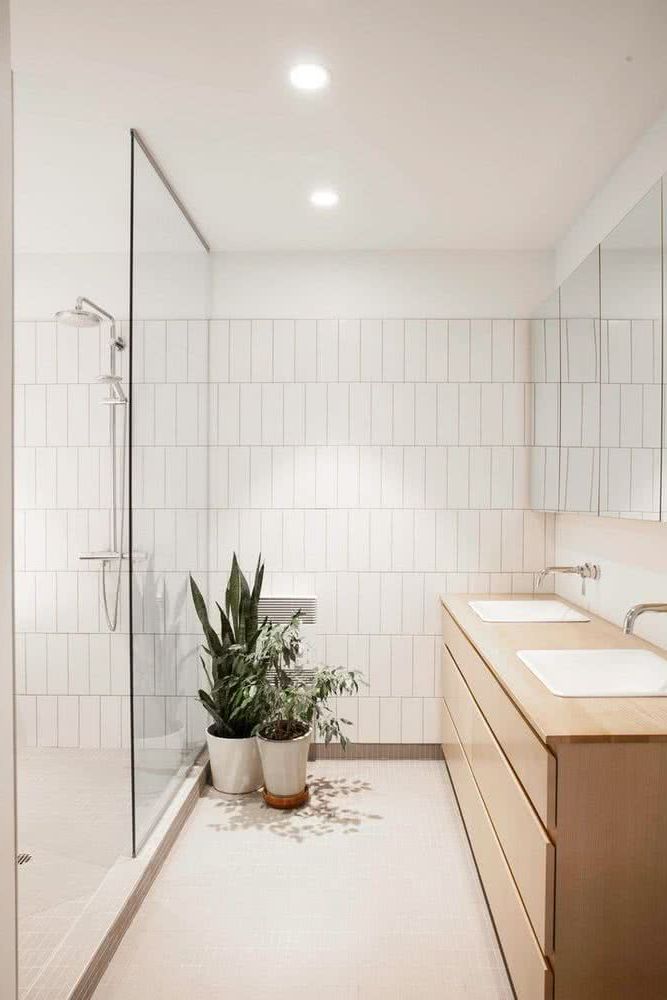 Shades of gray
The most fashionable color this season, without a doubt, will be gray. And don't think that gray can look boring, as it works wonders in a rich variety of shades and hues. In addition, it can be given touches of bright colors in accessories.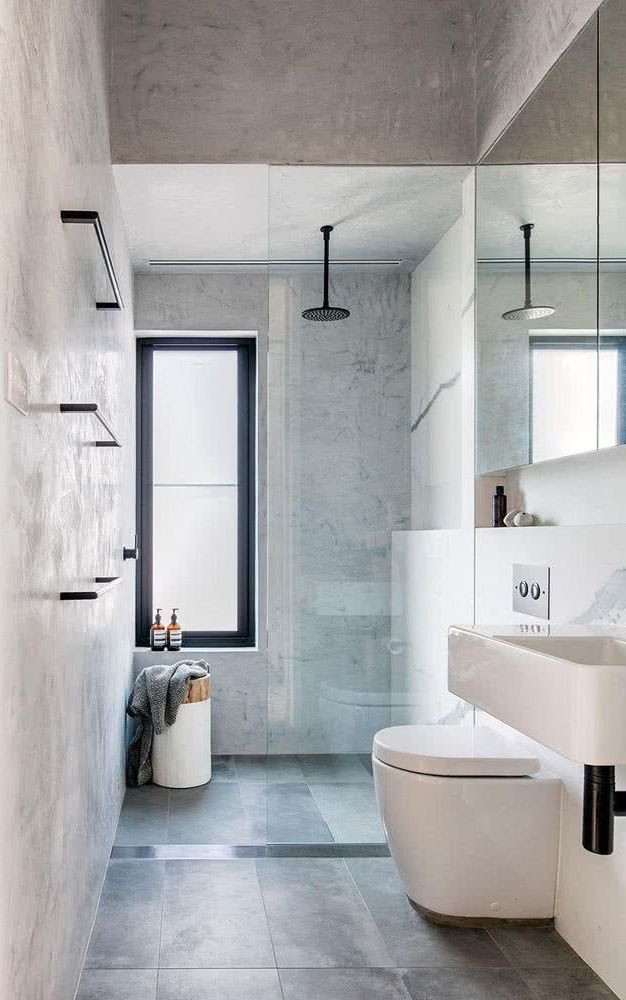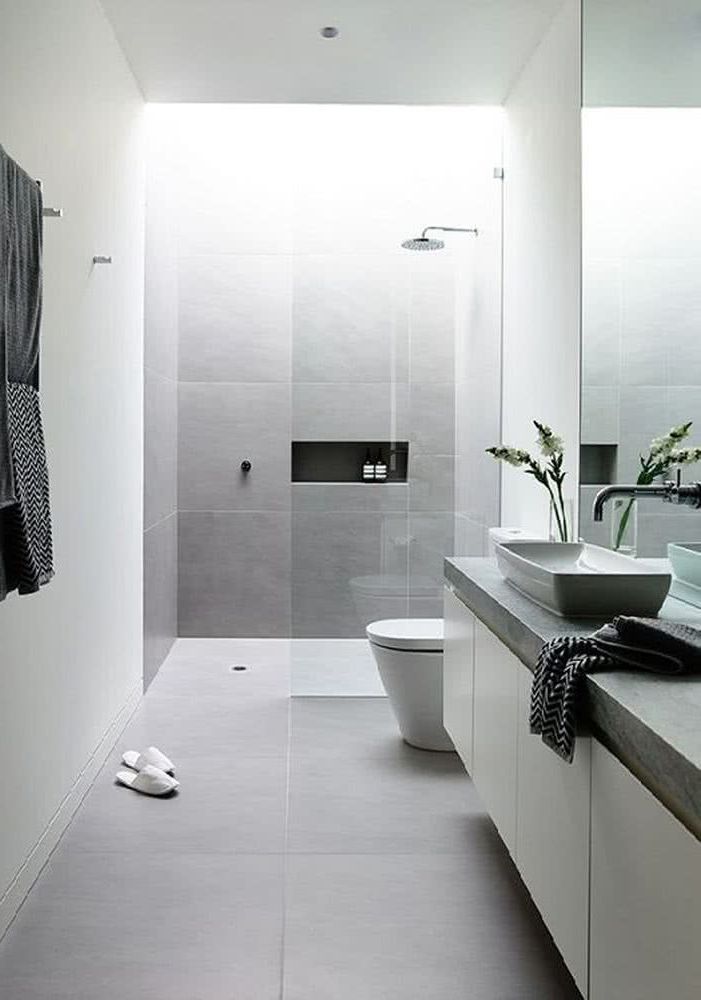 A space in pale grays and white doesn't seem cramped, but feels larger and airier.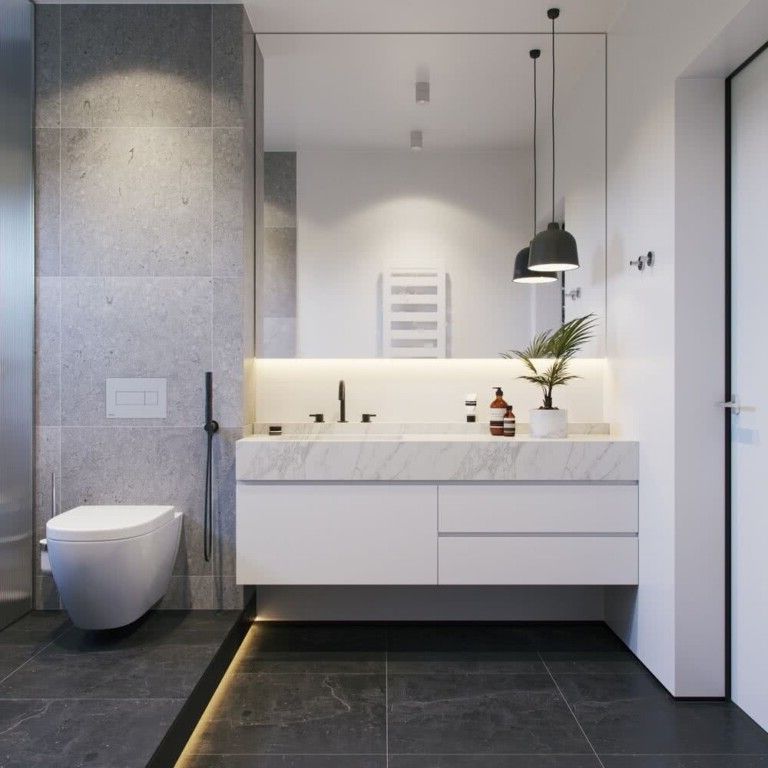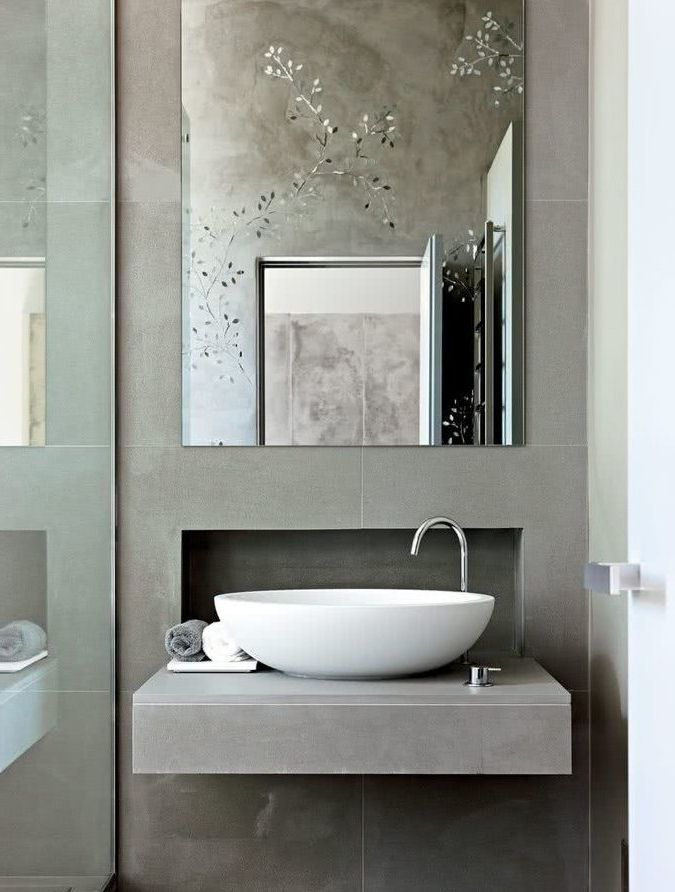 A very modern option to achieve luxurious and minimalist bathrooms is to use marble tiles with subtle gray veins.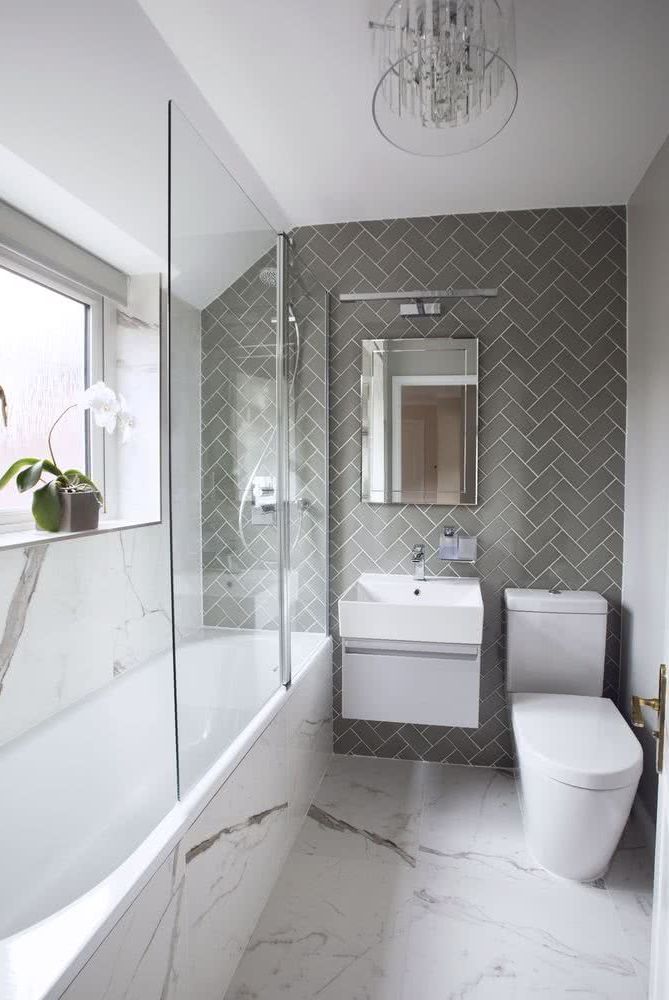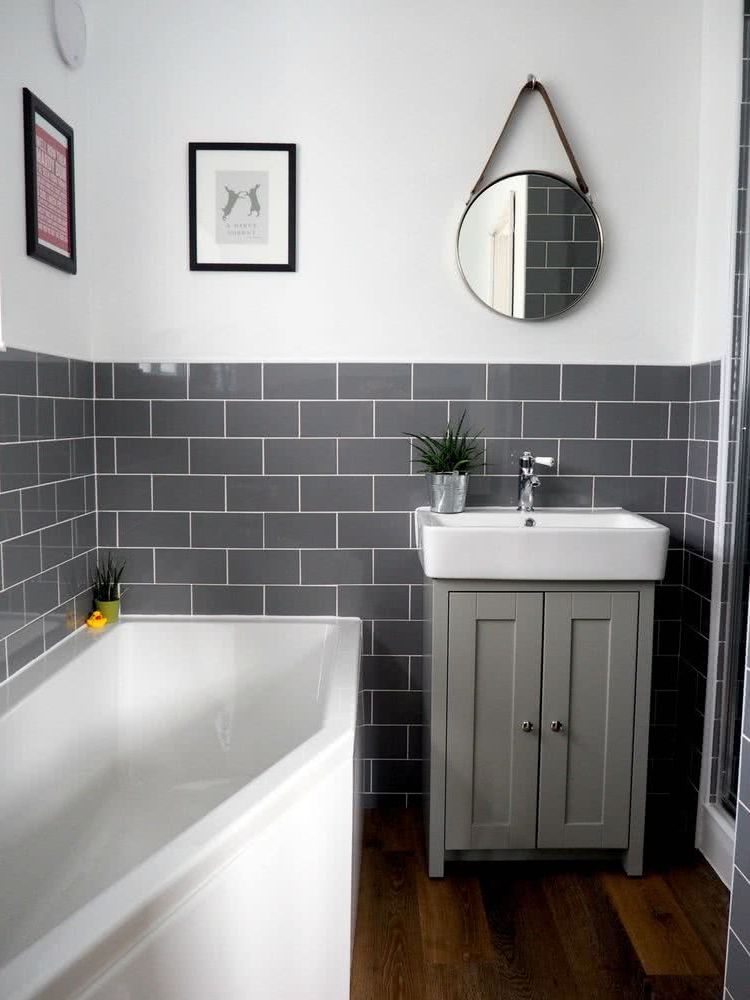 Gray with hints of color
Splashes of color in yellow, orange, green or blue can be a great way to liven up a bathroom where gray predominates.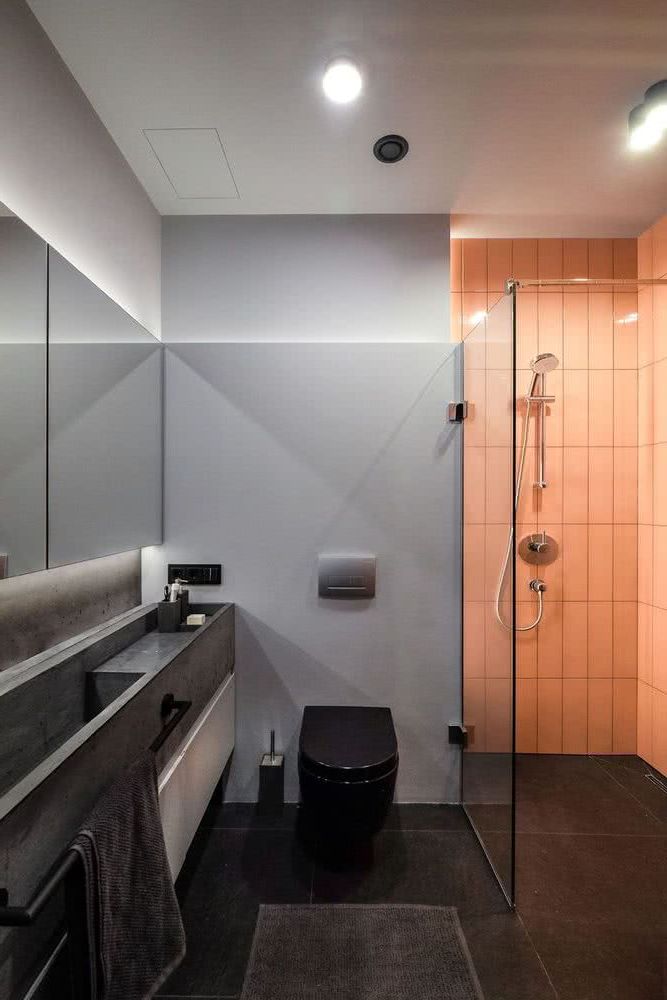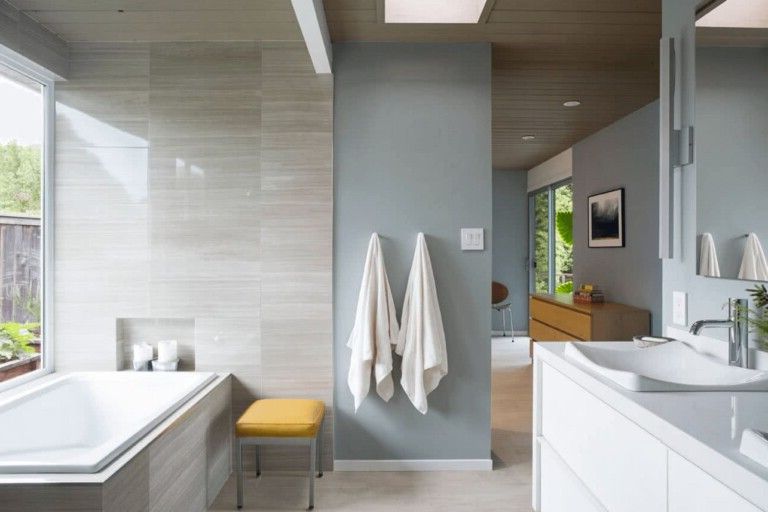 Fresh colors such as blue and green are responsible for generating a calming and calming effect, perfect for a relaxing bath. Choose the blue or green color that you like the most.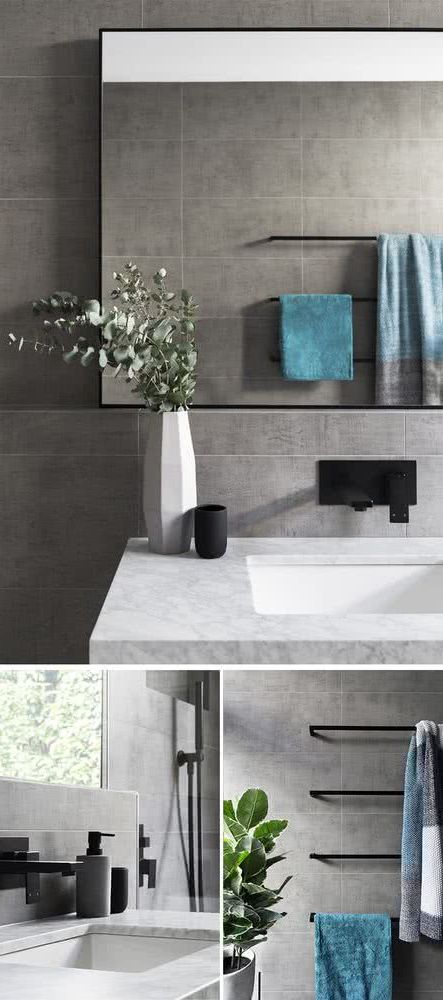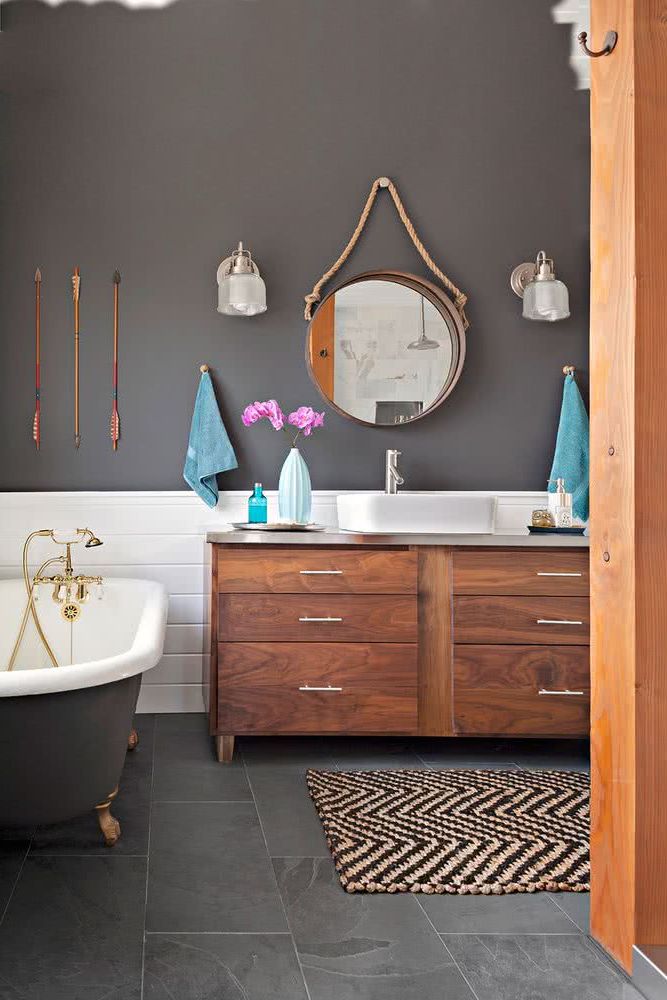 When you want to make an investment that lasts a long time, it is best to leave the floors and walls white or gray, and apply color to towels and other items.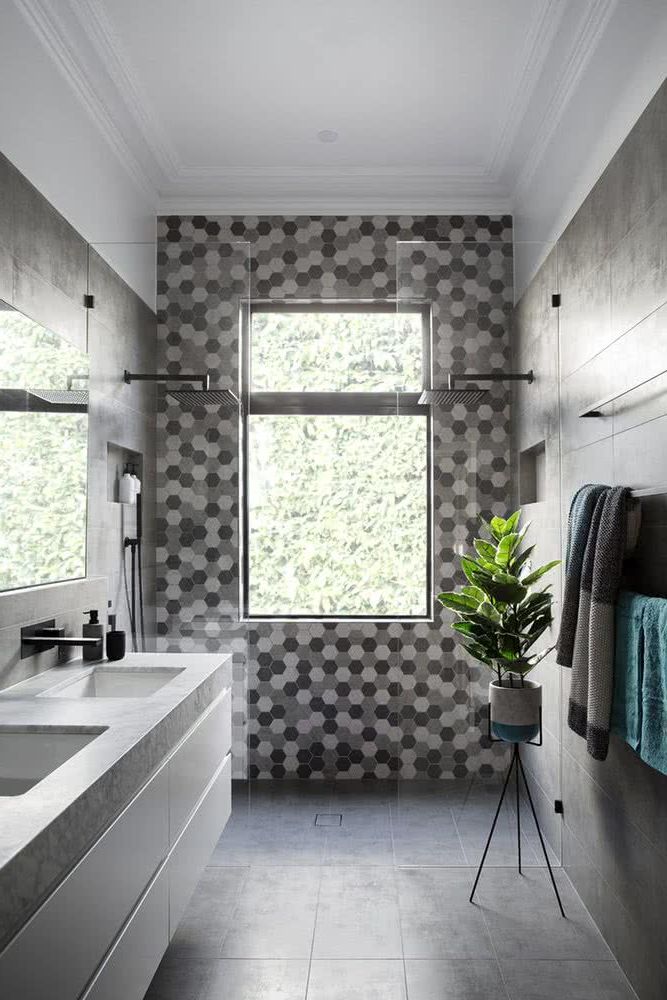 White marble with subtle veining, wood, gold faucets and shiny mirrors add elegance to a bathroom where gray is used.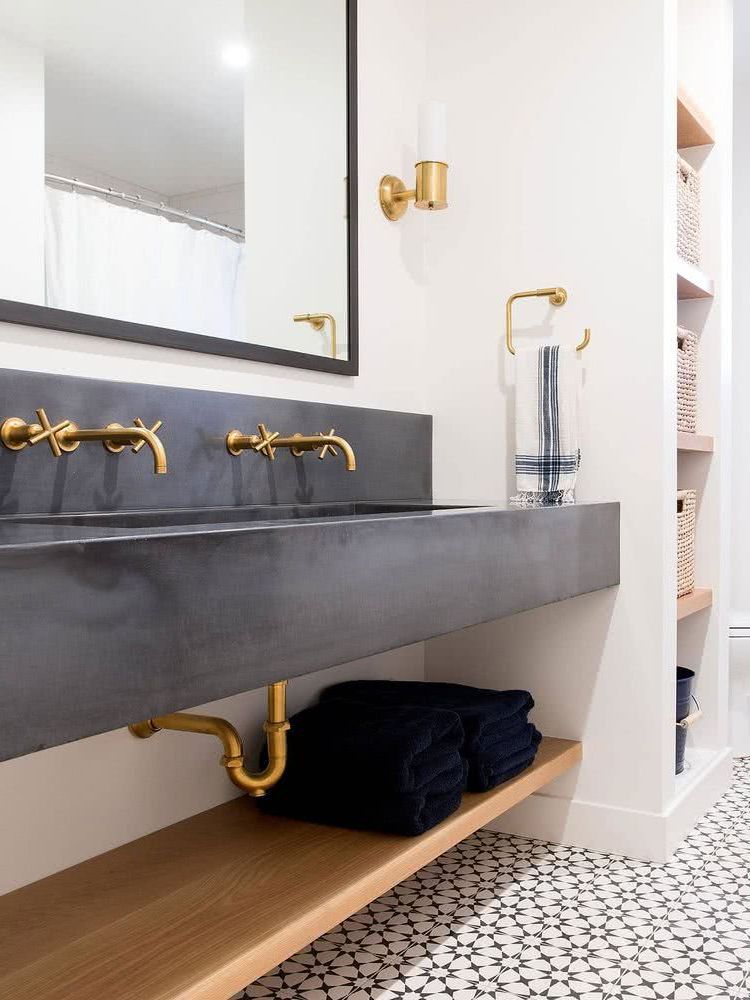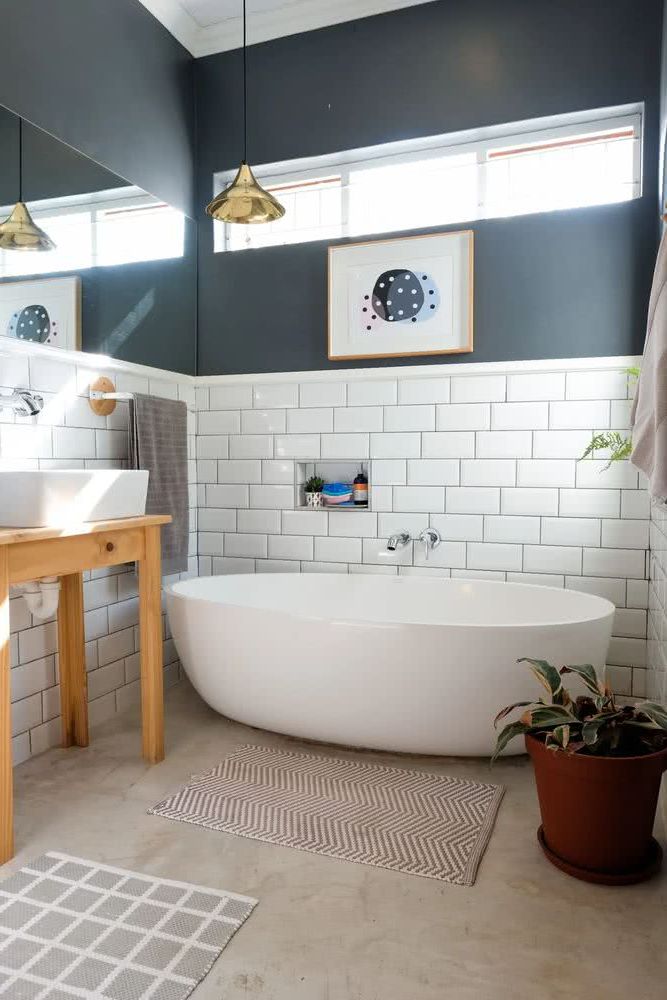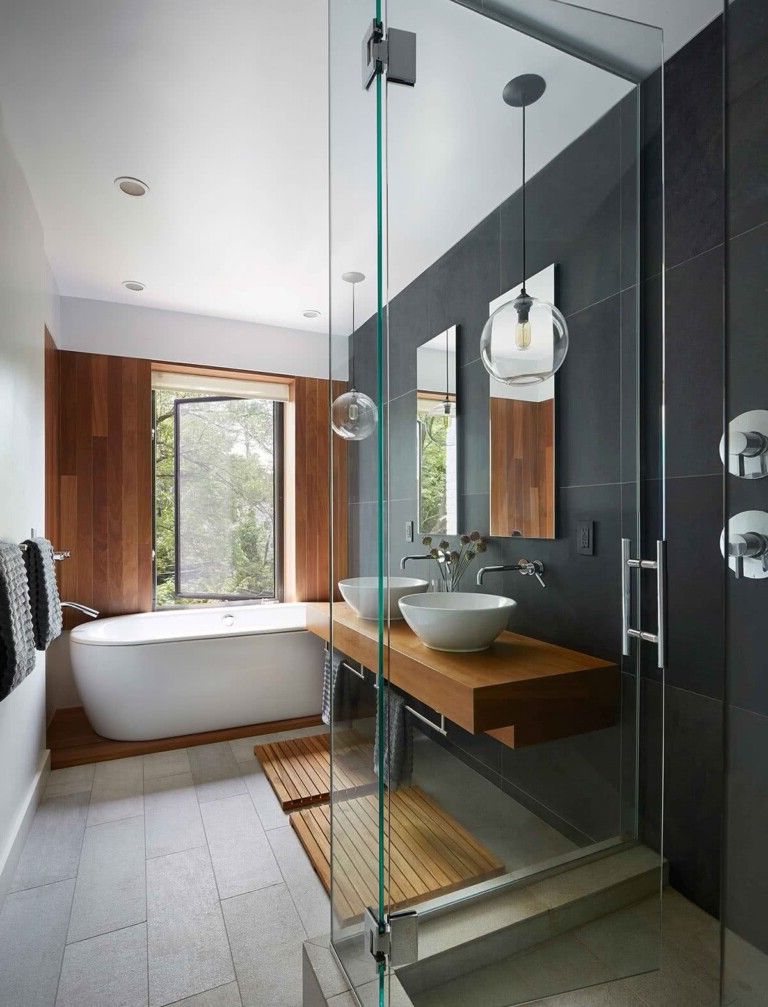 Raw and beige colors
As we mentioned, matte, nude and neutral colors are on the rise. Beiges, browns, whites, come together to give a calm and relaxed atmosphere.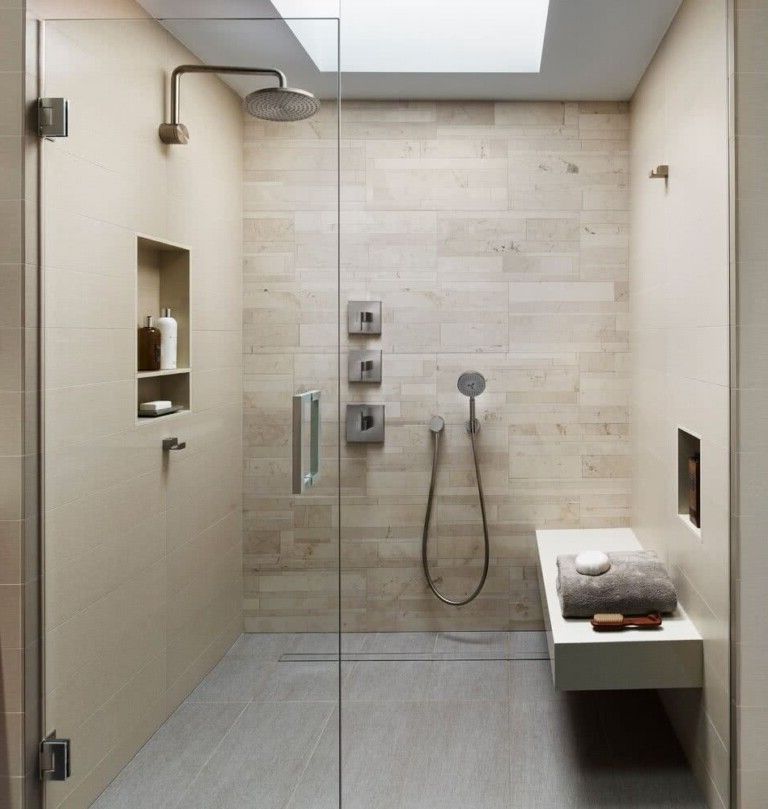 Of course, the choice of colors depends directly on the type of bathroom. For a small bathroom, you'll want a light color like beige to dominate, with a few hints of dark brown to add depth and interest.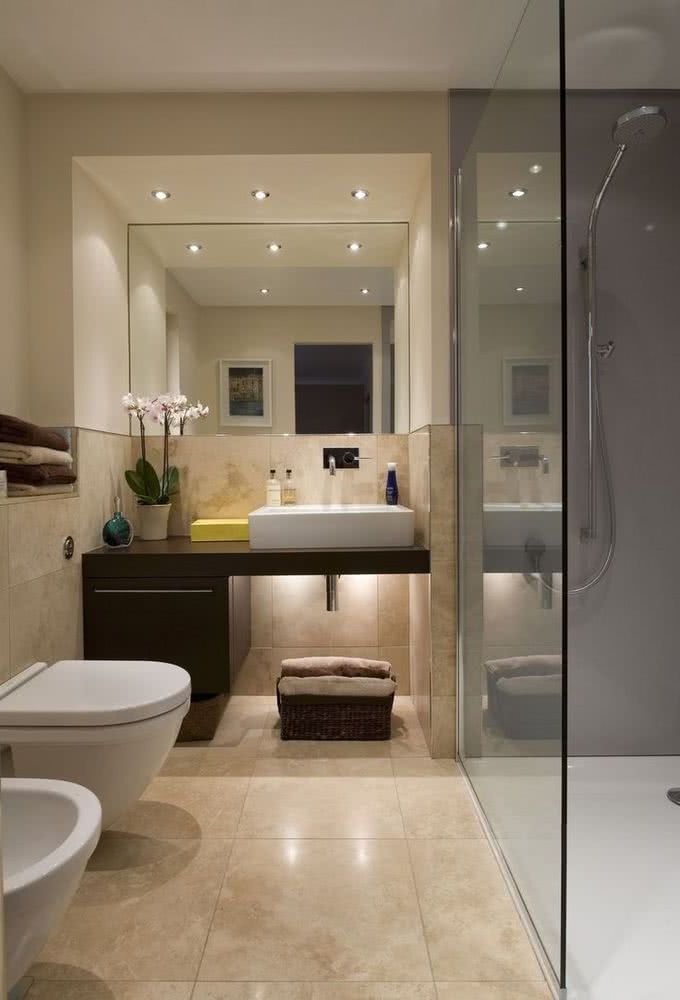 Rustic colors give a very chic touch if they are complemented with wood.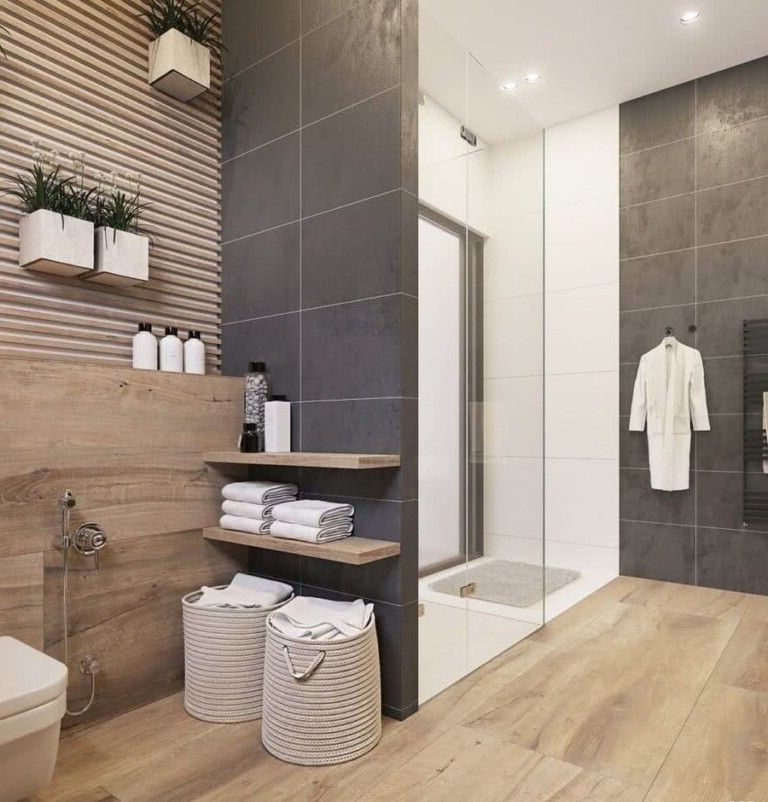 For a classic bathroom you can go for contrasts like beige and brown.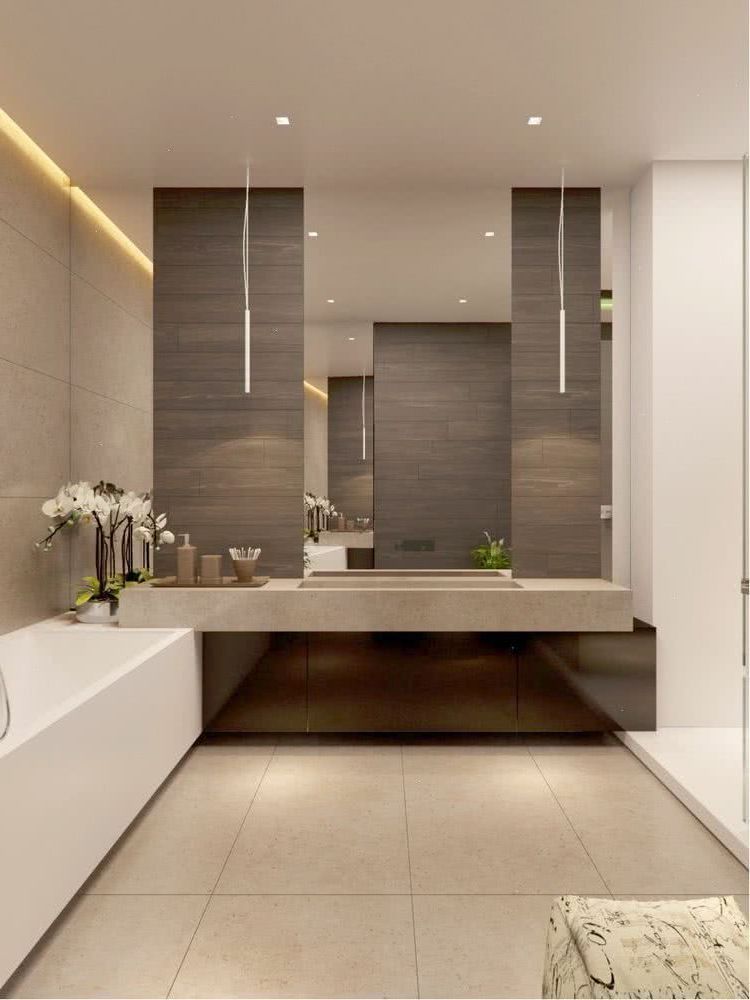 A great way to add color to the bathroom is by painting the cabinets or walls. In this case, the wardrobe contrasts with the beige walls.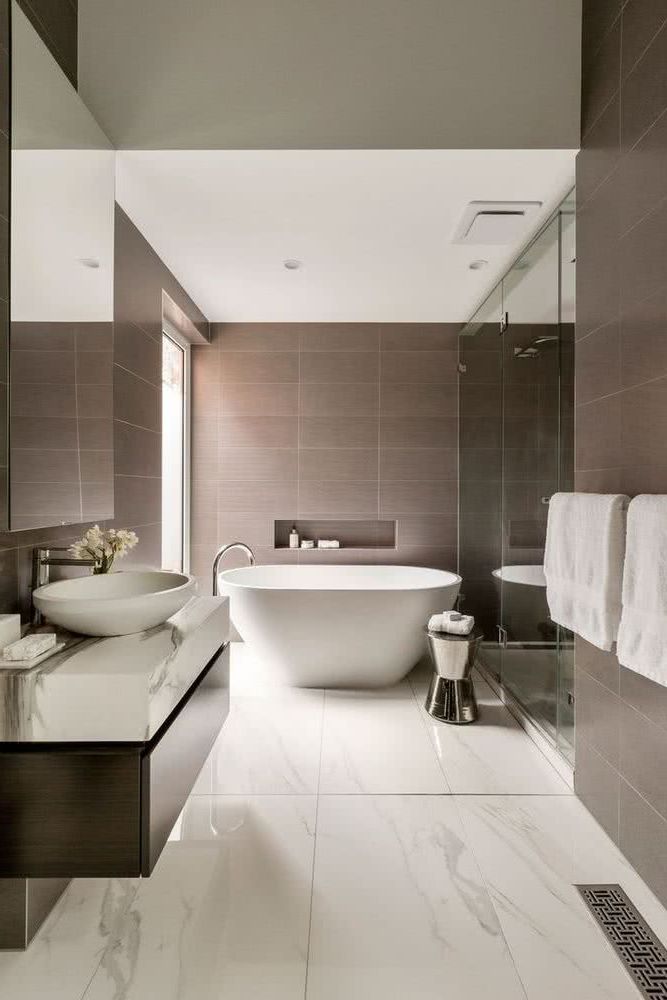 A big trend for bathrooms is creating a neutral space, dark cabinets and white bathtubs. They are one of the most common combinations. To maintain neutrality, the wall is a clay beige.
Green
Green is one of the colors that will be used in 2022 for interior decoration. And of course, it can be used in the bathroom.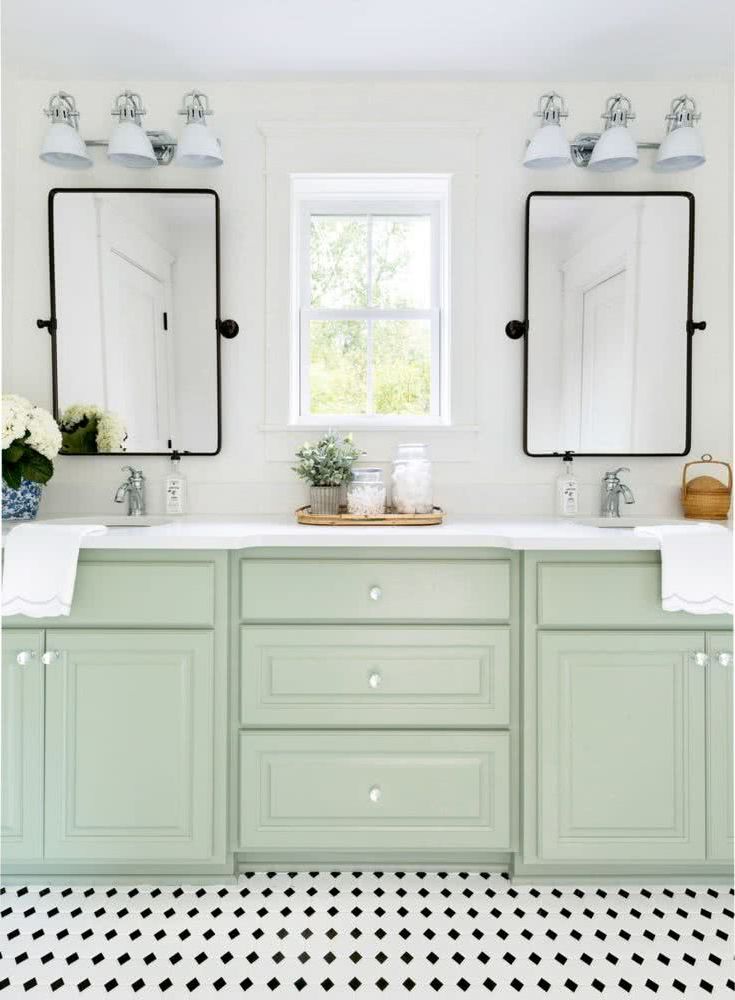 No more shiny surfaces, this year it's back to matte surfaces. Also, considering the trend of using natural materials, slate tiles are going to be very popular this year as they meet all the requirements.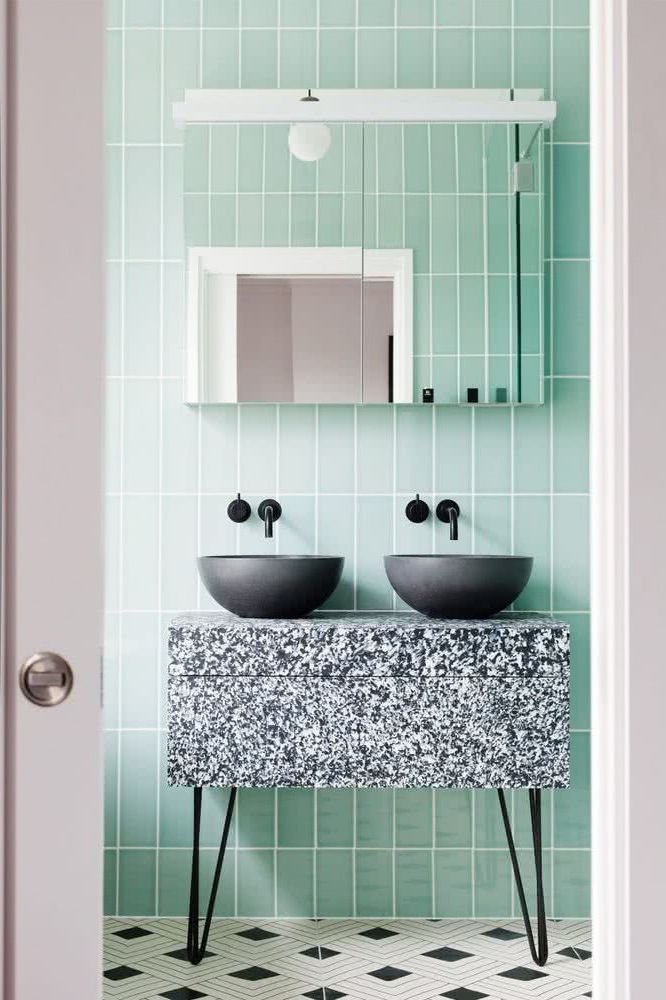 If you like cozy and neutral spaces, it is best to go for a pale green, very soft, accompanied by black and white.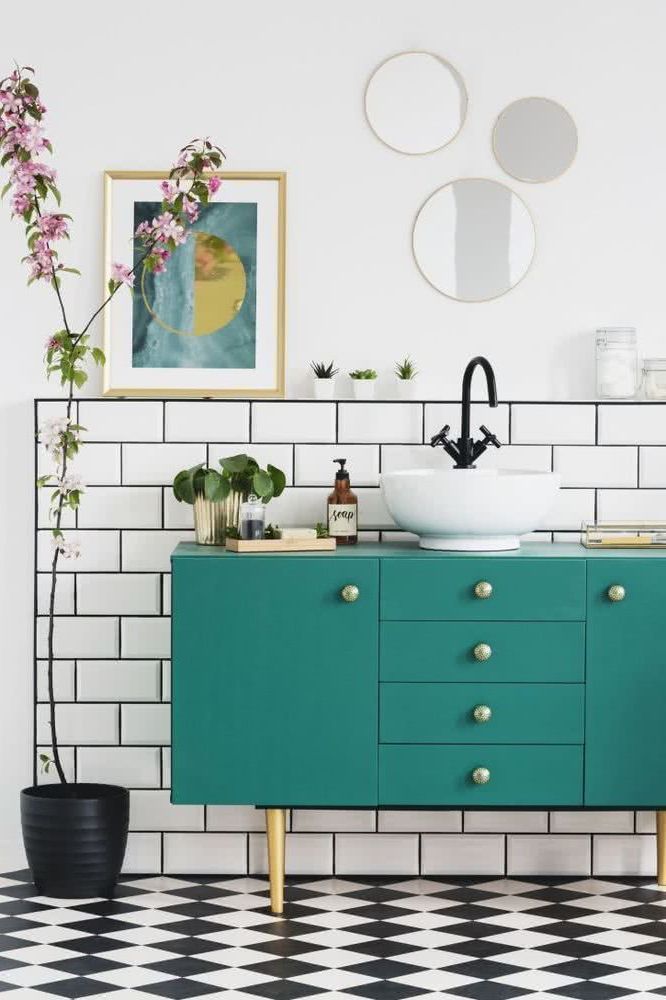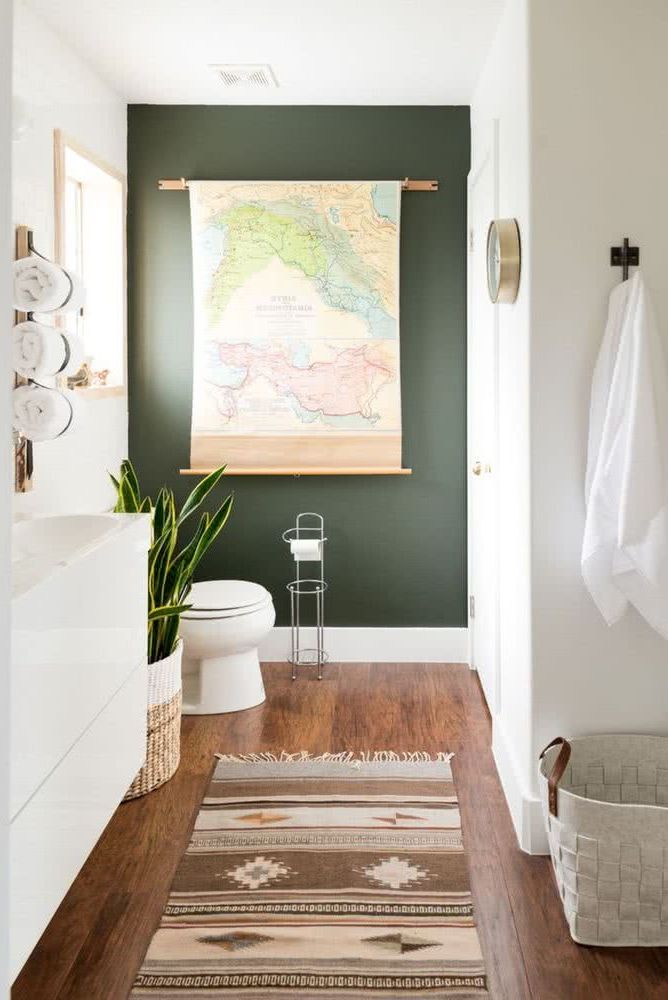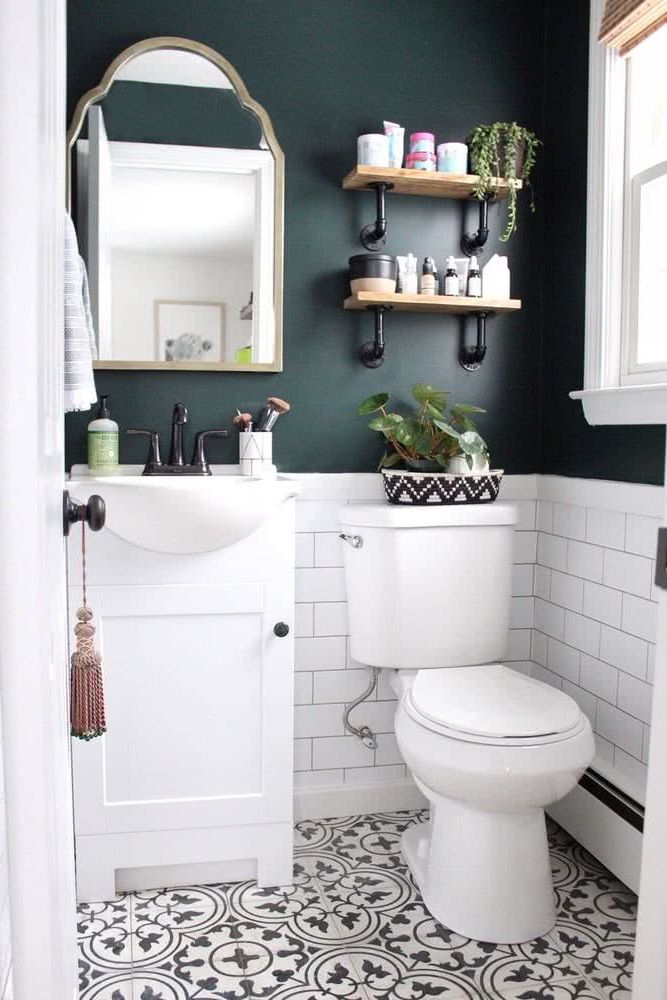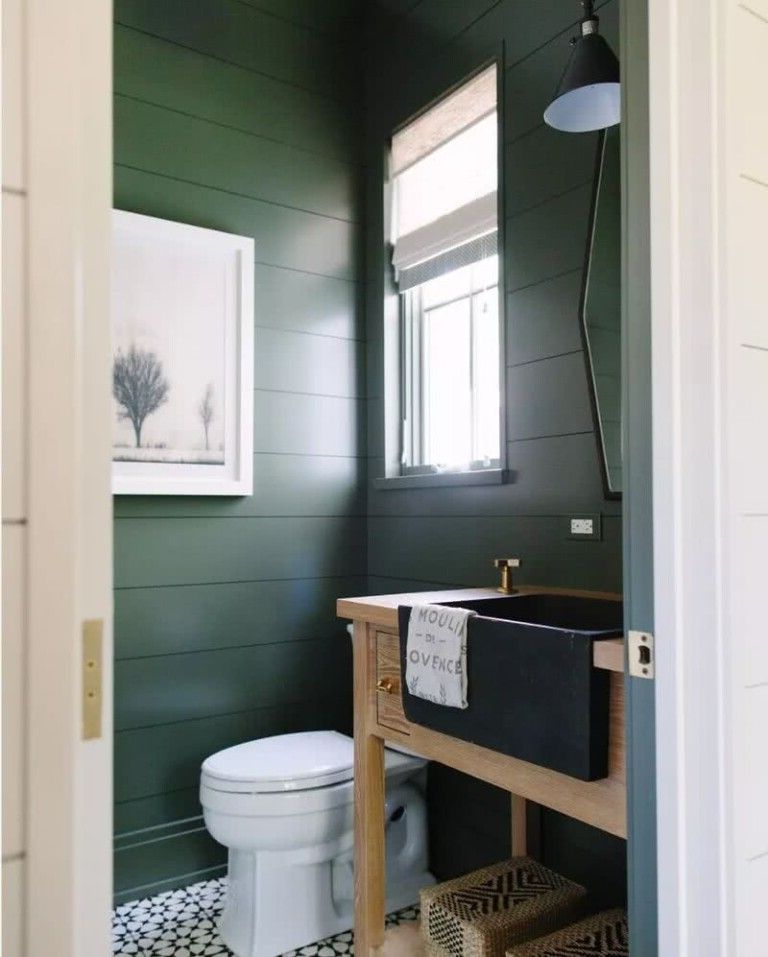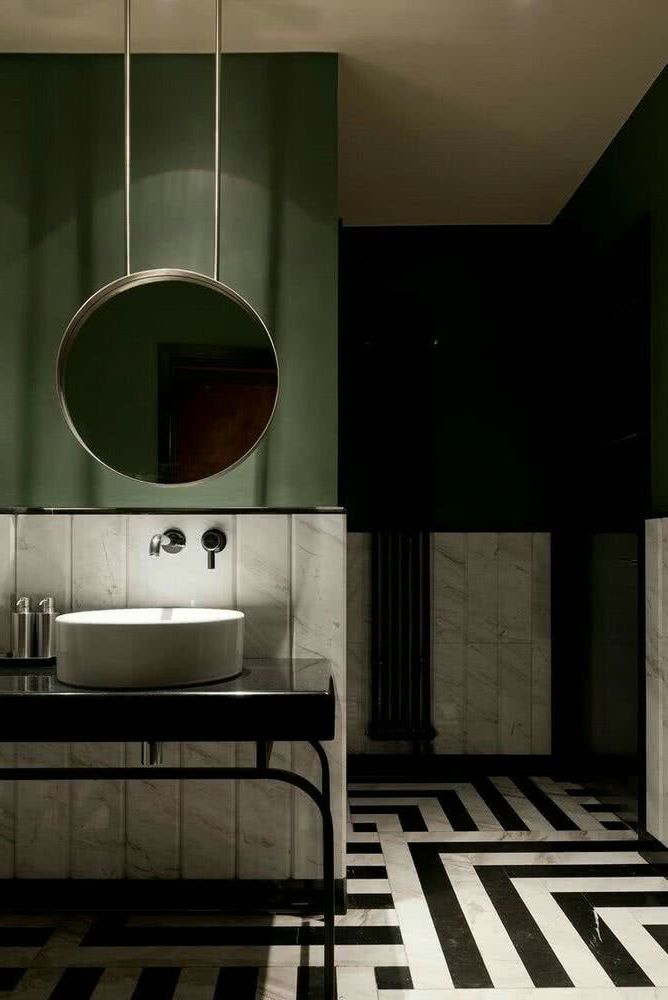 Blue
For warm or coastal sites, the application of colors inspired by the sea is always recommended, which can be mixed with some woods, or with white.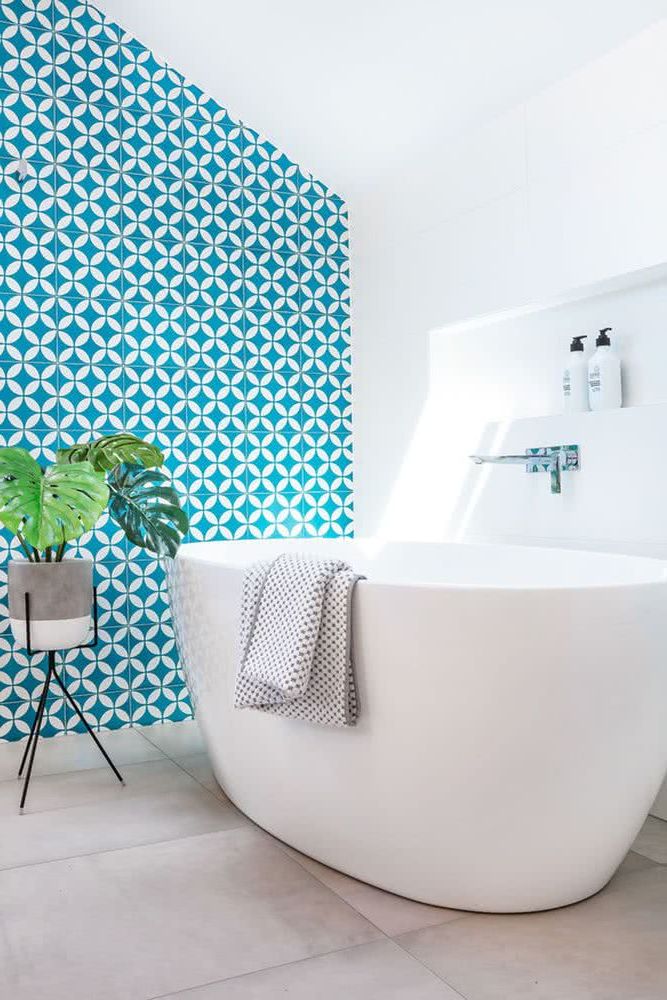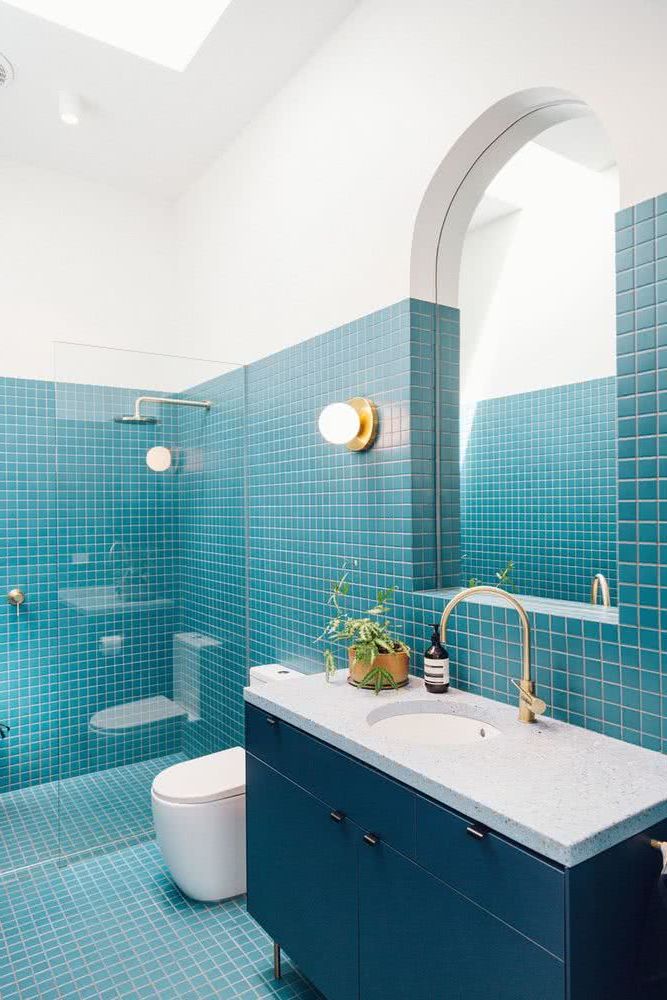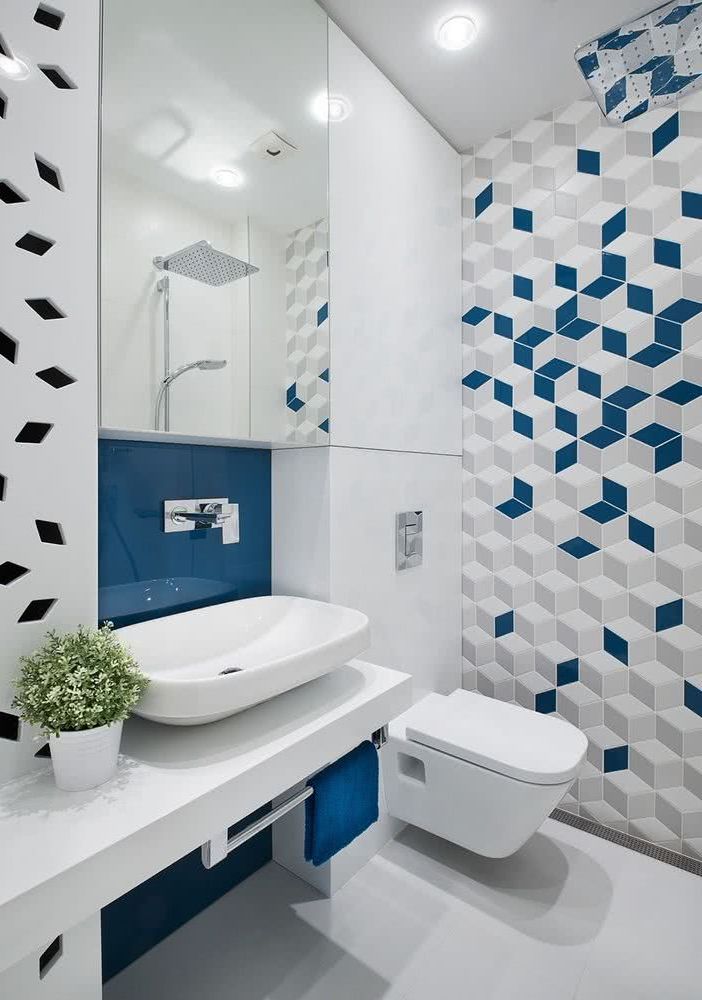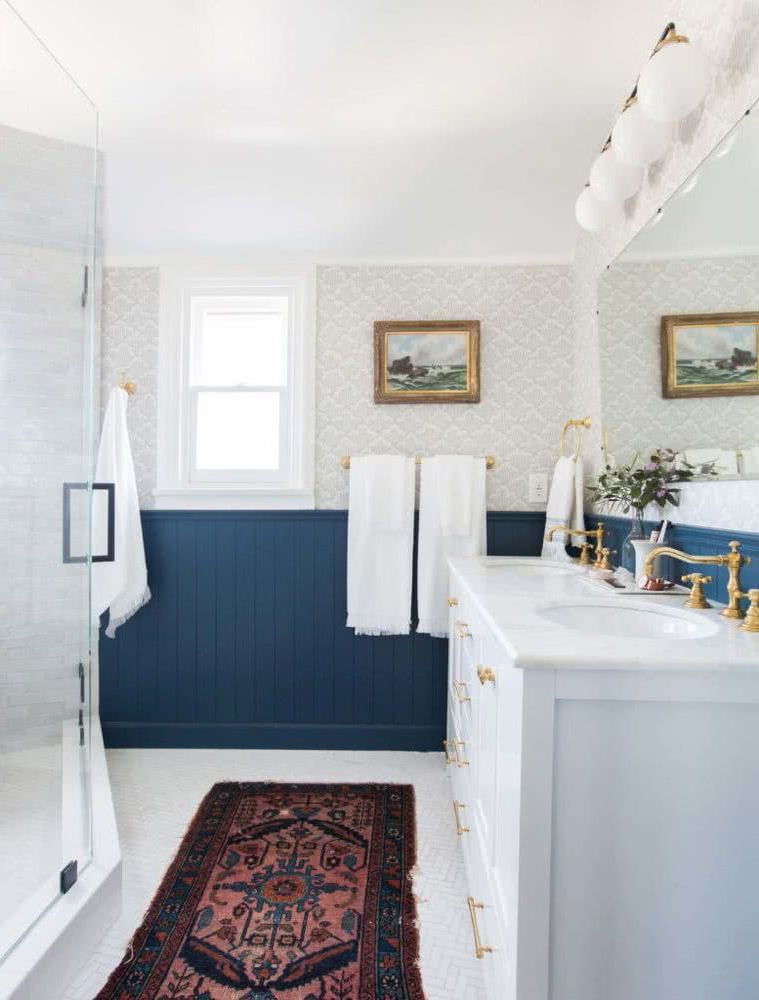 There is also the theory of two colors plus white. Here we see white, gold and blue.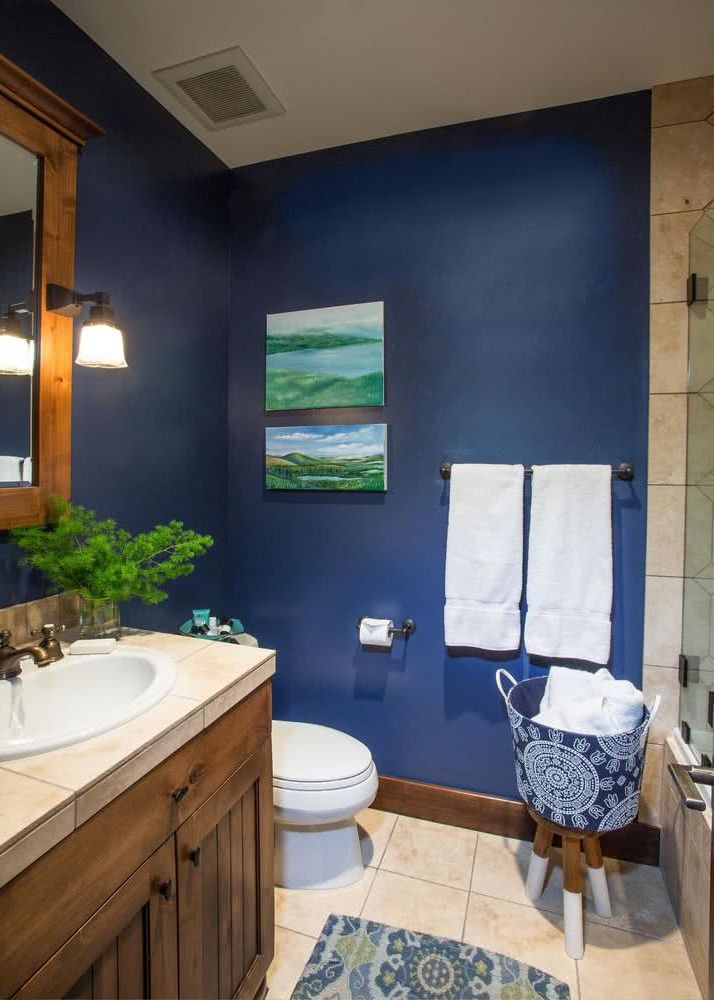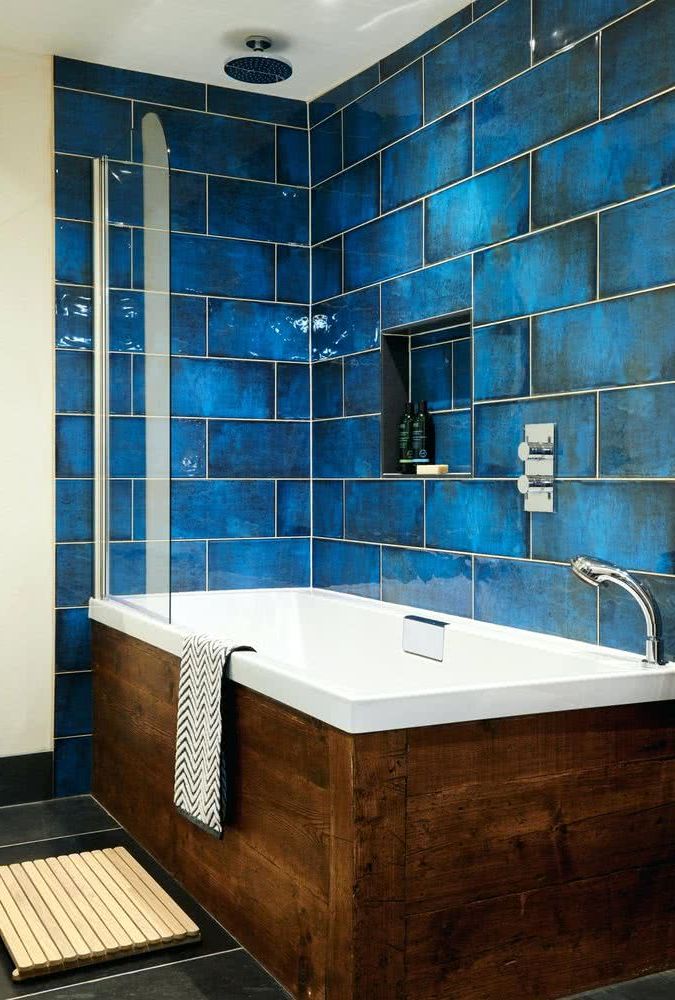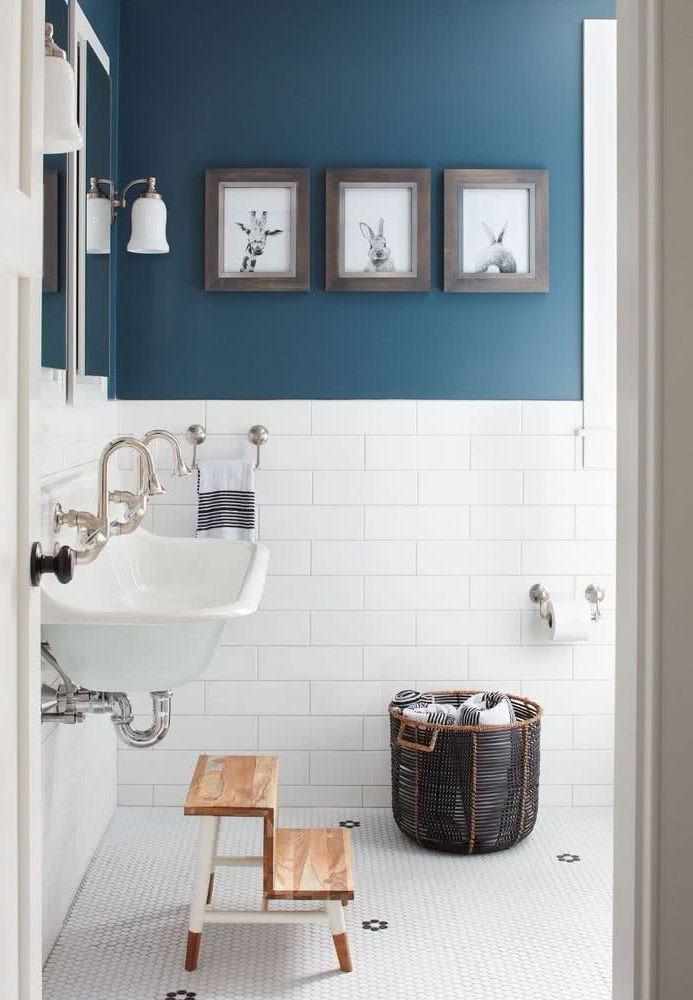 Rosado
For those who want a delicate looking bathroom, here is a palette of various pinks.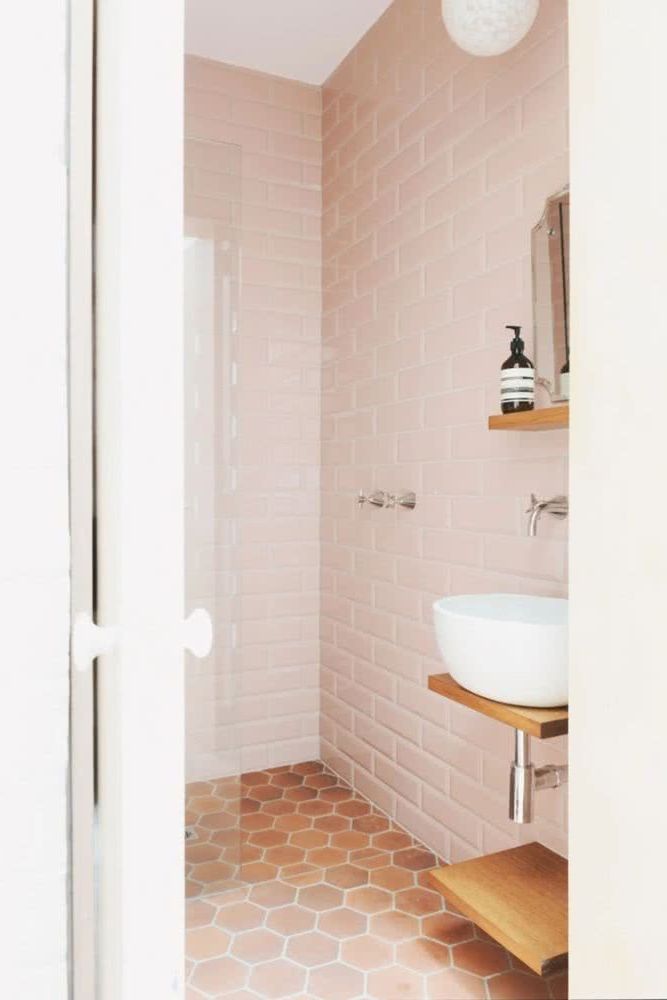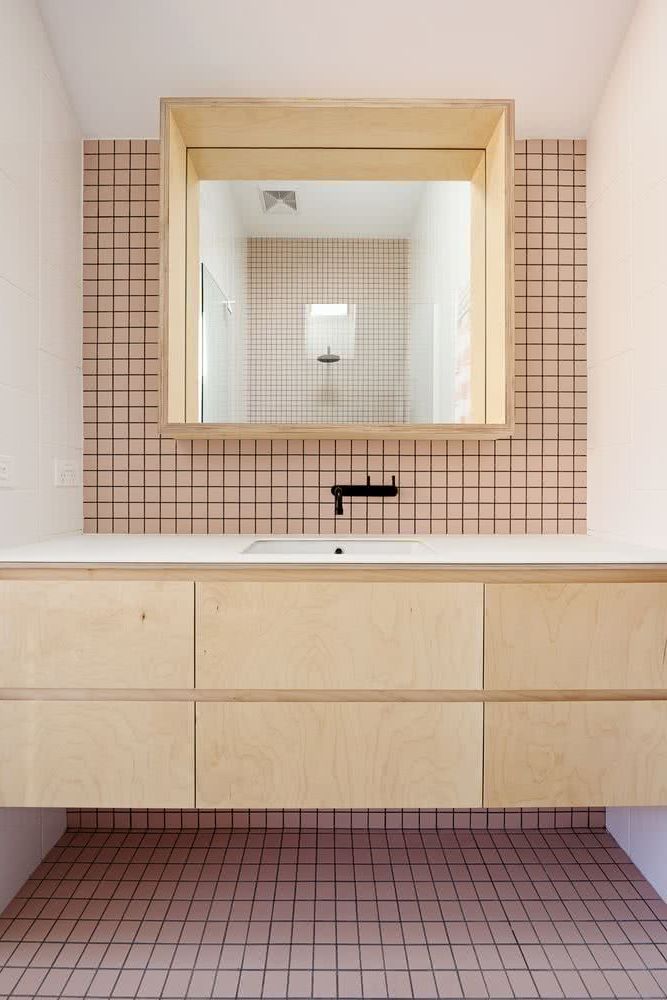 Finally we leave you one more trend, which takes advantage of very delicate pink tones.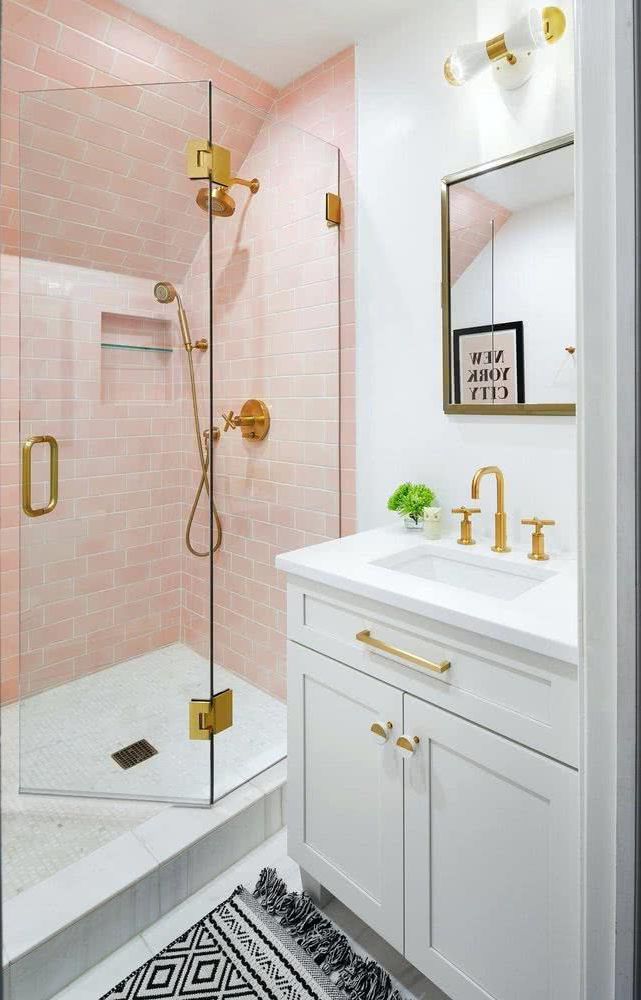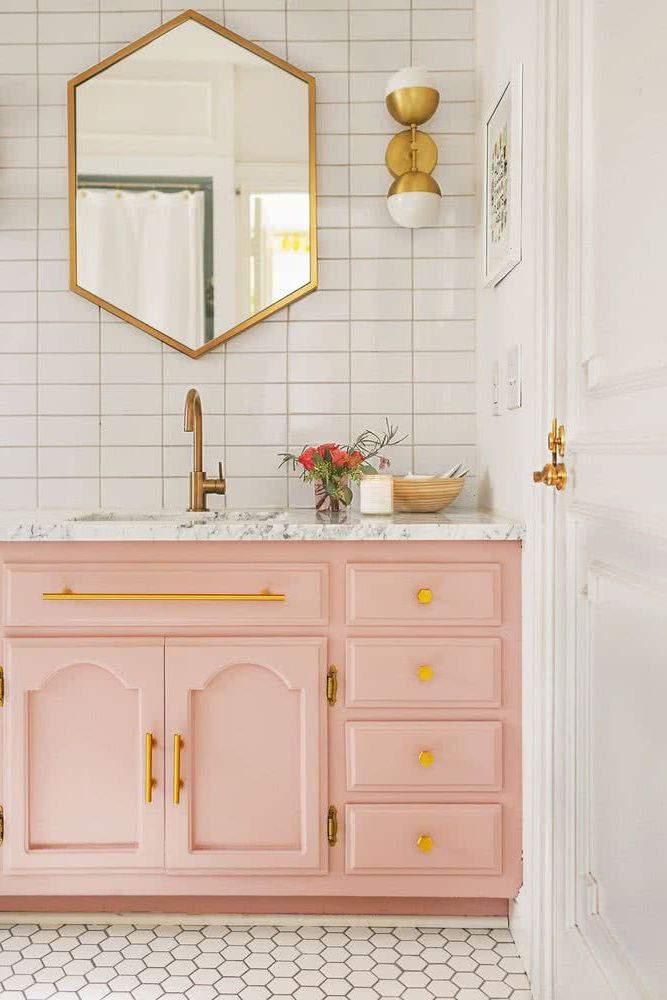 Tips for choosing bathroom colors
Choosing the right colors for your home is often intimidating; And in the bathroom, most floor-to-ceiling color selections can seem very drab. To choose the color the trick is to find the most suitable for you and your home. Here we will give you some tips to keep in mind when choosing the colors of your bathroom.
Choose your favorite colors, which respond to your emotions. For example, yellow can be very stimulating for one person, but somewhat irritating for others.
Usually in the bathroom there is very little empty wall space, due to cabinets and tiles. The walls can be seen as the backdrop to display a work of art, in which the tiles, furniture and bathroom fixtures will stand out. That is why the walls and ceiling should always be painted white or light tones.
Do not buy any items until you have selected the entire color palette.
You have to look at the colors in daylight and artificial light. Soft blues and greens can look a bit sad in incandescent light. Sometimes color correction under fluorescent lighting is helpful.
There are no rules about what colors are appropriate in a bathroom, but there are generalizations. The pink or peach color looks better if it is combined with shades of green. Green contrasts with wood tones and is a versatile option.
For granite or other materials, it's safest to stick to a predominantly neutral palette and add little pops of color to accessories.
To choose cabinets you have to take into account the nuances of the wood, some woods are warmer and others colder, although they can be enamelled, stained or painted.