Anyone who is looking for characteristics of Moroccan decoration will see that in all the related articles there is talk of cushions, bedding sets, carved wooden wardrobes and many other typical elements in Moroccan decoration.
But we wanted to focus on showing the different variants of the Moroccan style, from styles full of luxury, to cheaper options available to everyone.
Moroccan decoration in living rooms
The style of Morocco and the characteristics of the decorations of its houses have captivated travelers in that country for years. So much so that the characteristics of its decoration are today very widespread in a large number of countries, almost turning Moroccan decoration into a trend.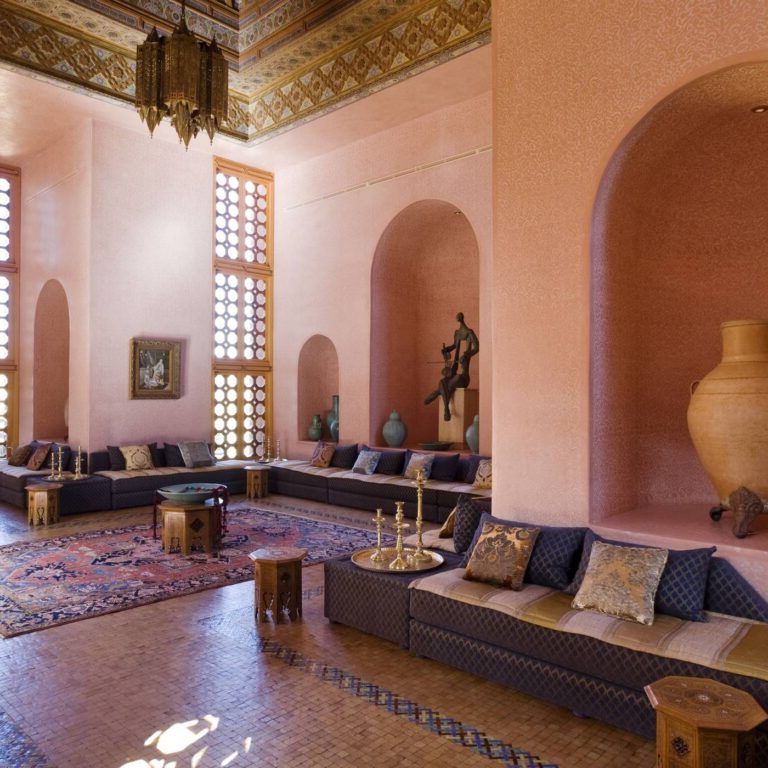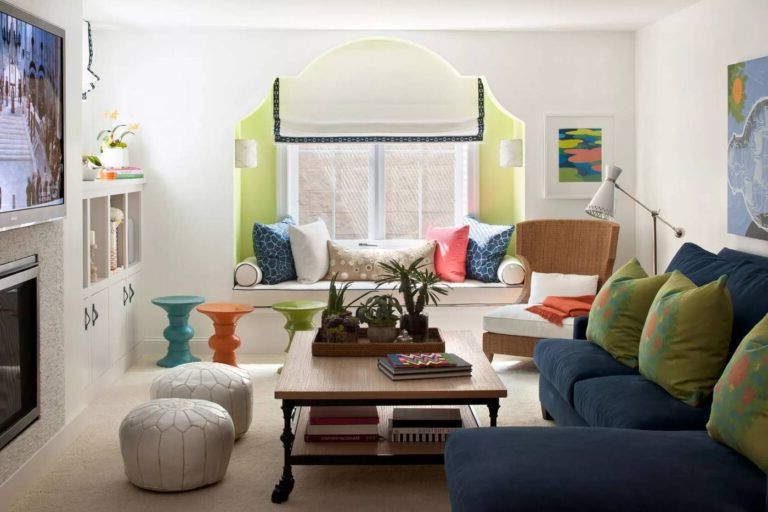 That is why today we wanted to present to all our readers who love this style, some ideas to take it to their salons.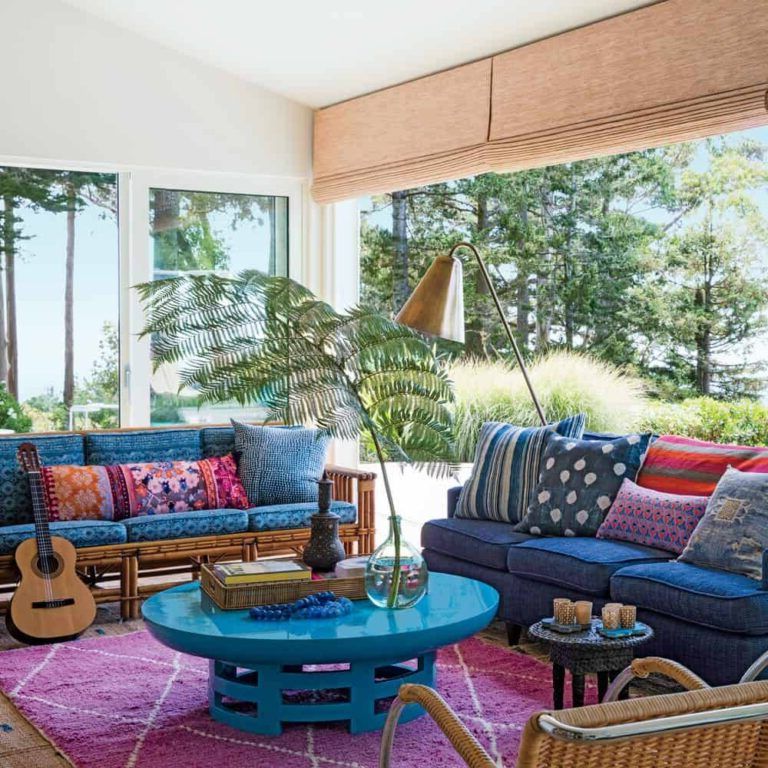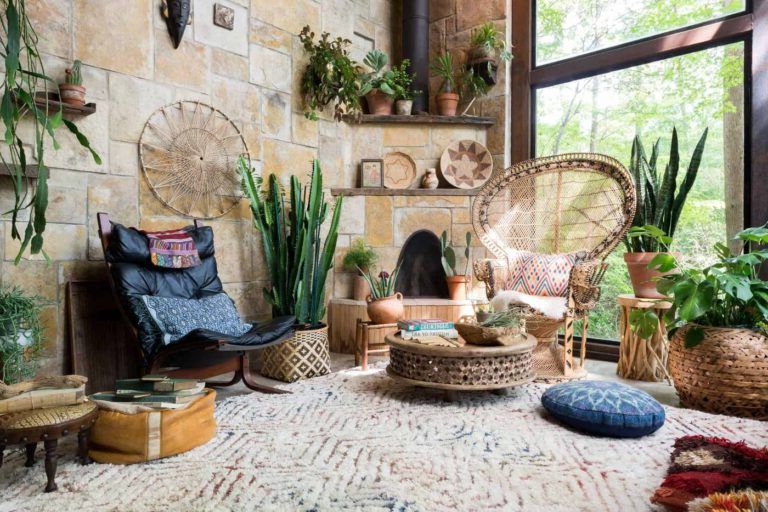 The use of geometric patterns and warm colors is of vital importance to bring style to our spaces. The color palette used is mainly made up of warm and saturated shades of blue, red, green and brown. All these colors that are accentuated by black and white.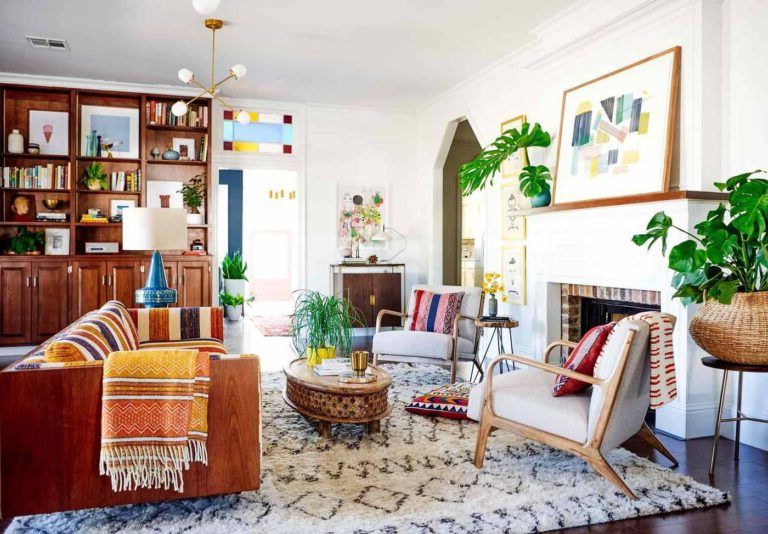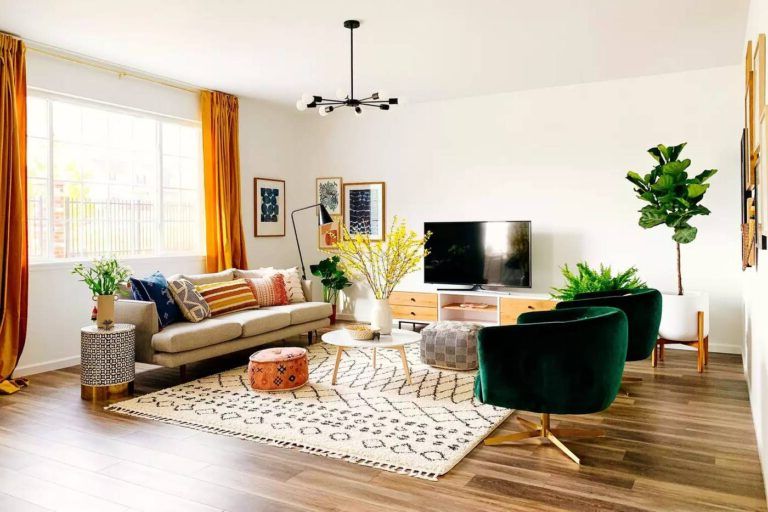 As for the upholstery, the leading role is occupied by geometric and floral motifs.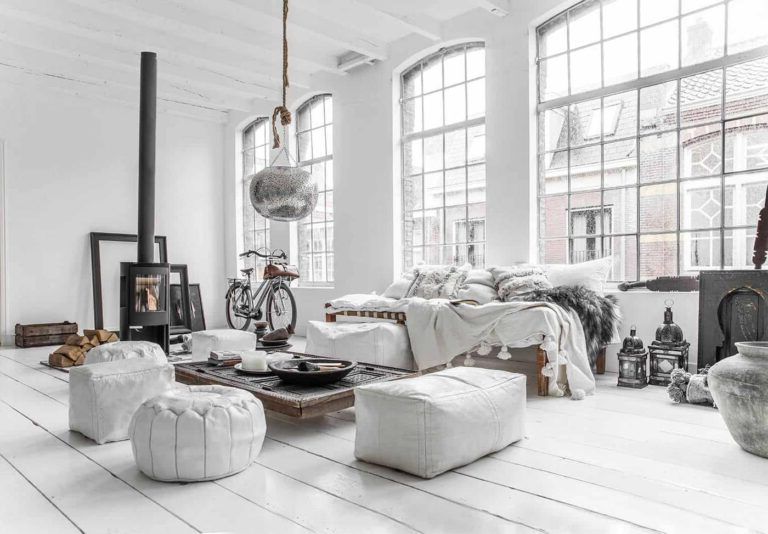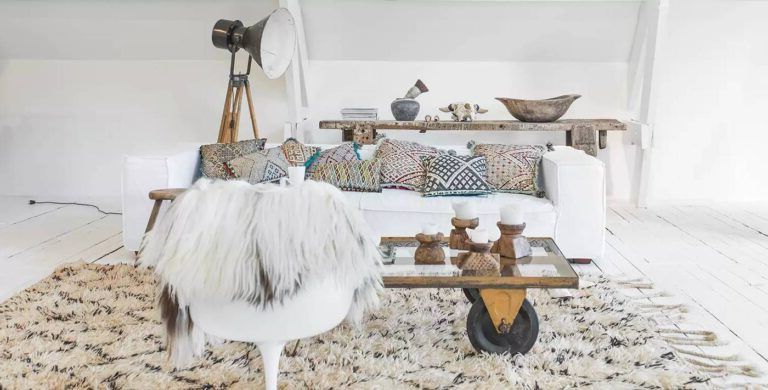 The tiles are another of the great attractions of the style, since their patterns are a true example of Moroccan genius.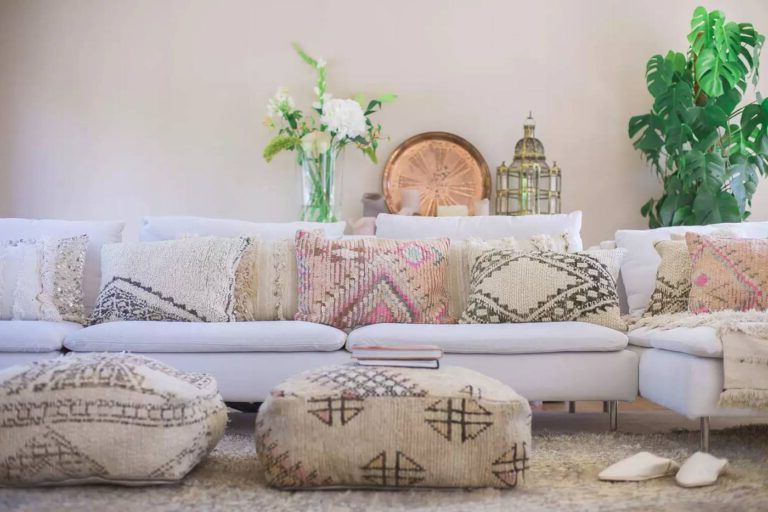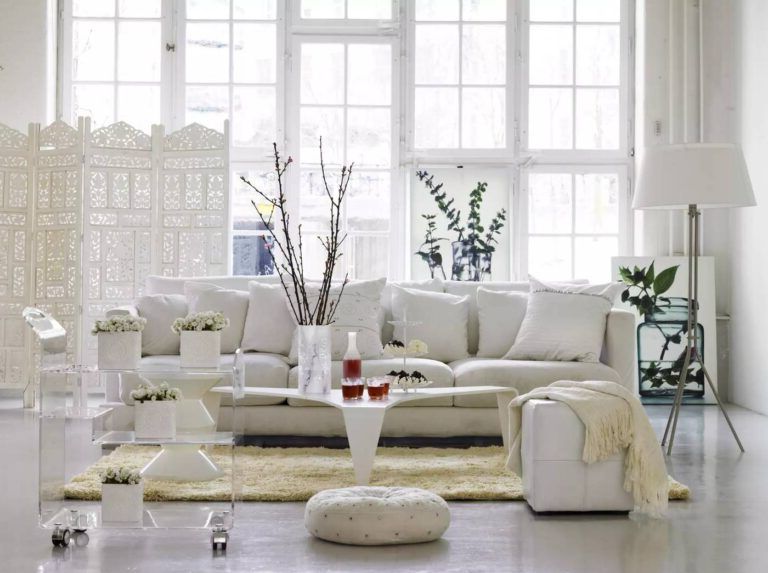 Painted beams, designs with interesting shapes and plaster are some of the wonders that invite us to look at the ceilings of Moroccan buildings. Ideal characteristics if you want to take the decoration further, since you can also characterize the exteriors with these details.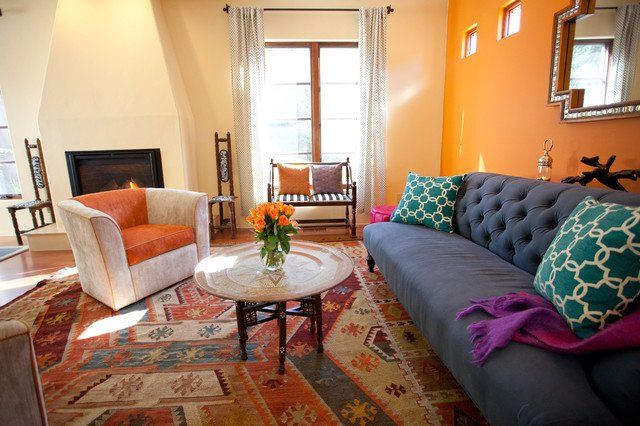 Moroccan decoration in dining rooms
A Moroccan-style dining room can be easily achieved by adding curtains, cushions, tablecloths and lamps with typical Moroccan prints and designs.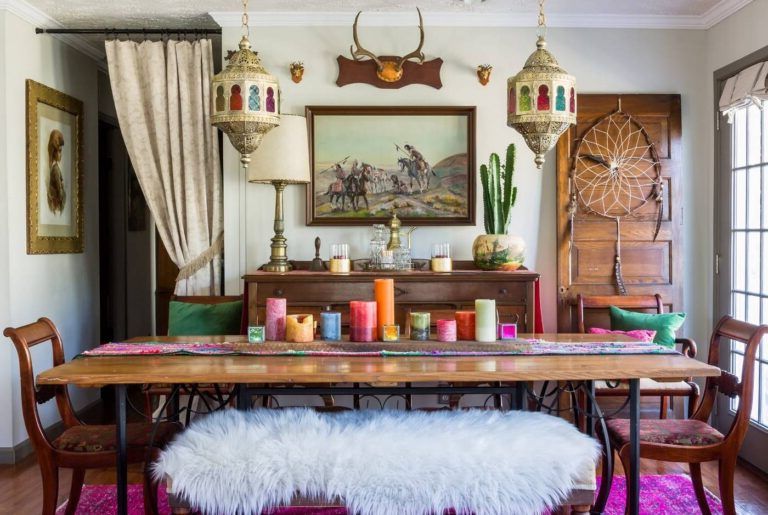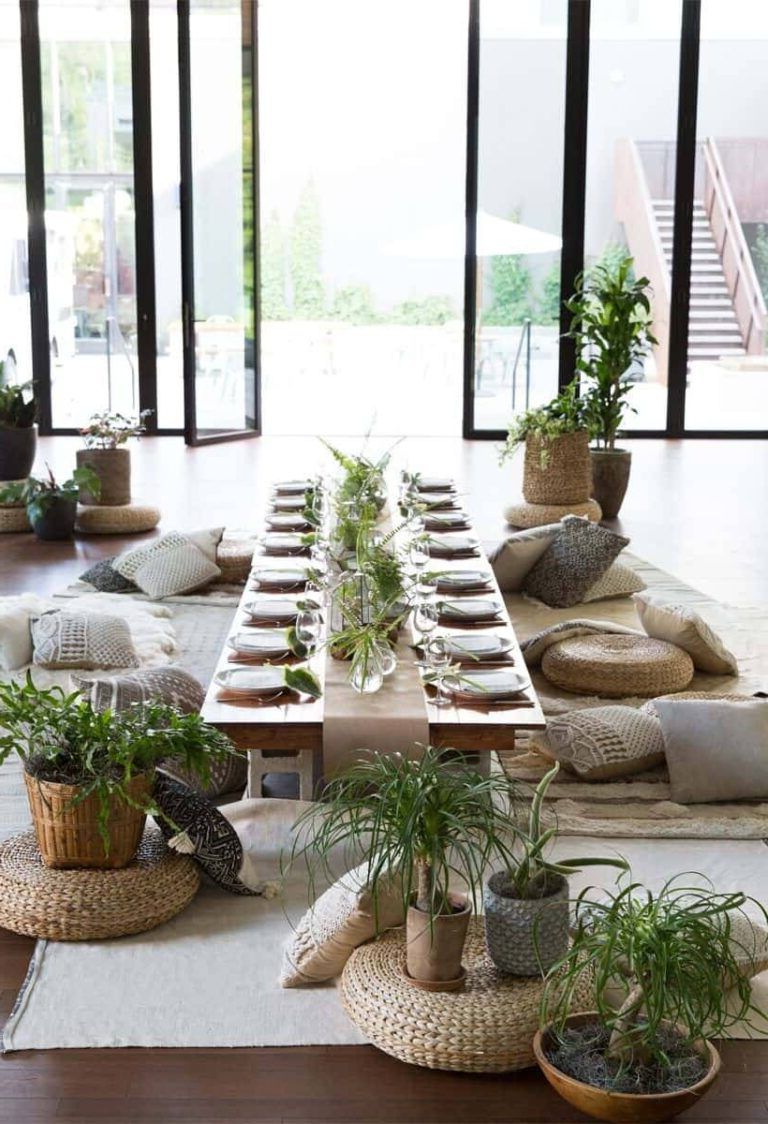 The Moroccan style has gained popularity in recent times, becoming one of the most popular decoration styles today. It is a style influenced by different cultures, being one of the easiest to identify due to its characteristic design. One of the current trends is to combine elements in this African style with other modern ones. The result can look really very attractive and interesting.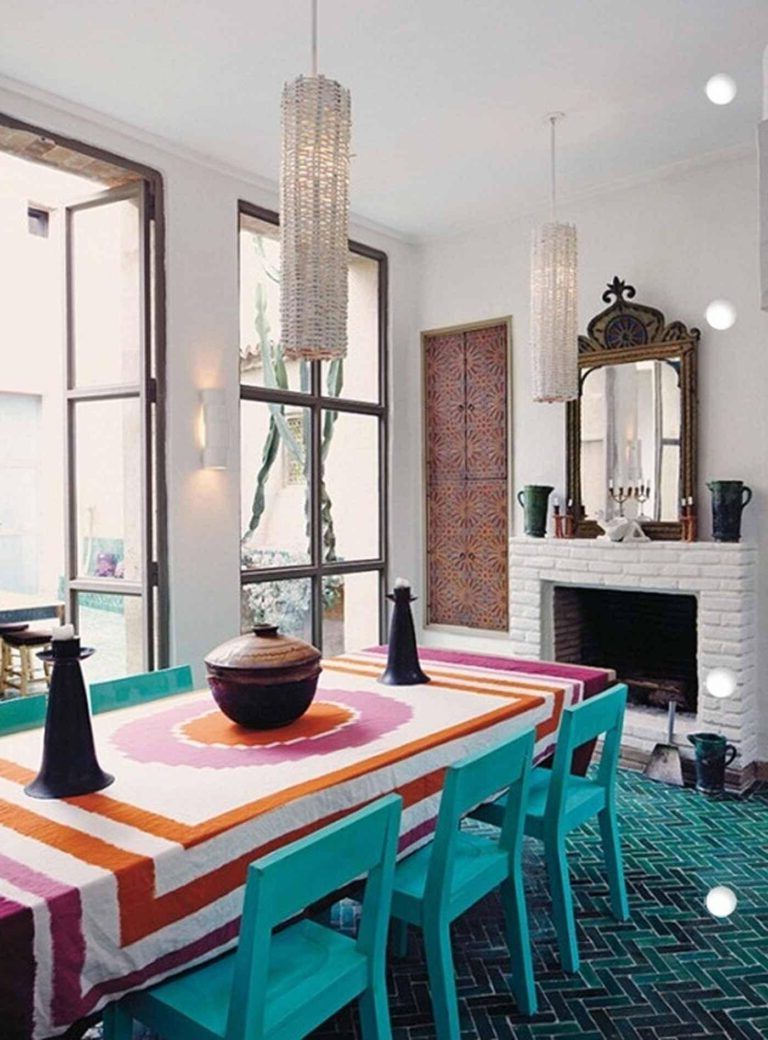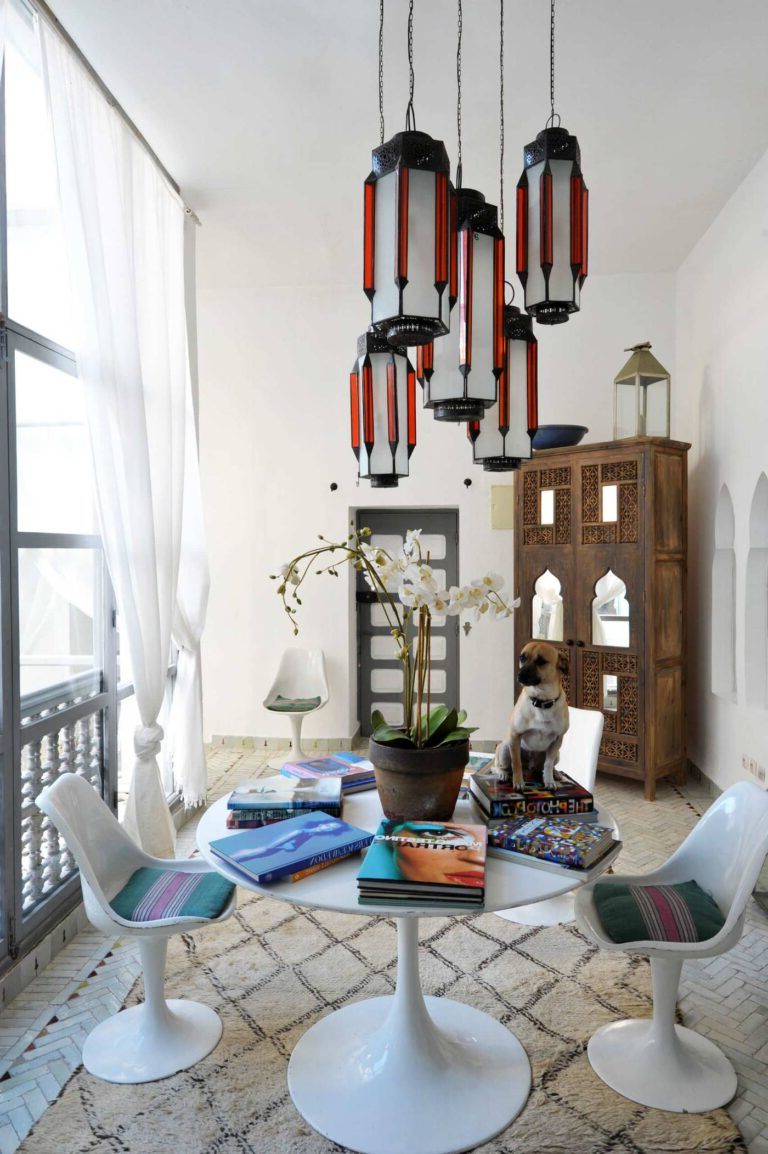 The Moroccan style in modern decoration has certain characteristics that you must follow if you are looking for style in your home. You should choose vibrant colors like fuchsia, red, green. You must know how to play with the combination of new and old accessories.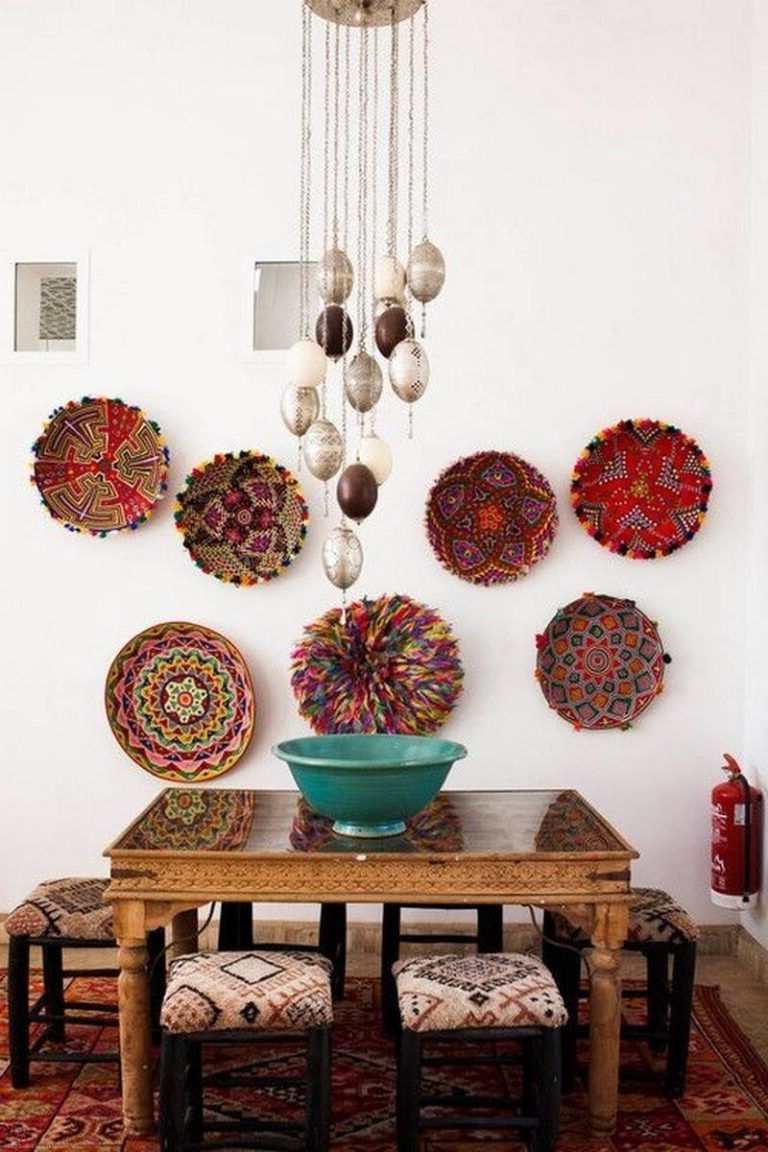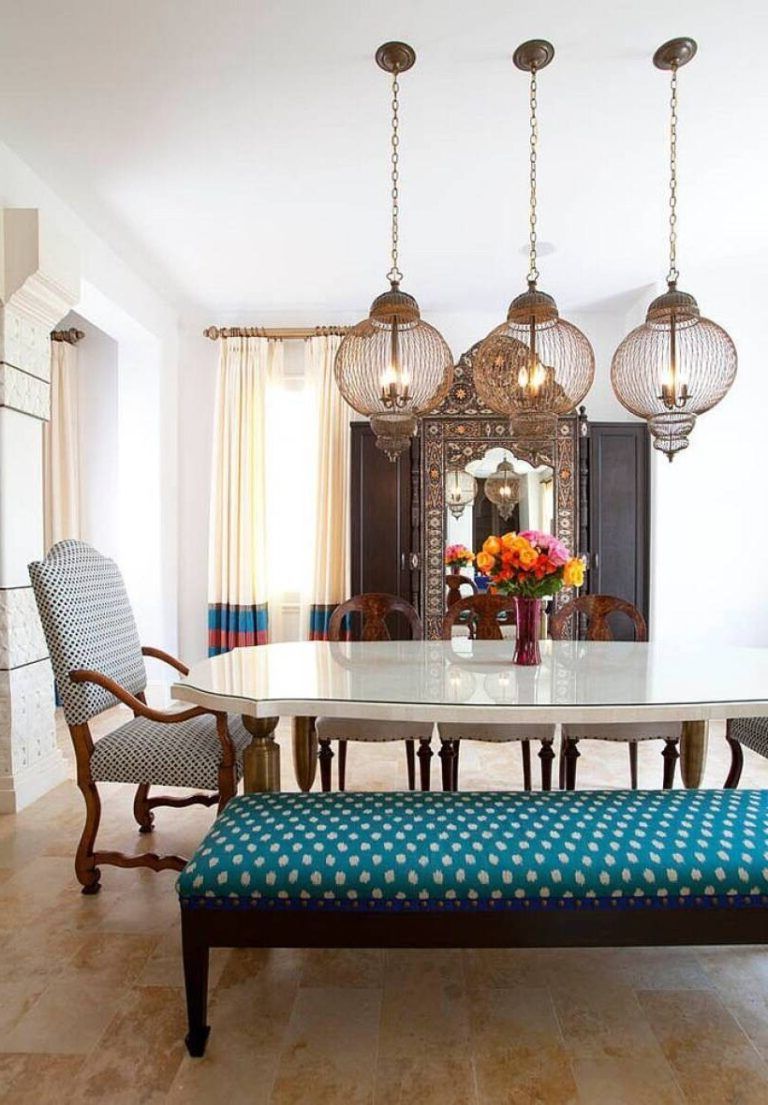 You must decorate the room with curiosities such as extravagant ceramics, exotic flora and fauna. You must give personality to each element and place it in the same context. Adding mirrors is perfect to illuminate and give it a lot of shine, something that characterizes the Moroccan style.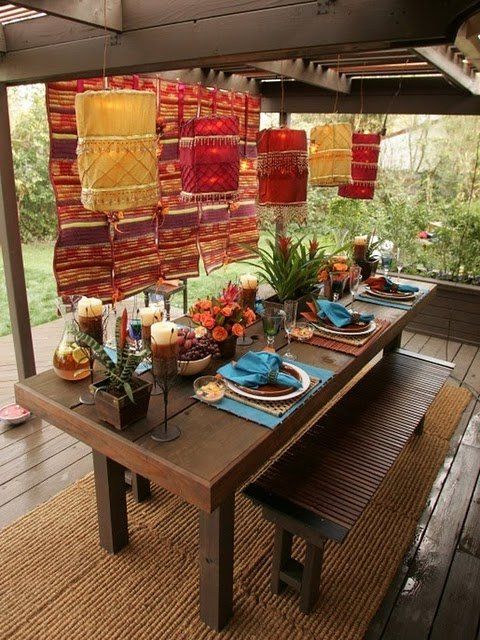 Moroccan decoration in bedrooms
The Moroccan style is widely accepted in the world of Western decoration, since it offers an exotic but refined variant, with warm colors, elaborate designs and splendid embroidery, which give the bedroom a fascinating atmosphere, as if we were transported to a place far. We will see some photos that can help you find your perfect design.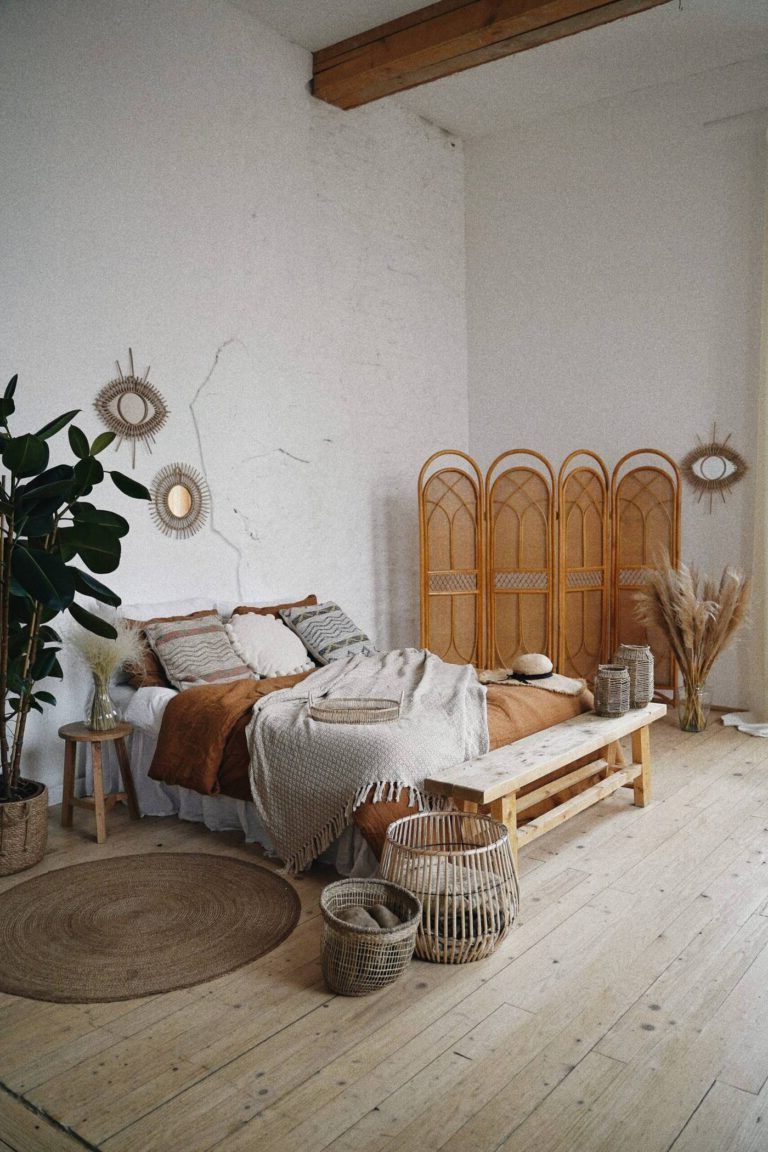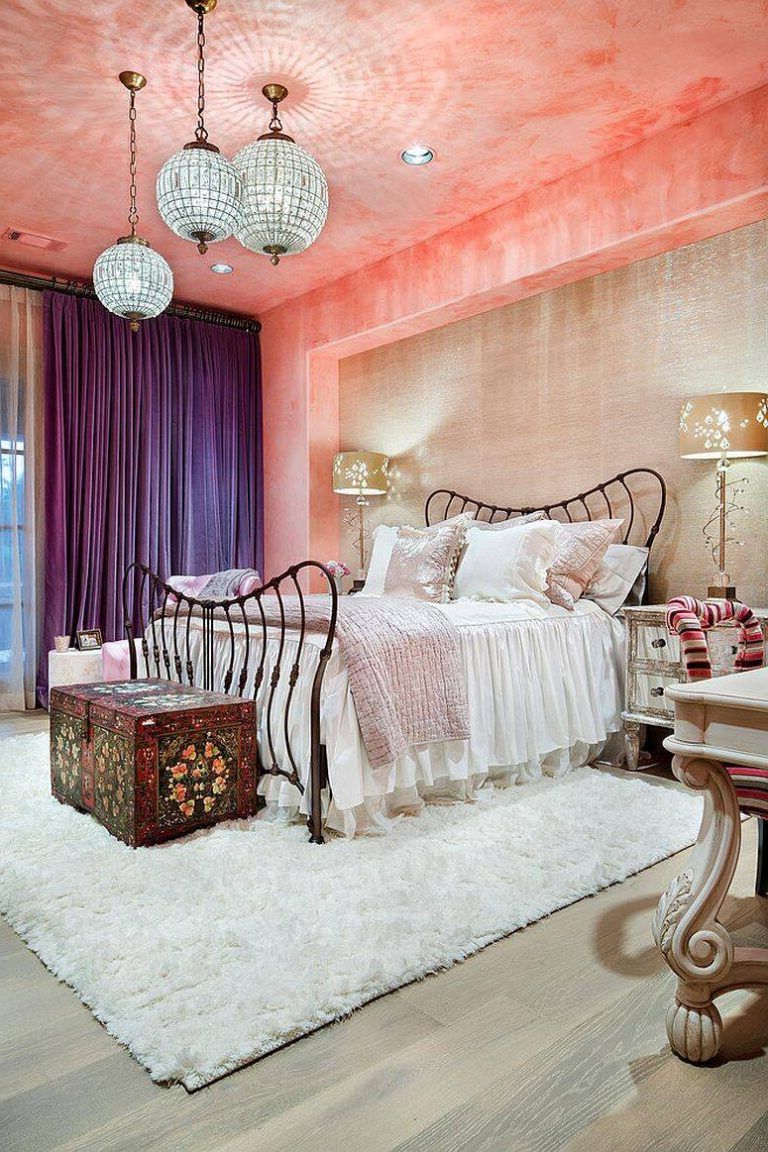 There are two different types of decorations. One is accompanied by a Moroccan housing style and the other is not. If your case is the first, the setting will be much simpler, since the classic toothed arches, typical of that culture, play a fundamental role in the setting.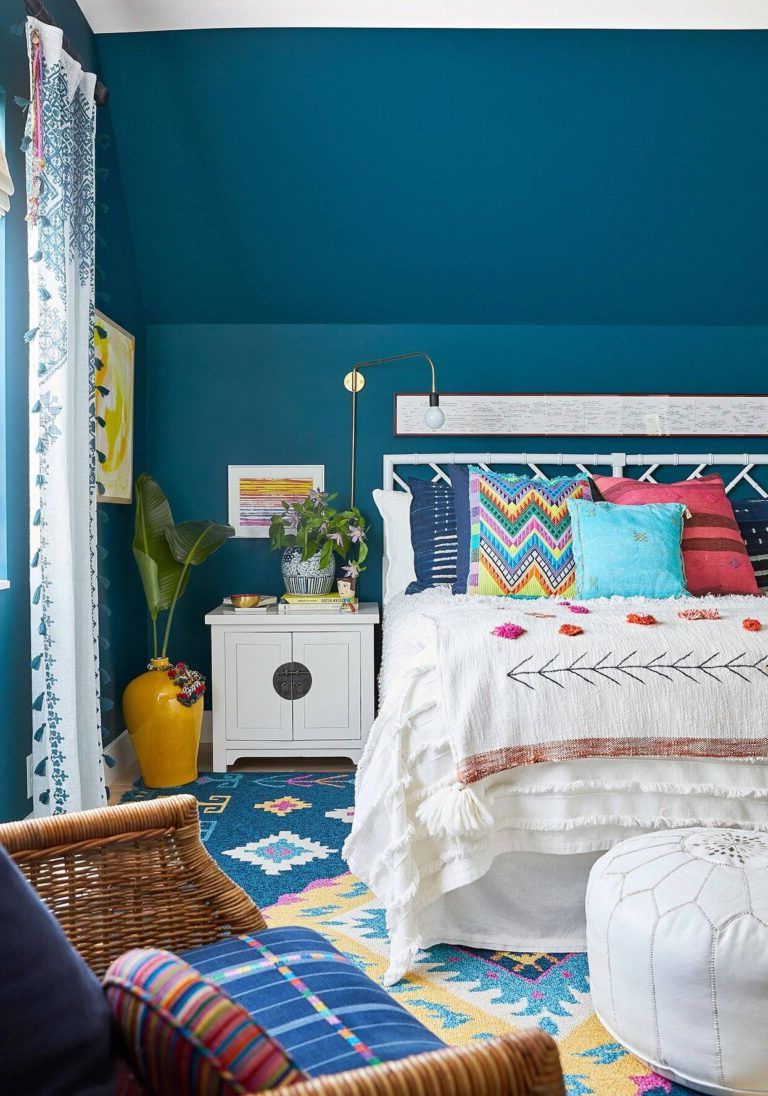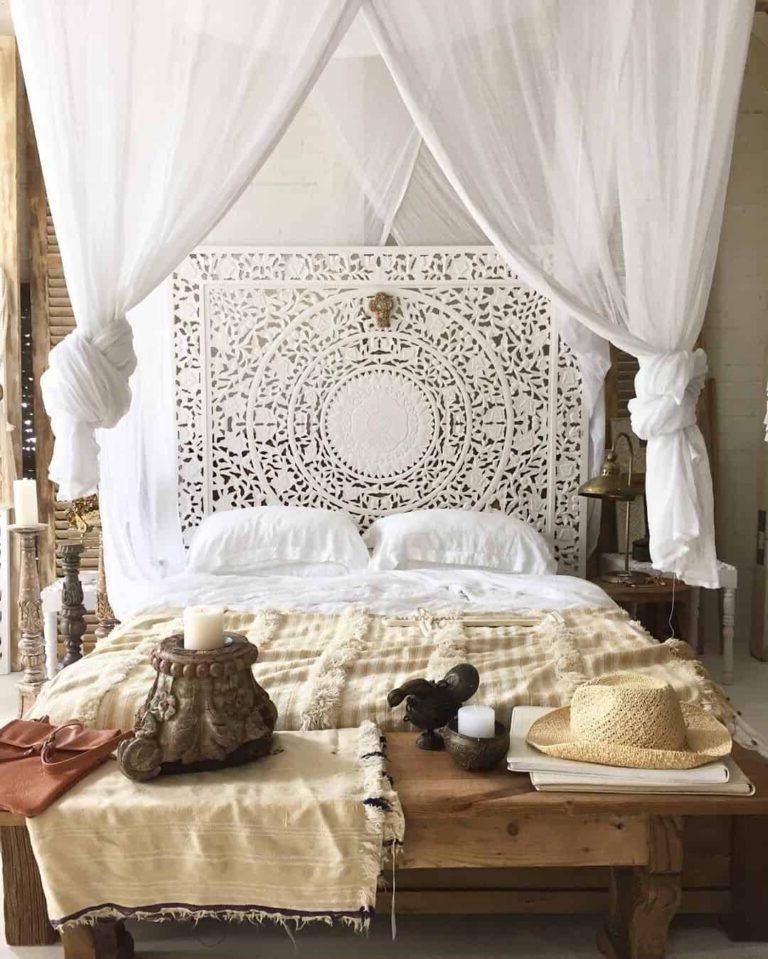 However, if the other is the case for you, don't be discouraged, as there are many other ways to give the room the necessary look.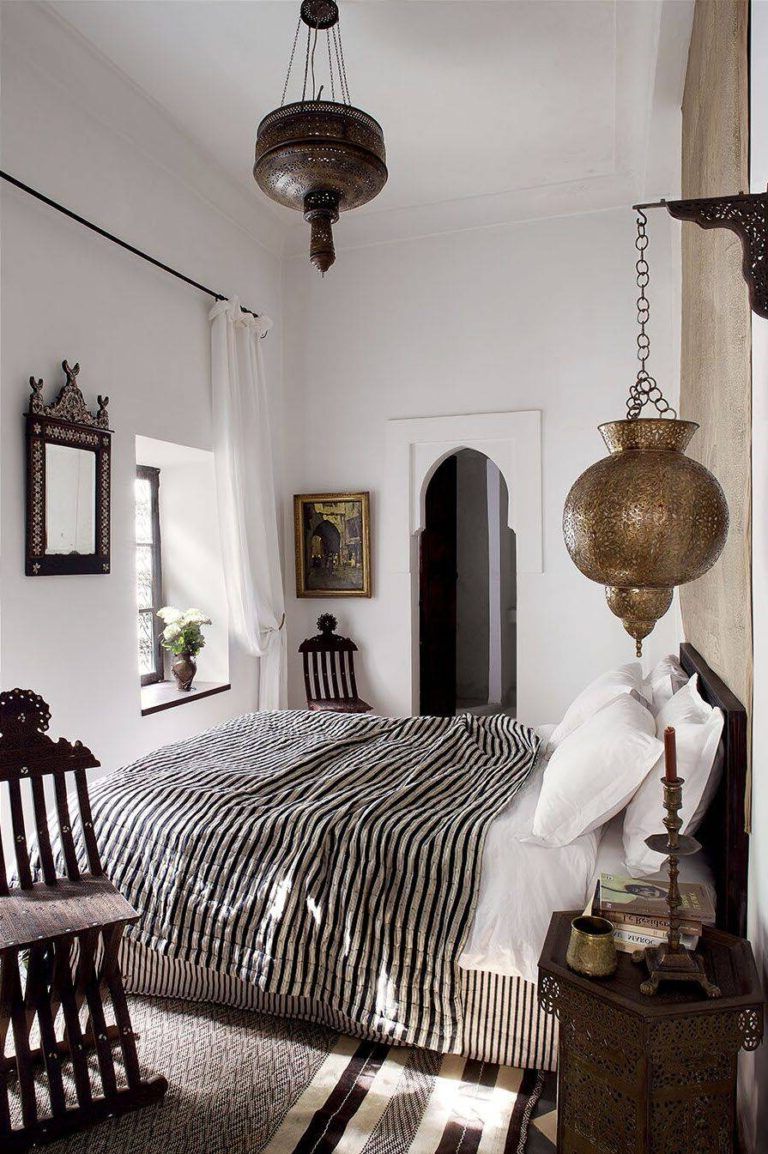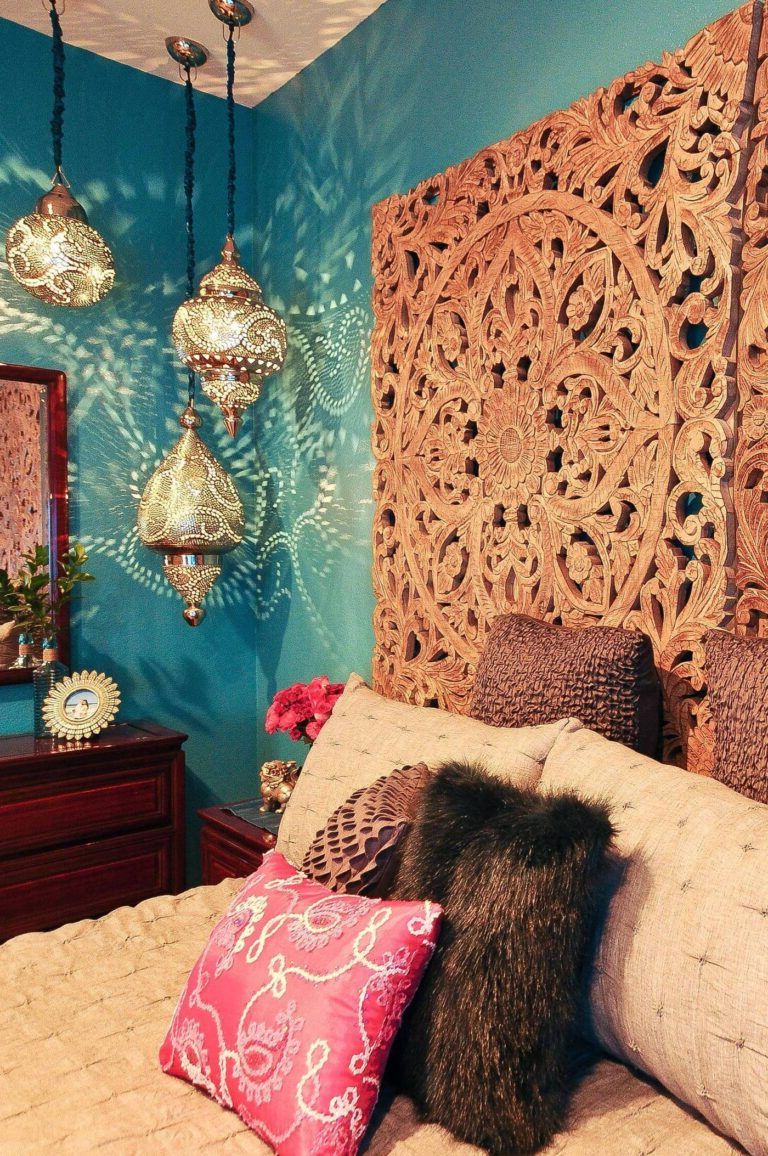 It is essential to start with the bed, which must be original. Wrought iron with artistic shapes, wood and wicker with staggered headboards, are some of the most classic and accessible possibilities. But if you are looking for something more select, the beds with a carved tower in each corner, are a specialty.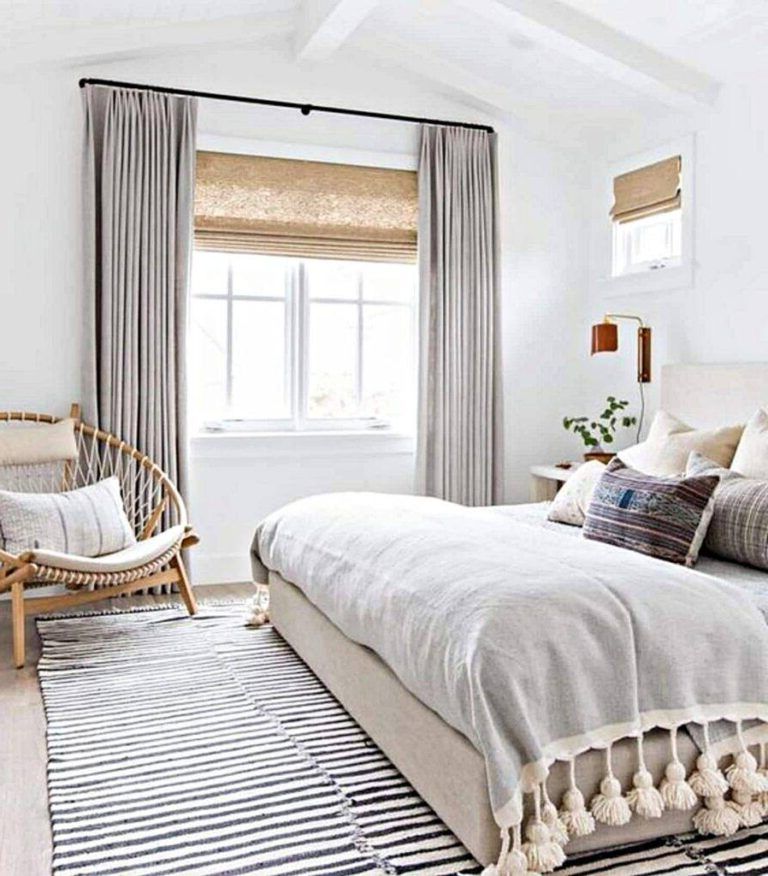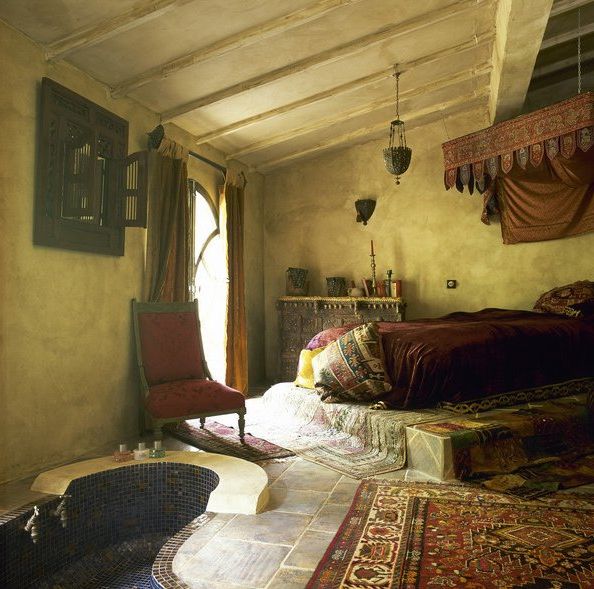 Moroccan-style gardens and patios
Morocco is an exotic country in North Africa, and it is very peculiar in its oriental style. The Moroccan style is very popular thanks to its bright colors and exotic charm. Many designers use it to create interiors. If you want a Moroccan-style patio, you'll need colorful fabric canopies, cushions and rugs, low tables and chairs, geometric patterns, bright ottomans and poufs, and of course, cool Moroccan lamps.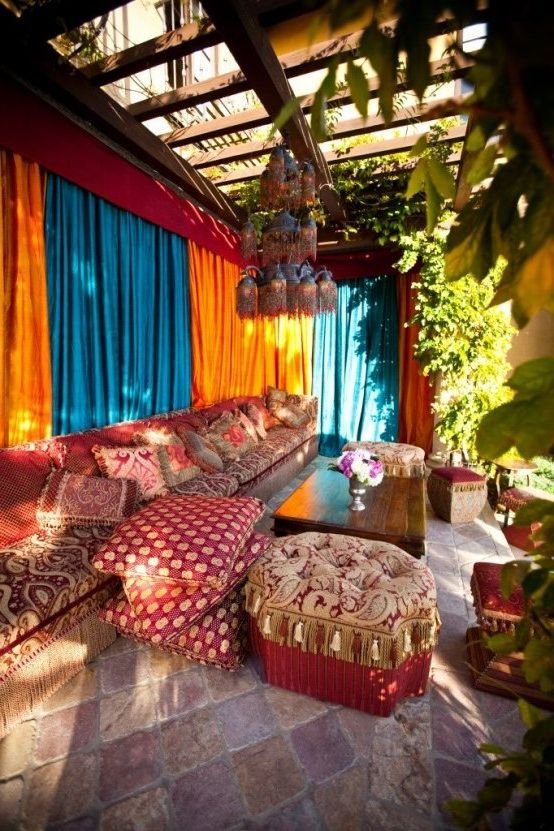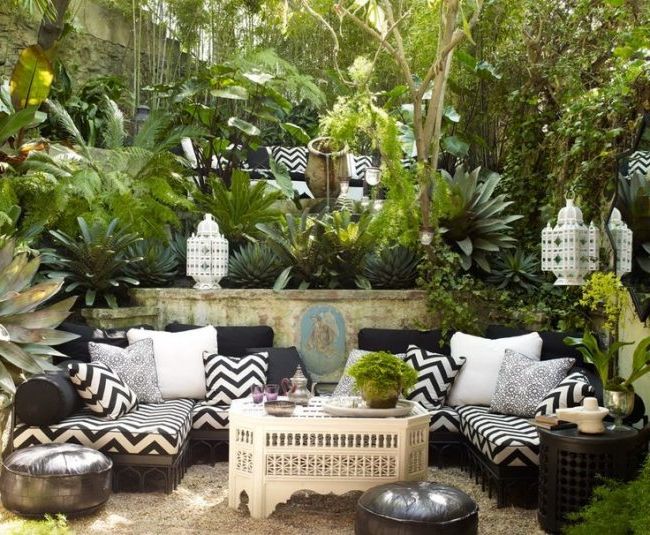 Designs that mix different fabrics and colors and combine with the rest of the elements in the room, to achieve a vibrant but relaxing effect, very important in the Moroccan style.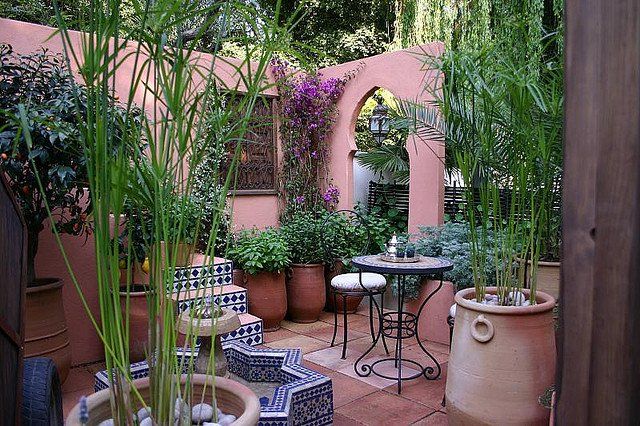 Oriental lanterns are a special theme, made of metal and glass, also very colorful and with a candle inside – which is the true charm of the Orient.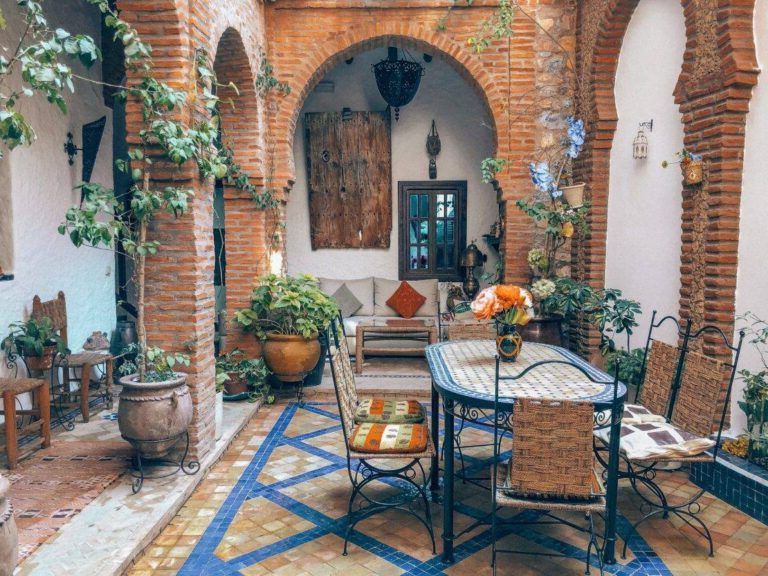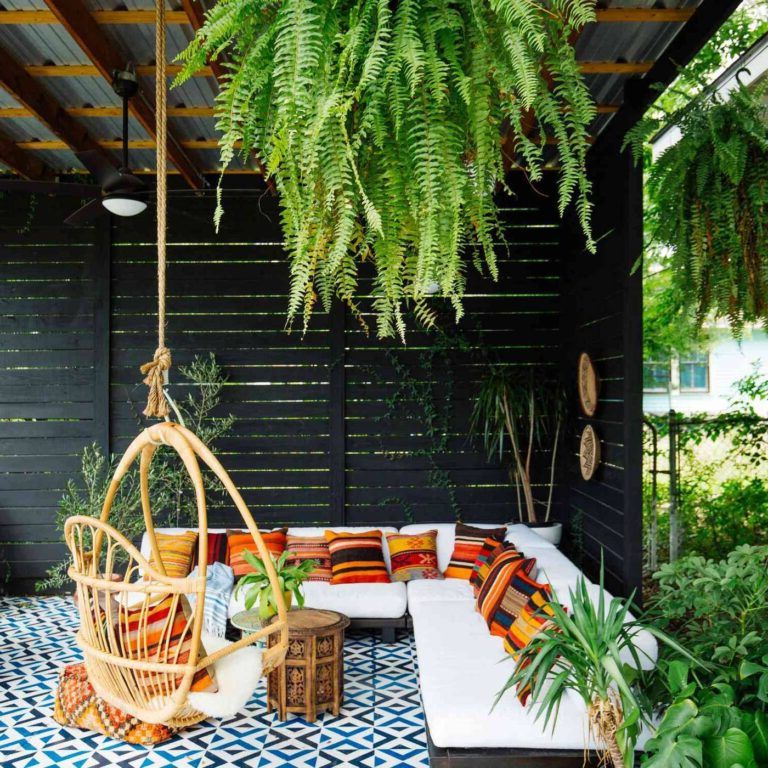 The spaces must be welcoming, for this you can use many cushions, rugs and different textures. The result will be very modern and original. You must remember to use vibrant colors.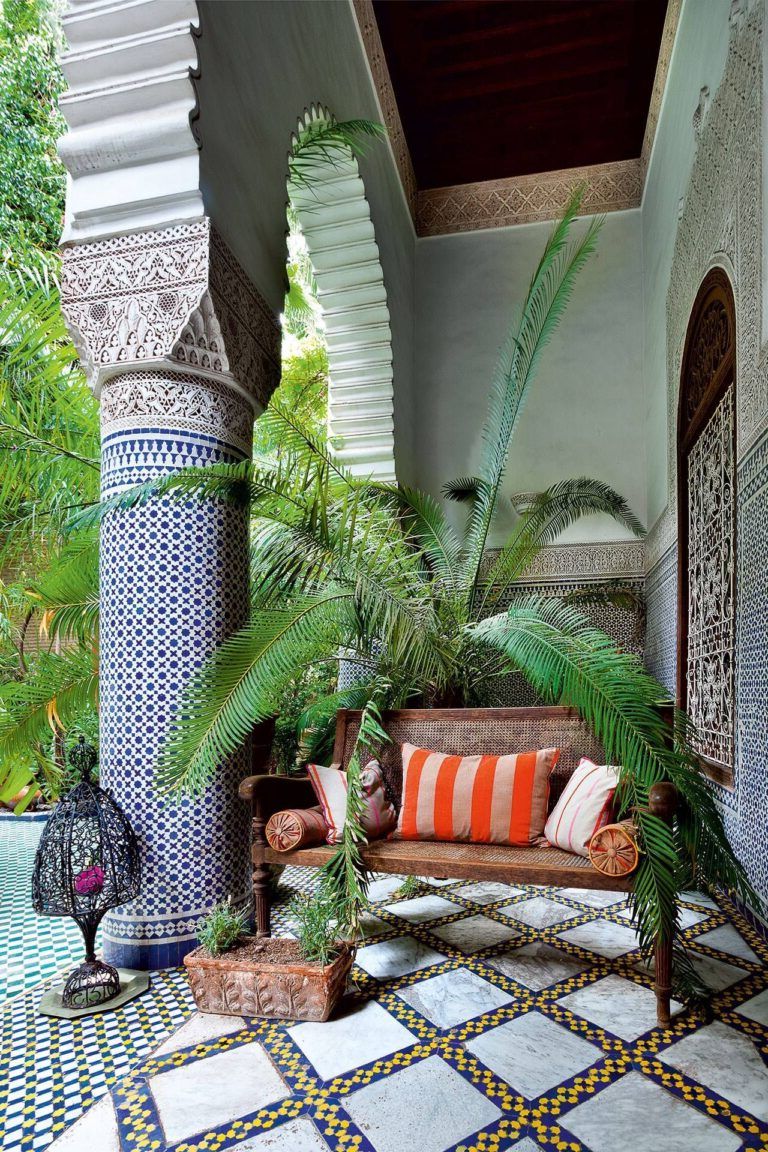 Decorate your home creating contrasts in terms of colors and decorative elements. Original designs and colors such as white, black and red.