Does your daughter get older? You need a custom room, with a design that reflects your tastes and creates an original environment for your tiktoker dances or your Instagram poses.
Your daughter needs a youth room to her liking. Choose with her the style of decoration. You can recover some furniture from your previous bedroom, but textile accessories and design pieces can completely change the atmosphere.
The bed is the centerpiece. Keep in mind that it is in full growth stage, so do not skimp on its size – it has to be tall – or on the mattress. It is an excellent investment so that you do not suffer from back problems, so make sure that the density is adequate and that it is made with breathable materials. You just have to know the keys to choose your ideal mattress.
In addition to the sleeping area, the teenage girl's bedroom needs a creative space to listen to music, read or daydream. Choose a pouf or install a small chill out area to invite her friends and have privacy, also to do the challenges and dances that go up on social networks.
Add a study area with a desk and comfortable chair to maximize performance. Do you practice chaos theory? Don't let him be a lioness. Help him keep order. It will be good for him to have drawers to organize his notes and school supplies, as well as a board where he can write down work deliveries or plans with his best friends ever.
If the uncertainty of adolescence prevents you from deciding, don't despair. When you have simple tastes, do not get complicated if you do not opt for a specific decorative style. Focus on the bedroom being well equipped. Install a trundle bed in her room so that she can invite her best friend over and let her hang up posters, prints or stuffed animals when it's clear to her.
We have twenty completely different teen bedroom settings for you to find a haven, the place where you can be alone, with your siblings, or with your friends. It's their first step to independence, make it a beautiful and happy transition.
1 It's always a party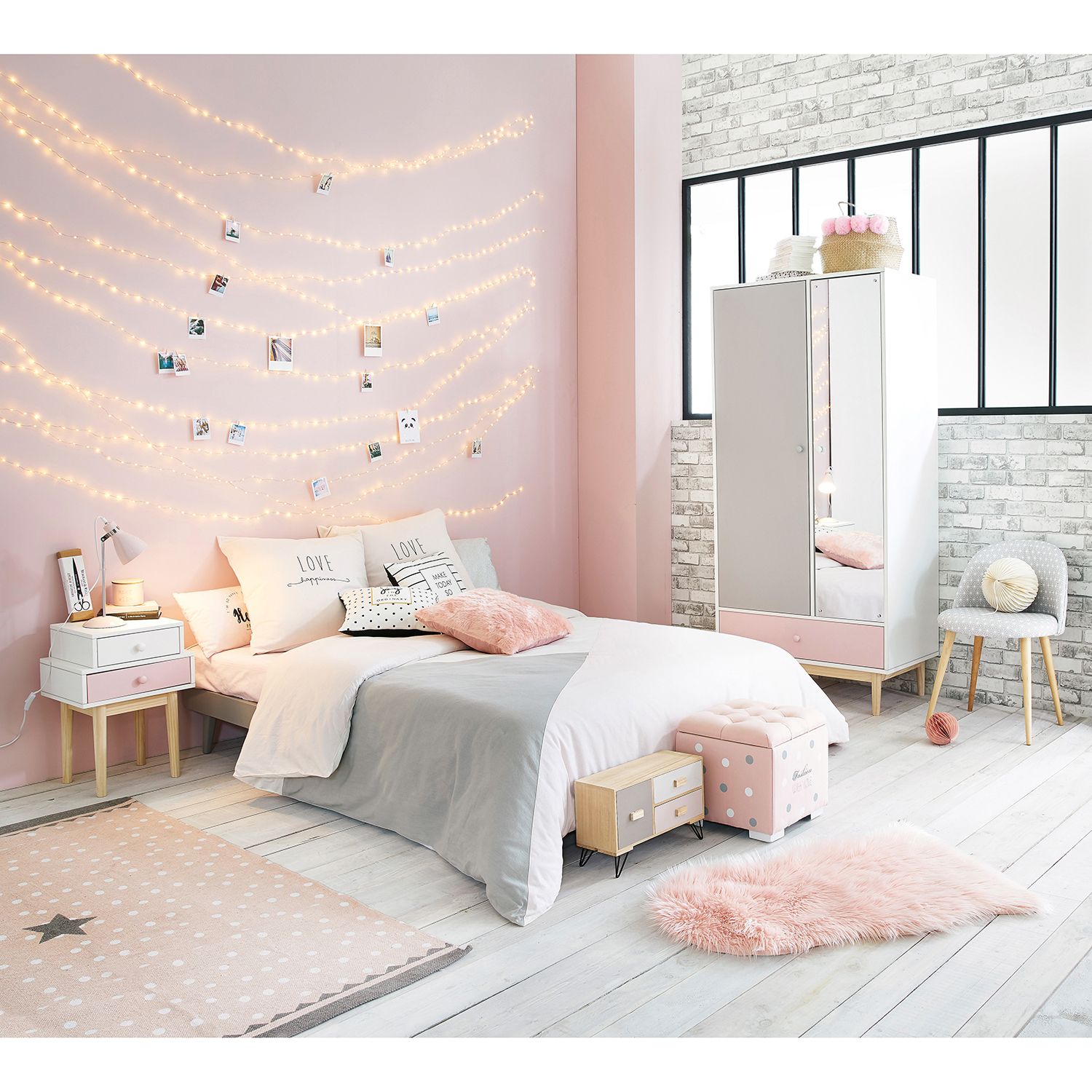 Little lights to illuminate the headboard wall: ideal! Let him hang Polaroids from his friends or with small sprigs of dried flowers collected during your last getaway to the countryside, let creativity fly… Furniture from the Blush collection, in white and pink wood, by Maisons du Monde. Bedside table (€79.99),
2 Dusty pink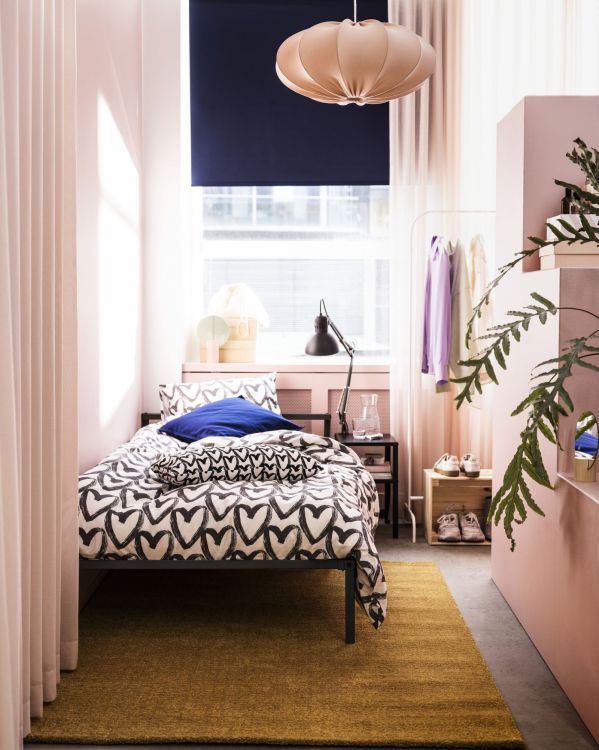 Update the room with this stylish upgrade in your favorite color. Paint the furniture and one of the walls of the room in romantic pink tones, choose contrasting textiles: Voilá! You will be able to use this bedroom until you become independent. Regnskur/Sunneby lamp (€31) from Ikea
3 Good vibes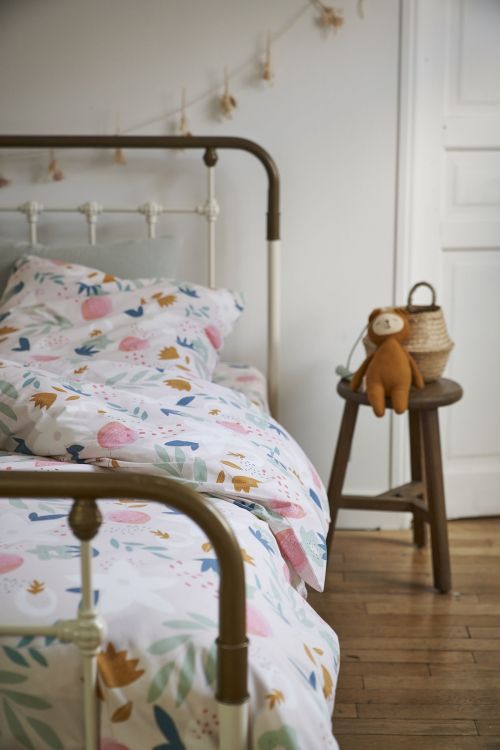 The bedroom environment has to convey peace and balance. If you have an old or retro-style bed, it is best to dress it with a colorful quilt; with vegetal or geometric print, striped, with lettering … Asper bed (€219) and Vahina cushion (€12.99), by La Redoute Interieurs.
4 Fashion corner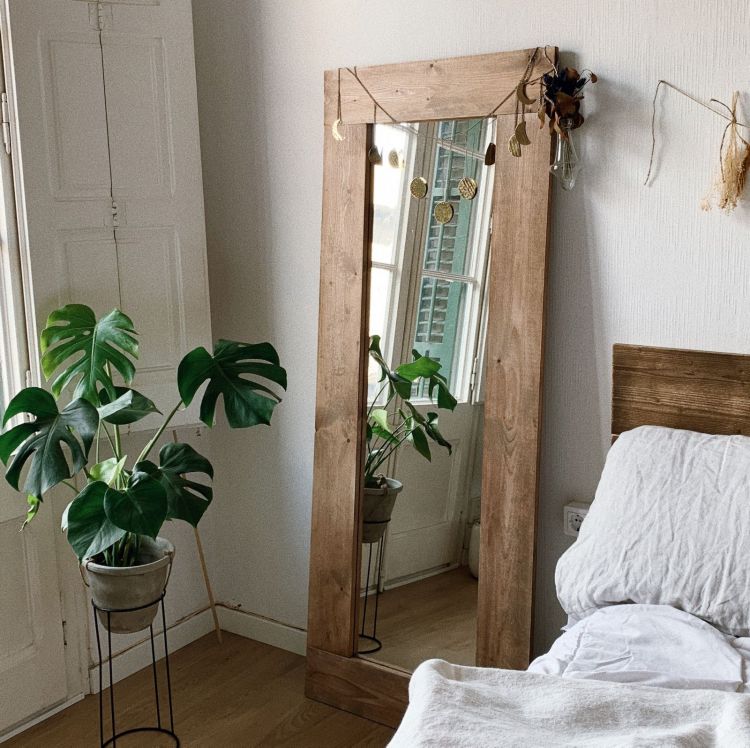 Is she an it girl? Do you upload your outfits to the networks? Do not hesitate, this mirror will be your favorite place. You just have to anchor it to the wall, but resting it on the ground, so that it can be seen full-length. In the corners you can hang your necklaces. Decorating with mirrors creates fabulous effects. It is from the Hannun firm.
5 Rustic-chic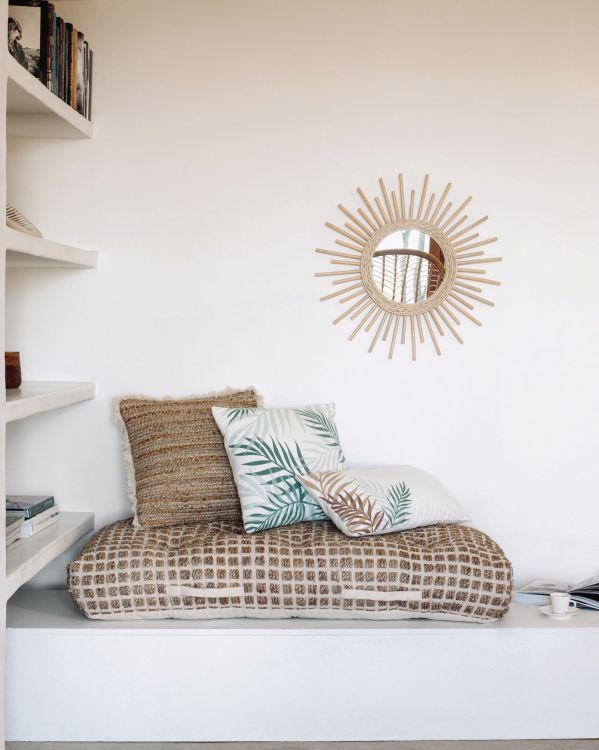 Create a small refuge in a corner of the bedroom with a comfortable composition of cushions so that you can lie down to watch your favorite series on your tablet or listen to music. Clidia cover, in jute (€22), Amorela cover, with vegetable print (from €7), and Marelli mirror (€45), by Kave Home.
6 Colored flashes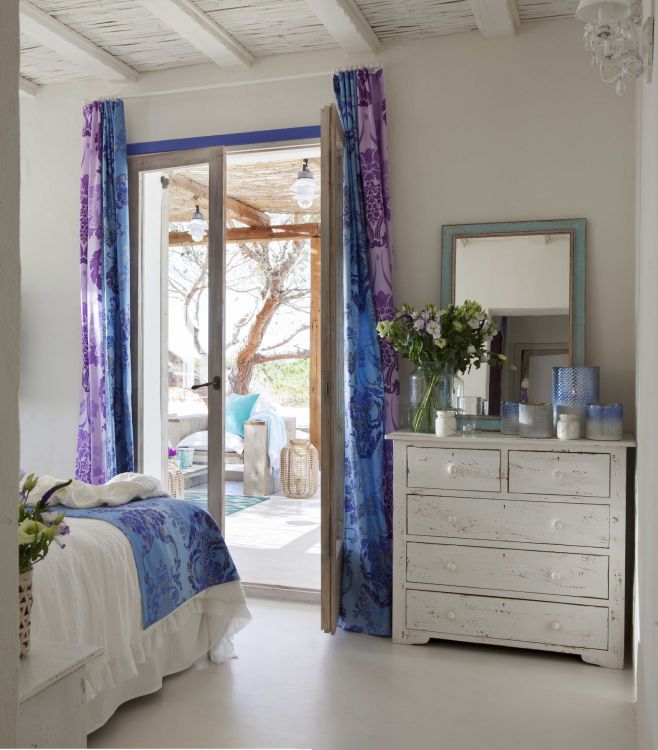 If the furniture in the room has neutral tones, liven it up with cheerful textiles, with plant motifs, but which could also be in a tie dye print. Immaculate walls are energized by two-tone drapes, a shot that will do your teenager a favor in the mornings. This project is from the Knowhaus interior design studio.
7 Energetic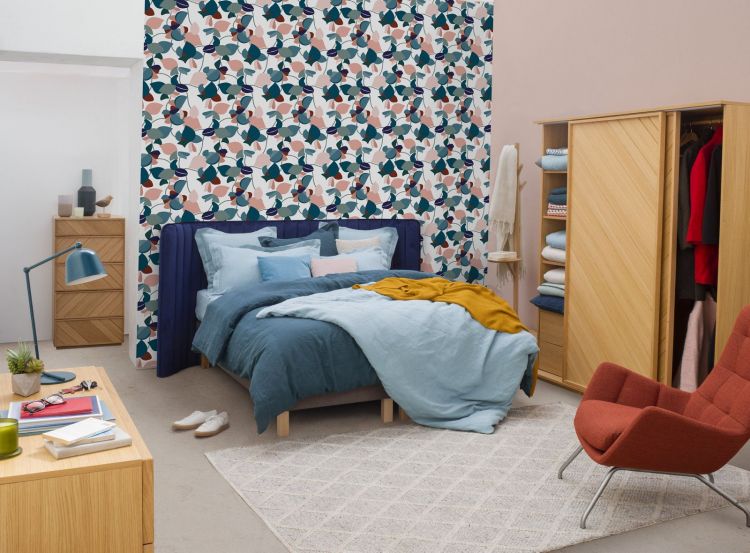 An almost adult atmosphere due to its saturated tones, but not too formal due to the wallpaper with casual patterns on the wall. It may seem confusing, but it helps hide the messiness of the new teen cluttercore trend. The headboard, with rounded shapes and upholstered in velvet, adds style.Linen II duvet cover (€139), by Habitat.
8 Cocoon moment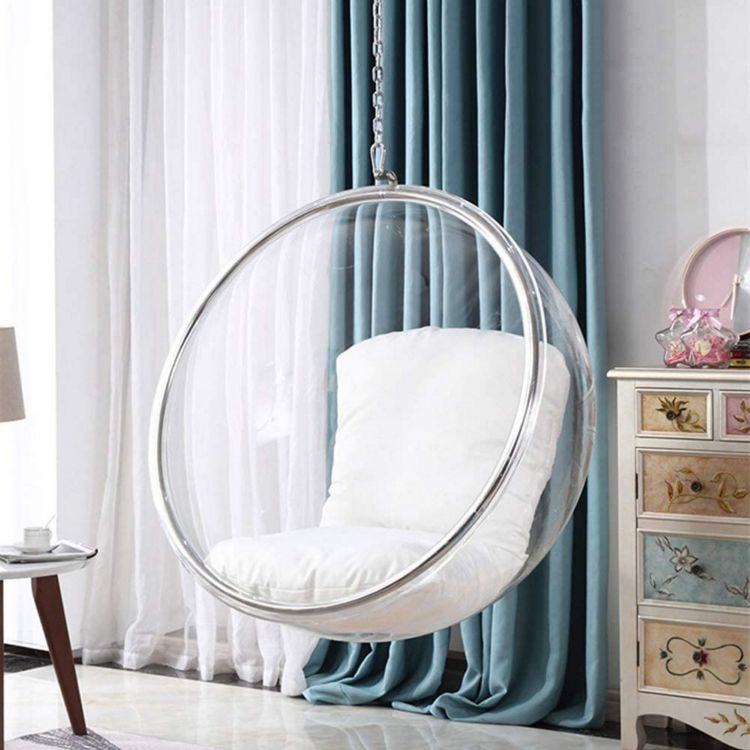 Do you need concentration? You'll find it while rocking in this egg chair. A futuristic design that fits in with a youth bedroom in any decorative style. For sale, on Amazon.
9 Traveling souls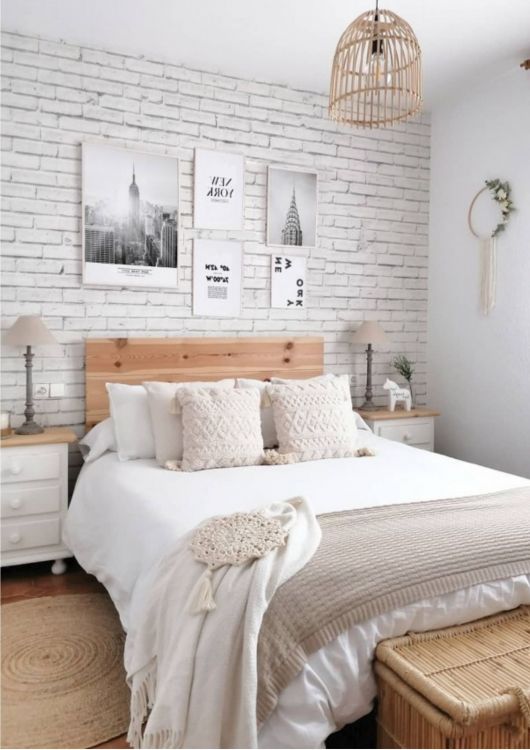 Free spirits will be happy in this bedroom with #wanderlust spirit. The Nordic-inspired decoration fits perfectly with the vinyl, with a white brick print. Pack with 5 sheets of New York (€19.99), by Decowood.
10 On vacation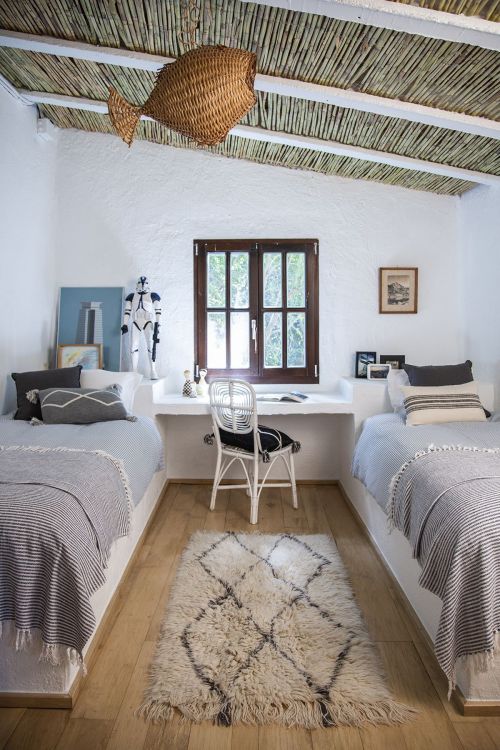 Sleeping with a sibling strengthens brotherly bonds, also during the summer, so try to share the youth room. If you don't have a lot of space, make a masonry headboard that includes the desk and select a lamp with personality. You will like the Pescara model, in the shape of a fish (€99.99), from Maisons du Monde
11 Scandi style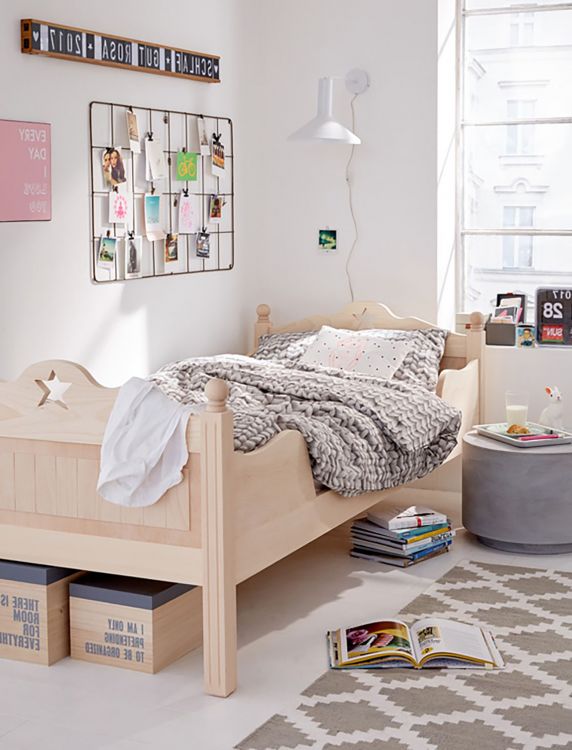 The clean lines of the Scandinavian aesthetic soften the youth bedroom. In this beech wood structure you will feel very comfortable. Decorate the wall with a mural to hang photos, notes or drawings and illuminate the headboard with an LED spotlight. Car Möbel atmosphere.
12 Sustainable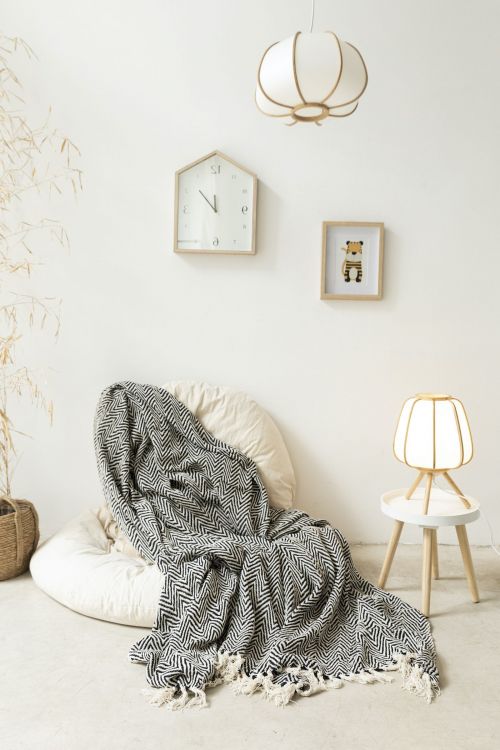 Simple, but necessary. A reading point at ground level will only need good lighting and a comfortable pouf. Leave a blanket nearby in case she falls asleep… A detail that makes you dream and creates a beautiful bedroom.
13 Delicate skin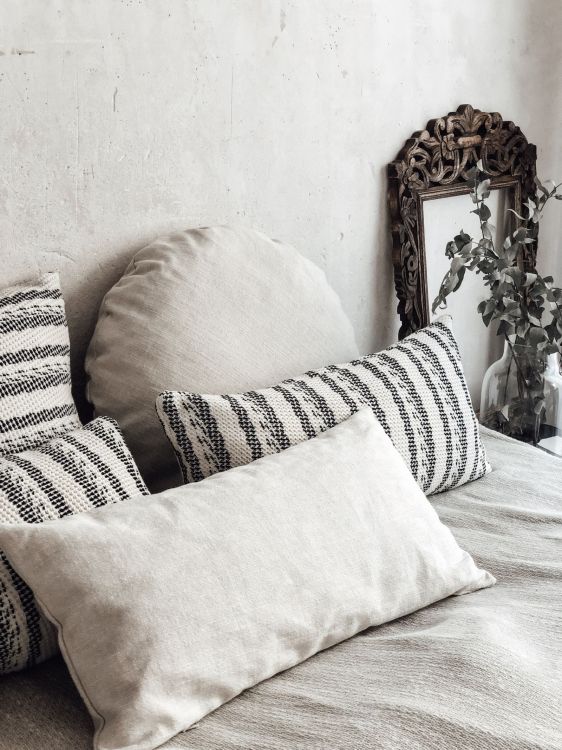 If you have skin problems, such as psoriasis or dermatitis, teenagers have to take care of the fabrics they use, even in bed, which always have to be natural. Linen is elegant and fresh, perfect for the summer season; while cotton can be used throughout the year. Allergy sufferers have to avoid plants, so decorate with an artificial flower arrangement. Forms vase, in glass (€27.50), by Booboo The Brand.
14 Under the sea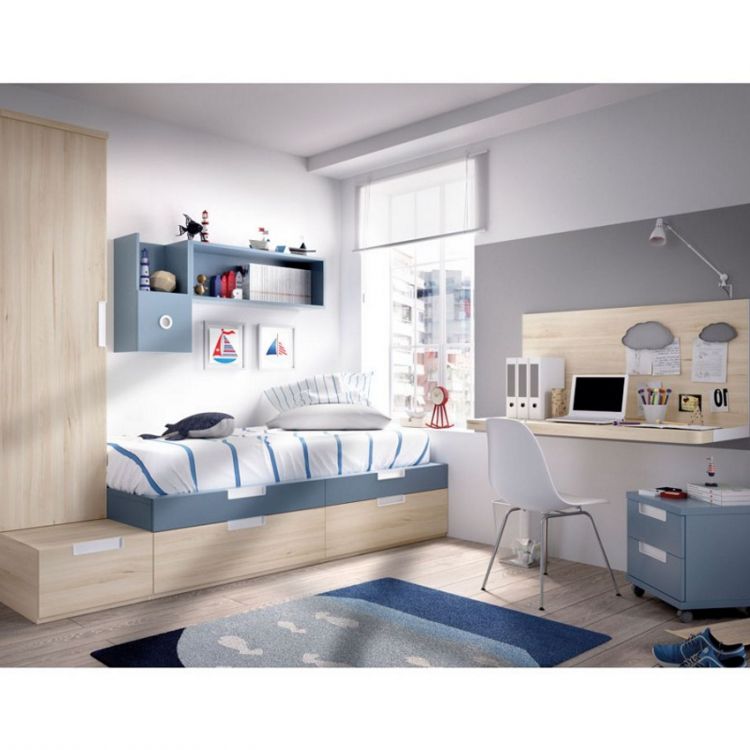 A bedroom to mark the passage from childhood to puberty has to adapt to the taste of its occupant. If your daughter loves The Little Mermaid or navy environments. this will be your favorite environment. It has extra storage space to store the pillows during the day. Ragnar bedroom, includes study table, drawers, wardrobe, modules, bed and nightstand. You will find it in Enamobel.
15 With joy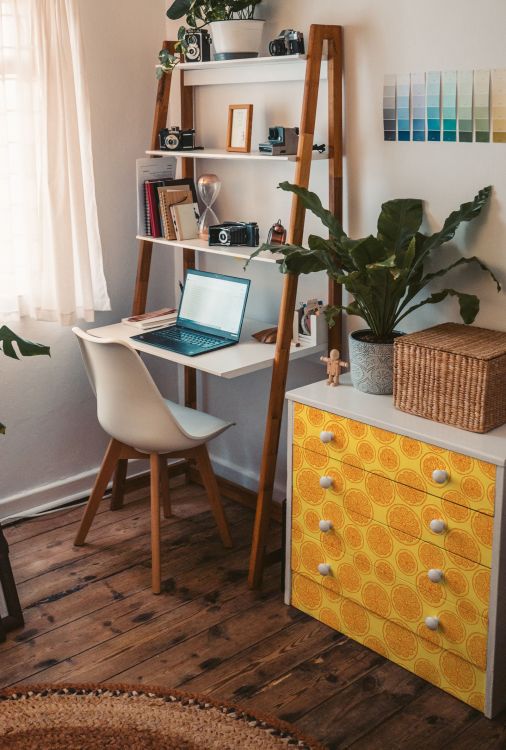 Doing homework at the institute will be more enjoyable if you have this space, a mini-office tailored to your needs, in which you will feel older. To give light to the study area of the bedroom, an old chest of drawers has been covered with fun vinyls with citrus illustrations, from Tenvinilo. Measurements: 70 x 80 cm
16 Game of Contrasts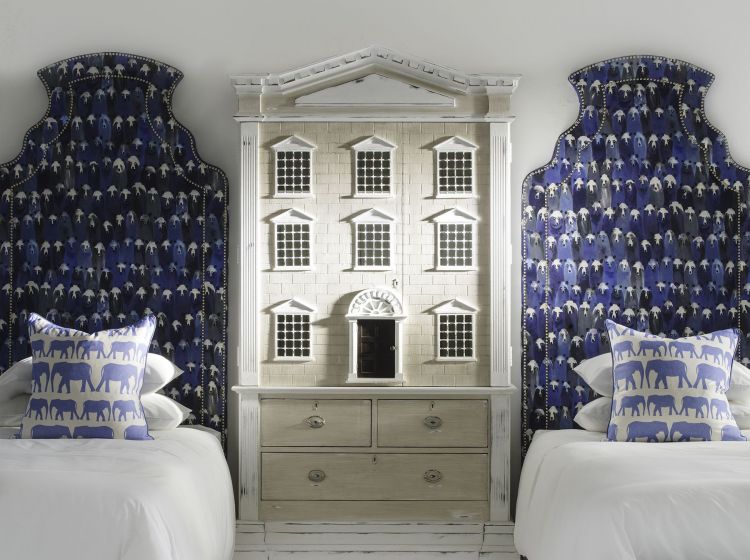 It is an enveloping and mysterious atmosphere, for teenagers with personality. The twin beds for this shared bedroom are joined by a very original chest of drawers, in the shape of a Victorian house. The very original vertical headboards are upholstered with the Theater Midnight textile, in 100% cotton, from the firm Andrew World.
17 Mint flavor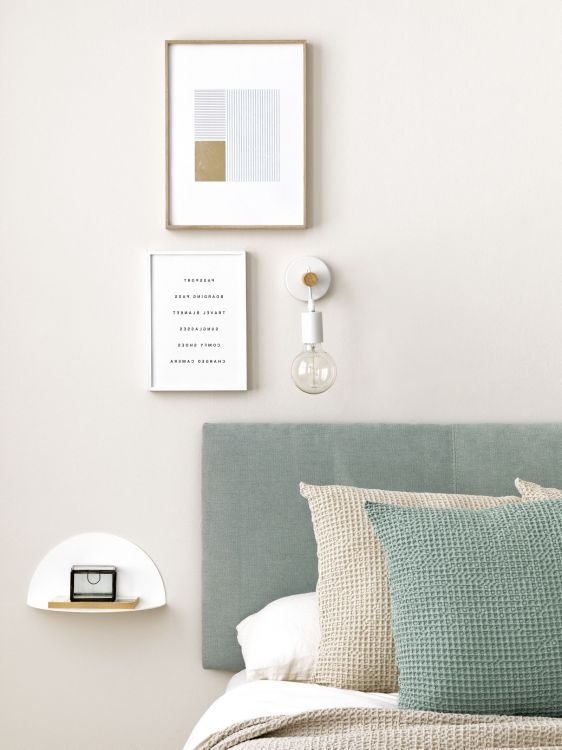 A proposal for sophisticated girls, who are very clear about their style and love design. The upholstery of the headboard is in nest fabric, very loving. Moon white shelf (€29.90) and Wood wall light (€39). From Kenay Home.
18 Asian airs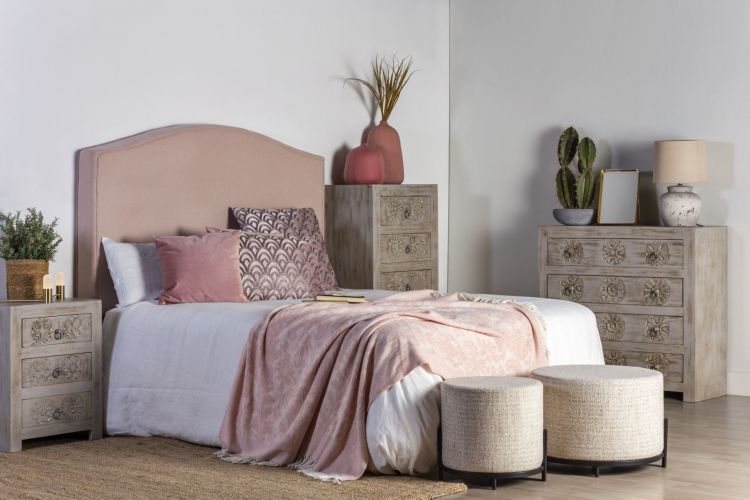 Some teenagers are so curious that at an early age they already express their taste for exotic cultures such as Asian ones. You will like to have a bedroom in ethnic style with carved wood furniture and aged finish. Chest of drawers (€655) and bedside table (€269), from the Kauai collection, for sale at Camino a Casa.
19 Canopy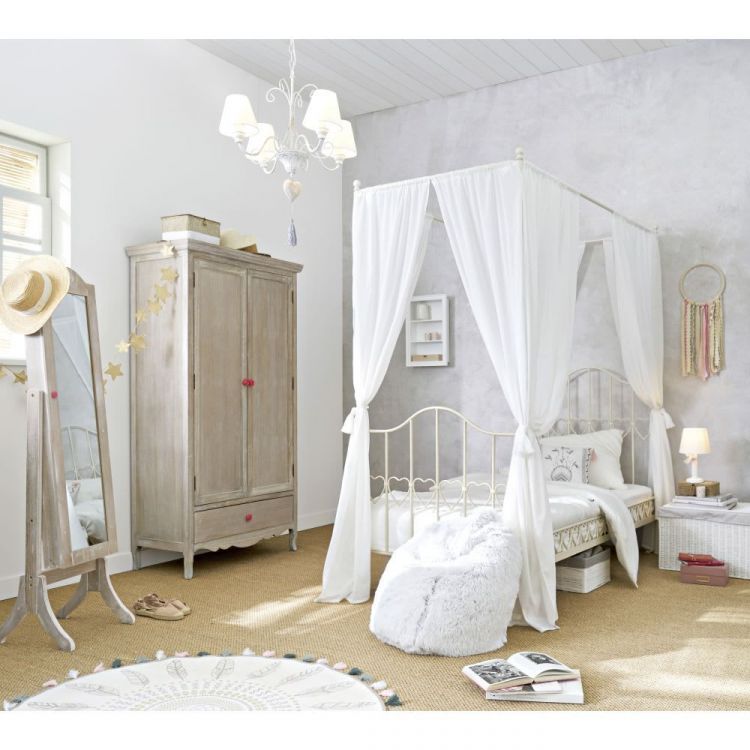 She will always be a princess, she knows it and so will you, which is why she will like the metallic canopy of this bed, which she can decorate herself with pompoms, medals from her favorite sport or fabric garlands. Maisons du Monde environment, the bed frame is 90 x 190 cm.
20 Mini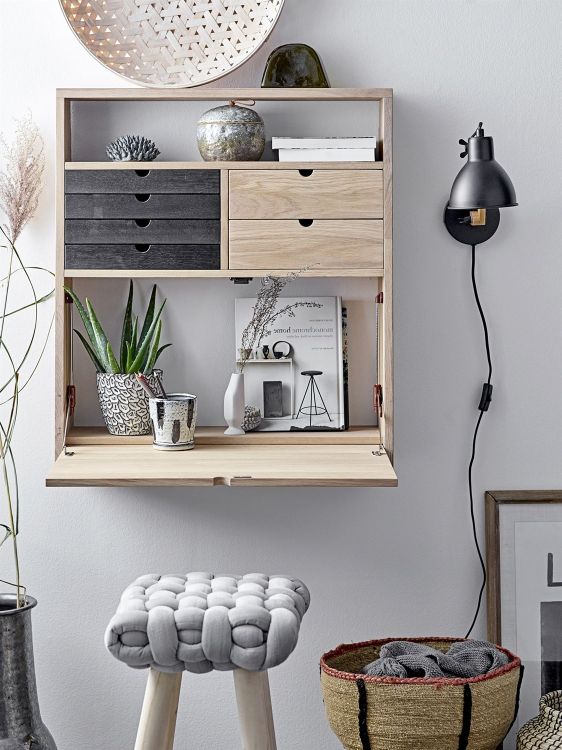 Sometimes meters are missing in the room, but everything has a solution. Use 2×1 furniture and take advantage of the walls with a fold-out wall desk, like Made's clever Esme design, more compact than the one shown in this Bloomingville atmosphere.