In these stressful times that we have had to live, finding tranquility and relaxation in our lives is not easy. We are usually looking forward to getting home looking for a haven of peace, to help us disconnect from the problems of the outside world. Zen decoration can become a precious ally in these cases.
Most people want to leave the worries of a busy day on the other side of the door when they get home in the evening, like looking to enter an anti-stress oasis, they want to turn their homes into that long-awaited sanctuary away from the rush that helps them to find calm.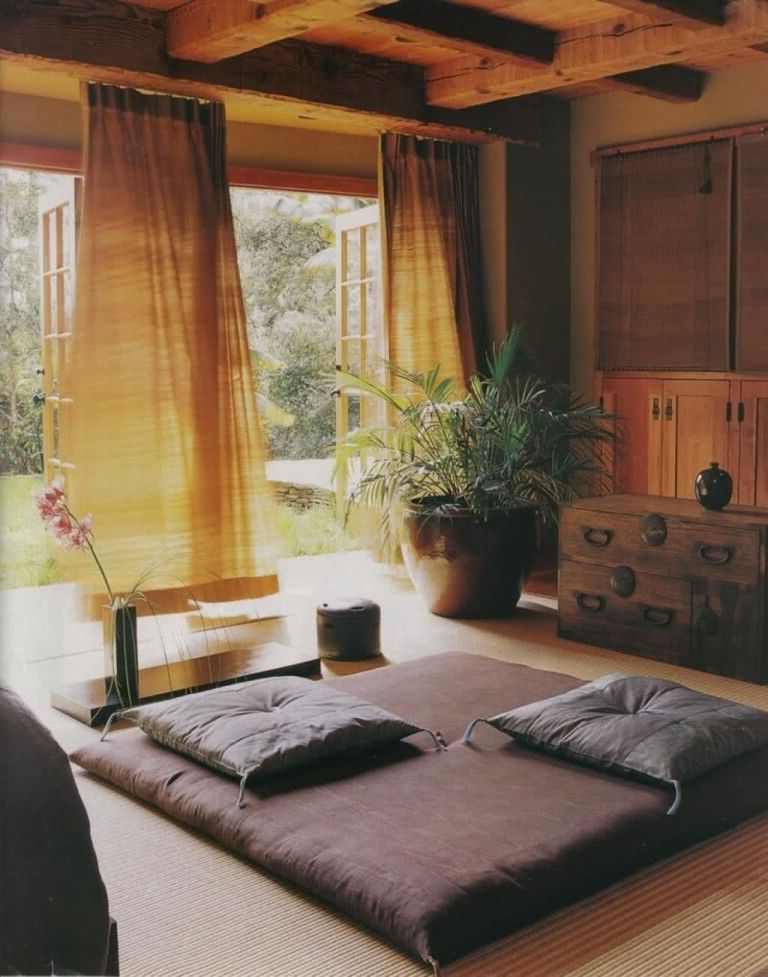 This is the reason why Zen principles applied in interior design have increased in popularity and become a trend of modern times. But what does zen really mean?
What does Zen decoration mean?
When we mention the word Zen we quickly link it with the idea of relaxation, harmony, meditation, inner peace, right? and if we project these ideas into a space, this would basically be an environment that reflects calm and balance without stridency, with pure lines and neutral colors.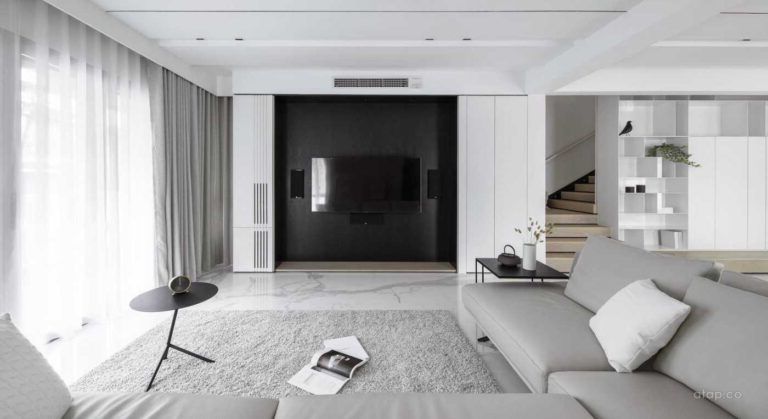 Traditional Japanese Zen philosophy inspires the simple, natural essence found in minimalist architecture and design. Japanese architects and interior designers have translated this Zen concept through the use of materials, geometry and nature to create a moving relationship between the natural and built environment.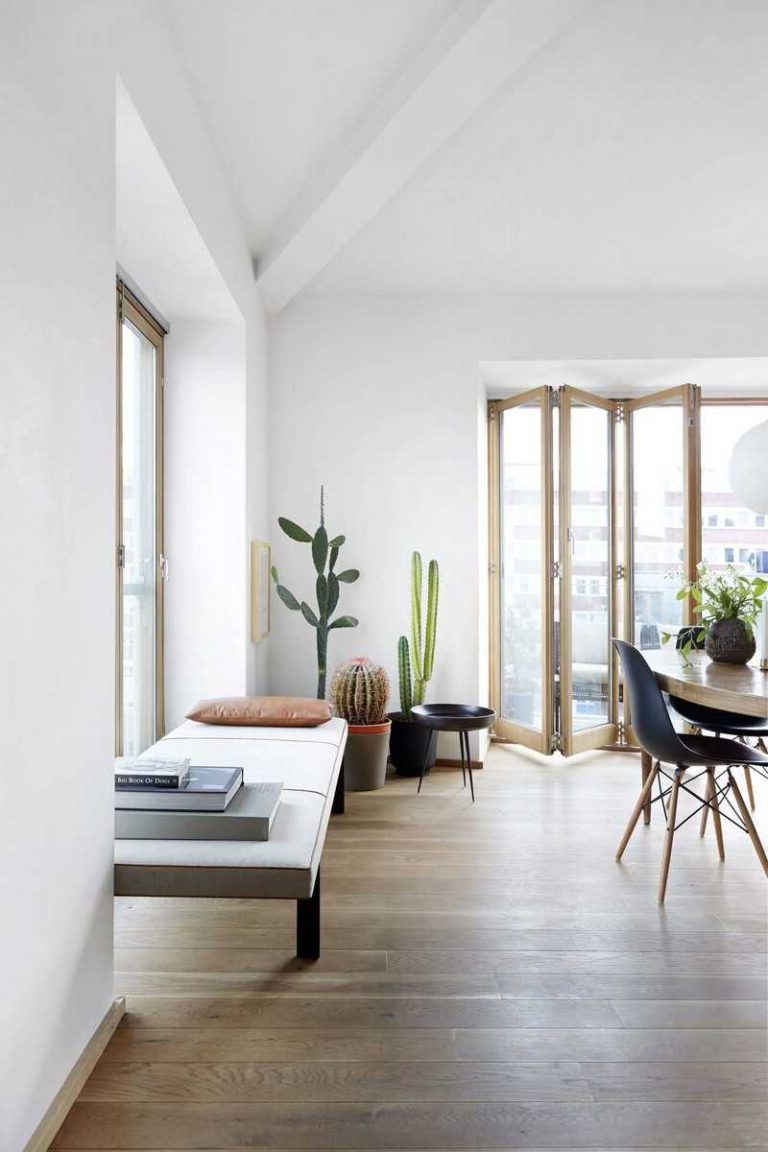 How can I create a Zen decoration in my home?
Well, there really aren't a lot of rules to follow when creating a Zen interior, because there are no rules for that. All you have to keep in mind is that you want to create a minimalist and simple environment. Completely clutter free, with simple but quality furnishings, nothing too flashy or trying to impress. The classic: less is more.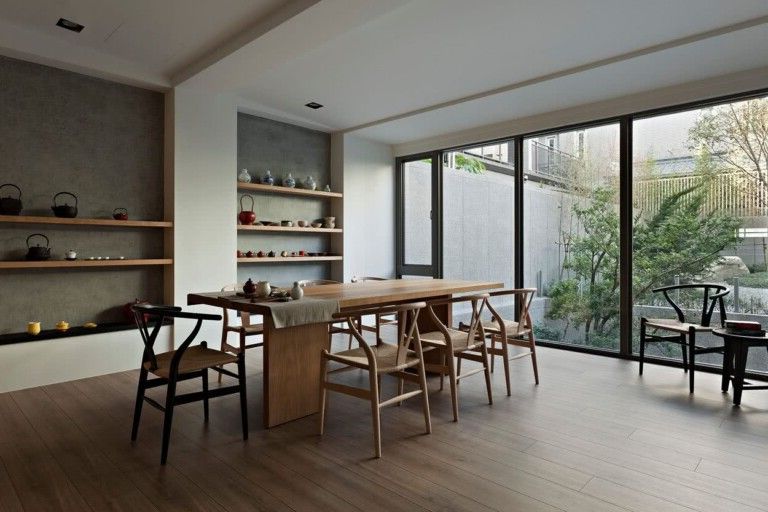 Here you will find some photos that reflect the general goal of Zen interior design, you can apply these ideas throughout your home or only in a particular room. Generally, the spaces that lend themselves the most to this type of decoration are living rooms, dining rooms or bedrooms, but it applies to all rooms in the house, including the garden.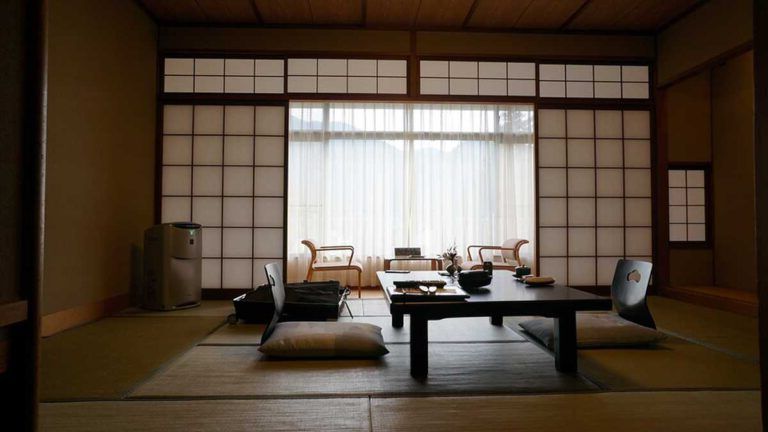 These living rooms, inspired by traditional Japanese Zen decoration, combine several of the aforementioned elements: line, shape, ample and clear space, and very good use of natural light.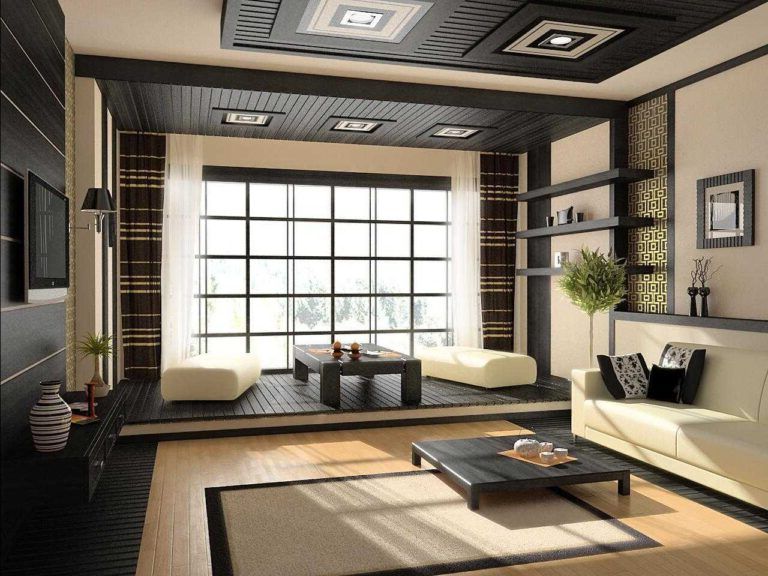 Floor cushions around a coffee table are an easy way to create an oriental-style dining area, which together with the high contrast of dark wood against a soft cream backdrop, creates a really very relaxing atmosphere.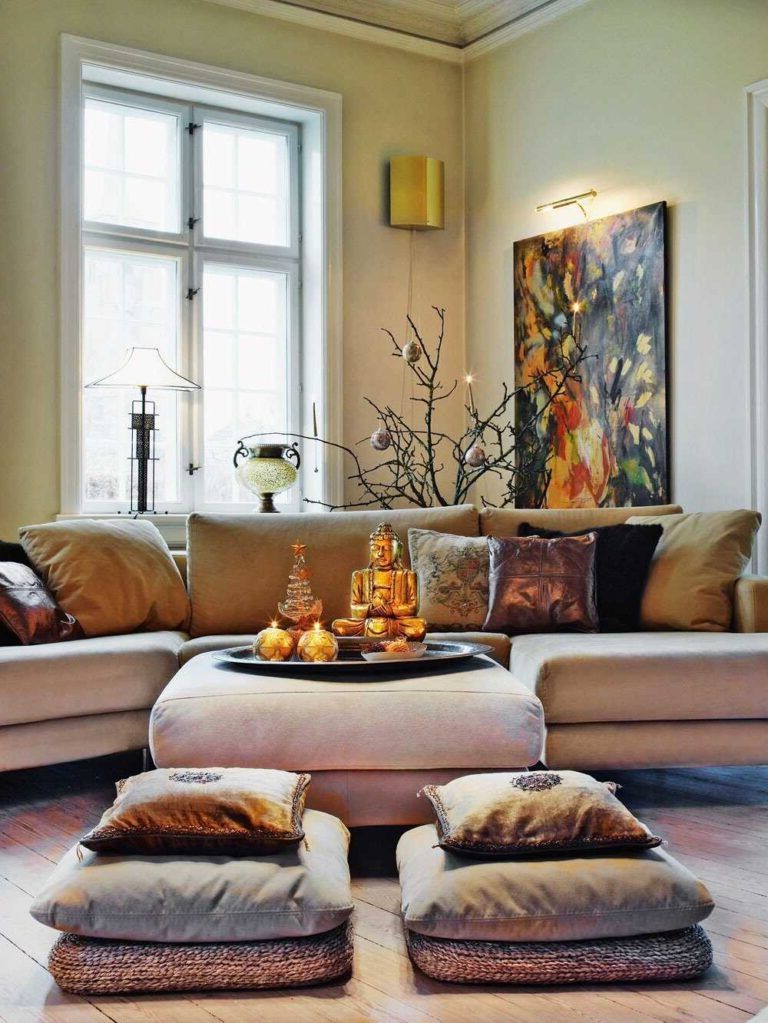 In this other example, the cushions around the low table are slightly higher, which would be much more comfortable for the knees and backs of Westerners who are not used to sitting in that position for long periods of time.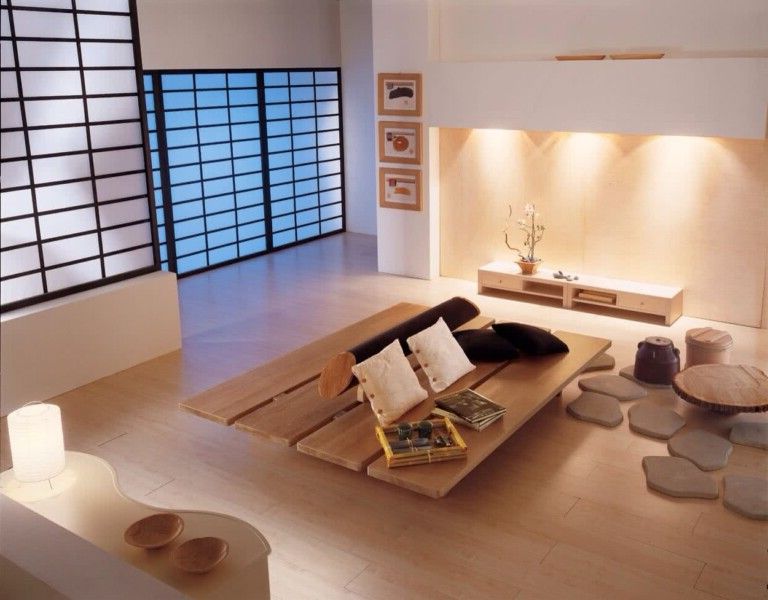 One of the hallmarks of the highly popular Japanese aesthetic design is translucent sliding screen doors that make the most of natural light while providing a level of privacy.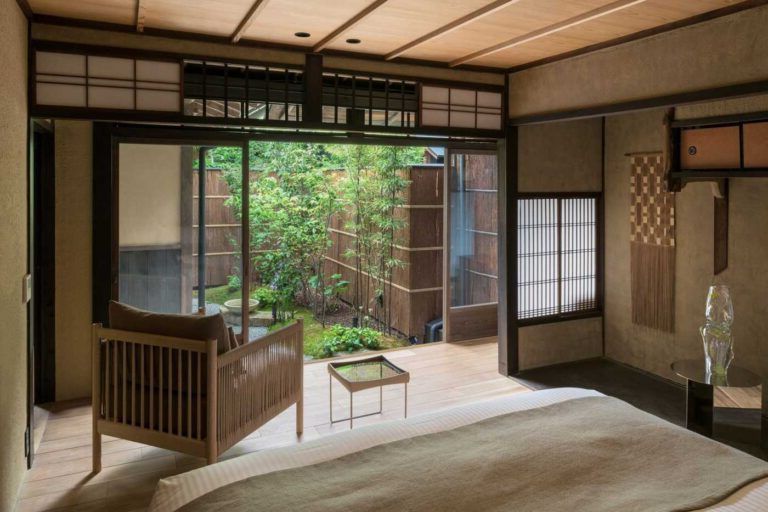 This type of enclosure is also used as a dividing screen in large rooms, since it is very important for the Japanese to keep the spaces open without internal walls that allow the free flow of energy.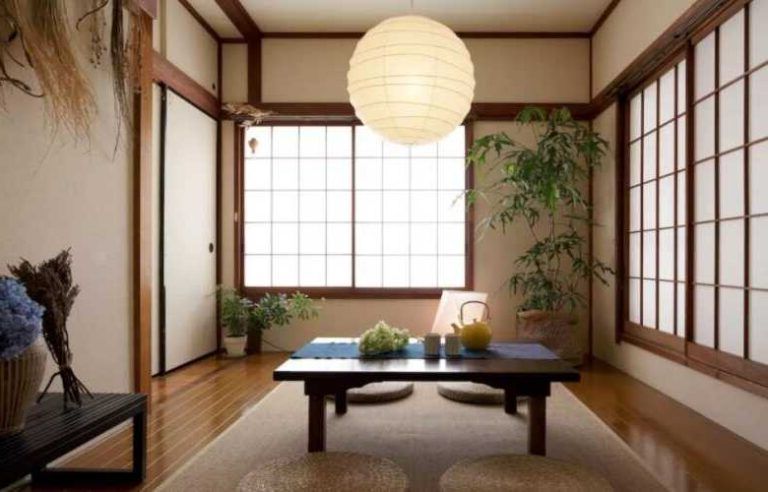 It is also characteristic of this architectural style to maintain a fluid relationship between exterior and interior space. This is the Rurikou-in temple in Kyoto, which seems protected by nature, in a beautiful environment.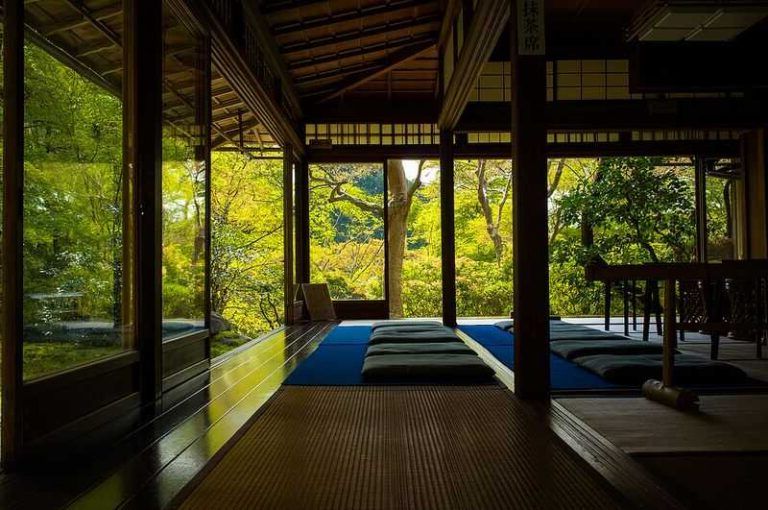 More screen doors typical of Eastern interiors, known as Shoji doors, are installed double for balance. Usually built in rice paper on a wooden or bamboo frame, they allow the passage of light and total opening towards the garden.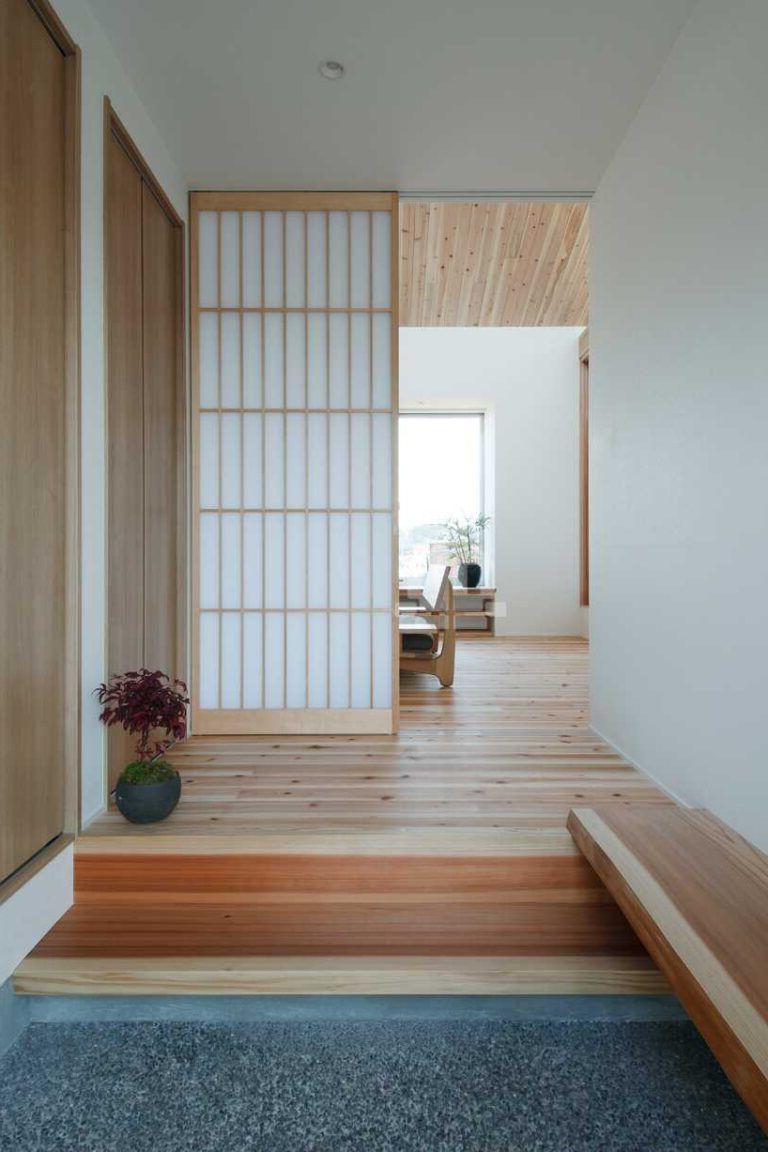 Japanese gardens that deserve a separate chapter in Zen decoration, here perfectly framed by translucent windows.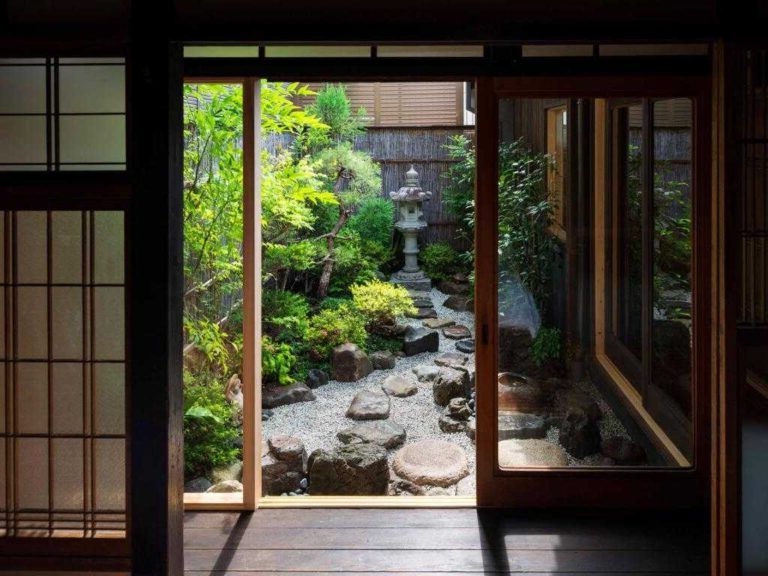 Electronic devices are a source of distraction and disturb the peace, therefore, they do not integrate into a zen decoration.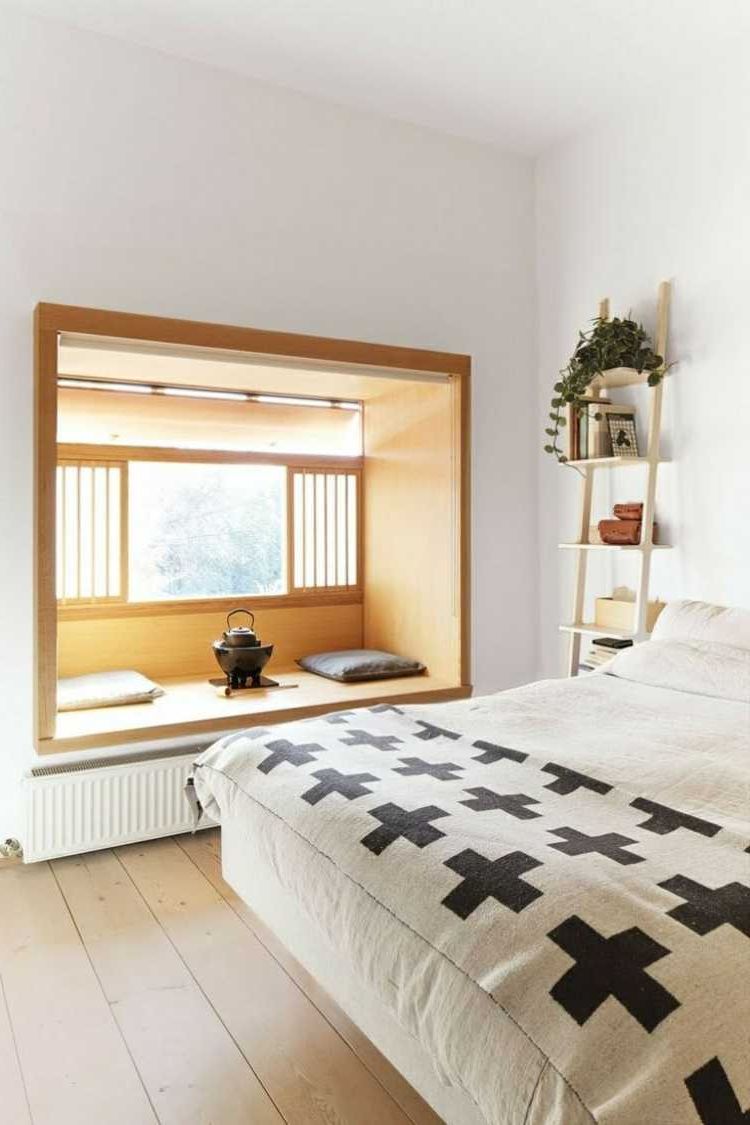 Natural fibers such as bamboo, rattan, wicker or straw, as well as fabrics such as linen, cotton or wool are the typical materials for this type of interior. Along with the wood that is the main protagonist.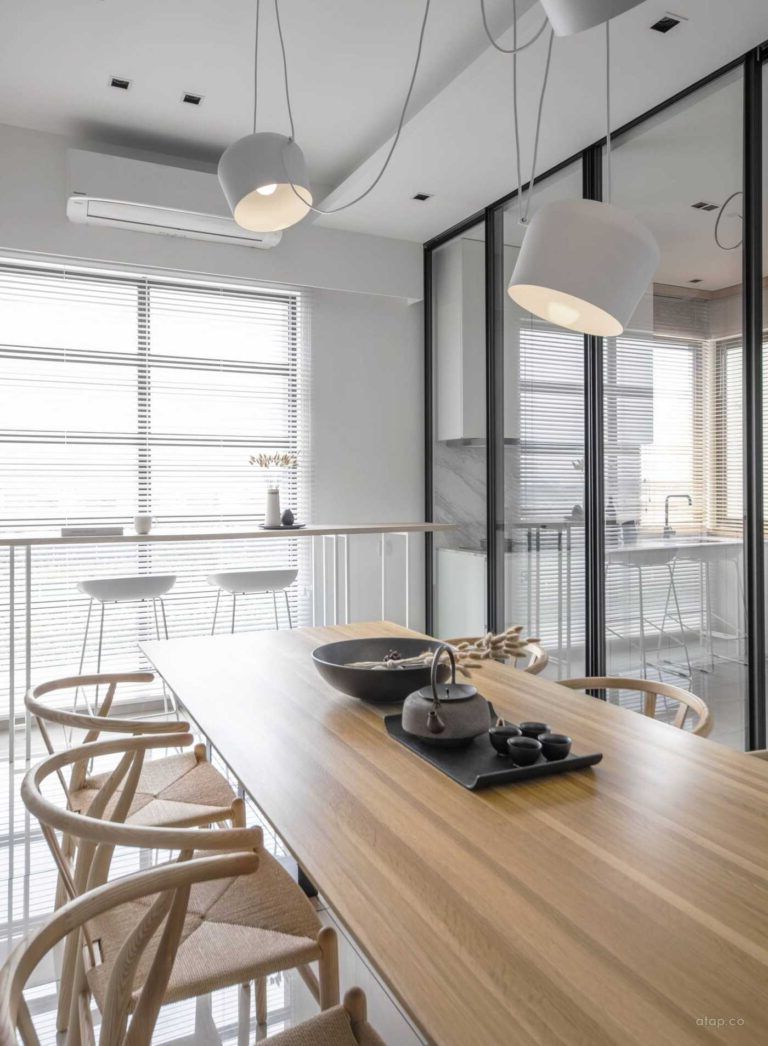 Highly appreciated, aged wood is used, highlighting the natural beauty of its fibers, its color and its texture.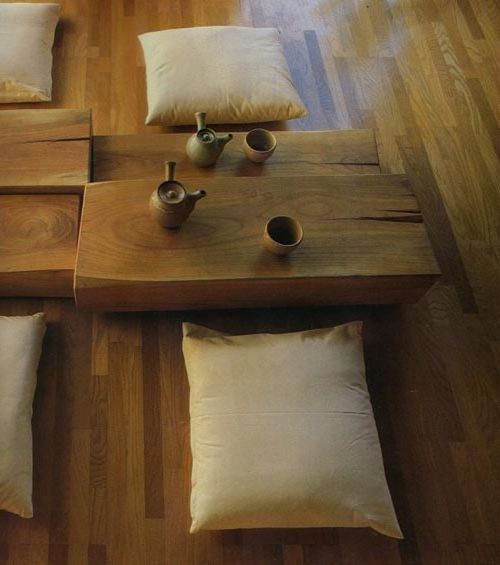 These ground-level seats have been smoothly carved from a single piece of wood, flaunting the aesthetic enjoyment of craftsmanship of great simplicity and beauty.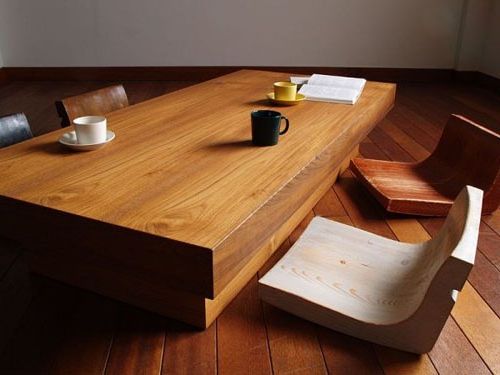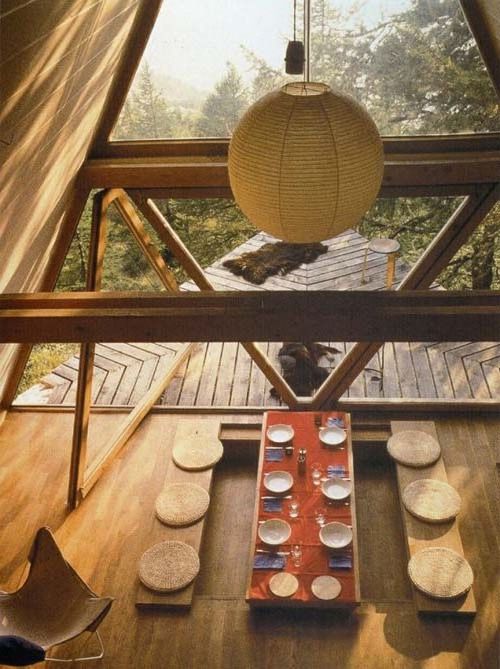 The color palette for a Zen-style interior is always based on natural colors, earth or water. Beige, ivory, brown or grey, with a touch of color that provides the necessary contrast. Always opting for solid colors, without any ornate patterns.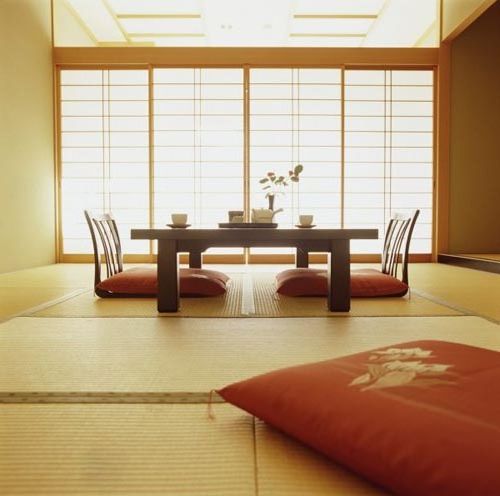 Natural light plays a predominant role, playing with blinds that modulate the light to obtain a different atmosphere.