We present a form of construction that, although it is ancient, today more than ever is on the rise. We speak of course of the construction of modern adobe houses, which for those who do not know, we clarify that they are the houses that are built from natural materials such as clay, sand, mud and water.
Today, there are countless houses built in this material around the world, ranging from emergency shelters to luxury homes.
Foreign
It should be clarified that they should not fear for the aesthetics of their home, since in mud houses they can also have the desired modern style, since today many of the most sought-after large mansions have been made from this alternative material. .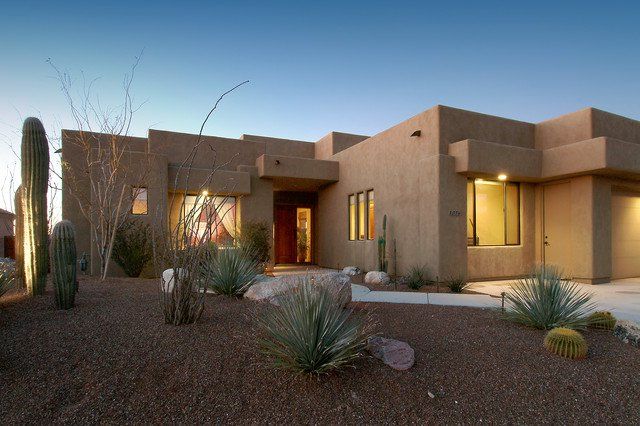 Rich in its history, adobe has evolved from an ancient building material to a staple of country and desert architecture.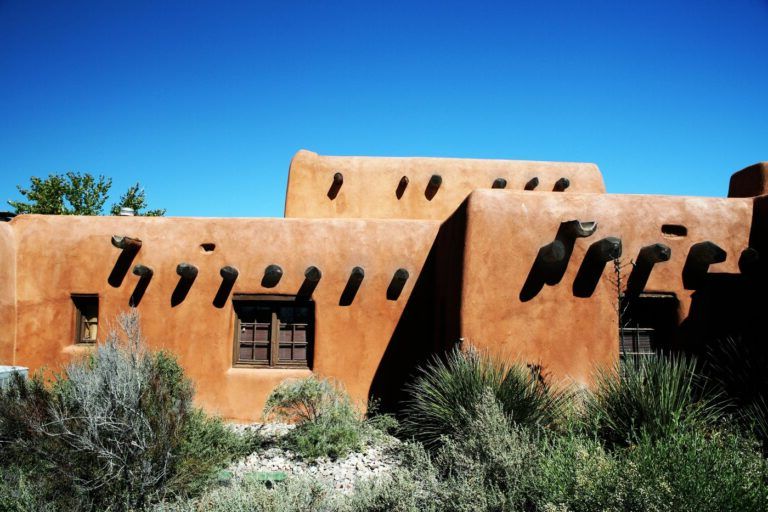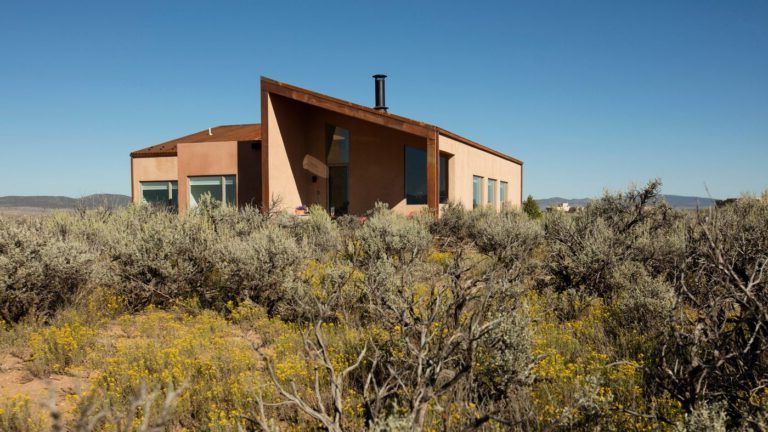 Because adobe is a dried mud or clay brick, it is a low-impact, sustainable building material that is durable, biodegradable, and provides excellent thermal insulation, making adobe homes ideal for warmer climates. .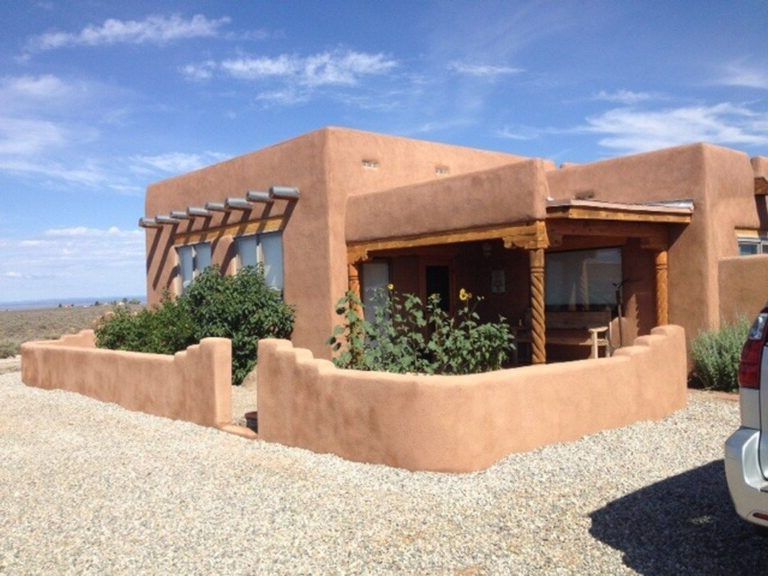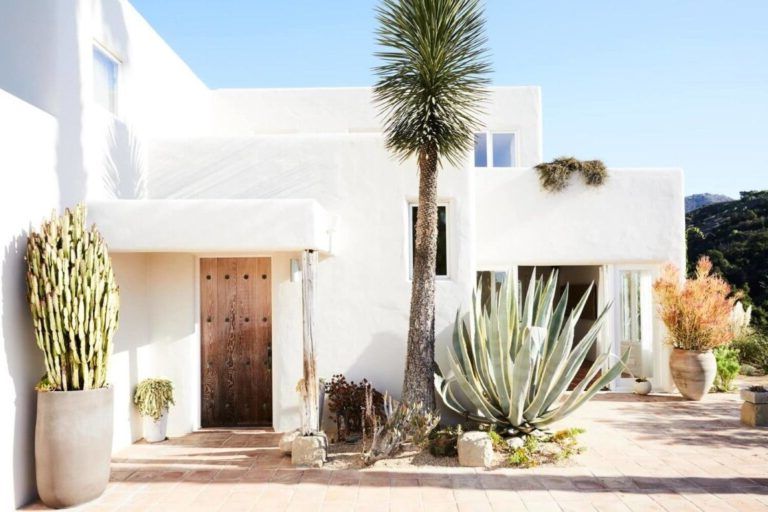 Adobe provides excellent energy efficiency. In summer, its unique properties allow it to warm up slowly, which means it resists the cold of the night for longer. It also acts as a natural insulator and easily maintains a stable temperature inside the house.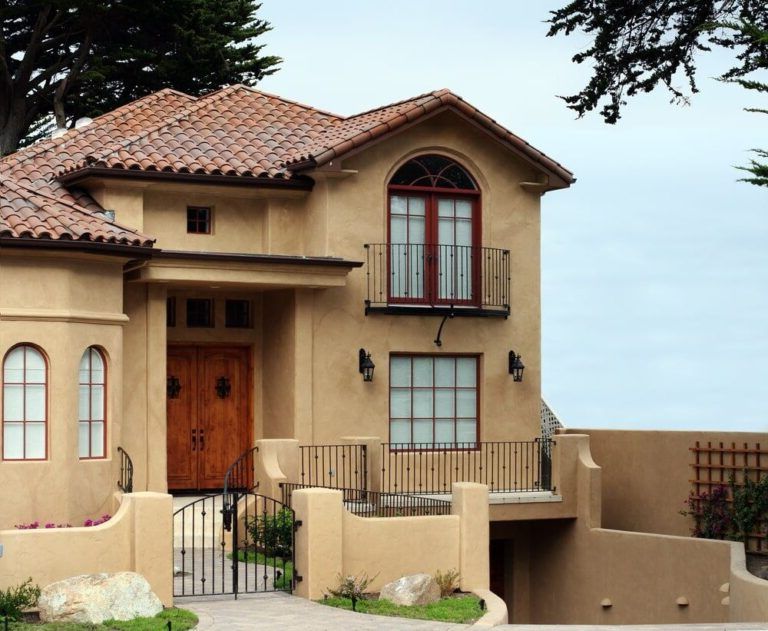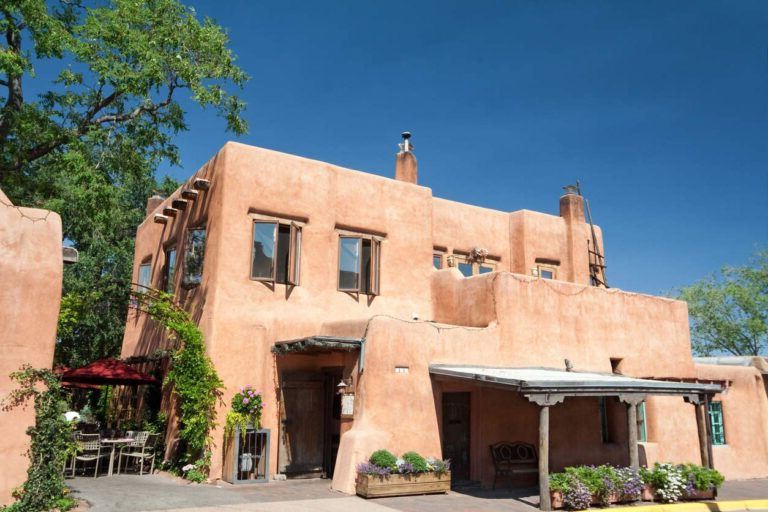 Adobe houses are also naturally fire resistant, offer low levels of sound transmission through the walls, and provide a sense of solidity and security.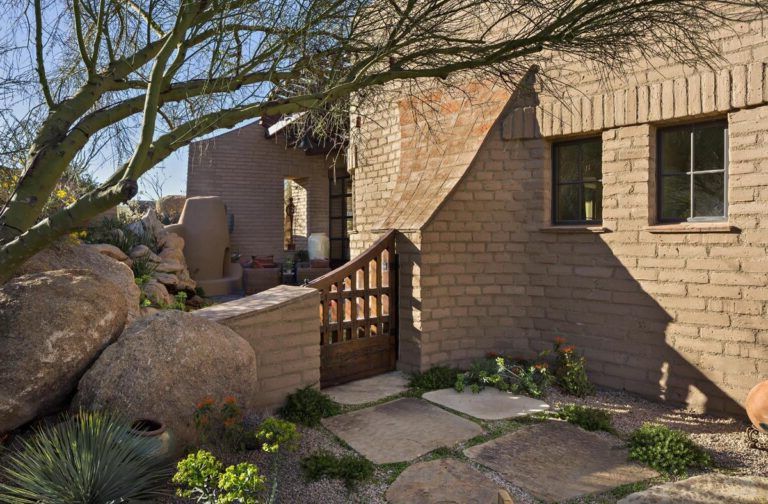 Unlike many building materials, adobe brick hasn't changed much over the years either. While they have become more sophisticated in their design and placement, the core material has remained largely the same.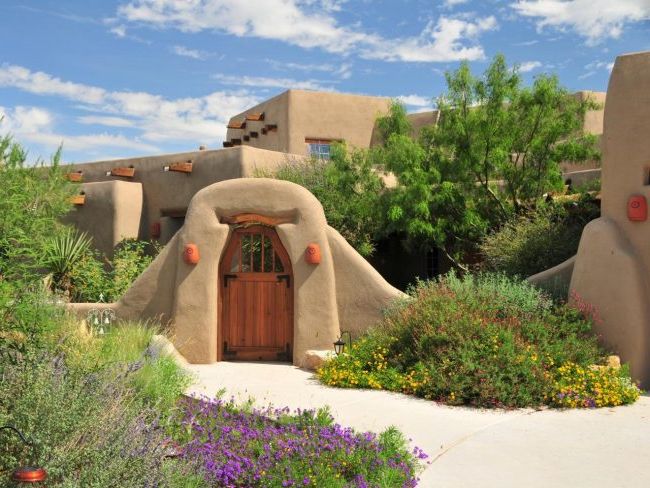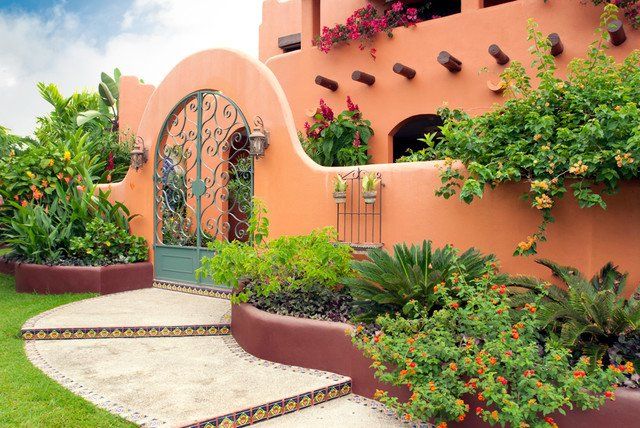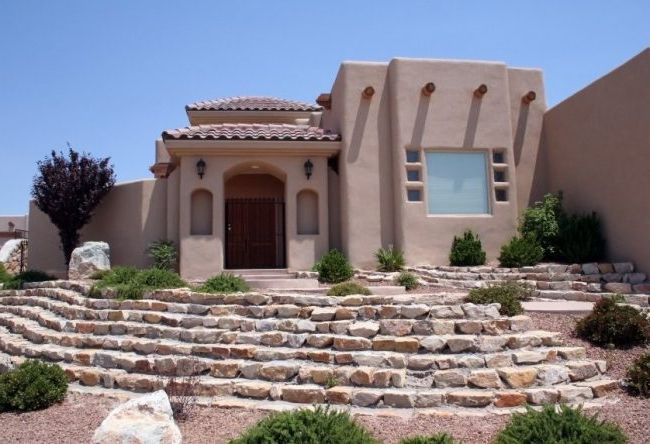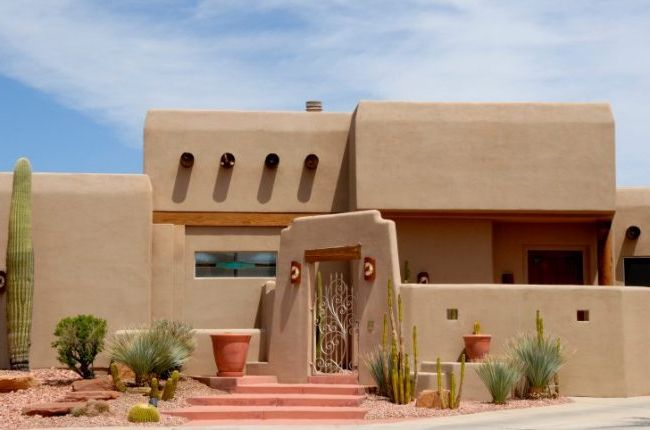 Interiors
Observe how the use of curved lines, easy to do with this material, enriches the architecture and at the same time, gives a feeling of relaxation and warmth. It seems that human beings get along better with curved lines than with straight ones.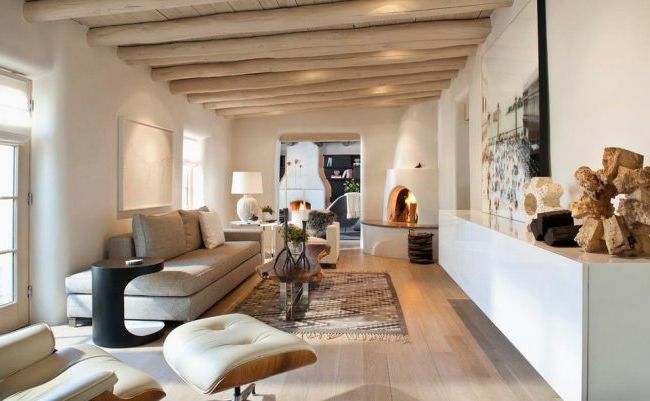 Due to their earthen composition, adobe walls have a high thermal mass and are capable of absorbing heat throughout the day to keep the house cool as the sun rises, releasing the heat slowly at night to warm the interior.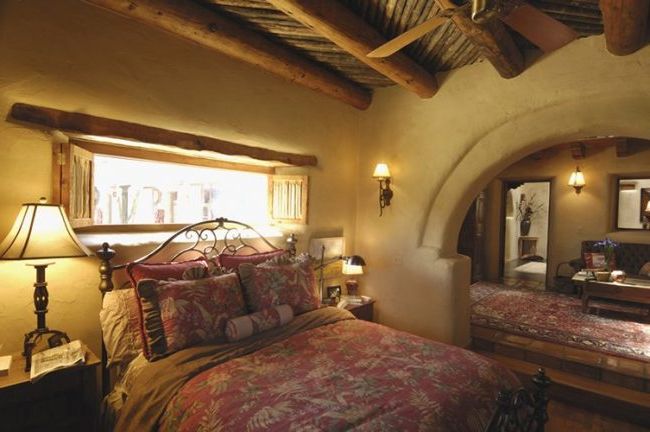 This process keeps energy consumption low in hot, dry climates. One study described the thermal inertia of adobe walls as the main contributor to delayed heat transmission.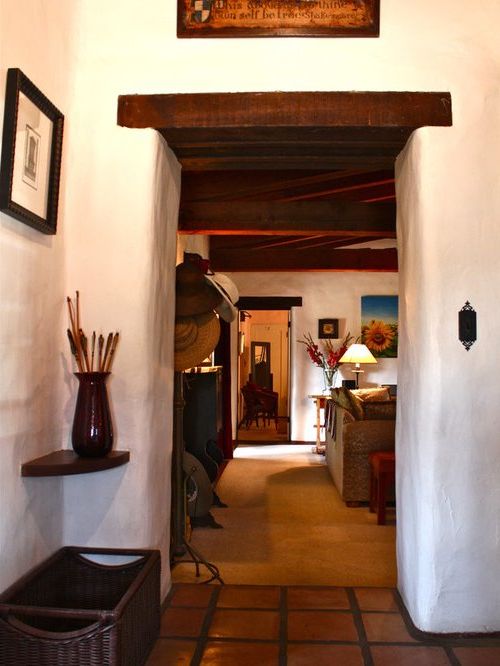 The thermal mass of adobe ensures that the interior of the house remains relatively stable, slowing changes during extremely hot or cold outside temperatures. However, research has shown that adobe blocks do not insulate well in very cold climates.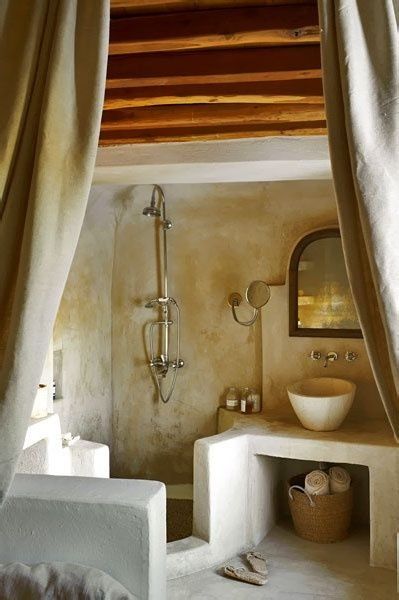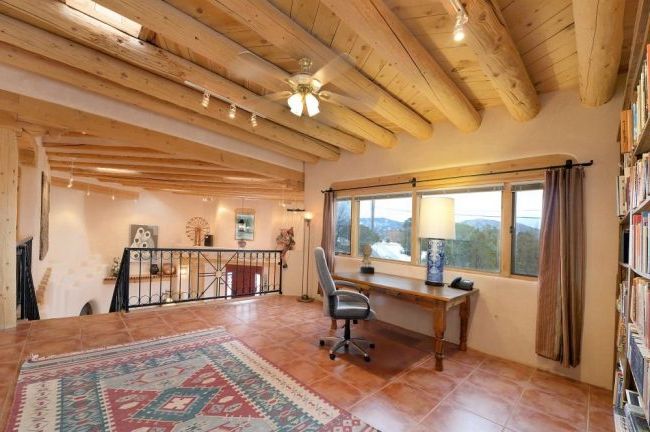 Origin
Adobe comes from the Middle Egyptian word "dbt", which means "mud brick". As Middle Egyptian eventually evolved into Coptic several centuries later, the word became "tobe." This was incorporated into the Arabic "al-tub" or "tuba", which was later adapted into Old Spanish "adobe".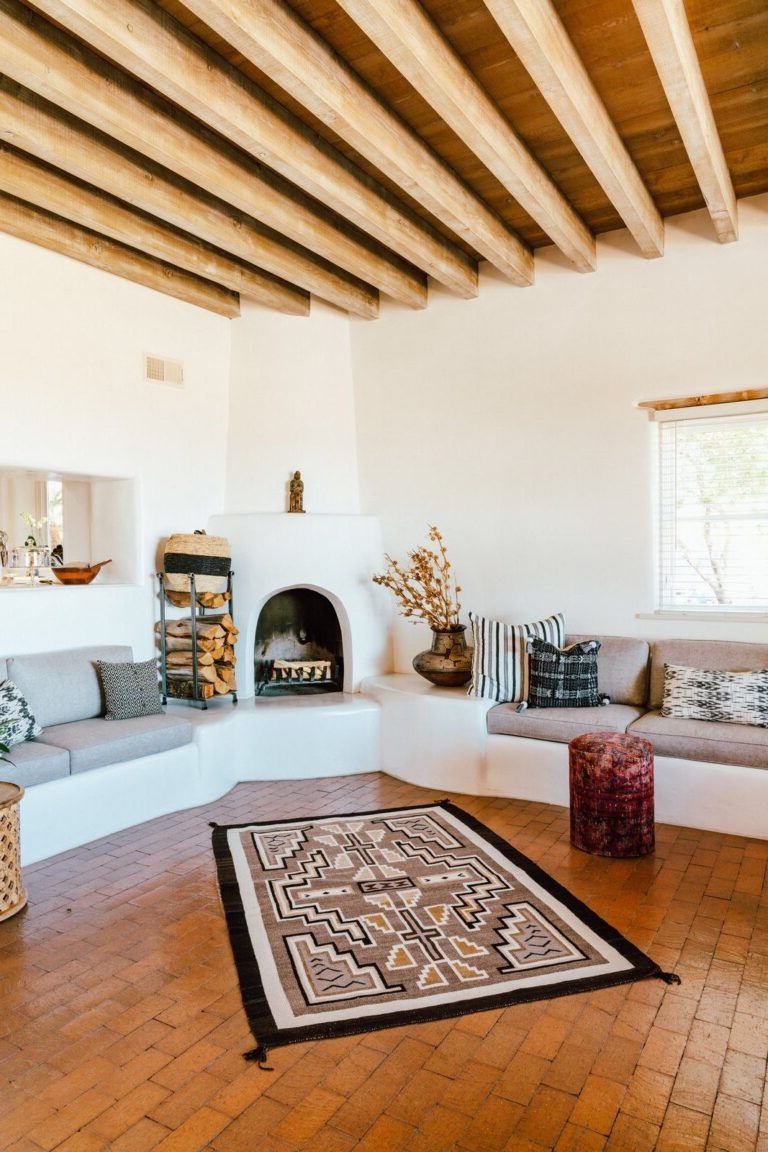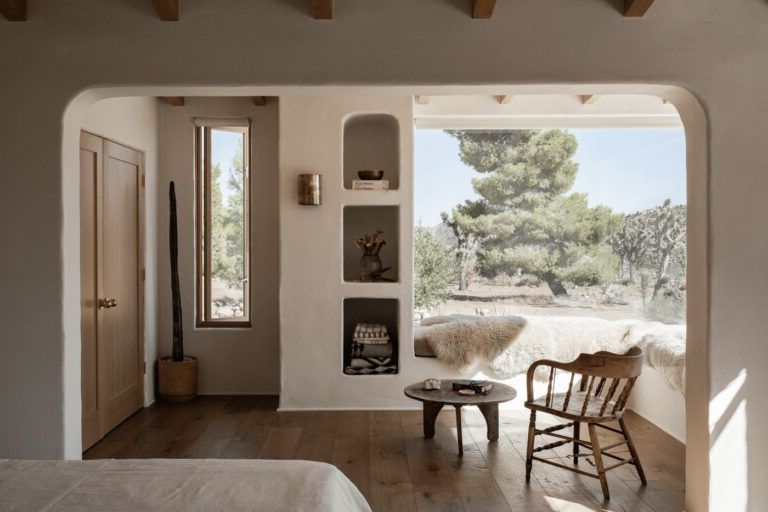 As for the construction, it is an ancient technique common in the Americas and the Middle East. The oldest known adobe structural ruins date back to 8300 BC. C. Back then, bricks were a mixture of clay, earth, sand, water, and sometimes straw.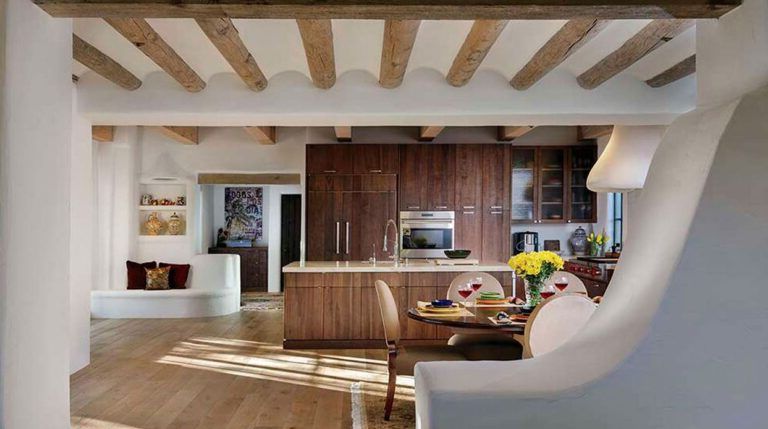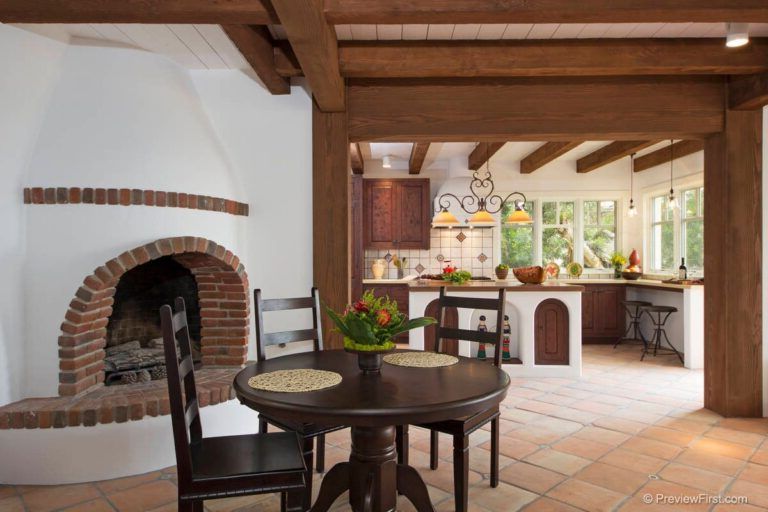 The mixture was poured into a mold or pressed into a brick and then dried in the air or sun. This technique is still used to this day (although modernized). Adobe construction was used in Spain and other Mediterranean areas, and by Native Americans.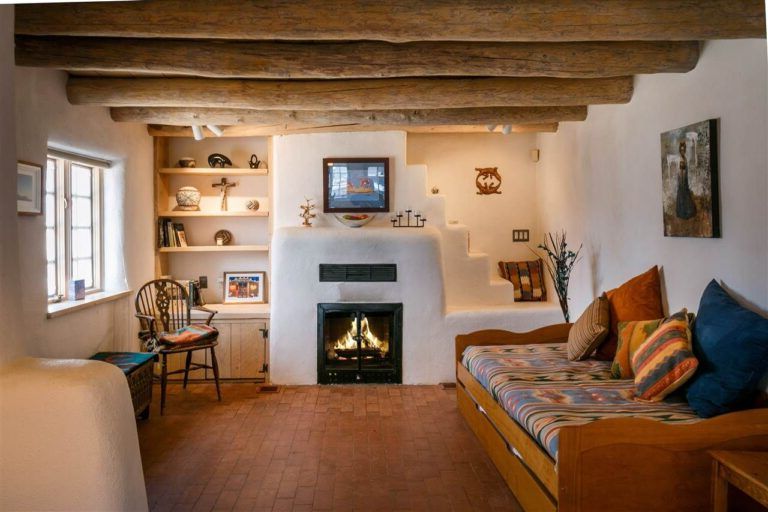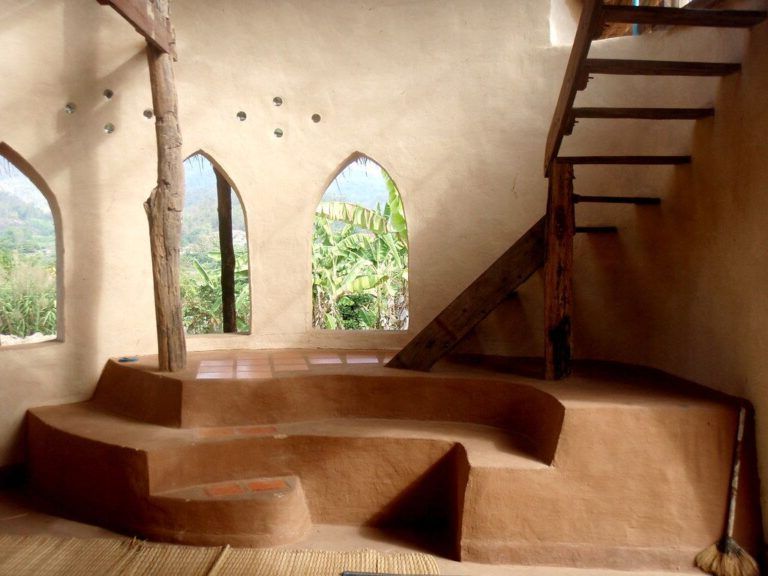 Possibly the best-known adobe building in the world is the Great Mosque of Djenné, in central Mali, near the edge of the Sahara desert. It is relatively new compared to other adobe structures (it was built in 1907 on the ruins of earlier mosques).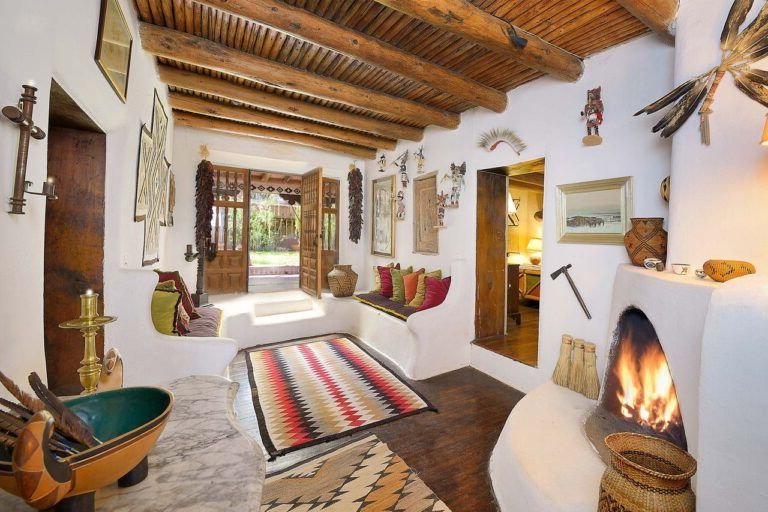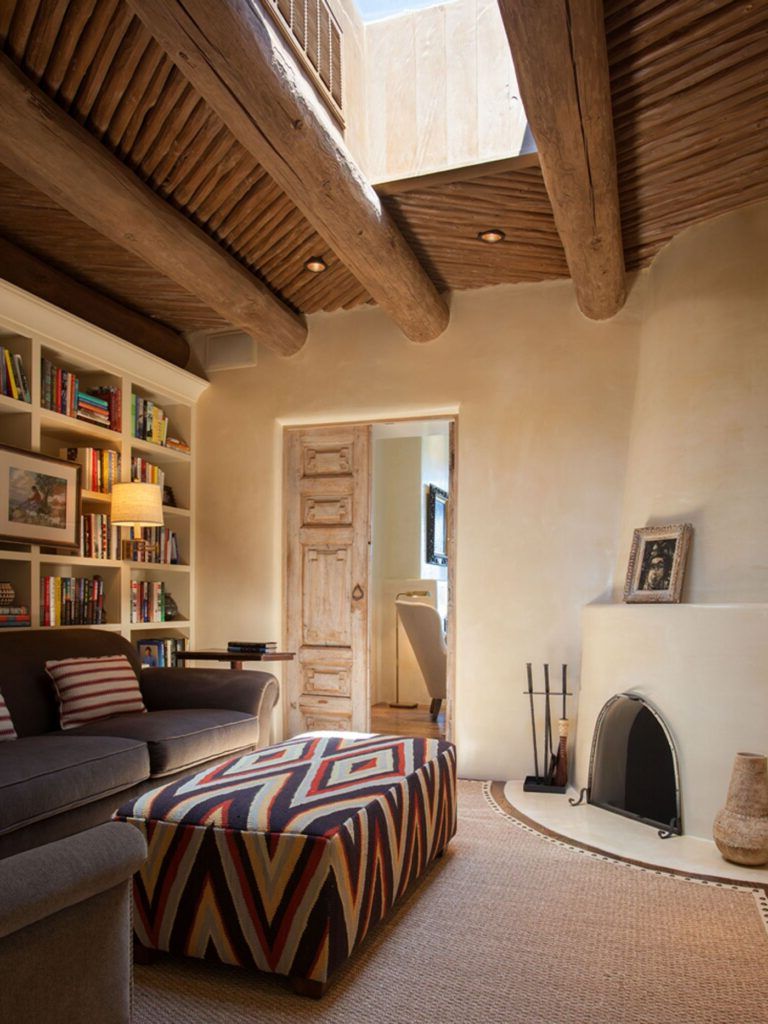 The largest structure ever made of adobe is Arg-é Bam built by the Achaemenid Empire in Kerman province, Iran. It dates back to at least 500 BC. c.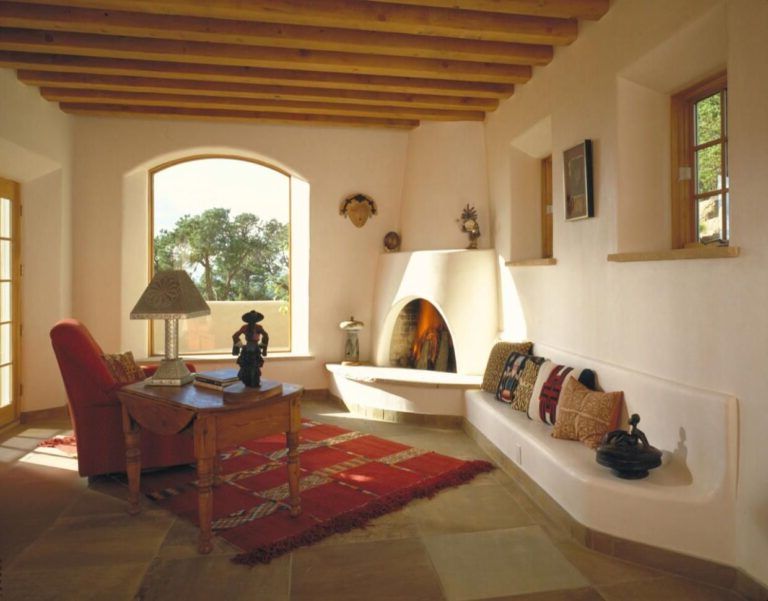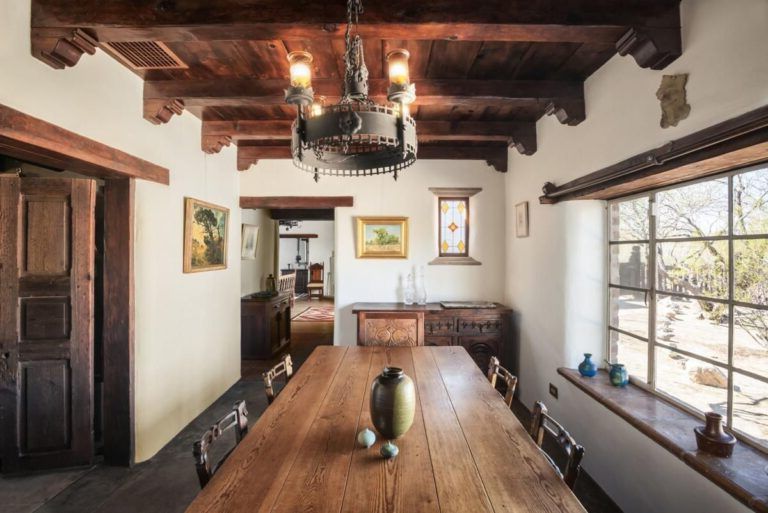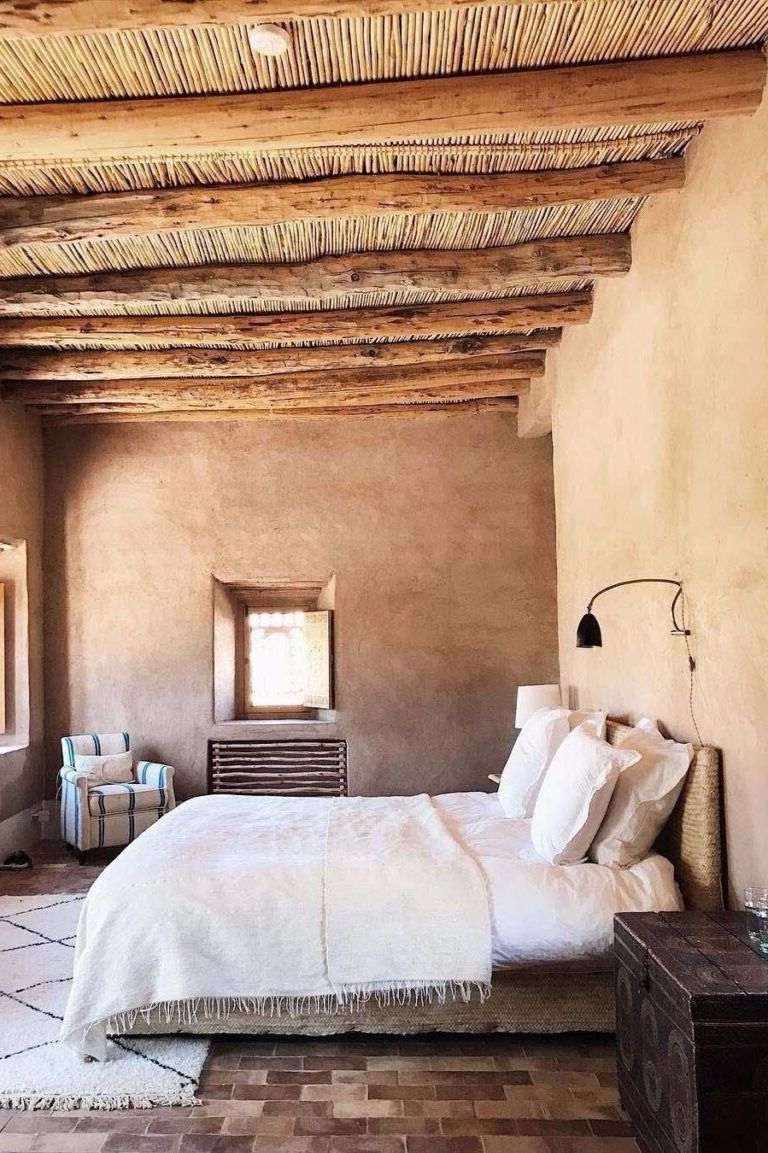 Advantages of adobe houses
This material is an alternative to many other materials, which due to the irresponsible behavior that man has had for thousands of years, today are exhausted or about to be exhausted, which has serious consequences on the environment. As if this were not enough, many materials used in construction produce a lot of environmental pollution. Therefore, if we want to adopt a responsible behavior, we can start by building our home from adobe, in addition to the fact that we will be benefiting from a huge number of features that we will discuss below.
Money saving – This material is much cheaper than all other building materials.
Non-toxic: Mud bricks are not harmful to our health as it will not harm our lungs if the dust is inhaled.
They give us dust-free environments: since mud bricks do not collect dust as much as traditional ones.
Mold-free: They prevent mold growth, as you will rarely find mold in a clay or mud house.
Long-lasting: Mud bricks are a material that lasts for several decades, plus if your house needs repair, labor and material costs will be much lower.
Good insulation: houses made of this material are characterized by excellent insulation, retaining fresh air in the summer months and hot air in the winter months. So they also allow us to save on heating and air conditioning. They also isolate sound very efficiently.
Easy to mould: Being an easily mouldable material, this allows free architectural forms to be easily created, for example, enriching the aesthetics with curved lines.