One of the most important techniques in modern decoration is to give a touch of color to spaces, either by incorporating a single intense color or by combining contrasting and intense colors at the same time, that is why Today we present you through some photos different strategies to apply this technique in your home and get colorful and beautiful houses.
Interior decoration has several factors that we must keep in mind, such as the styles and colors chosen. Today we show you one of the strongest trends when choosing colors to combine: "energy colors". Colors that are powerful together are called this way, they are enhanced and achieve an impressive, striking and special decoration.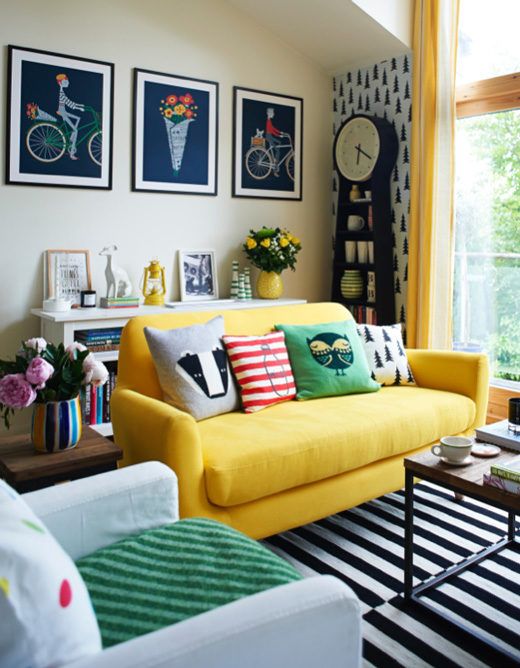 Contrasting vibrant colors
This is a perfect strategy to raise monotonous environments, regardless of whether they are bedrooms, kitchens, bathrooms or living rooms, since it is a totally versatile proposal, which really has a lot to offer, the only limitation being the imagination of each one.
Two sets of complementary or contrasting colors have been used here: green and red, yellow and purple-fuchsia.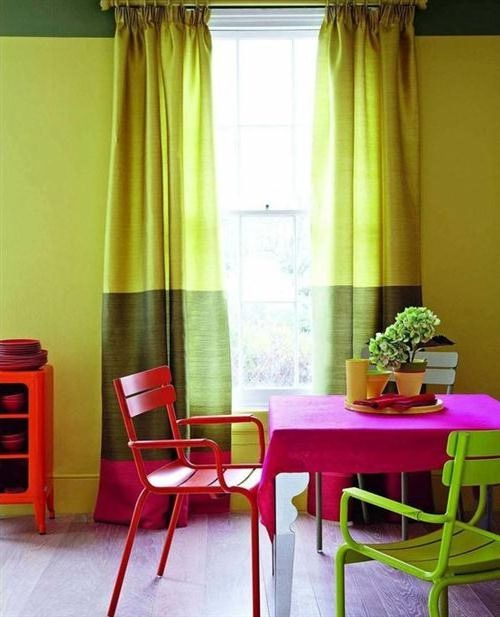 If you are looking for a strategy of this type that is totally modern, you can perfectly opt for a combination of orange and green for your interiors, since these are some of the most vital colors that we can have.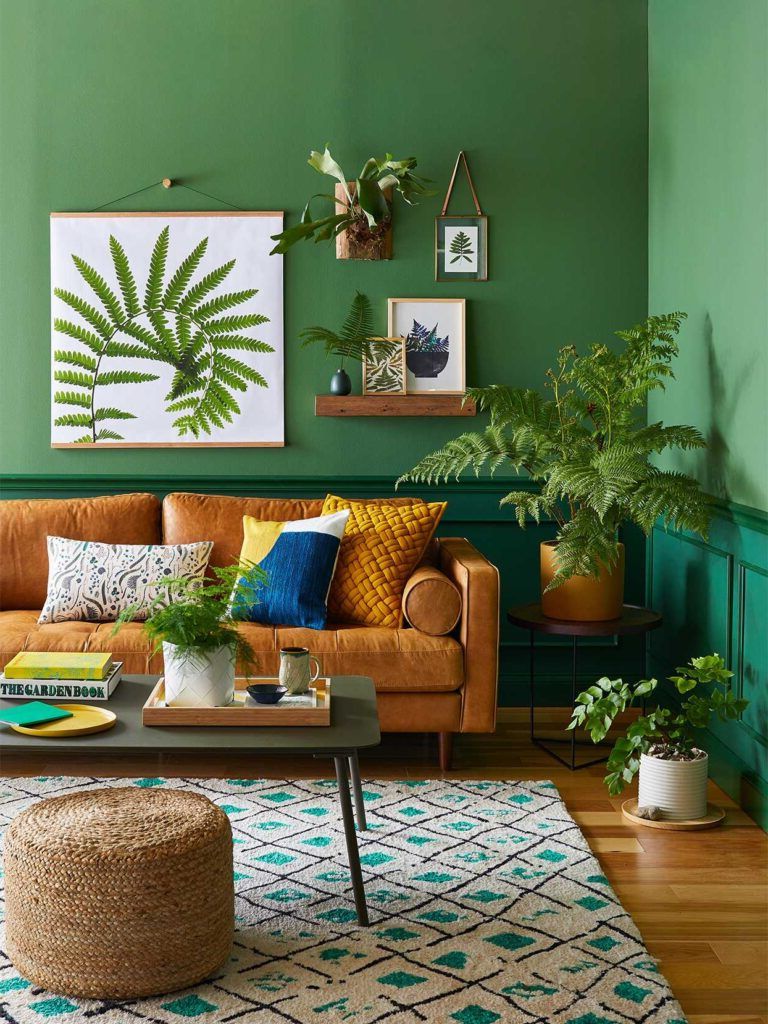 Or red and green.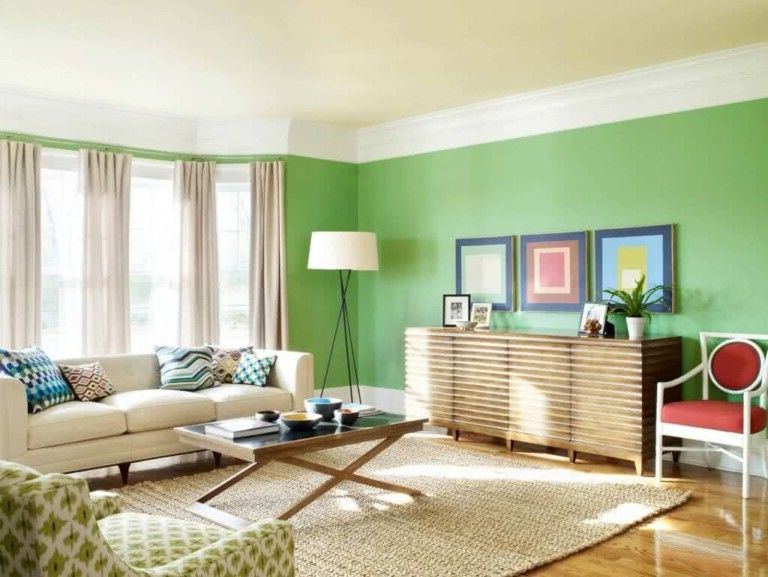 Blue and orange.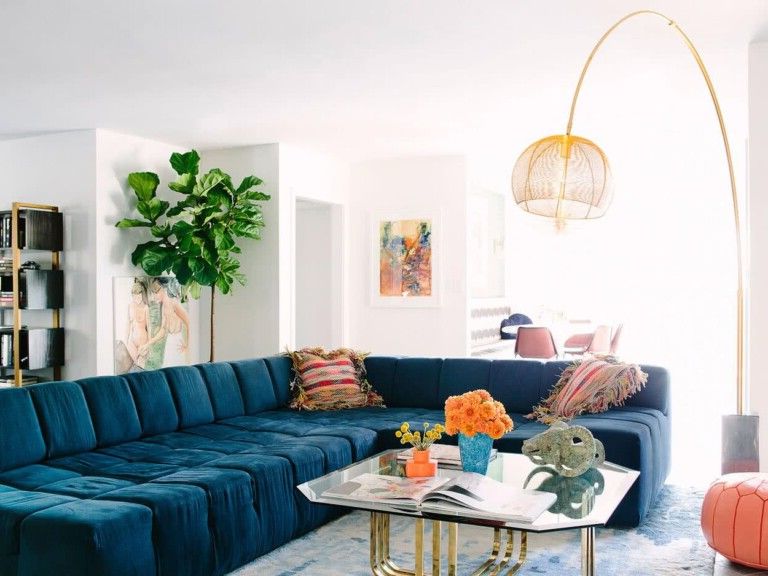 Or blue and yellow.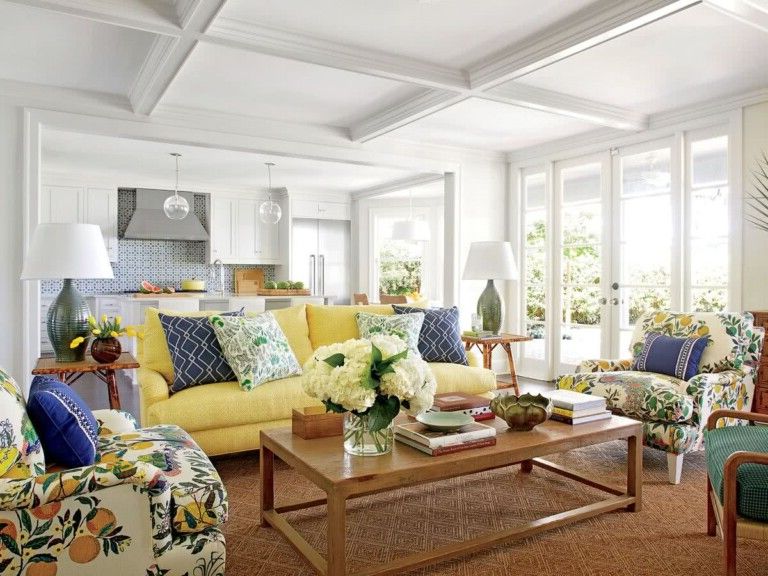 Analogous colors in colorful houses
The combination of green and yellow is very popular when looking for a fresh and modern decoration. It is a combination that generates great energy in the environment and is suitable for dining rooms, bathrooms and bedrooms.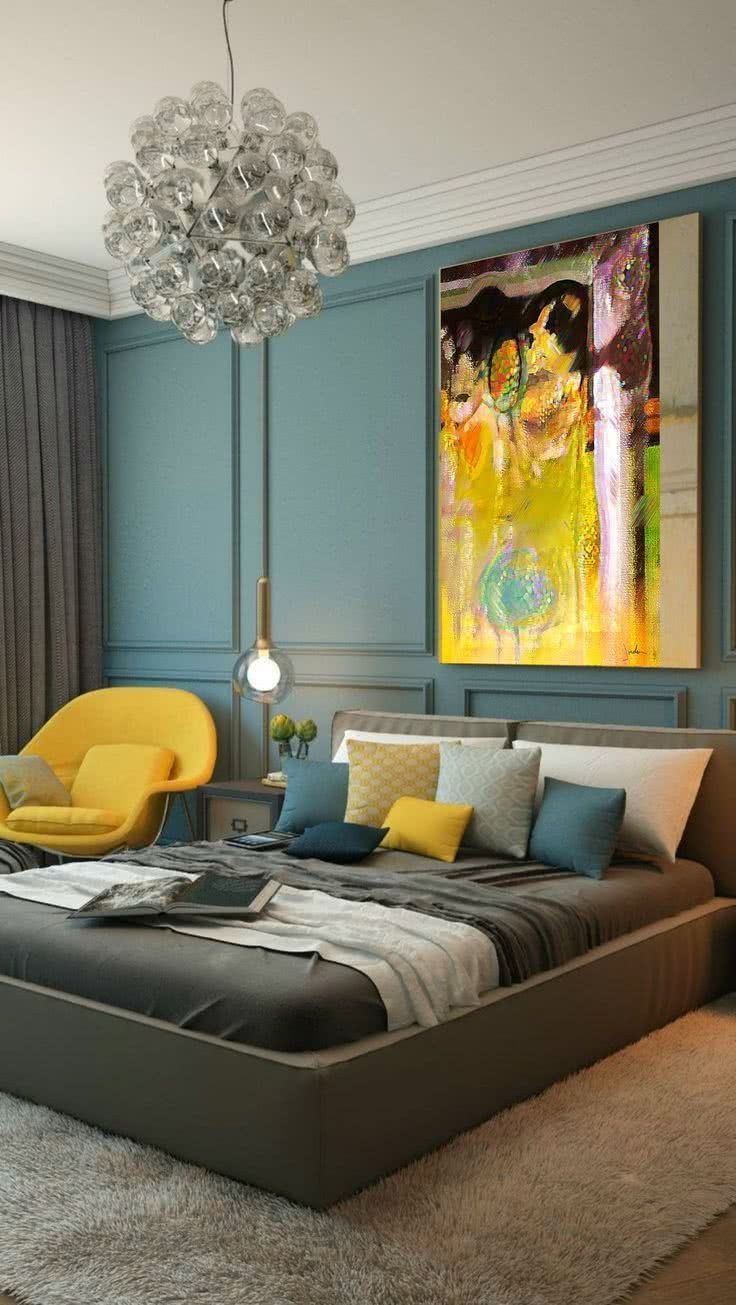 Or blue and purple.
It is a combination of similar colors, that is, adjacent colors on the color wheel.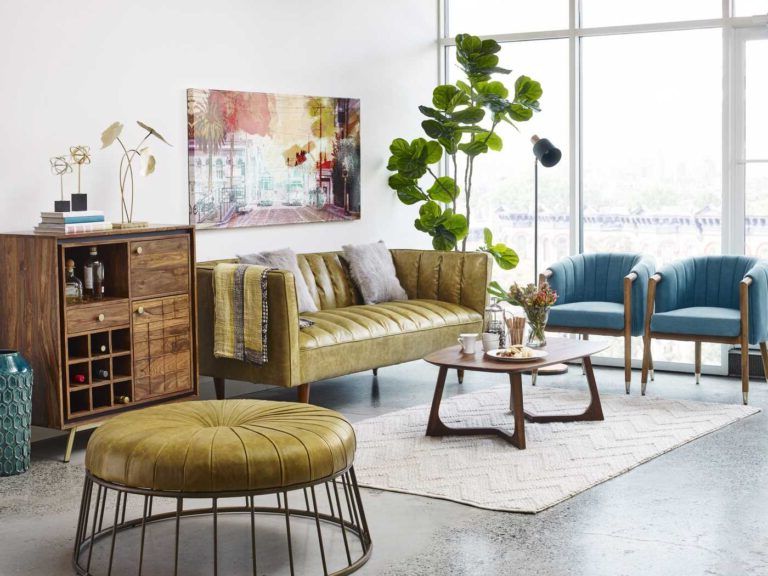 The combination of orange and pink is very interesting. They are powerful colors independently, but when combined they complement each other harmoniously and create a pleasing sensation to the eye. You can play with the tones of both colors, choosing from very strong to almost pastel shades.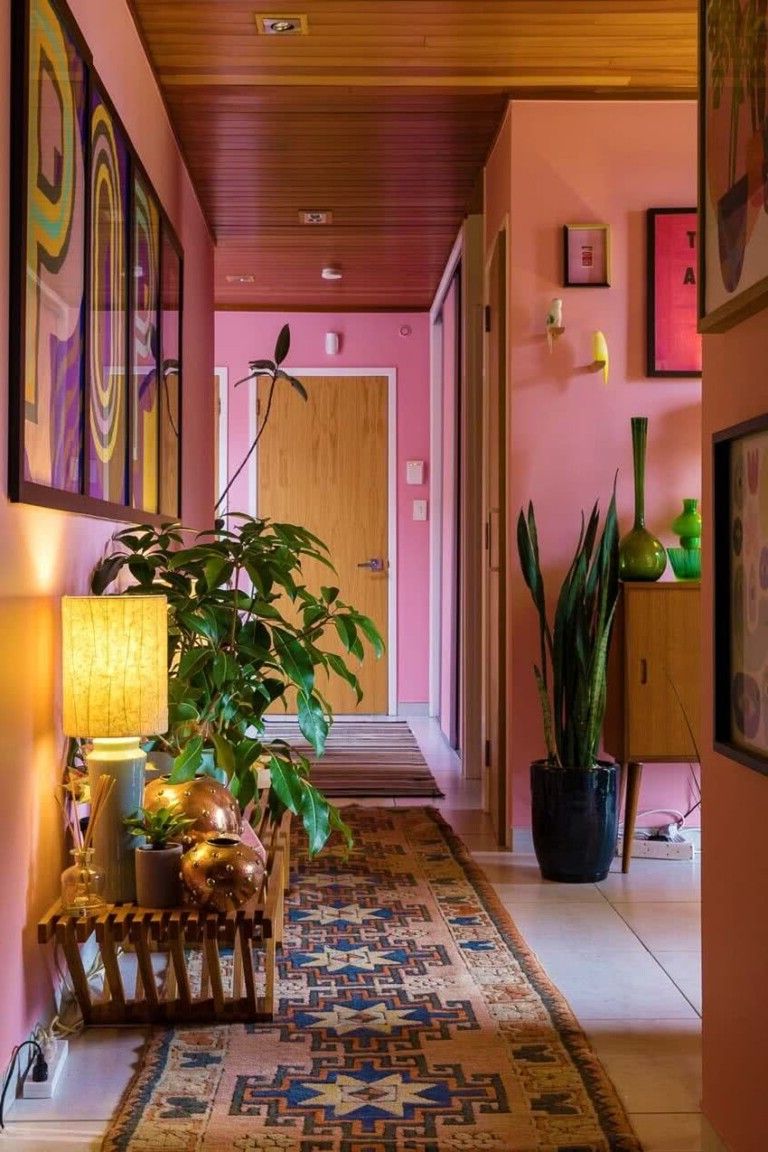 Bold color with black or white
It is a technique that is widely used when decorating a room and this is because the results are fabulous. To achieve this combination, the key is to combine strong colors and if you choose the right colors, the room will be filled with energy, dynamism and renewal. So that the combination always looks harmonious, it can be combined with neutral colors such as white or gray, and even with black.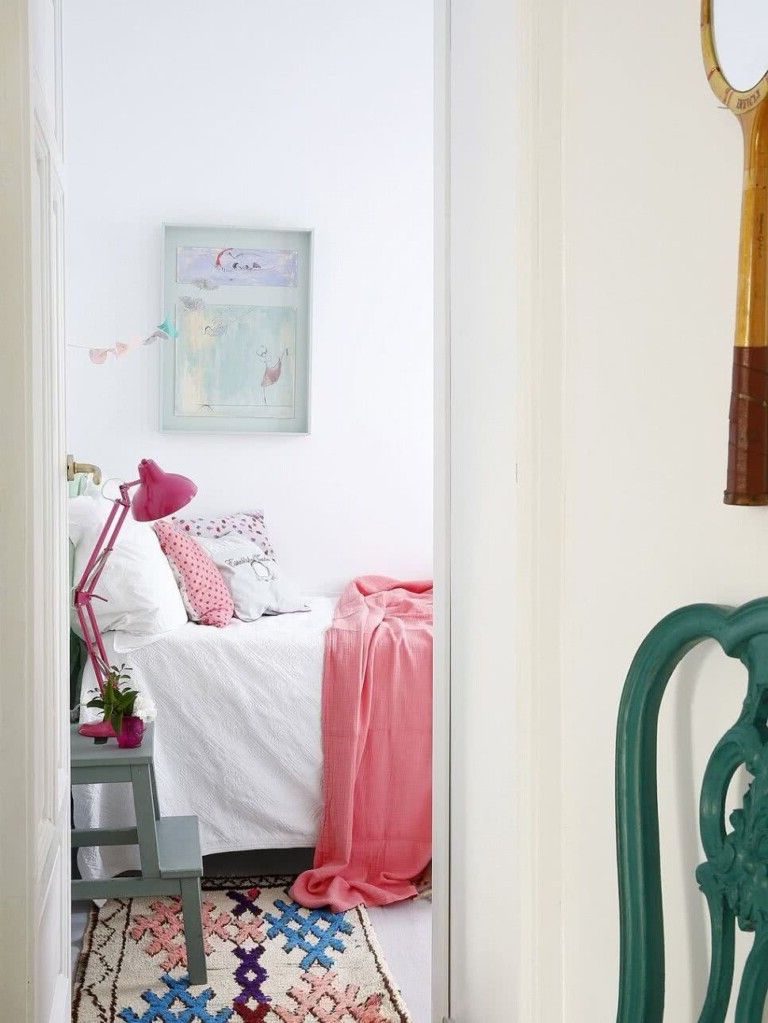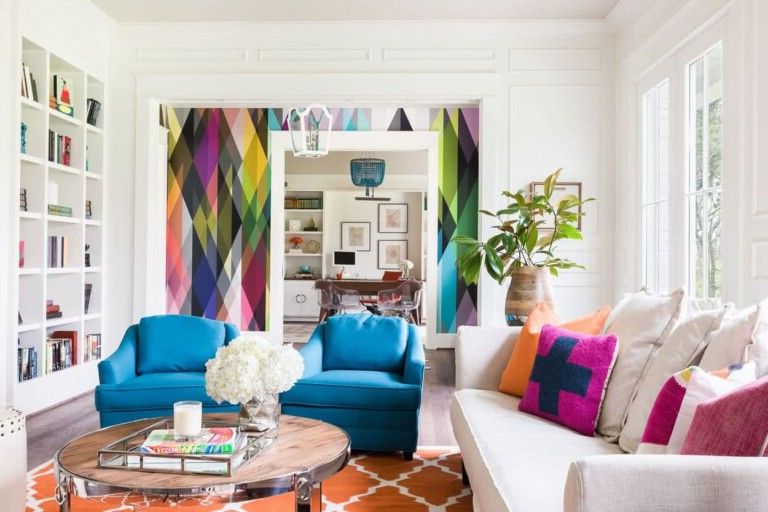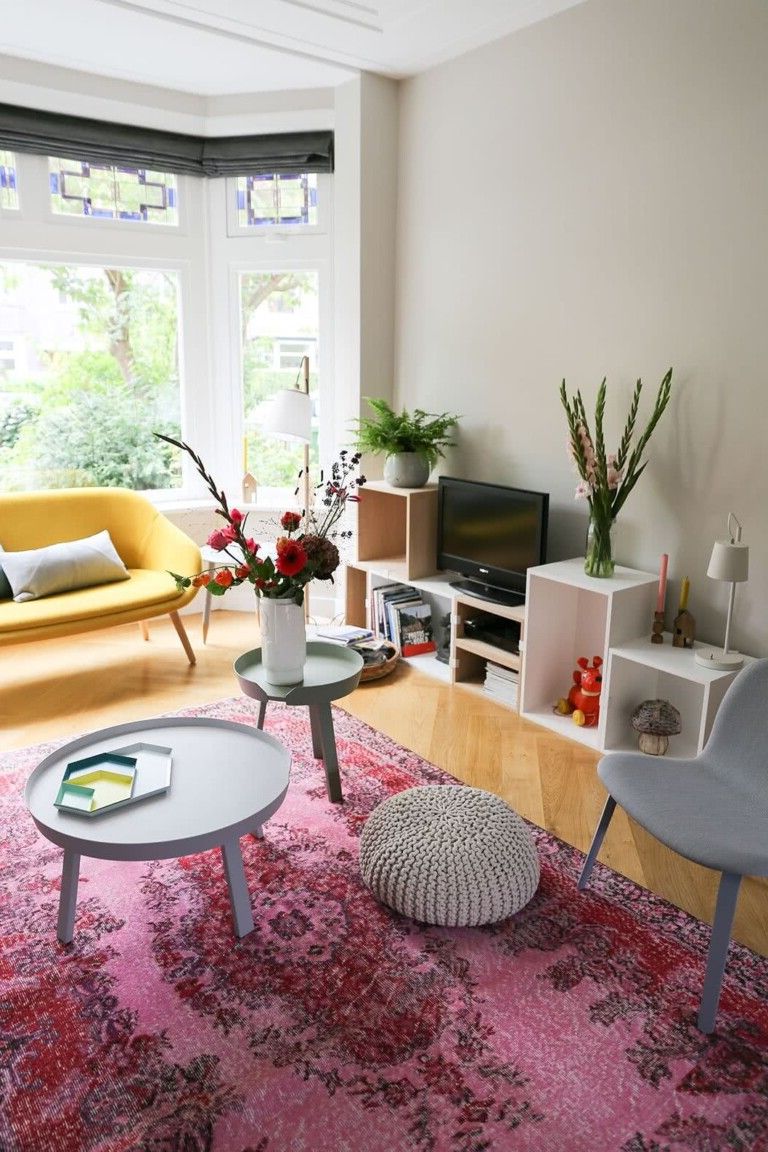 Turquoise and black is an elegant combination that fills the space with vitality, as it evokes the color of the sea.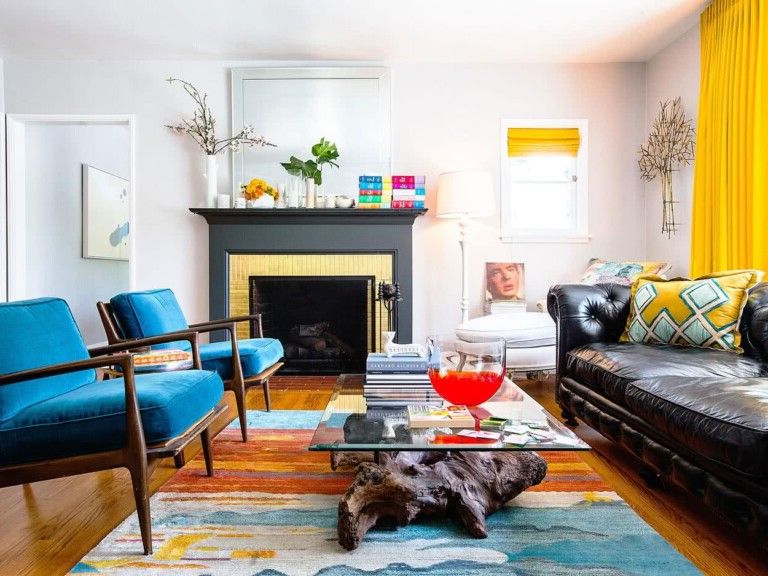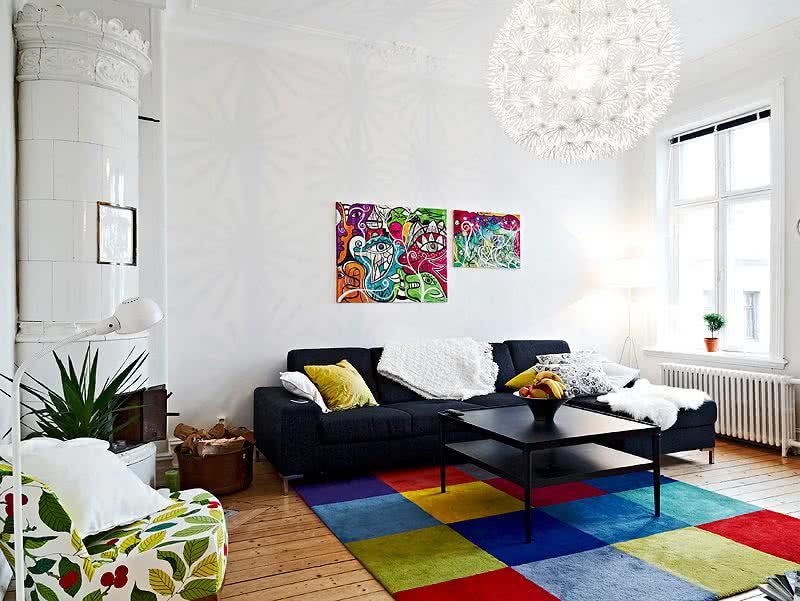 Metallic colors create a perfect combination with white or black. They can be cool colored metallics like stainless steel, silver, nickel or warm like bronze, copper and gold. They are all perfect and unique when it comes to adding glamor to a room. As a tip, warm colors like red, orange, yellow, and light green go well with warm metals. Dark colors, blues, greens and purples are combined with silver metals.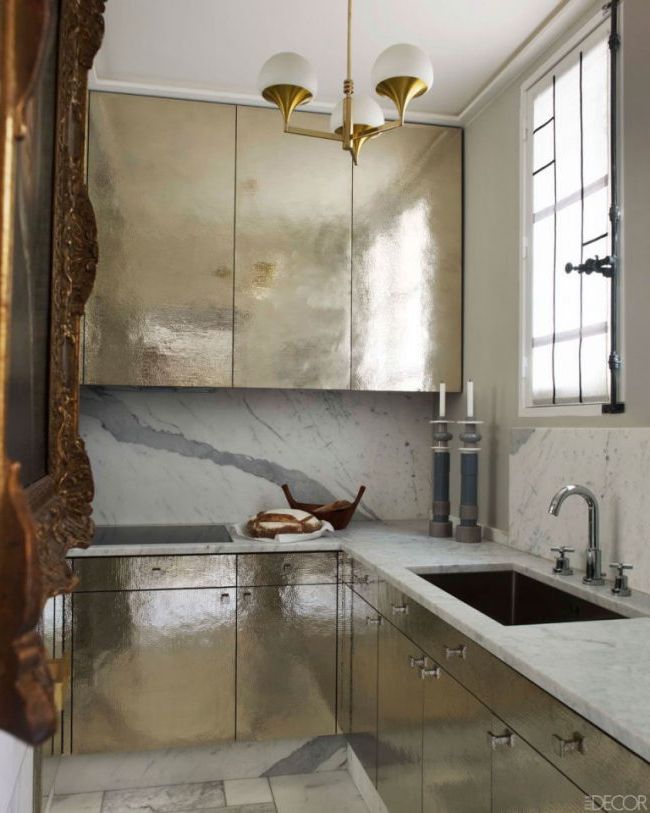 Colorful houses with triadic
Color is one of the most important aspects of decoration. You can combine certain colors, or you can combine them all. It all depends on your good taste and ability to make the combination look harmonious, balanced and pleasant. We show you a series of photos where a wide range of daring colors have been used that maintain a sense of coherence and order, since they are combinations of triadic colors, which contrast and balance.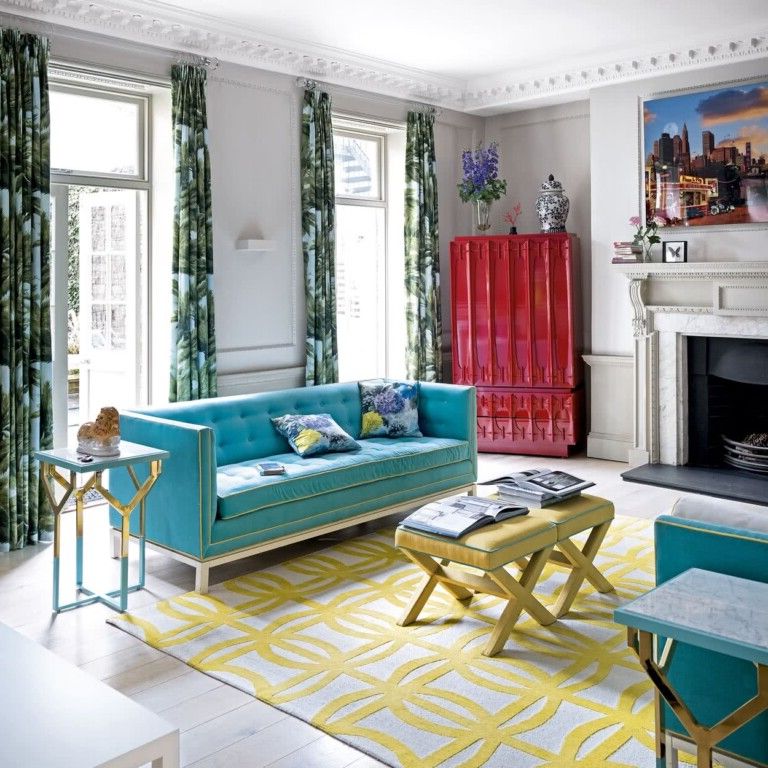 For example, in the photo we see above, the triadic colors have been used: blue, red and yellow.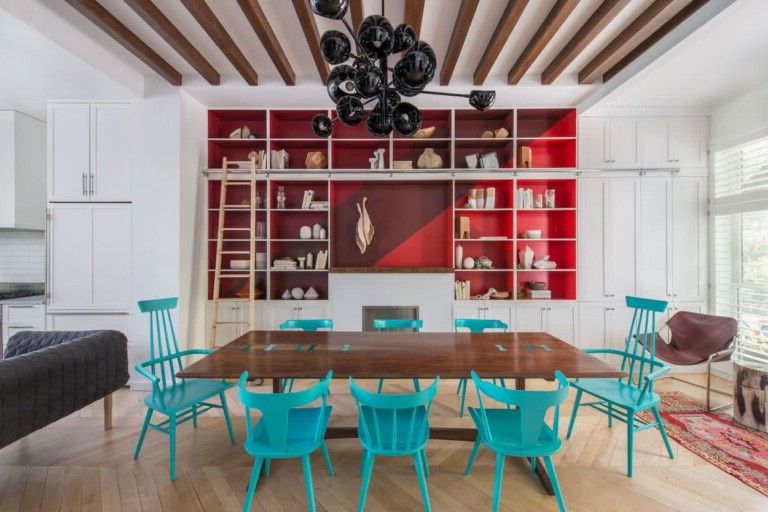 Two analogous colors have been used here: red and blue.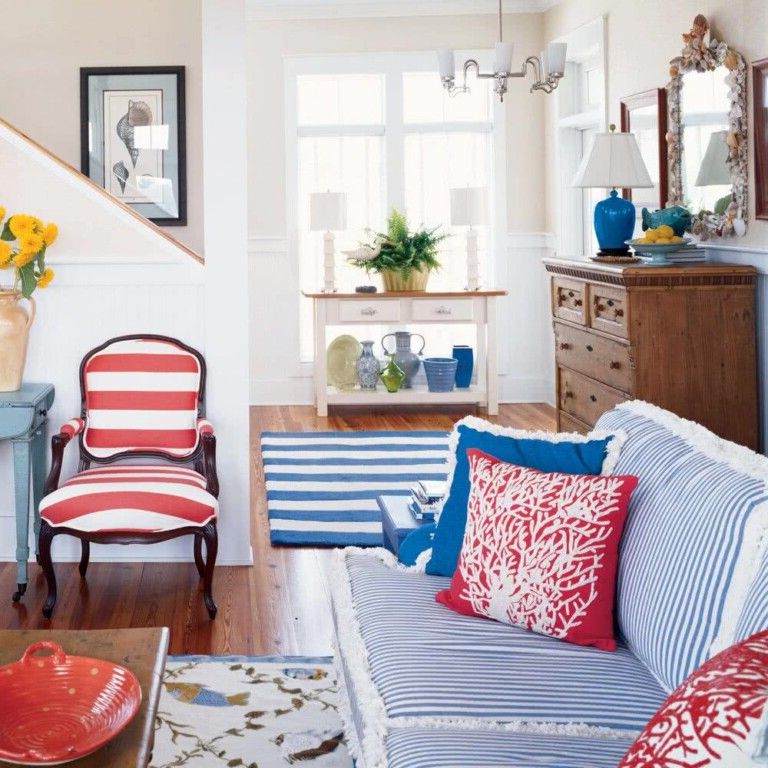 The same colors but in a less saturated version, in pastel tones.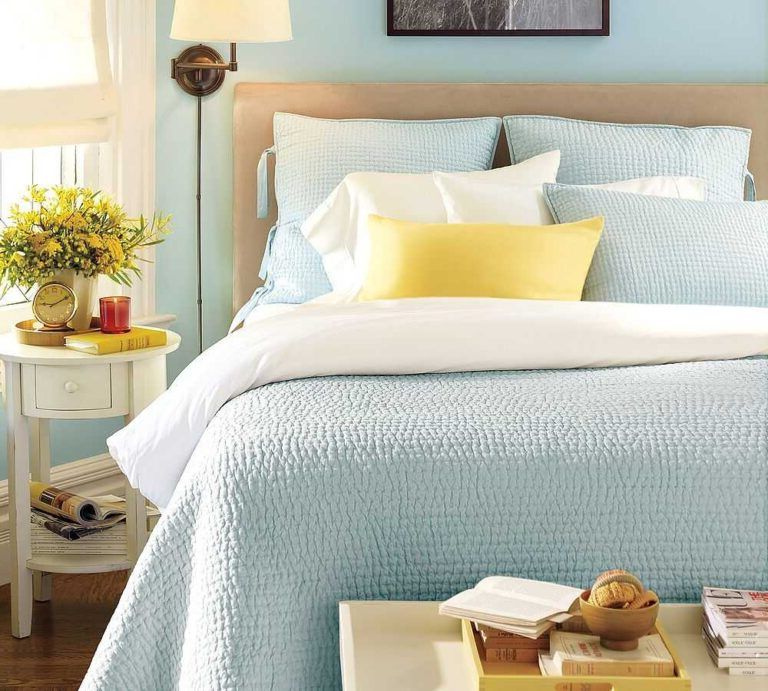 Another widely used triadic combination is orange, purple, and green.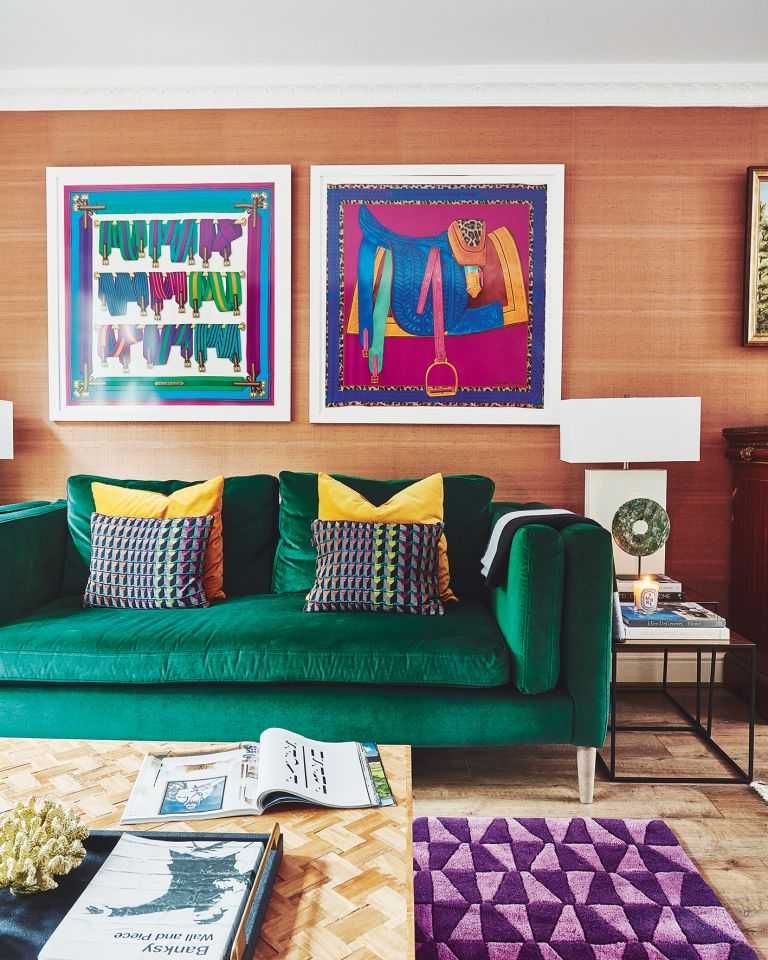 Tropical colors
Many of us have the theory that the cheerful atmosphere should reign both in us and in our homes throughout the year. Therefore one should not wait for spring to see beautiful colors in his garden or for summer to feel more energetic.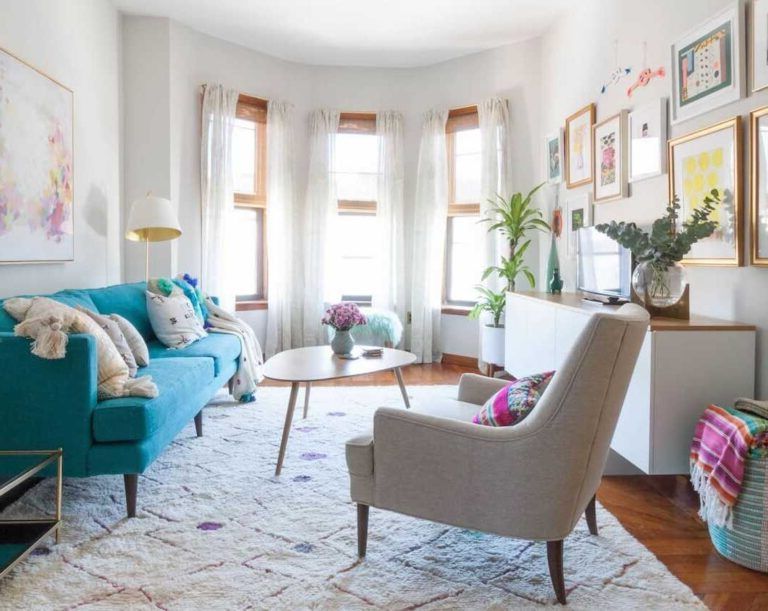 This feeling can be induced through colorful houses based on tropical colors that introduce a fresh, revitalizing and above all beautiful atmosphere.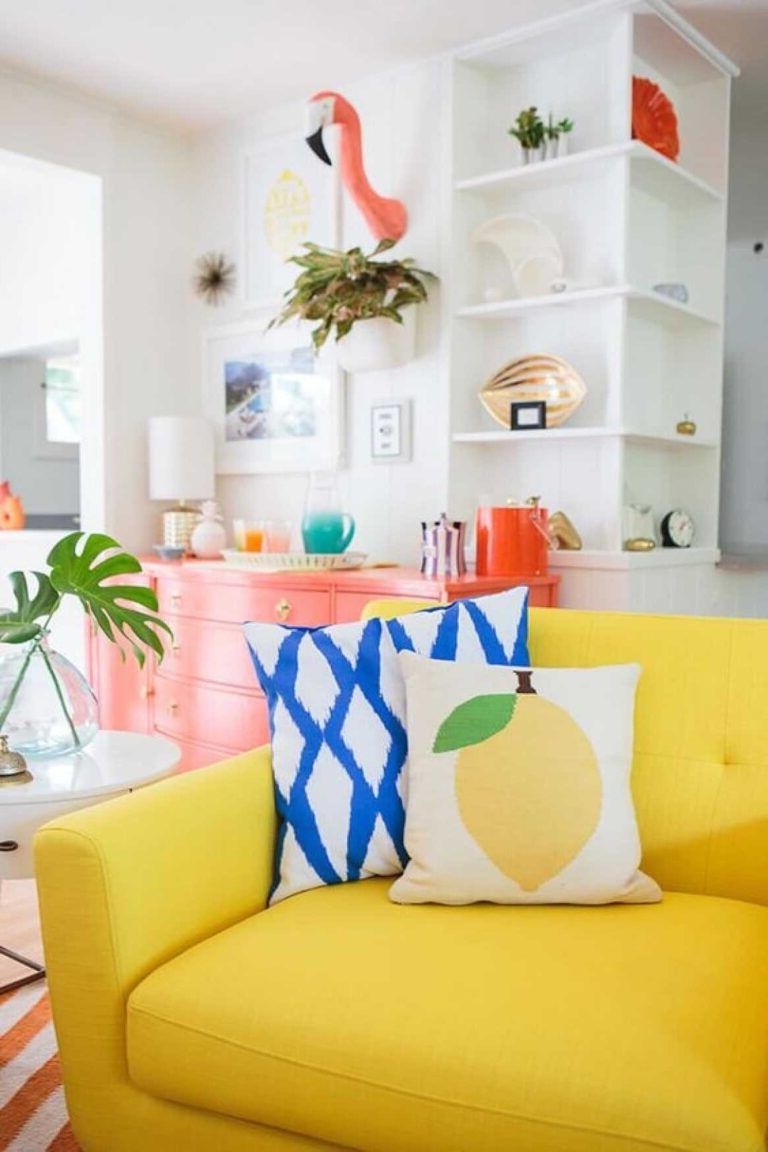 A first option is to choose a space in the home where you spend a lot of time and paint a wall or the ones you want, with colors that evoke summer vacations: beaches, forests, sunsets, fruits, or anything else. May it bring you fond memories. And these colors are usually the quintessential spring triadic set: orange, green and purple, in all their shades and nuances.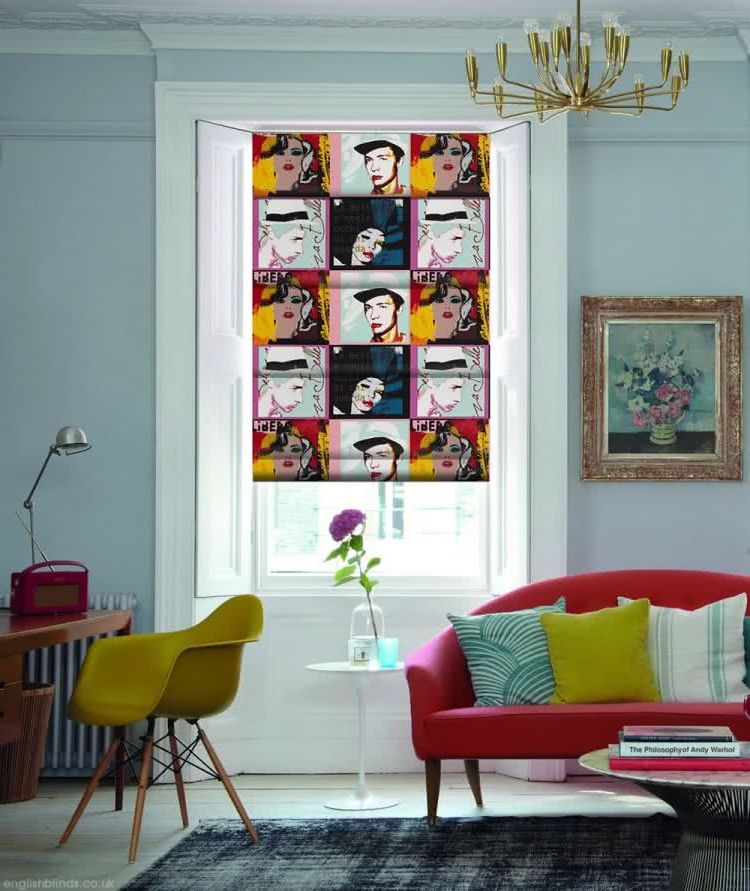 When you do not want to risk painting an entire wall, in case the result is not what you expected, you can buy a multi-color wallpaper and place it on just one part of it. The rest of the wall will be painted in a color that stands out from the paper. In turn, the furniture can play with the colors that make up the wallpaper, being just one of them or, if you are lucky enough to get it, with the same format.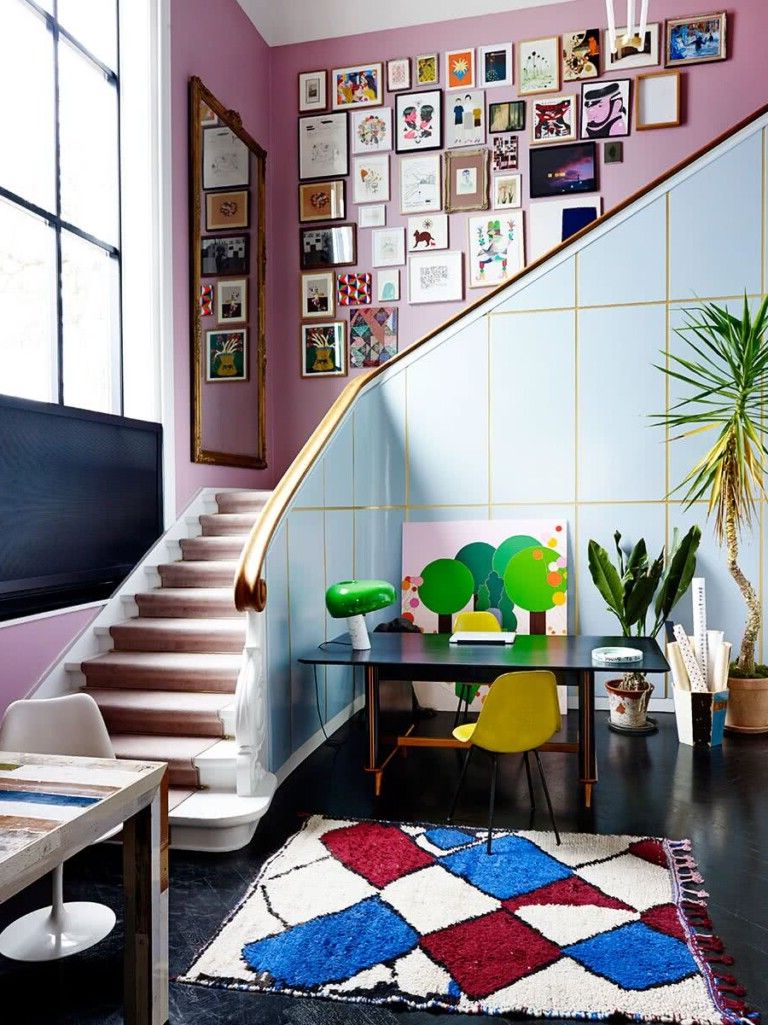 The choice of color is generally found in the intense colors of the rainbow, also adding the darkest greens that evoke the leaves of the trees and the dark blues reminiscent of the sea. If you don't fancy such a color display, you can opt for something softer, as is the case with the combination of apple green, pink, vanilla and turquoise.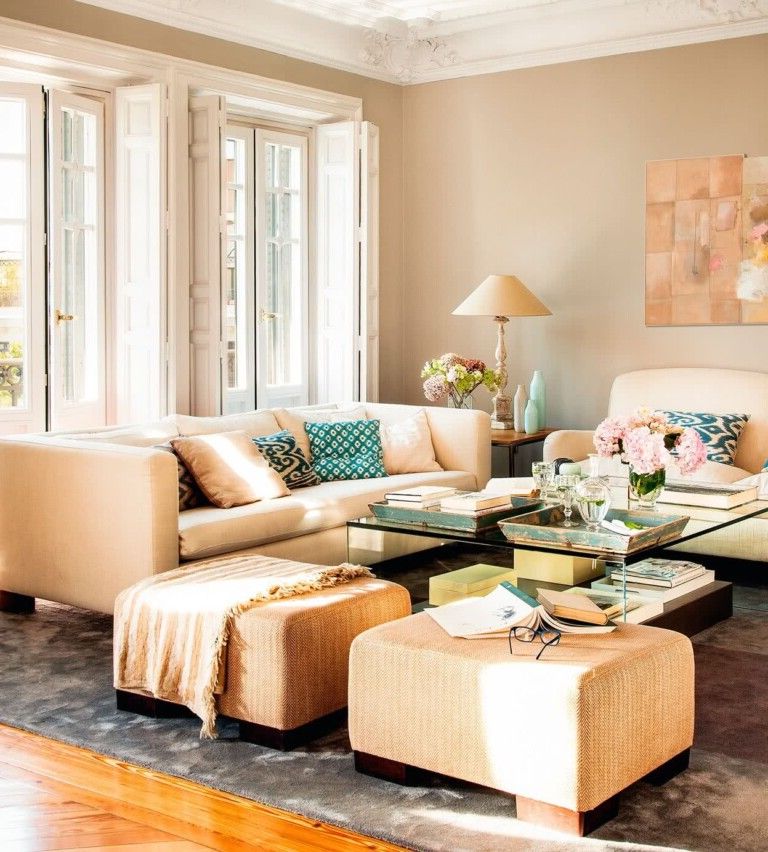 In turn, the fact of being tropical colors does not imply that it should be a casual environment. You can paint the most eclectic furniture in these colors, as well as cover old-fashioned armchairs and achieve a space that is as formal as it is cheerful.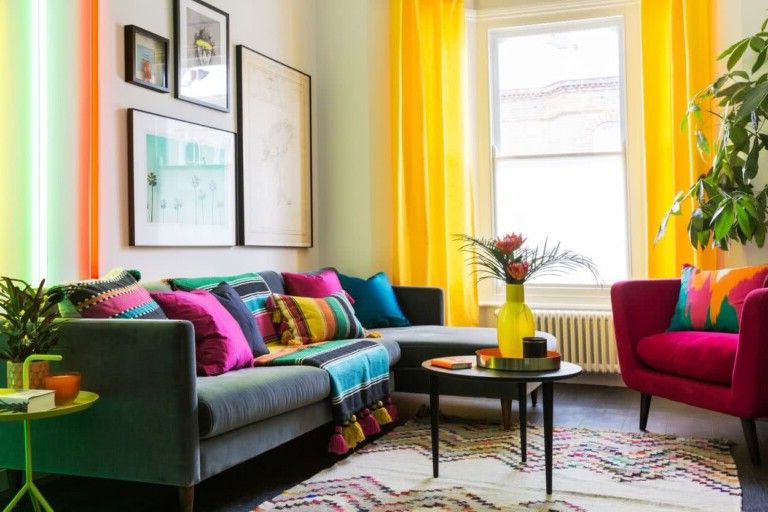 In this way they will see that when they sit in that space and appreciate that touch that bright colors give, they will feel transported to the most beautiful moments of a trip lived, or of vacations or of the simple imagination of that trip that they always wanted to do. .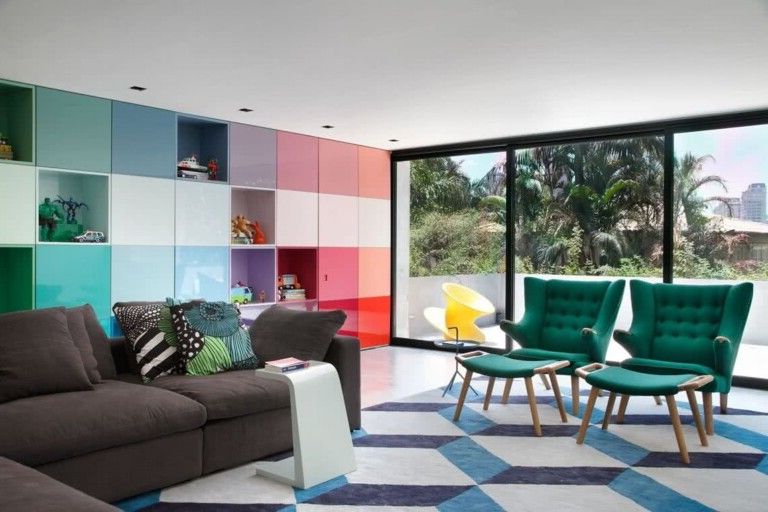 Colorful houses with neon colors
Neon colors are being one of the most used accents, when it comes to giving a new image to the home with little money. For those who are not familiar with the term, it basically refers to phosphorescent and intense tones, such as orange, lime green, yellow, coral, salmon, some red, among others. Let's see some decoration ideas with these tones.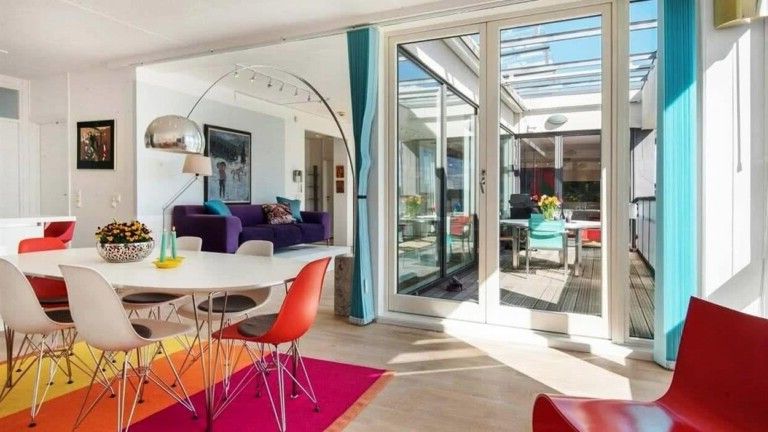 The image above is the best example of this trend, since just by spending a few euros, you can get accessories such as kitchen utensils, crockery or vases, in intense and striking colors, which give life to the neutrality of walls and cabinets.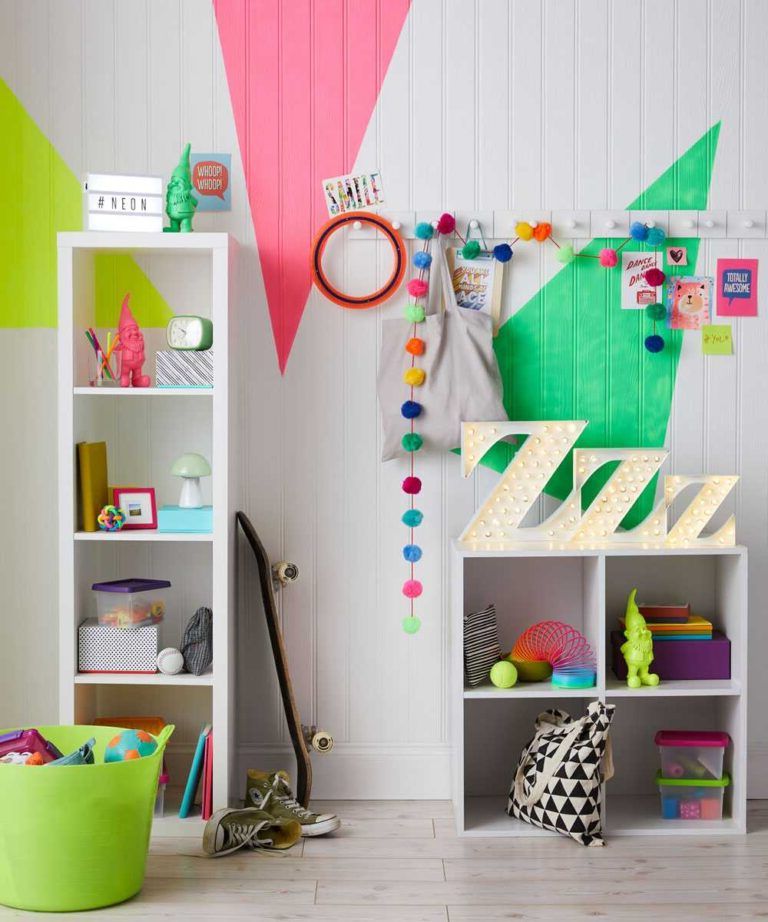 Nowadays, one of the most used neon colors, when painting walls, is lime green, because it is fresh, cheerful and bright. In addition, its tonality works wonderfully with both white and dark wood, which tend to dominate the environments of many homes today.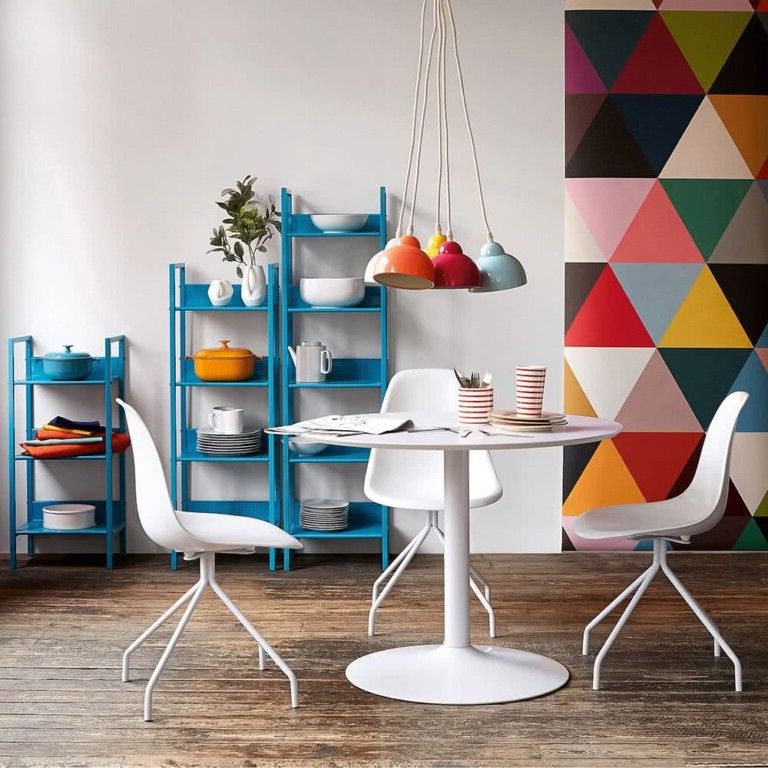 That same trend is seen in bathrooms, where furniture can be purchased in these colors, as a way to generate great contrasts and surprise the visitor when they enter it.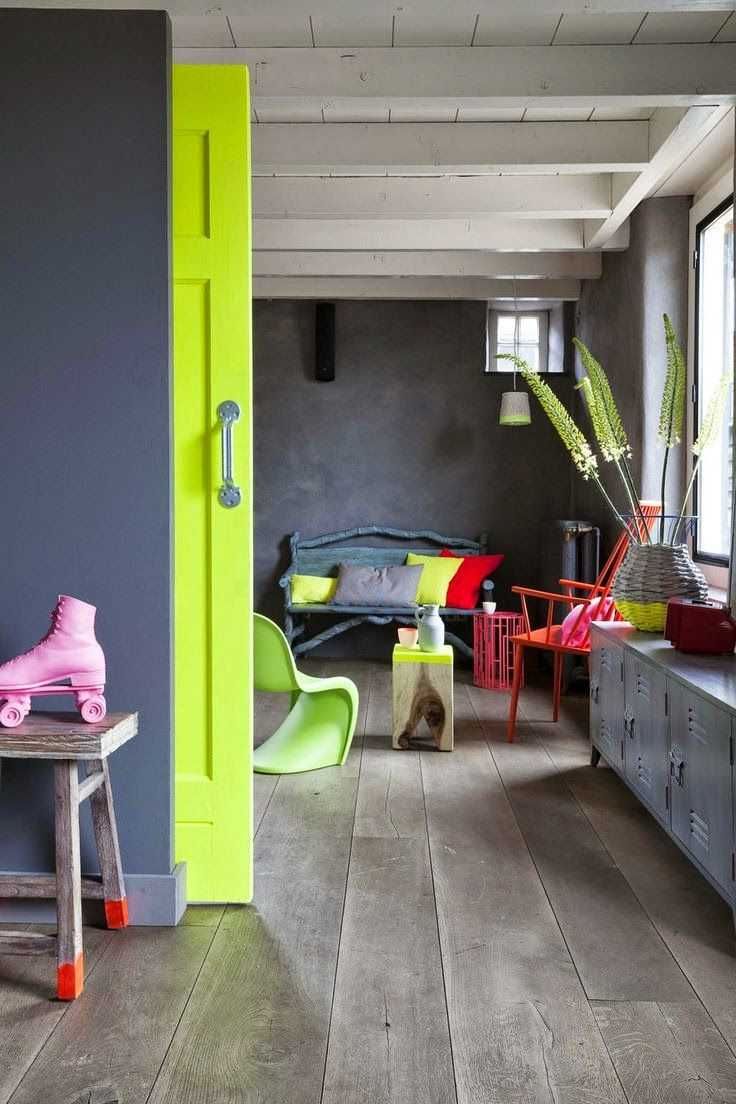 But also, much of the secret of the application of these colors is found in the materials with which they are used. Generally, because it is a modern trend, both plastics and all synthetic materials are ideal for this type of color; situation that does not happen with wood and remodeled antique furniture.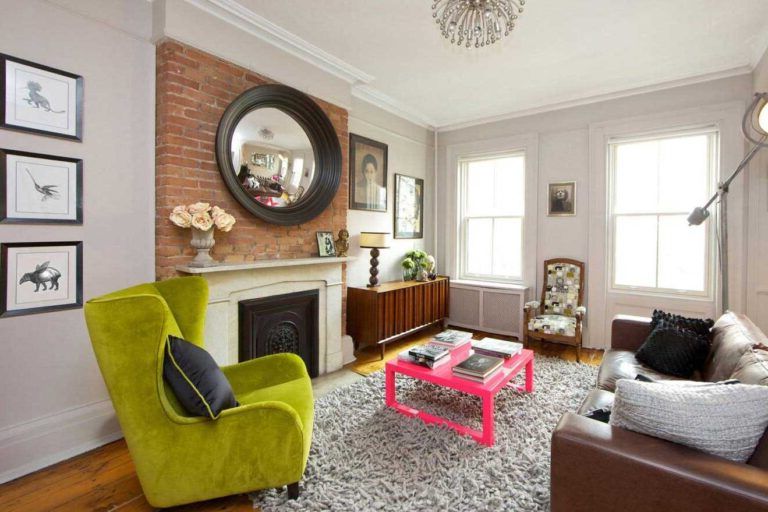 Colored ceiling
Generally we tend to leave our ceiling white, as if it were a rule. However, a ceiling painted in other colors correctly according to the rest of the room can make a room very beautiful. If you are interested in painting your ceilings, here we show you ceiling paint ideas in color.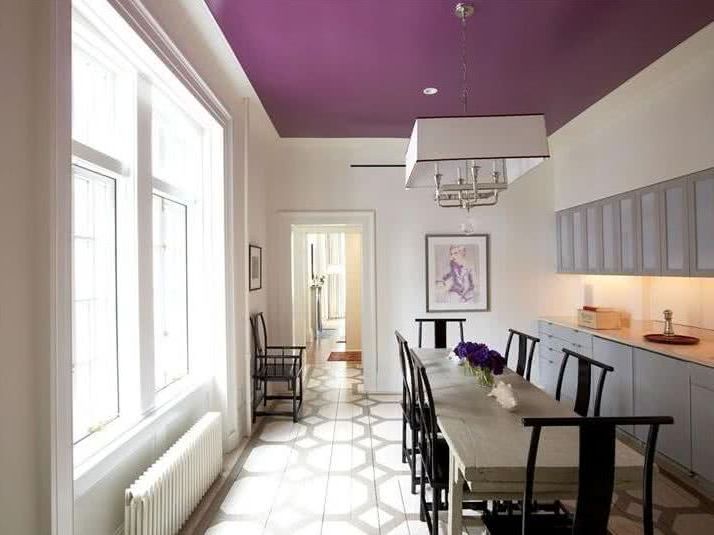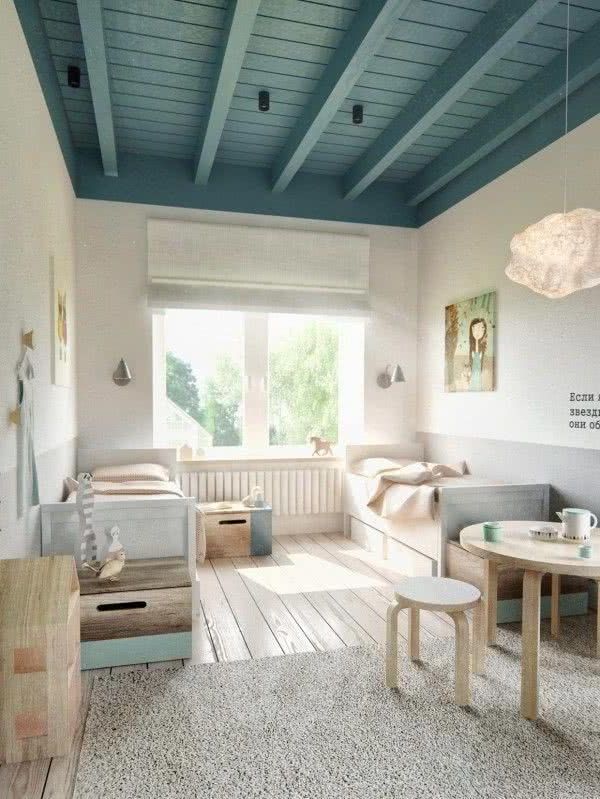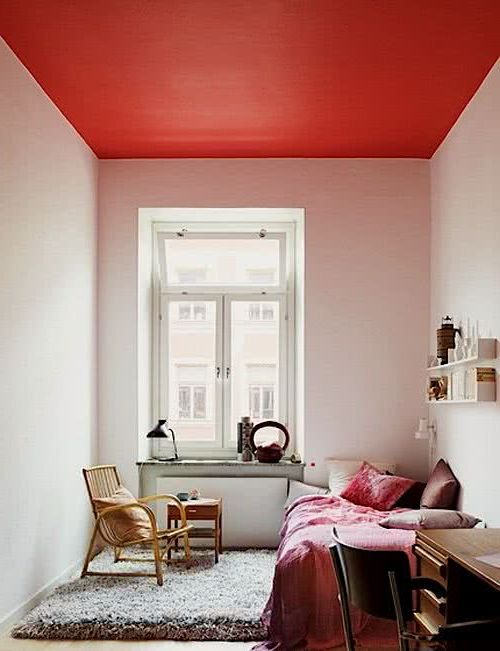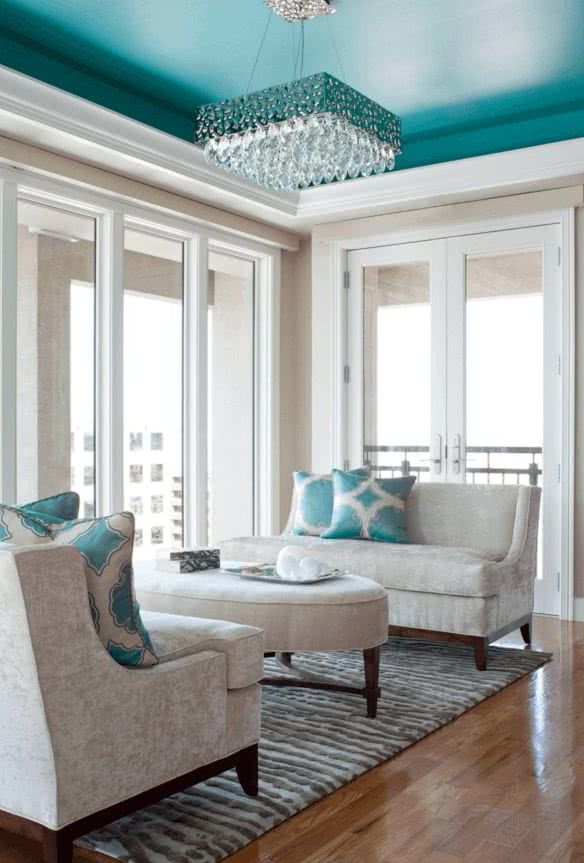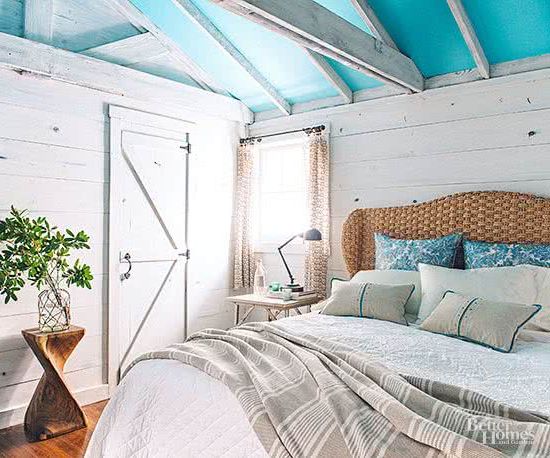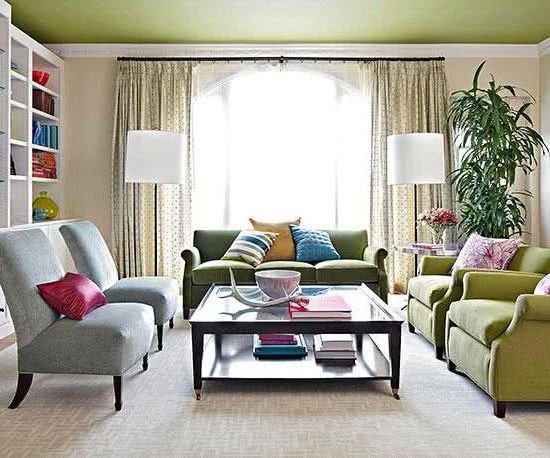 Colorful house facades