The sooner they learn the value of order, the sooner they will be more responsible with the care of their things.
Santa Claus has already fulfilled his mission, and their Majesties from the East are on their camels heading to the East, which translates into a lot of new toys that will have to learn to live with the old ones (and no, it's not the plot of Toy Story ). If you want to avoid lack of control and that the toys end up piled up in any corner, you should start tidying up as soon as possible.
The ideal plan? Take advantage of winter afternoons to organize toys with your children. Thus, by involving them in the process, they will learn habits of order that will help them to be more autonomous and responsible. Below, IKEA gives you four simple tips for practical storage of toys and saving as much space and time as possible.
Keep only what is worth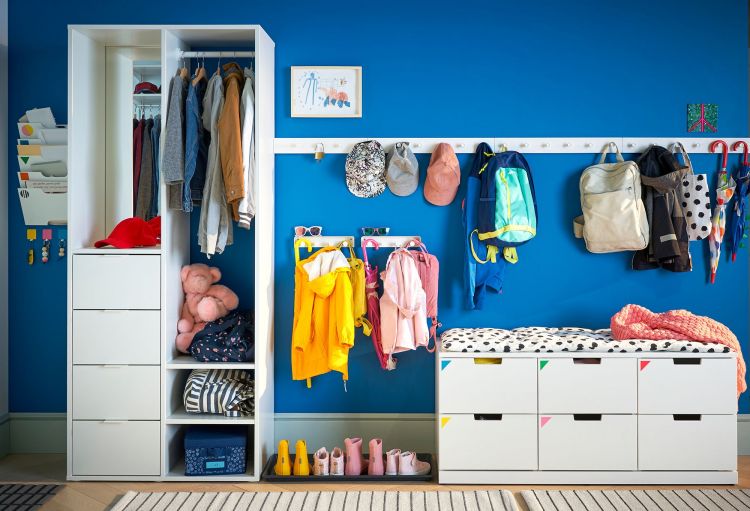 The first thing we must do is arm ourselves with patience, take out all the toys and make an inventory of everything we have to discard what is not useful, being aware that surely more than one toy is in good condition and can be given a second Life. Donating toys that are no longer used is a good practice so that, in addition to saving space at home, children learn to share and differentiate what they do not need.
This cleaning of toys must be something agreed with the little ones in the house because perhaps in the process they will meet again with that doll that they did not remember and from which they now do not want to part.
Reserve a place of your own for toys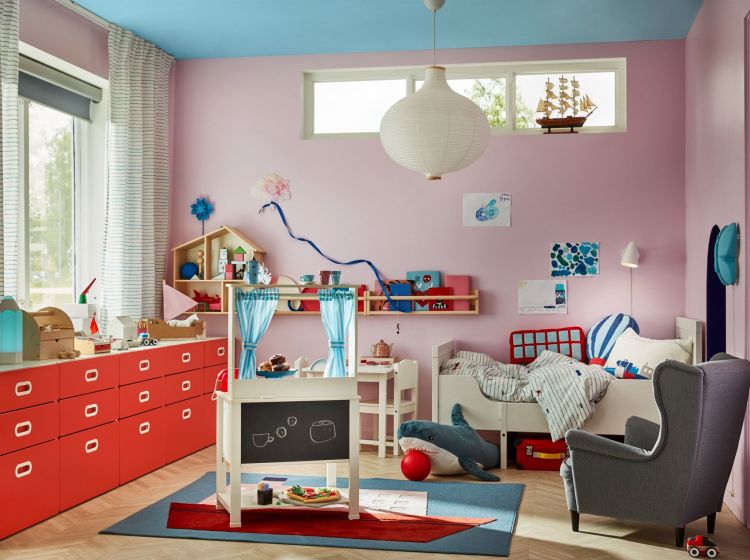 Once we have selected everything that is going to be kept, the next step is to prepare a special area for all those toys.
"Having an accessible play area where all the children's games, toys and books are organized and classified is very positive because it helps them learn to tidy up when they finish playing and to put everything in its place. Also, if everything has a place in the home, it will take less time to clean up and they will have more time to play", indicates María Lizarraga, interior designer at IKEA.
Placing a small modular shelf with adapted boxes is a perfect solution to create that corner of order and help children organize their toys by compartments through name tags. Even if instead of the name we use a sticker with the drawing of what they have to keep in that box, it will be much easier for them to know what goes in that space. "If they have their things at hand whenever they want, they can play at any time, alone or with others," says Lizarraga.
Help yourself with the right furniture and accessories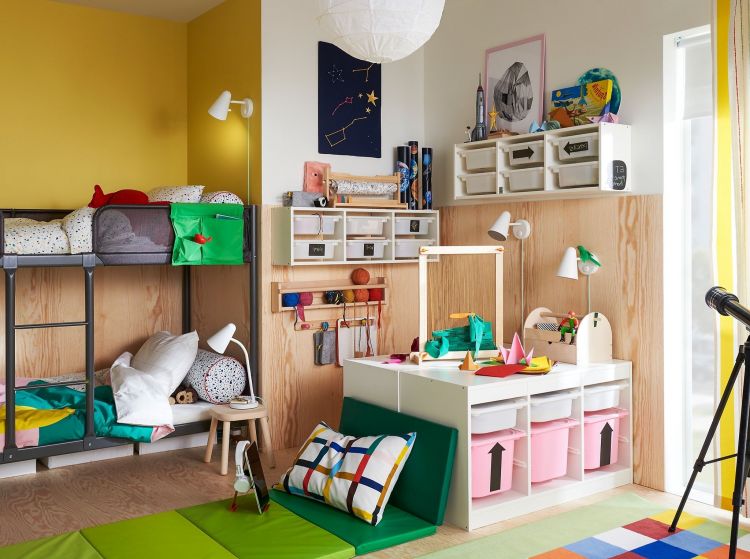 Once we have classified the objects by their size, type of game or frequency of use, it is time to get down to work and organize them. To do this, we must have solutions that facilitate this task, both for adults and children.
In this sense, there are really useful storage accessories, such as baskets, boxes or bed drawers, with which we will get an extra space in which to put all those new objects that land in the room these days.
It is also advisable to use shelves and shelves so that toys and books are organized and visible. With this you not only get extra storage, but also children can show off their "treasures" and creations by decorating their room in a personal and fun way.
Another practical and fun solution is to order the costumes by placing them on a donkey so that they have them at hand and they are remembered. "It will help maintain order while inspiring the little ones in their games," says the IKEA interior designer.
Teach children the importance of order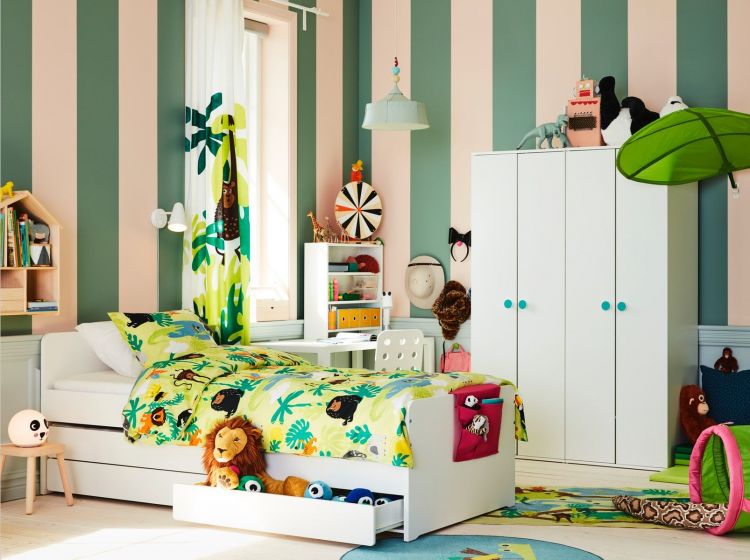 We can take advantage of these moments so that children internalize the importance of order and organization, turning the activity into something positive that teaches them to value their toys, to take care of them and keep them tidy.
According to the IKEA Orden y tiempo study on the behavior of Spaniards regarding order at home and the time we spend looking for objects at home, we waste around 5,000 hours of our lives looking for things at home, so it is important instill order habits from childhood, so that children learn to pick up their things once they have finished playing with them, creating not only a good habit, but also acquiring responsibility for their objects.